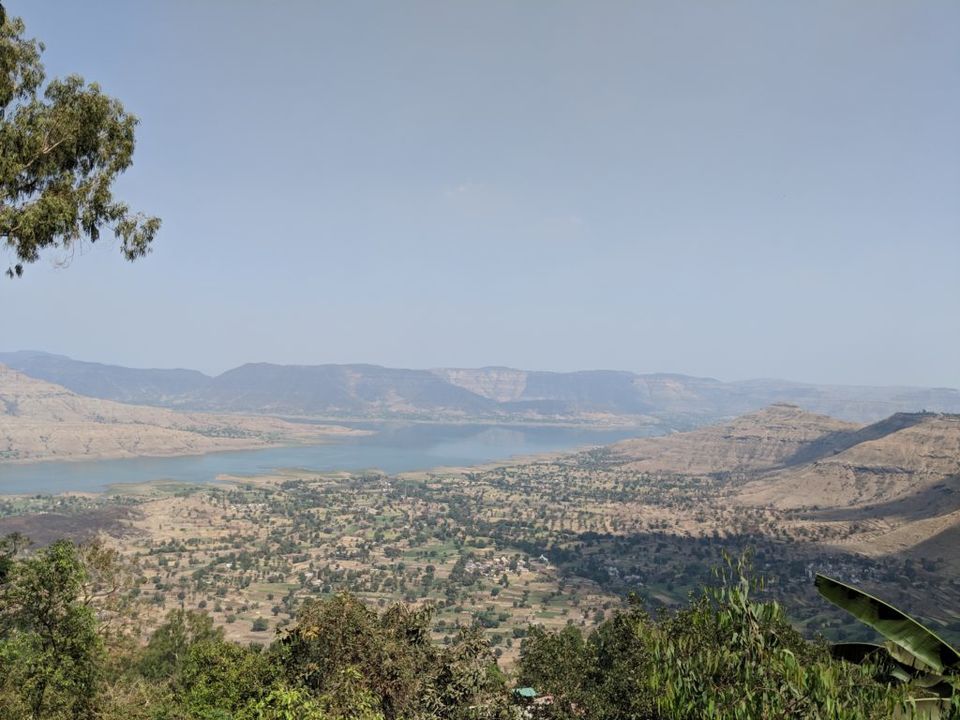 The best time to visit Mahabaleshwar is the strawberry season. The second is the monsoon. The weekend getaway from Pune is a haven for strawberry farms, lush greens and a surprising out spring of wood-fired pizzas. I visited the quaint town and the adjacent Panchgani during this strawberry season. And here is my list for things to do in Mahabaleshwar.
The best way to Mahabaleshwar is to land in Pune and then driving down. It is a 2-3 hour journey tops, and there are plenty of pitstops en route. We chose Drivezy like last time and it was a smooth one!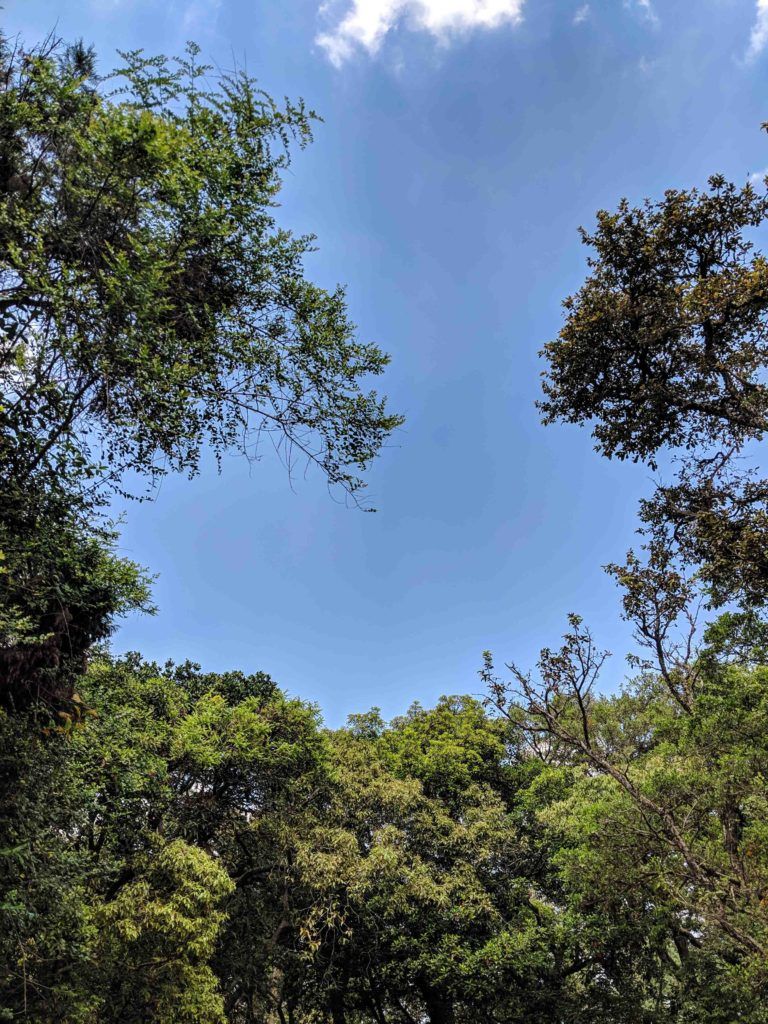 Tabletops
A little before Mahabaleshwar, Tabletops give you a stunning view, a tiny treck and caves. The plateaus looked like a vast desert in February, but are a lush sight. There are some caves a little down that you can check out. Horse-rides available but I personally would suggest exploring on foot. Sip on some coconut water, wear comfortable shoes because there is a wee bit of walking.
Mapro Gardens
Mapro Gardens are not just strawberry farms anymore, you can actually go for a day out here. Lush strawberry farms, photo booths, inhouse khakra plants and more. We stopped here for a late lunch. The strawberry cooler, fresh, wood-fired oven pizza and the strawberry cream, all must-haves. I did not quite fancy the cheese sandwich though. It is an all-vegetarian place, super organised, and they make EVERYTHING in-house.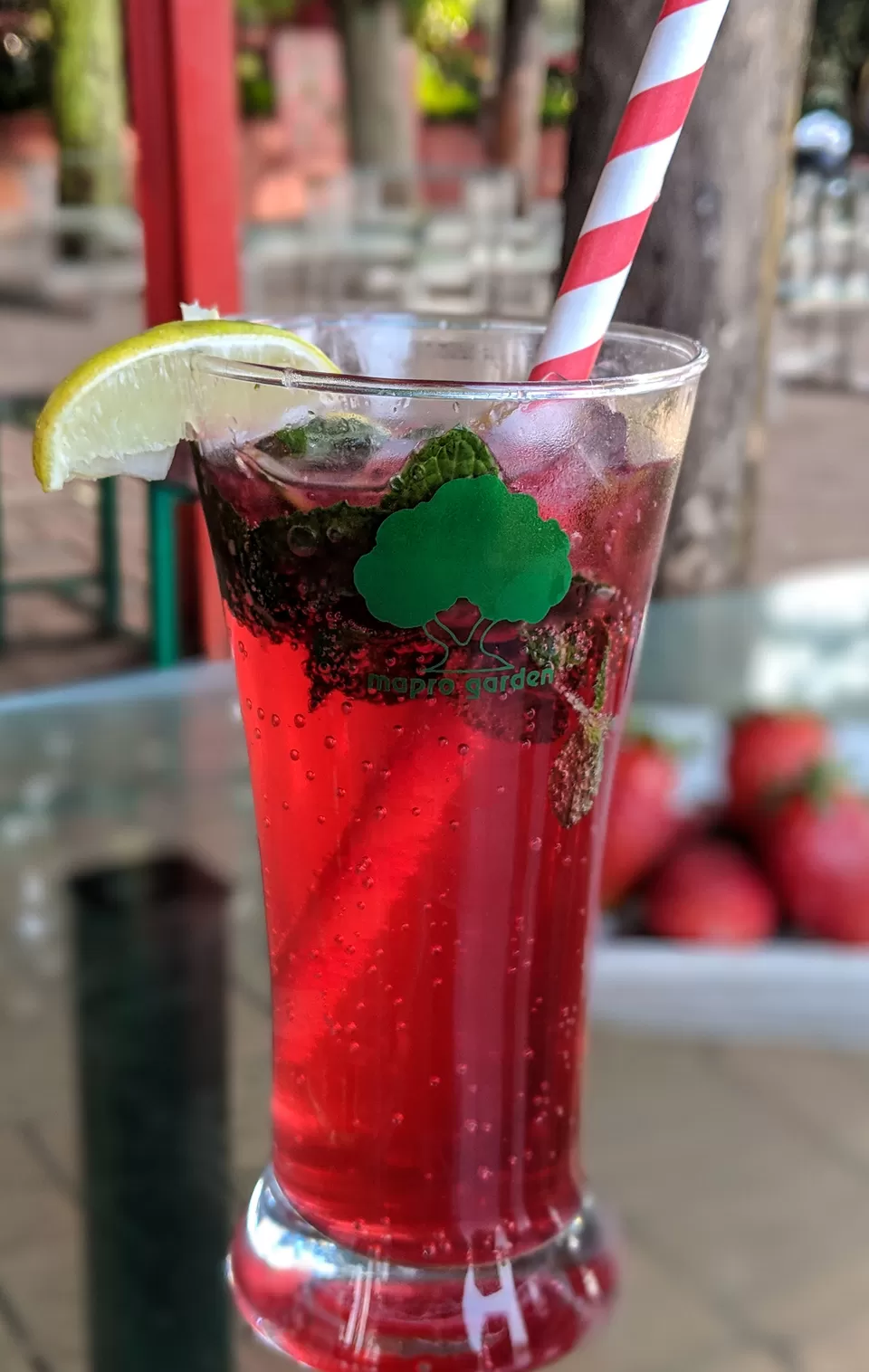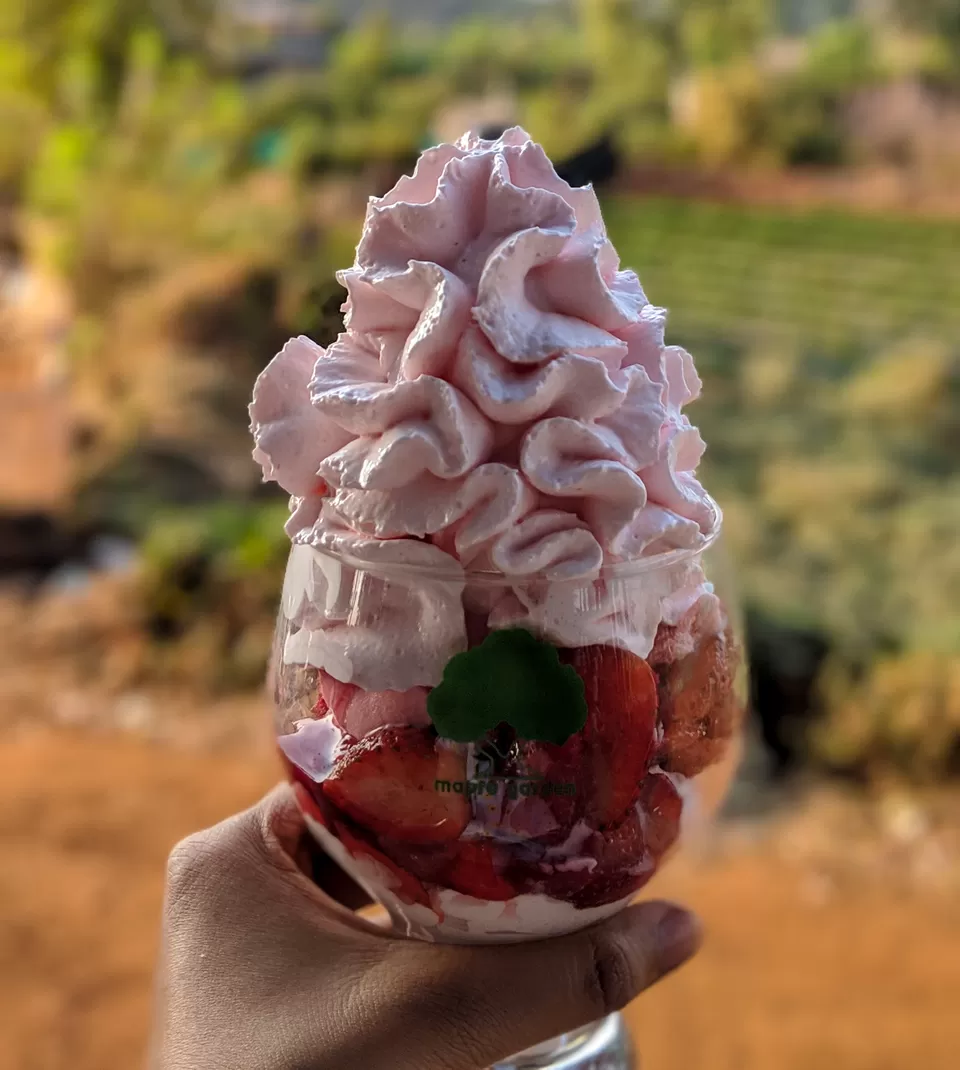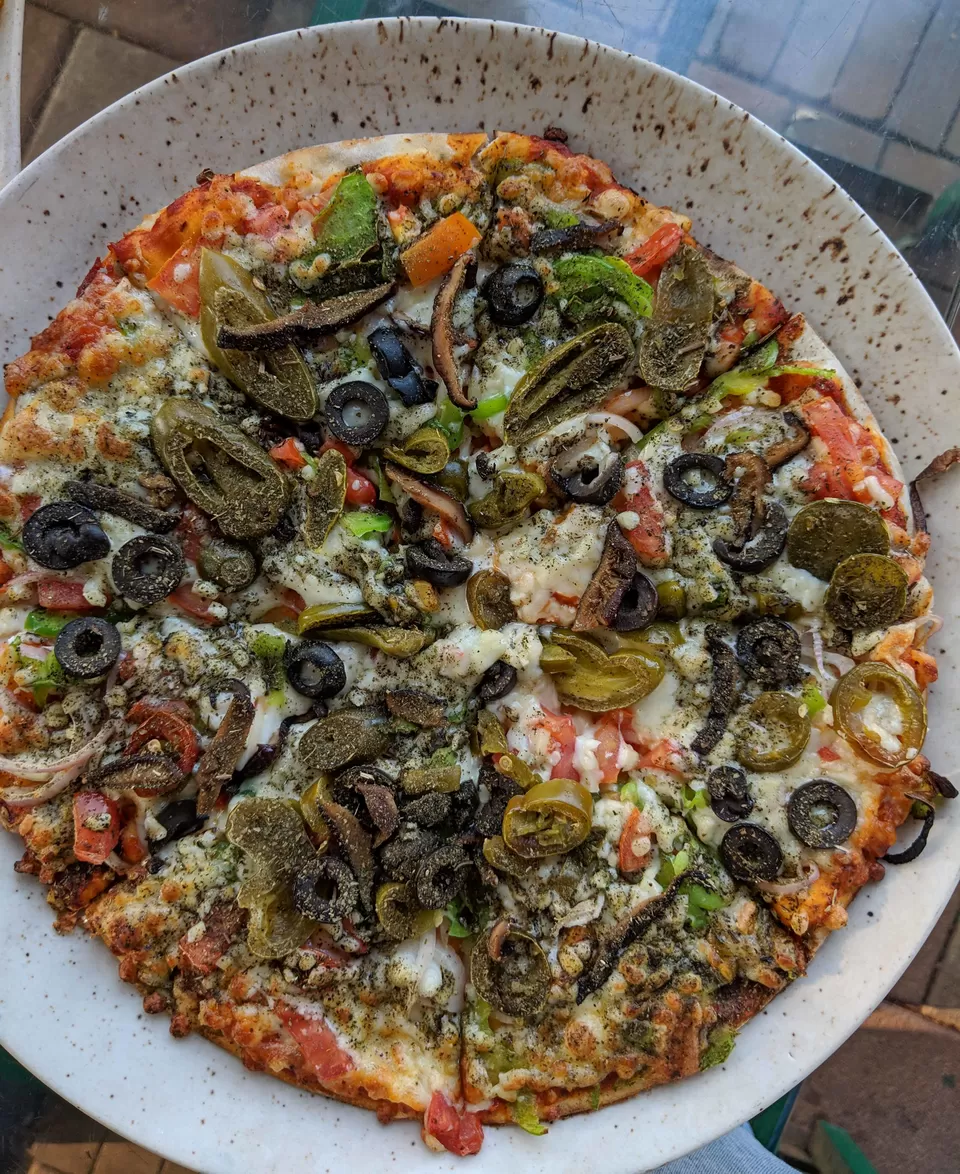 Cheese Factory
Located close-by to Mapro Gardens, the Cheese factory, just like Mapro is a wholesome experience. Cheesecakes, fresh local cheese in the making and sandwiches even better than the much famed Mapro. They make this really crazy cheesecake, not mascarpone, but local cream cheese, frozen and set. Their aged cheddar is something you would definitely want to take home, its that good. I used it in my chickpea burger, recipe here.
Lingamala Waterfall
The Lingamla waterfall is a must-visit, especially during monsoon. A mini trek, red sand and lush trees later, the path divides itself into two. Poetic? Yes, each path leads to one part of the waterfall. Since I was here in February, the waterfall was a bit scanty. During monsoon, the greens overtake the browns in the scenery and the waterfall wells up. Quite the Instagrammable spot.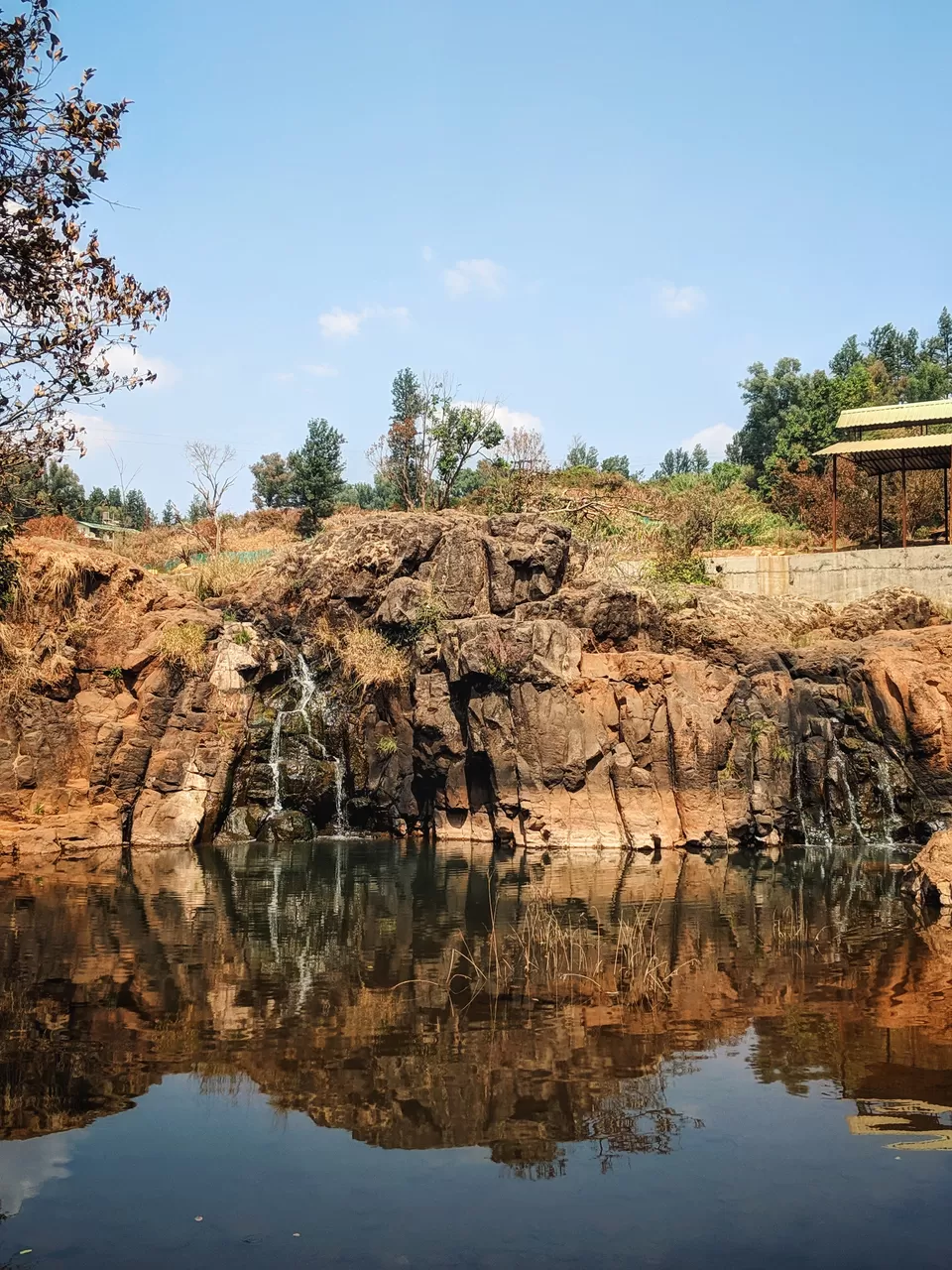 King berry
Strawberry wine anyone? King berry farmhouse and green house is your pitstop to pick up some strawberry wine. You are free to look and walk around, they have a shop on the premises for you to buy strawberry wine. I am a little unsure about how authentic the wine is, but you can always go for the strawberry cream instead.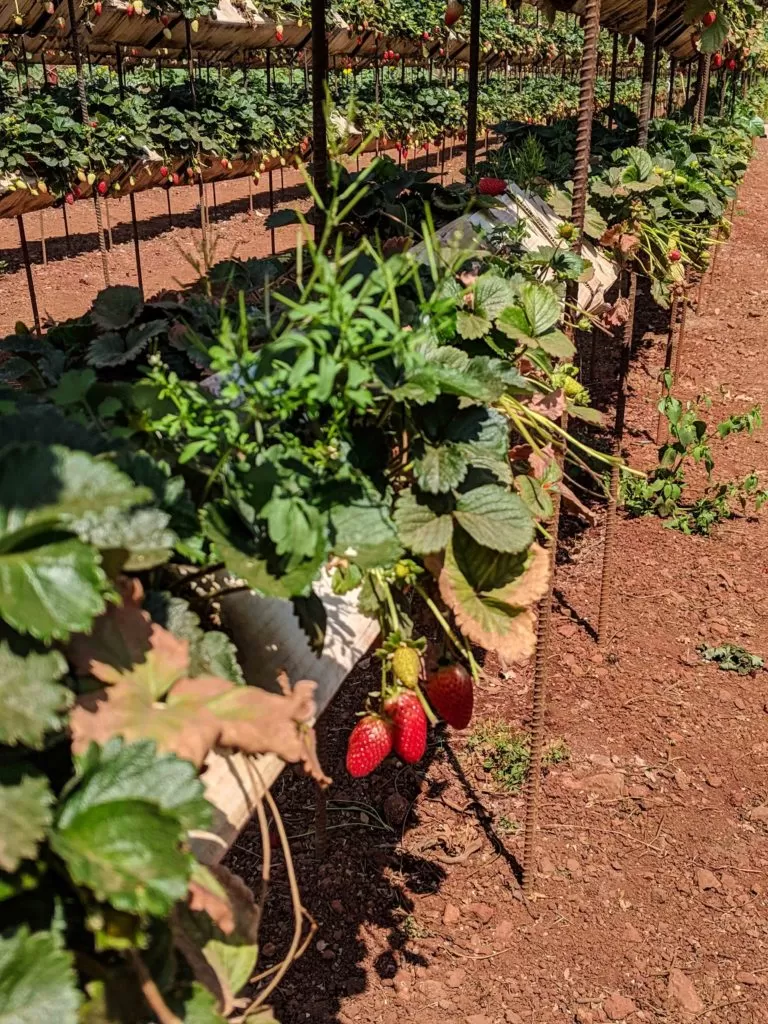 Sunset point
This was not on our itinerary, but we found this place on Google. A swift drive from our homestay at Panchgani, this sunset spot takes you through green patches, and terrains and local habitation. Chasing the sunset was a blast, the sunset itself was a little anti-climatic. The drive back made it up for us fully, find the directions here.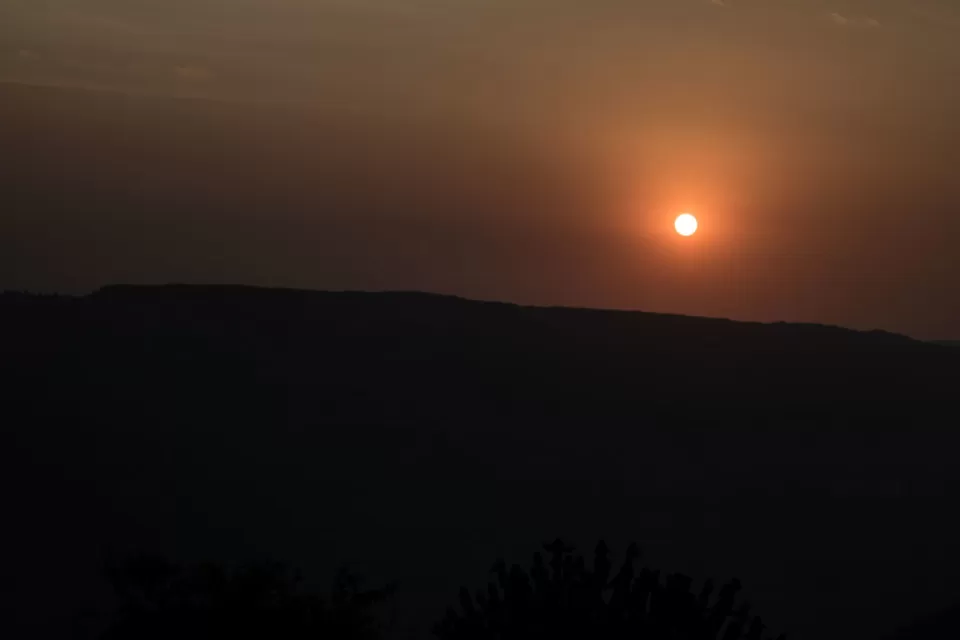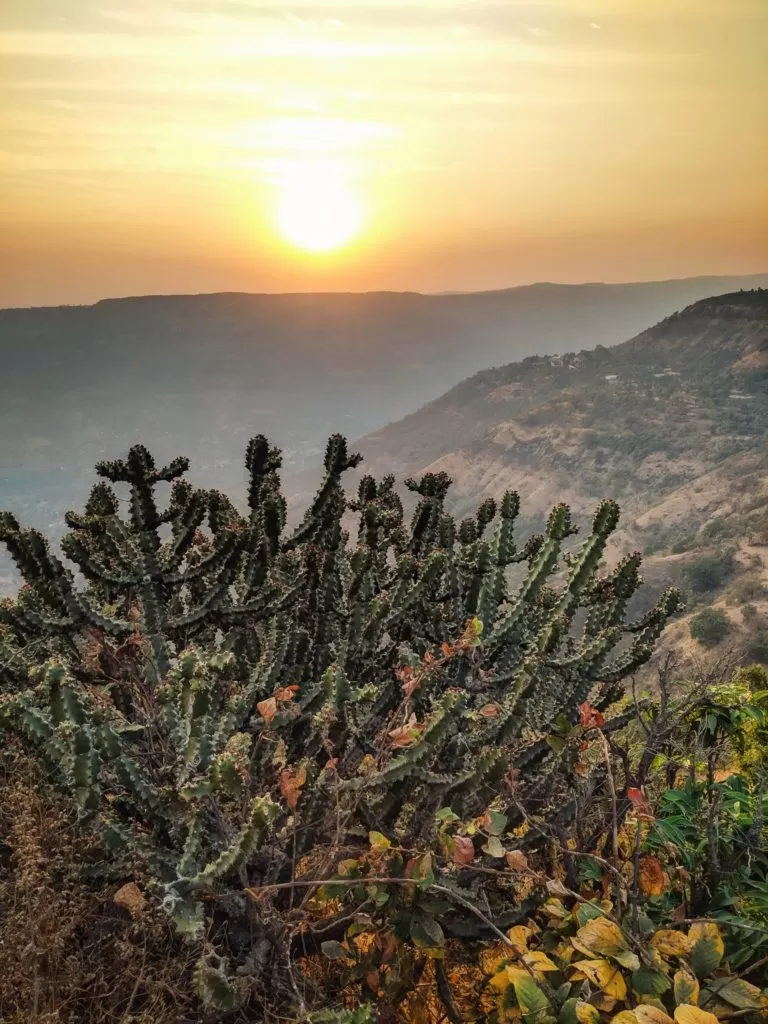 Meghdoot Restaurant, Mahabaleshwar
Real wood-fired pizza in the most unexpected place. In the middle of the bustling Mahabaleshwar main market. On the lookout for a lunch place, we landed up at Meghdoot Restaurant. The two-storey restaurant has a much more comfortable setting upstairs. They have a great North Indian spread, but the pizza section is enviable. The toppings are pretty desi, we went with a chicken tikka one. Thin crust, super-duper cheesy and fired in a real wood-fired oven. A must, must try.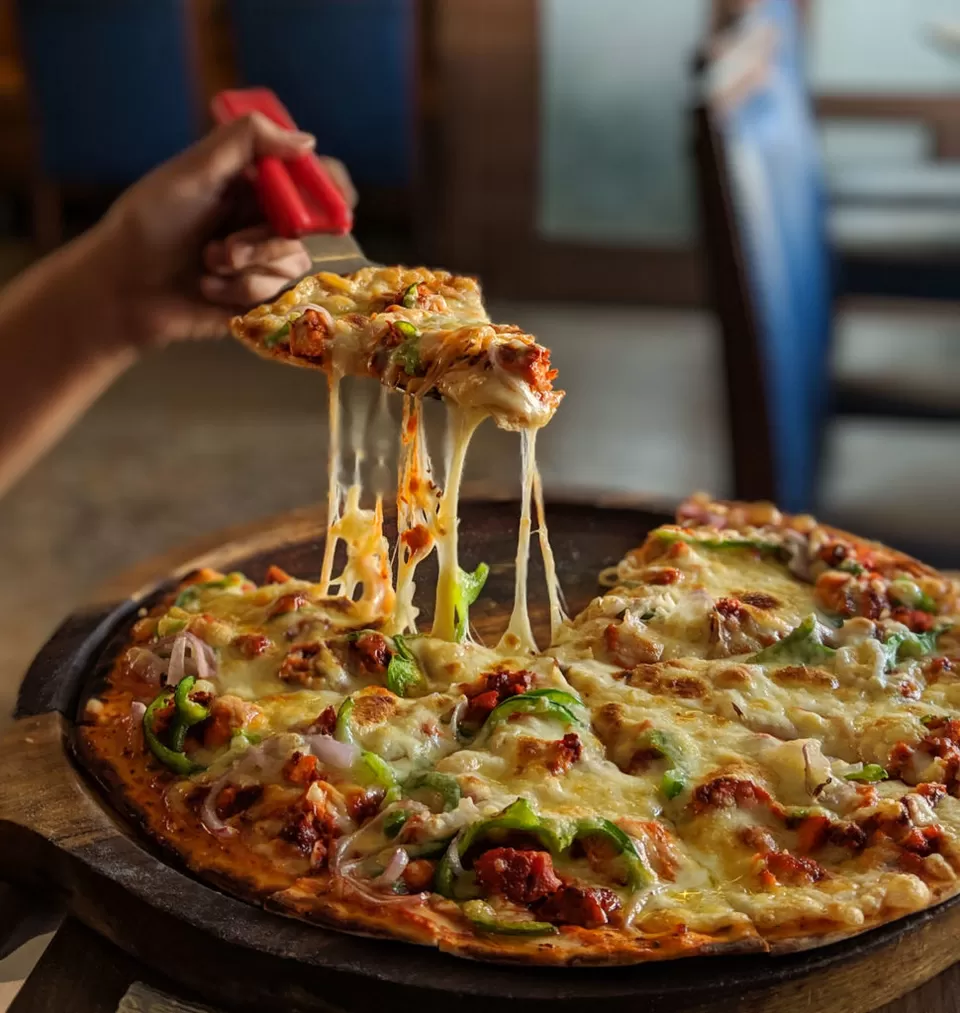 Royal Restaurant
A true Maharashtrian experience. Royal Restaurant looks like your typical updated dhaba. We ordered Malwani chicken curry and Bhakhri on our server's recommendation and dal tadka to go along. Malwani chicken curry comes as two separate bowls - the chicken, cooked in a lot of masala, topped with eggs in one plate. And the huge pot of curry, paired with Bhakri - much like chapatti, but on the drier side. So the combination works together perfectly.
Directions here.
Rainforest
We passed by this Greenhouse overlooking a gorgeous scene on our way for dinner to Jaffar Bhai's Dilli Darbar. So we decided to check it out in the morning instead. They have a pretty basic menu, poha, sandwiches, eggs. The service is a little slow, but the view makes up for it.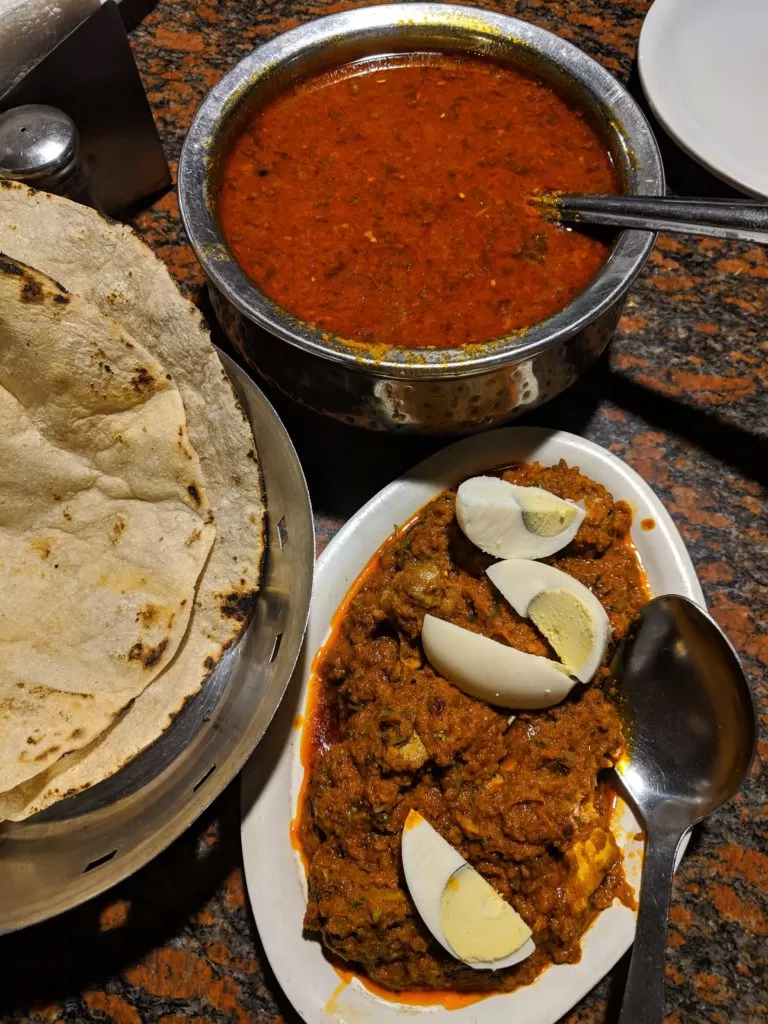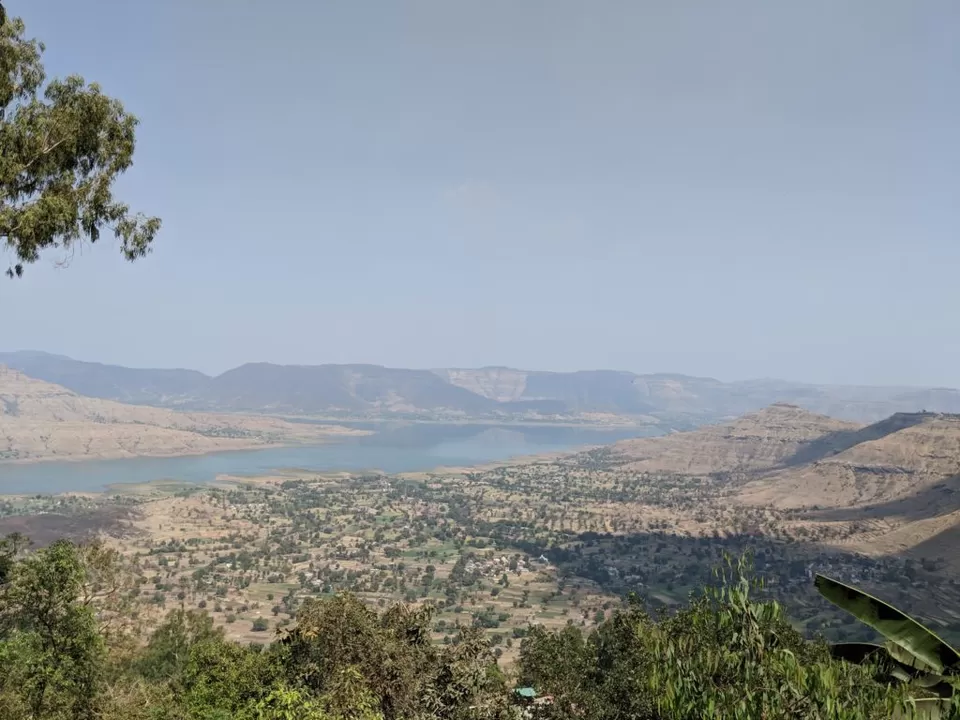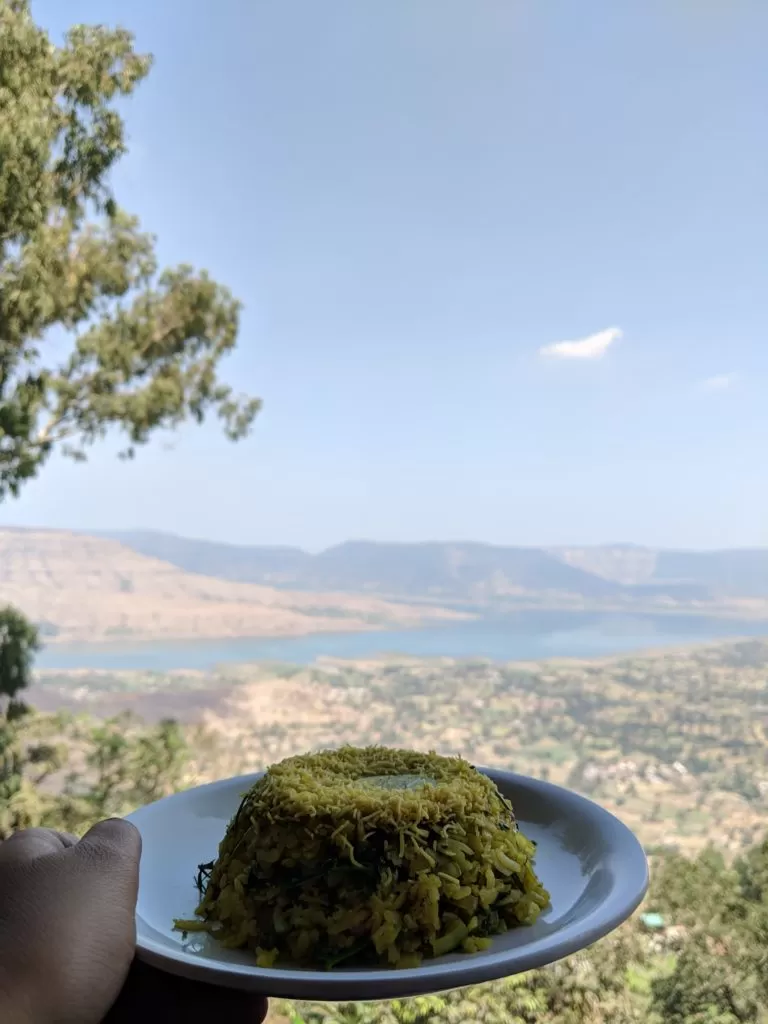 Pro tip: Choose a home-stay, AirBnb or Oyo, (we chose an OYO), there is something else about making crazy eggs in the morning surrounded by greens and hills.