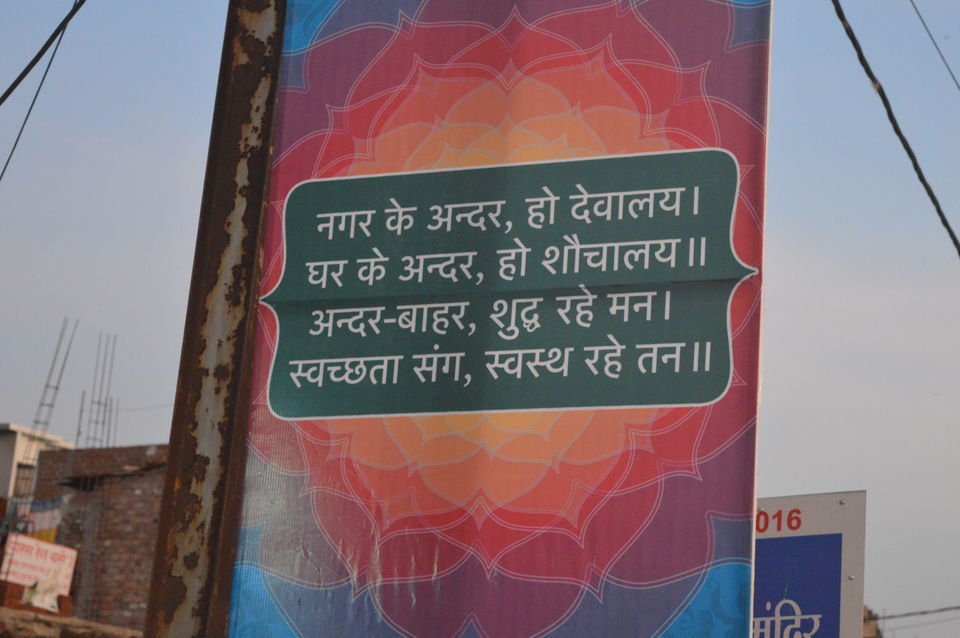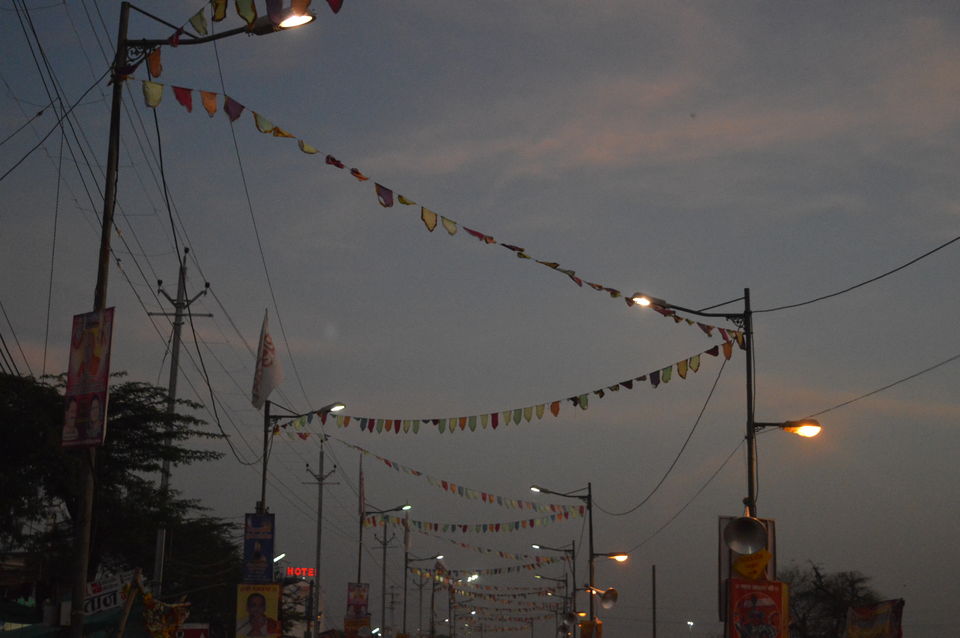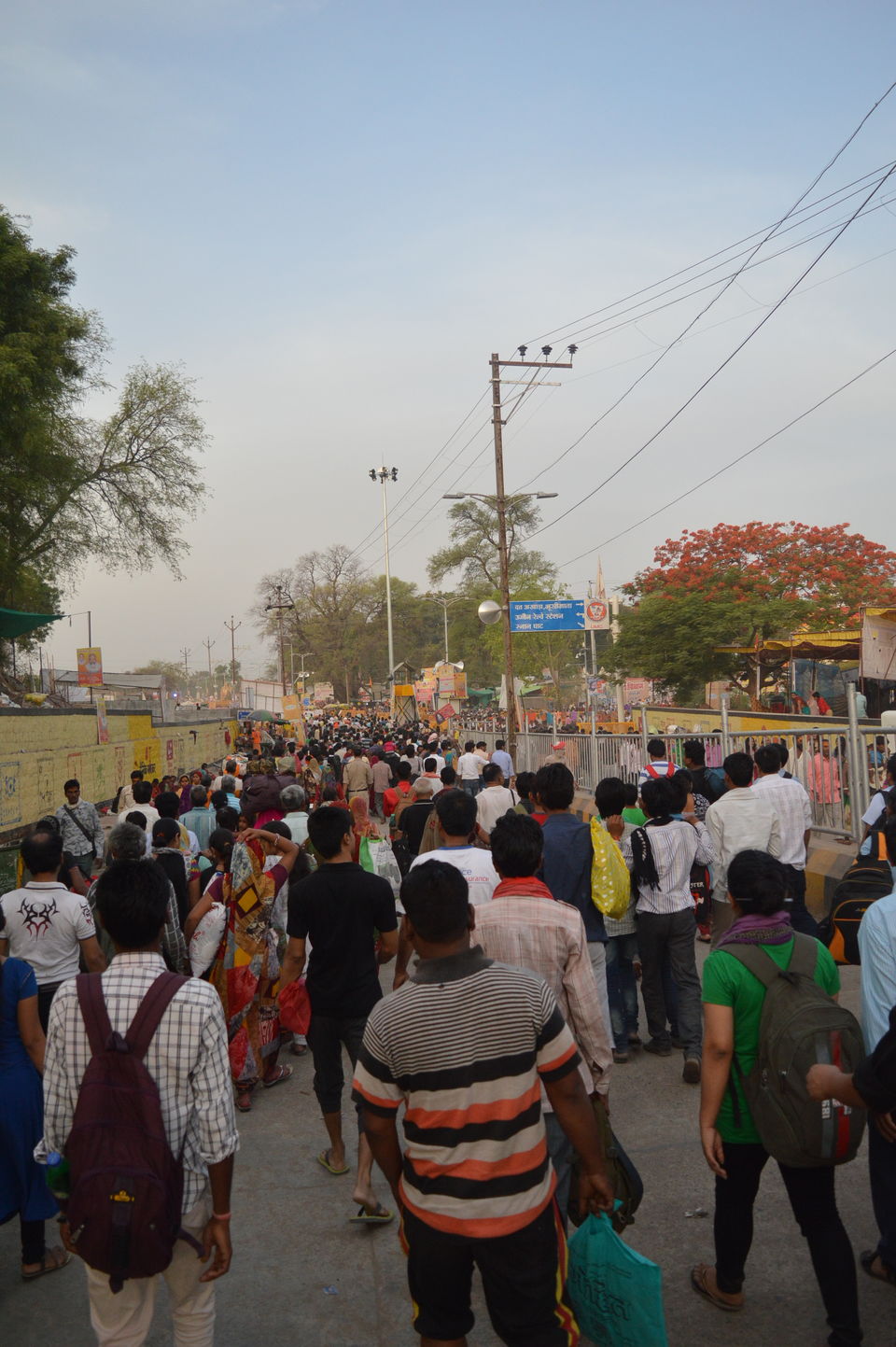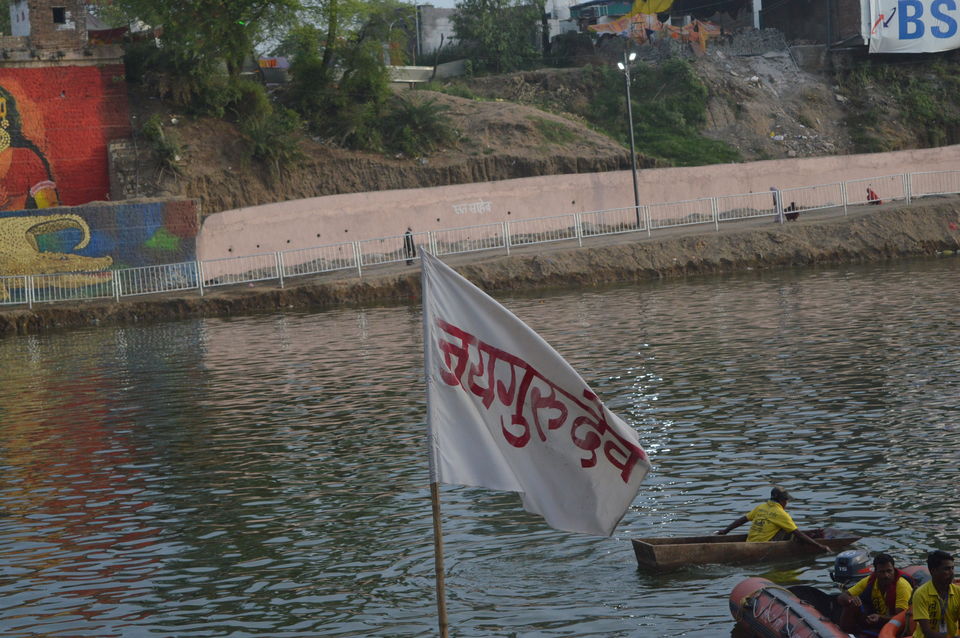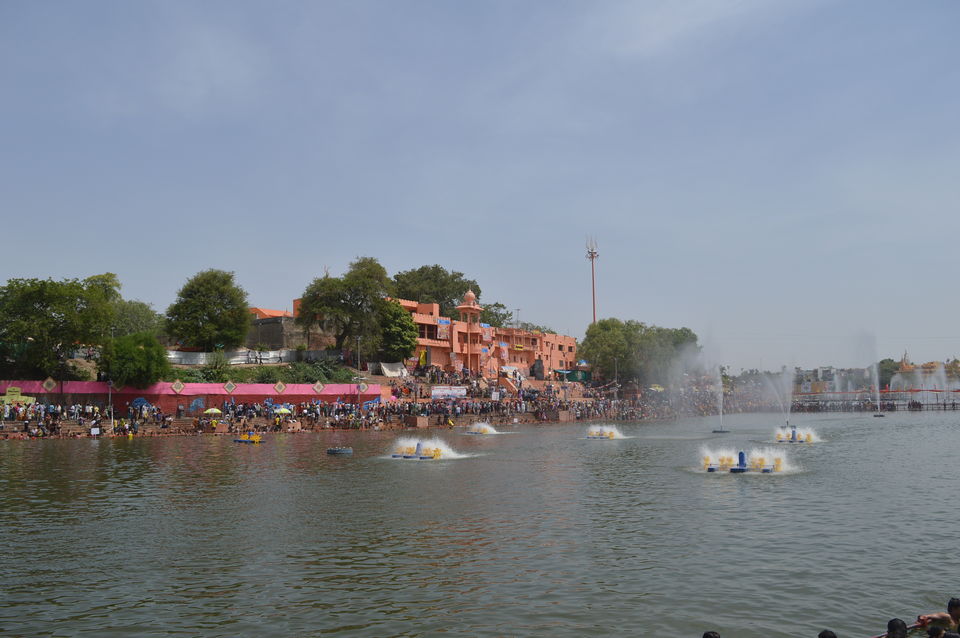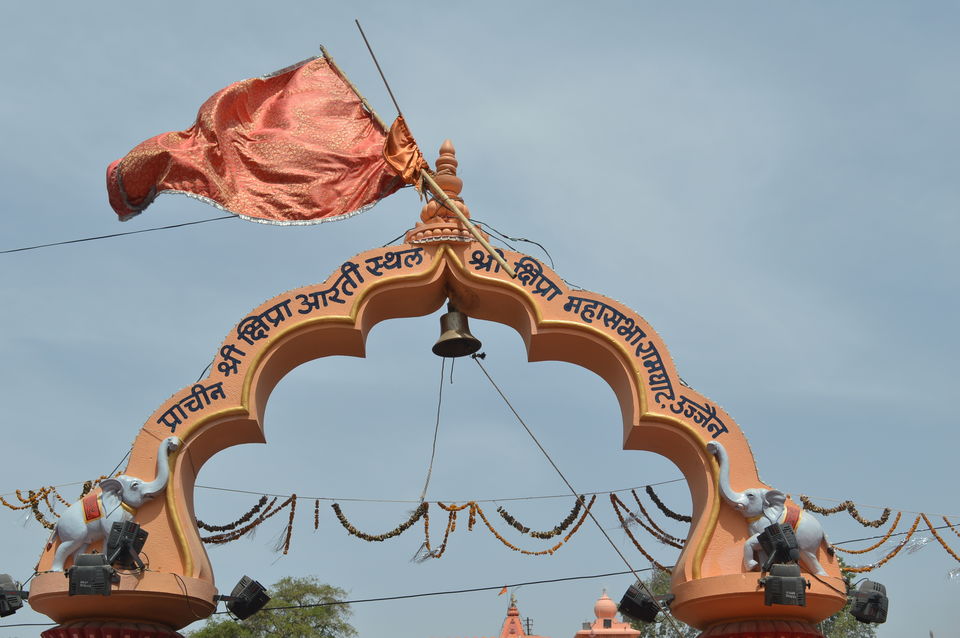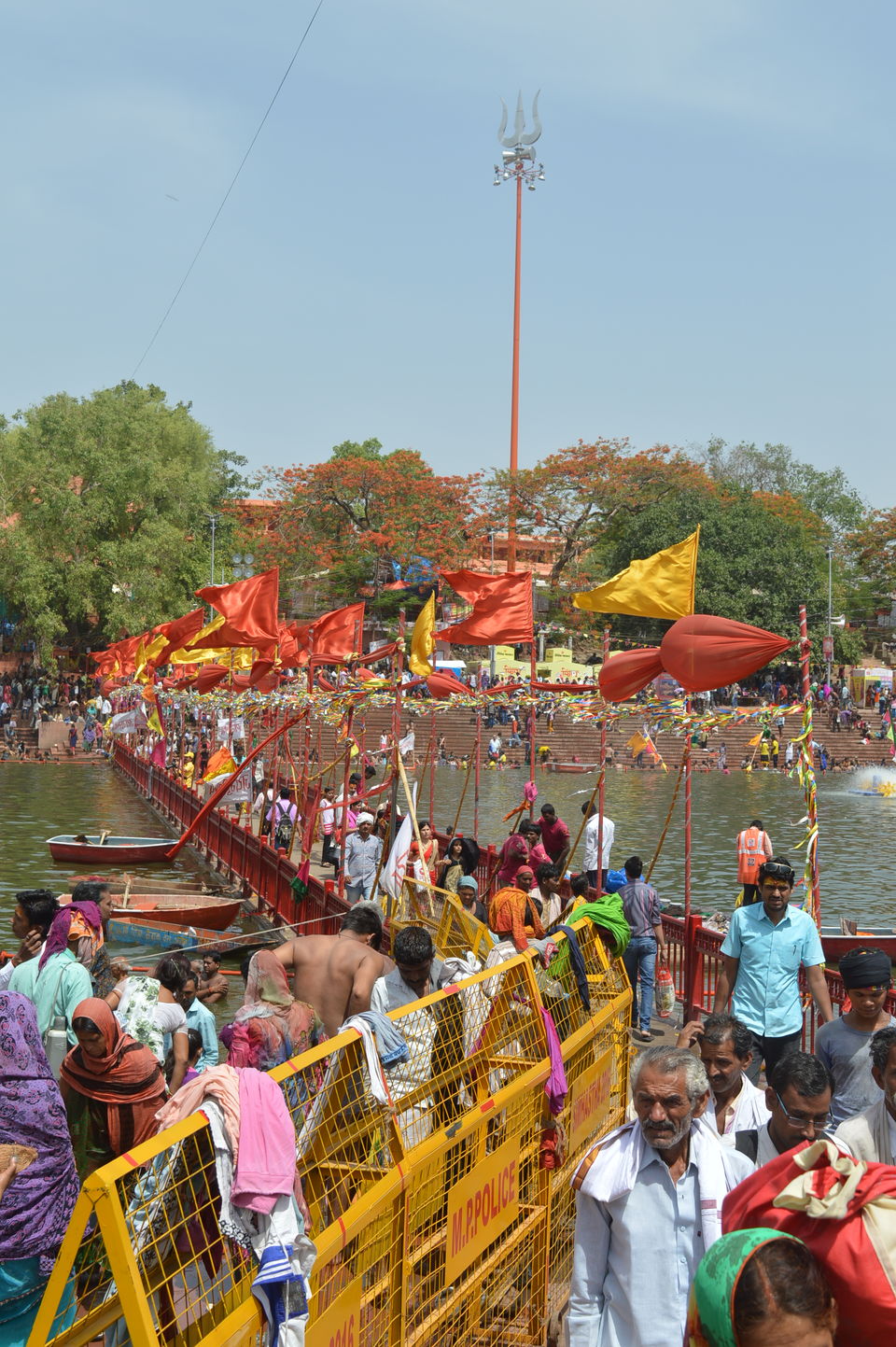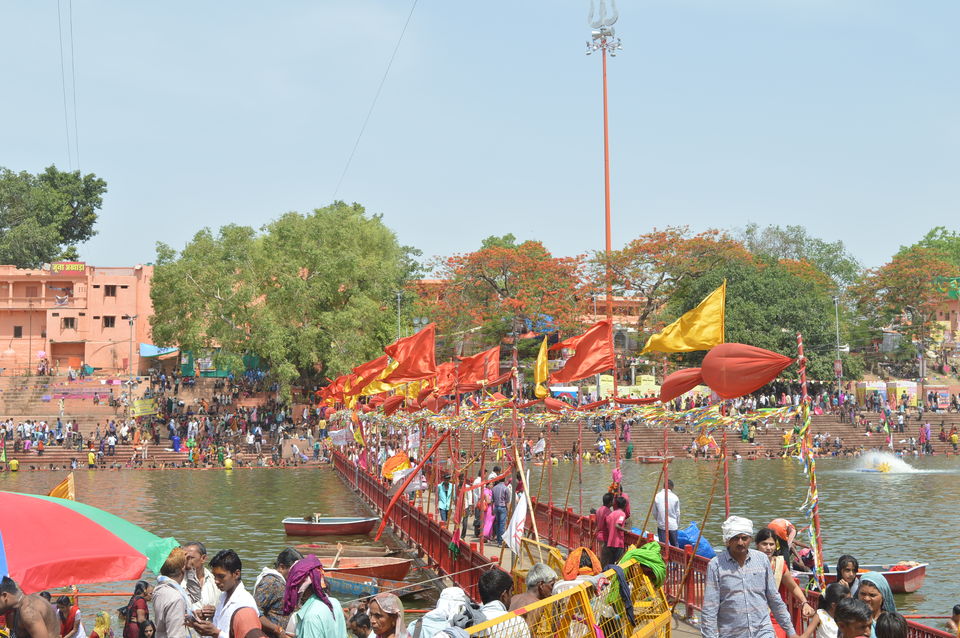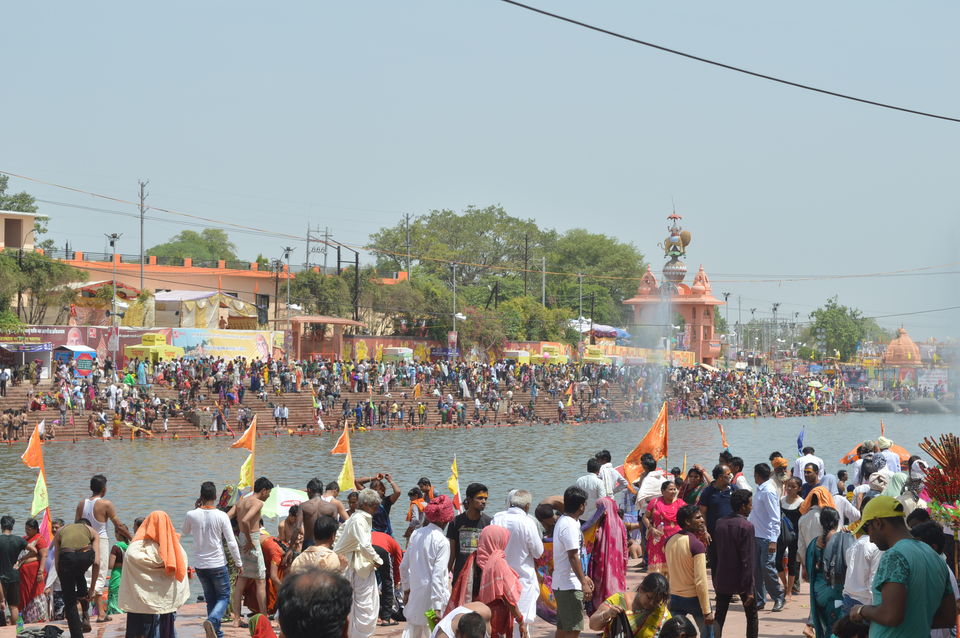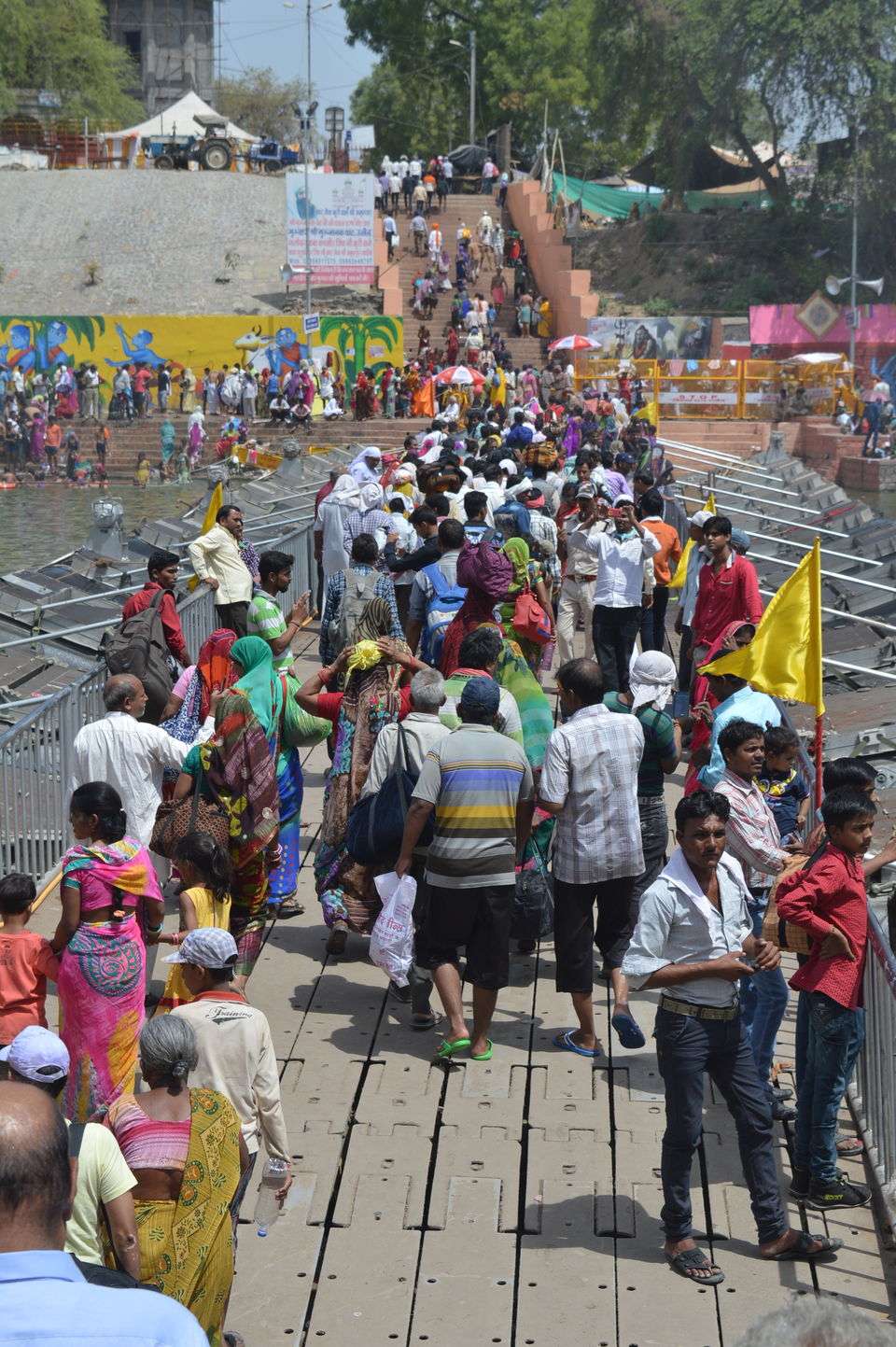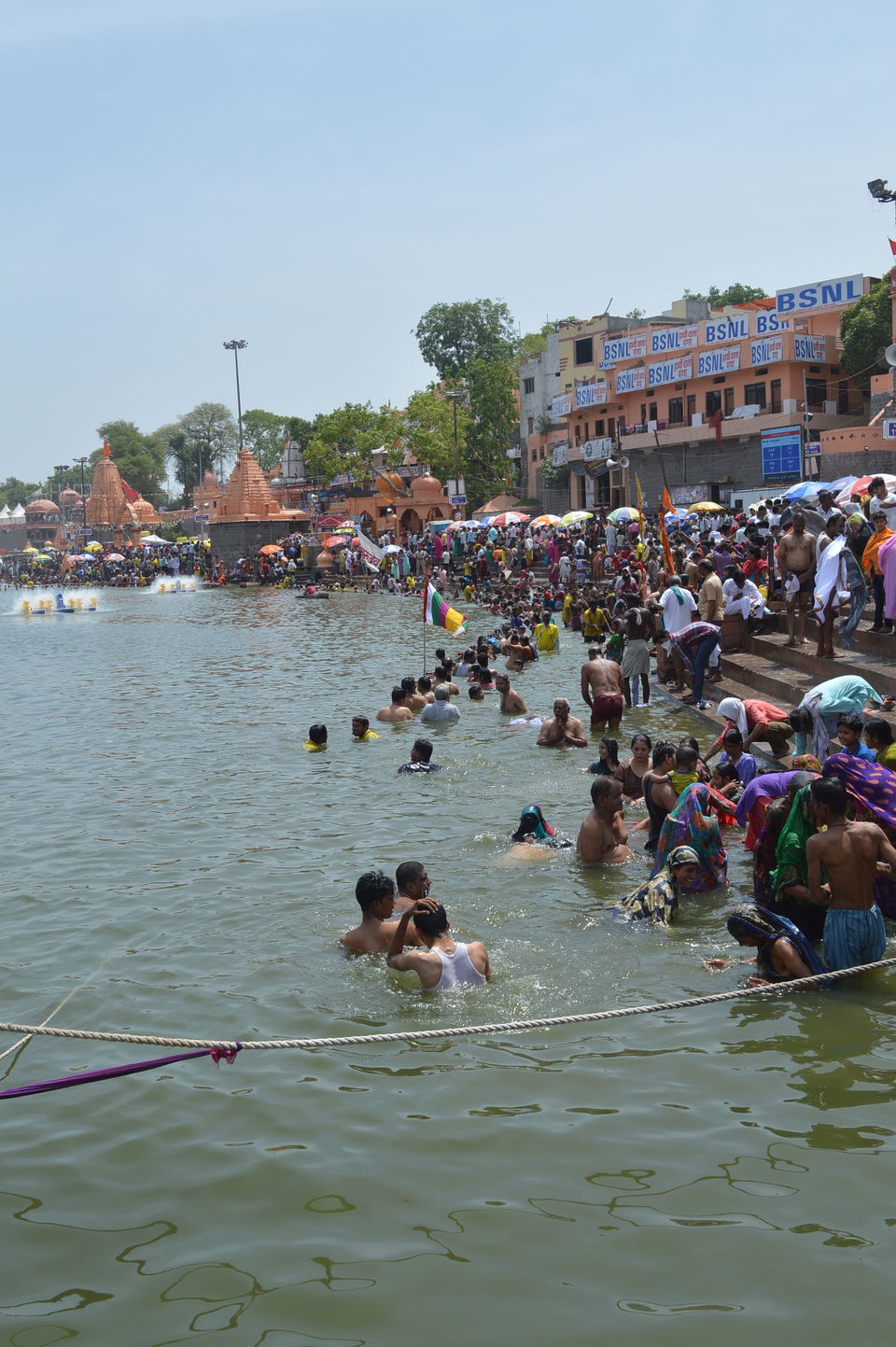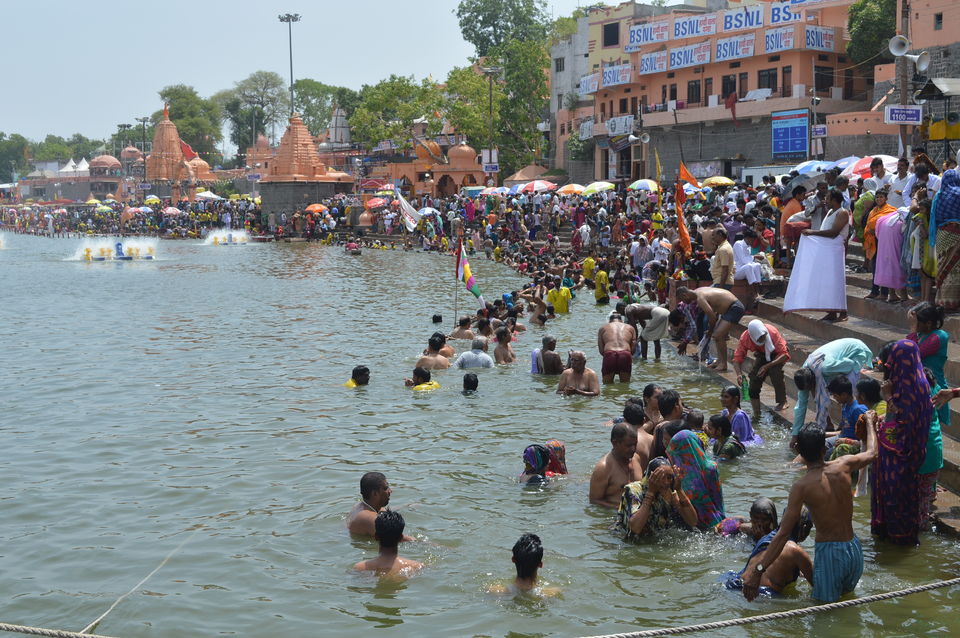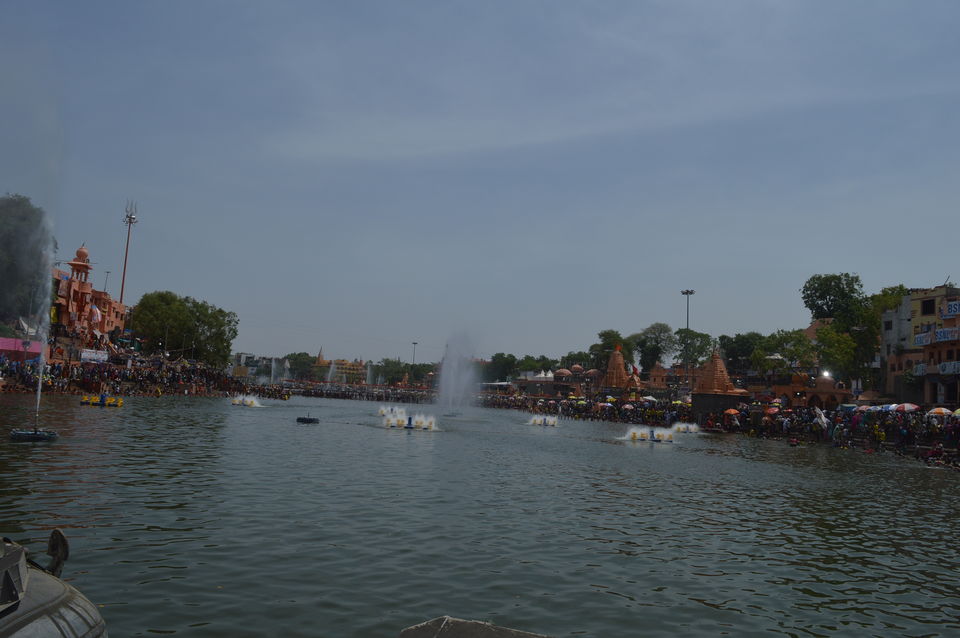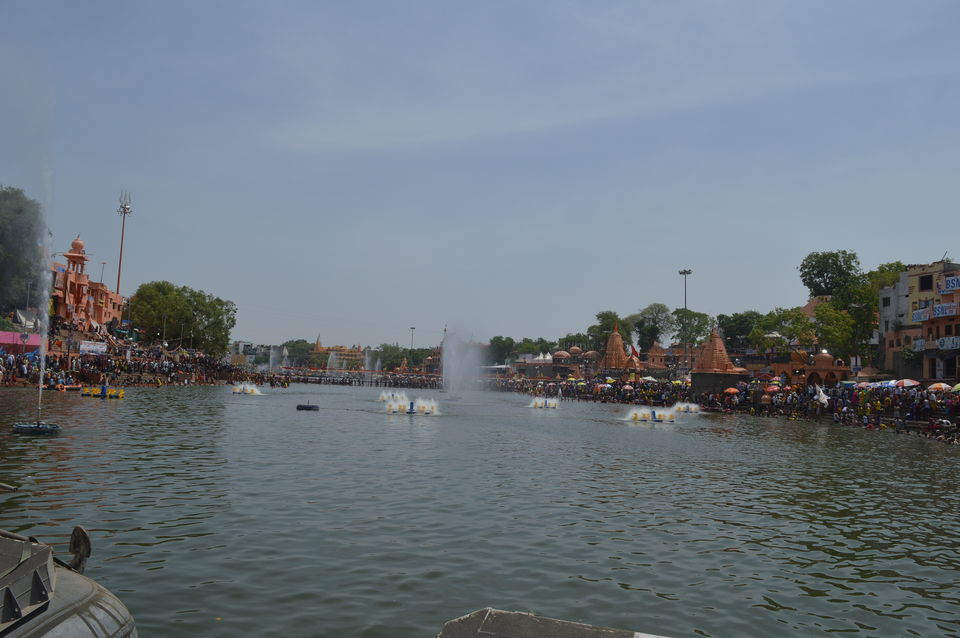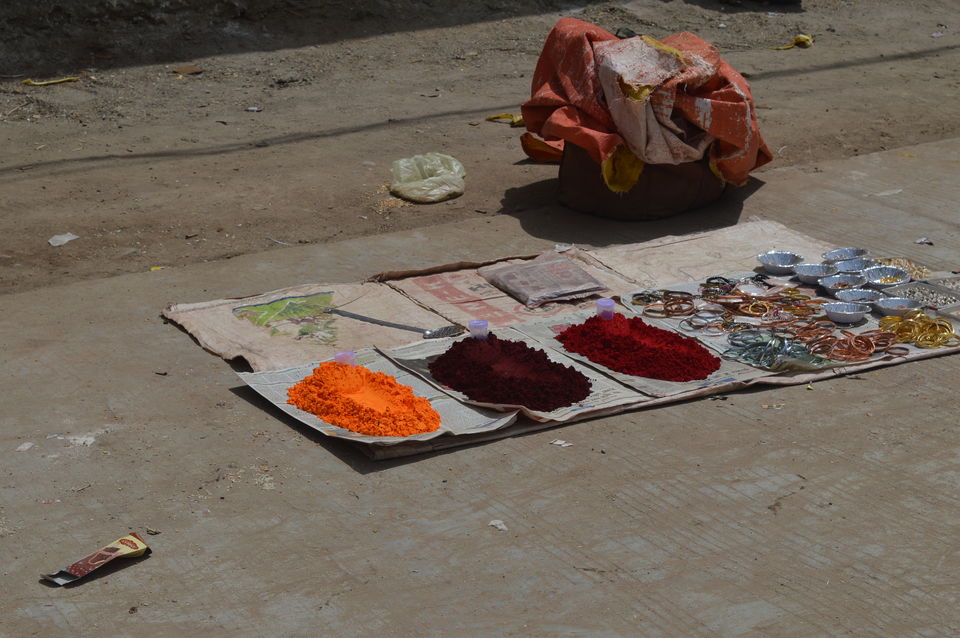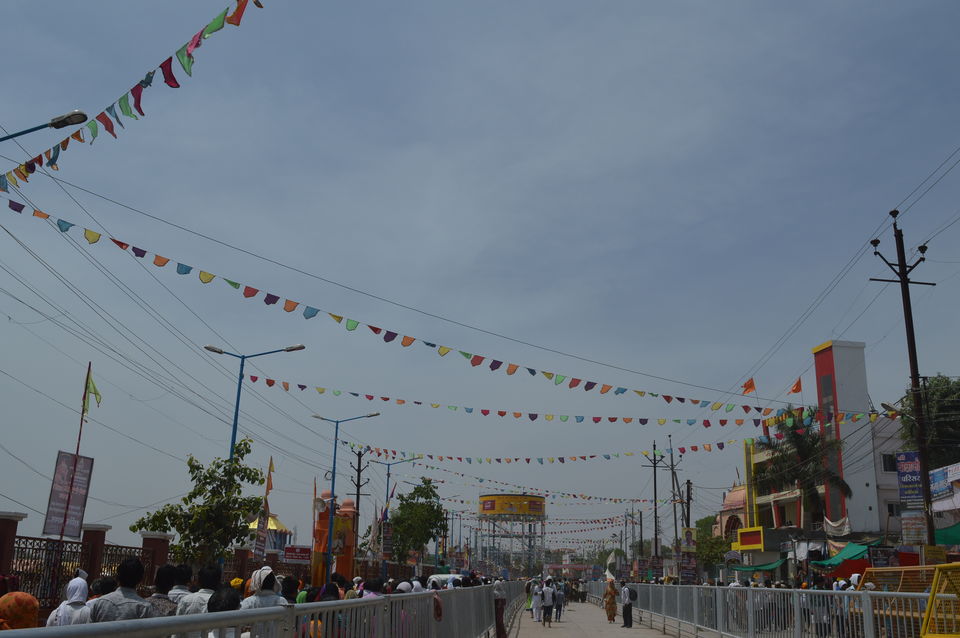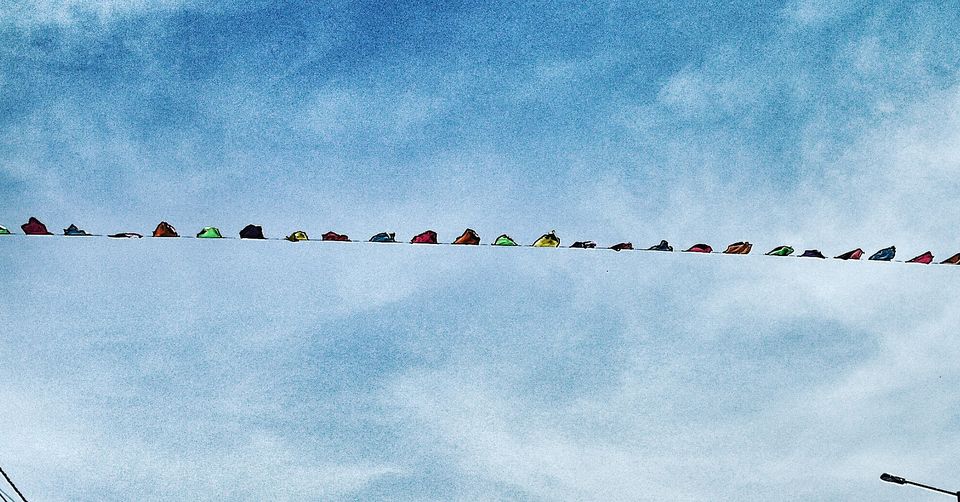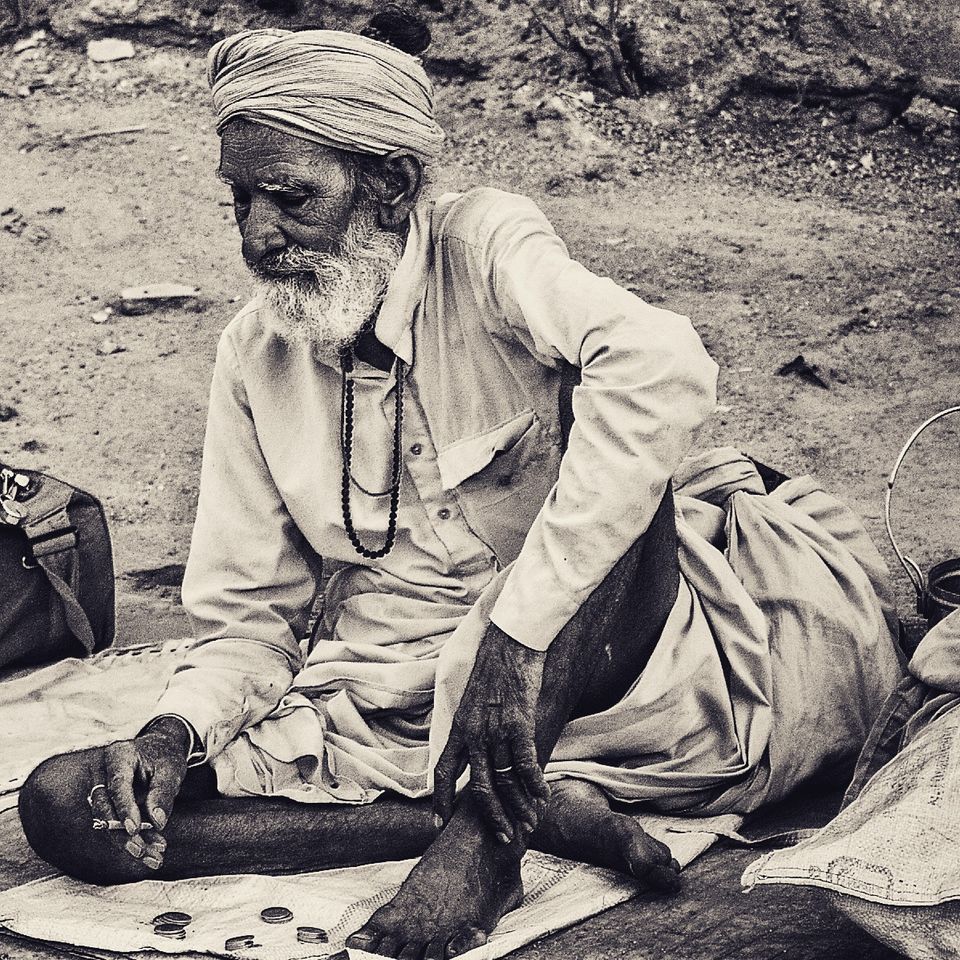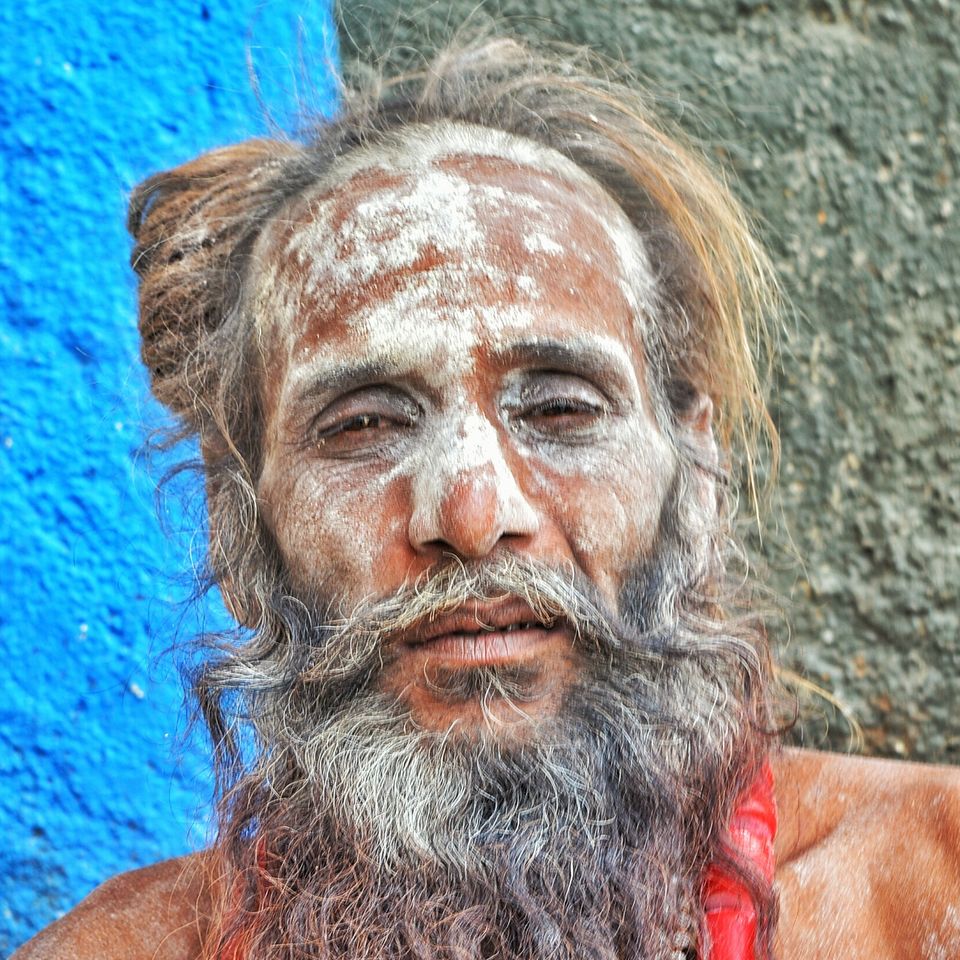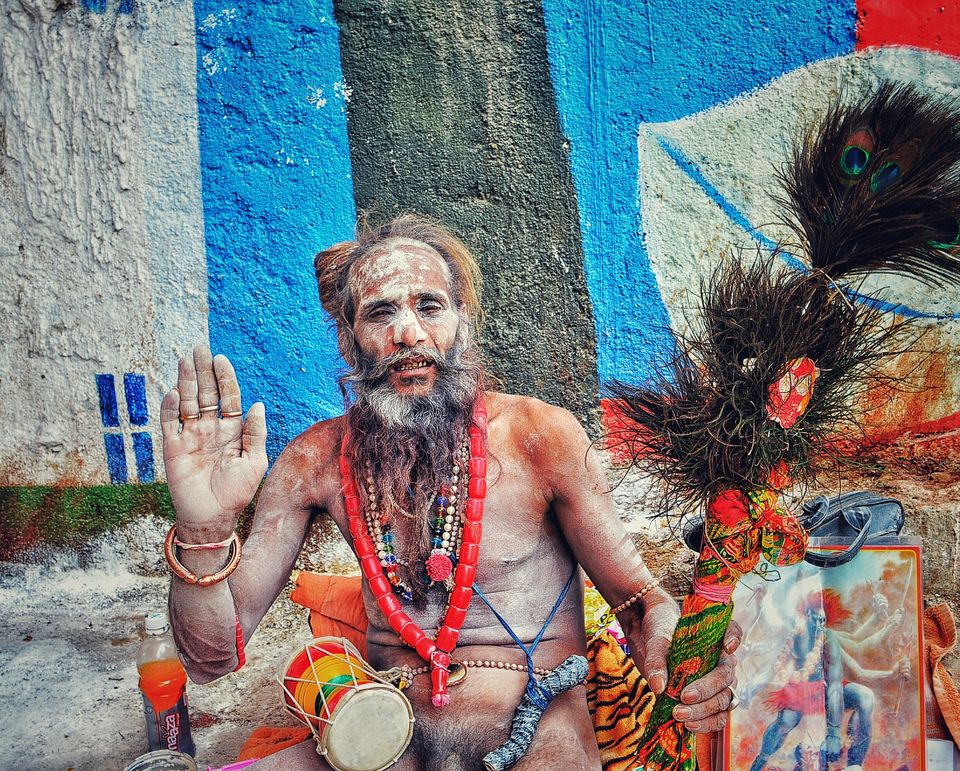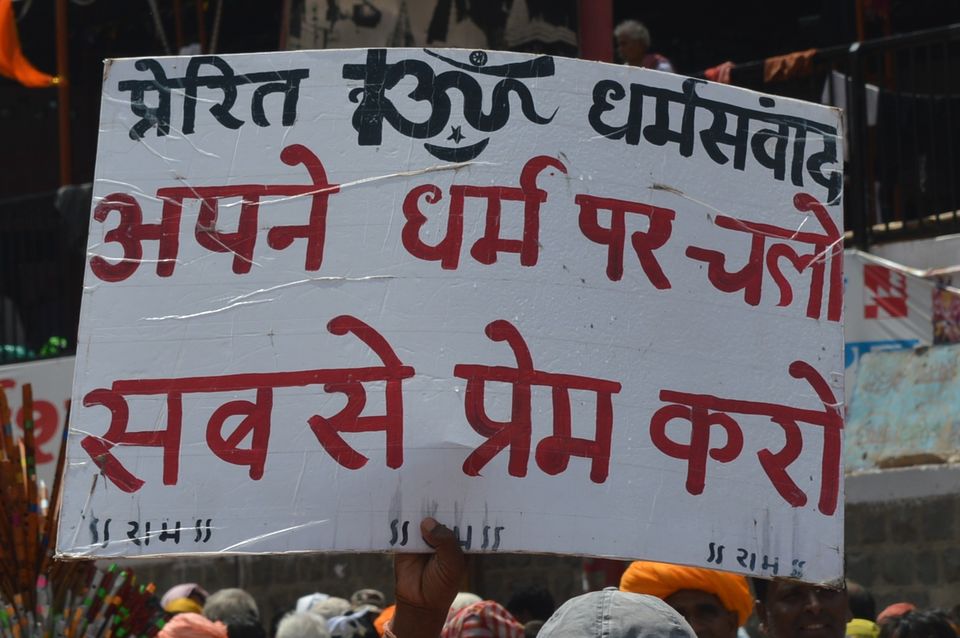 It is probably one of the oldest festivals of India. This ageless festival is a celebration of faith and trust which people have put over these year on relegion. Its has no limits in terms of cast, creed, race, colour etc. I wont go in the history or facts of the Kumbh Mela, since no matter how much i tell you you will look for the same on the official site (no pun intented :) ).

"Woh kumbh ke mele mai bichad gaye thy" A line this or some other line with underlying concept being the same, of getting lost in Kumbh mela, this is what provoked me to go to kumbh mela thi time.Since kumbh mela was in Ujjain which is close to kota so traveling was not an issue (no cancelling the plan because the train tickets dint confirm).It was a pretty bumpy ride, but i did not matter at all because i was all excited about the destination and the experience which i was about to gain. It was 5 hour night ride. It was clear sky lit by sparkling stars. In terms of traffic, i never felt that i was taking a night ride to Ujjain, because the way was flooded with all sorts of vehicles reason being accessibility of Ujjain.

I left at 11pm and reached Ujjain by the morning of the other day (4am i guess). At that time it was not at all crowded. The car is not allowed after a certain a point and let me tell you the distance which is to be walked is huge. So, after getting the directions and information about the place, my next task was to find a place where i could freshen up. Now, if you are person who is okay with Jugad (just using what is available, and getting your work done) then you should make your reservations in advance if you plan to stay there for some nights. There is no point in choosing a hotel, because there are many options available which are proper and pretty lees in terms of price.
Since i went there in the ending days, all the tents were literally ruined (except a few), the situation of washrooms were far more worse. Some were without taps, some were without water, some where clogged (yuck). But in the end i did manage sneak inside an ashram, where things were okay.
By the time i freshened up and got ready, it was 6 am and it got crowded. There is no chance of you getting lost if you are going alone because you will find a security personnel at frequent distance intervals who have sufficient knowledge in order to guide you. There are proper milestones , demarcations, arrows present to guide you.

Now lets talk about the holy dips. The place where you are supposed to take the dips in water is called Ram Ghat (basically, its nothing but a river bank). It stretches to few kilometers and is on both sides of the river. The rule is to take 5 dips and chant the prayer. The ghats were all crowded. One can witness variety of people and activities happening on the ghats. After seeing the activities which were being conducted on the ghats and clicking a few pictures, it was turn for the holy dips. The water was pretty cold but since it is summer time, it was a bliss. The dips had a refreshing and rejuvenating effect. I had no feeling of coming out of the water because it felt great. But i had a lot to cover so i spent around 20 to 25 minutes in water (which i think is sufficient ). Now it important here that you keep you belongings in a proper place before you go for the dips. There are so many people and chances of things getting lost is pretty high.

Talking about photography, make sure you ask before you click or make sure that you are not being watched while you take a picture. Why i just said because of an incident which happened with me. Here it is, i was continuously clicking pictures and then i came across a sadhu and without thinking i clicked his picture and he saw me doing that. He called me, but i could see his face (he was angry) so i ignored him. But to my surprise, he came after me with a chimta in his hand ( obviously he had no intentions to hurt me) , it scars the hell out of me and i started running and disappeared in the crowd. I do not know what would have happened if he would have caught me. So, do not clicked pictures of individuals, specially the sadhus without asking.

So, where was i, yes i got done with my dips  and i started for Mahakaleshwar Temple (Temple of Shiv Bhagwan). The Que was huge. There is an option to save time by paying Rs 250 (per head) and going through a VIP entry. This will save at least an hour or so. I got done with darshan in just 1 hour, whereas people took around 2 to 3 hours for the same. The temple premises has a lot of Temples inside it. Apart from that, there are number of temples in the kumbh Mela area , which one can visit if he has a the capacity to do so.

Now lets talk about the Akharas. There are number of types of sadhus who stay there till the Kumbh Mela ends (that means near to a month) and each such type has there designated area which is known as Akharas. Sadly, i couldn't find what i expected to find. I was told that there is a Gold baba (a saint covered in gold) , but i couldn't find him. So, if you want don't want to miss this part then make sure you visit Kumbh in the starting days or mid ones but definitely not the last days except the day of Shahi snan ( the last day of kumbh, which us assigned for the main snan).

There is a lot of everything which one can find in kumbh Mela. If you love photography, then you just cannot miss out on Kumbh Mela. Houses being converted into dormitories, an area of nothing converted into number of akharas and ashrams, stalls for food items and offerings to God and what not. It was like people were banking on this opportunity which arose because of Kumbh Mela.

It is a festival, which should definitely be visited at least in a life time.

Now, few things you should keep in mind before you go to Kumbh Mela:

1. Make sure you get done with your reservations, if you are not a last minute person.
2. Make sure your belonging are safe.
3. Take prior permission where required for clicking pictures.
4. If you find someone who appears to be lost, make sure you take him to the appropriate counter so that an announcement could be made about the same.
5. Carry sufficient food supplies.
6. Better to go in the starting days rather then the ending ones.
7. Don't be afraid of crowd and all the pushes, because it is one of an essence of the Mela.
 And yes congratulations to the Madhaya Pradesh Government for successfully carrying out Kumbh Mela . Everything (mostly) was in order.

 SO GO GET LOST IN THE PURITY OF KUMBH. TAKE THE ESSENCE, AND LET IT FLOW WITHIN YOU AND THROUGH YOU.