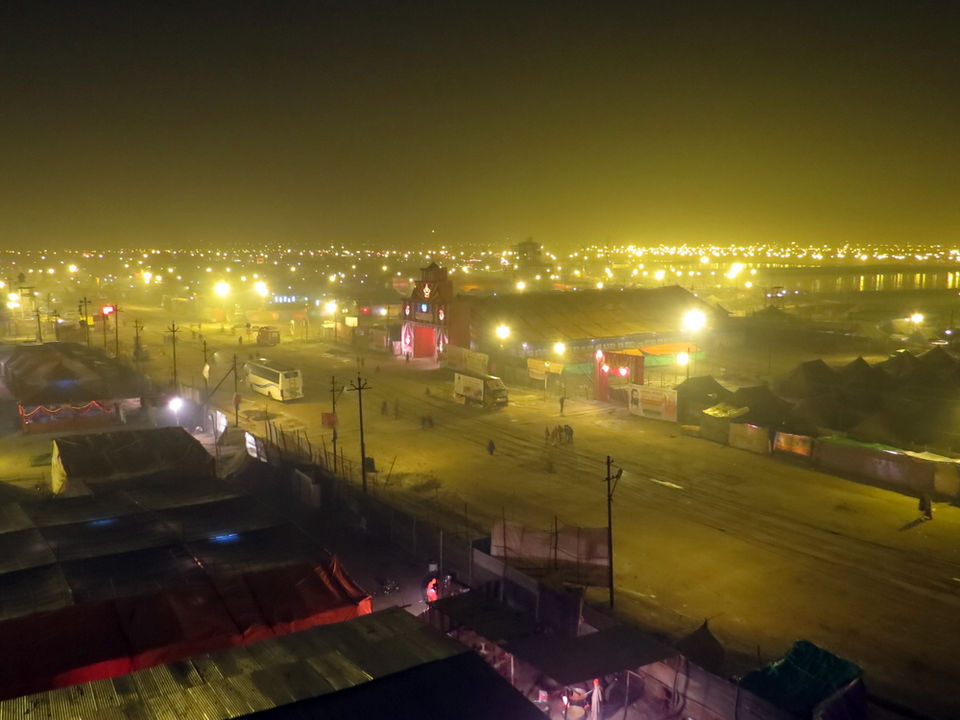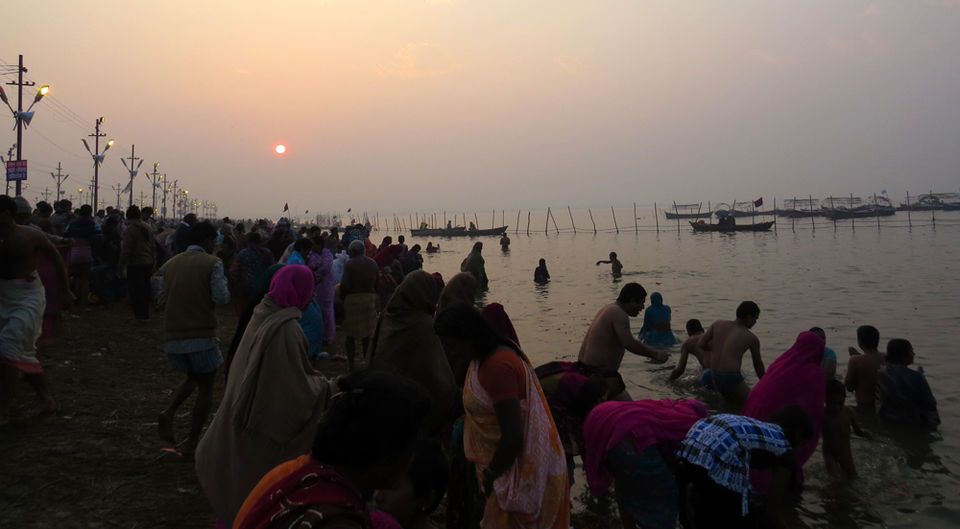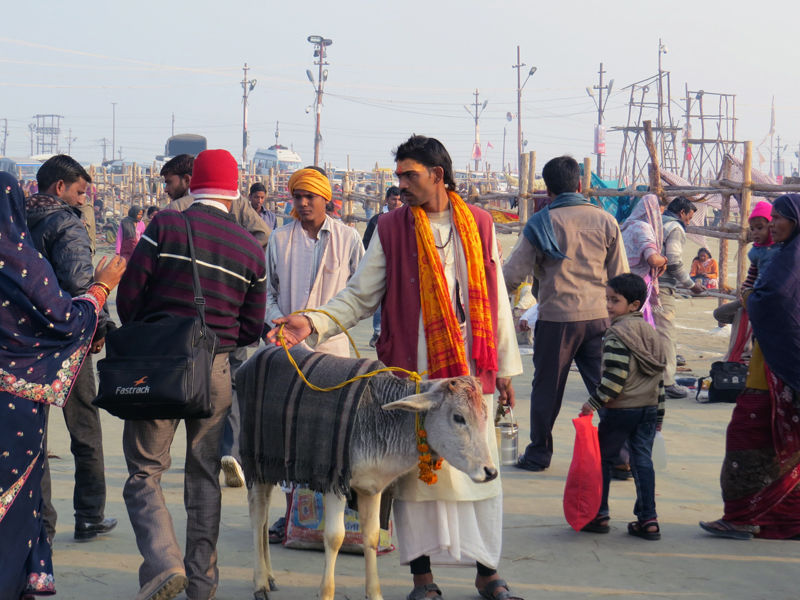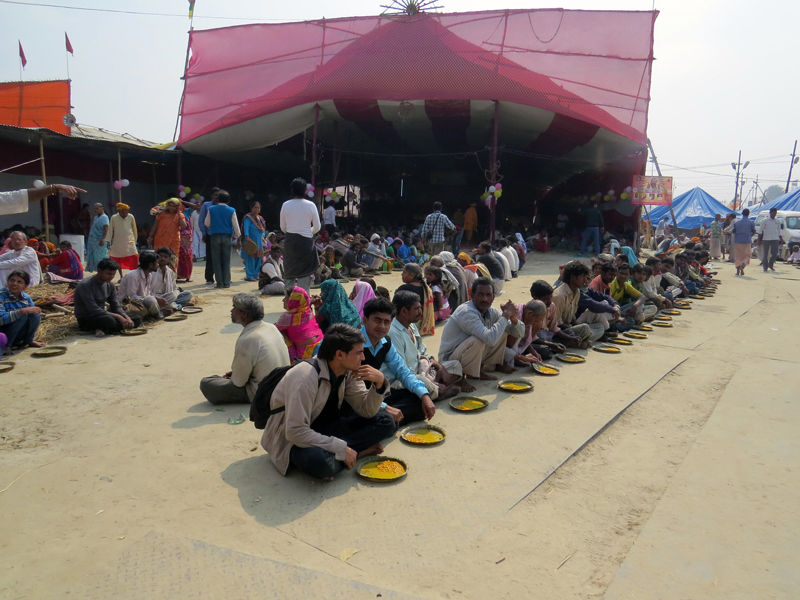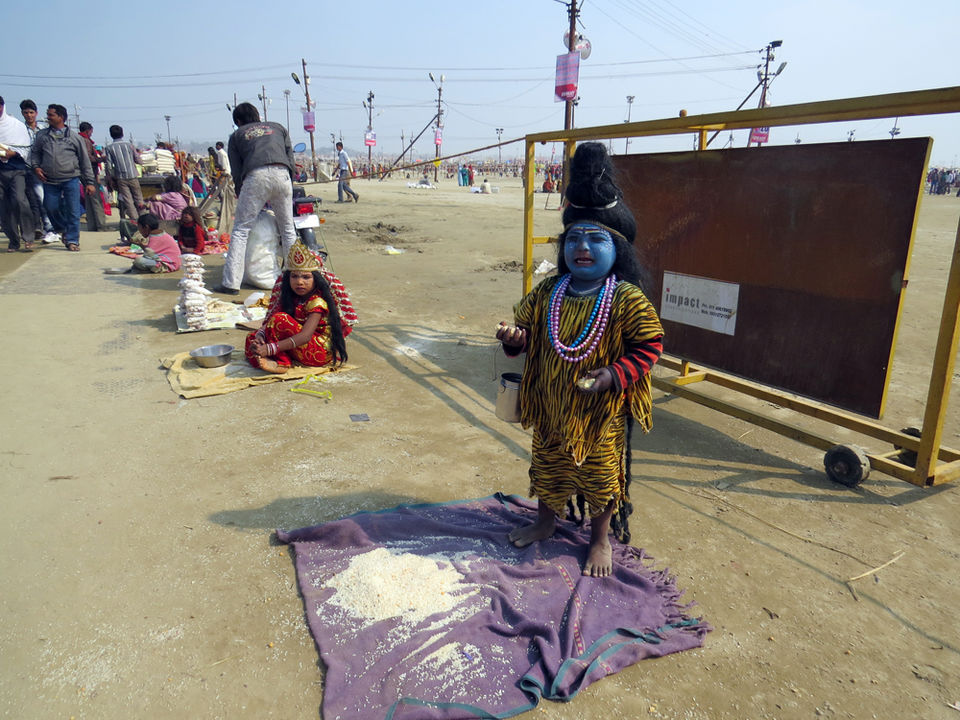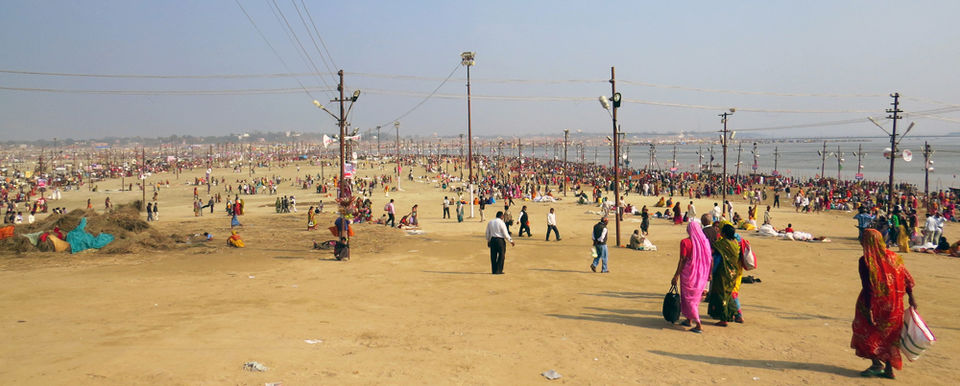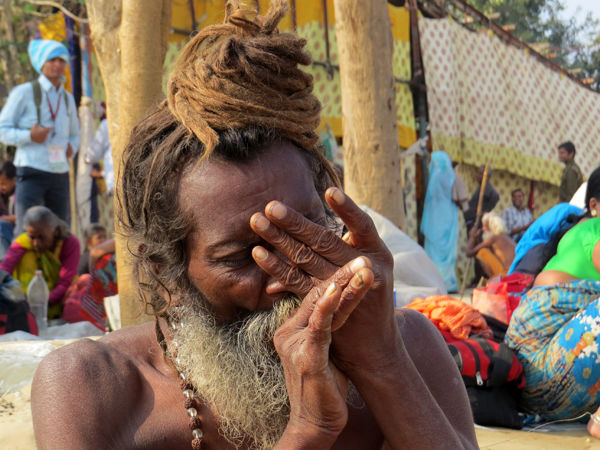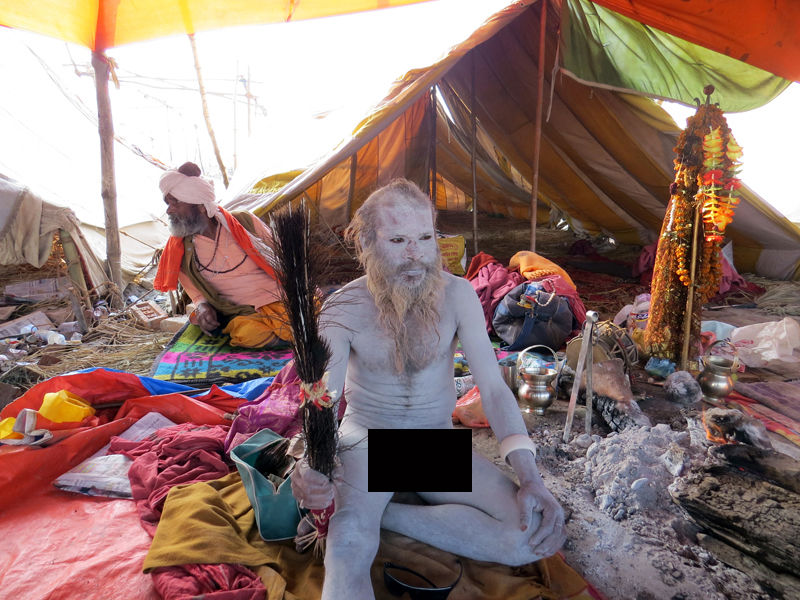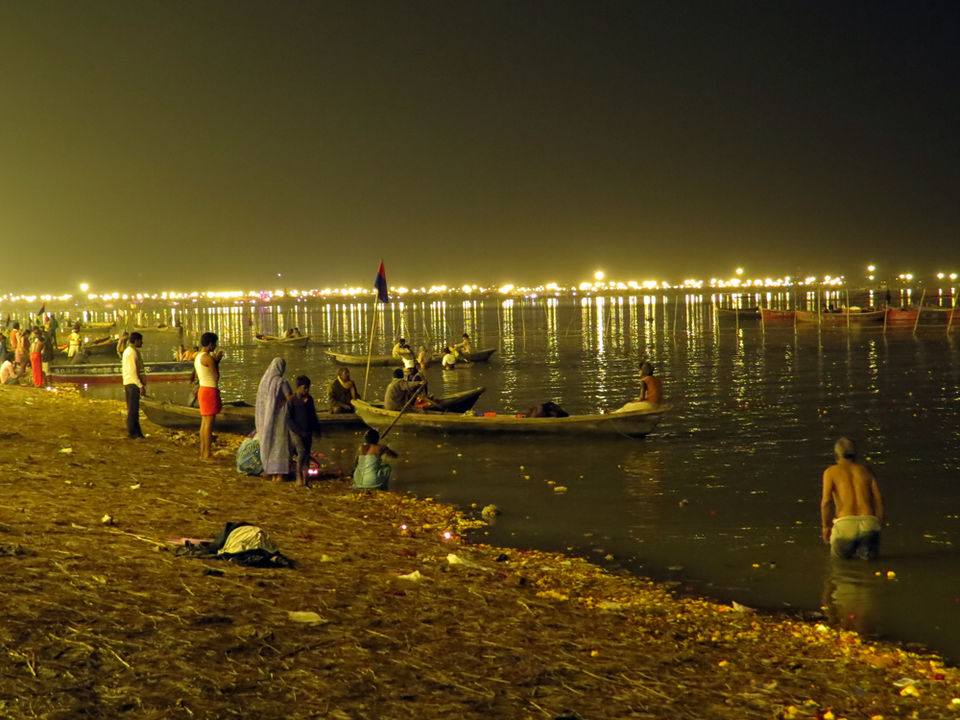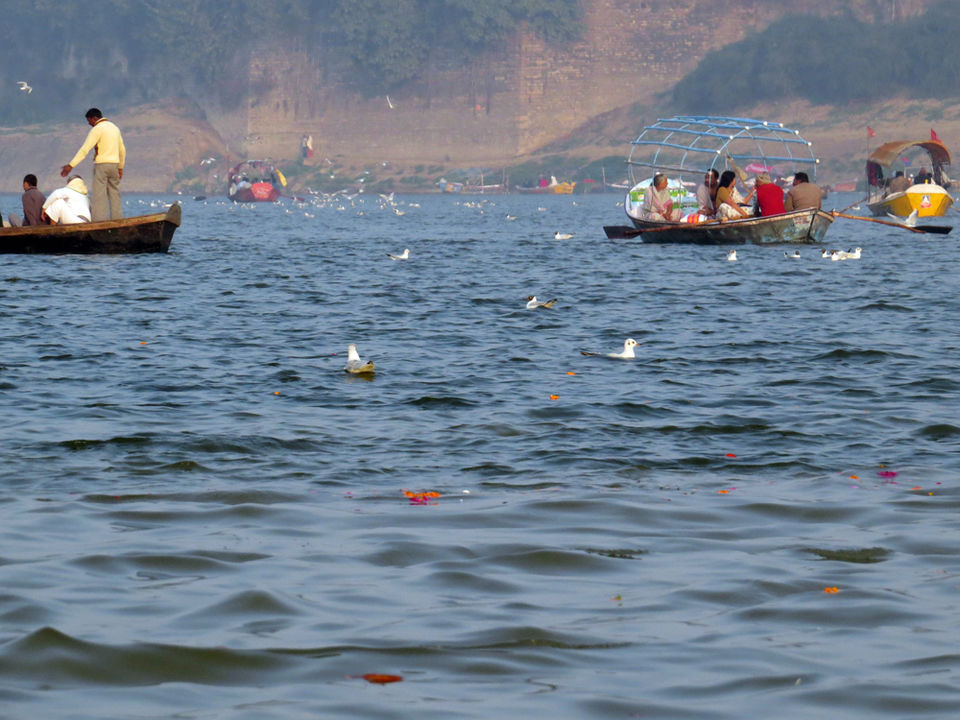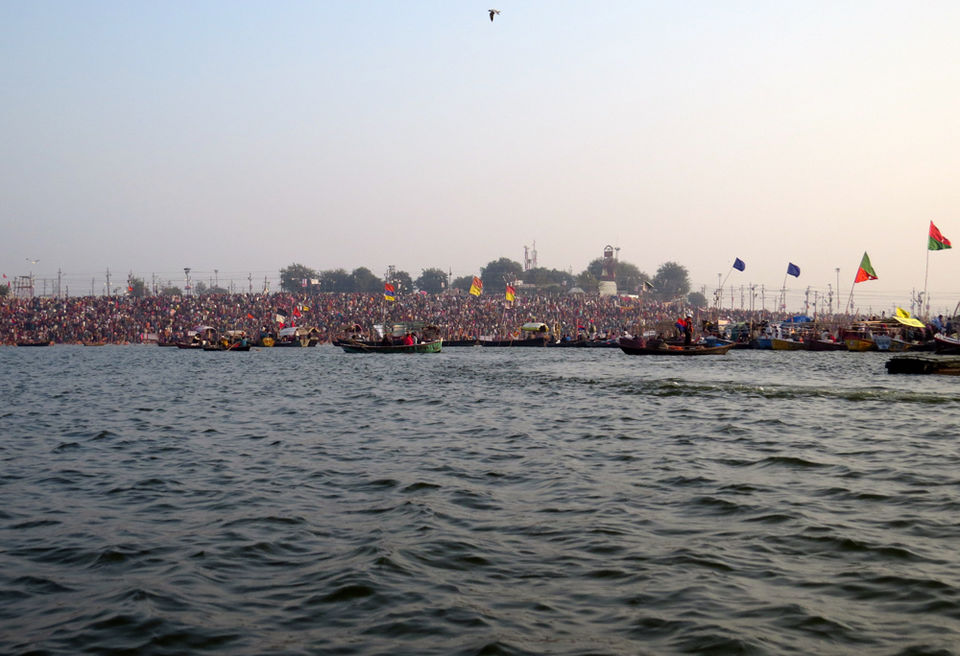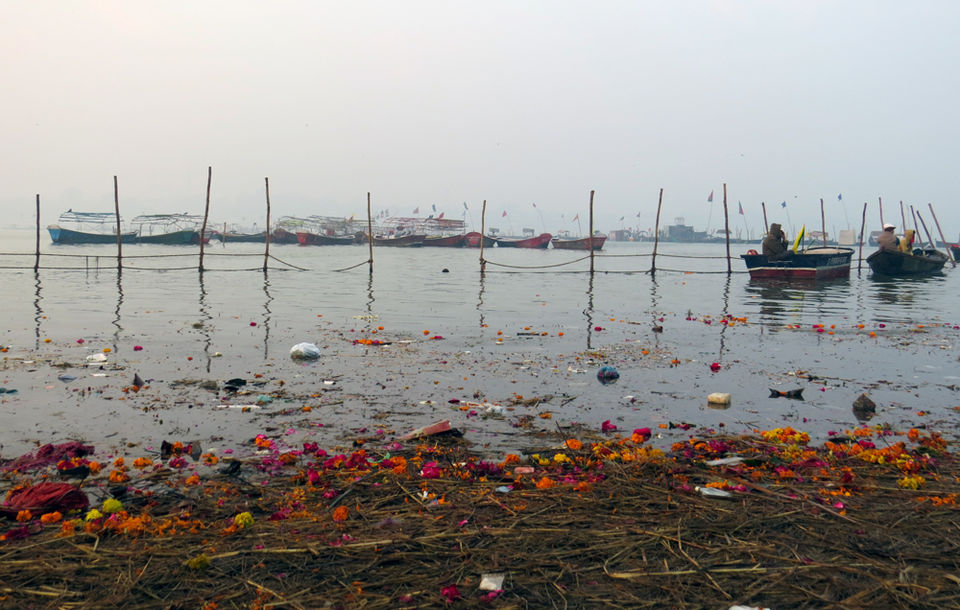 For any Indian traveller worth his or her backpack, a visit to the Kumbh Mela is a must on the bucket list. It is, of course, the grandest display of Hinduism and will bring you face to face with the multitudes from across the country, but it can also send you back with quirky and amusing experiences to share for a lifetime. If I remember only one thing about the 2013 Maha Kumbh Mela till the end of my life, it will be the encounter with the Naga sadhu who had brazenly asked for my gold ring.
I don't know if he attended the recently concluded Kumbh Mela at Nashik — and what all he managed to wrest from devotees in the name of 'dakshina' — but he was there at the last Gangasagar Mela all right. My eyes had sought him out among the pictures filed by a photographer of the newspaper for which I was working then.
There was no mistaking my old 'friend' — ash-caked face, greyish-yellow beard and hair, with a hint of baldness at the front of the head, save for a clump that's still left in the middle. And those bloodshot eyes! How could I ever forget them!
And he hadn't lost his lust for the good things in life either. Unclothed as he was, there was a high-end headphone resting pretty on his ash-coated head. When I had met him in Allahabad, he had on sunglasses, a bracelet on one wrist and a couple of expensive watches on the other.
It was February 2013 and I was covering the Maha Kumbh with two other journalists and a journo-turned-PR agency owner. After we had all gathered material for our respective stories, we decided to go on a hunt for the Naga sadhus. After all, no trip — and no album — of Kumbh Mela can be complete without a photograph of the naked ascetics taking a holy dip or smoking pot.
When we finally reached the Junah Akharas — the camp of the Naga sadhus — it was well past 2pm. It was the fag end of Maha Kumbh and we feared to find it empty, but it was not. There were quite a few sadhus inside — walking around, chatting among themselves, sitting cross-legged on small makeshift stages…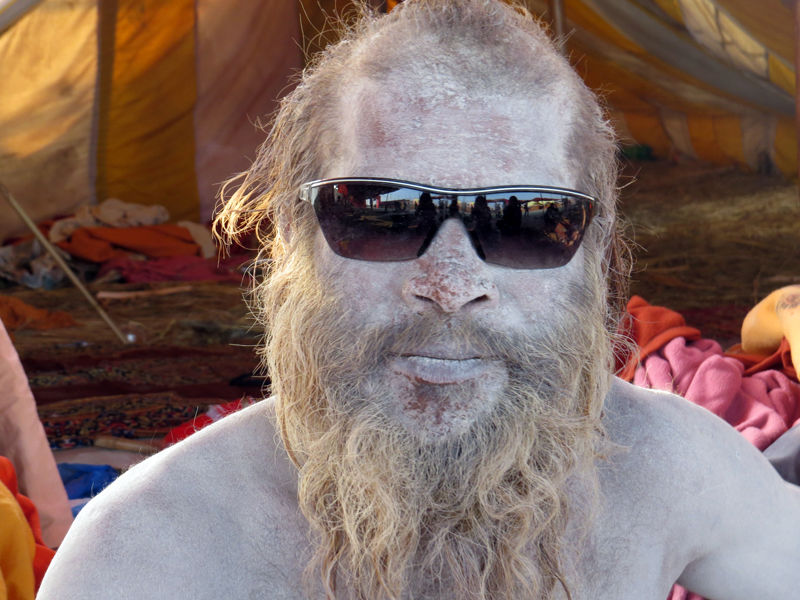 After a brief encounter with a sadhu who was still clothed in a saffron robe — maybe he would renounce it in another few years — a fellow woman journalist and I strolled up to the Naga sadhu seated on the next podium. I wondered if he'd let me photograph him. After all, Naga sadhus are infamous for their temper. Besides, many are reputed to be dangerous criminals hiding from the law. I wondered what kind of 'sadhu' this one was.
One glance up close and I knew this was no 'holy' man. He had on all the ornaments as I have already described, was unclothed and to top it all, had an erection! We pretended to show respect and he patted us on the head with a peacock-feather fan. And, he gave us a smile that had nothing holy about it.
Slightly encouraged, I asked him why he had sunglasses on. "Why are you wearing glasses?" he asked me instead, the smile not leaving his face. "Because I'm short-sighted," I replied. "Really?" he said. "Show me your glasses." I obeyed.
He took off his sunglasses and that's when I saw his eyes — small, cold and bloodshot. Seeing him put my glasses on, I said: "I have very high power. You won't be able to see a thing." He went ahead nonetheless and exclaimed, "That's right, I can't see a thing." "Neither can I, without my glasses," I said and asked him to hand them over. For a moment I feared he wouldn't agree, but thankfully he did.
It's highly likely that he wouldn't have given my glasses back had they served his purpose. He was probably shortsighted, too. But thankfully, my power had been too high for him.
Now I asked him if I could photograph him. He immediately agreed. But the moment I was done he asked me what 'dakshina' I had for him. I took out a 10-rupee note from my purse, but he was furious.
"Put the money back. I don't need money," he thundered. I was wary at once. "What do you want then?" I asked. He pointed at the yellow sapphire-studded gold ring on my index finger, and said, "Give me that."
I glanced in panic at the other journo, who looked much calmer. "How can she give you the ring babaji? We are students. Can she afford this? It's a gift from her dad. He'll be very angry with her. Do you want that?" she demanded.
I gulped. Students! By Indian standards, we had reached the age where our kids would be students!
Naga baba, however, was too angry to realise that. "I don't know anything. You either give me that ring or I won't have anything from you," he barked. We were already crawling backwards by then and before he could say or do anything further, we jumped off the podium and fled as fast as we could.
Frequent searches leading to this page:-
are naga sadhus dangerous, naga sadhus powers, where do naga sadhus live, who are naga sadhus, naga sadhu blessings, naga sadhu