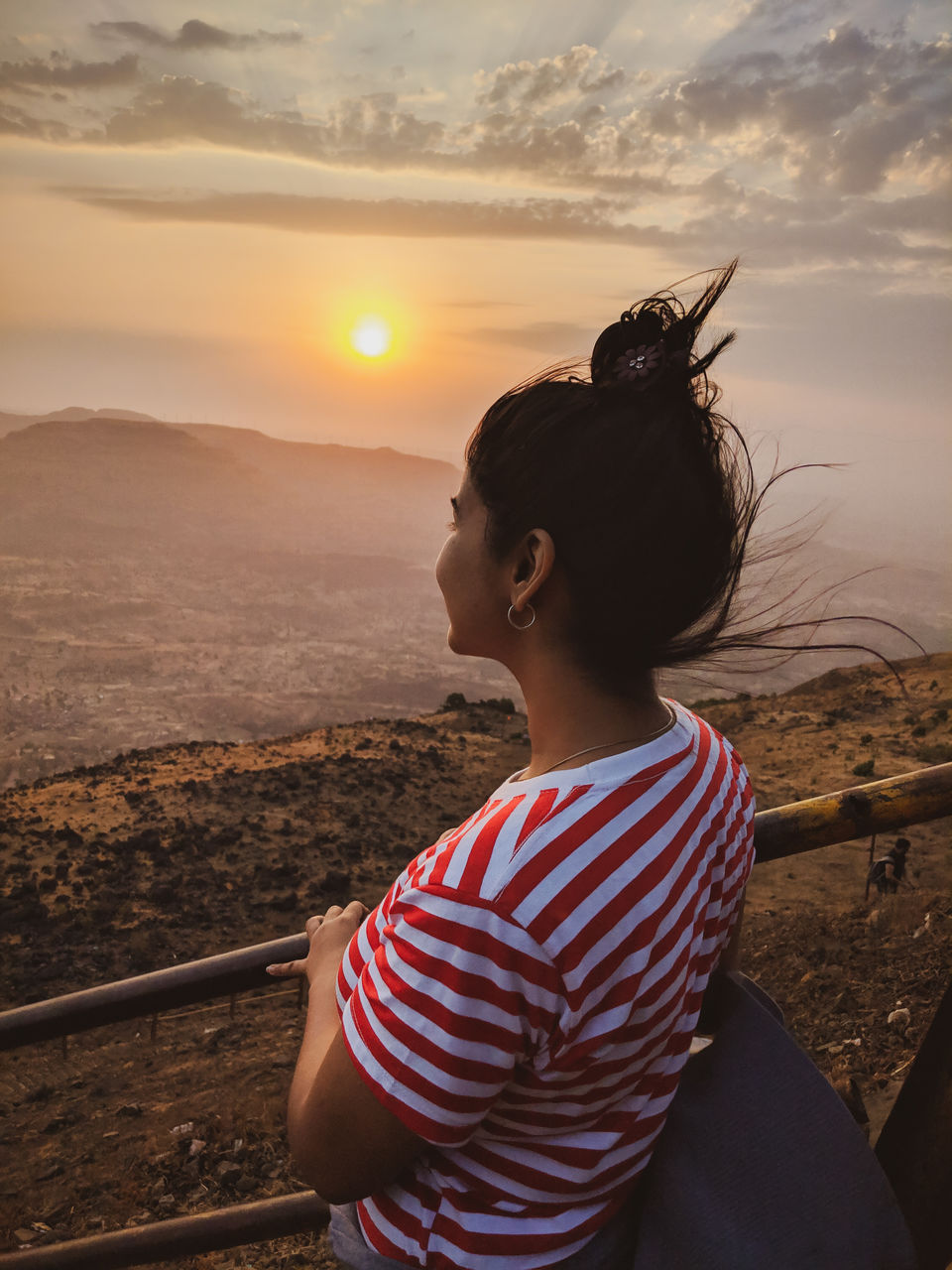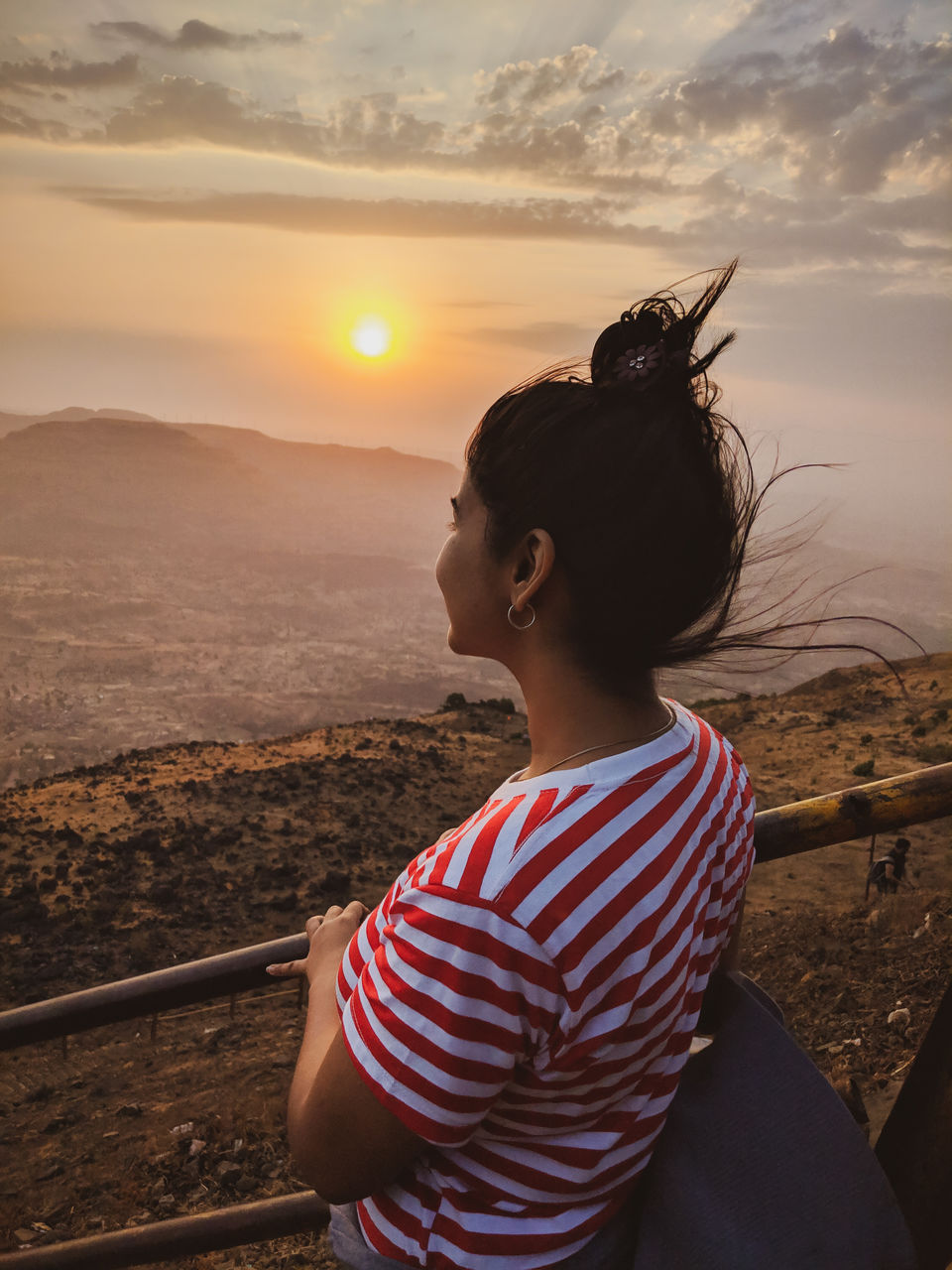 Fitness is something that I hold very close to myself and being fit always is what I strive for. It is important that I challenge myself often and more to do things that are difficult and break my routine.
It just so happened that I found a new challenge ahead of me, it was an extended weekend and I just didn't want to stay at home Binge watching. So, while I was exploring my Instagram, I came across Kalsubai Trek by Vagabond Experiences.
Now I have never trekked in my life and the closest I have come is walking down the Matheran hills 10 years back.
I was skeptic about it as this was an overnight trek and most important it was a trek (something that I have never experienced doing) But after much discussion me and my husband decided to go ahead with this.
It was the right decision because;
It was a night trek so no heat from the sun. I had the following day off, so I could take enough rest.
The story behind Kalsubai Peak:
Kalsubai Mountain is the highest point in Maharashtra with an elevation of 1646 meters (5400) feet. The mountain range is a part of the Harishchandragad Wildlife Sanctuary.
The interesting folk behind the peak is, it is said that a Koli girl named Kalsu took service with a Koli family on certain condition but she was betrayed and so she decided to climb up the hill and stay on top where nobody could find her. From that day onwards the Mountain top was known as Kalsubai and in her remembrance, the temple is also built as she was eternal.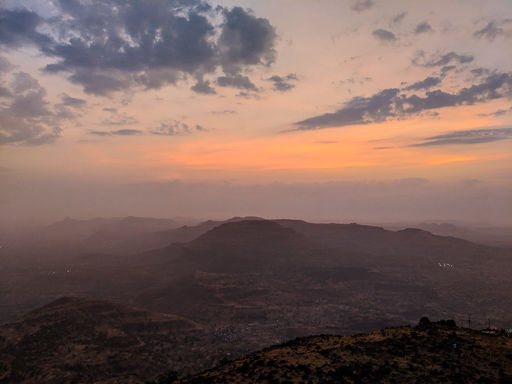 Trek difficulty level: Medium
For a first-timer, it can be challenging, and the first 20 minutes are the most difficult part but once you get in the flow you can get a hand of it. The trek though being the highest peak is medium difficult because there are welded steps for steep slopes, so it eases a bit. The trek takes about 3-4 hours with considerable breathing and water breaks.
The Final Summit is the highest point and it gets really very windy up there, so much so that I was almost losing my foothold, you better get your grip right. Descending would take roughly 2 hours.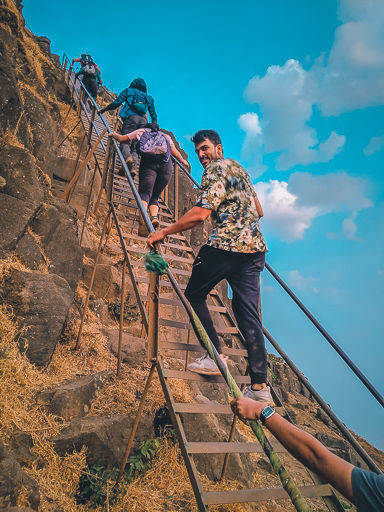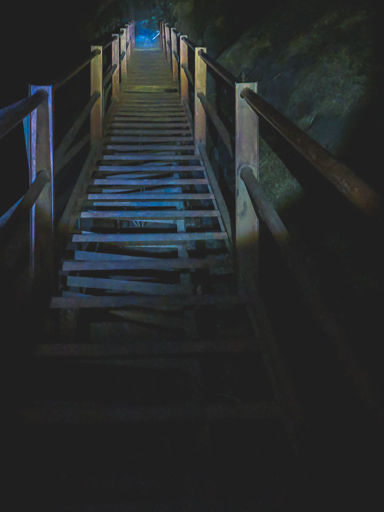 Best time to visit Kalsubai Peak
Kalsubai trek can opt-in any season, but there would be more risk involved during heavy rains compared to other seasons. During summers you can always opt for a night trek so you can avoid the hot sun and during winter especially between October to February you can easily trek the mountain during the daytime too.
Summer offers a brown desert landscape view and monsoon offers the lush green mountain views with eternal waterfalls around.
How to Reach there:
As it was a night trek, we boarded a 9:35 pm Kasara Fast Local from Thane Station the same can be boarded from CST at 8:50 pm in order to avoid the rush and get a comfortable seat at the start itself.
From there onwards, you will be transferred to the base village Bari by a taxi or van. It would take around 1 and a half hours' time to reach there. The trek generally starts at around 1:00 am and you can reach the top by 4:30 am depending on the group and your speed.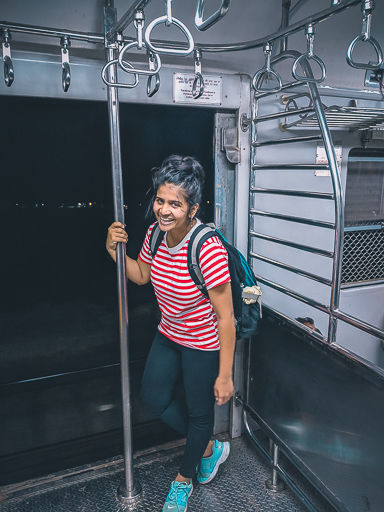 Cost:
You can opt to go by local train with a single ticket at Rs. 25/- and with the return, it would cost you Rs. 50/- or you can also get on your bike/car and reach the base village.
We opted local train, and once we reached Kasara station, we were greeted by our trek guide- Jonathan from Vagabond Experiences, as we had booked our package with them at Rs. 1400/-
The package does include breakfast and refreshments on the way, and if you carry water along there is hardly any expenses that would incur. But if you wish to have lunch and buy food on your way while trekking then you can easily spend an additional 400-500 Rs.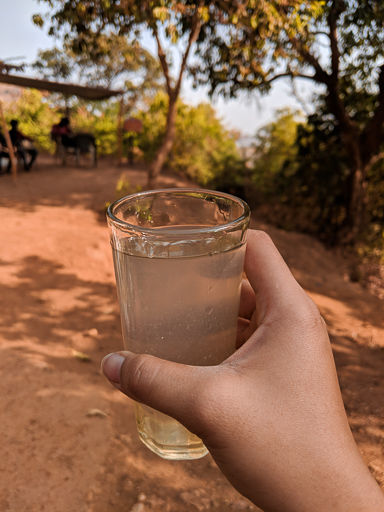 Experience:
It was my first-night trek and trust me at the start we did regret for a few minutes but later we felt amazing. The feeling of reaching the top, with the challenges, just makes you so proud of yourself.
We started the trek at around 1:00 am and took our first break at around 2:15 am where we had crossed the dead paddy fields with basic obstacles on our way. At the first break, we got a sports bar to energize ourselves and continue with the rest of the trek.
After struggling the slopes and muddy paths at night we managed to start climbing the man-made staircases which helped us ascend the steep slopes of Kalsubai. Later at around 3:30 have we completed half the trek and had a good fresh lime juice to re-energize our body.
Exactly at around 4:30 am we reached the resting base just before the final summit where we took a 1-hour nap and calmed our body down.
As soon as it was 5:45 we started the final summit which took around 15 minutes to reach the top.
With the heavy wind gauging right on your face the final summit feeling was mesmerizing. Standing there at the top of the Highest peak in Maharashtra I felt so proud and happy that I couldn't express the feeling in words.
It was an amazing experience I would never regret in my entire life, the feeling of the cold air pouring on my face was just remarkable.