Trek to Kalsubai peak is one of the favorite treks of mine in Maharashtra. Not only passionate trek lovers, hikers, youngsters but also the many pilgrims from various parts of Maharashtra come to visit this place. It's summit situated at an elevation of 1646 meters(5400 feet) is the highest peak in Maharashtra which earned the title "Everest of Maharashta". The mountain range comes under Kalsubai Harishchandragad Wildlife Sanctury. The best time to visit is when you have an inner desire to be here. Kalsubai peak trek is now much simpler, because now a day's four iron ladders are available to climb up hills. For this particular Kalsubai peak trek you need endurance only. This trek is crowed due to its simplicity and for the off course we all know this place as Everest of Maharashtra.
There is also one small temple on a top named as Kalsubai temple. According to the villagers living at the base of the mountain, a woman named Kalsu Bai was punished by villagers and forced to leave the village, and that the women climbed the mountain and stated living on it, and later died there, and then the name of her is given to this mountain peak. There are so many stories I heard about this place but favorite one is the couple who decided to get married here at summit temple. Later, this news become highlighted for 2-3 weeks on all the regional news channels because of it's one of extra ordinary wedding venue.
On 5th June 2017, Prateek from @travers treks and tour company based in Mumbai invited me to join their Kalsubai peak trek which was going to be happen on 17th and 18th of the june 2017. It was one of dream trek of mine so without hesitating much I said yes. Finally 17th June arrived, I took train for Mumbai from shivaji nagar, Pune in late afternoon. And by 7.45pm something I reached CST station. Before wandering on streets of Mumbai I done my dinner and next visited Marine drive. Like always it was crowded with all age groups. I wandered from Air India building to marine lines station and it felt so relaxed. Soon I realized that in next 30 minutes I have to board the bus arranged by @travers & if I fail to catch that then my dream trek will be just a dream. Somehow I managed to catch my bus and soon with 44 other participants and 5 team members from @travers we left the boarding point. In no time everyone started to make some noise, like happens during any other bus journey. And that's how I went to experience the whole new world.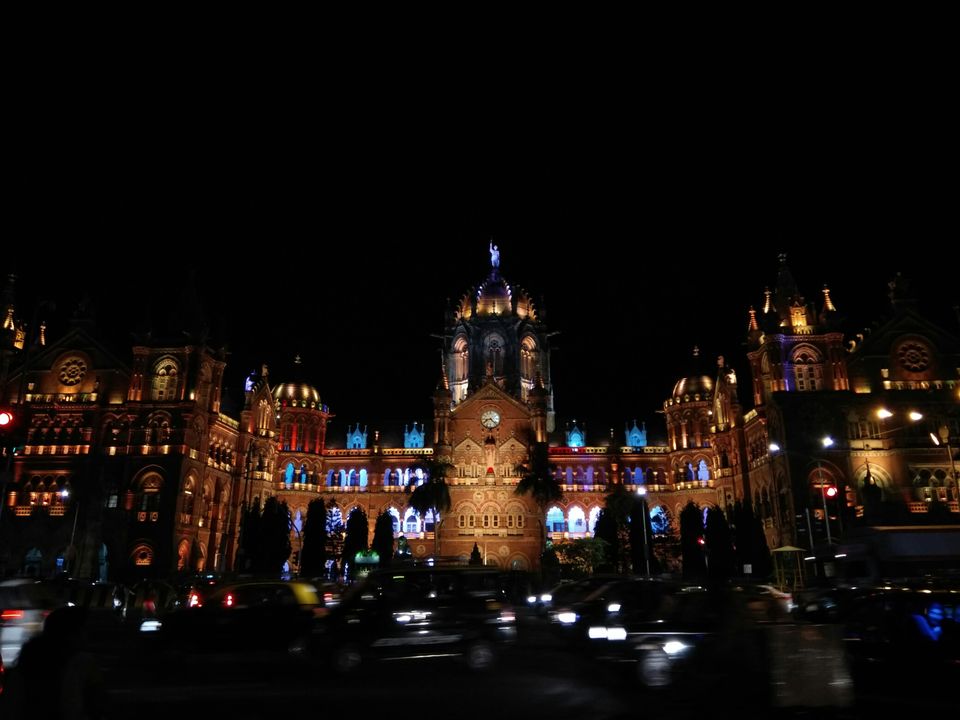 It was 4.30 in the morning & we were at the base village named Bari. As soon as I got off the bus I found myself in ranges of huge mountains. Most of them were covered with clouds & there was some smell of ground which comes after first rain. It was full dark at the moment but one can easily sense the surroundings. From team @travers, Rugwed & Sudeep given us few instructions regarding Do's and Don'ts and everyone carefully listened. Around 6.30am everyone has been freshened up and before starting our trek it was mandatory for me to have some food and tea/coffee. And followed by introduction session we started our trek in next 30 minutes.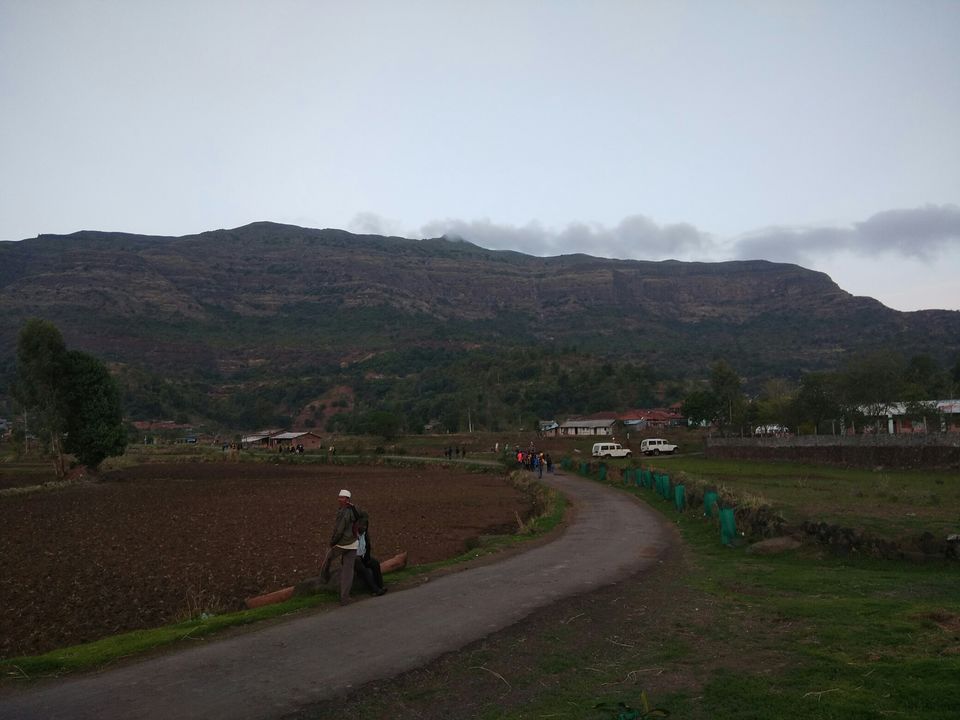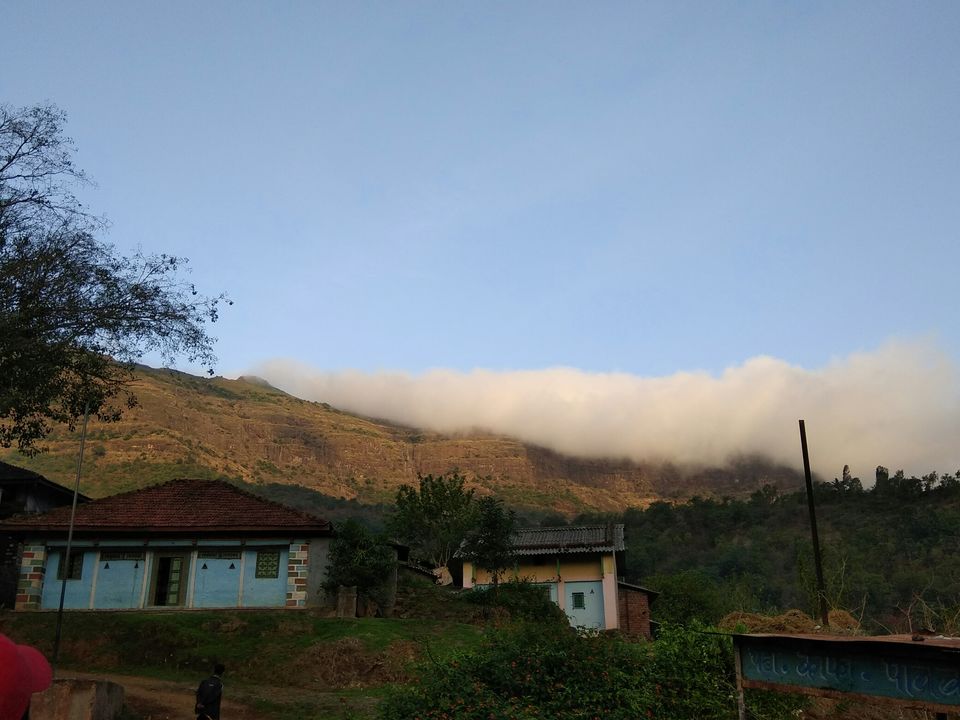 Now, sun has already been up and morning rays were falling on Kalubai peak. With all excitement we all started our trek through the village parts and it lead us to main route. To reach the summit there are well designated trekking routes. The most popular route is through the eastern mountain face taking off from the base village Bari(which we took). The Waki river, a tributary of Pravara, takes origin on its eastern slope and flows as a stream through the outer fringes of Bari. A short distance away from the stream a Hanuman temple has been built. It's quite small, colorful and beautiful temple. The trek route is behind this temple and it directly leads to summit. This route is mixture path of cement steps, rock cut steps and a huge iron chain for support at the dangerous patches. The trek along this route is a mix of easy to ascend slopes as well as treacherous rocky outcrops overlooking the valley below.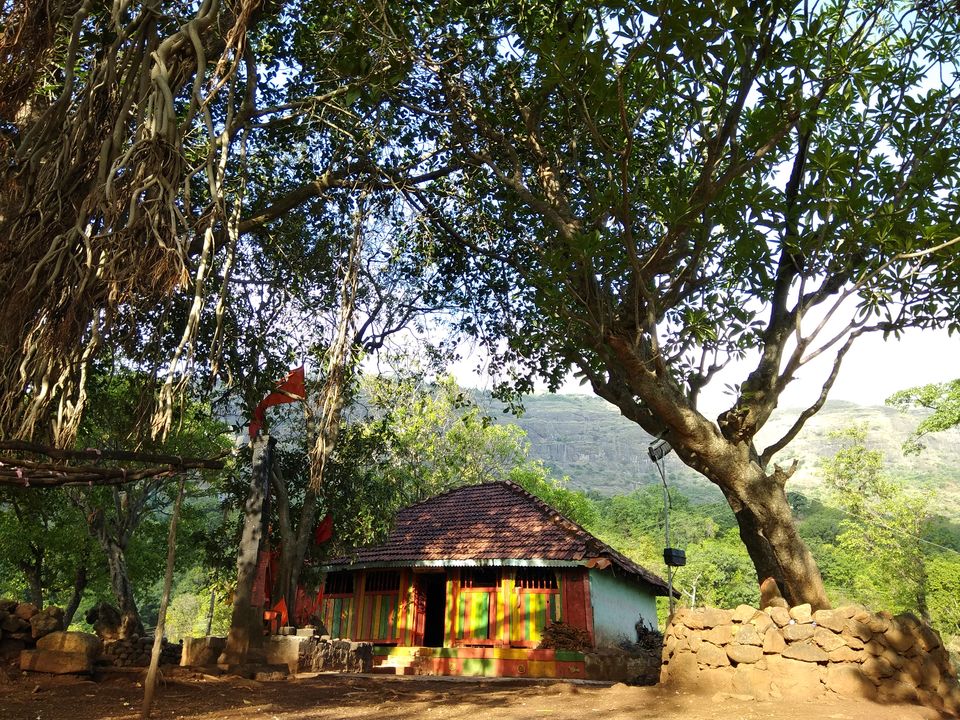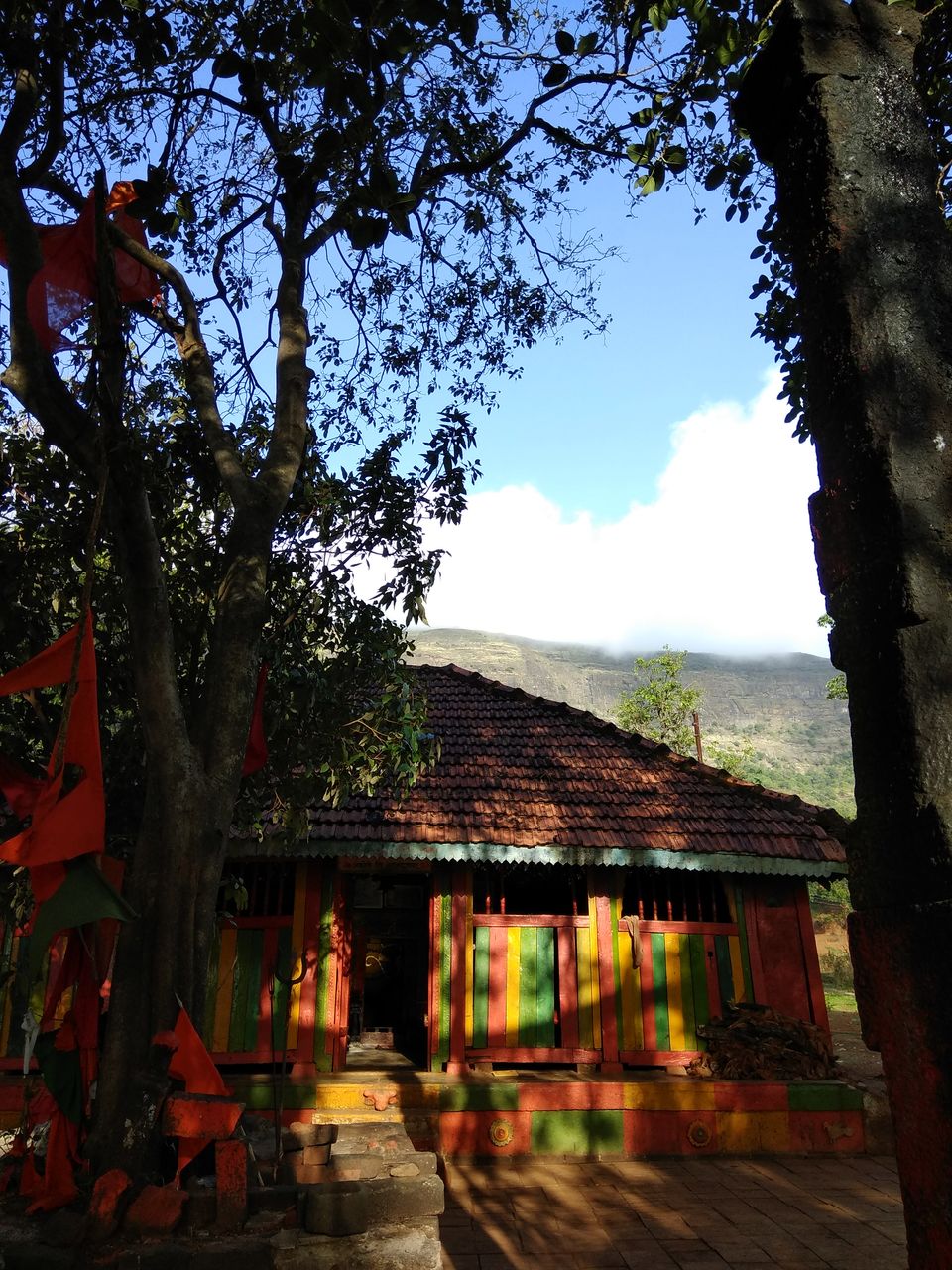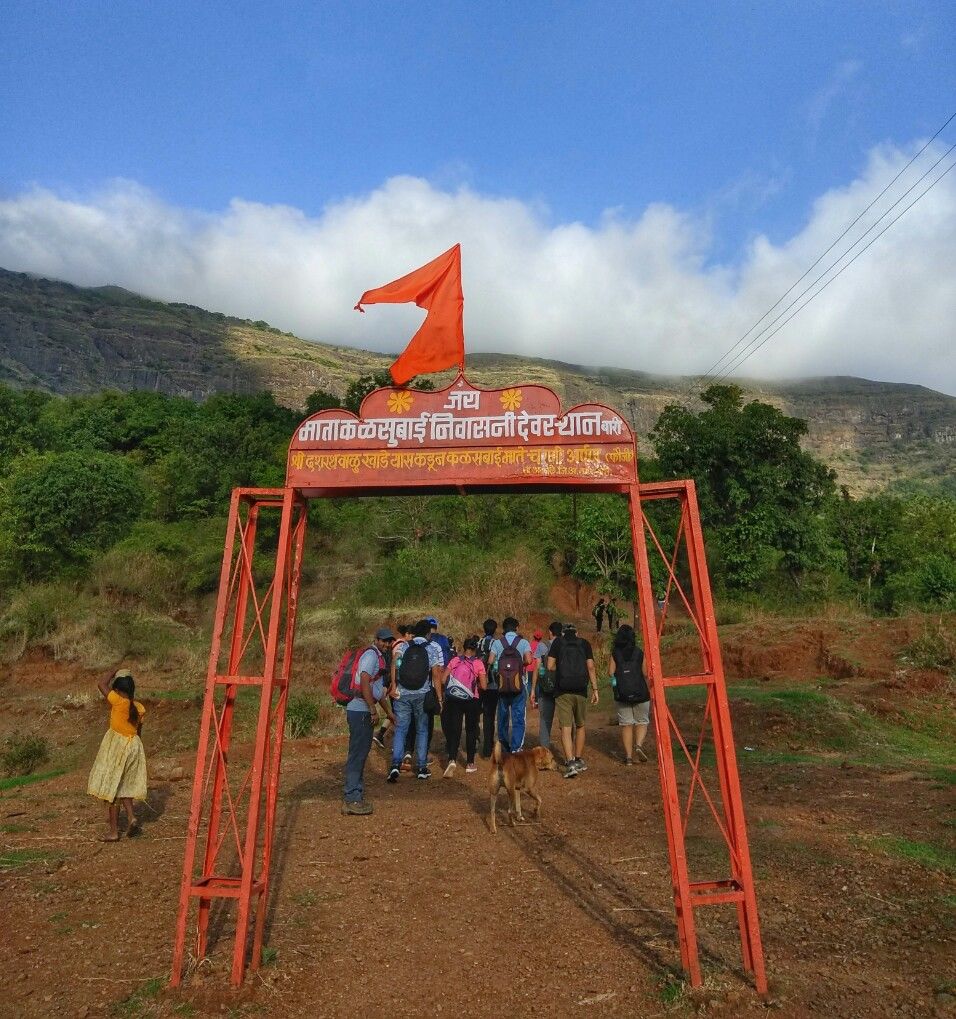 Considering the increasing foot fall in recent years, the government has built iron ladders along the vertical hill slopes. These assist trekkers to allow for a convenient and safe ascent. Kalsubai comes to be protected under the precincts of a sanctuary. It nurtures nature in the vast stretches of forests nestled along their slopes and valleys. In the post-monsoon period the region witnessnes a dramatic makeover with flowers of different colors and varieties blossoming along the landscape. This attracts lots of butterflies, bees, dragon-flies and other insects to feed upon the precious nectar. Whole Sahyadri ranges are the home for many lives as well as the belonging animals and others.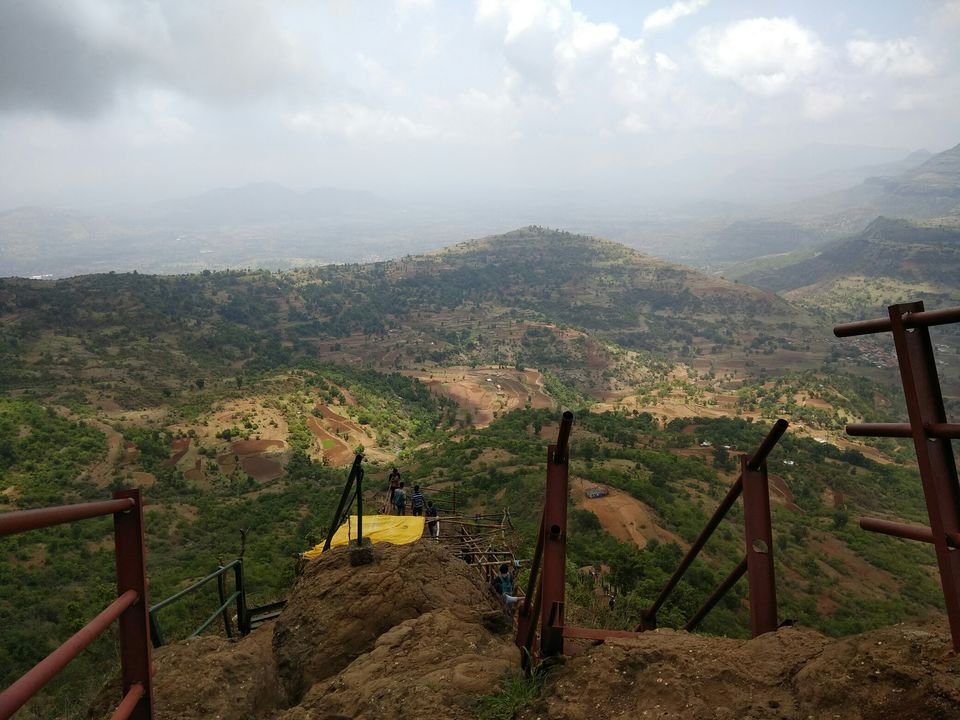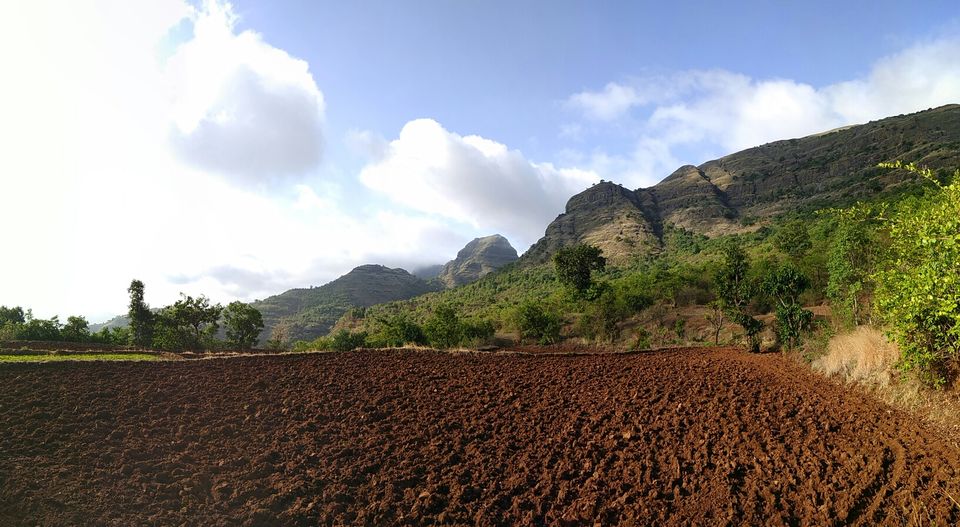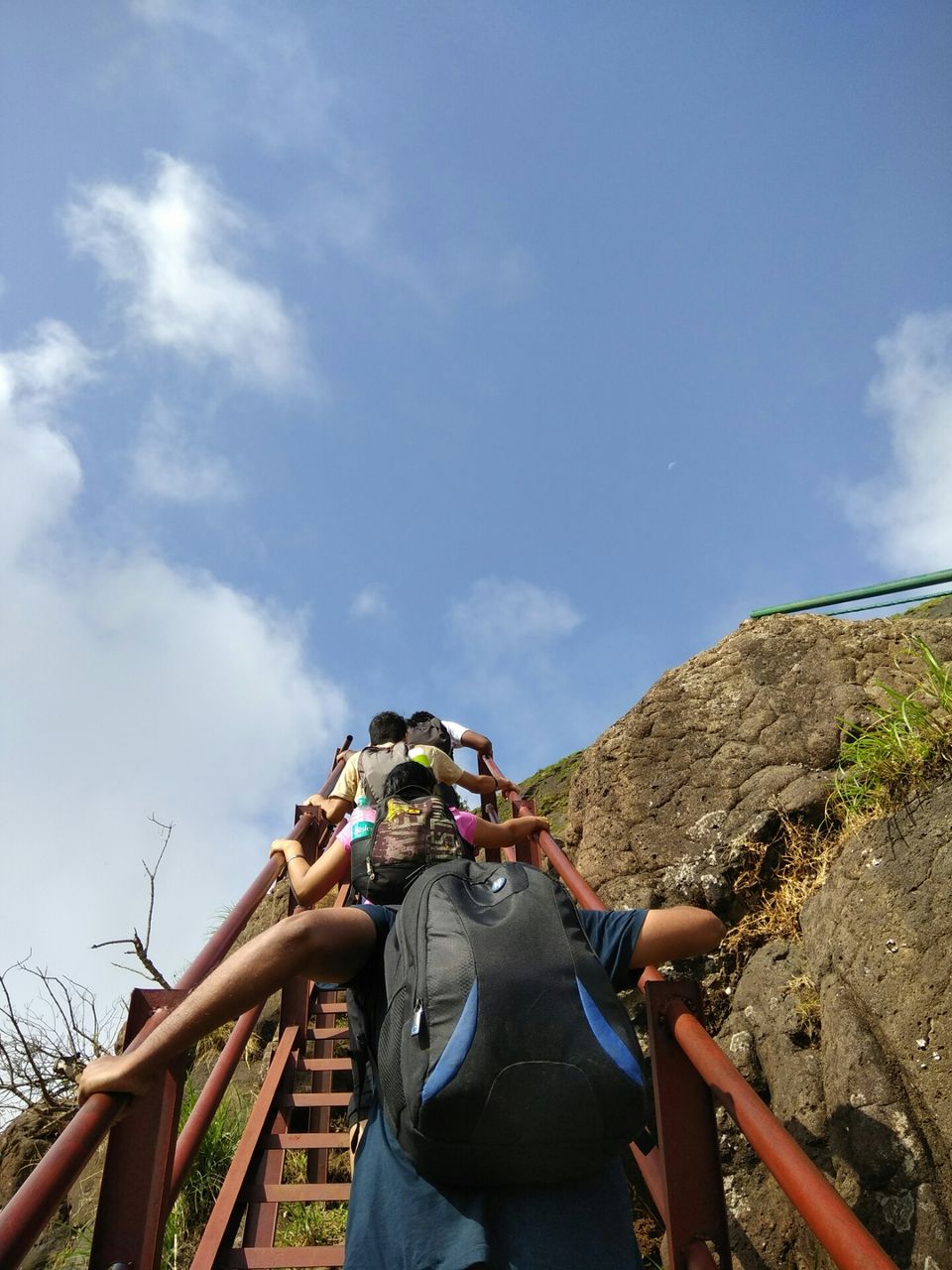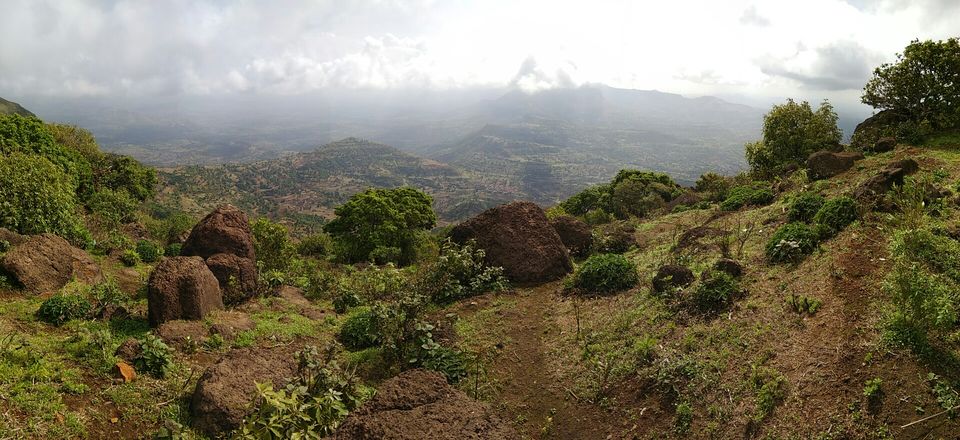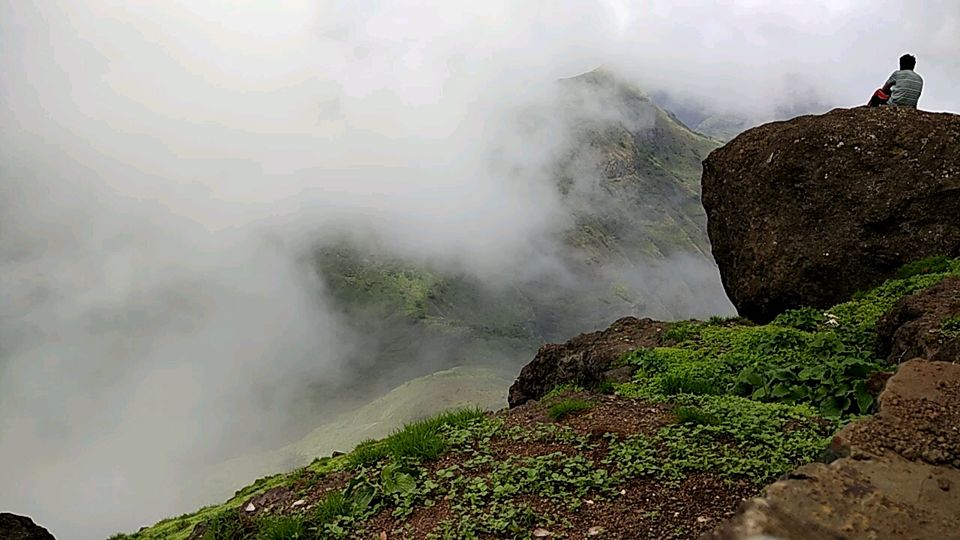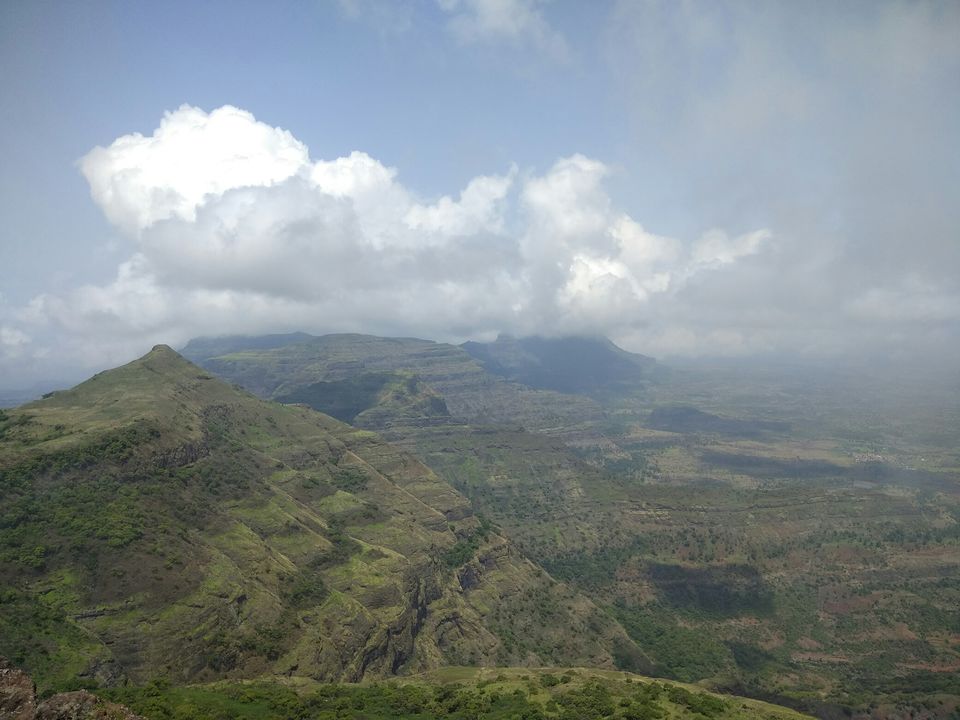 After one hour of trek everyone started to ask "aur kitna time lagega upar pahunchne ke liye" like an all. And every time @travers team used to reply with "Are aa hi aagaya bus 10-15 minute". There are many small stalls for food like lemon water, kakdi (cucumber) etc & it's very enjoyable during halt. You should carry some dry fruits or something handheld to eat because there are no shop to buy something interesting. As we climb up the no of stalls becomes less and the price for the same becomes little higher than the it's base price.
During the halts, Hiren from @travers given me lots of information regarding the trekking in Maharashtra and discussed about Landscape photography & Mobile phone photography. And soon we came across the last patch over which the big iron ladder has been placed. This ladder directly takes to peak of Kalsubai. Its mesmerizing as well as too scaring at the same time to overlooking the valley below. The feeling after reaching the top is dam awesome and no one can explain in the words. Simply it's awesome to be there and enjoying the surrounding mountain ranges from the peak.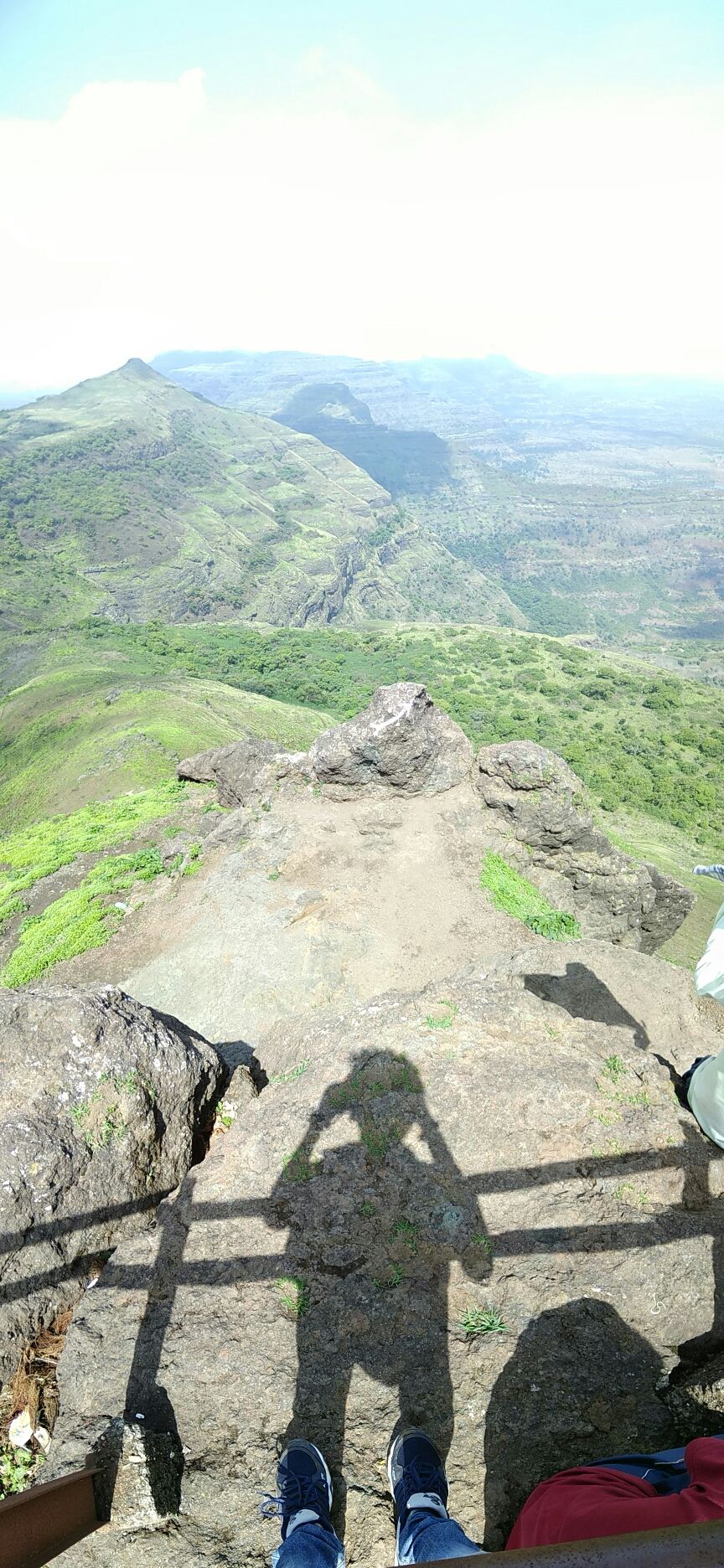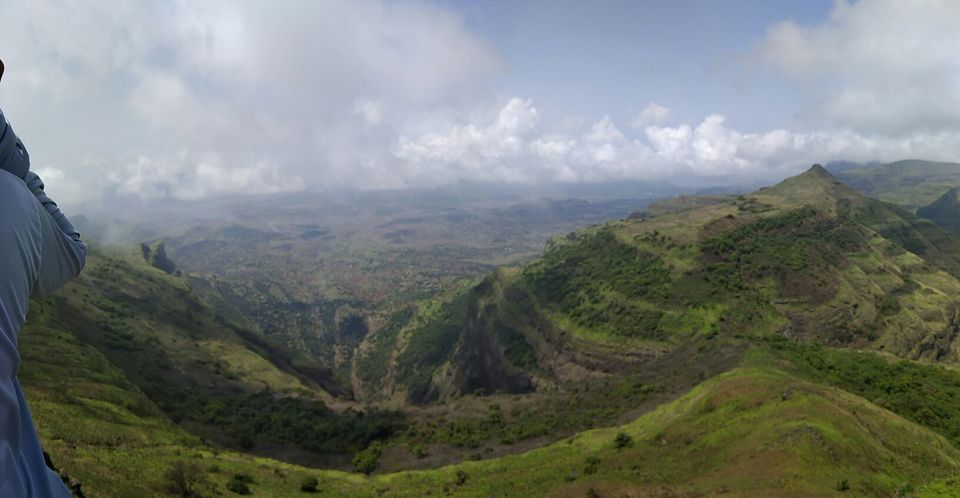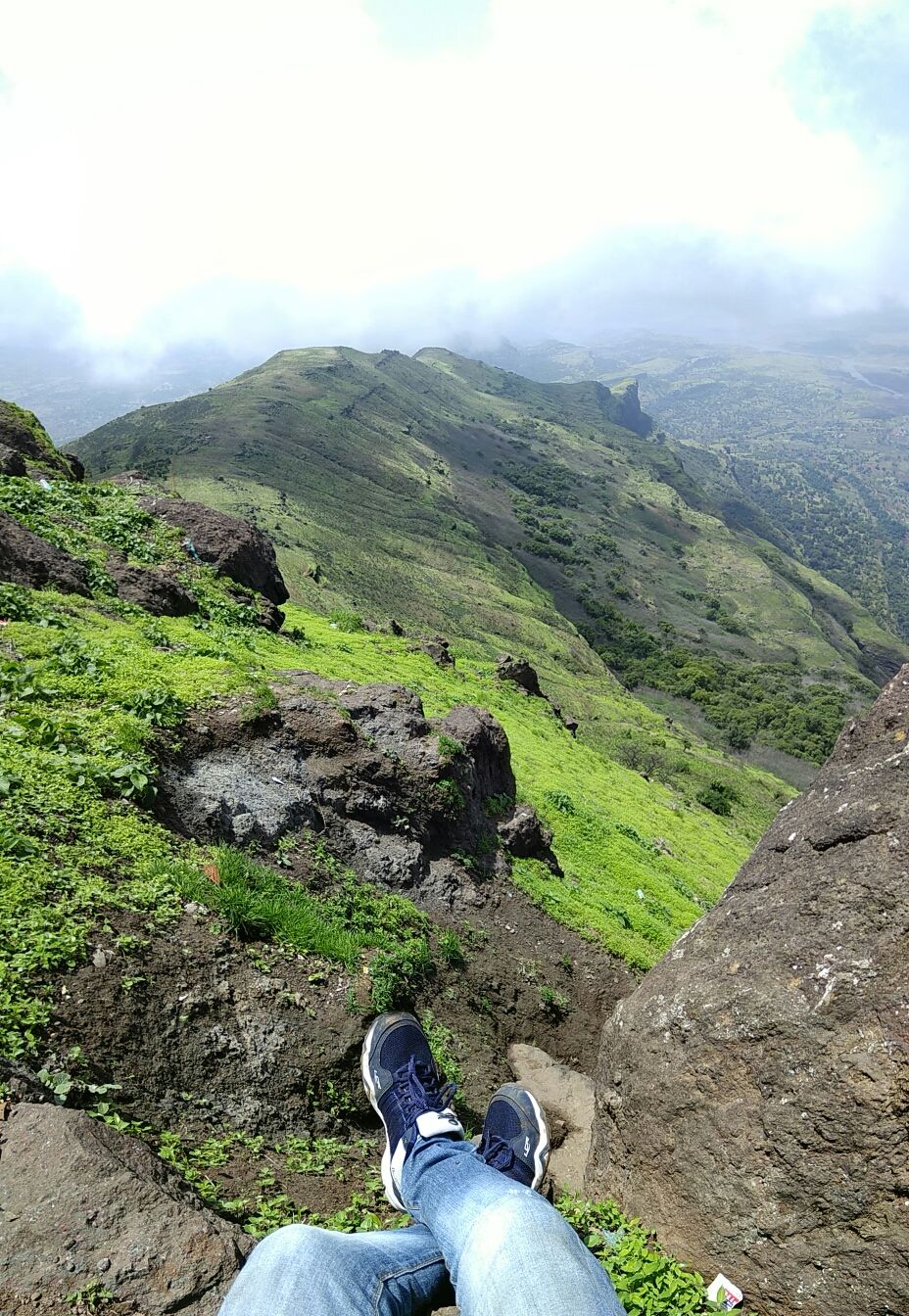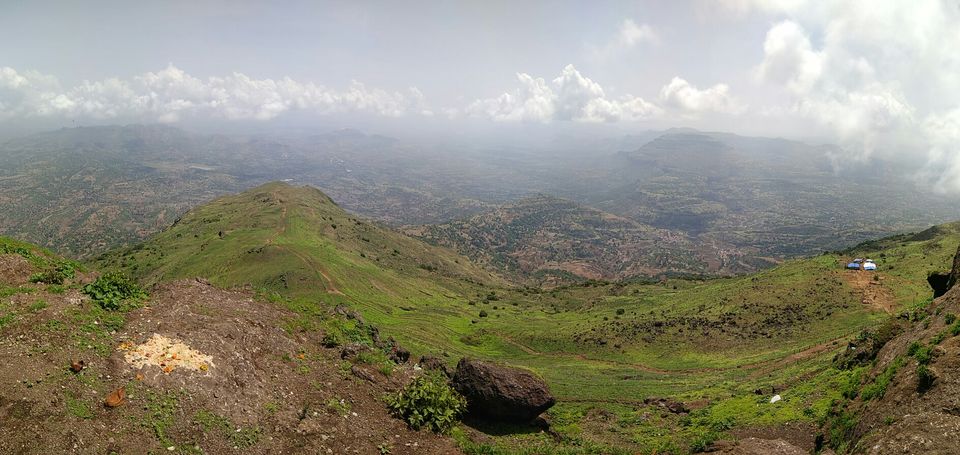 About for one hour we rested ourselves at peak, took blessings the of kalsubai and go took group photo with crazy faces. It was time to go back and seriously it was thrilling experience. That time what I realized is "descending from top is much difficult than climbing anything up". At time time of descending I came across another participant from group named @Akshata, basically from Mangalore but now shifted to Mumbai after her marriage. She too was passionate about trekking in sahyadris and all. After 2 hours we came back to base village Bari. And now it was time for some food now, everyone settled down in one villagers house. For lunch they offered us typical Maharashtrian food like poli bhaji, papad, mango pickle, steamed rice, curry and sol kadi. My stomach was already full with tasty food and then Sudeep came up with special Chitale bandhu's Shrikhanda & how one can say no to food so I accepted some few. After having the delicious food I decided to take some rest at local school ground and took small power nap of 30 minutes. With lots of memories we packed up our belongings to go back now.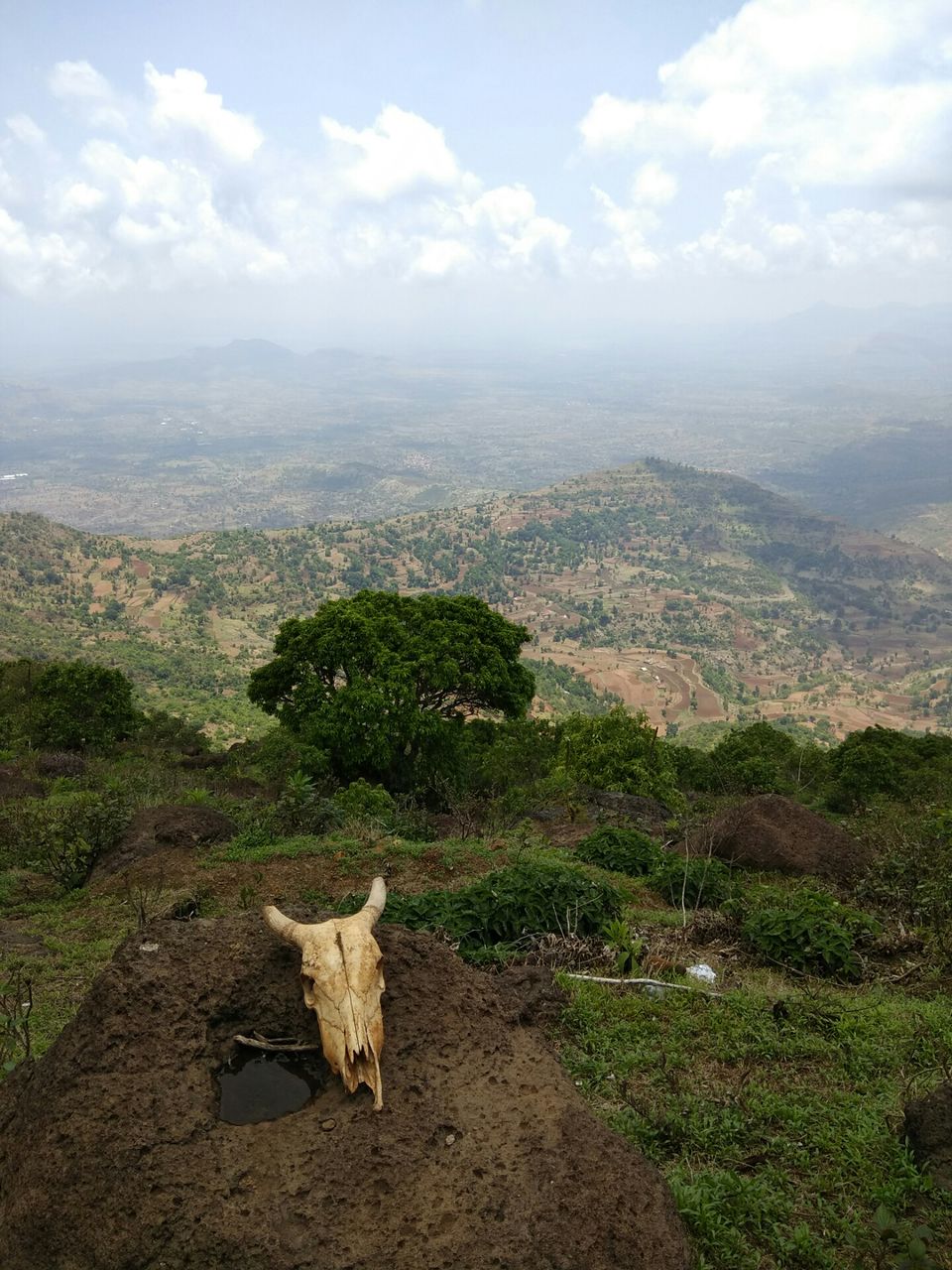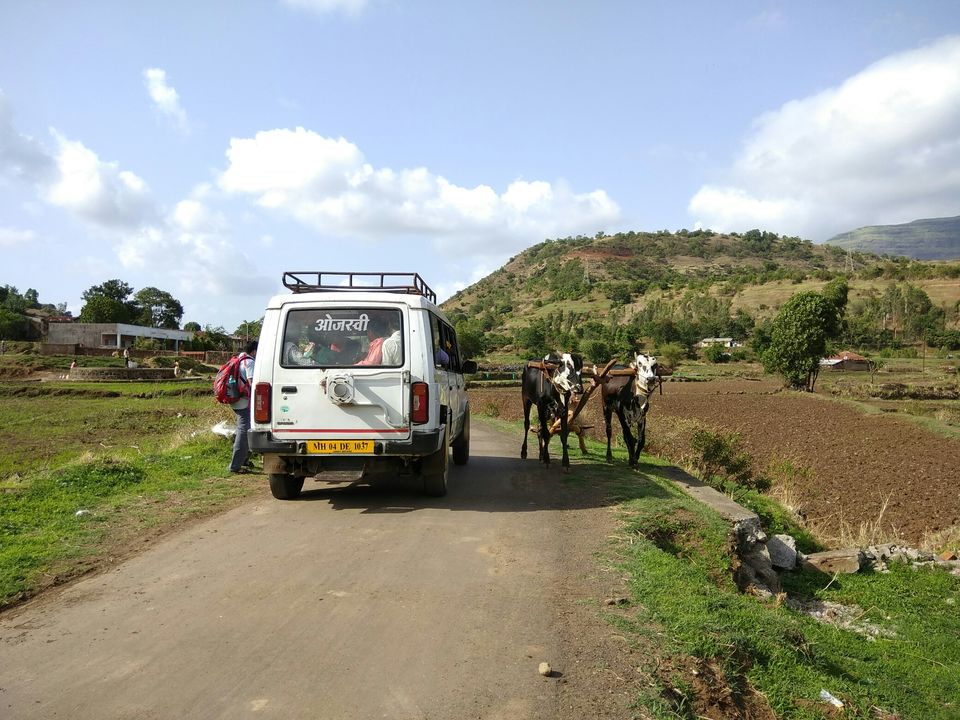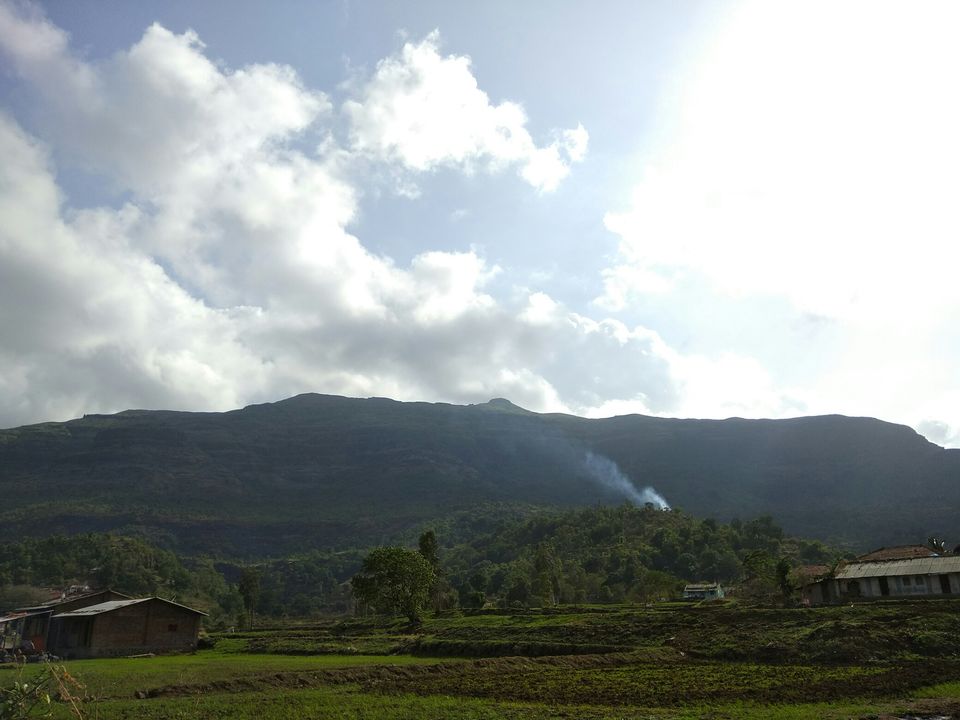 Ps. Aur selfie carefully lena, selfie nahi loge to duniya ko kaise pata chalega tum 3-4 gante tadap tadap ke trek to "Highest Peak of Maharashtra" complete kiya hai.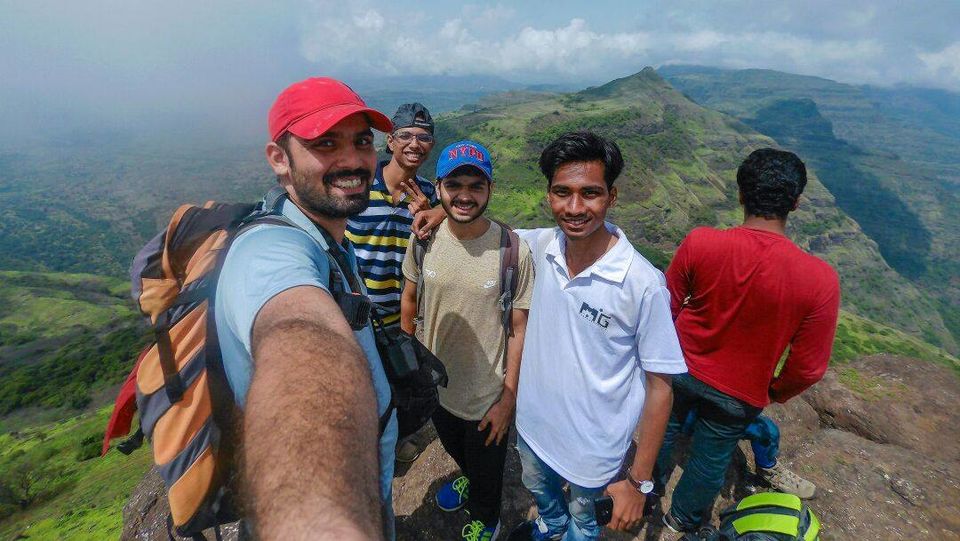 Frequent searches leading to this page:-
best trekking places in maharashtra, best places to trek in maharashtra, maharashtra best trekking places , trekking places in maharashtra, trekking places near maharashtra