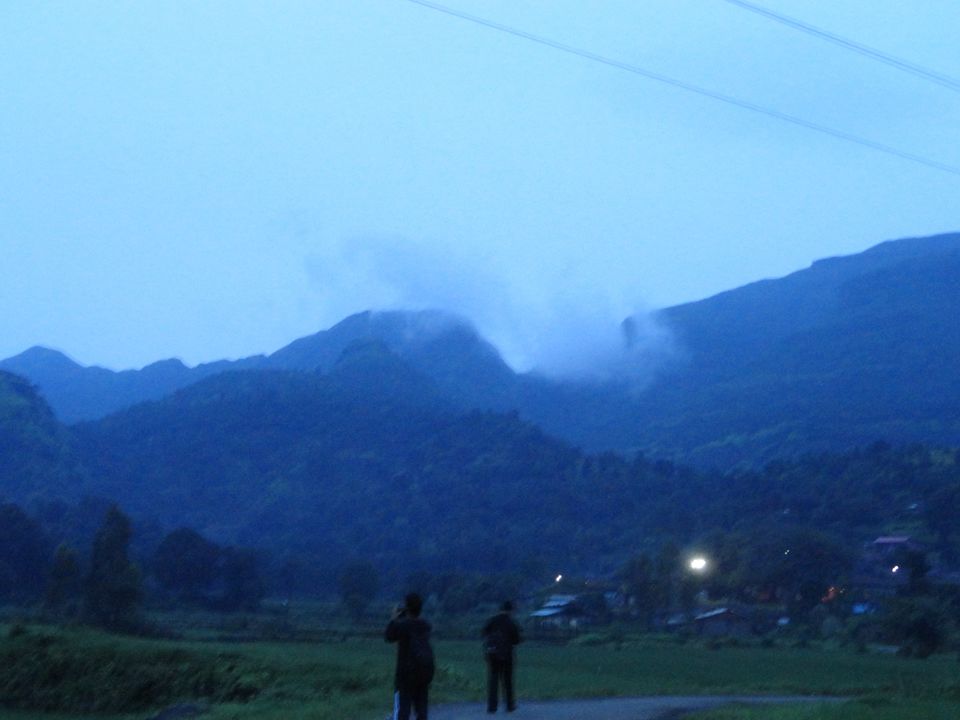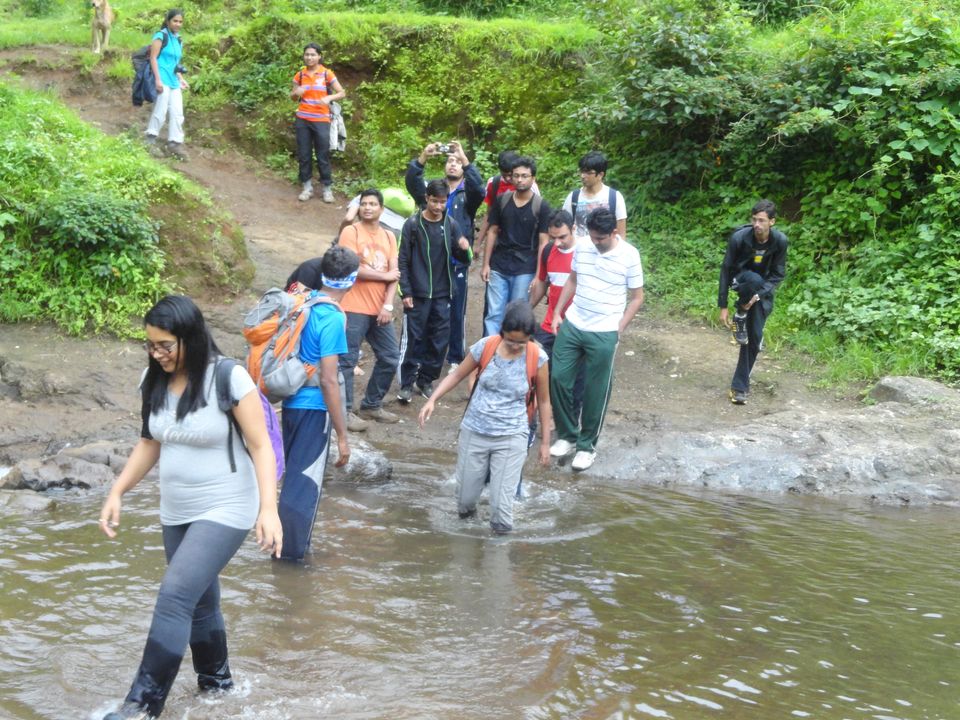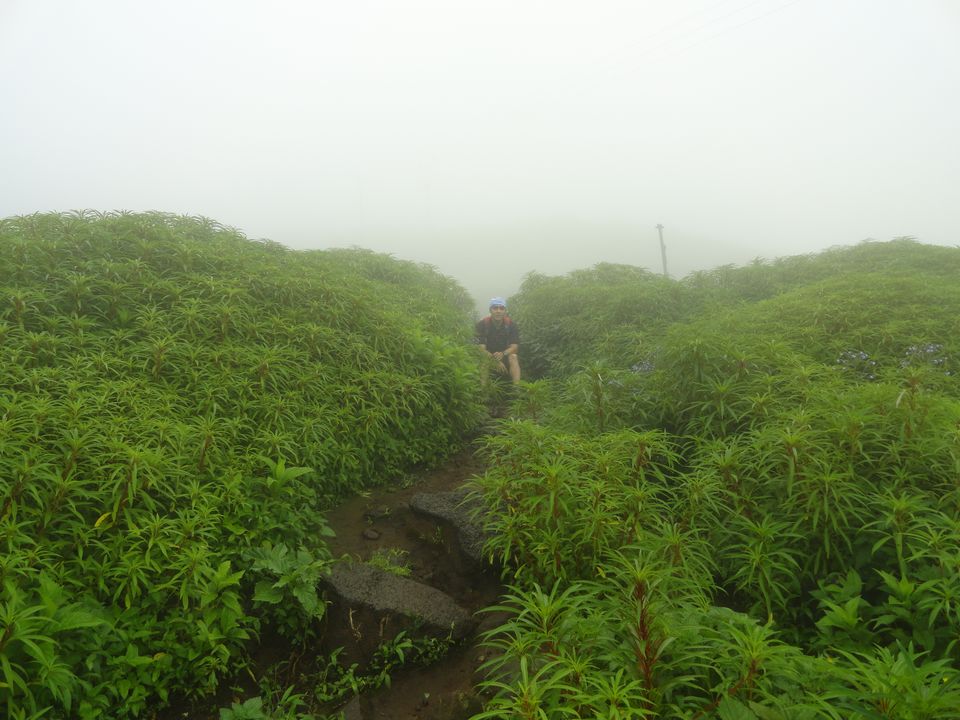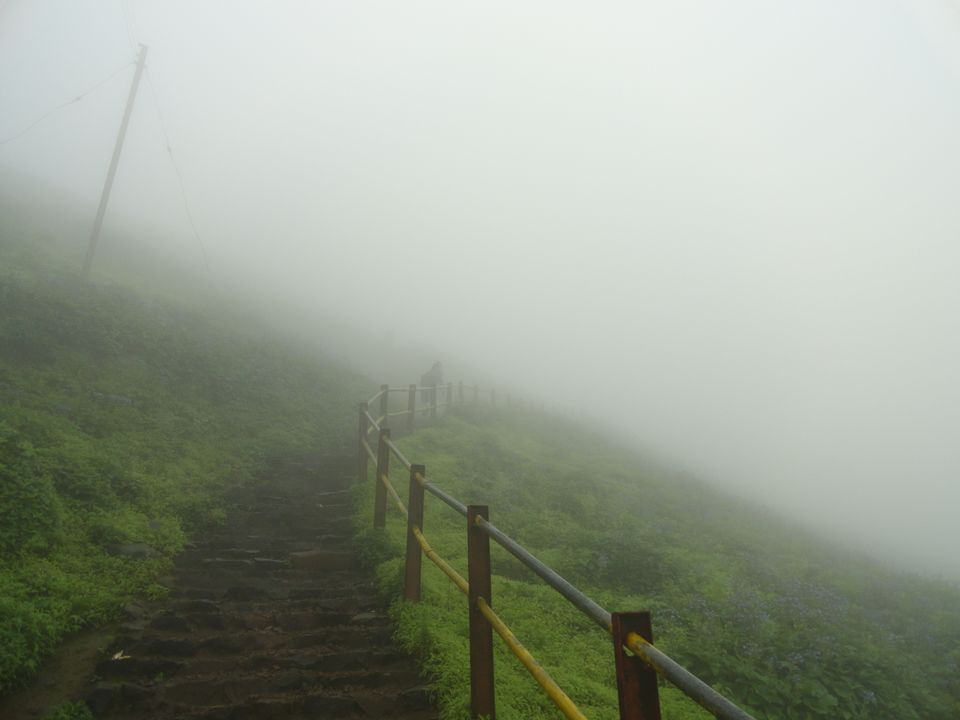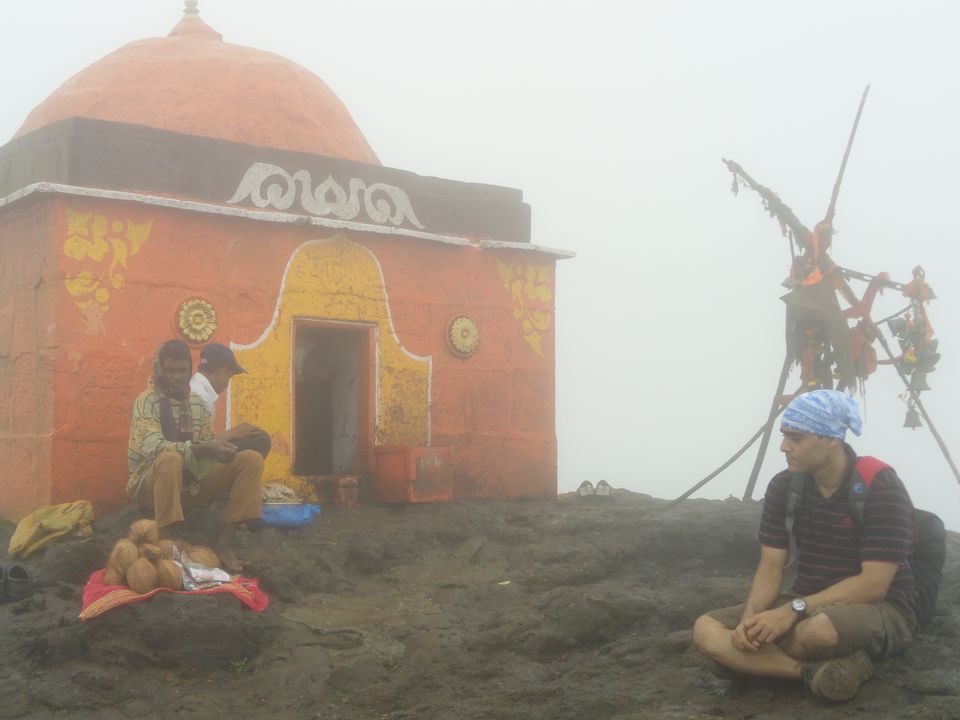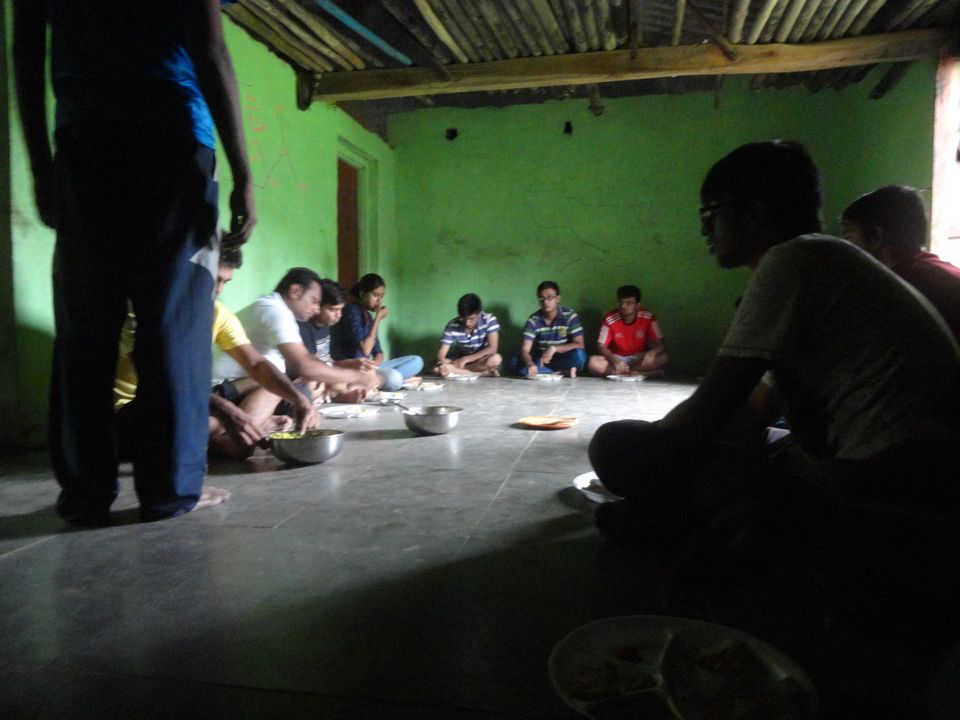 If its monsoon and you are in or around Maharashtra, then you are at the right place.
Shyadri mountain range has so many trekking destinations where you can just go and get lost in nature. Mt Kalsubai is a dream destination for every traveller & fellow trekkers. It is said to be the highest peak in Maharashtra and a definite destination. Then how can I miss it. It was in my bucket-list since a while and finally the day arrived.
The trek was scheduled to 31st August 2014 with TMI. We started our journey Saturday night 10PM from Dadar, Mumbai with fellow trek mates. A bus was arranged for the whole journey.
It was raining like cats and dogs in Mumbai that night. About 10:30 we started our journey from Dadar and reached Thane by 11:30, from where few other team mates were about to join.
The bus slowly started picking speed through the Mumbai-Nashik highway towards Kasara and we started with our normal routine 'Antakshari'. Which went on & on & on… till we took a small break for tea at a Dhaba near Kasara.
A rainy night, 1AM ,'chai' and 'garam garam pakaoda' at a road side dhaba in the hills…can't be explained…and that too with excitement for an awesome morning ahead. After finishing the refreshment session we again started our journey.
Kalsubai Peak is the highest peak (1646 meters) of the Sahyadris in Akole Taluka, of Ahmednagar district of Maharashtra. At the summit is a small temple of Kalsubai. Being the highest peak, it commands a beautiful view of surroundings. Surrounded by Harihargad, Brahmagiri, Anjaneri, Kulang, Ratangad.
Like every trek has a base village, Mt Kalsubai also has a base village called as Bari Gaon, population of hardly few hundred.
Kalsubai: -
Height: – 5400 feet
Grade: – Medium. There are steel railings, chains and ladders at places where it is difficult to climb.
Endurance: 2-3 hours of medium/steep climb and 1.5 hours of descent.
We reached Bari gaon around 4:30 Am. It was still drizzling outside so we took rest inside the bus. I couldn't see outside as it was Pitch dark. I could only listen the sounds of various water streams flowing around. What a mesmerizing and soothing moment it was..wow. While listening to this 'music of nature', when I fell asleep I really didn't know. Around 6:30 our trek lead wakes me up. It was one of the beautiful mornings I have ever seen. A small village surrounded by vast mountain ranges and lush green paddy fields.
We started our journey towards the village from the halting spot, which is about 5min walk. We had taken a small room from a villager. We packed only required things for trek and left other things there. Then we headed for breakfast, 'Poha & tea' followed by a small introduction session. And around 7:30 we started our trek. Going through the village, we crossed a small water stream and reached the base of the jungle. One can easily identify the trek trails through the jungle.
After a half-an-hour we reached a plateau and that was also our first resting point. From there the view of surrounding mountain ranges, covered with clouds, was just awesome. From here one can see the ladders that are built on the rock patches to make the trek bit easy.
Again we start ascending towards our summit using the ladders and few rock patches. From here the trek is bit hard. After a 30min climb we again halted at a point. At this moment we are completely inside cloud and the visibility was hardly few meters. There was small shop by a villager serving 'Kanda bhaji and chai' and how can someone miss that.
The best part you will find is throughout the trek is that there will be places, small children and fellow villagers serving lemon juice some eatables like these. I was stunned seeing their endurance level.
And the second best part was some stray dogs were following us throughout the journey. They stop if you stop; they slow down if you do so as if they were guiding us to the top. You can't get lost in a trek to Kalsubai, the dogs will help you finding the way. They prefer rock patches where ever there is ladders.
After trekking through few rock patches and ladders we reached the final ladder to the pinnacle. A few ladders on the way was just 80 degree vertical, it's really gonna test your height of fear and kill it forever.
So the note here is "If you wanna kill your Acrophobia, go trekking Kalsubai". Why Kalsubai, just start trekking.
Finally we reached the peak and we were up above the cloud now. There is a small temple of Kalsubai on the top. Pinnacle top is mostly covered with rock patches where you can sit down and enjoy the nature and clouds down below. And we did the same things. Just sat down quite, closed our eyes and got lost.
After 30 to 45 Mins rest we started preparing for descend, took some group pics. By then, had some ready to eat food, we are carrying with us. I was also carrying 2 bottles of Gatorade, to protect myself from getting dehydrated. It is highly suggested to carry these things along with some carbohydrate rich foods. If you get dehydrated in the trek then it's not only bad but risky too because descend is even a bigger challenge. The descend part took me around 1 hour and I along with few friends were at the base. At the base village there is small waterfall where you can enjoy taking bath and natural body massage to get some relief from the pain. It was really helpful.
Then we came back to the village, changed our dress and took lunch there arranged by the owner of the house. (It was pre ordered).There is small school in the middle of the village and a 'varanda', a perfect place to take rest.
Around 5PM we started our journey back towards Mumbai with some awesome memories. It took us 4:30 hours to reach Mumbai with one halt for snacks. Around 9PM we reach Mumbai.
What a day it was !!!!
Information for fellow travellers:-
How to reach there:-
To reach the summit there are various trekking routes and animal tracks. The main route starts from the village of Bari which is about 6 K.M from Bhandardara.
To reach Bari, one has to travel to Igatpuri on the Mumbai Nasik route.
The best travel plan from Mumbai would be hire a cab if you are in group. That would be frenzy free.
If you are on budget the second option could be take early morning, may be first local to Karjat and bus from there to Bari village.
Second option could be to take any long distance train till Igatpuri and take bus from there. Bari village is approx. 40Km from Igatpuri.
What to carry & food options:-
Bari is a small village. There are hardly two or three 'tupris' that provide drinking water and chips/biscuit.
Better carry some ready to eat high carbohydrate food with you in your backpack.
Locals can also arrange for some lunch. But you have to inform them early. The local villagers are very helpful.
Most important:
Do carry enough liquid, not only liquid but energy drink kind or glucose mixed. This is most important to keep you moving. Because if you get cramps somewhere in the middle you are lost.
If travelling in monsoon do pack your bag properly.
And do carry a good pair of trekking shoes.
Apart from that, just go there and get lost in nature.
Frequent searches leading to this page:-
kalsubai trek guide, kalsubai trek distance, bari village, kalsubai trek height