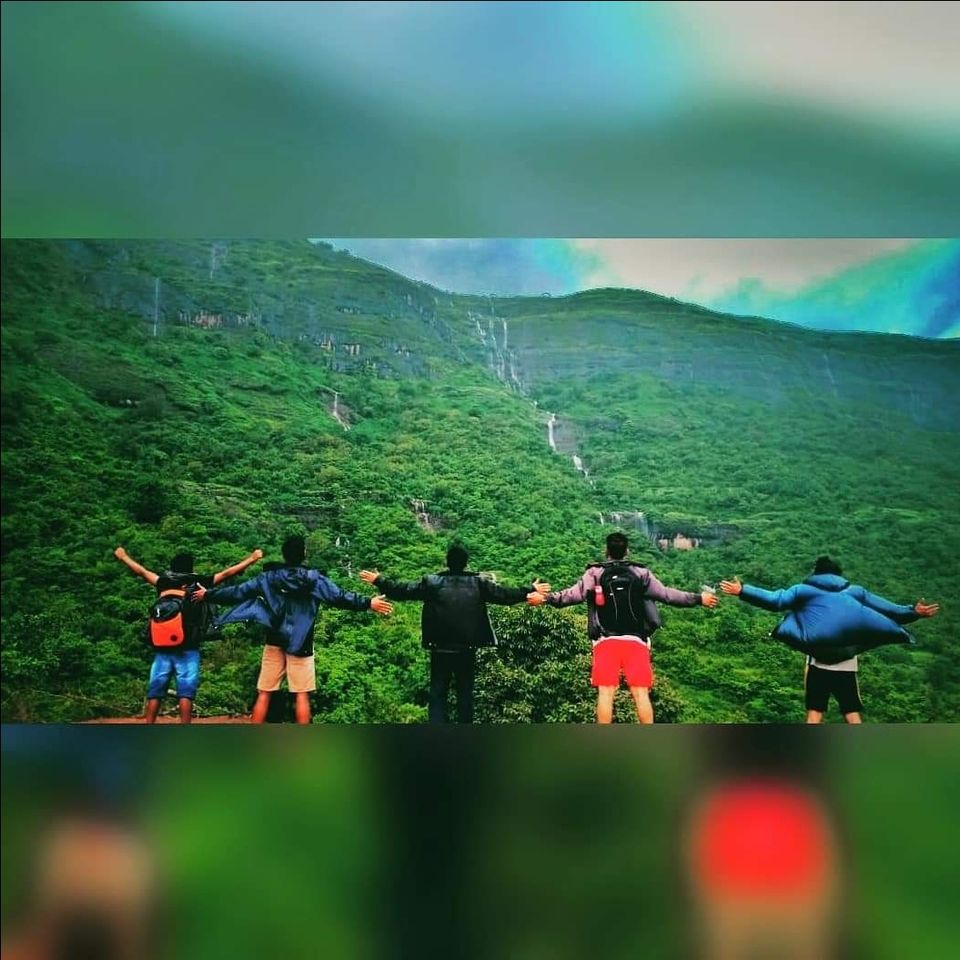 DO YOU LIKE TRAVEL VIDEOS THEN SUBSCRIBE MY YOUTUBE CHANNEL :- THE DREAMER PAVAN
Mt. Kalsubai Trek
(Highest Peak Of Maharashtra)
Kalsubai (5400 ft.)is highest peak of Maharashtra which lies on sahyadri ranges. It is 4 to 5 hrs trek. There is small temple on top. The base village of Kalsubai is Bari. On the way of this trek three ladders are there to climb. This trek cam be done all over year because of its weather. Being a highest peak of Maharashtra the weather is always cold & foggy on top. Together we shall explore 'The Everest of Maharashtra'-our very own Kalsubai!!!
Type: Peak
Height : 5400 Ft
Grade: Medium
Region: Ahmednagar.
HOW TO REACH:
How to reach Kalsubai Peak
Reach Kasara Railway Station
Take local Taxi till base village Bari
By Road Mumbai - Kasara - Igatpuri - Ghoti - Bari Village
Kalsubai Trek from Pune By Road Pune - Sangamner - Rajur - Bhandardara - Bari
Kalsubai Trek route is well marked
Local guides often accompany climbers to the summit
Local Villagers offer homestay and food option
Many restaurants are available till Bari Village
Distance between Nashik and Kalsubai Shikhar. It takes 4 hours, 49 minutes to travel from Nashik to Kalsubai Shikhar. Approximate driving distance betweenNashik and Kalsubai Shikhar is 241 kms or 149.8 miles or 130.1 nautical miles . Travel time refers to the time taken if the distanceis covered by a car.
If you are in Mumbai, you can take a local Train up to Kasara or long distance Train up to Igatpuri. Buses from both Kasara and Igatpuri are available for Baari Village. All Buses plying to Pune, Bhandardhara, Akole etc. go via Baari. Its 45 minutes Bus journey from Igatpuri and an hour plus from Kasara.
Is Kalsubai trek difficult?
Kalsubai Mountain lies in the Sahyadri mountain range falling under kalsubai harishchandragad wildlife sanctuary. ... Since Bhandardara Dam and Kalsubai Peak is extremely famous, enough effort has been made to make this trek easy. There are steel railings, chains and ladders at places where it is difficult to climb.
How long does it take to climb Kalsubai?
It takes 3 hours to reach Kalsubai Shikhar summit from Bari Village.