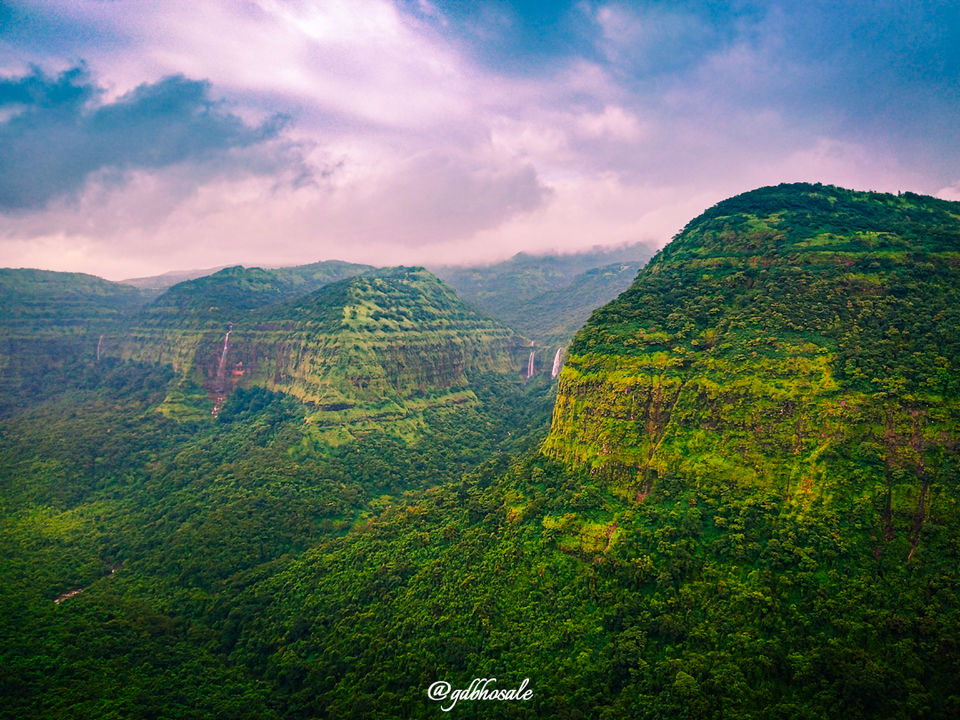 We started from Ambegaon Pune for Varandha Ghat via Bhor. Plan was to visit Varandha Ghat and return but we moved further and made it to Tamhini Ghat the same day.
The First location we get to is Necklace Point in Bhor where Yelwanti (Nira) River makes shape of a necklace at this point.
Road from Bhor was pretty okay for 10-15Km. After that road become worse and worse. But the landscapes were so awesome.
Next location we reach is Nira-Deoghar Dam along the way.
Road after Nira-Deoghar Dam is a backwater road where lot of water channels (ओढा) joins the Nira River. Road is actually made up of rocks so driving speed will not be more than 30Kmph. This road will take around two hours to reach Varandha Ghat from this Dam.
Once you finish this bad patch of road, a good road starts near Varandha Ghat and you step into one of the most beautiful place in Sahyadri.
After Varandha Ghat Point we go downside into Mahad (Konkan) and join Mumbai-Goa Highway which is under construction. Road is good but has lot of diversions and need to take care of road joints.
After around 60Km on this road you reach Mangaon. This road is very good and takes only an hour. From Mangaon you take right turn to go to Tamhini Valley.
Newly created Tar Roads in Tamhini Valley are so good that you will very much enjoy riding here. Foggy sights of the valley gives it a unique Identity amongst Travel places near Pune.
Once we cross Mulshi Backwater and head to Pune, a year long road-work takes a 2 hour toll to reach Home.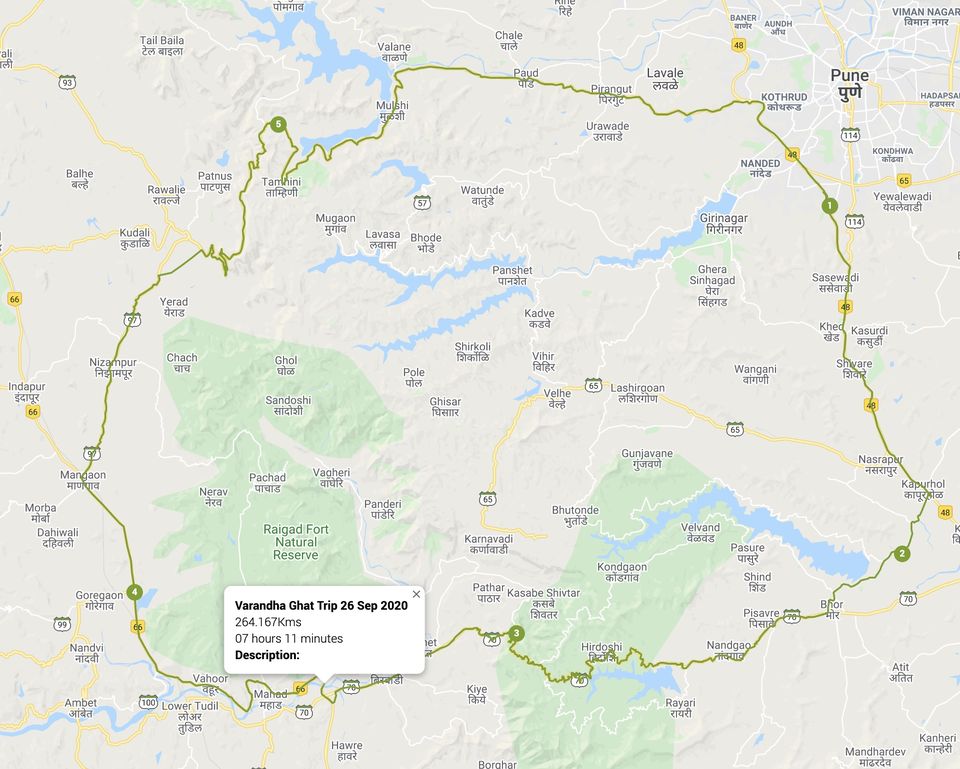 Total road-trip takes around 280Km in distance and 11 hours of time. Most time consuming part of the trip was road from Bhor to Varandha Ghat but that's the most interesting part of the trip you can't miss.