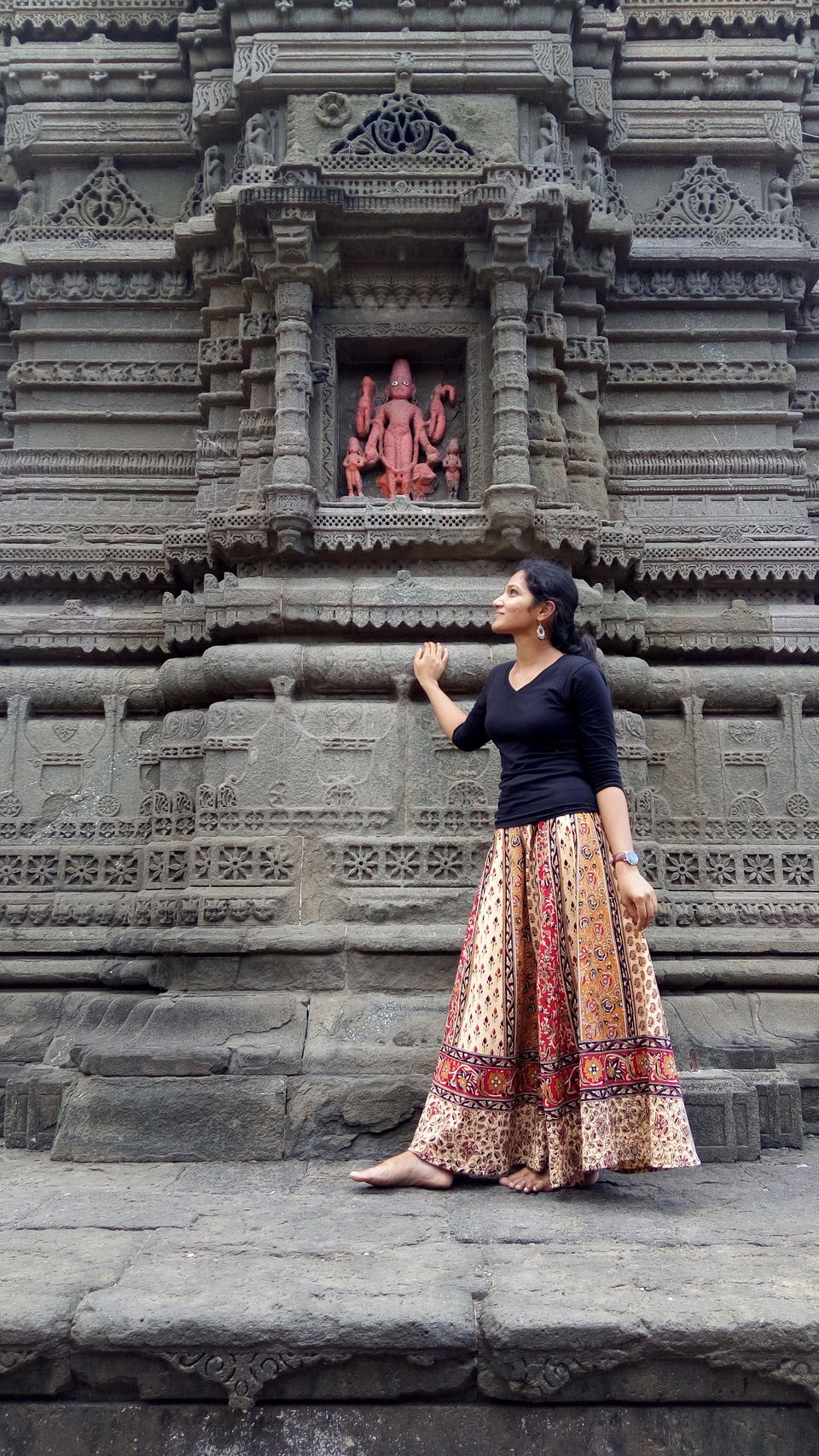 About Nashik
If you are old soul and gypsy at at heart,and like to explore old temples,believe in God Shiva then Nashik is the best place for your upcoming weekend.Nashik is also famous for maha kumbh mela.
When my friend ask me to accompany me for her business visit then as usual I said yes to her.We left to nashik from thane from Tapovan express early in the morning. It takes 3 hours to reach Nashik from thane.But before we left for nashik I just google what places we can see in nashik so google suggest me places like panchvati , kapaleshwar mandir ,sita gunfa,etc. First of all i'm not that much connected with Ramayana's story so I went into the history and read more about this place.
History of Panchavati
So every Hindu might be aware of the story of Sita-Haran (kidnapping) It says that when Shri Ram ,sita and laxman were in Vanwas they were leaving in Dandakarany (jungles name) and during that period Sita get kidnap by demon king Ravana.
Even the name Nashik is related to one of the Ramayana's story where Laxman cut off the nose of Shurpnaka(Demon ravan's sister) and thus this place was named as 'Nasik'(in sanskrit).
River godavari flows through nashik city and its northern area known as Panchvati. So this place panchvati gets historic reference in 'Ramayana's' story where ram and sita used to stay. 'Panch' means Five and 'Vati' means banyan tree so this place panchvati still has Five banyan trees thats why the place is called Panchvati.
How I explore City Nashik
Me and my friend complete our business things within 2-3 hours we left for panchavati by local auto.
SundarNarayan Mandir
Sundar Narayan temple dedicated to bhagwan Vishnu .Where the story behind the temple says that once Lord vishnu get cursed by Vrinda Devi and he lost his beauty and to regained his complexion other god suggest him to take bath in Godavari river .Since he become beautiful again and the Lord named as Sundar Narayan,Sundar means Beautiful in Marathi.
This temple is situated at the corner of ahilyabai holkar bridge.This temple has attractive architecture which constructed in 1756.The temple is carved in stone and it has Mughal architecture impression.
Godavari Ghat
After taking darshan of sundar narayan we came to godavari ghat.Godavari is also known as "Dakshin Kashi" of India ,one of the holy river of India.You can see so many devotees come to take bath in this river along with that you can see people performing last rituals and prayers near to the ghat.Even people come here to perform bone immersion after the death of person. Obviously the water of river is dirty because all of the above reasons.The picture of godavari ghat were little scary where I saw womens were doing mundan(head shaving) ritual near godavari ghat.
Along with this you get to so many local people selling Ayurvedic medicines near this river. Nashik is surrounded by so many jungle which contains very useful medicines.This people were calling me to buy them but I didn't try that thing.
Godavari ghat is surrounded by so many beautiful temples like Kapaleshwar shiv mandir,Naro shankar Mandir,nil kantheshwar mandir,Ek mukhi datta,etc.
Naro Shankar Temple
This temple is situated at bank of godavari river and I was stunned by its beautiful architecture.Temple is carved in stone in MAYA architectural style.This temple is built in 18 sanctuary .While front side of the mandir is broken. Outer part of the temple is carved in beautiful design.This temple architecture contains designs of animal like peacock,elephant,tigers,etc.which denotes that Hindu architecture is not limited to human life but it also the entire universe.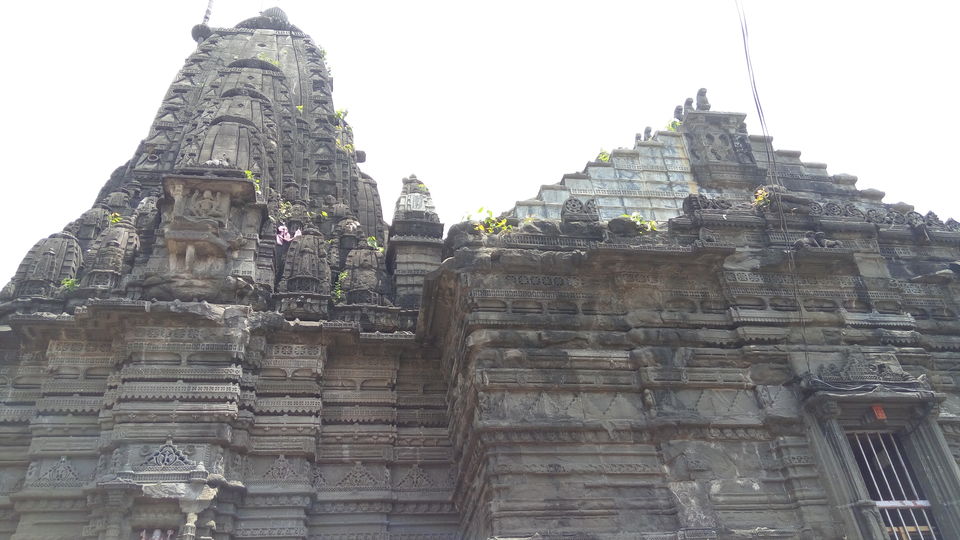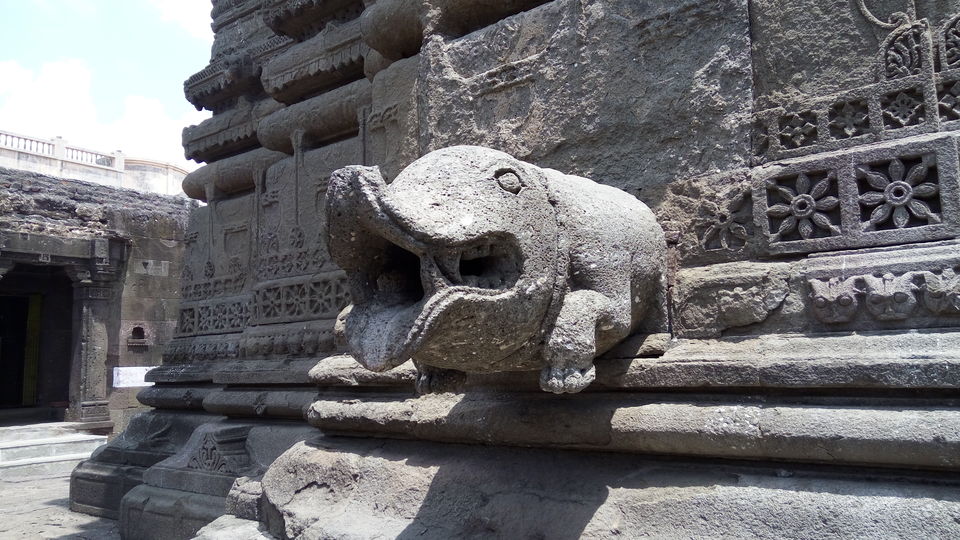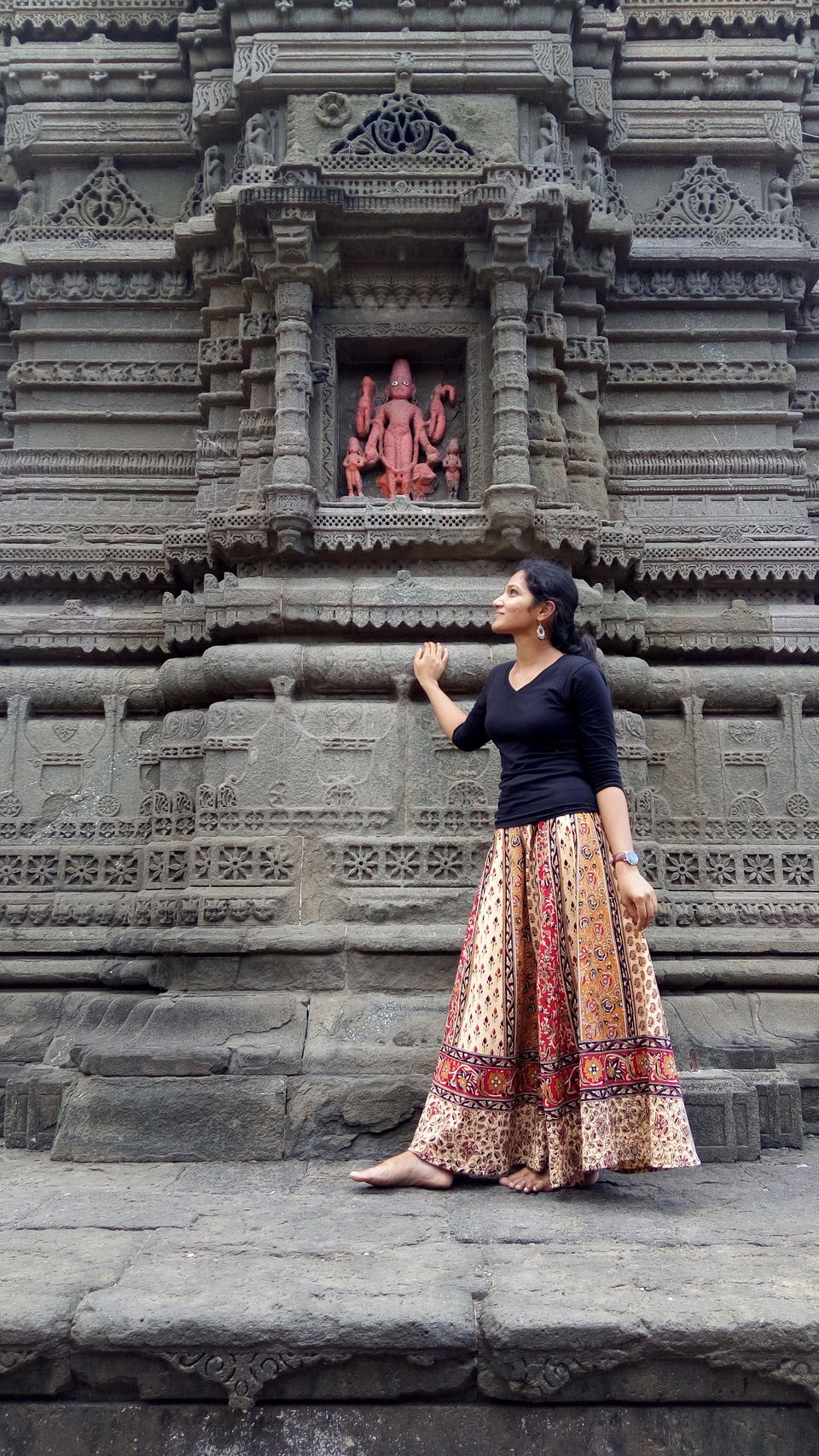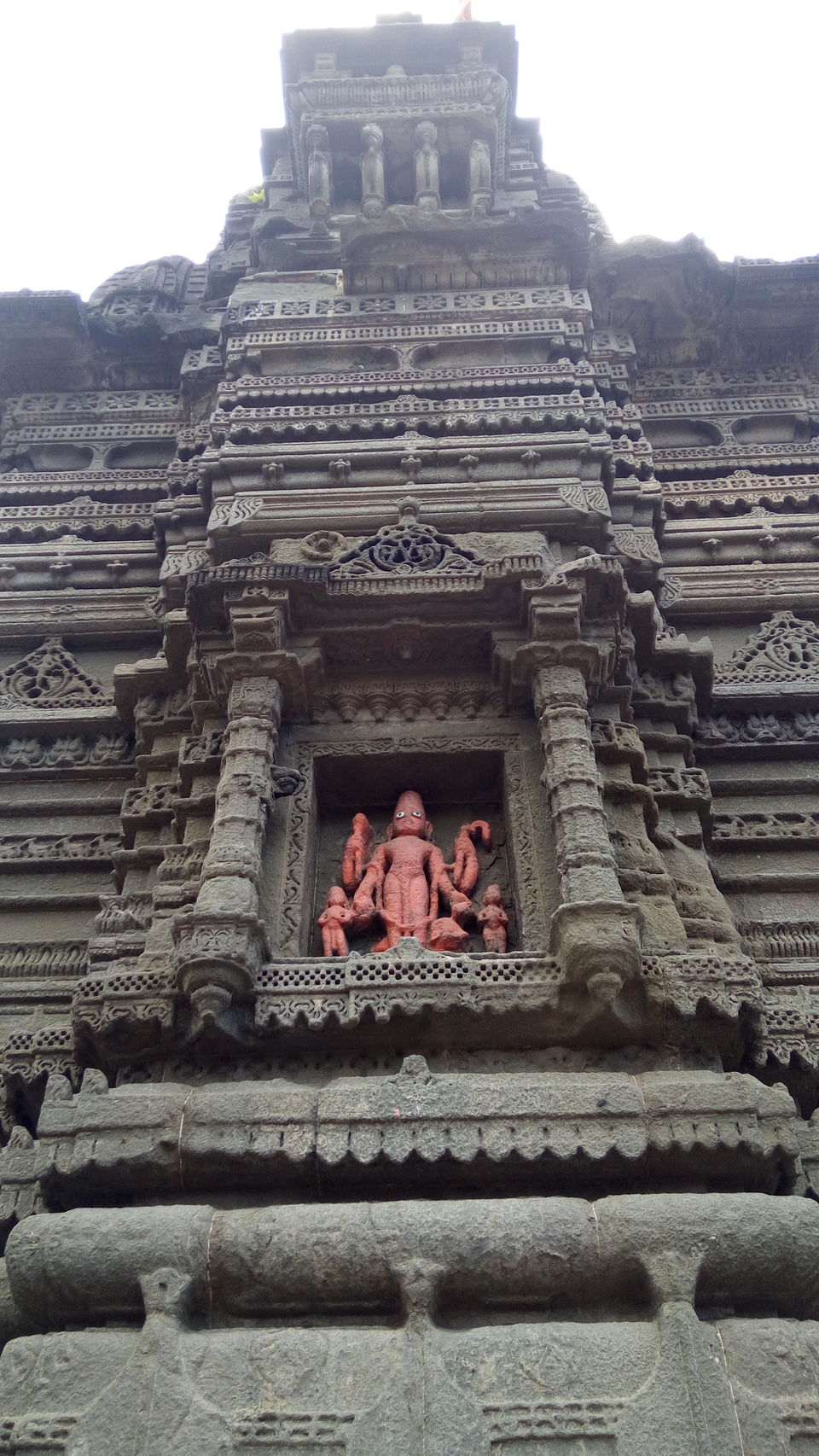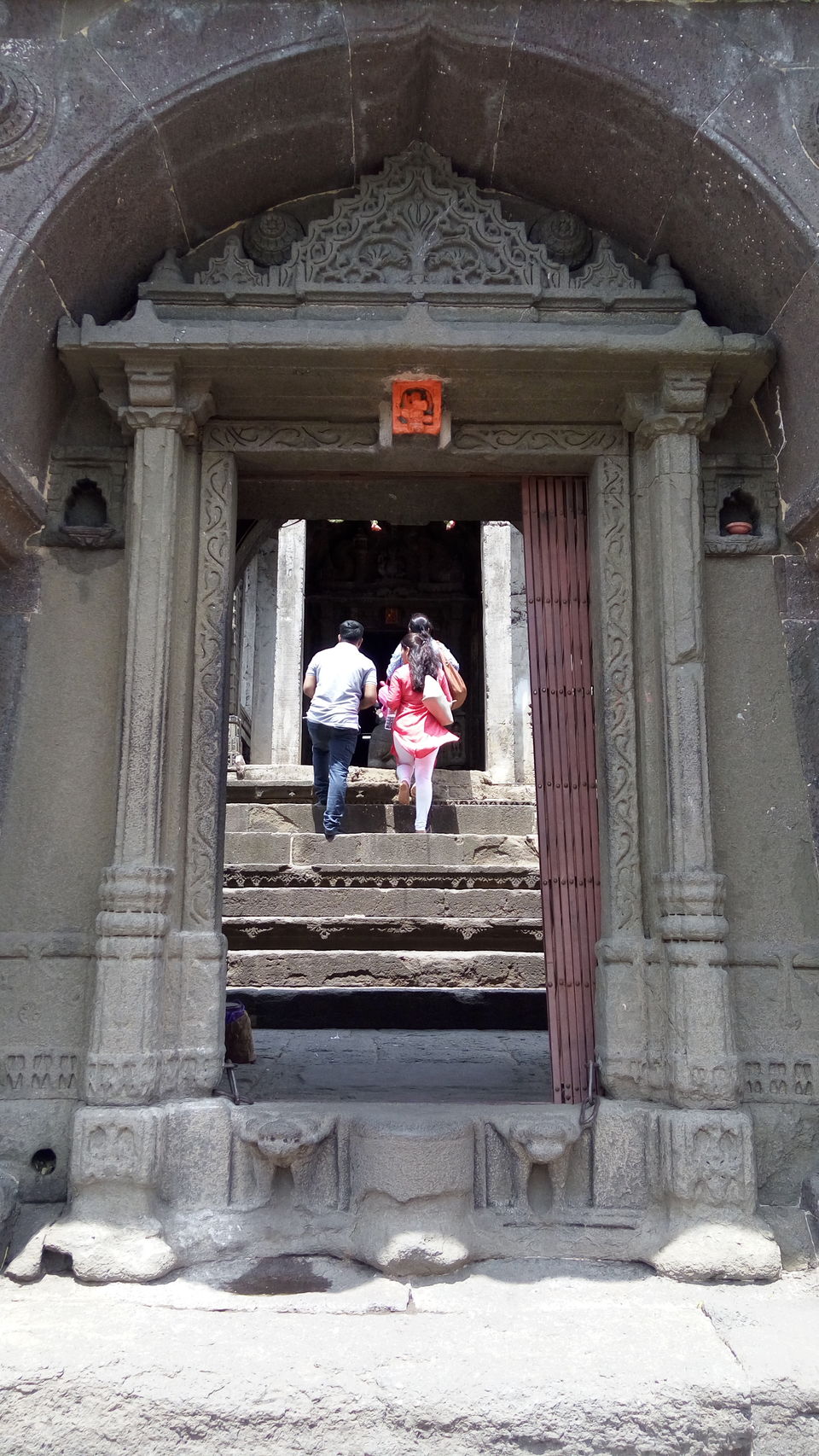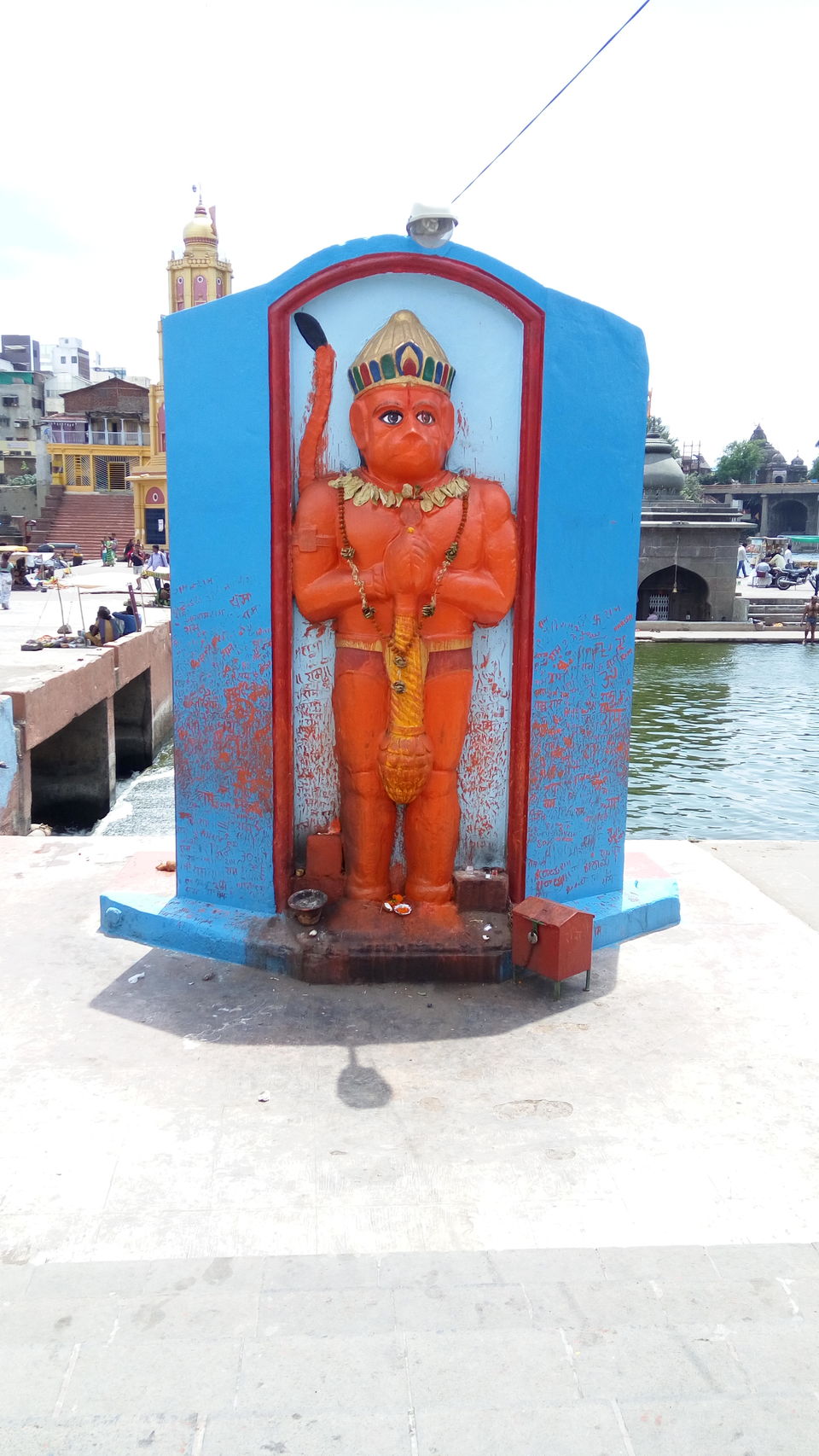 Seeta Gunfa
Devotees belive that ram seeta leaved in this cave and seeta was kidnapped from the same place. Outside cave you get to see Five big banyan trees. The entrance of Gunfa is very small that only one person can walk at a time.This cave contains prayer place which is having Shiv linga and other room called shringar gruh.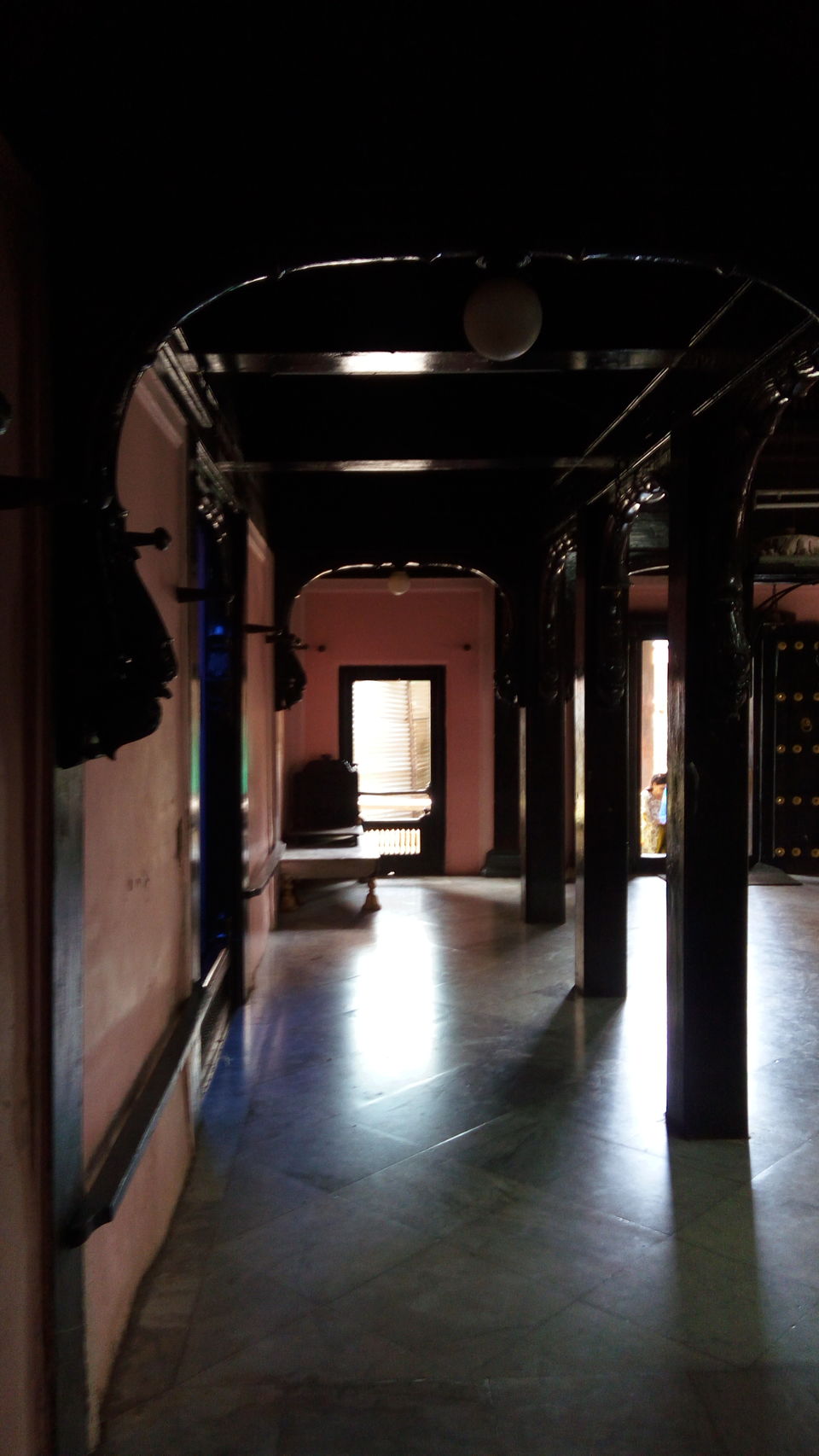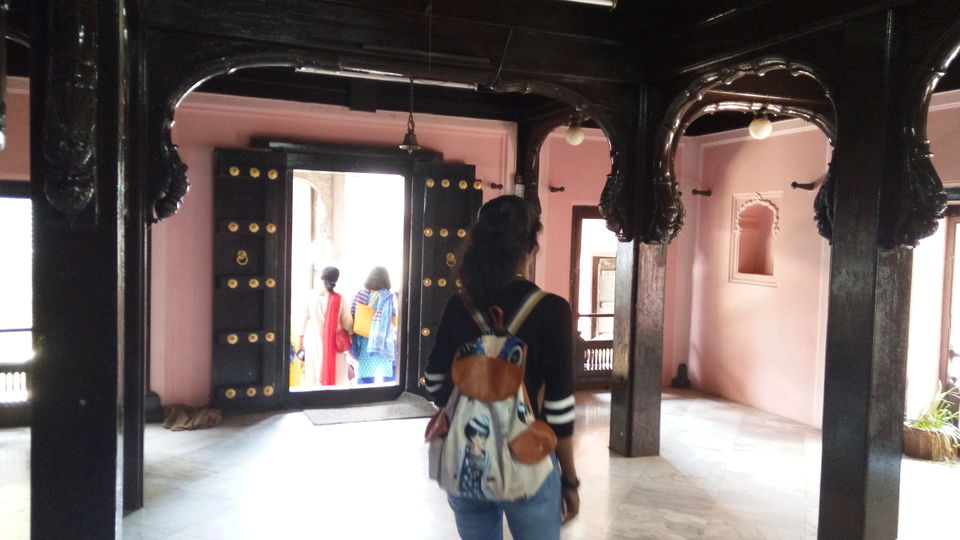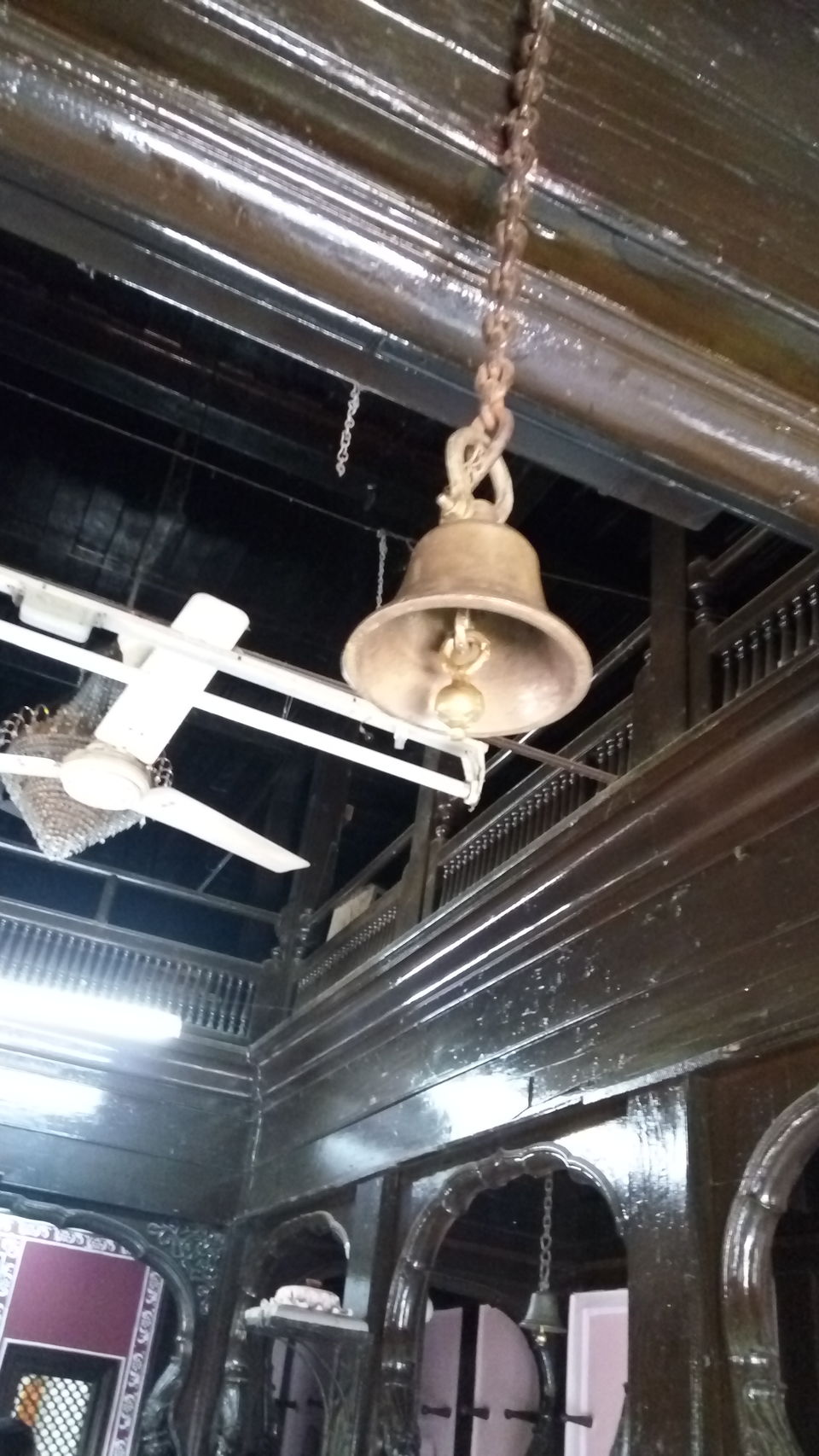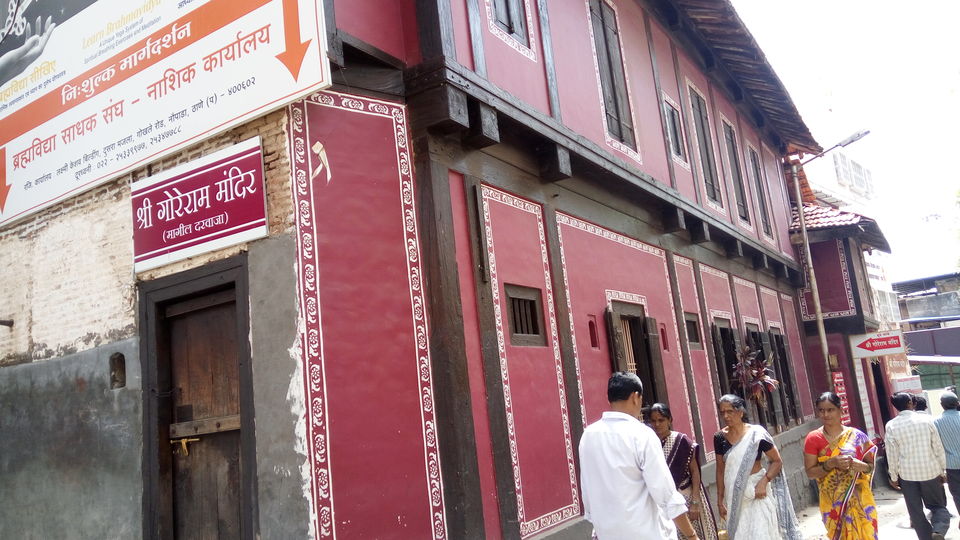 Next we visit few other small temples like kapaleshwar ,nil kantheshwar ,ek mukhi dutt,Gora ram ,kala ram mandir and we proceed towards Seeta gunfa(cave).
This place take 1 to 2 hour to visit every mandir.After visiting all this mandir we came to nashik station we catch next train going towards Mumbai and we come back to home by 8pm in the night.
for more update of my latest trips and treks follow me on https://www.instagram.com/manju_gawde/