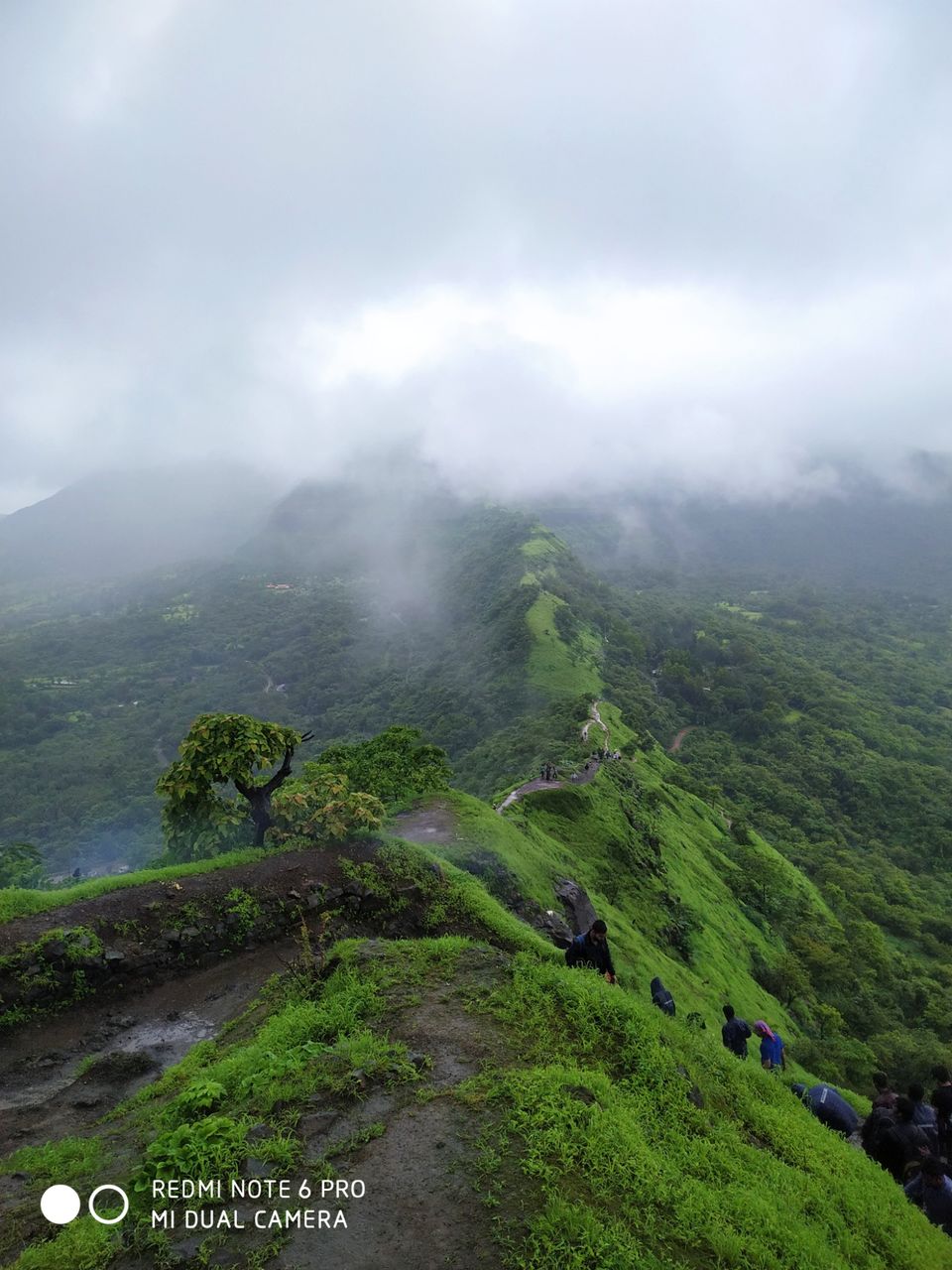 The Tikona Fort - The Magical Fort
After spending the long working hours in offices, there are times when you just want to get lost somewhere away from the city noise, and what better place could be then in the arms of the mountains covered with lush greenery and heavy rains that makes your heart just dance on the rhythm of the nature.
The Fort is located on the outskirts of Pune, around 60kms from Pune City, is an easy trek of 1.5hrs with steep climbing and a delight for all the nature loving people out there.
In the base of the Mountain is the Pawana lake flowing magnificently. It feels you came to some different world when you reach Pawana and straight from there, you can see the sharp triangular mountain standing alone in the middle graciously, making the view breathtaking.
The shades of green everywhere around, the Pawana lake, the clouds and the heavy rains pouring in are enough to feed your soul and there you can have corn and tea to feed your stomach as well making an unforgettable experience.
Tikona just seems magical in the monsoon season.✨And this season makes this place a heaven and also a must do trek for all the nature loving people out there.:)
#BackToTheMountains #Nature #MagicalFort