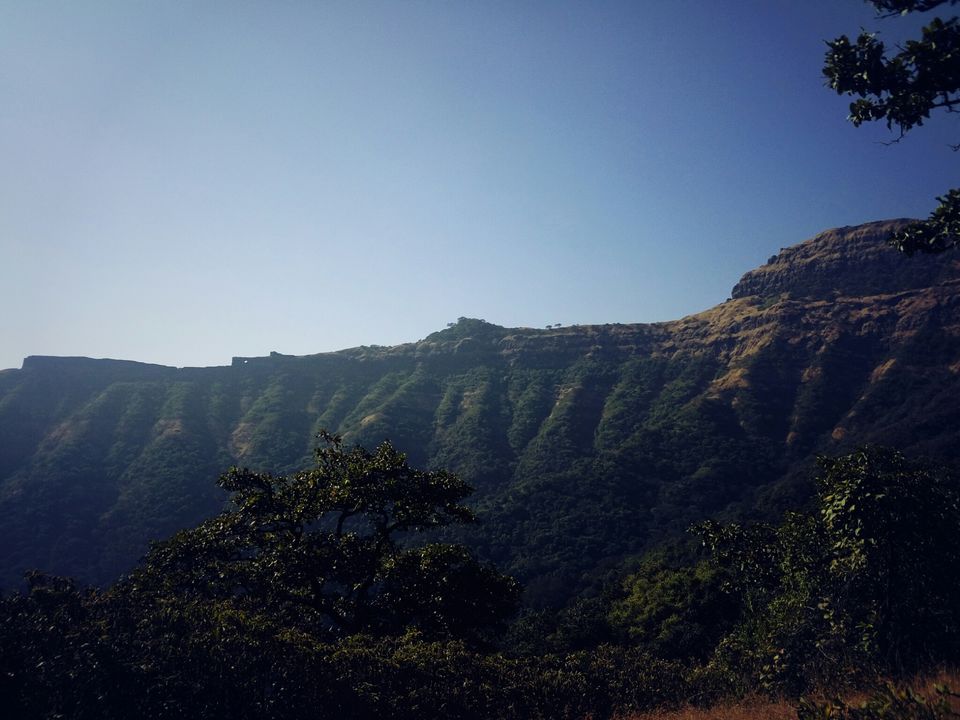 Rajgad (literally meaning Royal Fort) is one of the forts in the Pune district of Maharashtra state in India. The fort is around 1,400 m (4,600 ft) above sea level. Formerly known as Murumdev, it was capital of the Maratha Empire during the rule of Chhatrapati Shivaji Maharaj for almost 26 years, after which he moved the capital to Raigad Fort. Treasure found at an adjacent fort was used to fortify this hill. The diameter of the fort at the base is 40 km (25 mi) making it difficult for anybody to lay siege to it, adding to its strategic value.
The fort is a significant site for trekkers and adventurous tourists to visit. Specially after the monsoon, this place becomes one of the most sought after trekking destinations for trekkers from the Pune and Mumbai area. As it is a huge fort, exploring all the sights and spots on the fort becomes difficult in a day and hence visitors prefer an overnight stay on the fort to get ample time to explore all the part of the fort. The Padmavati temple on the fort can accommodate around 50 people. Water tanks provide fresh water all throughout the year. Villagers from the foothills of Rajgad sell useful stuff to the tourists who are there for an overnight stay.
RoutesEdit
One can climb the fort from numerous route from villages at the base of Rajgad, 1)starting from Gunjavne (Gunjavne Darwaja or Chor Darwaja both on Padmavati Machee, and a tough route to Chor Darwaja near Nedhe on Suvela Machi). Pali Darwaja is historically the main and easier route. 2) The route for Pali Darwaja is from Wajeghar-Pali. 3) From Chirmudi village (Chor Darwaja on Padmavati Machee), the route meets corresponding route from Gunjavne); 4) From village Bhutunde (Alu Darwaja on Sanjeevani Machee via Dhanghar Vada); 5) From Male (Chor Darwaja on Kaleshwari Buruj, Suvela Machee). 6) From route coming from Budhla Machee of Torna comes through a connecting ridge to Alu Darwaja on Sanjeevani Machi.