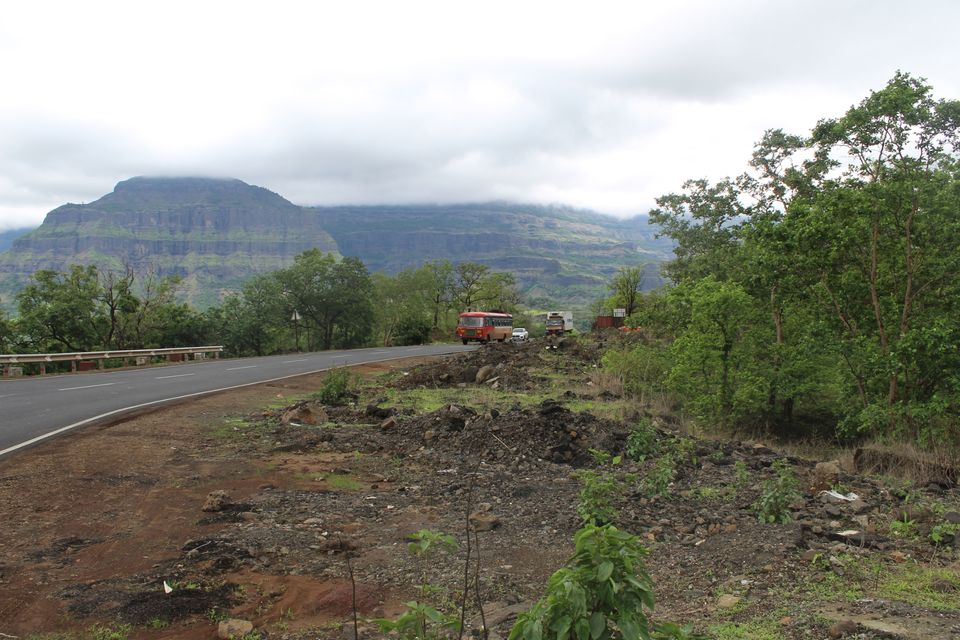 I started my journey on a motorbike around 9 in the morning.
So here we go.
@ 9-i started my trip from Airoli-Navi Mumbai, it is about 115 km from Airoli, for half an hour ride was usual, but once i reach shil phata, views were scenic, beautiful.
On my way the place which I have enjoyed most was barvi Dam forest area, I could feel the chill, Nature's warmth. One minute it was raining and other it was just the wind.
Once I have crossed the forest area, have reached Murbad, there I had stop by for some tea.
It took almost 3 hours to reach the Malshej Ghat, as I believe in living the moment and enjoying the tiny bit of bit.
Once you are there, you can enjoy the epic view, which u would obviously enjoyed during the ride.
For your hunger, local people sell Maggi, corn, Tea, which is perfect fit for Mountains.
Food(snacks)
Maggi -
Corn
Jamun
How to Reach from Mumbai
By Car/Bike - It is a 3hr ride From Mumbai, approx. 115km and There is always a Google Map.
By Bus- you can board a bus from Kalyan which goes to Ahmed Nagar, it halts in Malshej Ghat.
Best time to visit - Monsoon
I believe in sharing the travel experience without any judgment, Everyone has their different opinions and views.
Respect is the Key.