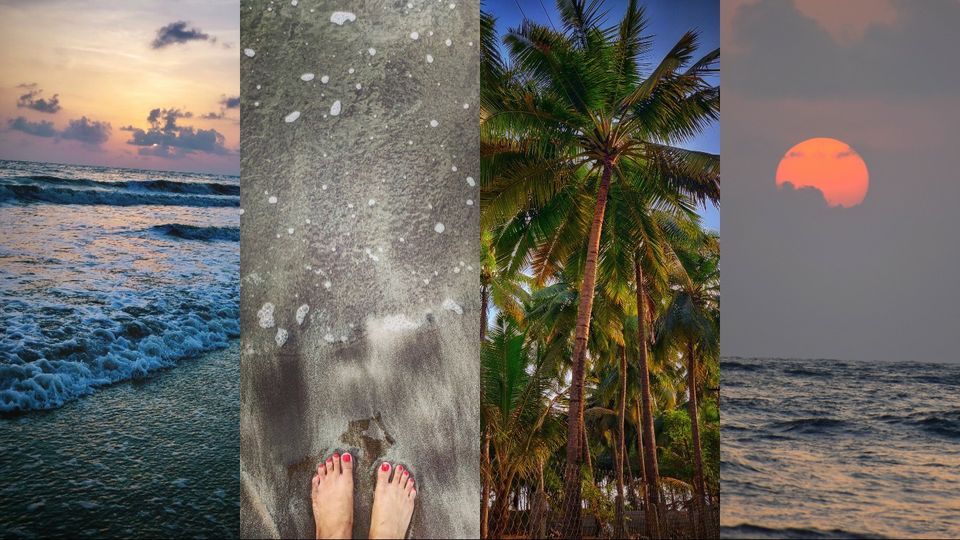 "Have you ever thought of waking up by the beach side? Have you ever dreamed of having a typical Konkani cozy beachfront house surrounded by coconut & areca nut trees?"
Me –Yeah, always! There is something fascinating about Konkan. Those relaxing vibes, cheerful nature makes me to fall in love with Konkan again & again.
Here I am going to share one of the weekend gateways from my Konkan trips, a trip to Alibaug!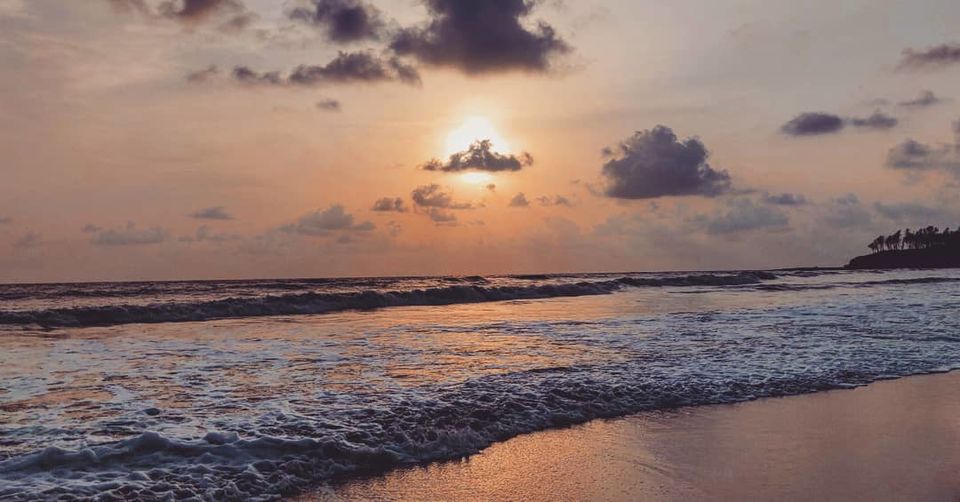 Alibaug is the nearest weekend destination from both Mumbai or Pune. When you say Alibaug, Nagaon beach is the most popularly uttered by everyone. As Alibaug is easily reachable closest destination, you will find most of the crowd from Mumbai & Pune visiting Nagaon beach on weekend.
We unknowingly ditched this crowdy main Nagaon beach. We were totally clue less about the beach we were going to visit. It turned into less explored another (rather hidden) section of Nagaon beach. Yes, the secluded one!!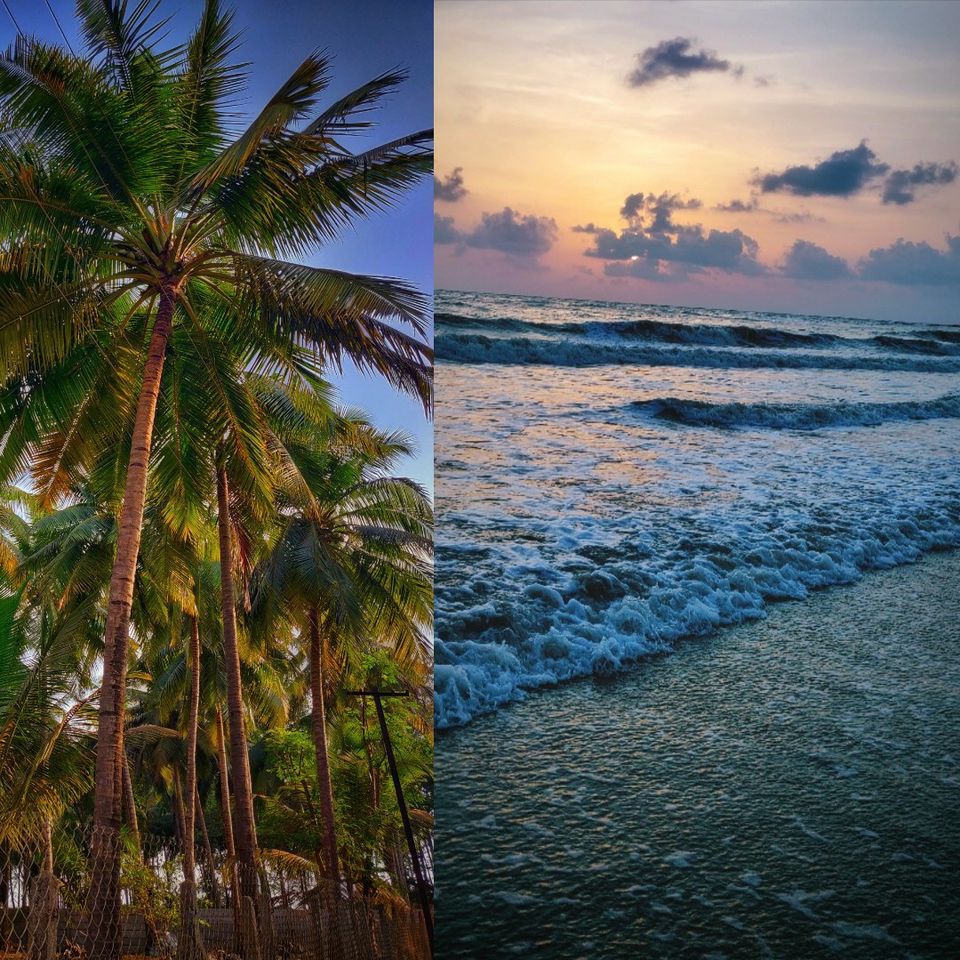 How to reach Alibaug:
From Pune:
By Road: (~ 144 Km, 3h 10 min as per Google map)
The best & fastest way to reach is a road journey via Mumbai-Pune express way.
From Mumbai:
Here you have 2 options.
By Road: (~ 95 Km via NH66 which takes ~ 2h 19 min as per Google map)
Via Jetty (The best way): You can take a ferry ride from Gateway of India. It will take ~ 1 hr to drop you to Mandwa port & another 45 min to reach to Alibaug by bus/auto. This ferry rides are operational between 6:00 am to 6:00 PM throughout the year (exceptional - rainy season).
My Pune to Alibaug journey started around 7:30 am in the morning. On weekend, you may experience some traffic, it's better to leave early.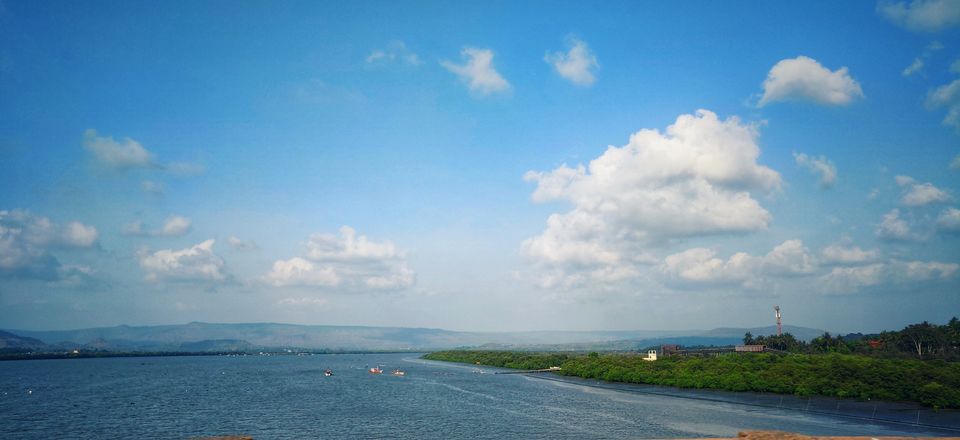 After reaching to Poynad, we had freshly cooked breakfast at Parampara restaurant. It has a good ambience and food taste is simply awesome.
We reached to our destination & checked-in into the resort which was pre-booked.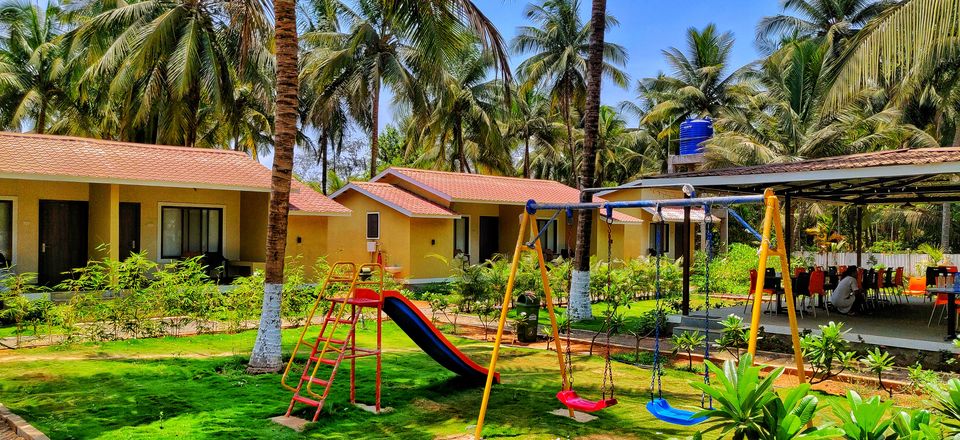 The resort is away from main Nagaon beach (1.9 km). It is situated at the corner end of the Nagaon beach, far away from hustle & bustle of main town.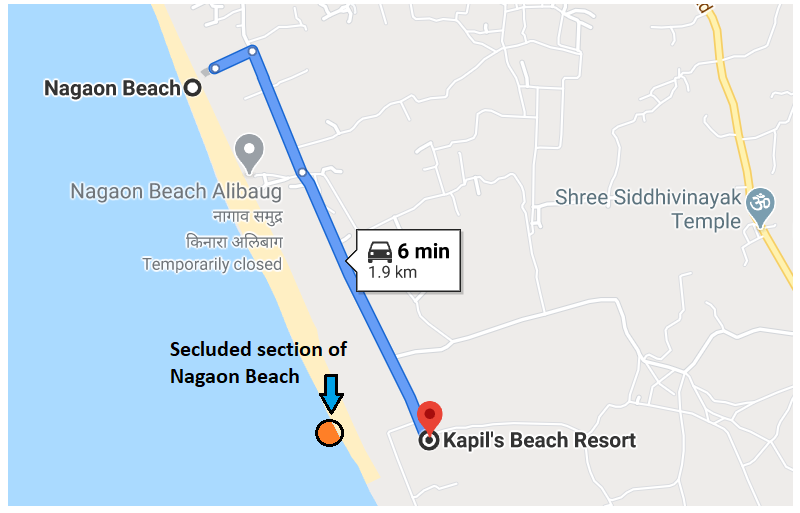 Talking about the resort, it has spacious, clean cottages with all amenities surrounded by a greenery. Beach is just at walk-able distance of 2-3 min, almost feels like a private beach as no rush, entirely secluded beach.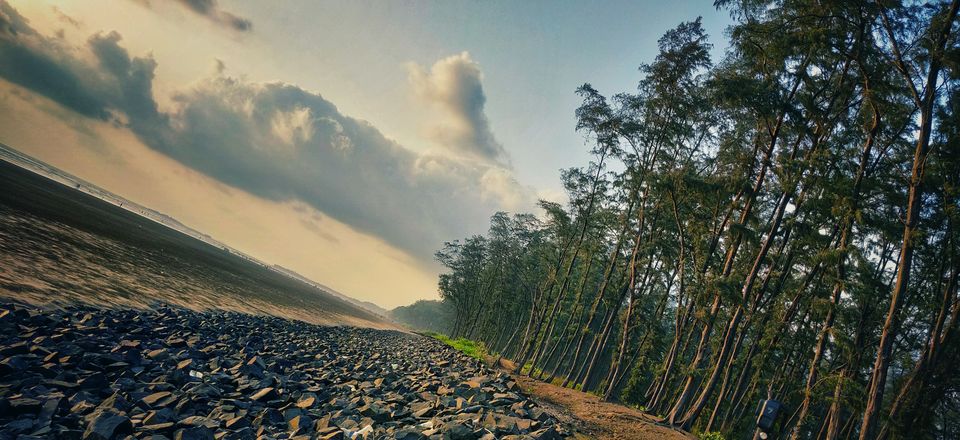 Another main reason for opting this resort is – its mouth-watering food. Before booking, I had gone through couple of reviews and all were appreciating its food, ambience & the private beach. Trust me, we did not at all taste food outside of our resort. Food at resort was so tasty & properly cooked in Konkani style. Yeah, I am a foodie… That's the thing what I love the most being in Konkan. Your trip will be incomplete without tasting the local cuisines.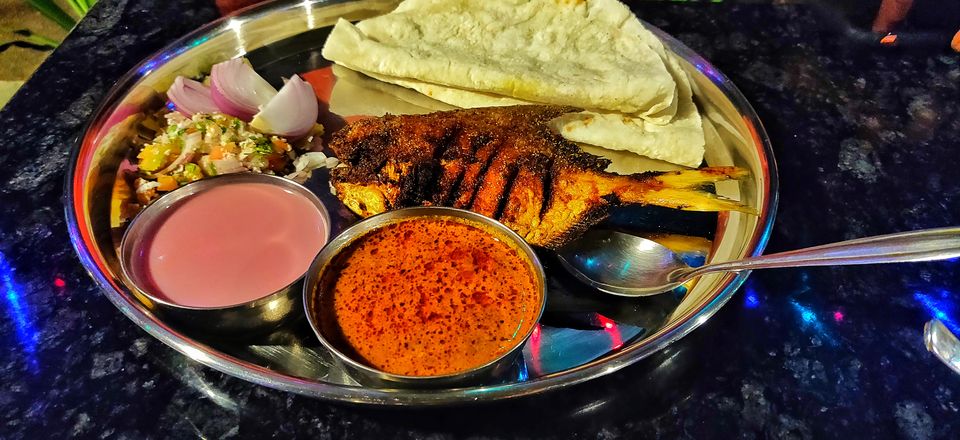 Food you must try in Konkan:
Rava fried Fish, Fish curries, Ukadiche Modak,
Sol Kadhi, Bharli Vangi

Sunset View, Beach Side, Evening Walk, Pleasant Talk:
Beach is situated in a very quiet, picturesque location of Satad Bundar Nagaon Beach, surrounded by lush greenery. This corner end section of Nagaon beach was so calm, isolated, there was no one apart from us. This is the ultimate unexplored & hidden section of Nagaon beach.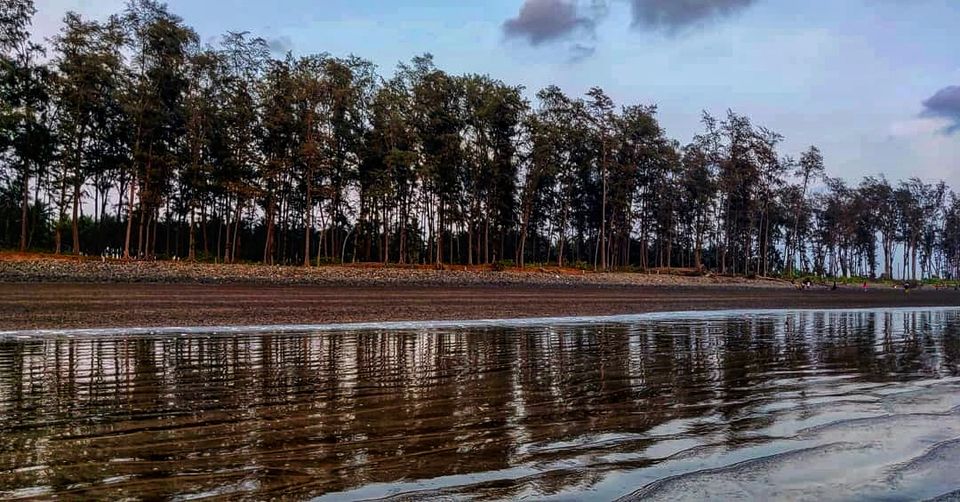 We perfectly mounted tripod & camera to capture time-lapse of setting sun & settled relaxingly just to witness a beach sunset with naked eyes.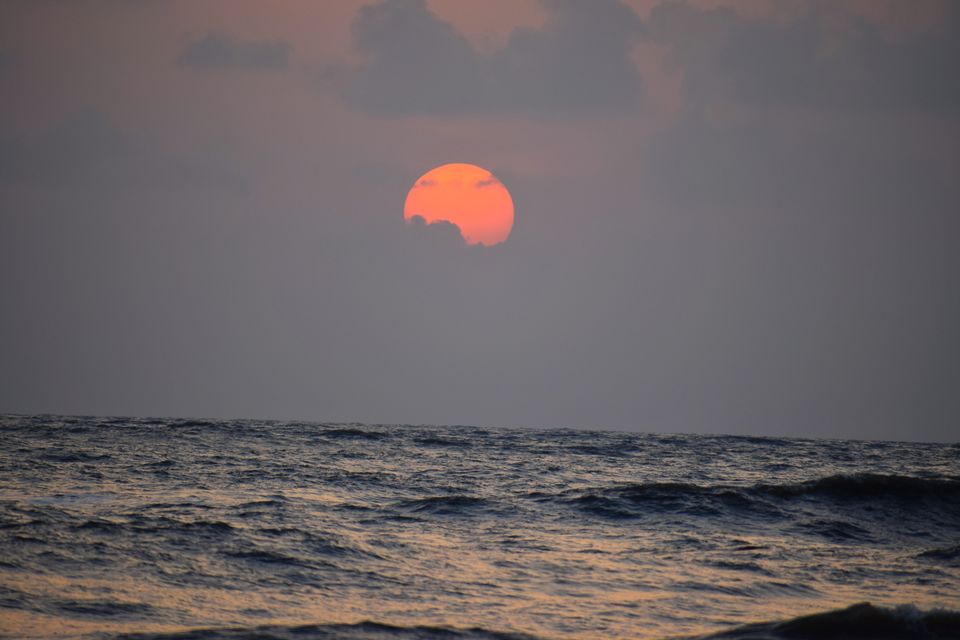 Yeah that's my idea of beach paradise - Just sit back, relax and enjoy the setting sun.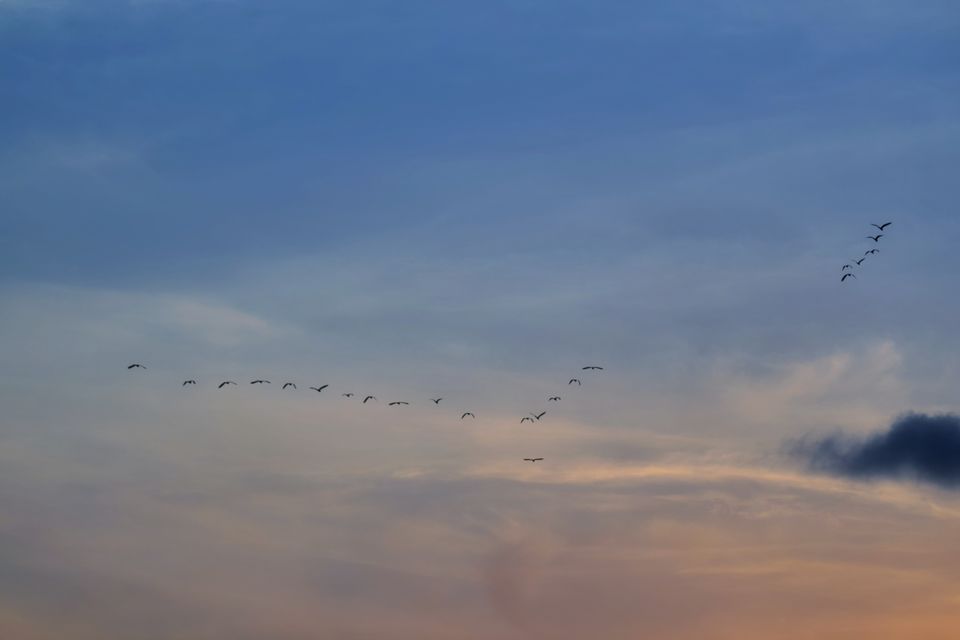 Happiness is having a barefoot walk on the shore, just to feel that softness of sand. It feels so refreshing the way waves kisses your feet and go back. What could be the better way to chill!!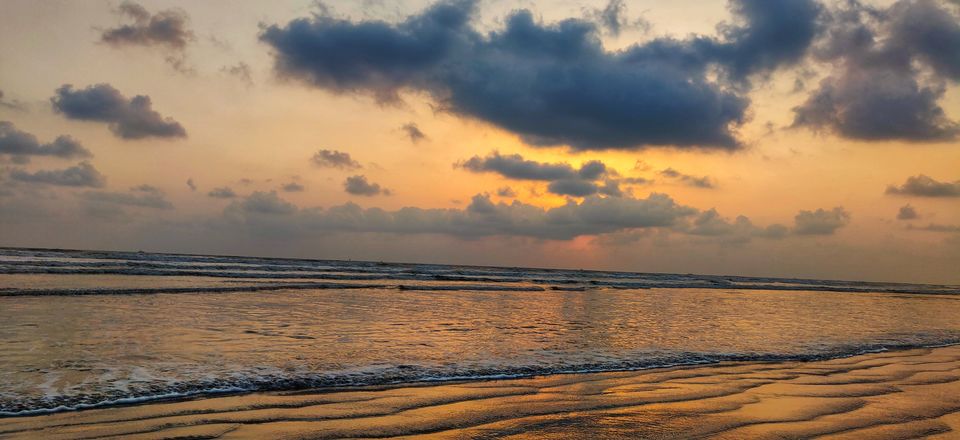 One can enjoy water sports, for that you have to go to main Nagaon beach.
Places to visit nearby Alibaug:
1) Water sports at Nagaon Beach (1.9 Km)
2) Akshi Beach (6.4 Km)
3) Revadanda fort & beach (9 Km)
4) Raigadi Bazar (10.2 Km)
5) Alibaug Beach (11.3 Km)
6) Kolaba Fort (11.3 Km)
7) Kashid Beach (22.5 Km)
8) Kankeshwar Devsthan Temple (23.8 Km)