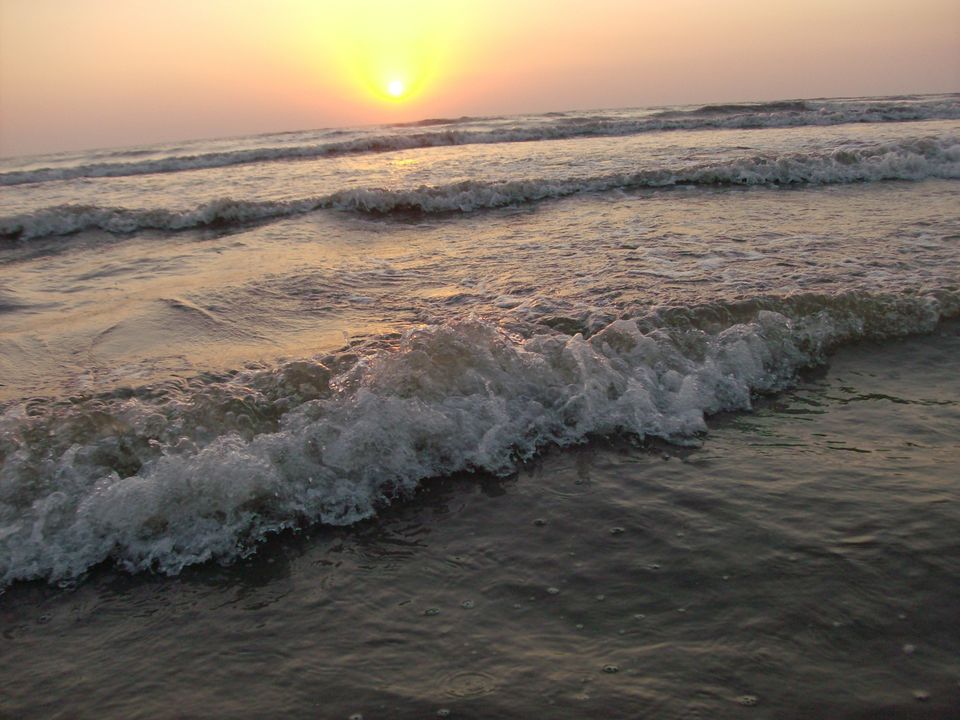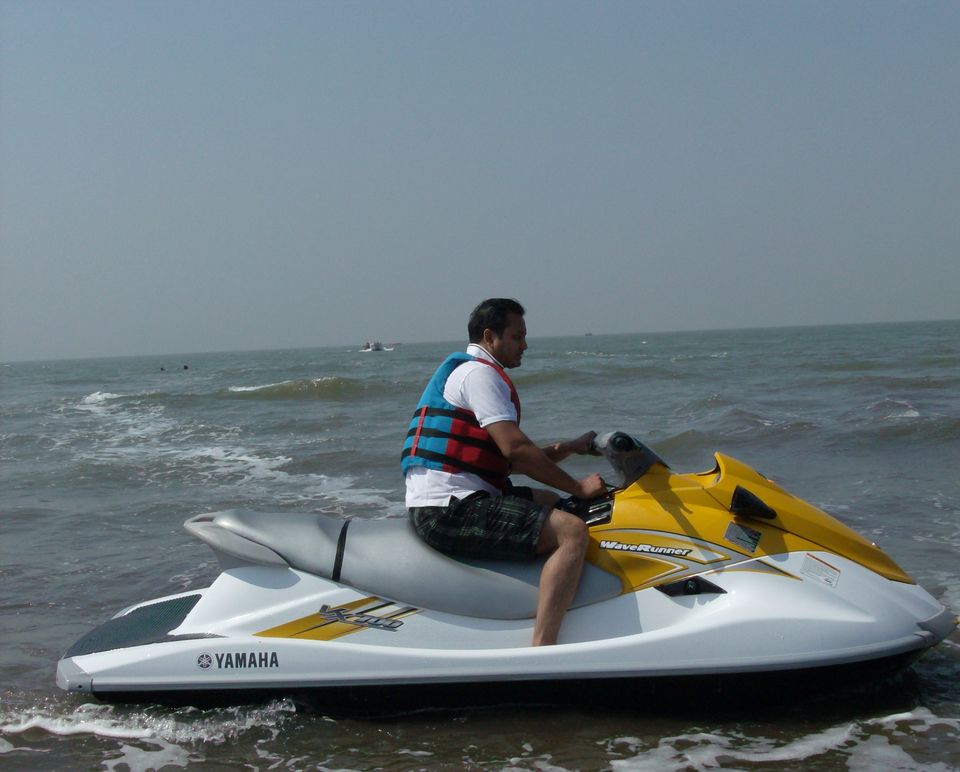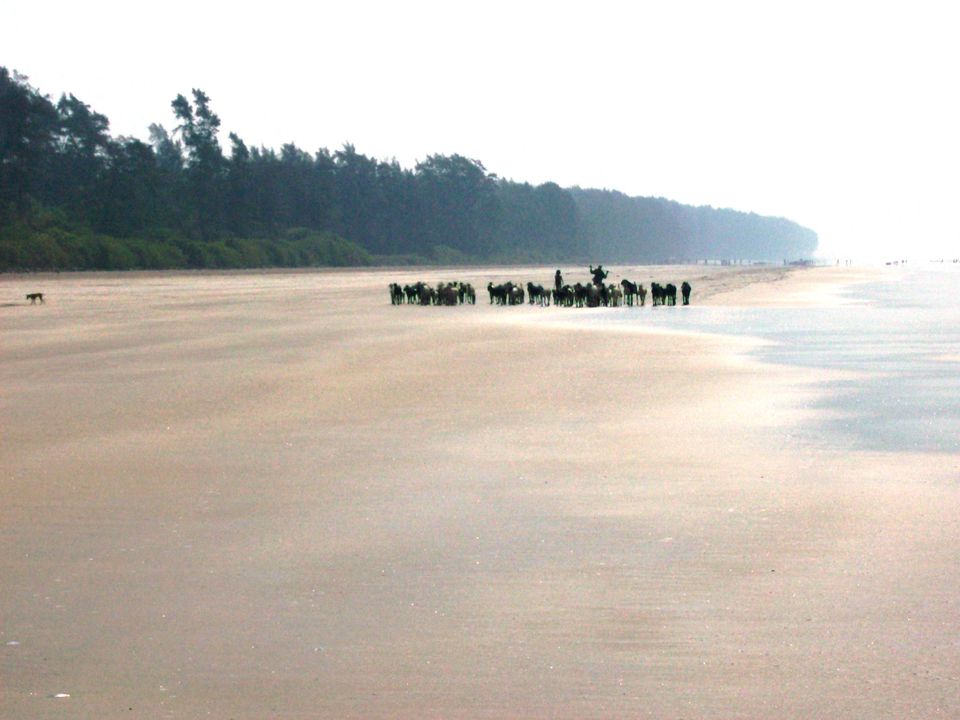 I had an fantastic opportunity to go for an amazing short extended weekend trip near Bombay. I was about to leave for New Delhi after an action packed three week tour on account of Office work, when over a cup of tea and smoke a farewell party turned into a holiday plan!
My friends, Roshan and Karan would soon be leaving for their destinations and word didnt travel easily in our company as to when and where we would next meet. With more than 31 locations across india's every conceivable latitudinal and longitudinal stretch, our company believed in rotating people across the country like day and night!!!
It came as a pleasant surprise when due to lack of time, our Goa plan was shelved and Roshan's ever enthusiastic Dad suggested Alibaug as a short and amazing place for a quiet get away. Nest 15 minutes on goolge provided some encouraging answers and the plan was on!
During the course of our day, as I was sitting for an interview, my colleague suggested we try Nagaon Beach, which was 9 kms away from Alibaug and much more serene and scenic. I buzzed the travel compatriots and in 5 minutes, Nagaon was on our laptop. It seemed like a paradise lost in tranquility and peace....perfect to just laze around without a bother of the world!!!(This actually turned out to be true 'coz my handphone did not have any signals during our entire stay!!!).
We left for Mumbai on a sunday morning. A three hour leisure drive transported us to Gateway of Indai where we would have to board our ferry across the Arabian sea and reach Mandwa dock. It so happened that we were the first to get in line for the Ferry ride and bagged the upper deck seats. It costs INR 100 for a single upper deck seat and this ride is worth every penny. The sea line along the high rise of Mumbai leaves a lasting impression as the ferry heads to the open sea. Maldar, is a fast ferry and we took the 3:30 pm ride.
An hour and a half later, we could see the vast ocean of humanity lined across the Mandwa dock...to catch their seats for the ride back to Mumbai. As we unloaded, curious eyes gazed at us, as the vast majority was getting away from Alibaug where we had just entered.
Mandwa dock is around 15 kms from Alibaug and we had to go a further 9 kms to Nagaon. We managed to bargain with a Six Seater Tuk Tuk guy who agreed to drop us at our resort in Nagaon for INR 400. The first glipse of the coastal town was a sight for sore eyes. All along are coconut trees and old houses with clean and narrow raods riding through the legth and breadth of the town. We met on the way a local Bull Race Champion as hordes of people came cheering behind in motor cycles and bullock carts.
We had booked us at Sagar Tarang, a quaint little resort bang on Nagaon Beach with a private outlet to the beach. The first look and the low roofed buildings were leisurely enough for the tired souls. The room was comfortable with a low cieling, fans, a minibar, television and separate wash rooms, overlooking a pretty little balcony which opened to the sea.
The evening sun had just begun to fade in the distant horizon as the tides rose...the first glimpse of Nagaon beach was heaven...for as far we could see it was uninhabited. We spent a leisurelu hour as the waves reached our feet. My last three weeks of gruelling work had finally been rewarded.
So, the evening after the first trip to the beach we decided to savor on some local cuisine. Sagar Tarang is a typical Konkan style fare with the head Chef walking up to our room and asking us what we wished to have for dinner. The problem was he was a bit too forceful about the dishes!!! later we realized that he was ghastly understaffed and it was something which after a certain point started to be a little irritating.
We decided to order Chicken sukha konkan style with coconut, surmai rawa fried, fried prwans and three vegetarian thalis with local bhaji and steam rice. The food was ravishingly delicious. We had actually ordered a huge fare, but by the time the last bit of rice got over, we were still stuck licking our fingers.
The evening at Nagaon is peaceful, which we made every attempt to spoil as we had carried our 2.1 speakers and by the time it was 10 pm...the scene was set for a good time retro party.
Next day we woke up to the annoying sound of our Chef trying to scream his lungs out and take the order for breakfast. Now here's one thing which you should always remember whenever and I repeast whenever you go to hotels, resorts or restaurants....never argue or scream with the staff!! We are from hospitality and we very truly understand why.
A full 2 hours later, our breakfast surfaced with such lightning speed that it was hard to imagine that we had ordered something such a long time ago....it was like a ready to eat meal. We noticed another hilarious incident, the server who was serving us the night before, had completely vanished, I guess our demands were way to much!!
Post breakfast, Roshan and I decided to venture into the sea for some action. Karan had decided that work was a bitch and life had very little time to sleep.
The morning sun rays had turned the place into heaven and we decided to walk a few miles in the vast beach sand. Little did we realize that this would pay off well. We stumbled upon some amazing water sports which was going on in full swing a few miles away from our resort. The water scooter, banana rides, airheads, deep sea speed boats and ATV scooters turned our morning into a once in a life experience. Karan came and soon joined us in the action.
Two full hours later and completely soaked in the salt water we decided to call it a day. That afternoon was an extended fest of beverages and local cuisine. By the time we realized, sunset was beginning to dawn in the distant horizon and we decided to pay a small visit to the small town of Alibaug. It was a short ride to the town and it was bustling with life on a Monday evening.
That evening was spent doing some soul seaching talk and we decided to plan another trip within the next 6 months...this was our antedote to the hugely action packed work life.
I sometimes wonder what life would be without having the time to relax a bit, spend a few hours letting your head down, I guess no person would be complete without actually having the company they would always feel comfortable with. That night we did best, gazed at the clear skies above us and named a few constellations!
It was a short trip, which we had planned, nay unplanned. The thing is that it is amazingly cheap on your pockets and you can still have a blast.
The next time you are planning a trip, try Nagaon and Alibaug beach...its quaint, low fare and most importantly a blilliant steal.