Hey Friends, I am sure you must have heard about Mahabaleshwar. One of the well-known hill station in Maharashtra, the honeymooners destination, and a perfect weekend night out spot for friends...But do we all know there's beauty beyond Mahabaleshwar which sits amidst the mountains and besides the river? ....Yes, its Tapola....Tapola is a satellite village which is 25 km down the hill station of Mahabaleshwar.
We have a Motorcycle riding club called Fox Riders Club, you can search our page on Facebook and don't forget to like our page... :p . We are always keen to explore the places which are less known and Tapola was one of it. The very exciting thing about this place is its a perfect destination for adventure lovers, as it offers a great camping experience. A tented stay, boating, kayaking, campfire at night, songs and off-course if you have your besties, nothing can be more exciting..!!! Our happy ride started from Panvel in the early morning 4am
Day 1 - Panvel to Tapola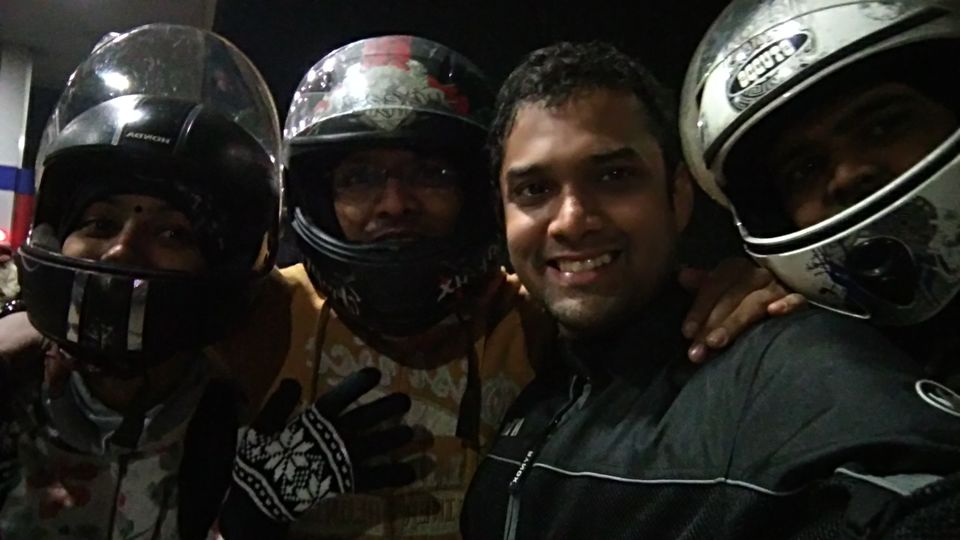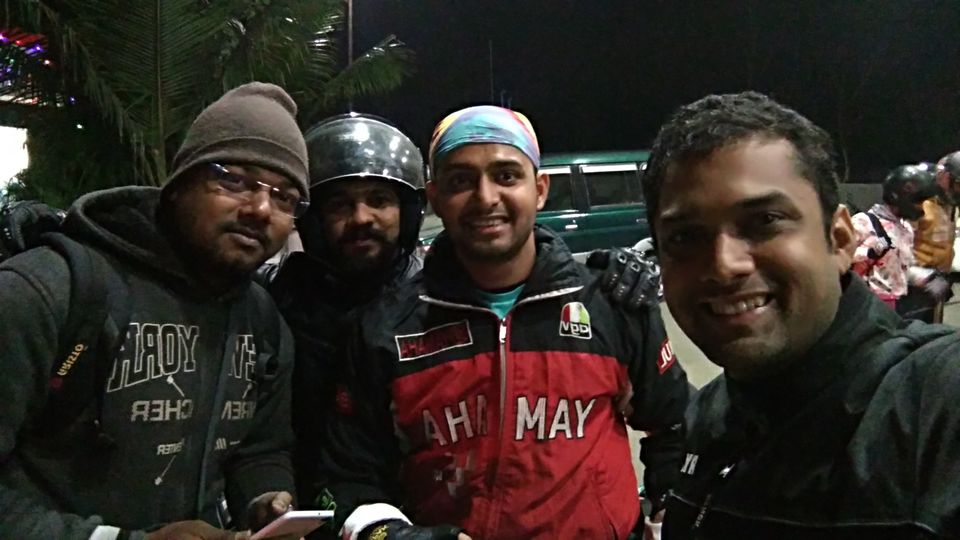 Trust me guys, riding your motorbike on an early morning is a real bliss..there's no traffic, and you feel like the king of the road with your bike headlights wide spread on the road..We reached Pune in the morning 7.30 am and halted for some breakfast as we had to continue our onward journey on the Pune Satara Road. There is one more road to reach tapola via Mahad but the Pune Satara road is flawless...!!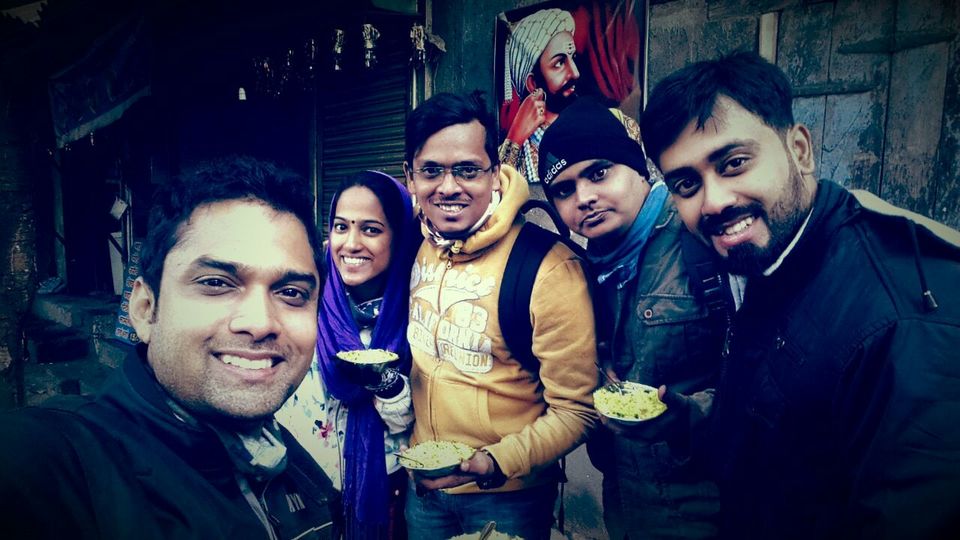 We continued towards Tapola and at around 11.30 am we reached a point where the navigation showed Mahabaleshwar on the right. "Aahhh, we were close to our destination" Umm the scenery was getting more beautiful..!! Now, as the sun was getting on our head, it was a bit hot.. riding with our gears on. We crossed the beautiful strawberry hub Mahabaleshwar and now we were very close to our destination.
We came across a hill turn spot, where our jaws were down seeing this..!!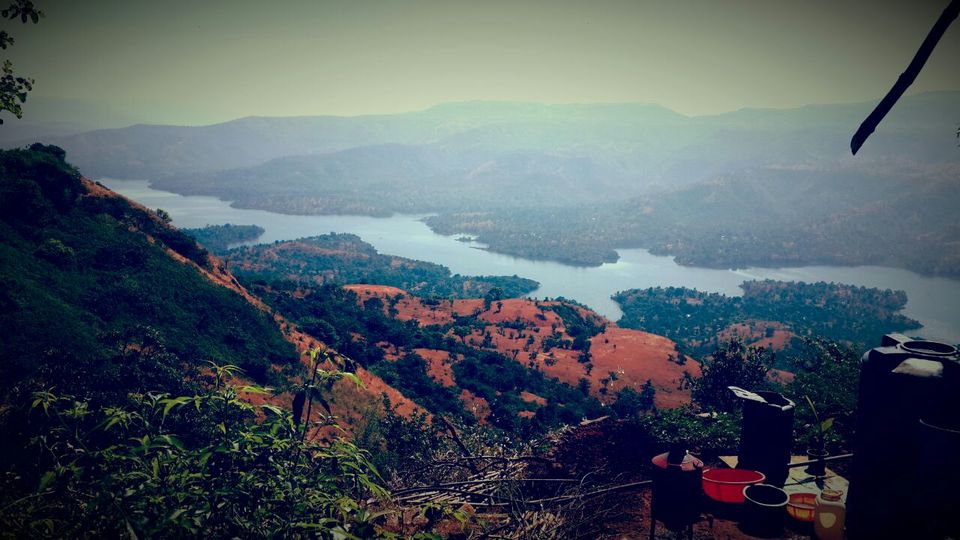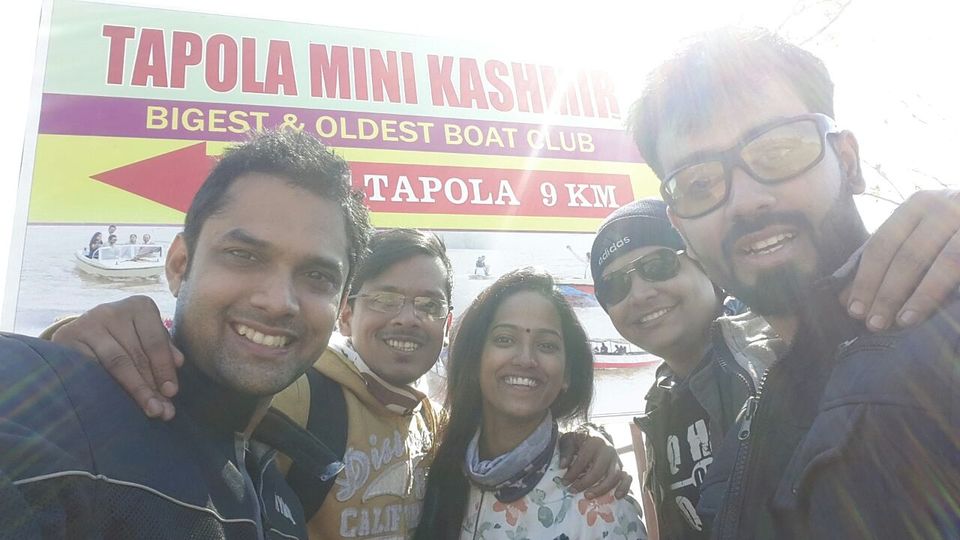 Mannnnn...!! Amazing view, we clicked few selfies here as no one would leave this background. Aahh, what a fresh spot it was..Our tiredness was all gone, and we had got some extra energy to ride till the end. At last we reached our camp. We had booked this camp online, I will give you the link at the bottom. We had booked tents here and the total cost included all meals.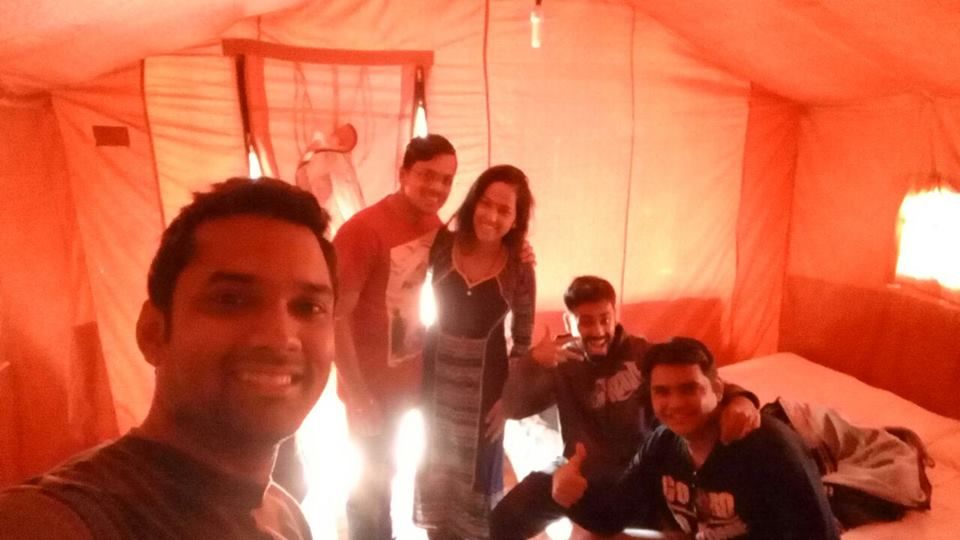 Husshhhh....after a exciting-tiring ride, we were scattered everywhere in the tent....Our lunch was ready. We had lunch and slept for some time.
After a much needed sleep, we decided to walk around the picturesque spots of tapola river and enjoy some boating..!!! Yippee..!!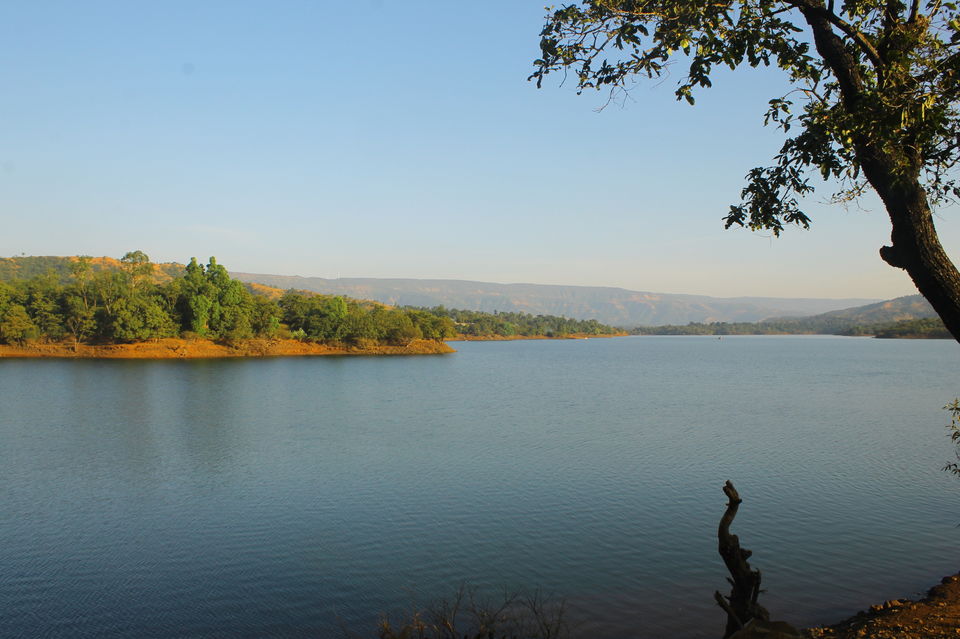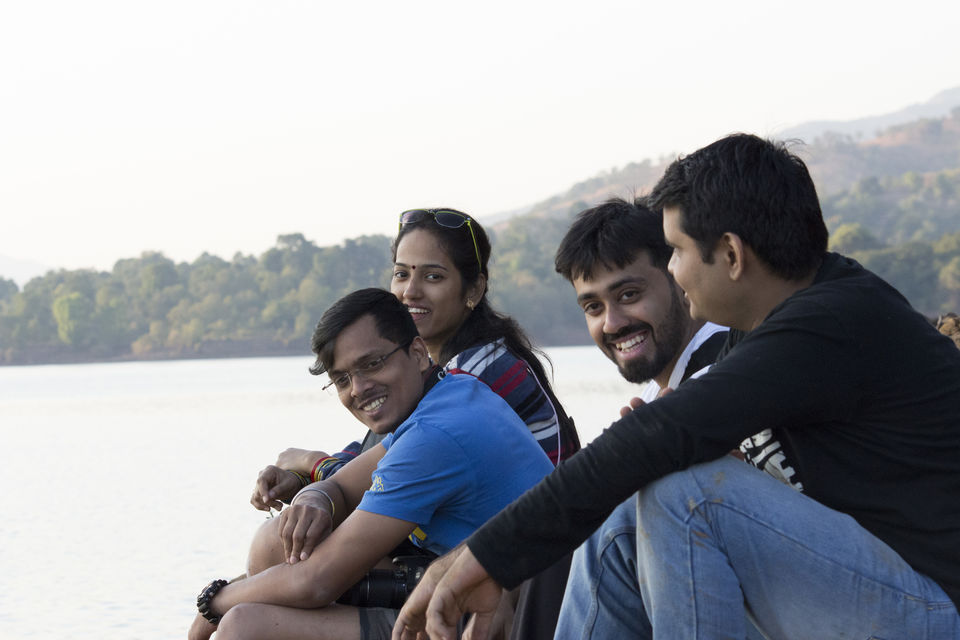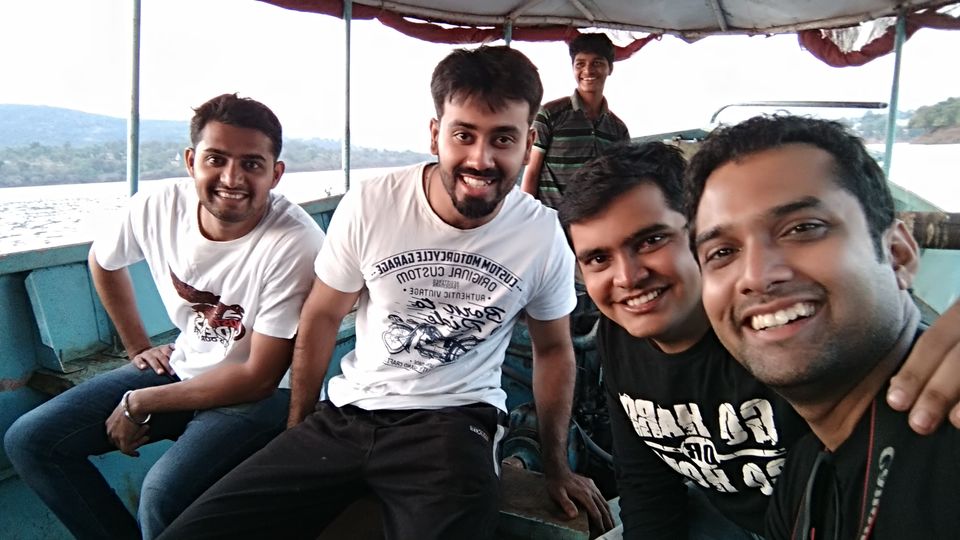 We landed on the No-Man's land and it was a bliss...!! We were the only people out there.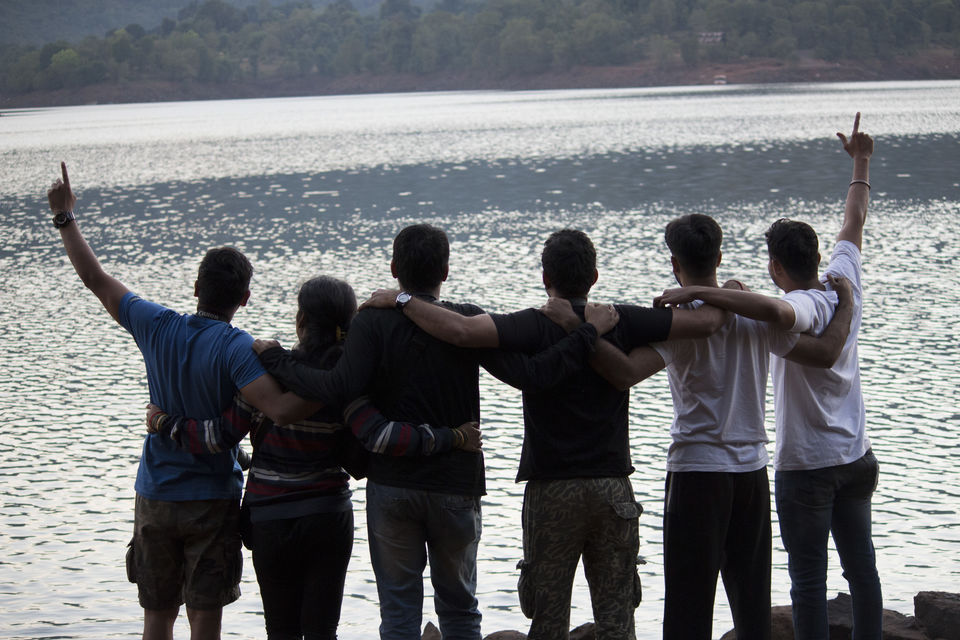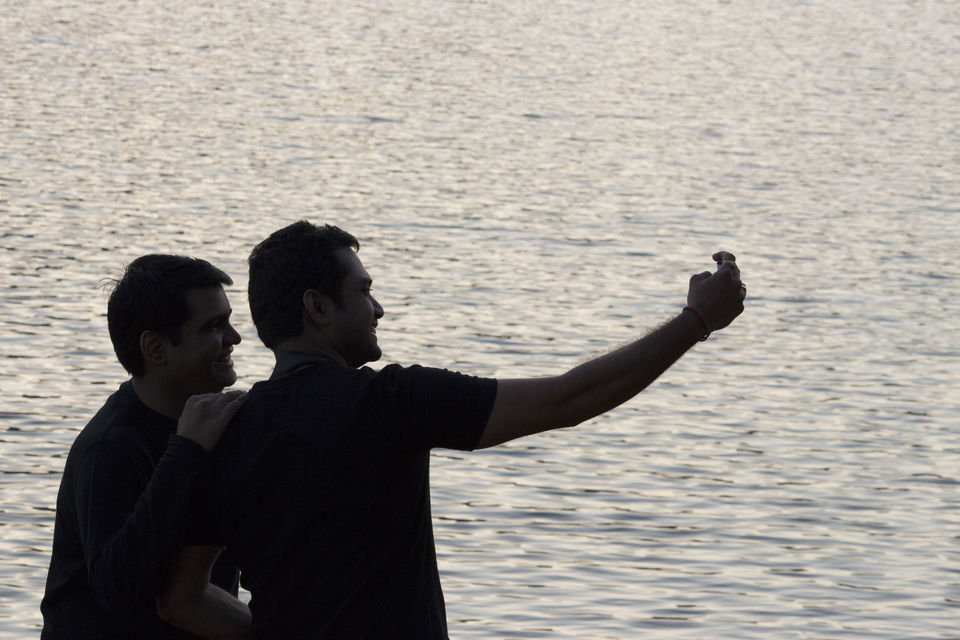 After a chilling time here, it was dark and we headed back to our camp.
Hmm...it was very chilled during the night, and a perfect time for the campfire. The music was on, our starters had arrived..!! We were amazed.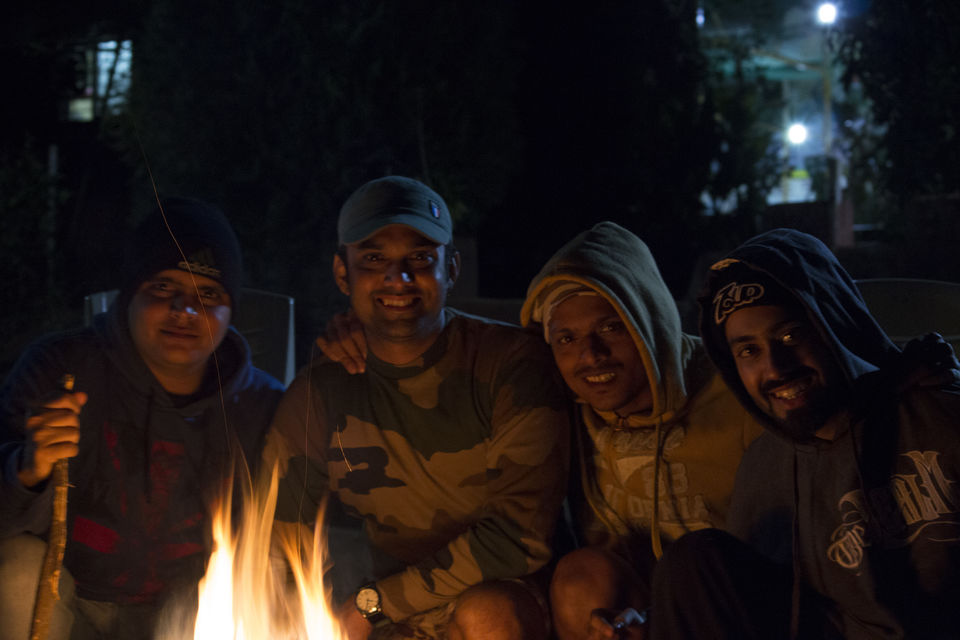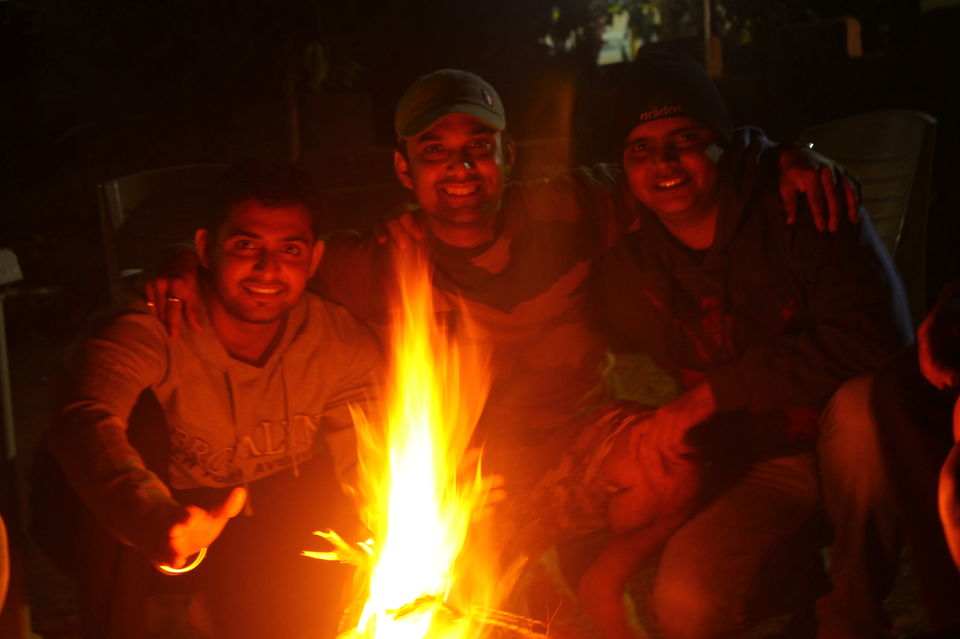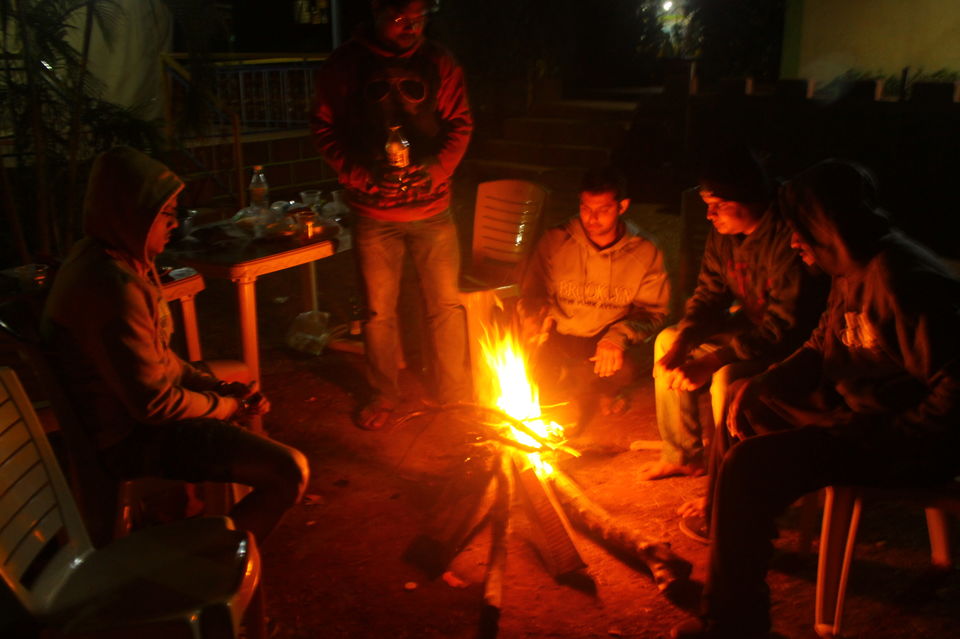 We all shared ghost stories, but none of us was really scared, and the stories eventually turned out to be comic ones..haha...After a heavy dinner, we were off for the day..!!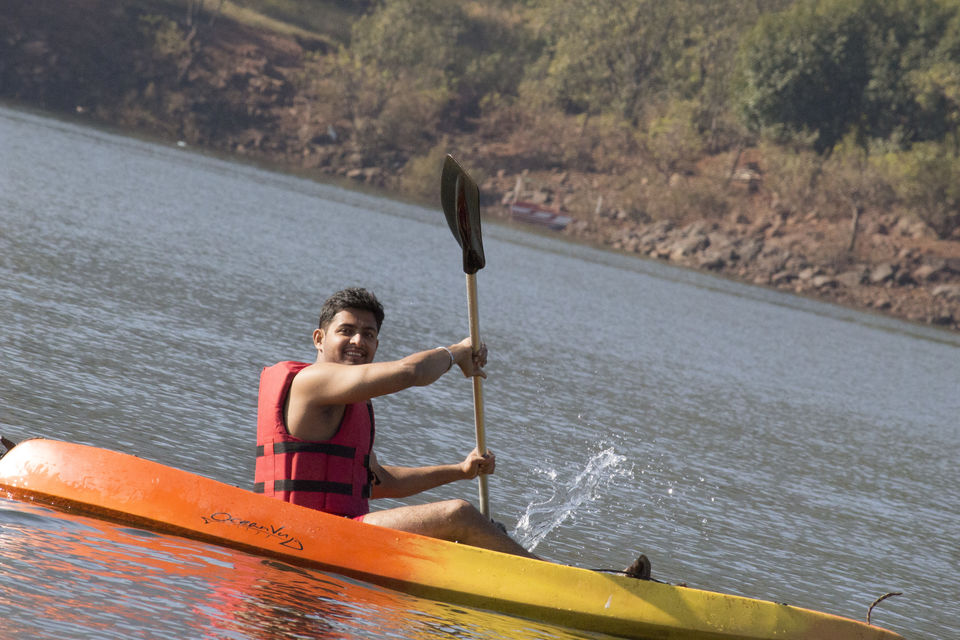 The next day, we did Kayaking and post breakfast, we had planned to leave back to Mumbai.
We left from Tapola at 12pm. I had a bike breakdown as the petrol tank was empty and as you know the Royal Enfield Classic 350 bikes doesn't have a fuel indicator and it was my bad that I didn't check the fuel level. By the time we had got fuel and all the efforts that we had taken to restore everything, it was 2pm.
We then had a sudden plan to take a night halt at Pune, have a gala dinner at Cafe Goodluck, off-course this was not a part of our plan, but last minute plans are always successful and we rode to Pune.
We had a blissful time at Pune and stayed at a hotel and the next day we rode back to Mumbai. We had reached Mumbai in just 3 hours as it was a routine Monday for everyone and we were still enjoying our ride..!!
I must say, Tapola is a must visit for the travelers who are searching for some off-beat destinations and need some different taste.
Please click on the link for the details of the camping-resort we stayed. Enjoy travelling.
http://www.tapolarivercamp.com/