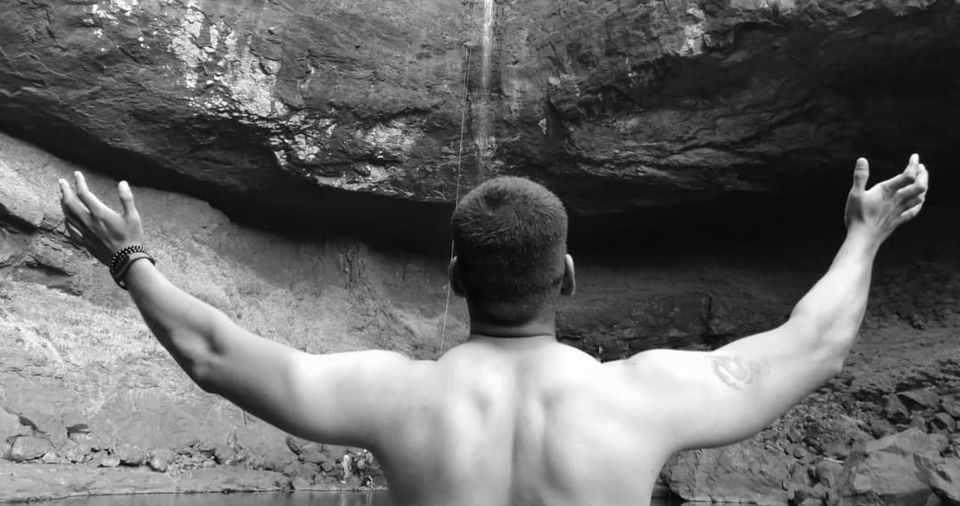 It is often said that 'It's better to see something once than to hear about it a thousand times'.
And from what I had heard about the serene and sublime falls of Devkund, me and my crazy gang had decided to make a short trip outta it. So,I rolled up my sleeves and started gathering info about the place,accommodation,food,rental bikes and everything else.
The initial plan was for a budgeted weekend gateway, for better or for worse it didn't end up like that. Taking a leave on the Christmas eve gave us the luxury of 4 holidays,so our plan extended to a Lavasa-Devkund-Lonavala-Pune trip.The wanderlust gene of ours went on a frenzy and we were ready with our backpacks.
Without further ado,lets quickly get down to the itinerary:
Day 0: Bus from Miyapur,Hyderabad to Wakad Square Signal,Pune.
Day 1:
-We had the luxury of getting freshened up at our MNC branch(which shall not be named) at Pune, after which we started our bike journey(We had hired our not so good bikes from RoyalBrothers,Pune at a fair price) to city of Lavasa.
-After covering approximately 60km with minor pit stops for the local cuisine i.e.VadaPav,we had reached our destination at approximately 1600 hours(Pune to Lavasa-3 hours).
(P.S..Some check post charged us 200 bucks per bike while entering the city of Lavasa).
-We had booked our stay at Premium Luxurious Villa at Lavasa and trust me,I couldn't have found a better place,The staff were helpful and the rooms were as good as it may get.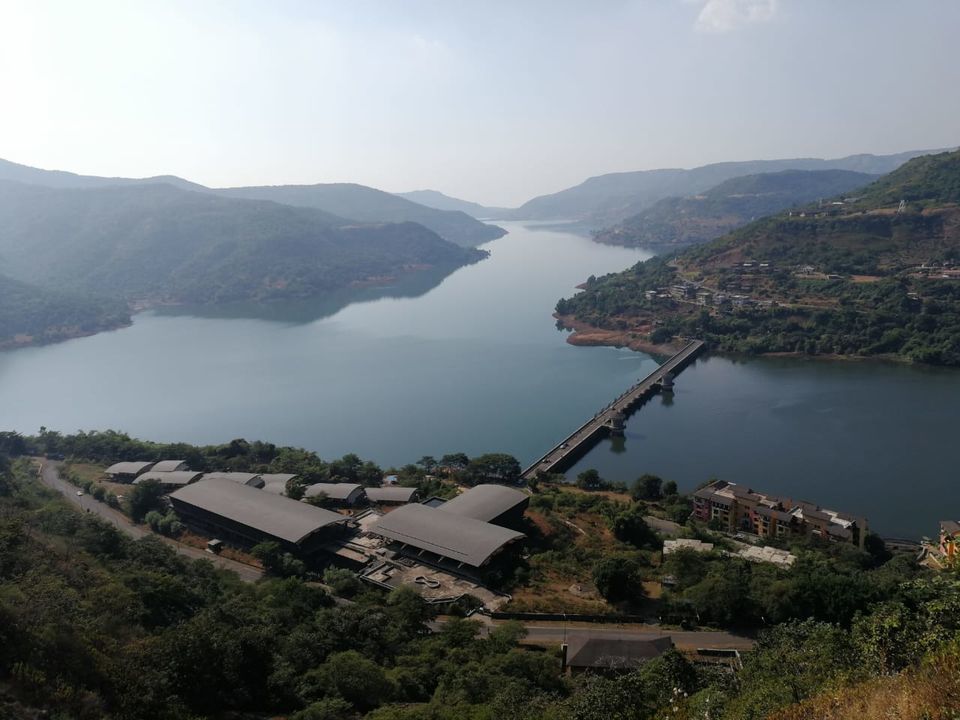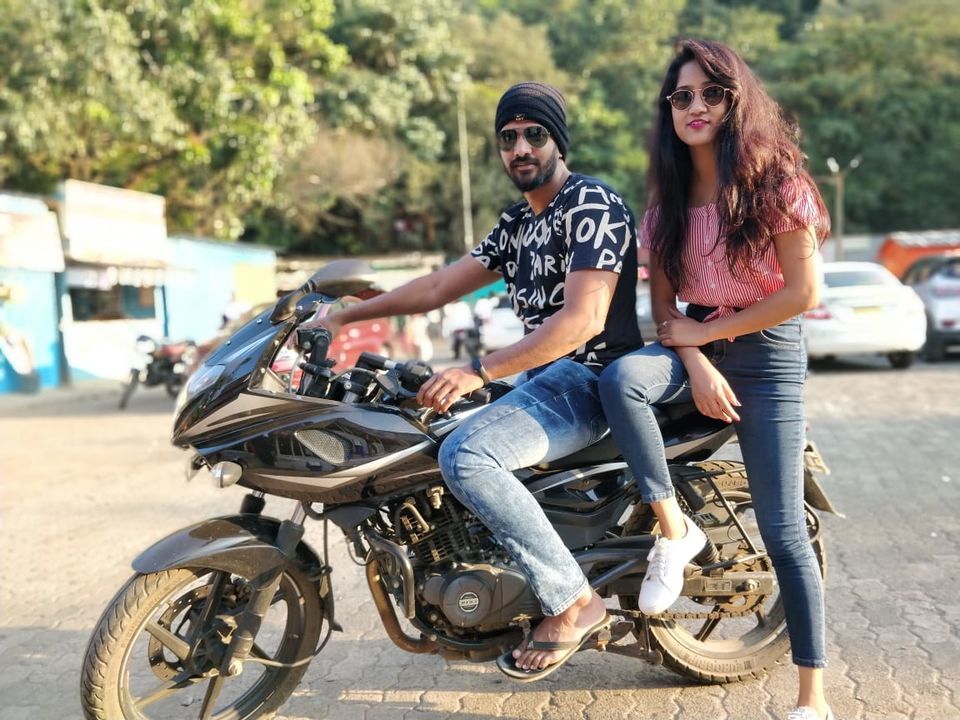 -After getting freshened up,we went out for Brunch and local sightseeing. And the city of Lavasa didn't disappoint,it was aesthetically pleasing. Spending the night with your friends on the beautiful lakeside on a chilly winter under the silent stars while sipping tea from the Tandoori Cup made it worth all the aches we have had while coming here. Pictures were clicked,memories were made and we were back to our Villa where we decided to cook and share horror stories,we cooked some horror stories in the go :D .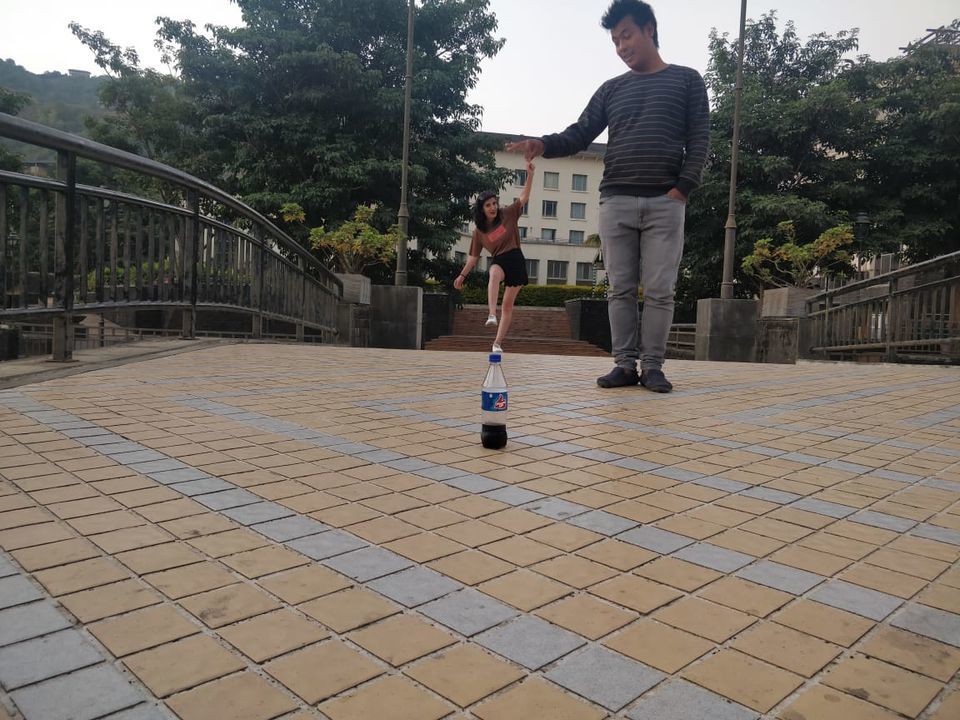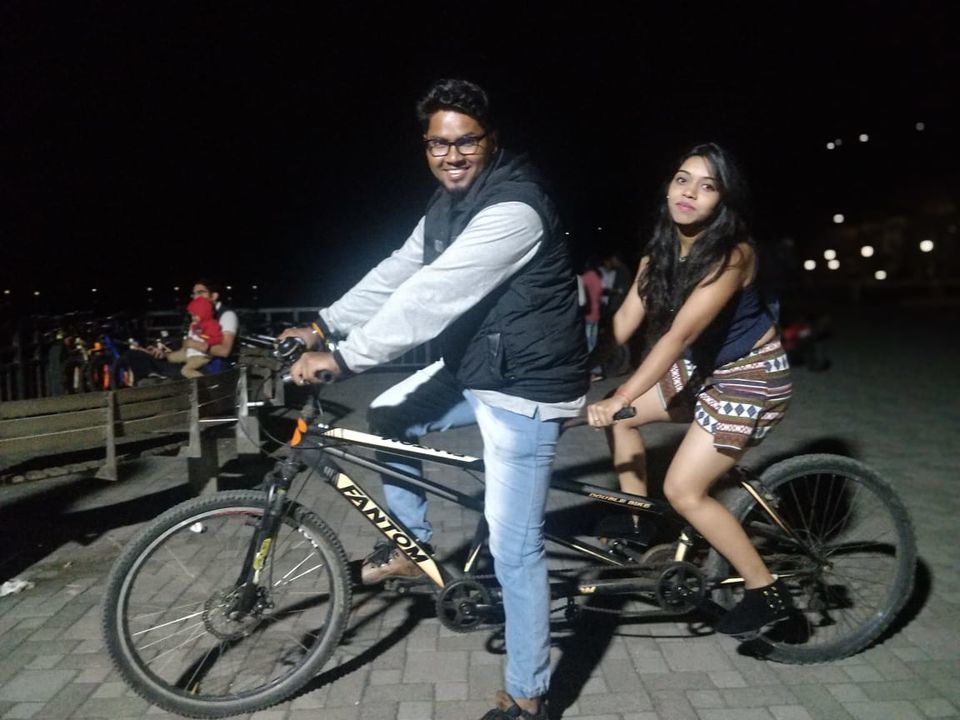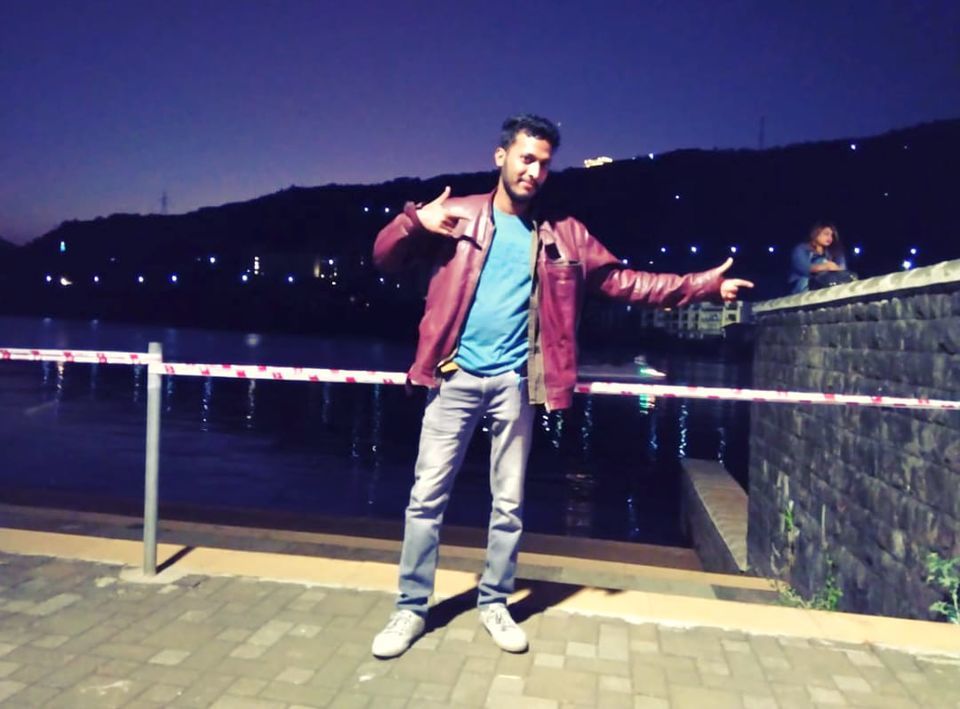 Day 2:
-We had decided to start early from Lavasa to Devkund and to travel forth to Lonavala the same day but things always don't go as per plan.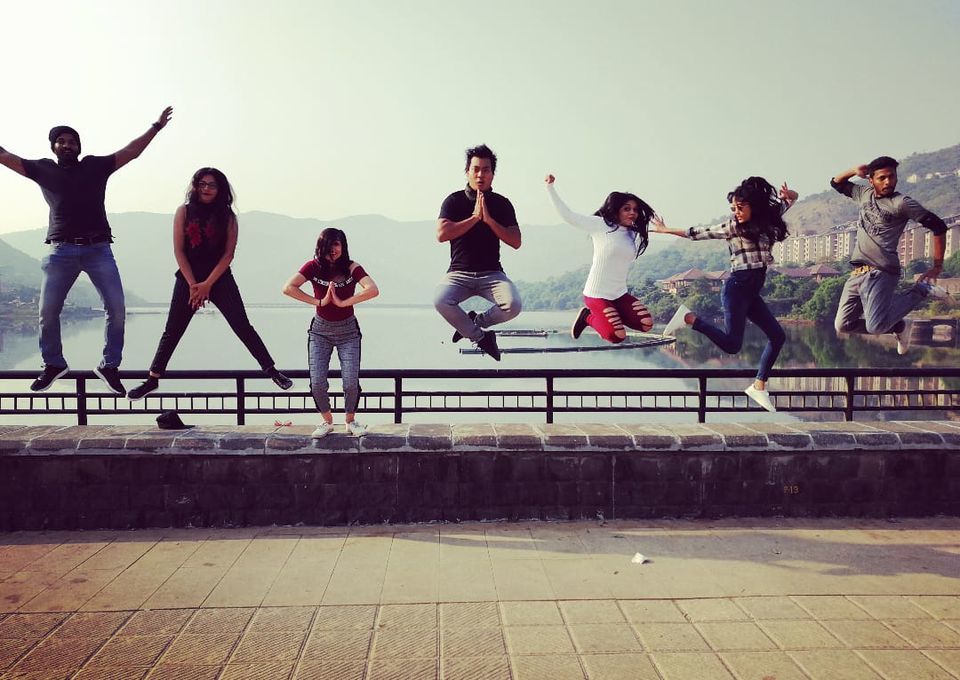 -We started late by 9.30AM and due to time crunch, decided to take on a short path meant only for bikes(The plan earlier was to take the good road through Tamhini Ghats).
The shortcut spanned for over 15 kms and this road was one of the worst I have ever faced,I have ridden in Ladakh but here we had to drag our vehicles(some credit should go the bad condition bikes as well).
After covering the bad roads,we again touched the main road and it took us another 90 minutes to reach the village of Bhira,we took pit stops in between for breakfast and tea.
-Zeus was pleased that day as we found a restaurant(which only opens up on the weekends) where we ordered food that we were gonna have after coming back from falls,we decided to rest our vehicles and dump our backpacks there and carry only the essentials.(P.S..Only Vodafone signal works there)
-We had to take a guide from the village who charged us 400 bucks for 8 persons as the 7 km trek was gonna take around 2 hours.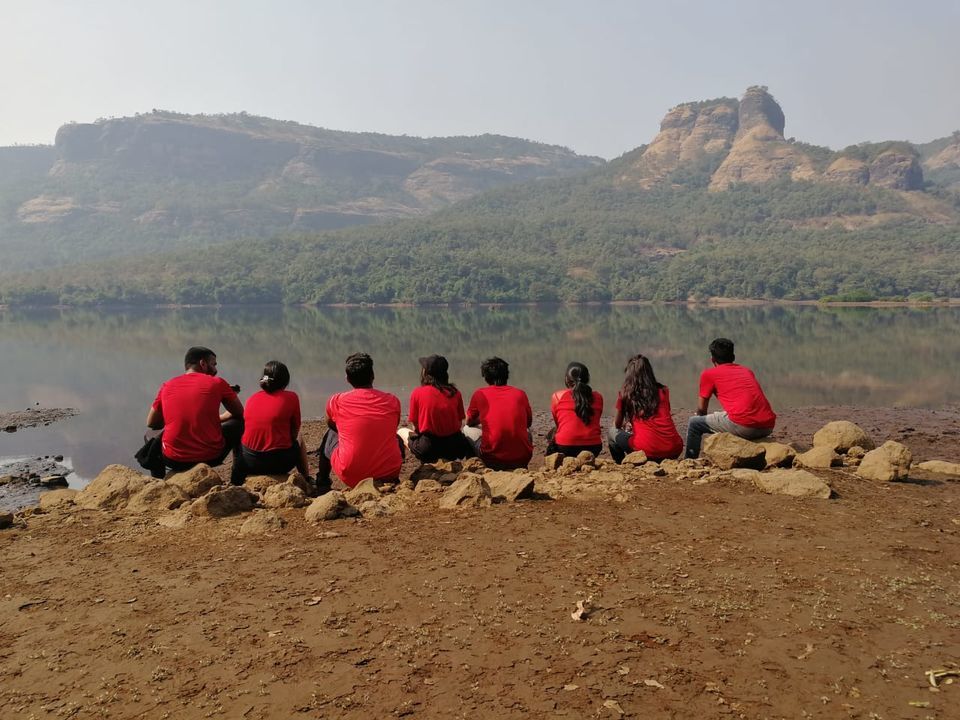 - We reached Devkund falls at approximately 1500 hours,water was gushing down the mountain and pounding the rocks.Some people were rappelling down with nothing but excitement in their eyes. We were sweating profusely after the trek while the water was bone chilling. On a normal day, I wouldn't have dared to enter those waters where temperature got down to below 5'C but today was different. After relaxing in the ice cold water for 30 minutes,the fear of hypothermia took some of us out of the lake while some of us decided to make dabs,click Pics and harp on the beauty for this memory was gonna last forever.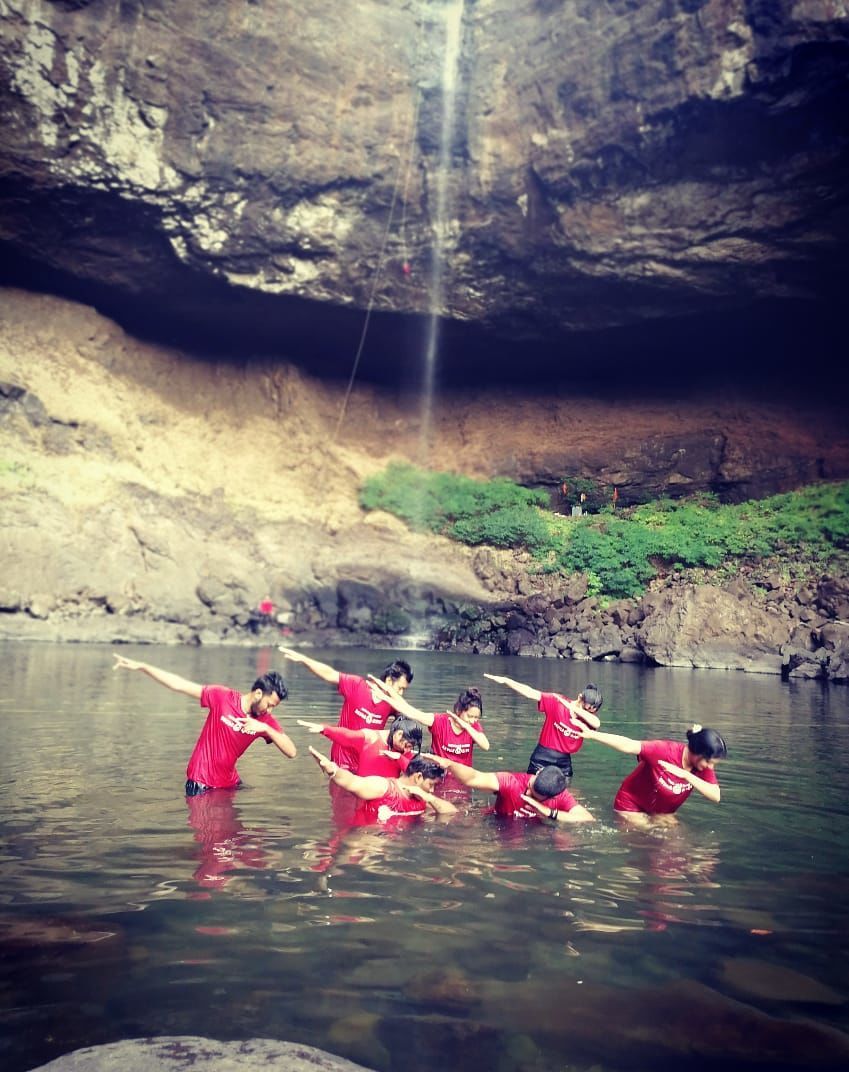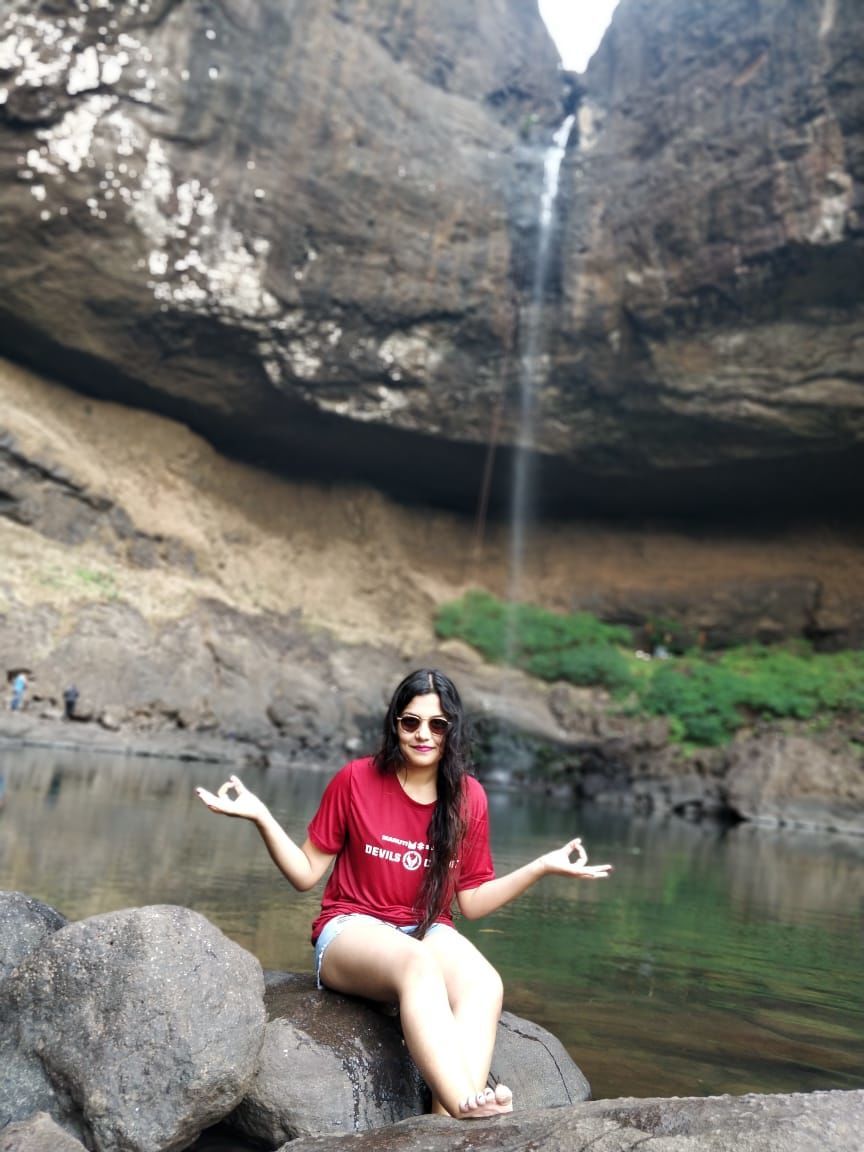 -By 1700 hours,we started our trek back ,it took less time to get downhill.We spend some time seeing the beautiful sunset by the backwater lake and taking pics.By 1900 hours, we were resting in the restaurant at Bhira with Chicken/Veg Thali in front of us. It didn't took the gang even 15 mins to gorge down the good.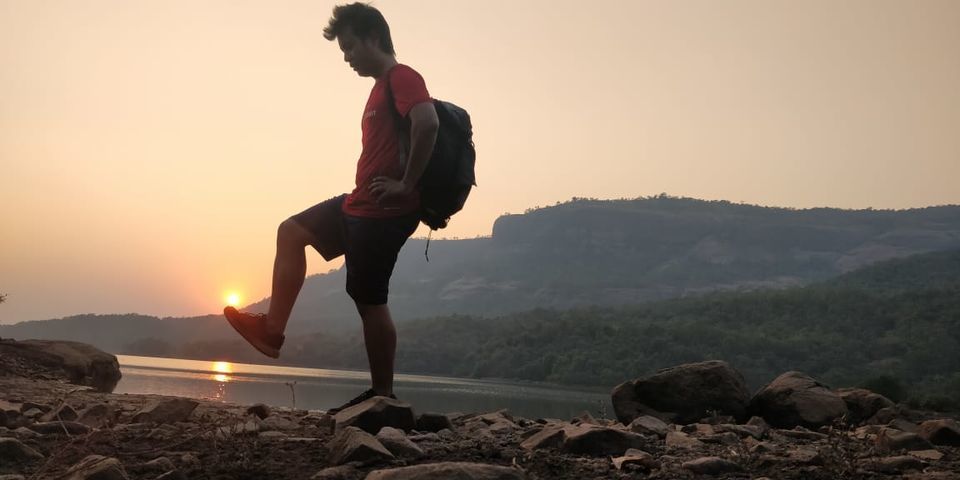 -By 2000 hours, we started to Lonavala .The night was dark and full of terrors,there was no sight of human civilization en route for the first 20 km's but with multiple pit stops,we drove under the moonlight and managed to reach our destination at Lonavala by 2300 hours.
(P.S..The roads in Khandala and Lonavala are a treat to watch especially at night.)
-Everyone was fast asleep at Gurukrupa Bungalow,Lonavala by midnight.
Day 3:
-Morning started with music,maggi and tea. We checked out and went on to visit Lions Point,Sunils Wax Museum and Bhaja Caves.We didn't have enough time to go to Lohagad fort and other places.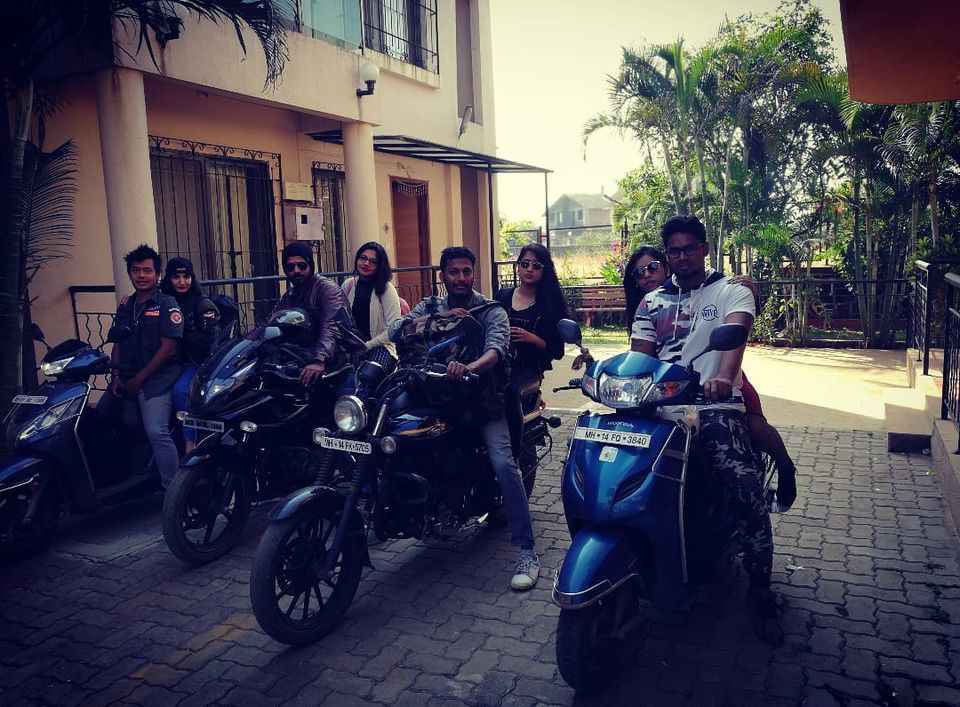 -By 1700 hours, we started back our journey to Wakad,Pune where we returned our bikes.
-We had booked our train tickets in waiting which didn't confirm and we didn't get bus to return back the same day either.
-So,a friend of a friend helped us and we spend the night at the College of Military Engineering,Dapodi. It was Christmas night,Our gang gathered around in a room and played some games after which some of us took a stroll through the army campus. I as a military enthusiast was in awe of the place,the discipline and the clean campus.
-Our trip had ended and we had happy faces.
Day 4:
-Next morning we took a bus back to Hyderabad.
I go by the alias Devil and this is my first amateurish attempt at blogging.
Godspeed!!!