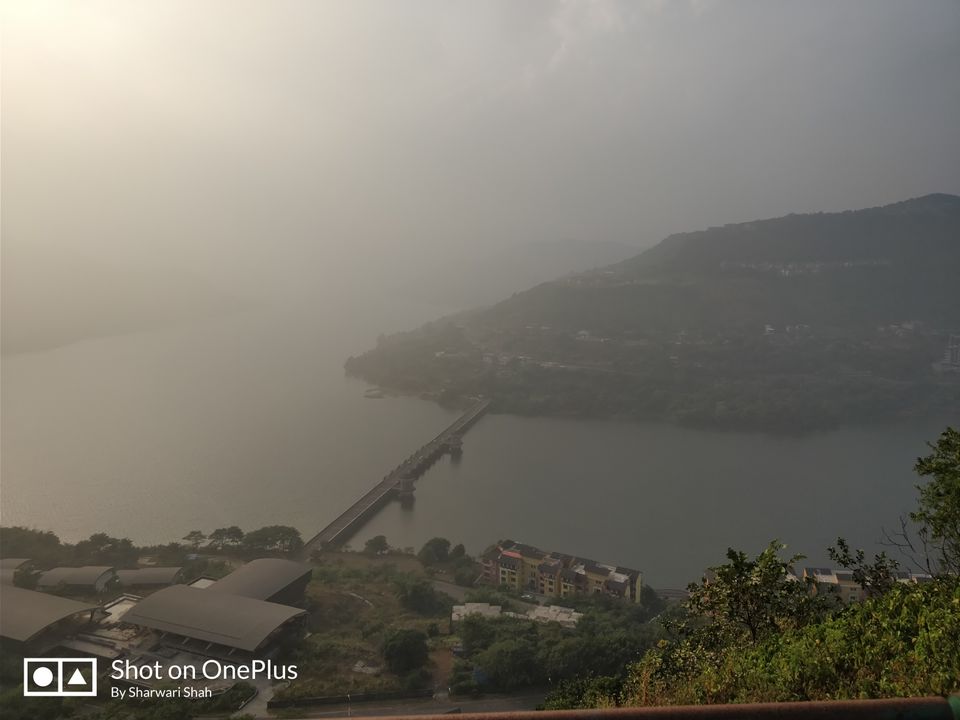 The plan all began on one of the Saturday and was finally able to make it on a Sunday. I wish OnePlus also had a facility of date. I could broadly remember the exact date. It's a one day getaway to refresh yourself amidst of nature and man made interventions.
It was early monsoons when we kicked for the place called Lavasa near Pune. It's around 57 kms from Pune, Swargate. It took us approx 1hour 47mims to reach the exact destination.
To reach Lavasa we have to travel through Temghar Dam. You just cannot miss this dam if you are driving towards Lavasa. Road towards lavasa is having a good view of this dam and Backwaters. As usual there are road side stalls serveing Hot Corn , Tea and snacks which adds on to day fun-filled.
Once we enter Lavasa it has lovely scenic beauty where usually people are busy clicking photos and selfie's. Once you cross the ghat and reach the main road which leads to the bridge you would have to pay INR 500 for the car and INR 200 for 2-wheeler which is absolutely not required and is just a way to collect money.
There are hotel/restaurants who charge a bomb for the orders. It is always recommended to have a nice misal and bhajjis and yes masala tea is a must.
Overall a nice relaxing getaway option near Pune.