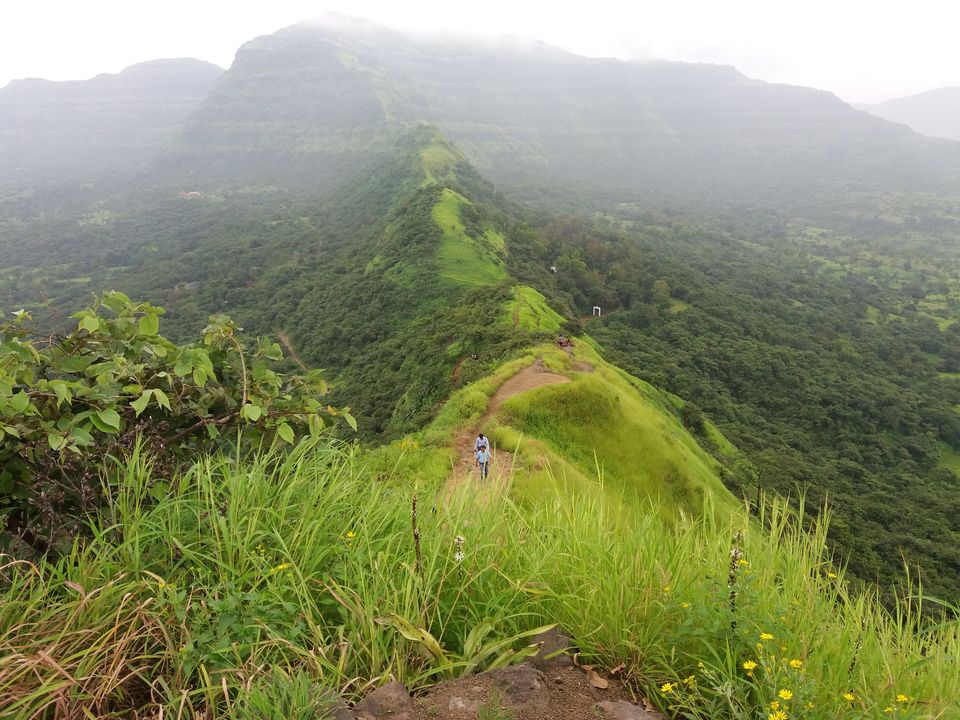 Fort State: In ruins, though Main gate and few bastions are good
Base village: Tikona Peth
Difficulty: Easy
Visiting hours: Open all days of week.
Things to carry: 2 liters water, Shoes with proper grip, some snacks.
Tikona fort is a hill fort near Pawana dam, Lonavala region, Pune. Tikona means triangular in Marathi. There is a temple of Vitandeshwar at the top of fort and hence it is also known as Vitandgad. Just further down the road, there is a Gurudwara that we visited.
Six of us (I, Swapnil, Bhanupratap, Akshay, Ganesh and Govind) had gone for this trip.
We started at around 10-30 in the morning from Wakad, Pune and took below route. The road is motor-able and lot better compared to Paud-Jawan route.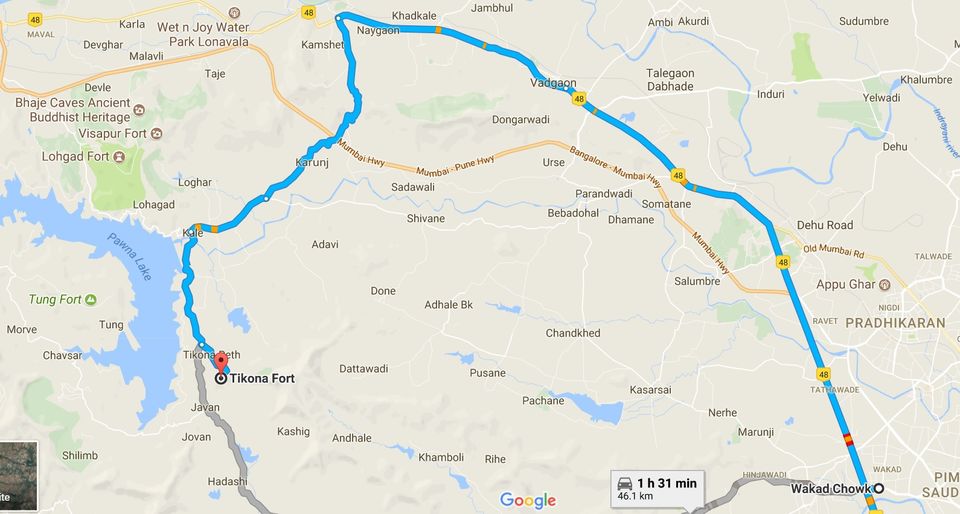 Just after Kamshet, we turned left.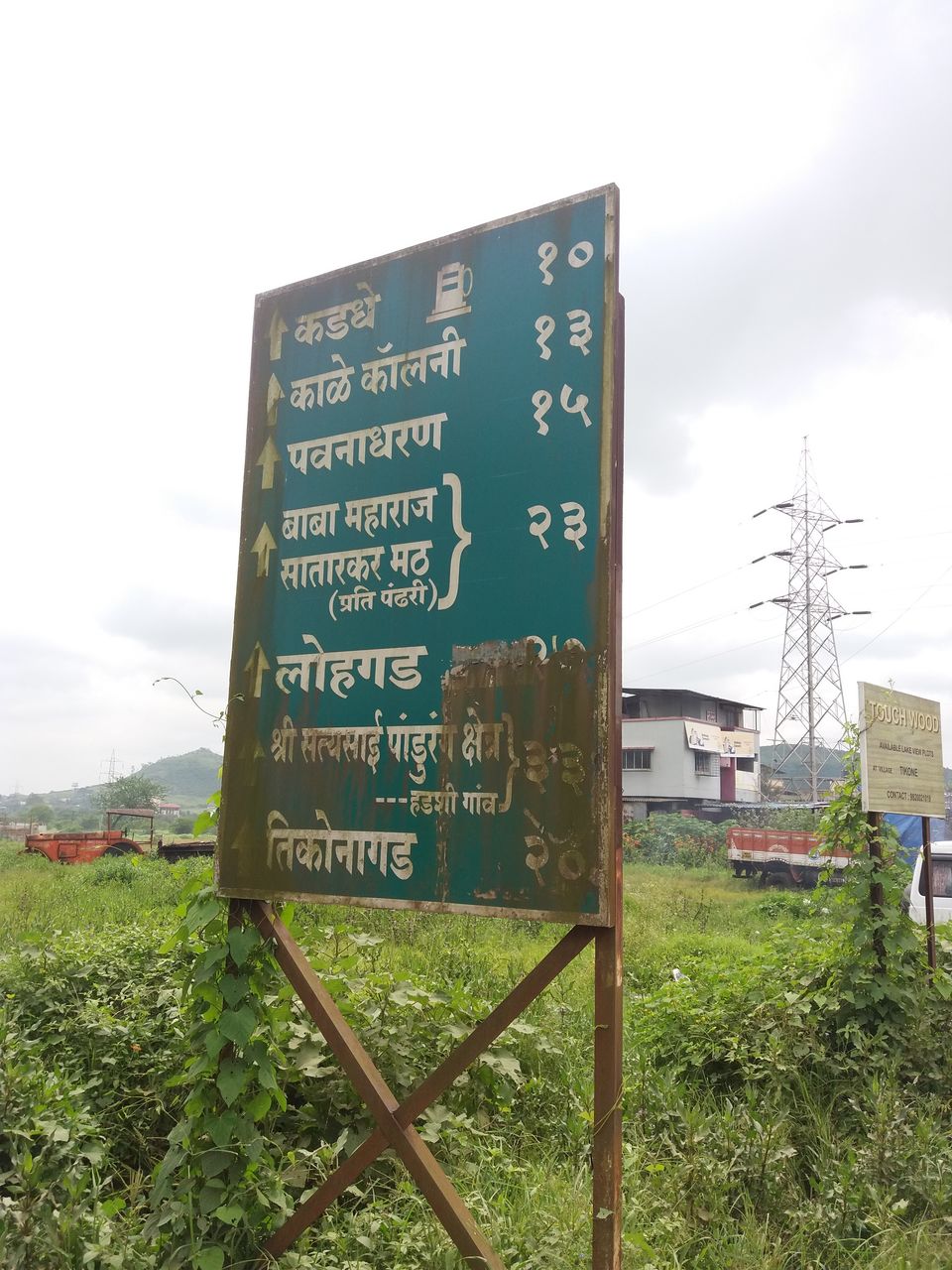 Further, once we went after Mumbai-Pune expressway bridge, on the right side, there are Bedse caves. These are very old caves similar to Karla and Bhaje.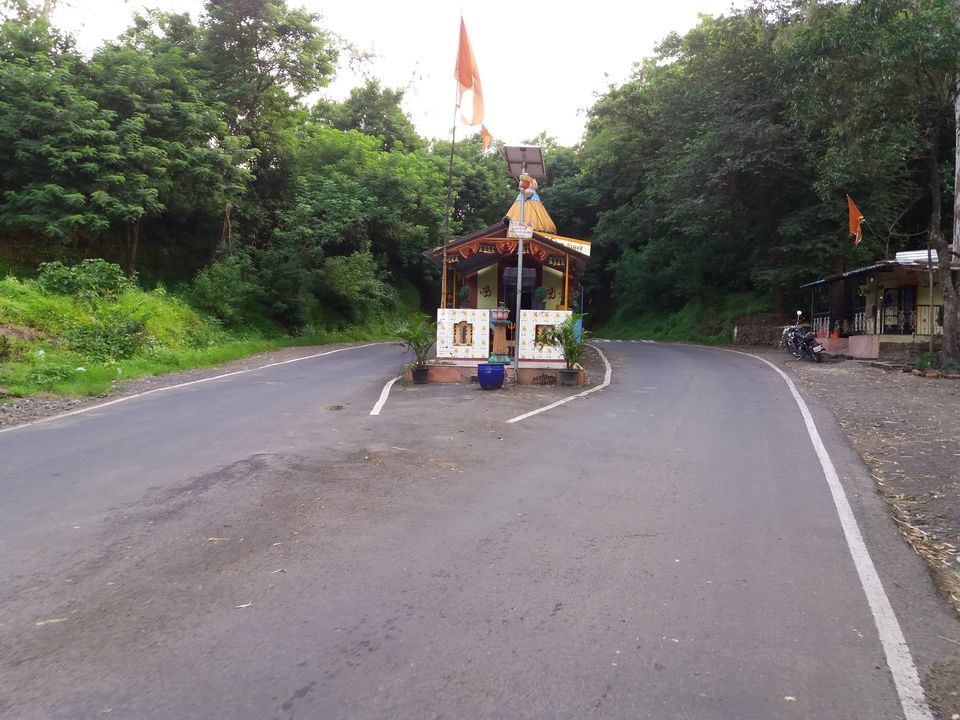 Going ahead we saw farm of Gerbera flowers.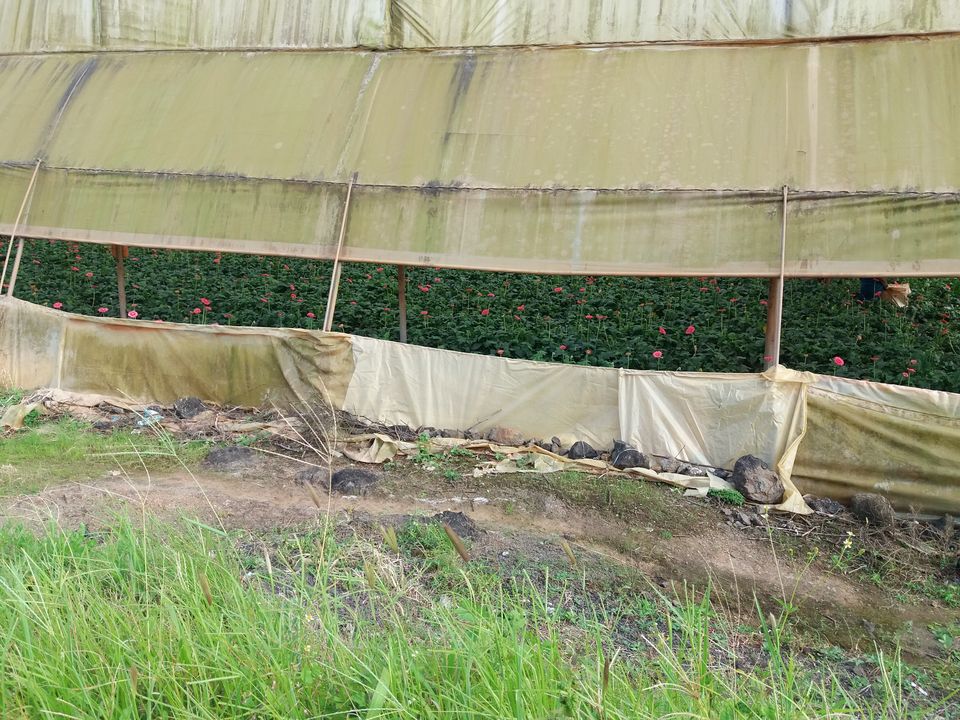 Later, we crossed a bridge over Pawana dam and saw majestic Tung fort across the dam.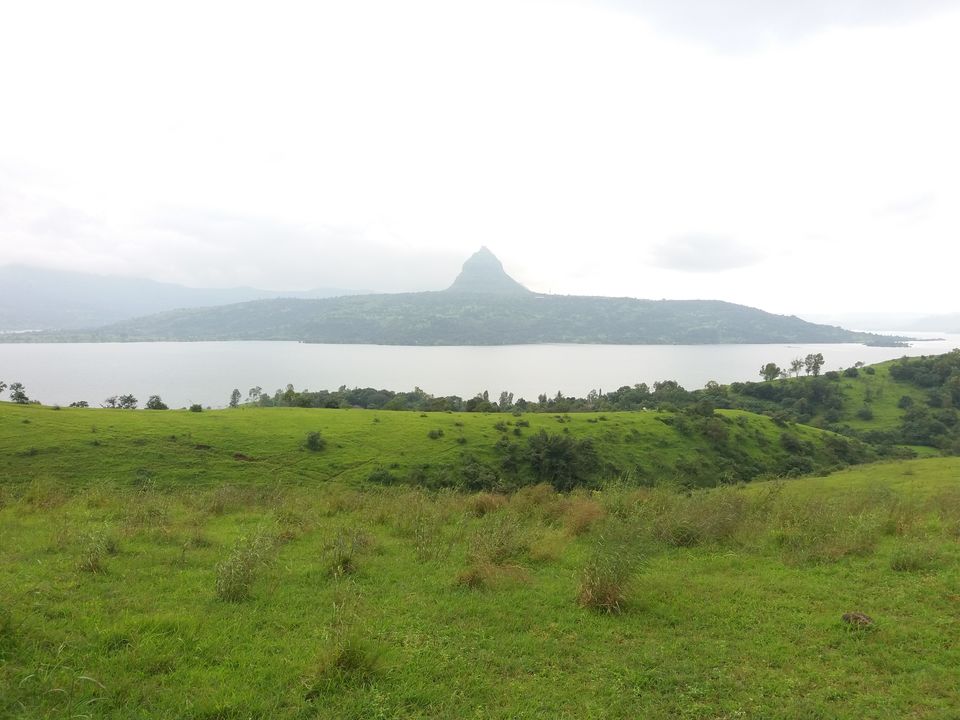 After crossing Tikona peth village, we reached the base of the fort in 2 hours.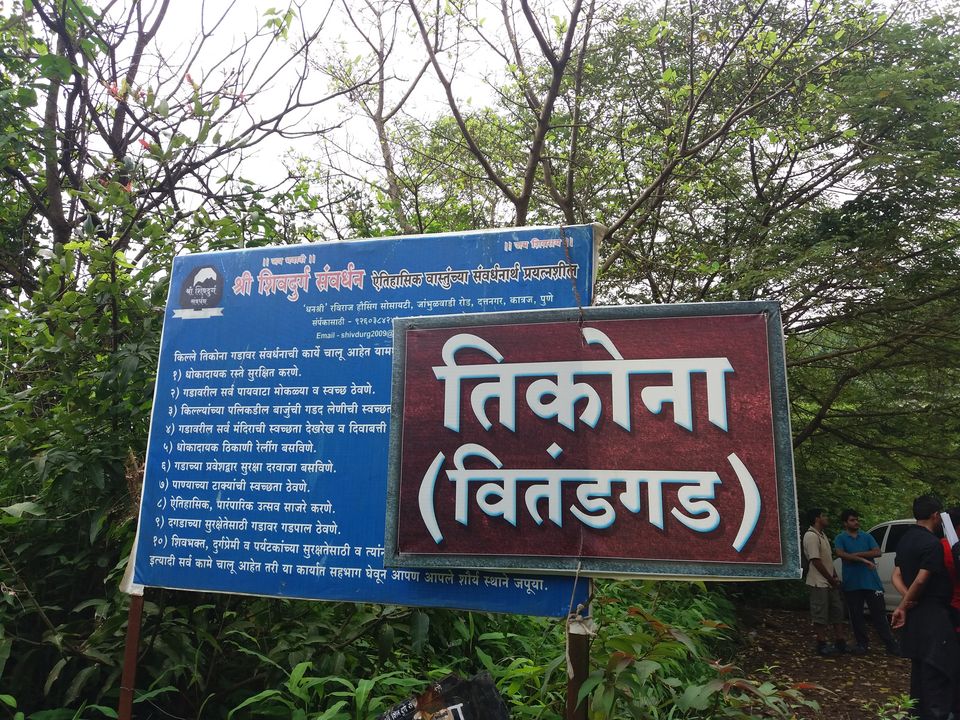 There was a renovation work being done for the temple at the top of the fort. People at the base requested us to carry two bricks per person and we were more than happy to extend our help. I was unaware that I was also carrying a snail along with the brick. I set it free on the ground and continued.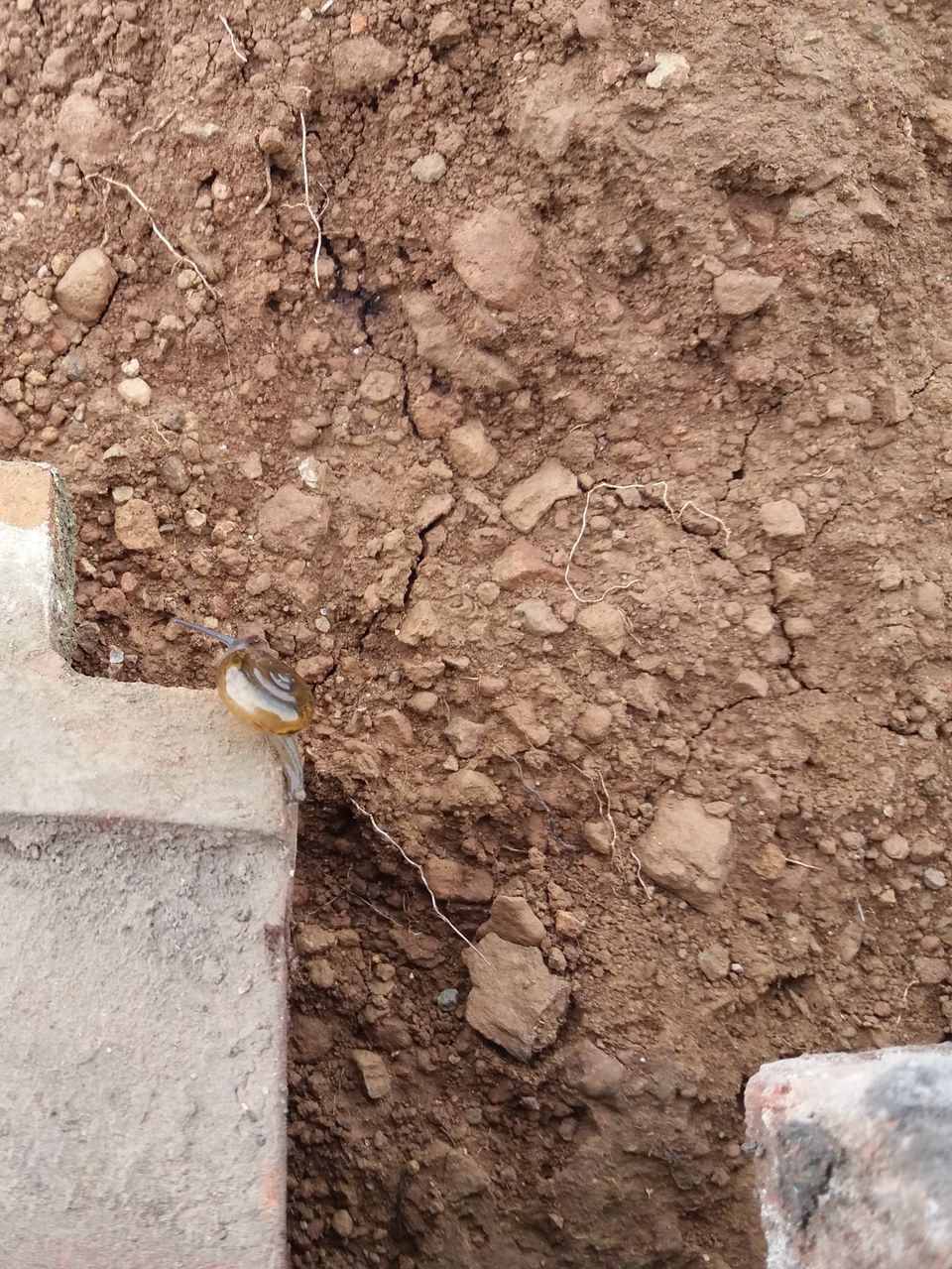 Came across a place which was used for initial frisking before allowing entry to the fort.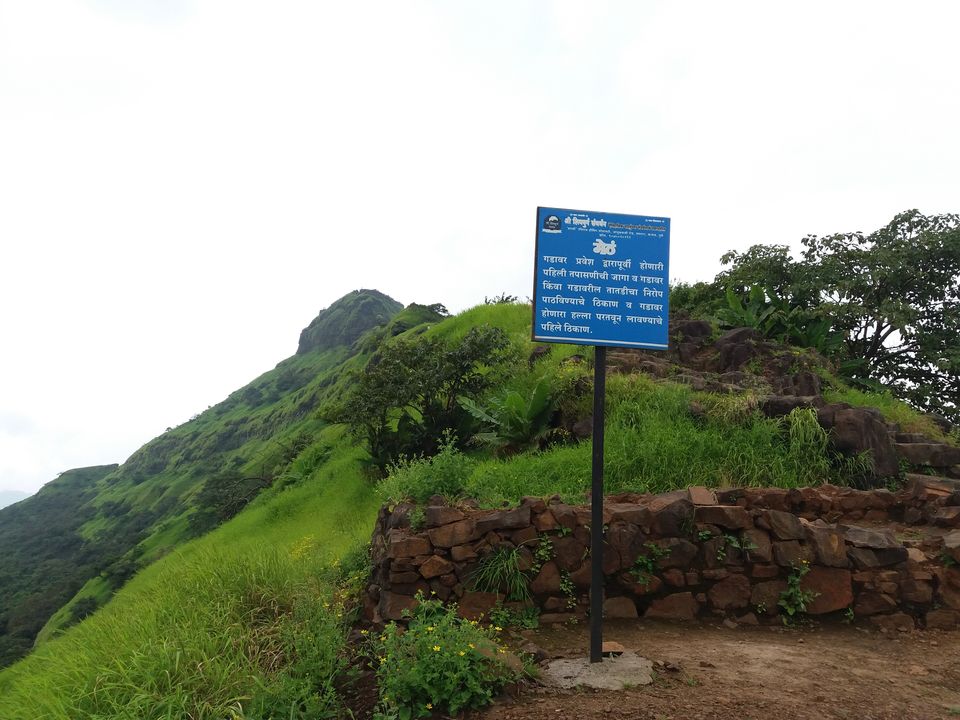 After that we found the first cave on the fort and small gate to it.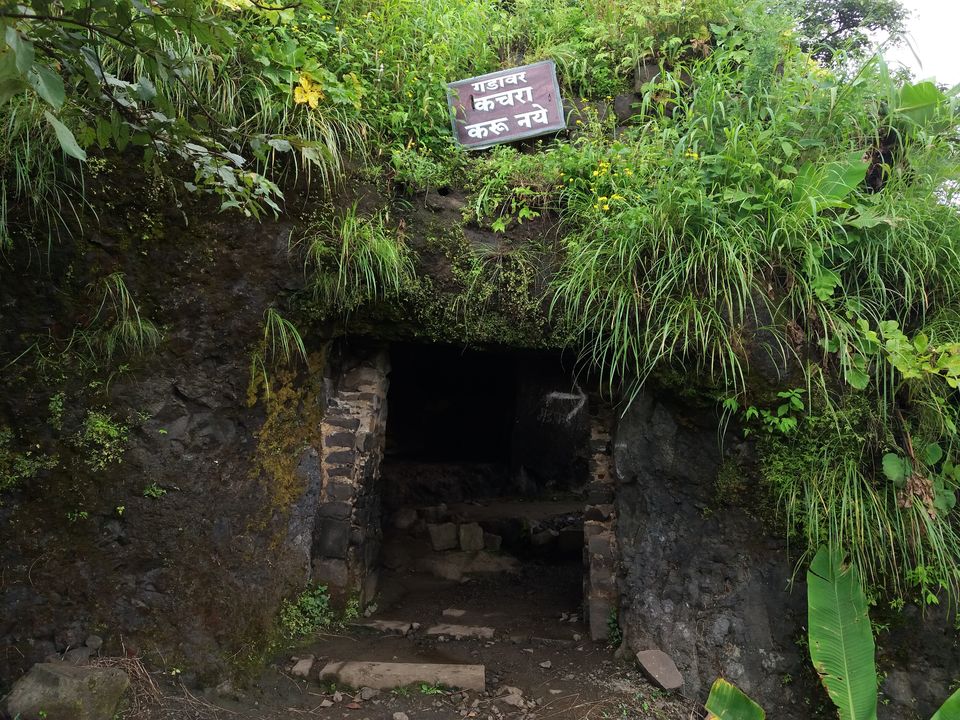 Moving ahead, we reached to the the second gate of the fort, also knows as Vetal Darwaja.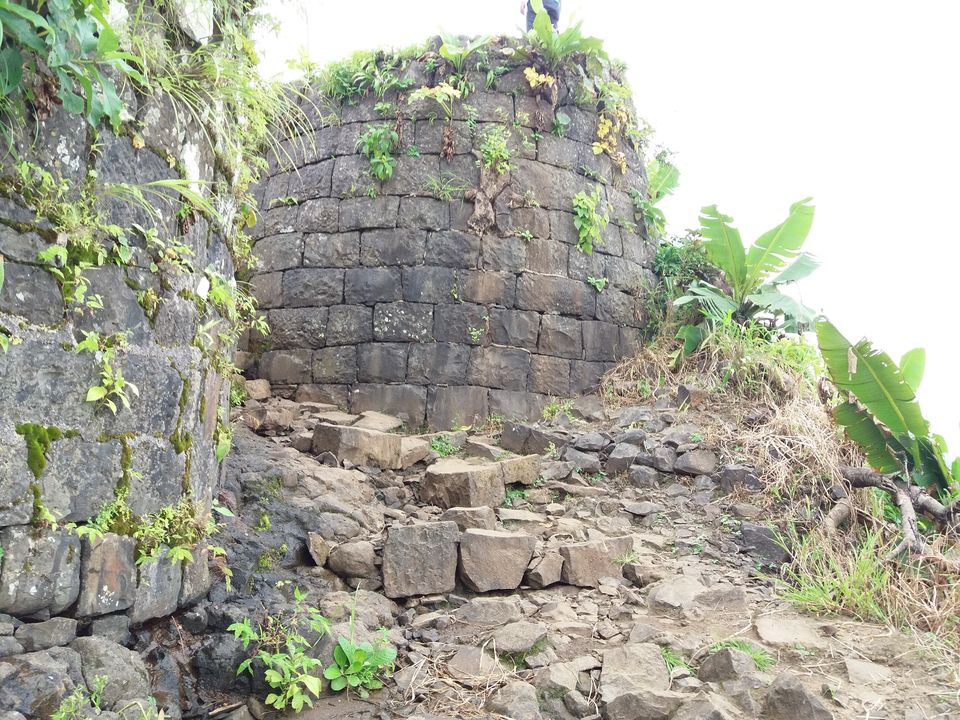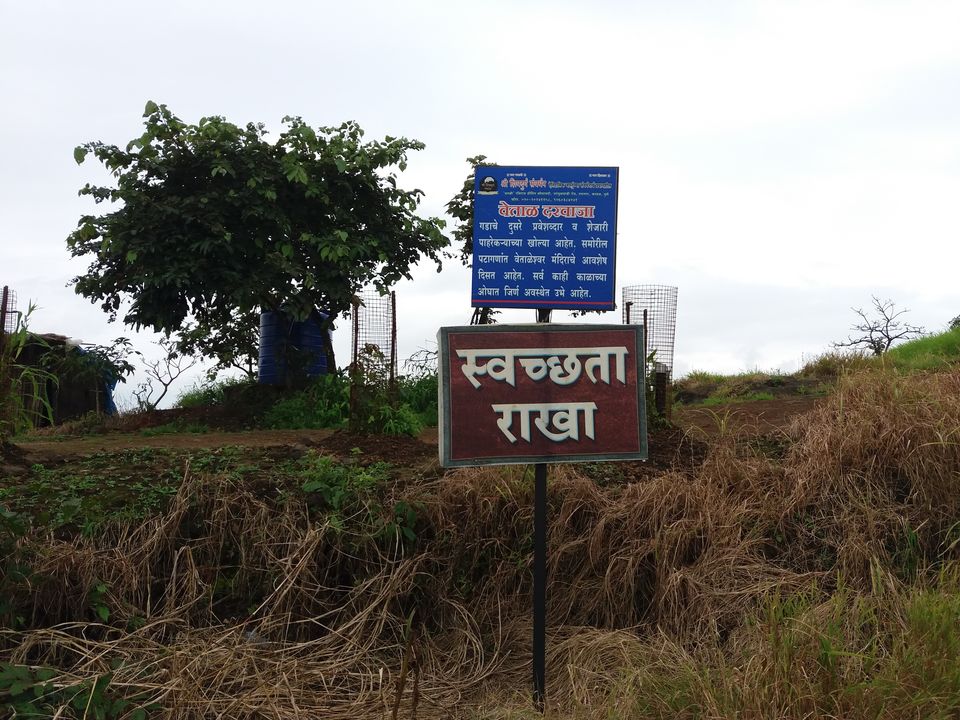 After walking few steps, we saw this beautiful sculpture of Lord Hanuman. It is known as Chapetdan Maruti. It shows Lord Hanuman slapping the devil and hence this name.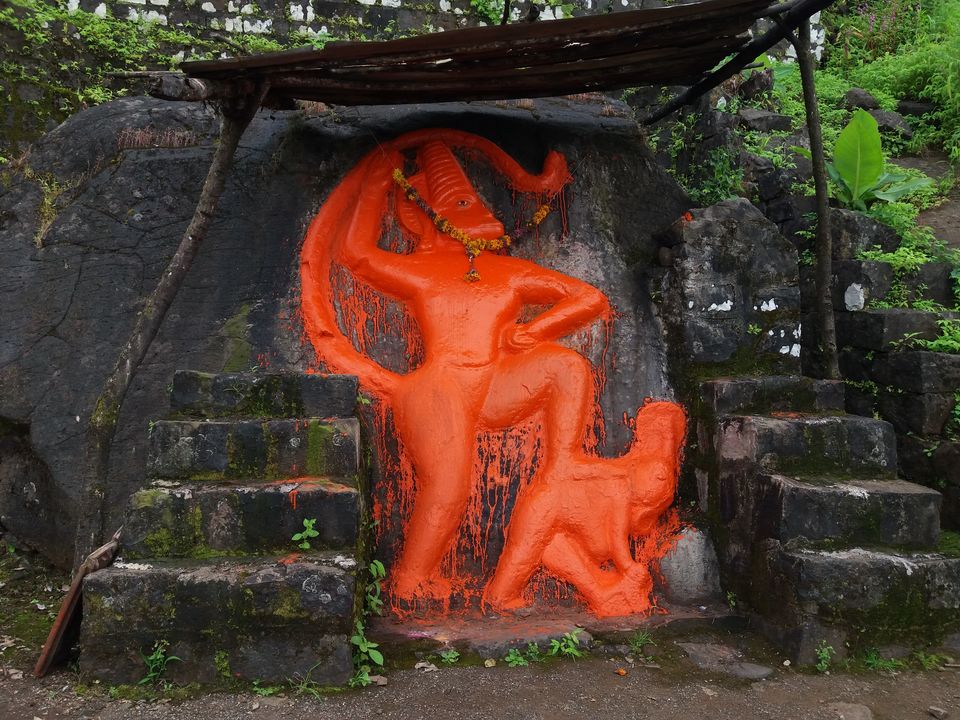 Just few steps ahead, there is a water tank and beyond which there is a Lord Rama temple in the cave. We spotted some fishes in the tank which meant water would be there in the tank entire year.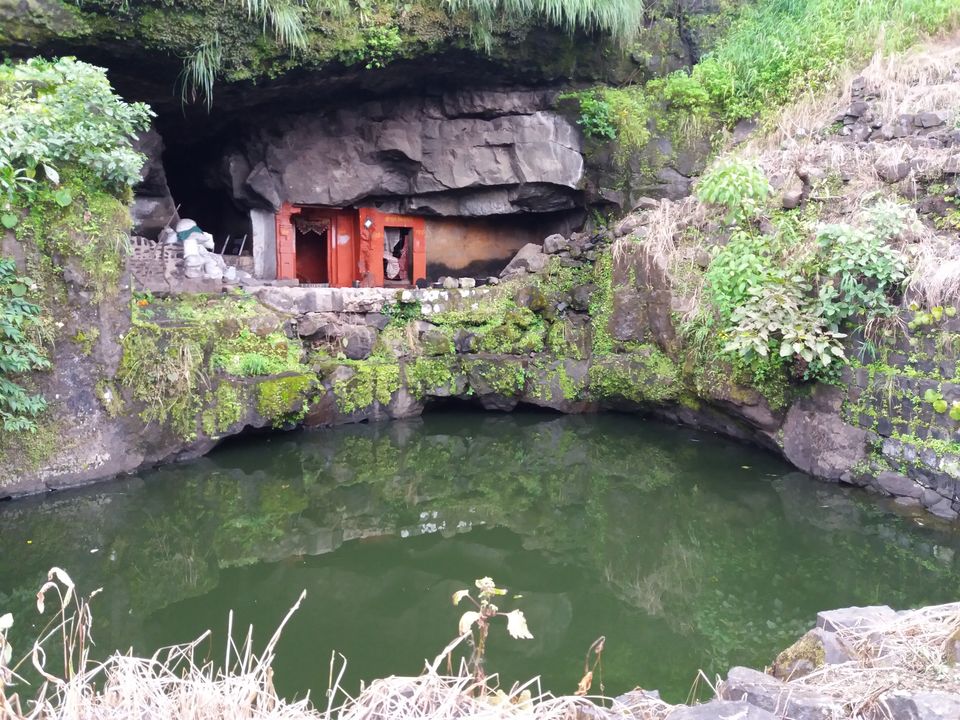 After this, there are two ways, one leads to the fort and other goes to two gates of the fort.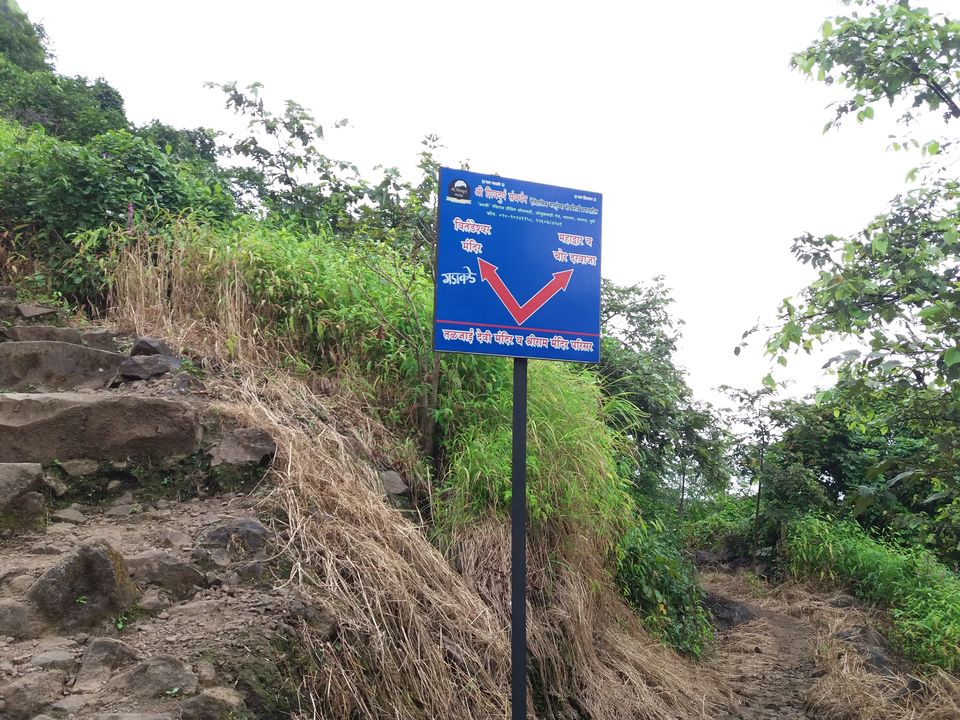 we took the path to fort and saw this limestone mixer.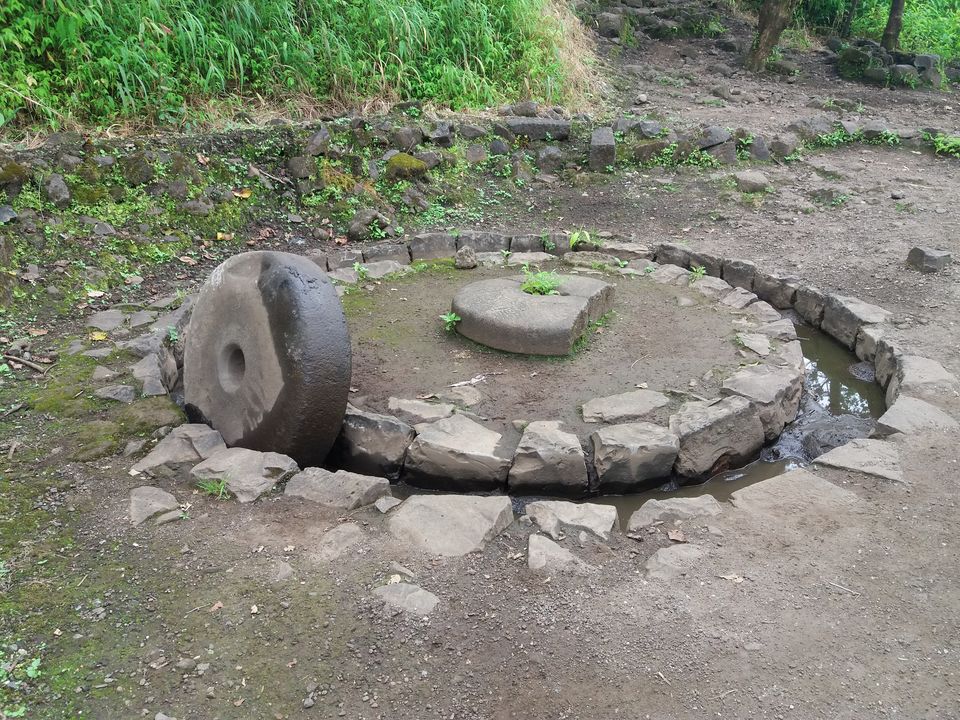 Now, we had reached to the place where narrow steps start. This part is little tricky, especially in monsoon as the steps become wet and slippery. However there is a rope tied on both sides of the steps which aid greatly in climbing up.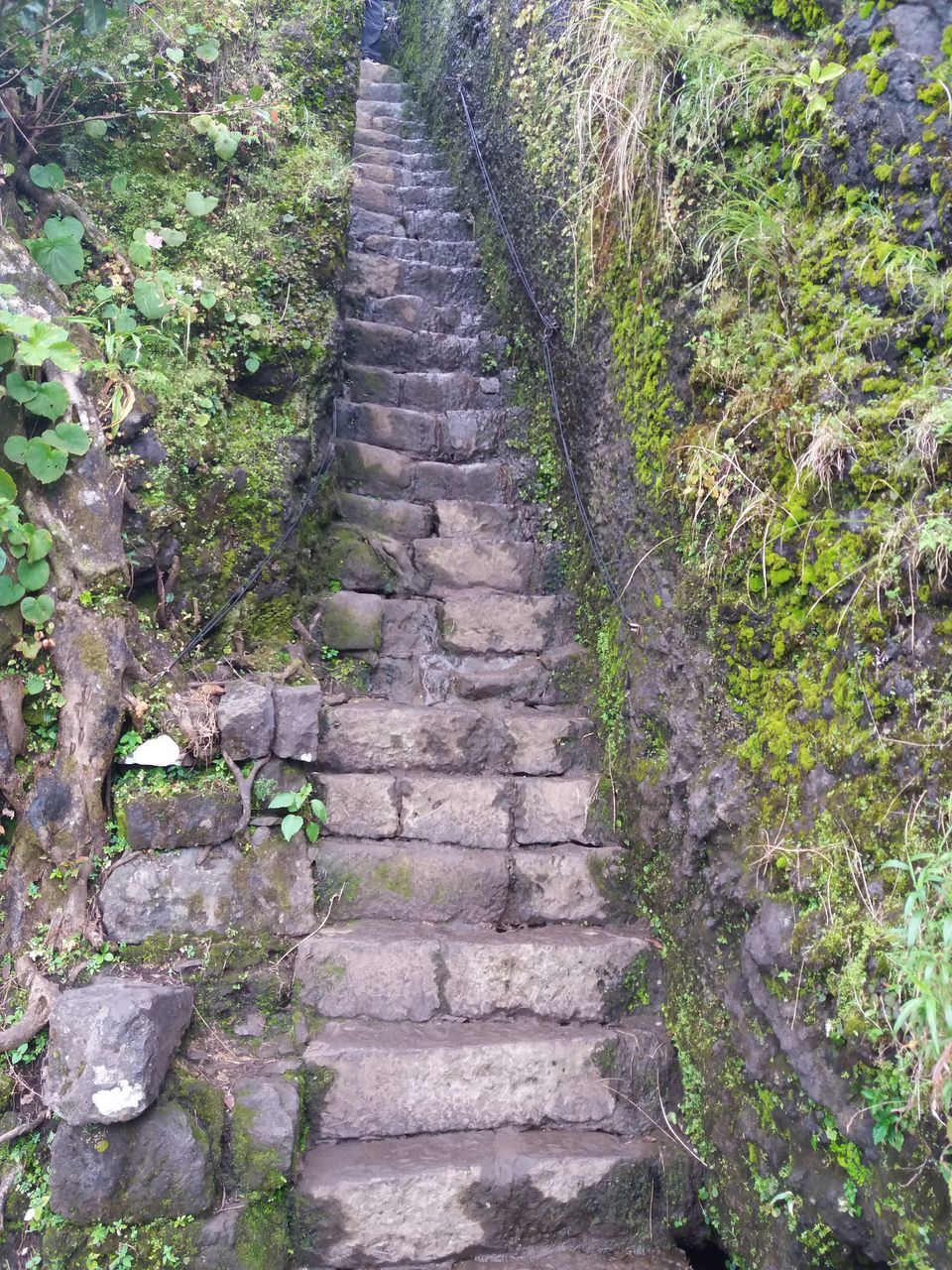 Once we crossed this patch, we found this bastion on the fort. There were many monkeys around. We clicked many snaps here.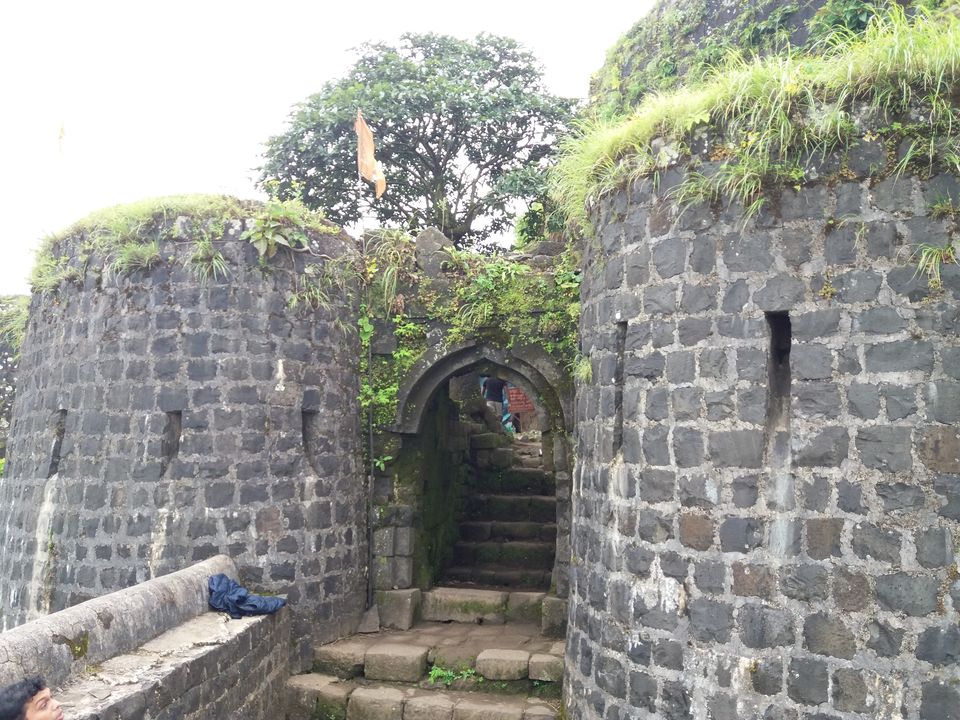 In between the path, you can get lime juice or butter milk. If you are hungry, there is a vendor who sells snacks too.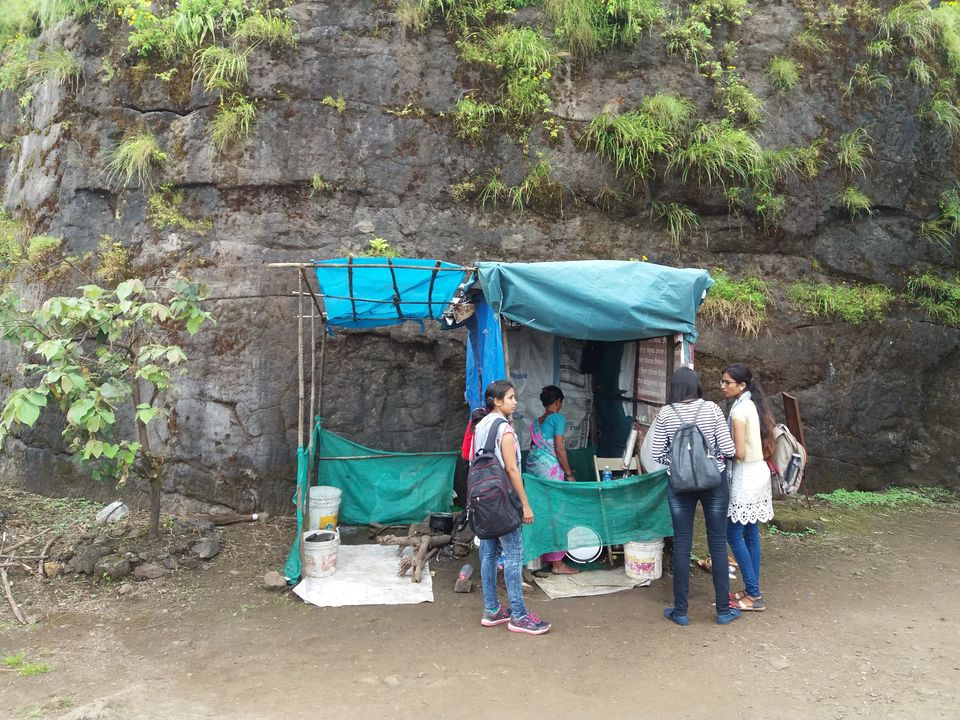 We reached the summit in around 1-30 hours. There is a Vitandeshwar temple. These all are made up of rock. We took the blessings here.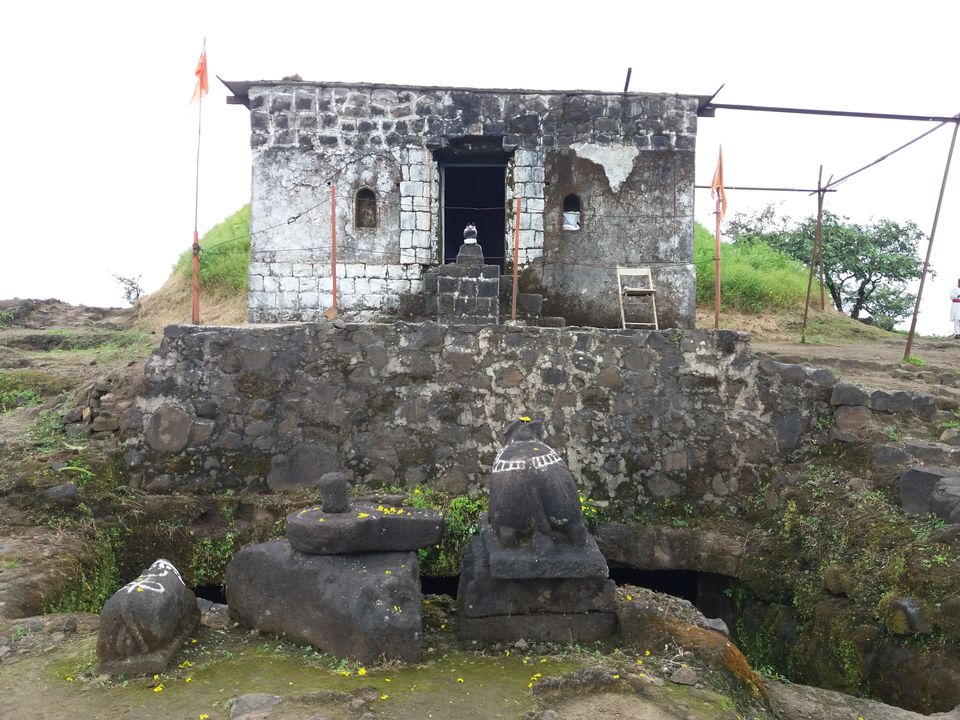 There is a large pond at the top and it is advised not to enter in it as it is deep and is muddy.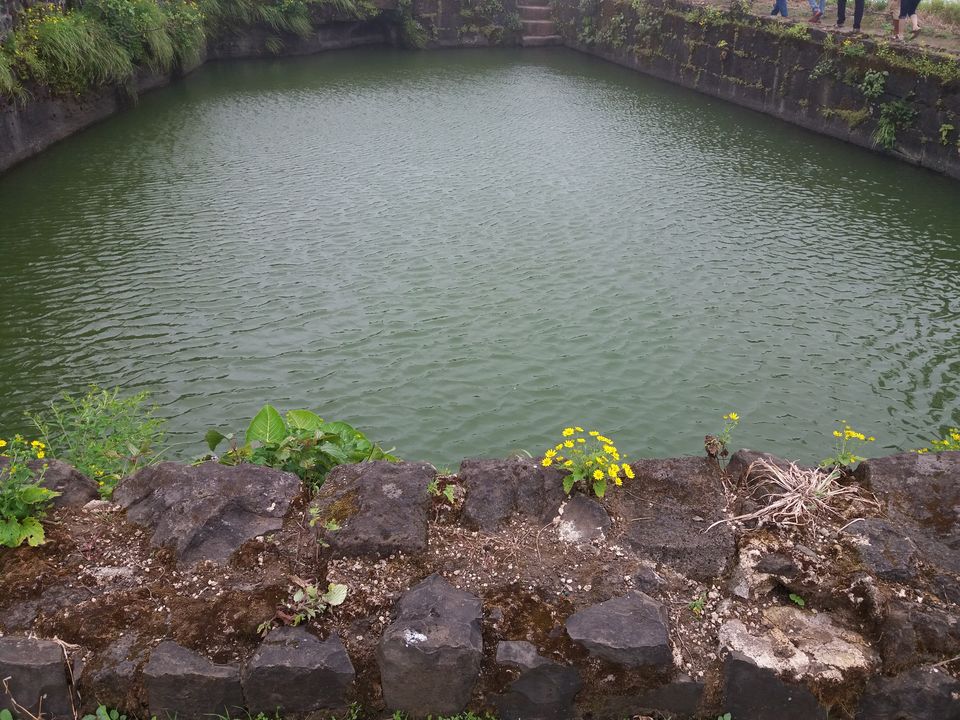 There was a drizzle once we reached the summit, mist started covering fort and we could hardly see anything around. We spent nearly an hour relaxing and enjoying the nature.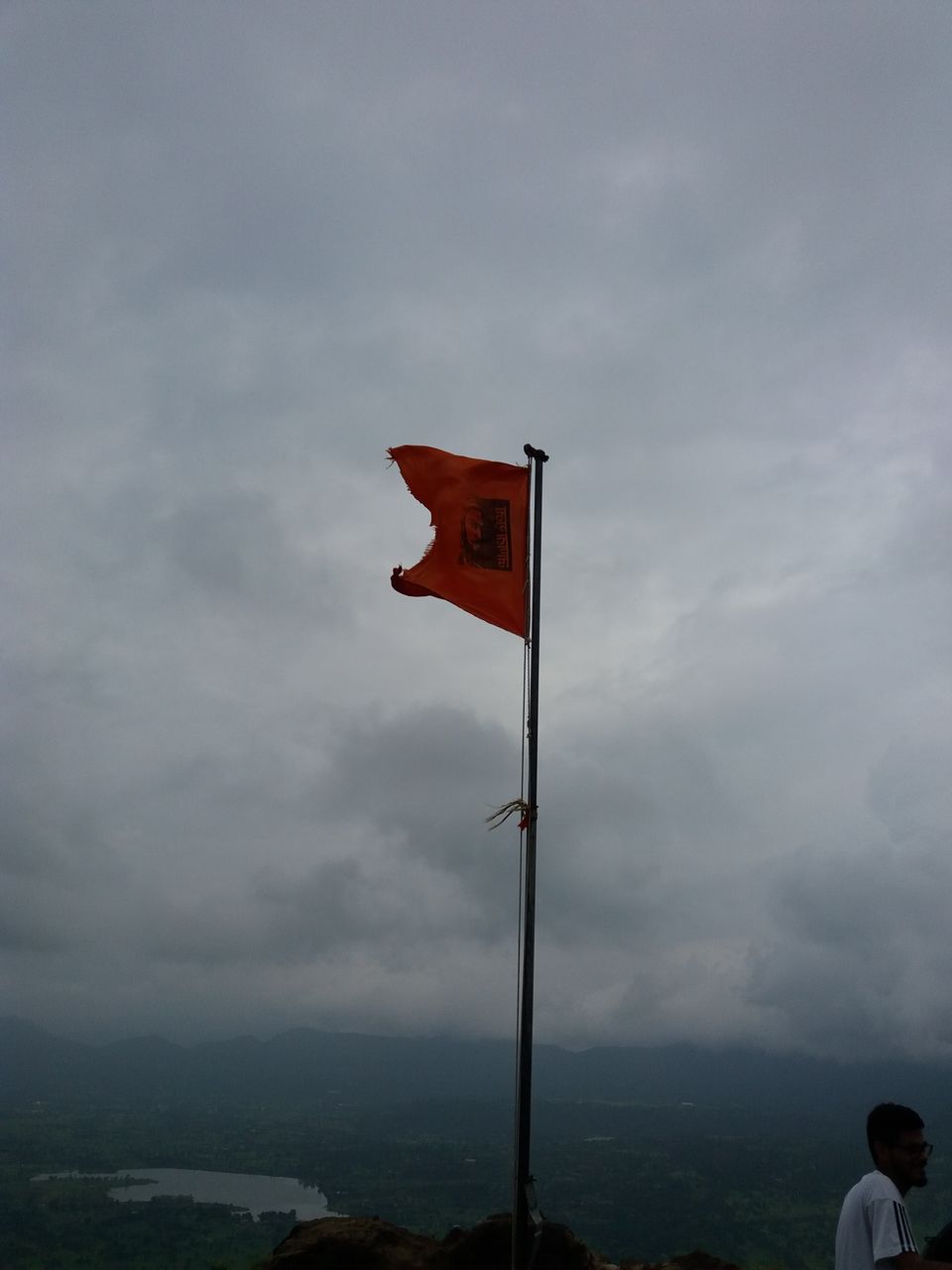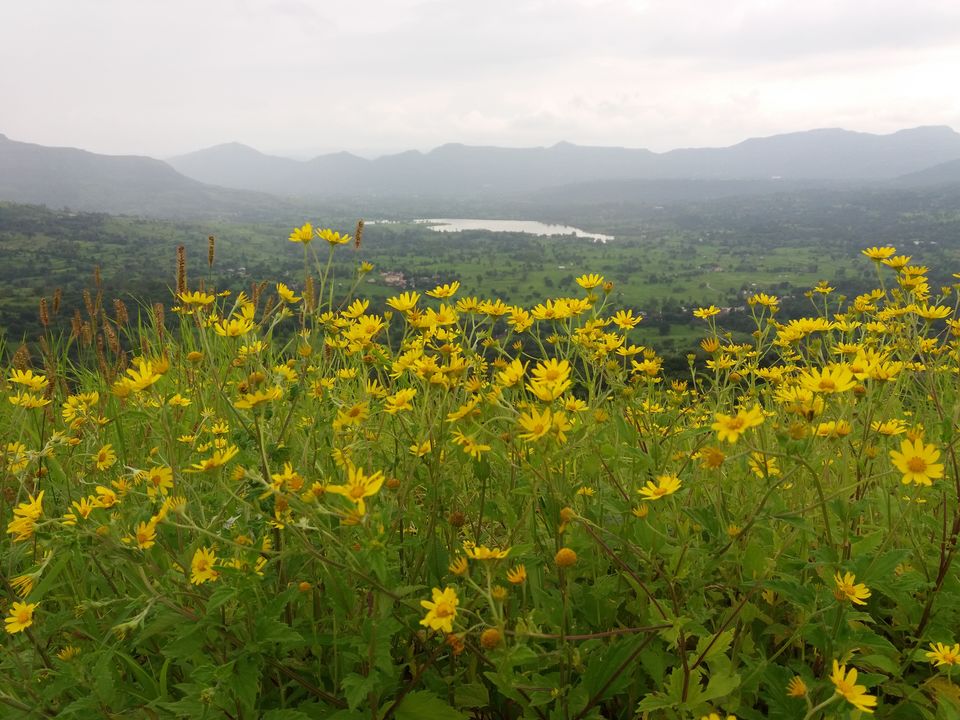 View from the Tikona fort
We got down in 45 minutes and went to Gurudwara which is just next to the fort.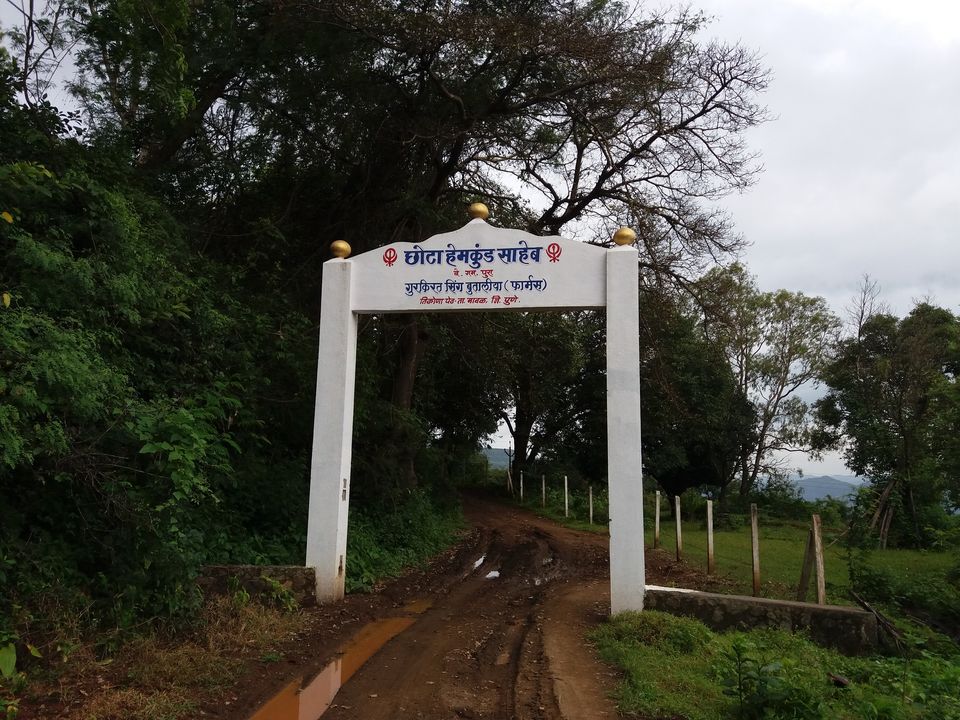 Path is muddy, so be careful while driving here.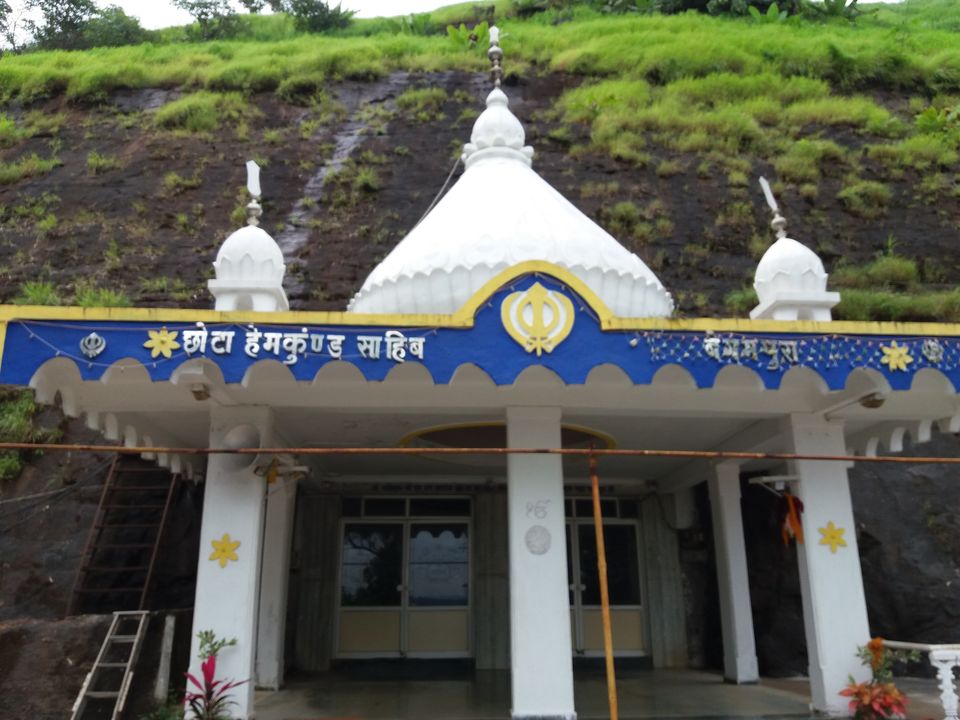 The interior part of the Gurudwara is carved out of the rock.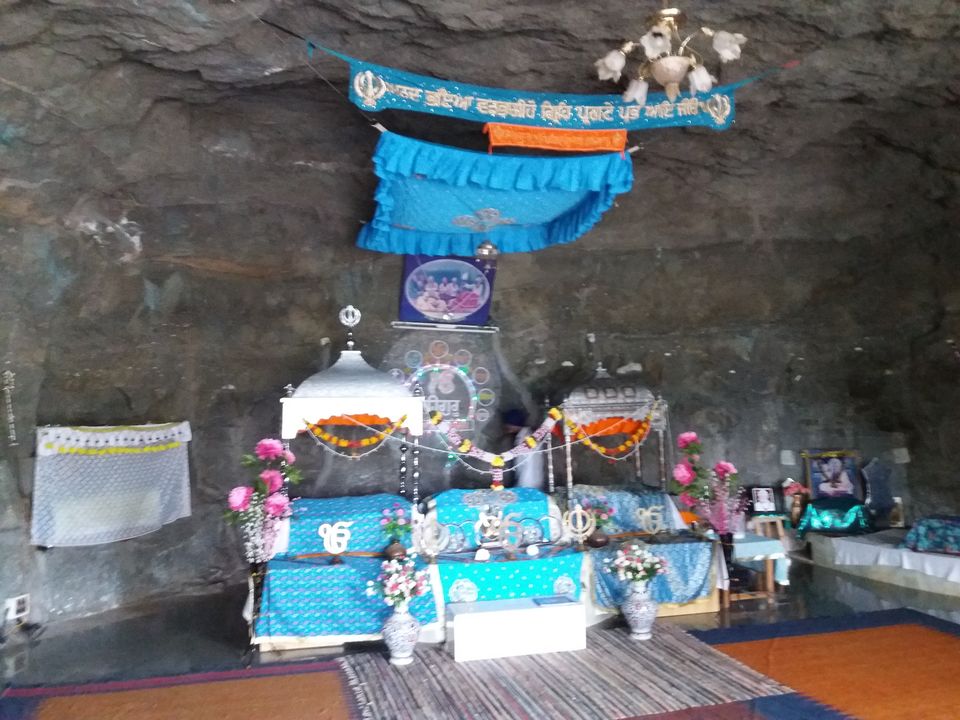 We took blessings, listening to Gurbani. It was serene amidst the lush green mountains. We spent some time there and started our return journey.
Leave only your footprints, take back only pleasant memories.