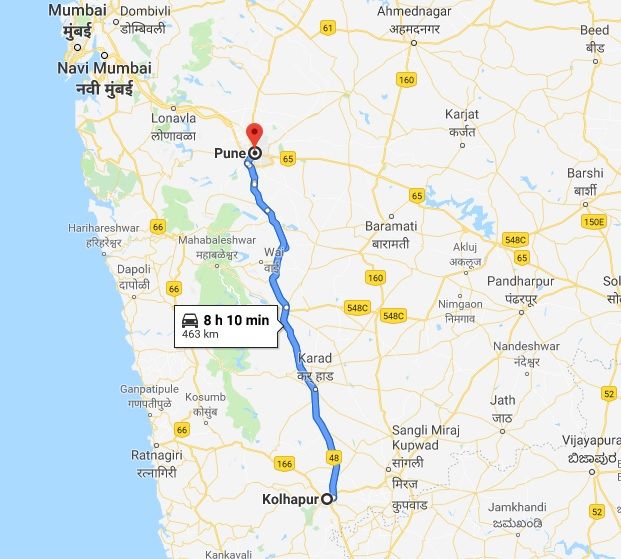 Monsoon season in western parts of Maharashtra is pleasant and relatively safe for travel unlike coastal areas. However the rain god was slightly late to arrive this year. Nonetheless travelling is always a fun with lot of learning experiences.
After a thoughtful consideration of options, we decided to go on a spiritual cum nature exploration trip to Kolhapur. A 'Shaktipeeth' of Hindu religion, place of Mahalakshmi- Ambabai, Kolhapur has always been a source of constant inspiration to crores of population.
Kolhapur is @250km highway drive from Pune. The journey is straight via NH48 through picturesque western ghat covering major cities of western Maharashtra like Satara and Karad. It's a one and half day trip for comfortable voyage. Hence fit for weekend.
We started at 2 o'clock in the afternoon of Saturday from Pune to Kolhapur when traffic was relatively less. This enabled our hassle free exit from Pune. After Katraj one can see mountains covered by clouds. Katraj tunnel gives you a thrilling experience of travelling through a mountain. Although it was late June, monsoon rains were eagerly awaited in the region. We had one tea break near Satara and Dinner break near Kolhapur.