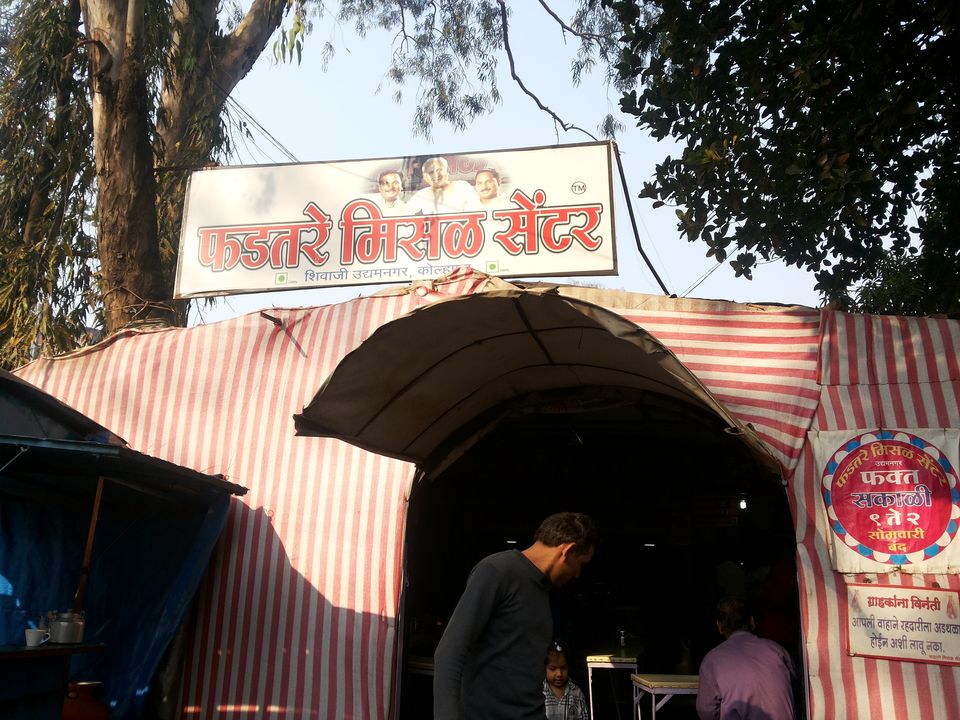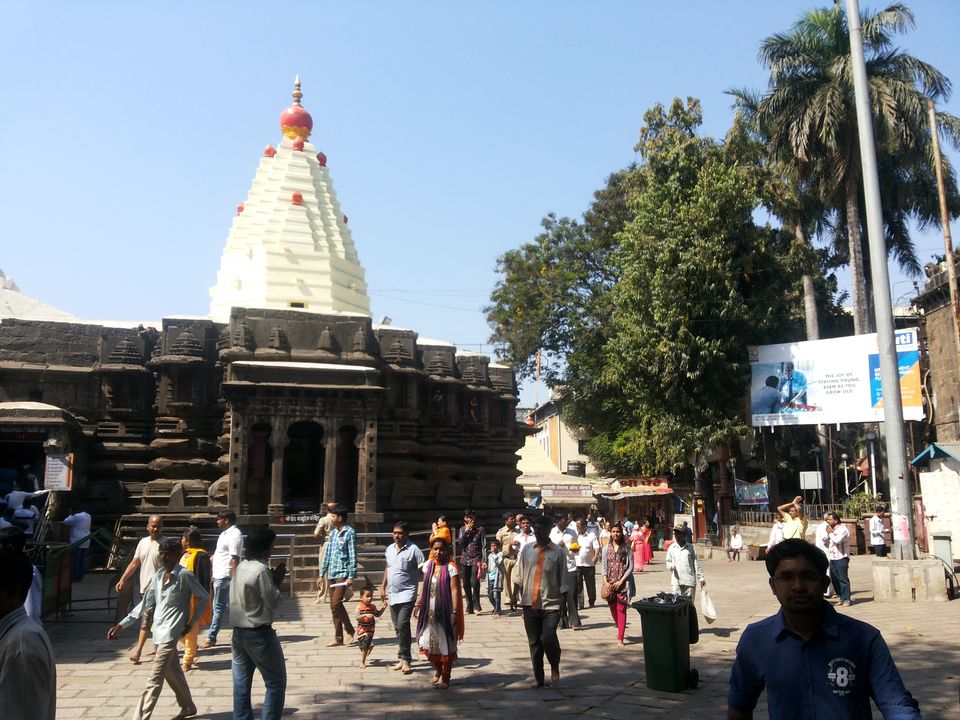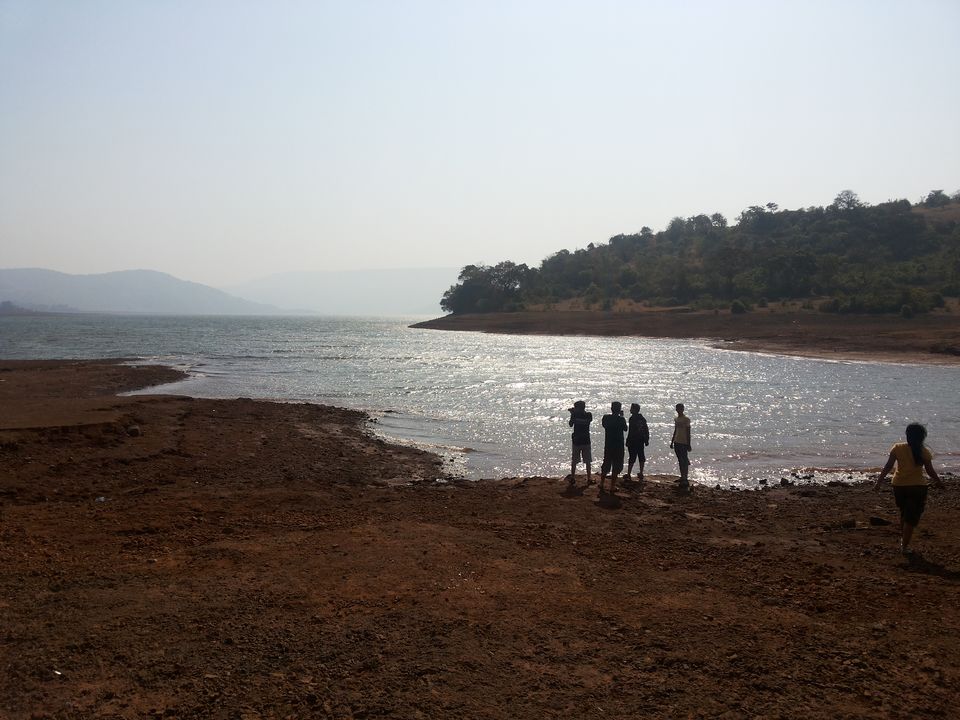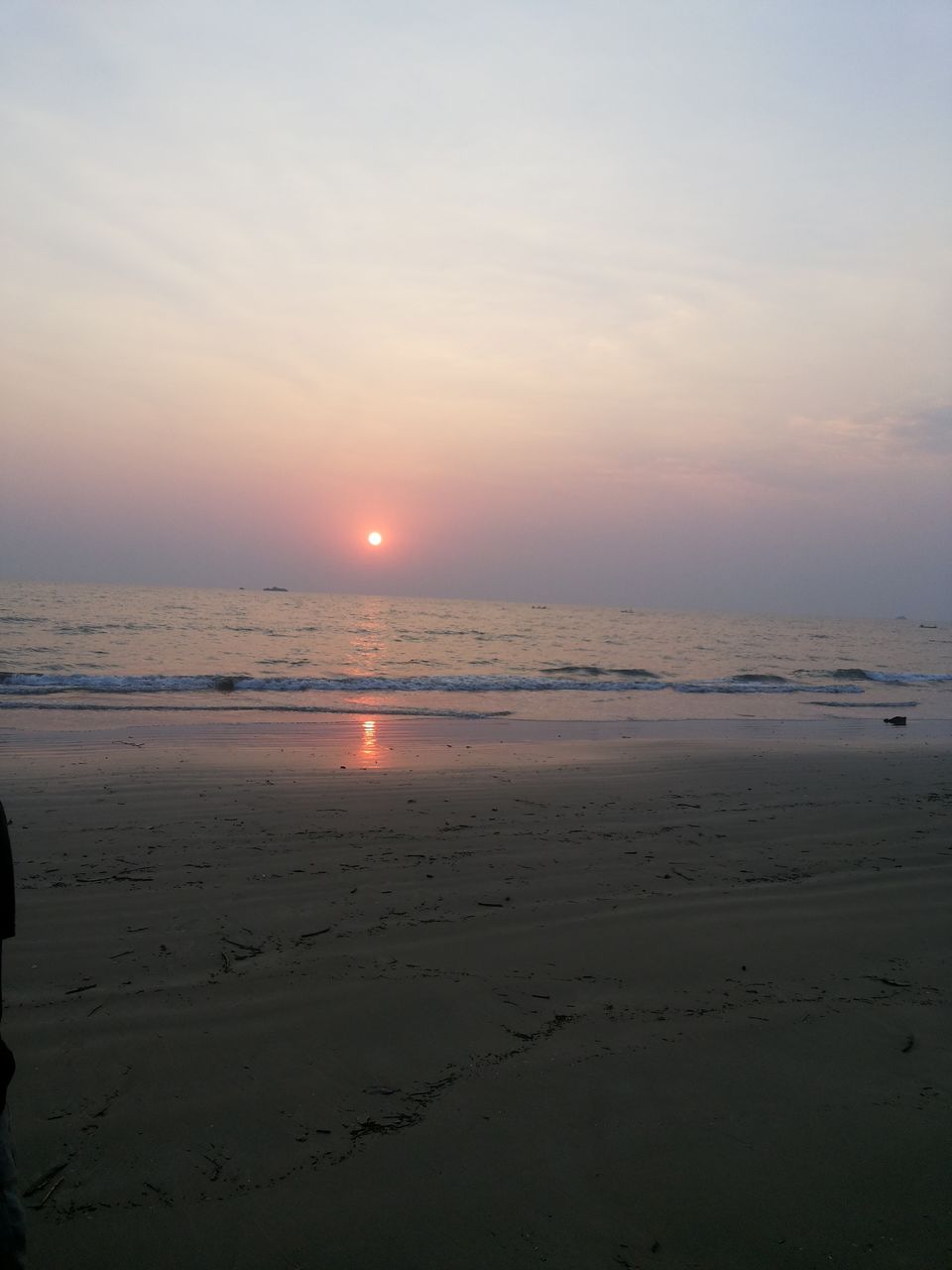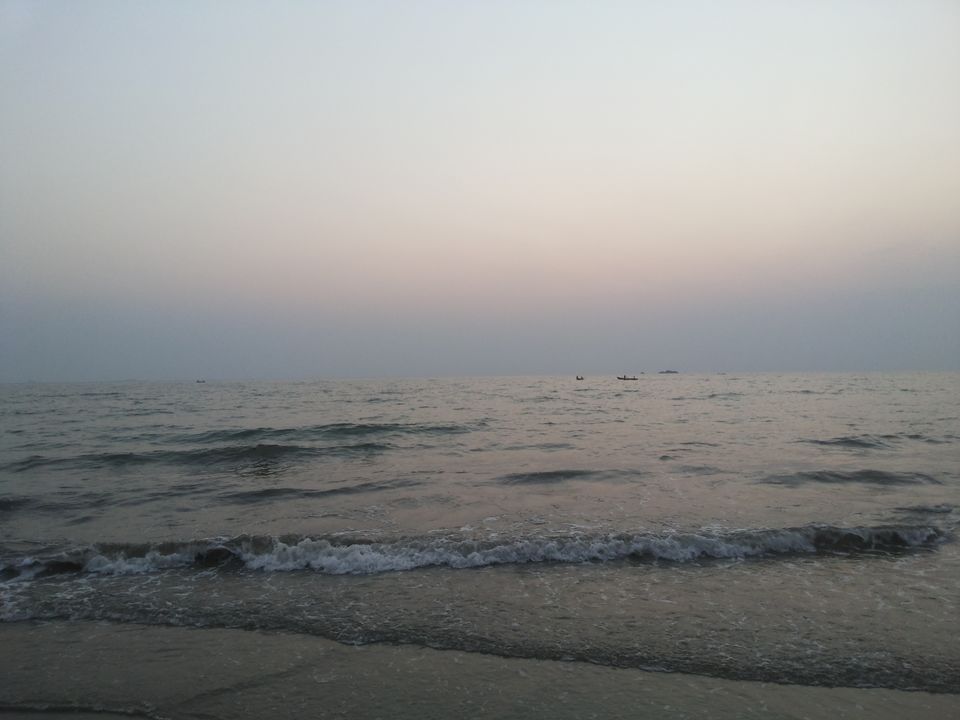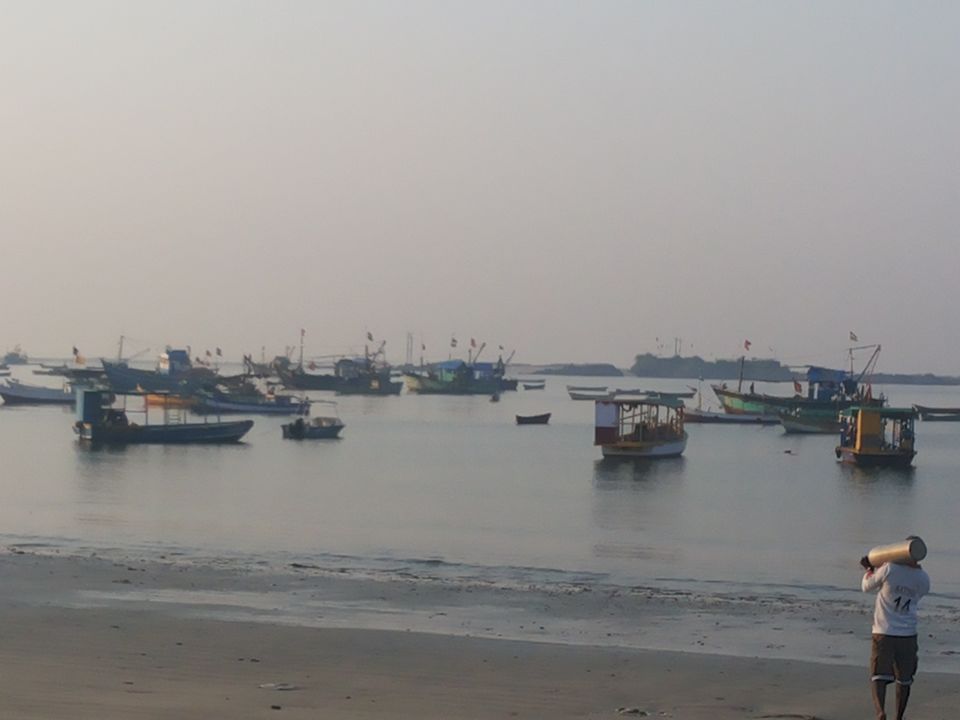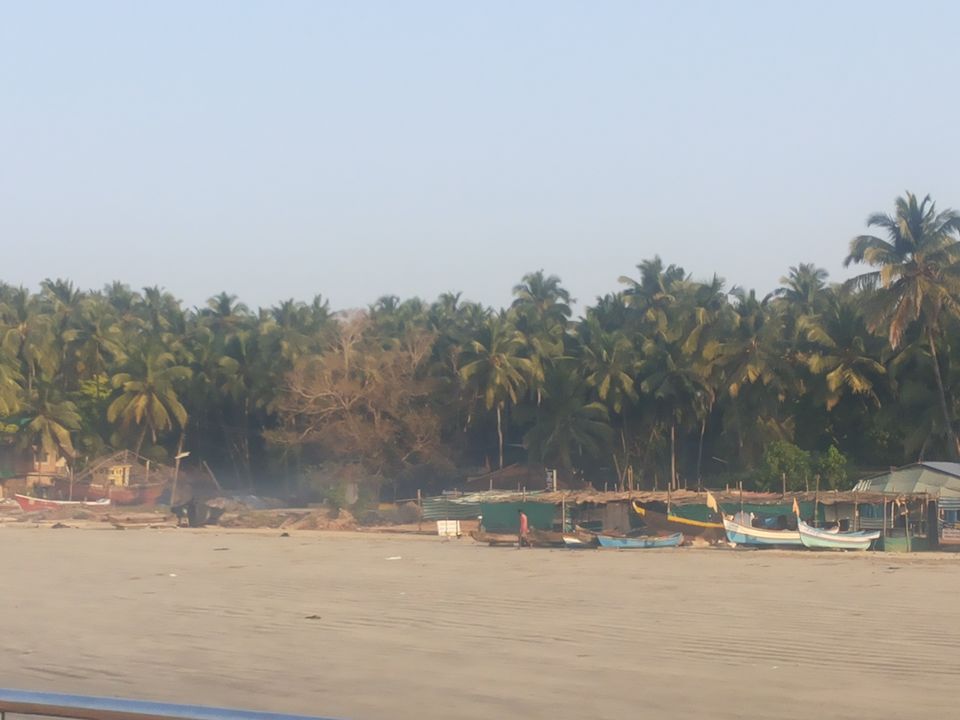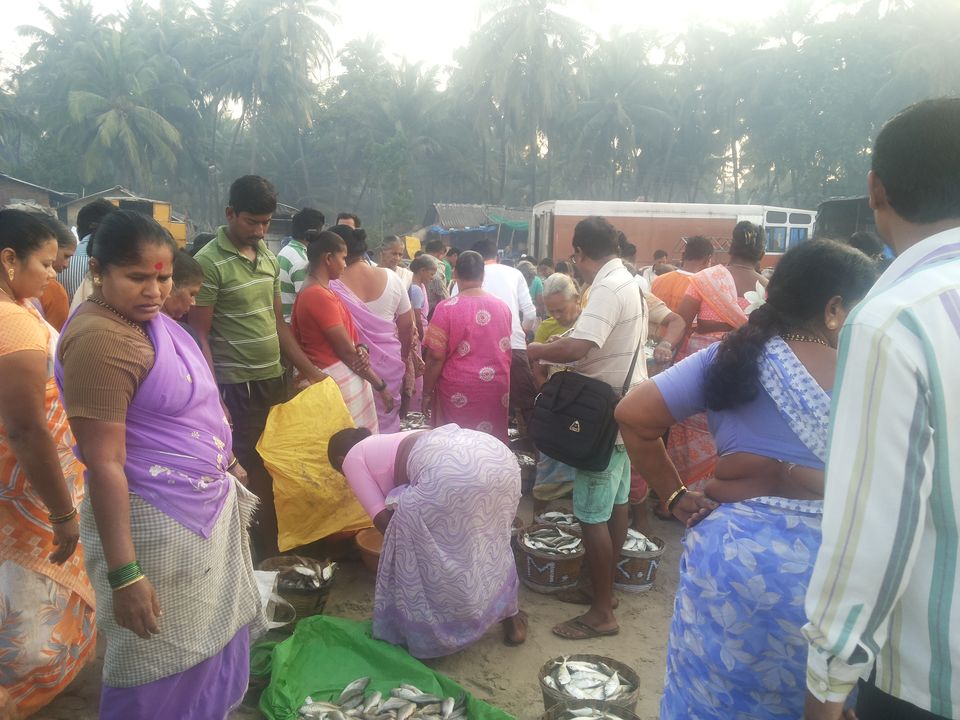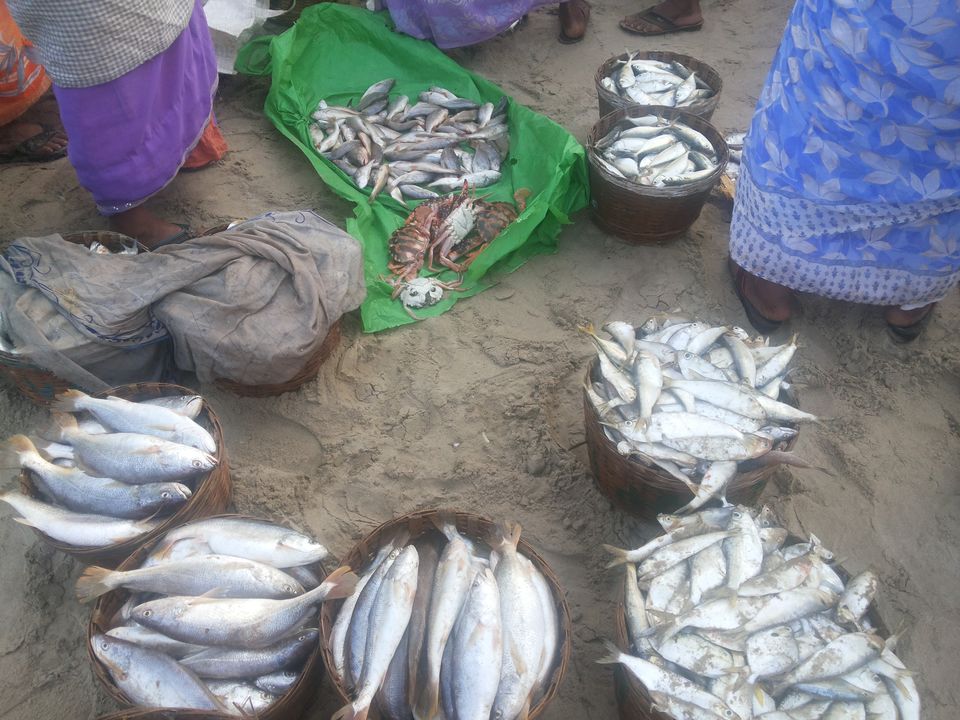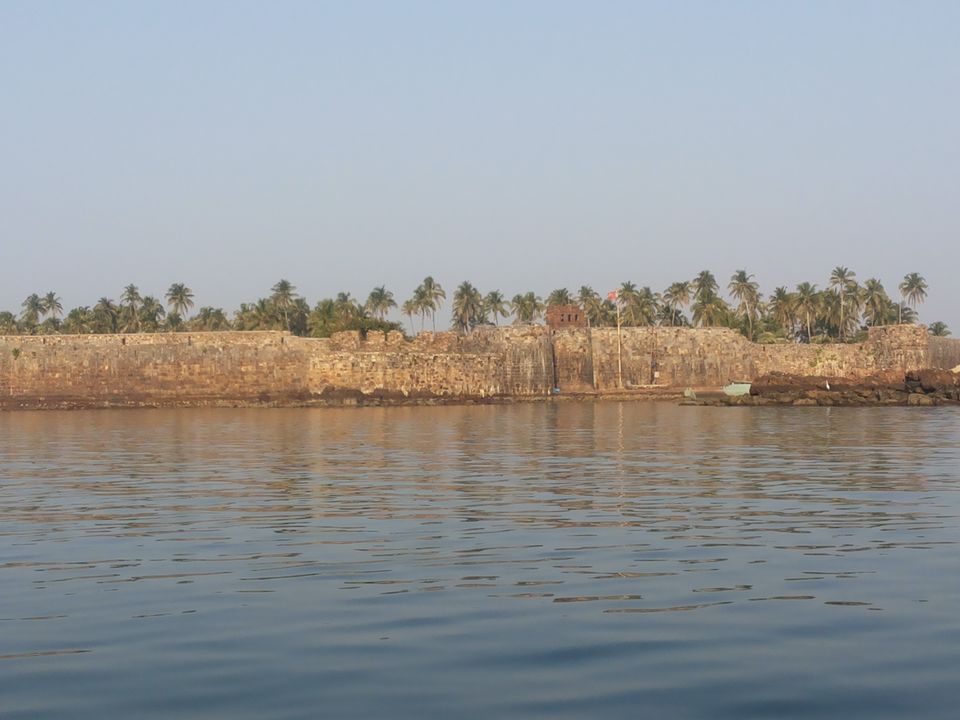 The main reason to go to Malvan was for Scuba diving. After Andamans Islands, Tarkarli/Malvan is the only place for scuba diving. More on this in the next post. It was a three day group trip. First day at Kolhapur, second day at Malvan and on third day we did scuba diving and left from Malvan.
We left from Pune by train. It was an eight hour night journey. We reached Kolhapur the next day at 6am. Most of us were visiting Kolhapur for the first time. So we decided to take one day halt at Kolhapur and do some sightseeing. One to two days are enough for Kolhapur sightseeing. it is not required to take the halt. You can directly go to Malvan. It will be a long journey, but you can take some rest once you reach Malvan and do sightseeing and other activities the next day.
Day 1 at Kolhapur: Kolhapur as we all know is famous for its Kolhapuri chappals(traditional leather chappals), Kolhapuri saaj(traditional necklace pattern), Kolhapuri food(specially non-veg) and wrestling.
What to see in Kolhapur:
1. Mahalaxmi temple- also known as Ambabai temple. There are four entrances to the temple- east, west, north and south. It takes around 1-1.5 hours to take the darshan. This is because you will have to wait in a long queue to take the darshan. If you are running out of time you can opt for mukh darshan. There is another way from where you can take Devi's darshan from a distance of 15-20ft. Cameras and backpacks are not allowed inside the temple. There are many small shops outside the temple where you can keep your bags and camera safely at a minimal cost of Rs50-80.
2. New Palace: The palace is dedicated to a fine collection of costumes, weapons, games, jewellery and embroidery. Interesting collections of Maharaja Shahaji are preserved here, like guns, trophies and clothes. It also has large, collection of weapons, including a gold-plated, double-barreled shotgun, some swords, and other guns. The palace is closed on Mondays. Visiting hours are 9.30am to 1.00pm and 2.30 to 6.00pm.
3. Siddhagiri Gramjivan Wax Museum(Kaneri Math): This is approx 17km from main city. Since we ours was a group of 10, we hired a Sumo(SUV) to take us to the museum. The museum showcases the aspects of village life(Gramjivan=village life). It takes around three hours to see the entire museum(One piece of advice, there is a lot of walking so please avoid visiting the museum in the afternoon). There is also a cafeteria inside the premises. They serve simple food like pithla-bhakri, south indian dishes, misal-pav, tea and so on. Entry fees at the museum Rs 100 per person for Indian visitors.
4. Panhala fort: This is approx 20-25km form main city. You can hire an auto. The auto driver will charge you some where around Rs650. Most of the times the auto driver himself will be your guide. He will take to every point on the fort and tell you the history of the fort. There are around eight to ten points to visit at the fort.
5. Jyotiba temple
6. Rankala Lake: Nice place to spend your evenings. Quite and less crowded place. Best time to visit is in the evening.
What and where to eat: As we all know, Kolhapur is famous for its Kolhapuri pandhra rasa(white curry) and Tambda rasa(red curry). We visited hotel Opal. This is my all time favorite place. I always visit this place when I visit Kolhapur with my family. This hotel is 2.5km from the C. Shahumaharaj Terminus railway station on old Kolhapur-Banglore highway. Other options are, Hotel Padma, Hotel Pearl and Hotel Parab. These are some of the restaurants suggested by some of my friends from Kolhapur. If at Opal, don't miss out on their fruit salad with icecream. Second thing to try when in Kolhapur is the Kolhapuri misal. Phadtare Misal Kendra is said to be famous for its misal, but personally I did like their misal. You can try other centers like Khasbaug Misal at Khasbaug ground, Ahar Misal at Mangalwar Peth. In the evening you can stop by Rajabahu Bhel center and try their bhadang bhel. Something different to try. Last but not the least visit Solanki's ice cream parlour. There are many outlets with the name Solanki but visit the one at Tarabai park and try their 'Special Mocktail' (see the gallery for the image) :)
Where to stay: You can find many budget hotels near railway station. Tariff for one night double bed ranges from Rs 600-Rs800. Some of the options are- Hotel Ashish Deluxe, Hotel Landmark, Hotel Maharaja.
Things to do: You can go shopping for Kolhapuri chappals at Chambar lane. Make sure you bargain as much as possible and also check for the quality of leather. There are many shops where quality of leather is compromised. If you enjoy cooking you can buy masalas(spices) from Abhiruchi Masale center. Its near the chambar lane. Whenever I visit Kolhapur, I make sure I visit this shop. You can find variaty of masalas, from chicken curry masala, pandhra-tambda masala to garam masala and biryani masala.
Day 2 at Malvan: We left from Kolhapur early morning around 7am. We took the Radhanagri route. On our way we took a small halt at backwaters near Radhanagri village. Reached Malvan by 1.30 pm. The road is pretty good now but with lots of turns and swirls. Do take some medicines in case of motion sickness. There are quite many places of attractions in Malvan.
What to see at Malvan:
1. Devbagh beach: Devbagh beach is famous for water sports like banana ride, para sailing. Visit the beach in the morning or afternoon if you want to enjoy the water sports.
2. Tarkarli Beach: Must visit. Very beautiful beach. Due to lack of time we could spend very little time at the beach. Not advisable to go into the sea. There are life guards present most of the time.
3. Chival Beach
4. Tsunami islands: Missed out on this. Will try to visit this and the Chivla beach in my next visit to Malvan.
5. Rock Gardens: Visit the Rock Gardens at sunset. The sun rays fall the rocks. This gives a very picturesque view.
What and where to eat:
Malvan is famous for its sea food. Try malvan fish thali(surmai, pompret, bangda and prawns) and solkadhi. Solkadhi is a type of curry made from coconut milk and kokam. Its pink in color. Some of the famous restaurants are Only Fish, Hotel Chaitanya, Hotel Sagar Kinara. In my group most of the them were vegetarians so we went for Sagar Kinara. Sagar Kinara serves one of the best solkadhi I have ever tasted. They claim their solkadhi is prepared from fresh coconut milk. Sagar Kinara is comparatively costly. Seafood thali will range from Rs 300-400 depending on the type of fish. Veg thali is for Rs 100. A typical seafood thali has one fish fry, fish curry, rice, salad, two chapattis and bowl of solkadhi. A typical veg thali has one sabji, one usal, rice, two chapattis, salad and bowl of solkadhi. Not to forget its limited, but the quantity is good enough to fill the stomach. Cheaper options are Only fish and Chaitanya.
Where to stay: We stayed at Mr. Georgy's homestay also know as Fort View Bed and Breakfast. You shall find this in Tripadvisor. Nice place to stay. Very close to the sea-shore. Rooms are pretty spacious, can accommodate upto for people. Other option that we found was Hotel Sagar Sparsh.
What to do: Other sightseeing you can go for water sports at Devbagh beach, scuba diving- the main attraction at Malvan and visit the Sindhudurg fort(Read my blog on Sindhudurg for more information). More on scuba diving in the next post.
Day 3, we planned for scuba diving and visited Sindhudurg fort. We were done by 2pm and left Malvan by 3-3.30pm. We had to board our train to Pune from Kolhapur. From Malvan we reached Kolhapur at 8.30pm. Had dinner at Hotel Opal and boarded our train at 10.50pm. Reached Pune at 6.45am.
Our plan was a bit hectic. We tried to cover Kolhapur and Malvan in the same trip. Ideal plan to visit Malvan would be to leave from Pune as early as possible say around 7am. Reach Malvan at around 5pm. Stay at a home-stay which is close to the beach and enjoy your evening on the beach. Next day in the morning you can go for scuba diving. Scuba diving opens at 8am in the morning. Try to go for the first batch. After scuba diving visit the Sindhudurg fort. After visiting the fort have lunch and take some rest. Around 3-4pm you can visit Devbagh and Tarkarli beach. Make sure you leave from Devbagh or Tarkarli beach before sunset and head towards Rock Garden. They look beautiful at sunset when the sun's rays fall on the rocks. Next day if you have time visit the Tsunami islands and leave Malvan for Pune or any other destination.
Total expenditure: Rs 4000. This includes stay, tour and food at Kolhapur and Malvan. You can add additional Rs1000-1500 for scuba diving and visit to Sindhudurg fort.
Hope my experience and suggestions help you in your trip planning.
I would suggest you to plan separately for Kolhapur. You can directly go to Malvan from Pune via Kolhapur(without night halt). It will be a 10-11 hours journey, but you can enjoy and relaxed stay at Malvan.
For any questions post your queries under comments section.
Left for Kolhapur from Pune by train. We boarded the train at 10pm and reached Kolhapur the next day at 6am. By train it takes 8 hours. By road it takes half the time time around 4hours under normal traffic and good road conditions.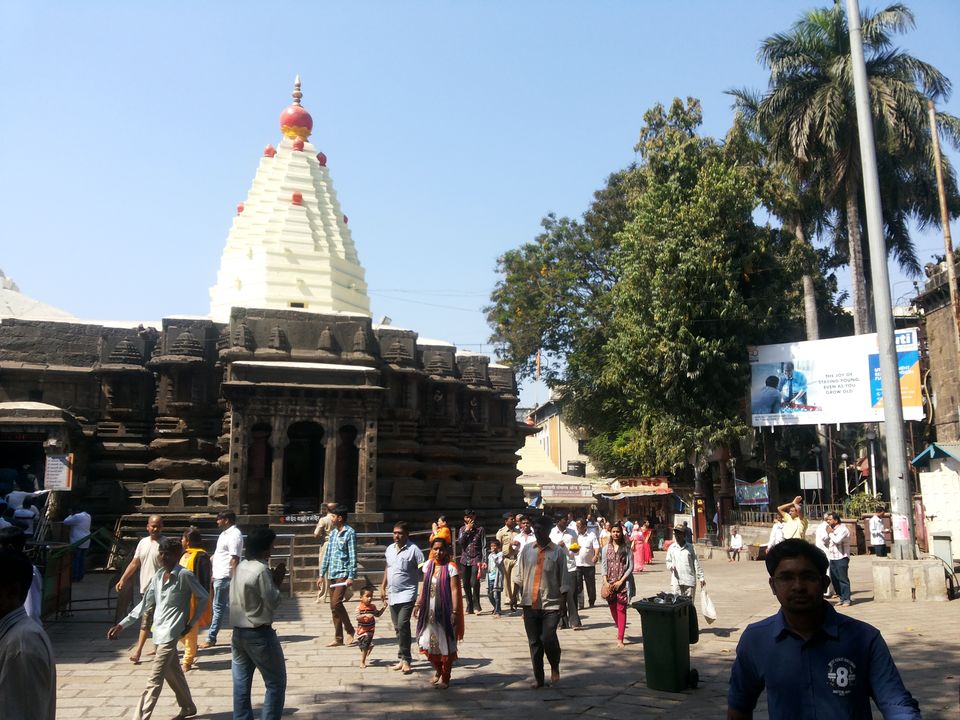 From Kolhapur to Malvan it takes 5 hours. There are two routes to reach Malvan- via Gaganbawada ghat or via Radhanagri. We took the route via Radhanagri village. The road condition is good. But the route has lots of turns and swirls. We left from Kolhapur at 7.30am and reached Malvan at 1.30pm. On the way we stopped at Radhanagri for breakfast and at backwaters, a little ahead from Radhanagri near Anuradha village.