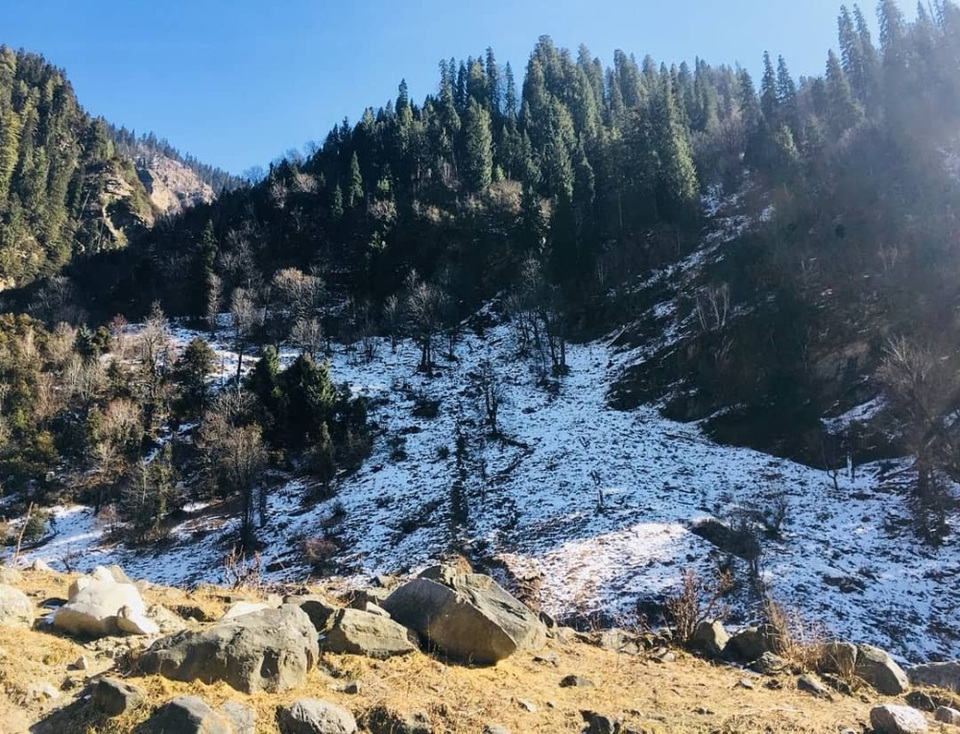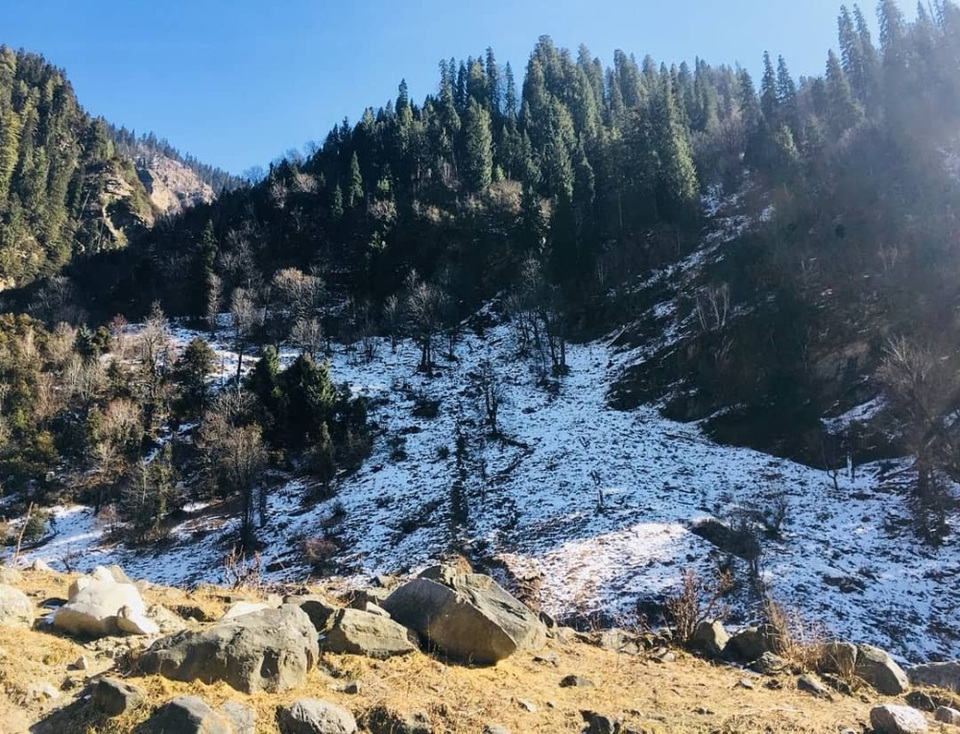 No matter how many luxuries you have, it cannot match the tranquility you experience in the Himalayas. Malana is a beautiful village established in the foothills of Himalayas. Magic valley trek is not much explored for the magnificent views it gives with a doze of adventure. It is about 4 kms trek that leads to a village called Waichin.
We started to trek in the morning around 9 a.m., which is quite late for reaching Waichin. In my opinion you should reach the trekking point in Malana village by 7 a.m. if you plan to come back the same day. It is possible to reach Magic valley trek through a taxi or a local bus till Malana.
The trek starts from a dam located in Malana. Once you reach there, you will have to climb a long staircase across the bridge and reach on the left side of the river.
In the month of January, the mountains were covered with snow and wind was cold enough to freeze your ears and nose. While sun was bright, mountains were shining with a calmness, trekking alongside the river made our experience more pleasant.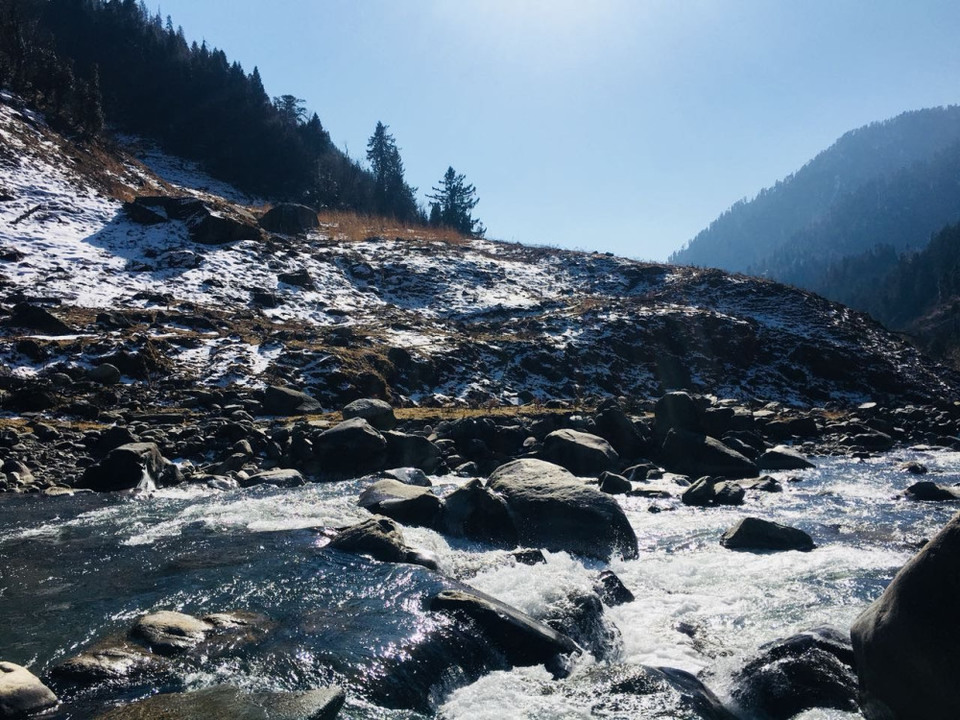 The most difficult thing was there was no facility for water or food on the trek. Therefore it is recommended to carry enough water and food with you. The trek is inclined and long, although it is suitable for a beginner, one needs to be physically fit to walk and hike.
Since there were hardly any tourists exploring this trek in winter, it made the place more peaceful. The frozen waterfalls on the way were mesmerizing. The air was pure and refreshing.
This trek is highly recommended if you want less people around and at the same time want to get lost in the beauty of nature. Also do keep enough water, food, and medical kit with you. And wear warm clothes in winter, since trek up to Waichin gets too cold.
Hope you find this blog interesting and helpful. Plan your trip now.
Cheers,
Pooja