There is something so enchanting in the serenity and beauty of the mighty Himalayas in Himachal Pradesh that it keeps attracting me towards it to visit and explore more about the beautiful vistas of this region. This year, it was time to fulfill the promise made to one of my best friend "Vikas" that we'll be heading to Spiti valley and exploring the cold desert of Himachal Pradesh, but destiny had some other plans for us. Just 4 days before leaving for Spiti, I came to know that the route from Kunzum Pass to Rohtang Pass was still not accessible which usually gets accessible by Mid June every year. However, when you got to go.. you gotta go.. So we just planned to explore some offbeat Hamlets of Himachal Pradesh right from Sarahan, Chitkul, Jibhi, Gushaini, Prashar to Malana. The partners in crime in this trip are Vikas, Laxmi, Shweta accompanying in SUV and I was as usual on Royal Enfield beast.. This time it was Squadron Blue 500 (All Thanks to Vikas for arranging the Beast). So here we go... from Kurukshetra..
Day 1: We started early morning around 6:00 AM from Kurukshetra and headed towards Narkanda where we had planned to take a lunch break. It was a peak season of tourists so instead of going through busy roads of Shimla, we decided to by-pass Shimla by heading to the route through village Chail leading to Kufri and from there we were on NH 22 heading to Narkanda. Taking a pit stop at Solan for breakfast and then a lunch break near Rampur instead of Narkanda, we finally reached our first destination Sarahan Village.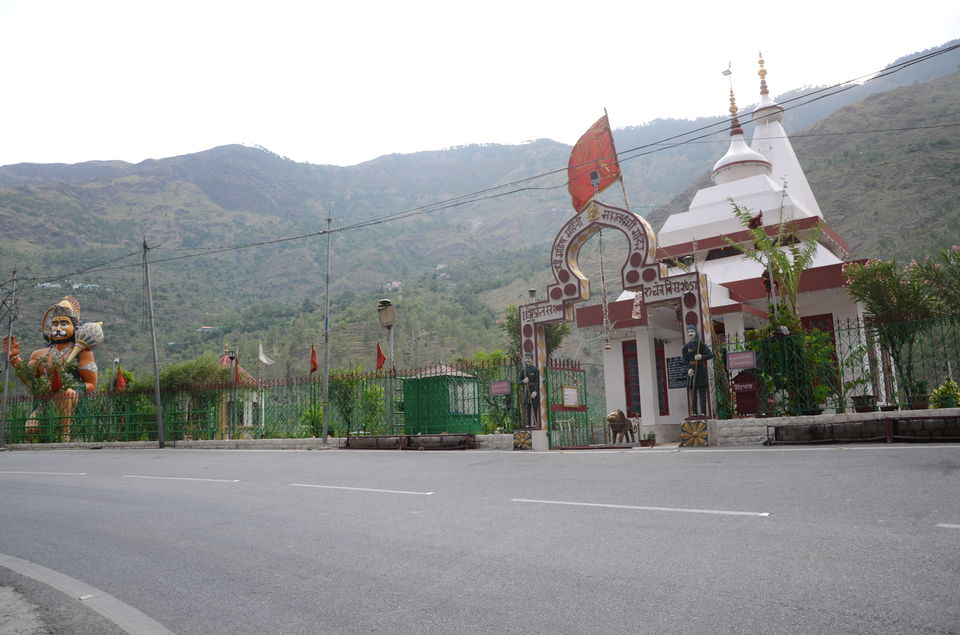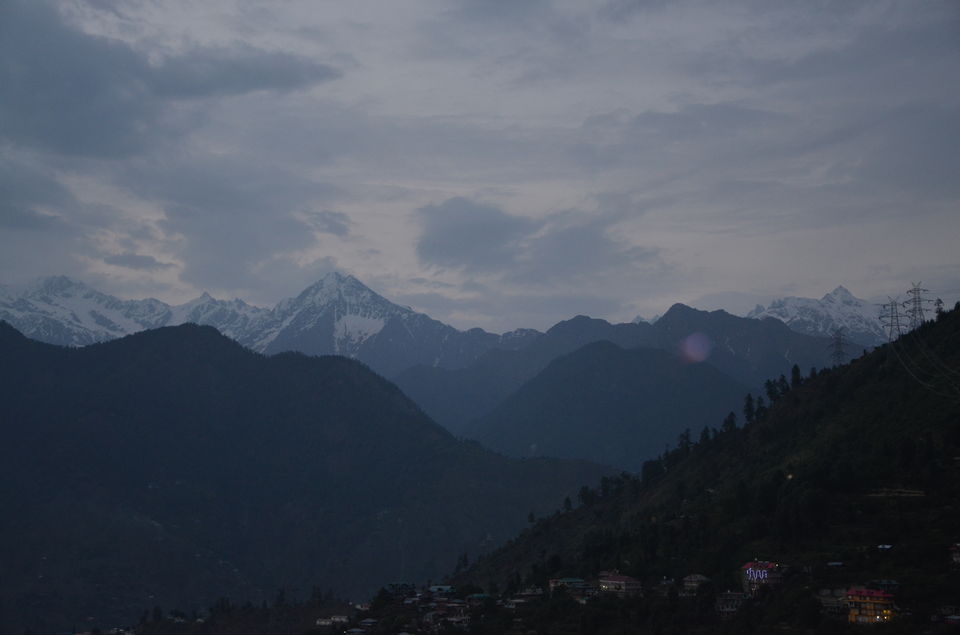 Sarahan is a small village in Himachal Pradesh at an elevation of 2100 mts. (6900 ft) above sea level and is also known as the "gateway of Kinnaur" it being near the old Indo-Tibetan Road. It is the site of the Bhimakali Temple, originally known as Bhimadevi Temple, dedicated to the mother goddess Bhimakali, presiding deity of the rulers of the former Bushahr State is one of the representatives of 51 Shakti Peeths in India. The Bhimakali Temple contains both Hindu and Vajrayāna Buddhist statues and decorations which reflect the trade through here between India and Tibetan regions through ancient Indo-Tibetan Road. The traces of old Indo-Tibetan road still passes through Shalabag near Sarahan.
Day 2: After seeking blessings from goddess Bhimakali, it was time to ride/drive towards the last Indian village on the Indo-Tibetan border. Yes, "Chitkul", a beautiful village located at an elevation of 3450 mts (11,320 ft) above sea level on the banks of Baspa river in Baspa valley. We started our journey towards Chitkul on NH22 crossing some beautiful cliff hanger roads with majestic views and beautiful locations like Karcham dam, Sangla valley, Rakcham village and Tukpa valley. We reached Chitkul around 5:00 PM in the evening at it was chilling weather as it started raining and it rained whole night. Since it was almost an unplanned trip we didn't made any advanced hotel bookings and as a result we managed to get tent accommodation (Managed by Mr. Satish Negi- +91-9418329743) near to the banks of Baspa river and it was simply an awesome experience
Day 3: After raining whole night, it was a bright sunny day with a beautiful view of snow covered mountain peaks and Baspa flowing nearby the camping site. We decided to explore Chitkul village and headed towards the last Border-Operating Point near the Indo-Tibet border. Chitkul is practically the last point of the famous Kinner Kailash Parikrama as one can hitch a hike from here onwards. We headed towards Narkanda for night stay and planned for next destination in the Kullu district for the next day. While returning back from Chitkul, it started raining heavily but as it is said "If you don't ride in rains, You don't ride" so all I did was kept riding my beast in heavy rains through those cliff hanging and curvy roads of NH 22 and finally reached around 7:00 PM at Narkanda. We stayed at Hotel Snowflake in the heart of the Narkanda Town.
Day 4: Its a beautiful morning at Narkanda, its time to explore some beautiful hamlets of Kullu district, we zeroed down to have a night stay at Gushaini in Tirthan Valley crossing some picturesque villages, orchards, waterfalls and rivers. We headed towards Jalori pass from Narkanda via Sainj-Banjar-Aut Road covering around 88 kms from Narkanda to Jalori Pass. The way to Jalori pass is beautiful as we noticed several waterfalls en route and oak trees all over. Fortunately, weather was nice and we could see clouds just on level with us as we drove uphill. Located at 3,120 mts (10,800 feet) above sea level, it offers scenic view of the valley and green meadows spread all over. Nearby Jalori, Sirolsar is a small lake located at about 3,050m. This lake is tranquil and known for being the seat of local goddess Budhi Nagin. Pilgrims walk around the lake, pouring an unbroken line of ghee. This is good camping ground with small caves to explore. The area is surrounded by dense forests interspersed with meadows of wild flowers. After seeking Blessings from Mahakali temple known as Jalori Mata, we headed towards Jibhi, Banjar and Gushaini of Tirthan Valley. Banjar is the first town that you find after crossing Jalori Pass. One can avail most modern facilities at Banjar. Bordering the Great Himalayan National Park, this makes for a scenic stay at a much lower altitude as compared to Shoja village. After having lunch at Banjar, we headed towards Gushaini and had a stay there at the All View Camp site on the banks of Tirthan river (Managed by Yashu Bhandari- +91-7018615700). Gushaini is famous for Trout fishing and beautiful Choi Waterfall.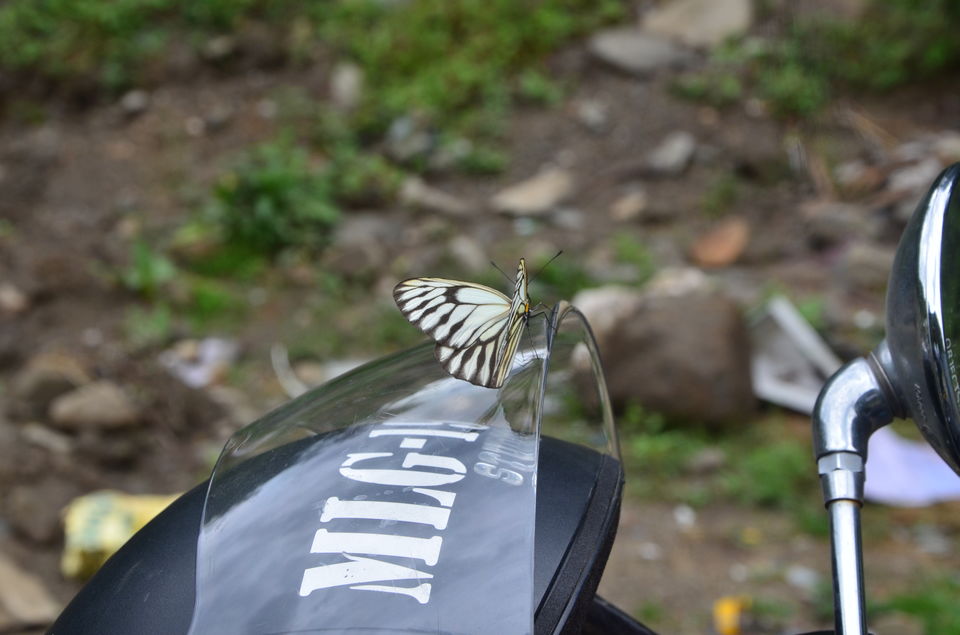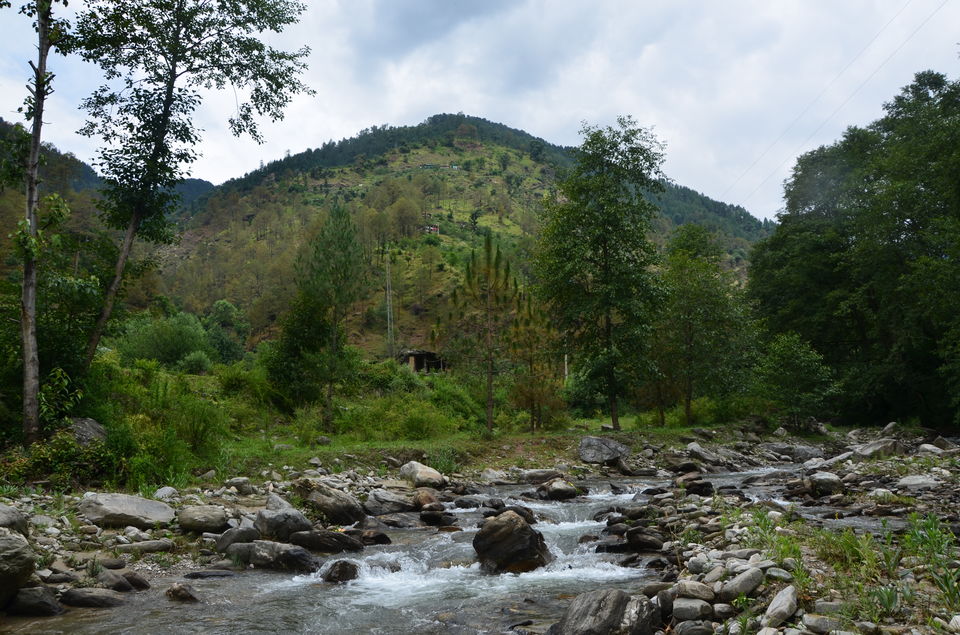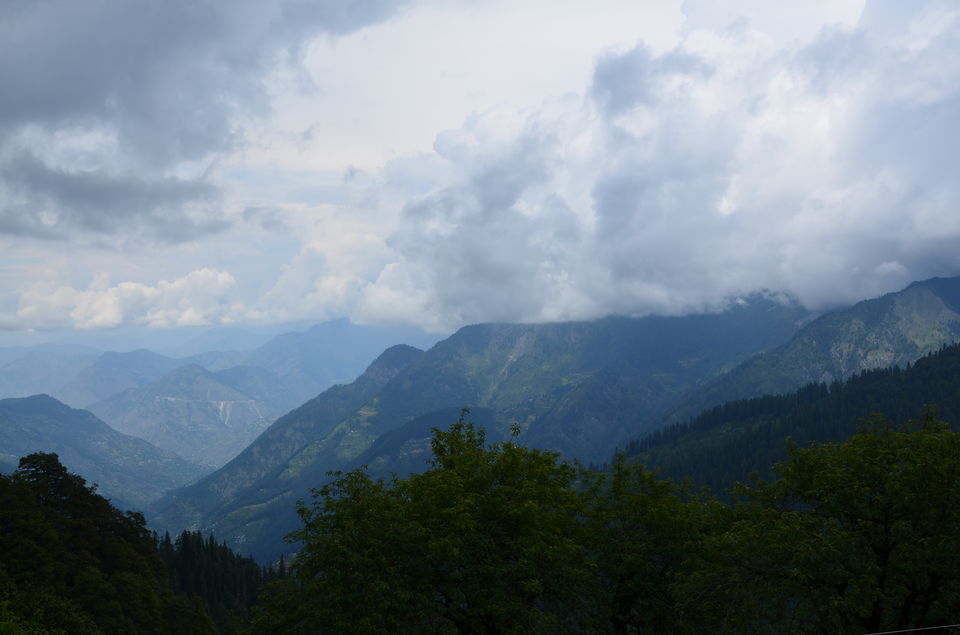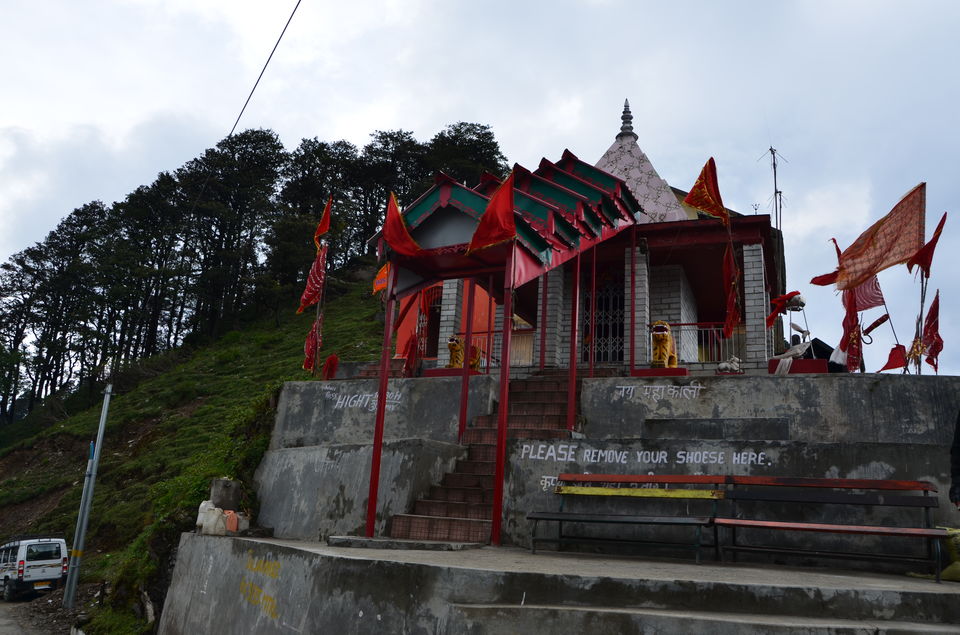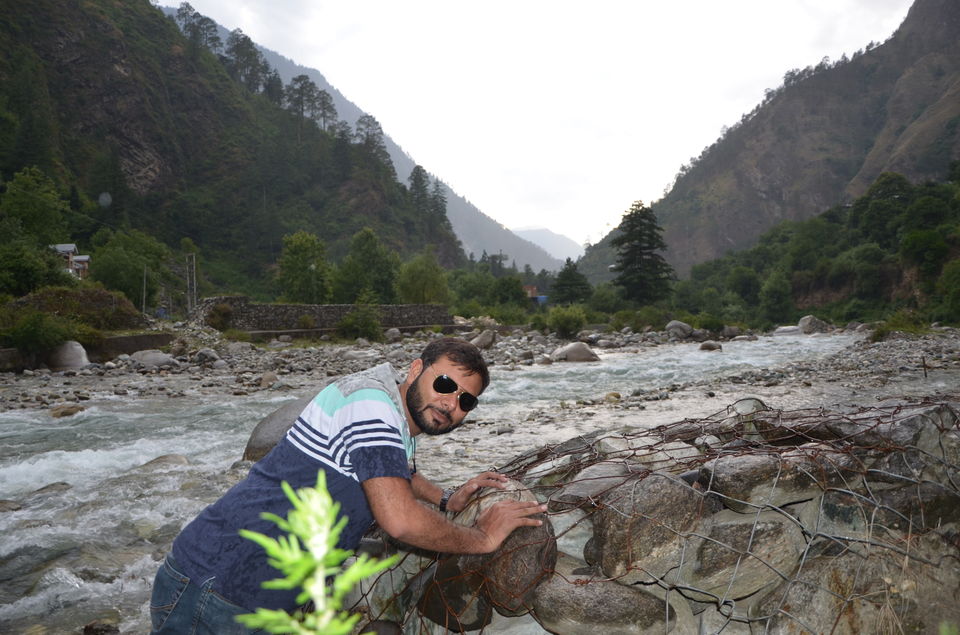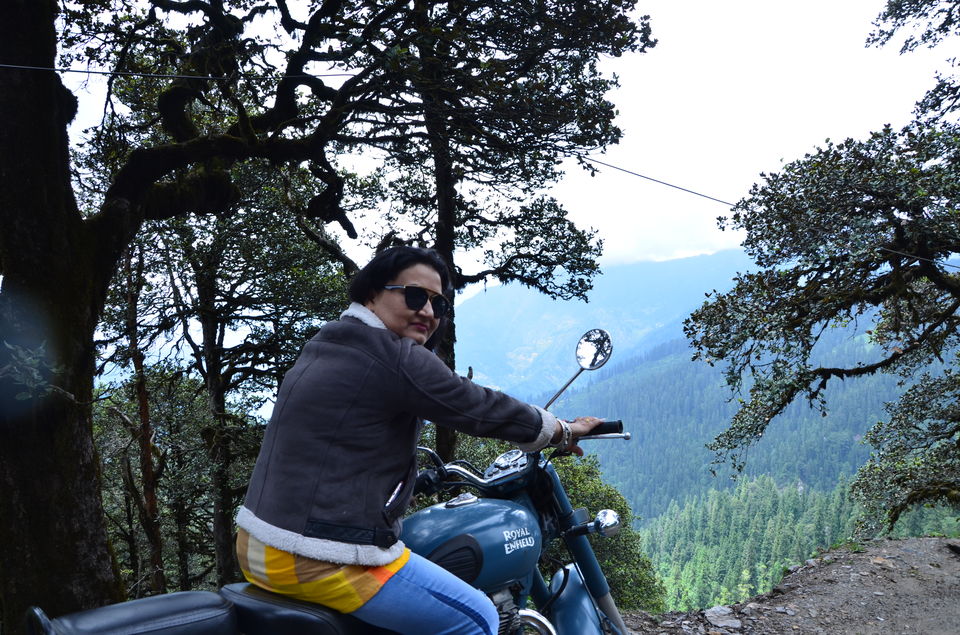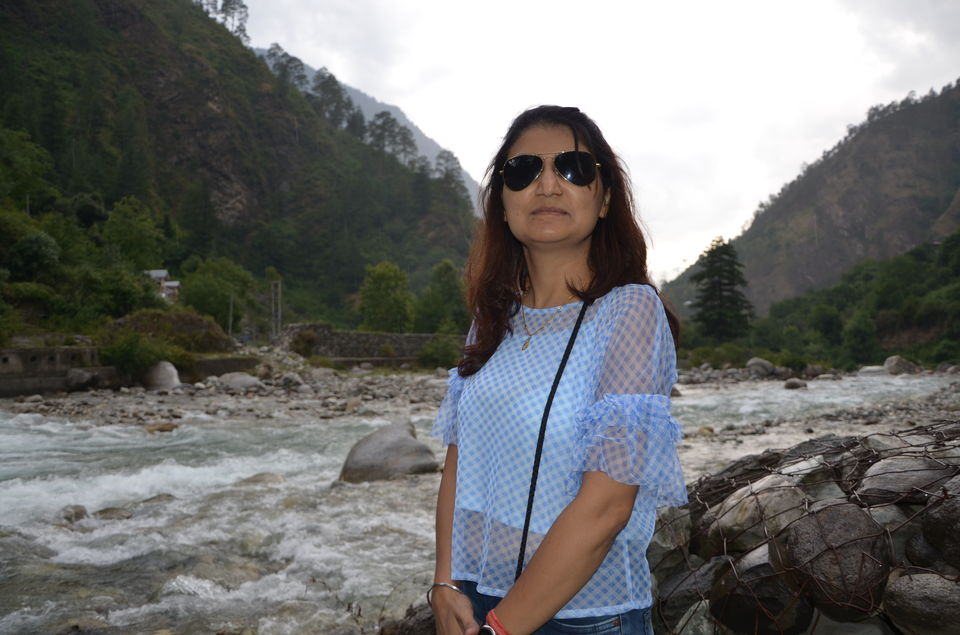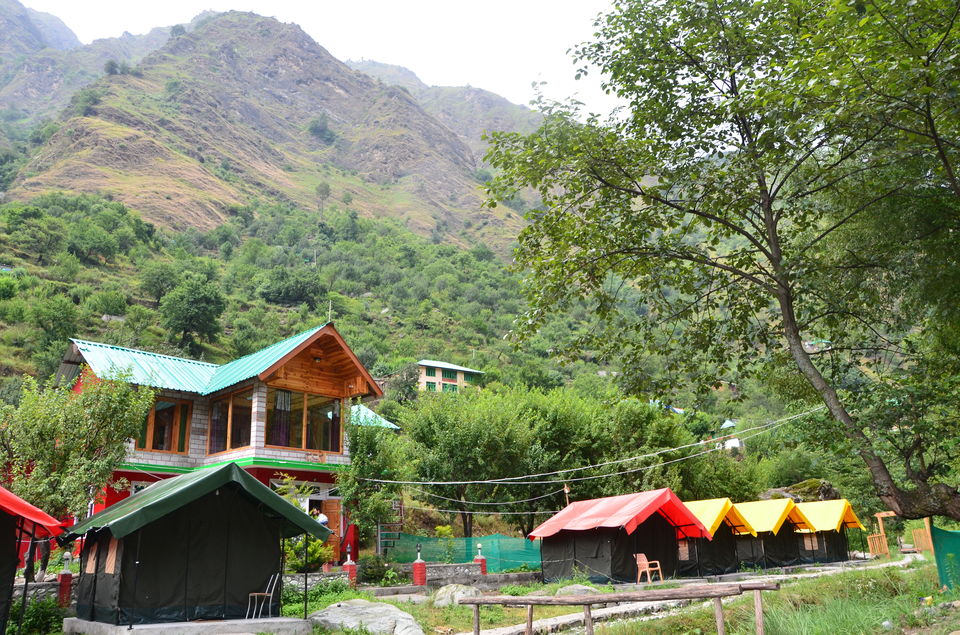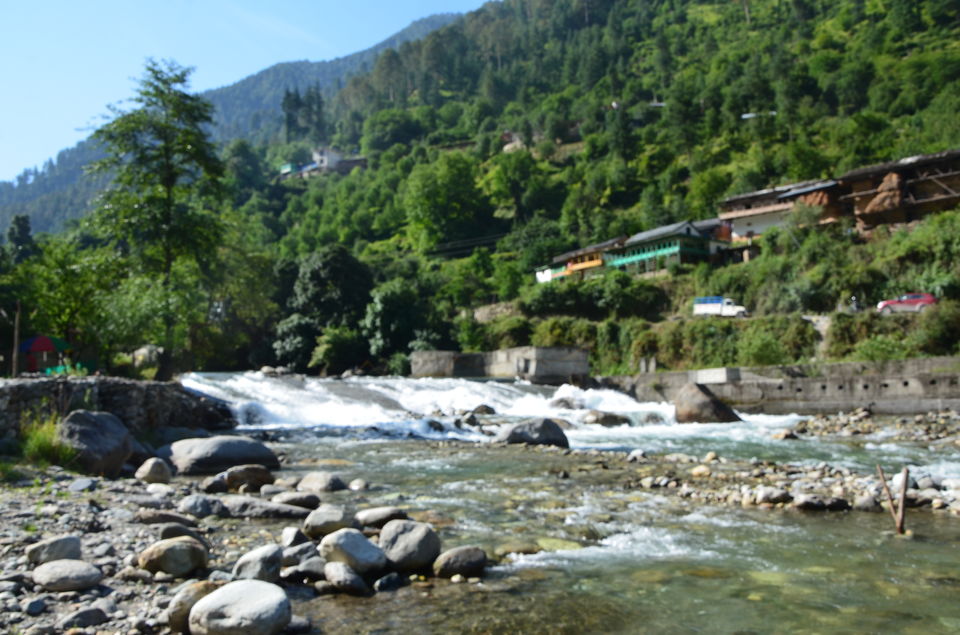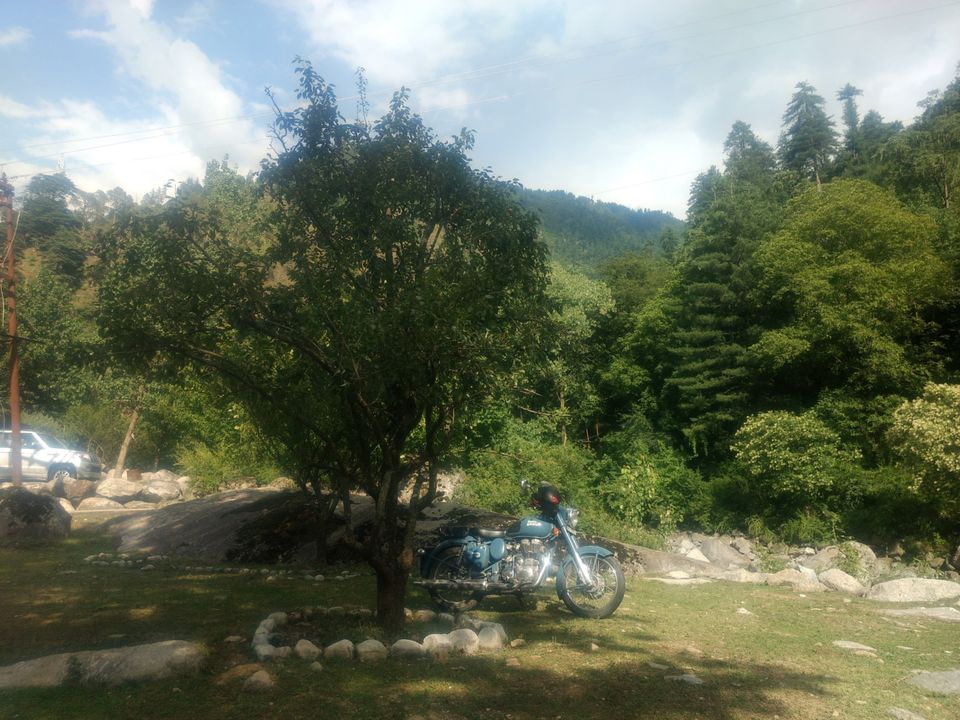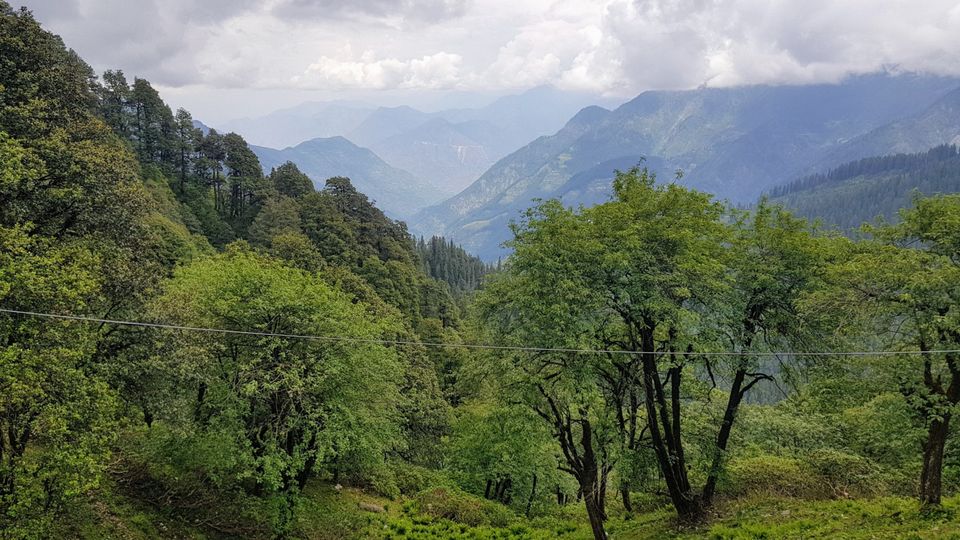 Day 6: We woke up gazing beautiful sun rise from Prashar top and boy o boy, whatta mystic view it was.. So we got ready after getting refreshed at bathing facilities available near the temple premises. After seeking blessings from Rishi Prashar, we spent some time clicking and trekking around Prashar lake. By noon time around 12:30 PM, we started our drive towards our next destination which had off late remained isolated and lesser known to the world. We started our drive parallel to Parvati river flowing from Parvati valley and off we headed to Malana- This solitary village in the Malana Nala, a side valley of the Parvati Valley to the north-east of Kullu Valley, is isolated from the rest of the world. The peaks of Chanderkhani and Deo Tibba shadow the village. It is situated on a remote plateau by the side of the torrential Malana river, at a height of 2,652 metres (8,701 ft) above sea level. Malana has its own lifestyle and social structure and people are strict in following their customs. Malana has been called 'one of the oldest democracy' in the world. The villagers believe that they have pure Aryan genes and that they are descendants of Alexander the Great's soldiers. Marijuana was cultivated as a legal cash crop for centuries. While tourism is now a major source of income for the village, recently a ban has been placed preventing the tourists from staying overnight at the village. Apparently, this has been done to protect the village from corrupting influence of the outside world. As a result, hotels and guest houses by the outsiders have been closed down. Tourists can visit during daytime and leave before it is dark or they can stay in few home stays owned by locals. However, after exploring Malana, we decided to have our night-stay on top of the world i.e. Waichin Valley aka Magic Valley. This valley is located higher up near the village of Malana and is a tranquil place, a must visit for any explorer. Feel close to nature and listen to the songs of the mighty mountains. Only camping facility is available here. This is an ideal location to spend your time in nature with fewer people around and only good vibes. Malana Dam is the starting point of the trek. A guide from Dragon Camping site took us through a route of approx 4 km witnessing two hidden waterfalls en route. We crossed along the Malana stream and the sound of the flowing water was simply mystic which brought calmness to our mind. Waichin Valley is said to be owned by the foreigners and this place has a different charm. This valley offers a fascinating view of the Himalayan ranges including the Animal Pass, Tiger Mouth Peak, and Khiksa Thaj Glacier. The valley is also rich in flora and fauna. There are no cafes in Waichin, which is one of the things that separates it from Malana and Kasol, it is rather a more peaceful place. During nights this place looked beautiful with billion stars above. This place will make you fall hopelessly and irretrievably in love with Himachal and its beauty! We had an amazing hospitality from the owner of Dragon Camp- Mr. Ankush Sharma- (+91-8218740398) and he is one of the gem person who will facilitate their guests with warmth.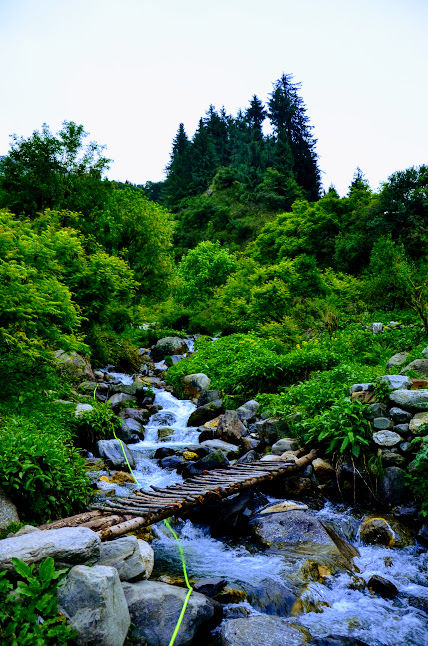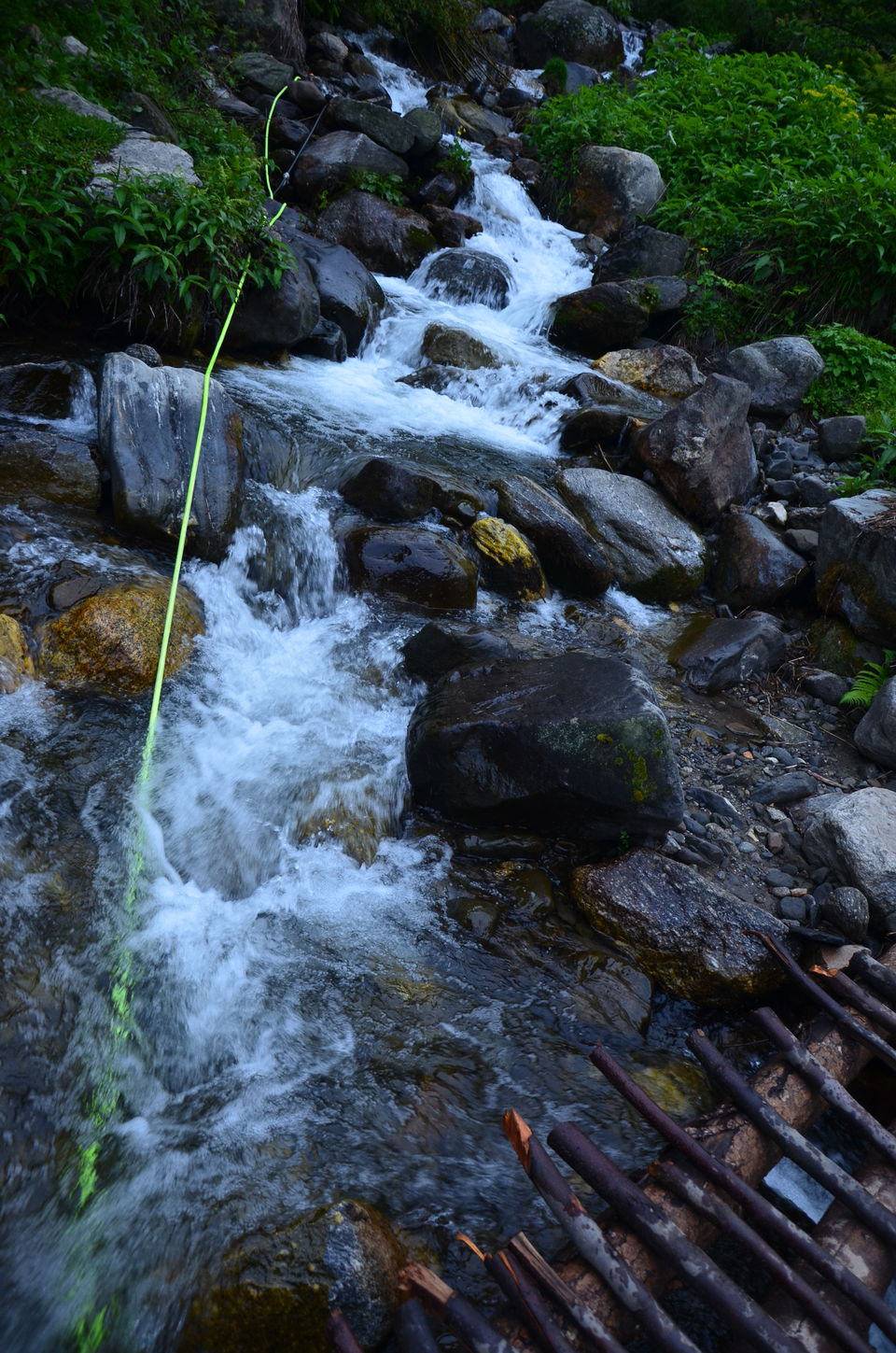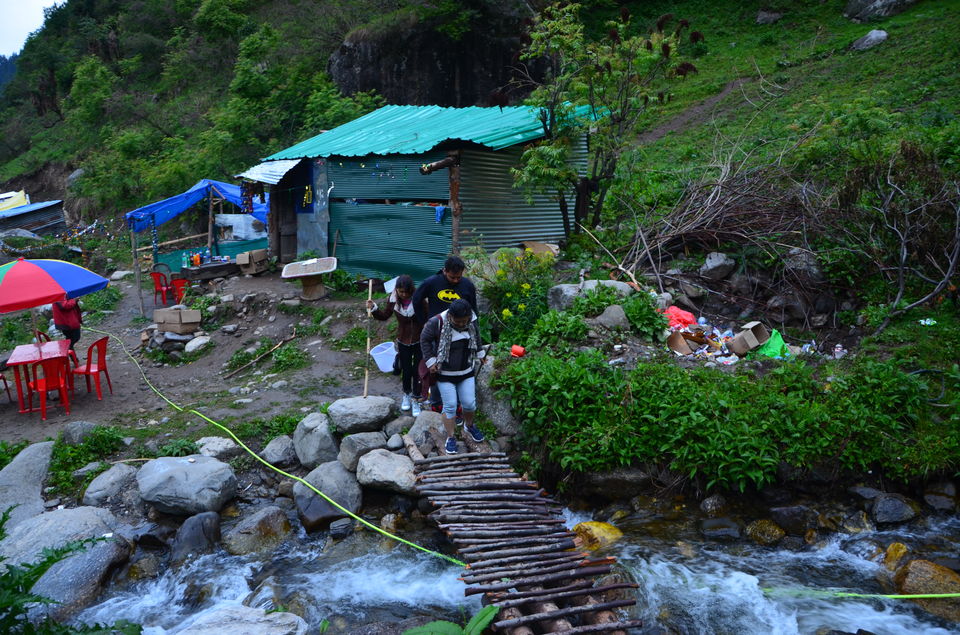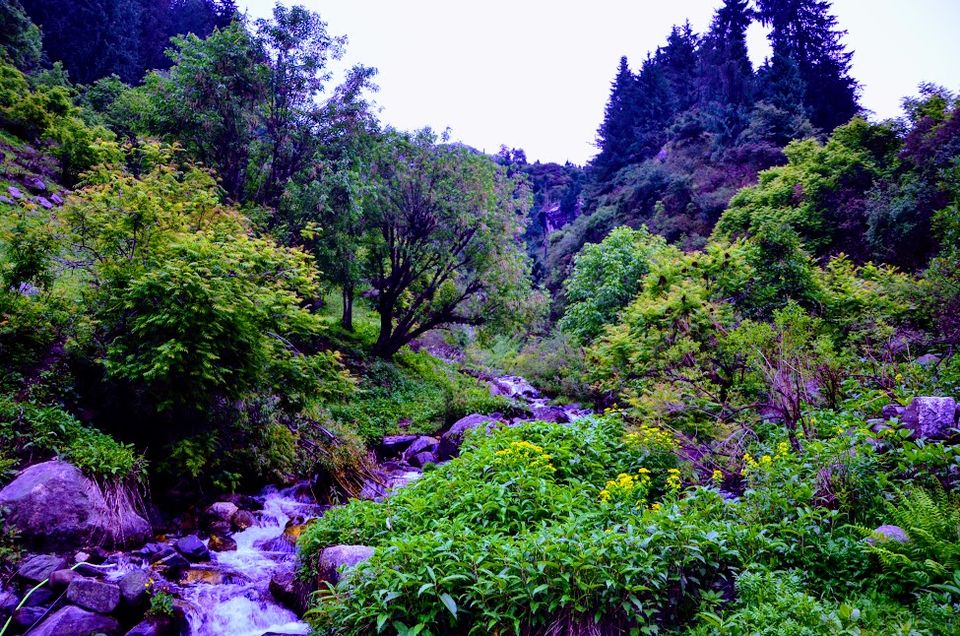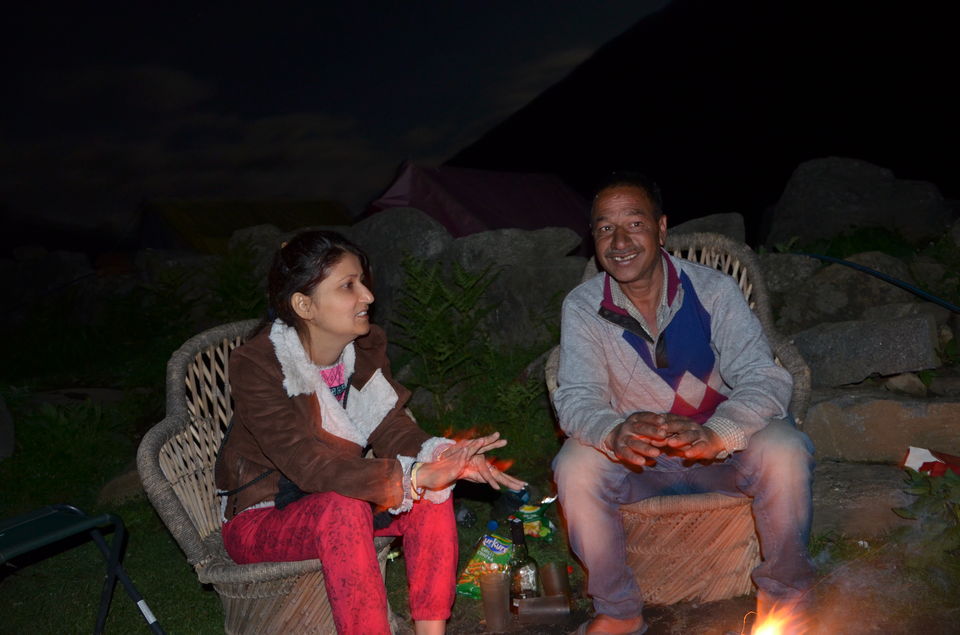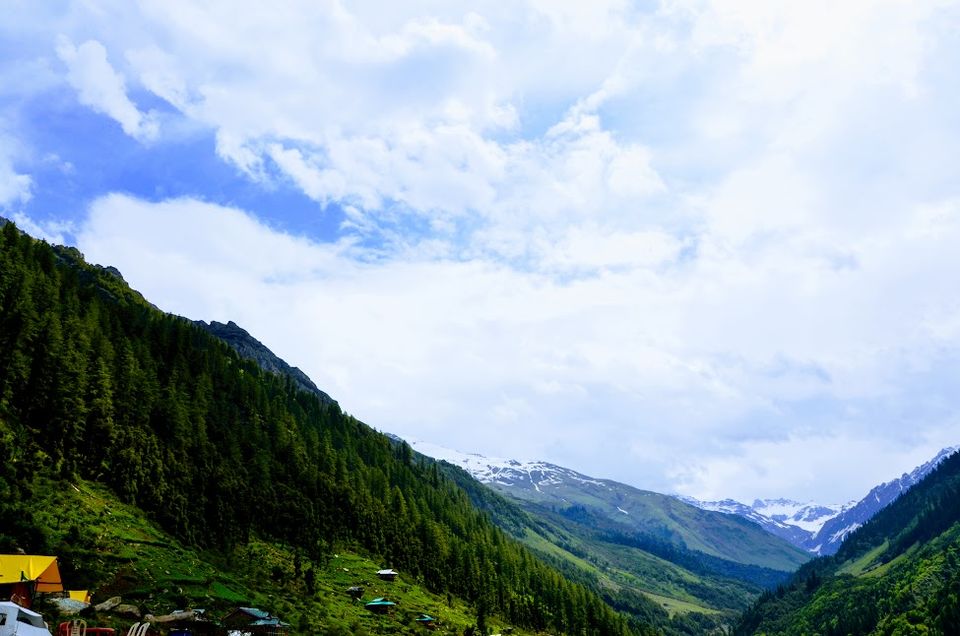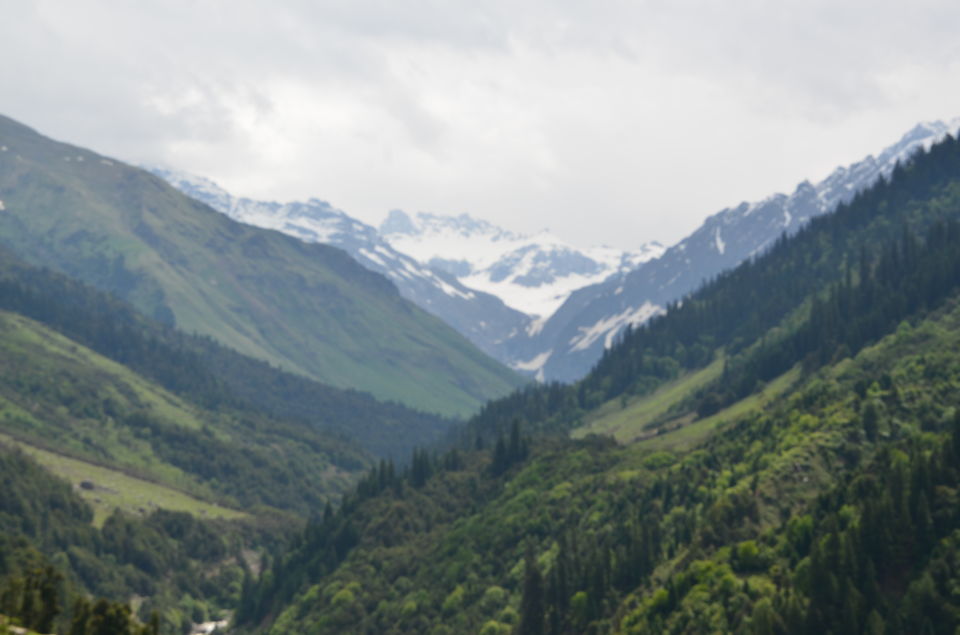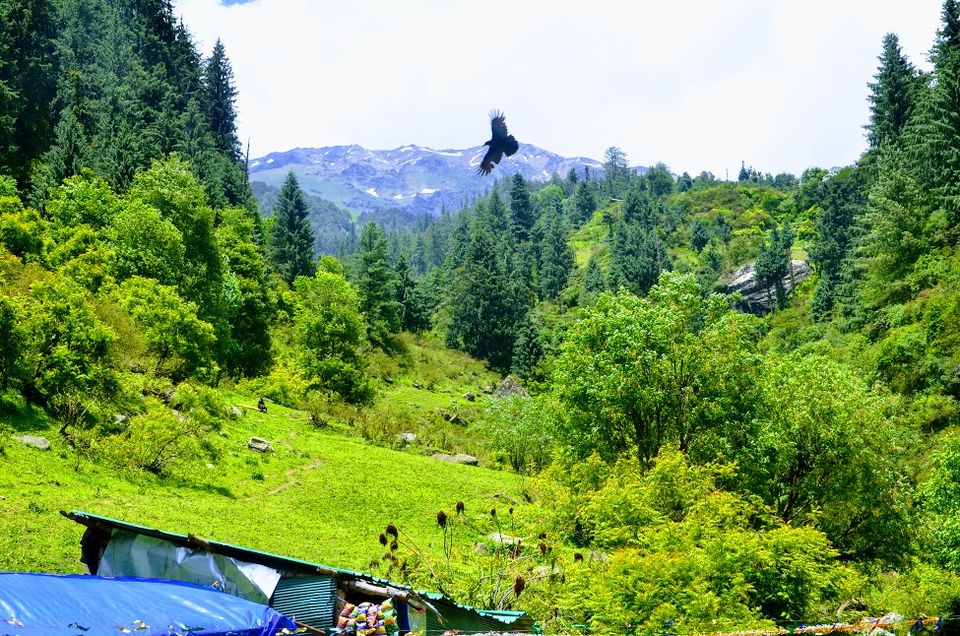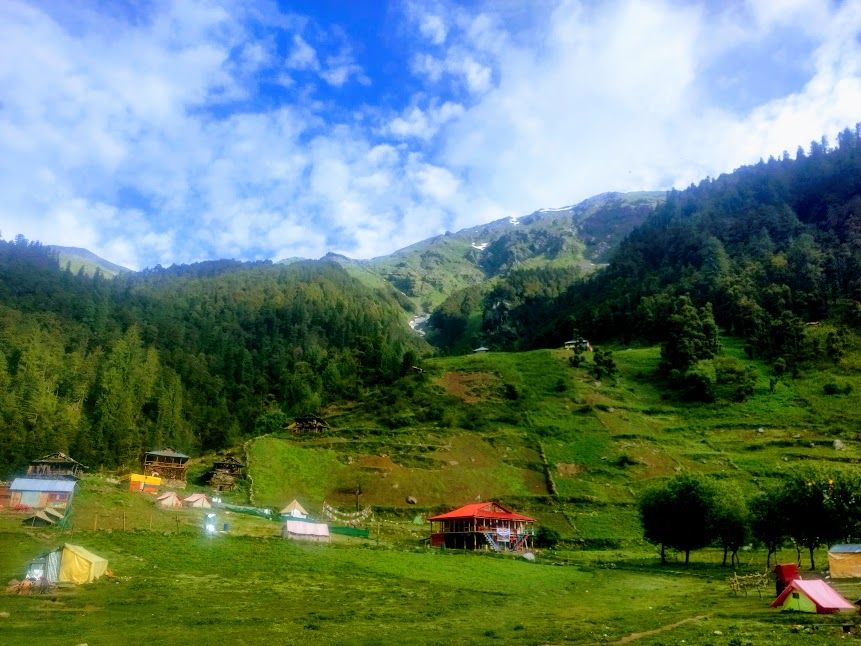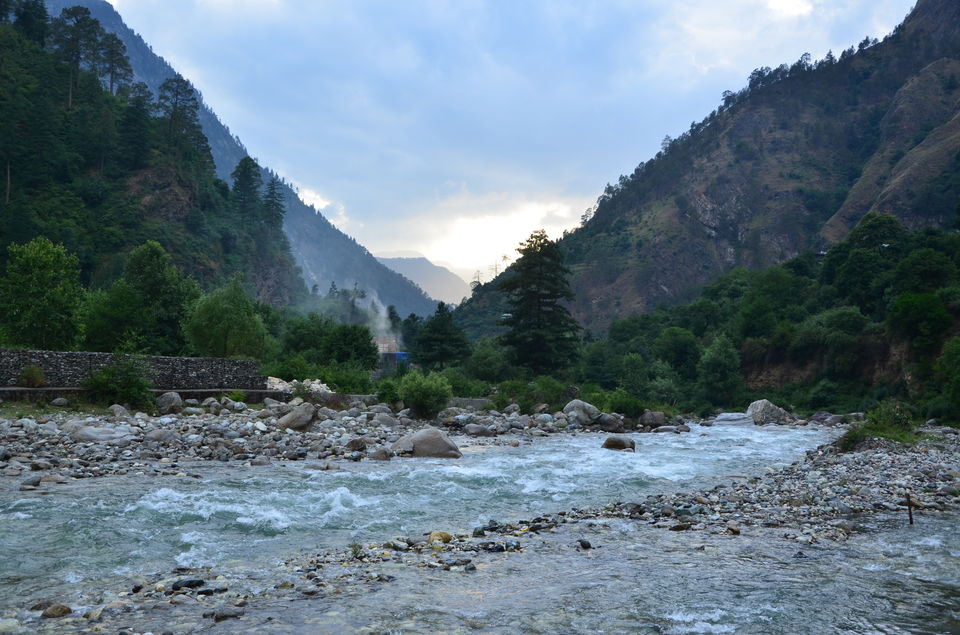 Day 5: We had planned to have a night stay today at Prashar lake which was some 100 kms away from Gushaini, but before heading to Prashar, it was time to explore this beautiful hamlet, we came to know that there is a waterfall some 3 kms away from our campsite, waterfall known as "Choi waterfall" is one of the pristine waterfall into the interiors of the village and to reach this beautiful place, we had to climb almost 2 kms upwards from the road parking our vehicles. We thought it would be a cakewalk for us, but, it wasn't. After 1 km, we were huffing and puffing and thought to gave up the idea of going further, but, we didn't. At last, going through the picturesque view, deserted forest areas, small lanes with nobody in sight to ask directions for, we reached the waterfall. It was heavenly, just out of the world. The water flowing was directly from the glacier (located 2 days trek away) and it was so cold that we had to think twice before going in. The water was so fresh that we even drank it as it was the most purest form of water.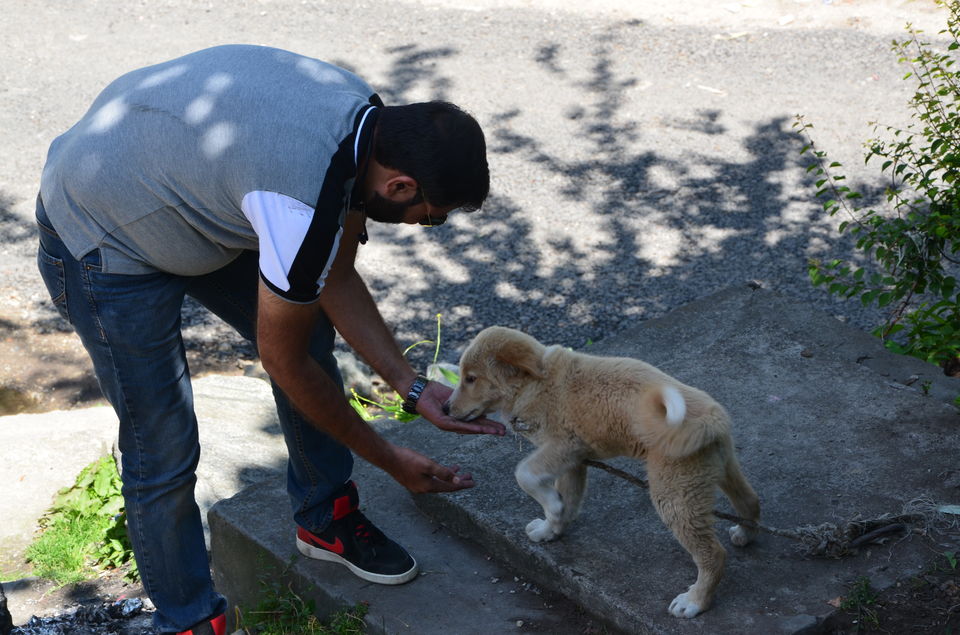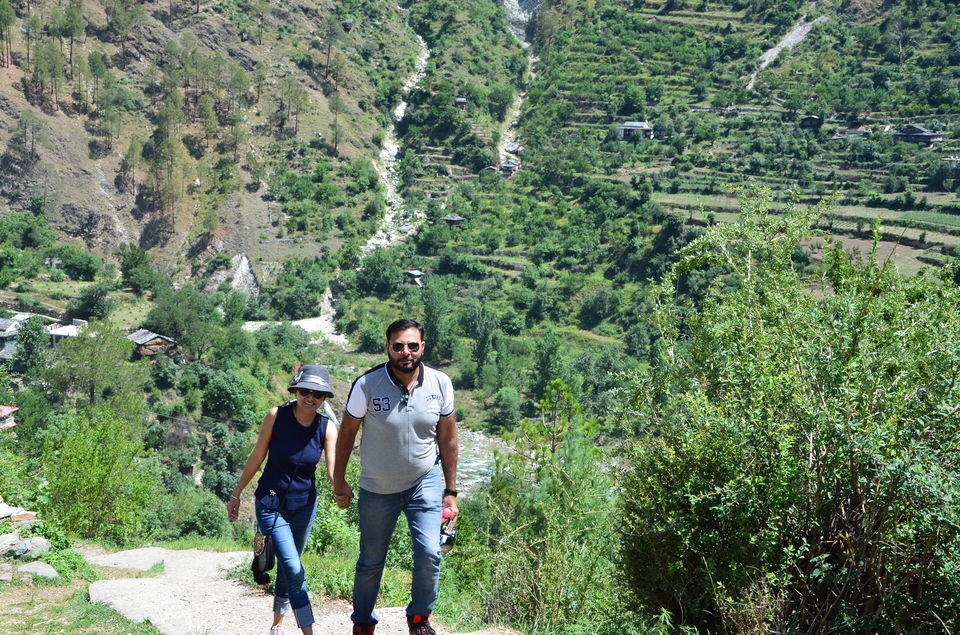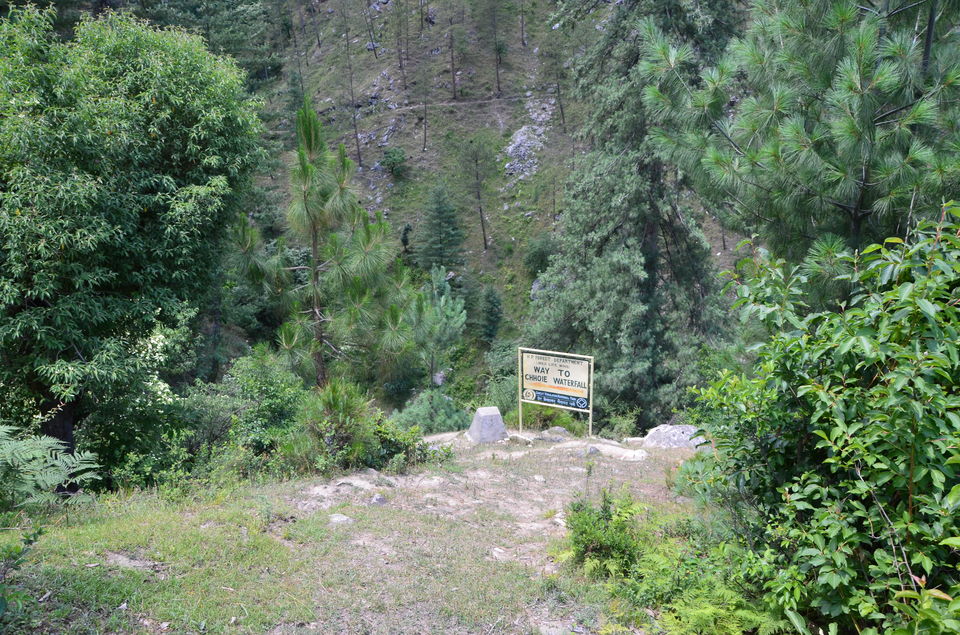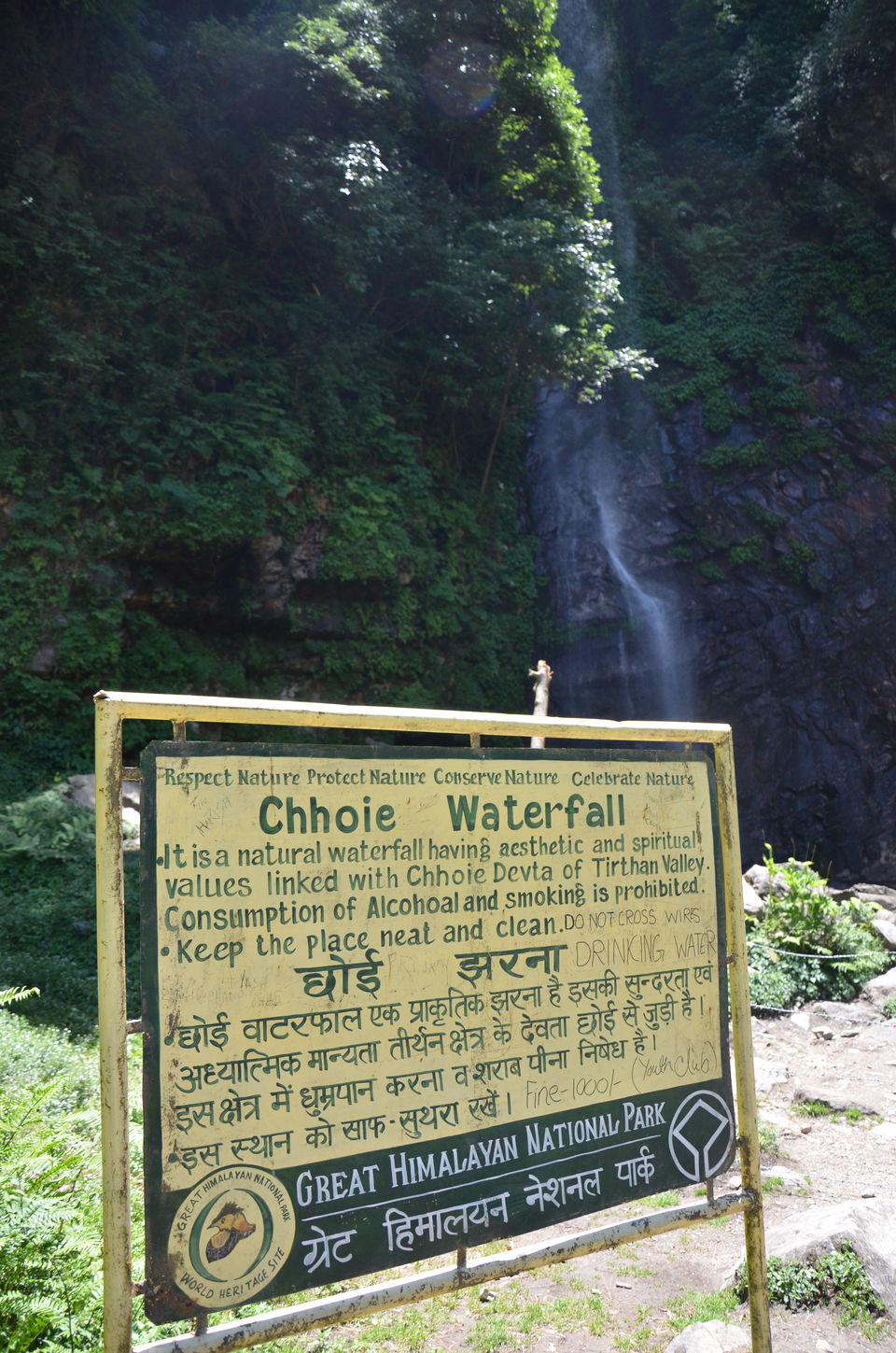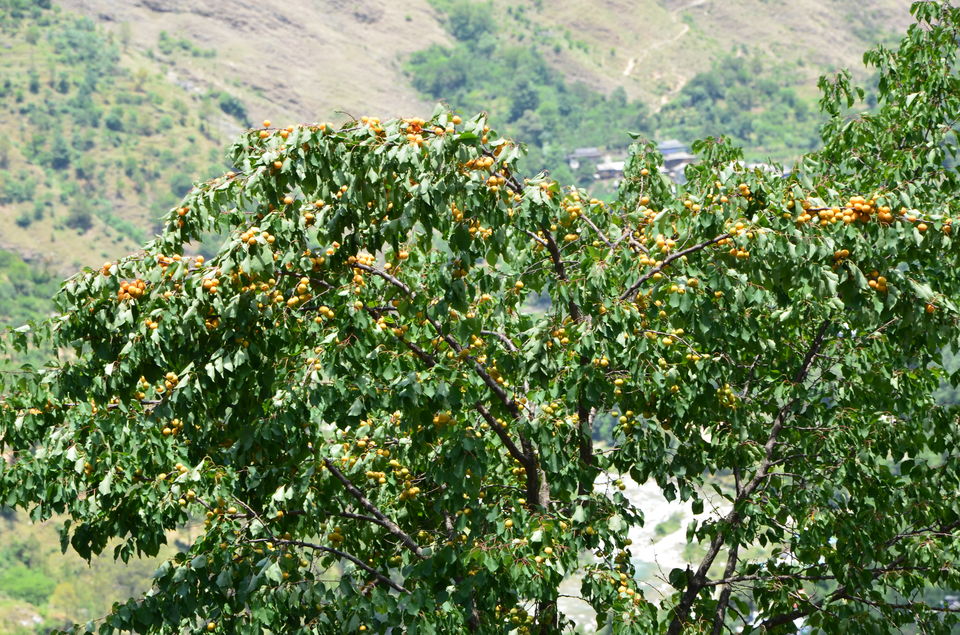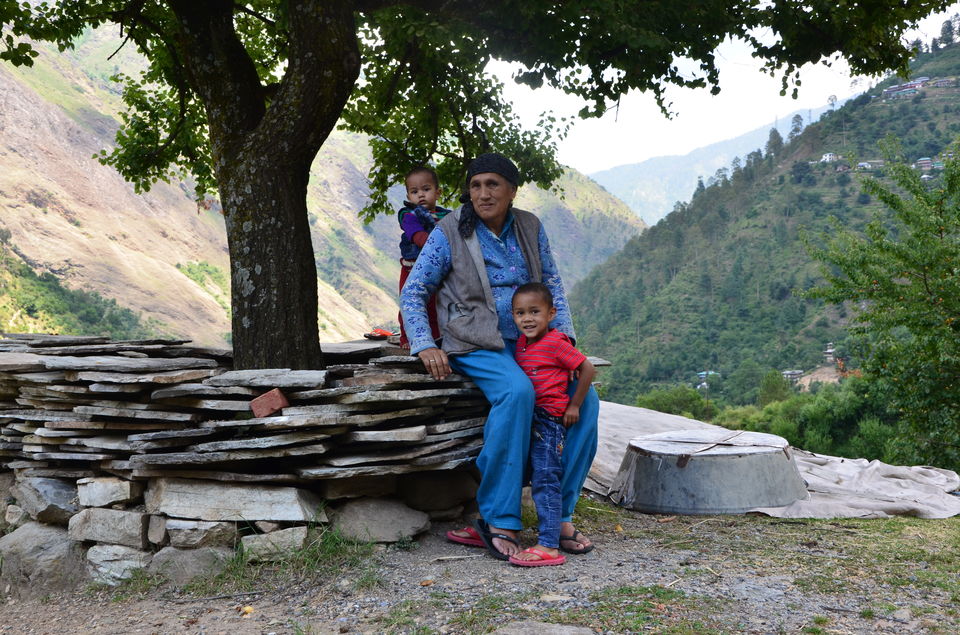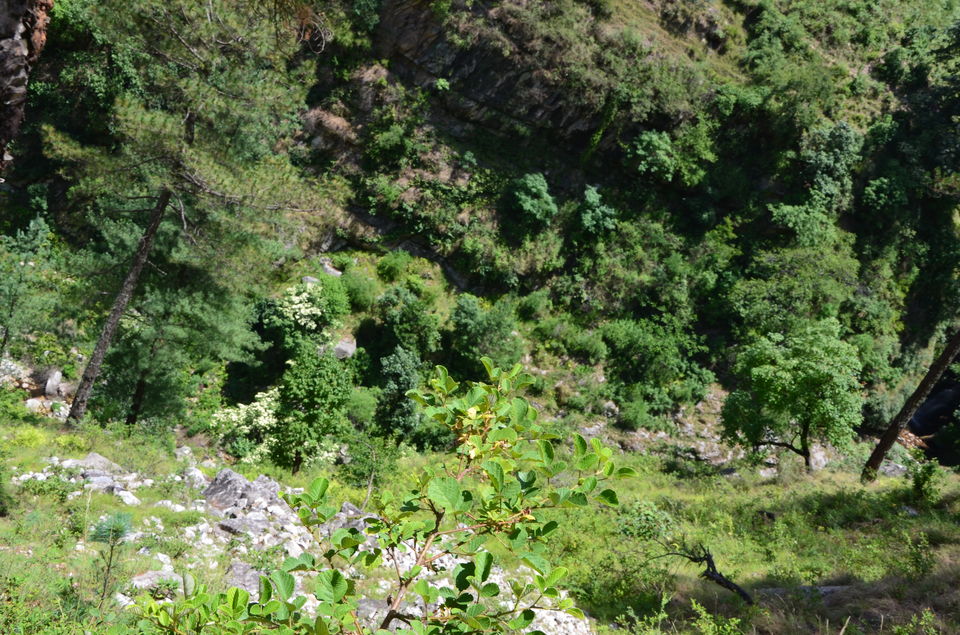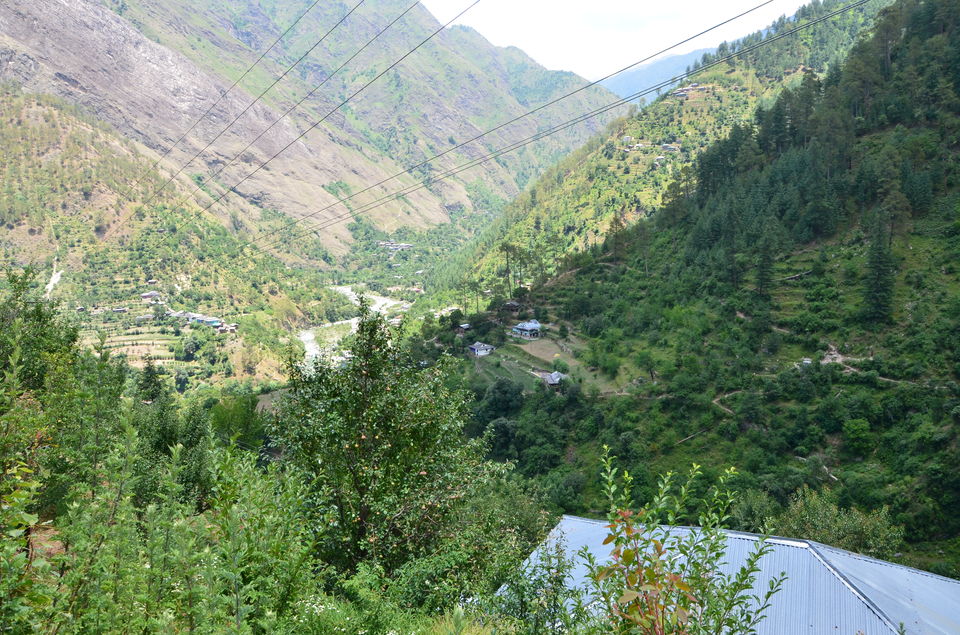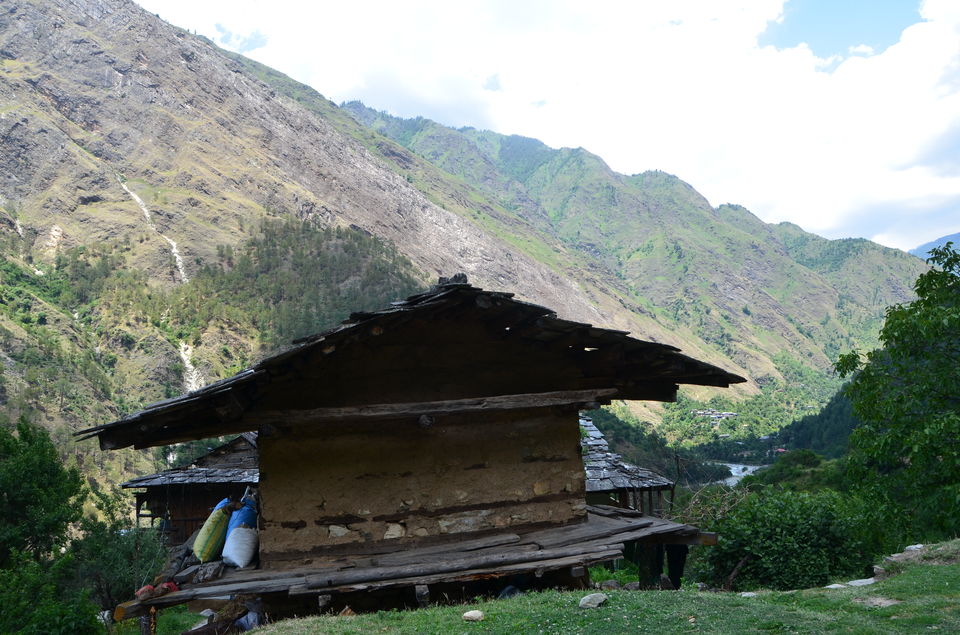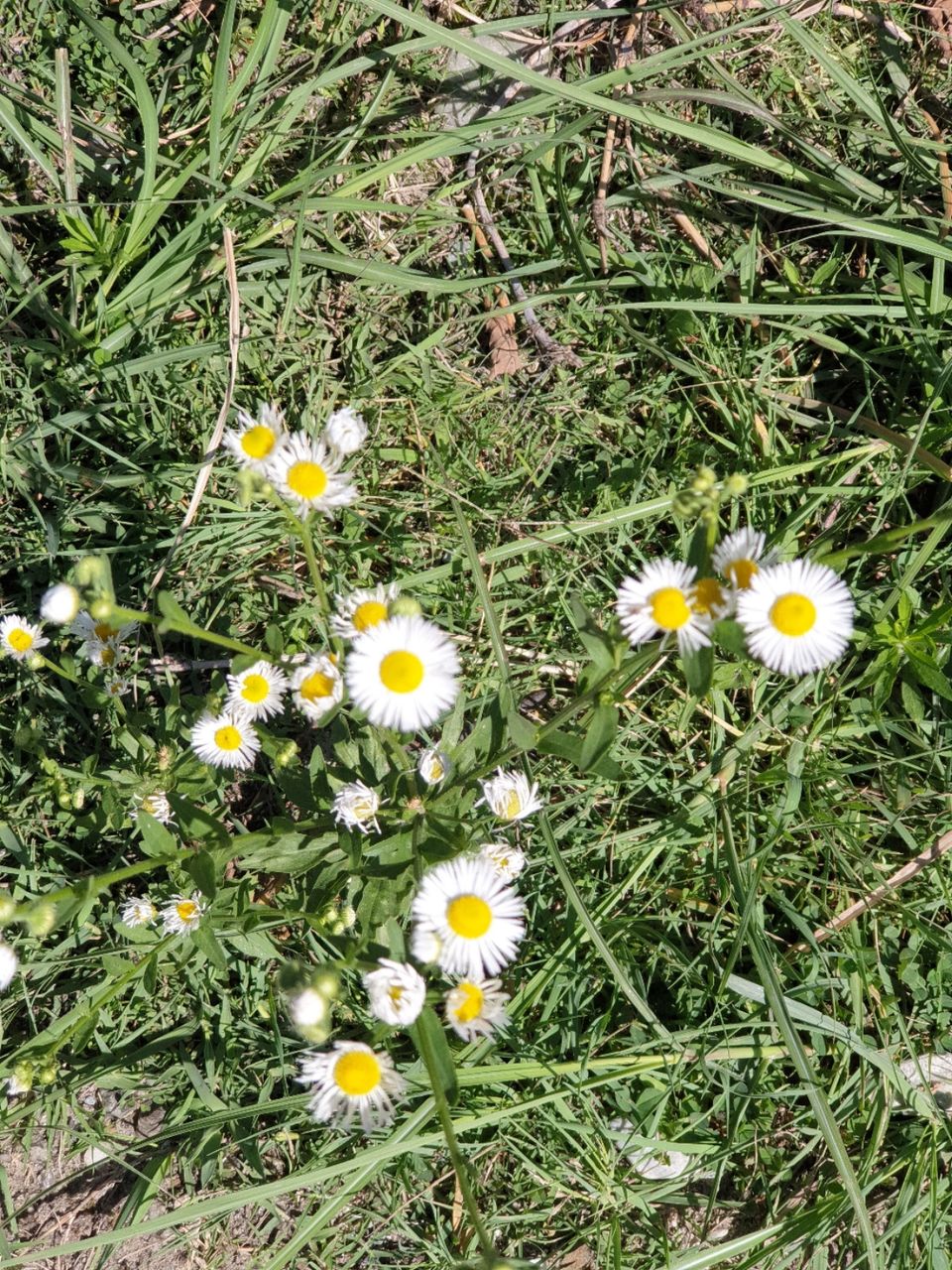 After returning back refreshed from the Choi Water fall, it was time to head towards Prashar Lake, but before reaching Prashar, it was time to do some adventure and we decided to go for White water rafting in the Beas river the moment we reached Kullu. It was indeed one hell of experience of rafting in Beas river for almost 15 kms. After having awesome experience of rafting and getting drenched by the gushing waters of Beas river, it was time to drive/ride towards our destination Prashar lake. The lake is located at a height of 2730 mts above sea level. With deep blue waters, the lake is held sacred to the sage Prashar and he is regarded to have meditated there. Surrounded by snow-capped peaks and looking down on the fast flowing river Beas, the lake can be approached via Drang. There is a round, floating island inside the lake, which is a common natural phenomenon found all around the world. It is composed of plant matter in various stages of decomposition, and is held aloft by the oxygen in its plants' roots. The floating land moves in all directions in the lake. The floating land covers 7% of area of lake whereas water is with 93%. The temple was built in the thirteenth century and legend has it was built by a baby from a single tree. The lake has a floating island in it and it is said to be unclear how deep it is, with a diver not being able to determine its depth. It was pitch dark when we reached at the Prashar top and the view of Stars as well as moon rise at night was simply spectacular from the top. We had an amazing bonfire along with organic food at Raju Bhandari's Camp site at the top giving us a panoramic view of lake as well as the beautiful Kullu and Mandi district from the top.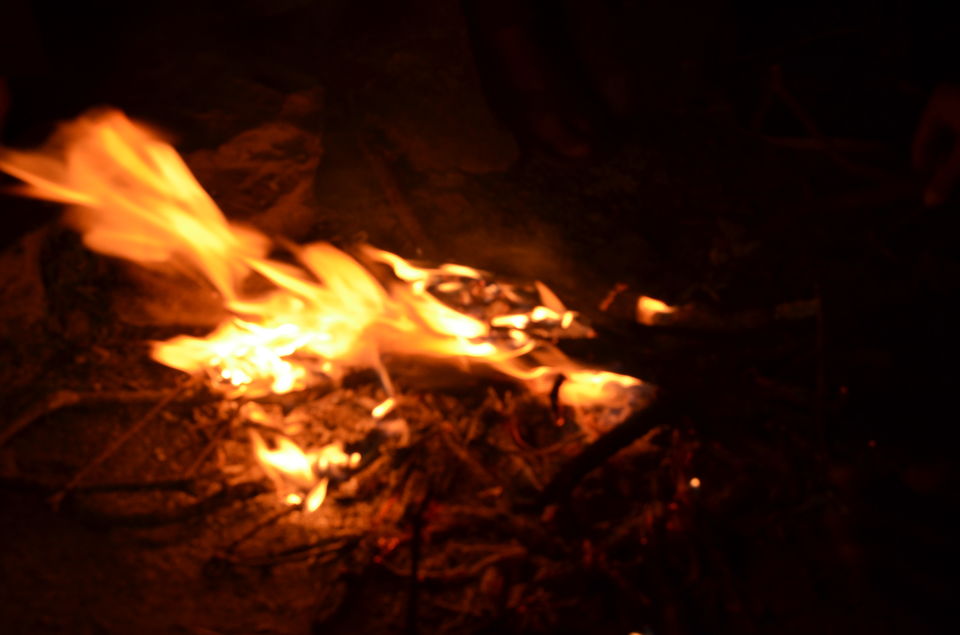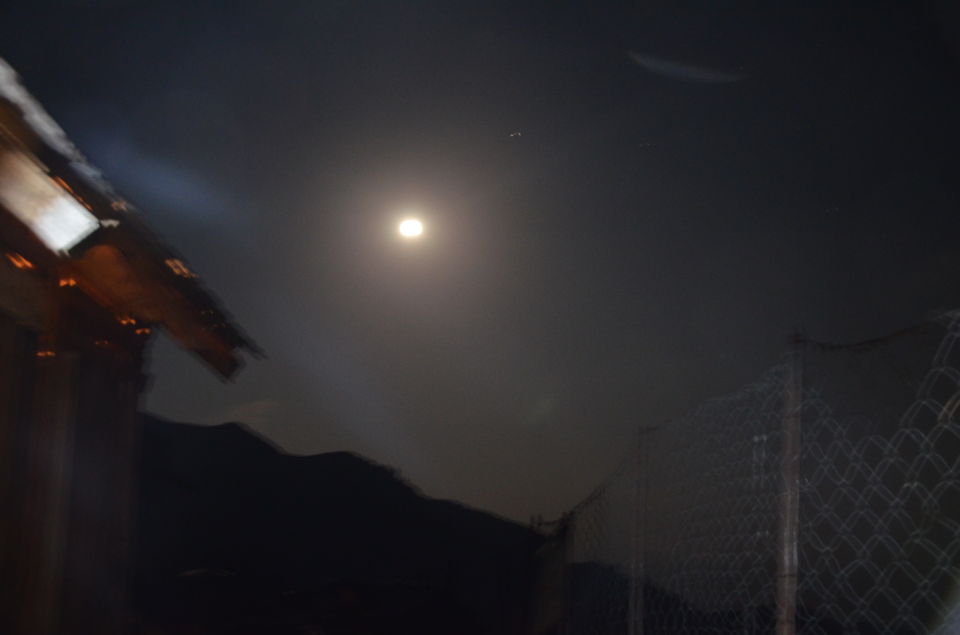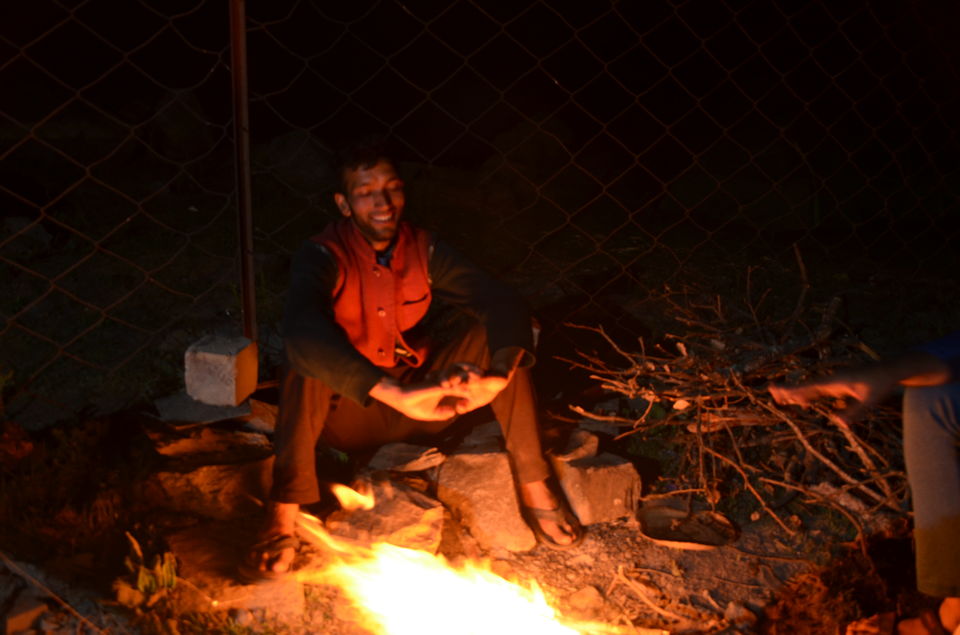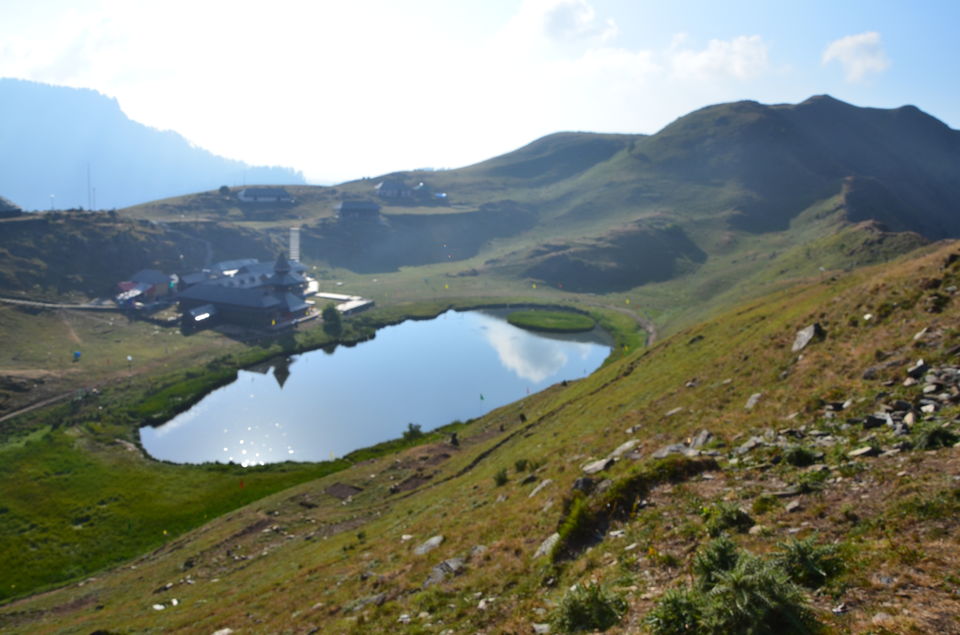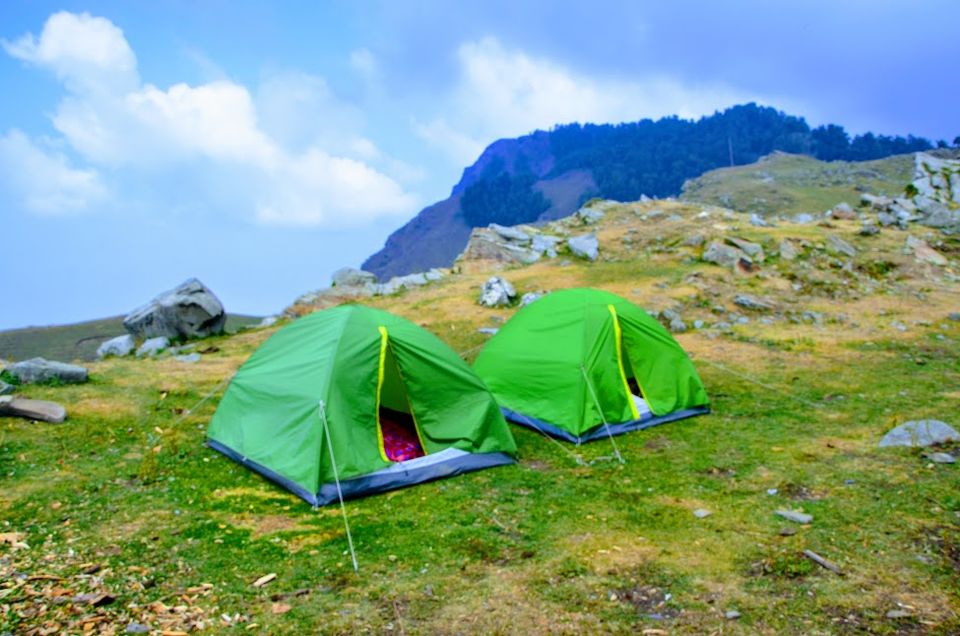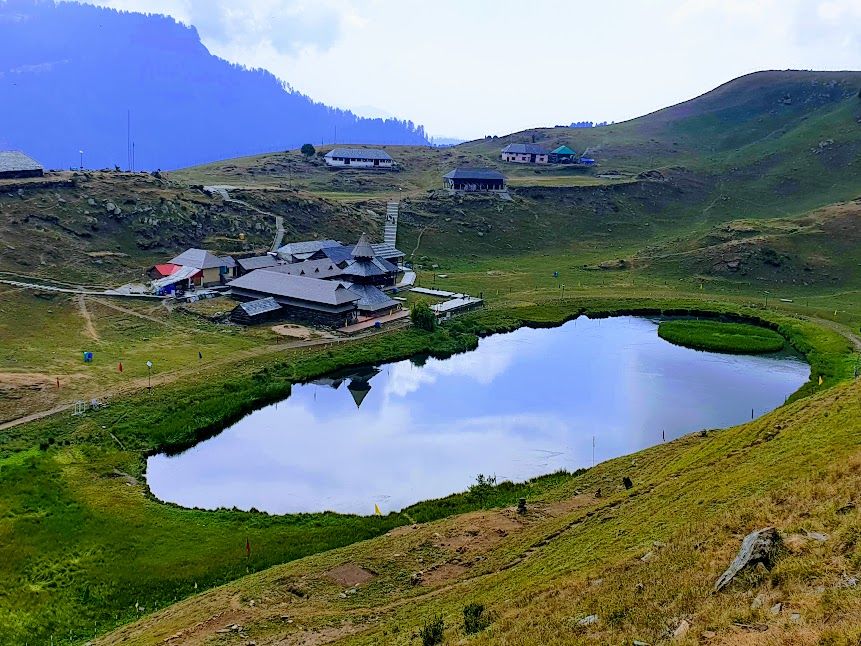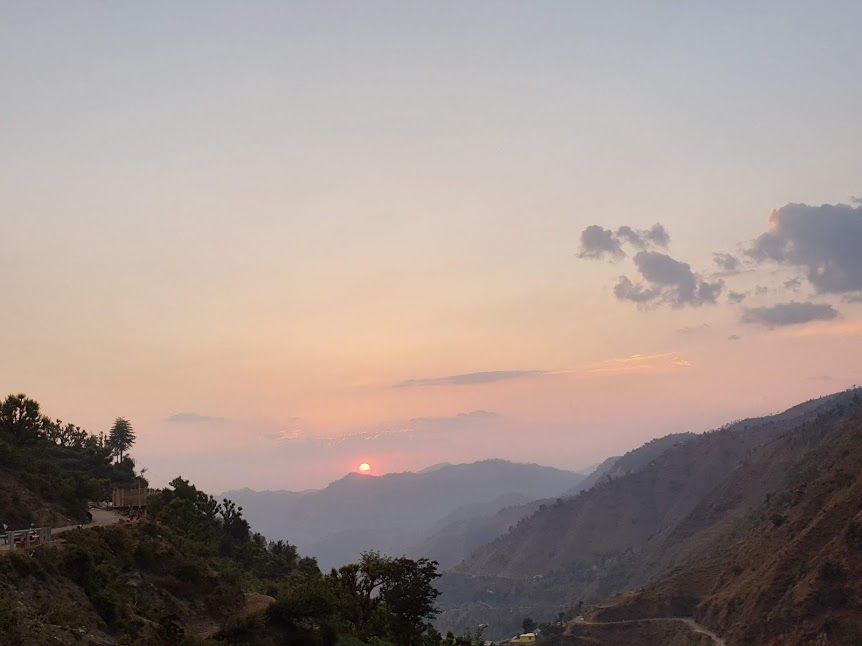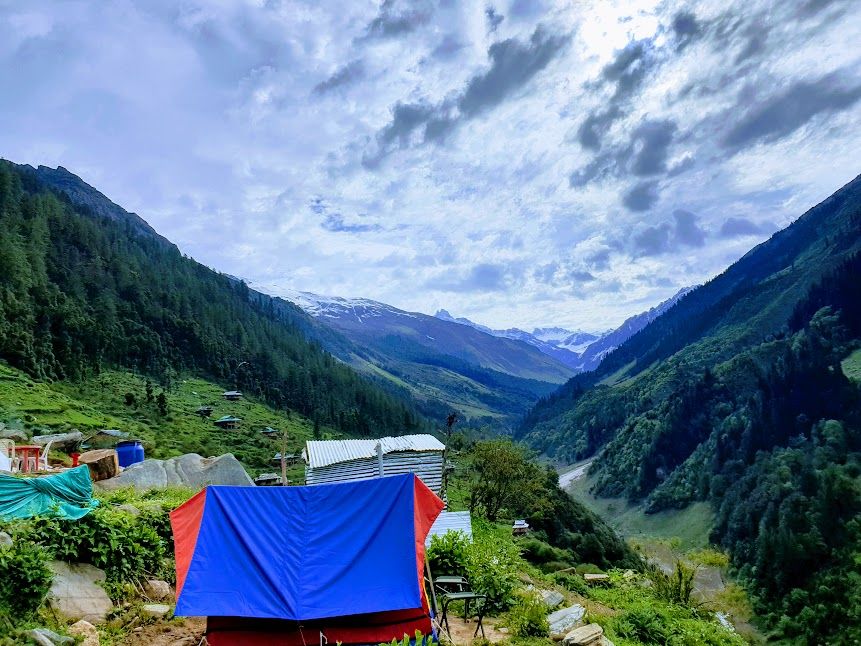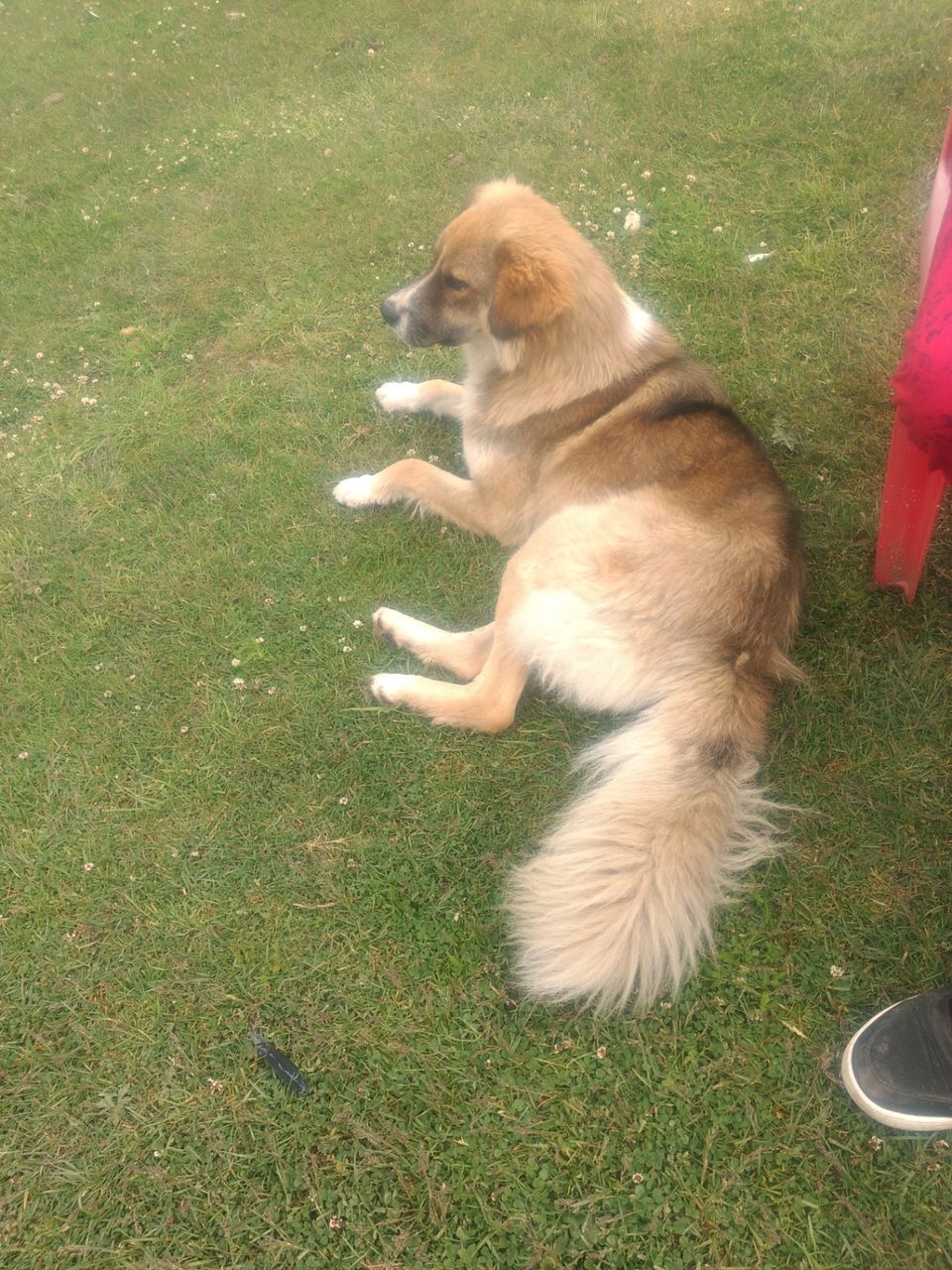 Day 7: After spending night with bonfire, Drinks along with Malana's speciality ;) under billions of stars, moonlight and milky way, the morning with sun rise had its own charm. After having our breakfast, we started our descend towards the Malana dam where our vehicles were parked and off we headed towards our last destination- Kasol. On the way towards Malana dam from Waichin valley, we crossed some beautiful Hashish farms, glaciers and water streams. Kasol is around 25 kms from Waichin valley wherein you need to head towards left side for Kasol from Jhari Village while coming from Malana. We reached by noon time around 2:30 PM at Kasol and had a stay in hotel Suma Ropa on the banks of river Parvati off to Kasol road. In the evening time we explored the local Kasol market and went to seek blessings in Manikaran Sahib Gurudwara at Manikaran which is around 4 kms ahead of Kasol.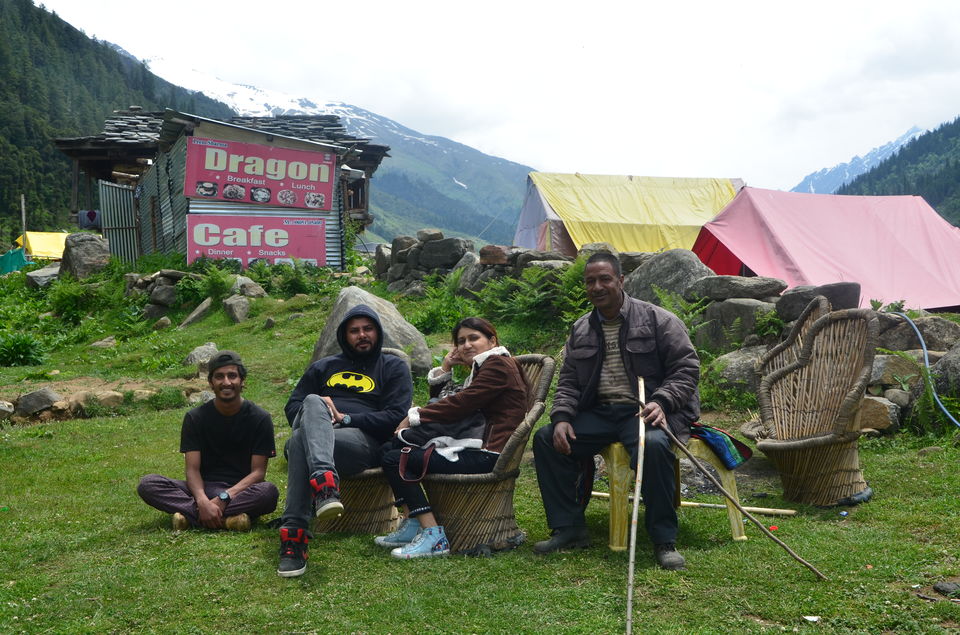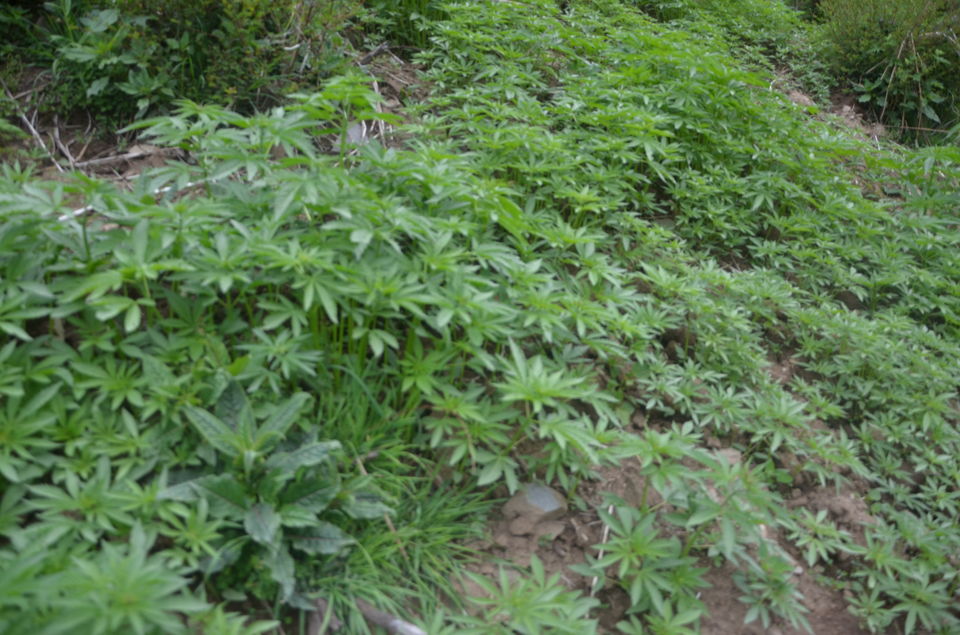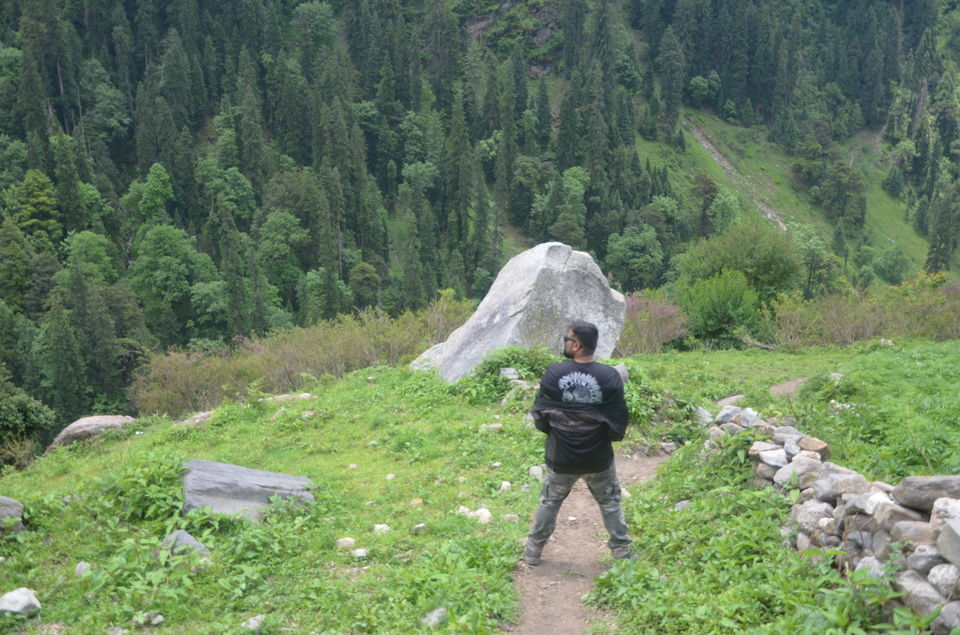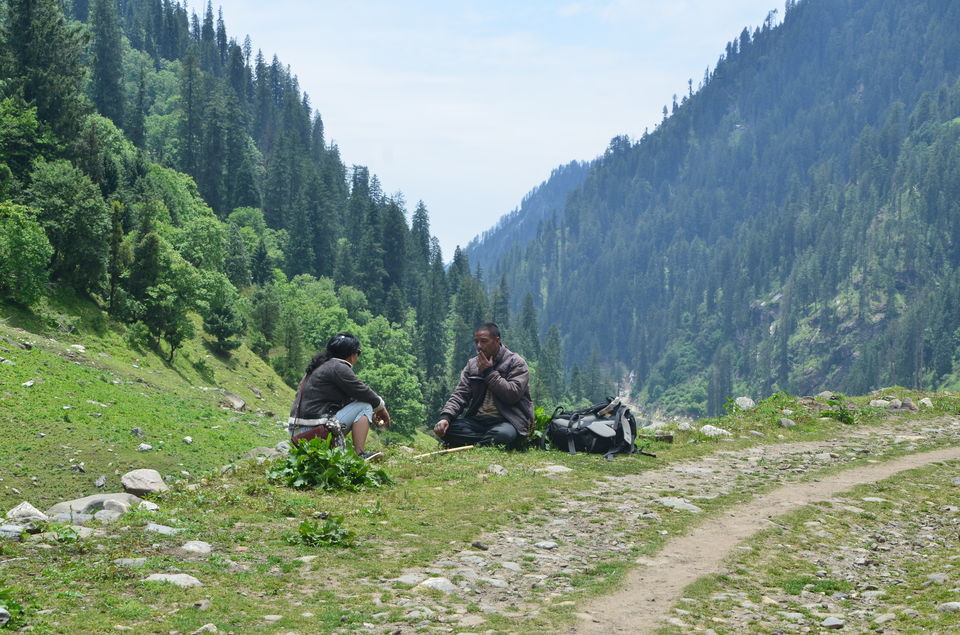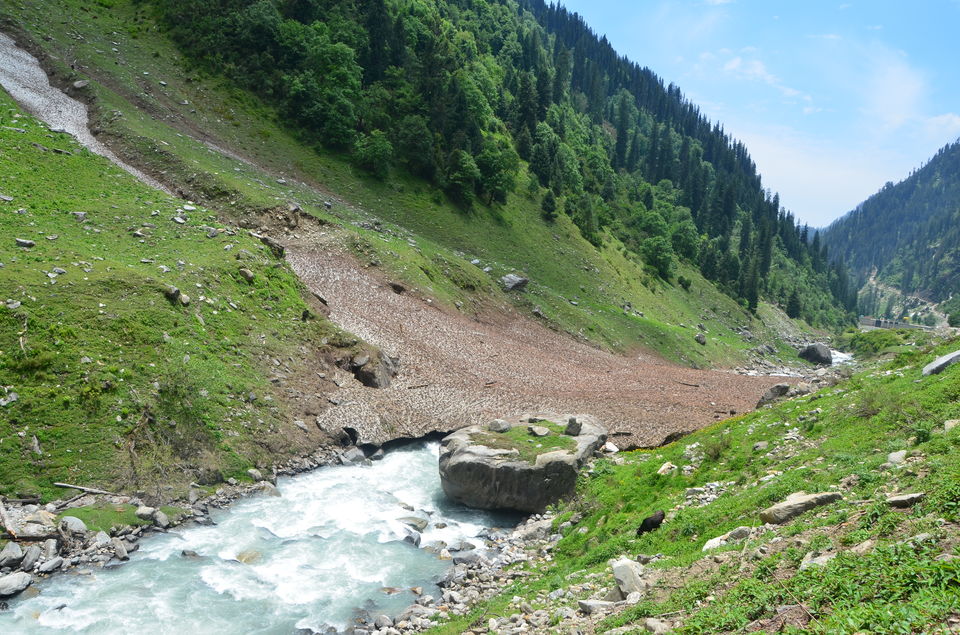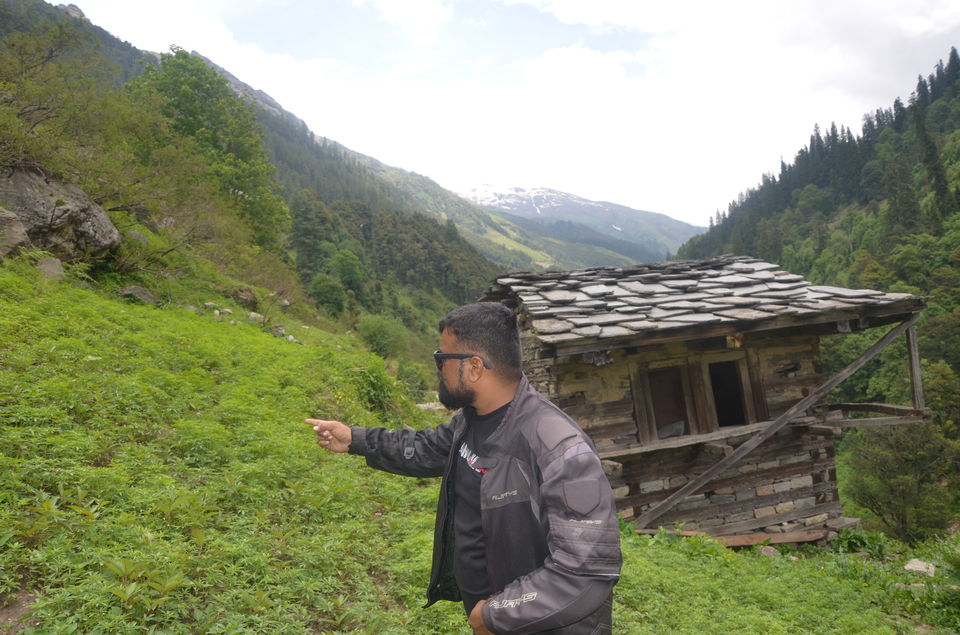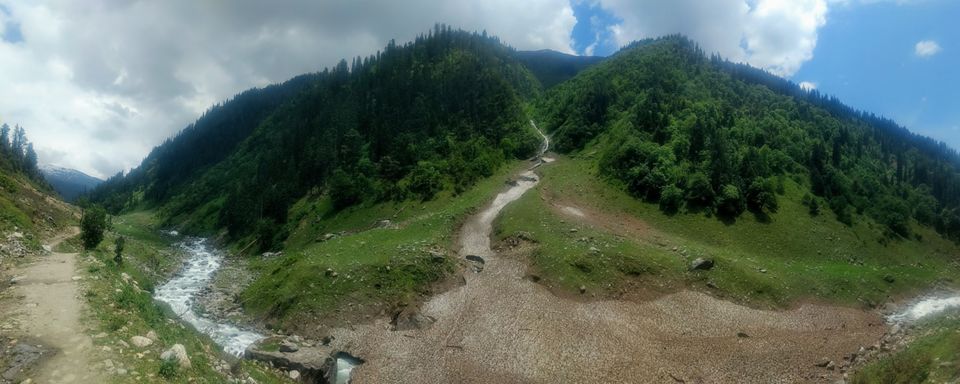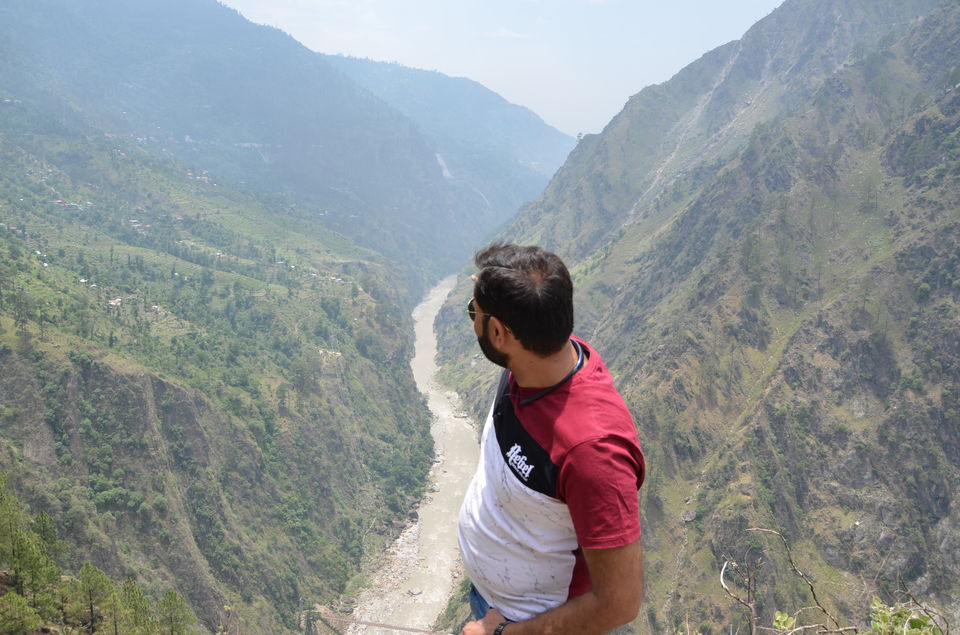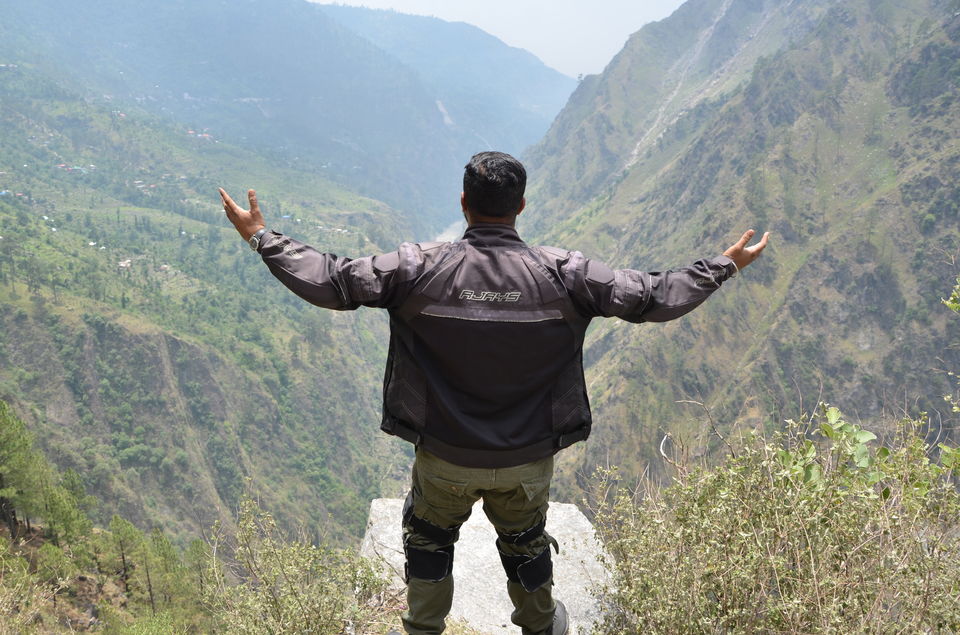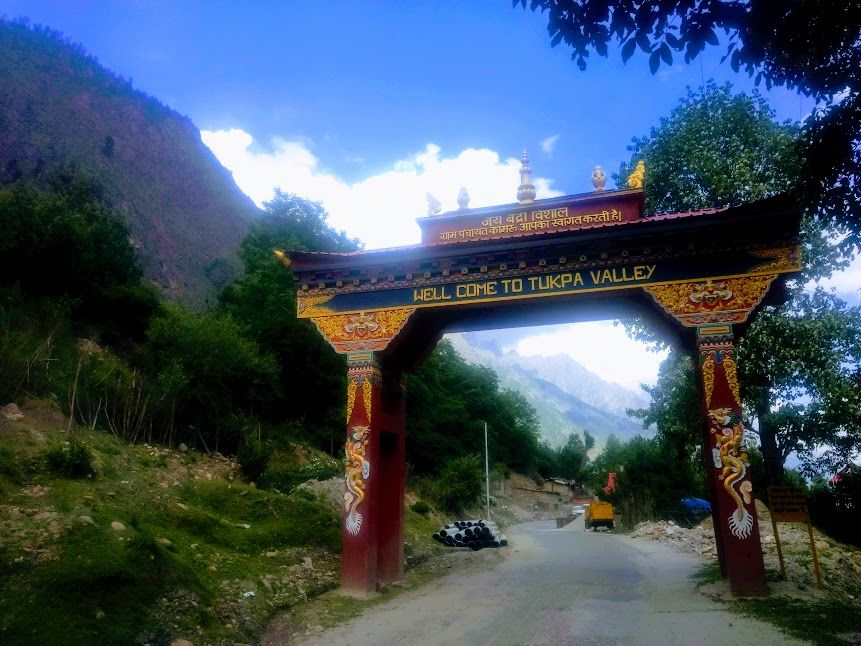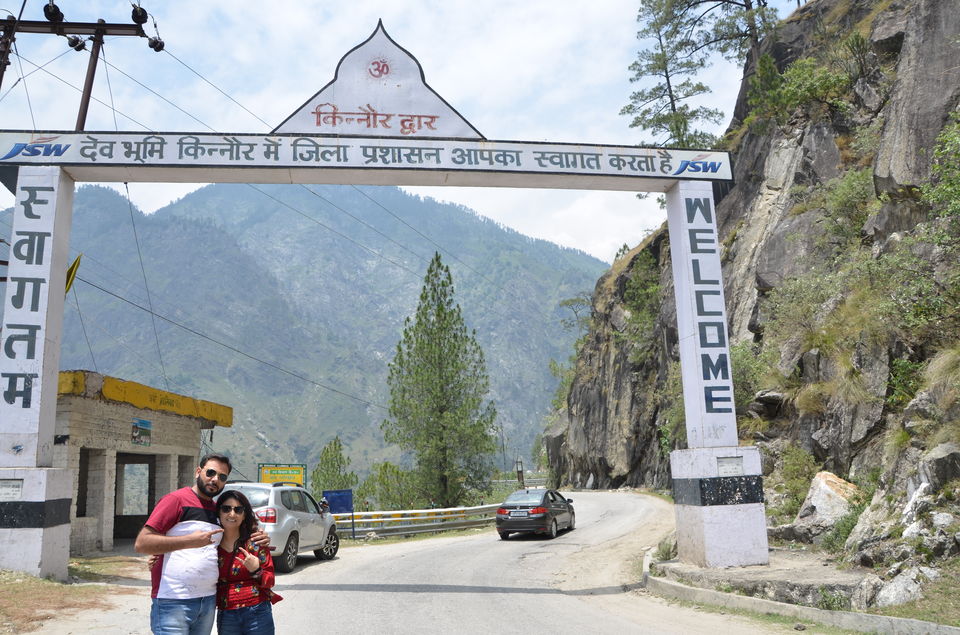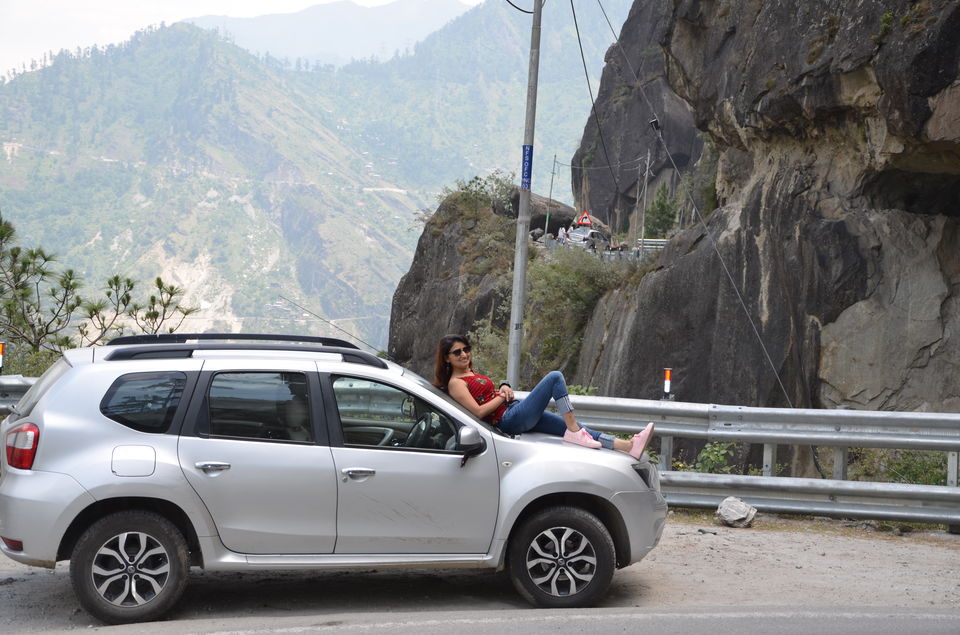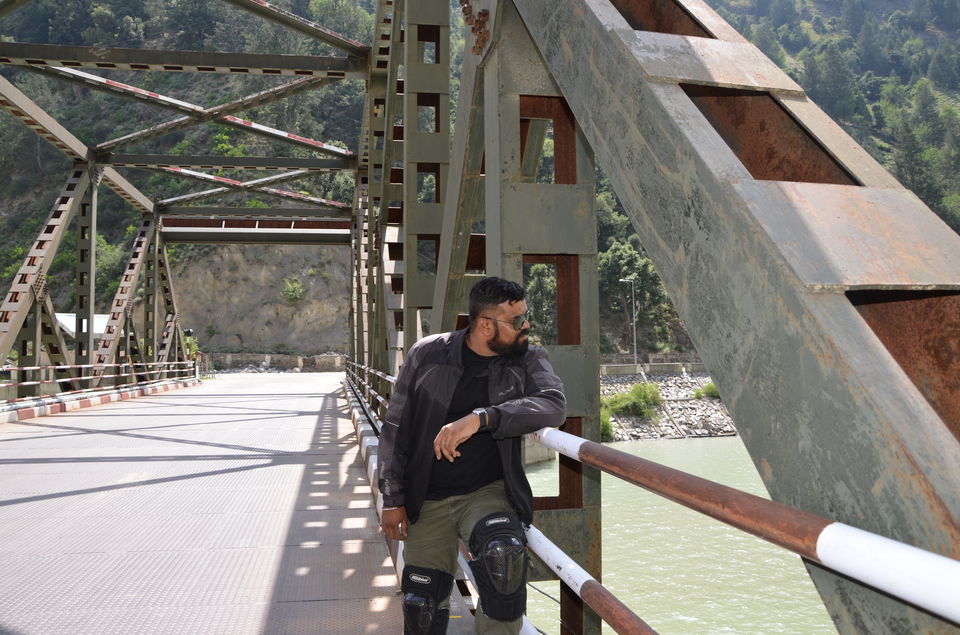 Day 8: This one was had been a long tiring day for us, we started around 10:00 AM from Kasol and it was almost a drive/ride of 365 kms as we were returning back to the base- Kurukshetra. From 10,000 ft above sea level and temperature below 7 degrees to temperature as high as 38 degrees in single day. It was one hell of ride negotiating the hair pin narrow roads, land slide prone zones, heavy traffic from Bhuntar to Kullu and finally we reached Kurukshetra around 9:30 PM totally exhausted. The journey back to Kurukshetra was indeed very tiring as the temperature, traffic as well as distance required to be covered were high and all this was done during my fasting day. It was quiet challenging for me but then when going gets tough, tough gets going. All in all, we had a beautiful experience of exploring the lesser explored places of Himachal Pradesh with mesmerizing valleys, Flora and Fauna, Waterfalls, warm and beautiful people and last but not the least - It was the group - our gang of 4 .. which made this trip memorable and amazing. A big shout out to Vikas, Laxmi and Shweta. You guys were simply amazing. I am gonna seriously miss the bonfire chats, pranks and leg pulling during the treks and some gyan sessions during drinks :P. Looking forward for more adventurous trips with you guys. Till that time, This is Naren signing off from here.. Ride Hard.. Ride Safe.. Keep Exploring!!