Traveling in Mountains is the ultimate getaway everyone can think of during this Pandemic. This year has shown us things which we had either seen in movies or heard stories from our elders. Obviously, it is a difficult phase and we all are hoping it be over soon. This shall pass too my friends!
I've been living in mountains for a while now,and getting used to the life here. I must say living in mountains with these naive mountain people helped me to understand life in a simplest manner.Today I'd like to share my experience of travelling in Mountains with my baby girl, who is 5 months old.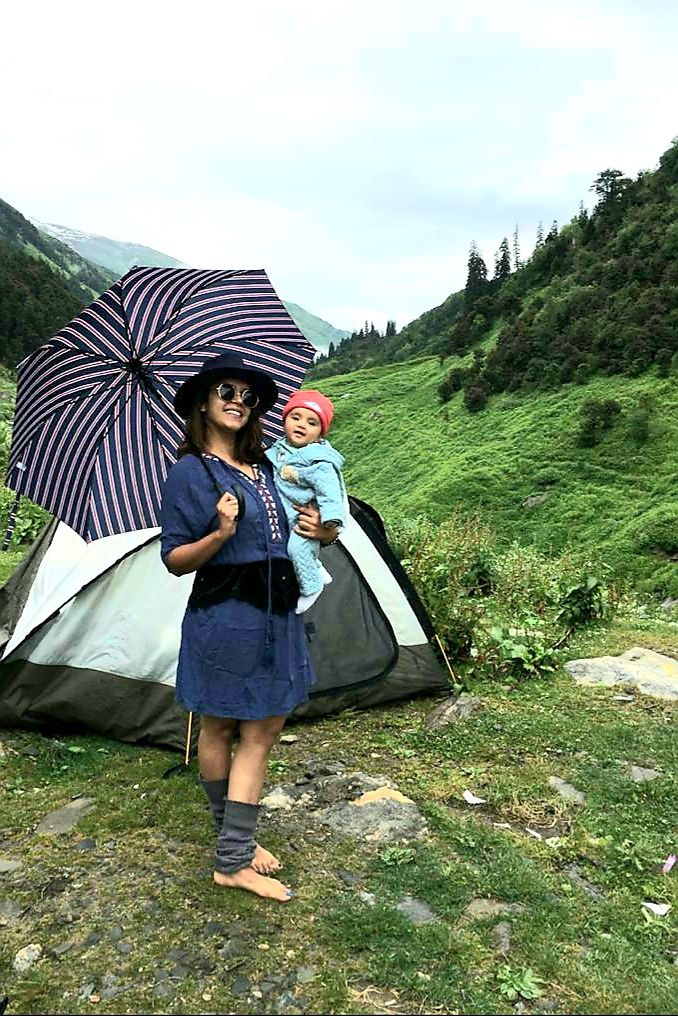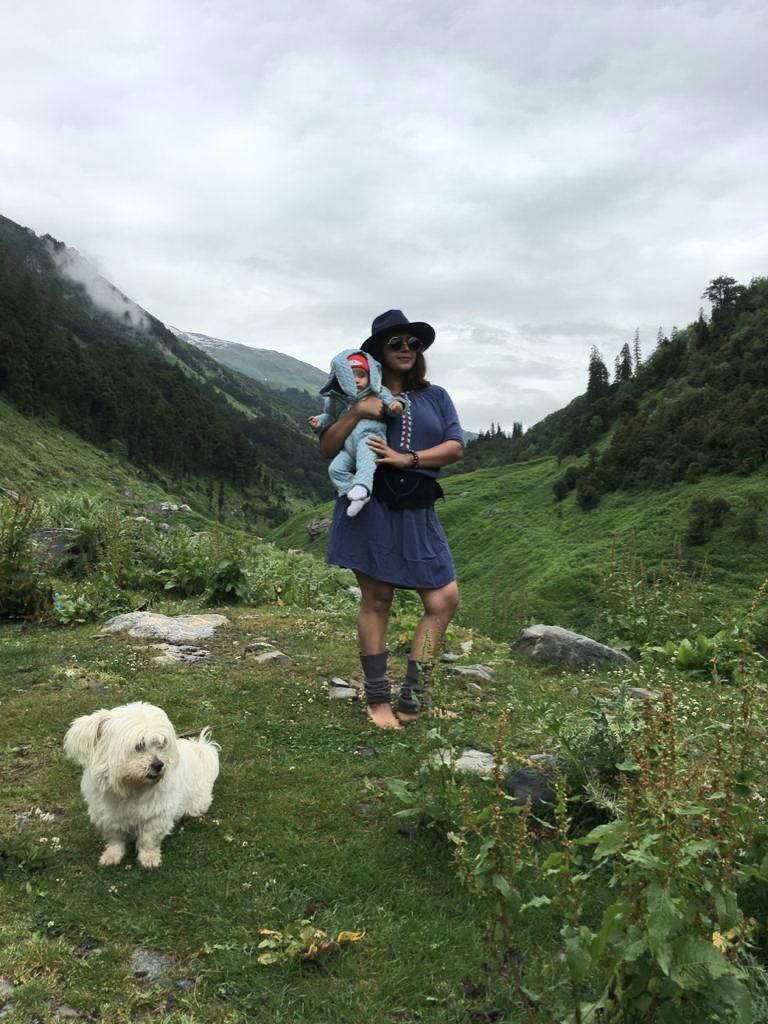 What is Travelling? As for me I travel to Experience, to gain Knowledge, to Understand a World different from mine, to broaden my Mind, to gain courage, and most importantly to come out of my comfort zone. So, if travelling is such a crucial aspect of my general personality, why shouldn't I provide this experience to my daughter at an early age. Experience of being close to nature! And if I were to speak scientifically, it is only nature which helps us survive on this planet. We are the Nature's most marvelous creation and we must begin comprehending it at an early age. Since I wanted to reveal her to Nature and its positive influence exerted on a human body, I didn't think twice!
So, I planned to travel to Waichin Valley, Malana in Himachal Pradesh with few friends and my baby girl. Now travelling with friends is something easy and one need not have to think much about. But trekking and camping with an infant was something I had never experienced before, although I desired to undoubtedly. We all planned our trek to this enchanting valley, which is 2-3 hours trek to each side until we find a spot to set up our tents. To be well prepared I had researched on the weather conditions of the place, and it stated heavy rainfall during night time. So accordingly I had made arrangements of her safety. I was excited as if I was travelling for the first time, I was thrilled to go for the unknown with Good thoughts and Prayers in my mind.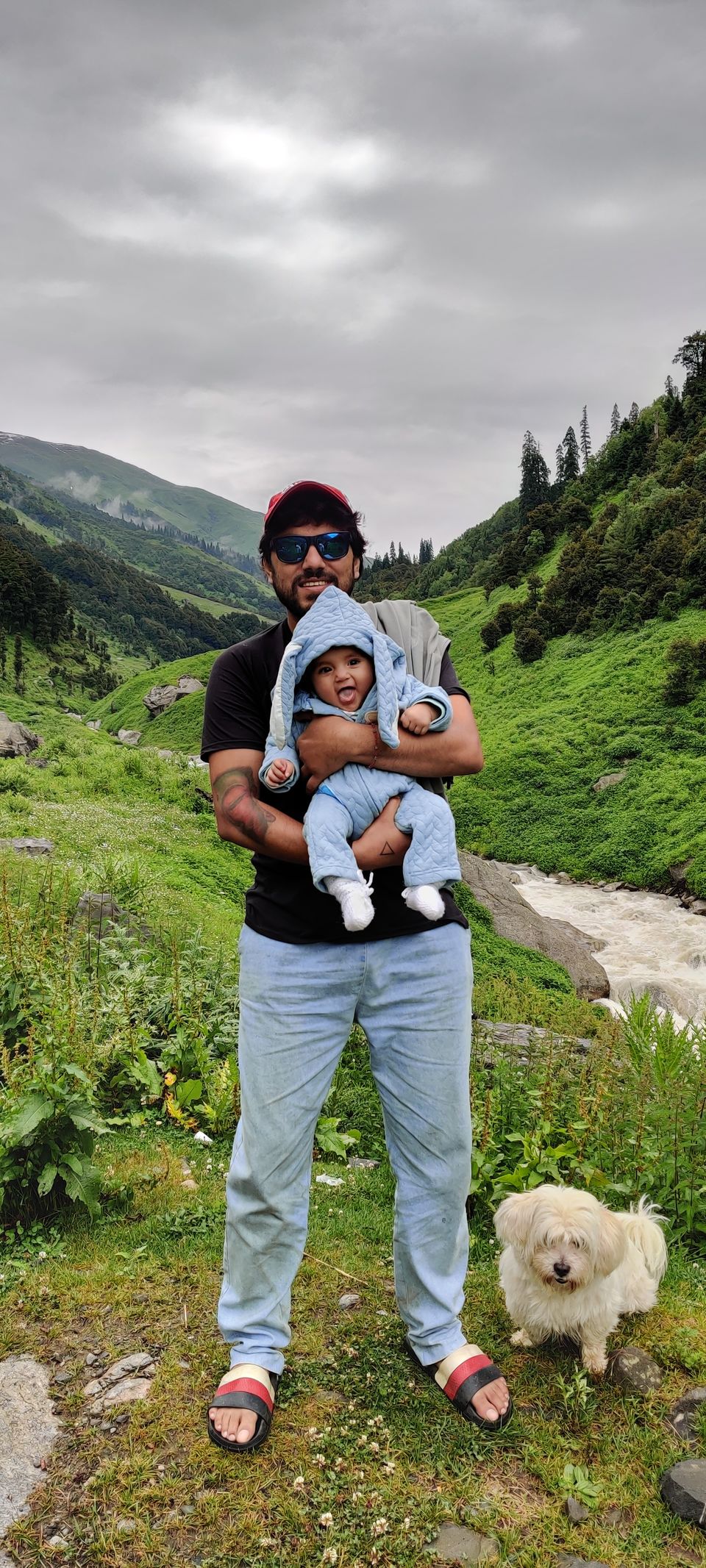 We reached Malana dam around noon, with all our backpacks, tents, baby cot, baby carrier, wood for the fire, umbrella,lights, basic utensils and garbage bags. Knowing the weather, I had packed enough warm outfits and blankets for my baby. I had no idea about the adventurous journey we were stepping into with my infant. Nonetheless I was extremely happy to give such kind of experience to my baby. As we continued our journey, I was surprised to see my baby so joyous. She was babbling louder and louder in her daddy's arm. She was floating in the air, I could see! After trekking for a while, I took a break to feed her, now that's one of the benefits of breastfeeding. You are carrying your own baby food all the time. As it was my first travel after delivery, I kept myself hydrated and maintained short breaks too. So, I fed and changed her into warm clothes, and as expected my little fairy was cooing in her own fairyland. I was happy to see my mountain baby enjoying her trip.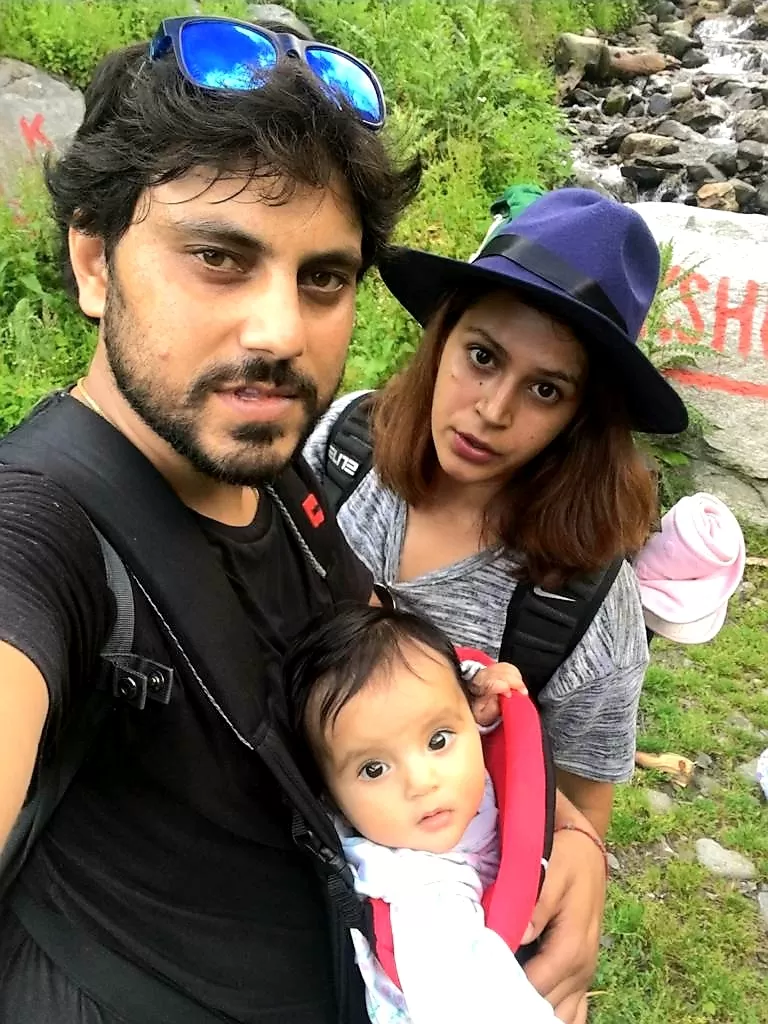 While walking I experienced such majestic mountains, breathtaking beauty of Waichin valley and breezy fresh air touching every atom of my body. I was tired yet refreshed! Finally, later in the evening, walking for about 4kms, we found a spot near reachable mountain water and started unpacking our tents. Meanwhile our little trekker was all tired and needed a refill. It was cold by then, so I fed her, wrapped her in the blanket and put her to sleep in the baby carrier, under the tent. She literally slept like a baby! After all she did trek with us throughout. And thankfully she didn't get cranky or uncomfortable even once. I believe that was the Nature's healing magic on her! While I was taking care of the baby, my friends were setting up the camps and fire for food. It was around 8ish when everything was all set and we were ready to party under the stars. I was told about the bears wandering around at night in the valley, however, funnily enough we had our little dog "Sasha" to alert us for any unwanted guests, so I couldn't care less. And also, I believe in respecting every creature of this planet, as long as you do not tamper anyone's peace, you will not be bothered by them. Moving on, I captured the night beauty of that glorious heaven, filled with infinite flickering shiny stars in my head forever. It was Enigmatic! Fresh cooked food, campfire in the Jungle,floating river sounds next to our camps, love in the air, good conversations with friends, spellbound sky above us... it was a perfect peaceful night under the starlight!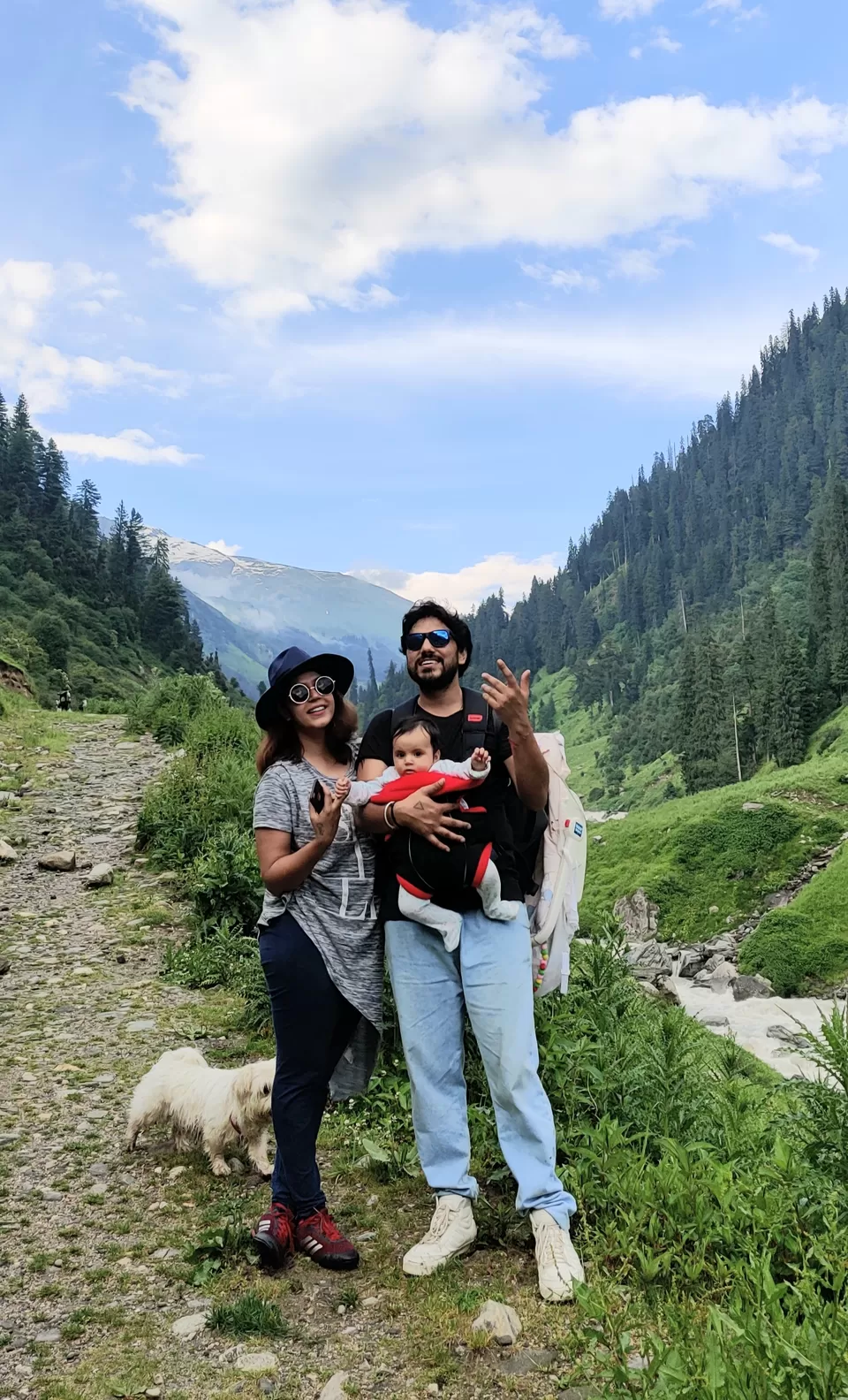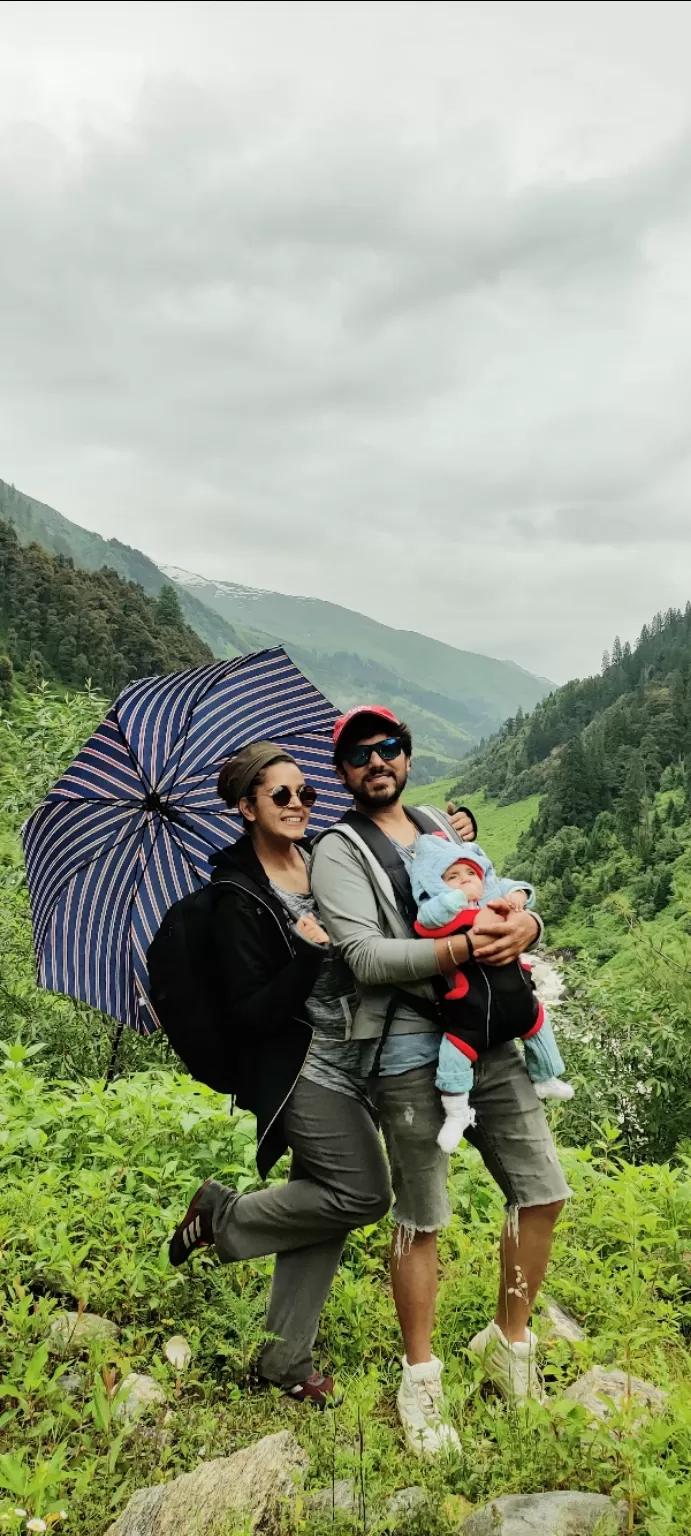 Next morning we inhaled some pure Waichin air and cherished the beauty of this planet. My little one was all charged up to start conversing with us.We packed our tents, cleaned up the garbage, took some photos and decided to head back to our parked cars. I packed my little one in her daddy's arms and thanked mother earth for protecting us from any misshapen. Met few Malana people on the way back, their Alexander genetic beauty is admirable! We wanted to go further and explore more of this valley had to offer us, but we decided not to test the limit of my 5 months old mountain baby. It was indeed a non challenging travel experience with my baby.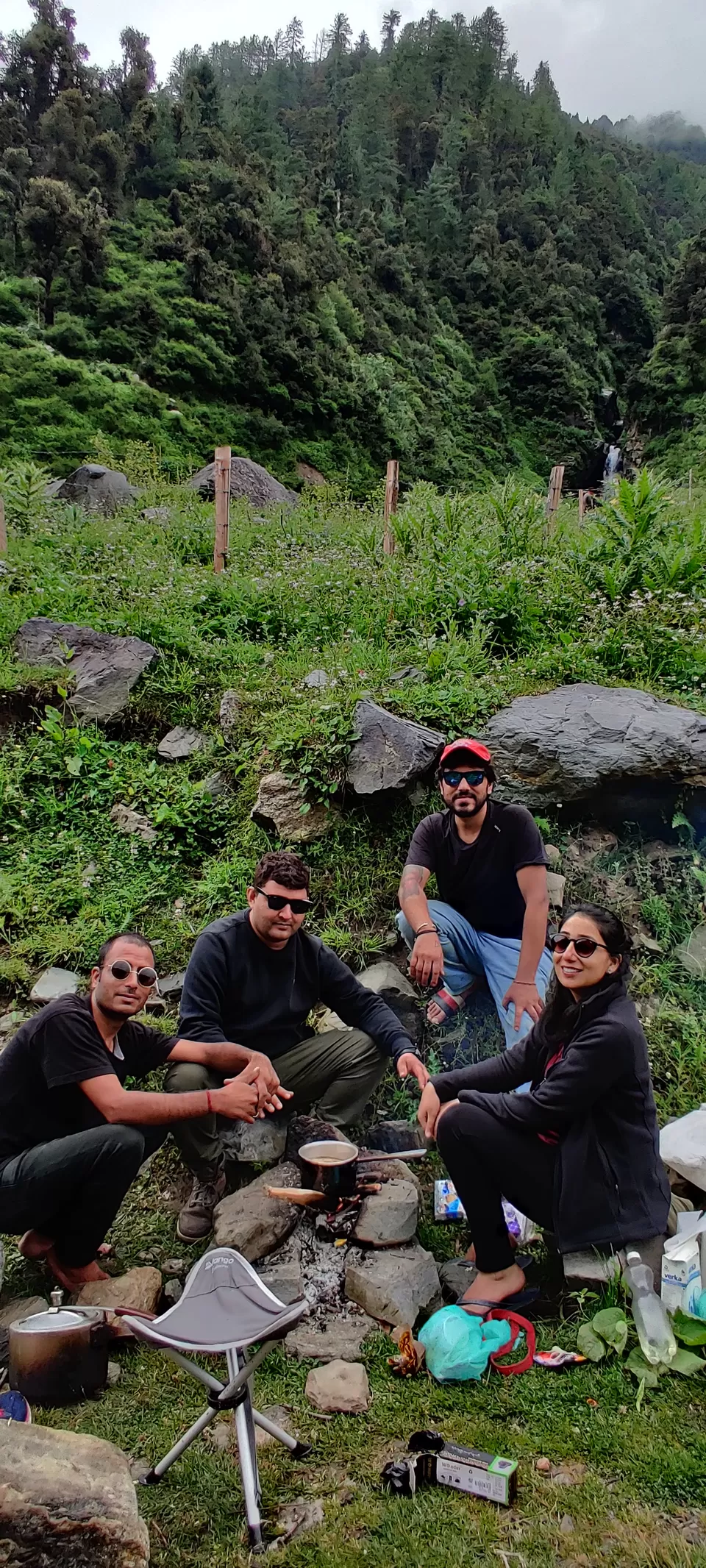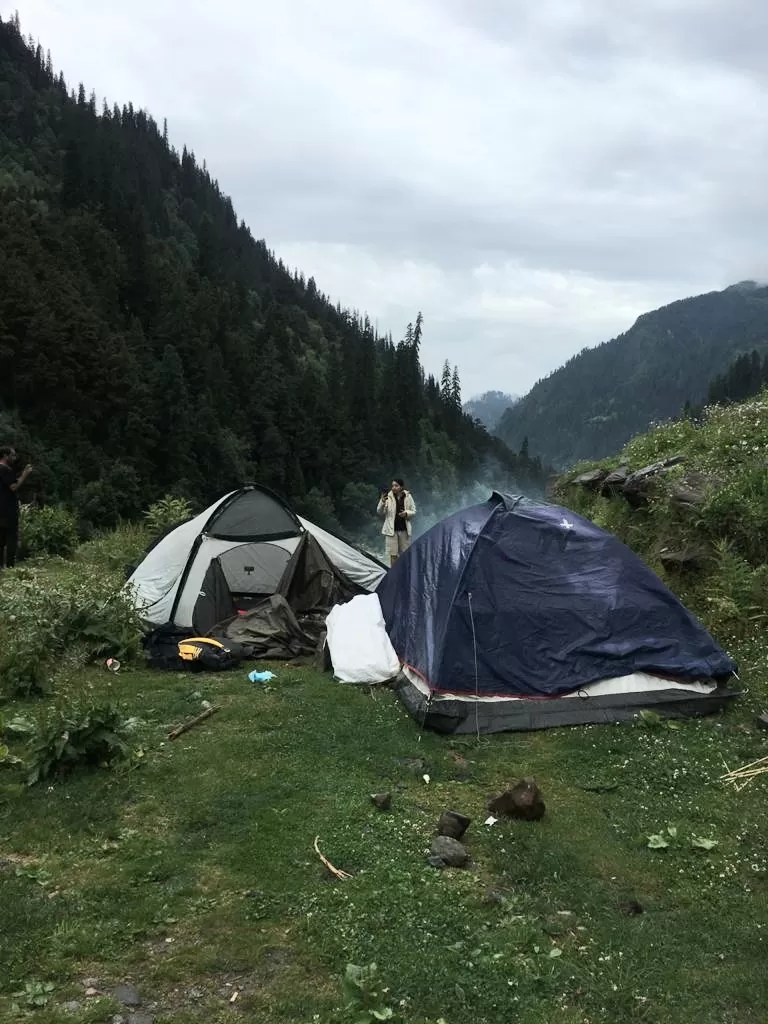 Nature welcomed us with open arms, and filled us with a blissful experience. If you perceive nature in its true sense, you will observe that our entire life revolves around it. And clearly we need to introduce its essence into the next generation as soon as we can.The most significant fact to be grasped is, the flexibility we must provide to our children, in terms of their growth. In a quest to raise kids intelligently, we are relying on the same age-old practices, same mind set. And the most noteworthy point here is to understand the "Newness of time". With the same techniques,the results will also be the same. It's the new generation so we need new ways to raise them. Their level of absorption and engrossment to adapt new things is remarkable, way higher than an adult. So it is up to us to utilize their potential to create an enlightened generation for the betterment of humanity.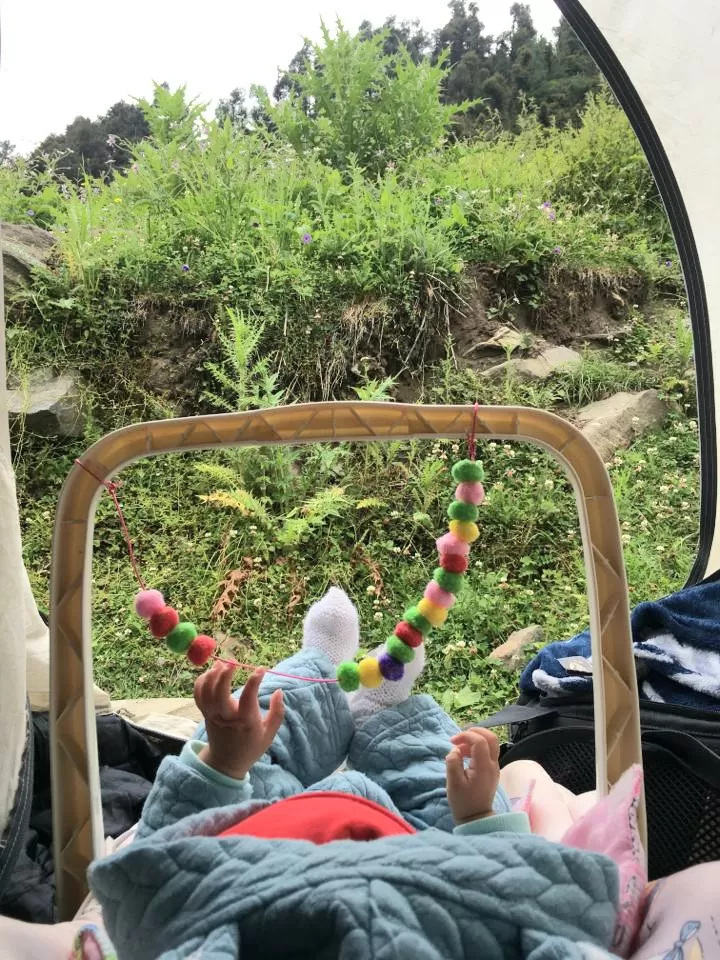 Therefore, it is imperative for us to let them explore this world and let their mind blossom.
So to all the parents out there, don't limit your kids to experience this beautiful world. Have faith in Universe and trust its Mystical Magic on us!
From
A Pahadi
(Vaishali Tanwar)