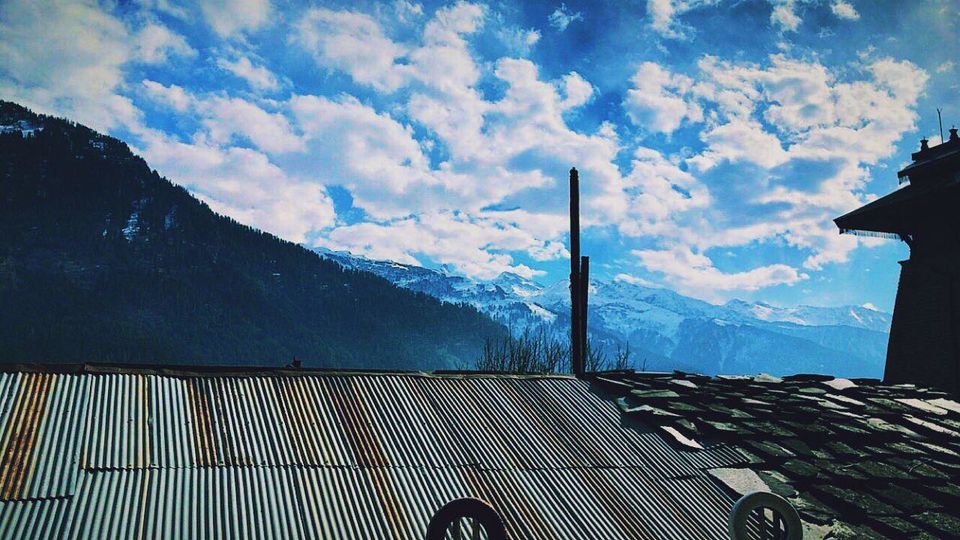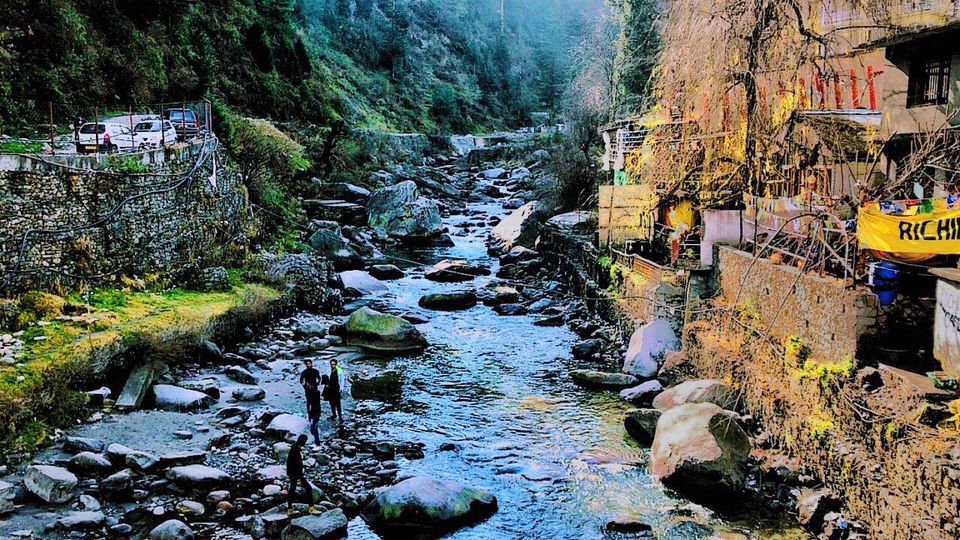 We can't deny that once you taste wanderlust there is no going back isn't it?
I decided to bid adieu to last year by loosing myself in a hippy trail Old Manali. This place has always been in limelight and i just wanted to see what is so magical about it and there i was planning to go by the end of December, so excited that i booked my bus tickets a month prior and waited eagerly for rest of the month.
The beginning of excitement:
It was 8pm and my bus to heaven was parked at the designated counter at Chandigarh Sector-17 ISBT.After waiting for another hour finally the my ride in himachal transport began. The journey gets me so excited that i eagerly wait for the mountains to look through the window that i don't even fall asleep on the way . Finally the wait was over and i reached main bus stand Manali 5 o'clock in the morning. Just for information taxi's and rickshaw's are available in manali even early morning and they will charge 60Rs per person for Old manali. It takes another 20mins from main bus stand to old manali.
My lovely stay:
This was my first time that i booked a place through hostelworld.com ( do checkout this website if you are looking for cheap and best accomodation), its a very good platform to look for hostels or homestays all over in himachal. So, I came across this place named Orchard house . I went through all the photos available on internet and booked a room on sharing basis. They charge 400Rs per night for dorm room. It was such a beautiful place that the moment i entered i had a big smile and obviously relieved that the place turned out to be pretty good and decent. I'm sure pictures says it all.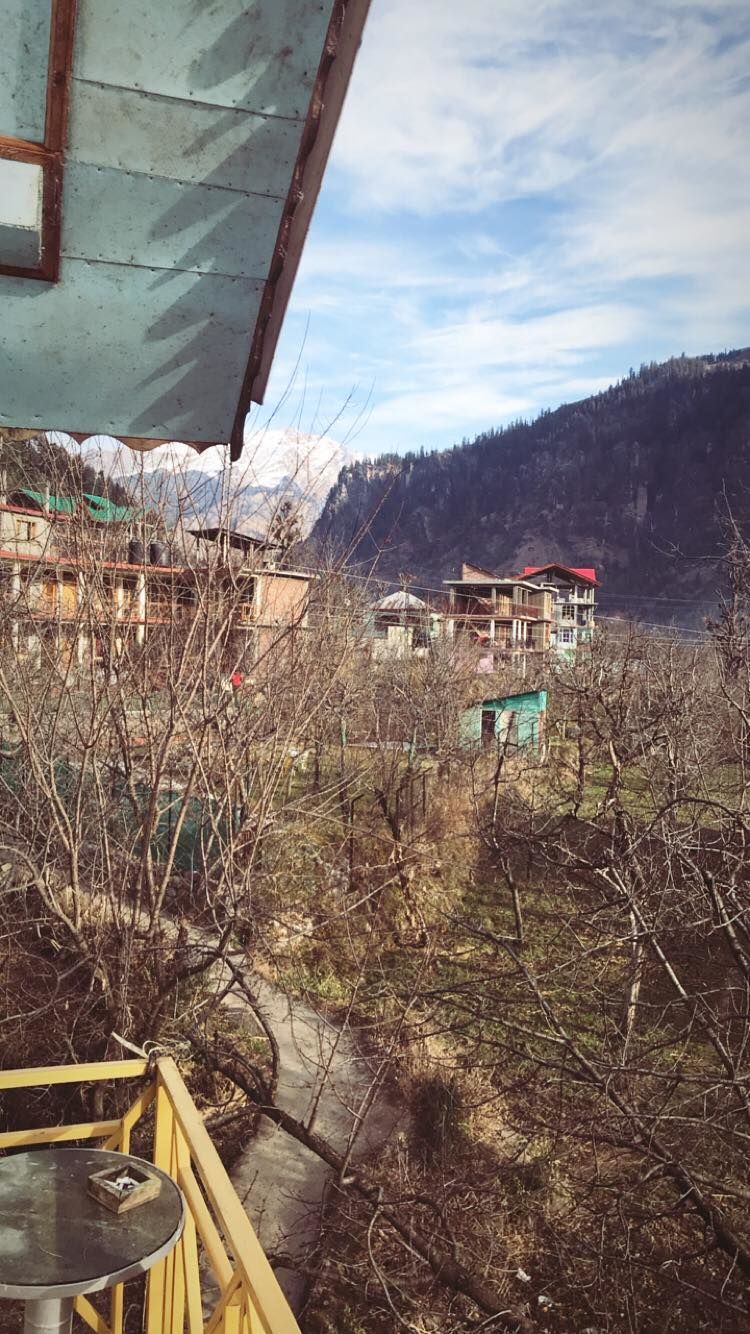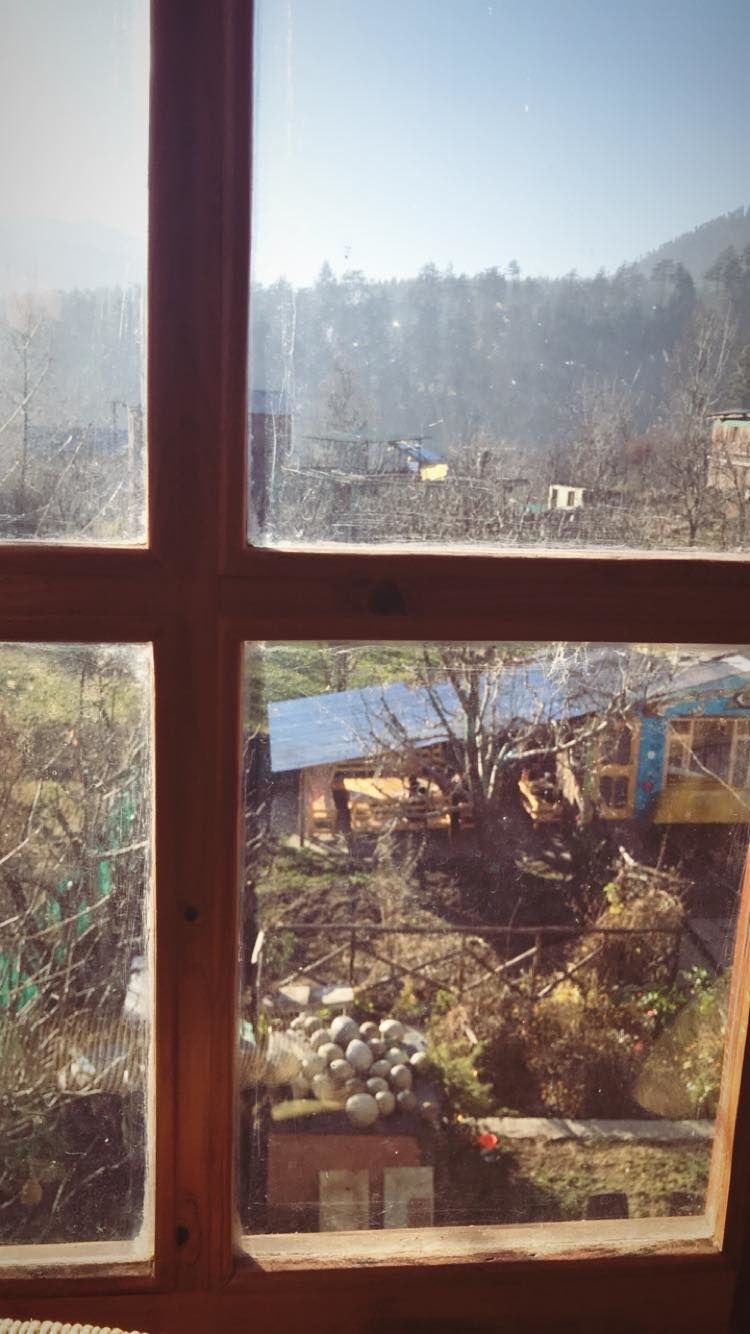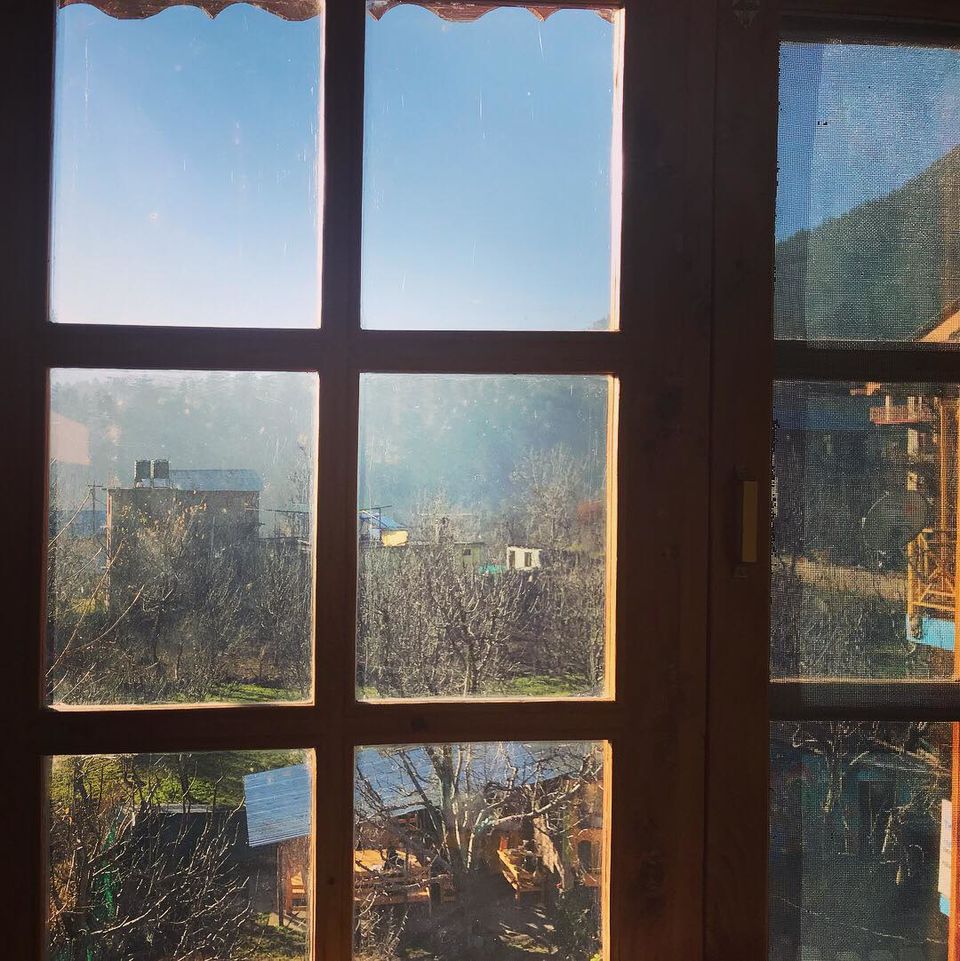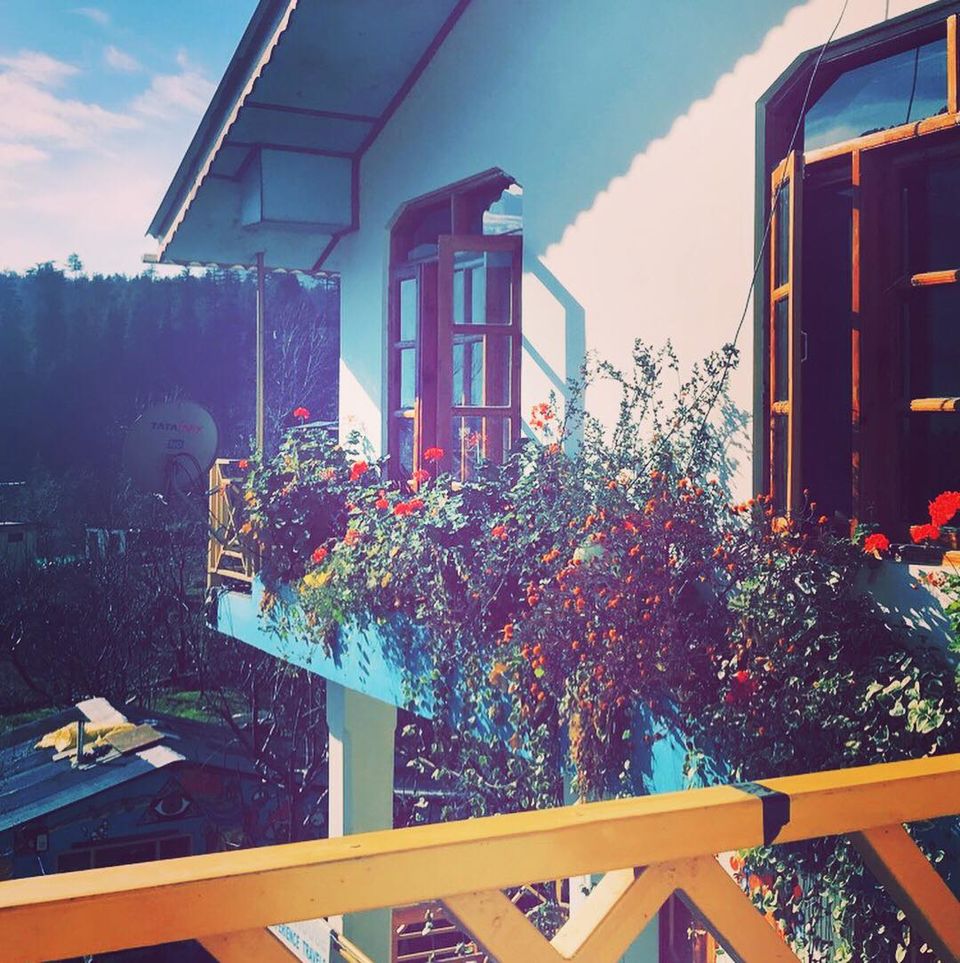 So, I checked in to the house , slept for a while and woke up at 7AM all decked up to start my day.
Let me tell you one thing that Old Manali has amazing food , you will fall in love with weather, people, everything about this place was just so soothing to the eyes. I felt more connected to this place and i dont know why that even when i was back home i just couldnt take my mind off it. I guess few places leave their mark on you, anyways.
I chose to walk around the village to look for a place to eat. Everywhere i go , i have a habit of making a list of best places to eat so that i better don't come back trying nothing new. So the first place was Cafe Rendez-Vous . It felt so relaxed, sitting under apple tree , looking at the mountains. The place has good ambience , food was delicious and obviously a day without chai is incomplete. I was not aware that just when my food was on the table ill get a company .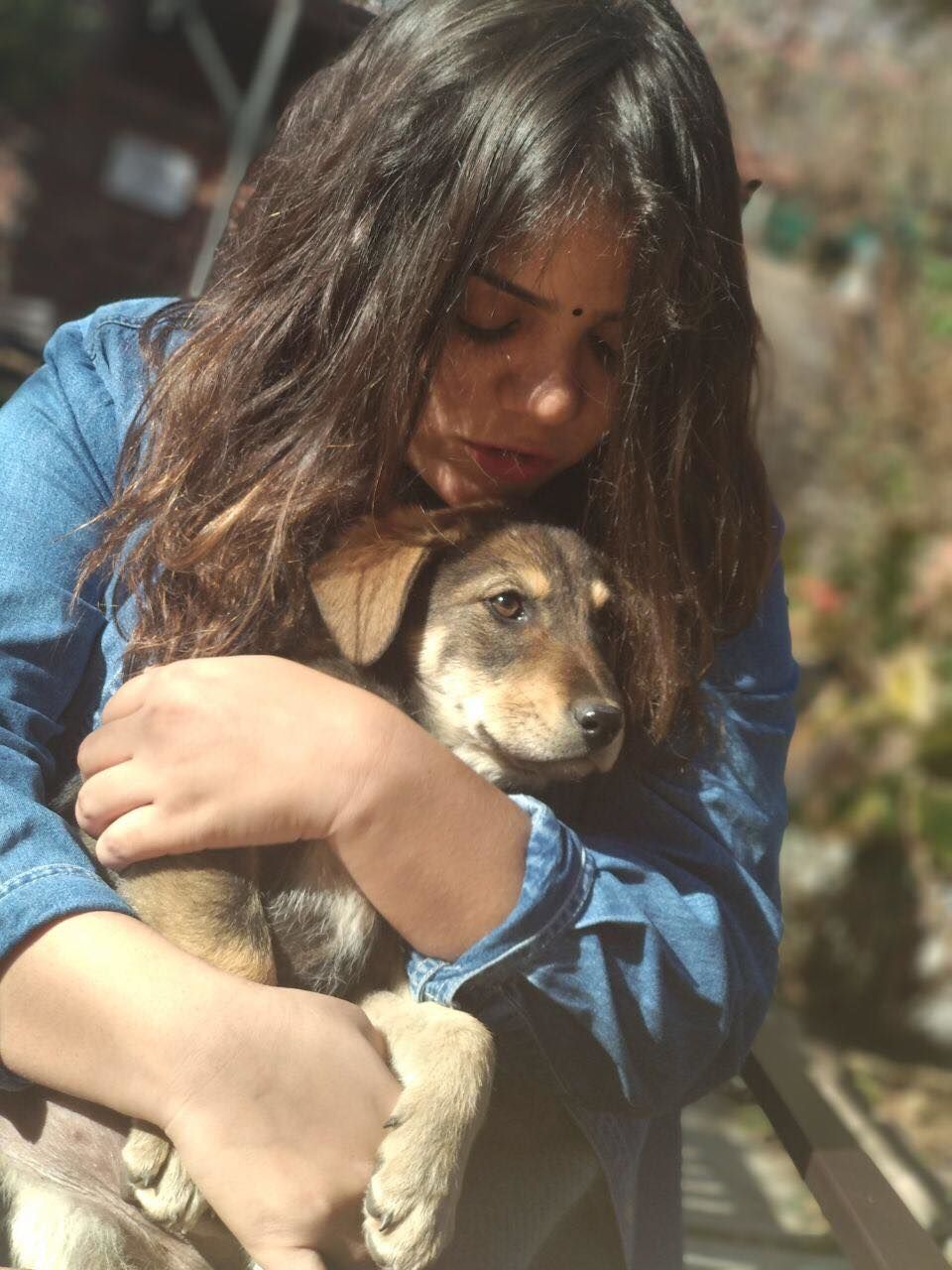 Wander Wander on the Road
I decided to shoot off to explore the village after a heavy meal that i had. Old manali is a place full of cafes, its all about food , chilling and rolling. If you havent visited the cafes in manali youve done nothing. I am sure foodies would love this place . Ill share few places i have been and its a must go if you are planning to visit old Manali. Some of the famous ones are
Cafe 1947 ( Its a must go, but you will have to book a table first)
German Bakery ( Please visit this bakery and it ill make you drool over there bakery items)- I had a heavenly chocolate fudge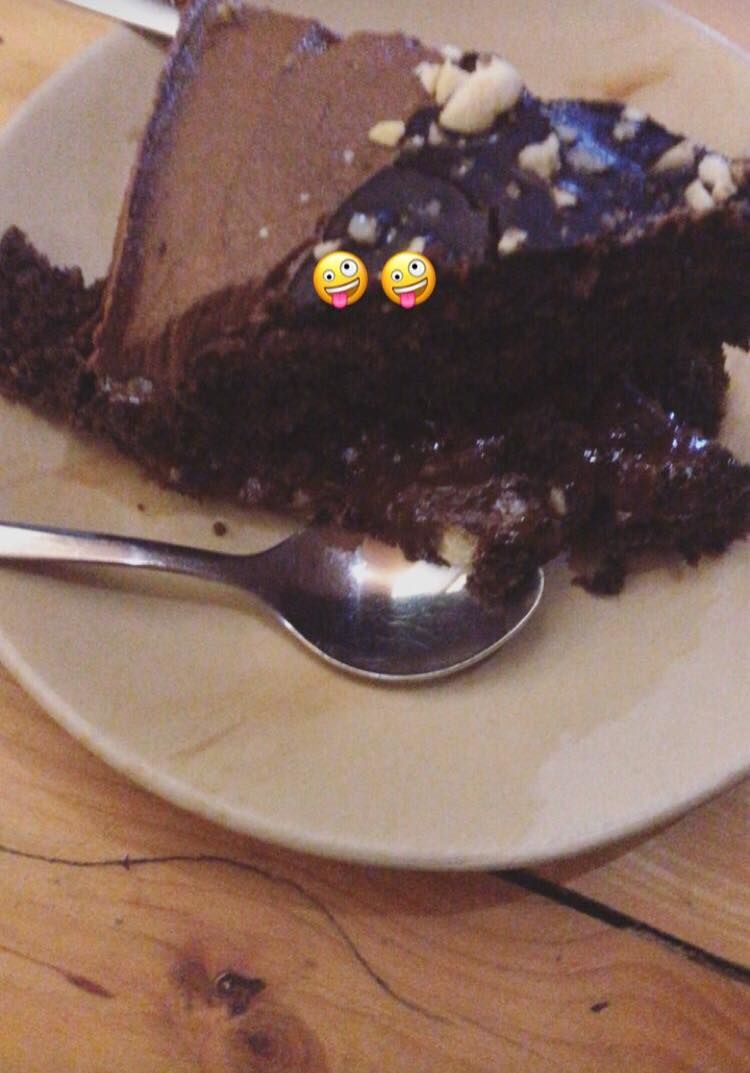 Soma Cafe- It was the second best place in town. This place in manali is easy on the wallet. Food was worth waiting for and they have a lot of games available as well. I couldn't get enough of this place .
PEOPLE Cafe: The best place i have been so far. Its a must must must go . It was just like how i expected my vacation cafe to be (as lazy as i am). Its dingy from outside but trust me the food, music, location everything is just so apt about the place.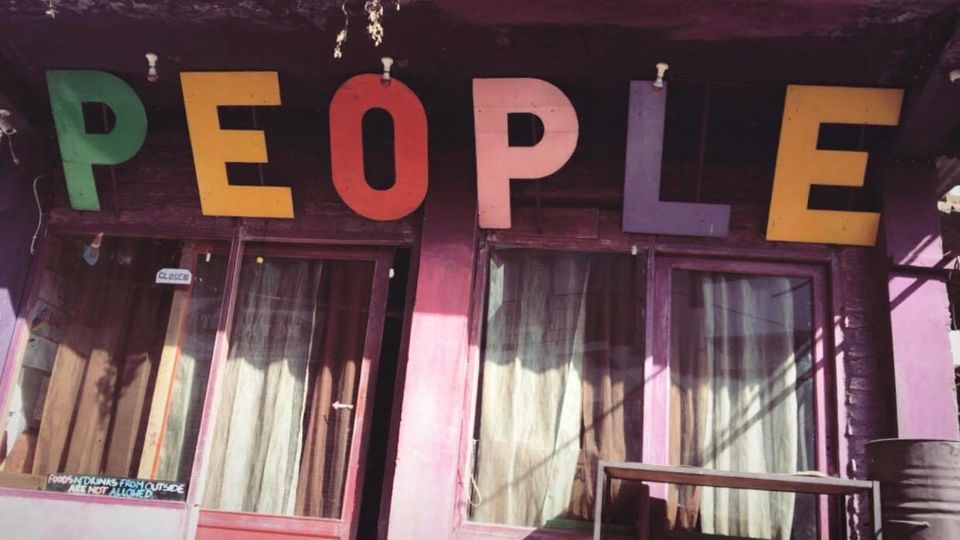 ill move to other things that you can do there . The nature trail to new manali will leave you breathless. I would suggest to prefer a walk to mall road from old manali, if not its just 20rs rickshaw ride to mall road . The sound of river next to you is enough to drift you away.
Day hikes in Manali
Jogini Waterfall- This is nearly 3 KM trek from Vashisht temple (trek starts from here), it is 2 KM from Main market area of Manali. You can take a rickshaw ride to vashisht temple is just 50Rs. The trek route passes through narrow lane by the side of temple and it goes through apple orchids, tall pine trees small water streams.It is a good option if you are done exploring the village.
Solang Valley:
Solang valley trek is talk of the town. If you want to enjoy snow peak,a small glaciated lake and skiing , just go for it. This beautiful valley is just 13km from Manal and the trek start from Old manali. If you don't want to go for this trek well taxi options are available too . They will charge you 200Rs to solang Valley. I missed it because of Jam packed roads and New year ofcourse.
Hadimba Temple:
This temple is one of the most famous in the region. People come in large numbers not only for prayers but also to witness the beauty behind the construction of this temple amid lush green pine trees. I took a walk from old manali to this temple , clicking zillion of pictures. then the moment i walked out of the temple i saw a small maggie joint in the corner . Obviously i must have gone there - Me and food are -lets just say pals.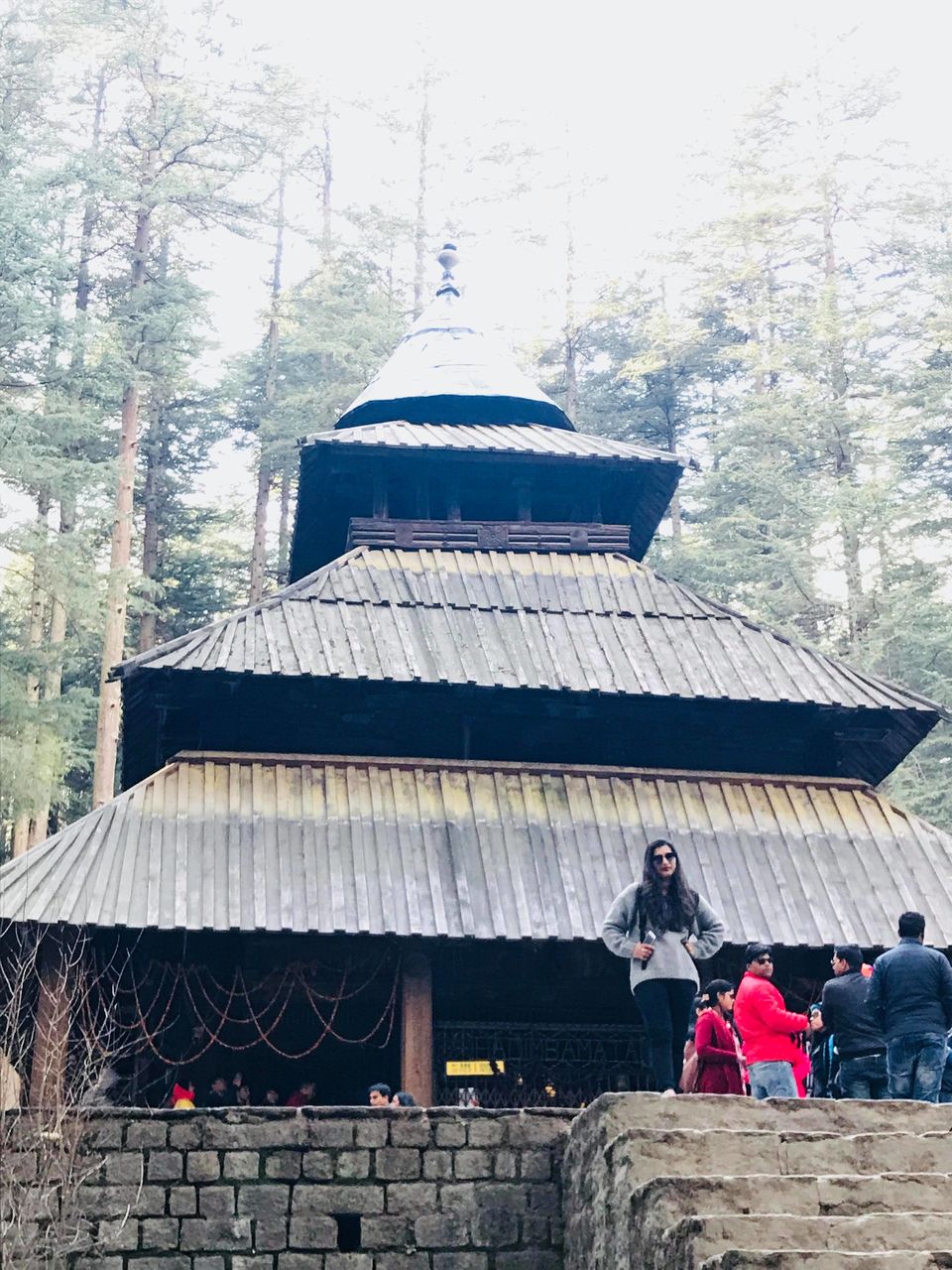 After new years eve i attended at the place i was staying, it was time to say good bye to manali which i didnot like at all but everyone has to go back right!
I packed my bag and headed towards bus stand where my himachal transport was waiting for me.