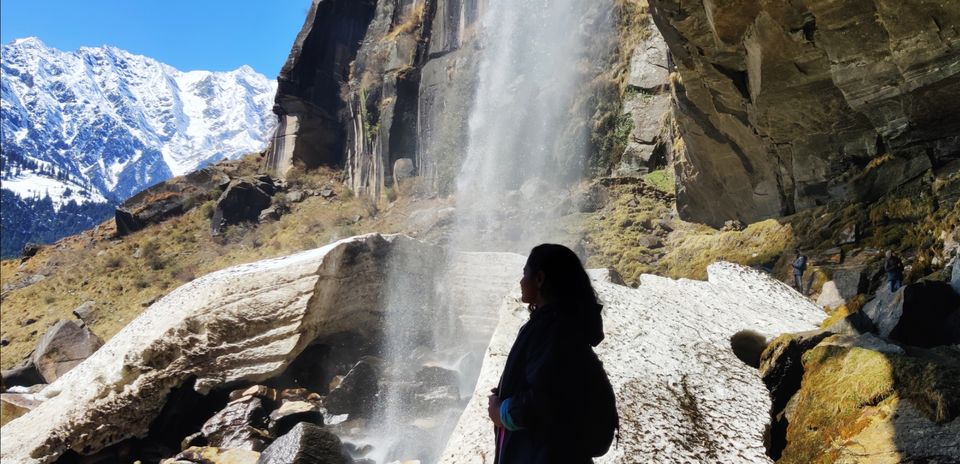 Ever since I started exploring India, Himachal has always been in the top spot on my wish list. When I visited here, I was taken aback by how welcoming the people in Himachal are and how they go beyond their way to help us have a good time in their land. So let me walk you through my trip across Manali - Kasol
After a long 3 hour delay of bus travel, I was welcomed by the resort town- Manali, Himachal Pradesh by an astonishing view of its mighty mountains. Manali, is one of the most sought after hill station in India. It had just snowed the day before and I was welcomed by a fresh patch of snow almost everywhere I laid my eyes. From vehicles to walkways every inch of the land was covered in a fresh layer of snow. Needless to say, the opening act in Manali soothed my inner self. After a quick refreshment in the backpacking headquarters in Old Manali, I headed out for the first spot in my list- Solang Valley. The routes were just alluring and the climate was lovely. After a while, there was heavy traffic and the vehicle could no longer move forward. So I hiked the rest of the way through snow. The snow maniac in me leapt out and after numerous snow fights and photo sessions and fun I reached the valley. How will a snow walk be completed without a mention of hot momos and Maggi that help us to stand the chill? There are various activities in Solang including paragliding. One could bargain and get a decent deal if interested. I left for my hostel at dawn. Staffs of Backpacking headquarters, Old Manali, have been lovely and very helpful in exploring Manali. The pet dog there, Cherry, was just months old and was my entertainment for the night. Leaving the crowd at Solang aside, my first day in snow was nothing short than perfect.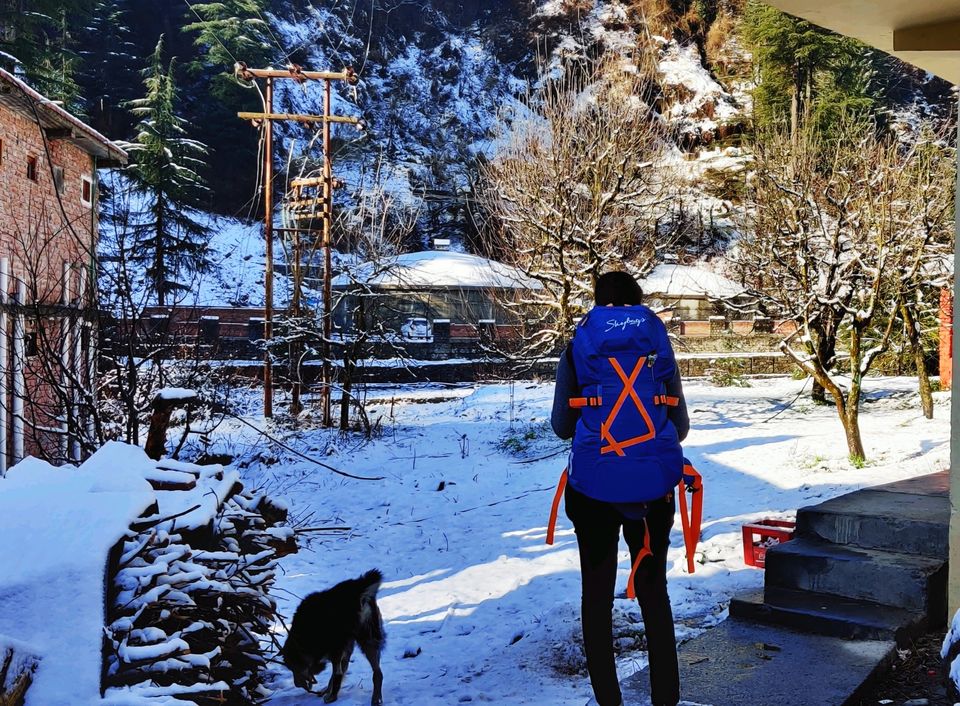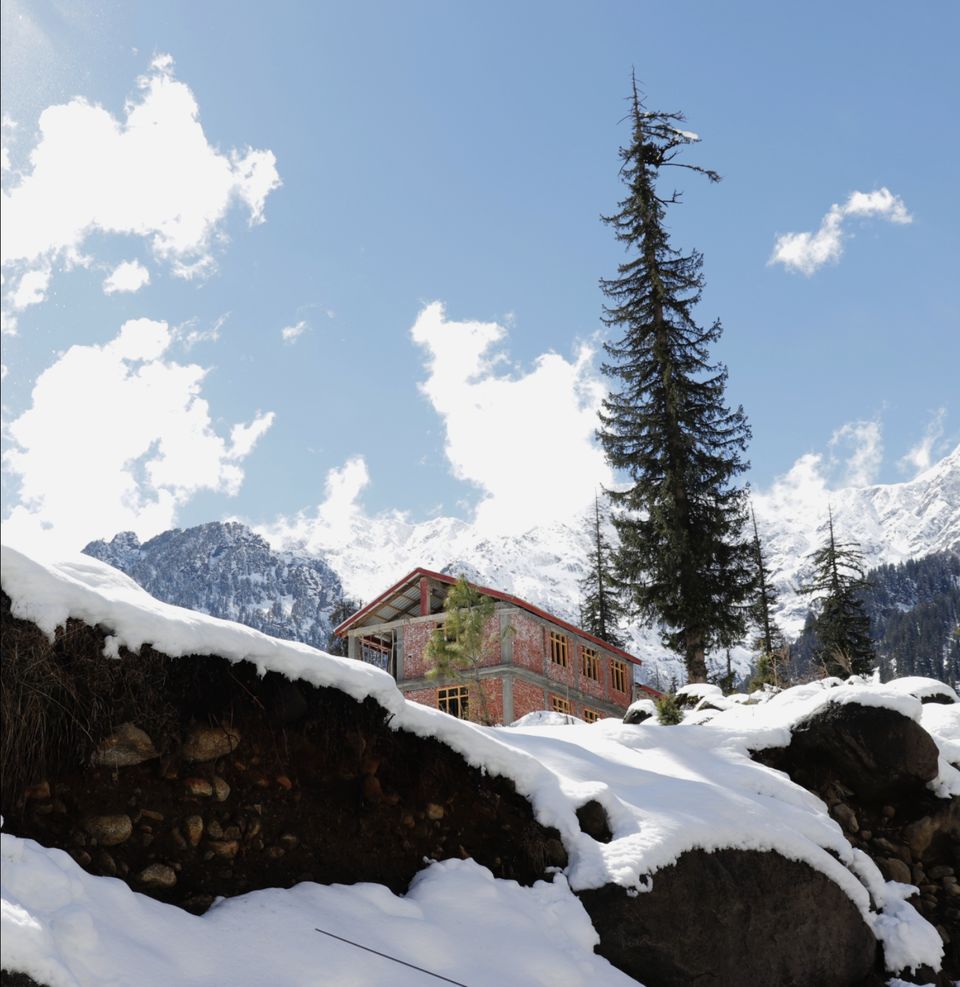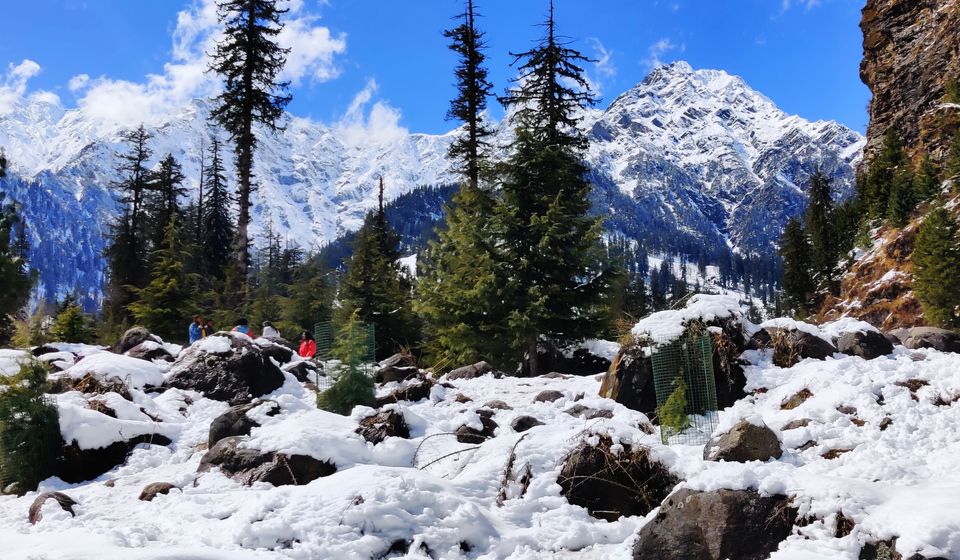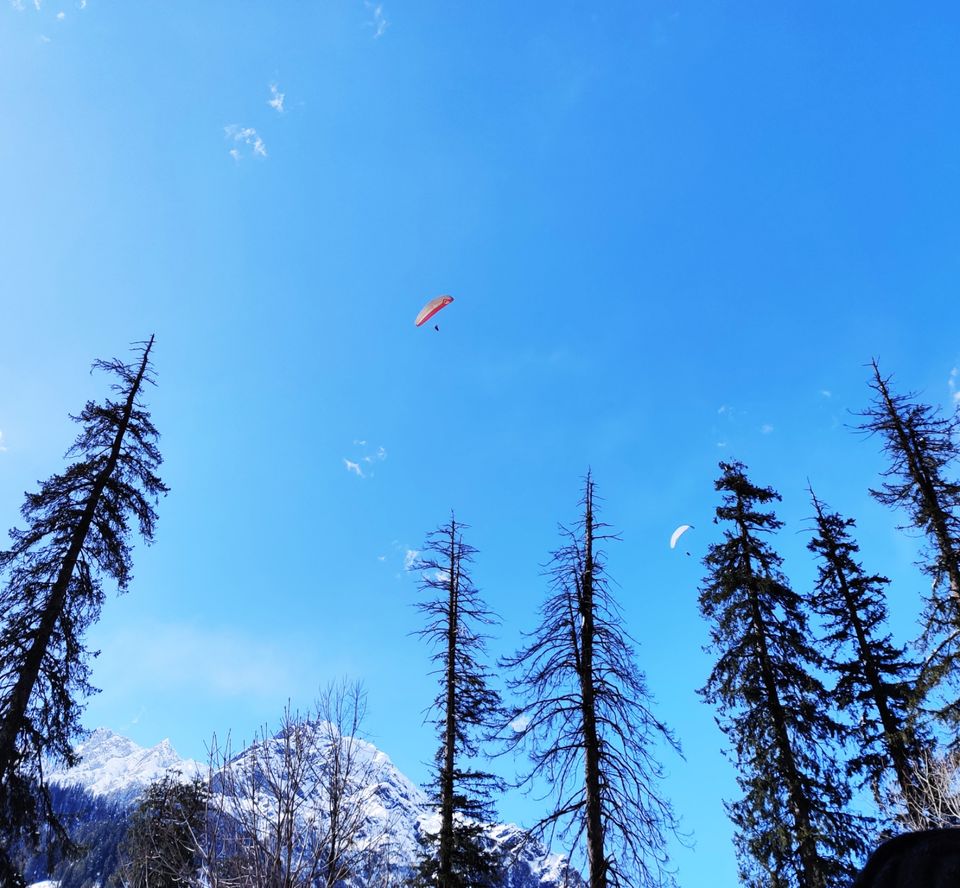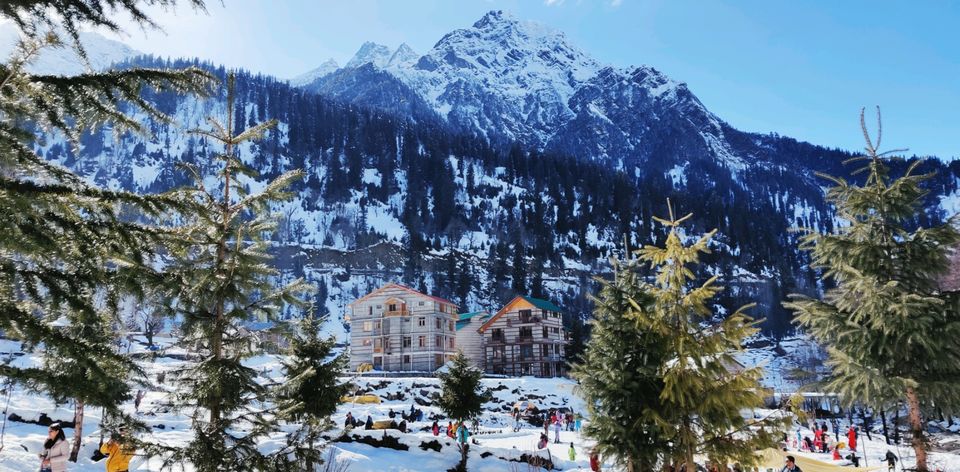 My day started with hot aloo parathas and omelets in a quiet dhaba in Manali. Place of action for the day was Jogini Falls. Ever since I saw this beautiful waterfalls in movie 96, I was longing for this moment. Jogini trek is a moderate trek of 3 kms and starts from the Vashisht temple. There were many snow patches in transit and a good trekking shoe comes in handy for this trek. After around 2 hours of hiking I reached the foot of waterfall. Jogini falls is tucked away from the crowds and rushes of Manali and that makes this place even more serene. Views of snow clad Himalayas that the trail had to offer were very refreshing amidst the hike. I also explored the famous Hadimba temple and had an evening stroll at the Mall road.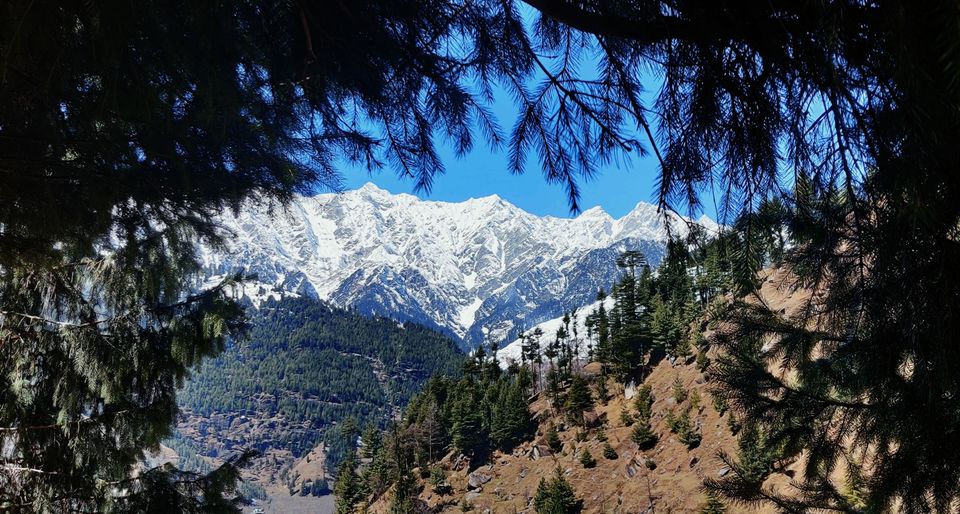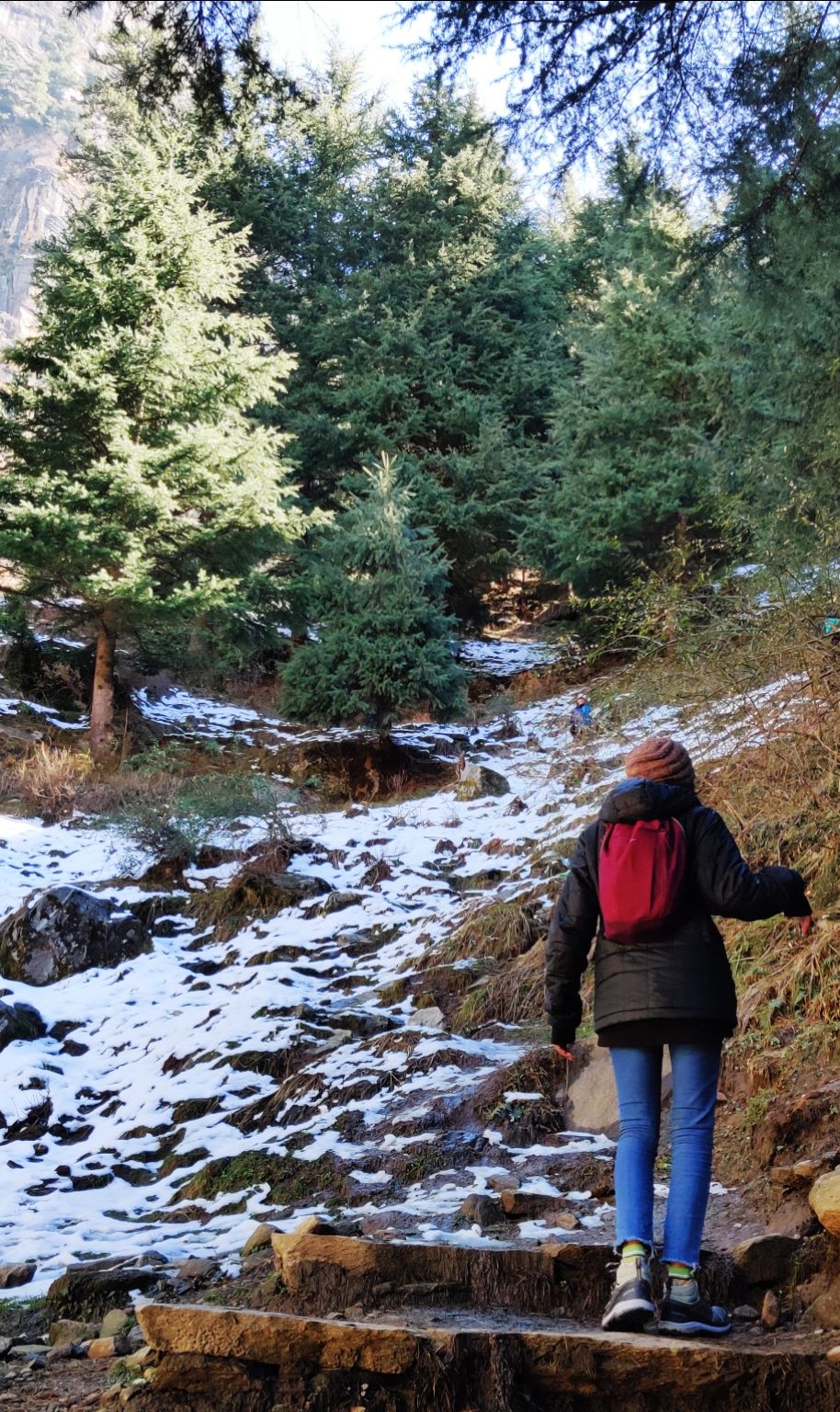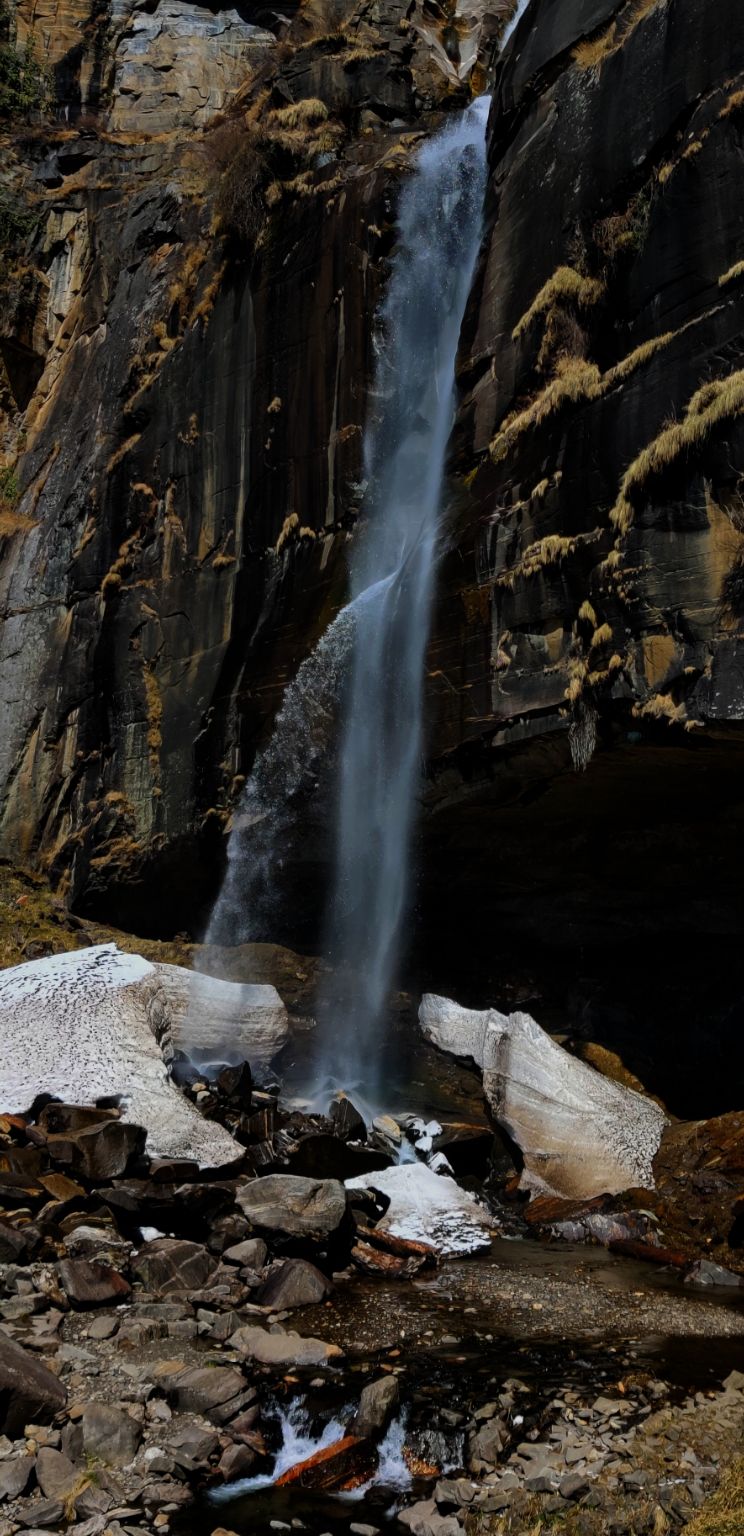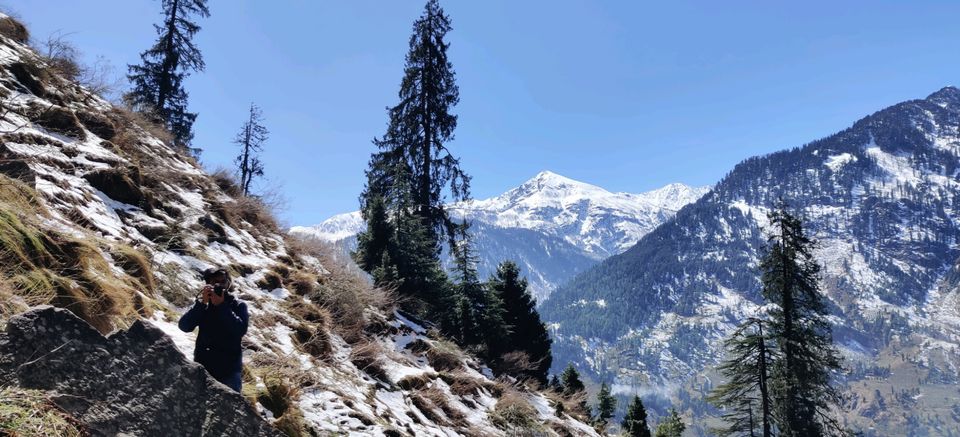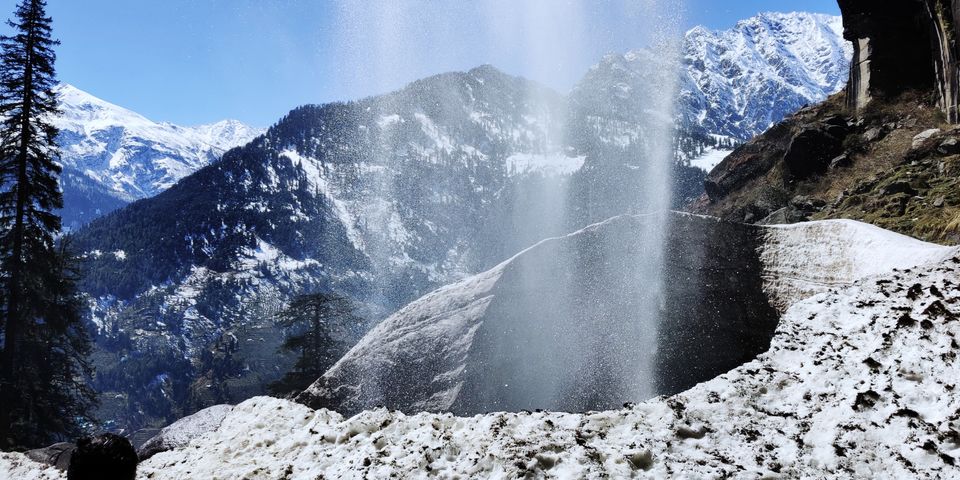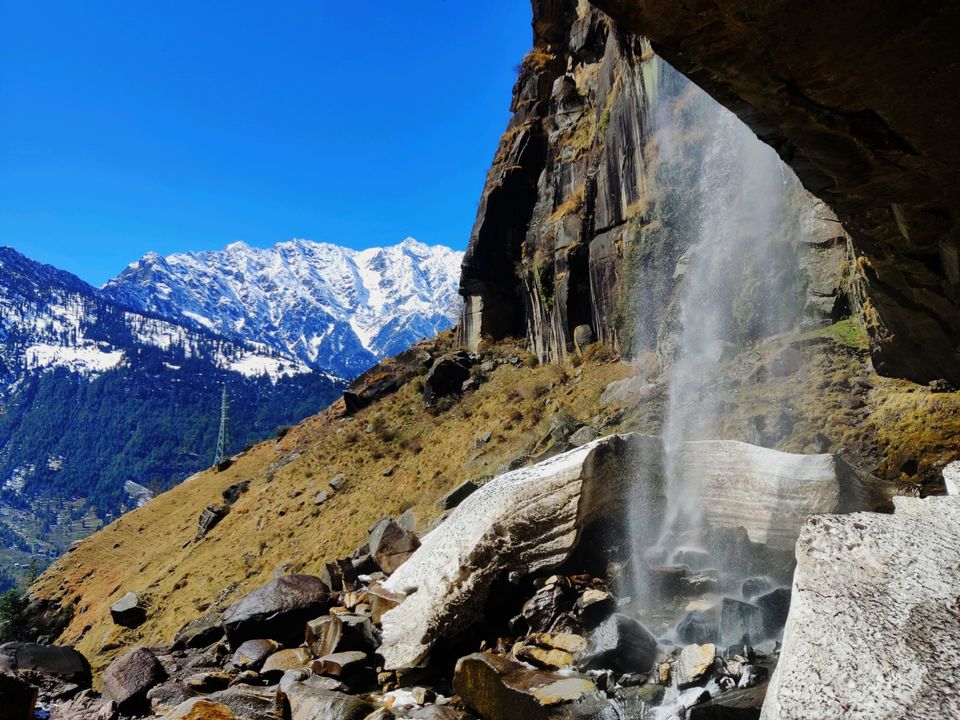 I bid adieu to Manali and headed to Kheerganga by early morning. Kheerganga is located at an altitude of 12000 feet above sea level and offered picturesque views wherever you turn to. The hike was of 14 km from Barshaini which is the last motorable spot, and is considered to be moderate. Trek started off with a plain terrain with rocks and swamps in between until the beautiful village of Nakthan. This is a small settlement land and I believe villagers offer home stays here. The hike will get devious from here. After the next village on the way – Rudranag – the trail is very steep. It would take almost 1:30 hour from Rudranag to reach the camp. From Rudranag the trail would turn really adventurous and is mostly covered in snow. Due to heavy snow, there were a very few accommodation options available at the peak. I managed to get a shared tent with heater for 200 per bed. All I could see was snow and it was so much better than Solang valley. It began to snow by dawn and temperature fell to negative degrees at night. Everyone in tent gathered around furnace and shared some great travel stories at night. Kheerganga trek cannot be complete without making atleast one canine pals on the way.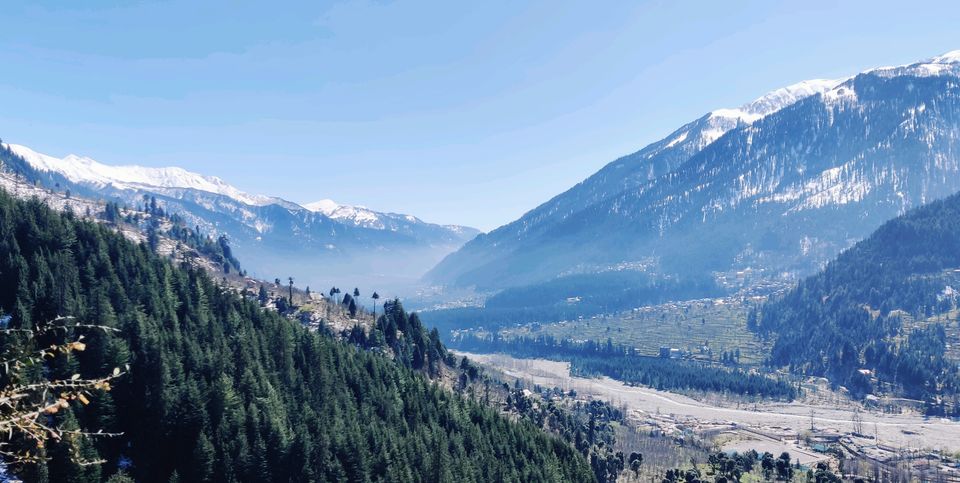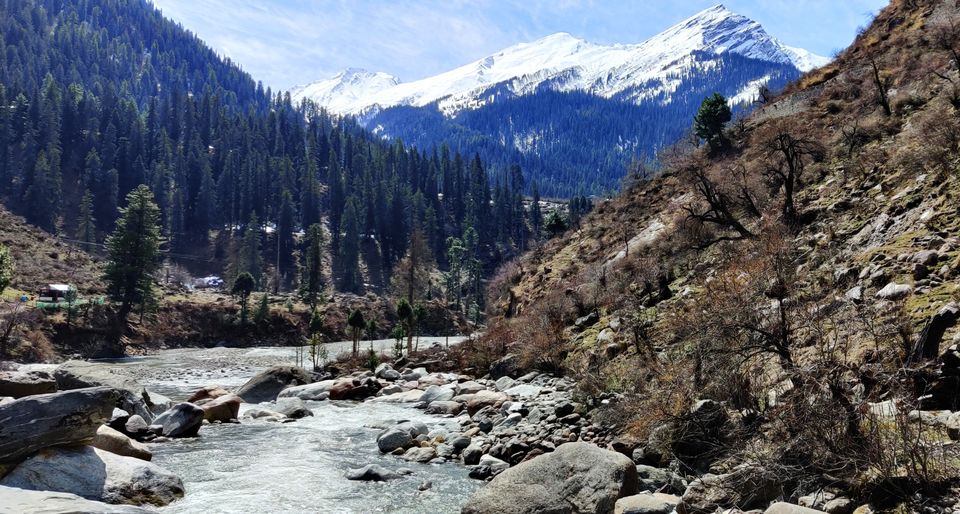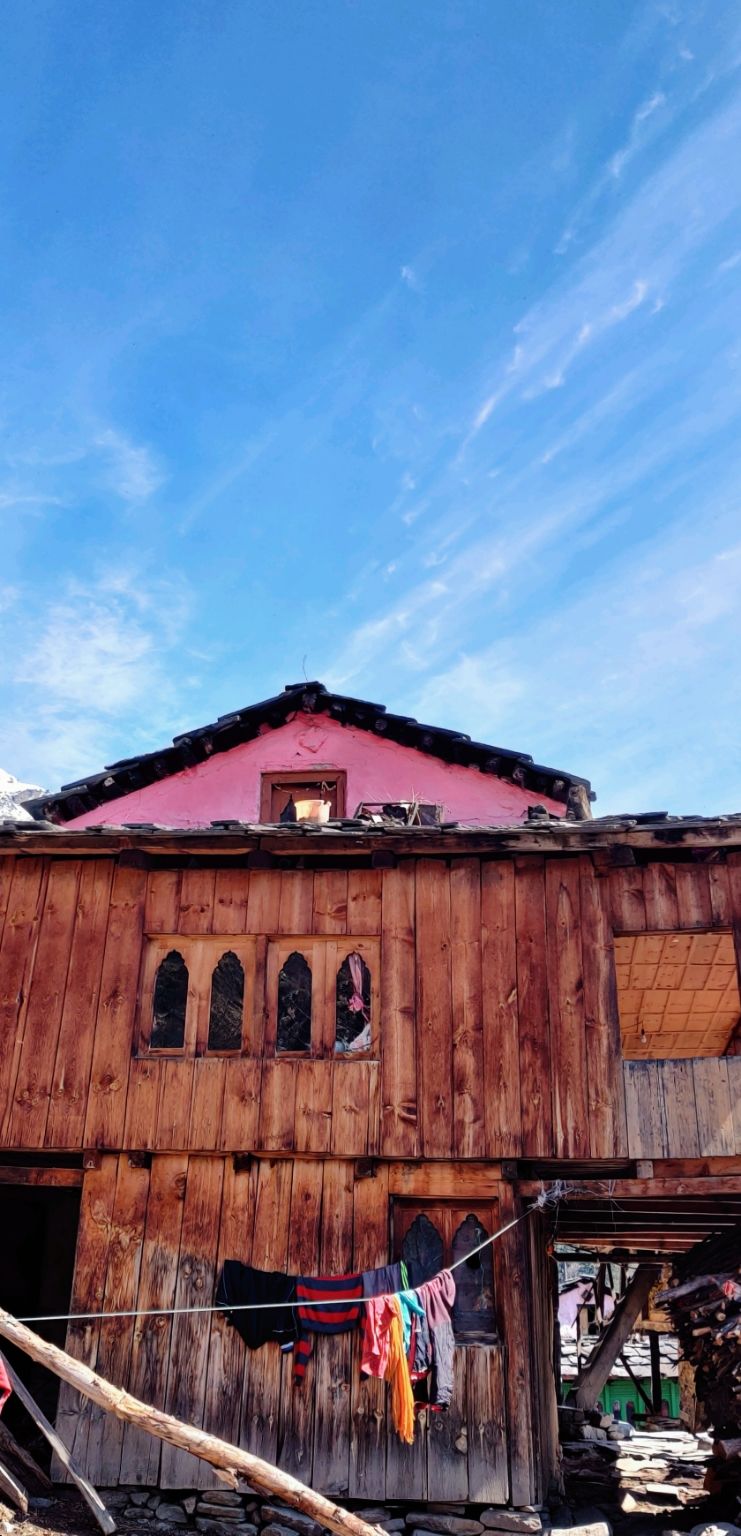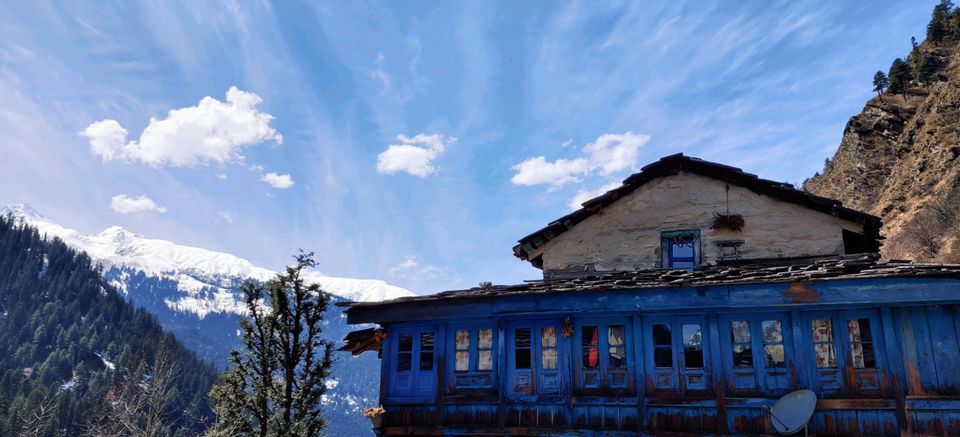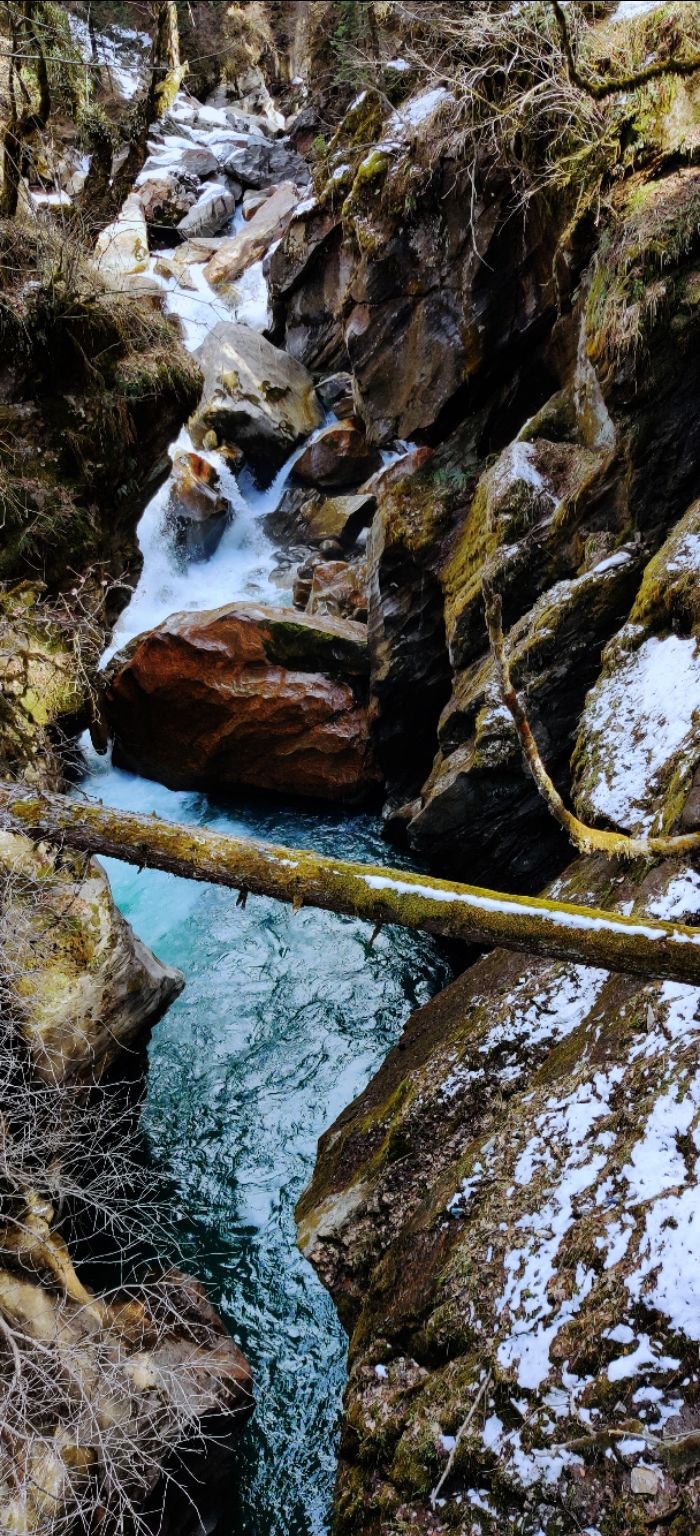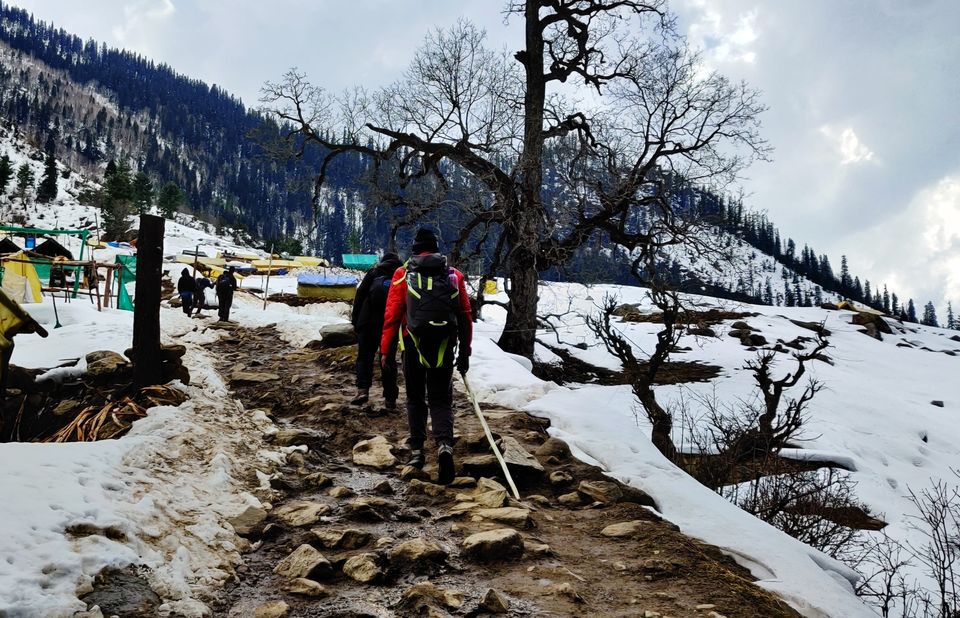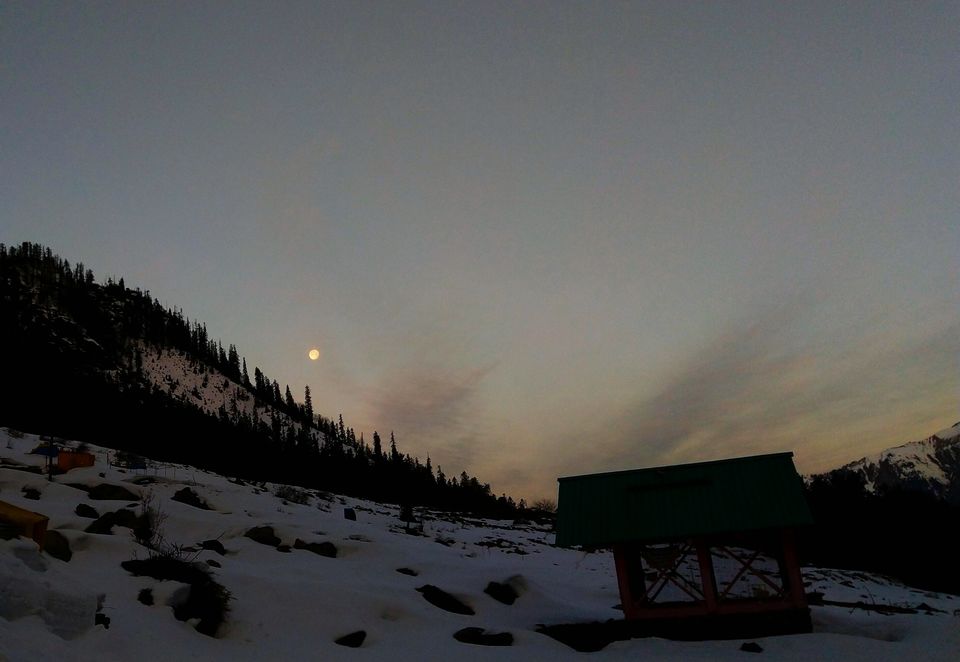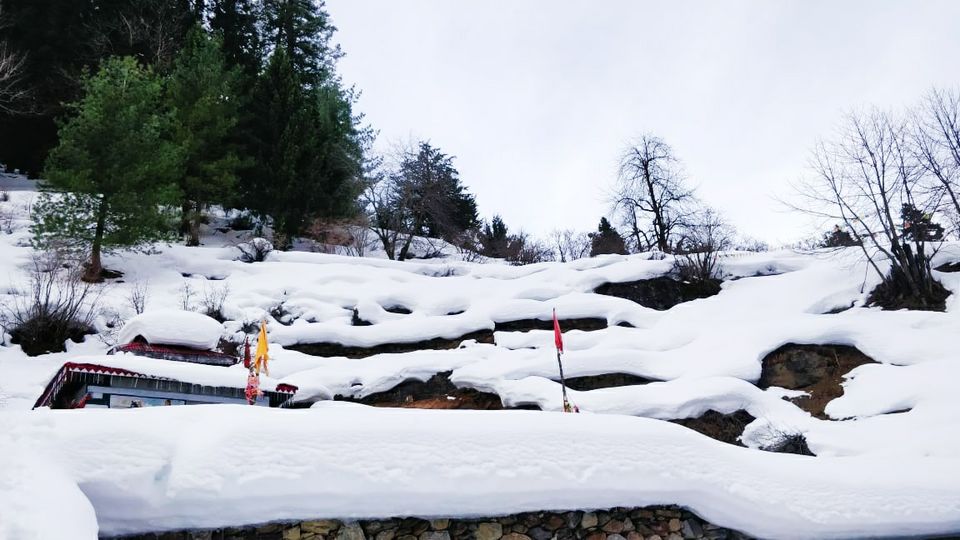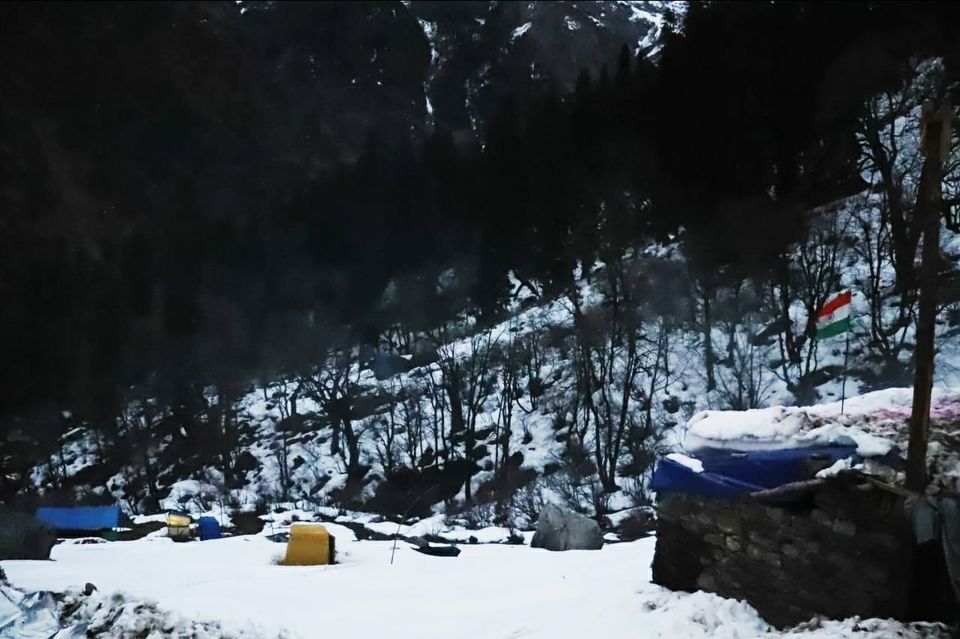 After having endured the coldest night of my life, it was time to get going. The trail was even more difficult to tackle due to the snow on the day before. Some fellow travelers advised to wear a spare sock over the shoe to prevent from slipping. It worked like a charm and eased me into the descent. The beauty of the trail was increased by the former snow showers. After a tedious hike of 6 hours, it was time to treat myself for the achievement. I hit the road to German bakery in Tosh. It is also possible to hike there but my feet was already sore from the hike. German bakery is a must visit in Tosh and treats us with its famous delicacies. By the time I reached Tosh it began to rain. Realizing that this could hamper my onward journey, I left Tosh as soon as I finished a massive meal in Bakery. I collected my luggage from a local shopkeeper who kindly took care of it for a very nominal price, while I was hiking. For the rest of my journey to Kasol, rain was a constant companion.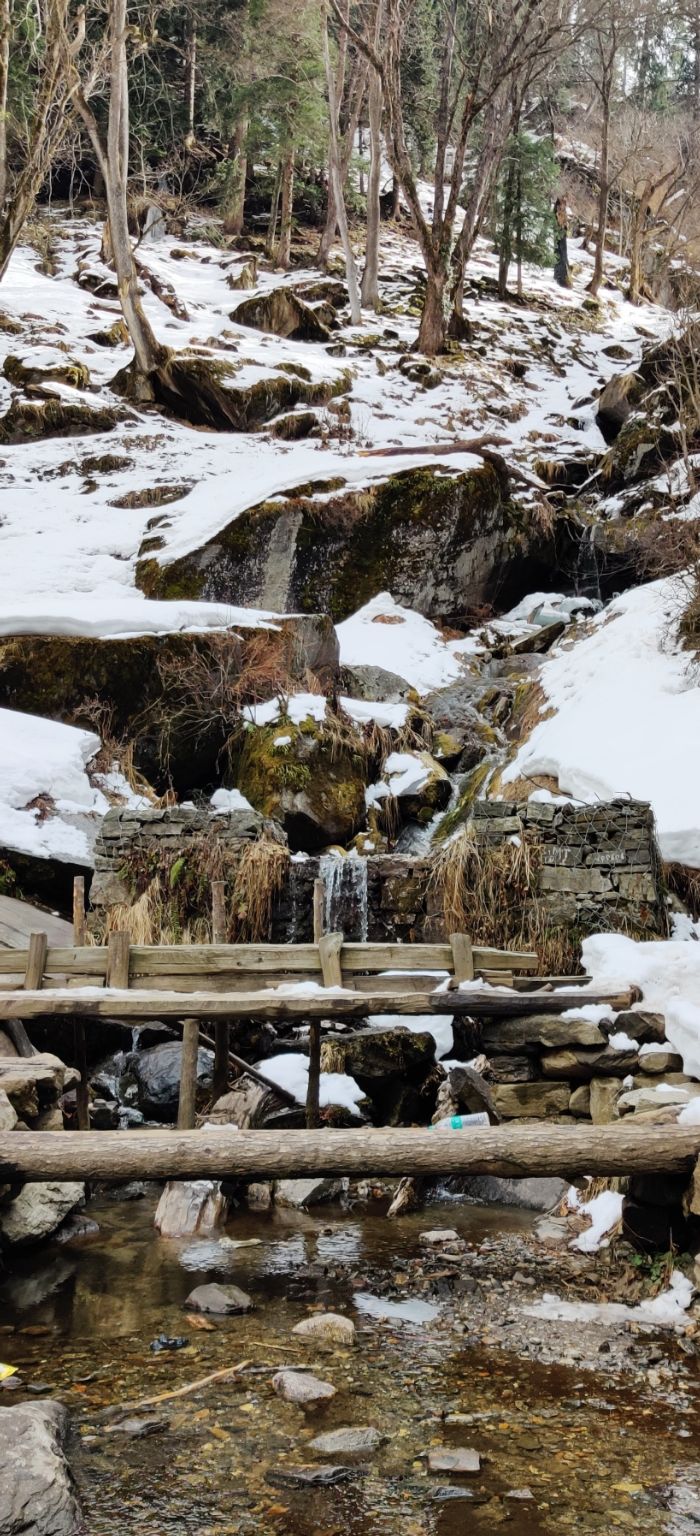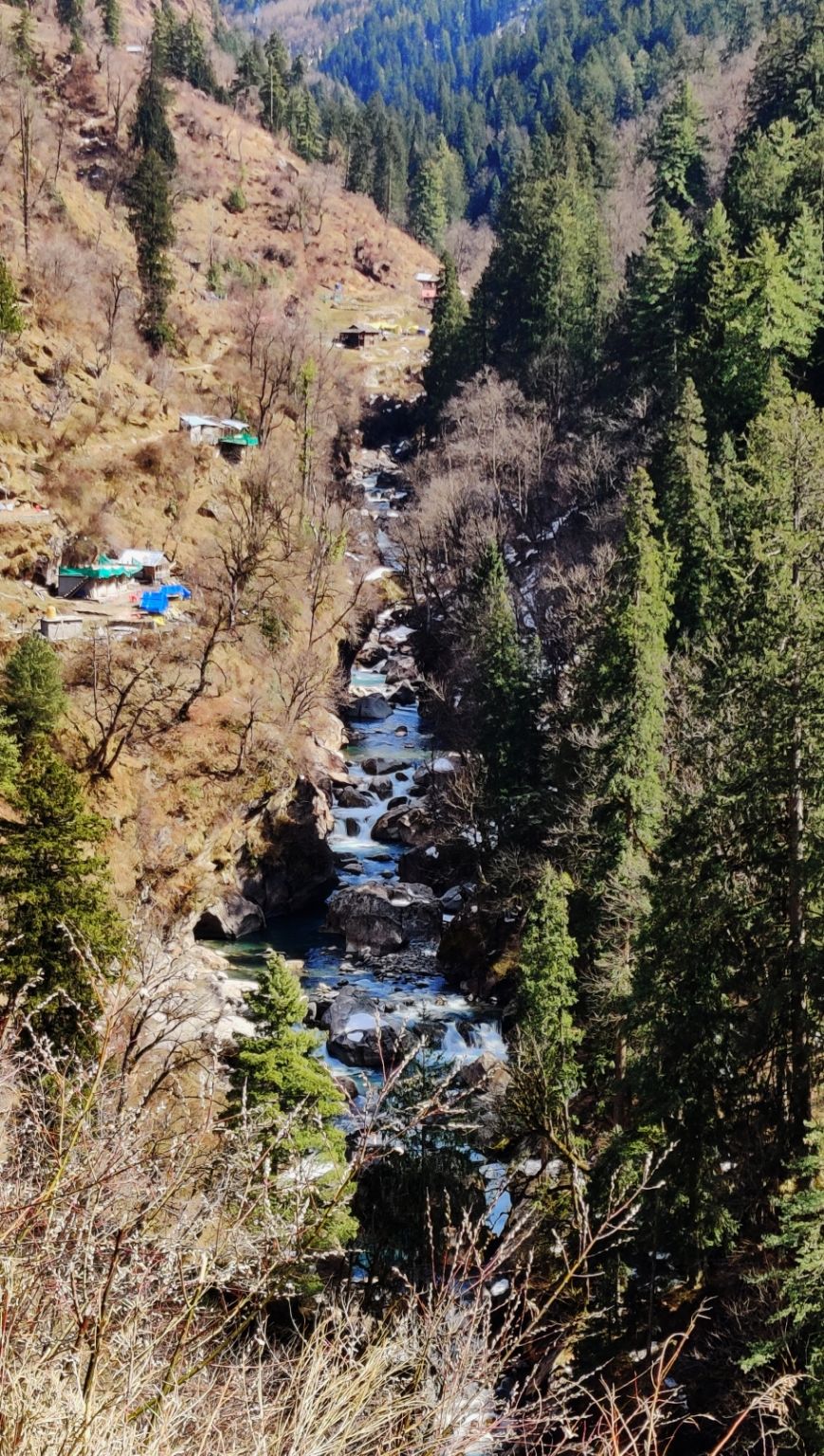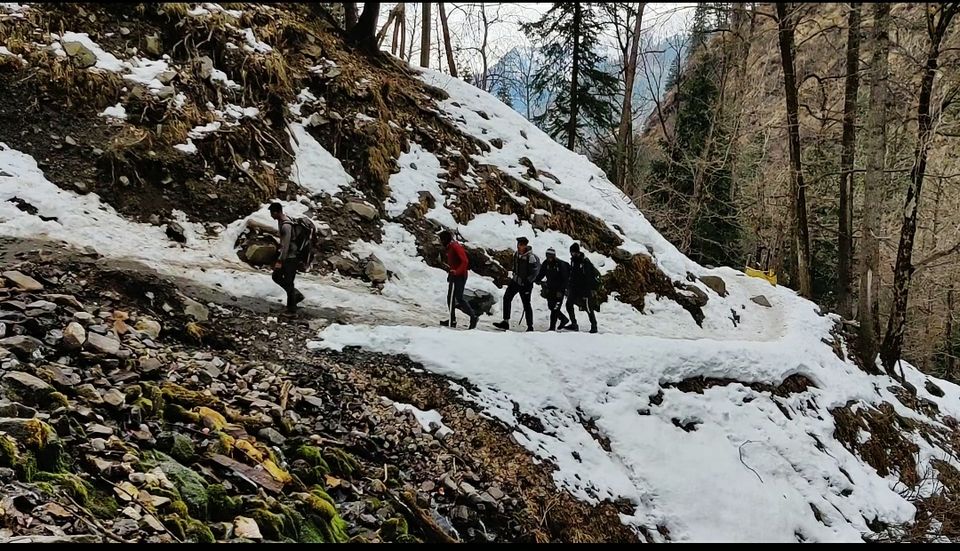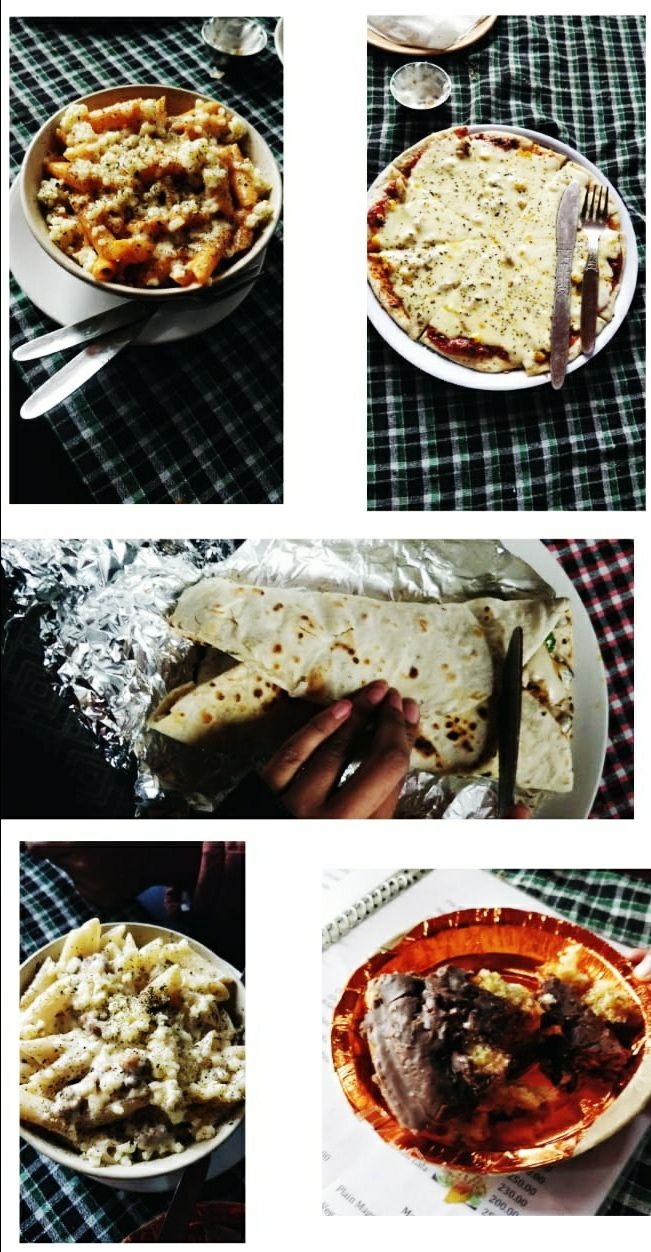 Kasol is a paradise for wanderers. The mountains and streams make it apt for brisk walks. It was a sunny day and morning views from Kasol Hosteller was beyond words. After a proper Israeli breakfast (Shanoukas) I took a stroll by the Chalal trail. By noon I hit the road to the village of Malana. Almost all online sites states Malana as a 1-2 hour itinerary, but in fact it is a day activity. If you could stay back there the better. And I was not prepared for it, but I thoroughly enjoyed my road trip to Malana. Every few kilometres the terrain was changing and it was a feast for eyes. After hours of cab and bus hopping, I wrapped my day at a beautiful hostel – Flügler, in Bir.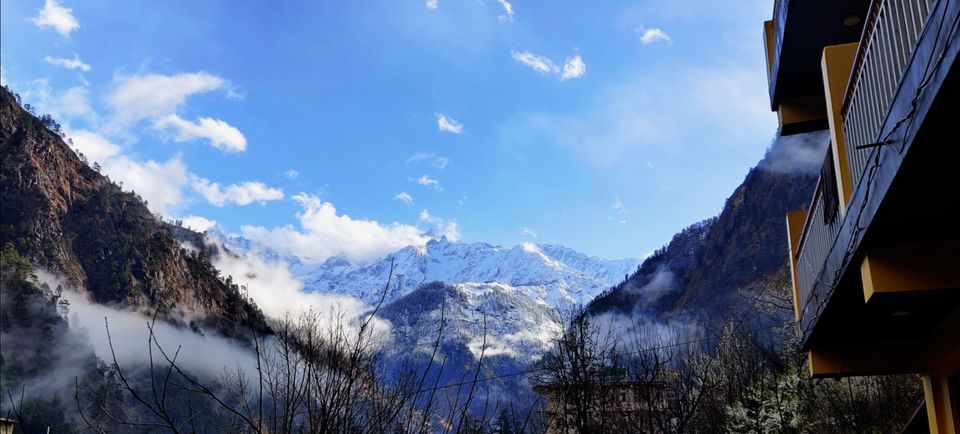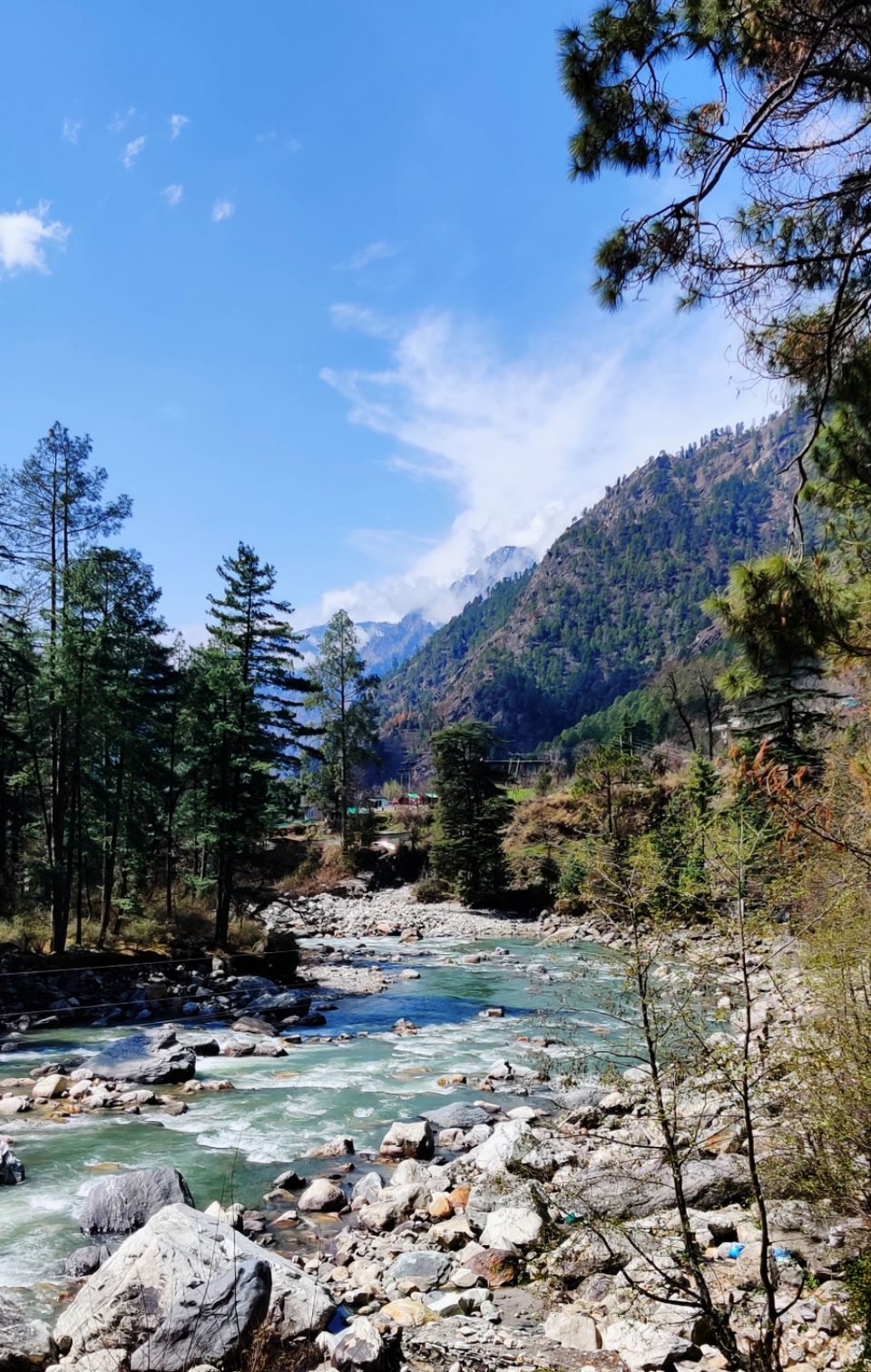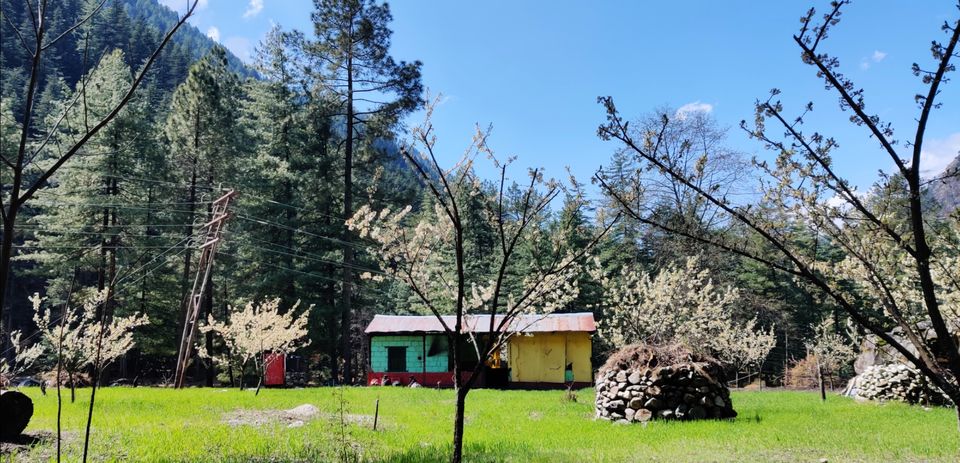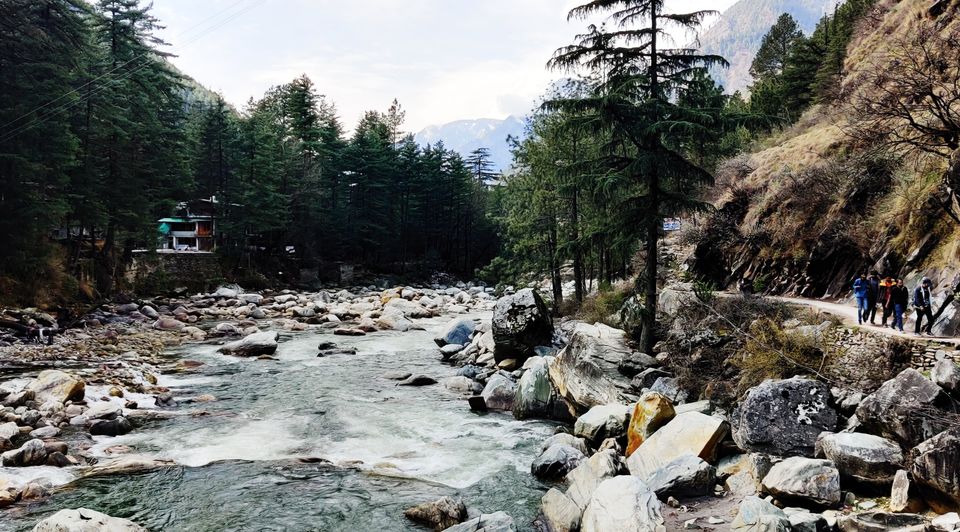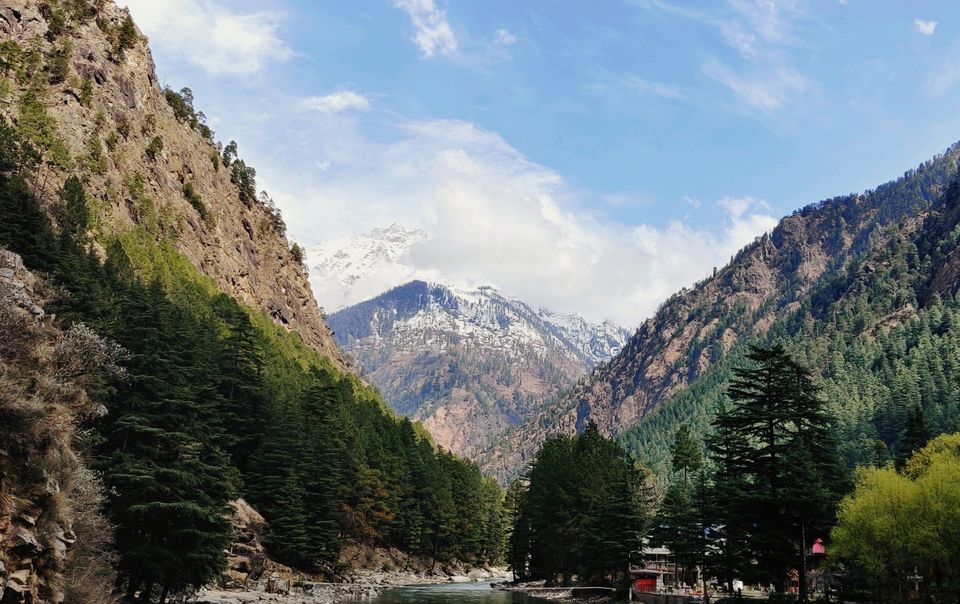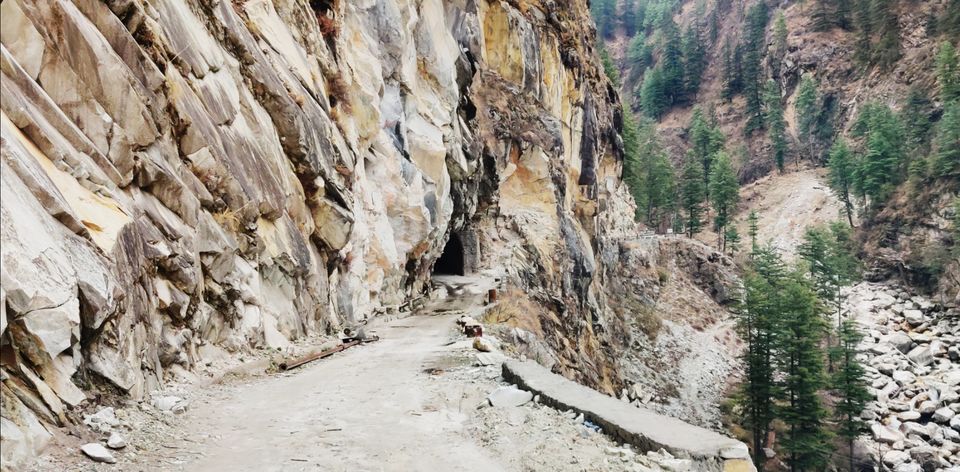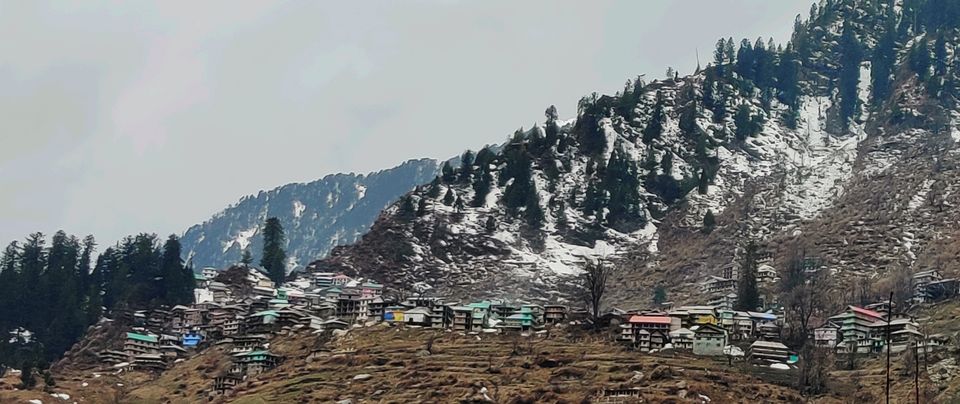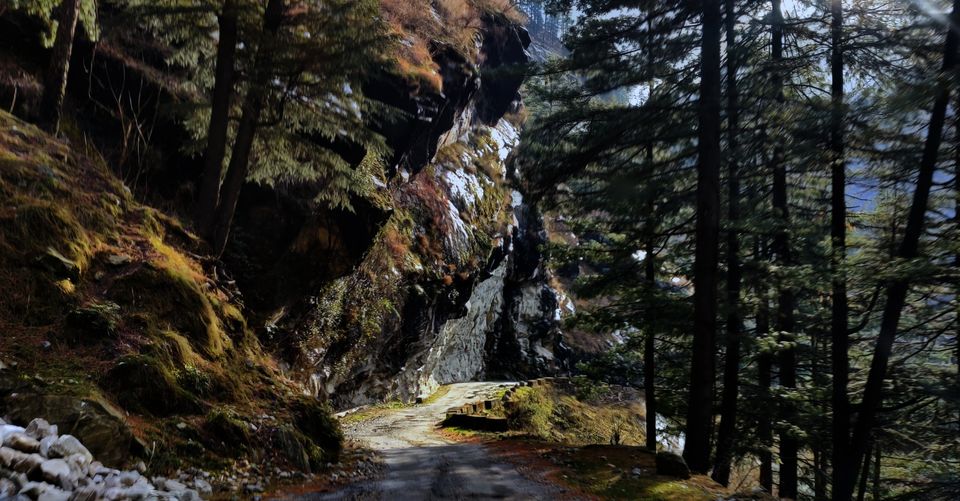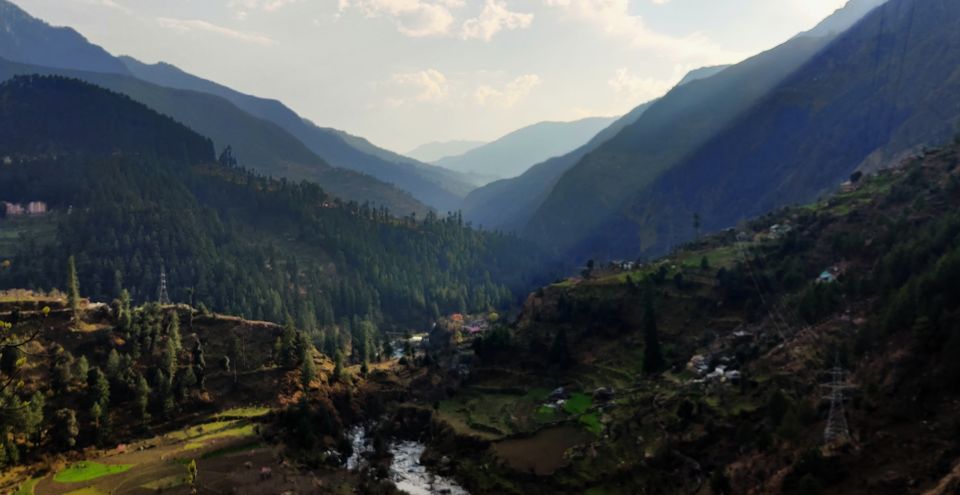 Bir Billing is slowly marking its presence in the tourist maps of Himachal after being the host for first ever world cup of paragliding thereby making it most suitable site for paragliding in Asia. Even then Bir is still far from being commercialized. And I really don't want to jinx it, because that what I enjoyed being here. My day in Bir didn't start off in a good note. It was heavily raining and very cloudy so the chances of fulfilling the dream of paragliding seemed frail. By noon it began to shine up a bit and I thought to try my luck at Paragliding. The weather took a u turn and I couldn't do my glide. But the snow showers on the way back helped me to cheer up and enjoy the best amidst the chaos. Also hot Pakodas, Jilebis and Rajma Chawal worked its trick and I decided to try my luck the next day and cancelled plans for Shimla.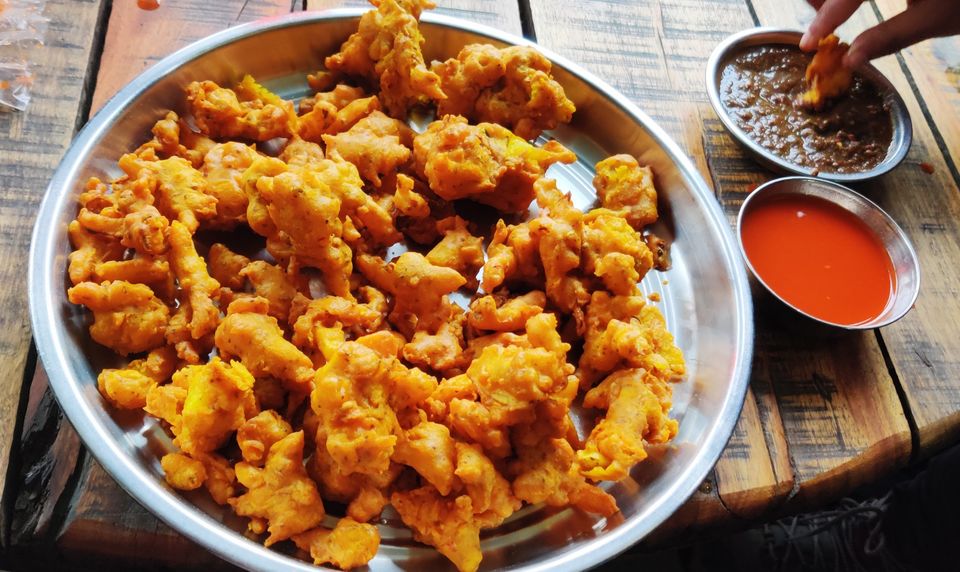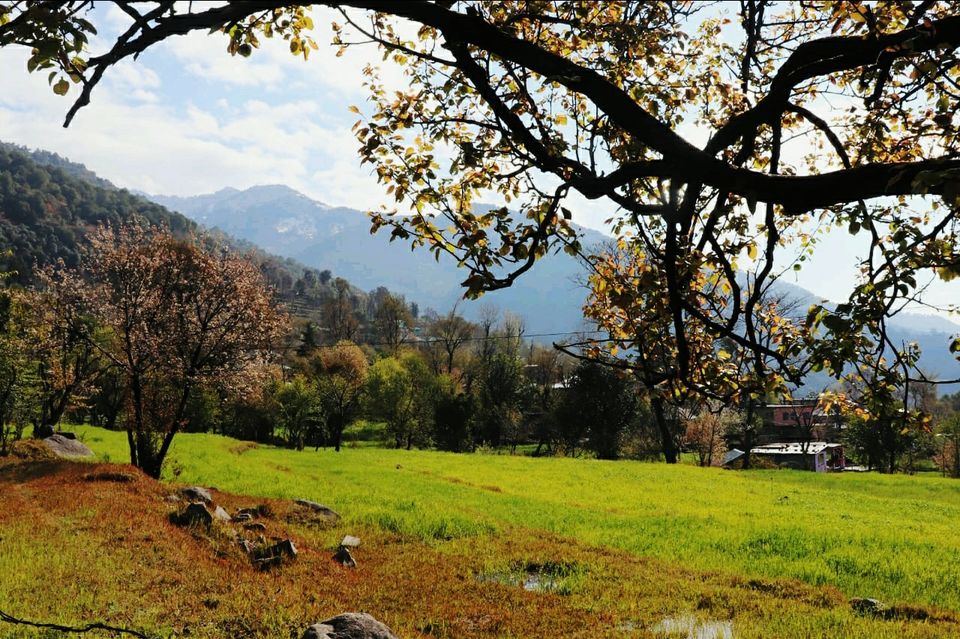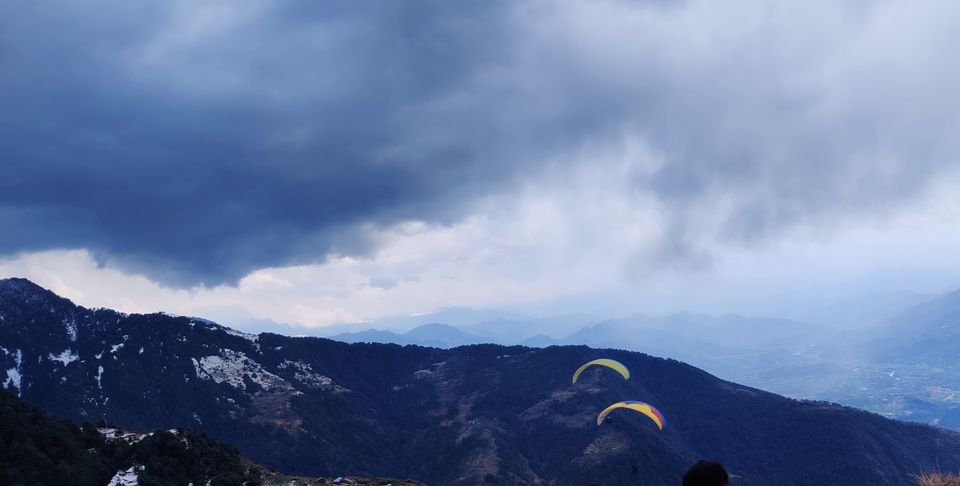 Morning sun rays were giving me high hopes. I took a morning walk around the Hostel soaking all the peace and tranquility Bir had to offer. I walked in silence through the narrow track reliving my days in Himachal. Once again set out to Billing and I hit jackpot this time. Snow showers had turned Billing into a princess in white gown and I had no more regret for staying another day. I tightened my gears and glided into the cold breeze of Bir-Billing enjoying each moment of it. My instructor Suresh Bhaiyyah was kind enough to show around Billing in his gypsy. I also had a short drive to the Palpung Sherabling monastery and a waterfall nearby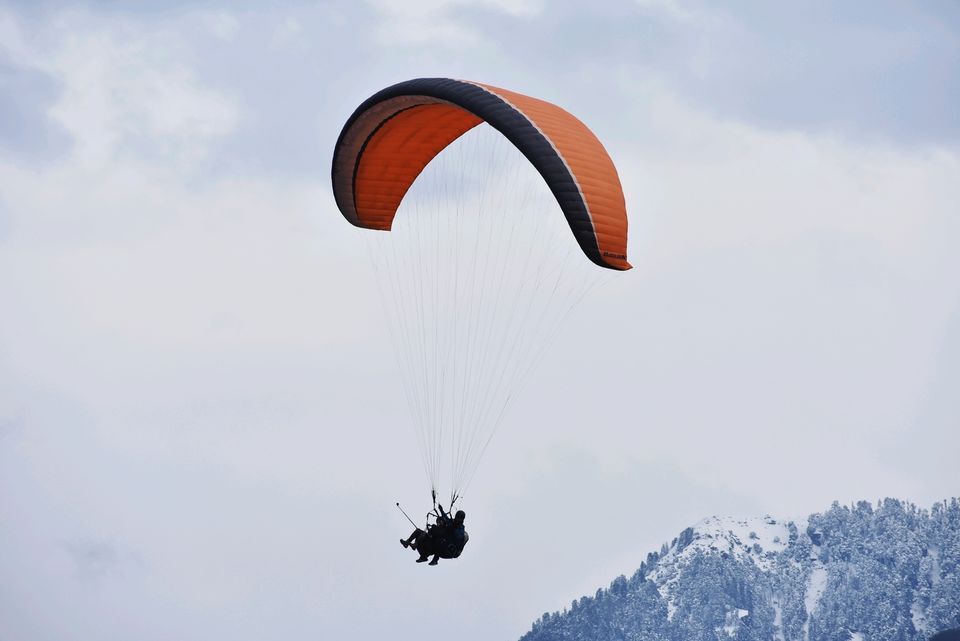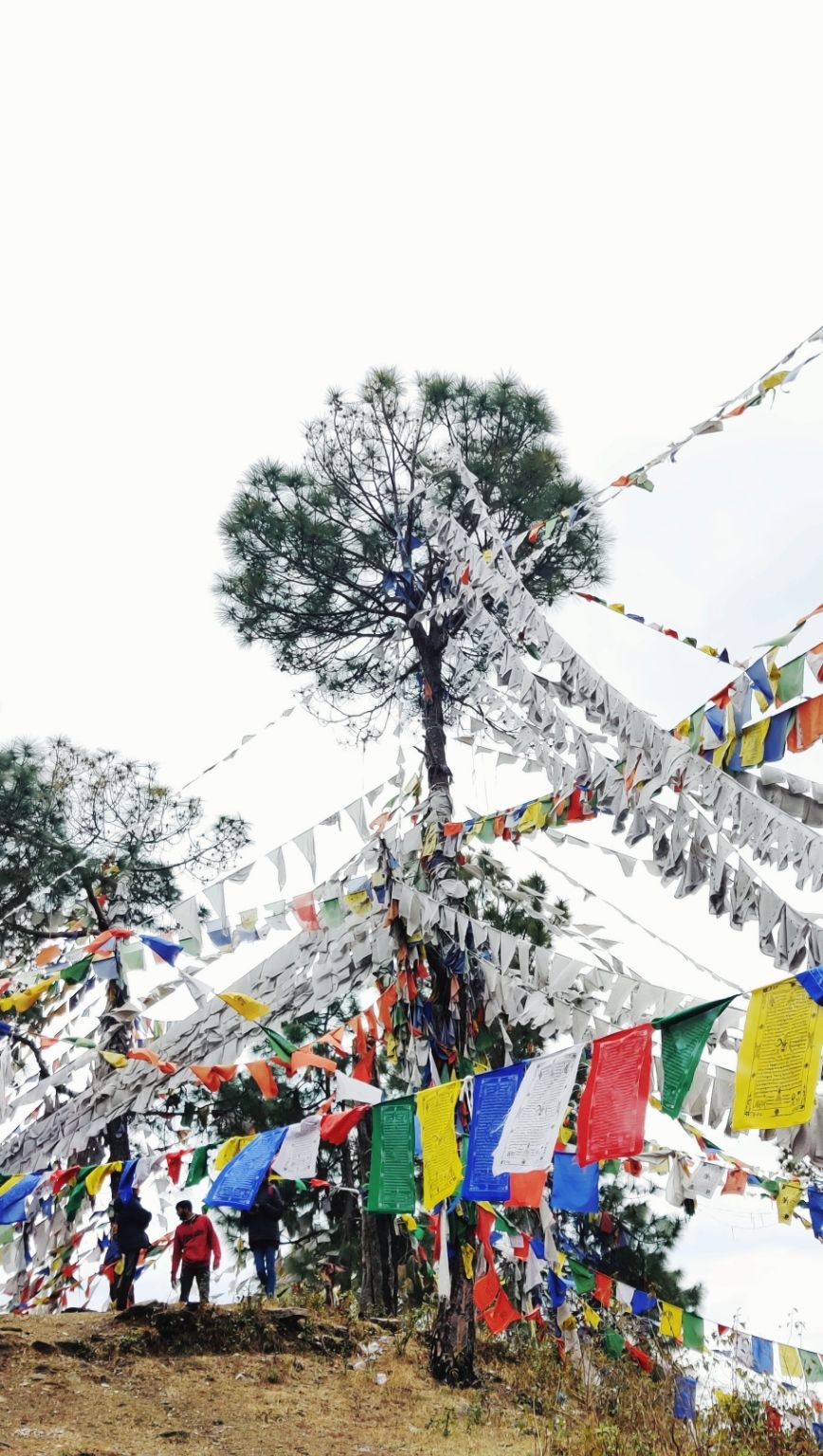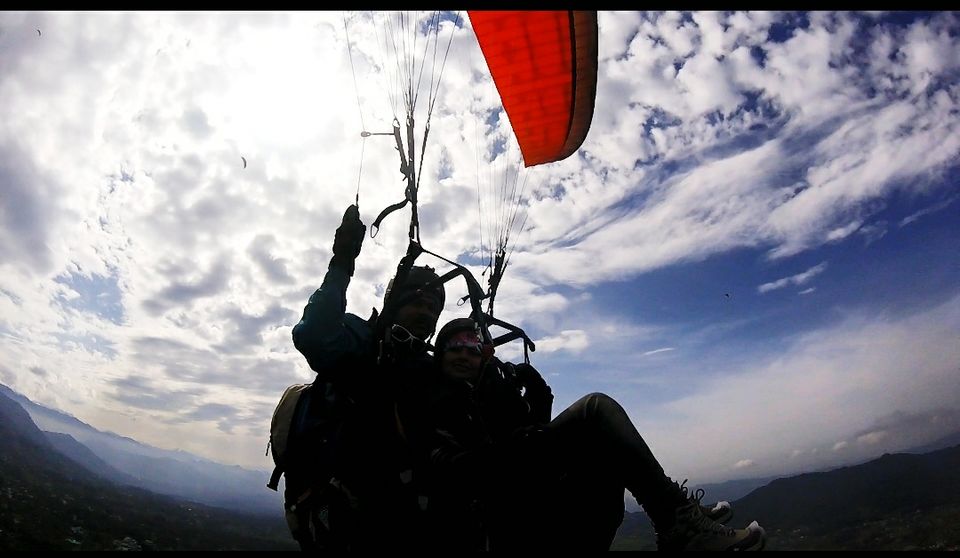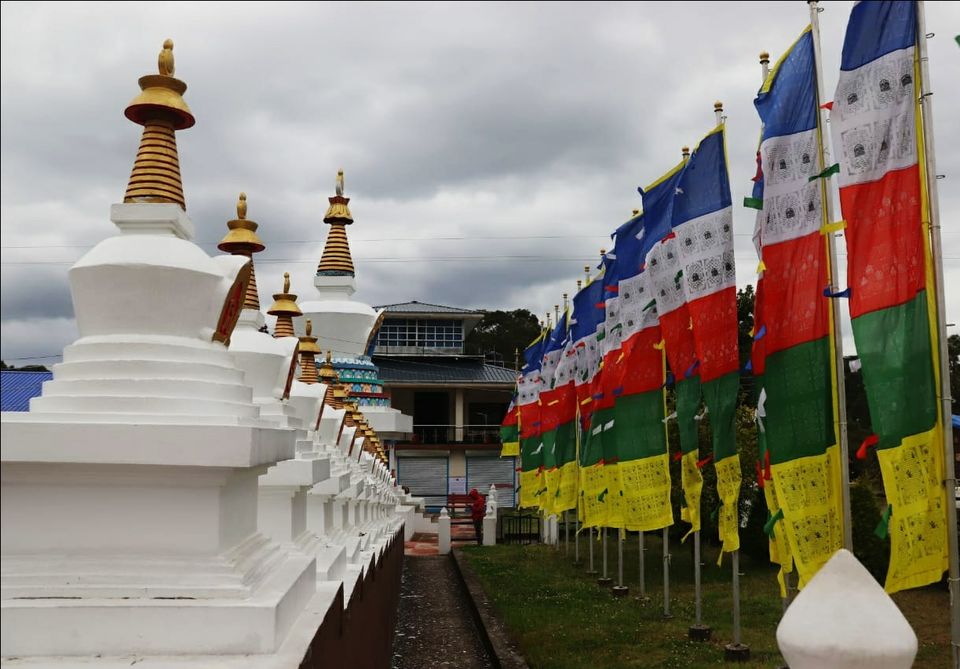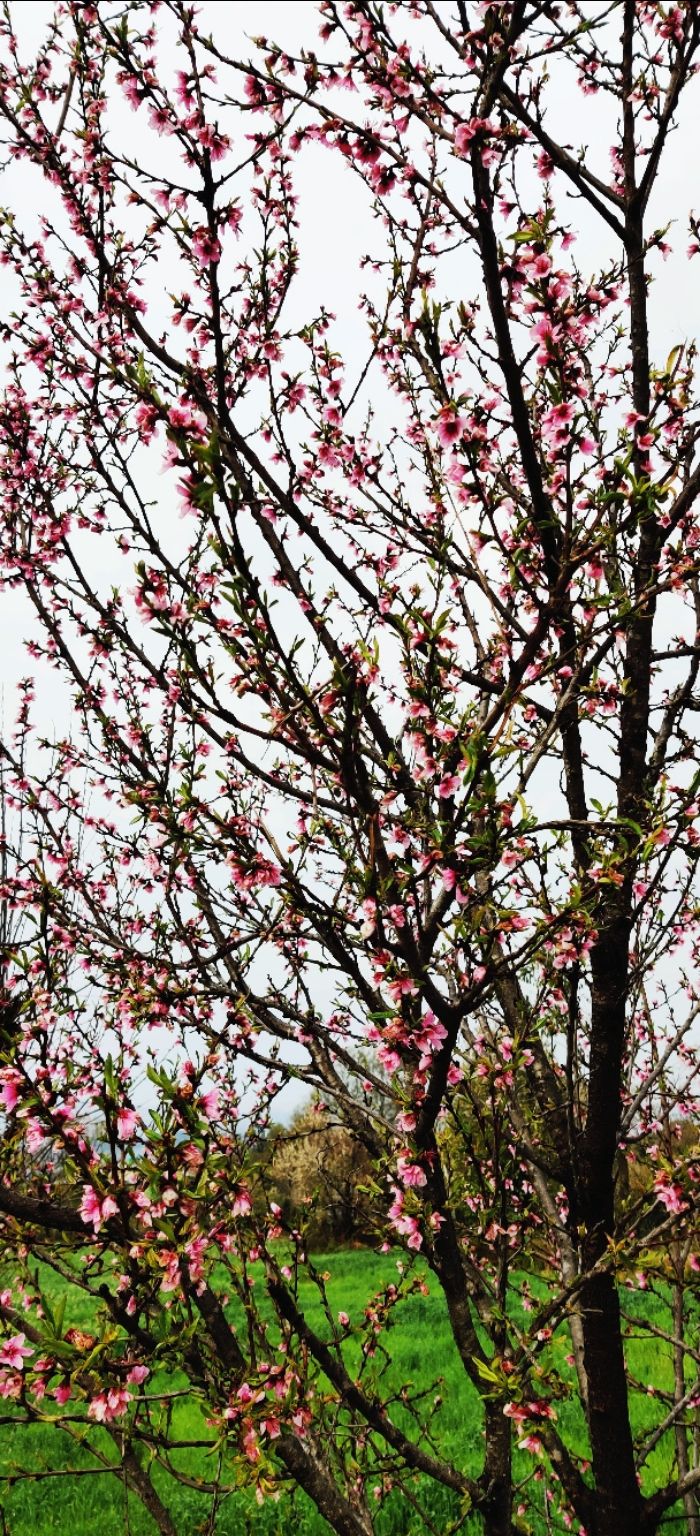 Himachal Pradesh is a must visit destination in India and a mere 7 days is never enough to unfold the treasures hidden in this land. Himachal has plenty of options for all seasons but I personally recommend winters. It is safe for solo travellers and will not burn a hole in your pocket because there is an option for all spectrum of travellers.
For a short video on my trip check out the channel - wandering berries : https://youtu.be/XxoisHJLwvg
For paragliding in Bir-Billing contact Mr. Suresh - 97368 71701