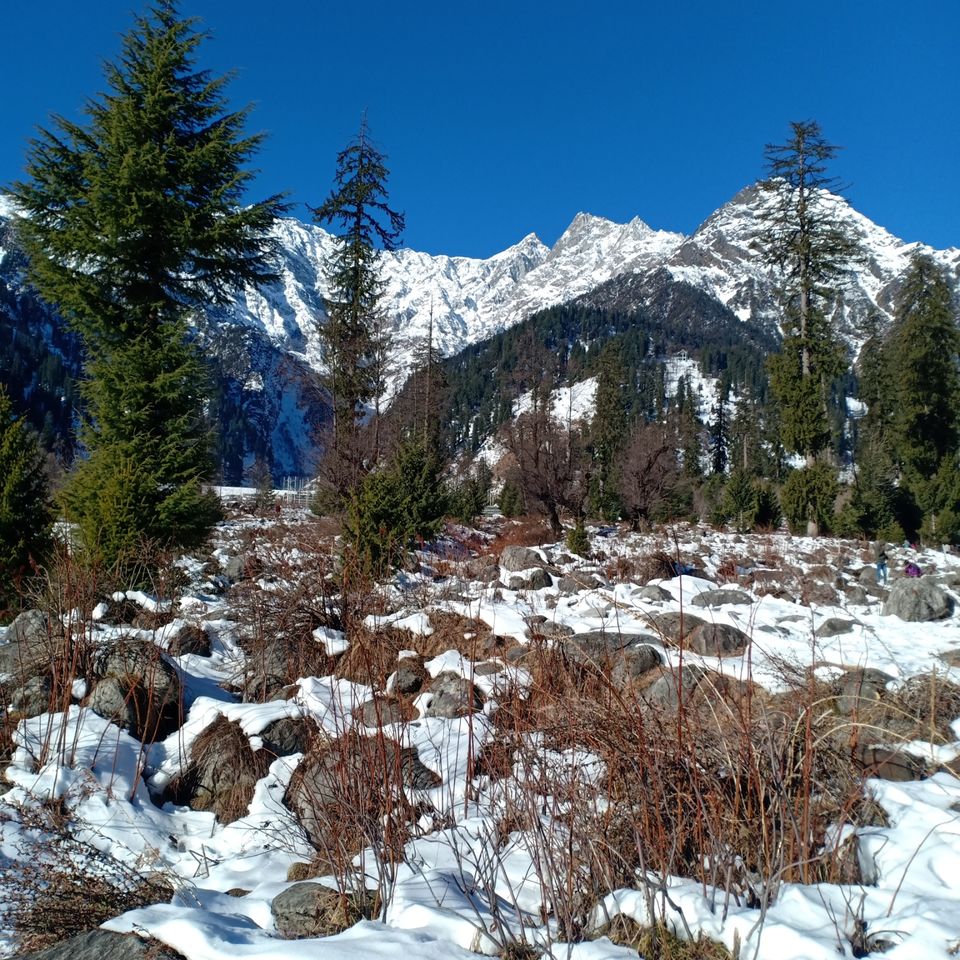 So the journey has finally begun ! Took an uber from my place to mumbai central station where we boarded the train. Its an augustkranti rajdhani spl which will drop us at nizamuddin station. Bdw guys..you dont get blankets in the train anymore..new guidelines for covid. So we carried our sleeping bags which we use whenever we stay in a tent. The cab ride was boring as there was a lot of traffic on the way. Also, the food is not included in the ticket anymore like before. We carried our tiffins from home just in case. Masks are required but noone seems to care enough to use them while inside the train.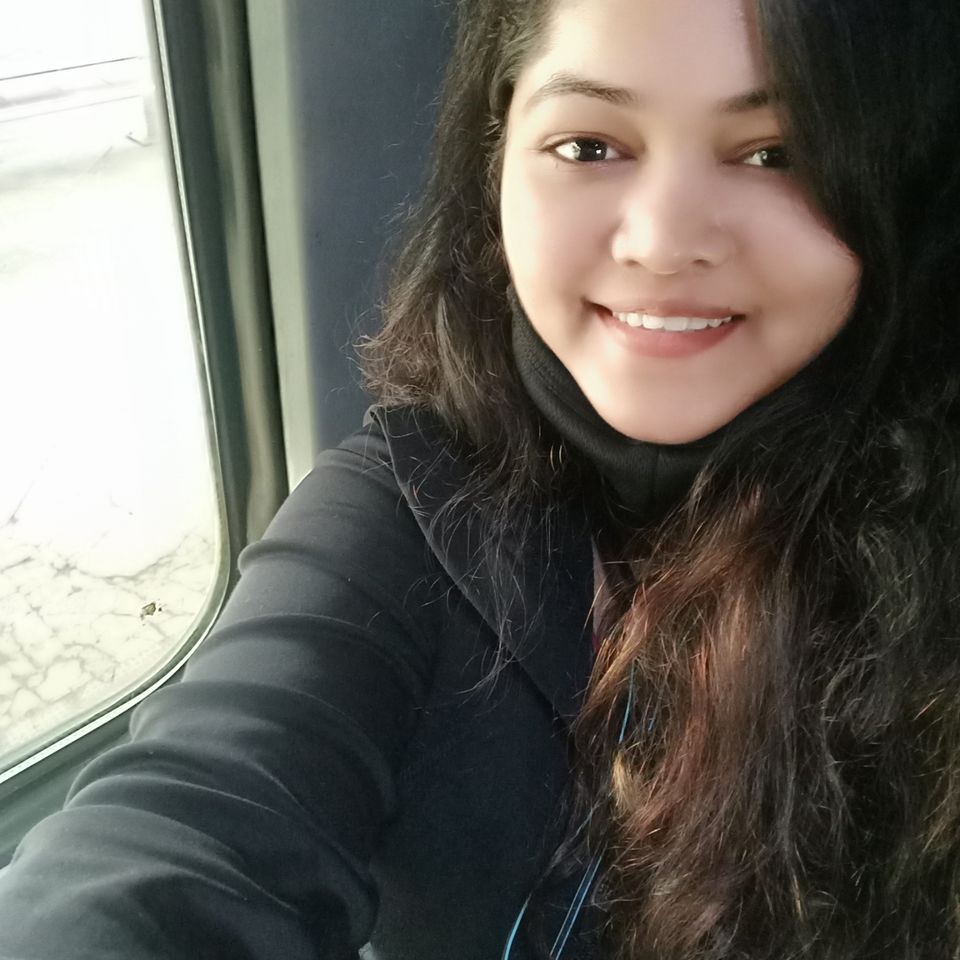 So we finally reached nizamuddin station and instantly had a bad experience with a coolie over there..so basically he didnt drop us where we asked him to. As we had no idea about the area..we had to rely on him for guidance. But we met our driver and all was good in the end 😃 so we had booked this complete package from makemytrip for 5N and 6D which included the stay,meals and a private cab for picking and dropping us from delhi and sightseeing ! This whole package costed us 45k for two people..seems a lot but its totally worth it. Our stay in shimla was at a hotel called honeymoon inn ..good hotel with nice staff and food was amazing! Location was a little tricky at first..we had to search this place on maps..but it was totally worth it. The property was great with a good view..and they even had a small garden to sit in and relax.. So our first night over here..we reached quite later than the check-in timing. So we just freshened up and ordered food in. The staff was very cooperative..and i was so damn tired i just took the keys from them even before completing some formalities..but they were all okay with it. I even ordered my food through whatsapp 😃 that is how lazy i was at the time.. So we ordered indian food..paneer sabji with naan and dal,rice. It was simple yet excellent. They even provided us with some good toileteries..it was all from khaadi naturals..a brand which i love ☺ There was a heater in the room and also our comforter had electric heating. The bathroom was good and clean. Overall, a great stay here! Also, for desserts they had gulabjamun..which were mind blowing! Im serious..anyone who visits here must try them 😁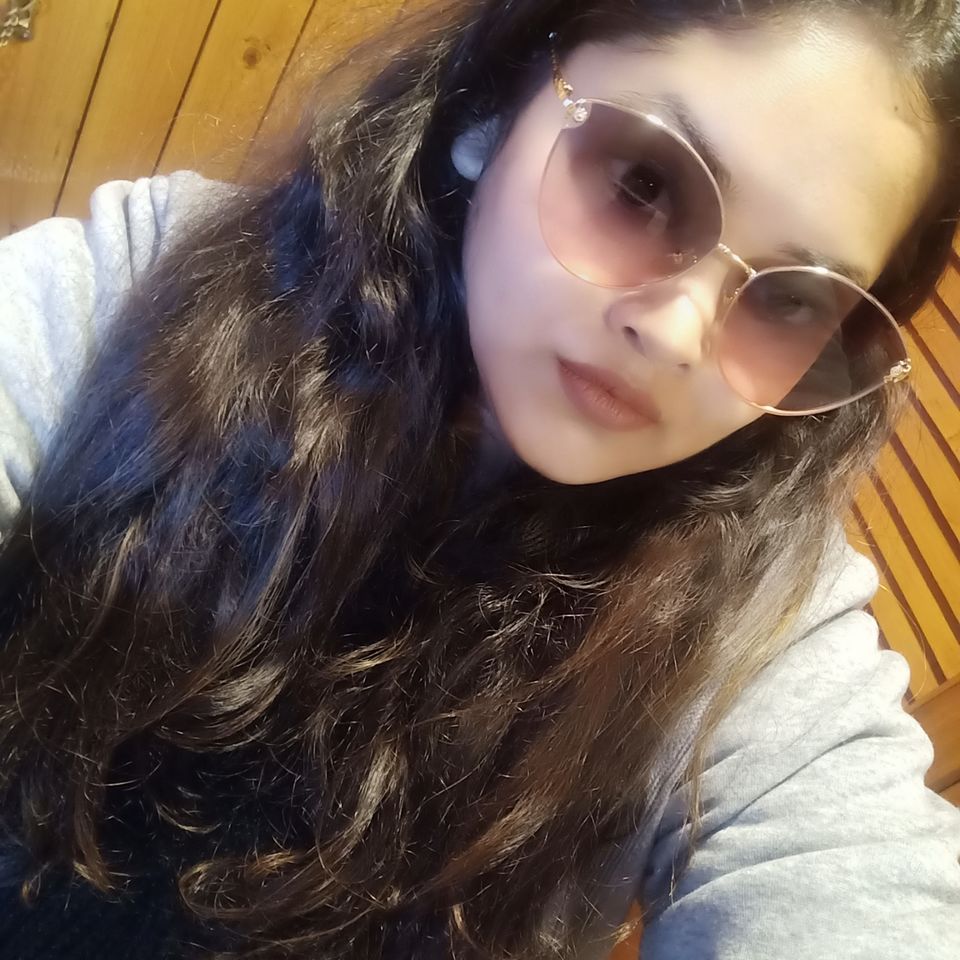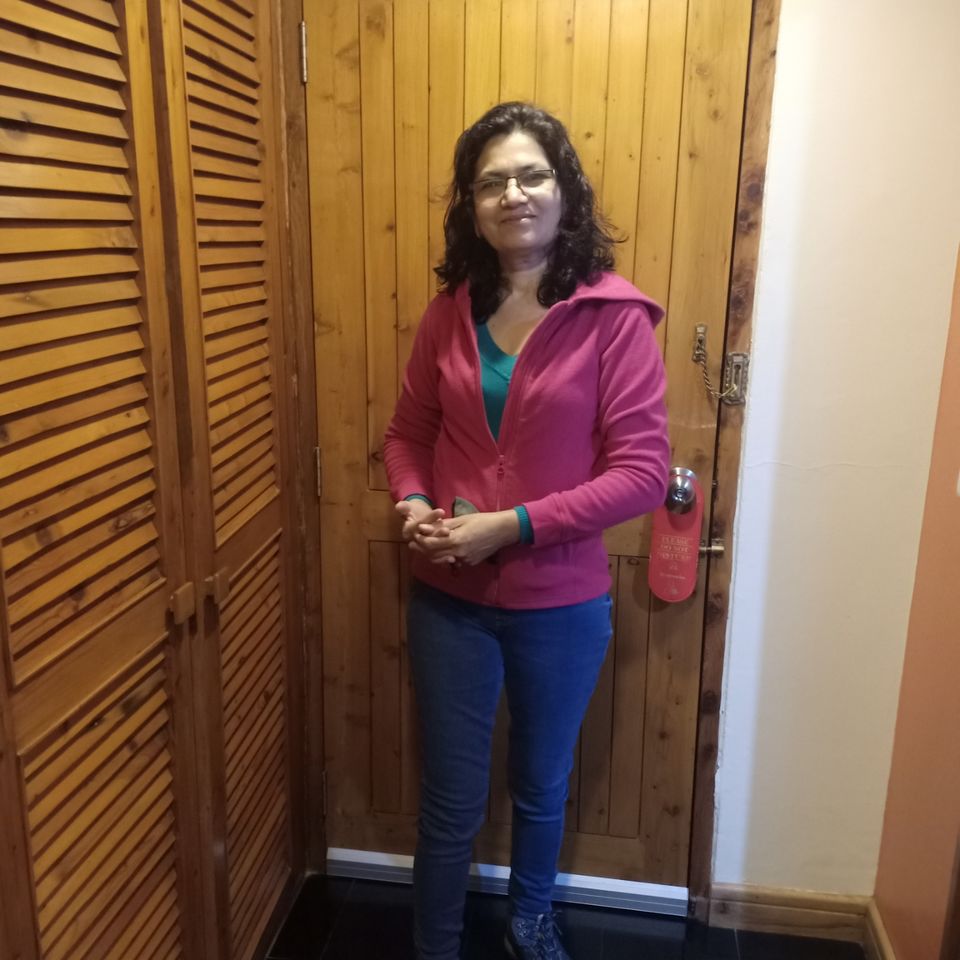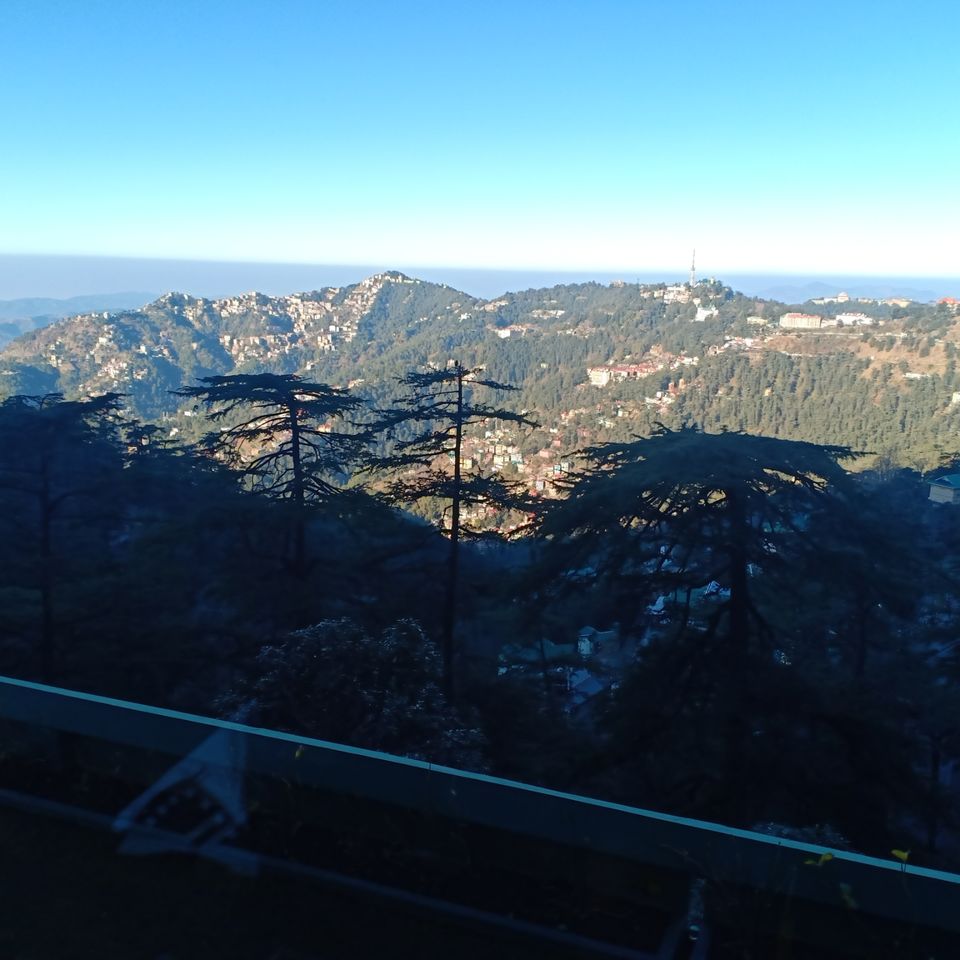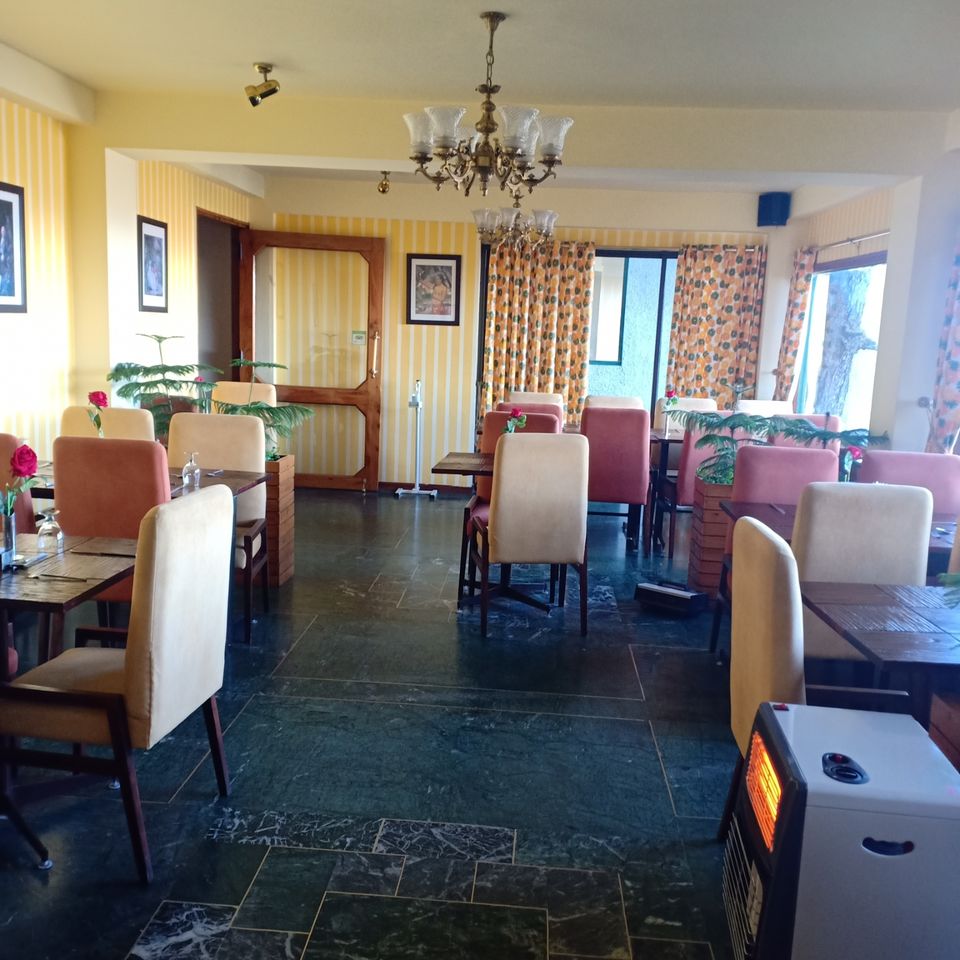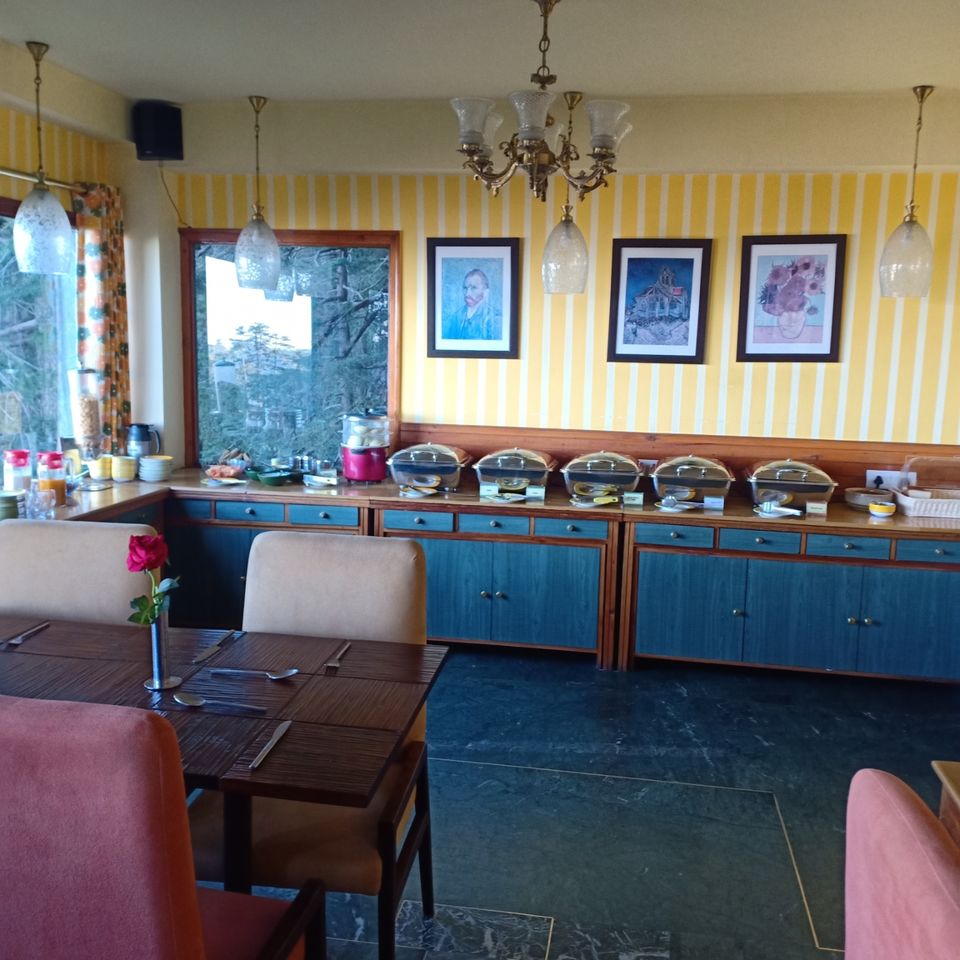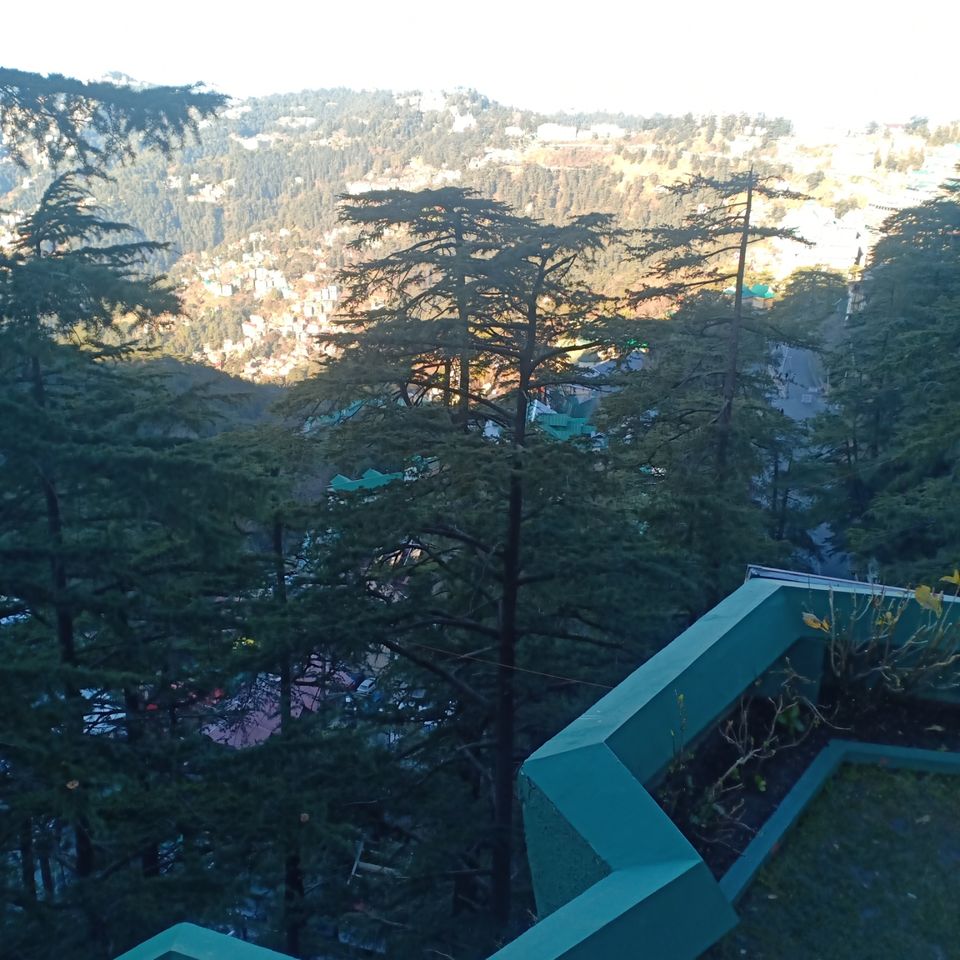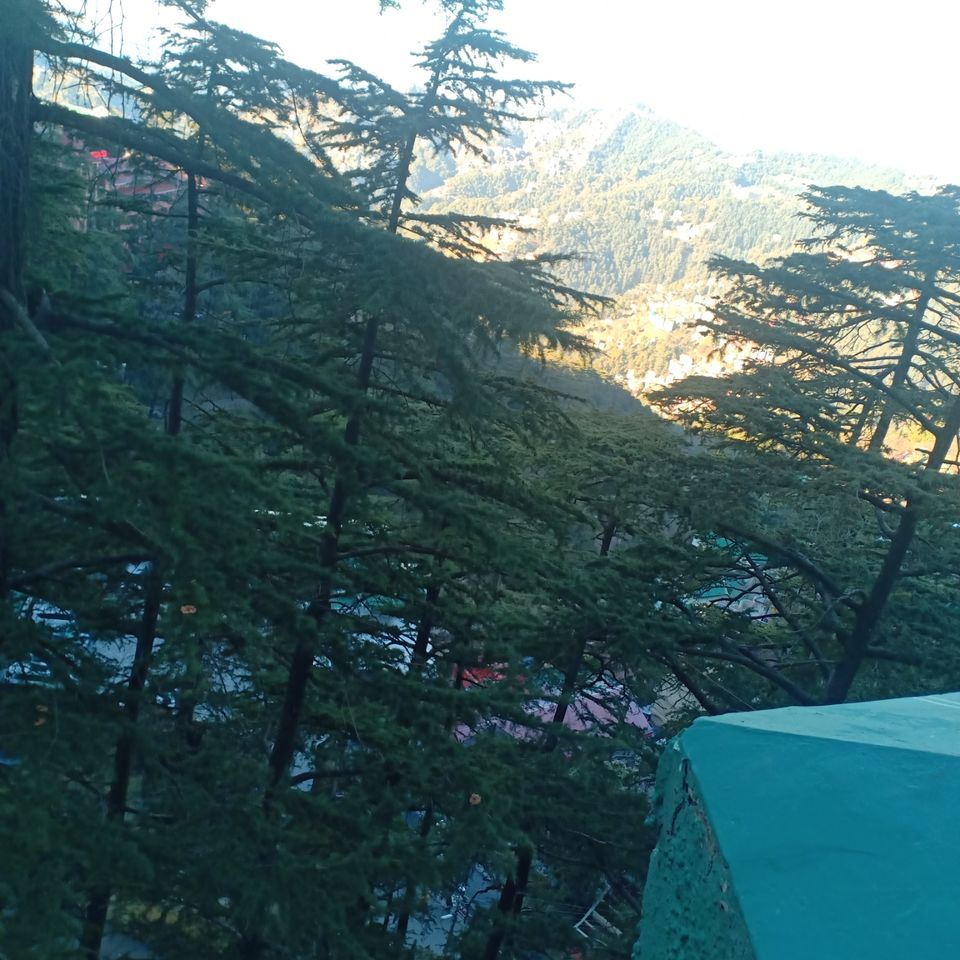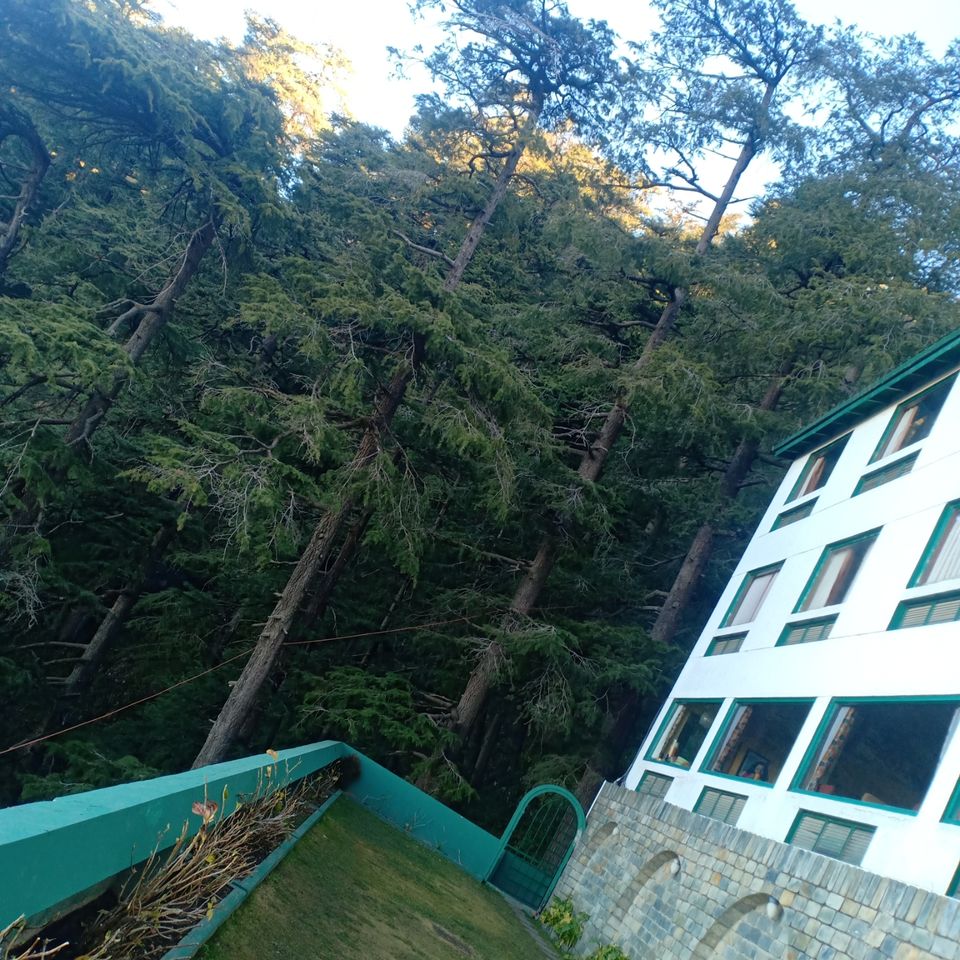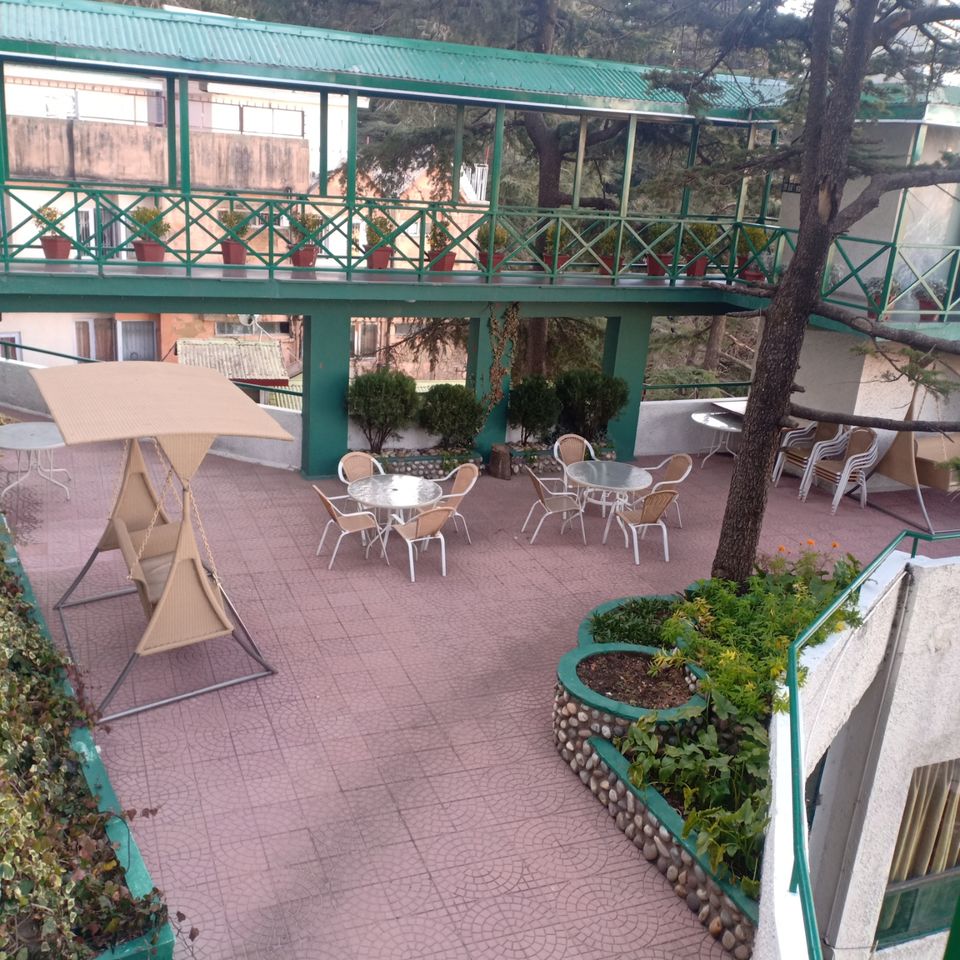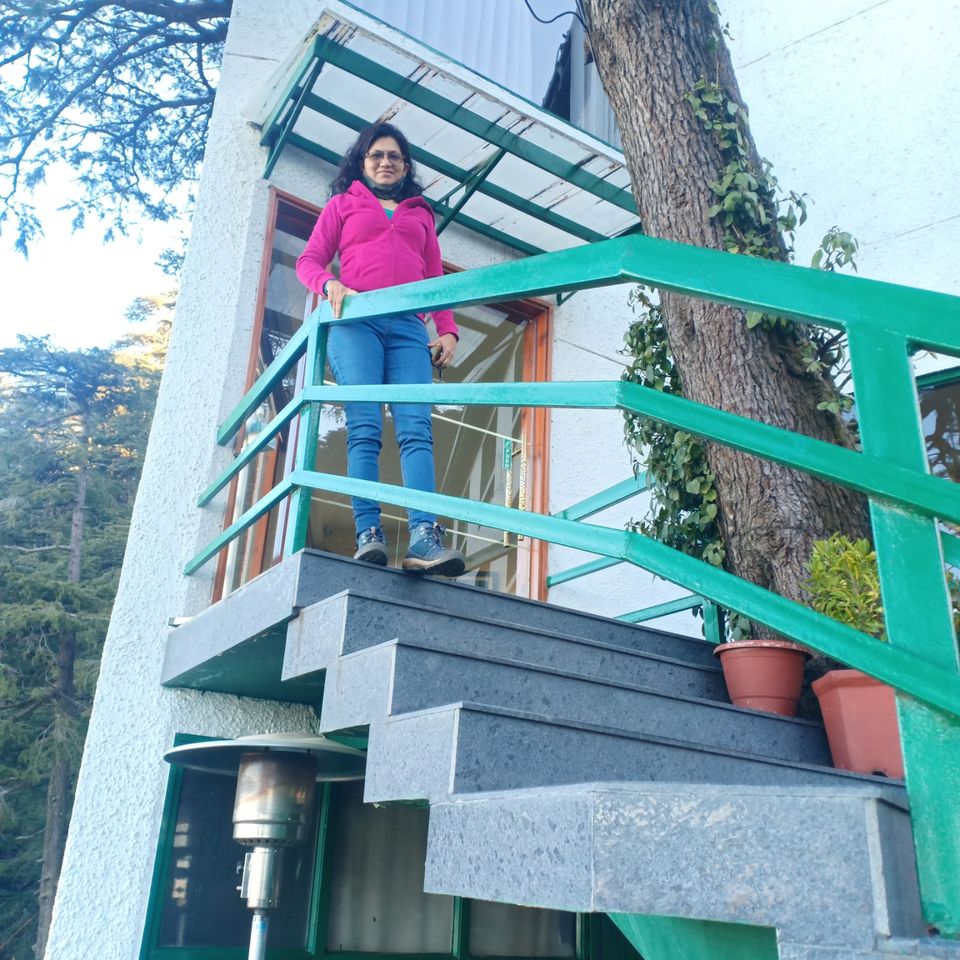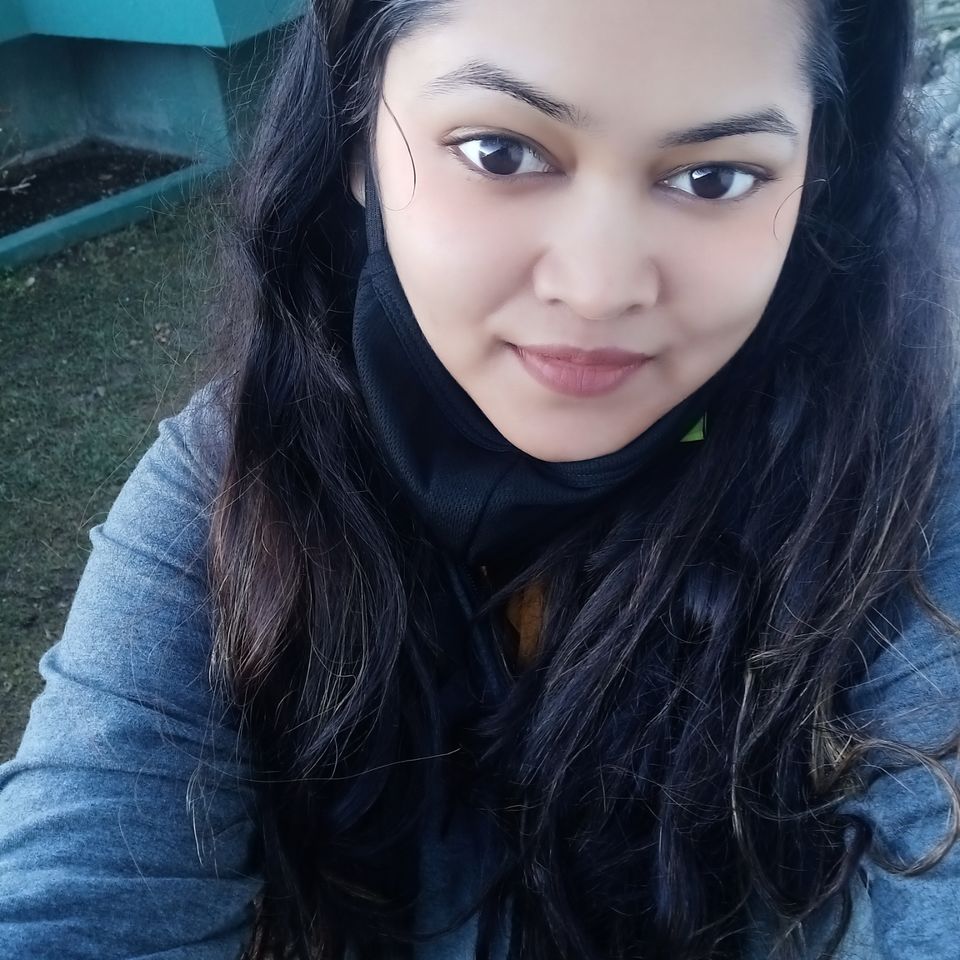 We started for kufri at 9:30 am and went to see new kufri first. They had adventure activities like a theme park sortof. We had fun there but to someone who is an adventure lover ..it wont be a big deal, as the rides are very basic. That package cost us around 1400/- for 2 people. There were many other things inside that park to explore. They had a bakery and some food stalls too. People were seen shopping handicrafts and woollen clothes..but we skipped that part..as we heard shopping in kullu is much better and cheaper compared to shimla. We dont know anything for sure though..will see when we visit kullu tomorow. So after these rides we went to old kufri..where there are views and sightseeing stuff. Our driver dropped us off at a point from where we travelled by a jeep which lead to horses 😄 honestly, i did not want to ride on a horse as firstly ..im terrified of falling 😅 and secondly, they are just so cute and i did not want to cause any trouble to them by making them bear my weight..which is a lot 😂 i felt bad for the poor guy ! So anyways, after a lot of crying and screaming from my side..we finally started going on the top of the hill for other adventure activities. What can i say..my mom likes it 🙄 we spent 1k on horse riding and another 1250/- on the adventure package. Honestly, it was not that great..for me atleast..too much work and exhaustion 😆 we did ziplining and bunjee something ..dont know what that was. Finally we left and i did not have to climb another horse again as we met a guy who took us from another route near where our car was parked. Ofcourse that was not free..he charged us 500/- for the transport. Overall it was not a very smooth experience..but maybe that is only for me..as im more of a lazying around at the hotel and ordering room service kinda person 😃 so later, the driver dropped us somewhere near a bus stop..from where we took a lift to mall road. Lift as in elevator wala lift..not a lift from some car 😁 so this was kinda cool..they have an elevator which takes people directly to mall road. The ticket was only 10/- per person! And we had to take another lift once we reach first level. So, in total you have to take two lifts and then bam! You have reached mall road ! Isnt that cool?! Personally i loved that idea. Not everyone loves to climb hills and do exercise on vacation right?? Well, i dont. Vacation for me is good hotel and amazing food 😋 so did i tell you guys about the gulabjamuns here?! Great food..our server was mr. Omprakash from honeymoon inn shimla hotel. He is a very nice and polite man. The entire staff is nice actually..very comfortable to talk to. So we stayed at this hotel for 2 nights and will be leaving for manali tomorrow early morning. These good people have agreed to pack us some breakfast on the go. So far, makemytrip is indeed a good option for travel booking. We had ms. Shalu tyagi to help us and guide us in the bookings of hotels. I recommend you to ask for her while booking on makemytrip☺ also, i recommend cafe simla times if you are looking for a good place to chill. Good vibe and great food..especially their wood fired pizza was too good !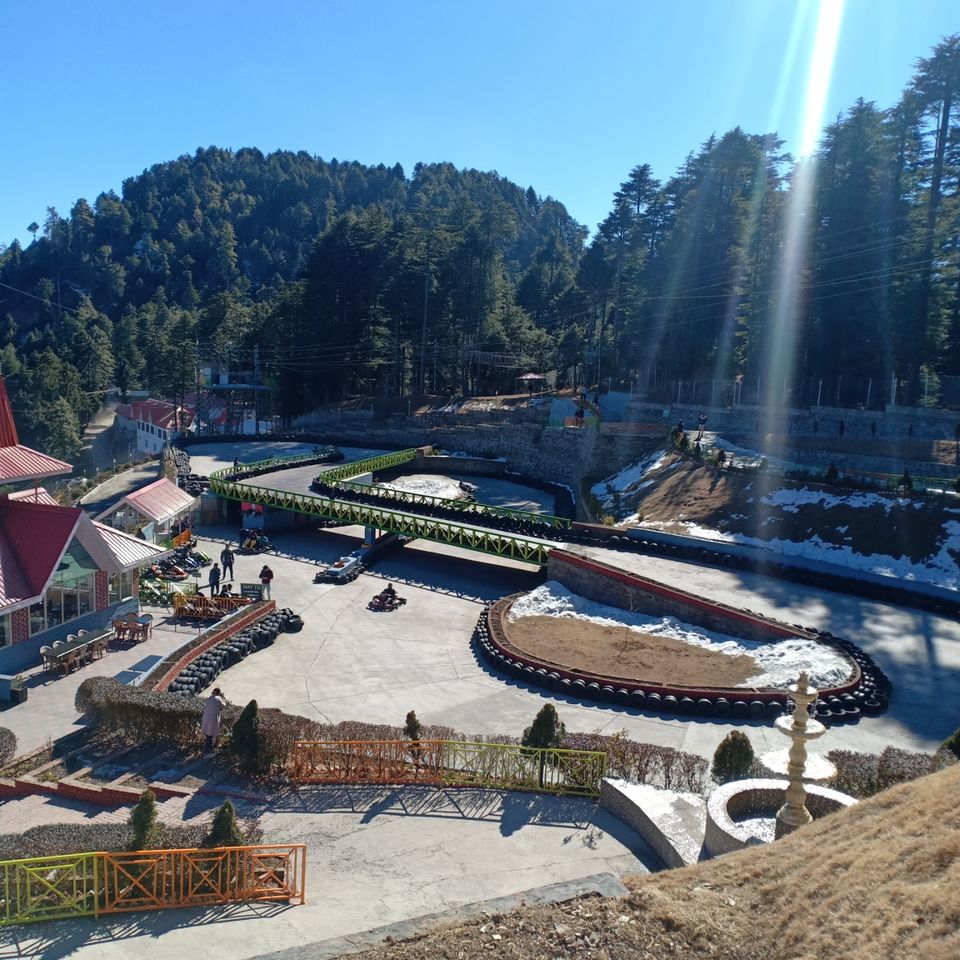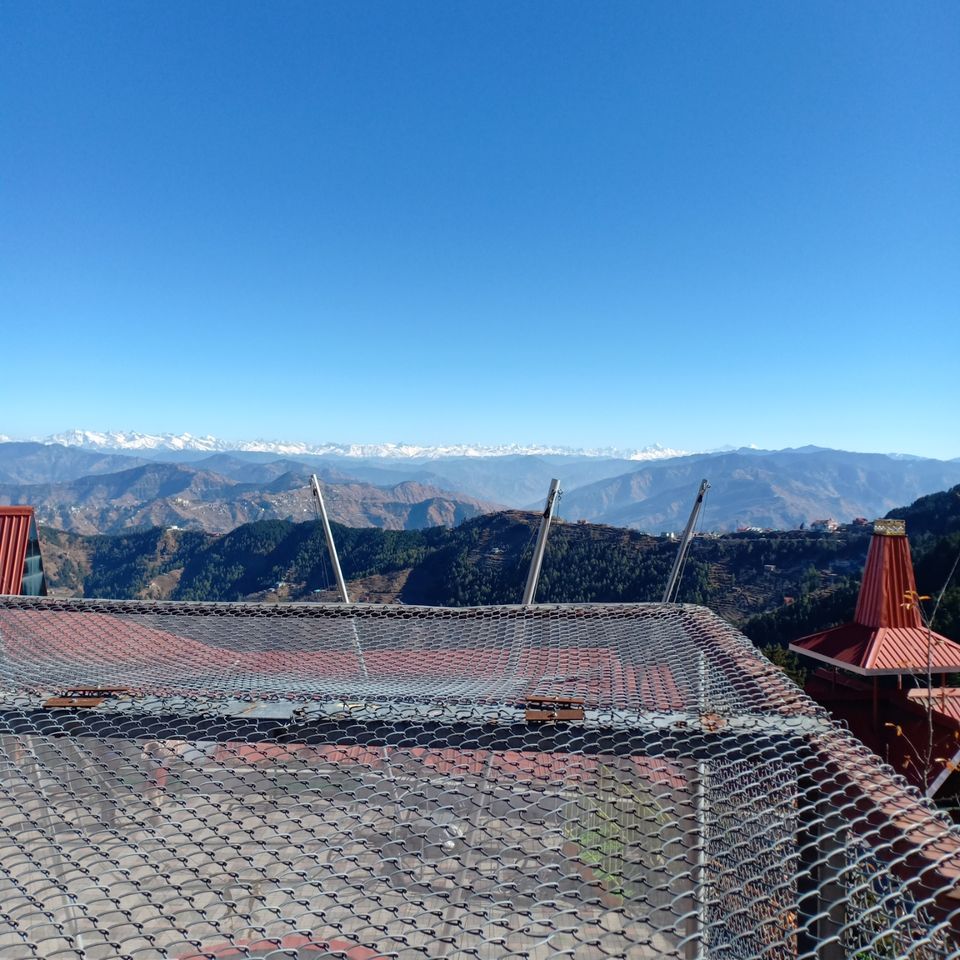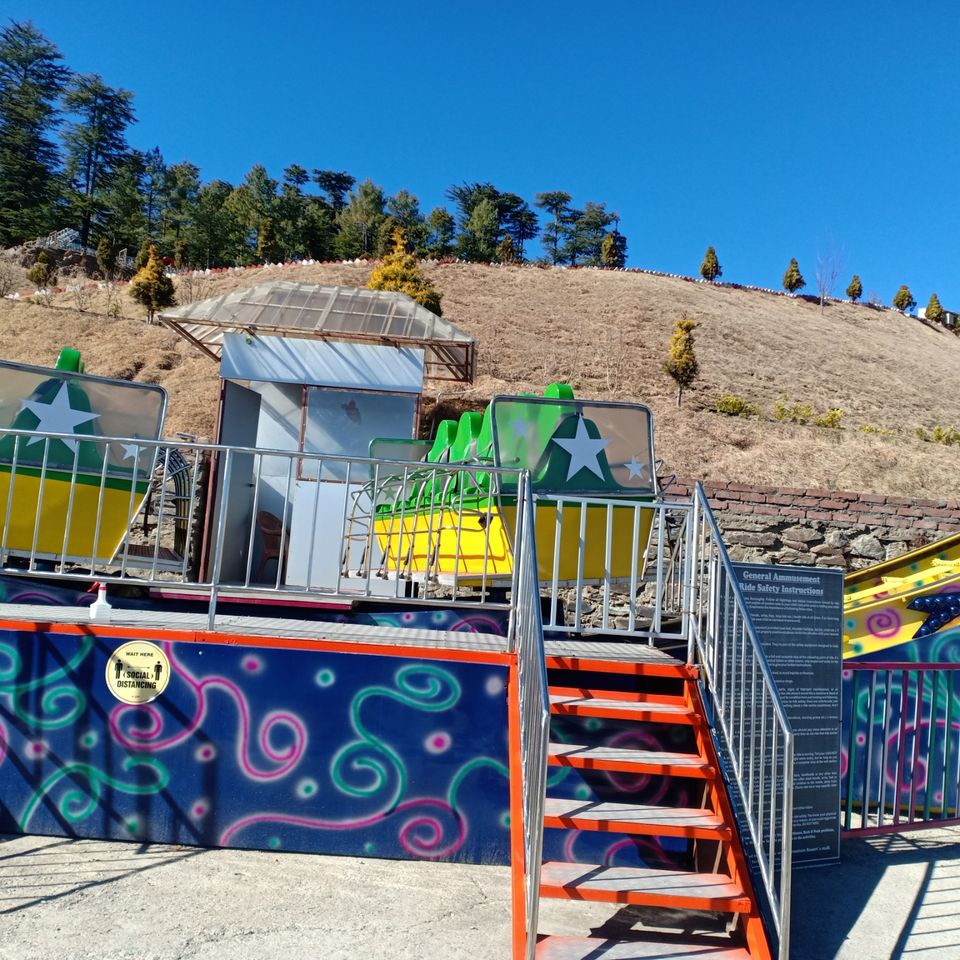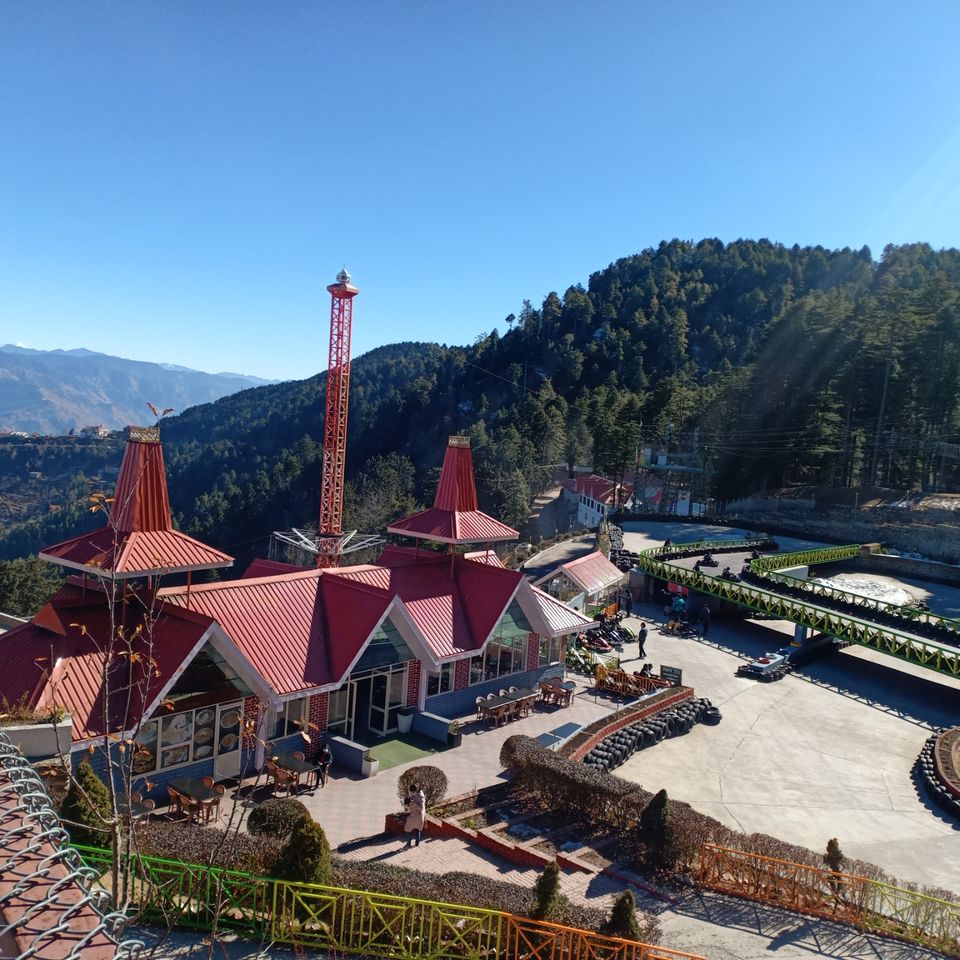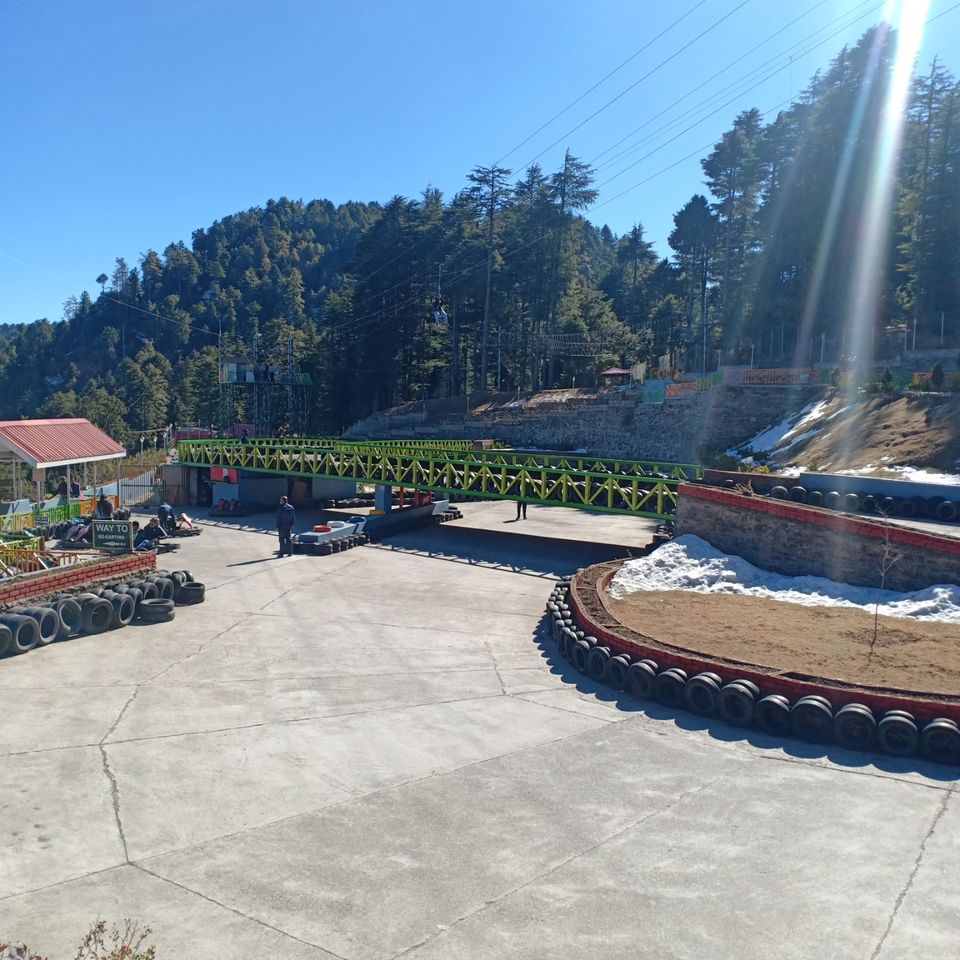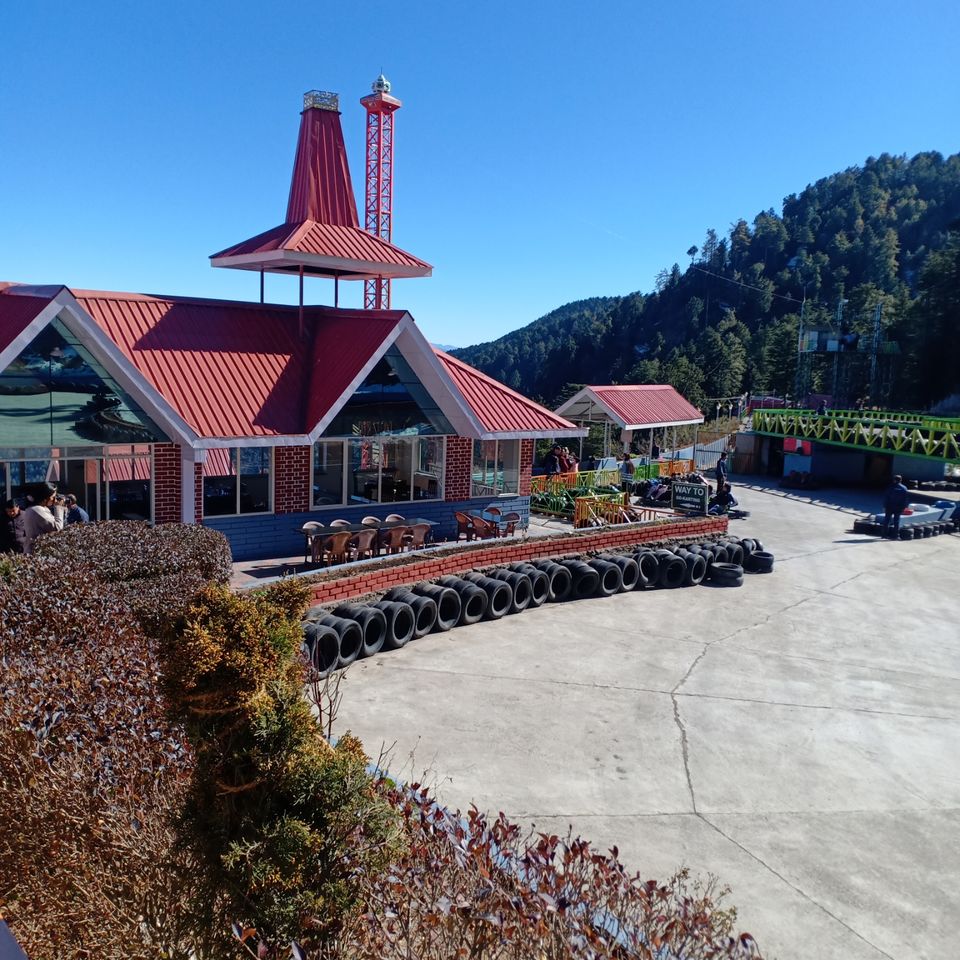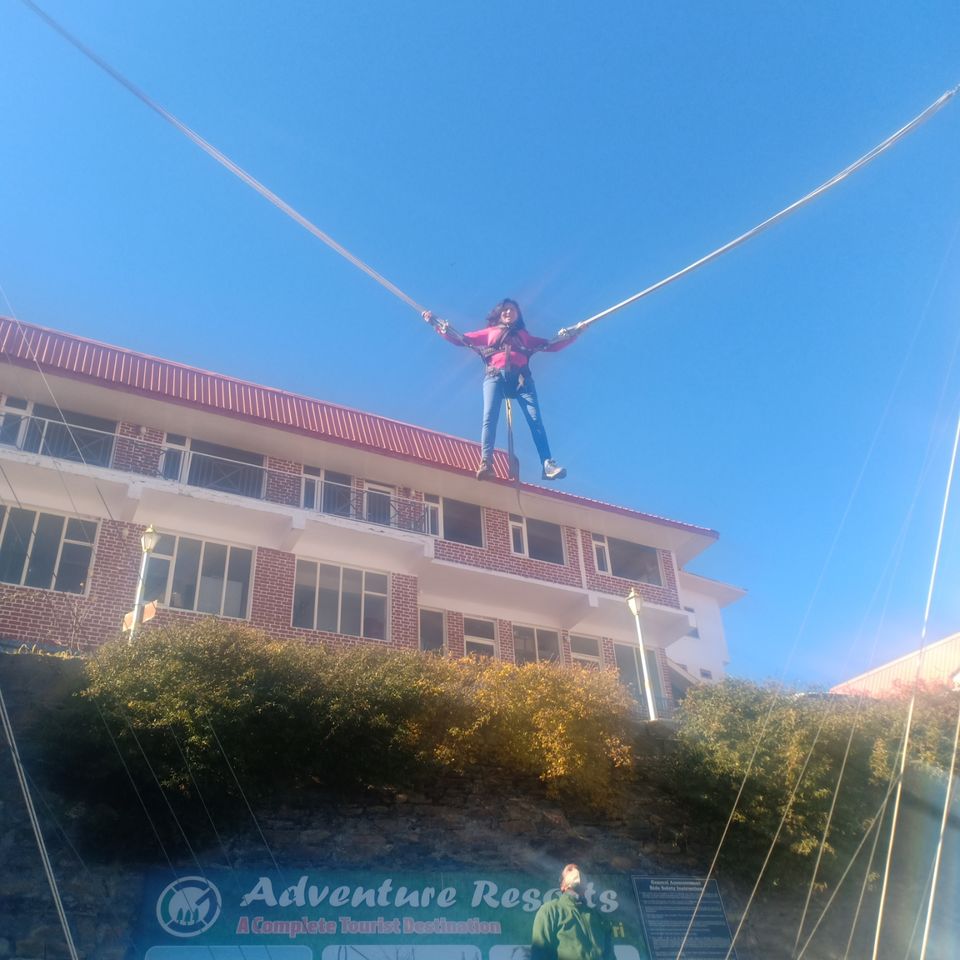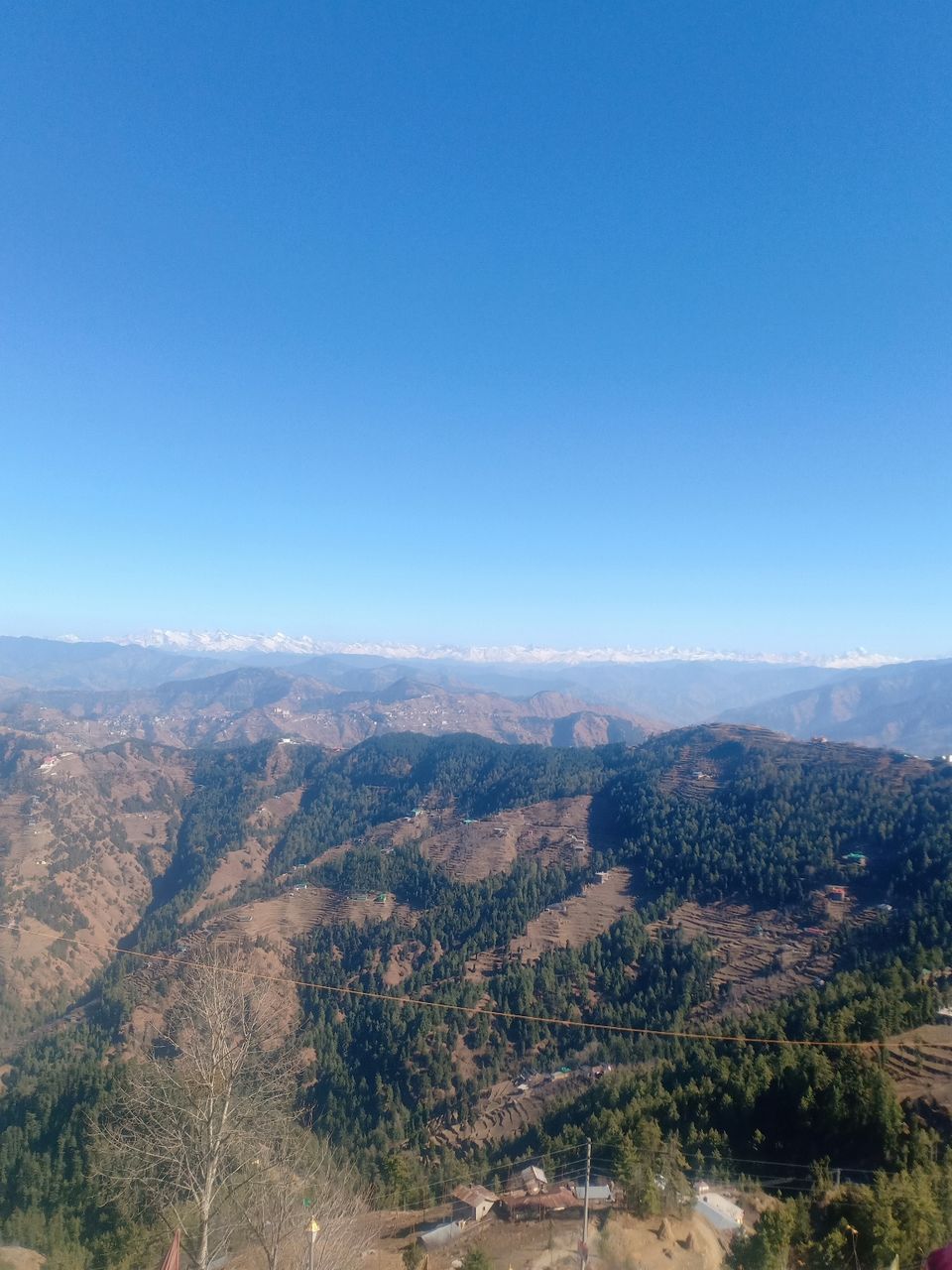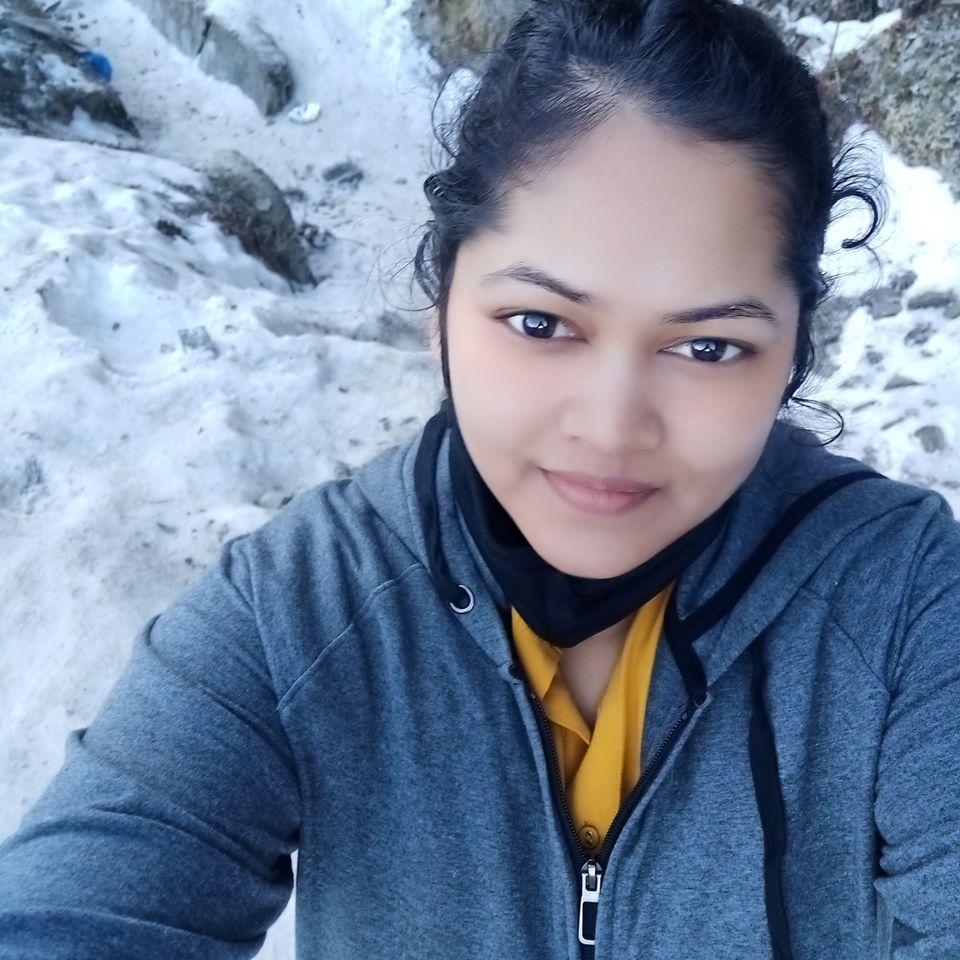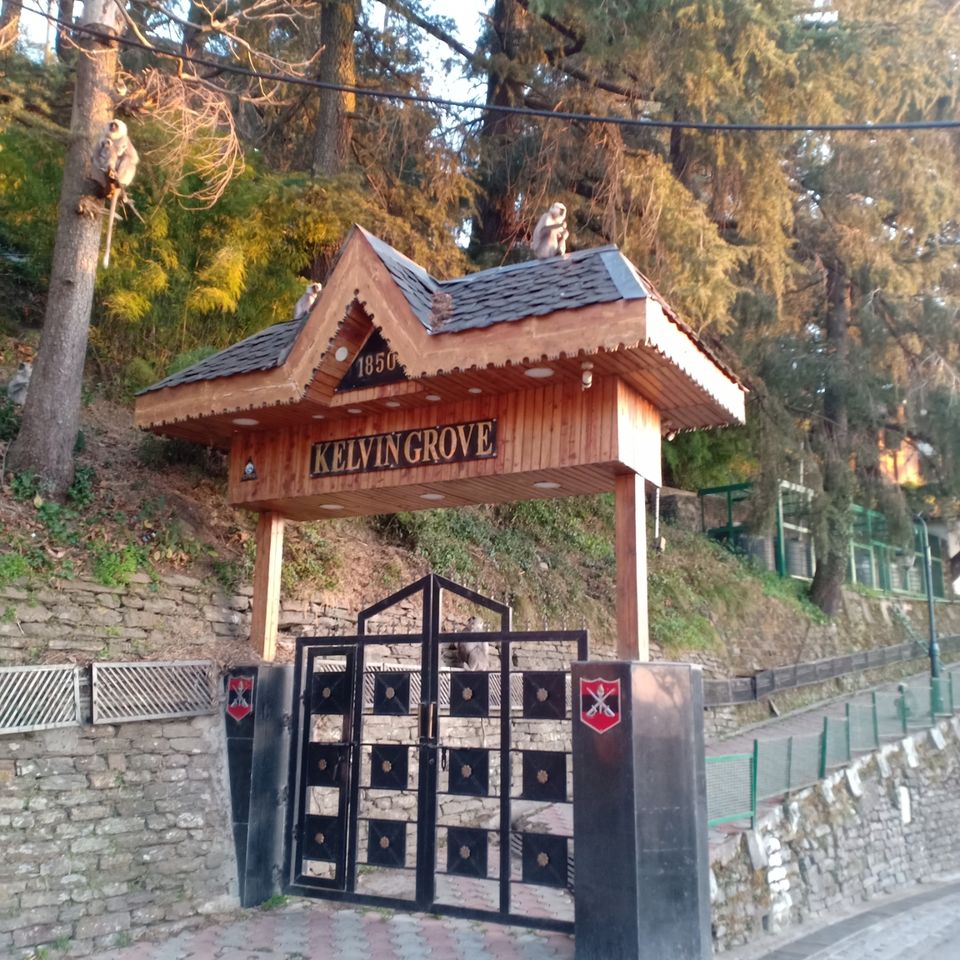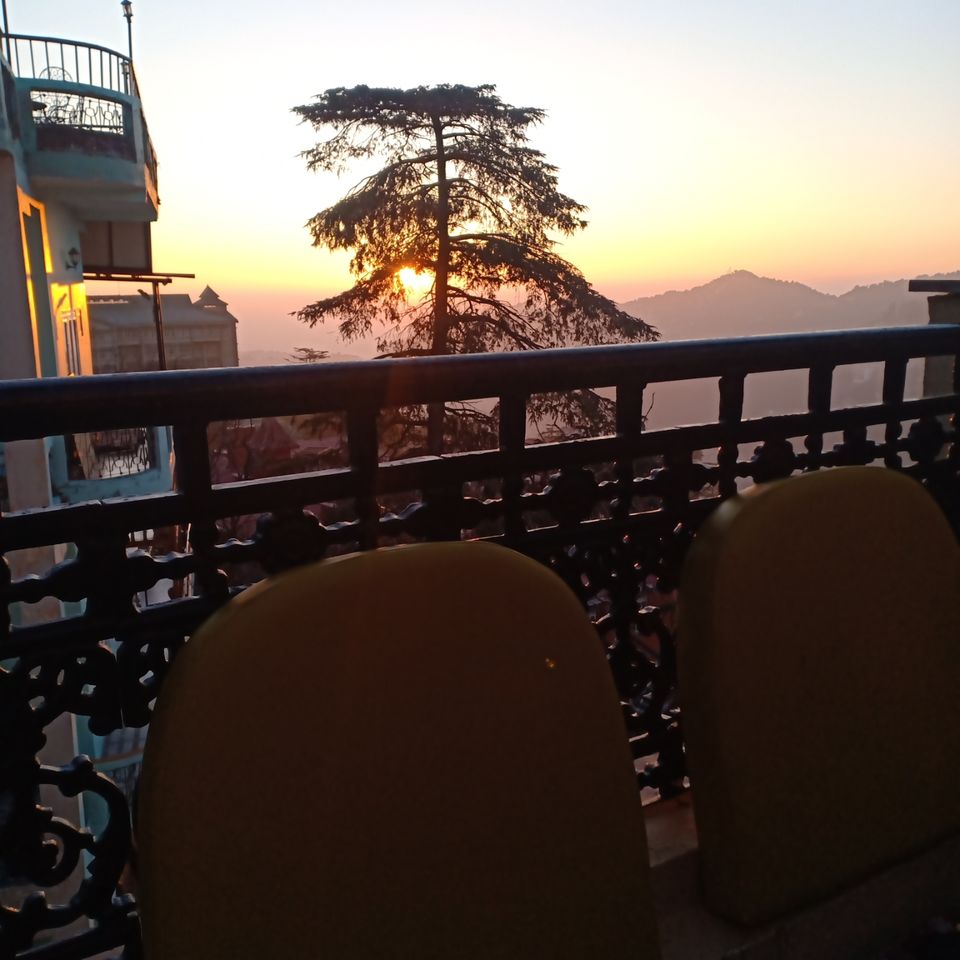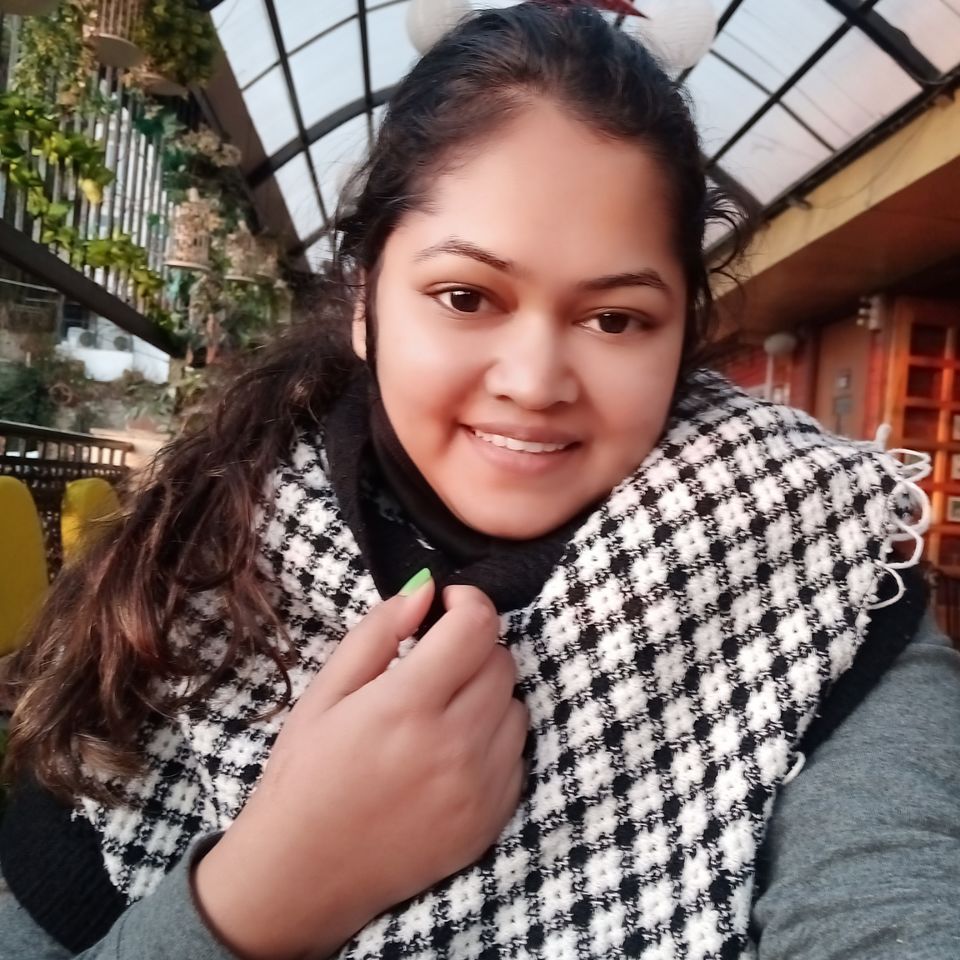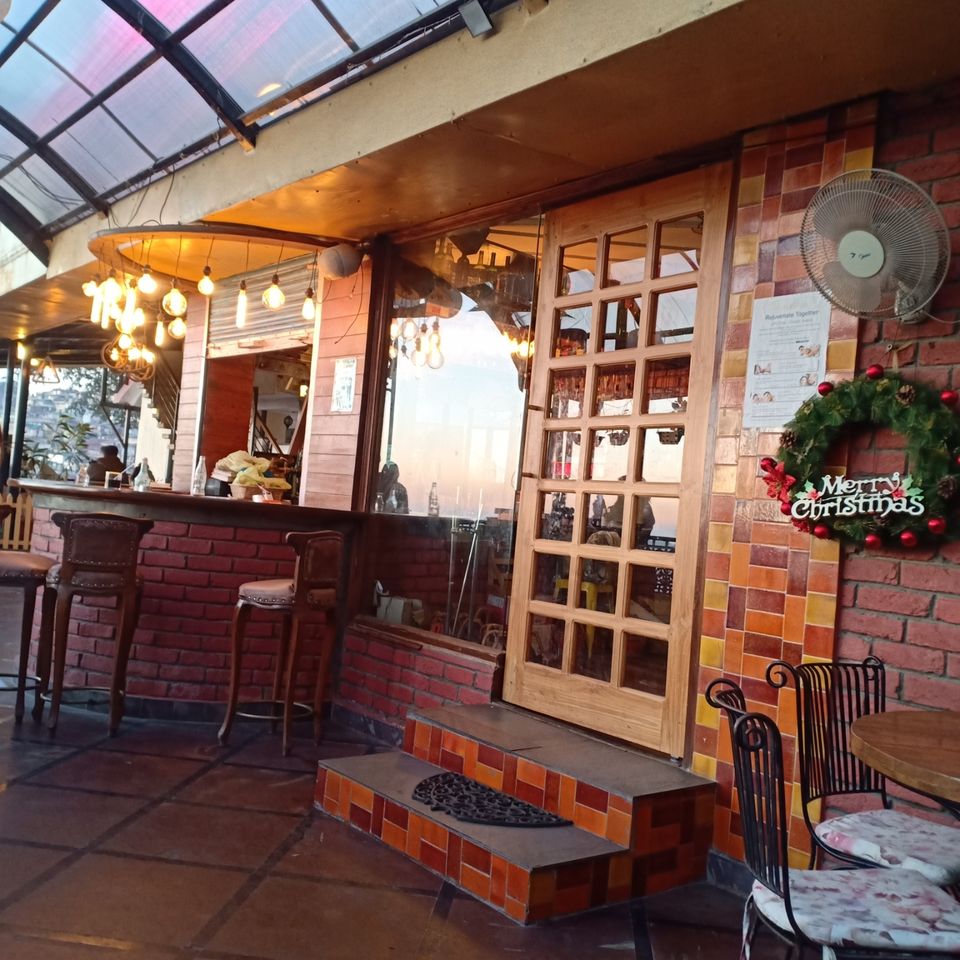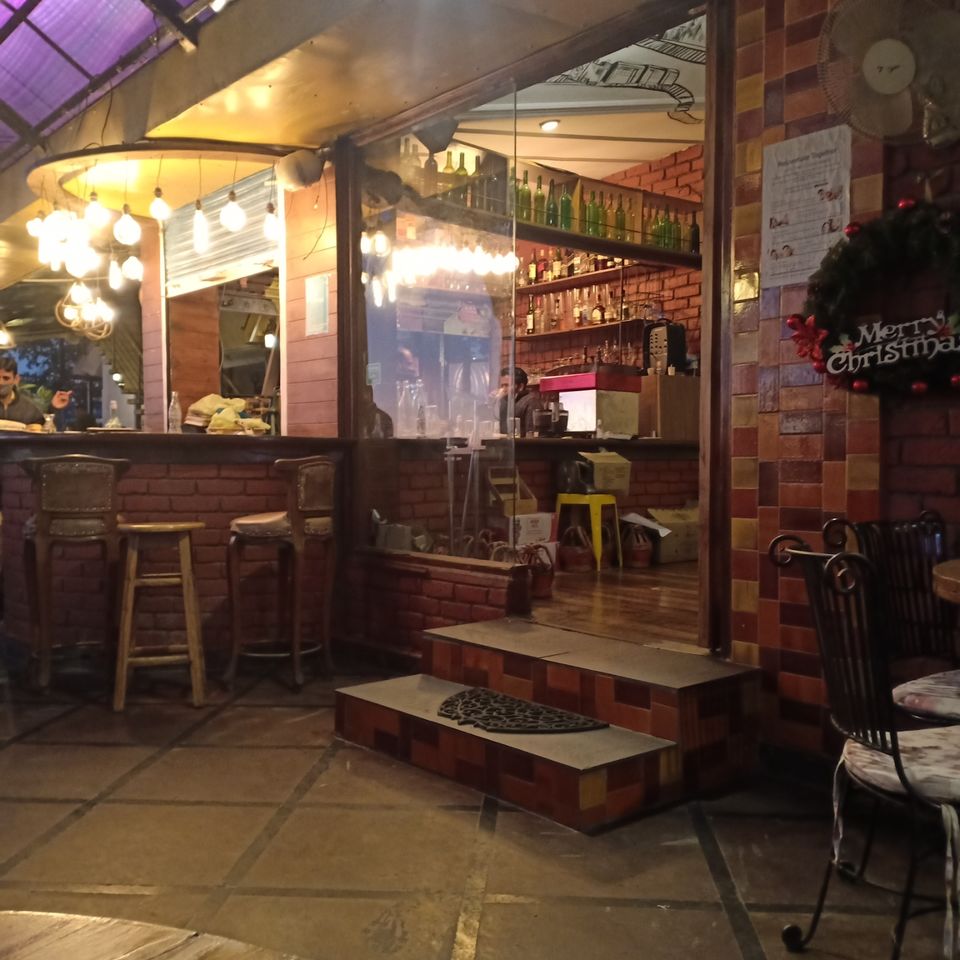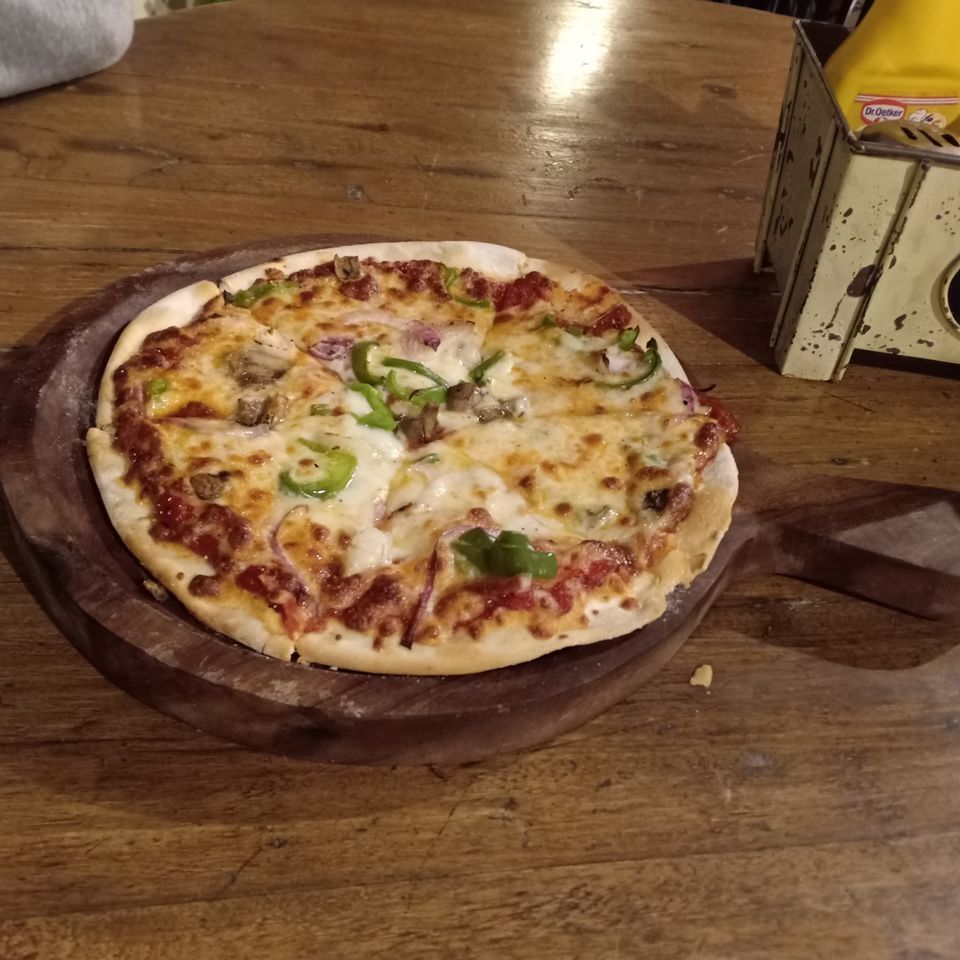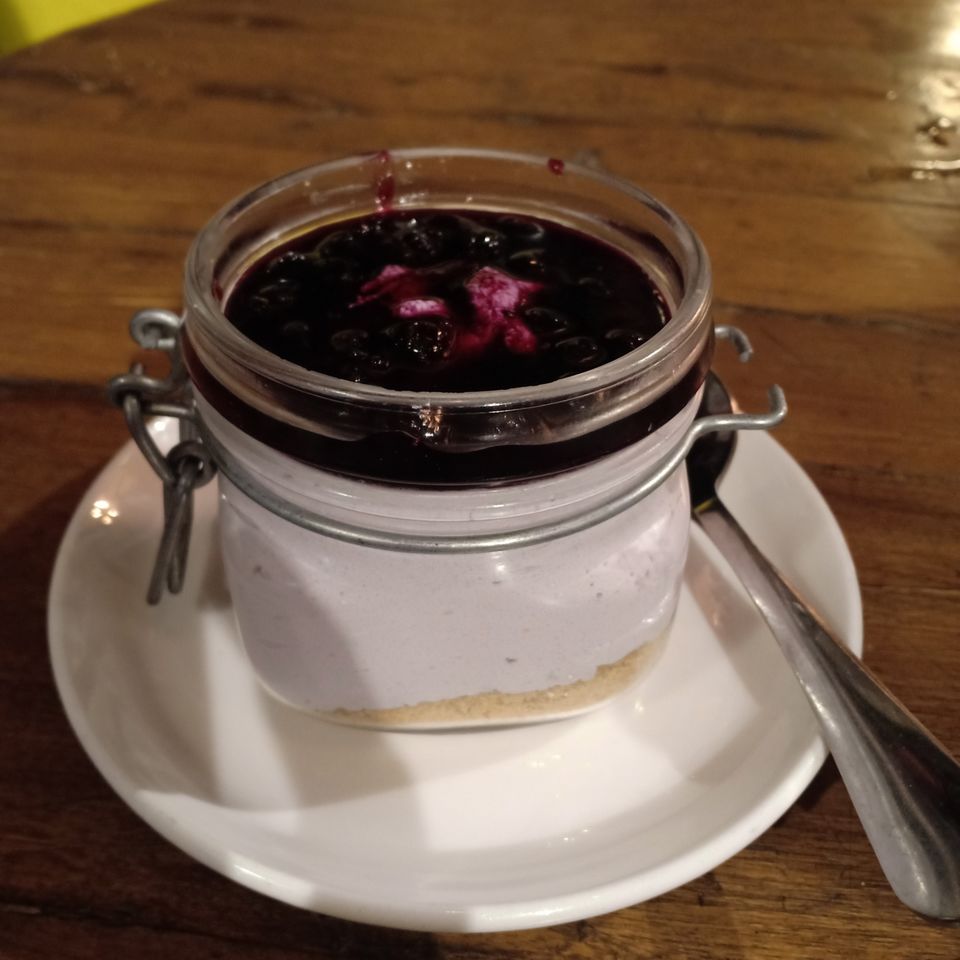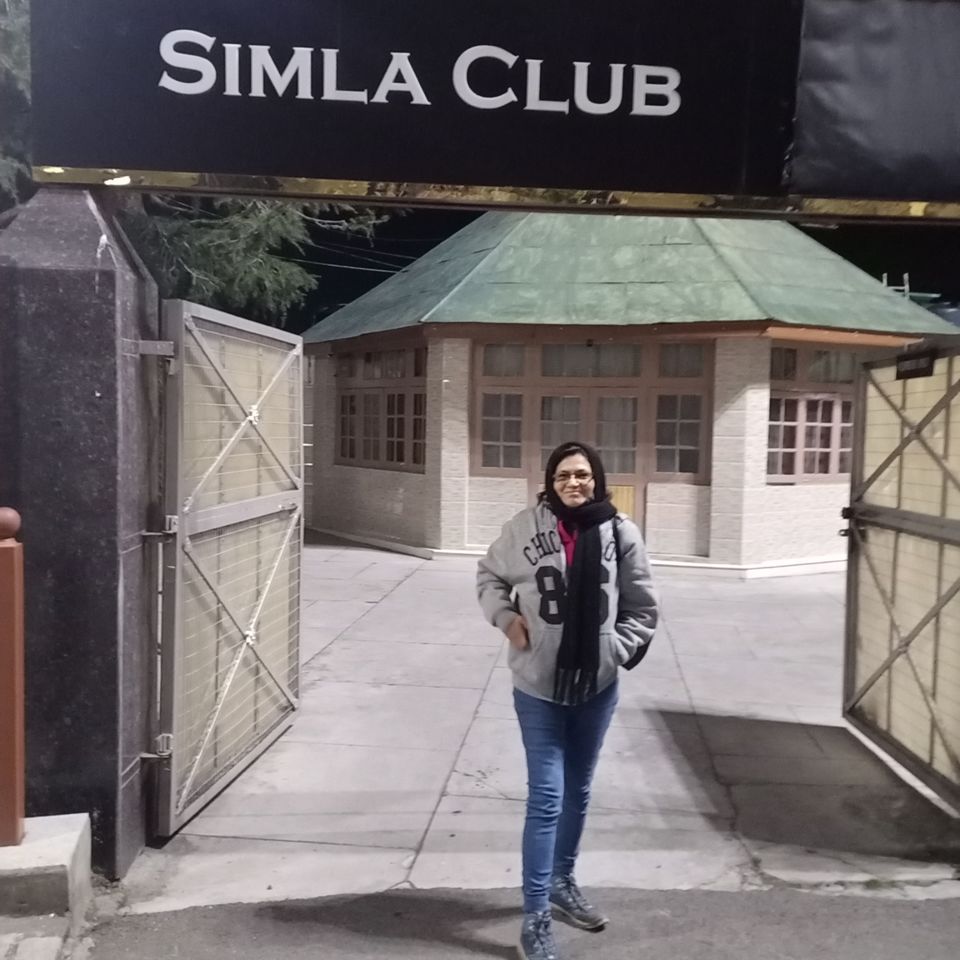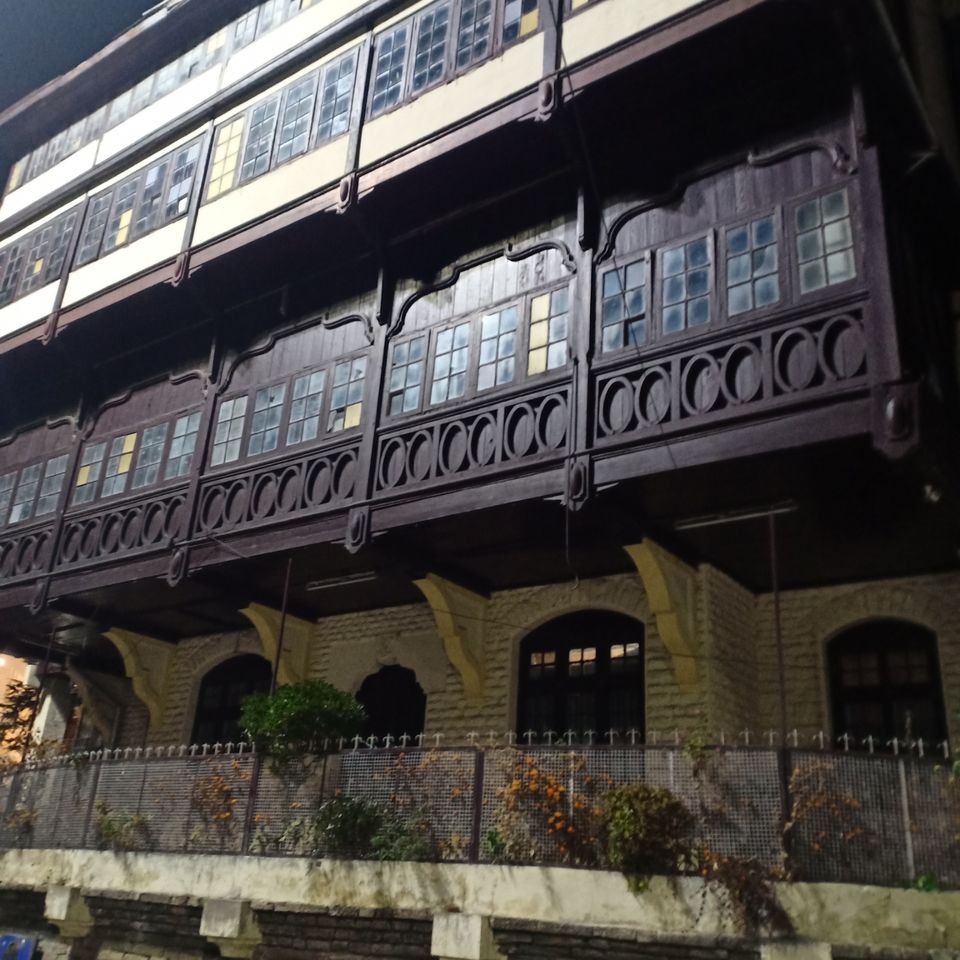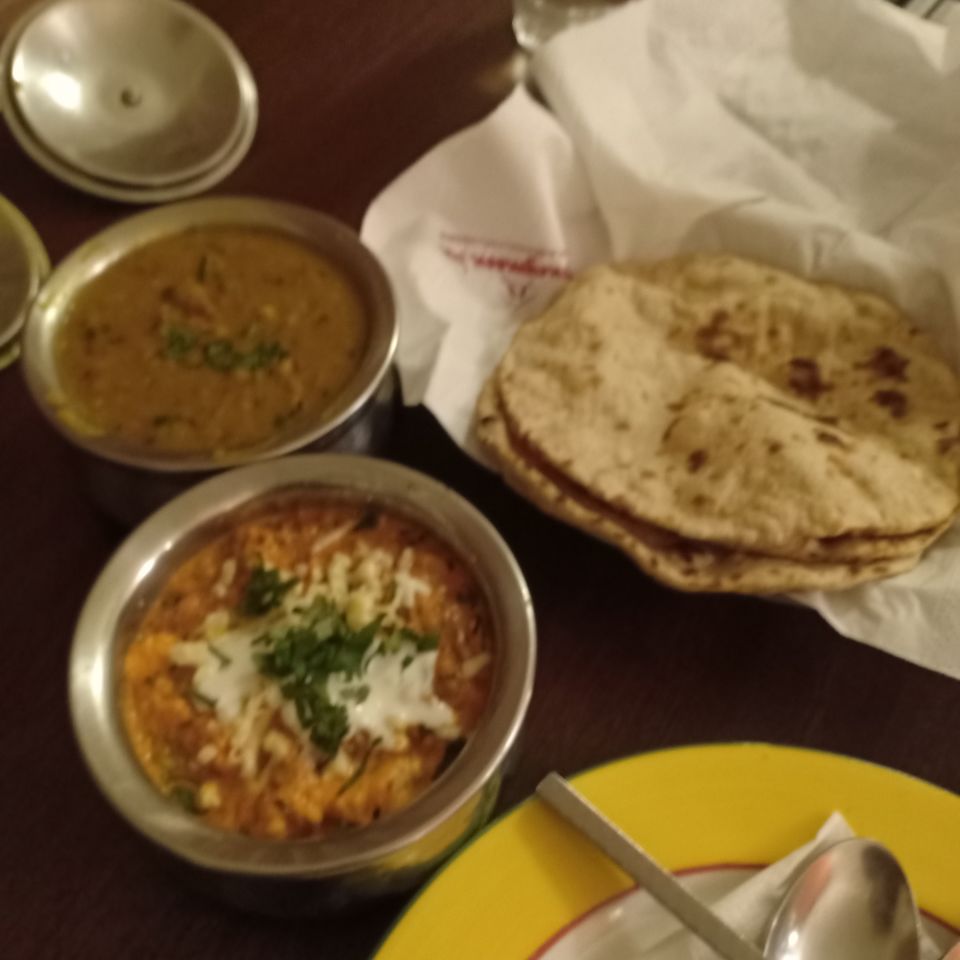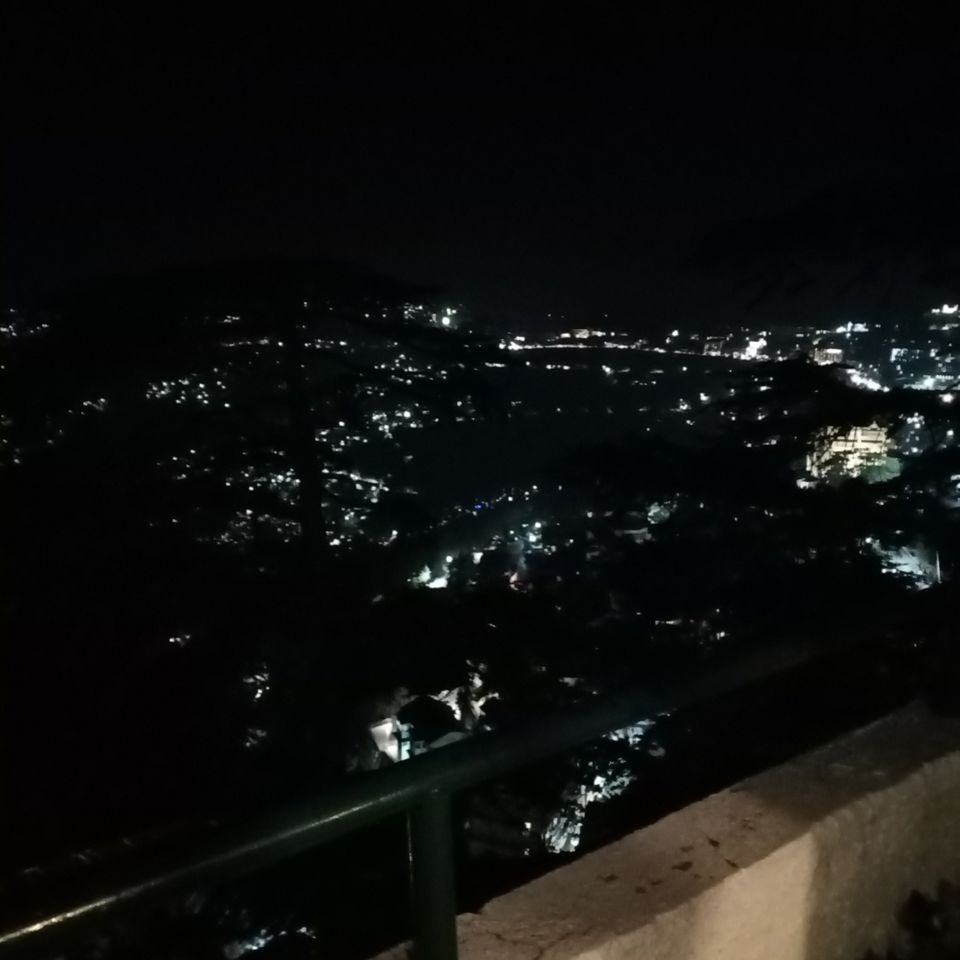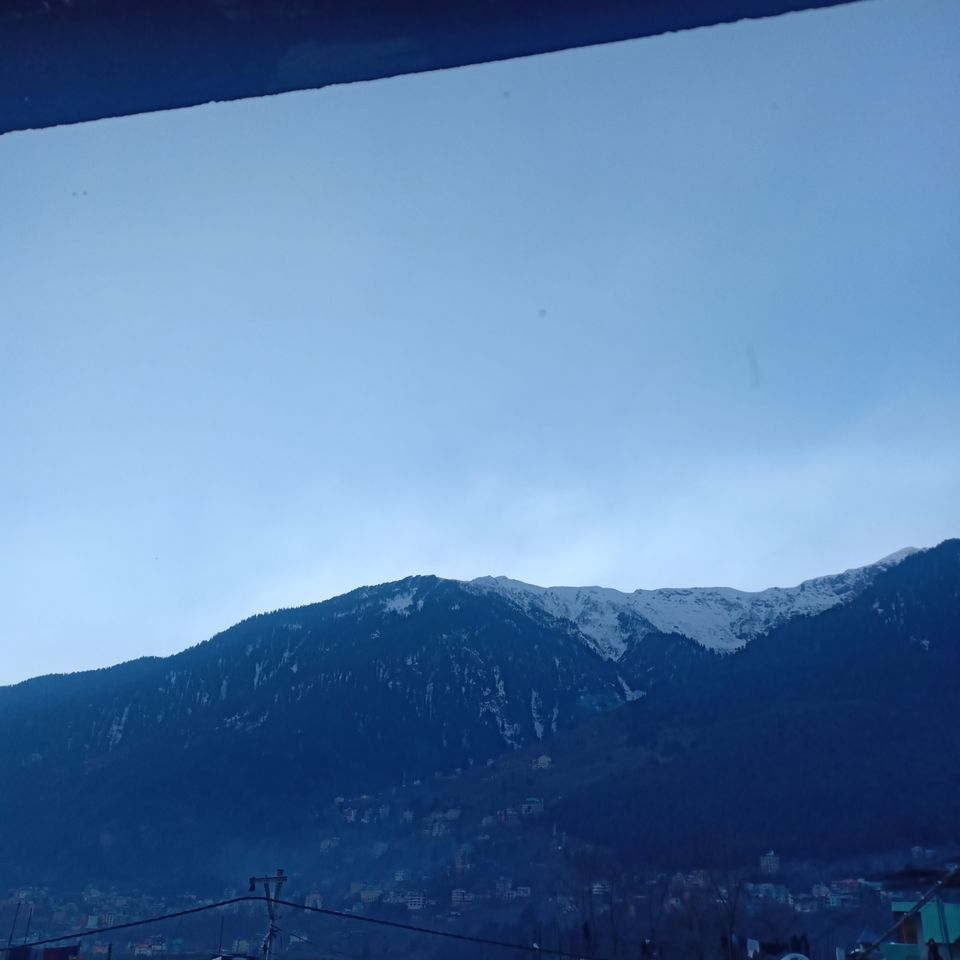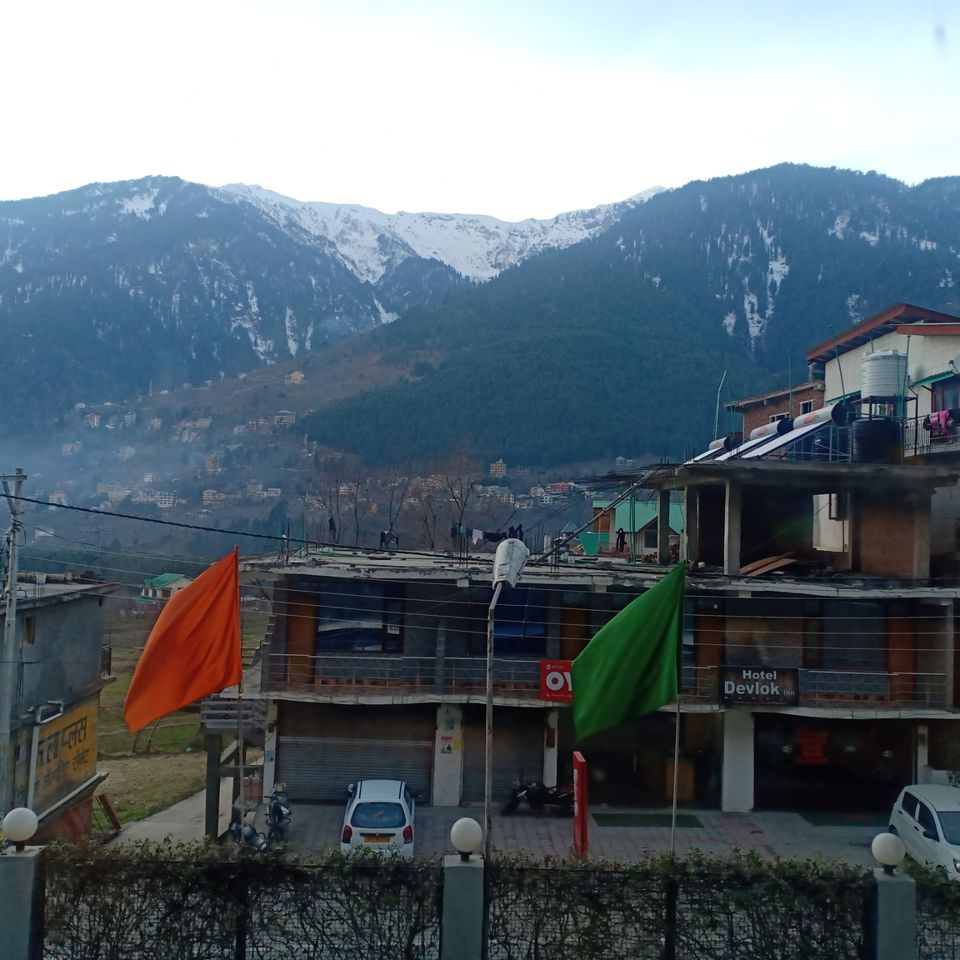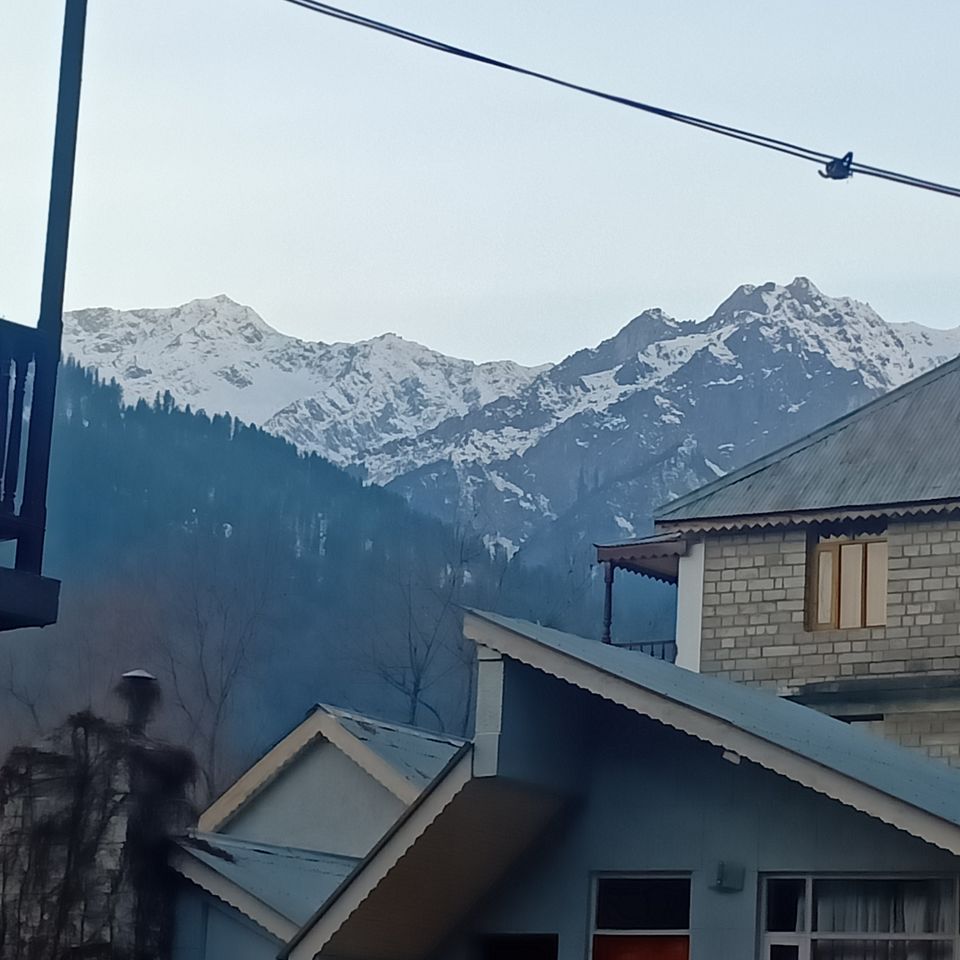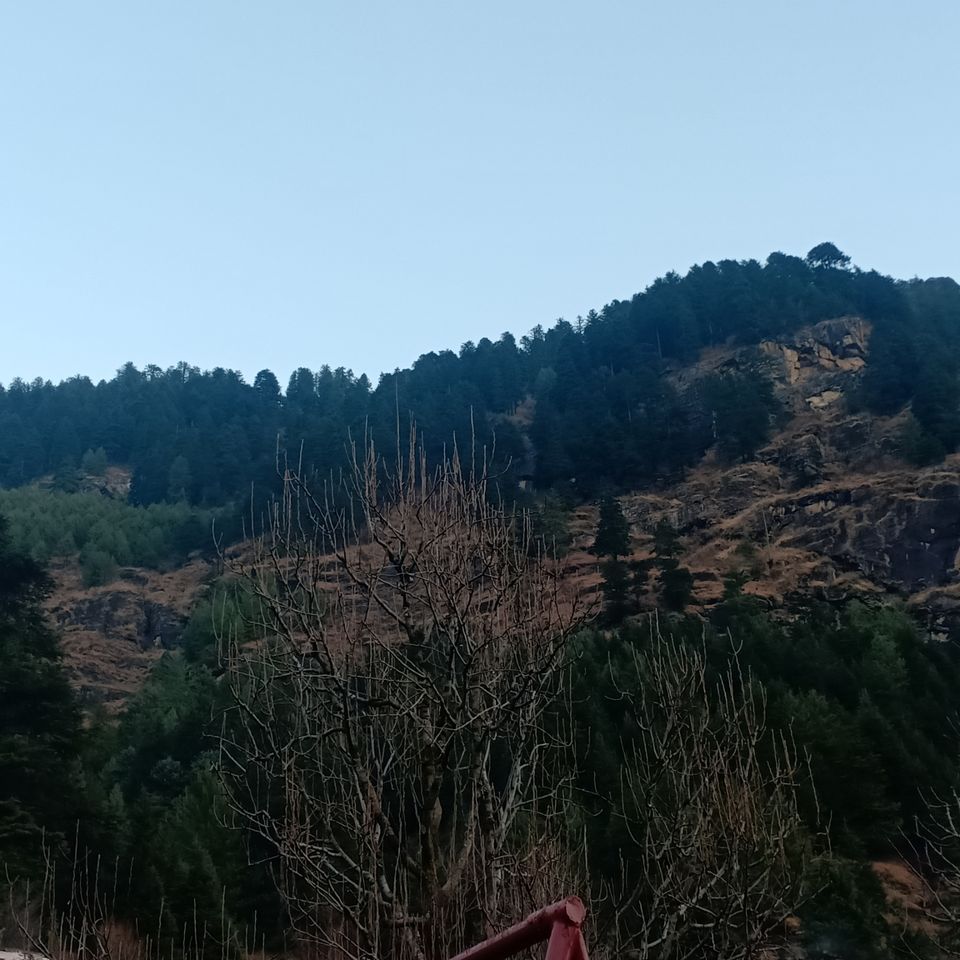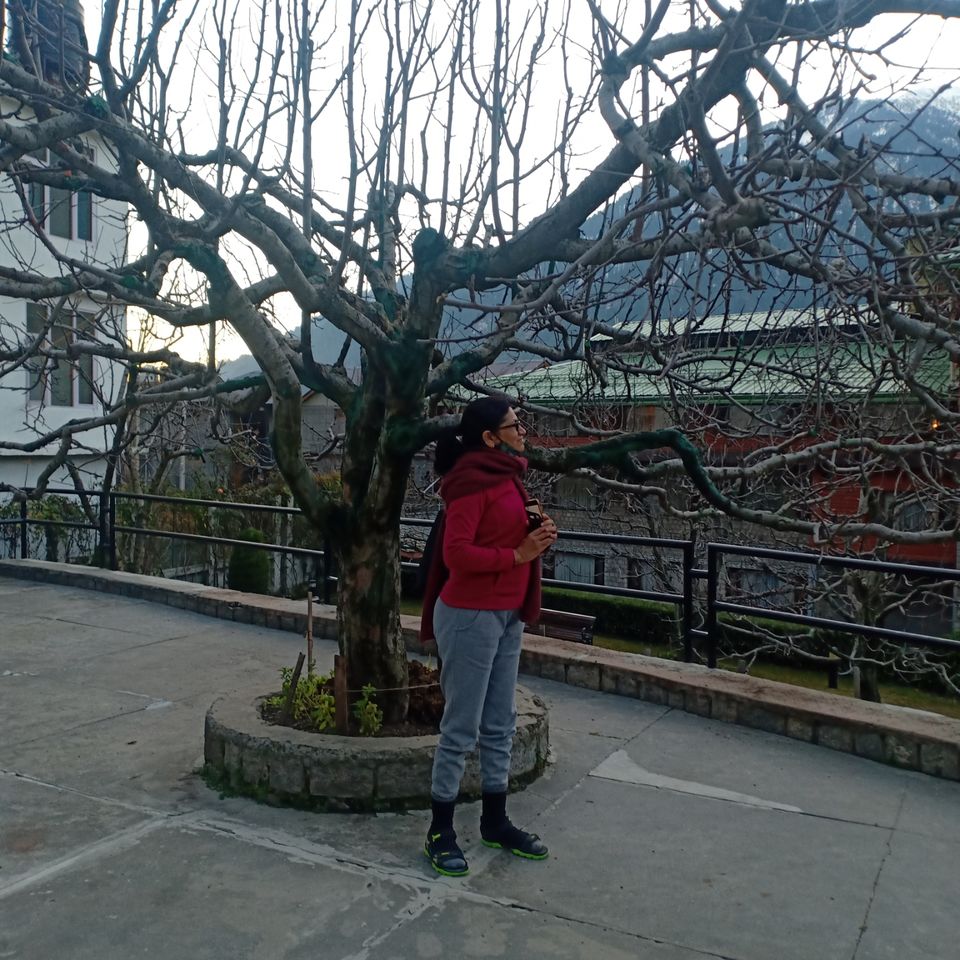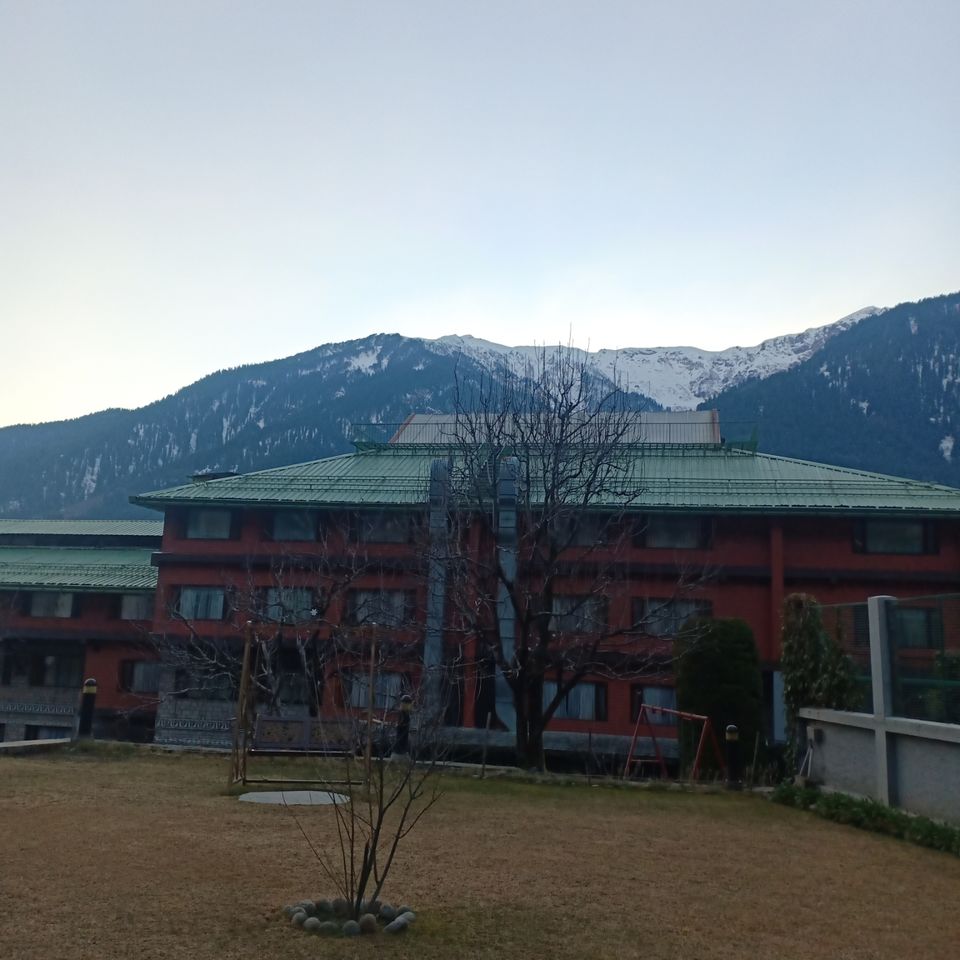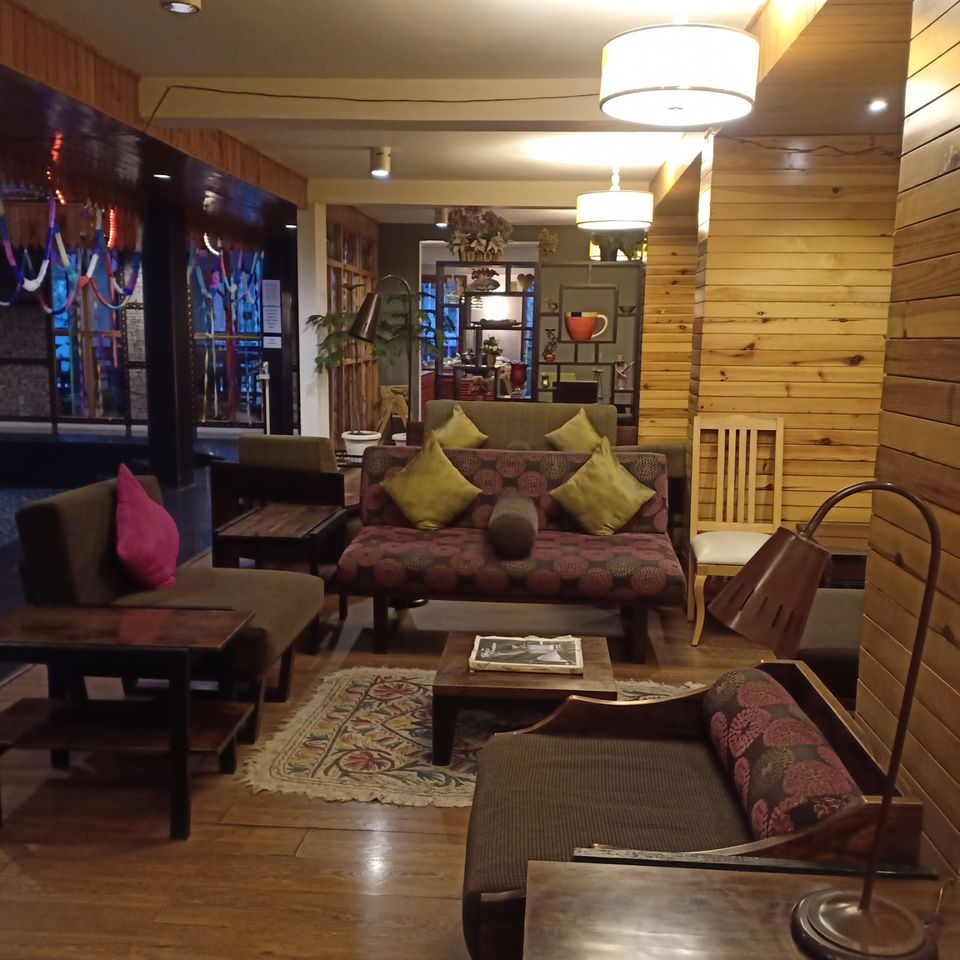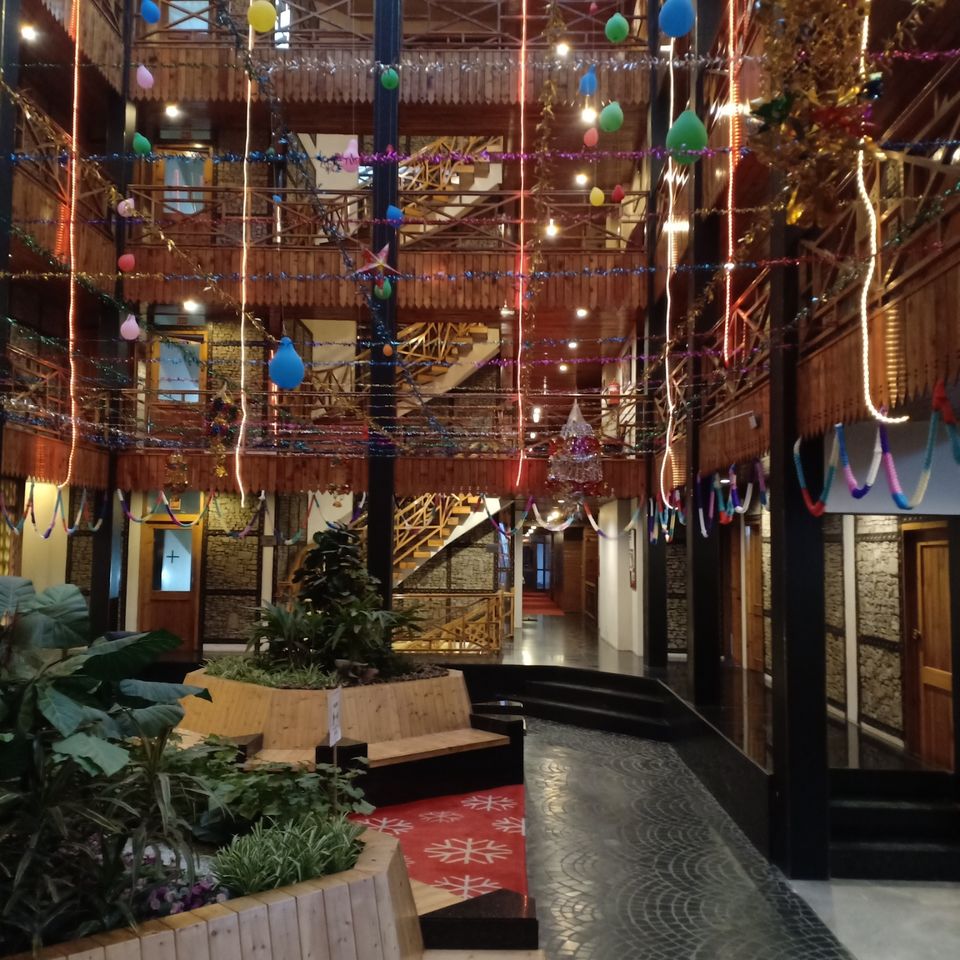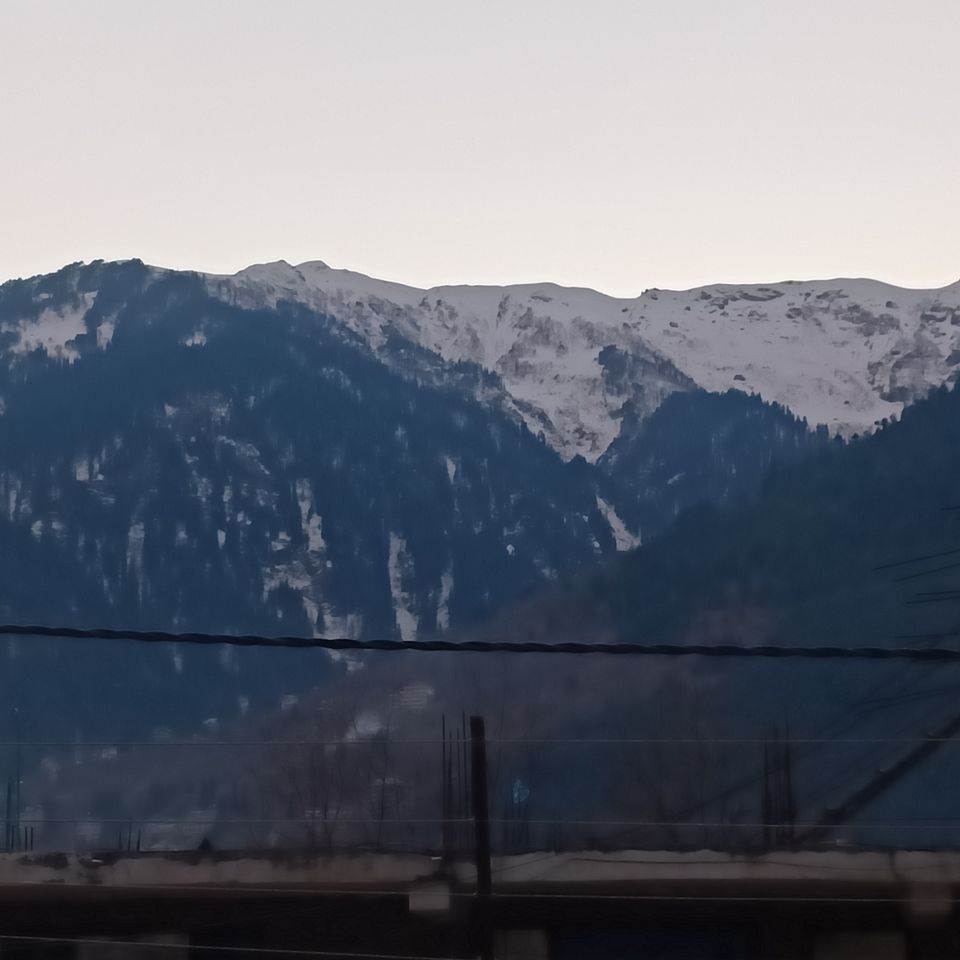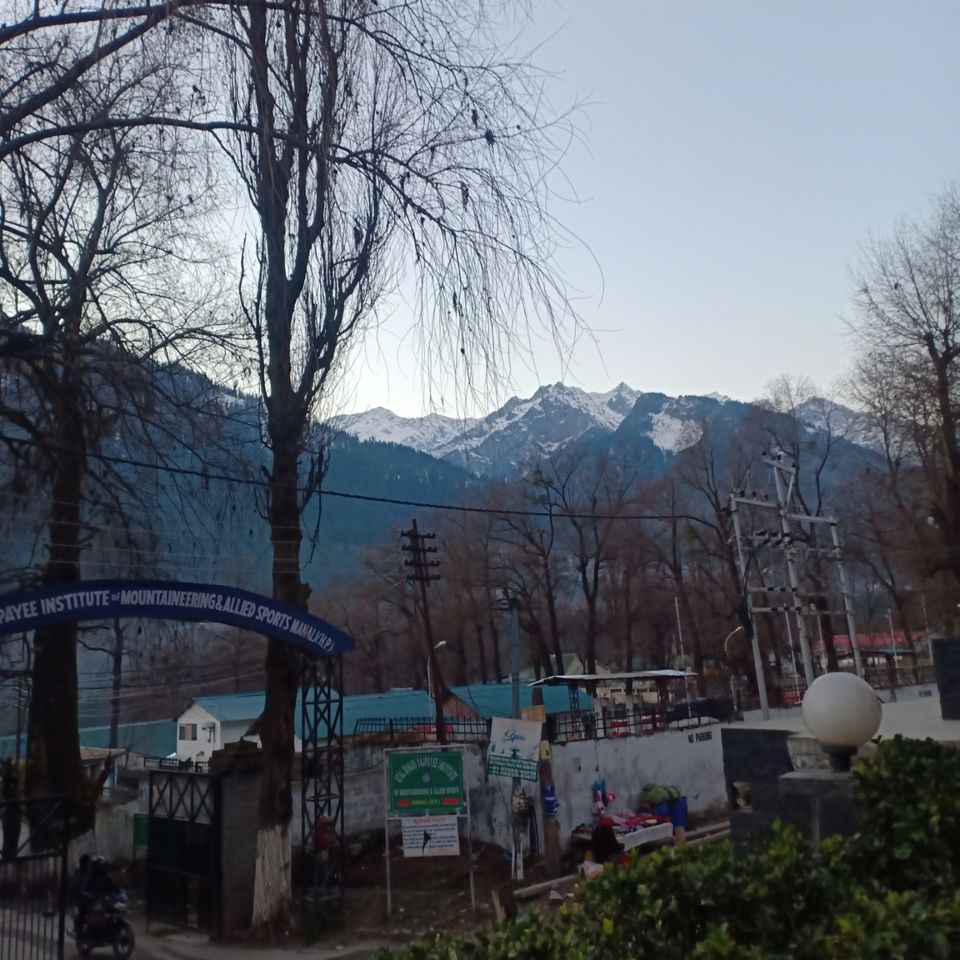 So today we left early for manali from simla..as it is a very long journey. The hotel people packed us breakfast early morning and we were on our way to manali by 7 am. We made two pit stops on the way..one for tea and another for lunch. We stopped at a small dhaba and ordered some aloo parathas..they were so yummy..they have tandoor parathas here as well. We tried that one as it does not have ghee 😖 so after lunch we headed to manali and on the way at kullu..our driver took us to a place where they conduct activities like paragliding or rafting etc. But since the rates were too high so we said no to it. 3k per person is too much! So we left from there and explored some woollen clothes in the nearby market.. Later we reached our hotel in manali..which is again honeymoon inn ☺ good place with great view! We can see snow-clad mountains from our room 😍 They have a huge garden with a view too and sports room for people who are into it. Most amazing thing is they have a library! 😃 and i loved the whole decor of this place ❤ i know the name suggests this place is mainly for people on their honeymoon..but i dont care! I loved it ! My mom loved it too..hopefully the food here is as great as it were at simla ☺ i will keep updating you guys..so the dinner was nice. We had buffet..lots of things to try..they had chicken and fish too. We had our dessert and came to our room. Slept early as we had to leave the next day for solang valley in the morning.
So our driver picked us up at 8:30 am. It was a short drive to solang valley. We had to rent some clothes to wear in the snow. They charge upto 250/- for a jumpsuit kinda thing and 100/- for socks or gloves. Shoes and that jumpsuit is mandatory. Rest all is upto you to decide if u need it. I would advice wearing gloves and socks with shoes as its pretty cold there. So early morning timing is the best to visit this place as there is less crowd and you can have your private fun time with family or friends. I loved solang valley! It was beautiful😍 all those snow-clad mountains..and trees and just wonderful weather..it was all amazing! We did not do any snow activities there..but i guess they have skiing or zorbing and paragliding.. We just had fun playing in the snow and taking lots of pictures and videos 😃 had a great time there! We spent almost 2 hours playing in the snow..and later i fell down while walking the street as it was too slippery😂 We went to vashisht kund temple as it was on the way..its a small walk uphill..not really a hill just a road leading upto the temple. The hot water springs over here are famous..but sadly it was now closed due to some reason and we could not actually feel the hot water..so we just took a peek inside 😊 we also bought some woollen caps from near this place..they were all hand made and really cool 👍 After this, we asked our driver to drop us near mall road..which was not that great at all. It was nothing like the one at simla! Waste of time..but we didnt have anything else to do..so we sat in a nearby cafe..had some food and went to see a nearby park..which is called van vihar. There was nothing there to see other than trees and some swings for children to play. But i like trees so we sat there in peace for some time. They used to have boating too but it was closed now. We also enquired about manali wildlife sanctuary..but sadly it was closed too. I would advice people to not spend more than 2 nights in manali..as its a waste of time. Instead stay at simla for 3 nights..atleast you wont get bored for sure 😊 They do have other places in manali..mostly for trekking and adventure activities..but if you are like me..who is not into spending so much money on things that are available in mumbai too..then 2 nights in manali is more than enough..well, its upto you to decide..ill just head to my hotel now and rest until dinner is served 😃 Today's dinner was too good! Kudos to the Honeymoon Inn hotel in Manali ☺ best butter chicken ever 🤗 The entire staff is nice and welcoming..
P.s : not promoting anyone here..just letting people know my personal experience 😊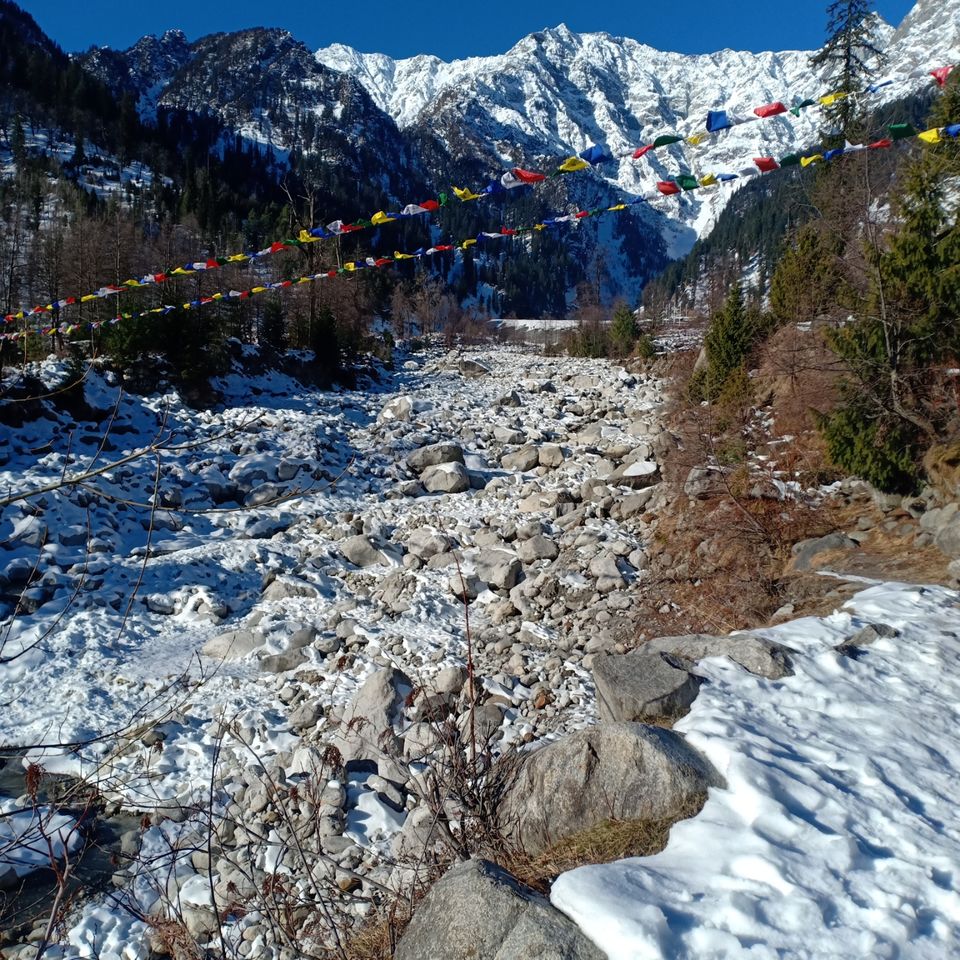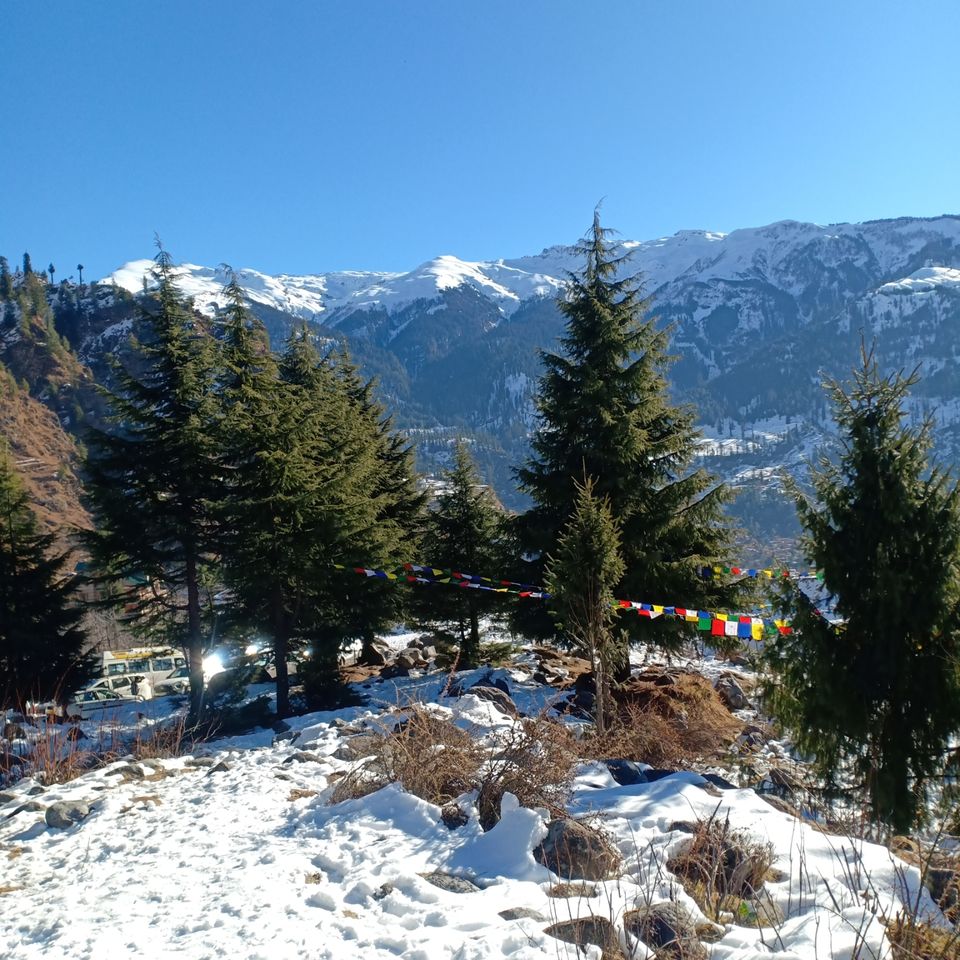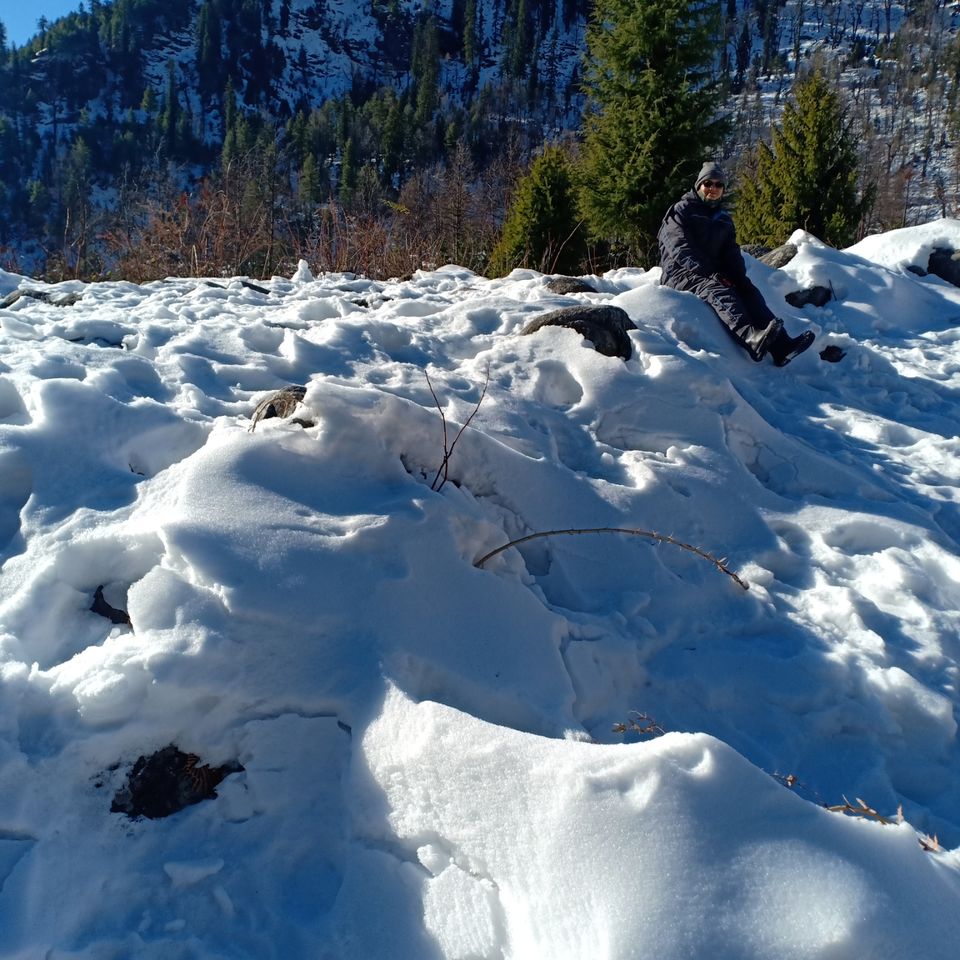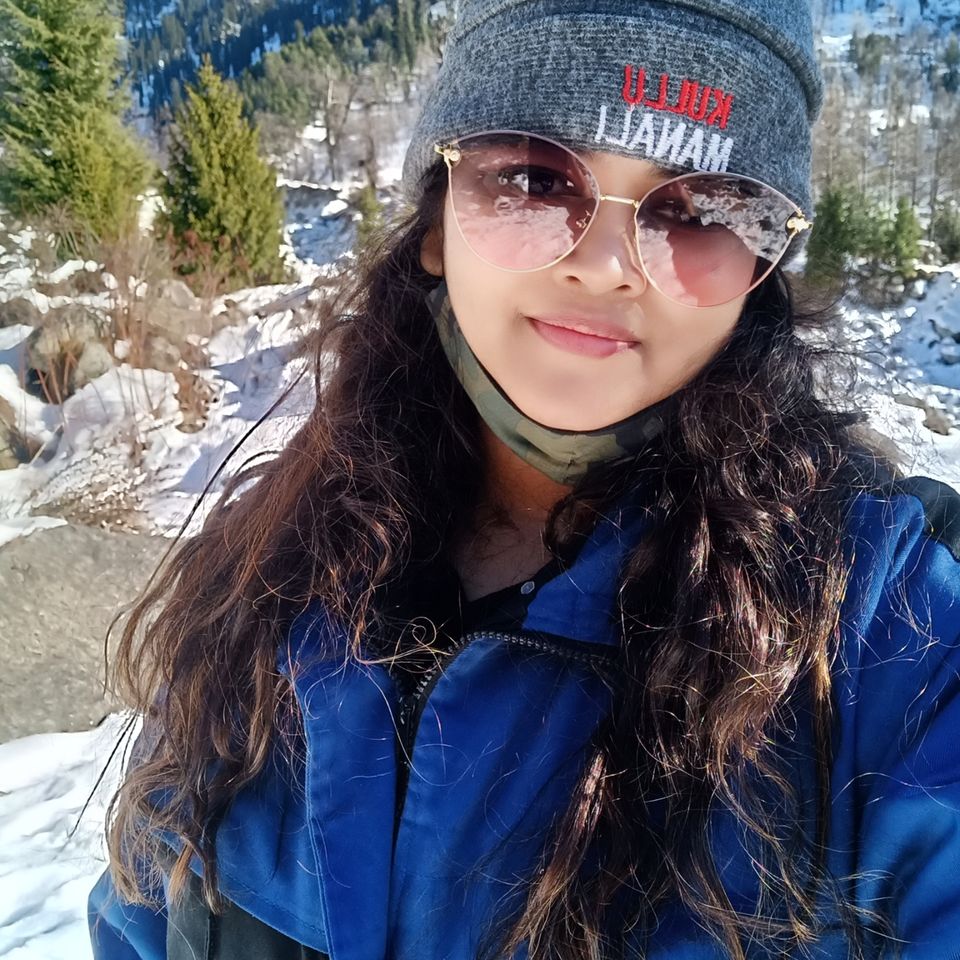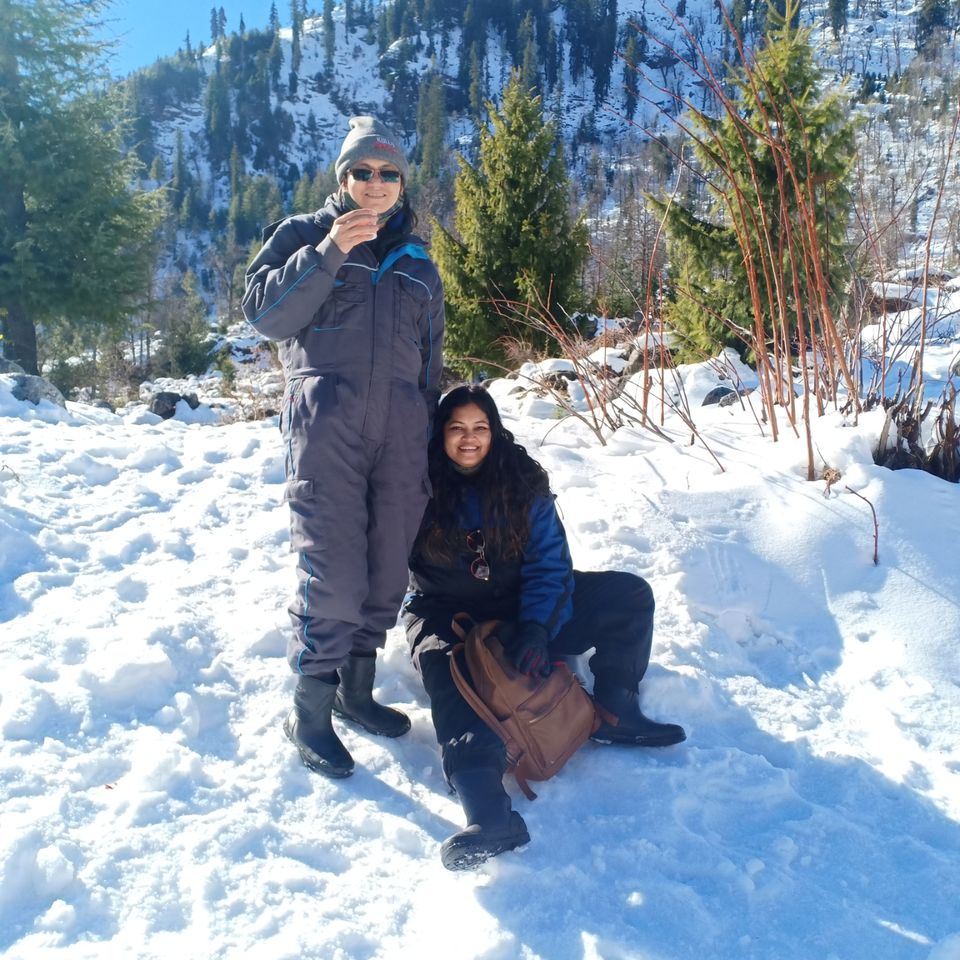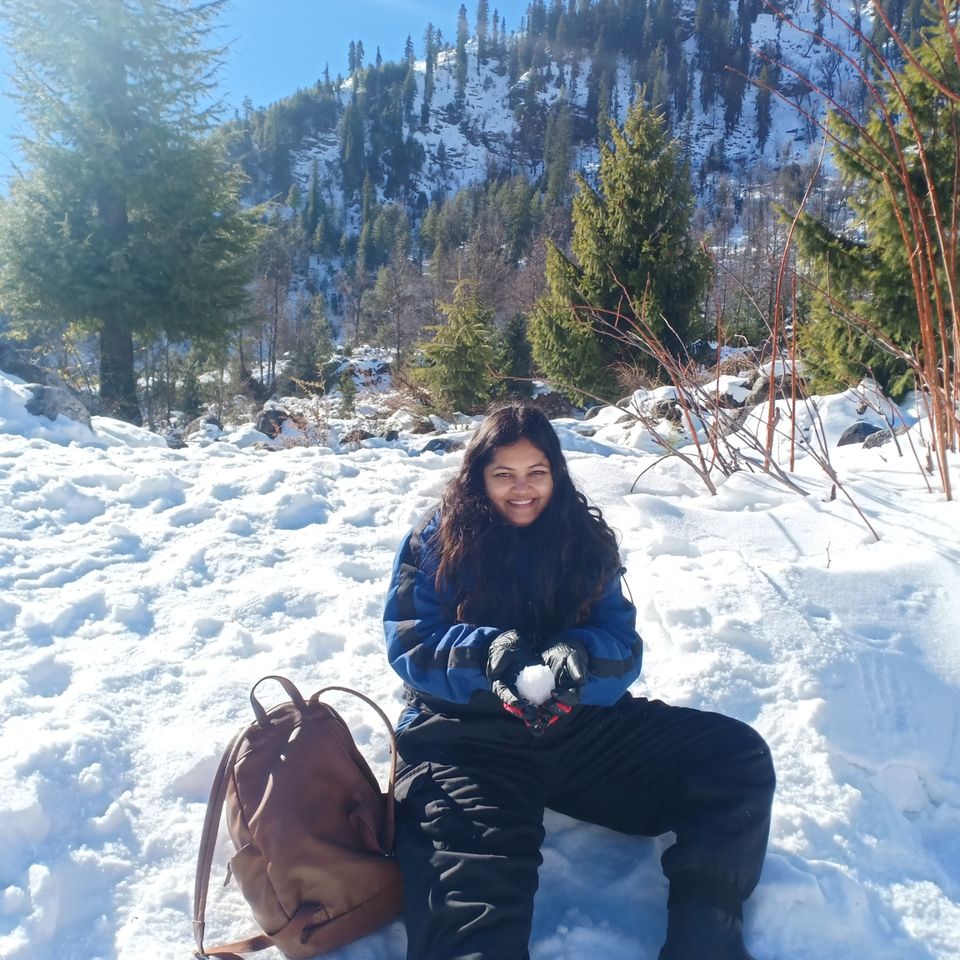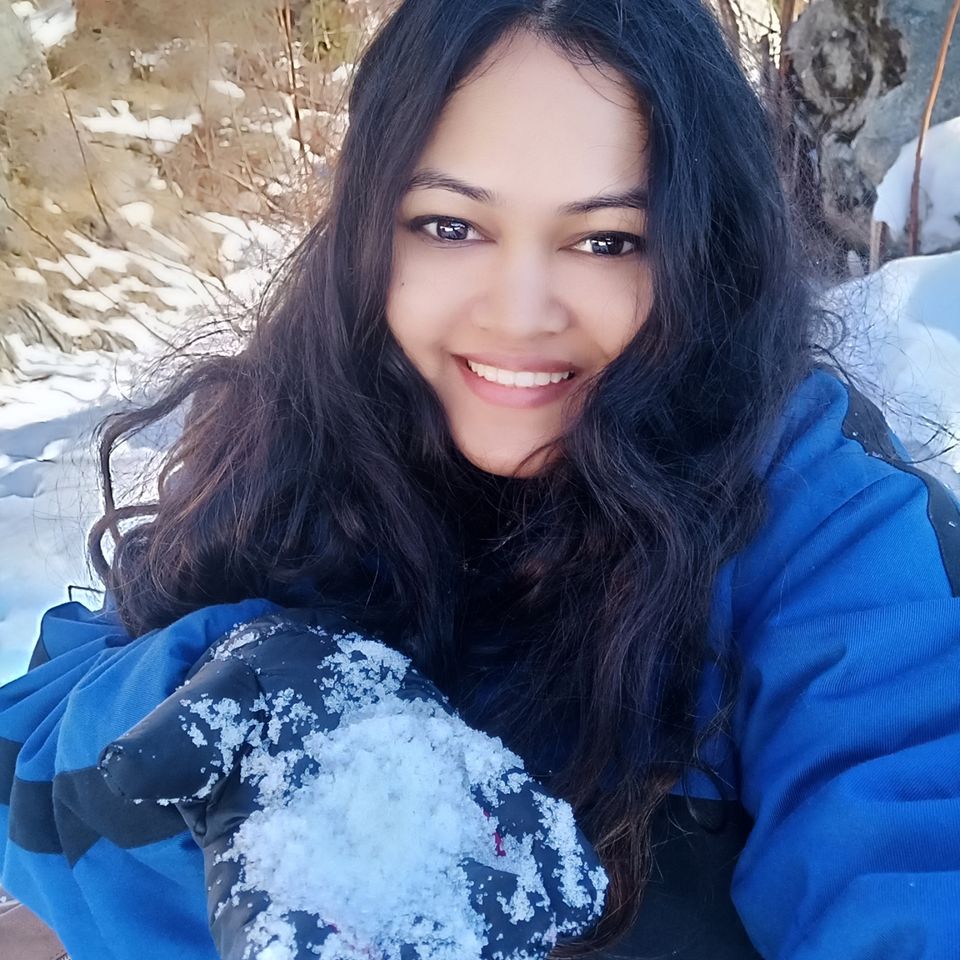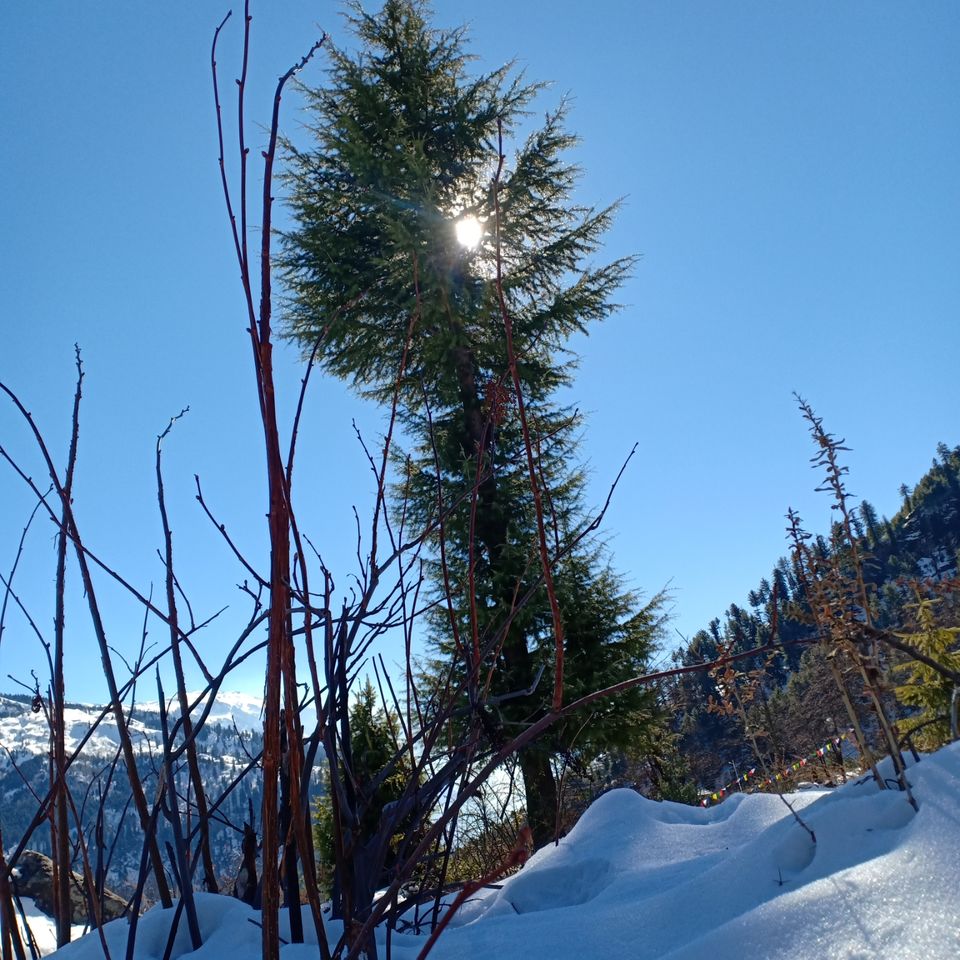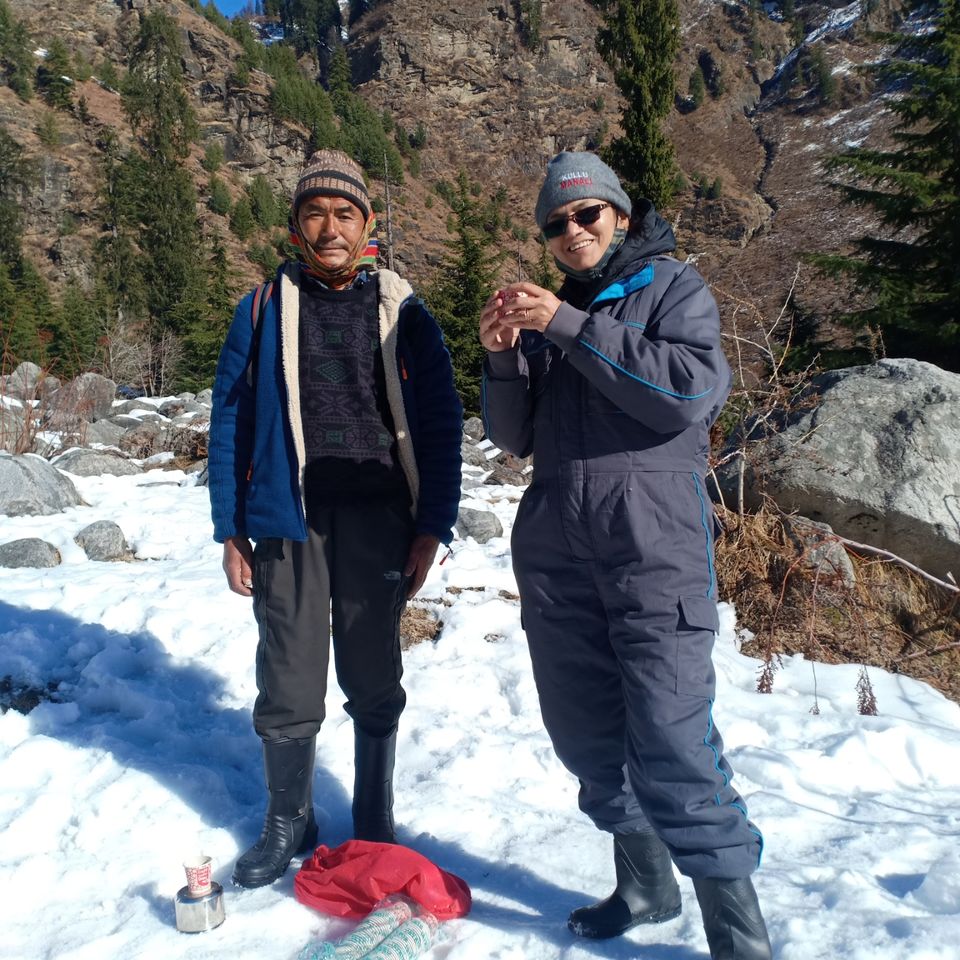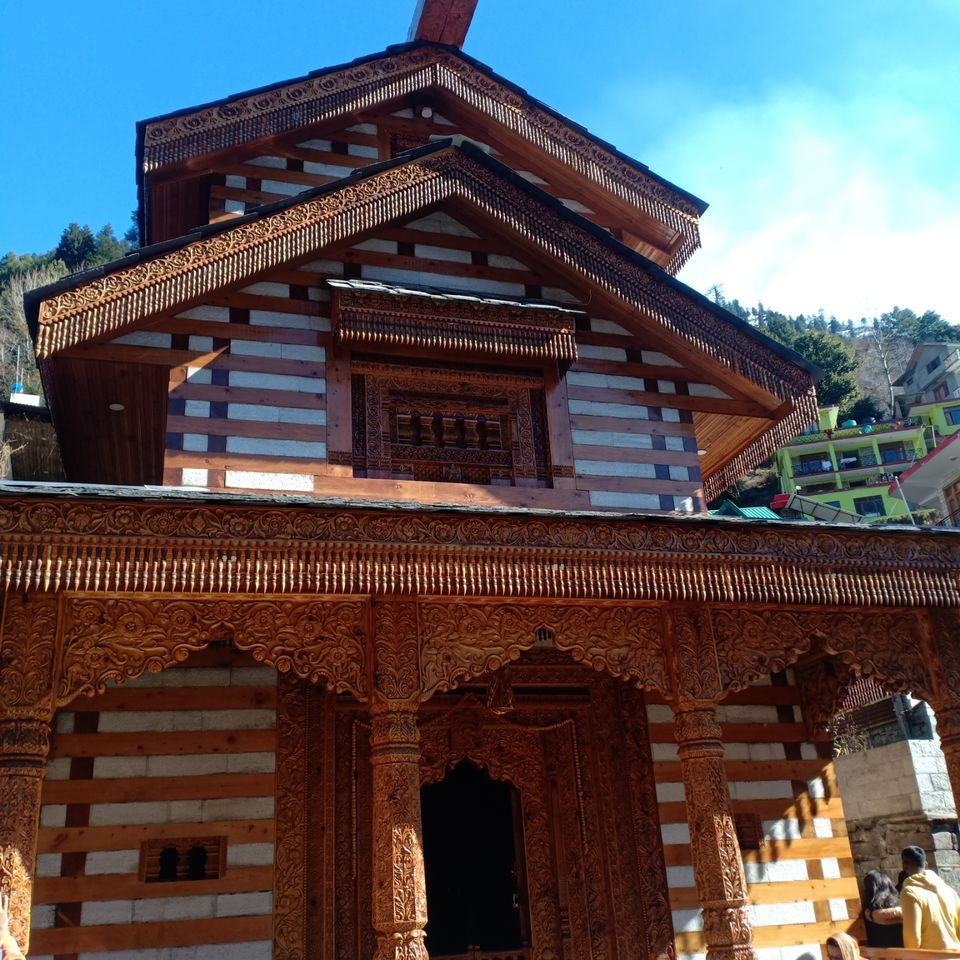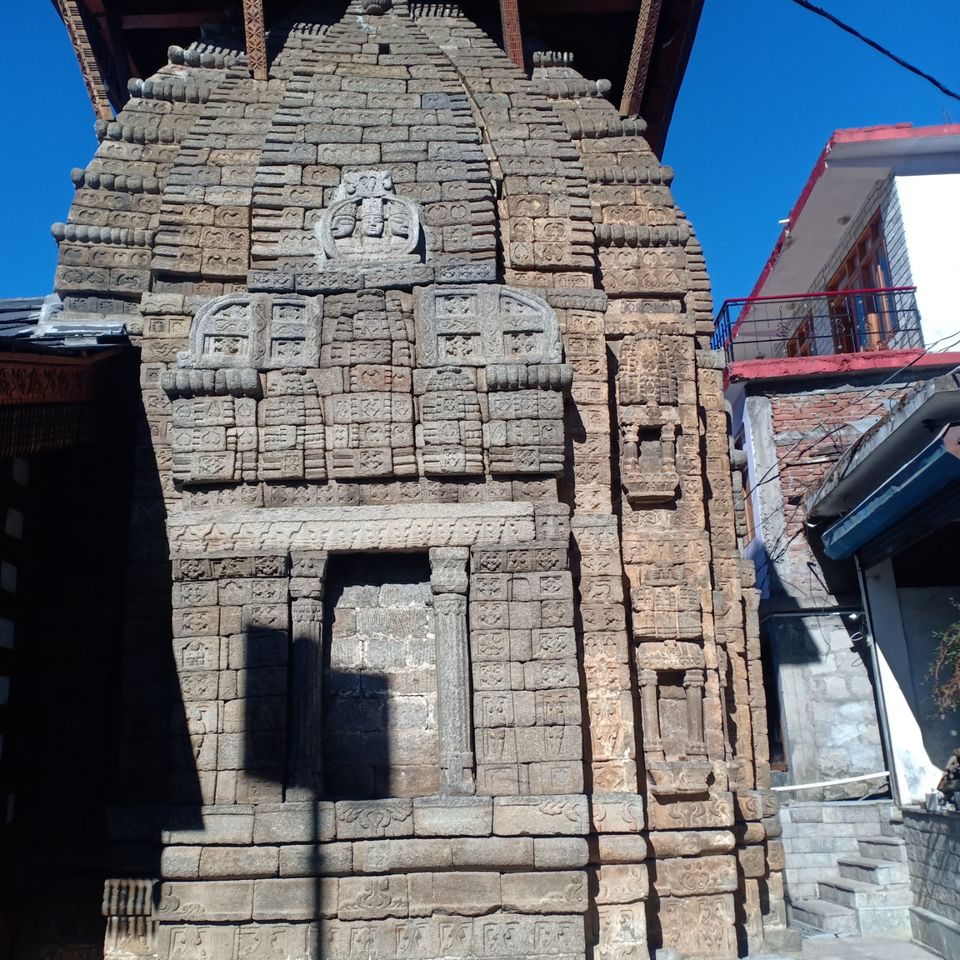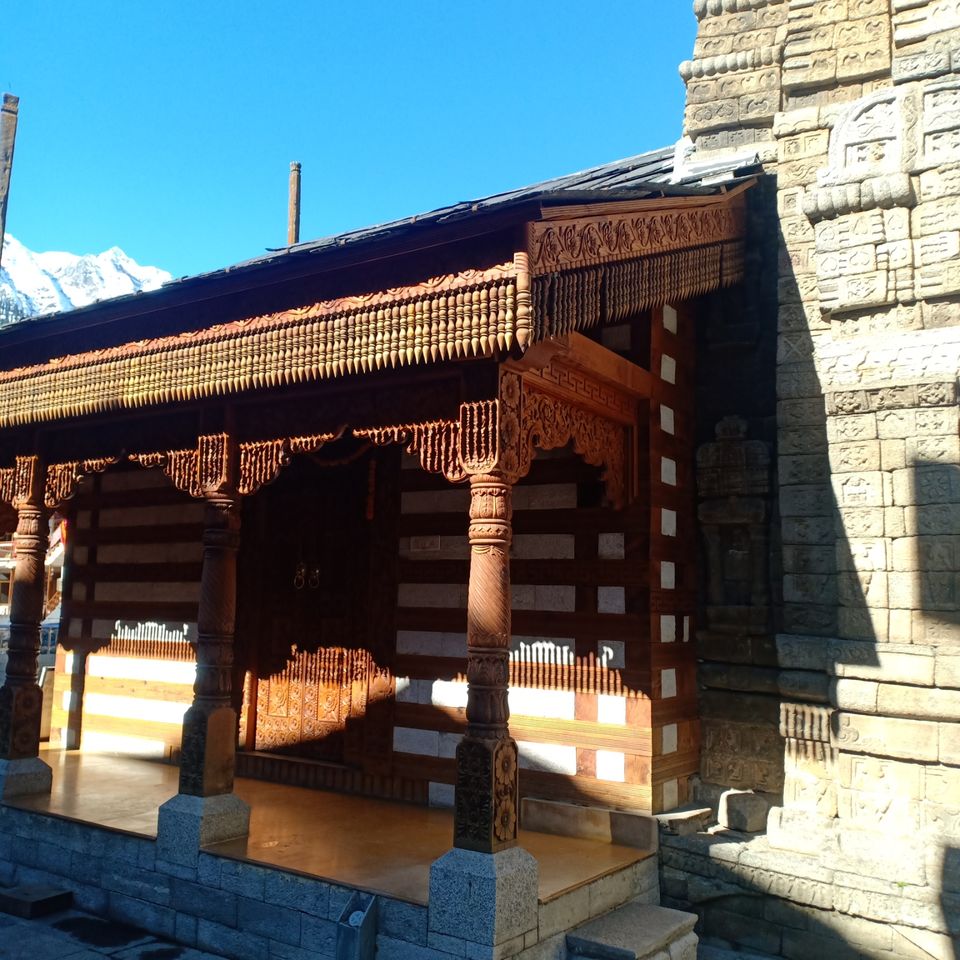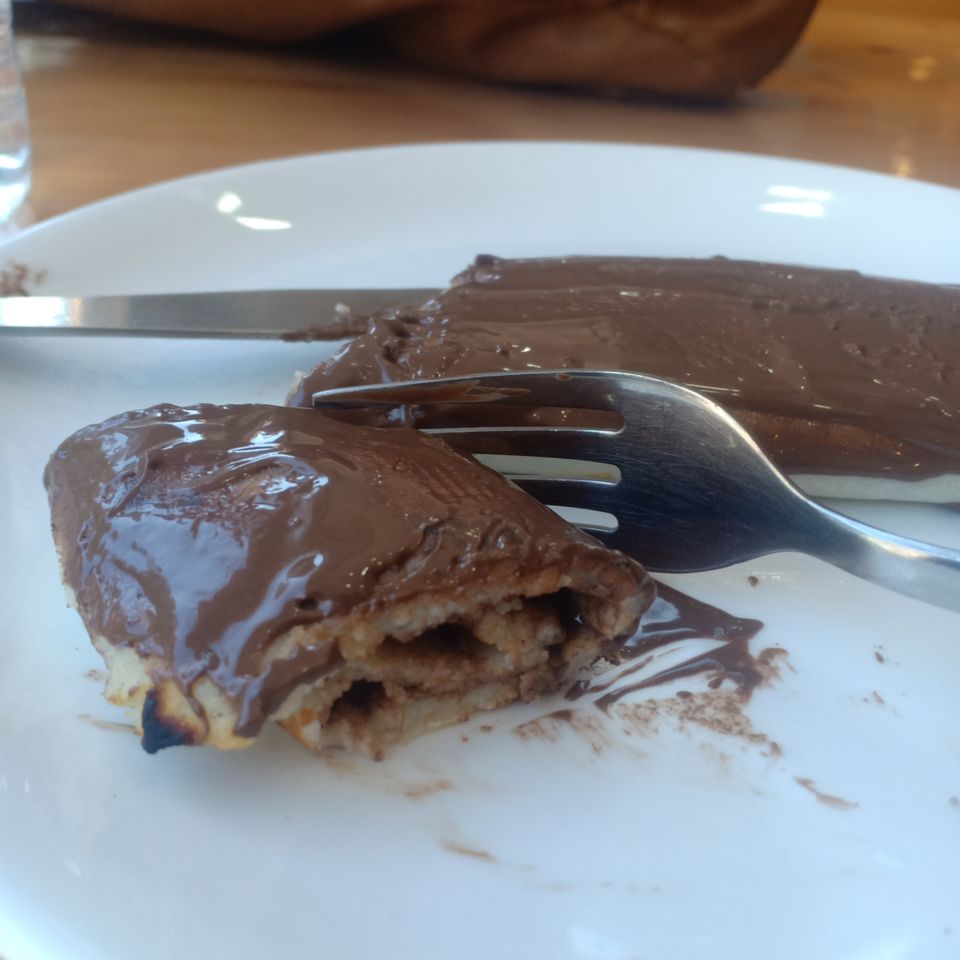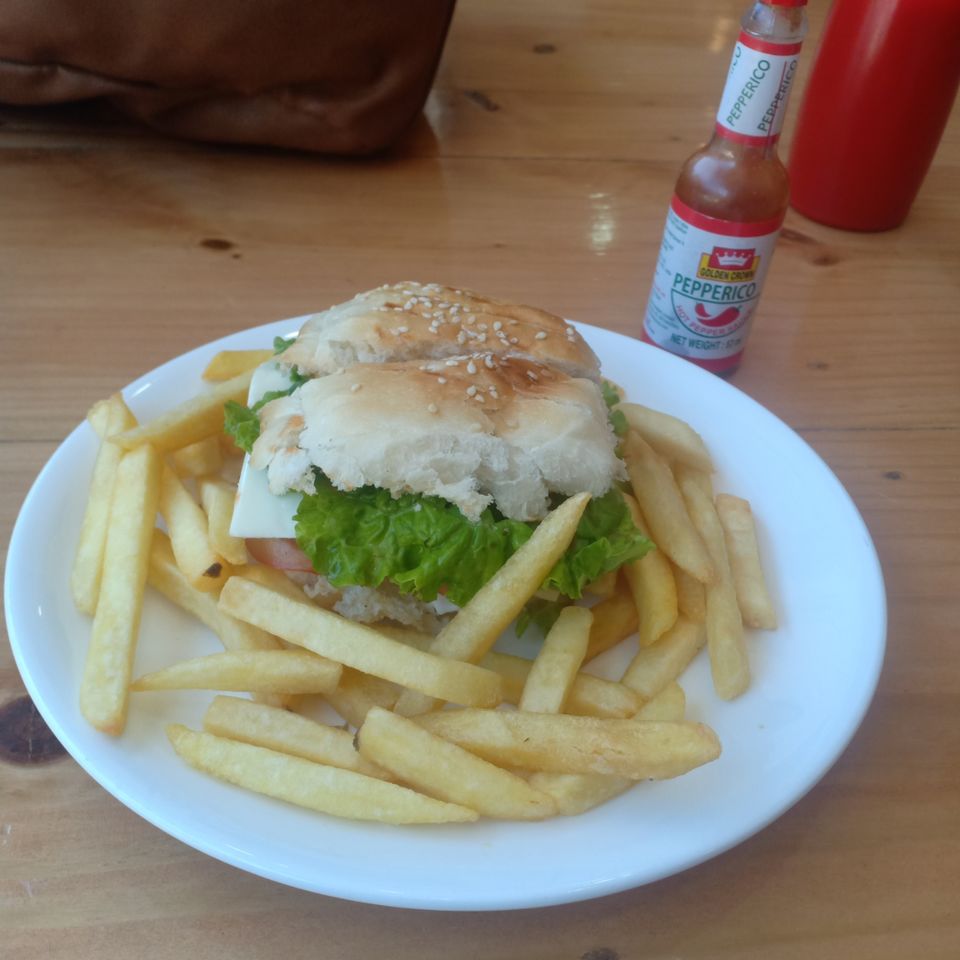 Today was kindof slow..we woke up late..had our breakfast and went to see hidimba temple near old manali road. It was a small walk uphill..like every other temples here..but the surrounding was nice. Great climate and so many pine trees! Loved the whole vibe there..the temple was closed as such for public..so we couldn't see inside. The architecture was from old times..it was all made of wood..and we even saw some reindeer horns hanging up the wall or roof of this temple. There is also a place of worship for hidimba's son ghatotkach..its nothing much just a tree where they worship him. I loved the place as it was very peaceful there and such tall trees..it was a good sight ☺ We even went to a cultural art museum near the temple. That was interesting to see the stuff people used to have all those centuries back. Their culture,handicrafts etc was so different and amazing to watch. Its nice how they have preserved so many things from their past. We spent one hour here..just relaxing and taking it all in. Later we got lost..and wasted some time looking for our car 😅 finally we called the driver and he guided us. So then, we left for mall road where we went to see tibetan monastery. It was not that big..a small place but quite interesting..we paid the person on the counter some fees so that we can take photos inside. Some priest was sitting inside..chanting some mantras..and he seemed so lost in his own world..he never even noticed people around him. There was a meditation hall upstairs..where my mom sat and meditated for a while. It was nice and peaceful. We left the monastery after some time and came to mall road..did some shopping and went to a nice coffee house. This coffee house and german bakery at mall road..known as Dana coffee house and german bakery..its too good! We went there yesterday too for a light lunch..had a burger and some crepes.. Today we had a nice coffee and croissants..it was so yummy! Also, light on the pocket..not at all expensive 😃 i hogged on their cheese burger and some fries and we returned to the hotel to spend the rest of the day at leisure. So we are leaving early morning tomorrow for delhi..where we will stay in a hotel overnight as our train is the next day. So now im just going to chill with my mom and click some nice pics as we have nothing else to do ☺ so our trip is over now..no more sightseeing..nothing left to see..but honestly, im happy to go back home and fuss over my grandparents again😁 but overall, it was a good trip and we enjoyed a lot, even though we didnt do any adventure activities..this was a good trip for us.