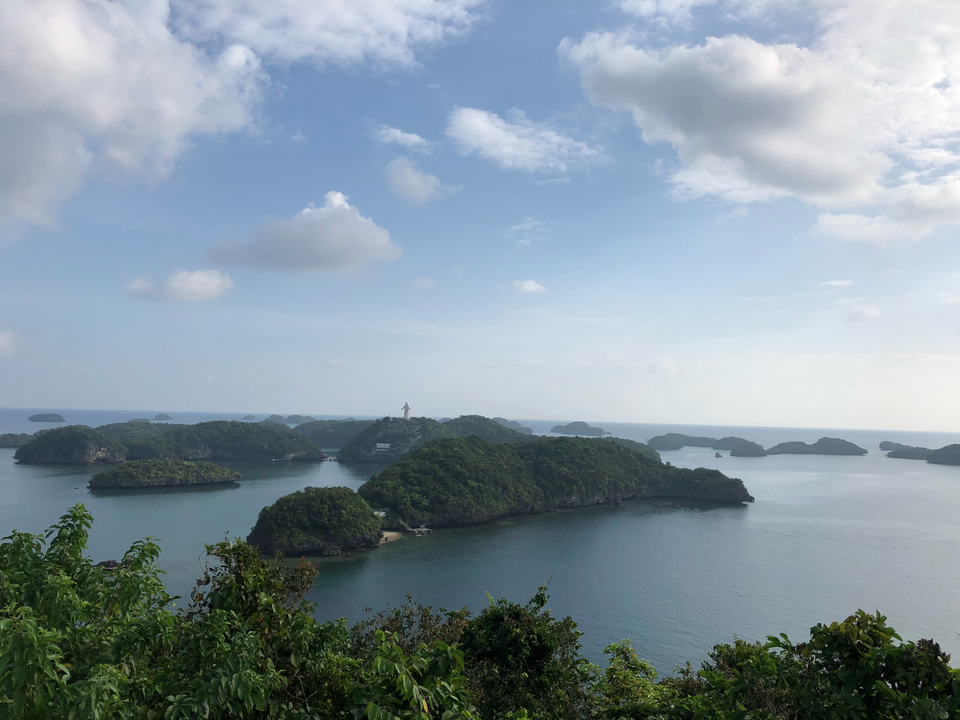 The Hundred Islands National Park(tourist spot) is the first national park and a protected area located in Alaminos, Pangasinan in the northern Philippines.It actually contains more than 100 small islands .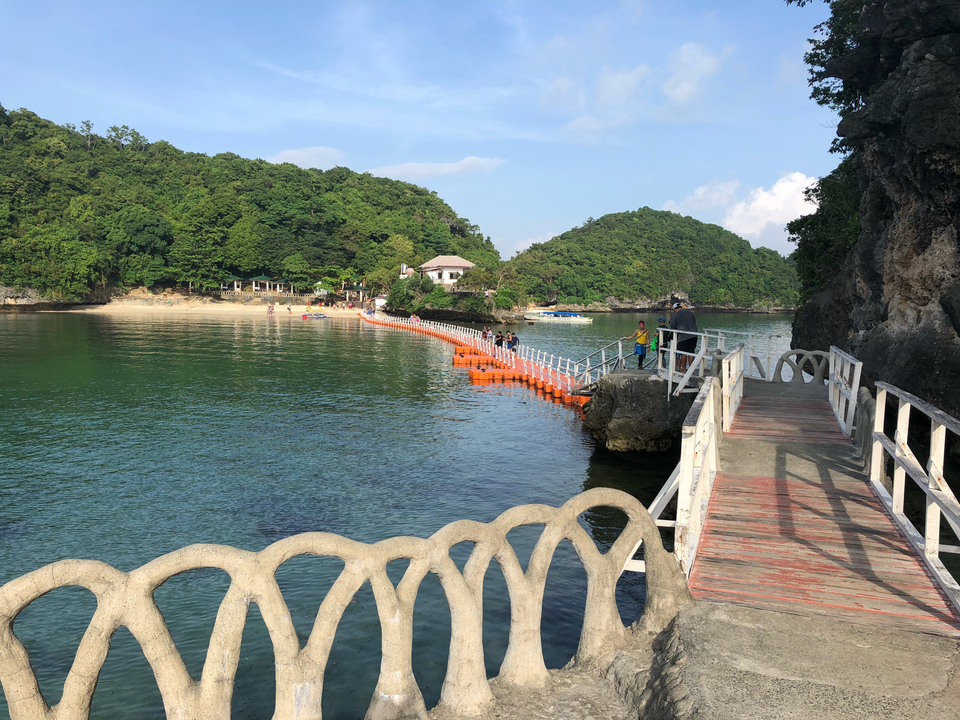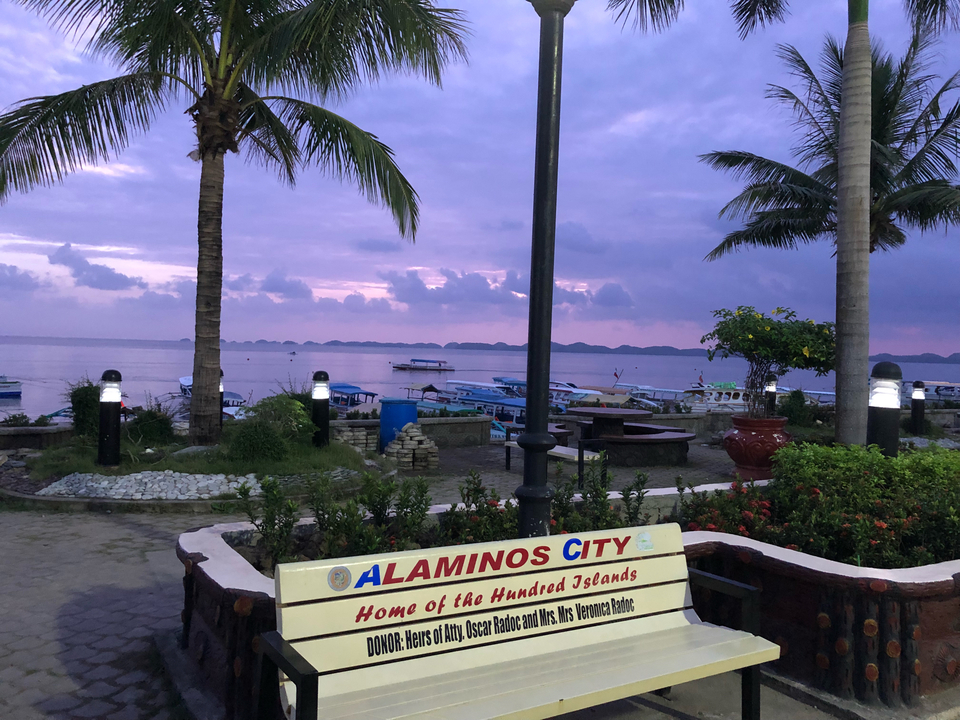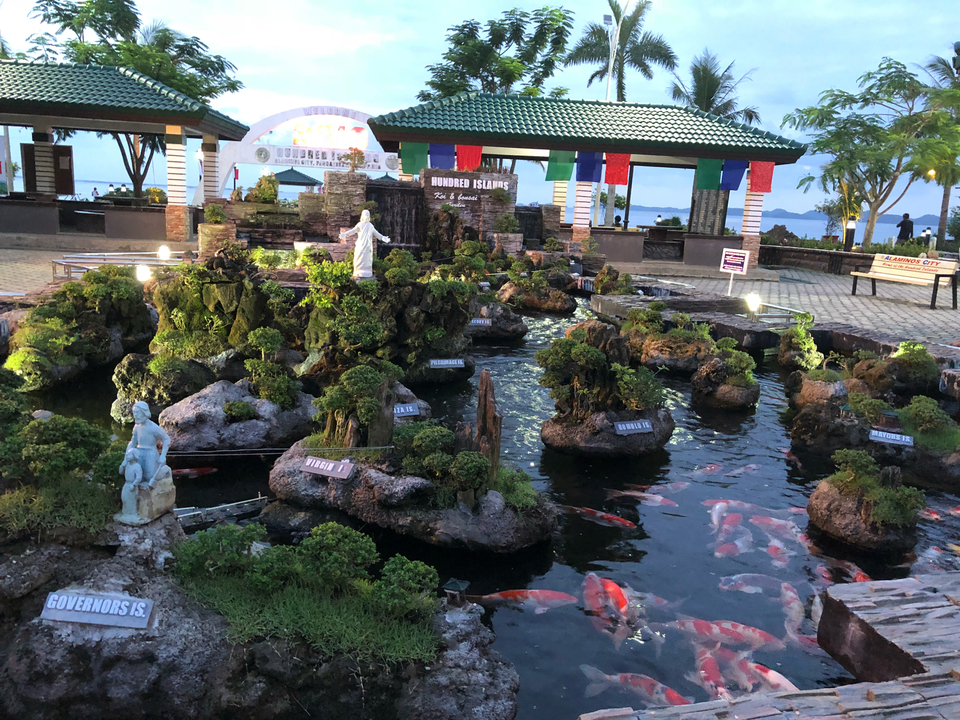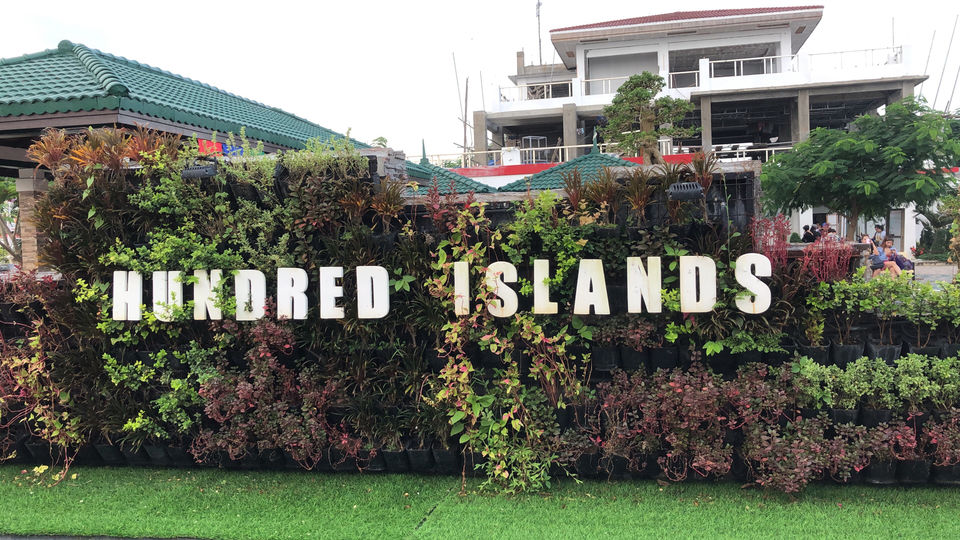 Travel from Manila to Alaminos takes 5-6 hours depends on traffic .after arriving at the Alaminos City ,take a tricycle to Lucap wharf .
The ideal time to leave Manila is at 12 midnight to reach Barangay Lucap by 6AM and to start island hopping early.
Island hopping tour consists of 3-4 islands
1.Governors island
2.childrens island -good for relaxing at the beach
3.quezon island -good place to have food and hangout
4.pilgrimage island -you need to walk around 300 steps here to reach the top where you can see huge Jesus statue.view is quite magnificent
Below are the activities at hundred islands
1.swimming and snorkelling- it not good for snorkelling since water is not very clear and Not much colourful fishes can be seen .
2.cliff jumping-must do activity -quiet a scary one but not very high .you have to come out of the ocean by yourself .the guards don't allow to jump without life jacket
3.zipline -there are zip line which take from one island to another end of the island .
4.banana boat and jet ski
Things to be kept in mind before travelling
1. Please carry your own food
2. Travel in groups since the island hopping is boat wise and quite expensive if you are less in numbers
3.carry aqua shoes or good sandals
After the island hopping ,you can get fresh using the comfort rooms/shower area near the Bay Area .
Overall the trip was good for a day trip .