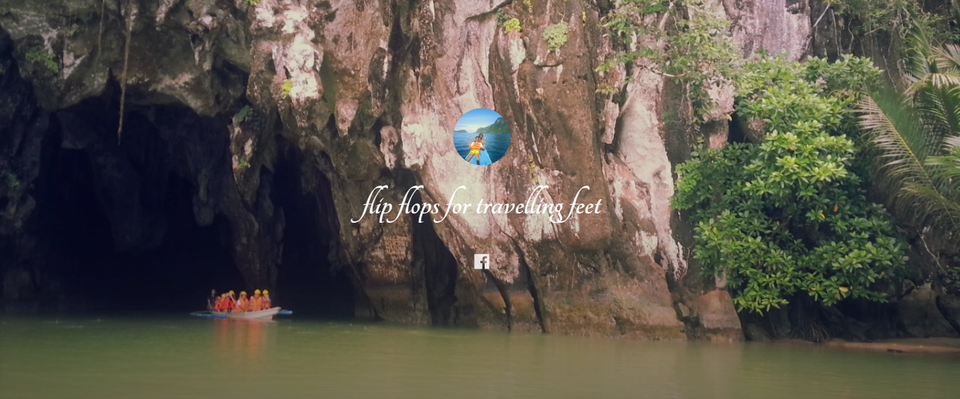 Visit https://flipflopsfortravellingfeet.wordpress.com/ to know more about backpacking in the Philippines' 7 islands. Check gallery to see pics. Enjoy :)
Itinerary: Cebu – Bohol – Puerto Princesa – El Nido – Coron – Boracay – Manila
Reaching Puerto Princesa from Cebu: You get direct flights from Cebu to Puerto Princesa. Upon reaching Puerto Princesa airport you can take tricycle/cab to reach your hotel. If it's evening time Jomar Chavez (+63 910 884 1892) can drive you to your hotel at a reasonable price. Try giving him a call once you reach the airport.
Where to stay: We stayed in Rizal Avenue, which is about 10 minutes walking distance from city bay walk. The area also has many restaurants, popular pubs and discs, and SM Mall.
One of the options: Teofila Pension
Commute: It is easy to travel in Puero Princesa City. You can take jeepney, tricycle or rent a bike.
Things to do:
1.) Go spelunking in Puerto Princesa Subterranean National Park (Underground River): A UNESCO World Heritage site, considered among new 7 wonders of the world. The unique stalactite and stalagmite formations, flora and fauna of Puerto Princesa Subterranean National Park makes it a geological and ecological marvel. It has the second longest underground river in the world. Currently, the longest underground river is in Mexico's Yucatán Peninsula.
Getting there: You need to reach Sabang Port, which is approximately 2 hours (80 km) by car from Puerto Princesa. From there it's another 20-25 minutes ride by boat to Sabang Beach which is also the entrance to the Underground River. After reaching the National Park you will take a small paddle boat to go inside the cave.
We booked a group tour with TravelPALAWAN. The charges were Php 2150 per person. Apart from this we paid additional Php 150 per person towards environmental fee. The travel agency took care of the permits required to visit the National Park.
External factors for tour cancellation: This tour can get cancelled due to bad weather conditions leading to high tides at Sabang Beach or entrance of Underground River (both of which open in to South China Sea).
2.) Honda Bay Island Hopping: This consisted of visiting three main islands Star Fish, Luli (Lulubog Lilitaw) and Cowrie with shallow reefs lined by unspoilt beaches.
Activities: Snorkelling, swimming, sunbathing, relaxing, photography
- Star Fish Island: Shallow reef with plenty of corals making it a good place for snorkelling. We were lucky to be with a boatman who made us hold a float-tube and took us in to deeper areas around the reef where we could see best of the marine life hidden.
- Luli (Lulubog Lilitaw) Island: Good place for snorkelling, here you get to see diverse fishes in large number. Although not advisable, see what happens when you drop a piece of bread while snorkelling. Here also, the boatman took us to the deeper parts of the reef.
- Cowrie Island: A beautiful island good for taking picturesque photos, swimming and relaxing
We booked a group tour with TravelPALAWAN. The charges were Php 1407 per person.
3.) Puerto Princesa City Tour: Although, this was not part of the plan, however due to underground river tour cancellation we had a chance to roam around the city. Major tourist attractions are:
- Baker's Hill: A theme park with amazing landscapes, perfect for taking pictures.
- Crocodile Farm: Palawan Wildlife Rescue and Conservation Center, where you get to tour a crocodile breeding center and see 14-16 ft long crocodiles.
- Butterfly eco-garden and Tribal Village: Houses traditional Palawan dwelling. Here you can witness music and sharp hunting skills of Palawan aborigines and also shop handicrafts by them.
- City Bay Walk: The bay walk is lined with many restaurants serving delicious food and drinks
- Few more: Viewpoint and zip-lining at Mitra's Ranch, Puerto Princesa Cathedral, Plaza Cuartel
You may contact Mario (+63 926 908 8767), he will take you around the city in his tricycle. He charged us Php 600 for taking us to all above places. This does not include entrance fee paid at Crocodile Farm and Butterfly eco-garden.
4.) Other: Head out to Tubbataha Reefs Natural Park for diving. This UNESCO World Heritage site has the dive season running from mid-March until mid-June. It is considered to be one of the remotest diving destinations in the Philippines. We could not do it because we went to the Philippines in the month of November. For more information check the page Girls that Scuba. Note that there are many more diving sites in the Philippines other than the ones in aforementioned article, a simple Google search will get you to portals of dive operators.
How to reach Tubbataha: Dive operators usually transport their guests from the Puerto Princesa airport to the pier, just minutes away, where their boat awaits. It takes around 10 hours to get to the Park from Puerto Princesa. Most dive boats leave after dinner and arrive in Tubbataha early the next morning. Some slower vessels leave the wharf earlier in order to arrive at Tubbataha by first light.
Time of visit: November 2017