Krabi is the main town of Krabi province and attracts hundreds and thousands of people each year. Krabi is handed over to various National Parks and one of them I believe is Aonang as well. Now, it's very easy to get a budget friendly to a luxury hotel in Aonang and from there plenty of island tours can be planned.
We had made bookings from India via viator which costed us 5k for a couple including transfers, lunch and additionally we had opted for kayaking. The tour was planned with Krabi Kingdom who picked us up from our hotel sharp at 8 am and we were taken to Nopaharat Tharat pier from where we jumped into a longtail boat and started our onward journey.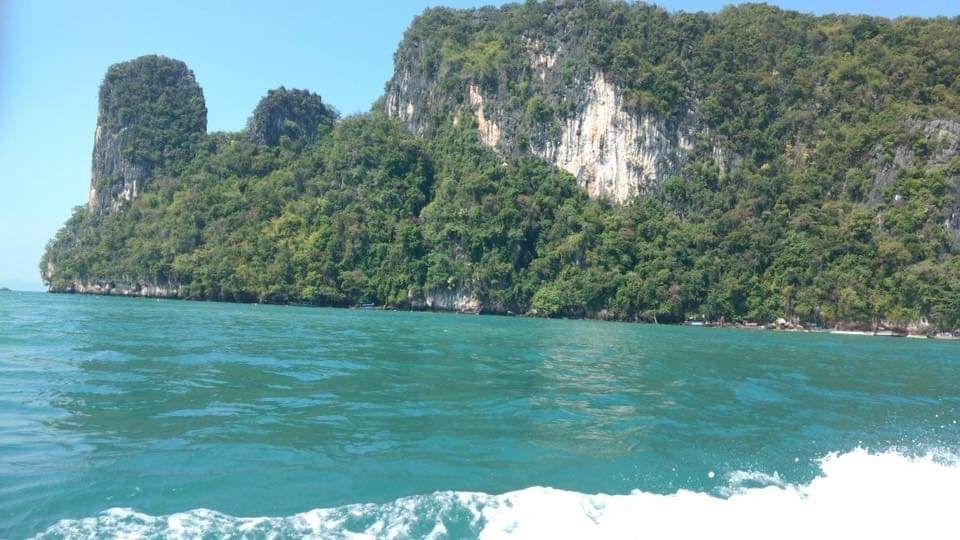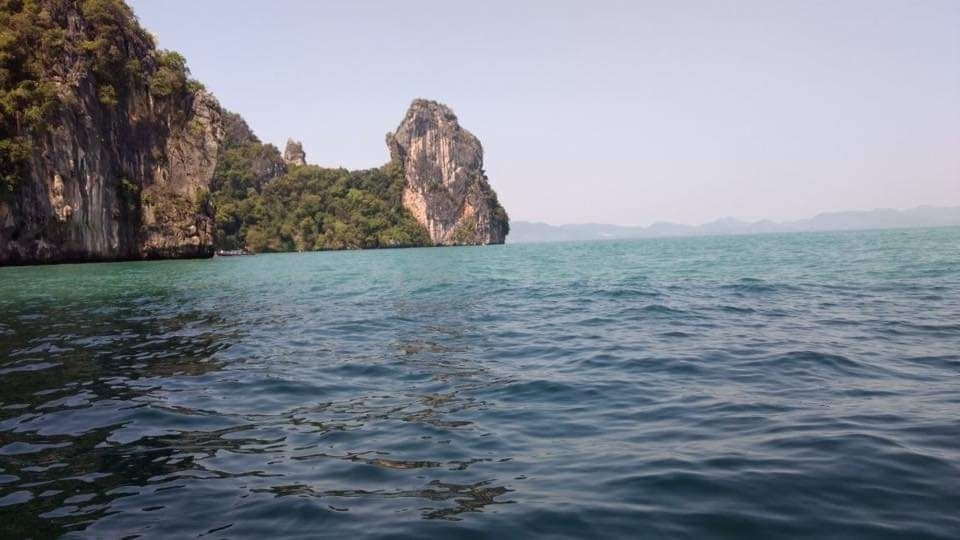 Our first stop was Hong Islands where we had to pay an entry fee being a national park and we were directly taken for our kayaking instructions. We being first timers requested the tour guide to tag along and we thoroughly enjoyed. After 45 mins of kayaking, we went snorkelling and saw a variety of fishes and also befriended a komodo Dragon who eventually went for it's own water therapy after a while. This was followed by some.yummy thai lunch and then we headed to our next stop which was a lagoon which was gorgeous surrounded by limestone caves. We all jumped into he water swam and little and went to our third stop which was again a small island where we snorkelled and bit  and finally headed back. In between our tour operator stopped and asked us to jump into the water and snorkel away for good 30-45 mins. We had a ball of a time and we were back to our hotel at 5 pm.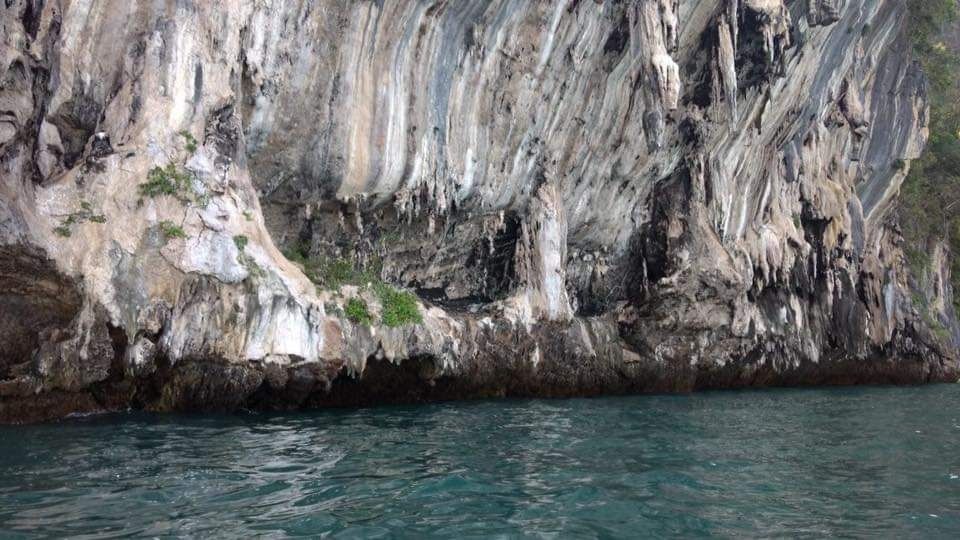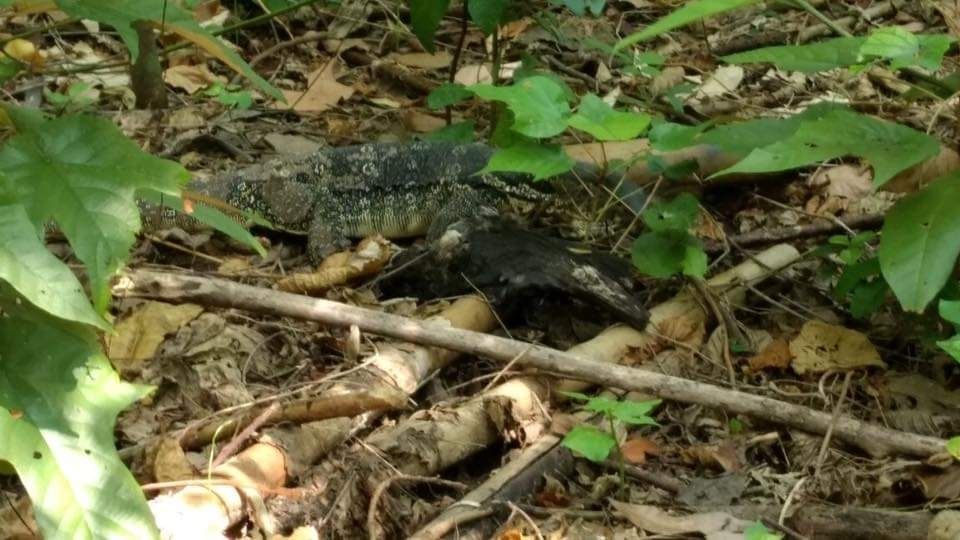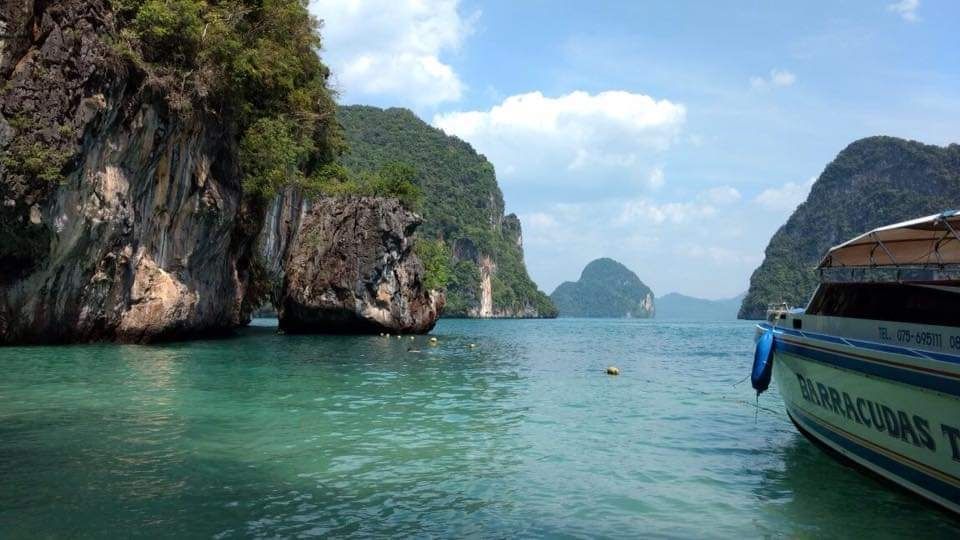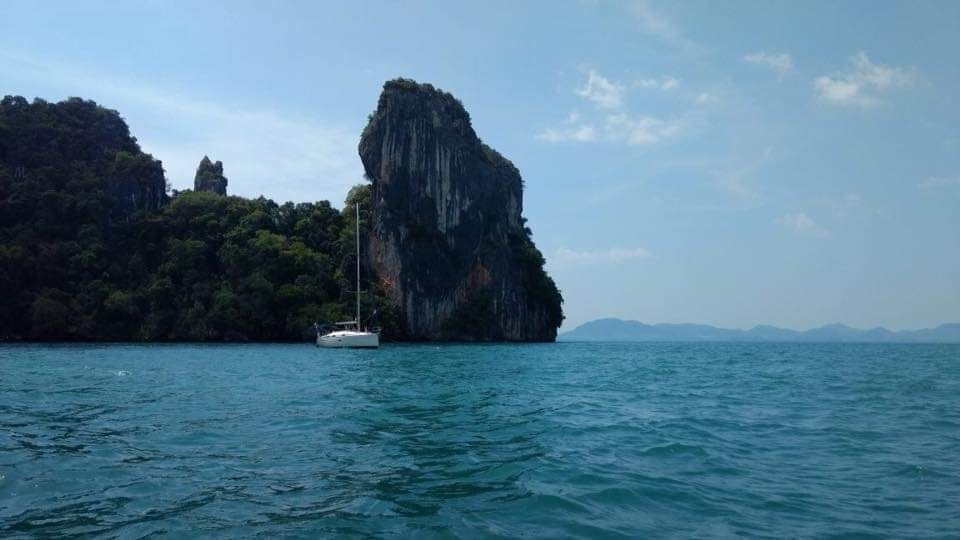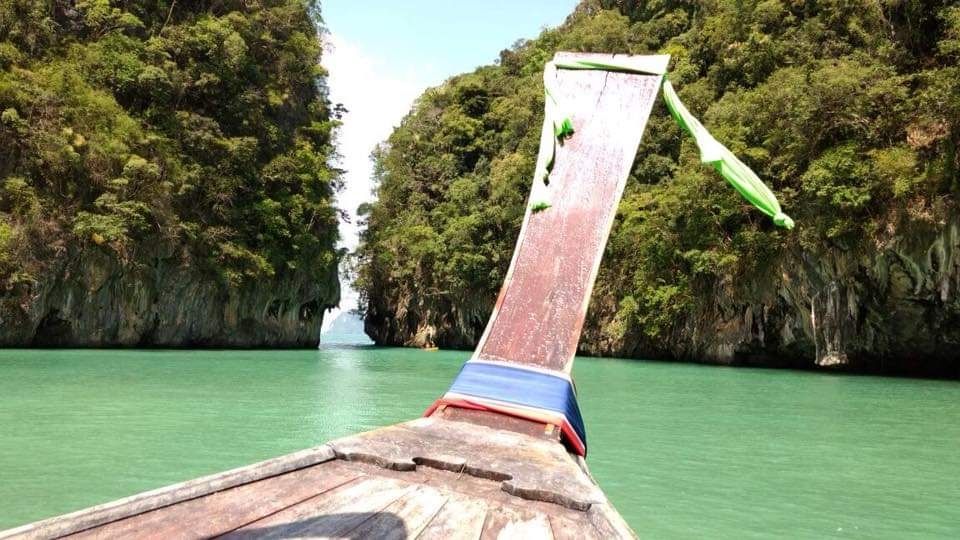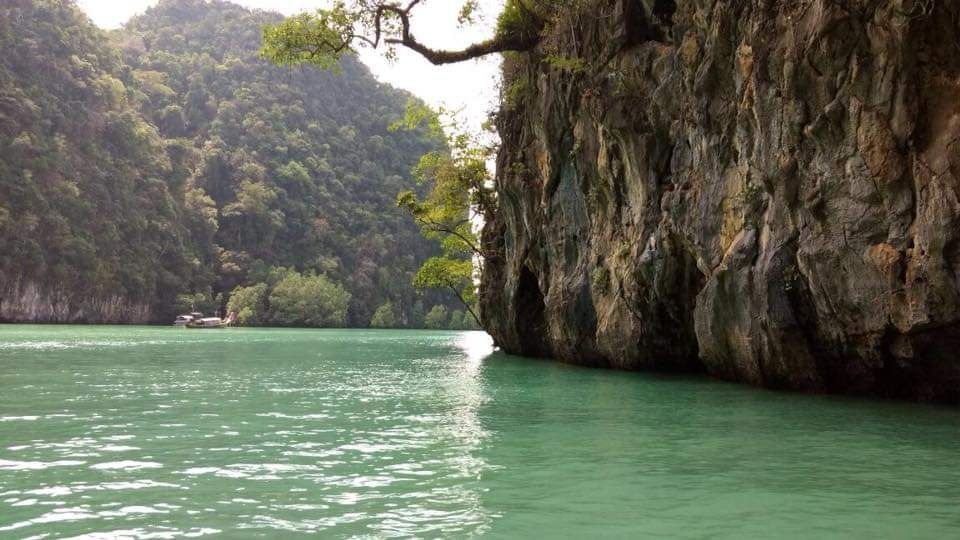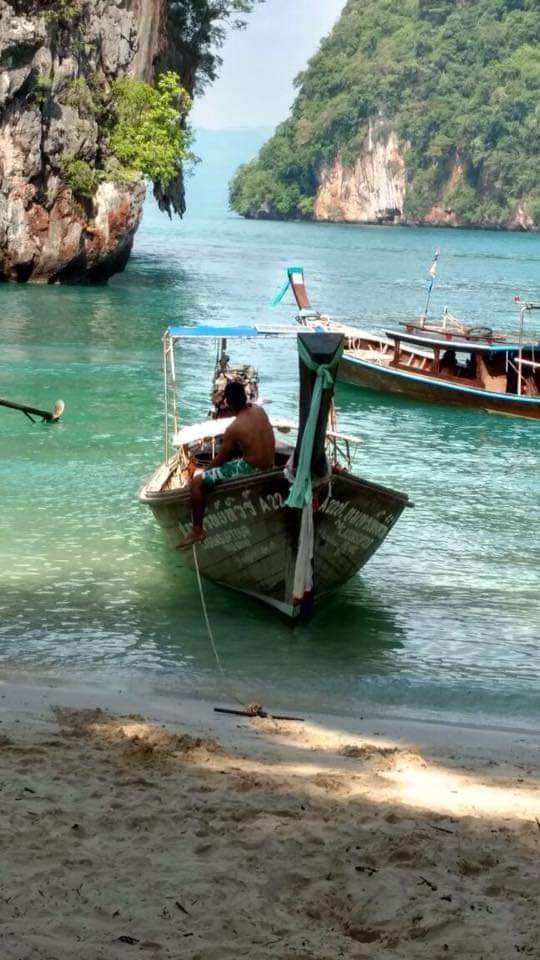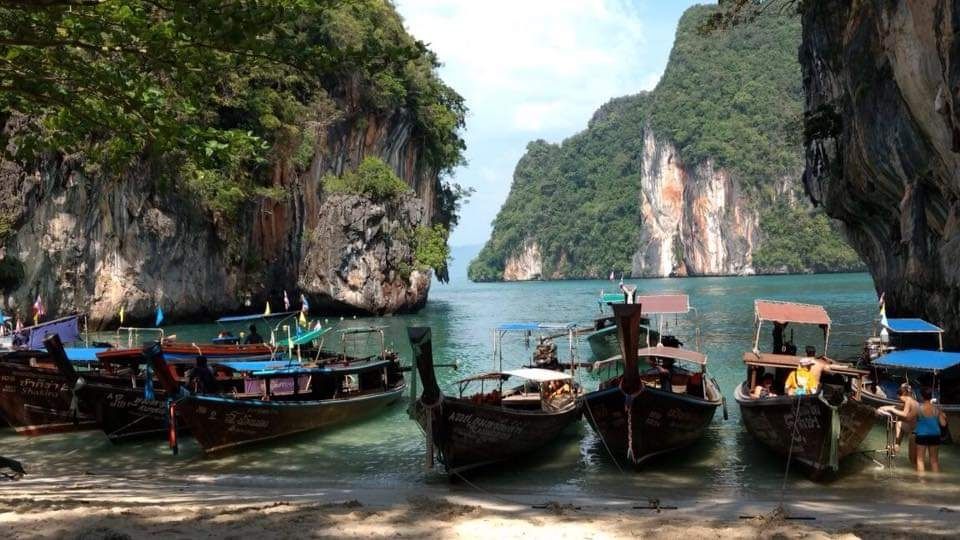 Our James bond Island tour was booked with Siam Andaman group and it was a fun trip. We were picked up from our hotel sharp at 8 am but the drive to the pier was extremely long. Finally we reached our pier and hopped into the long tail boat and went to the famous James Bond island. There was a choice of kayaking amidst limestones which we decided not to avail. Followed by our time in James Bond Island we went to a floating village where we had a full fledged Thai meal served which was delicious and we were dropped back to our hotel by 5 pm. All in all it was a good tour and highly recommend it.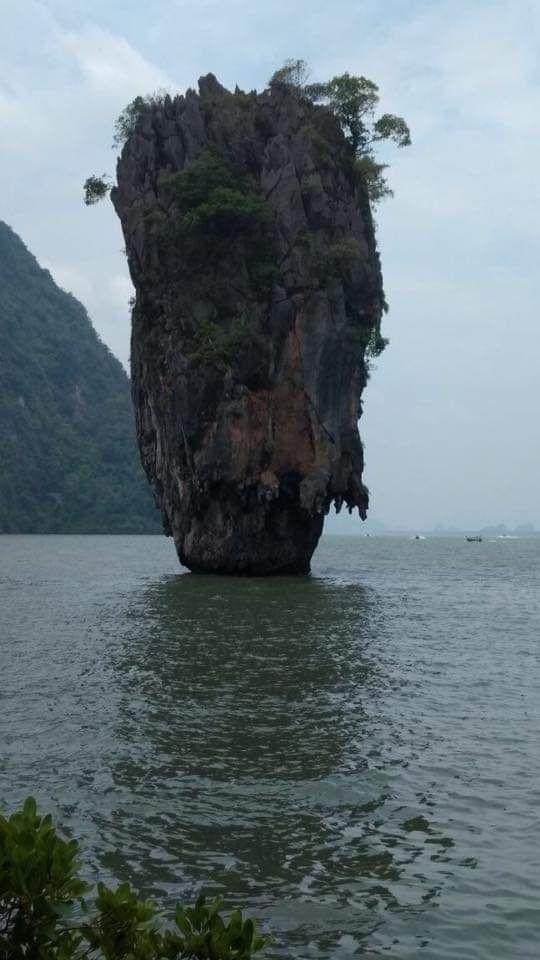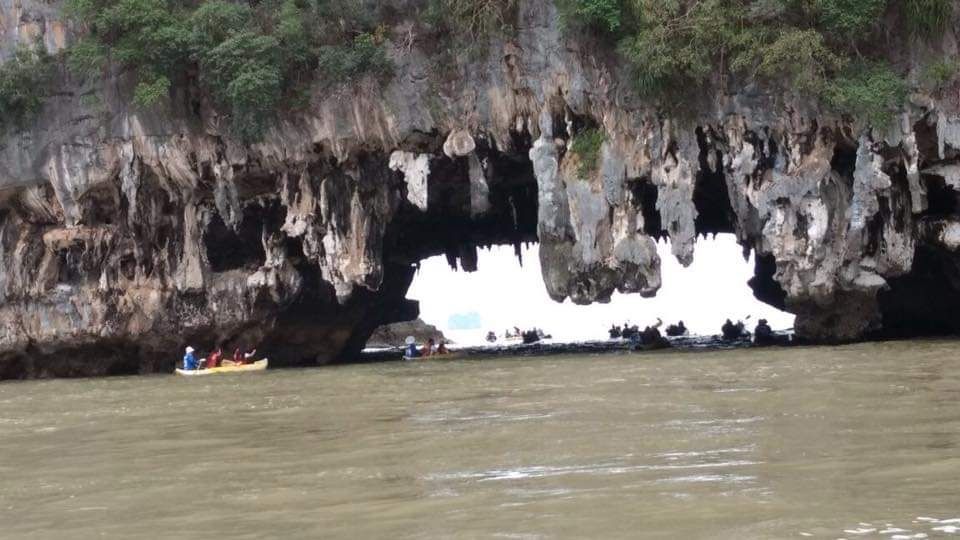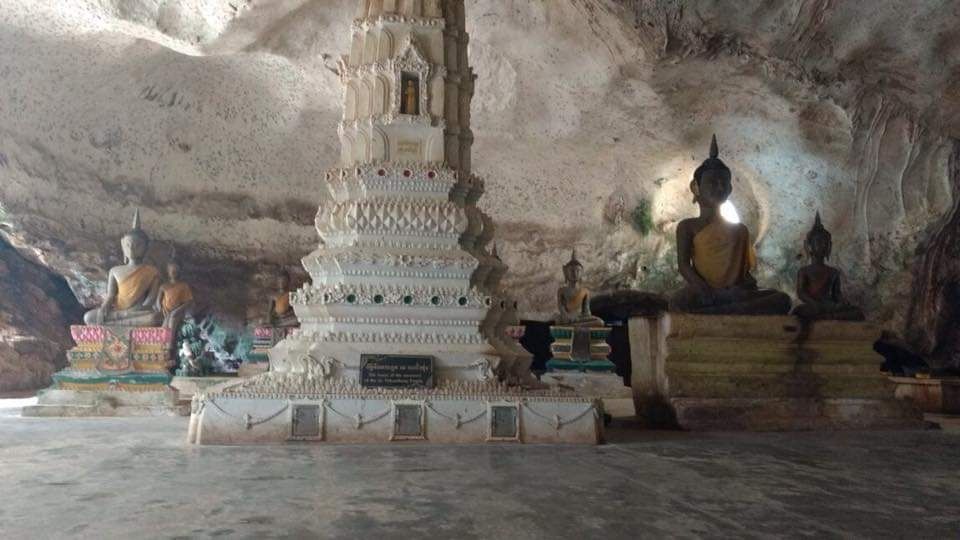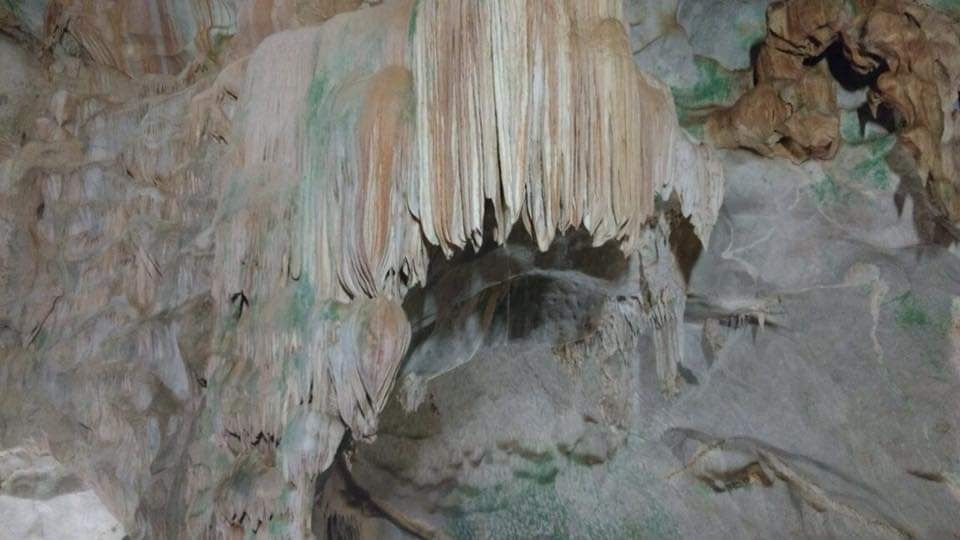 While strolling on the streets of Ao Nang one will come across plenty of small shops offering variety of tours and we chose one such after a lot of haggling and bargaining was the 7 island sunset tour. It's sounded pretty interesting so we were looking forward to it. Next day at around 130 pm we were picked up from our hotel and transferred to our pier. While waiting for our long tail boat, it started pouring heavily and the sea had become quite choppy. We were all transferred to a big boat and were headed to Railay beach for another pick up. However, we were a couple of people who weren't quite happy with the big boat and wanted to be more adventurous and thus decided to shift to a long tail boat in the rainy weather. We first headed to Chicken island where we went snorkelling for a while and then headed to our next destination Poda island where we again spent some time in leisure and snorkelling around. After that we were headed to another island Tan Ming and Ko Si which is separated from each other by a thin line of sand which is clearly visible during low tide. We swam for a bit, spent sometime loitering around, clicked some pictures and went to Tup islets, which we could see only from the boat. We went to phra nang bay bit totally missed going to the cave and then headed to Railay for BBQ dinner. Highlight of the entire tour was while returning from Railay, snorkelling at night, jumping into the sea and swimming with bioluminiscent algae. Though the weather was bad but in totality we had a ball of a time and were dropped back to our hotel at 9 pm.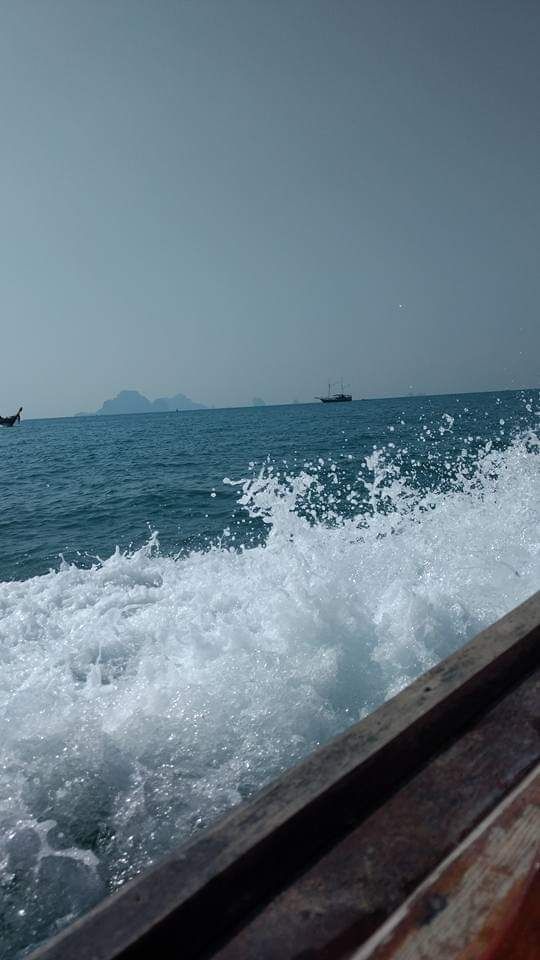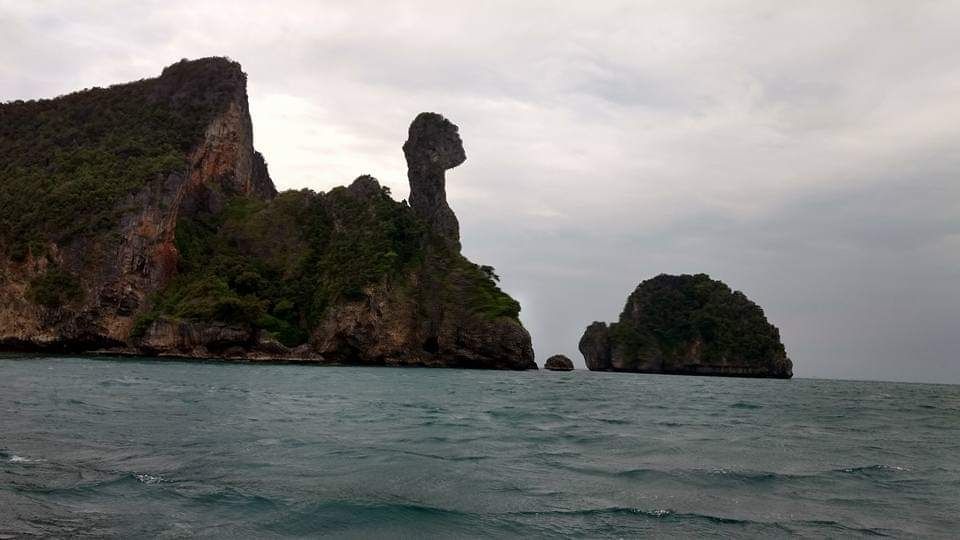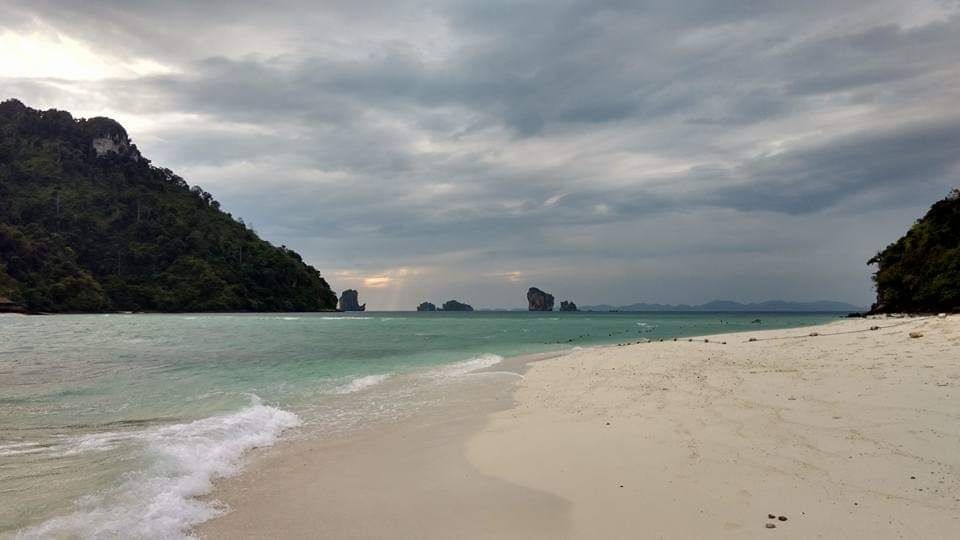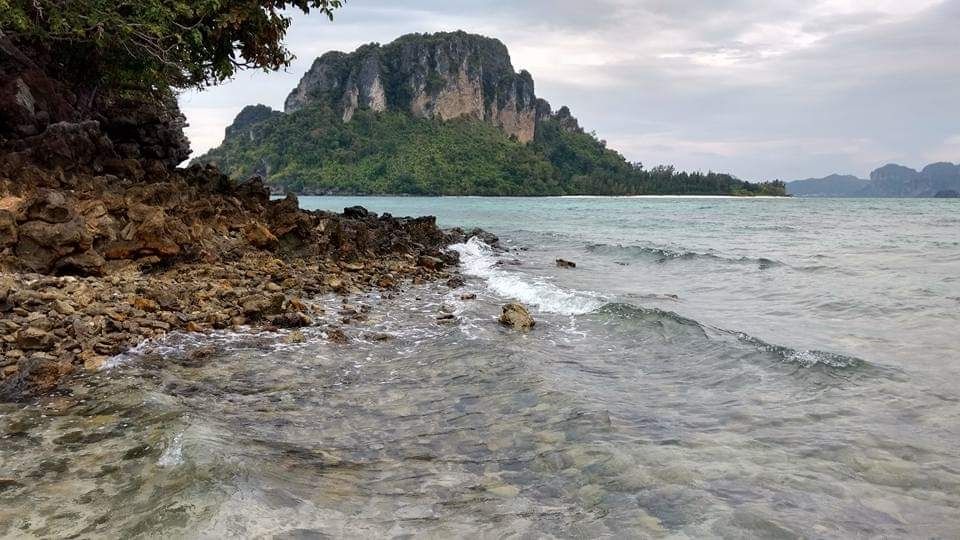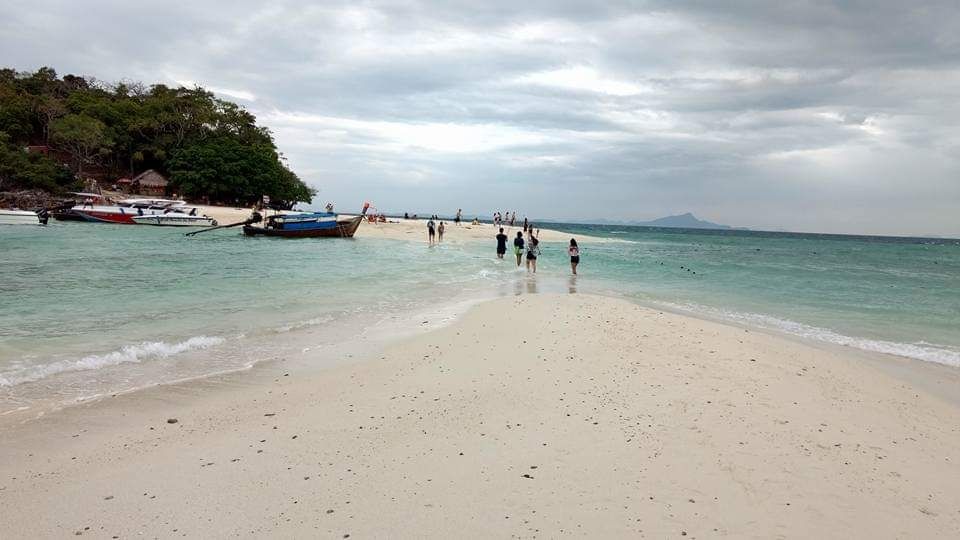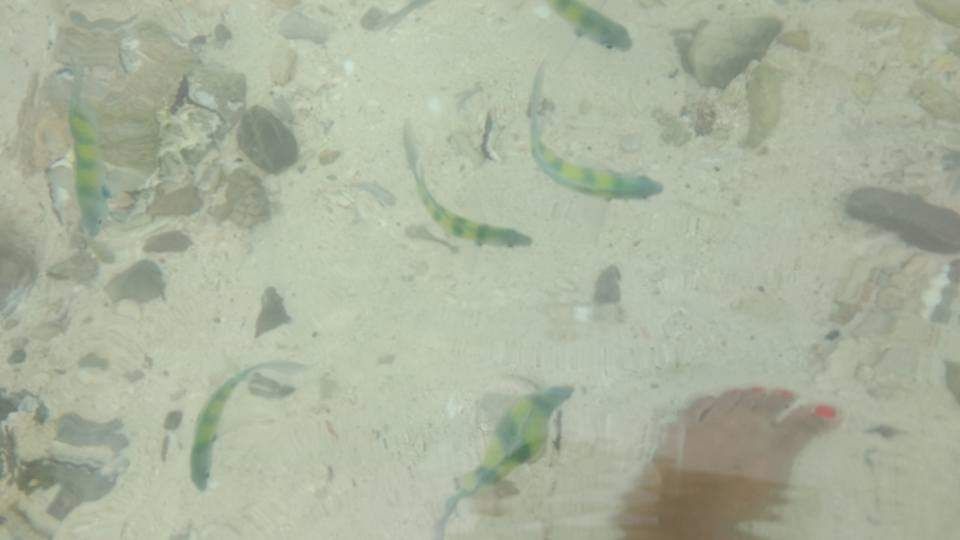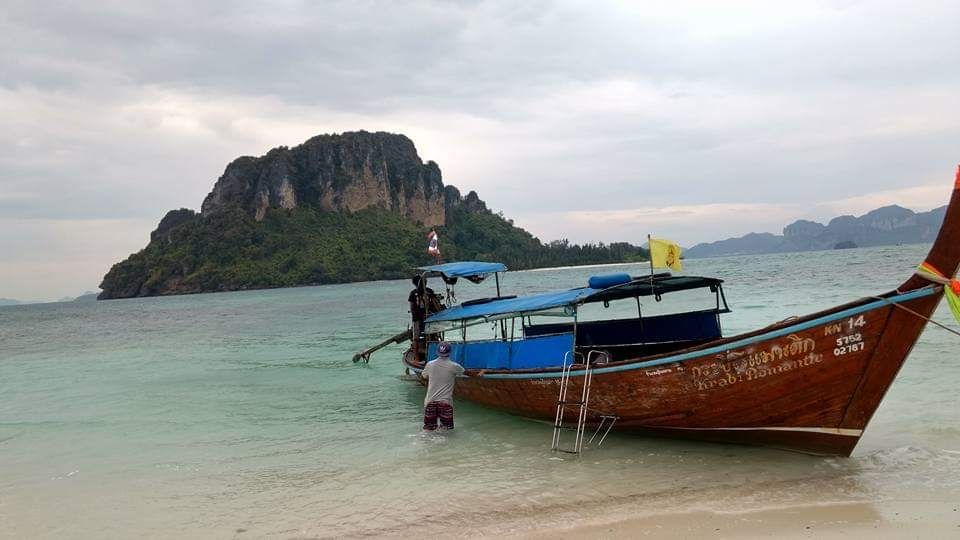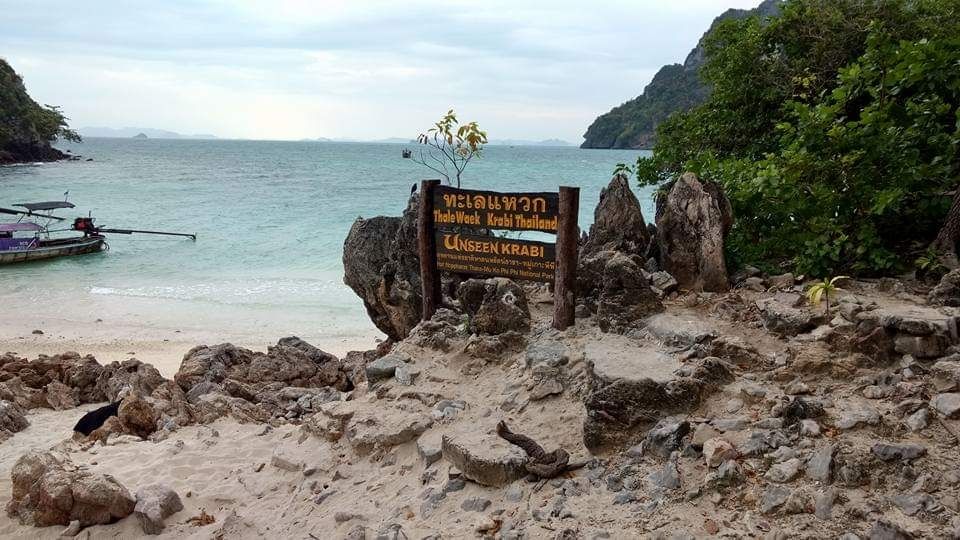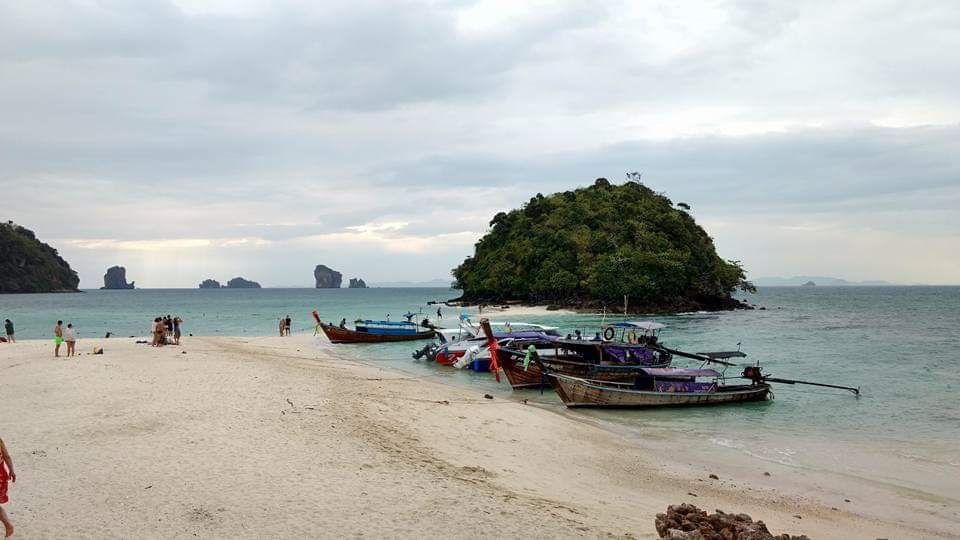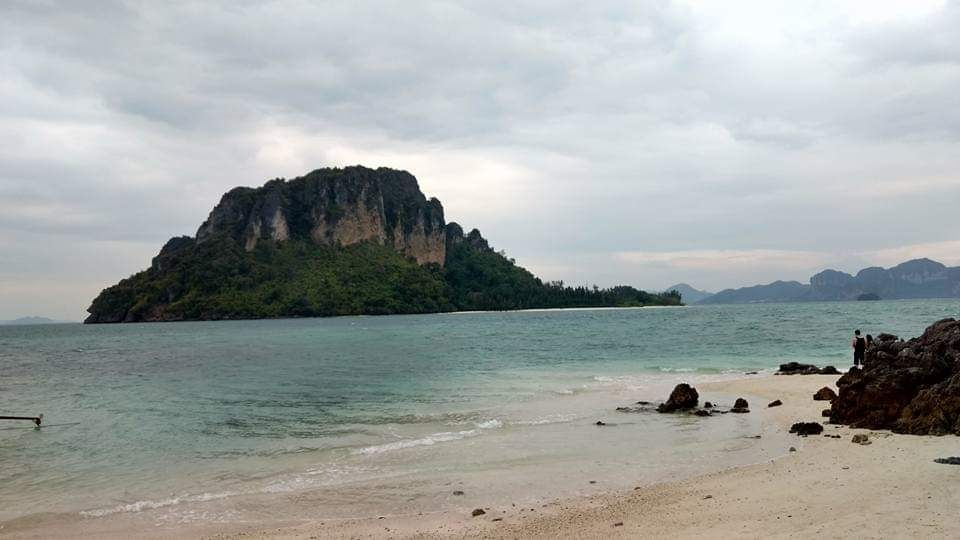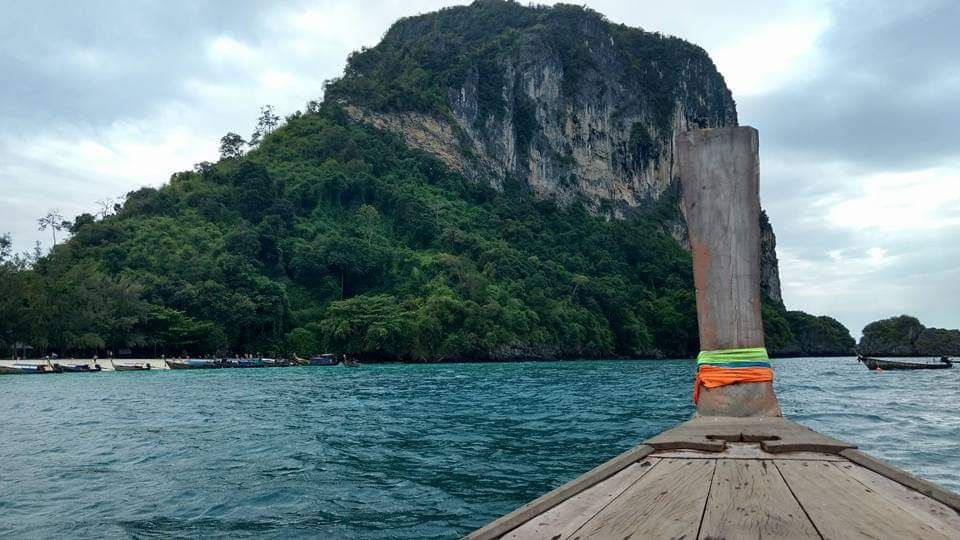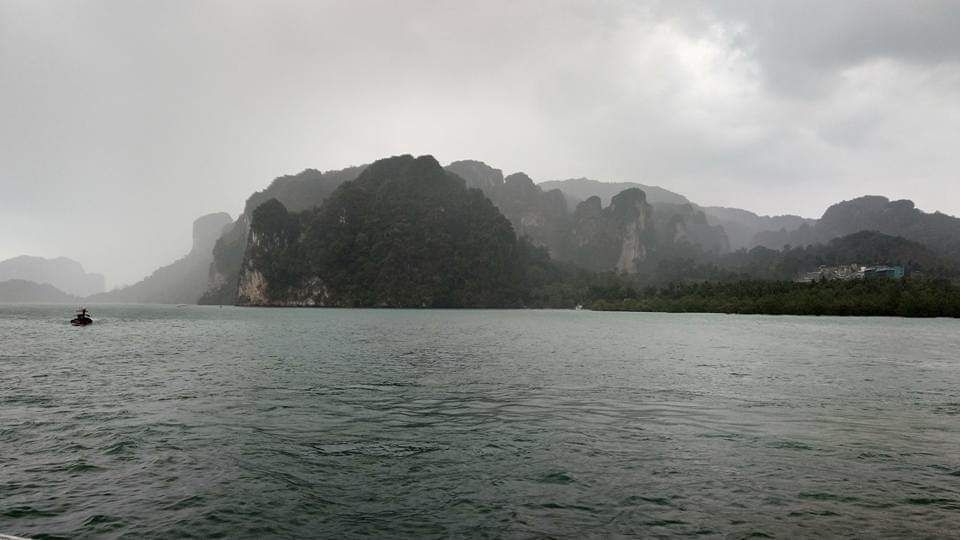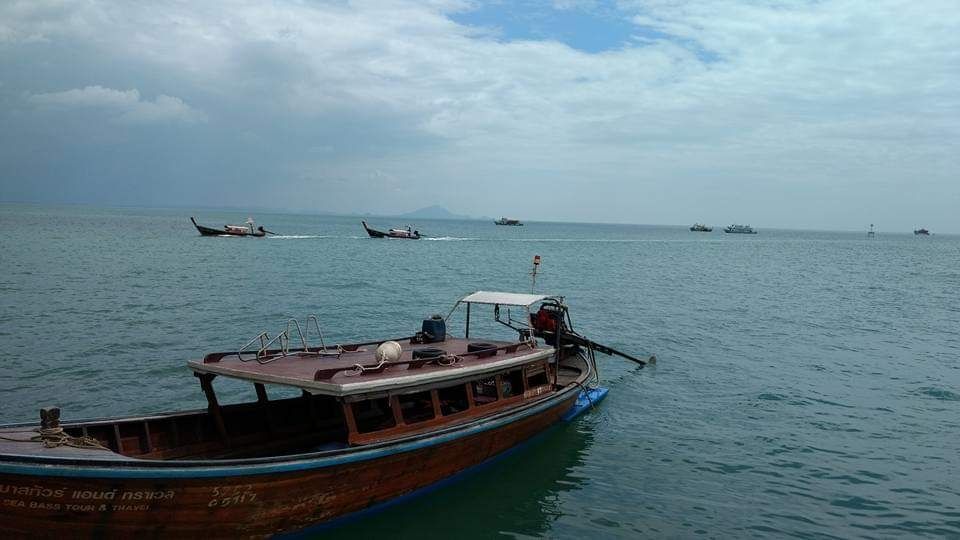 We spent this day in leisure going to hotels private beach before we could pack a bag full of memories and return with all exciting moments.
#thailandinpictures #amazingthailand