Snorkelling in India has emerged as a highly sought-after activity for travellers who like heading to the beach in pursuit of adventure. There are several destinations that are especially renowned as meccas for snorkelling in India, but before diving into that, it's essential to understand what snorkelling comprises of and what a beginner should expect from a session.
What is snorkelling?
Amateurs often confuse snorkelling and diving, expecting both to offer a similar underwater experience. Where diving requires breathing equipment, oxygen cylinder and mandatory swimming experience; snorkelling comes with a lot less prerequisites.
In snorkelling, you swim (with life-jacket if you don't know how to swim) through shallow waters of a sea or ocean, with a diving mask, a snorkel (breathing tube) and swim fins (optional). If the water is cold, a wet-suit can also be worn. During the duration, the snorkeller gets to observe underwater life, especially corals, for extended periods as they get to breathe face-down at the surface.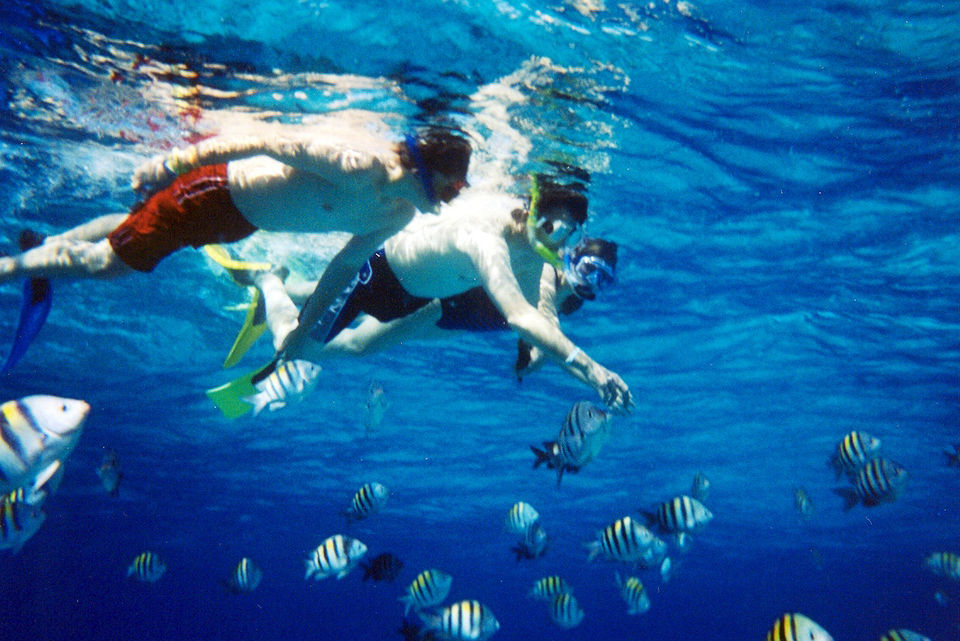 The primary reason behind the popularity of snorkelling in India is the ease of it. Unlike scuba diving, which requires formal training and complex equipment, snorkelling is done with a lot less effort and even by people who do not know how to swim, as you don't venture into deep waters and stay in the shallow parts.
Snorkelling in India
The long coastline of India, renowned for its enviable beauty, is emerging as a competition to island countries of South East Asia, which are frequented by water sports enthusiasts from around the world. Even though snorkelling in India is a relatively recent phenomenon, it is developing to be a key attraction.
Here are the best destinations you should visit for snorkelling in India:
Famous for its wild parties, this state by the Arabian Sea also serves as a haven for water sports enthusiasts. Popular for its underwater shipwrecks, these sites of snorkelling in Goa attract people from all over the world. Some of the most popular sites for both snorkelling and diving are Grande Island, Wreck of Suzy, Cove of Shelter and Bay of Bounty. Spots such as Sinquerim Beach, Monkey Island and Palolem Beach are perfect for snorkelling in Goa. Though given the cloudy waters of the area, it might be difficult to spot marine life, but if you want to see coral, then snorkelling in Goa is a great option.
Dive centres
Scuba Diving India – Location: Scuba Diving India, L61 & L62, 4th Floor, Alfran Plaza, MG Road, Panaji Goa. Tel: 0832-6711999
Dive Centre – Location: Sun Village Resort, Baga - Arpora, Goa. Tel: 0832-2279409, 0832-2279409, 9822182402
Dive Goa – Location: O' Pescador Resort, Dona Paula, Panjim, Tiswadi, Goa, Tel: 9325030110
This archipelago in the Bay of Bengal is an azure heaven for lovers of the beach and ocean. Along with pristine white sand beaches, the islands also offer a variety of water sport options, snorkelling being the most sought after. Some popular snorkelling spots in the Andamans are: Cinque Islands, Passage Island, Mahatma Gandhi Marine National Park, South Button Island, Elephant Beach, North Bay, Red Skin Island, Ross and Smith Island.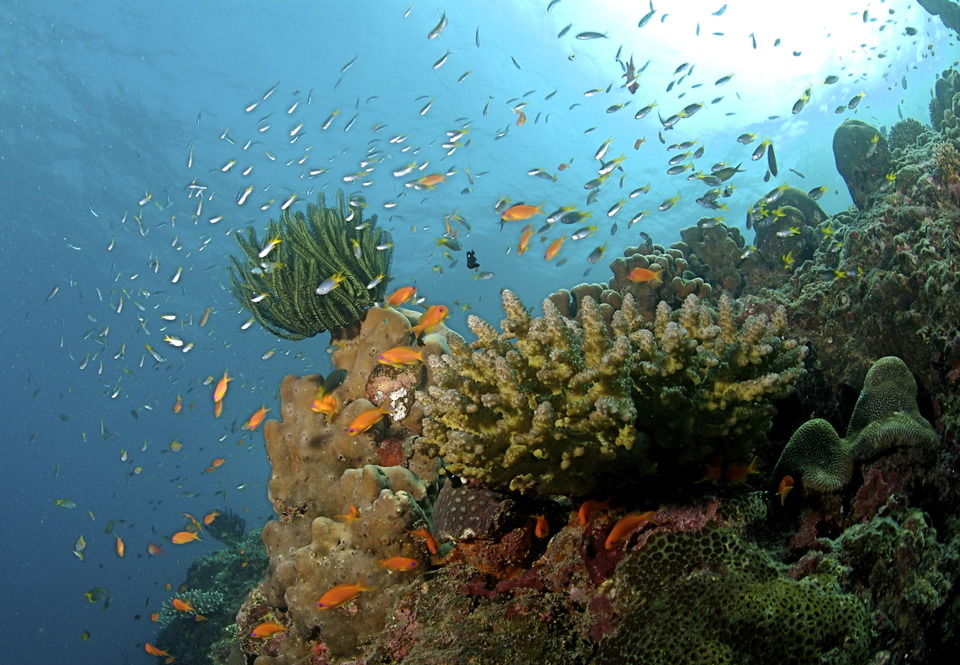 Dive centres:
Ocean Dive Centre – Location: State Highway 4, Havelock, Andaman and Nicobar Islands, Phone: 099332 24500
Barefoot Scuba – Location: Beach No.3, Govind Nagar, Havelock Island, Andaman and Nicobar Islands, Phone: 095660 88560
Andaman Bubbles Scuba Diving – Location: Havelock Island ,Phone: 094742 68512
Situated by the Konkan coast, the underwater realm of Tarkali comprises of rich coral, variety of aquatic life and submerged infrastructure of Sindhudurg Fort. The water in Tarkali is clear and provides good visibility, making it one of the most sought after spots for snorkelling in India.
Dive centres:
Shamika Scuba Diving – Location: Tarkarli Beach, Sindhudurg District, Malvan, Maharashtra Phone: 094041 63204
Adarsh Scuba Diving Center – Location: Near Bunder Jetty Malvan, Bhandari High School Rd, Somwar Peth Road, Dhuriwada, Malvan, Maharashtra Phone: 094047 92858
MarineDive Scuba Diving – Location: Bunder Jetty, Malvan, Maharashtra 416606 Phone: 099238 23769
Tourism on the Netrani Islands of Karnataka is still in its nascent stages and is mostly popular as a snorkelling destination. The snorkelling spots near the coral island have common sightings of barracudas, reef sharks, stingrays, manta rays and turtles. Due to the sharp rock bed around the island, snorkelling expeditions here are launched from a boat.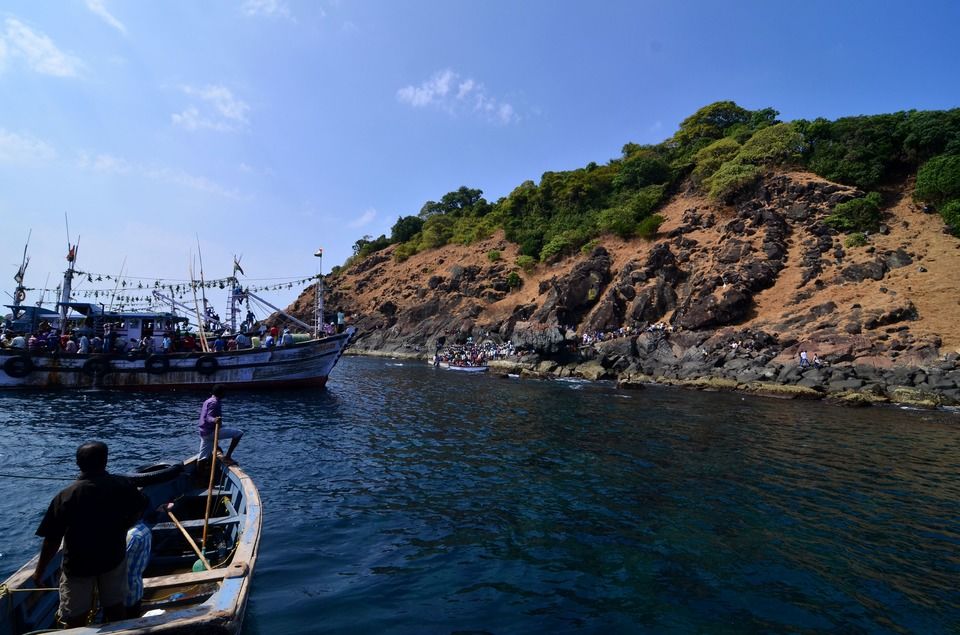 Dive Centres: Not many dive shops in Netrani are available online, but once you are there, you will have plenty of options to choose from. Netrani Adventures are the leading water sports organisers here, so if you want to enquire about prior bookings and accessibility, contact them here.
Lakshadweep literally translates into '1,00,000 islands', and despite its many bounties, remains off the beaten path for travellers. Its relatively isolated nature has helped in preserving the marine and coral life of the area. As one of the best destinations for snorkelling in India, dive centres in Lakshadweep also provide professional courses in scuba diving, surfing and snorkelling. The Bangaram and Kadmat Islands are renowned as ideal snorkelling spots.
Dive centre:
Lakshadweep Diving Academy – Location: Kavaratti, Phone: 04896 262 005
Know Before You Go
The approximate cost for a 30-minute snorkelling session ranges from Rs 750 (in Andamans and Lakshadweep) to Rs 1,500 (in Goa). Pre-bookings are not necessary, but if you are visiting during the peak season (November to March) give the dive centre a call beforehand. Though snorkelling in India can be done throughout the year, but if you are aiming at good sightings, then skip the monsoon season as the water gets murky and visibility reduces significantly due to rains.
Frequent Searches Leading To This Page:-
2 Nights 3 Days Lakshadweep package, Lakshadweep Islands culture and food, Package rate for Five Days Lakshadweep, two days cruise package for lakshadweep, 4 days Lakshadweep tour package