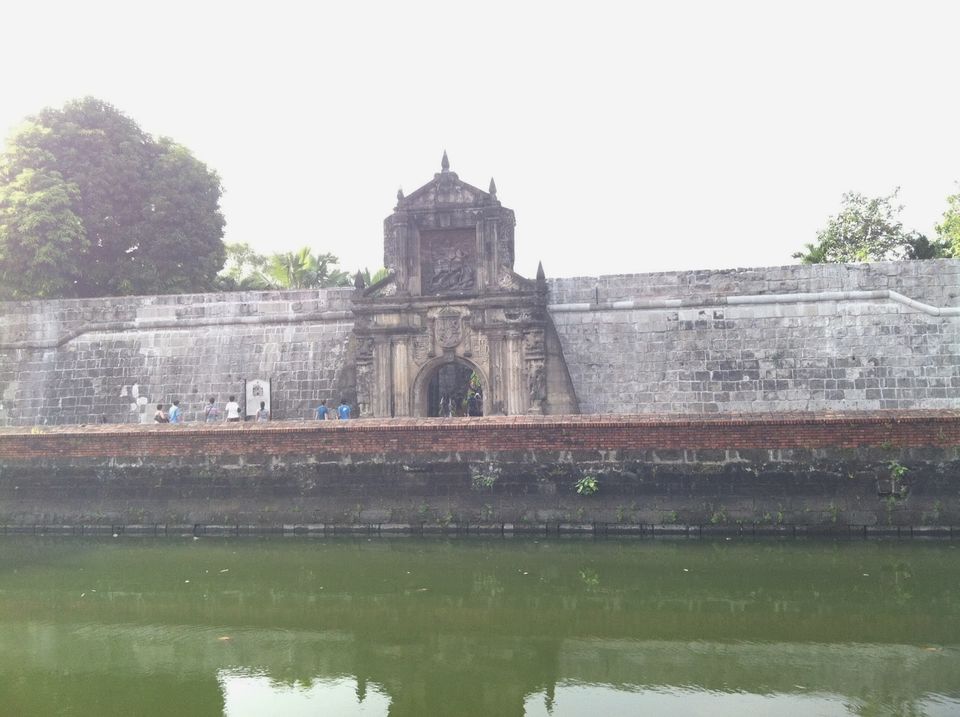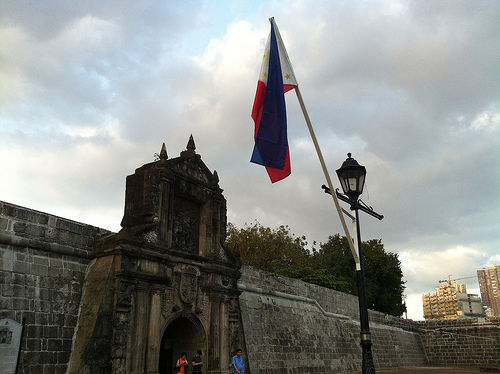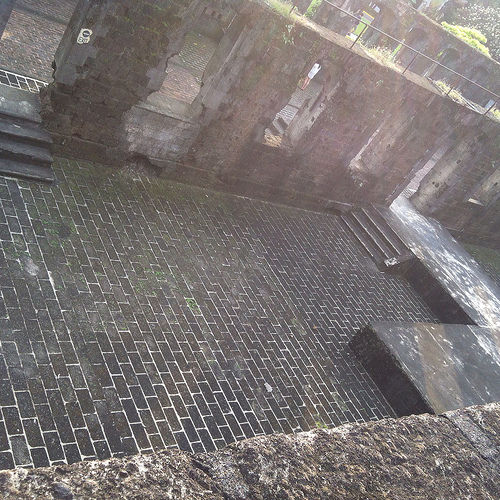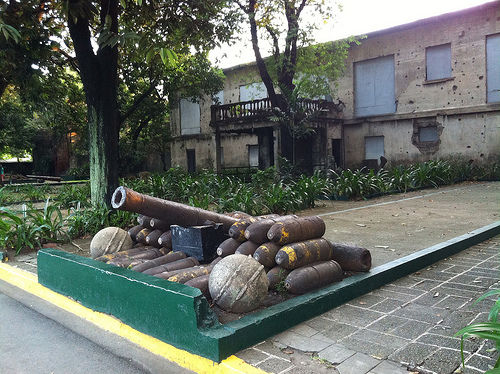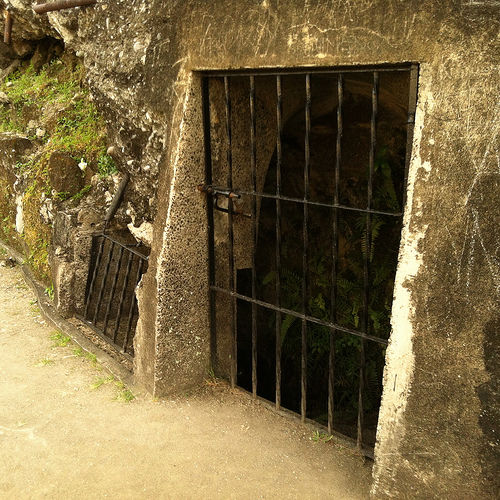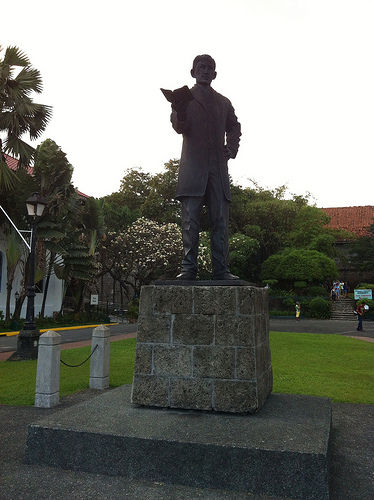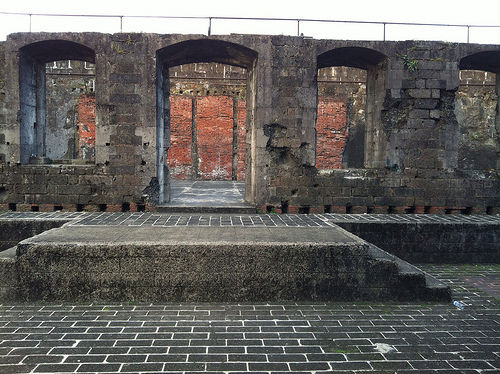 I started the New year 2014 by visiting one of the historic sites of Manila which is Intramuros. Together with my family on January 1, 2014 we explored the old Spanish streets and buildings that are mostly closed for the holiday. We sought out the two oldest churches: San Augustine and Manila Cathedral in the assumptions that they may be open for Catholic patrons to pray and tourists who want to witness the grandiose structure inside but we were sorry that they too were closed, but we couldn't hide away from admiring the massive structure that are stoned art and heavily carved on its walls and pillars. So we moved on forward to the nearest tourist destination inside Intramuros which is Fort Santiago.
Fort Santiago is an important part of Philippine history because this was where our National Hero Dr. Jose Rizal was imprisoned during the Spanish colonial period before he was executed. Fort Santiago has also been used and captured by new colonizers, after Spaniards this was used by the Americans who made changes to the fort and then there came Japanese colonizers who used the prisons to imprison 600 Americans who died there of hunger and suffocation.
At this moment this historic site has been restored and maintained for viewing and educational purposes for tourists and students who wish to have a grasp of history of the place.
"Gwardia Sibil" as they call the guards in the old history is now being impersonated by the peace enforcer inside the Fort by replicating the uniform, hat and other paraphernalia on their body. You may see some of them near the gate and some are roaming around and you can approach them easily for some photo ops.
Near the gate of Fort Santiago is the Rajah Sulayman Theater, this was formerly a military barracks converted into as such for live act performances of PETA.
From the gate of the fort you will notice shoe prints that are covered with gold plates and if you follow those shoe prints it would lead you to where Dr. Jose Rizal's prison cell when he was being held captive by the Spaniards during his era. Those shoe prints were granted in 1996 during the presidency of former President Fidel V. Ramos as "Last Walk to Martyrdom Trail" to commemorate the centennial of Dr. Jose Rizal's martyrdom.
The cells and dungeons used for the captives are now being restored for public viewing. I could imagine the pains and the sufferings of those imprisoned here. There are also some vintage mortars and bombs that are displayed outside which were used during the World War II.
One can learn many things from the history of the past by visiting Fort Santiago and at the same time also a good place for family and friends bonding as the place is kept not only for educational purposes but for recreational as well.