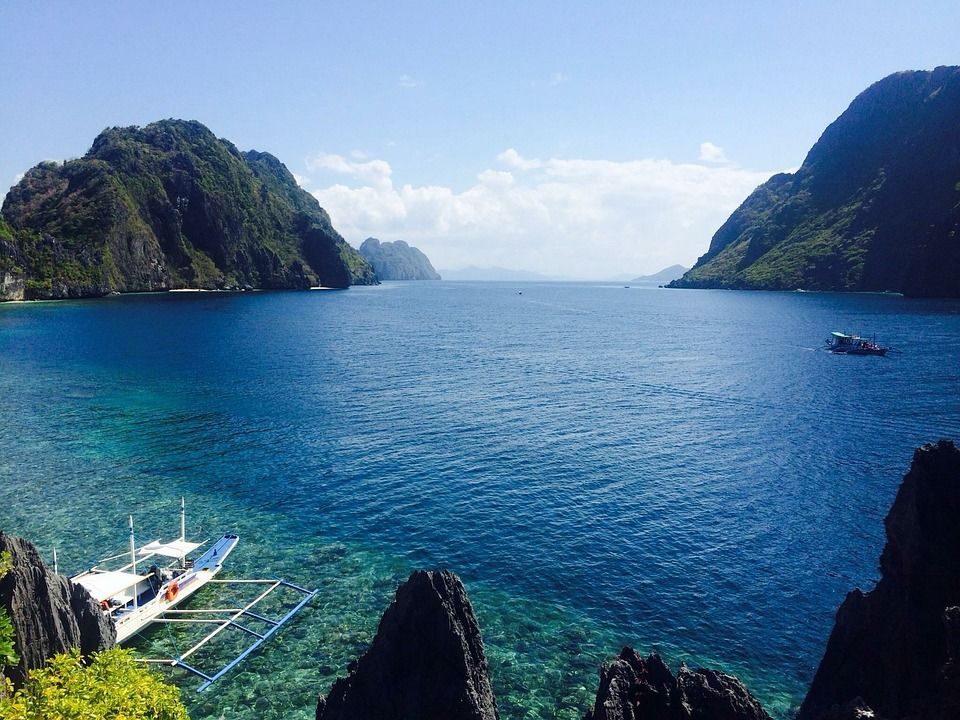 Move over Maldives! The turquoise waters caressing the white sands off the shores of 7,000 islands in Philippines are all the beach-love one can want. With highly diversified marine life and untouched natural spots waiting to be explored, the beaches of this lesser explored jewel are a must-visit before you die!
Why travel to Philippines?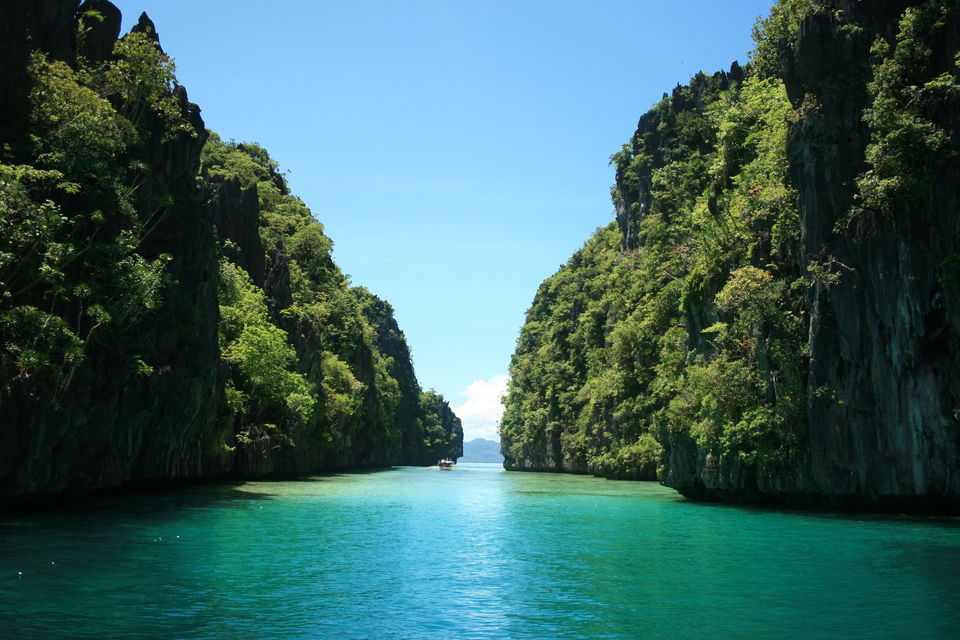 The transparent waters in Philippines are not the only thing that will keep the explorers hooked. The coast of El Nido offers striking limestone formations, empty lagoons, marble cliffs, prehistoric caves, waterfalls and cosy restaurants that stay awake till dawn. Here, one can also spot a rich variety of marine life.
The Boracay Island is an ideal destination for water sports-fanatics. For the brave souls, the secluded Palaui Island offers crystal blue waters surrounded by volcanic rocks, but one must trek patiently and seek help of the locals before witnessing the raw beauty of this place. Travellers can even camp under the stars here. Furthermore, the island of Bohol is famous for its Chocolate Hills, an unusual rolling terrain of more than 1,000 dome-shaped hills. The hills turn brown in colour during dry season, when the grass dries. Step into Philippines for a surreal experience with bountiful options to explore!
The Food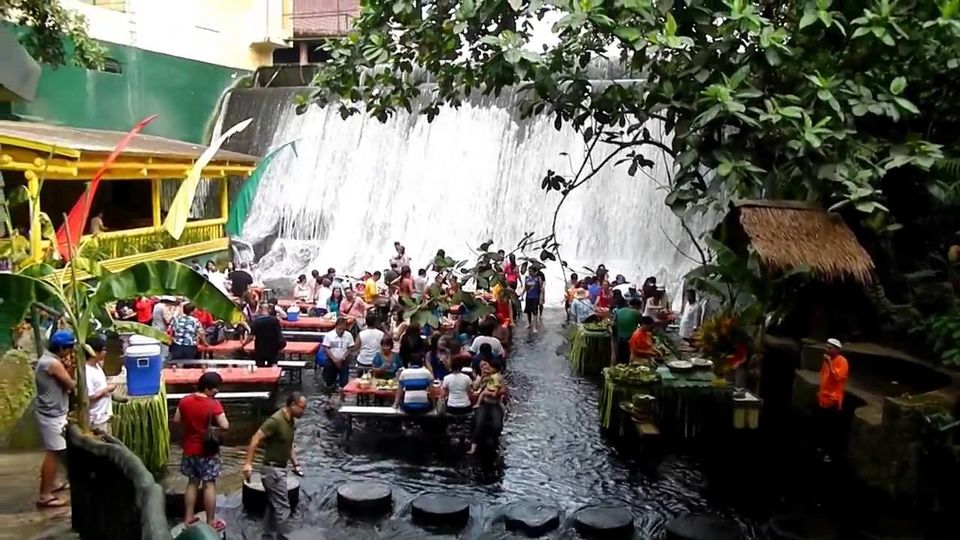 The local cuisine comprises of some lip-smacking dishes that leave foreigners feeling strangely enchanted. Start with the most popular Filipino dish, Chicken Abodo, a type of marinated chicken. Try Balut, which is a commonly found duck embryo street food snack. Taste multiple renditions of Kare kare, an oxtail stew, that are available throughout the country or dip into Kinilaw, a raw fish salad. Villa Escudero's Waterfall Restaurant, People's Palace and Abe are some of the more popular eateries among the locals. However, for unforgettable flavours of milk shakes and ice creams, the best choice is The Lost Bread, while Antonio's has the best food in the country, hands down!
Visa
Indian passport holders do not require a visa for tourism travel not exceeding 14 days, provided they hold a valid residence or work pass issued by Singapore, Australia, Japan, Schengen country, U.K. or U.S.A. Travellers who wish to register for visa must do so at the Embassy of Philippines in Delhi. The Embassy in Singapore will accept only electronic passports and machine readable passports for visa applications. The cost of single entry is approx. Rs 2,840. For more details, click here.
Getting to Philippines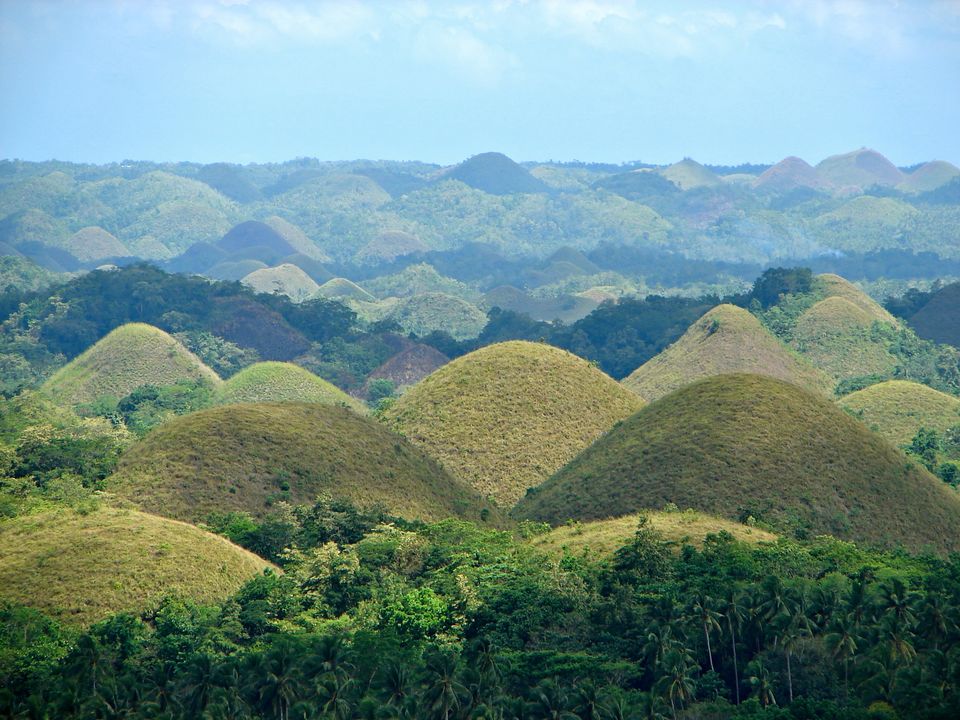 Multiple flights are available to travel from Delhi to Philippines. The shortest flight is from Delhi to Cebu that lasts for 14 hours and 15 min, while the longest flight is from Delhi to Laoag and takes 49 hours.
Costs
Multiple options are available when flying from Delhi and the most economic round-trip prices are below:
Delhi to Manila: ₹32,202 approx. (₱24,312)
Delhi to Angeles: ₹41,705 approx. (₱31,487)
Delhi to Cebu: ₹ 45,809 (₱34,586)
Delhi to Davao: ₹52,719 (₱39,803)
Taxi Tariff
In Manila, taxi fares are approx. ₱80.50/ ₹107 for 3 km. Check out approximate rates for different places here.
Accommodation in Philippines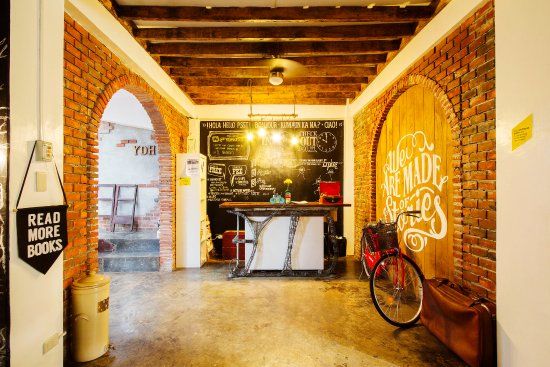 Manila Hotel is a beautiful 5-star hotel located in Manila just 700 metres from iconic Intramuros and 900 metres from Manila Cathedral.
The Lind beach resort in Boracay offers the best eating choices of all Boracay resorts and the stay comes with afternoon tea, a top-notch kid's club next to the gym and a luxurious spa for adults.
For hostel lovers, Yellow Doors Hostel offers a quirky refreshing ambiance. This funky place is run by locals. There's a cool resto-bar at the top deck for drinks and meals.
Check out more hotels and Airbnbs in Philippines!
Have you been to this beach paradise? Share your travel stories & tips and inspire others to have a great time in Philippines!