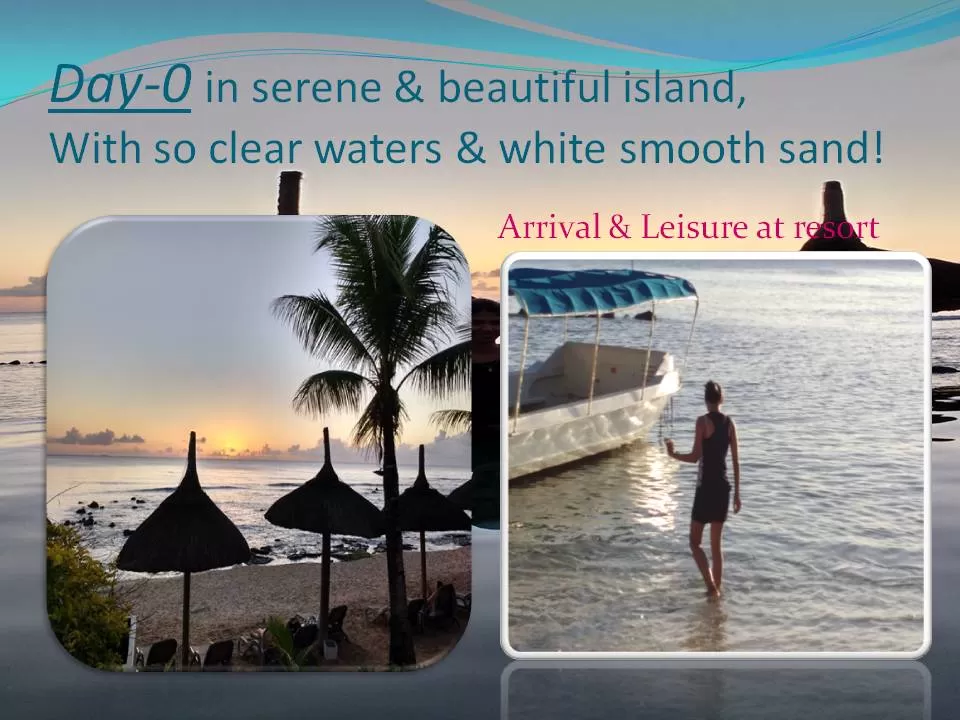 Travel: By air- from Mumbai to Port Louis airport
From the day we landed in Mauritius, it was a beautiful and soothing experience, and we never felt out of place.
Language: Most of the people understand Hindi and English. Locals are big fan of Bollywood movies and songs :)
Weather: Little humid and sweaty during April-May-June-July
Food: you can get continental as well Indian food in almost all hotels. It gets dark very early there, so roam around with safety, if you are staying away from main market area of Port Louis.
Stay: There are many resorts in whole of Mauritius, as tourism is main part of livelihood. Budget hotels are also there, but not too many. Prefer the mid range hotels or resorts.. way beautiful and worthwhile to live near to white sand and beaches always!