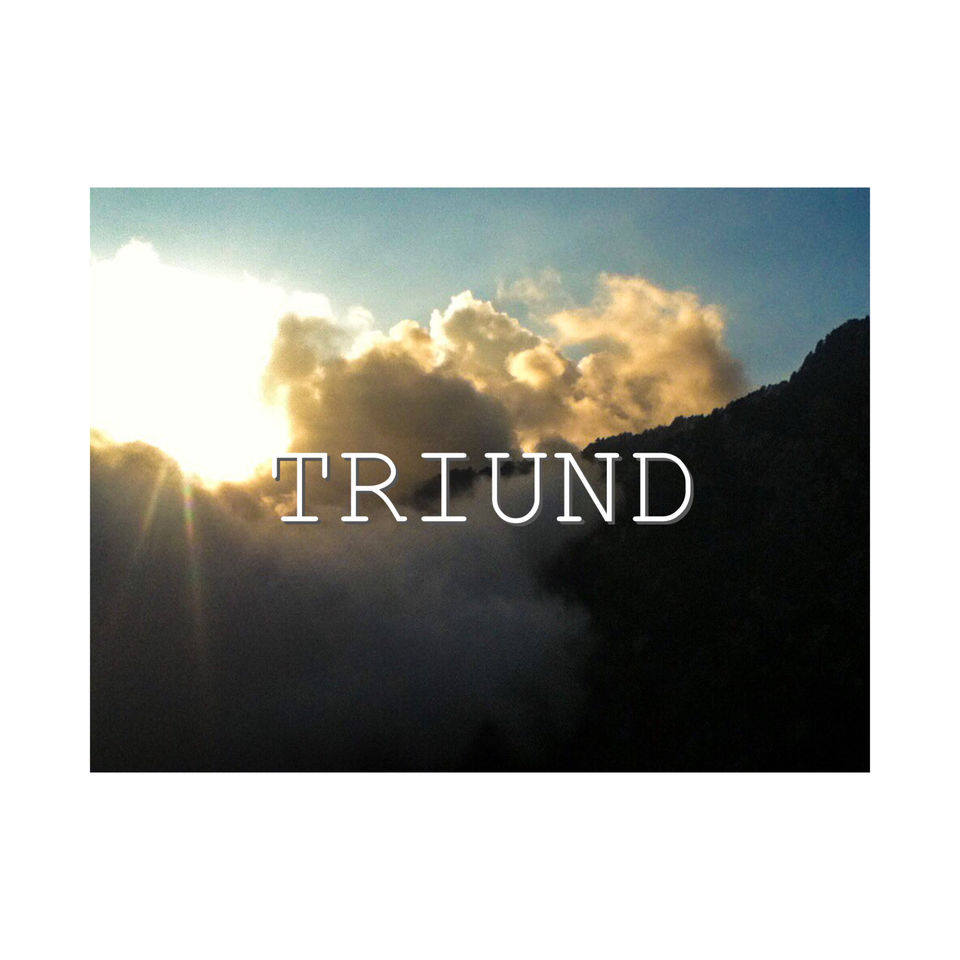 TRIUND is totally a Trekker's Paradise. In the evening when the sun is setting the clouds cover the whole place. You cannot see anything below the mountains. It feels like you are living in the clouds. Also in the morning during sunrise the sun feels so warm after a chilly night and it gives such a nice view.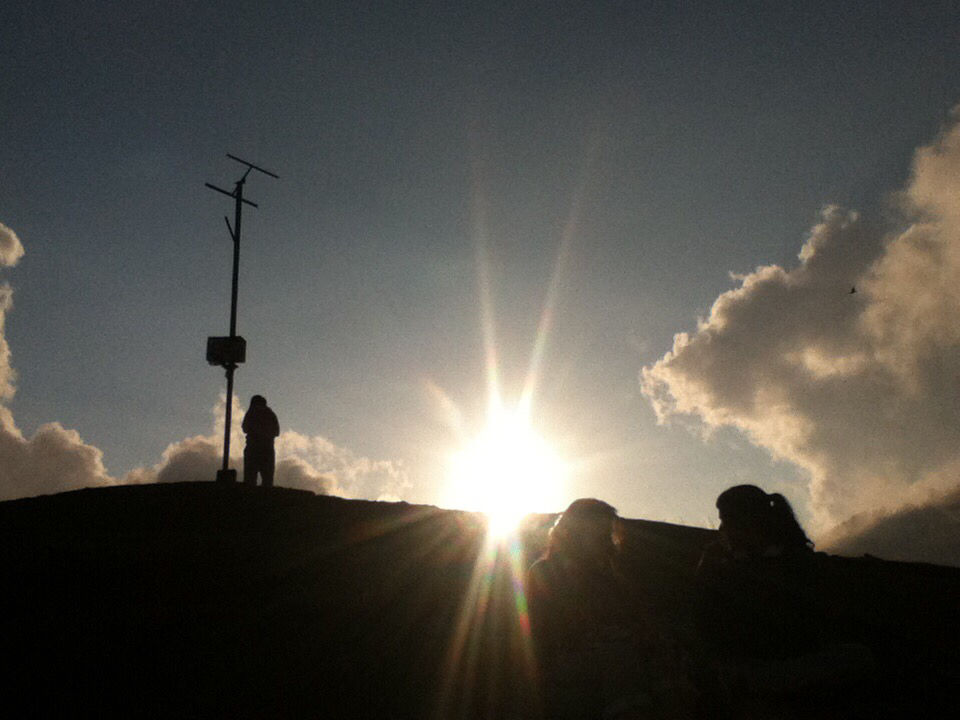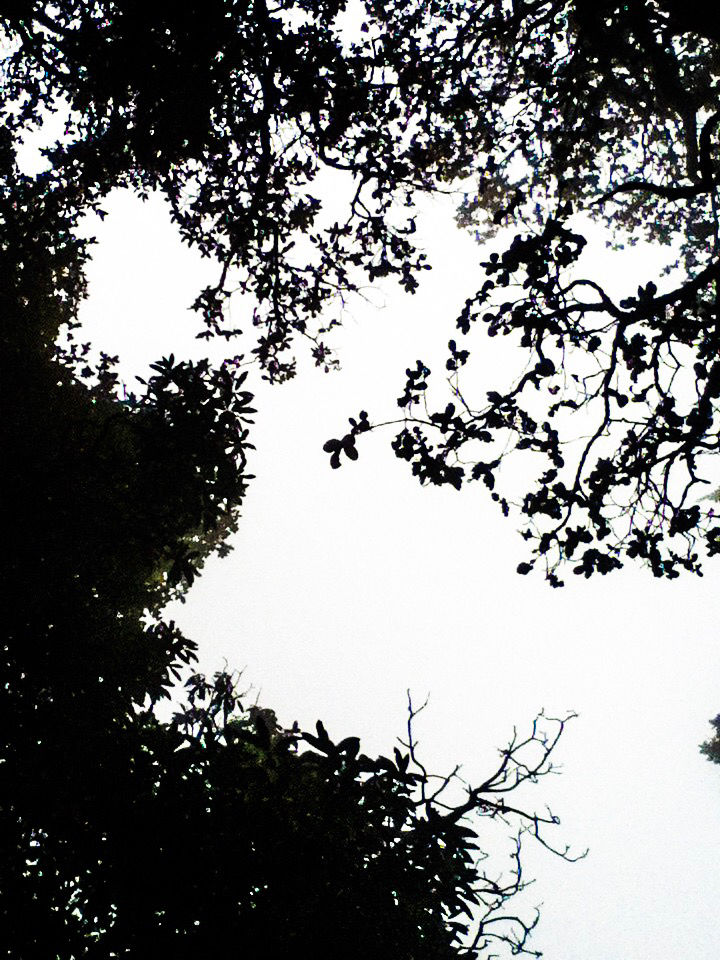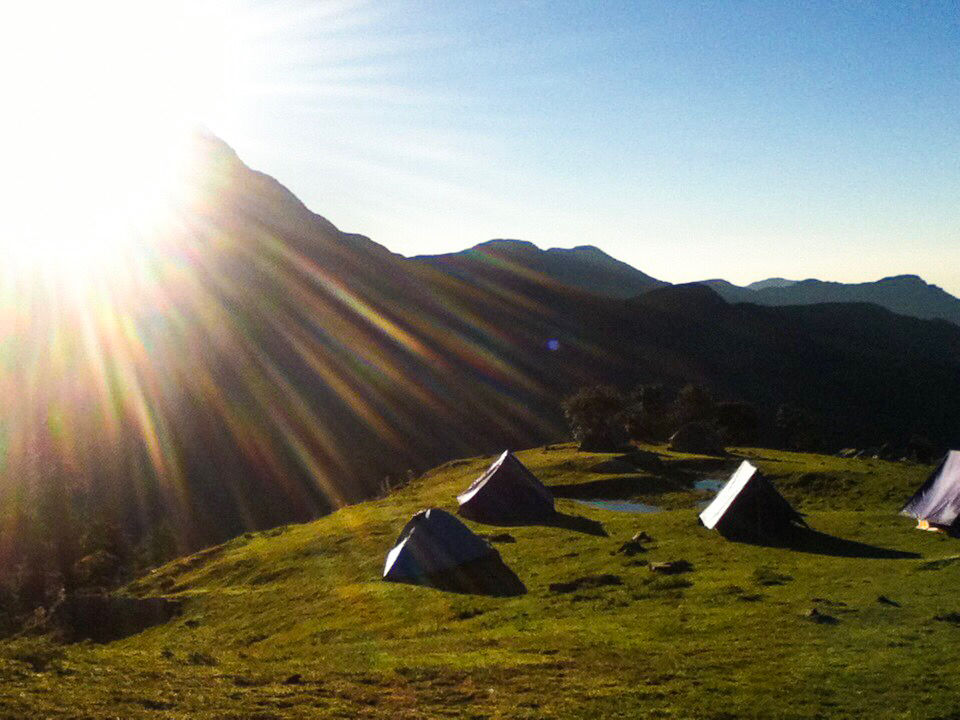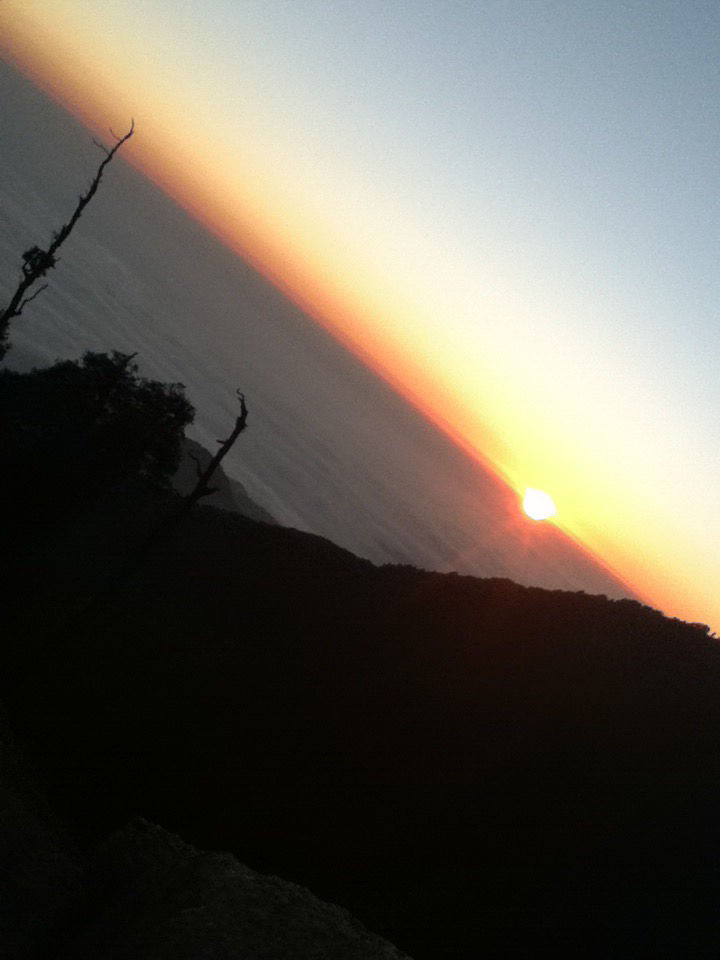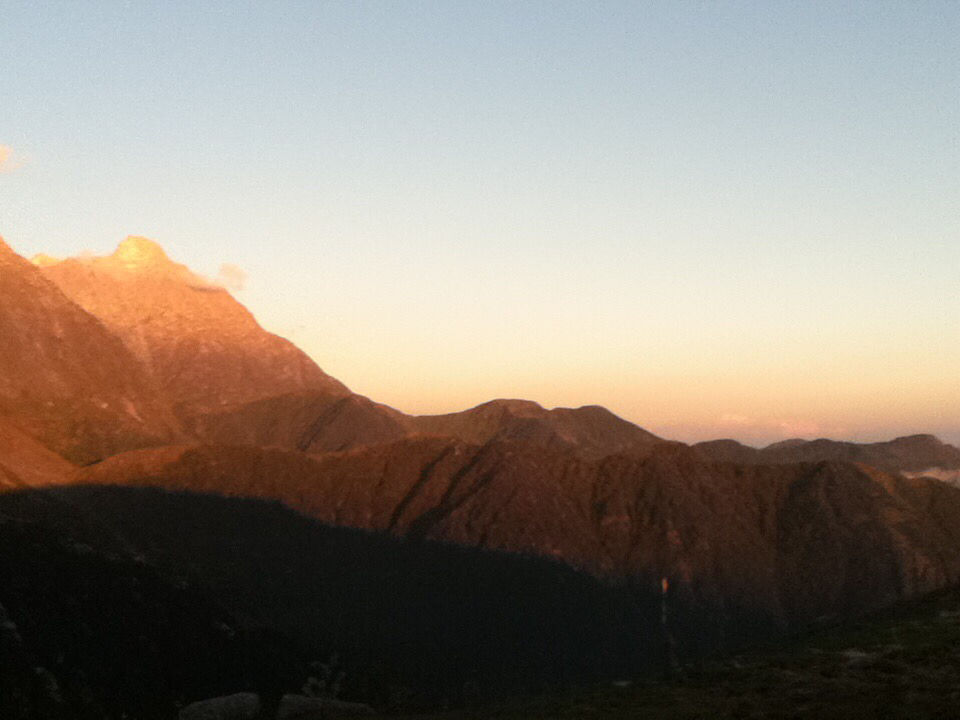 You will find a lot of trekkers in this area. To get here I went through the Mcleodgunj route. You will see in the pictures above the way the clouds cover up the area. It feels like there is nothing beyond the beautiful sunset skyline.
I loved it there. What is there not to love when you get walk along the mountains in clouds with such mesmerising view.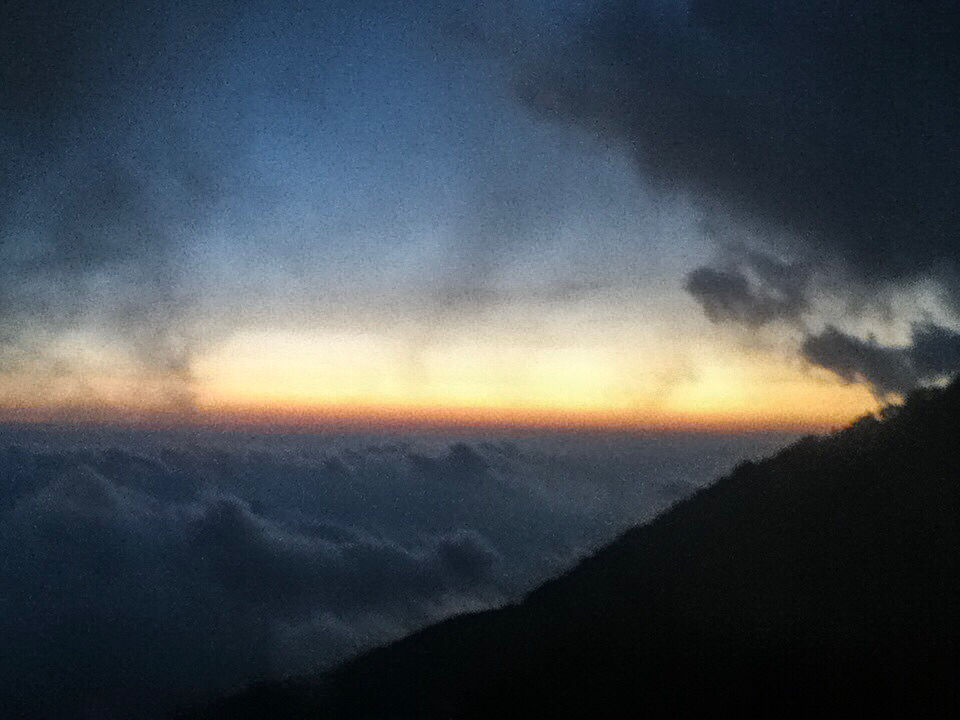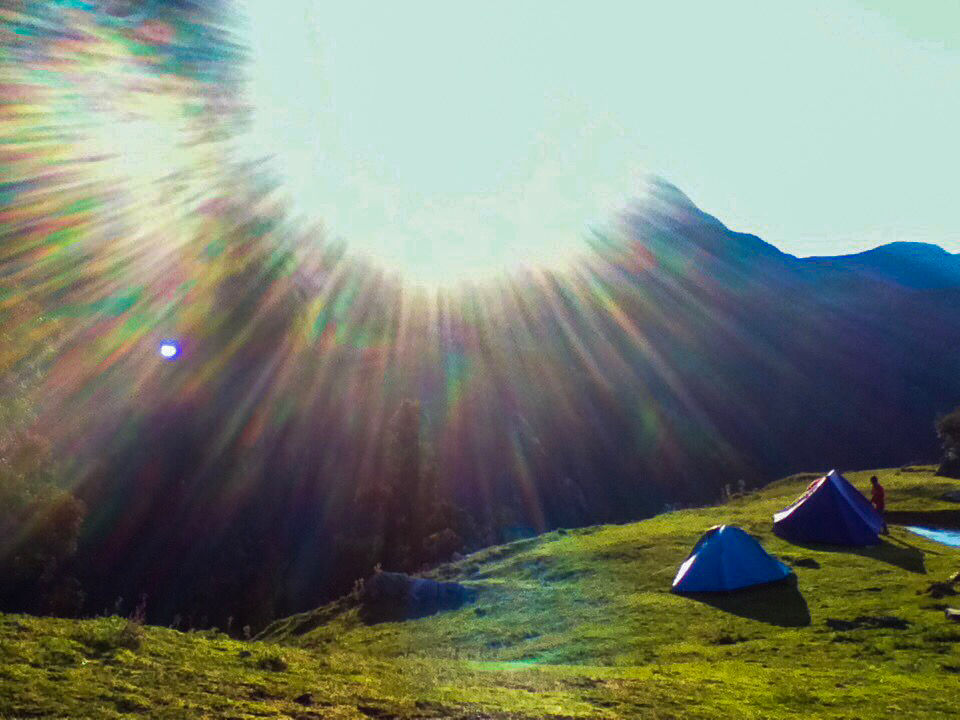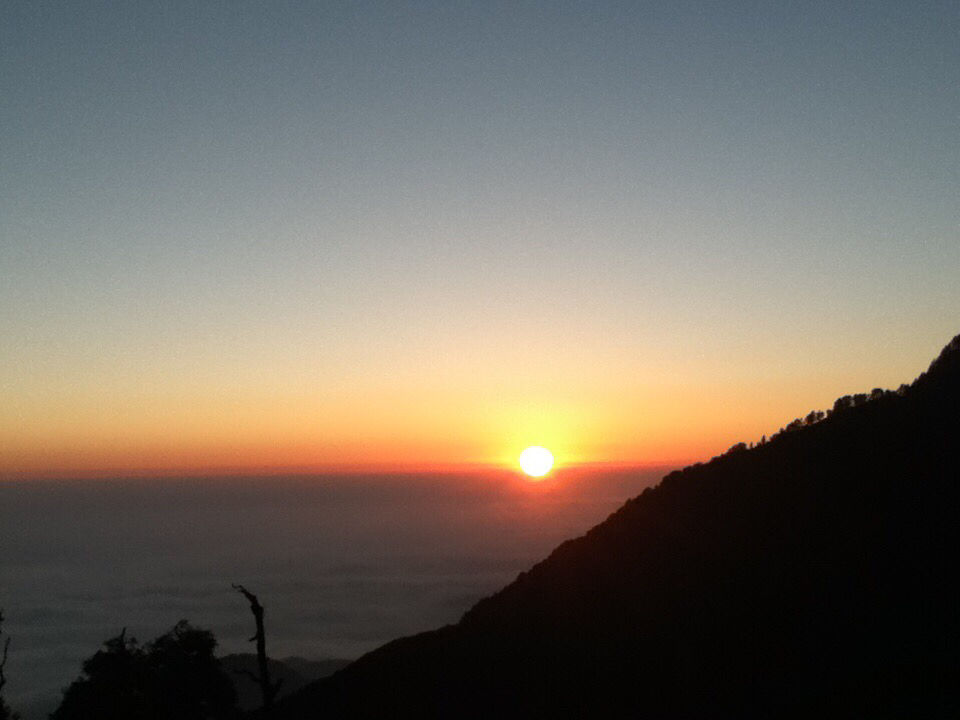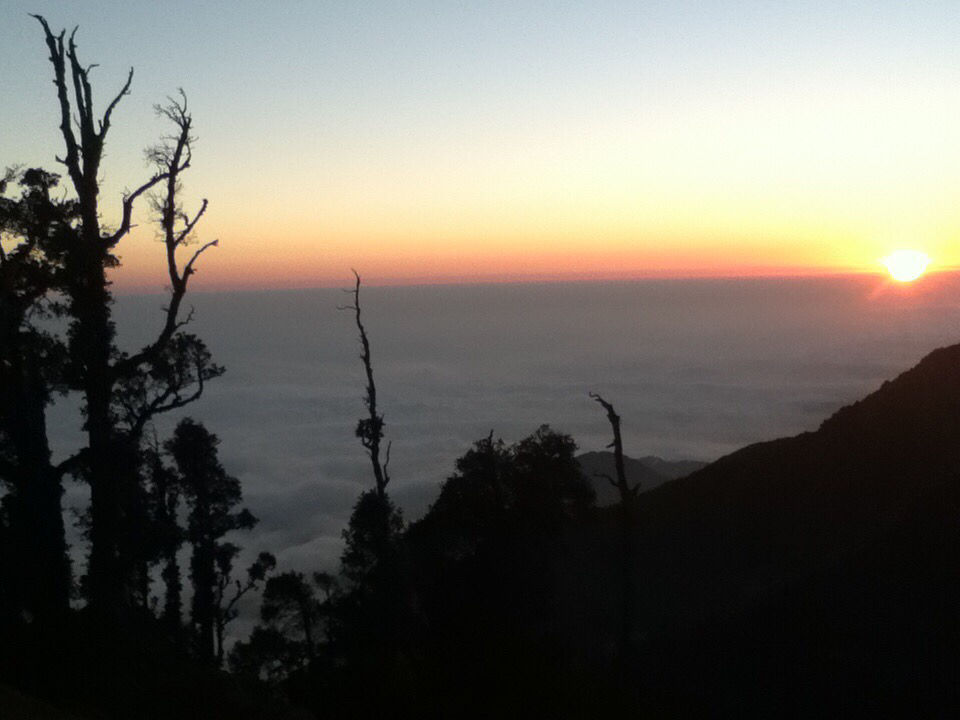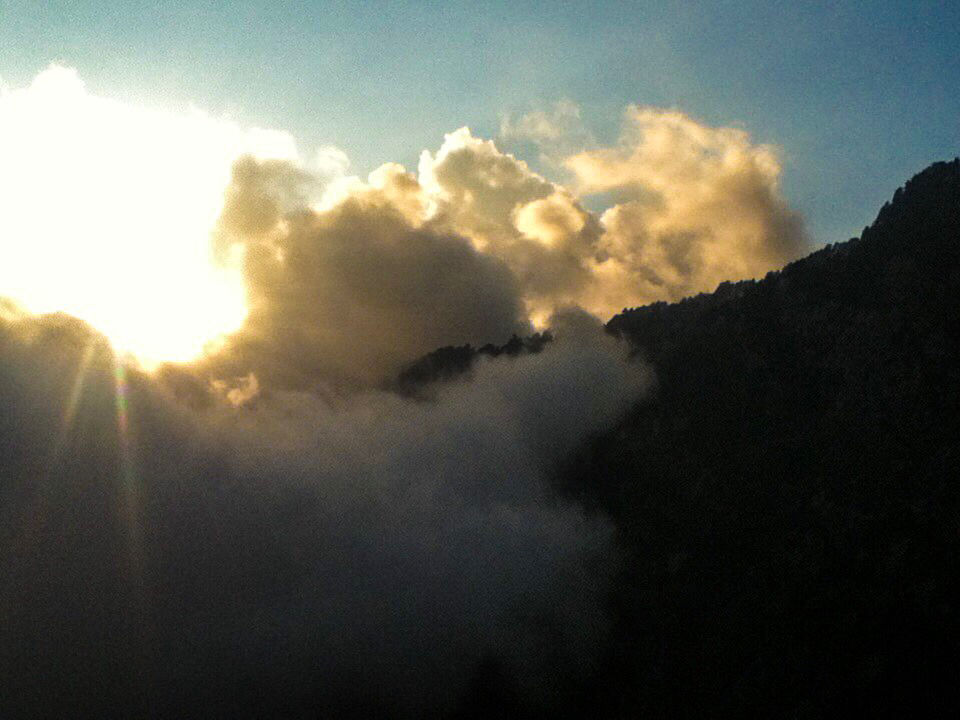 You will never know until you go!! So do go trekking on this trail if you are an adventure lover and love hiking, climbing mountains, etc.