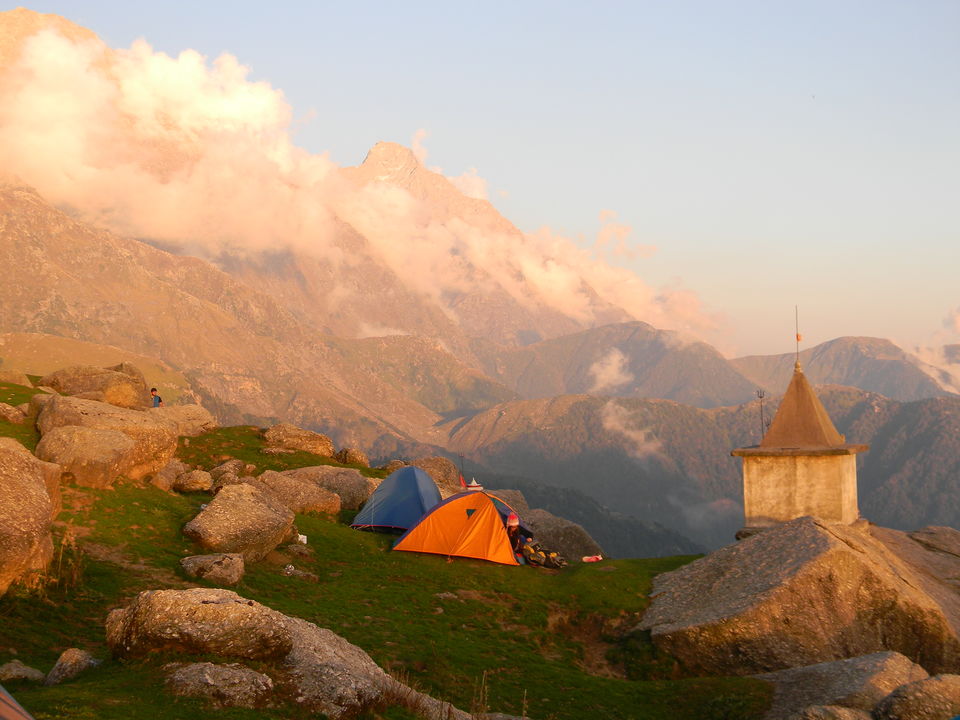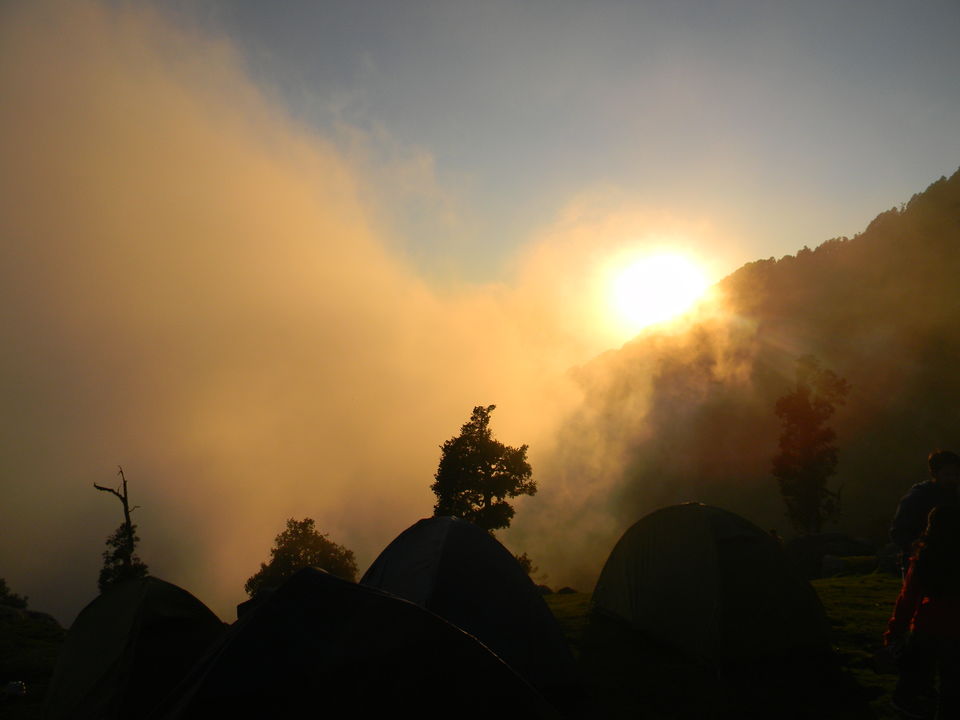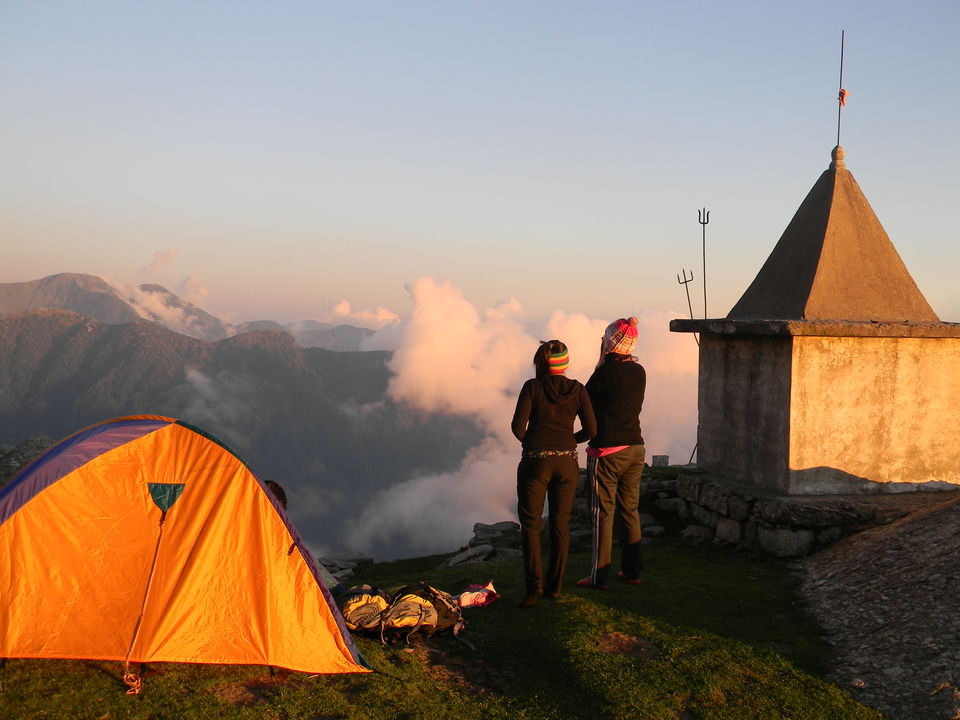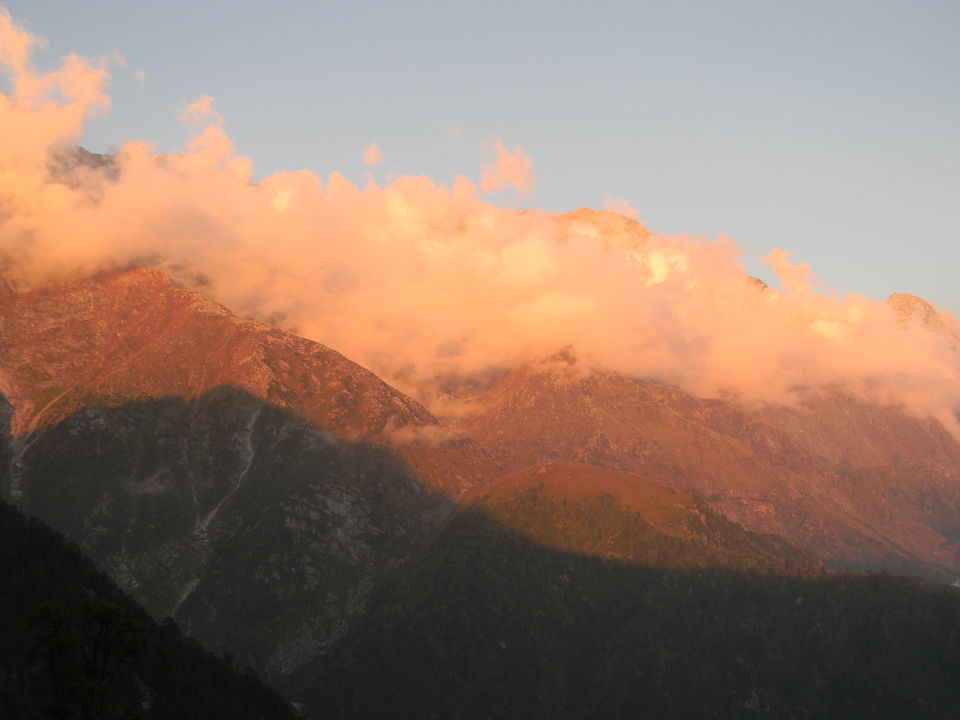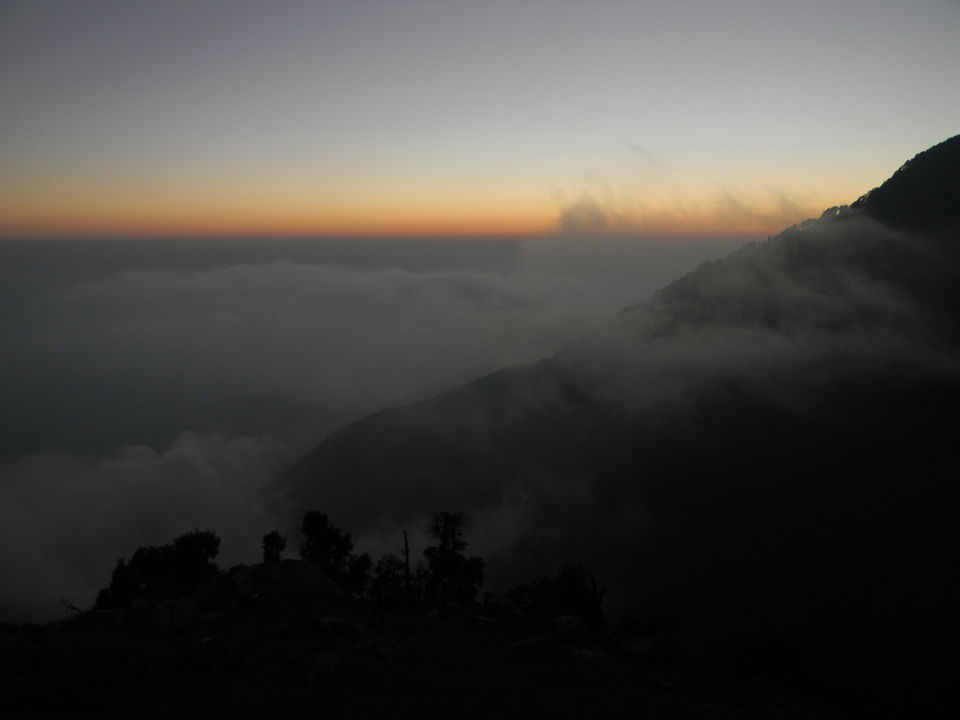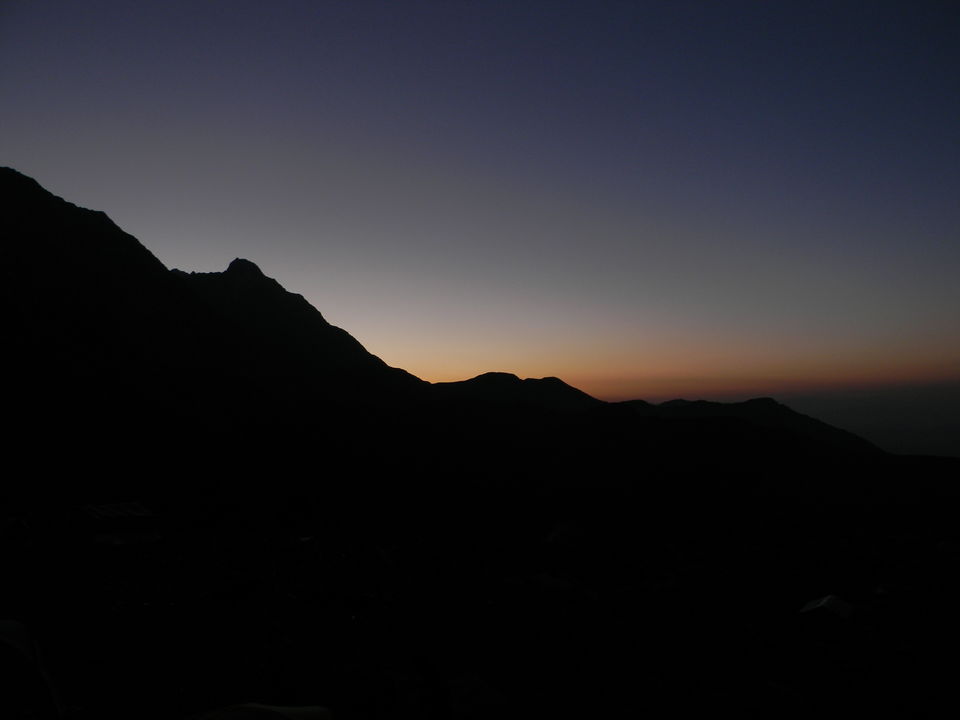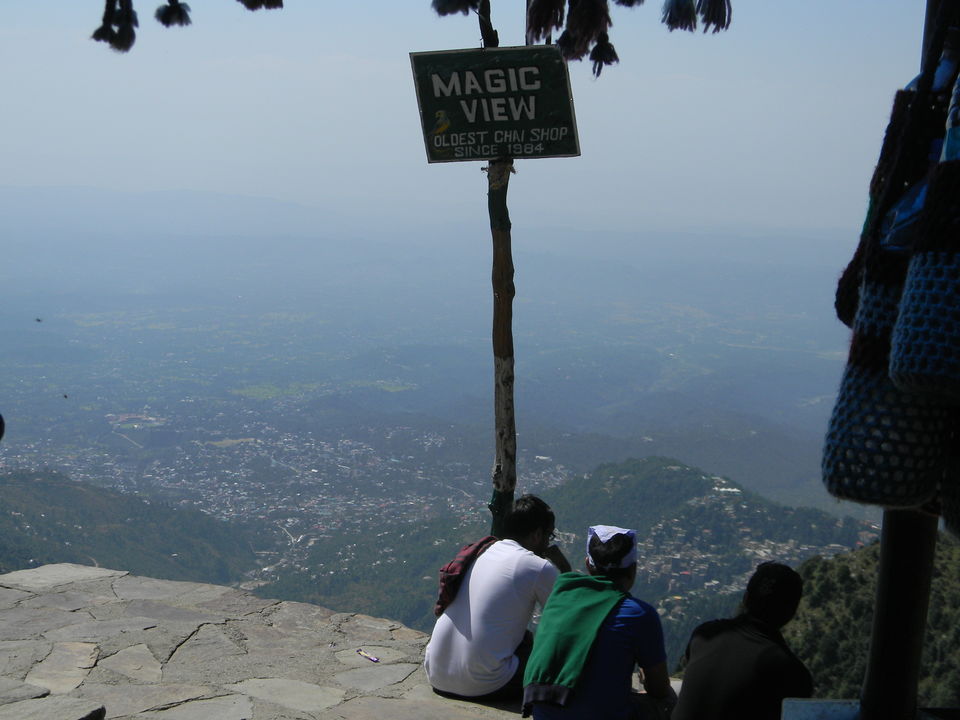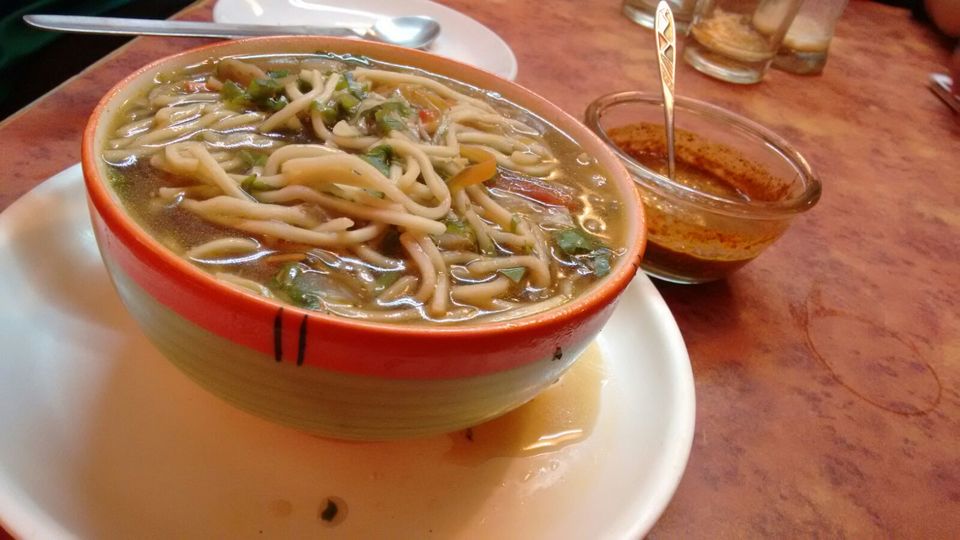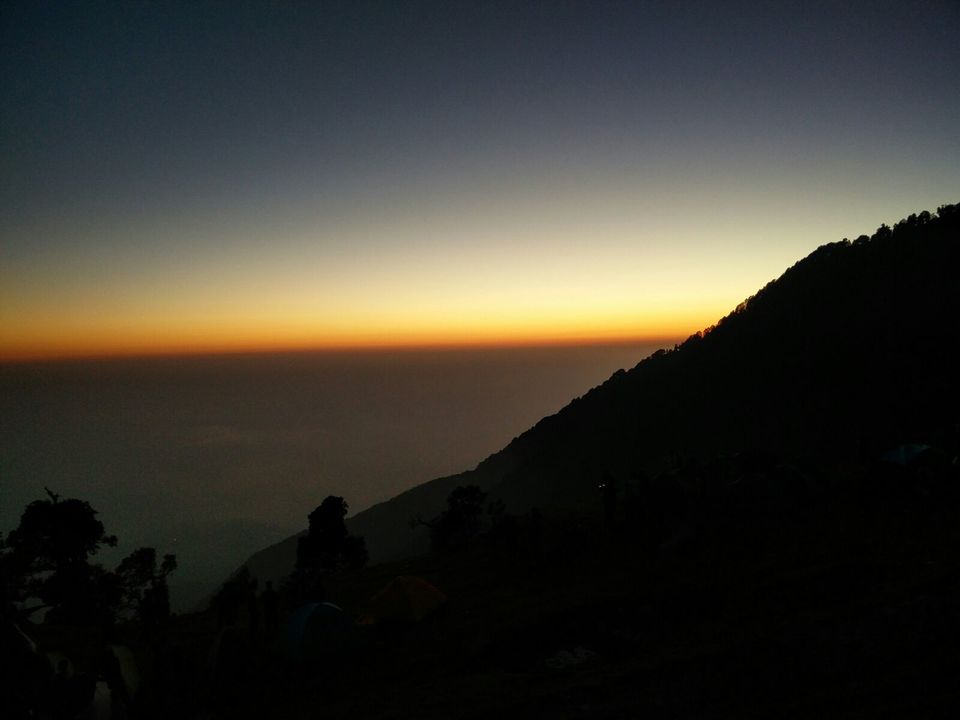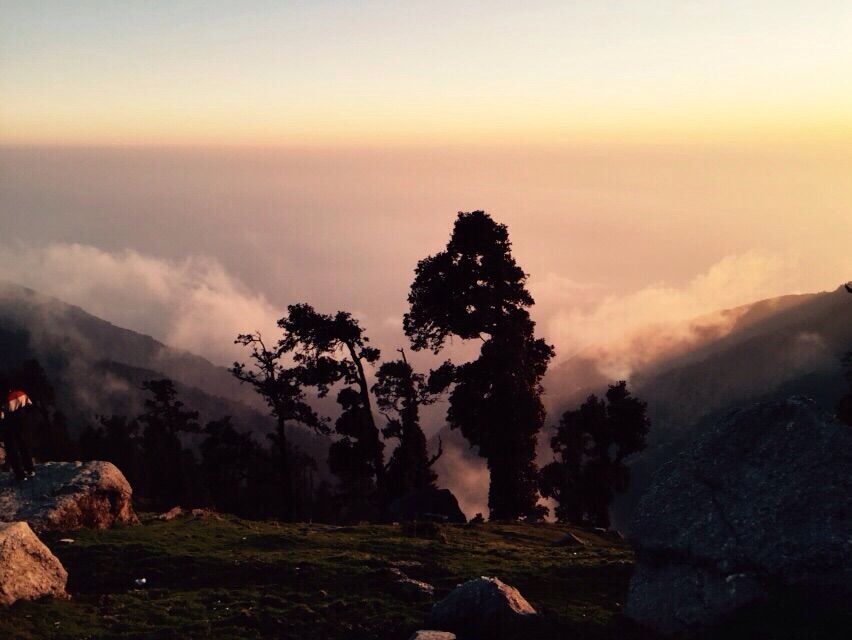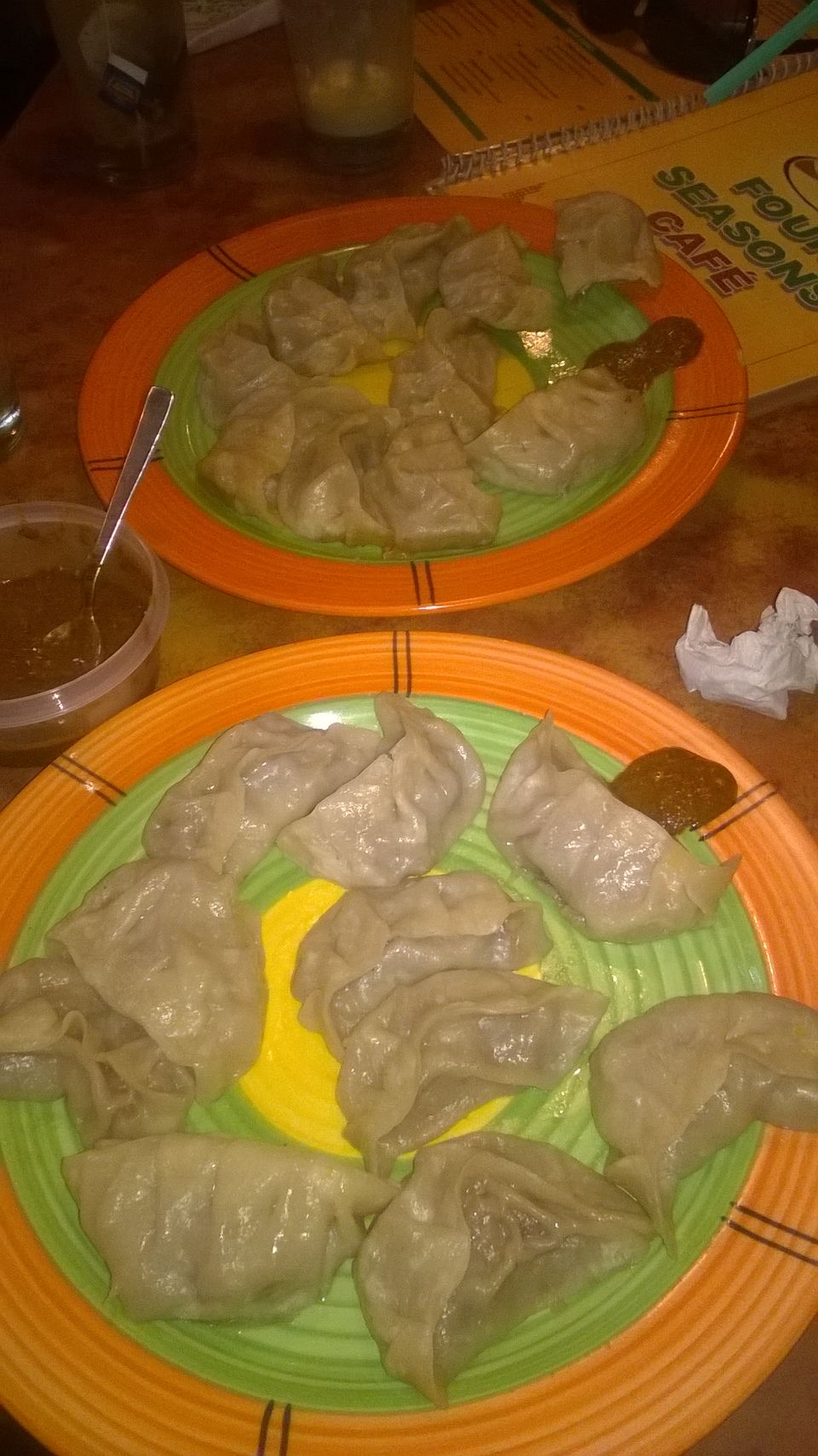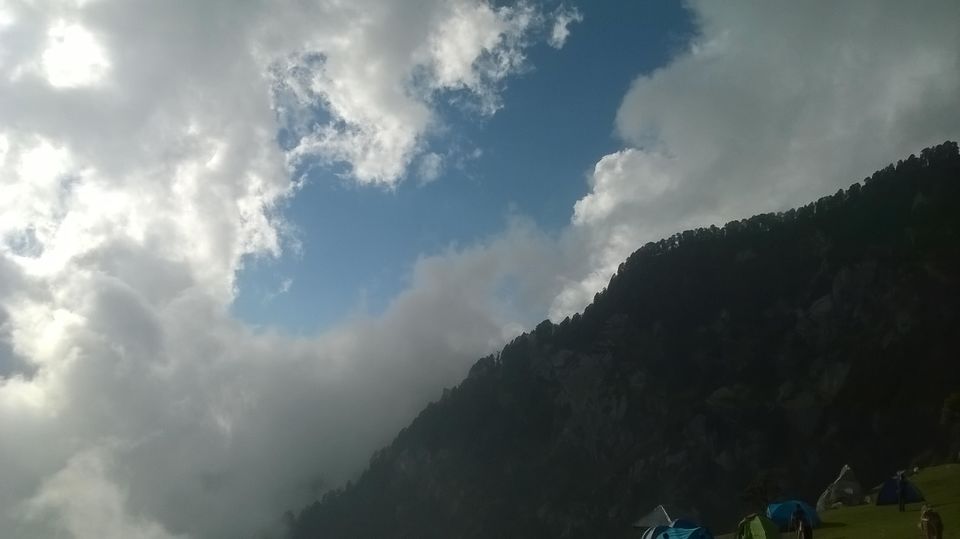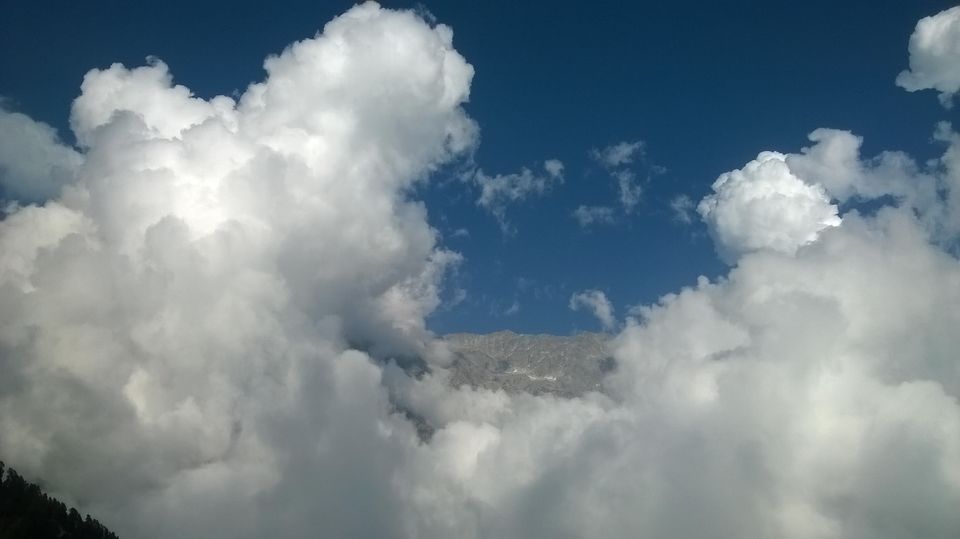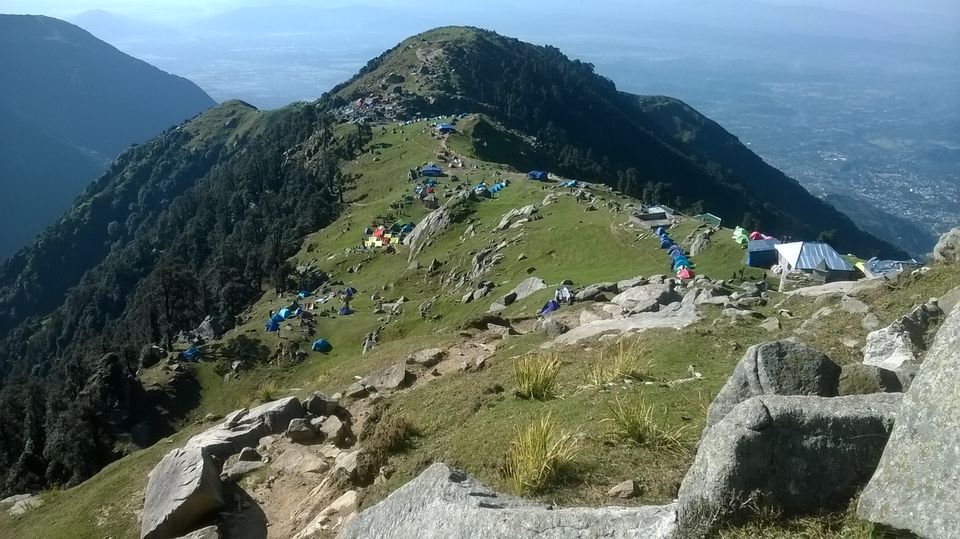 Someone once told me that life is just an accident, a chance, a serendipity, a coincidence and most of our lives have led up to this point due to one coincidence or other. Triund, was one such coincidence for me. Mountain monkey is going to talk about a very special place today. It's the place that taught me how to fall in love, it's the place where I found the real me for the first time, it's the place where destiny took charge. It's the place where I met her, It's the place where I fell in love. :)
Nestled in far reaches of Himachal Pradesh, Triund is neither too difficult nor too easy to reach. Its my 'go to' place when I need break from the hustle bustle of the metro life, this place just never fails to calm me down.
There are so many stories(I have been to this place so many times now) about Triund which I want to share with you all but today I am going to make it about the most recent adventure to the land of stars and sunset. I took my first official group as "Monkey from Mountains", so this story is even closer to my heart.
My group, could not have been a more diverse set of monkeys. There were school teachers, architects, software engineers, IT sales people, Art collectors, software engineers, business men, start up guys, consultants, marketing people, people from medical industry, statistical geniuses and all other sorts of monkeys. An amazing group of drunk people, trying to mount a summit, had you told me this before the trek I would have been really scared. All the way upto the top, I was constantly shouting only one instruction "walk on the left, don't fall off the mountain". As most of this group was trekking for the first time, I knew it even before we began that this is going to be an amazing experience for them all. I was so right!! :)
No matter how many times I reach the top, it never ceases to amaze me. There is a specific step on the trail when you are about to reach the end of the trek however there are still about 10-20 steps left in the trail. On that particular step, out of no where you get to see the first glimpse of the amazing Dhauldar ranges of Himalaya. Usually that is the step where you truly fall in love with the place. 
Trekking is a funny experience in many ways. First of all, it's a glamorous adventure. People envy you, if you have the guts to go out there in the wild because whether they accept it or not, not everyone can embark on the journey to the wild. It takes courage to get out of your comfort zones, it tests your limits and finally more often than not, it makes you give up even before you start. However, if anyone could have the balls to take this journey then its extremely rewarding. It liberates you in ways have never imagined. The sense of accomplishment on the last step of your trek is worth every step on the way upto that point. 
When I trekked this place for the first time, it was about 2 years ago. It was month of November and it had freshly snowed on the peak in front of the Triund top. So the only area without snow was the Triund top, everything around it was engulfed in ice. At night the peak in front was shining in the glory of full moon (hence the name moon peak), in the absence of the moon the entire sky was covered with a galaxy of stars. I am yet to see a place with more stars, billions of stars and a river of star dust. This my friends was my first experience at Triund.
Compared to my first tryst with Triund, this time was a completely different experience. I was created by clouds rather than ice on the top. The clouds which gave the illusion of heaven. When we reached the top this time, on that step where I usually saw the first glimpse of that moon's peak mountain I saw a sea of white. The entire Dhauldar range of Himalayas was completely submerged in the ocean of clouds. We were surrounded by clouds almost throughout the afternoon. I was almost scared that it would rain and a drenched night was last thing anyone wished for.
Having talked about the clouds play so far, you could guess how unsure I was about the sunset this time. I love the sunsets at Triund, they happen to be my favourite moment of the day at Triund.
Let me tell you about the sunset at Triund, I want you to close your eyes and imagine standing on the top of a mountain peak and staring at the sun in its final moments of the day. The vast valley filled with fields, houses, small little hills, river etc. right in front of you. There is nothing taller than you in front of you however mighty moon's peak of Himalayas stands tall right behind you. Now as the sun sets down, everything in the valley has already turned dark but the sky is still alit. Slowly the colors on the sun change first different shades of yellow then red and finally the shades of orange appear. All this while sun starts to go down as if the mother nature is slowly putting it to sleep. Right when the sun is about the disappear completely the sky line beside sun becomes purple. Right at that moment you turn back to look at the mighty moon's peak mountain get painted in orang, an orange mountain as I like to call it. That my dear monkeys is my favourite sunset.
So this time, due to the clouds cover I was not sure if I would get to enjoy the sunset this time but then the monkey gods were on my side. Clouds gave way to sun and it went down in the lap of clouds. They say, no two sunsets are exactly same. Well, I believe them. This time around it was like seeing the sun from god's eye, sitting on a spot beyond the clouds and seeing the sun go under the clouds. What a feeling!
As it was a long weekend as usual the entire Punjab and Delhi registered their presence(so many people). My only problem with such a large gathering was, why did they have to litter the place. I mean fair enough you guys had long vacation but why did that have to be lets-destroy-the-nature weekend. It annoyed me beyond anything to see people throwing those water bottles or those plastic canes wherever they felt like. They drank, they littered and they left. Be responsible with nature. Be mindful.
As the darkness approached us, the temperature dropped down too. This proved to be an awesome setting for a legendary bonfire. That was the beginning of an awesome night around the fire. A friend once told me "Old monk is the drink of Gods", so true. The spine chilling cold, the heart warming fire, the star lit sky, the hot soup, the warm food and lots of "Old Monk" was a perfect recipe for night full of stories. People drank, sang, danced, fell, crawled, ran, fought (to my utter surprise), kissed, passed out, talked, shared food and so much more.
At the end of the night, what happened on the top of that peak stayed on top of that peak. I guess you would need to join me on my next adventure to hear all the crazy stories.
Monkey woke up really early(like 4:30 am early) next morning. If the night was quite then the morning was quieter. Sitting at an approximate height of 9200 ft., when sun starts to show its face and colors the entire landscape with its morning glory, the mountain becomes romantic. If you are ever there in that setting staring at the orange sky in the chill of morning mist, you will know what I mean (and of course, you would need to be in love to understand how a mountain can become romantic).
For first time trekkers, coming down could be considered more difficult than going up. So in the uphill trek, you end up stretching your muscles however in the journey back most of your body weight goes to the knees. This is a deadly combination for first time trekkers(most of my group was made up from first time trekkers). As a result, be ready to have a really sore body at the end of your trek. This makes it a perfect case for a Spa session at one of the many massage centres in the market area. Especially, if you are a first time trekker. However as I have mentioned somewhere in this article already, every step you took on the trail is completely worth every sore limb of your body. The sense of accomplishment that follows is simply magical. 
Once the trek is complete, all you can think of is those awesome chicken momos, honey lemon ginger tea and maybe a slice of orange honey cake. Somewhere in McleodGanj market, all you hungry souls will have a small table waiting in some small little Tibetian cafe (with awesome chants constantly being chanted in the background). 
Triund is usually a 2 day experience, if you plan well then you can easily cover surrounding areas like Bhagsu, McleodGanj, Naddi Village etc...
As a wanderlust, I have this theory that every place has something unique about it and no matter how many times you travel to the place, it will find ways to surprise you. The surprise might come in the form of a warm wish from an old lady managing a bakery or it might come from that delicious plate of chicken momo or it might catch you in the middle of night starting at a sky full of stars. 
I read it somewhere that "At least go on one trek in your life", if you still have not then pack your bags and catch the next bus to Triund. Life will find ways to occupy you every day, just give your life a break. Give yourself a break...
Monkey, over and out!! 
Read more at https://www.facebook.com/mountianmonkey