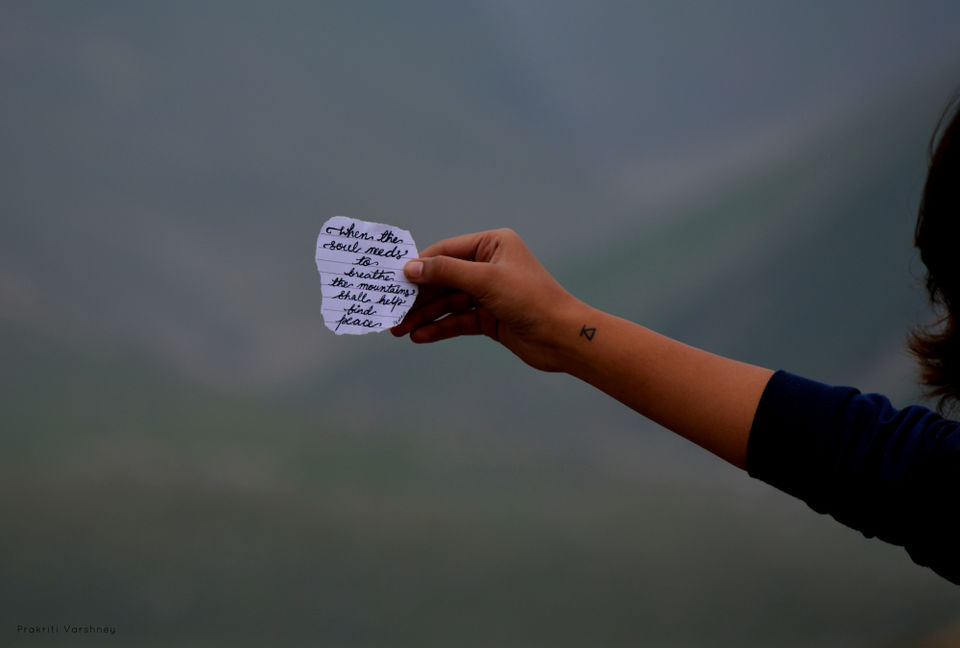 We woke up before the sun and hopped into the taxi to start our adventurous journey. From the streets of Manali via Gulaba and Marhi to traffic of Rohtang La, we drove on the road covered with clouds witnessing amusing sights! First, we took a halt at Marhi (about 35km from Manali) for some tea-coffee-maggi-omelette-sandwich, basically everything available! After filling our stomachs, we moved forward. Rohtang is around 50kms from Manali which takes about 5-6 hrs to reach because of unnecessary traffic and too much of touristy oojah going on.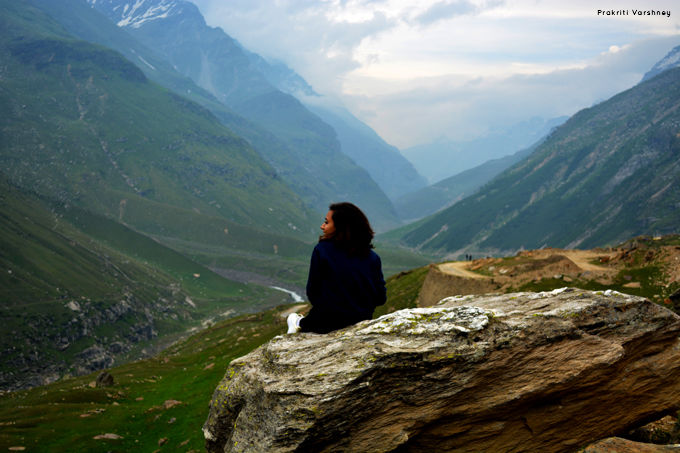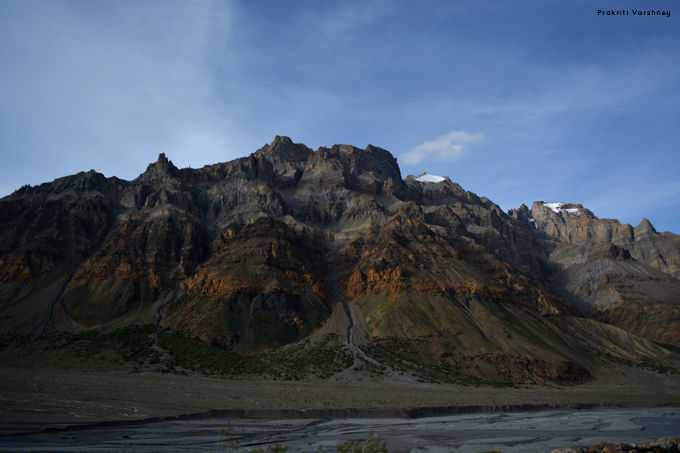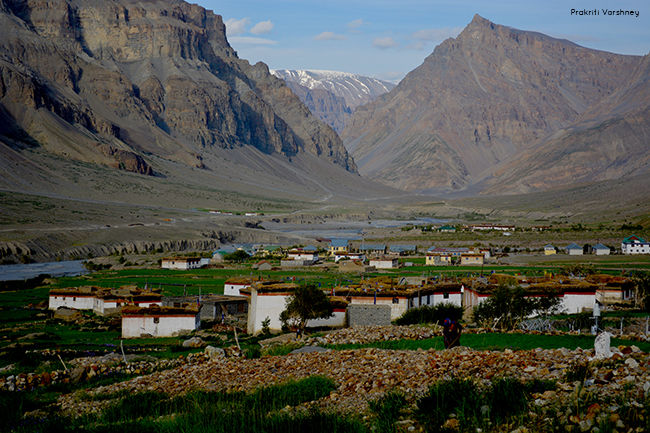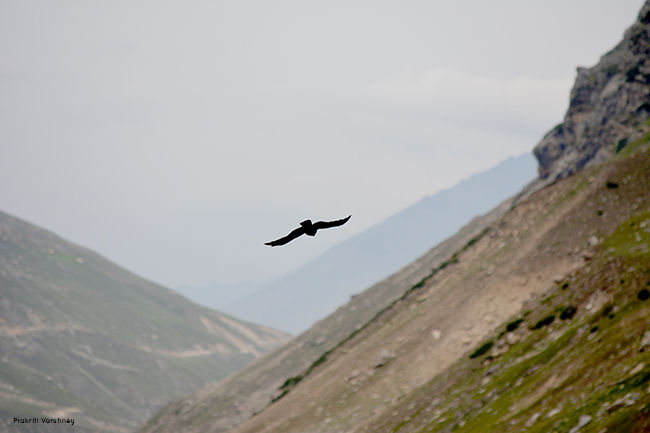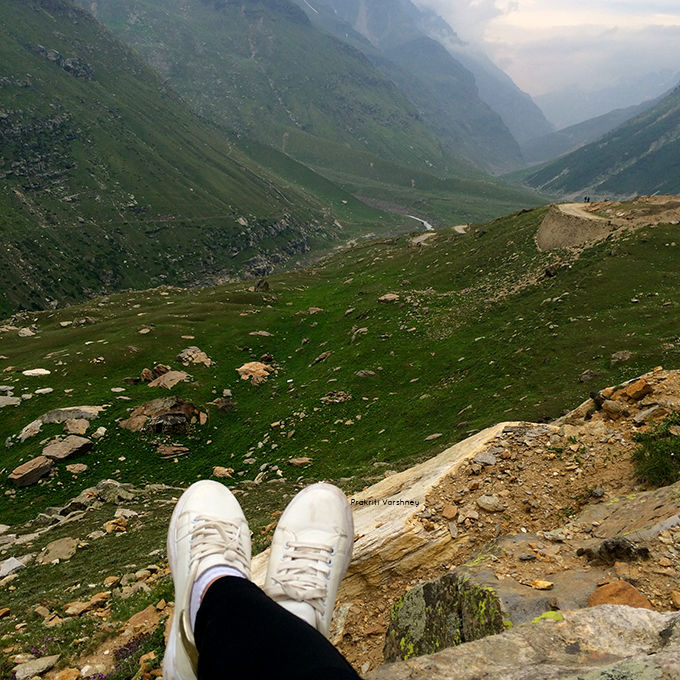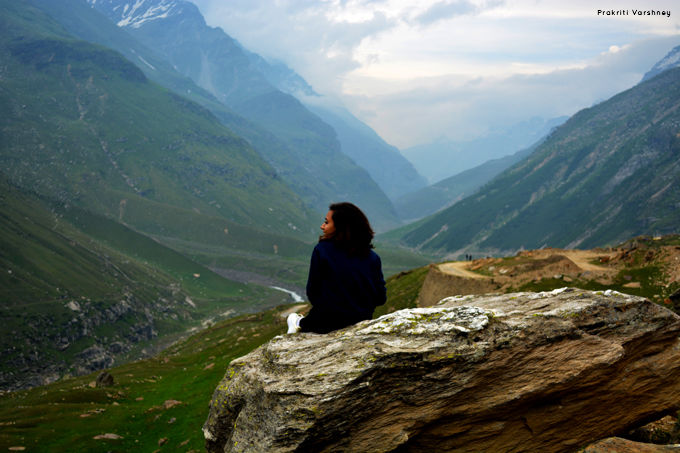 We reached Gramphoo after crossing Rohtang La and spent some time enjoying the beauty of the Chenab River. Road after Rohtang La is deadly and bumpy. One can not just sit straight till Kaza.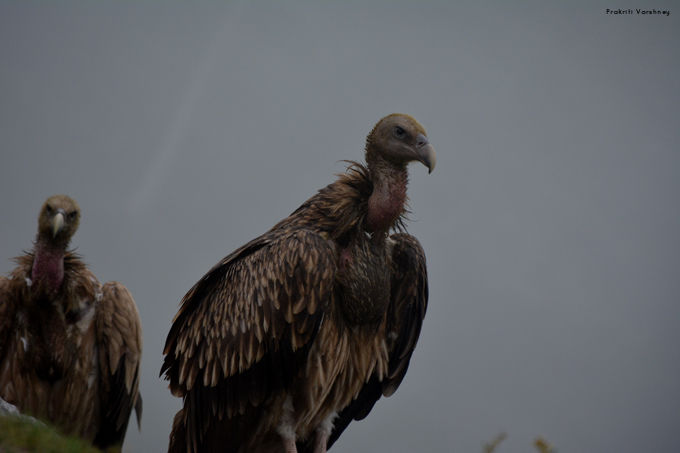 Our driver was so skilled that he took shortcuts on those gruelling roads and scared the hell out of us! With all those twists and turns we kept moving, having to take a halt at Chhatru(about 85kms from Manali) because BRO was working. After an hour long wait or so and loads of pictures, we proceeded with our journey.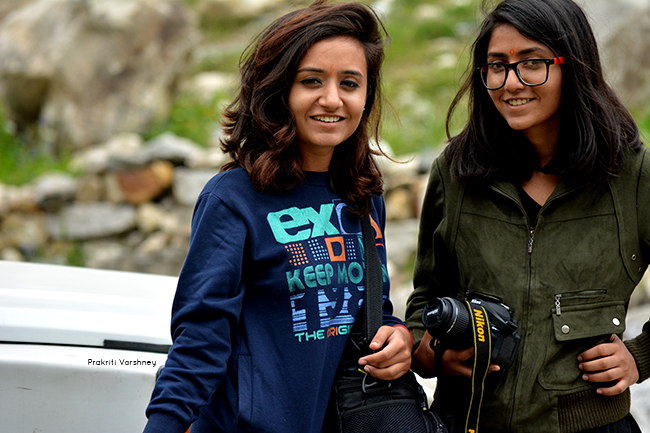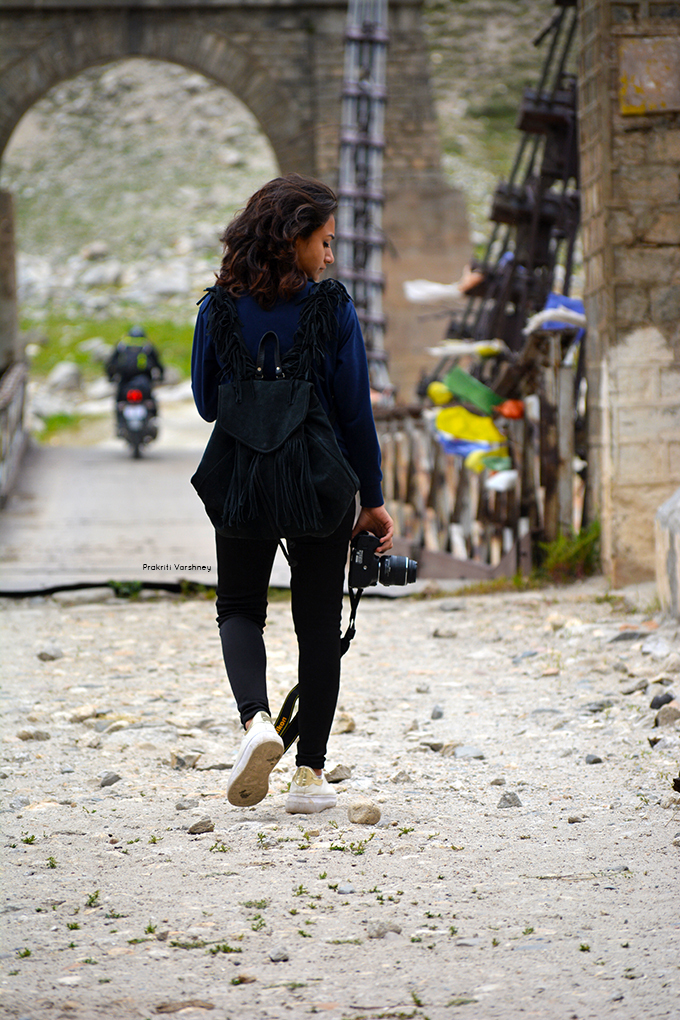 For as far as you can see, it is just sandy mountains each with different texture, cool breeze, blue sky, scattered cotton candy-like clouds and in the middle of that a tiny Sumo is running.
Sounds good? Looks and feels amazing!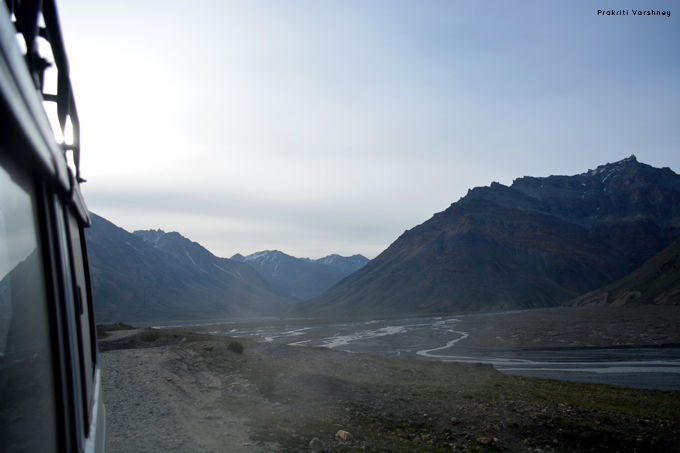 This splendiferous view never left our sight and I didn't even realize when we reached Batal. Here, we were warmly greeted by 'Chacha Chachi'. Mountains had already embraced me with all their heart, and love of Chacha Chachi escalated my gratitude for this place further. With our stomach filled with palatable food and soul filled with fascination, we moved on and kept gazing at the picturesque.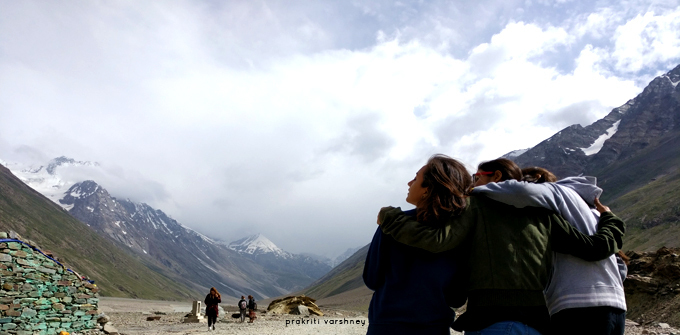 Stopped again because BRO was working (though it causes delay but without this hardship of BRO we couldn't have made our way to Spiti) and moved again. This time, only 3 people were there in our car because 2 were sitting on the roof.???? Credits for this exhilarating experience goes to our Driver Bhaiya!
After crossing the Spiti River, the air turned cooler and we were surrounded with snow-capped mountains. It was only after looking at the Tibetan flags that I realized we have reached Kunzum Pass. It is believed that every passing vehicle has to visit this place before carrying on with the trip else you can face troubles ahead!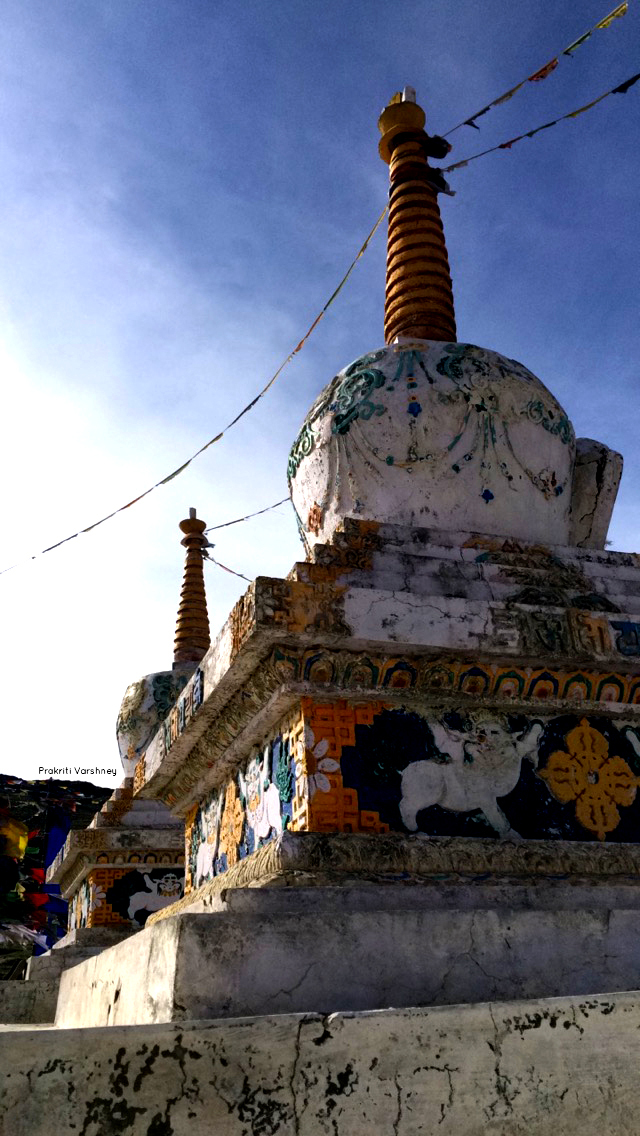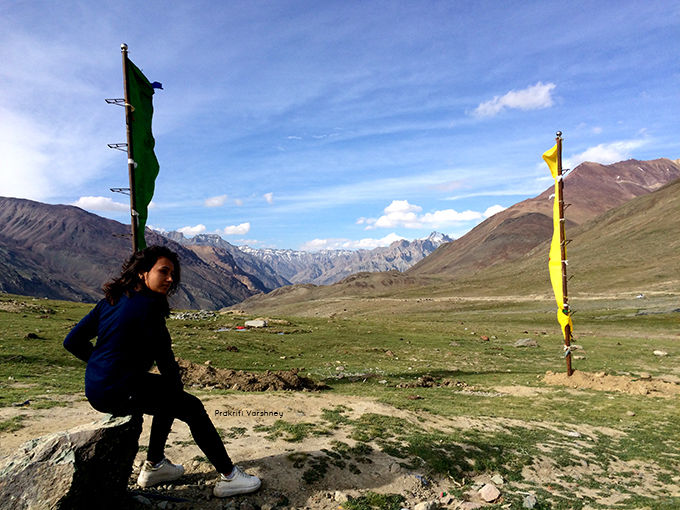 And not only because of this belief, you should pause here for the view it offers. Tibetan Prayer Flags waving relentlessly because of the ruthless wind; portraying peace, compassion, strength, and wisdom. The Tibetans believe that prayers and mantras written on these flags will be blown by the wind to spread the good will and compassion into all pervading space. All around you are mountains covered with glacier and there is a smooth tone of the prayer wheels.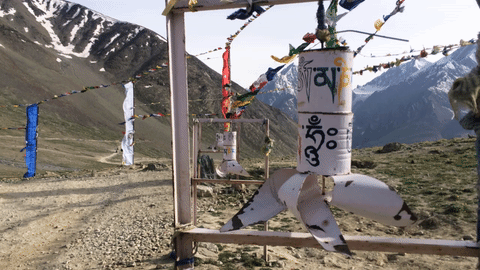 It fills your heart with positivity. No person can feel low here. It just gives a sense of being Alive!
We possibly can't stay there for hours so we moved ahead. This time I was sitting at the roof of the car- listening to whispers of the wind, feeling its thrust right on my face, unable to believe what a magical place I have landed in. Empty road and mountains is all you need to make yourself realize that this life is worth living! Every second made me fell in love with this place and nature.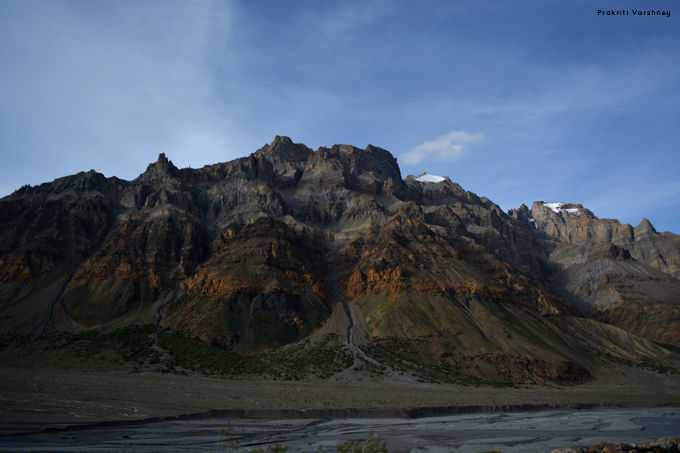 While entering in Losar, you'll find a check post, and if you plan to sit on the roof of your car then get down before Losar or the Army men will scold you. I have had my share of scolding. :O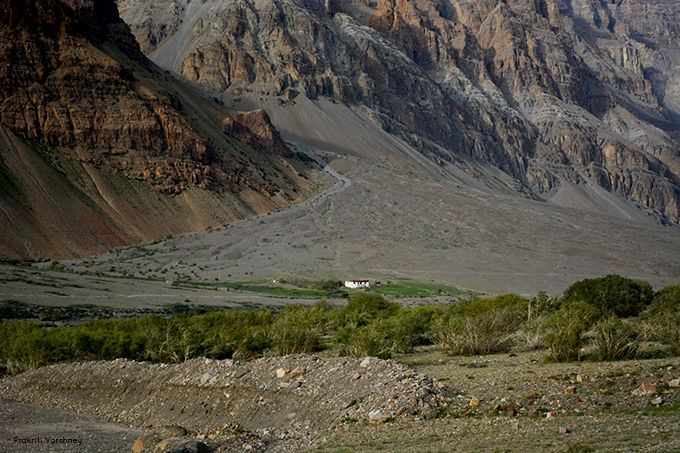 We finally reached Kaza post dusk. We could have camped on the outskirts by the river, but the need of charging our cameras and cellphones made us seek a piece of land and some charging points in Zostel, Kaza.
To be Continued....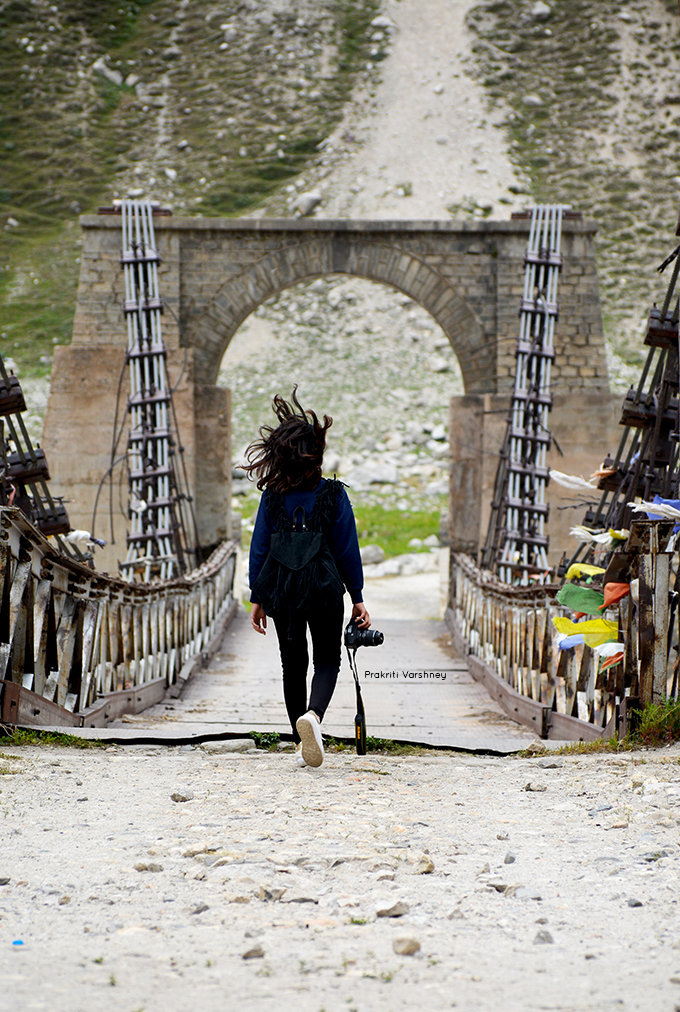 This blog was originally published on 'It is in the Name'
Frequent Searches Leading To This Page:-
book shimla tour package, manali kullu tour package from delhi, himachal tour package, kullu manali images, manali tour places, cheapest trip to manali, local manali tour package, how to reach kullu manali