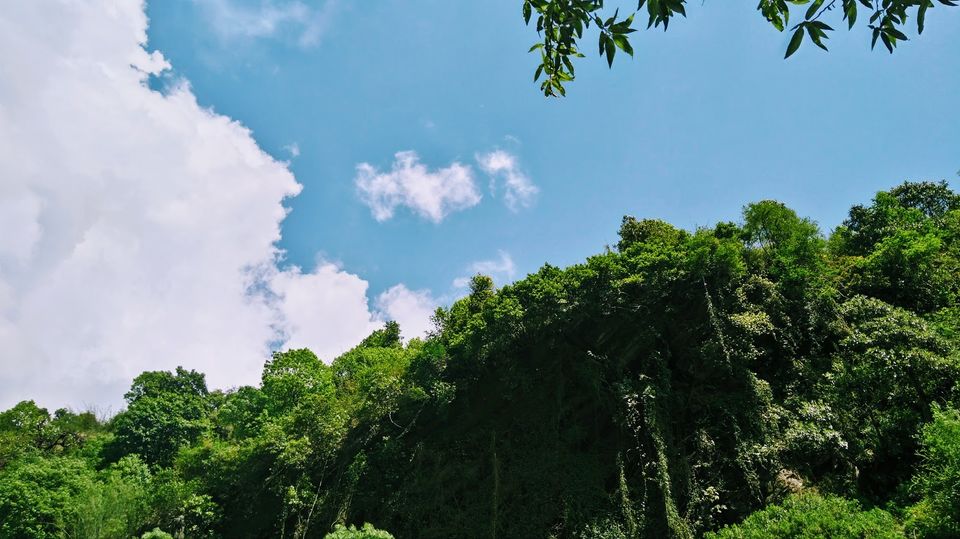 Reasons Why You Should Trek To Triund;
Triund Trek Distance: 7 km (from Mcleodganj to Bhagsu village) | 3 km (from Bhagsu Village to Triund)
Triund Trek Height: 2,850m above sea level.
Triund Trek Starting Point: Galu.
Time Taken: 3 – 4 hours a side
Start Point : Delhi (Friday Night)
Dinner at "Sukhdev Dhaba";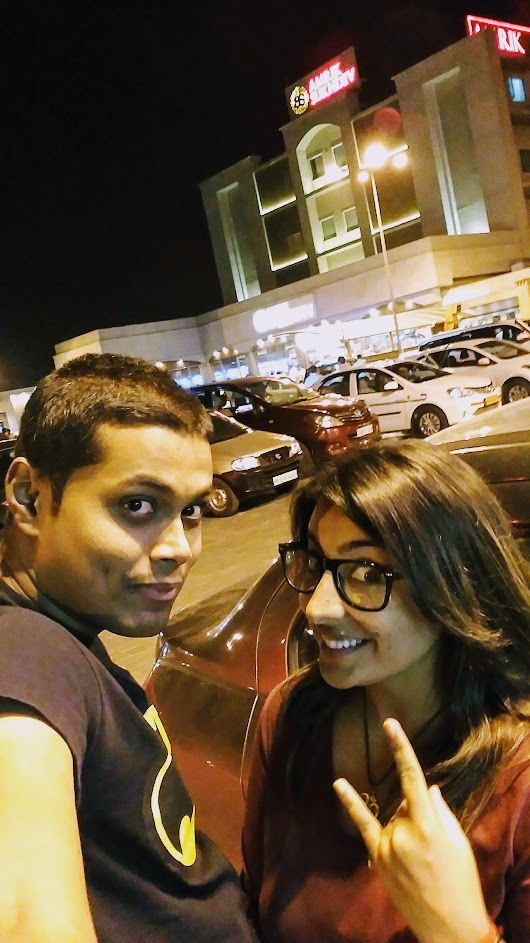 When you are almost about to reach to your destination.
Day 1: Start of the trek from McLeod Ganj;
The trek starts from Bhagsu Village. A shared taxi can take you there in like 30 minutes and you can start your trek from that point. As informed before, it takes upto 3 – 4 hours a side. However, took me 6 hours, Thanks to the first timer experience.
The track is a bit rough but still maintained a lot. There is a police barrier gates more like a check point, assigned by police and forest department as soon as your start your trek. They will not let you take any speakers or alcohol with you. So better avoid those things and just be ready to be one with nature.
I am sharing one of my favorite video from you-tube I edited.
The trek is considered as easy but still rocky enough. The view after about an hour or 2 is amazing. You will get to know you have reached the middle point once you reached the "Magic View Point". It is more like a resting cafe made for traveler to have some food or drinks or just to enjoy the view, as the name suggest itself.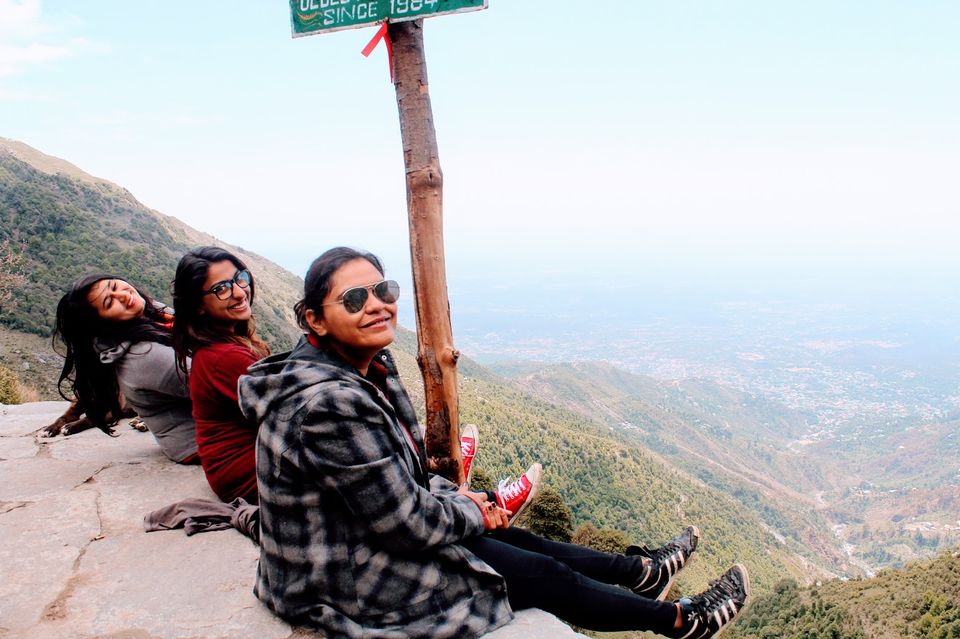 After crossing the mid-point of the trek, you will be able to enjoy for scenic views. Few of them I am sharing with you all as follows;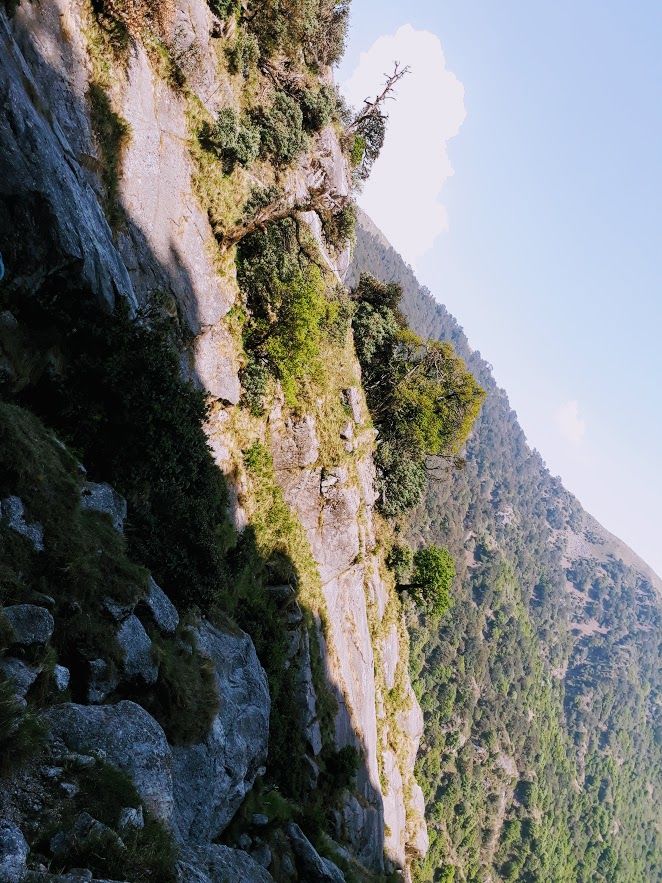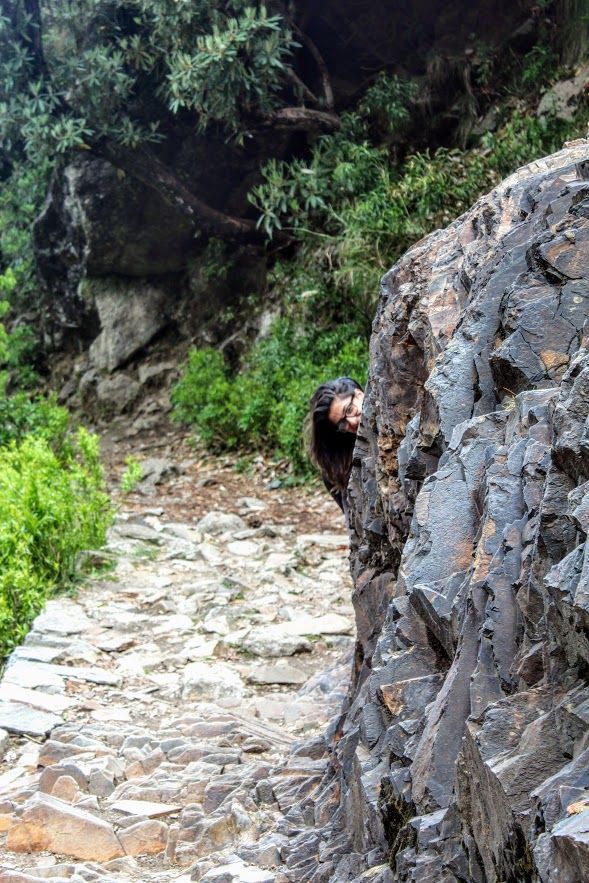 Point of Achievement: Triund Peak!
Once you reach on the top, you can get a camping arranged for the night for Rs. 500/- per night. The view up from there is mesmerizing.
Night at Triund:
After getting my camp and everything arranged and I comforted myself for a while. Then at night, we all decided to have our little bonfire event as it was windy and cold up there. We sang songs, listened to music and just cherished the moment.
Day 2: Morning in Triund;
The morning was much quieter than the last night. We encountered a thunderstorm and once we walk up, we could see glimpse of snow all over our tent. The mountain next to ours was covered in snow.
As I mentioned about that Rs. 500/- camping arrangement, you can a morning breakfast inclusive in it.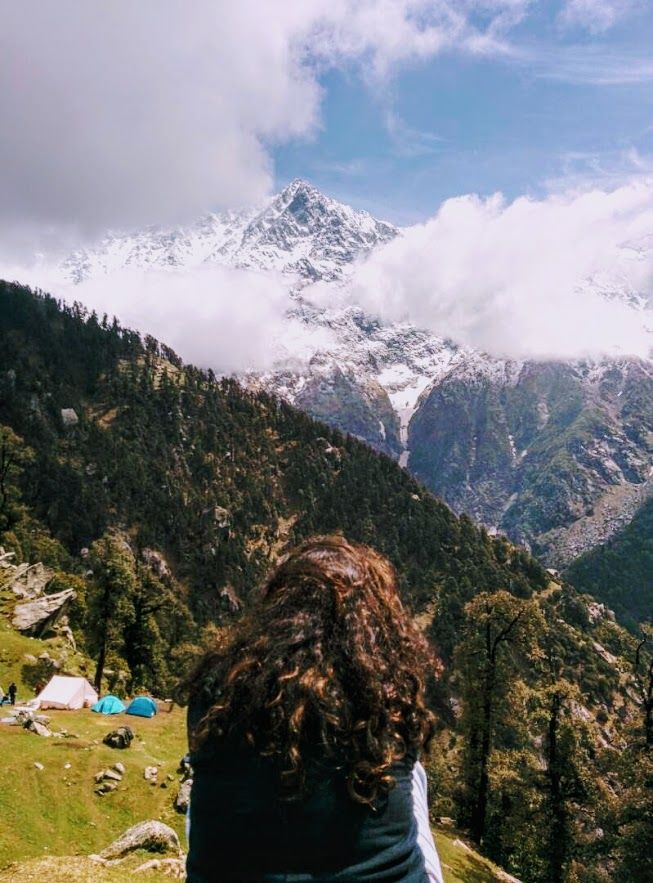 Back to McLeod Ganj:
We all started our trek back to McLeod Ganj early in the morning after having our breakfast. So I should not say early, instead around 10:30 AM. It took me much less time comparatively and I was able to reach Gula within 4 hours.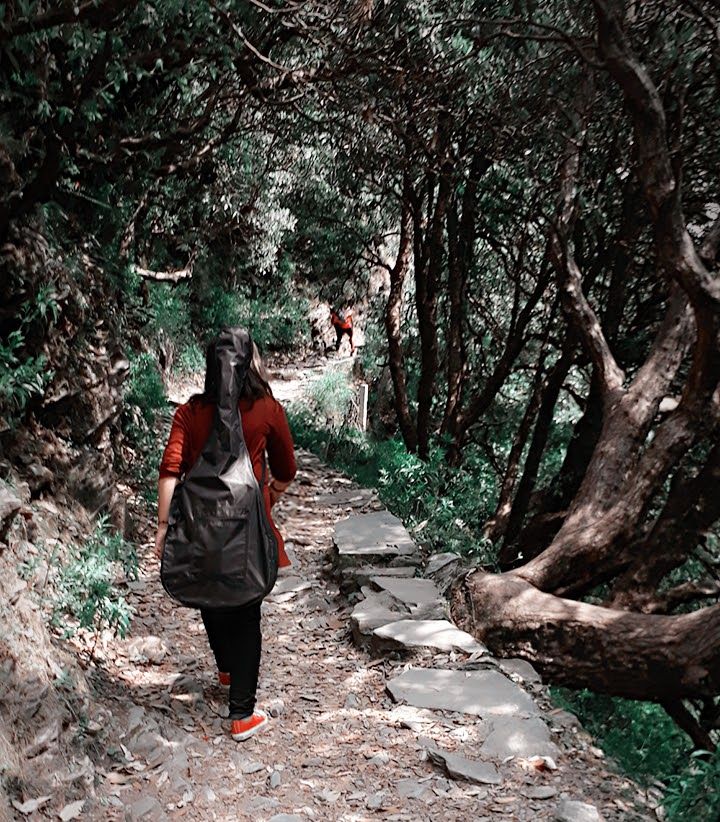 Afternoon in McLeod Ganj;
We had to drive back to Delhi the same night as it was Sunday, but had a complete afternoon to myself. So decided to take this chance and roam around McLeod Ganj. I visited Shiva Cafe and enjoyed the waterfall for the complete afternoon.
"I took a walk in the woods and came out taller than trees." "Of all the paths you take in life, make sure a few of them are dirt." "It is not the mountain we conquer, but ourselves." "You need special shoes for hiking—and a bit of a special soul as well."
#Tripoto #Wanderer #Myfirst #WeekendGateway #BestTrek #TriundTrek #Besttrips #WeekendWorthy