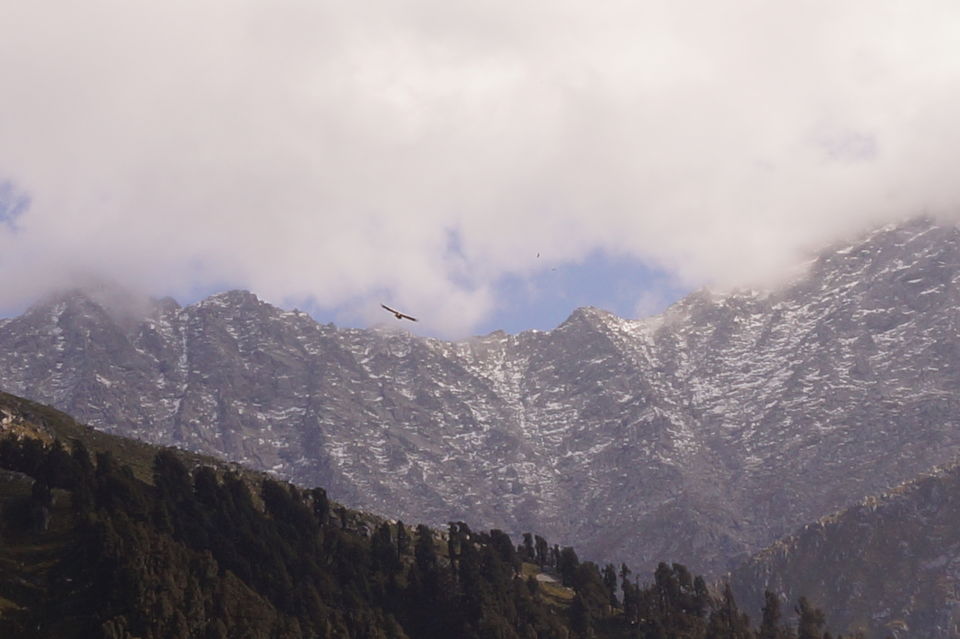 A wise man once said 'Mountains will call you at least once in your lifetime and when they do, you have to get up from your bed, tie up your shoelaces, draw out your rucksacks and go for a trek.' A few days ago, this wise man heard his calling.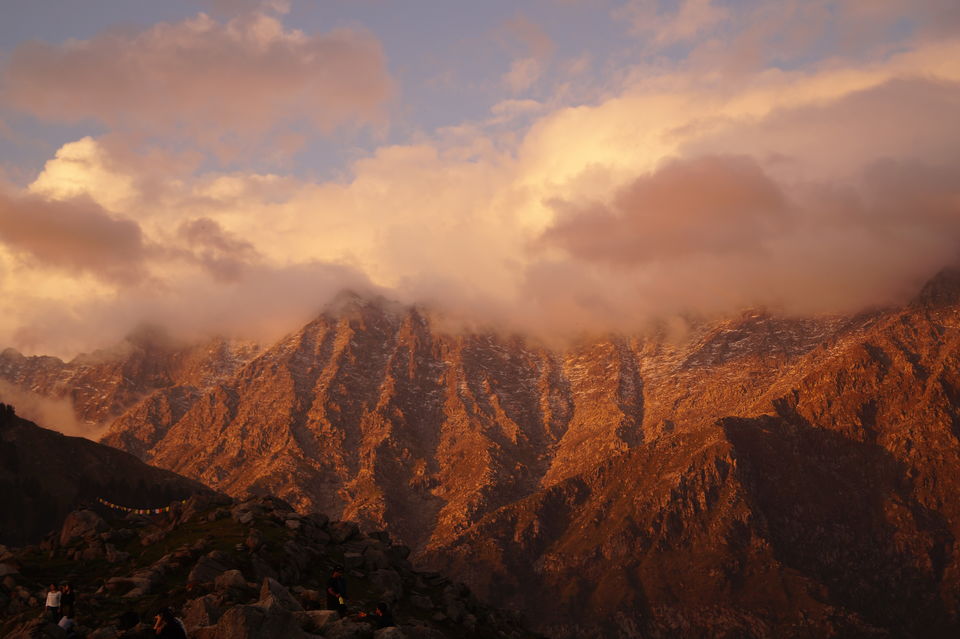 Taking advantage of a long weekend, our small caravan headed for Triund, a beautiful magical trekking spot near Mcleodganj. We have already booked a 2 day's camp with International Youth Club & were likely to spend one day at Triund & another near Laka Glacier which is 4 kms above Triund.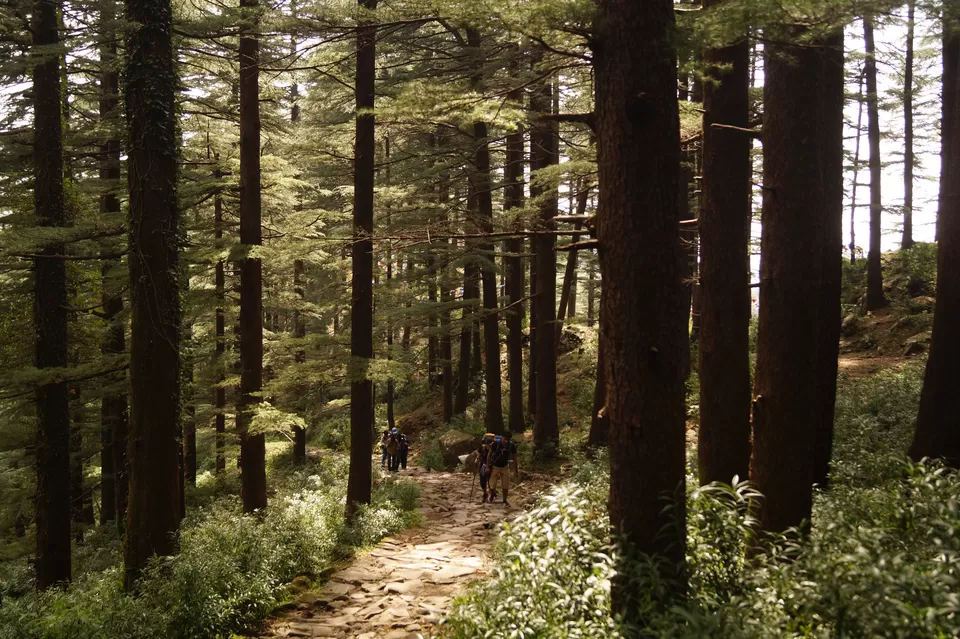 As we reached the assembly point, we were quickly introduced to our group & guide. Let me be frank, after trekking first 2 kms through massive deodar trees & stone carved stairs, we were gasping for breath. Few quick stops & couple of hydrants later, we were at the checkpoint. Yes, at the checkpoint. A momentary shock but wise man and his small caravan took a leap of faith & called out for strength. A 'Jai Mata Di' shout out later, everyone was back on his feet, looked towards the colossus mountains & began his rest of the journey.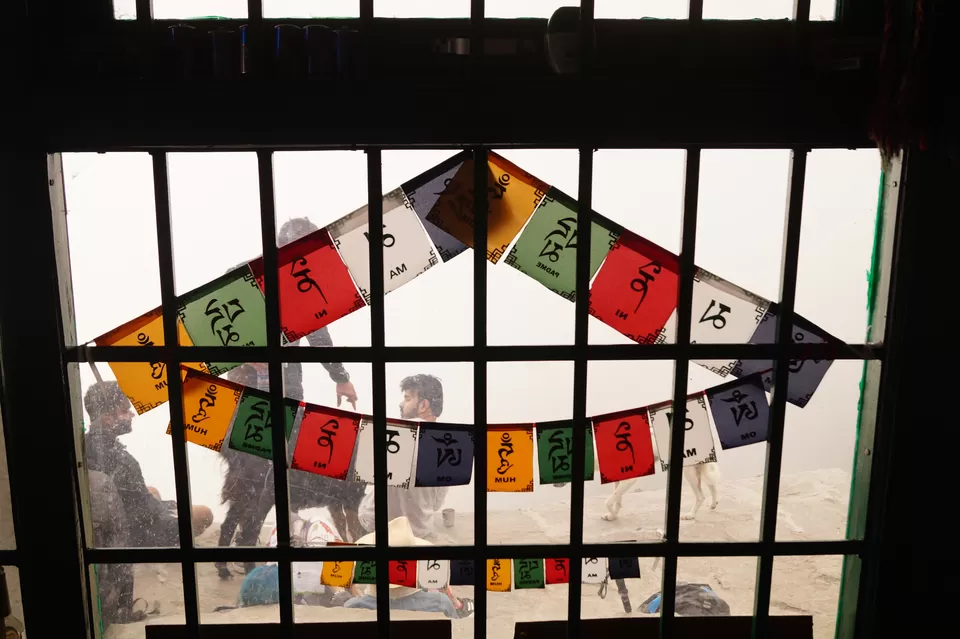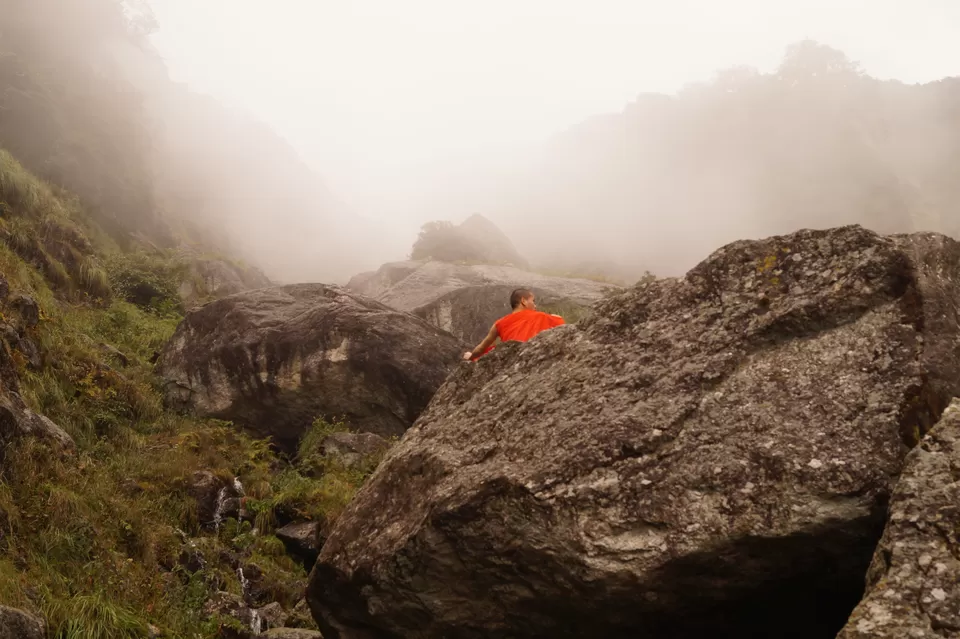 Few cups of flat tea and a plate of Maggie later, we were at the top. It was shocking to realize what used to be an untouched abode of nature a couple of years ago, is now swarming up with tents & hikers. But friendly Canines, breathtaking viewpoints, shallow water trails & sheep grazing in the lush green valley, all surrounded by the soulful majestic Himalayas, made sure we had enough treats served on our visual platter.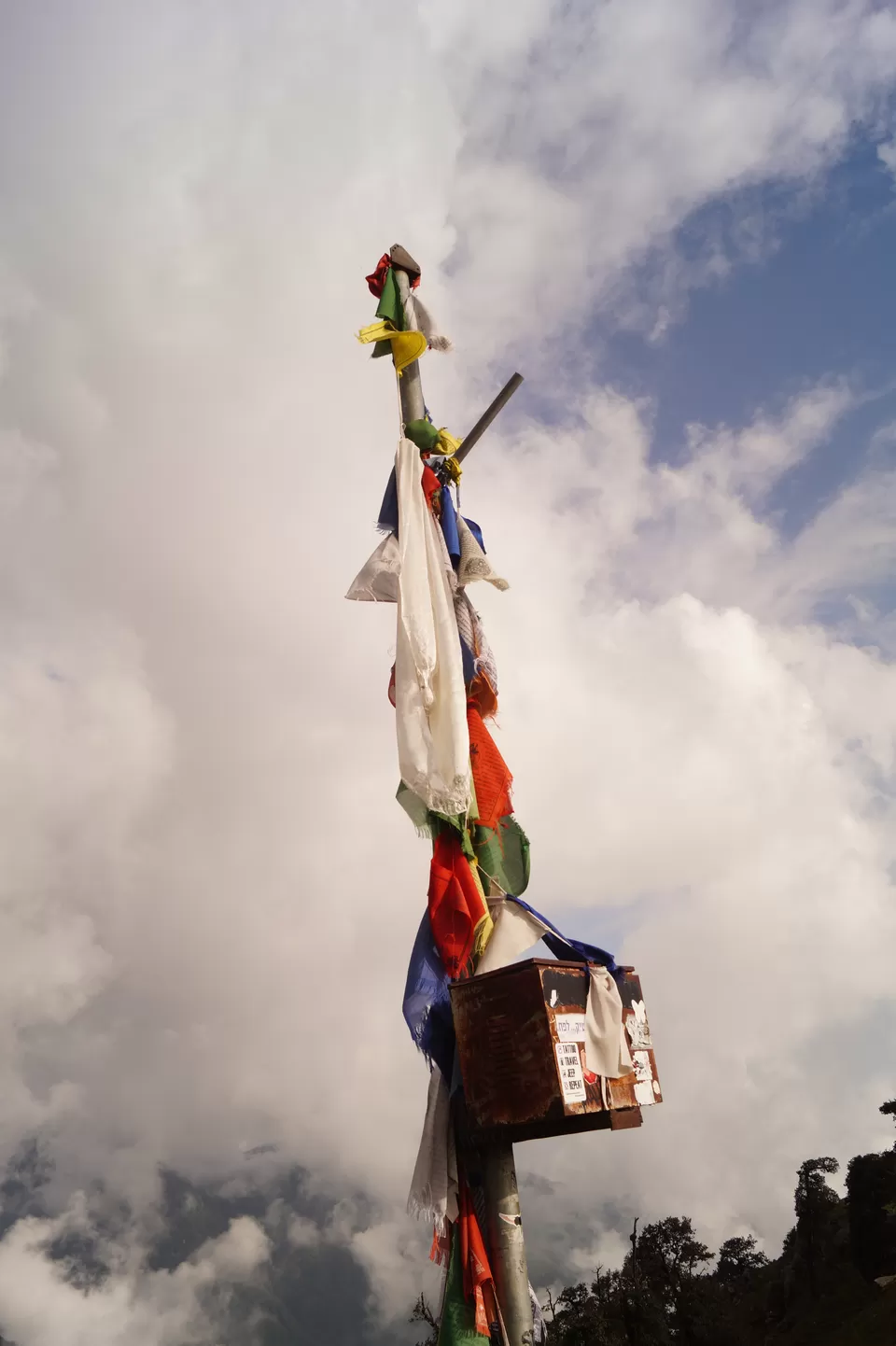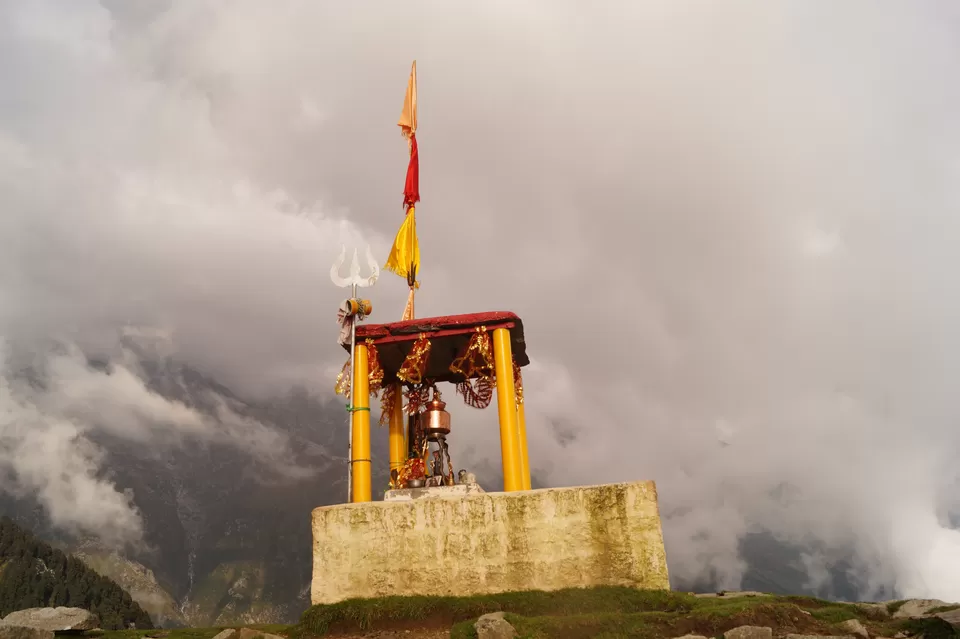 After a tiring trek, it was time to enjoy the show of nature. Watching clouds dancing around the misty snow capped mountains & a settling sun painting the whole sky in all shades of orange, grey, blue & white was as joyful as it sounds. Colorful prayer flags depicting 'Om Mani Padme Hum' added a spiritual flavor to the entire setup. Although, spending a blistering cold night, while star gazing & slurping hot chicken curry was as cool as it sounds but the night was hard. I guess that's what happens when you compromise with the tent packages.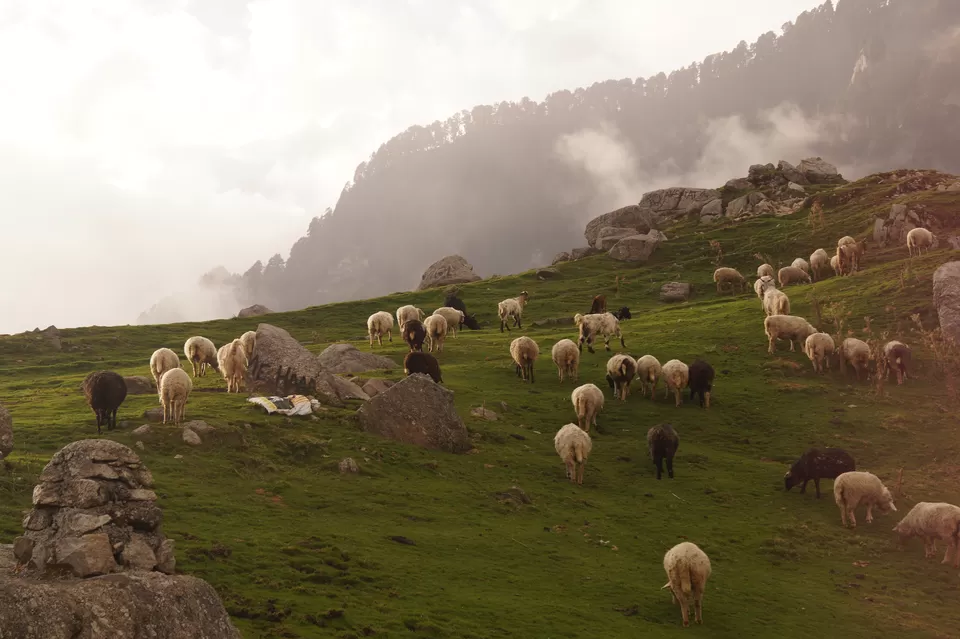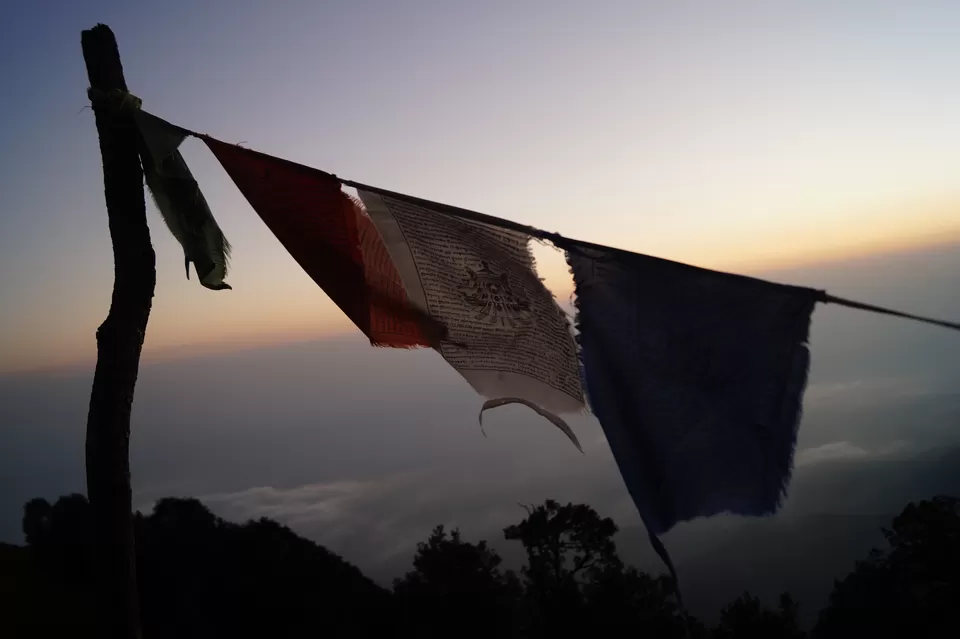 Next day, we woke up to the smell of tea. After admiring the lens flare through the clouds & having Garma Garam Puri Bhaji, we started the next leap of our journey towards Snowline & Laka Glacier. The trek was not as easy as our last climb but the jaw-dropping views from the snowline cafe worth the trouble. We stopped for some quick snacks and then moved ahead towards Laka Glacier. A pit stop later, while we were admiring the beautiful surroundings, we encountered a magical blue waterfall. It was tumbling down the mountains, drizzling on the white rocks. For a moment, everything stopped. Although, it was hard to leave the place but we decided to move back to our base camp location before it gets dark.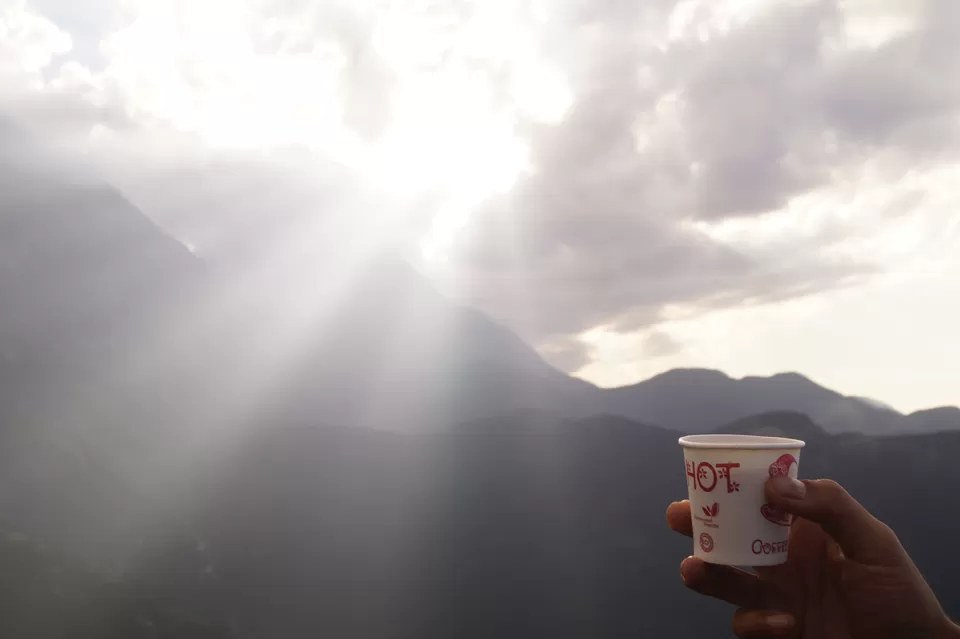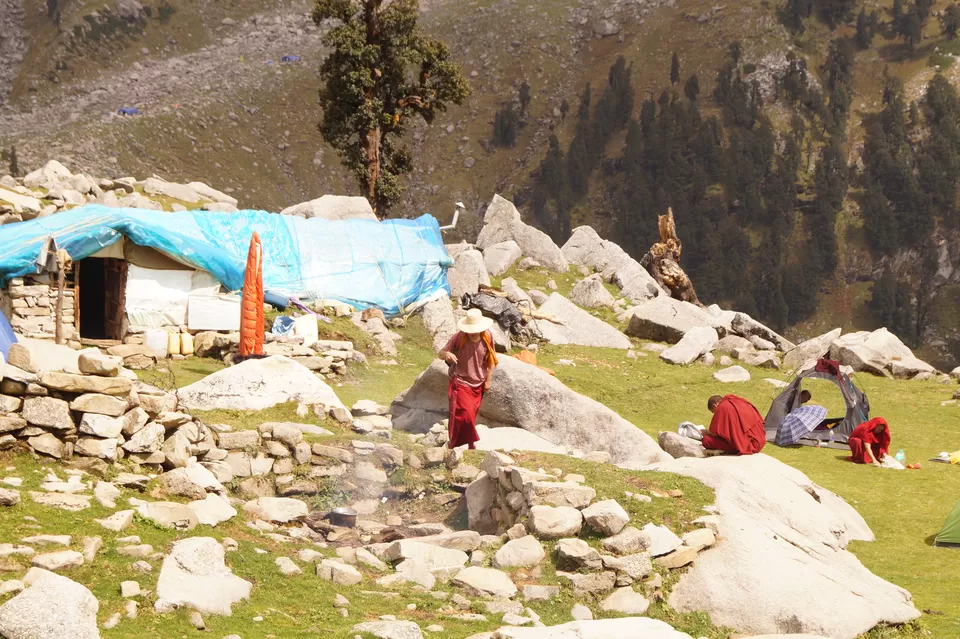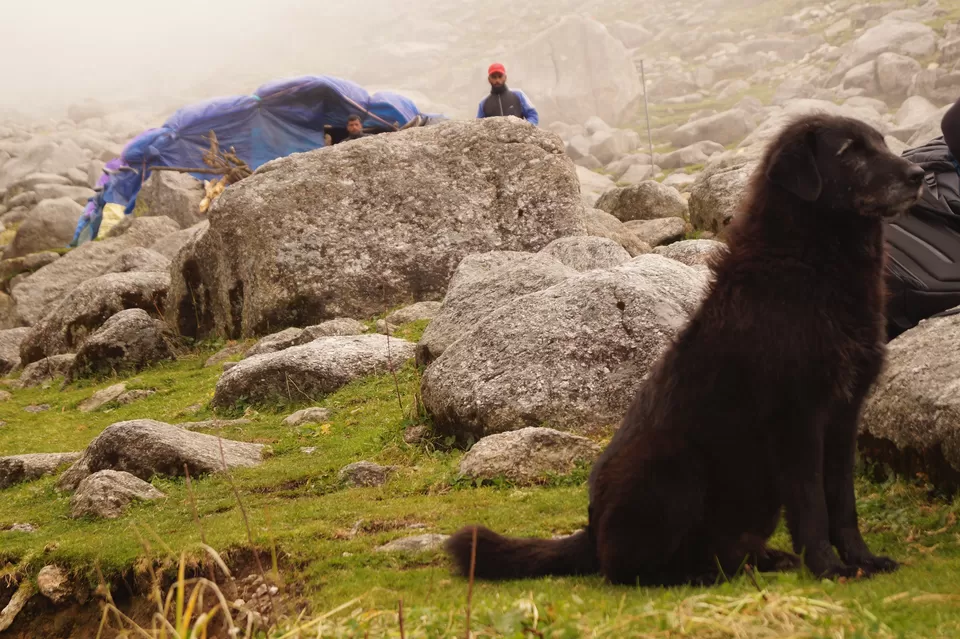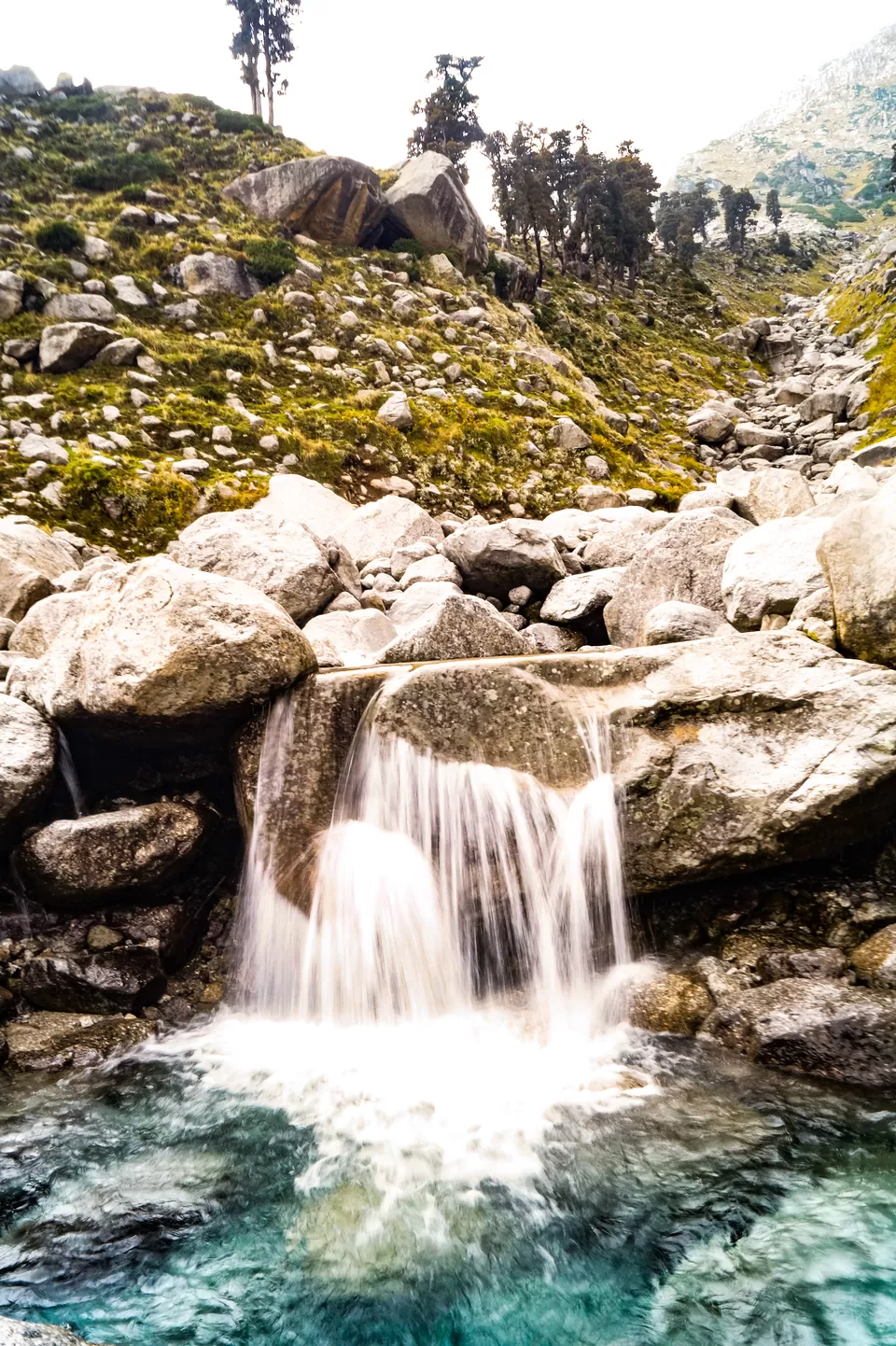 The evening was as welcoming as the Night was threatening. A wild hound was right outside our camp, howling like straight outta pet cemetery. A 'Jai Bajrang Bali' cry later, we opened our eyes only to find a pleasant morning. The smell of tea helped in bringing relief.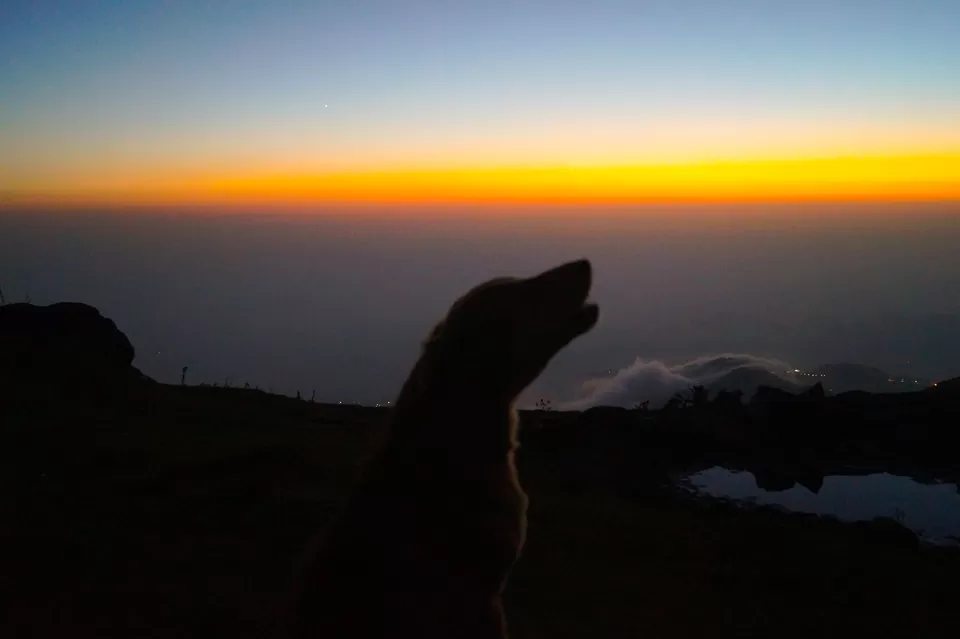 The next day, as we were heading down the tall mountains, we were relishing the countless experiences that we lived through. These priceless moments are definitely etched in our memory for the time immemorial.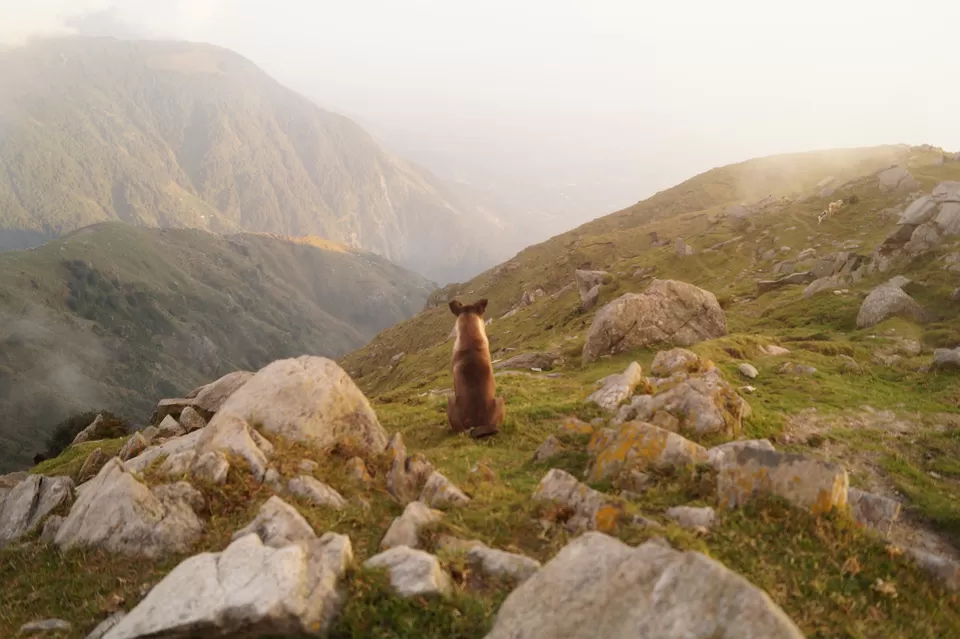 While Triund was a sight to behold, don't forget to give Mcleodganj, a chance to savor you with its rustic & spiritual tastes. Beautiful Monastery & Dalai Lama's temple are nestled in the heart of the city. They both must be part of your travel itinerary. Street markets too are welcoming for shopping enthusiasts & are filled with all sort of antiquities, relics & totems.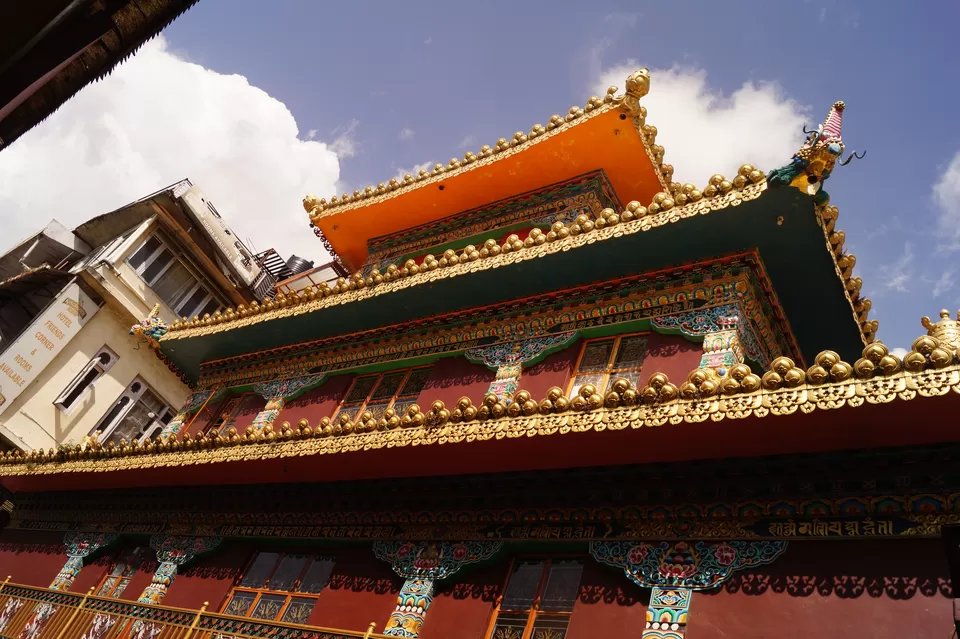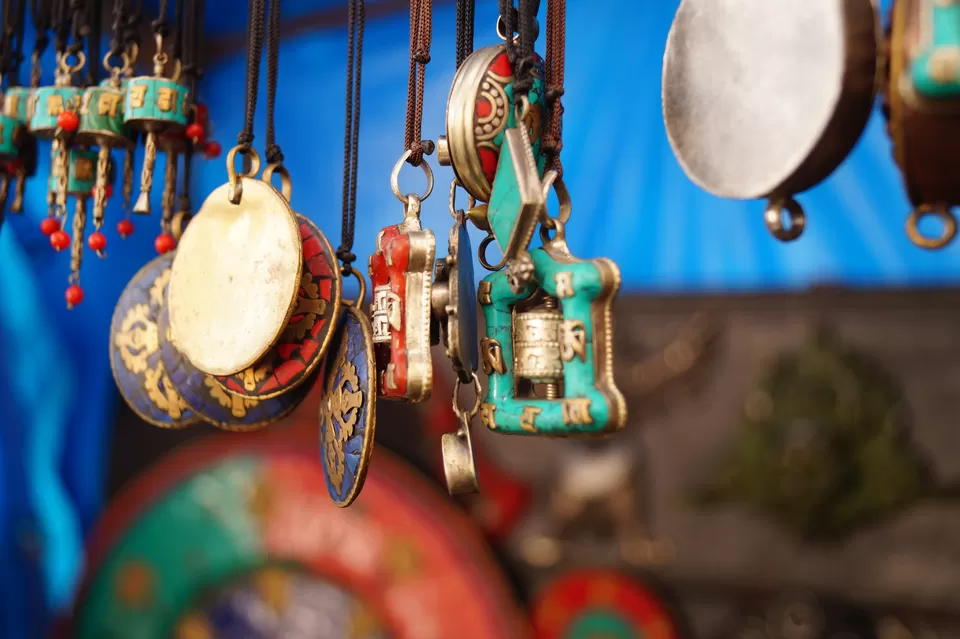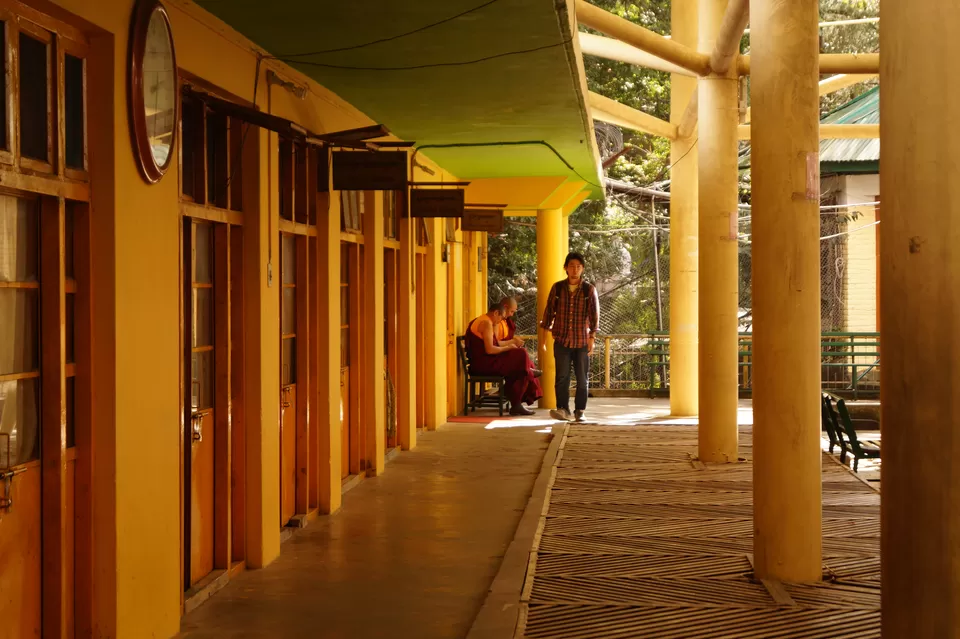 It was a trip that was penned down by wise men ages ago. After so many ups and down, ifs and buts, we finally heard our calling...When will you?