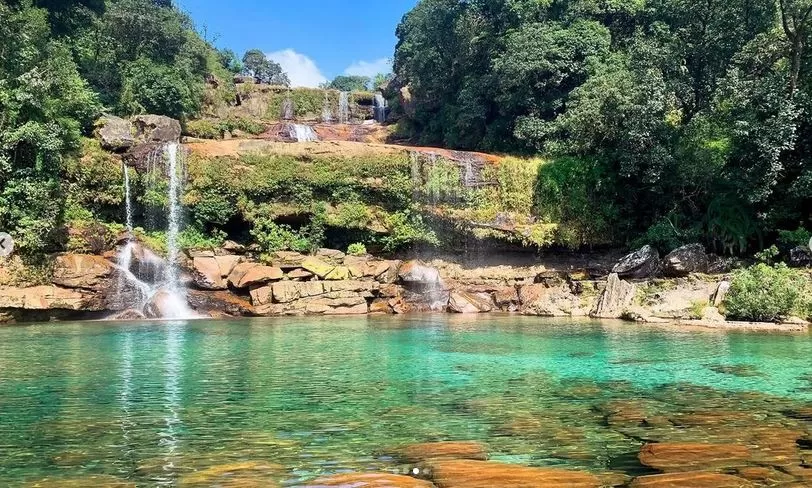 The COVID pandemic has changed the world in an unimaginable way in short time. Due to the lock-down and pandemic induced anxiety, I hadn't traveled for last 22 months, the longest gap since I acquiesced to rat race. Even I was not spared from the deadly second wave of COVID in April'21, followed by terrible viral fever 5 months later. Both body and spirit had hit rock bottom, and I only hoped for a long trip to preserve my sanity. The Diwali break lightened my hope and my long pending trip towards North east India was seeming possible. Together with leaves I had 8 days, but I choose only to cover Meghalaya because of no ILP issue and its welcoming tourism facility amid the COVID chaos.
The initial plan together with my cousin Ankit bhaiya for first 5 days, which eventually changed to only 2 days and rest it was I again, on solo biking journey.
Since half the thrill of an adventure is in aesthetic of lostness, my pre-planned itinerary went customized as the journey went by, and below is the actual, I covered:
Day 1 Guwahati- Rented scooty to Shillong airport (pick cousin) went to Shnondopeng via Phe phe falls in Jowai
Day 2: Shnondopeng- Mawlyngong, Living root bridge- Shillong (cousin returns)
Day 3: Shillong to Sohra via various waterfall pitstop : Lyngksiar , Prut, Wei Saw-dong, Nohkalika waterfalls
Day 4: Double decker root-bridge and rainbow falls trek,Nongriat, visit Seven sister falls
Day 5: Sohra to Mawrynkhang Bamboo trek, back to Shillong
Day 6: Shillong to Mawlynbgna via Mawphlang Sacred Forest
Day 7: back to Shillong via Mawsynram
Day 8: back to Guwahti for return flight
I reached 3 am in the morning due to flight delay. Being partially vaccinated, I had my RT-PCR report of last 40 hr from Delhi but had to again undergo RT-PCR at Airport. After waiting till 6 am outside the airport I was good to go. I took an "N-Torq" scooty from main town area which was old without high beam headlight but still running good at that time. So, I just loaded my backpack, filled the tank and went for the most awaited ride. Smooth road with awesome scenery elevated the mood as I went uphill. There are plenty of petrol pump on route with free washroom and drinking facilities and I utilized one of them.
To pick Ankit bhaiya from Shillong airport, situated away from main Shillong town and I took the route going to Jowai without entering the town. However, the old scooty had now started showing its true character as it's push start switch failed, the moment it entered Meghalaya. We now had to kick start at every halt, consuming both time and energy . The Airport though small but was tucked in picturesque location, away from town's hustle. Now the poor scooty was burdened with two excited boys and their heavy backpacks. We went through the amazing road and scenery across the "Scotland of East". However, a long patch of dirt road of almost 15 km with many trucks on route consumed a lot of time as it was the trade route with Bangladesh. At 2 pm, we reached near a Campsite from where the trek to the offbeat Phe-Phe waterfall starts. One need to cross small stream with boat to reach other side and trek to reach the fall on a roughly marked route. We almost went to wrong route, towards a village, when a boy yelled to guide us on right track for 100Rs. It is complete downhill amidst bamboo plants to reach bottom of waterfall, but it was sight to behold. The tall vertical fall crashing in pool of water with gamut of colors. A fantastic start for a trip with this being the best of all falls I would be witnessing in coming days. Since, sunset happens early in this region, we had to rush further south and it was completely dark by the time we reached Shnongpdeng, and booked tent nearside the river.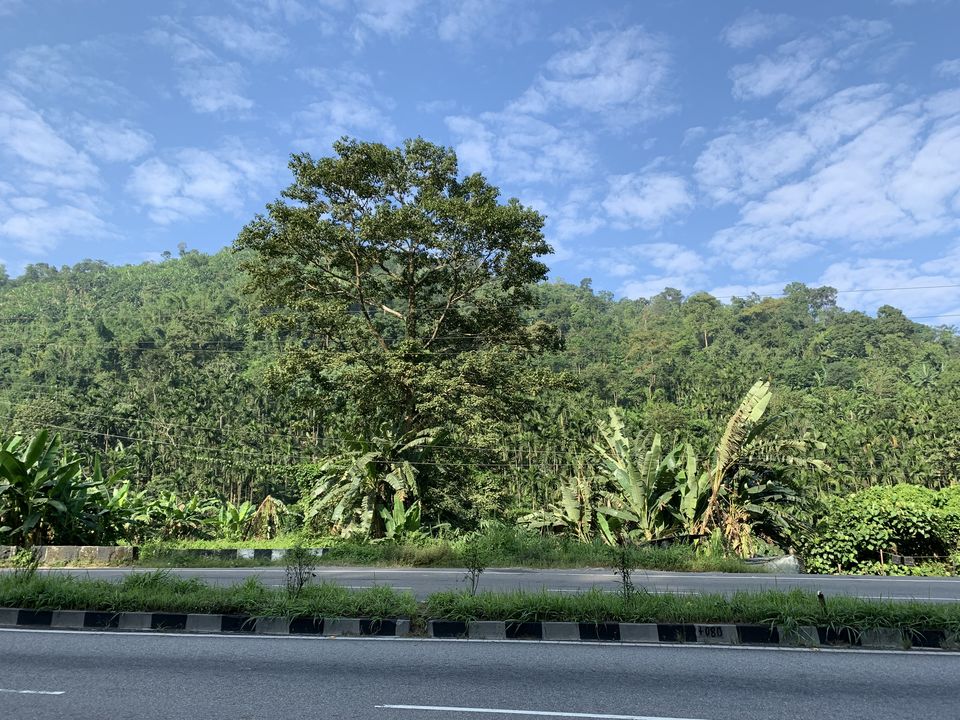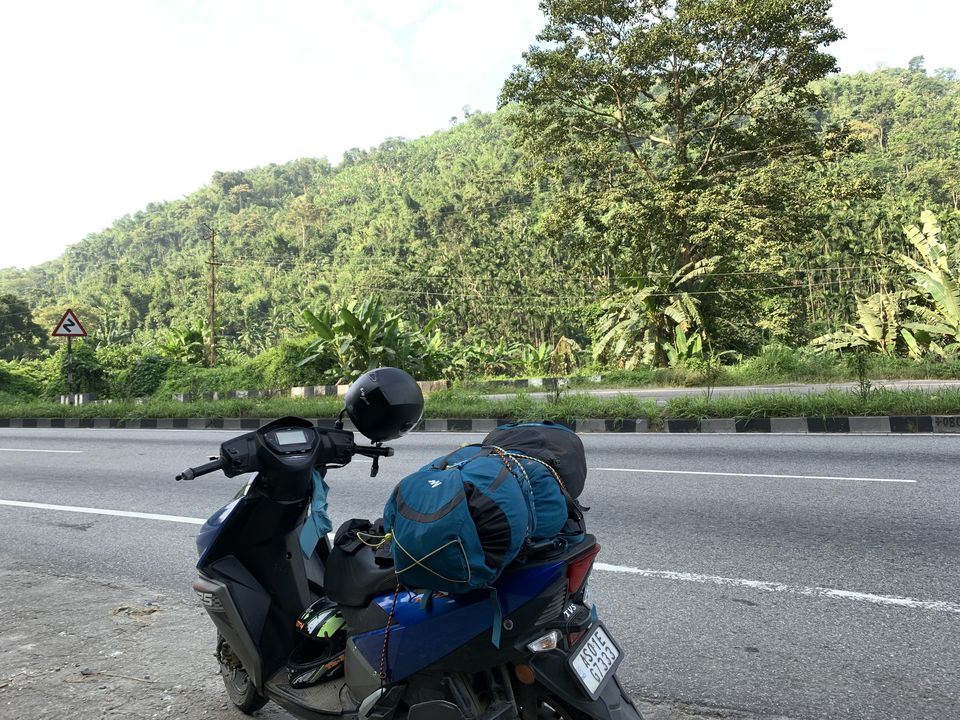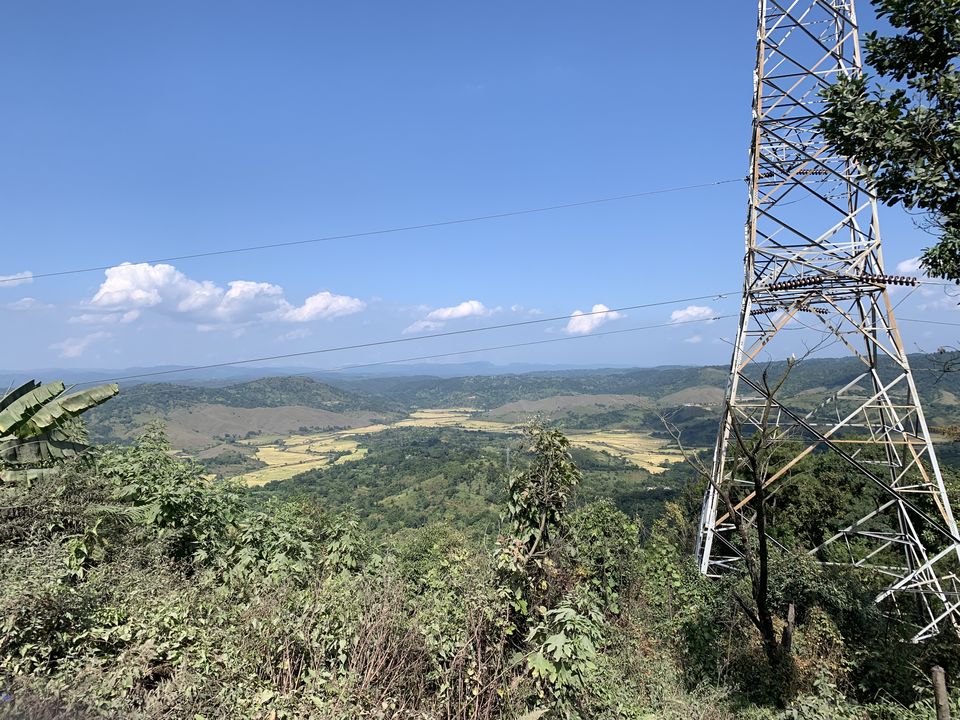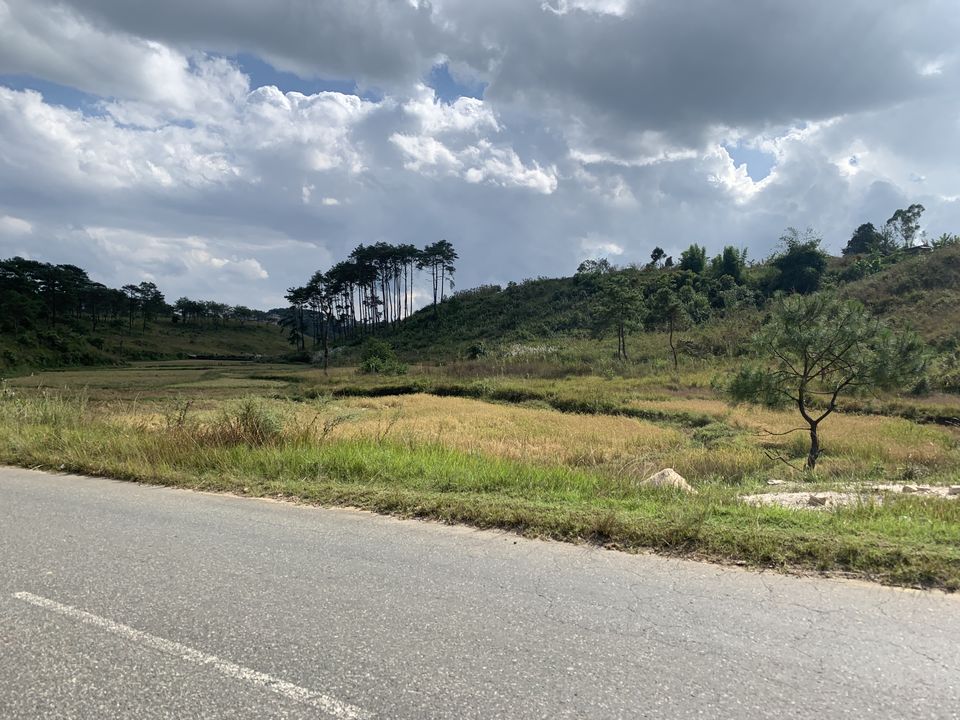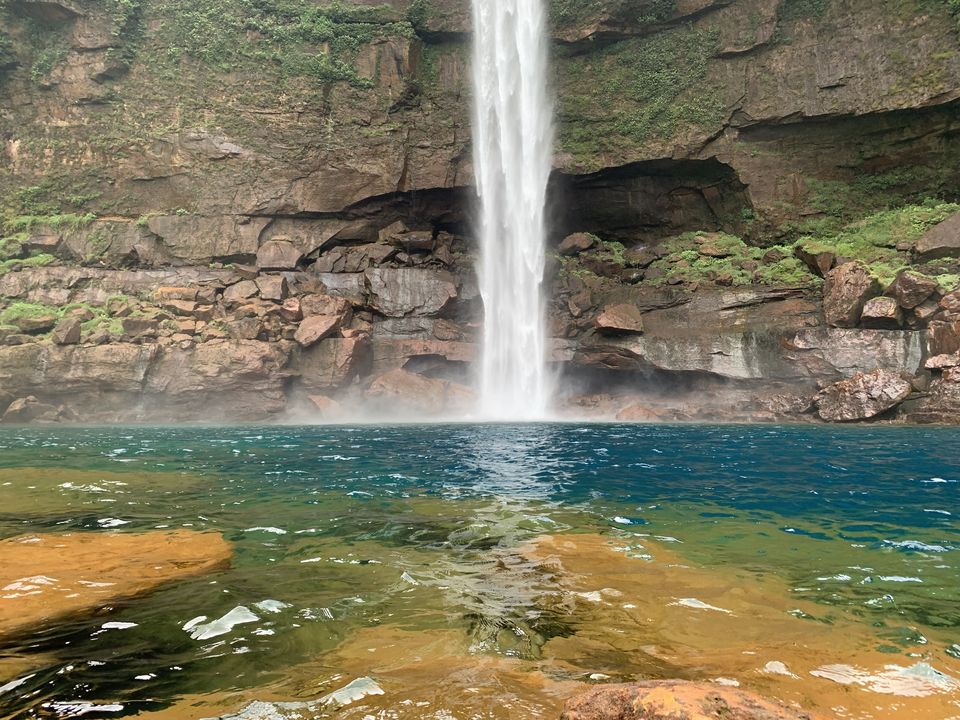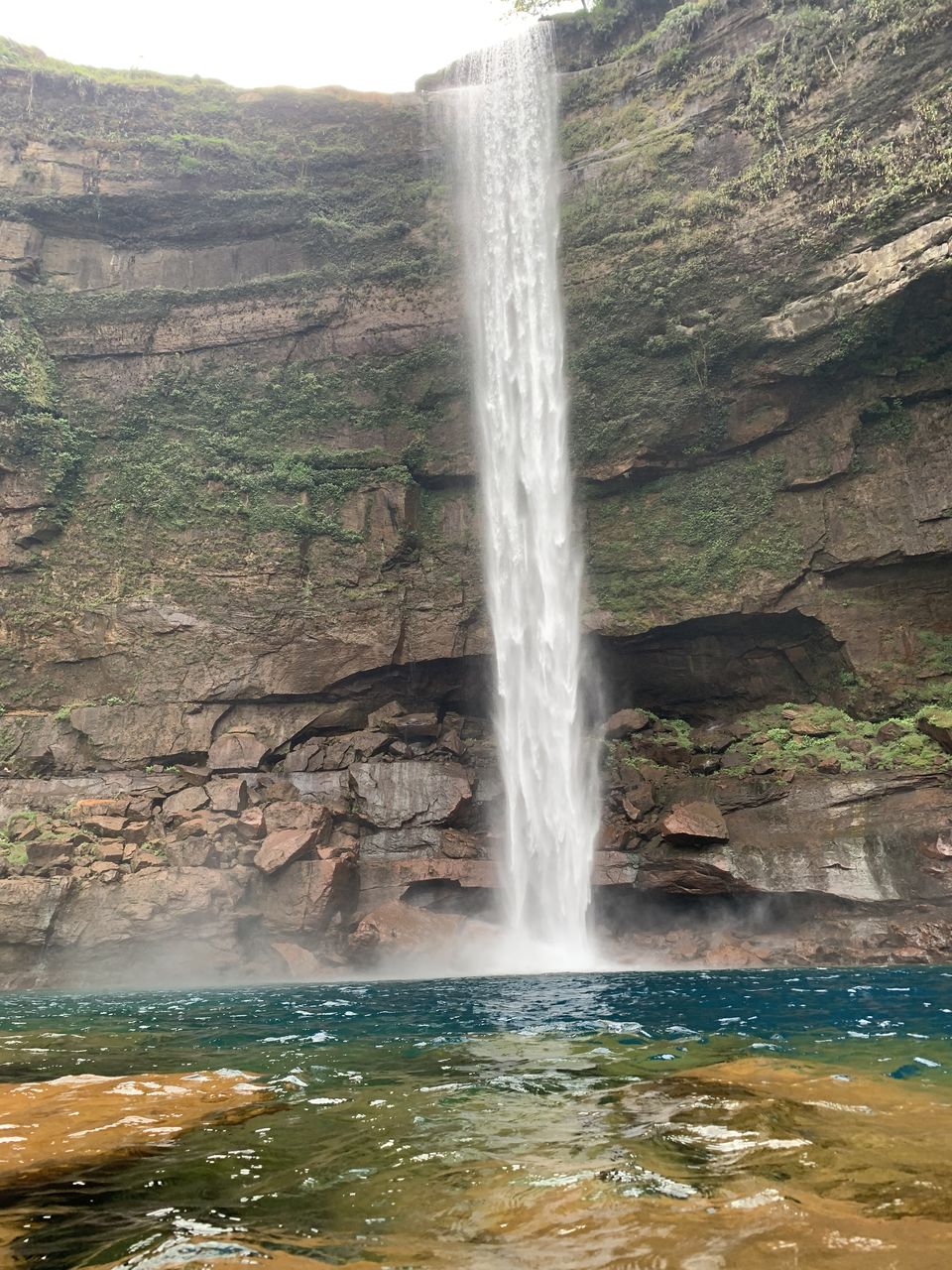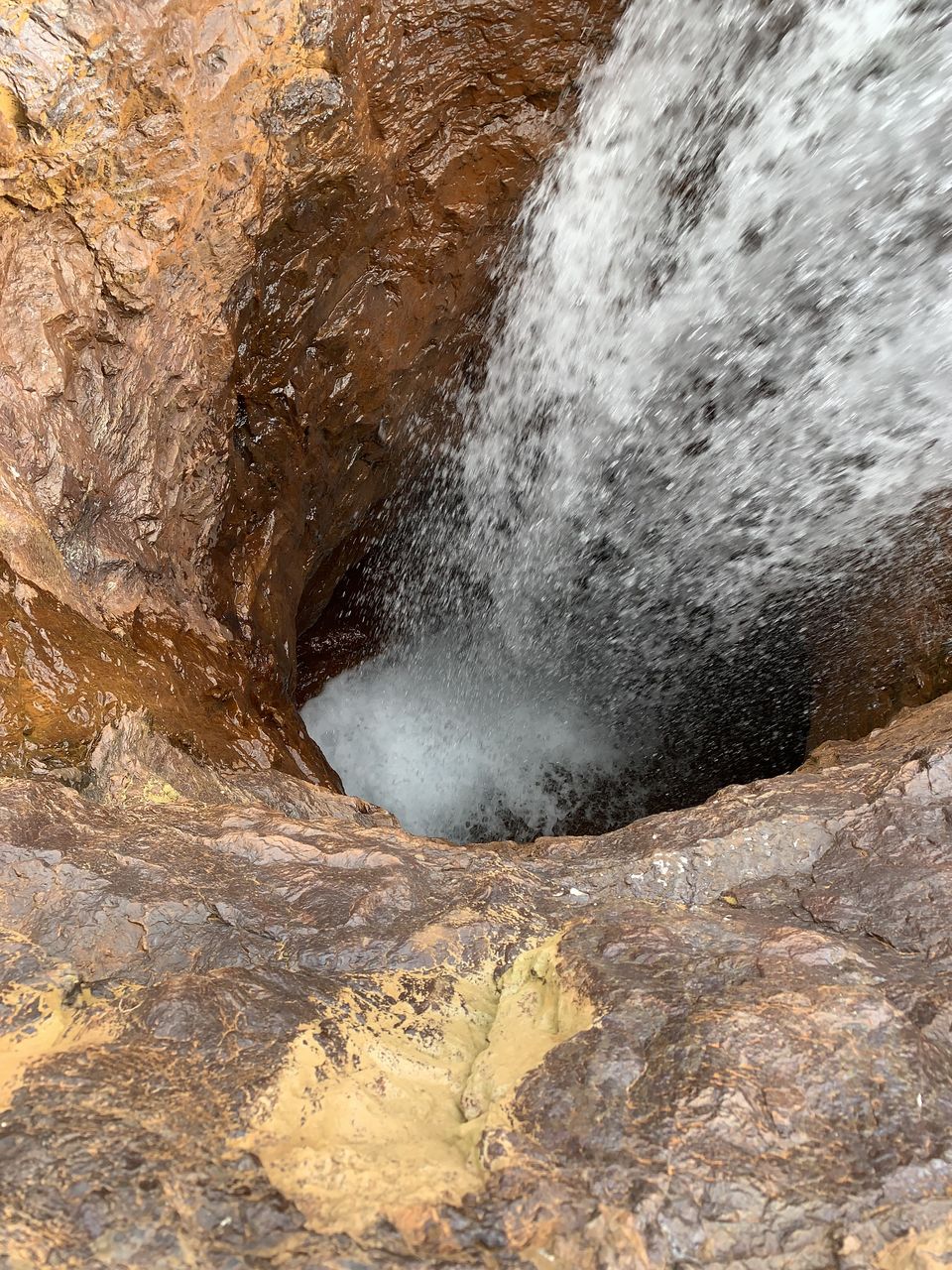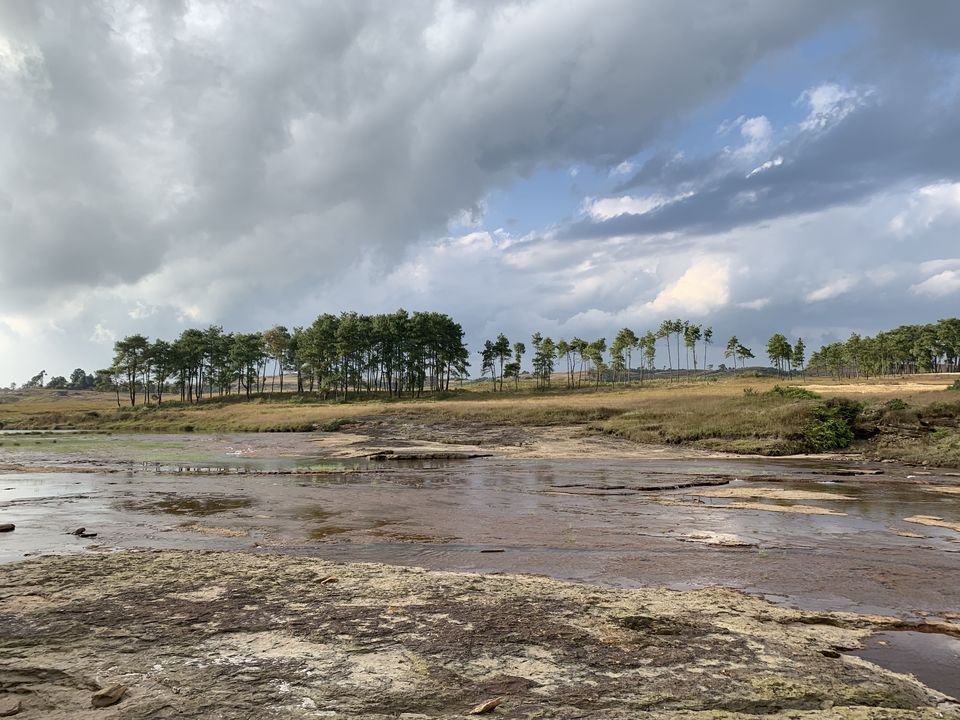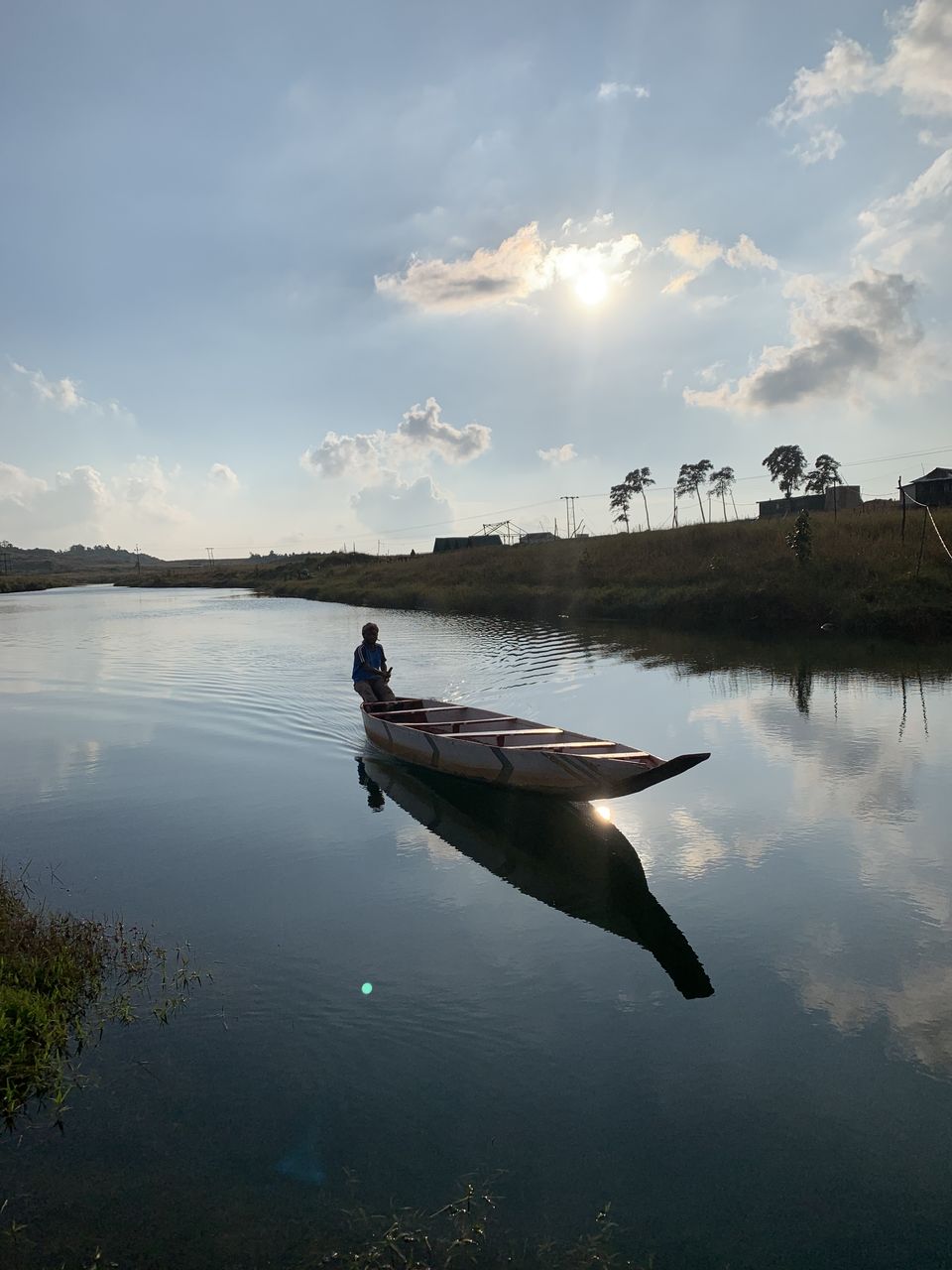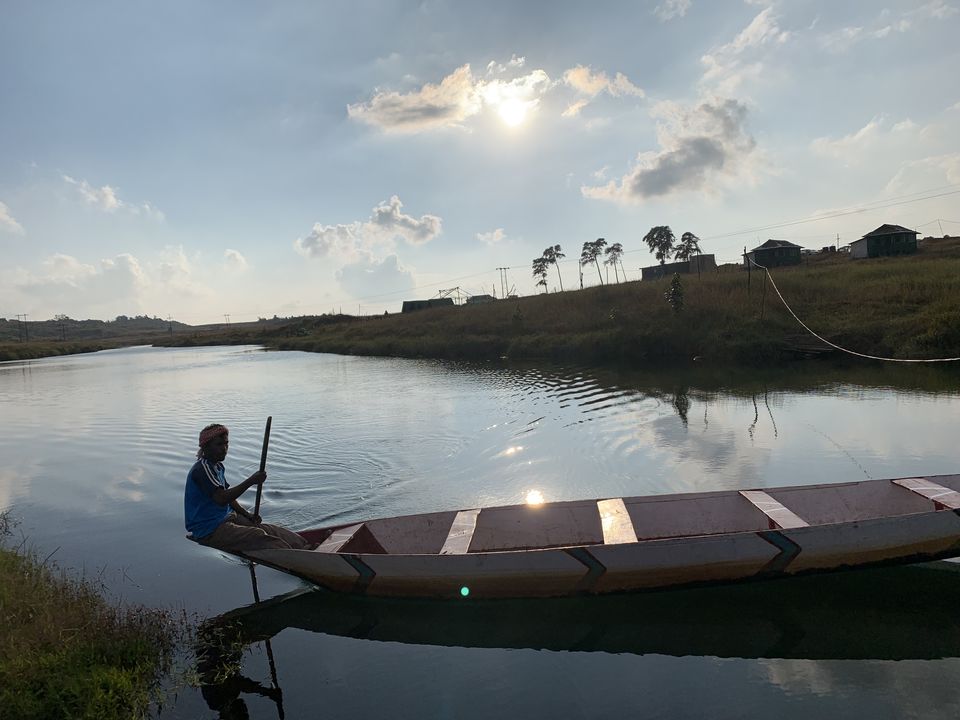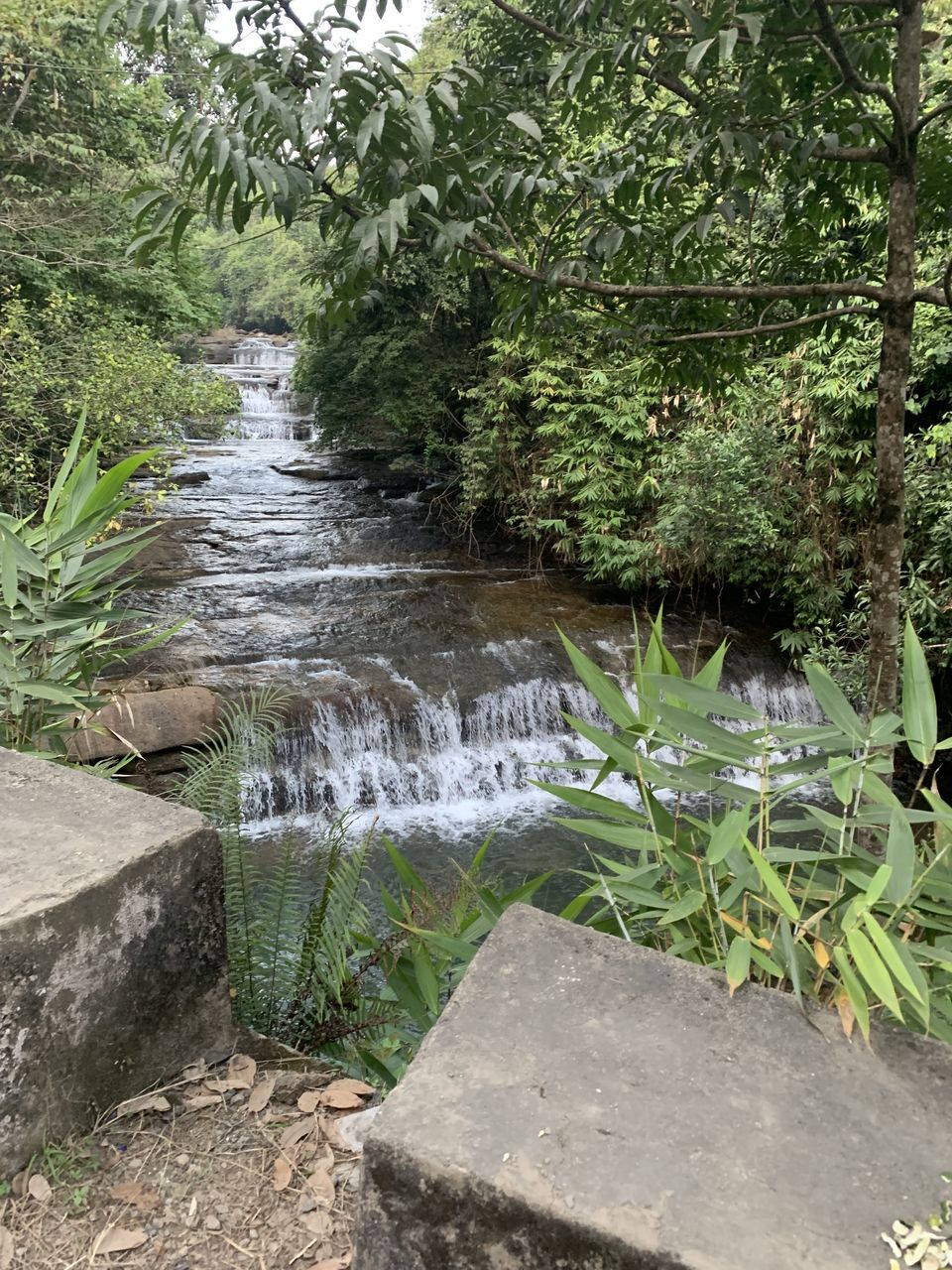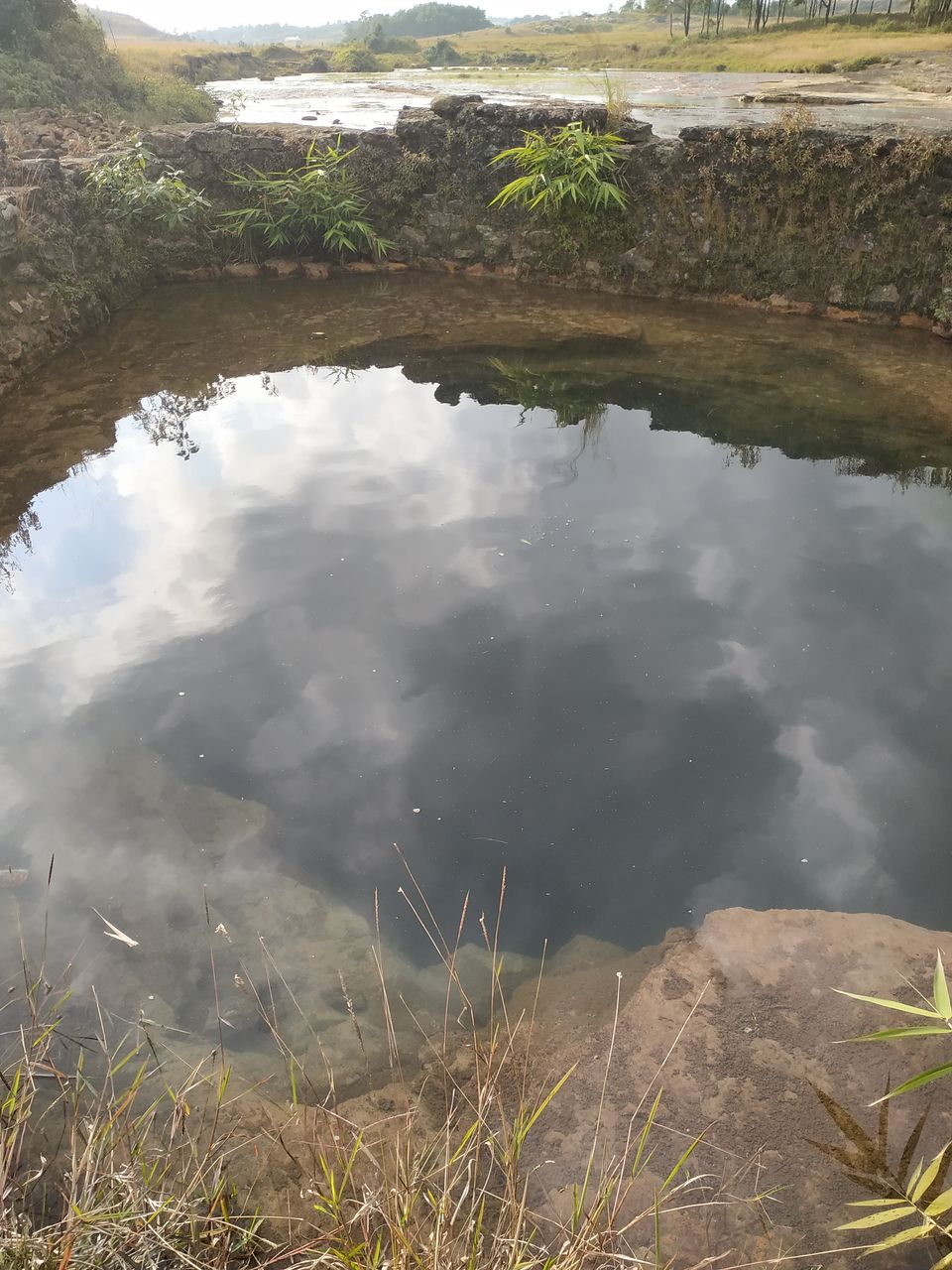 The true beauty unfolded in the morning, crossing over suspension bridge and watching the sunrise on the clear emerald green Umngot river. Today was a long day as Ankit bhaiya had to return Guwahati with the faulty scooty, so we left early for Maylongong, Asia's cleanest village. The route was scenic with perfect tarred road along the Bangladesh border. Fence at left with green plains at distant, and long bettle nut trees saluting along the road, I was feeling envy of the residents, living in a quixotic surrounding with natural marvel of living root bridge. Quickly we left, as time must be respected, little to realize how uneventful the day was to unfold. On our way, the empty fuel tell-tale lit up. With next petrol pump 26 km ahead and back it was some 1.5 km, we turned back only to waste time and our precious fuel as the pump was closed due to Sunday (yes, people here take their weekend dearly). Together with language barrier and Sunday mood of the town, we were unable to get help from nearby local folks in this remote place. In panic, we drove some 12 km in economy mode anxiously to reach an eatery near the Mekdong viewpoint. Luckily a group of bike rider from Guwahati became our saviours. The young owner was unaware of his new bike's piping system, and I also failed to pick out fuel line going to engine. Now the only option left: suck out petrol from the tank through a arranged pipe onto an empty bottle, which obviously meant few drops in my mouth. It took 30 min of repeated gargling and brushing to reduce the pungent odour from mouth and I finally drank tea to end the agony, as Shillong town was nearby. Unfortunately, few more hours were lost to delays in lunch, visit to Elephant falls and finding hostel, and by 4 pm finally I bid farewell to Ankit bhaiya. Isabella Hostel was now, my habitat for coming days with the excellent owner, Theo who suggested some offbeat falls and made me feel like an old friend just visiting his second home.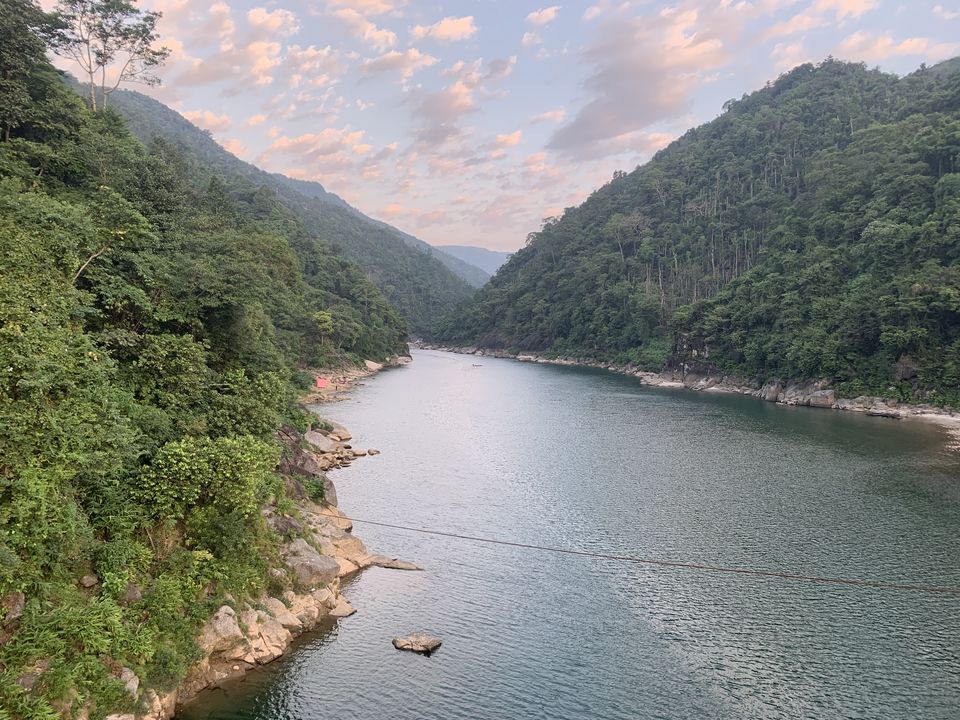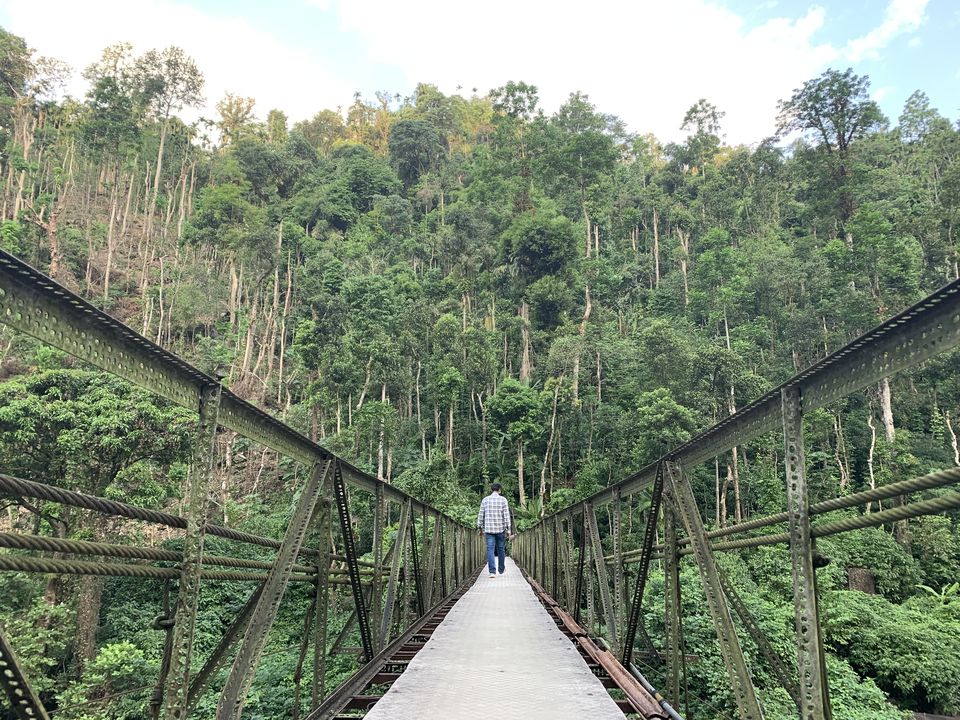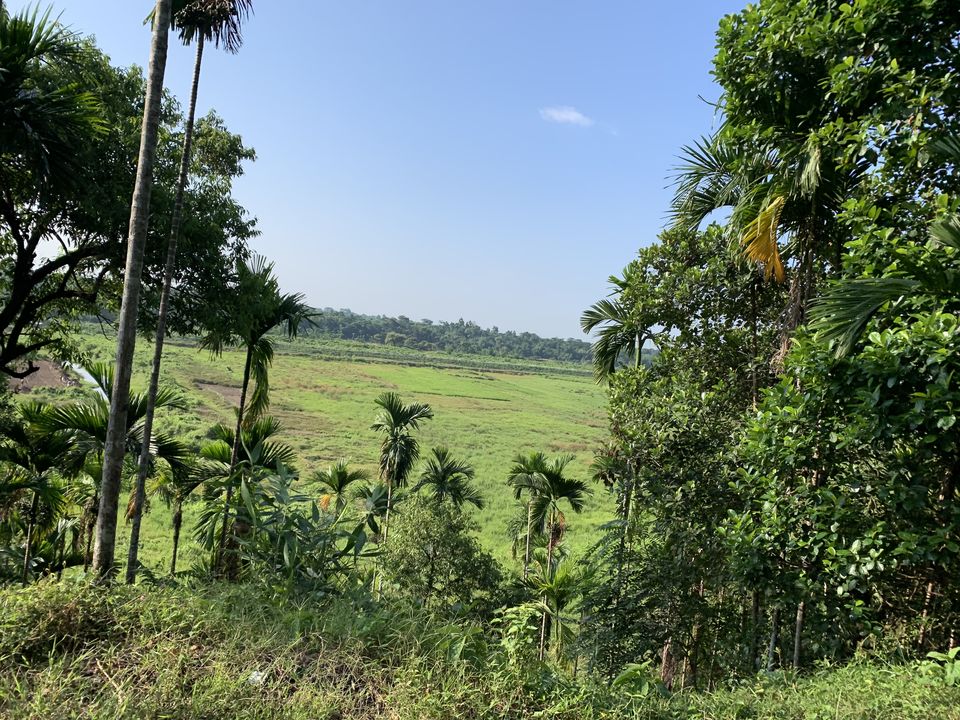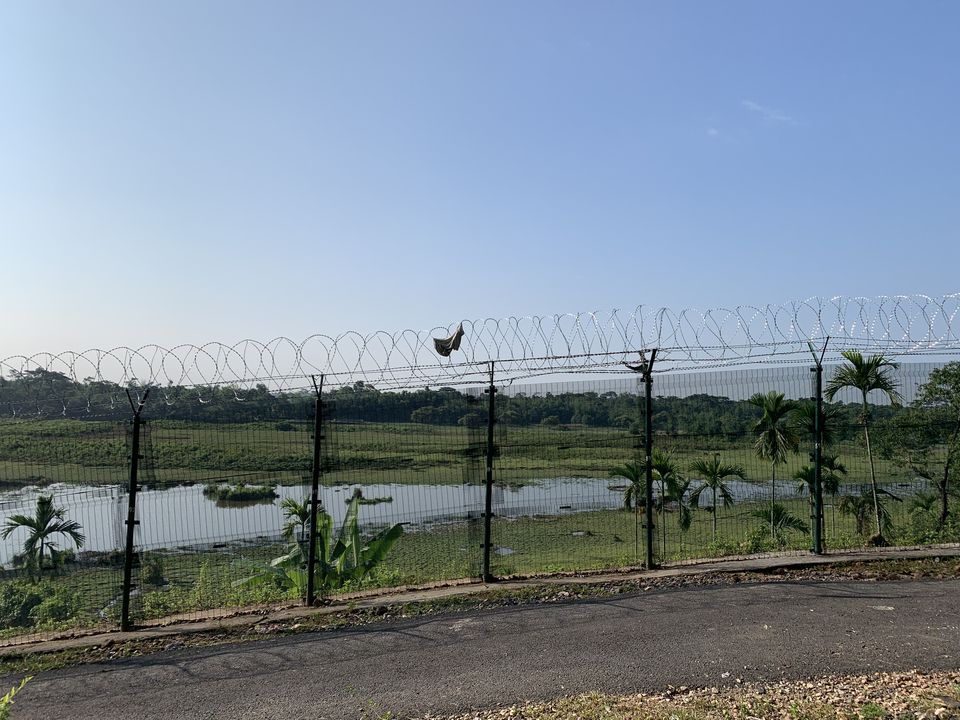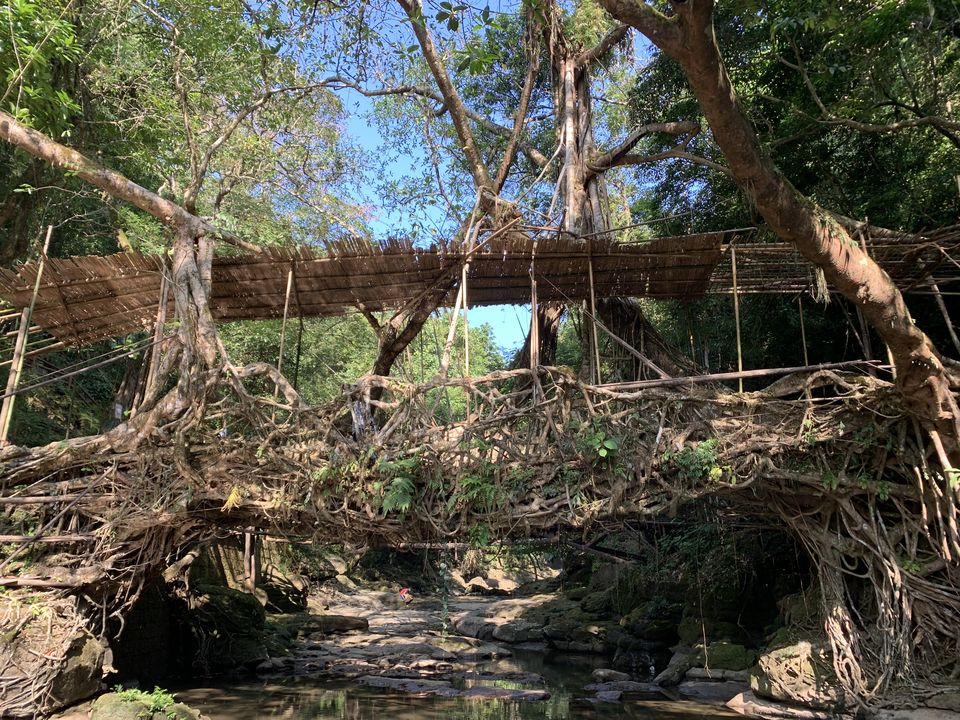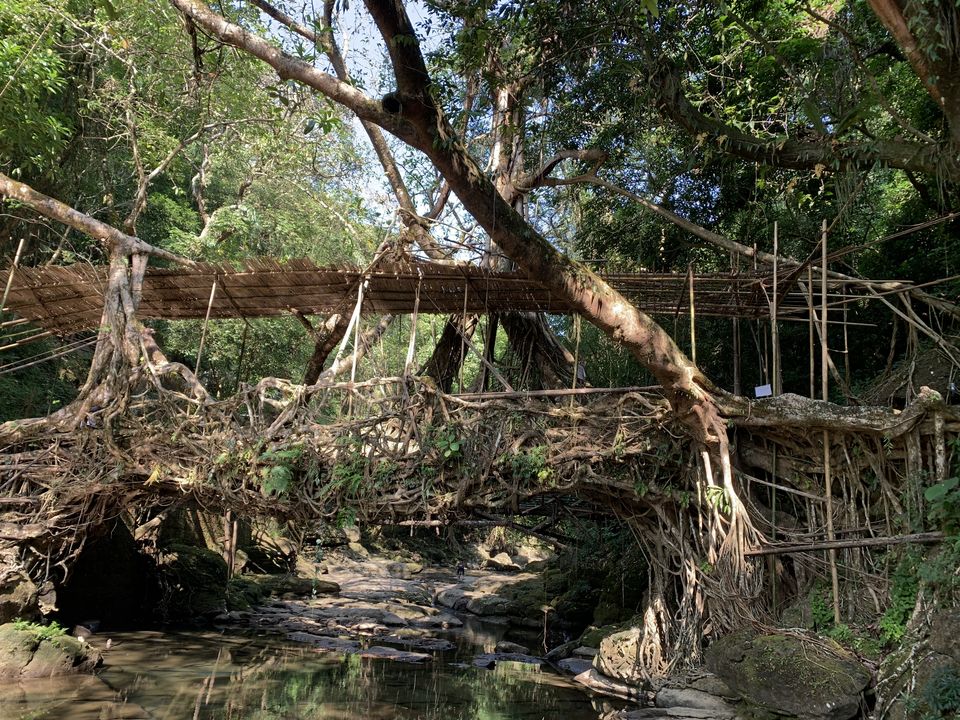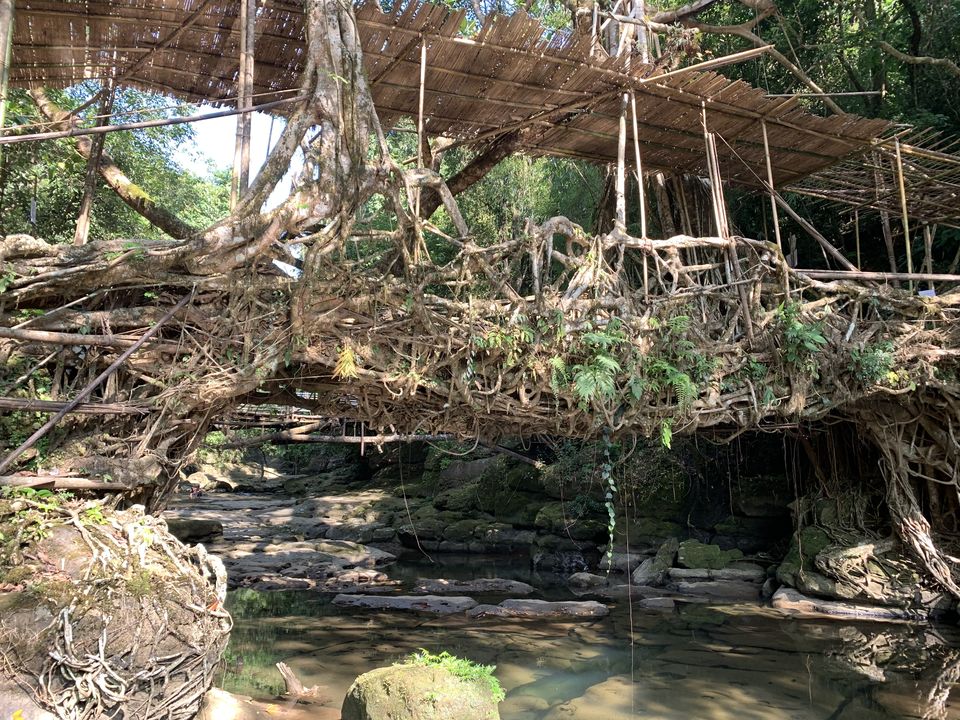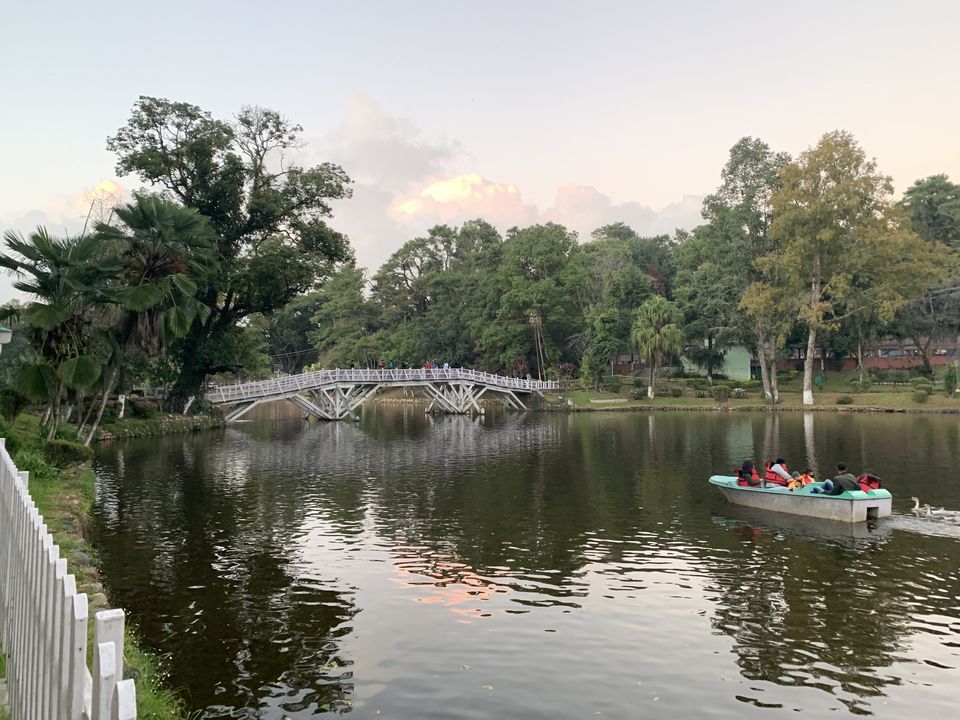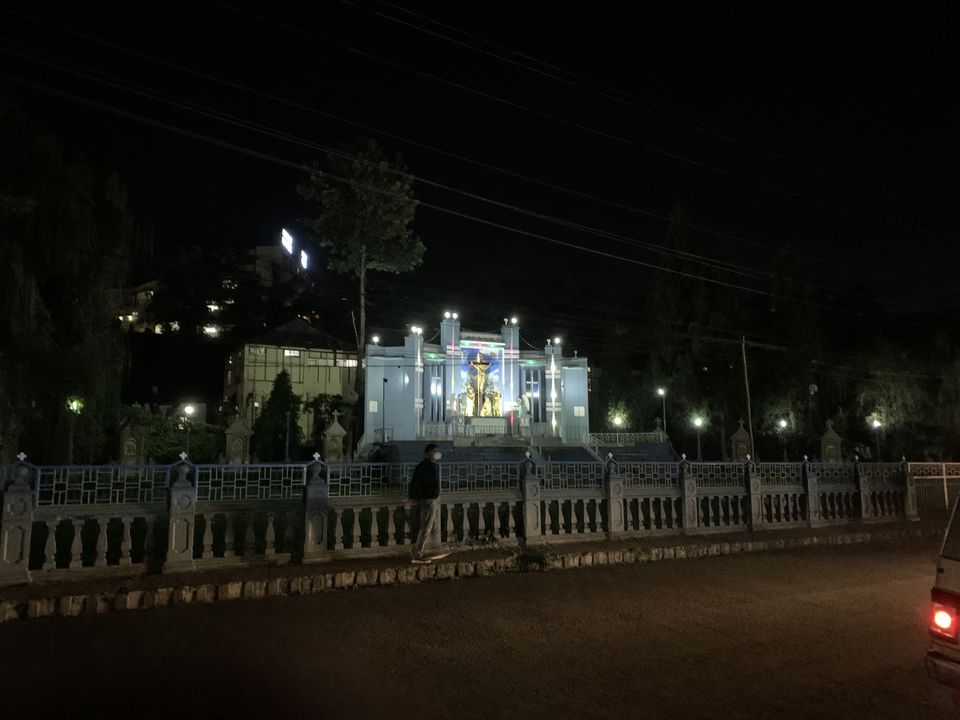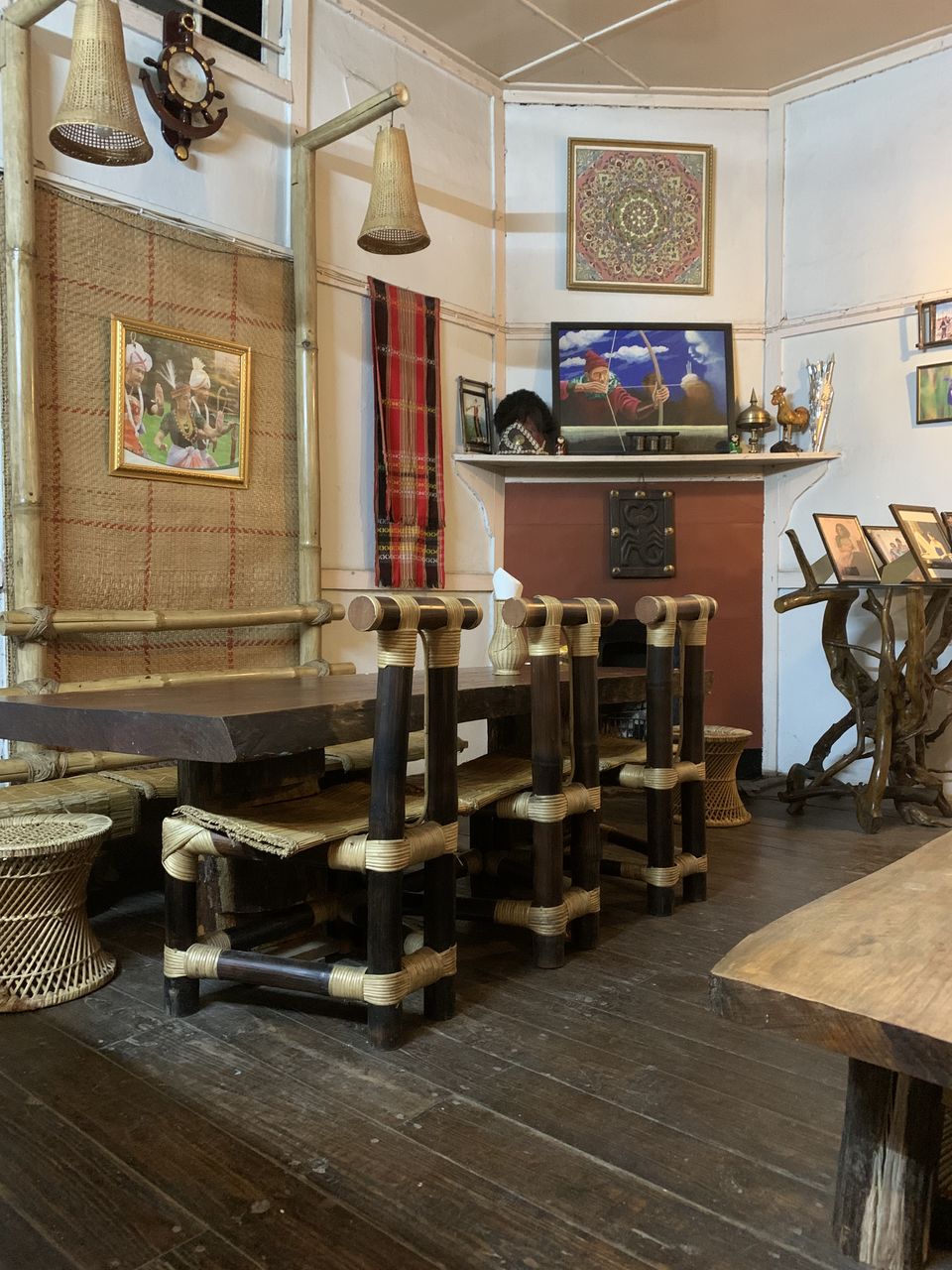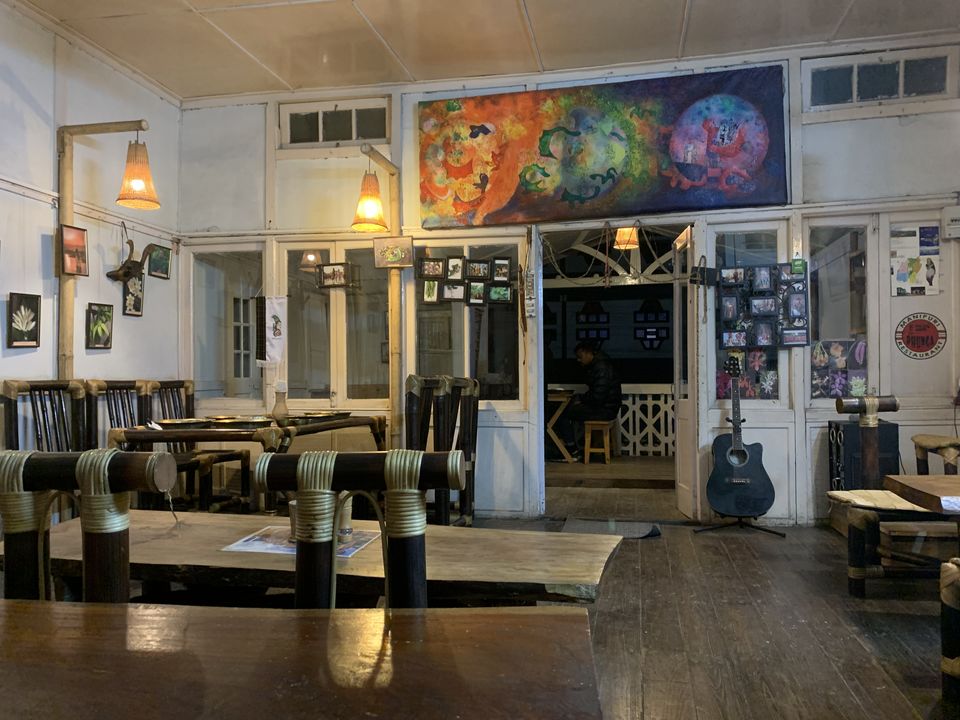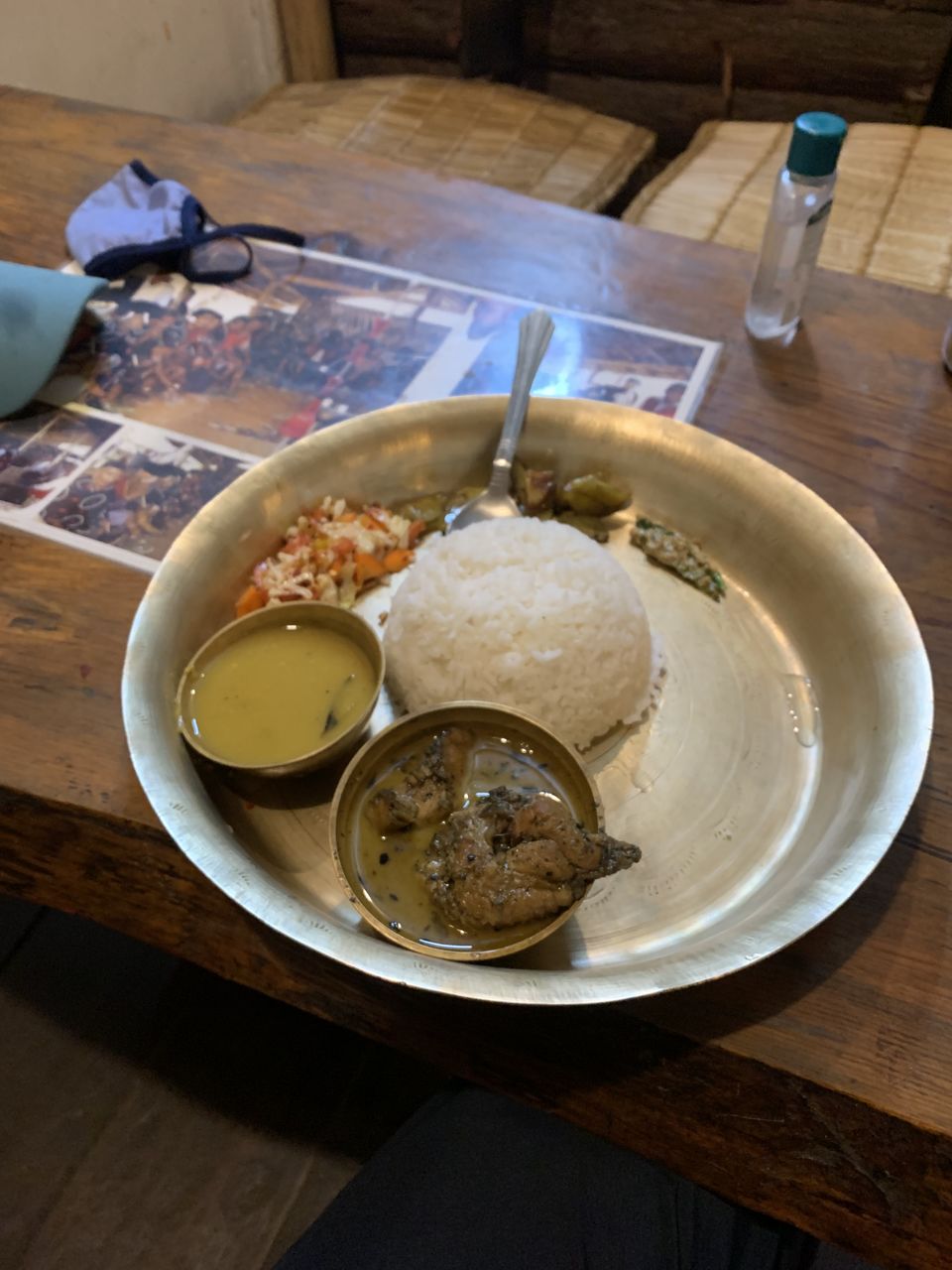 Arranging a local scooty from Jiah aunty for next 5 days I left for Cherrapunji (or Sohra) but I took a detour from the main highway to explore the said offbeat falls : Lingskar, Prut, Wei Sodong along with Dainthlen and the famous Nohkalikai falls. I met Nam, who guided me to an affordable dormitory in lower Sohra. Today was truly day of falls,and each one captivated my imagination. Let the pictures convey my feeling.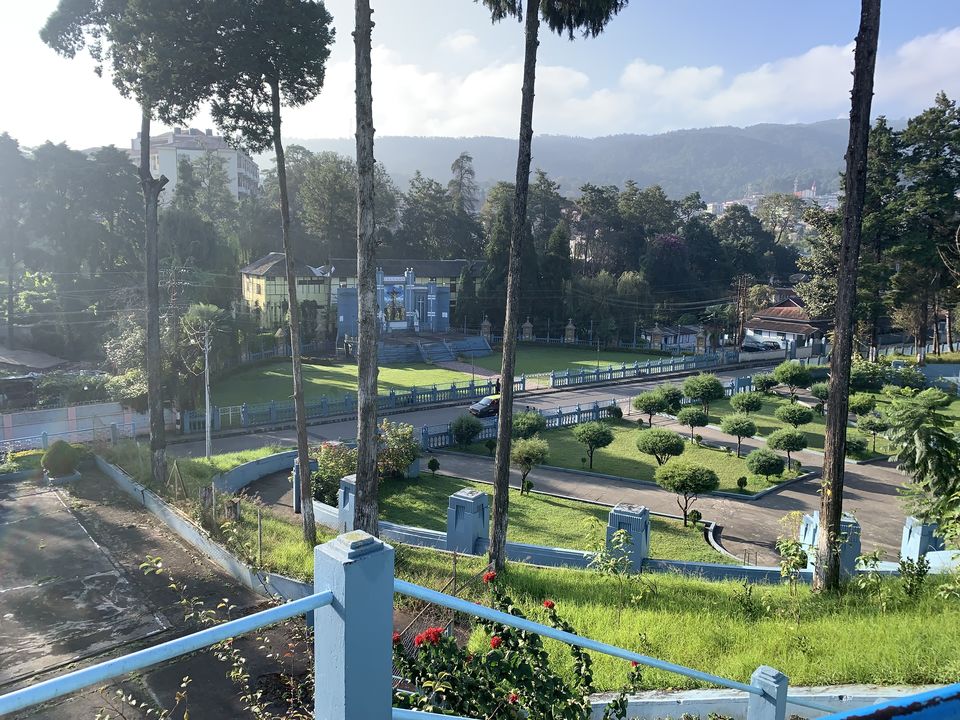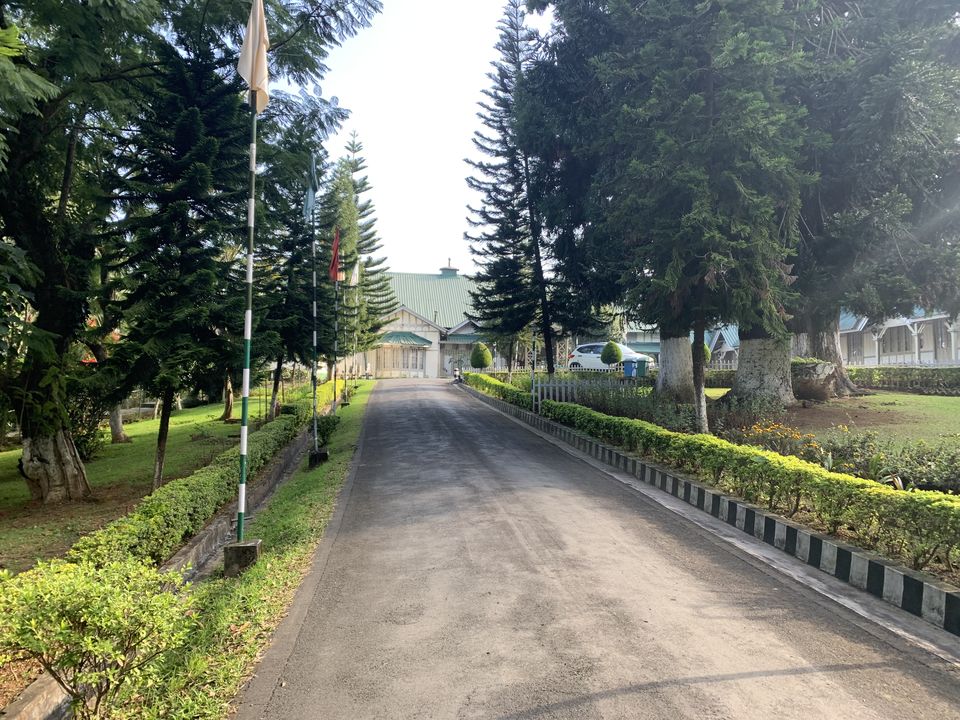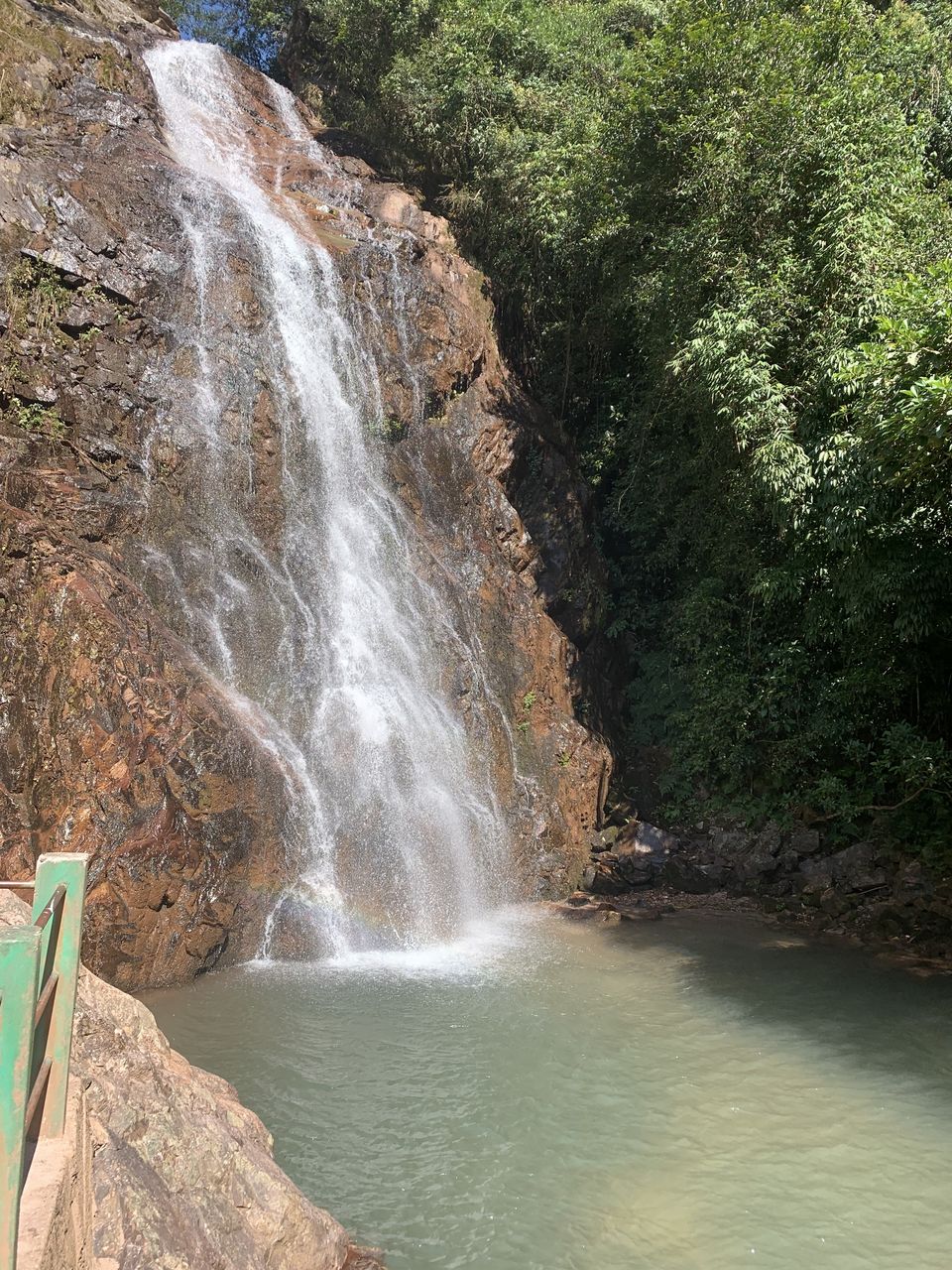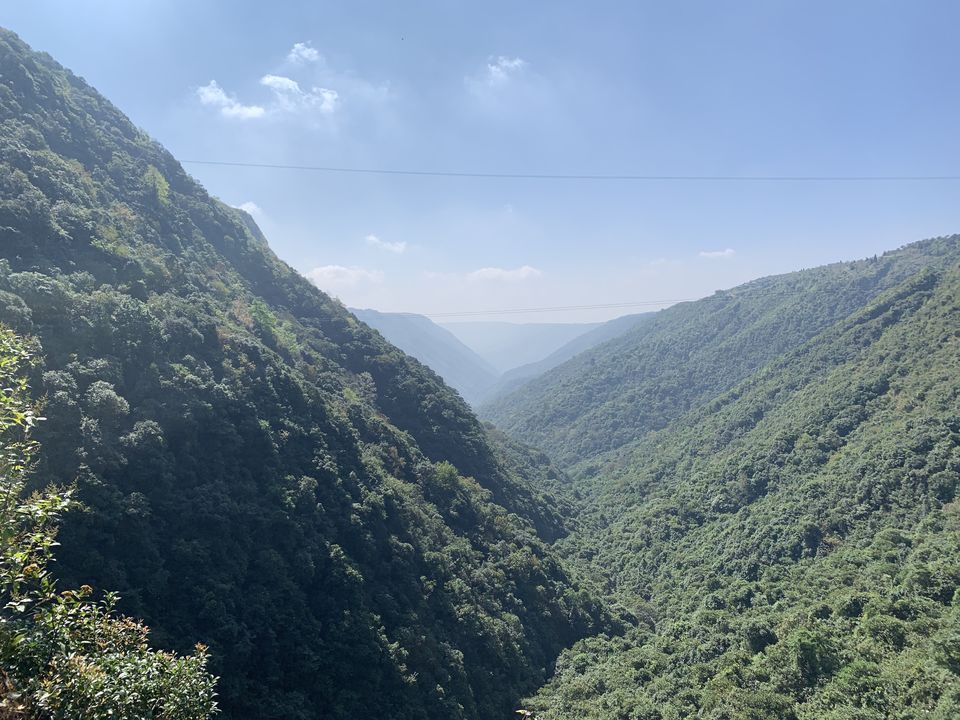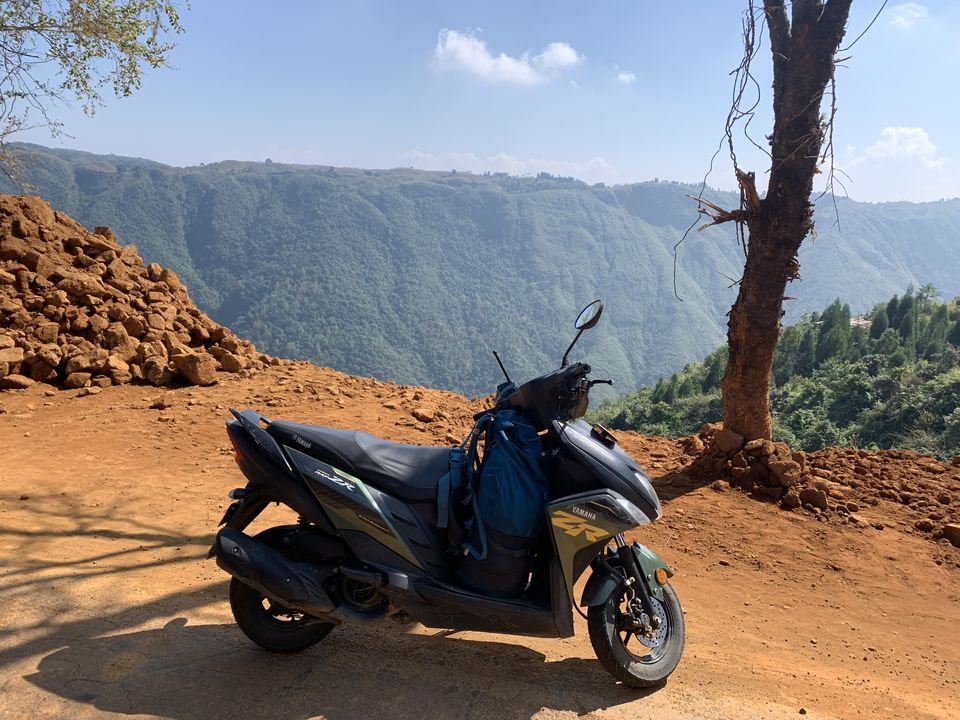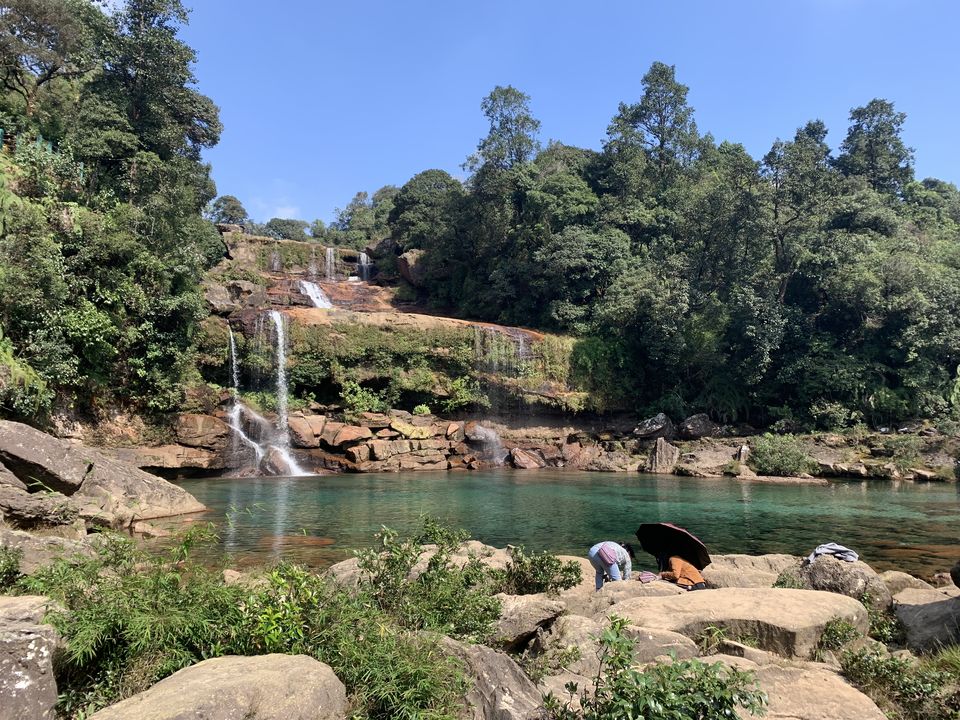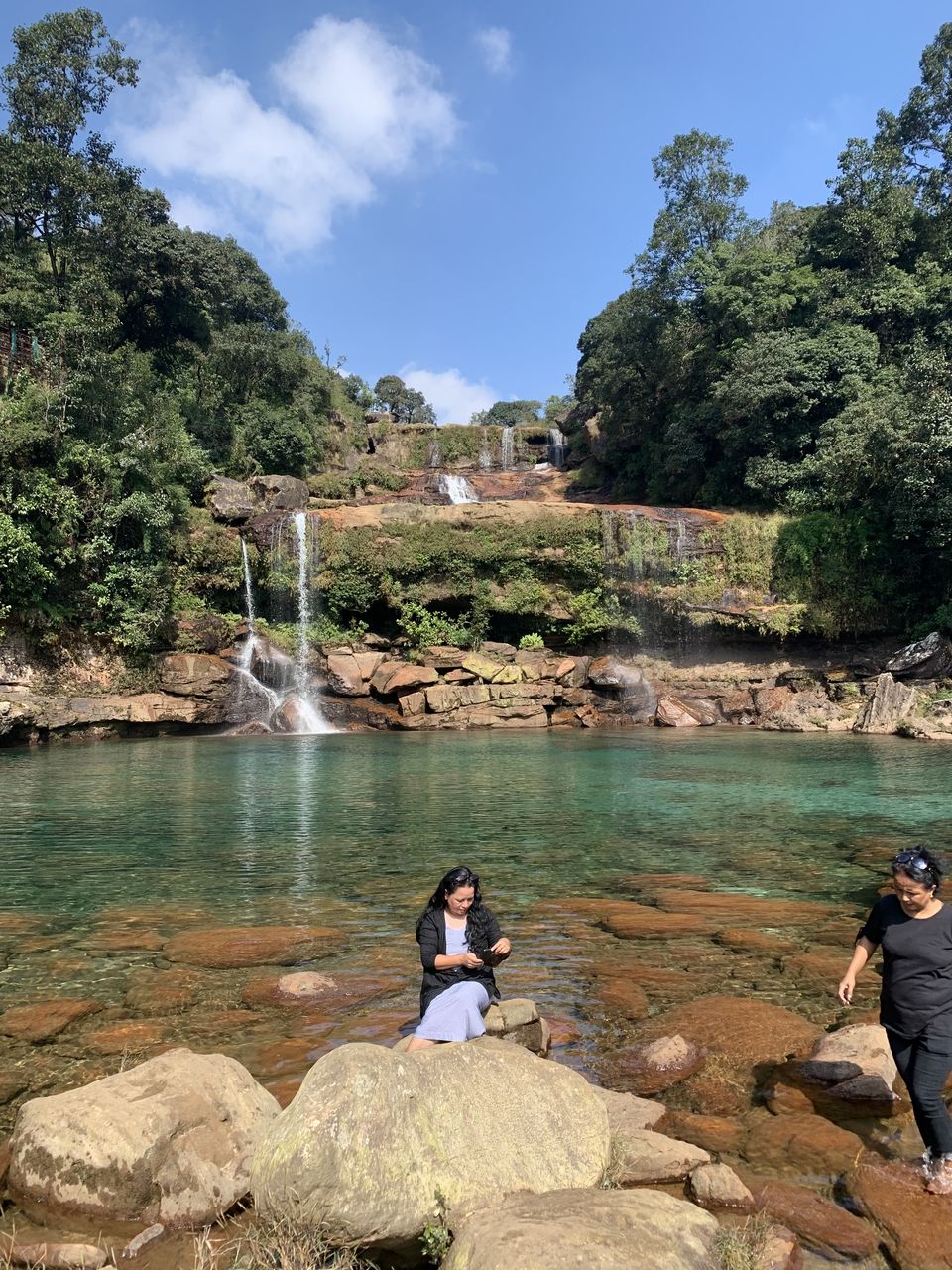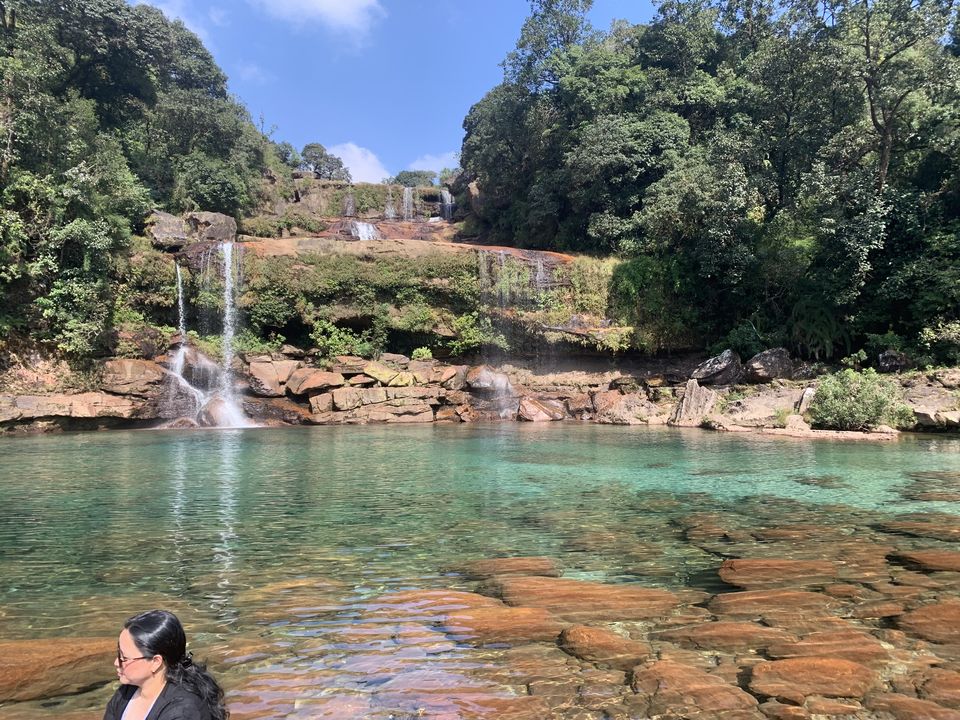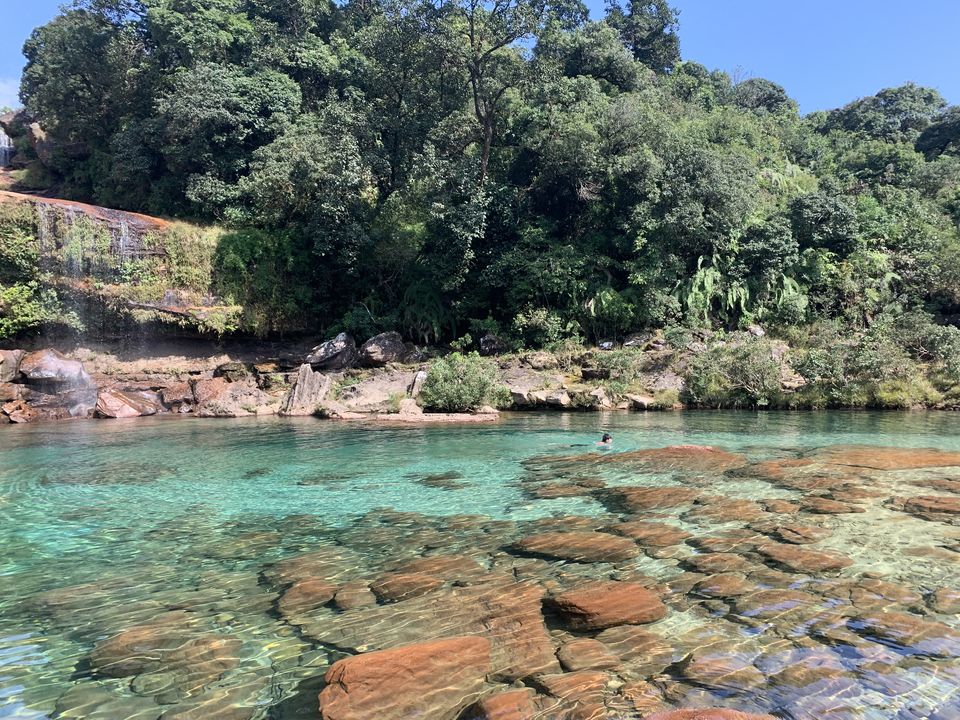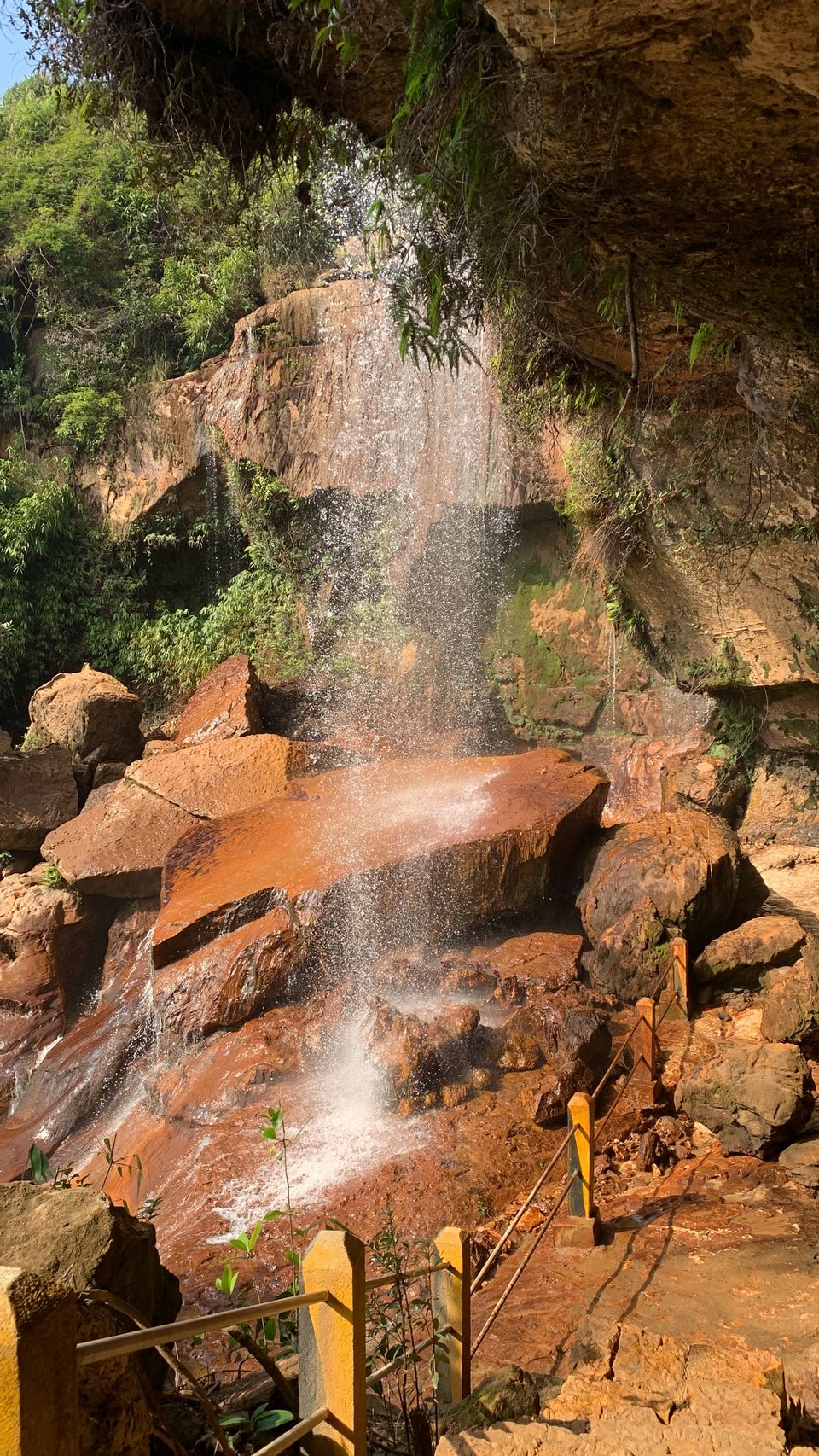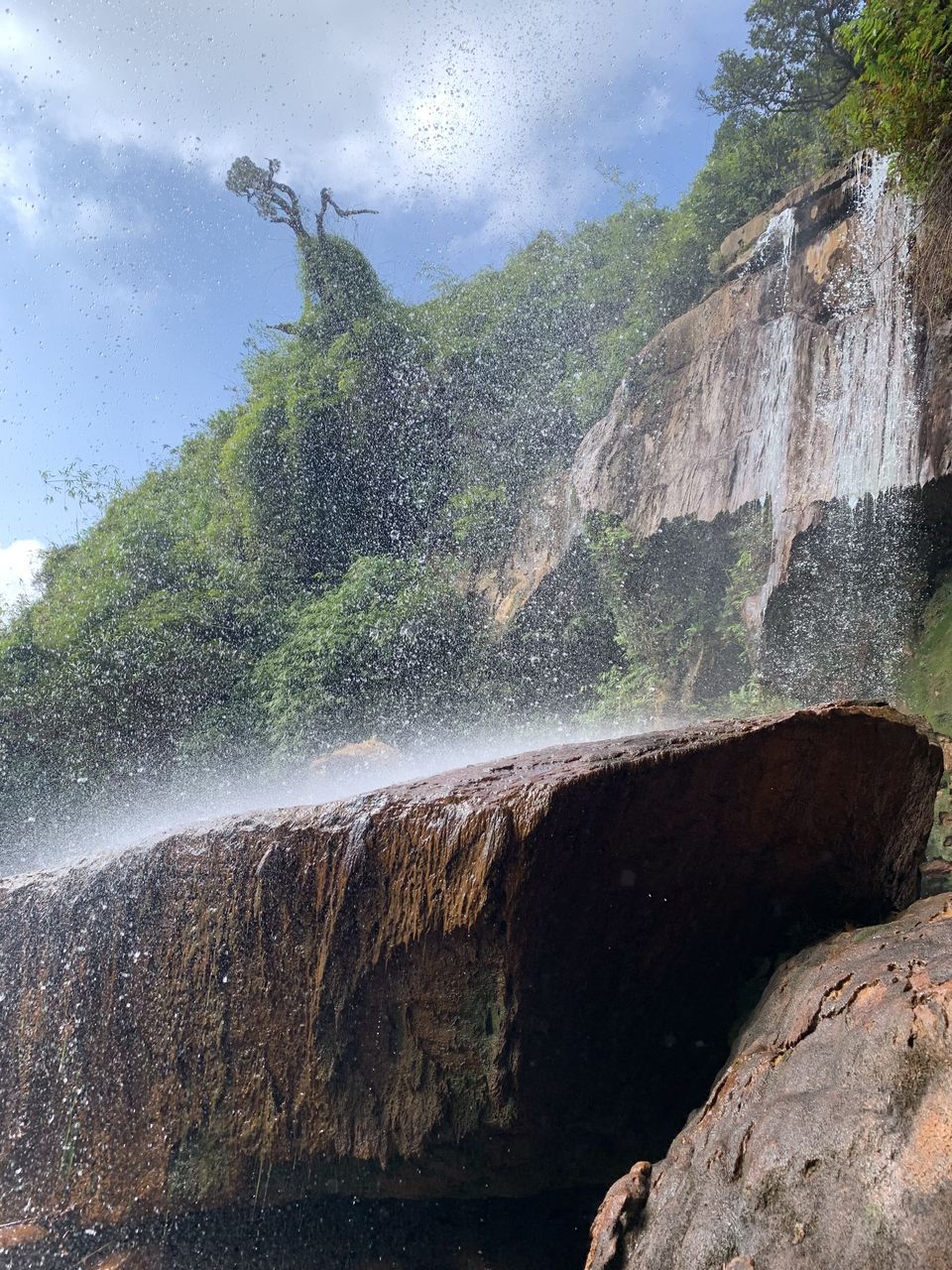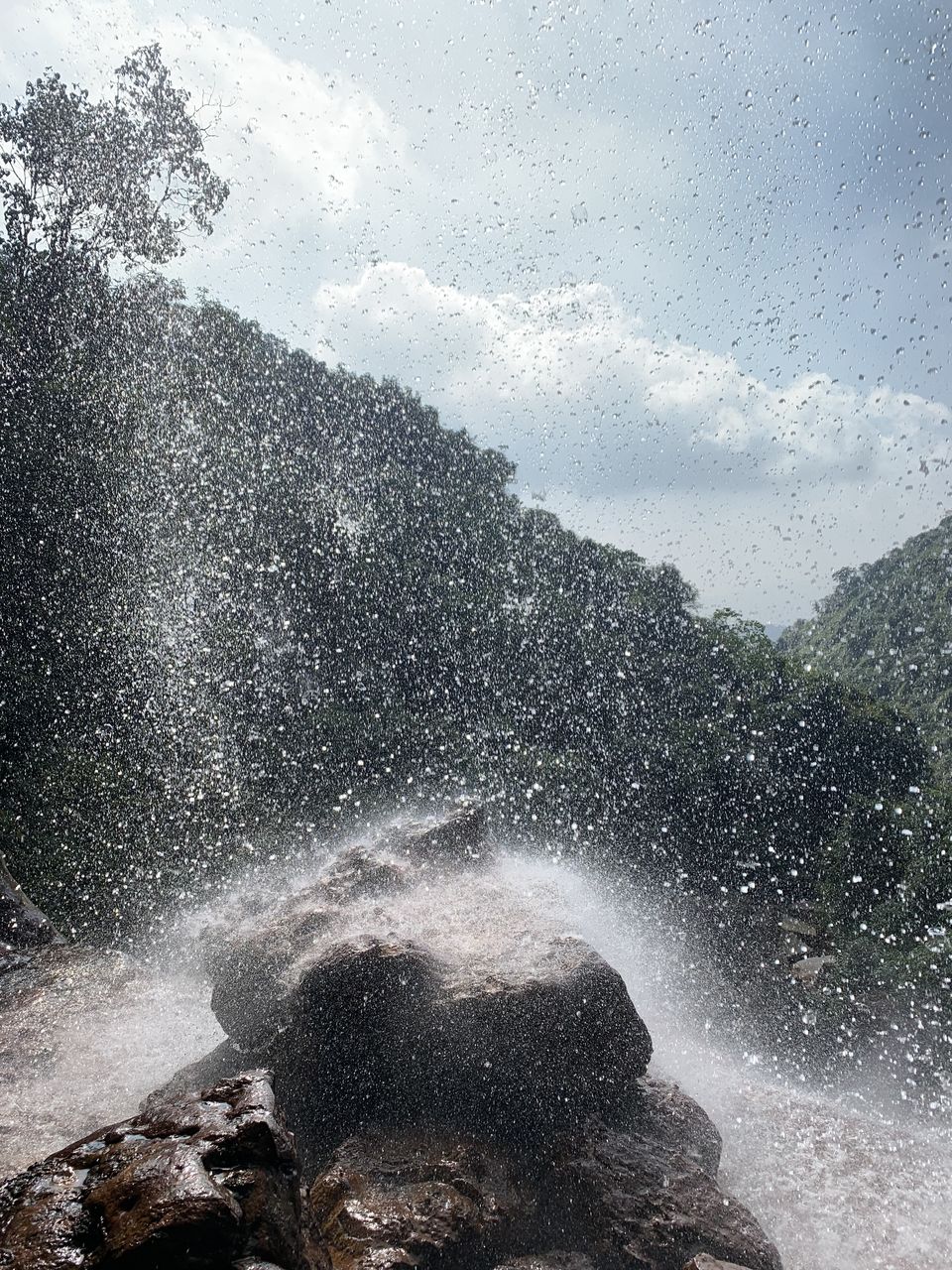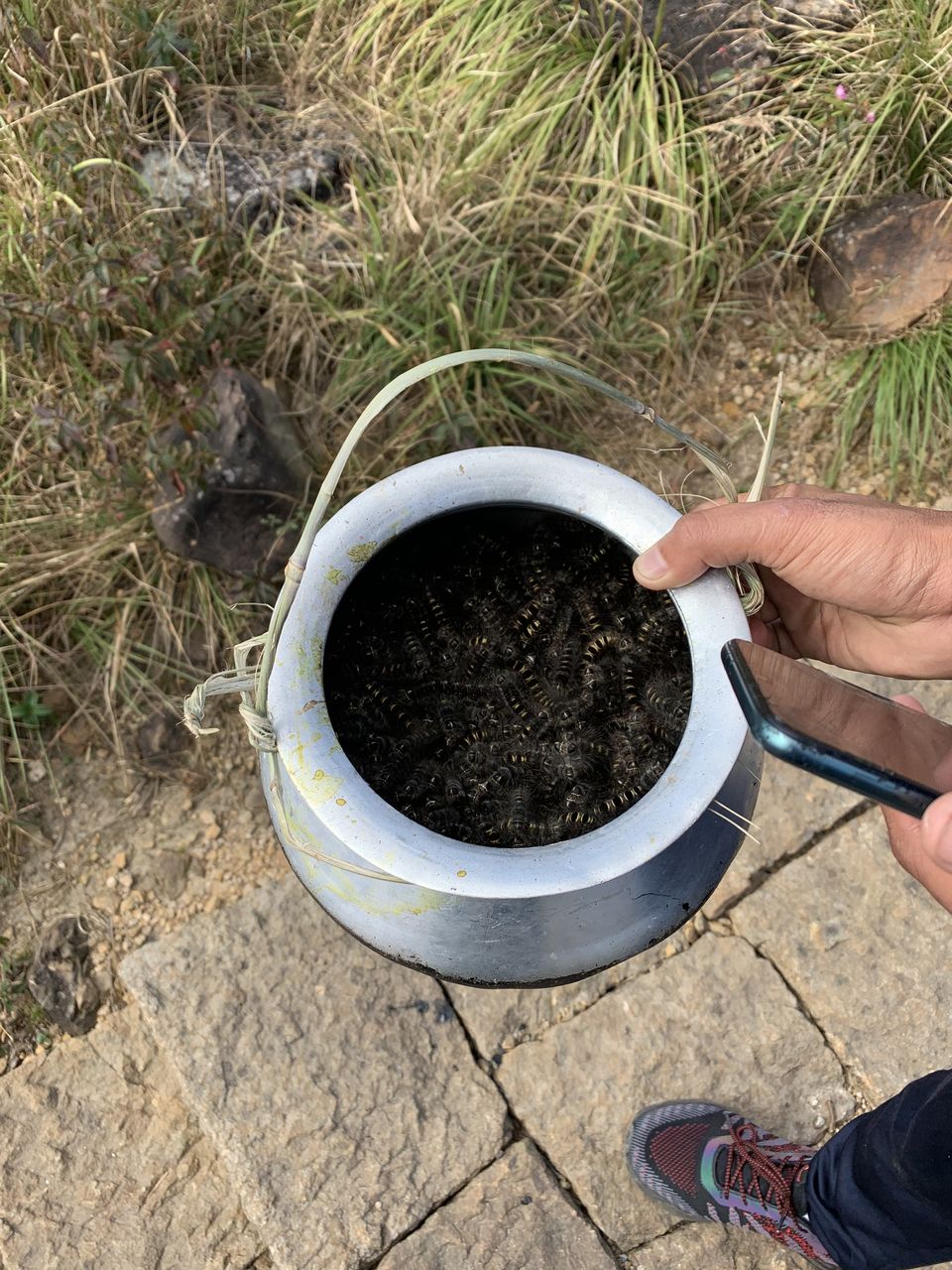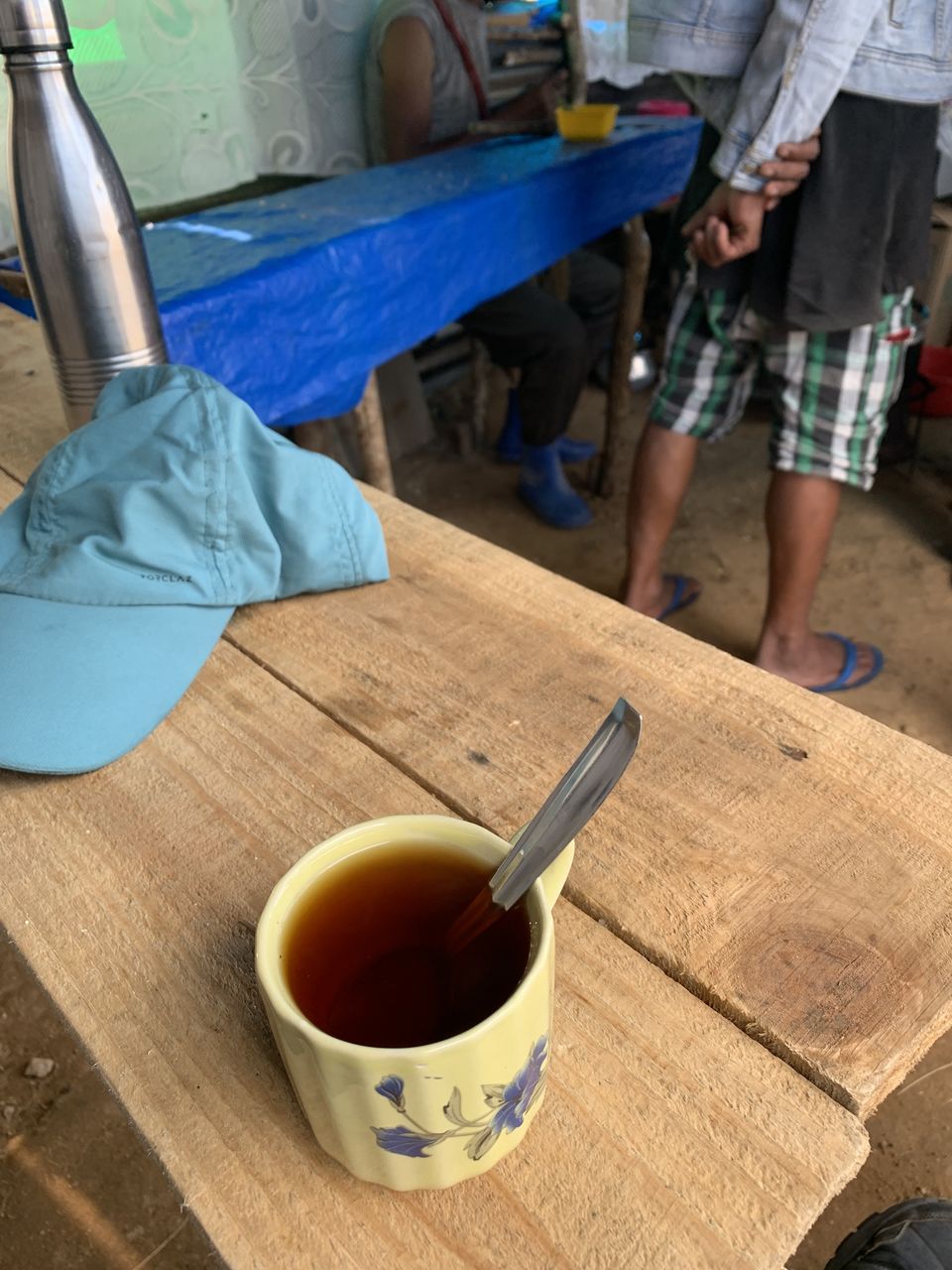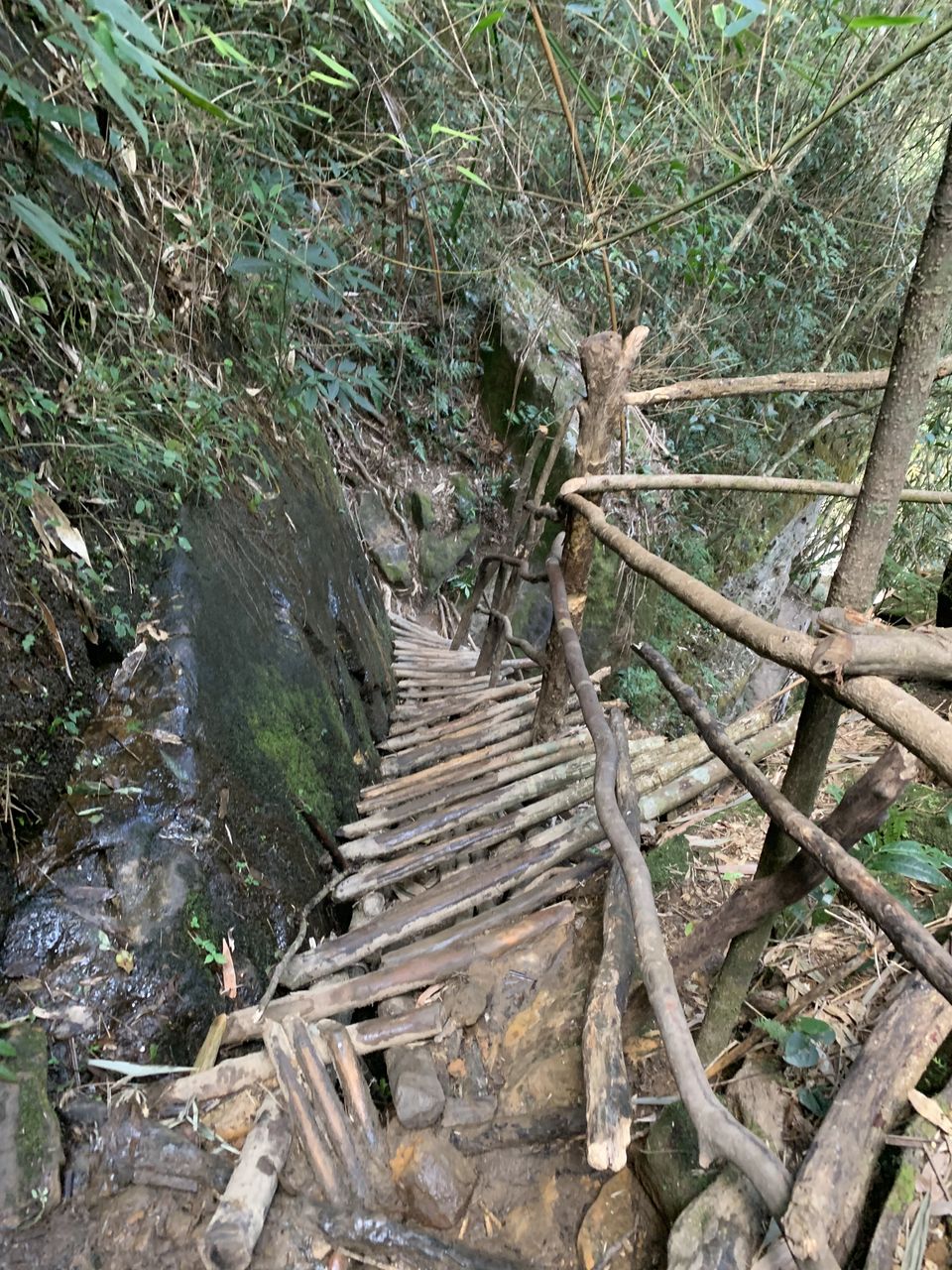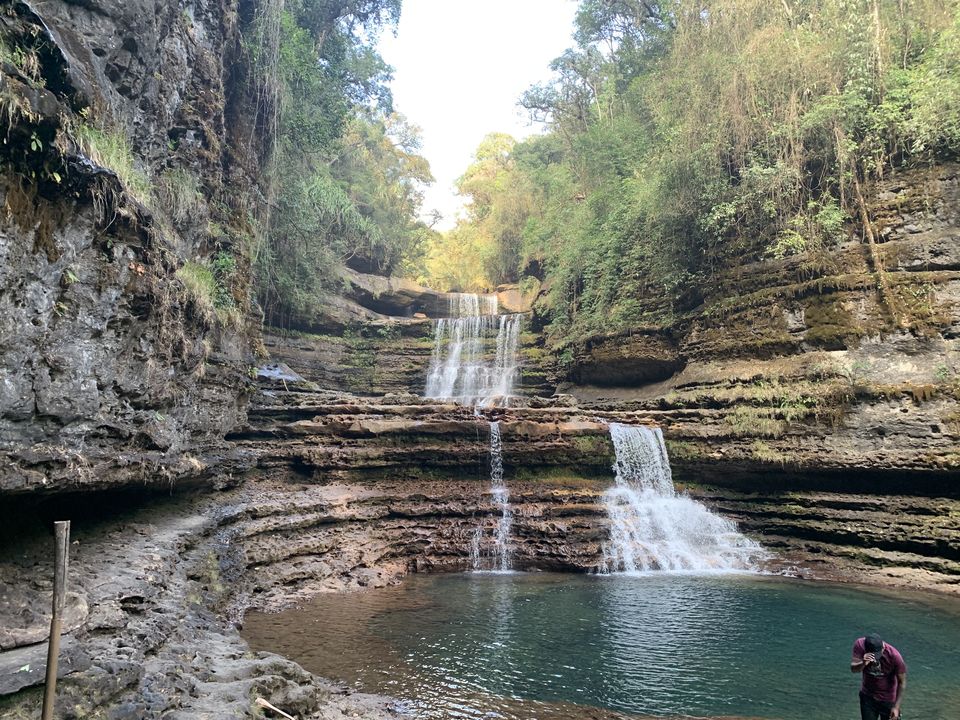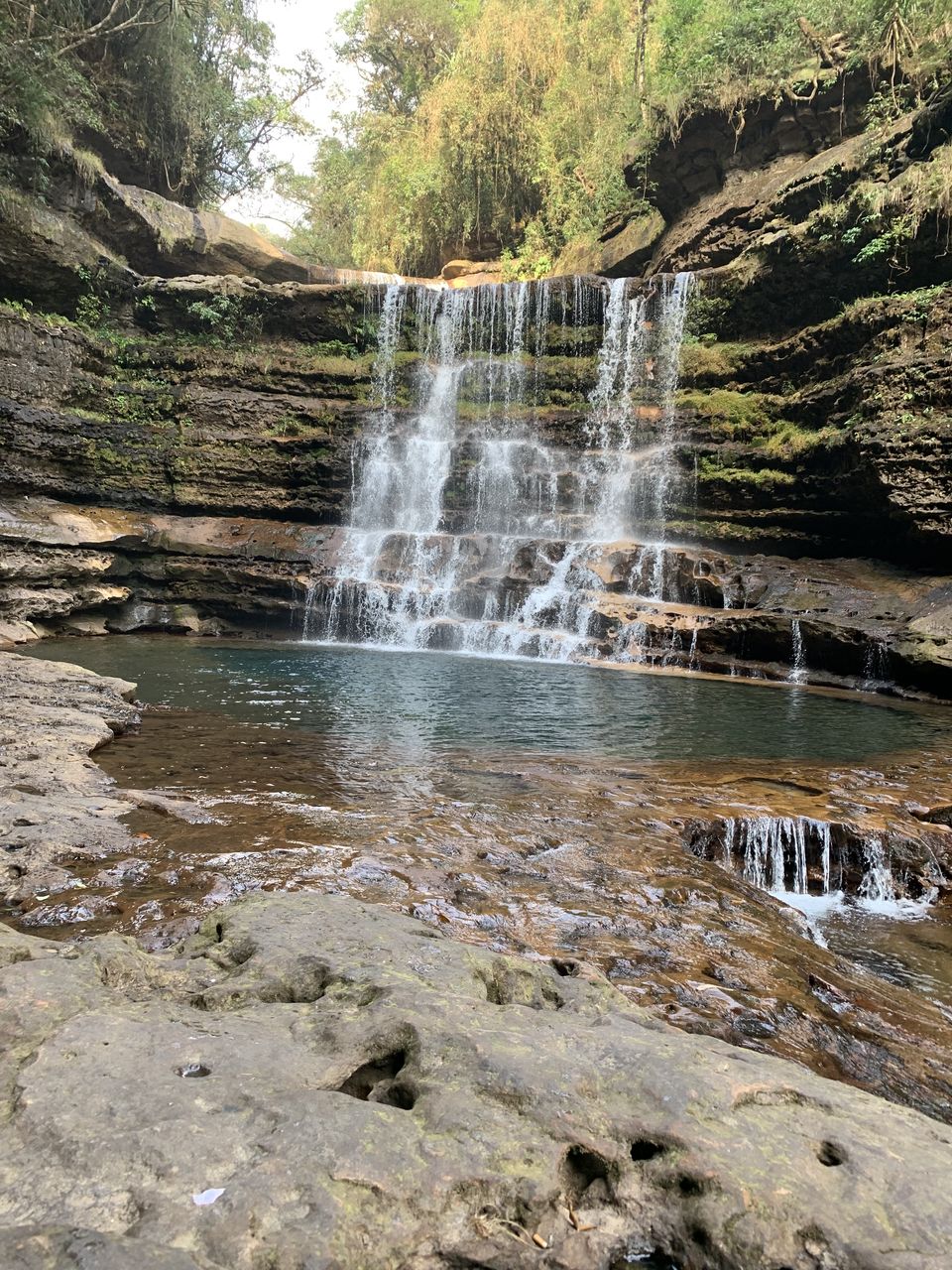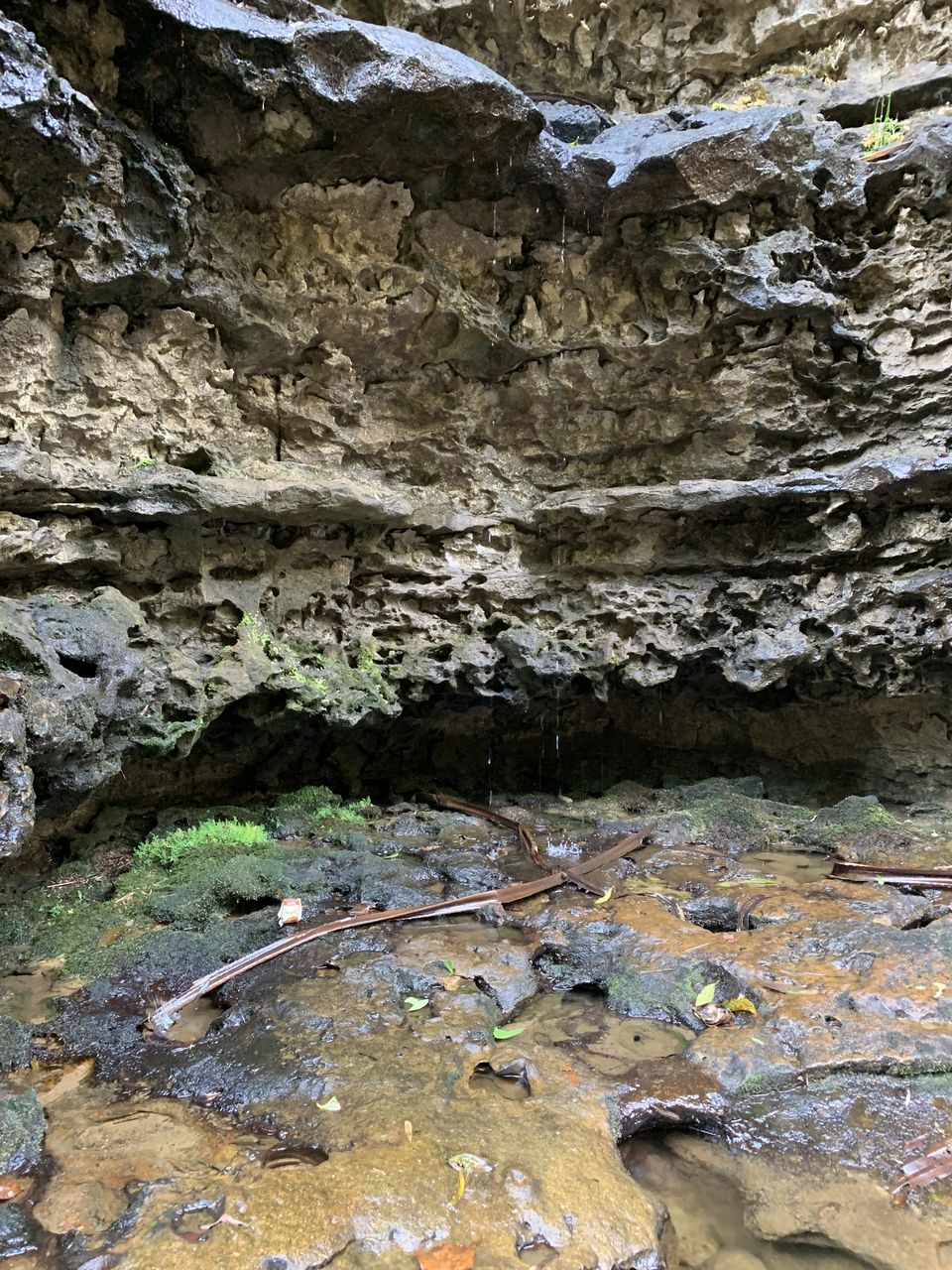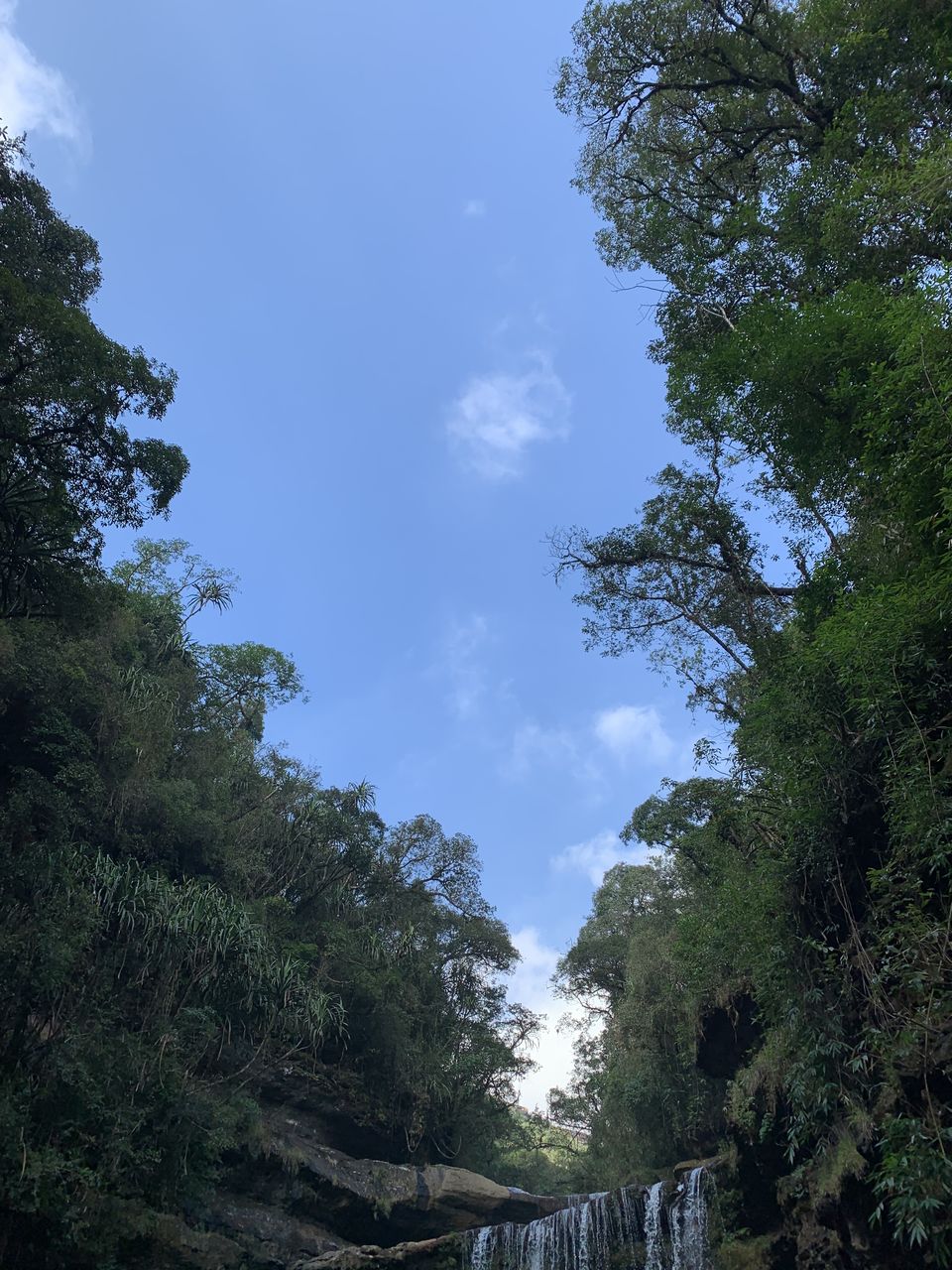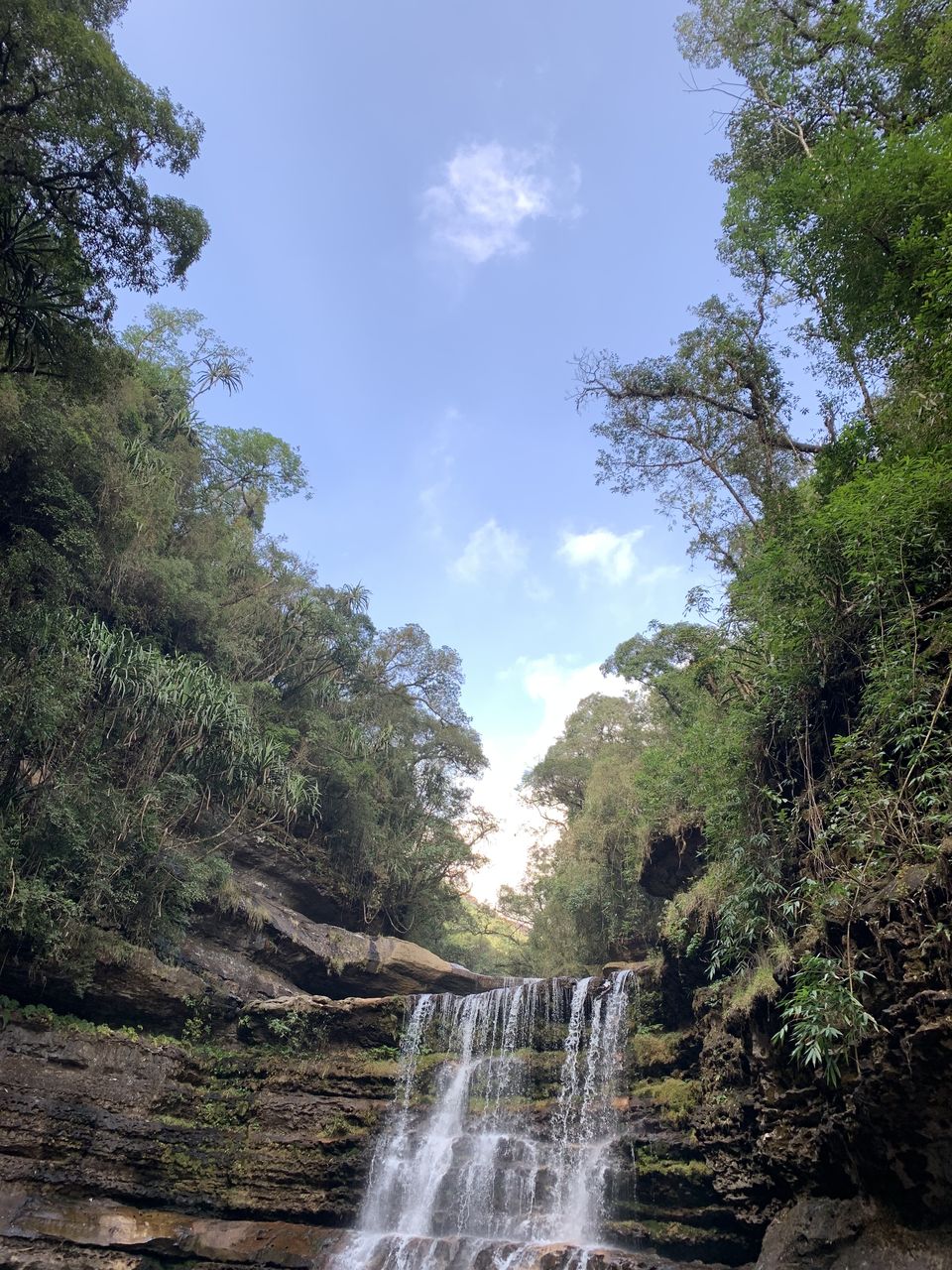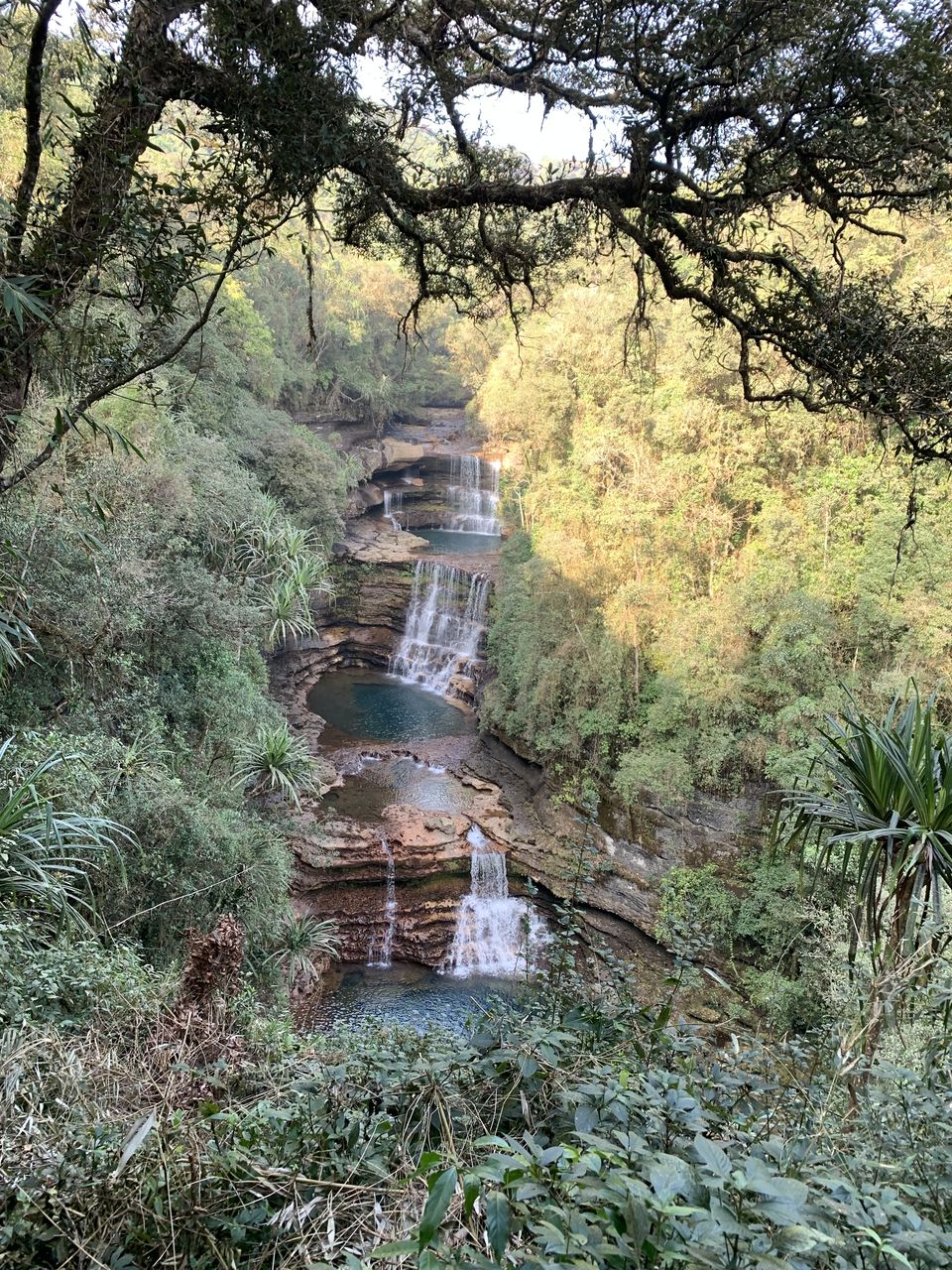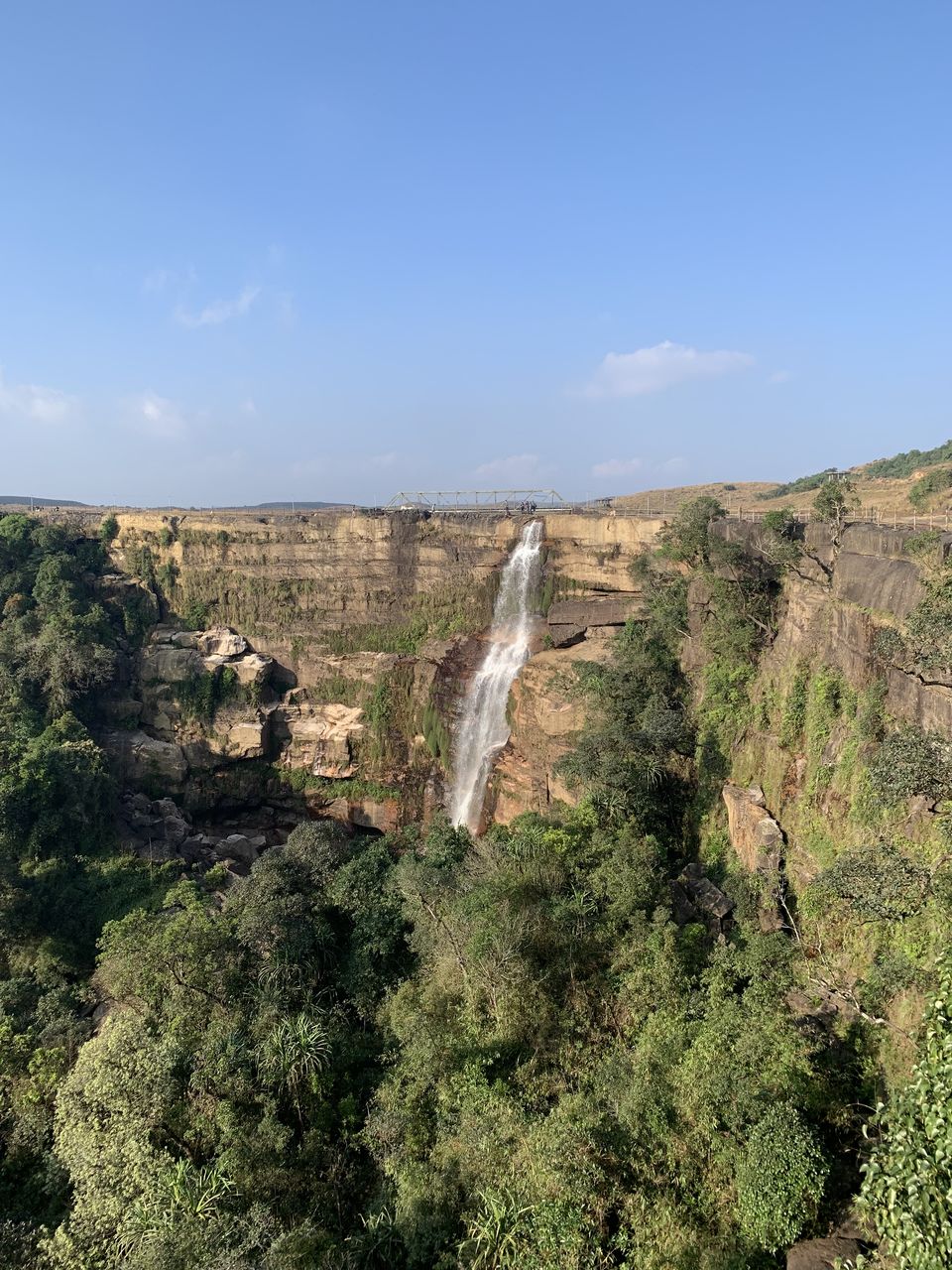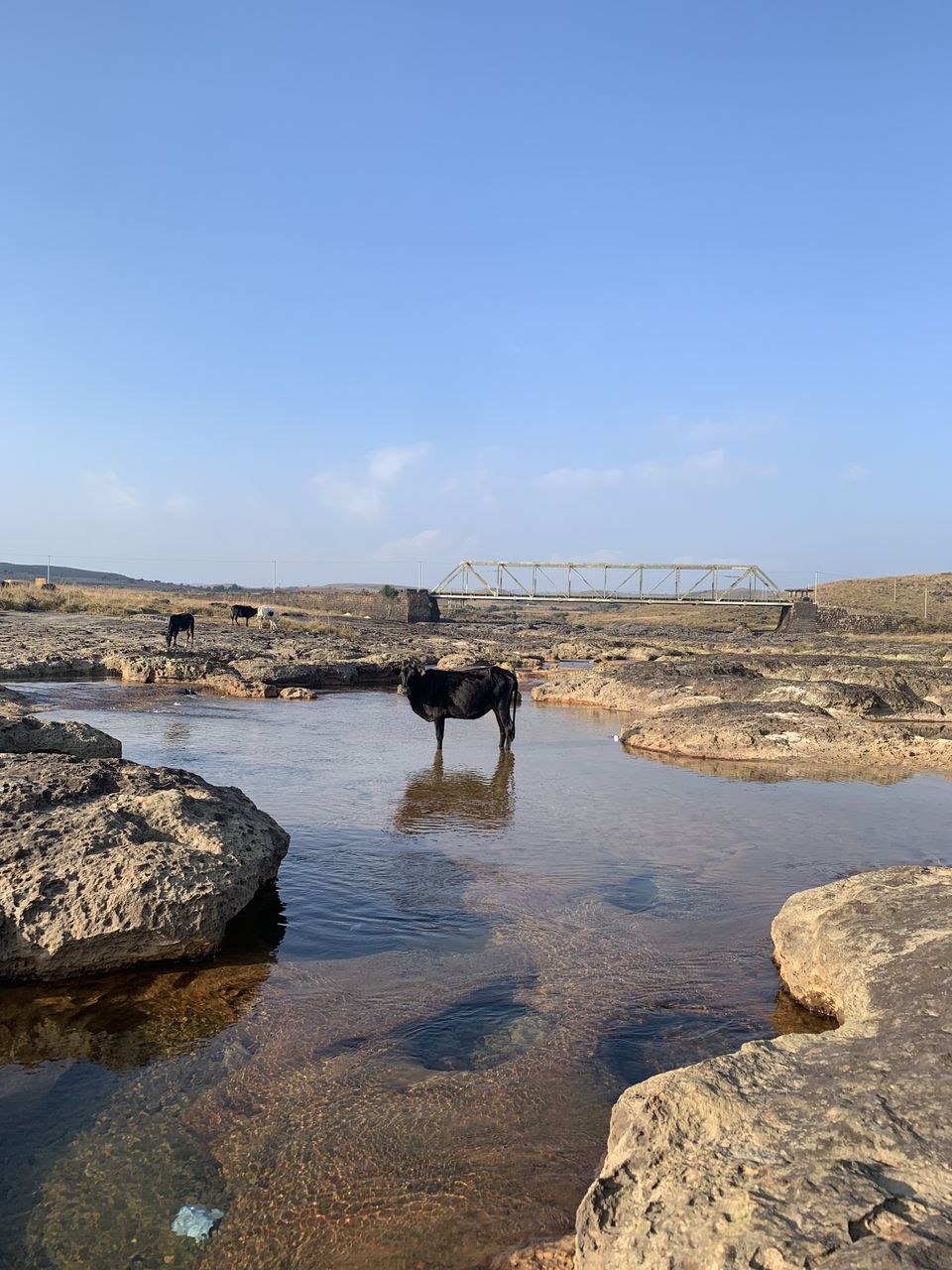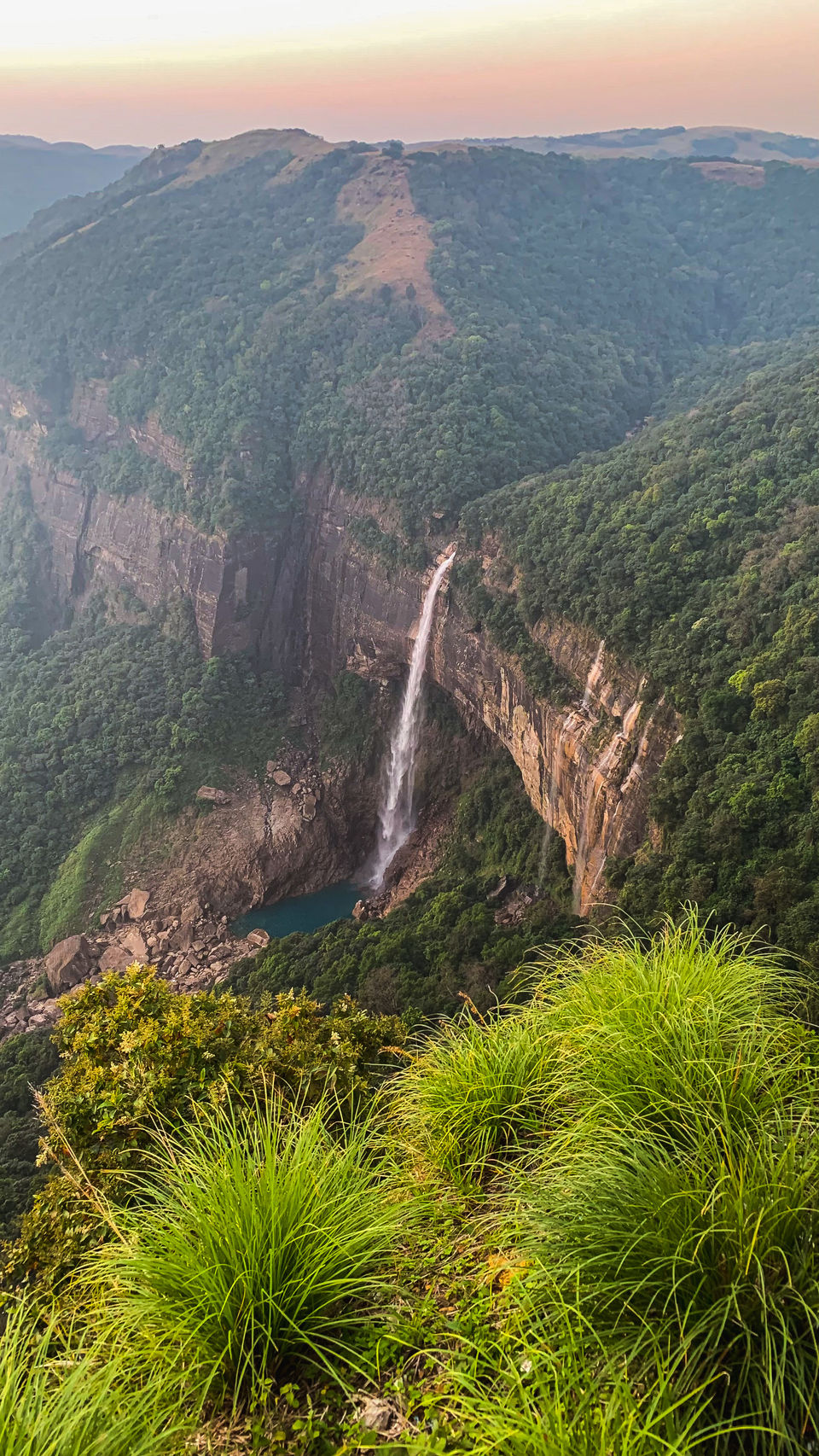 Today I woke up early and left my backpack with hotel to trek the famed double root bridge. I reached the base village Tyrna by 8 am and started climbing upstairs only to realize I was again in wrong direction. The village of Nongriat, is completely downstairs, approx. 3500 steps to reach the Double decker root-bridge. Though the root bridges were narrow compared to Mawlongong one, but more touristy hence, was getting crowded as the sun shone brighter. I left for another attraction, Rainbow fall which is further 3 km of strenuous uphill trek. The fall was amazing with the notable rainbow glaze, formed by sun rays, kissing the falls. Covering both spots is really arduous and one can easily stay at many homestay option available at Nongriat village. Since,I was light and pretty fast, so I trekked back up-stair the same day and was back to Tyrna parking by 3 pm and thought of covering the remaining spots.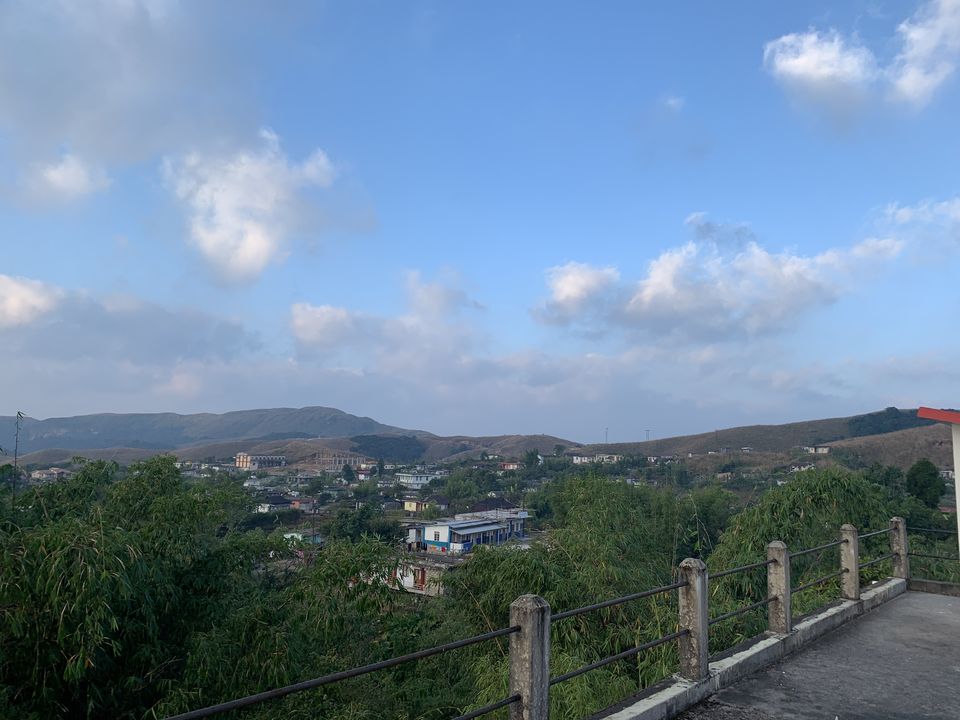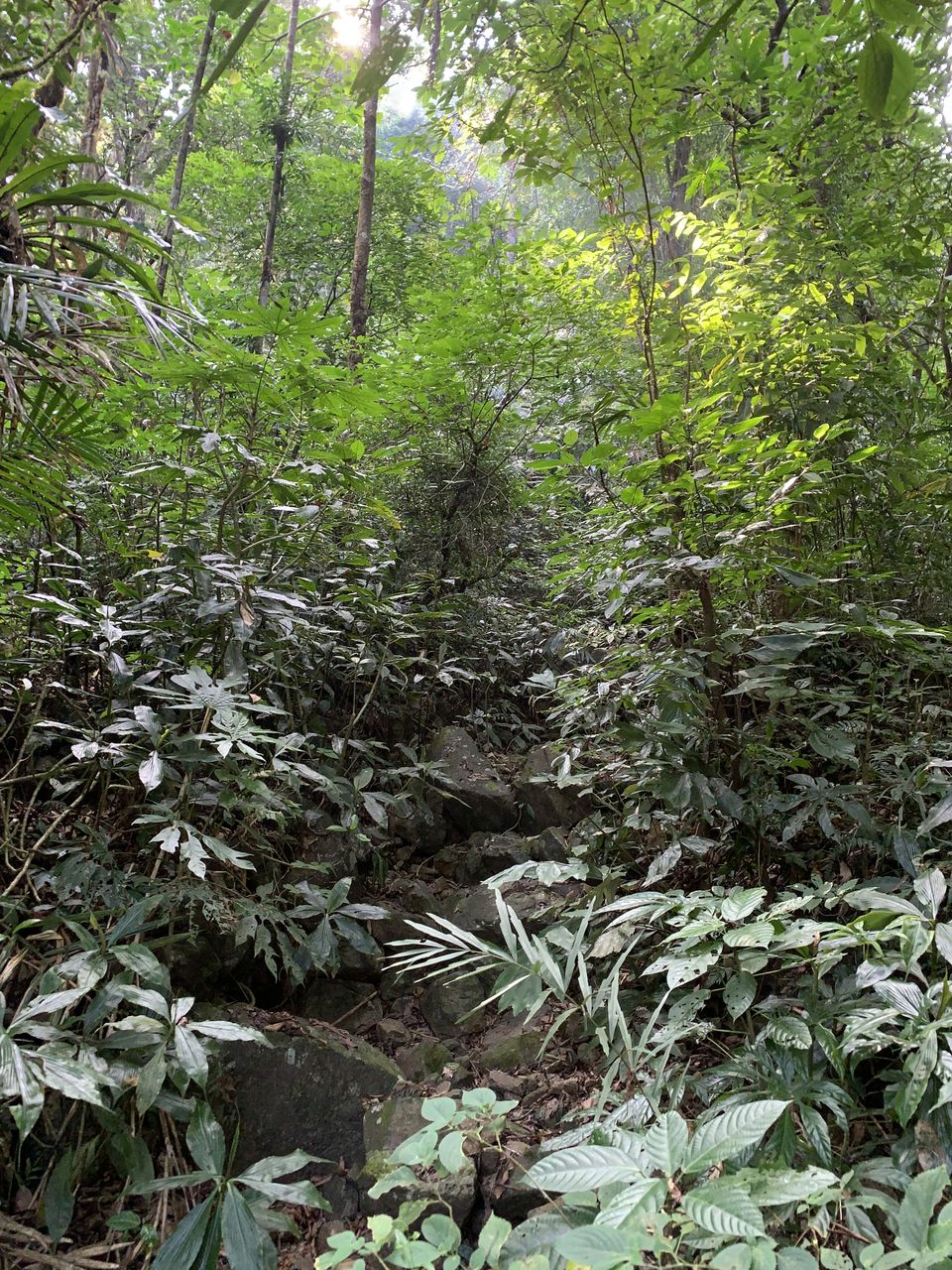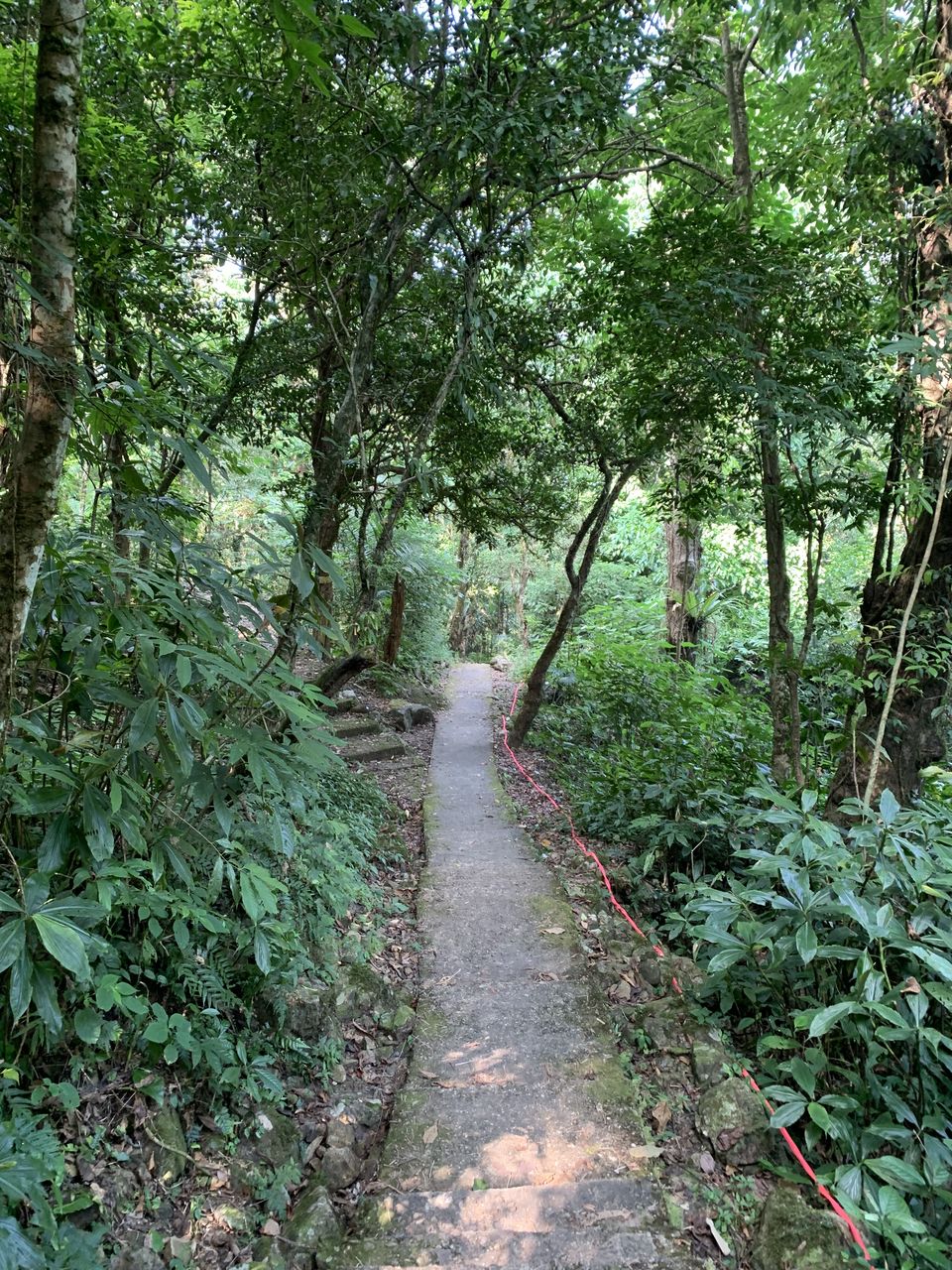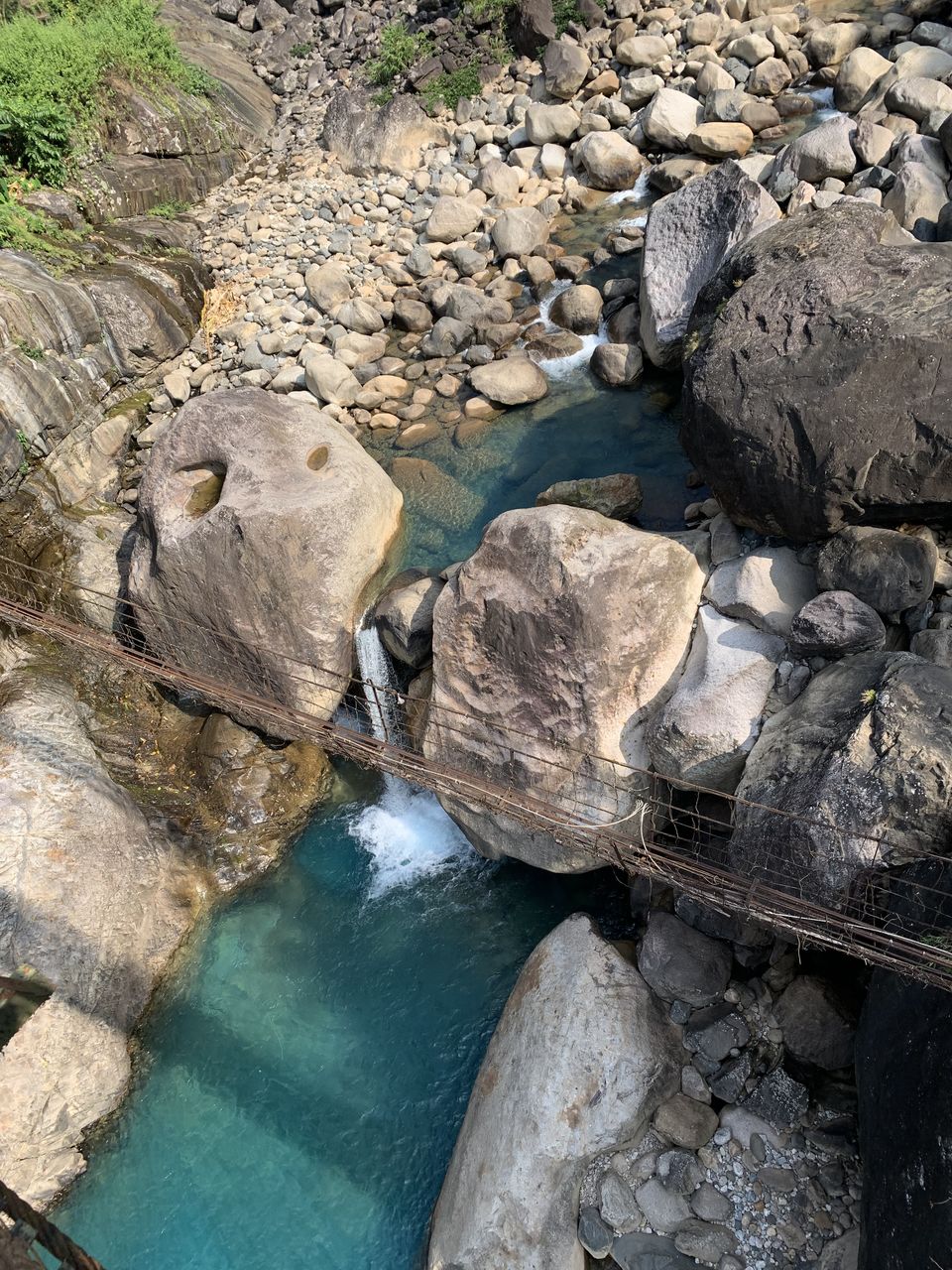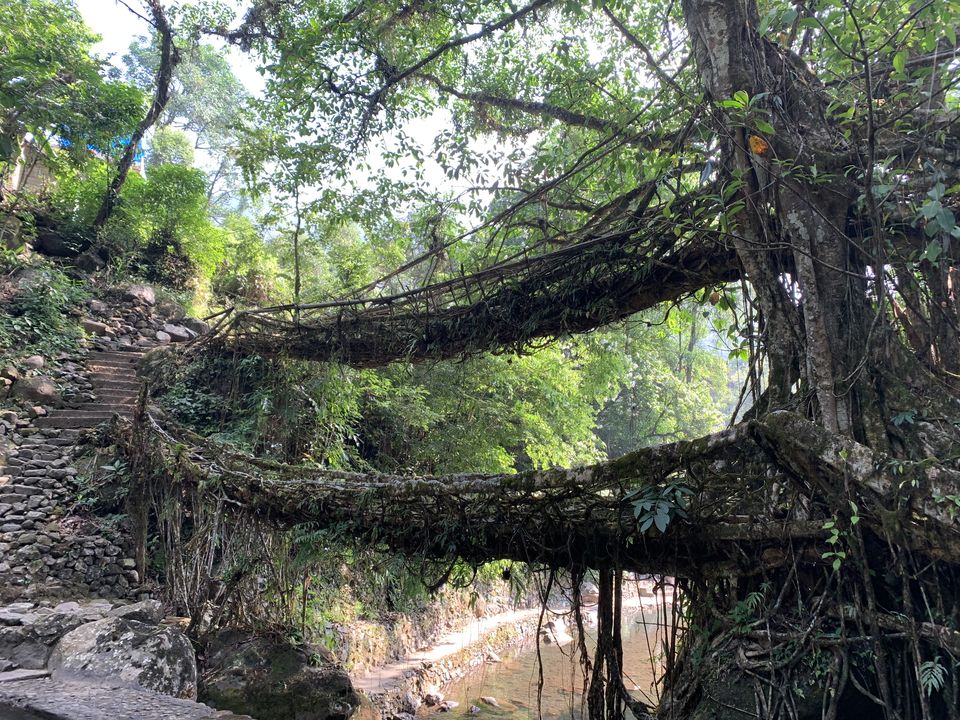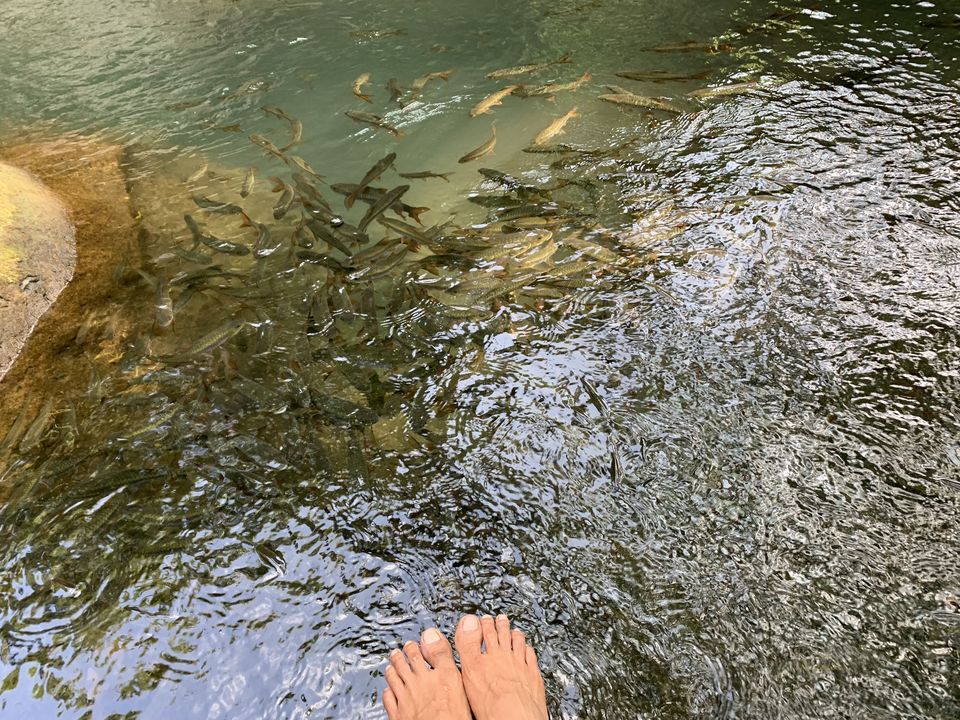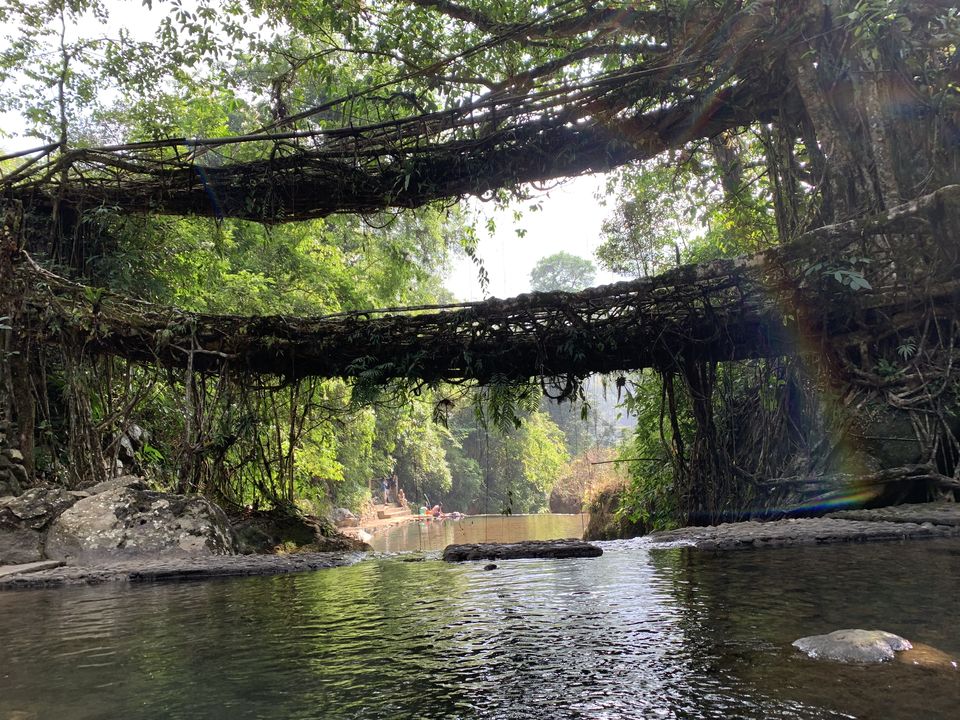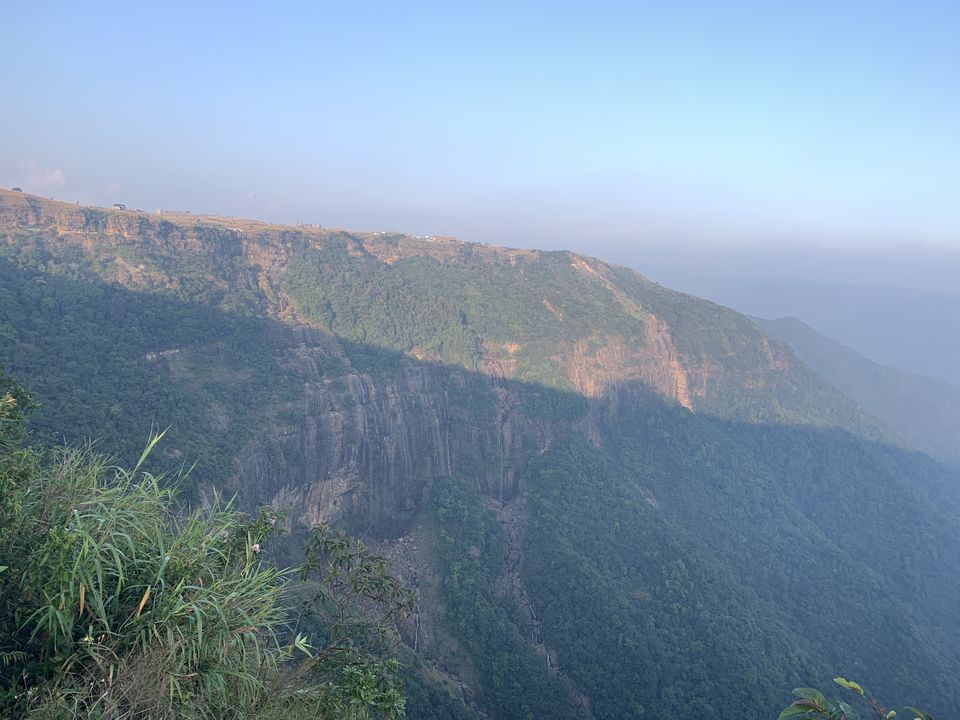 Going south towards Bangladesh border, the road are massively broken and dusty and by the time at I reached Thangkhrang park, it got closed. But the interesting travel stories starts from where the regular itinerary ends. Just while returning, I met Allyah, who took me to a nearby Khoh Ramnah giant rock and narrated his beautiful village life. He was building a homestay on his land and invited me to his house for tea. Since it was getting dark, I politely refuse but greeted his family and provided lift to his father till Sohra during return journey. In total, it proved to be a long hectic day and I missed my Mawsmai cave visit.
Before moving to west Khasi, I needed to tick off two places: Kongthong village and Bamboo trek in central Khasi. With accommodation proving to be difficult in tiny village of Kongthong, I decided to drop it for next time and went ahead to Wankhen village, 51 km from where the Bamboo trek starts. The smothering sun rays and concrete pillars beneath bamboo trails has ripped off the fame, of being scariest trek and by the time I reached the top, I was drenched in sweats. By noon I was free but decided to return to Shillong to relax and enjoy the city.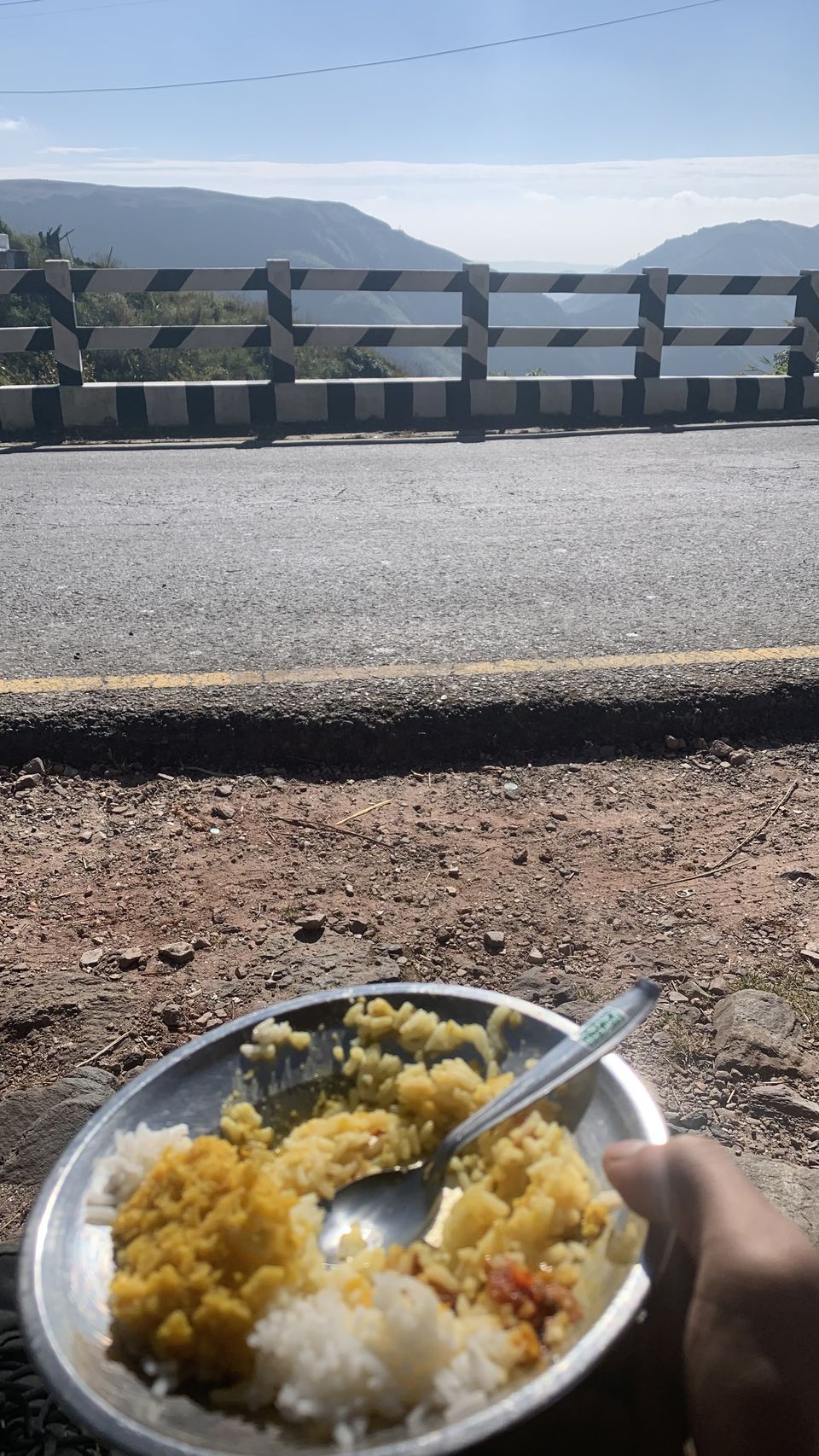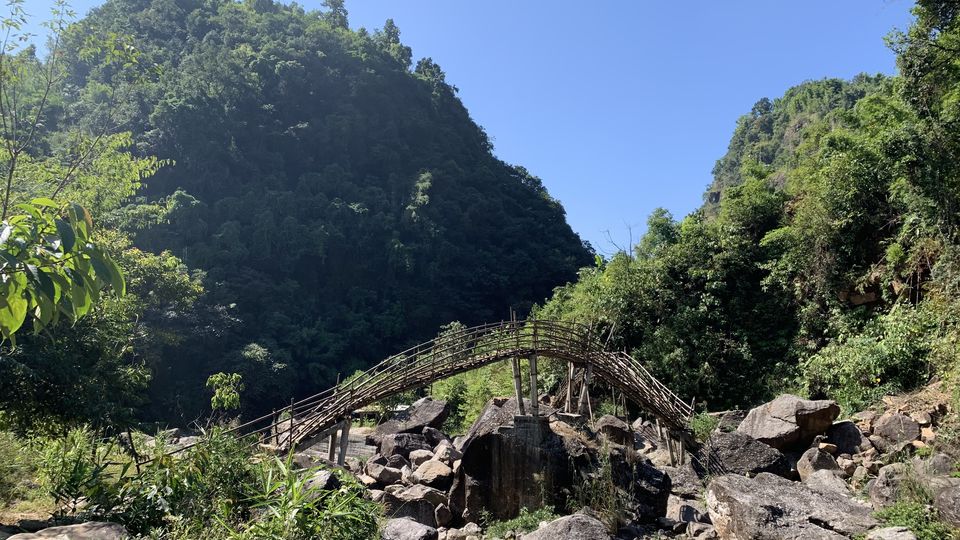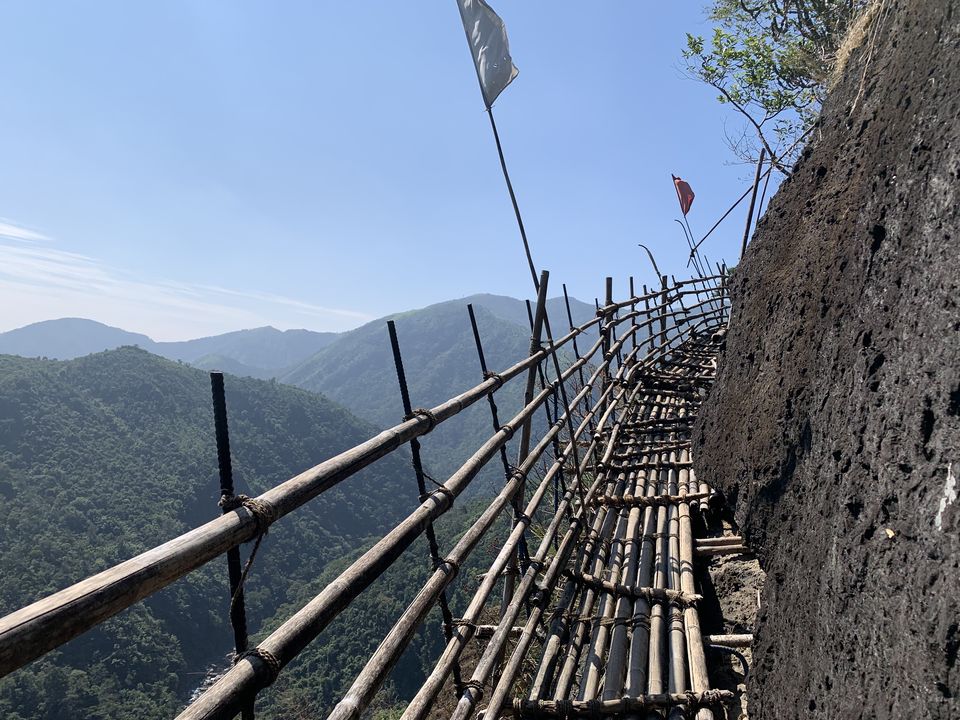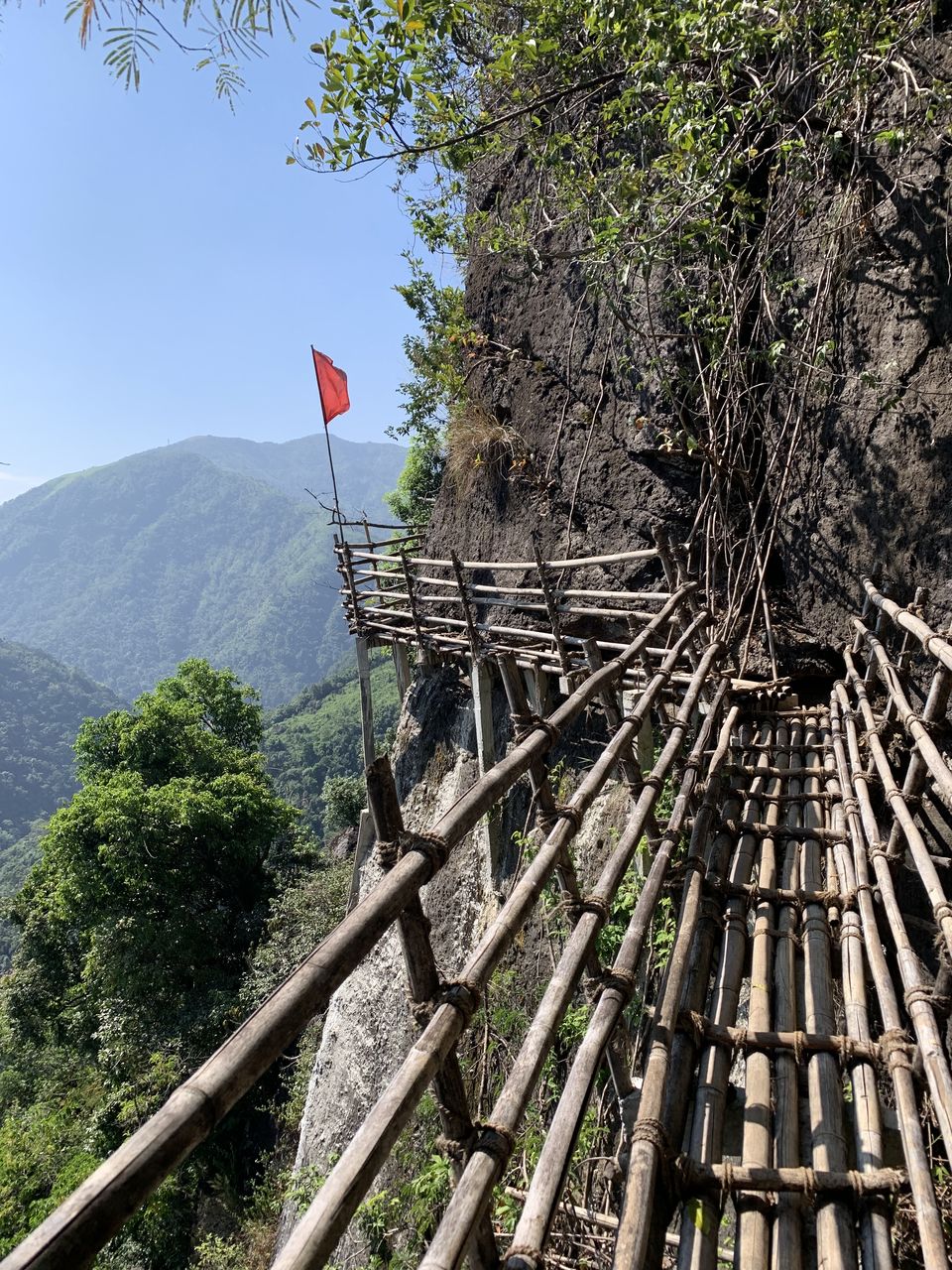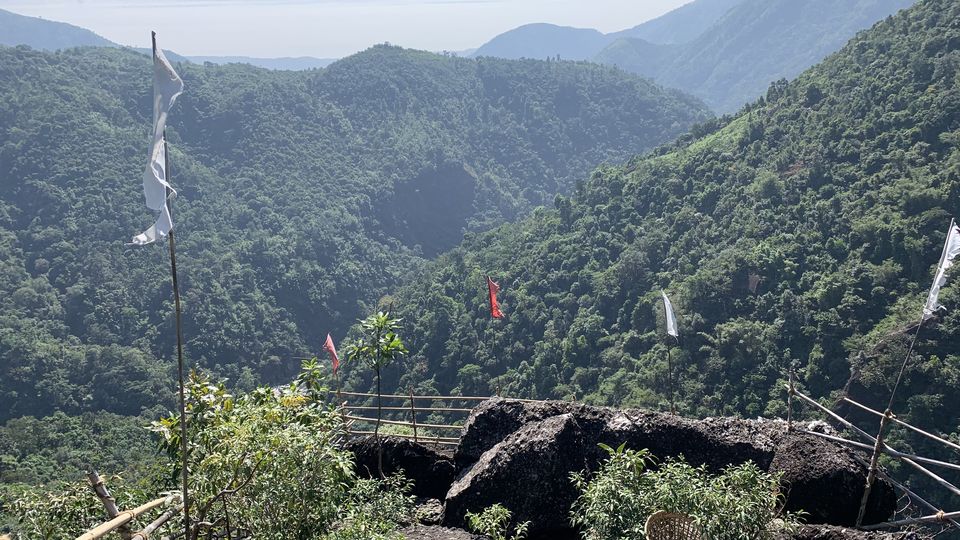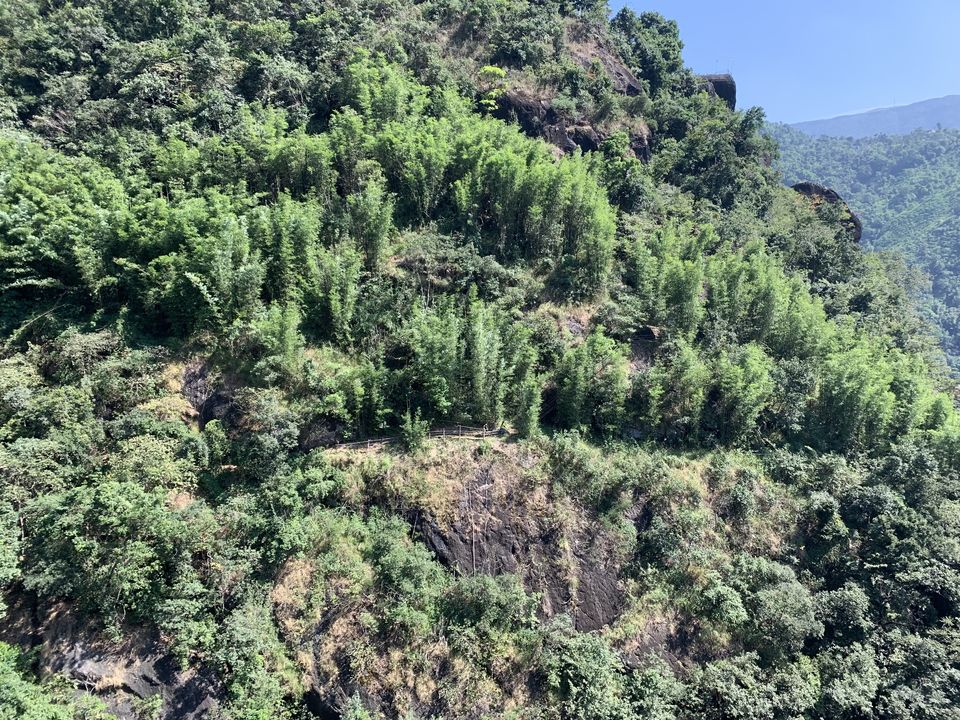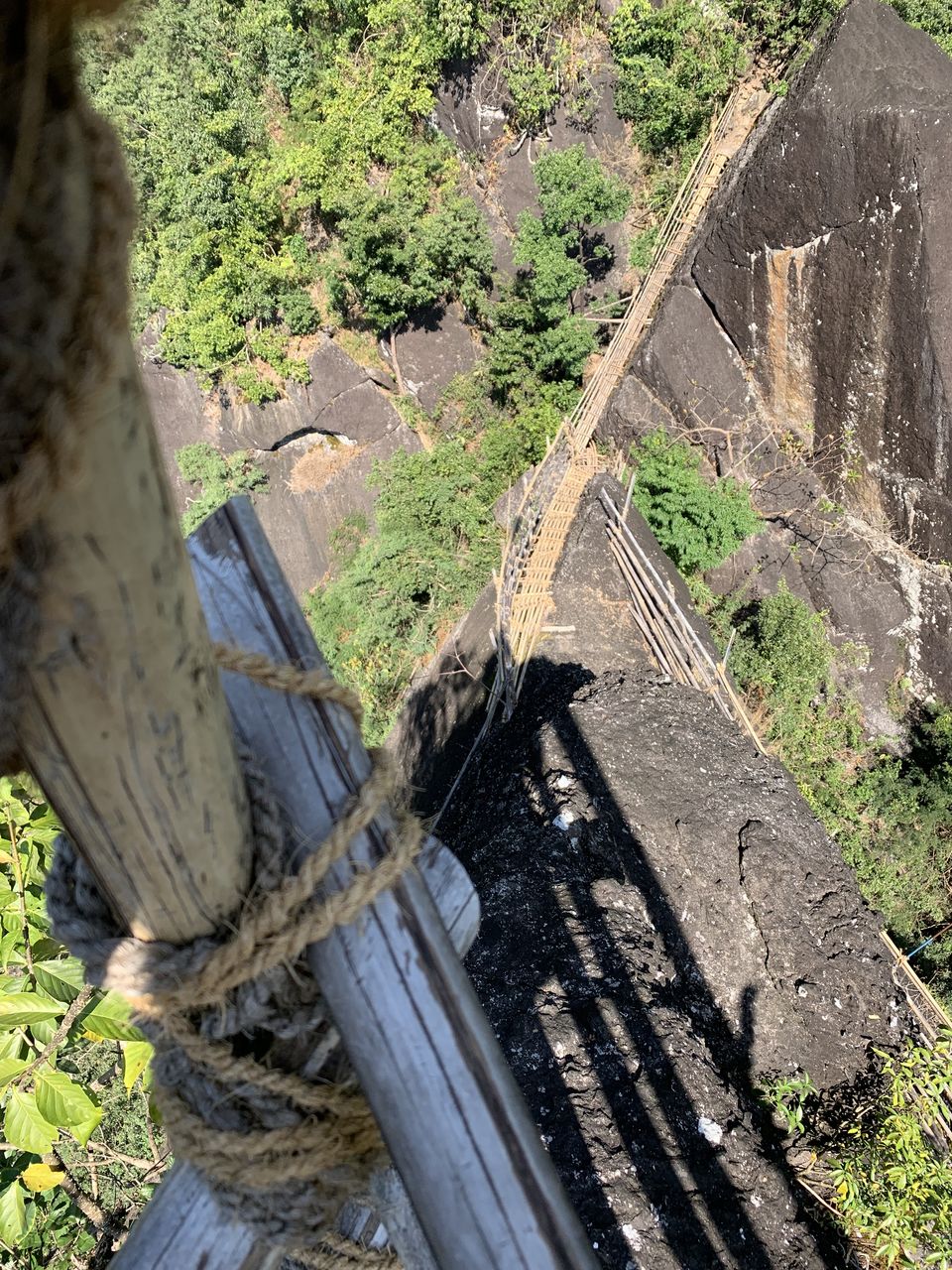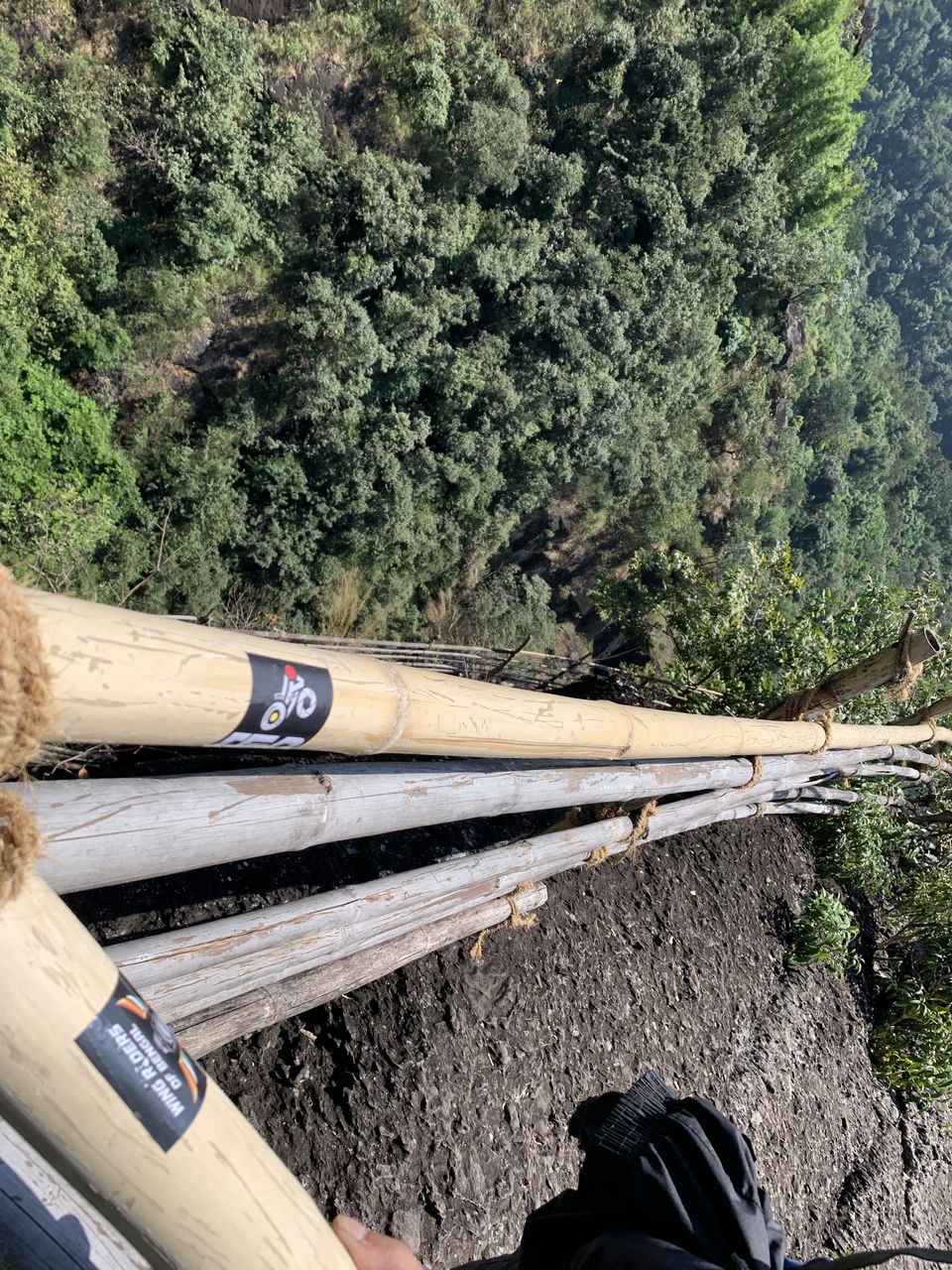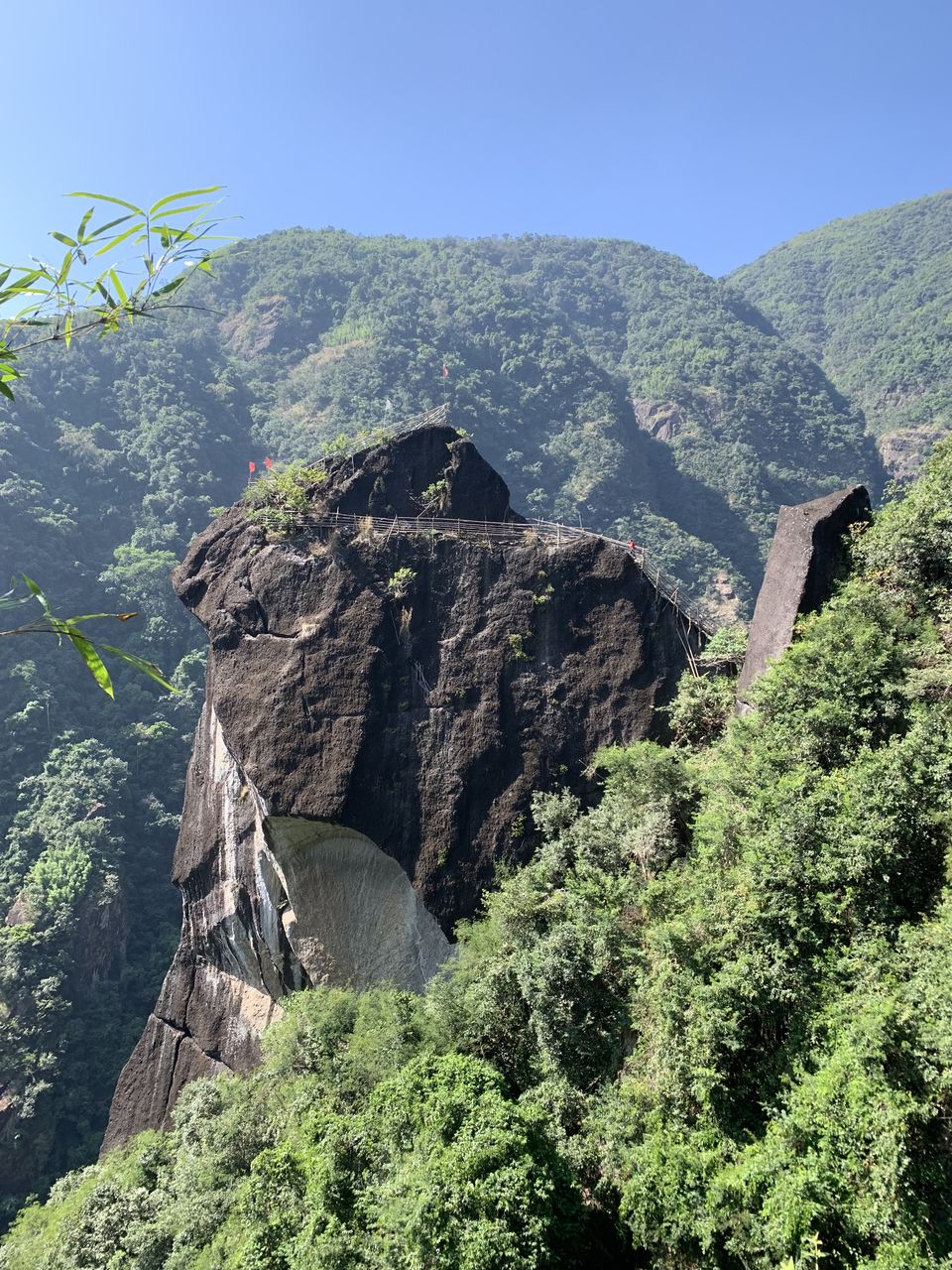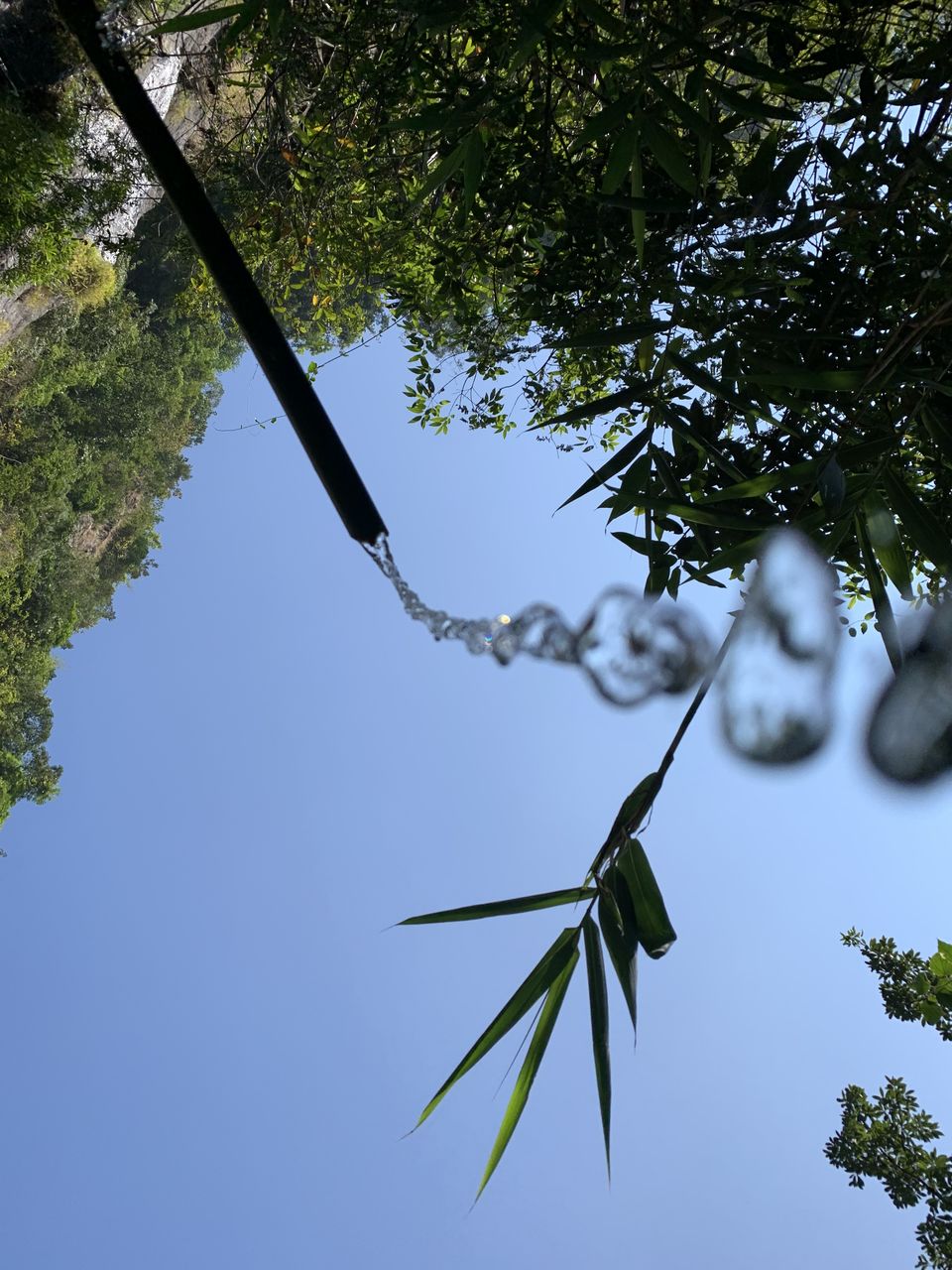 I left early today with small bag leaving behind the rest baggage in hostel. The plan was to stay for night today in Mawlynbynga, situated 75 km from Shilllong , very near to Bangladesh border. The first pit stop was to visit Mawphlang Sacred Forest. I reached even before the ticket counter had opened, and being the first and alone, I had to bear the entire guide charge which is must for this place.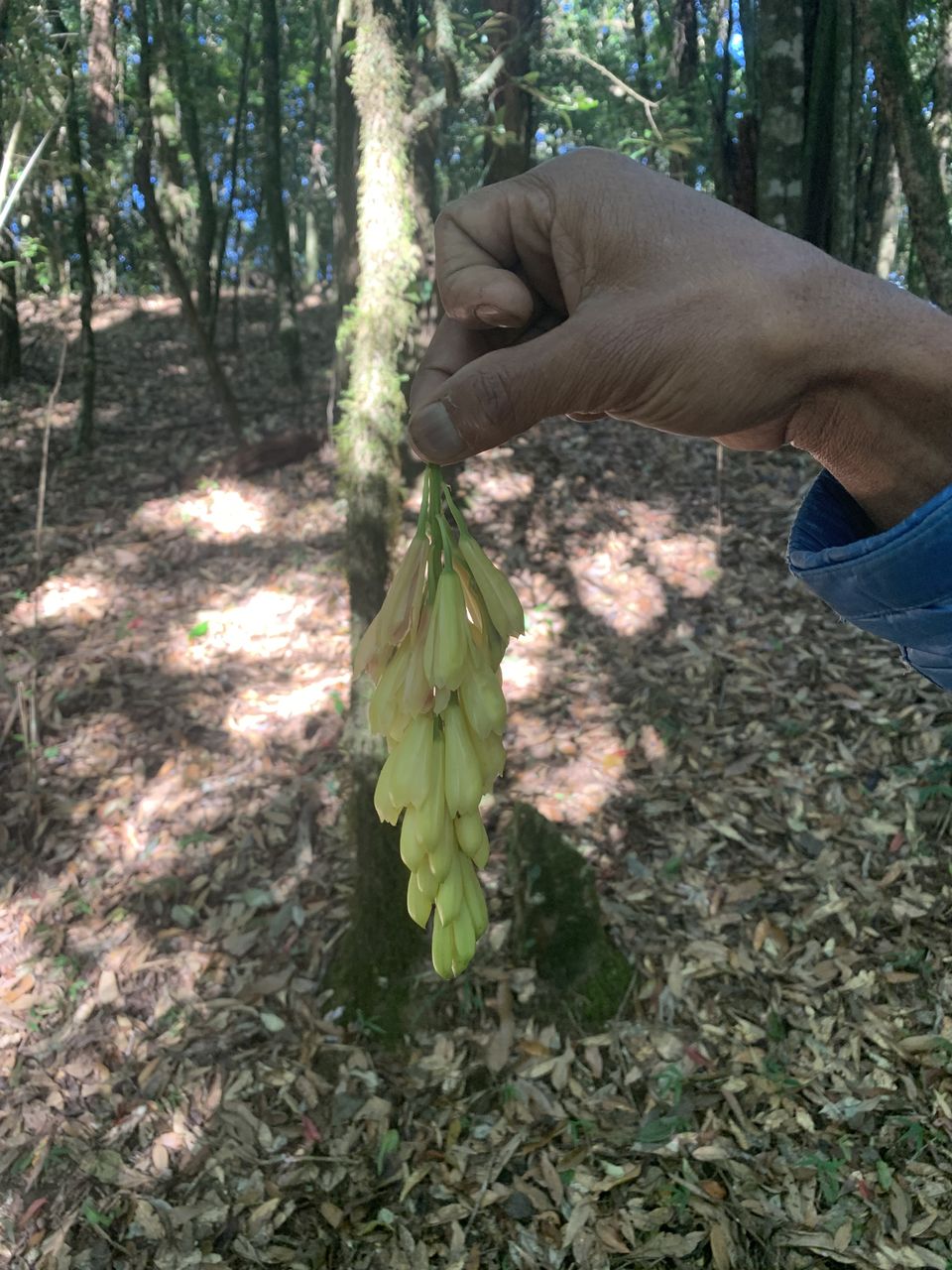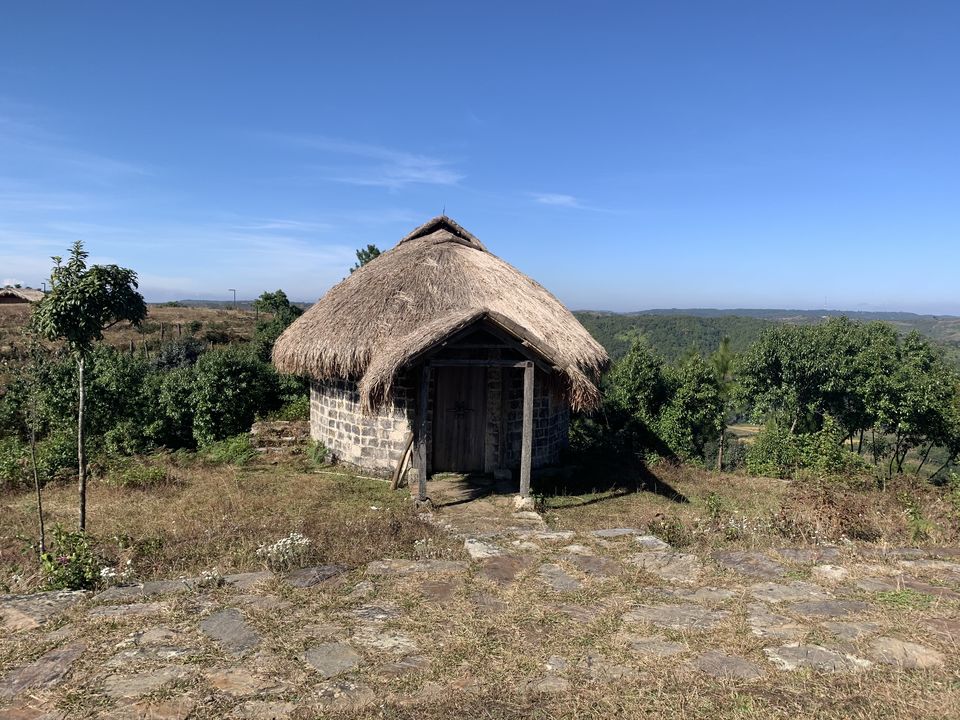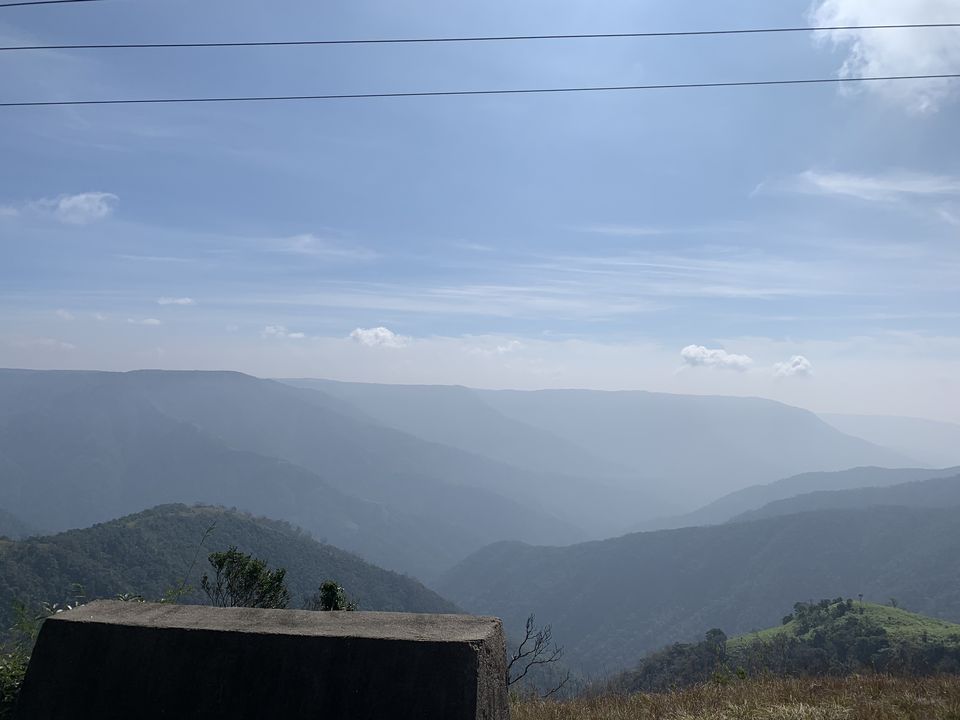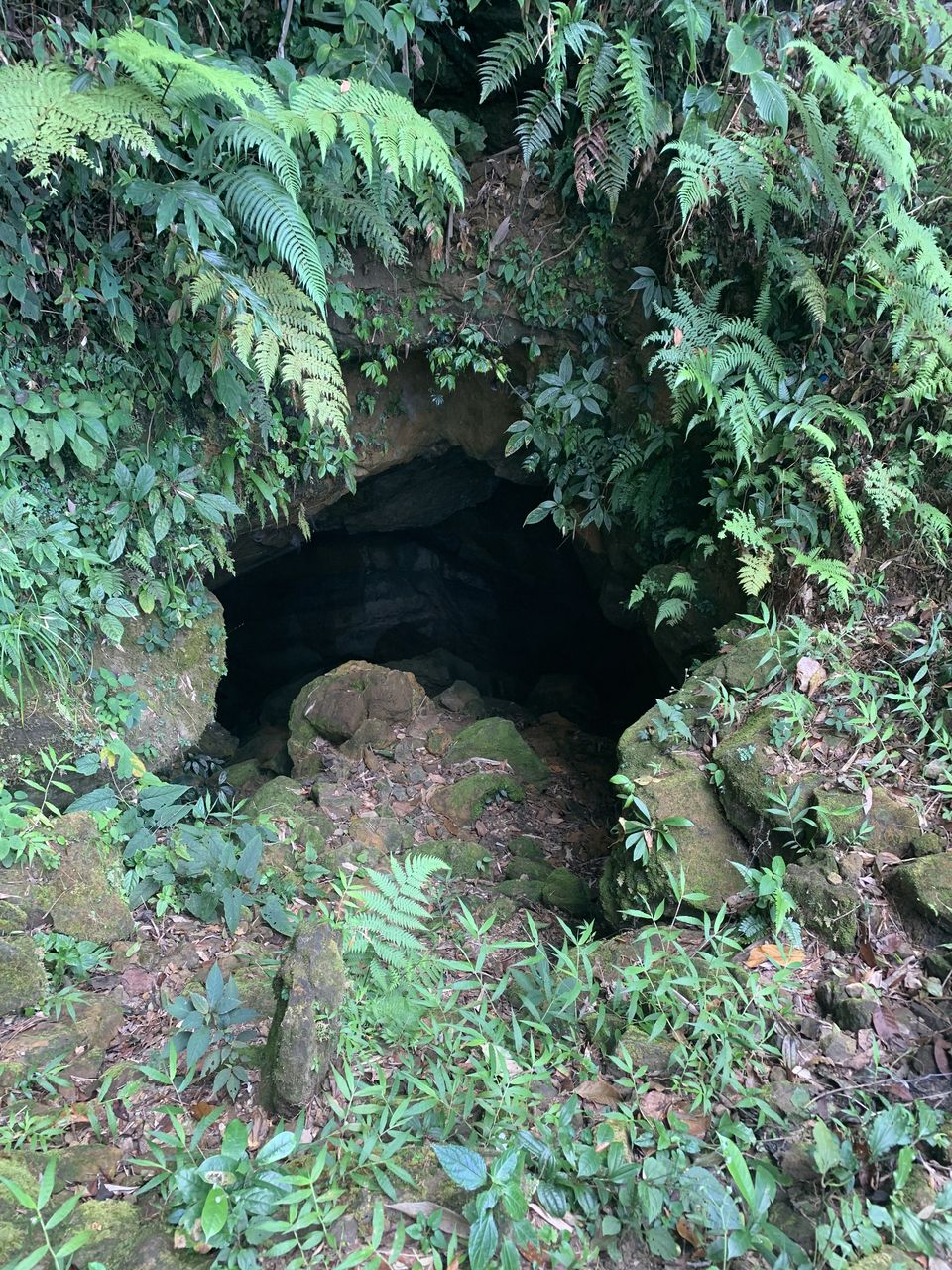 Next, I had lunch break at Mawsynram, the wettest place on earth and went to Krem Puri caves, considered to be the longest cave of Asia only to find it abandoned. However, amidst all this, I was unable to connect to any contacts I had in Mawlyngbna, to arrange for accommodation which hardly has any hotels. With doubts and uncertainties I kept going further south till Batista picked my call. The deal was sealed, tent stay and nearby visits. In evening , I visited two places: the giant split rock and the folk-flore place of Ilure Iwa, which translates to a market place where animals talked, and it had some fossils remains. The Diwali was celebrated with bonfire in bucolic surrounding, chatting with local hosts.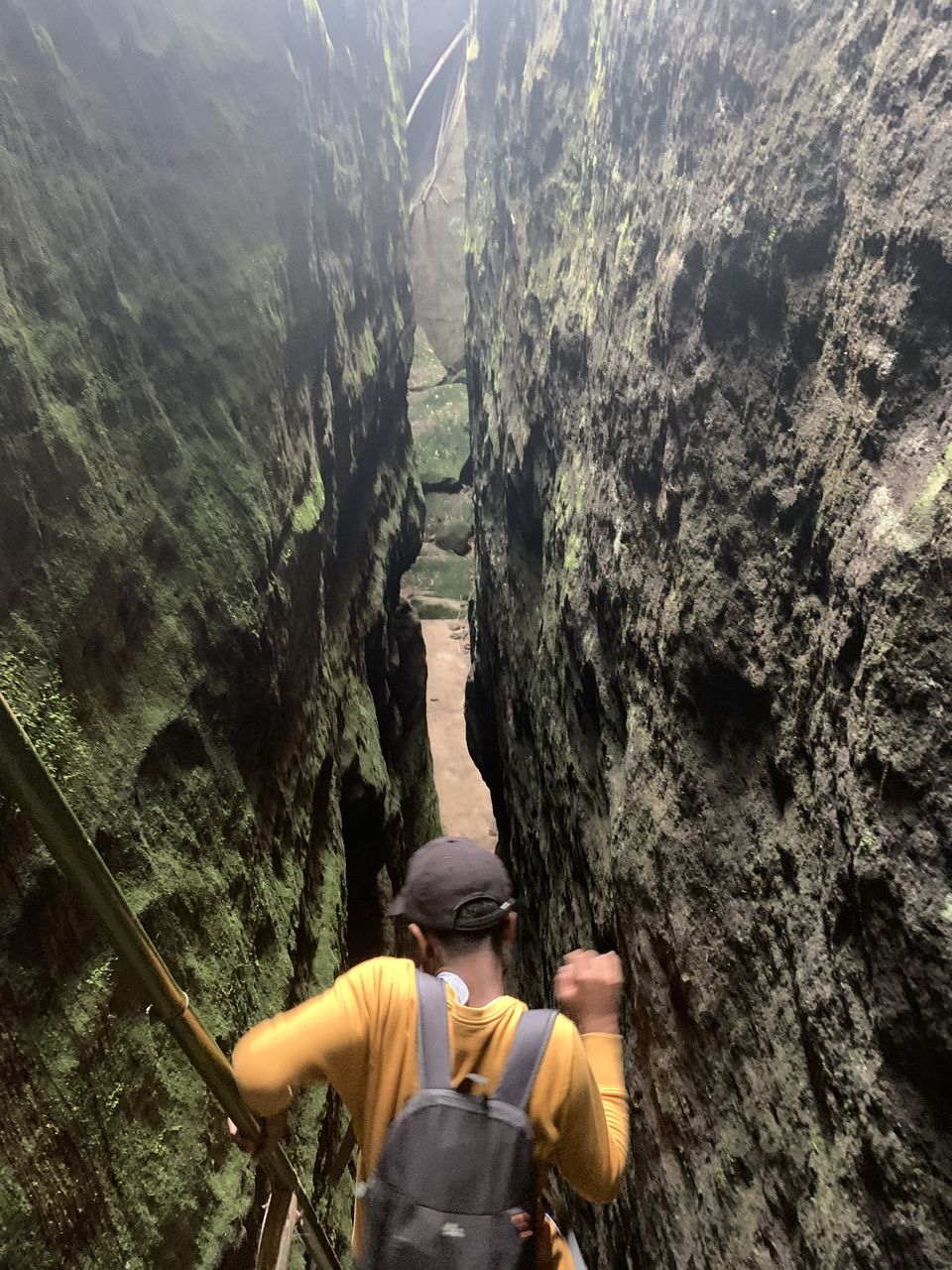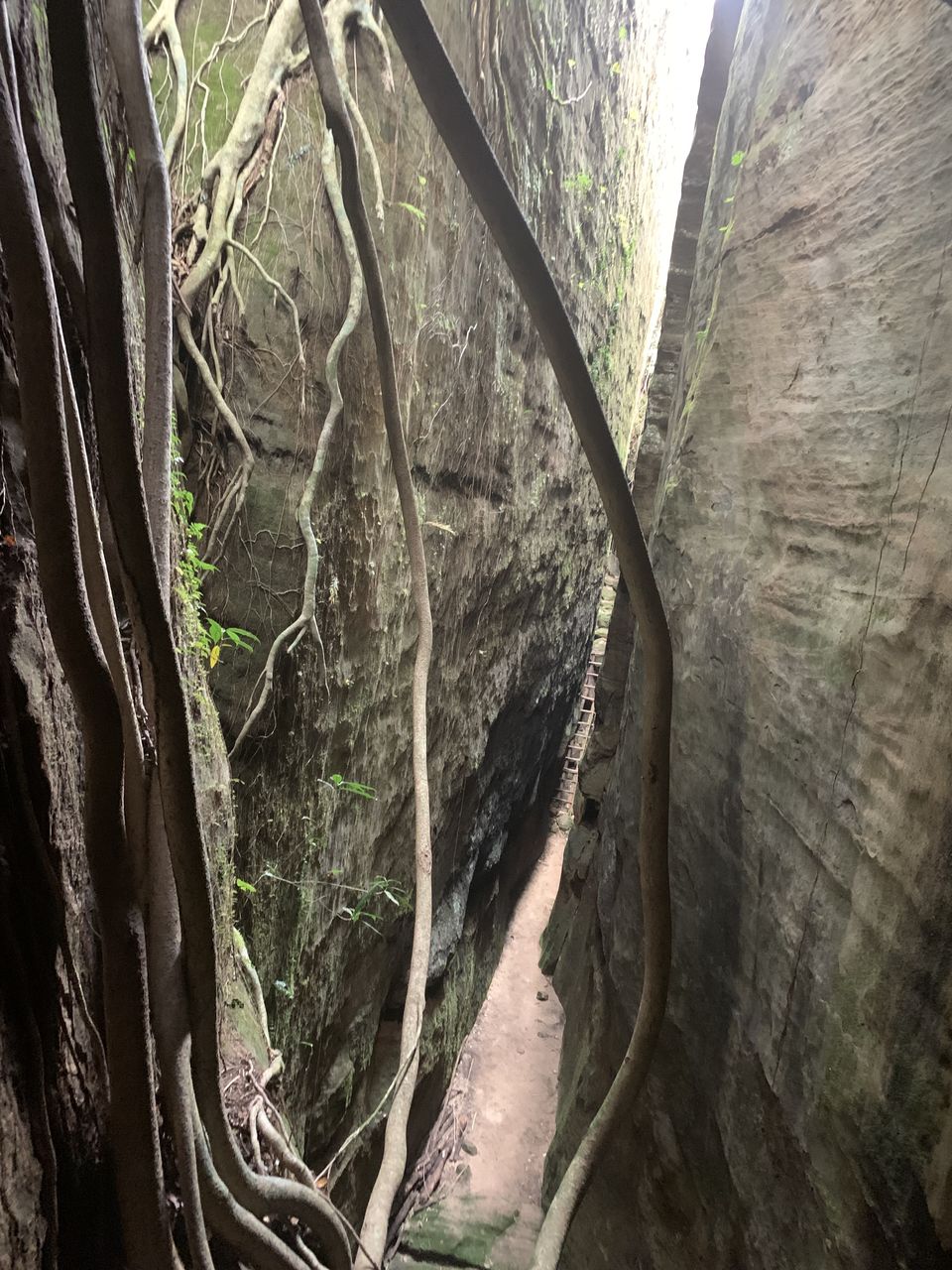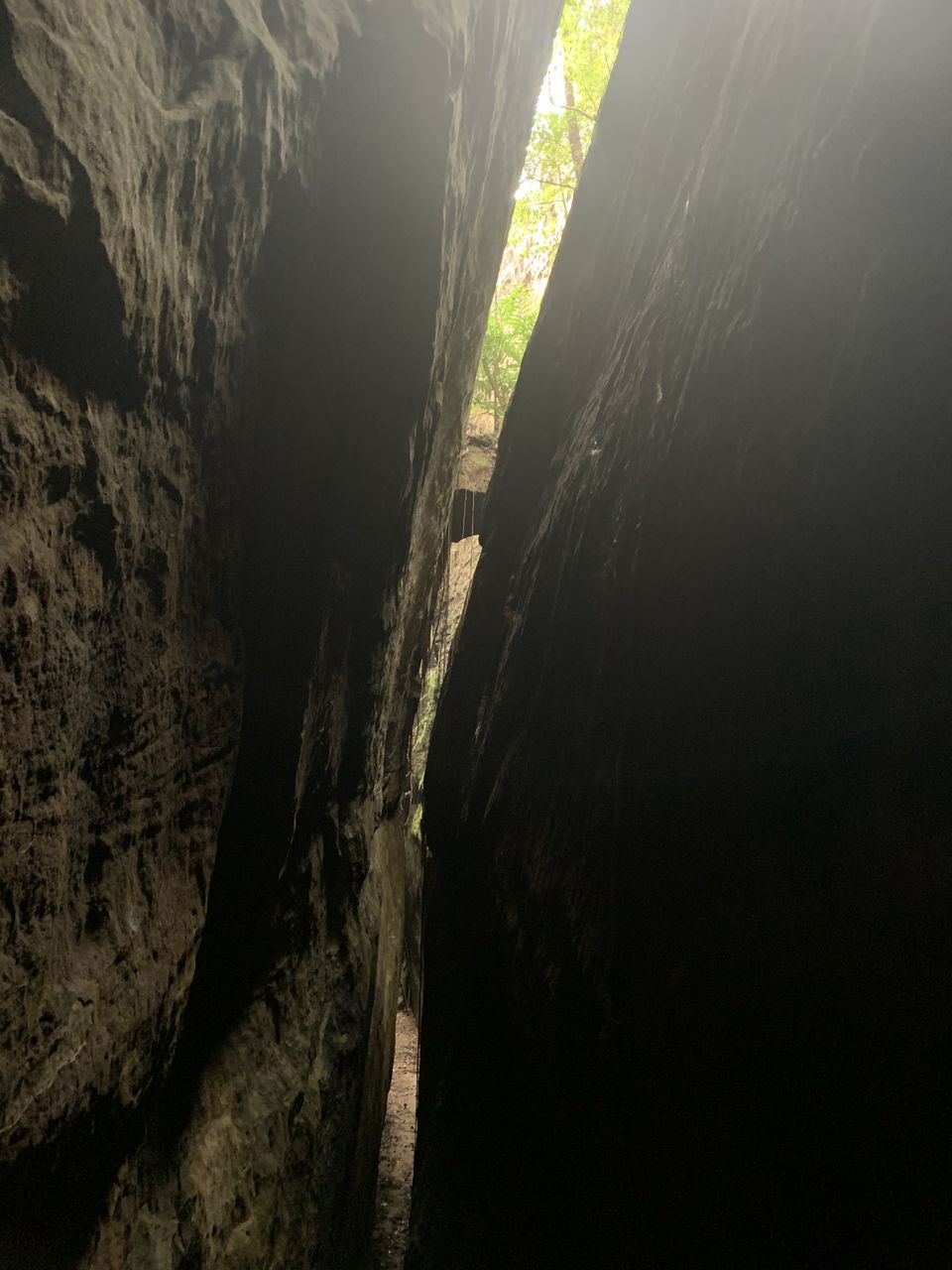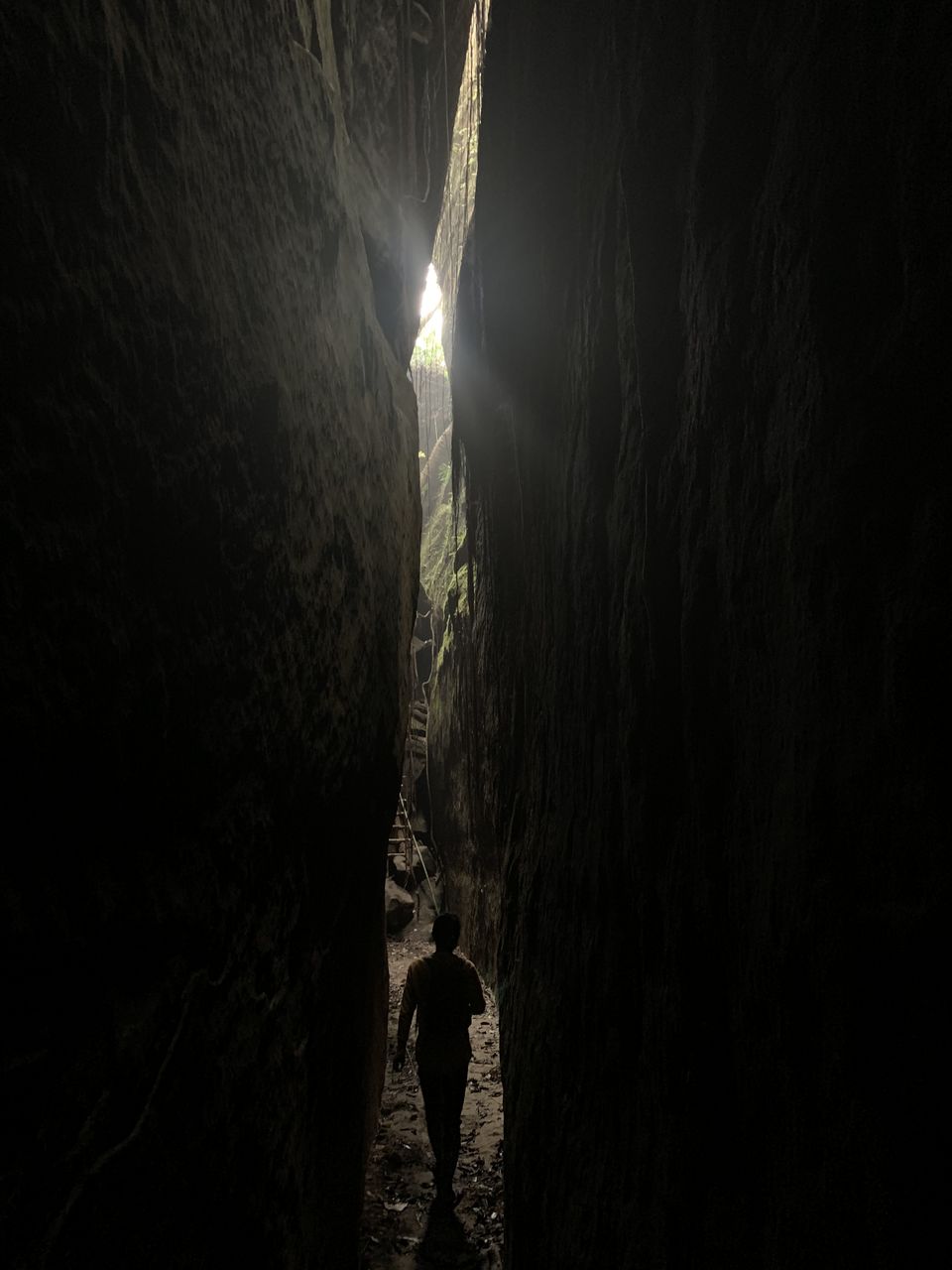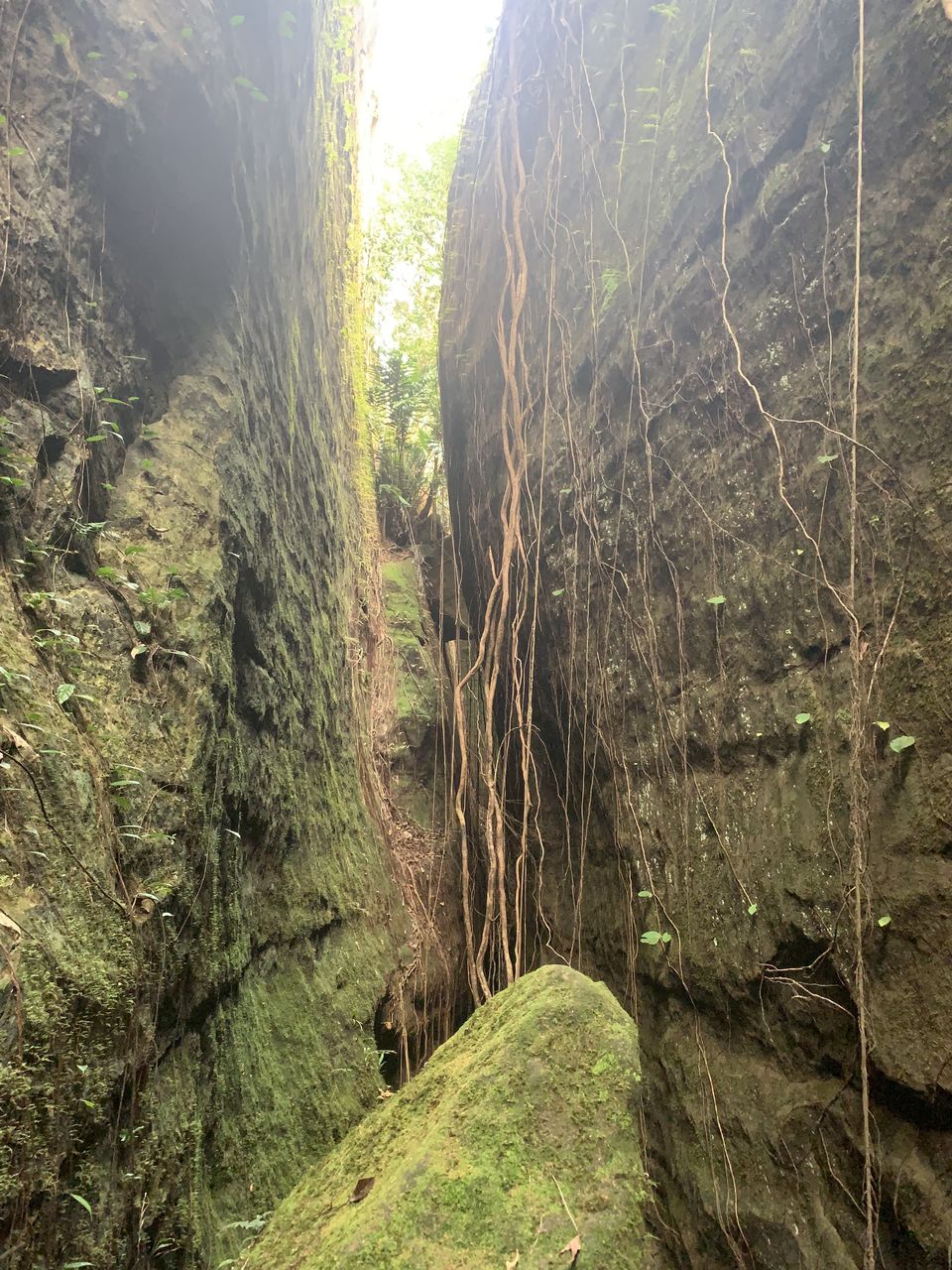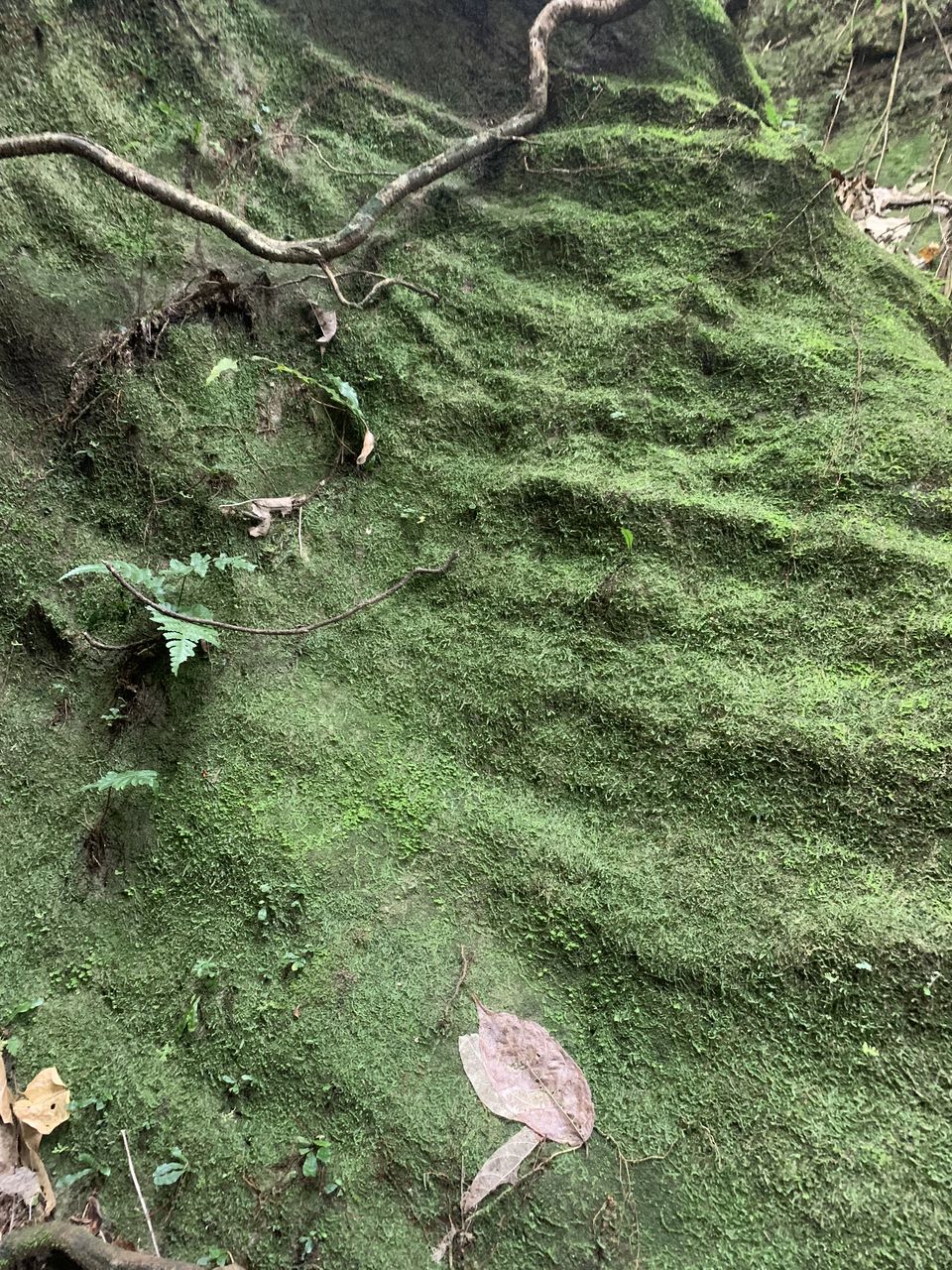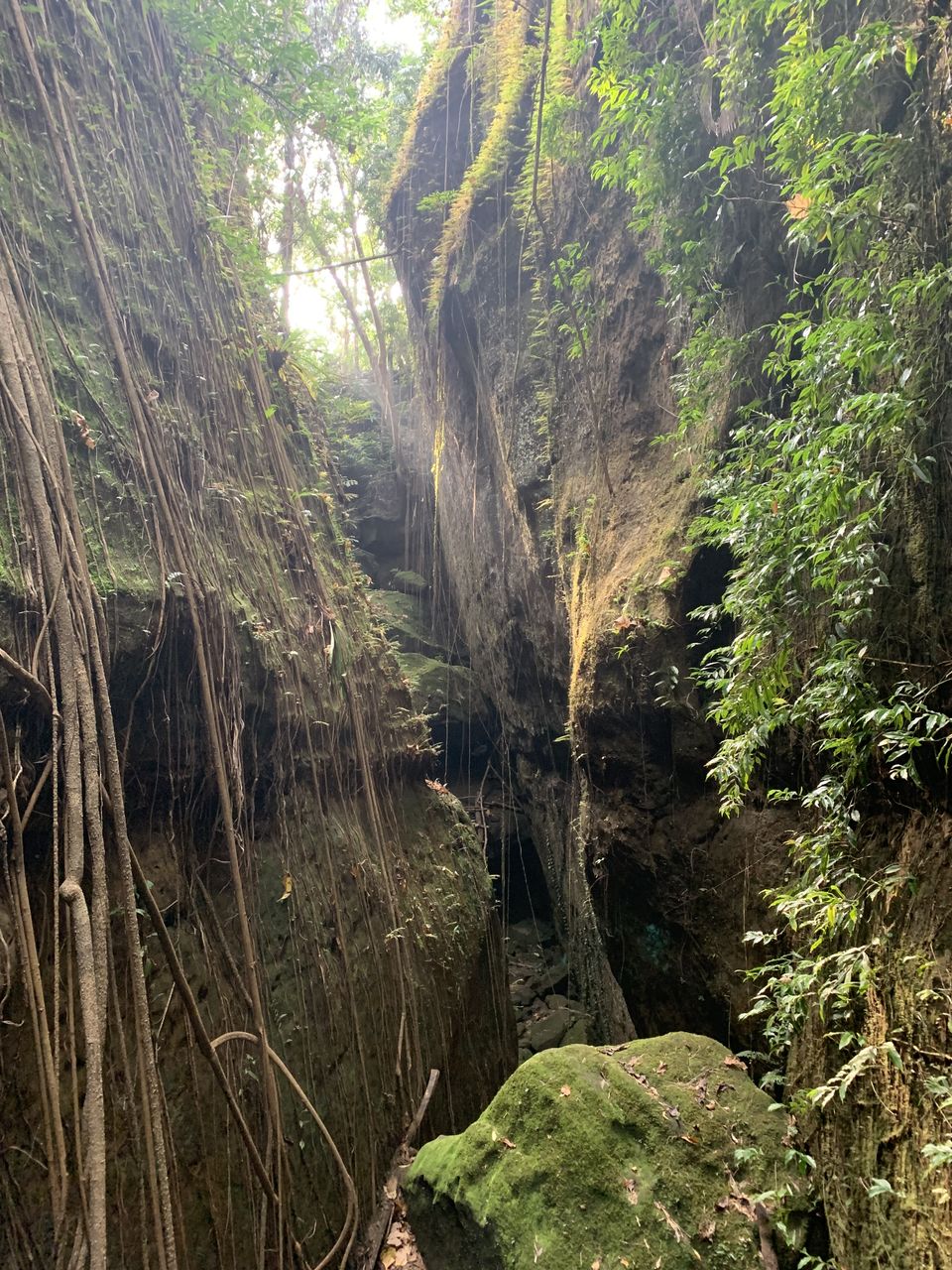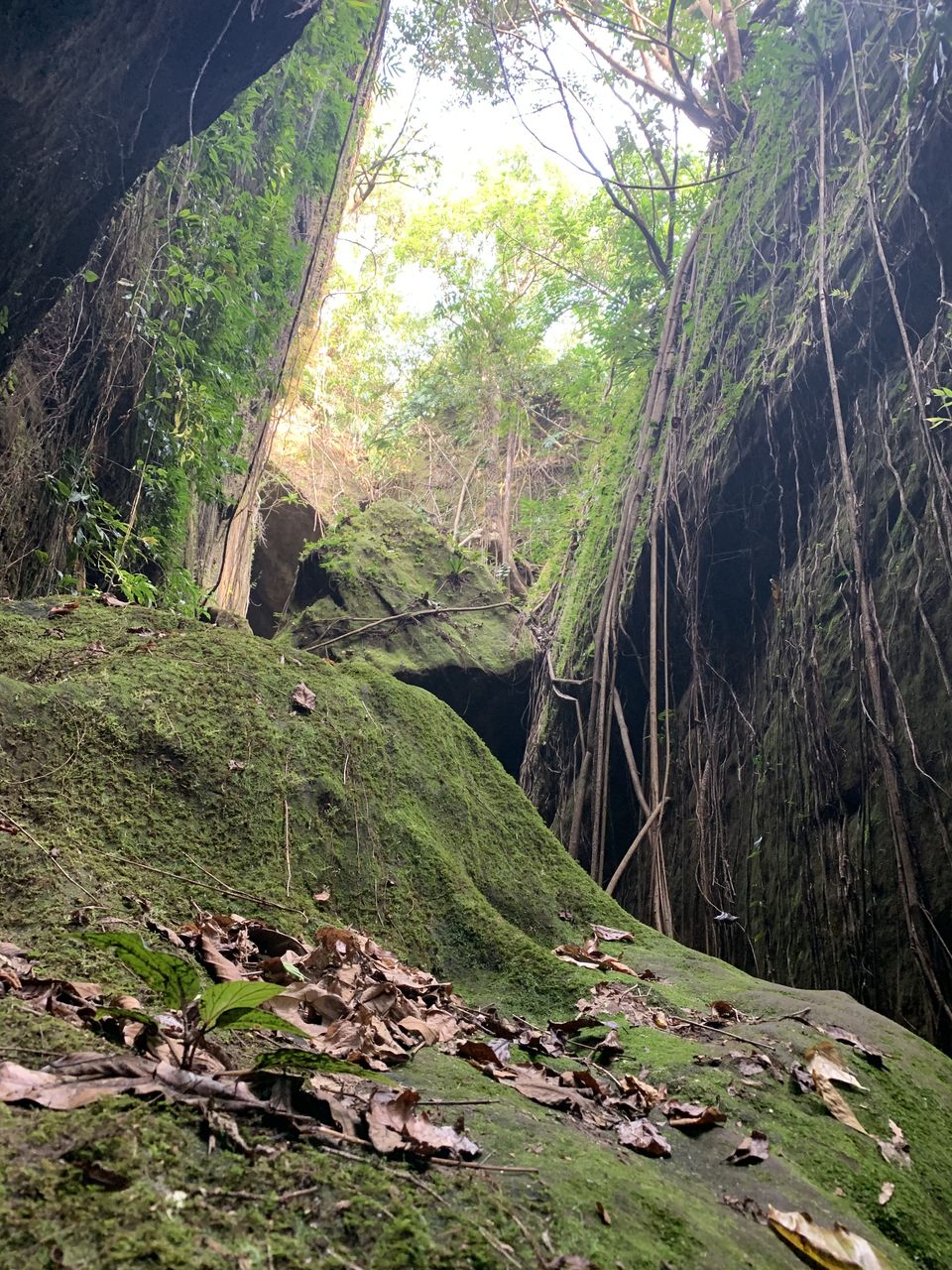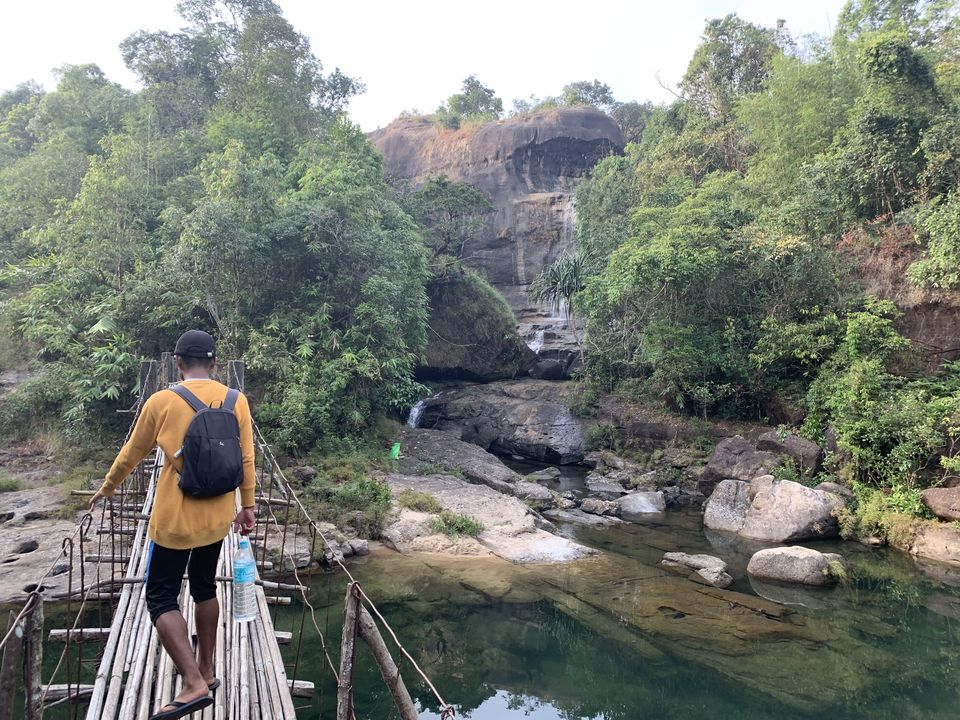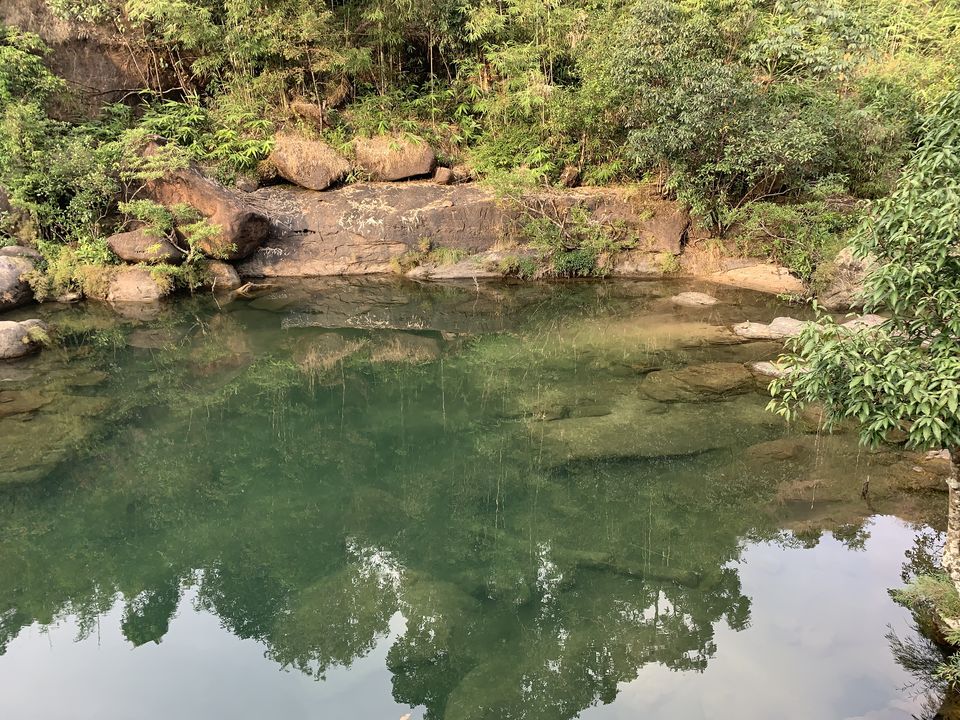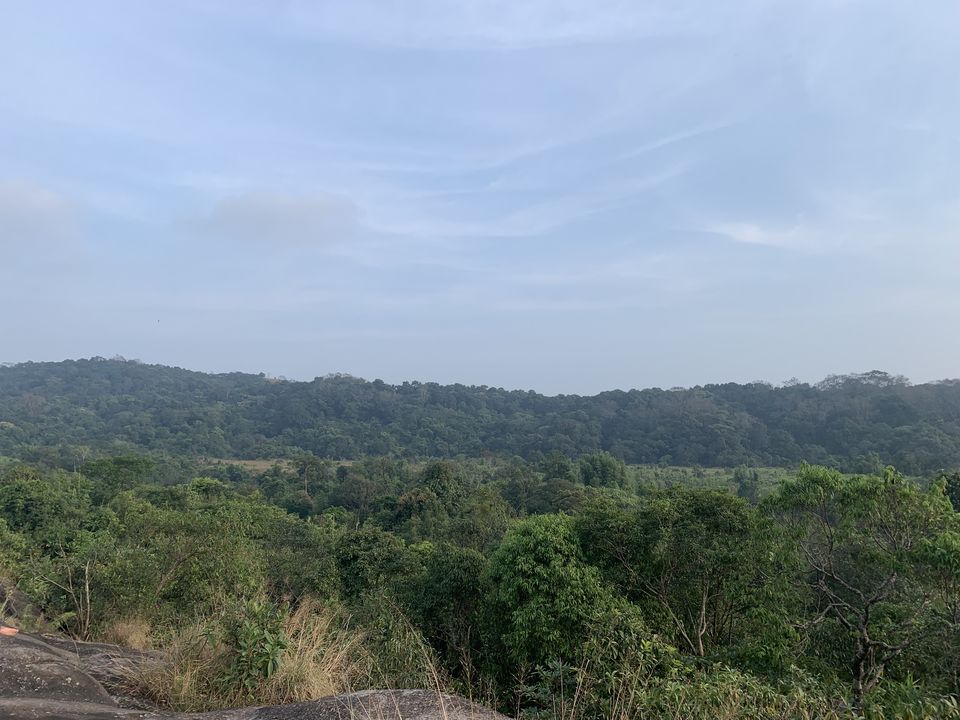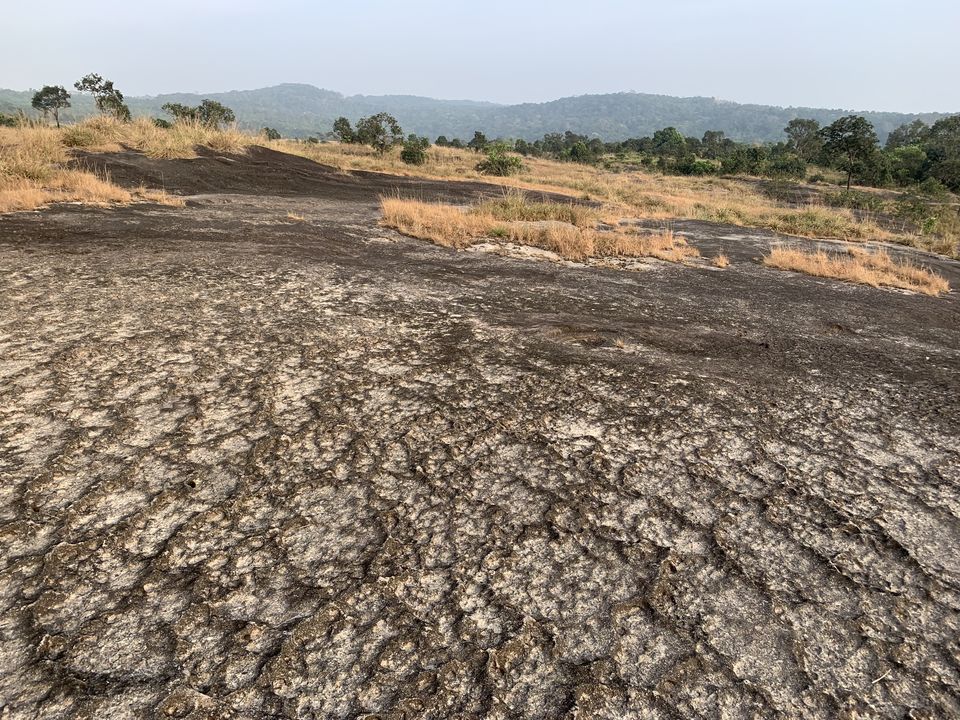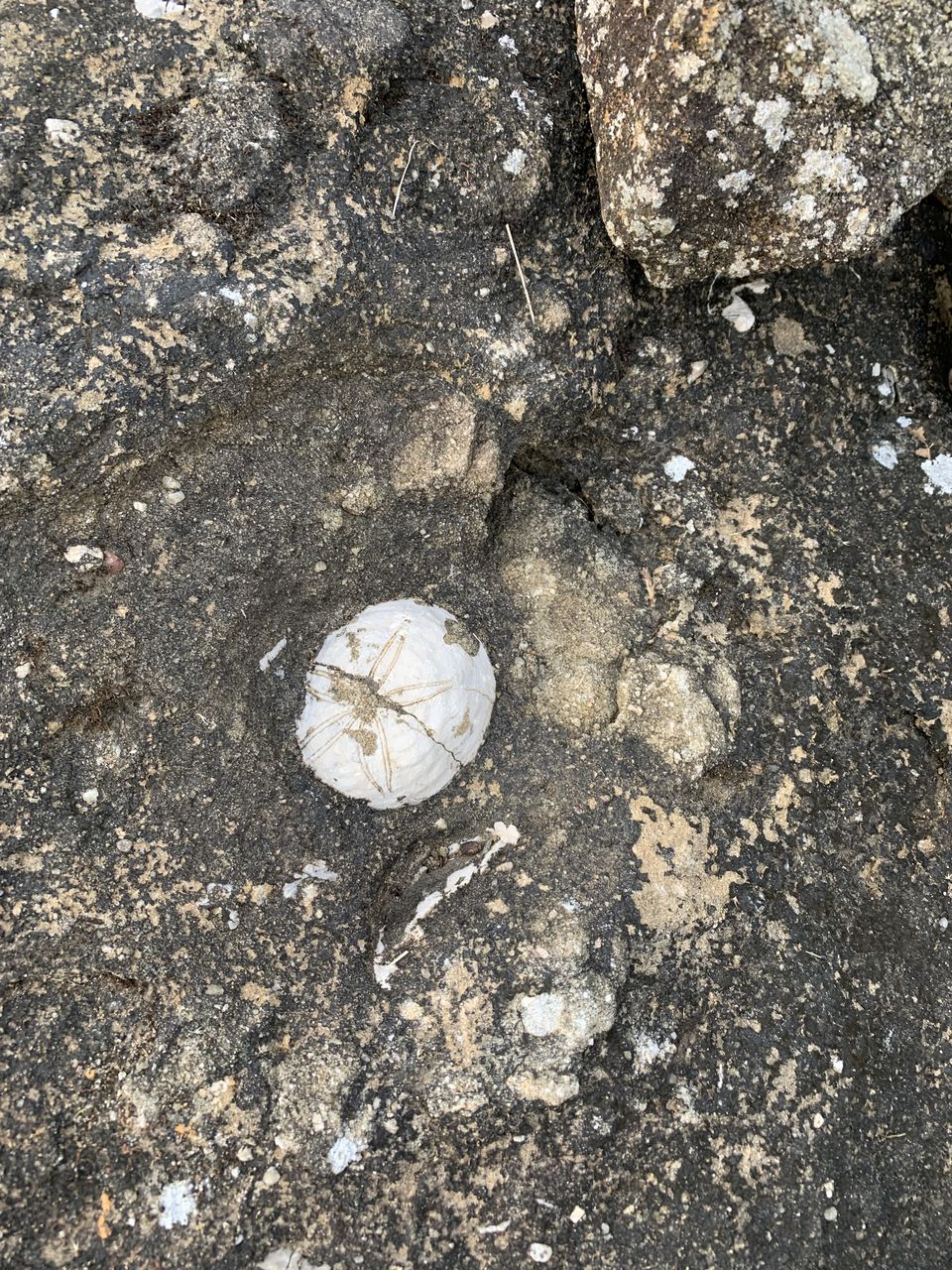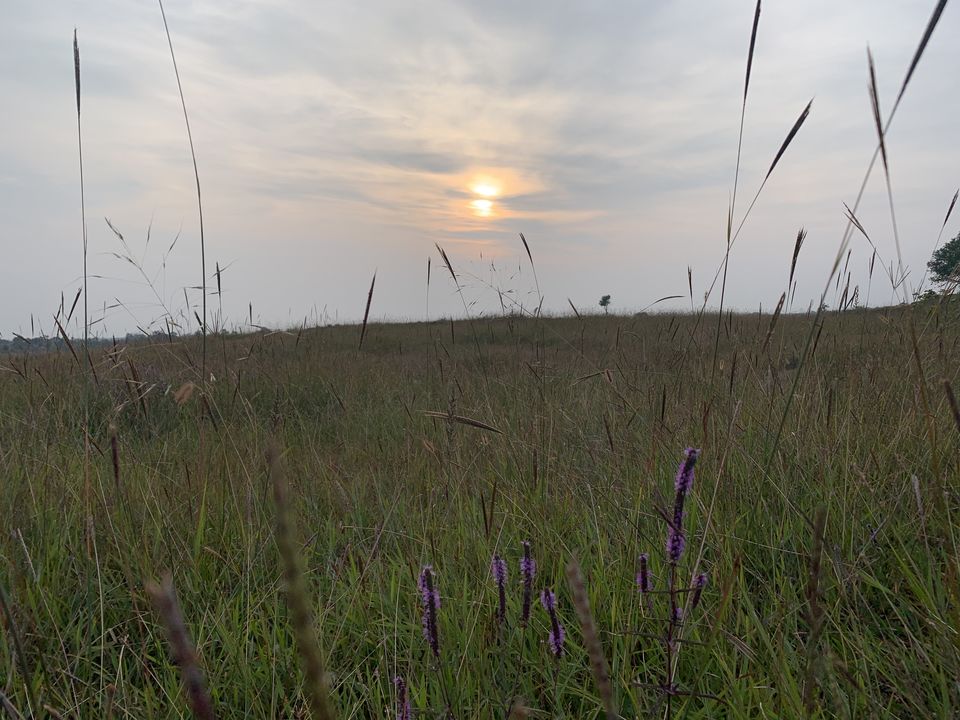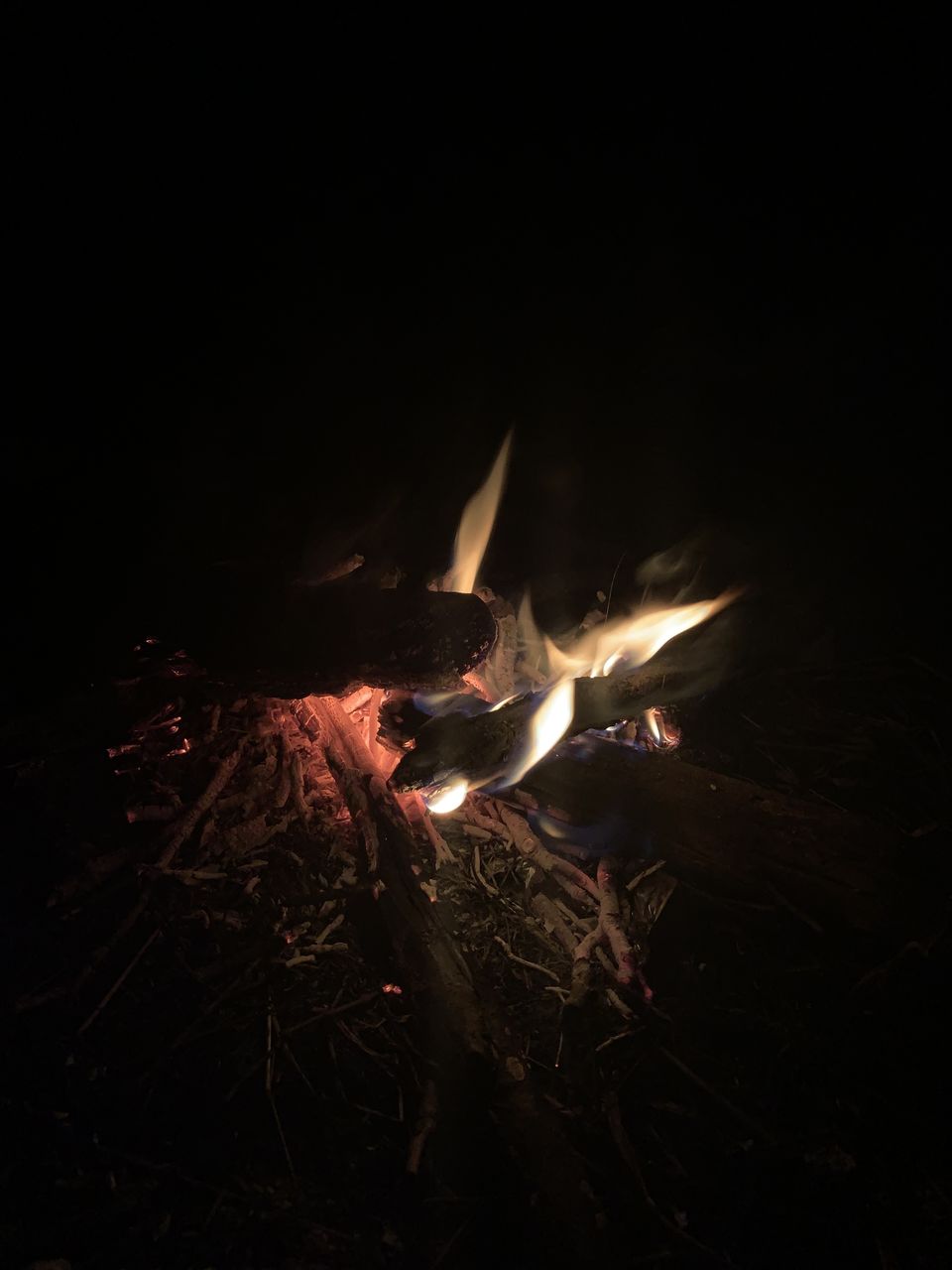 Today turned out yet another adventurous day, to enjoy river trekking. Yes, unusual it sounds, but happens only at Mawlyngbna, where one goes along the stream roughly about a kilometer, with series shallowness and depth by walking, wadding, swimming or just sliding. It was invigorating fun and soon after bidding goodbye to Batista and his friends, I came back to Shillong and returned the scooty.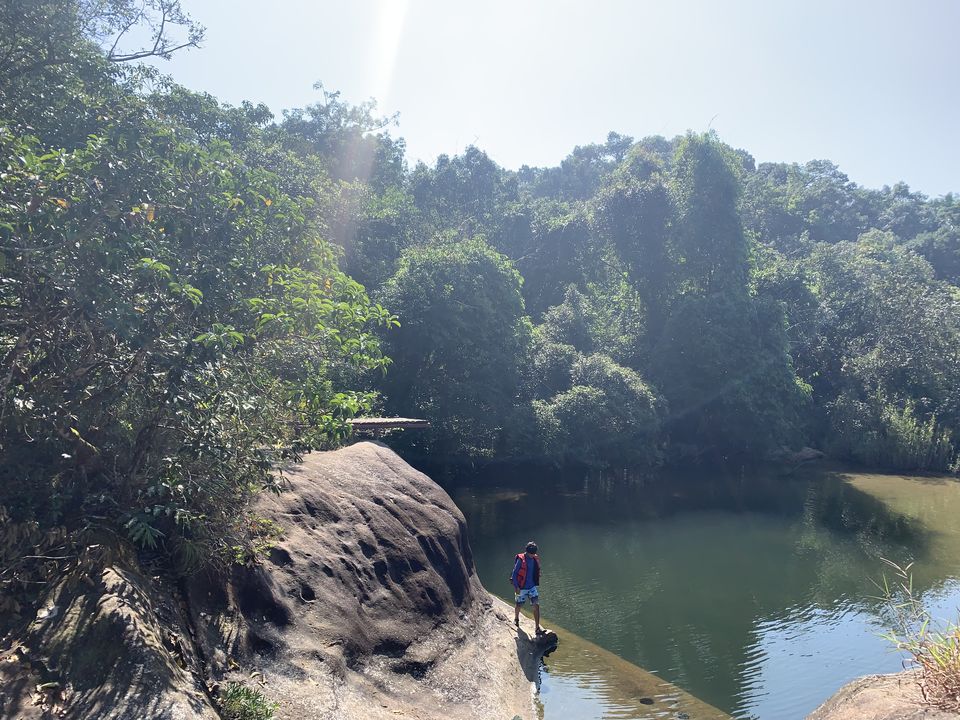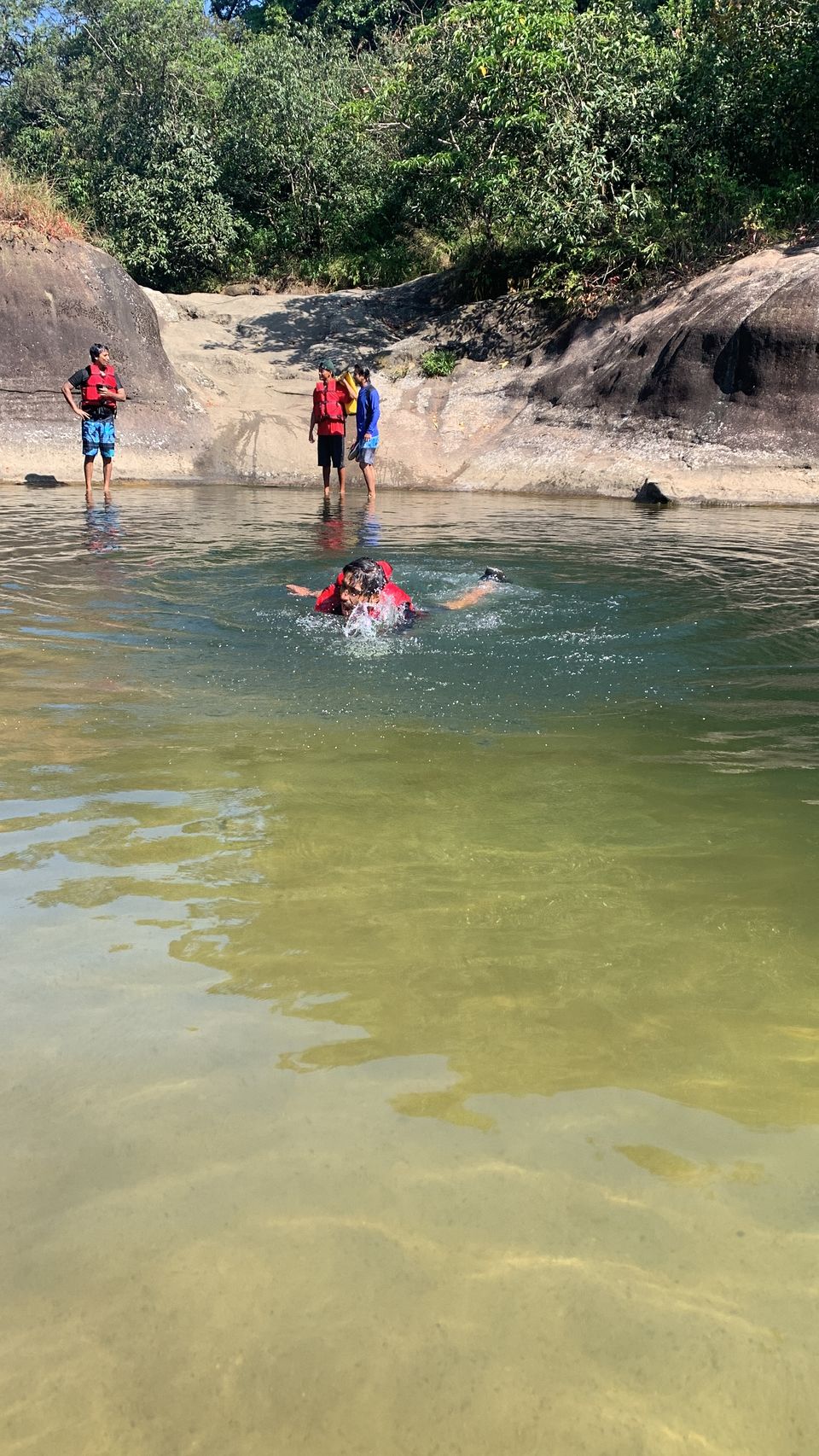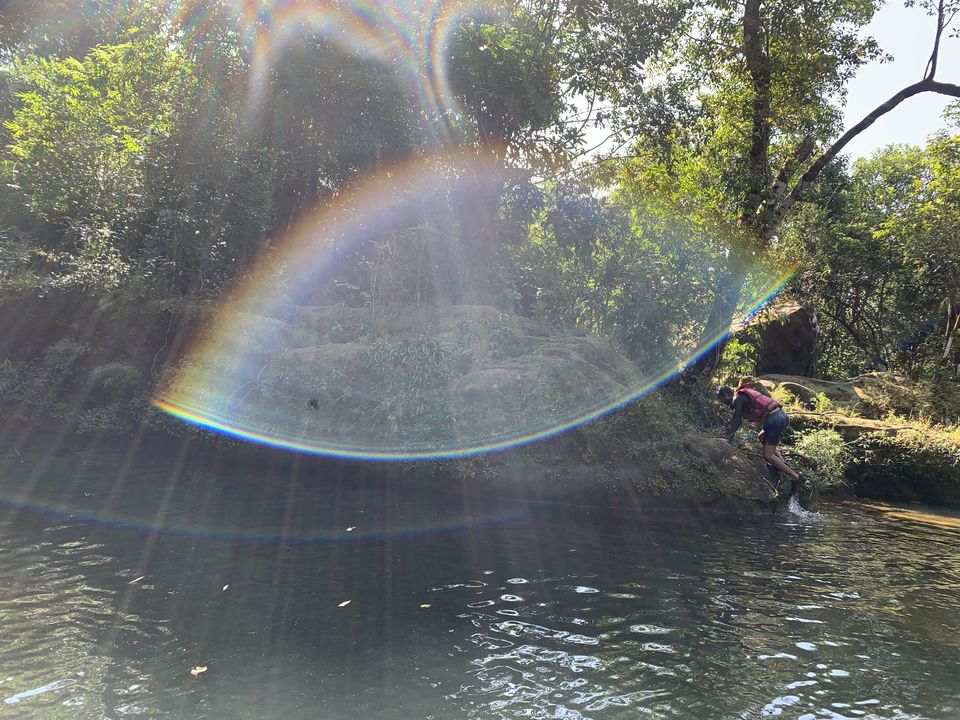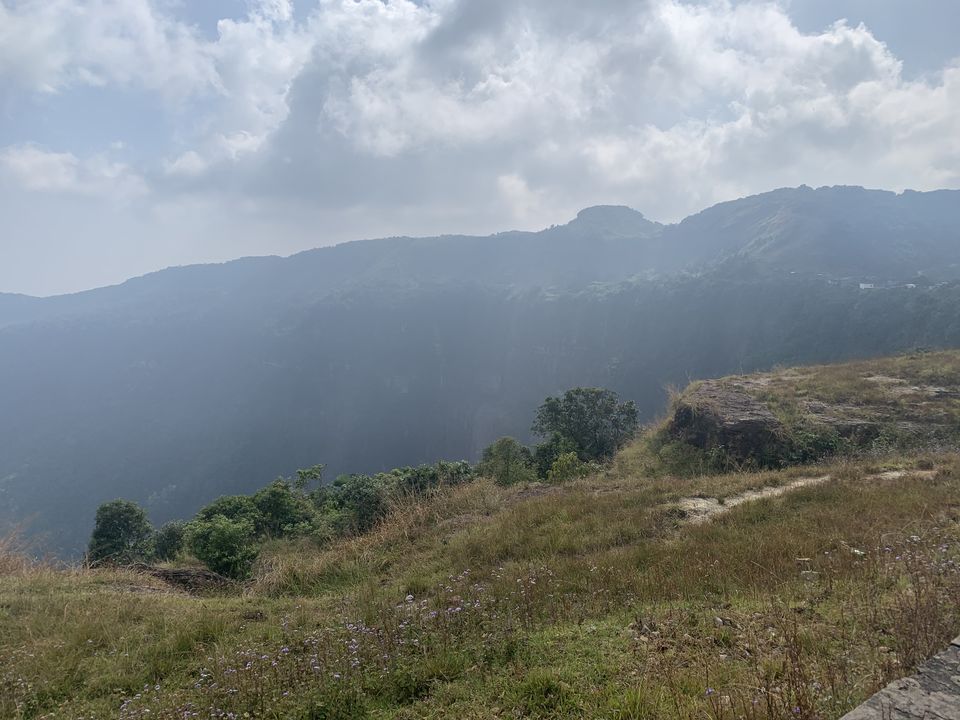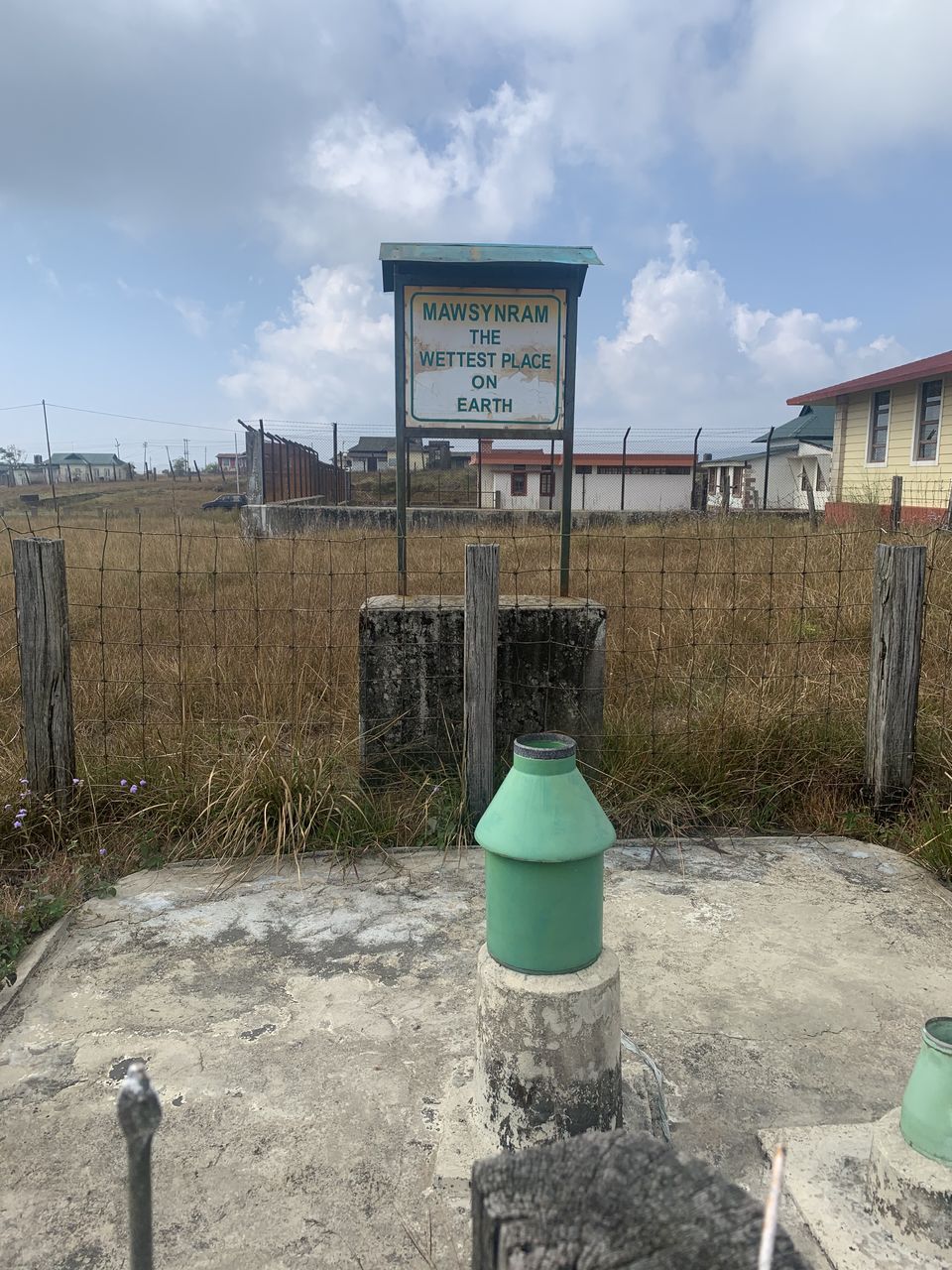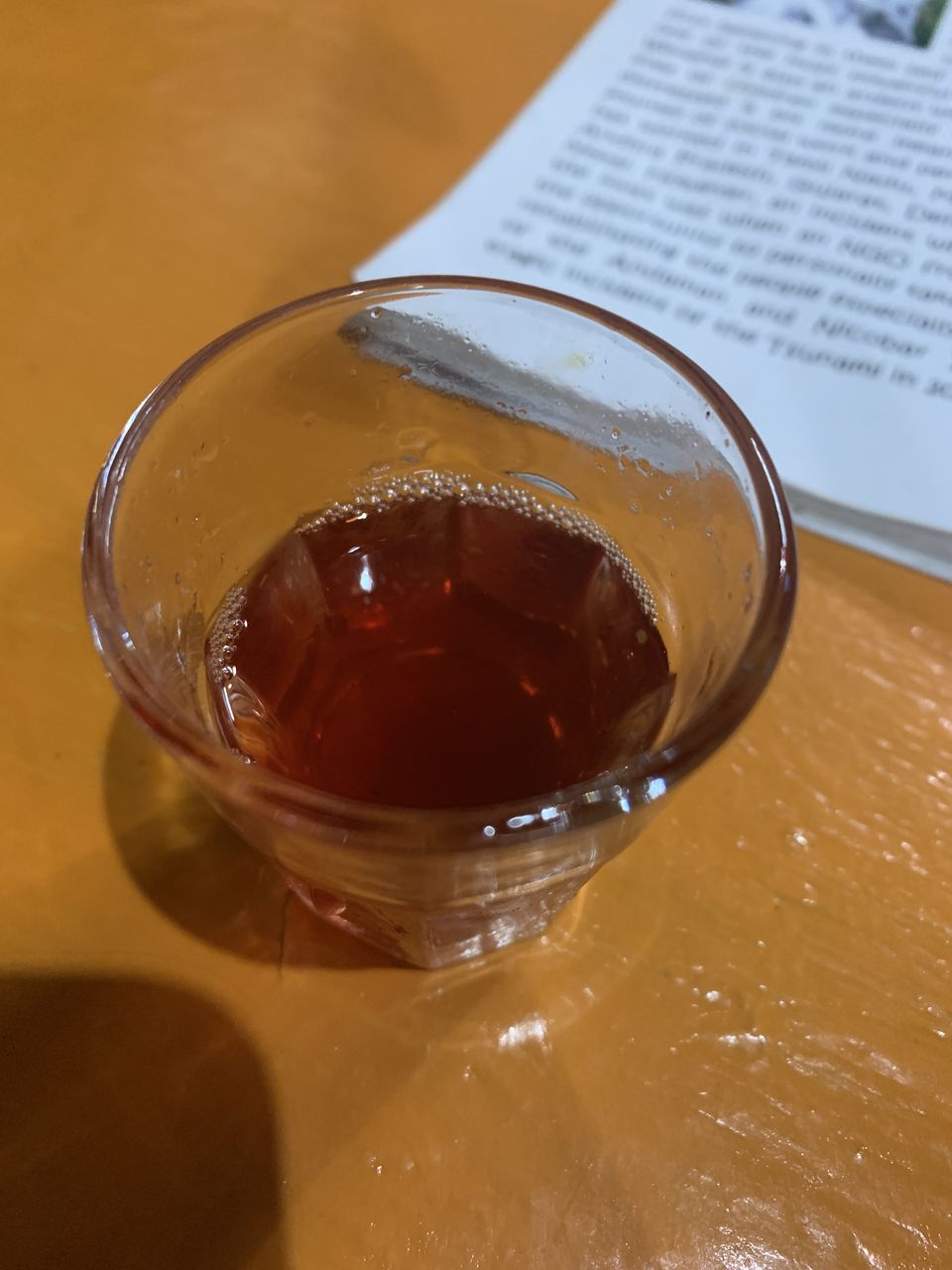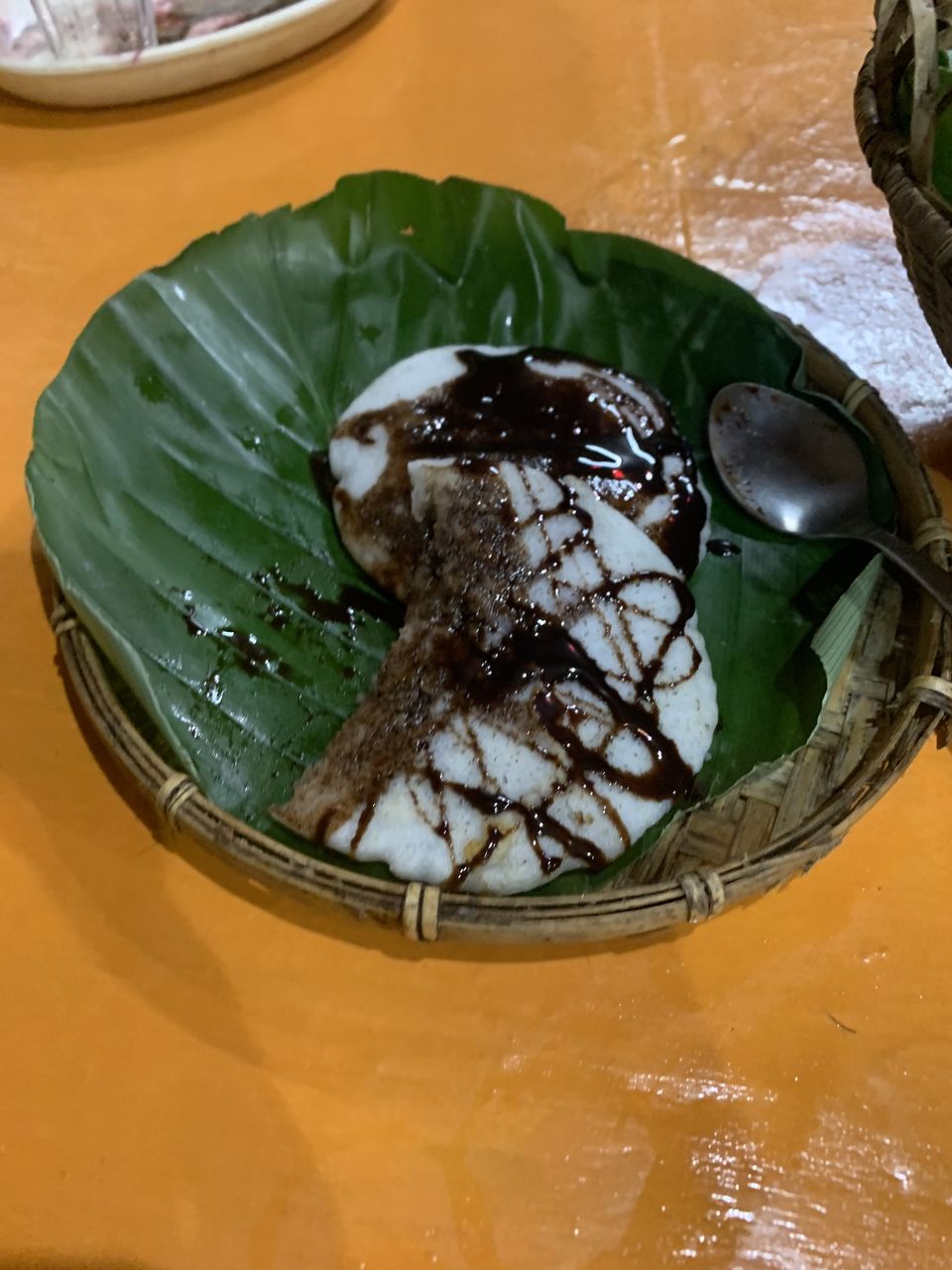 Return day is always gloomy as the best time comes to an end. Today was journey back to Guwahati to catch the return flight to Delhi. But this taste of north-east : virgin lands, raw nature, amazing peoples, were enough to convince a mountain obsessed me, to pay future visits.
P.S. Likely due to COVID and vaccine related complication, my arthritis issue has re-surfaced, after a gap of 5 yrs since I was first diagnosed with. It was negligible during the trip,but the flare up became intense in coming months. Enduring what cannot be cured, I strive to be more than my disease. Or rather take my illness to explore places along with me :P