Meghalaya - "the abode of clouds" is undoubtedly one of the most beautiful and breathtaking places I have travelled so far and yet it never featured in my bucket list for a very long time. Maybe because northeast India is still wrapped in mystery and well kept away from the beaten tourist track with not much information available about this part of the country.
I stumbled upon a Meghalaya group tour being organized by Economads which kindled some interest but I had never traveled with a group of random strangers earlier. I had my reservations but thought of it as an adventure and took the plunge. So, it was a trip to a state which I knew almost nothing about with a group of total strangers. In retrospective it remains one of the best trips of my life so far.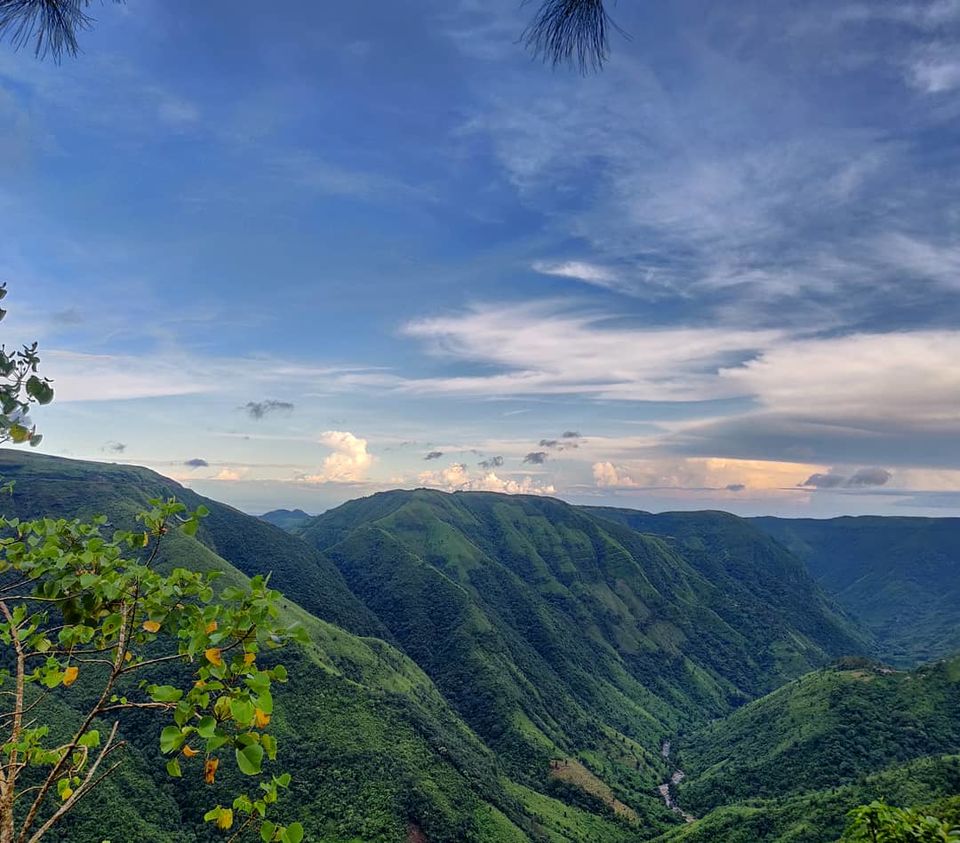 Day 1 : Guwahati - Shillong - Cherrapunji
To reach Meghalaya , Guwahati in Assam is one of the closest city with a good air & rail connectivity. I along with 3 other group members arrived at the Guwahati airport where the Economads focal picked us and we started our journey towards Cherrapunji via Shillong.
The drive from Guwahati to Shillong is scenic with wide and well connected roads. You will find many eateries on this highway – we took a pitstop at Jiva Restaurant which was really good.
Just 10kms ahead of Shillong is Umiam lake which is a major attraction for locals and tourists alike. It looks splendid from over the hill with a panoramic view of the dam and Umiam river surrounded by the lush green East Khasi hills. It was our first gateway to this wonderland of countless hidden waterfalls, picturesque rolling hills, limestone caves, sparkling rivers and the most humble people.
We reached Cherrapunji tired from the day long journey and headed straight to our guesthouse - Osafi Inn.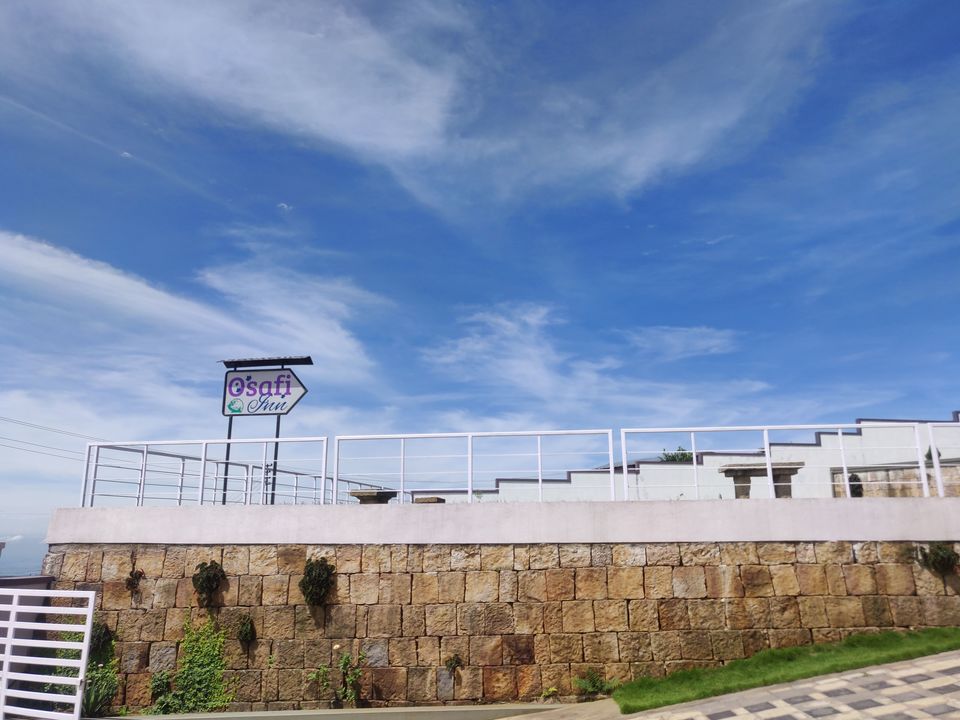 Day 2 : Nongriat- Double Decker Living Root Bridge
As by the time we had reached Cherrapunji last day, it was already night and we couldn't see much on the way. The view when I walked out of my room in the morning, I wasn't ready for what I saw. Right in front of me lied vast expanse of lush greenery interspersed with tiny hamlets with bright blue skies above. I have witnessed the most unspoiled form of nature untainted by man YET.
Cherrapunji , also called as Sohra by the locals, is known for one of its kind- living root bridges made from rubber trees by the local Khasi tribes. A testament to the fact that the locals here have lived in total harmony with nature for years and continue to do so. We went for the legendary 150 year old Double Decker bridge in Nongriat village for which we have to climb 3500 stairs one side!
I did the trek in almost 2 hours and when I reached the bridge everything seemed worth it. I felt like the traveler who has found its oasis. There is a small waterfall gushing down the hill and has formed two natural swimming pools that fall under the bridge. The natural pools are perfect to take a dip and give your sore muscles some time to recover before starting the journey back. Do note the trek is very steep at some places , especially with the humidity and heat and your muscles will hurt a lot for next few days. There are few homestays in the village where you can plan to stay the night and climb back the next day.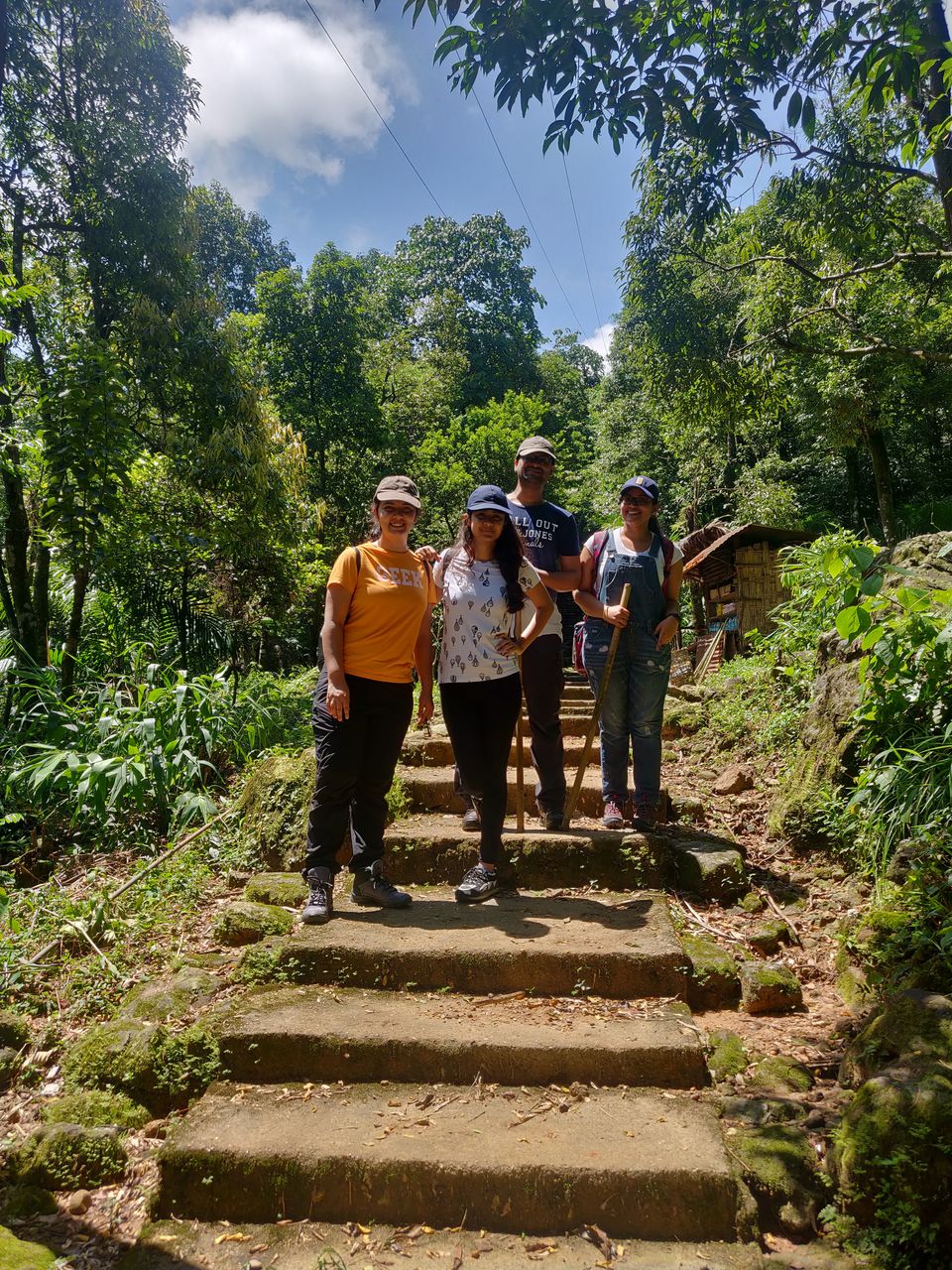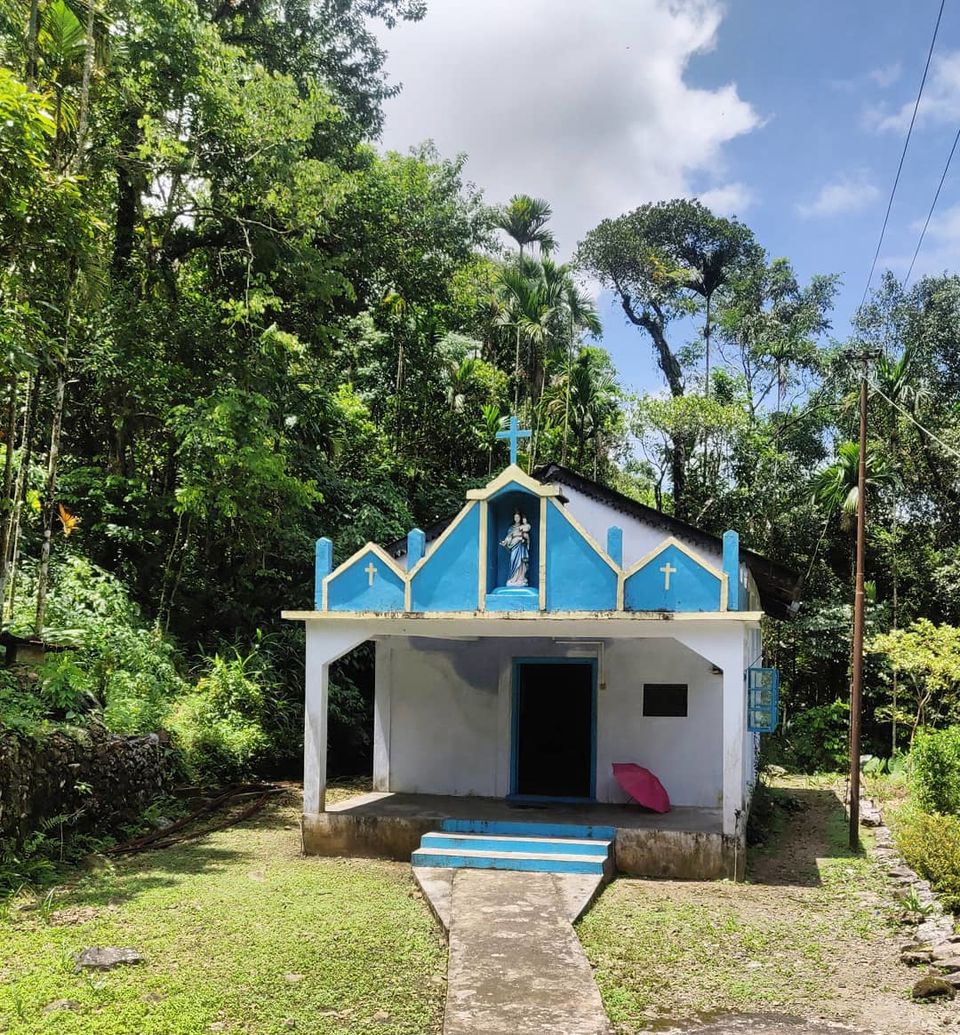 Nothing brings humans closer than shared pain and that is what happened during the trek. I met lot of fellow travelers who were trekking back , taking breaks sitting on the steps and some seriously contemplating if they will ever reach the end of the trail. All of us in our group has become quite comfortable with each other and we were pushing each other to keep climbing one step at a time. It was one of the most daunting , eventful and memorable day of the trip.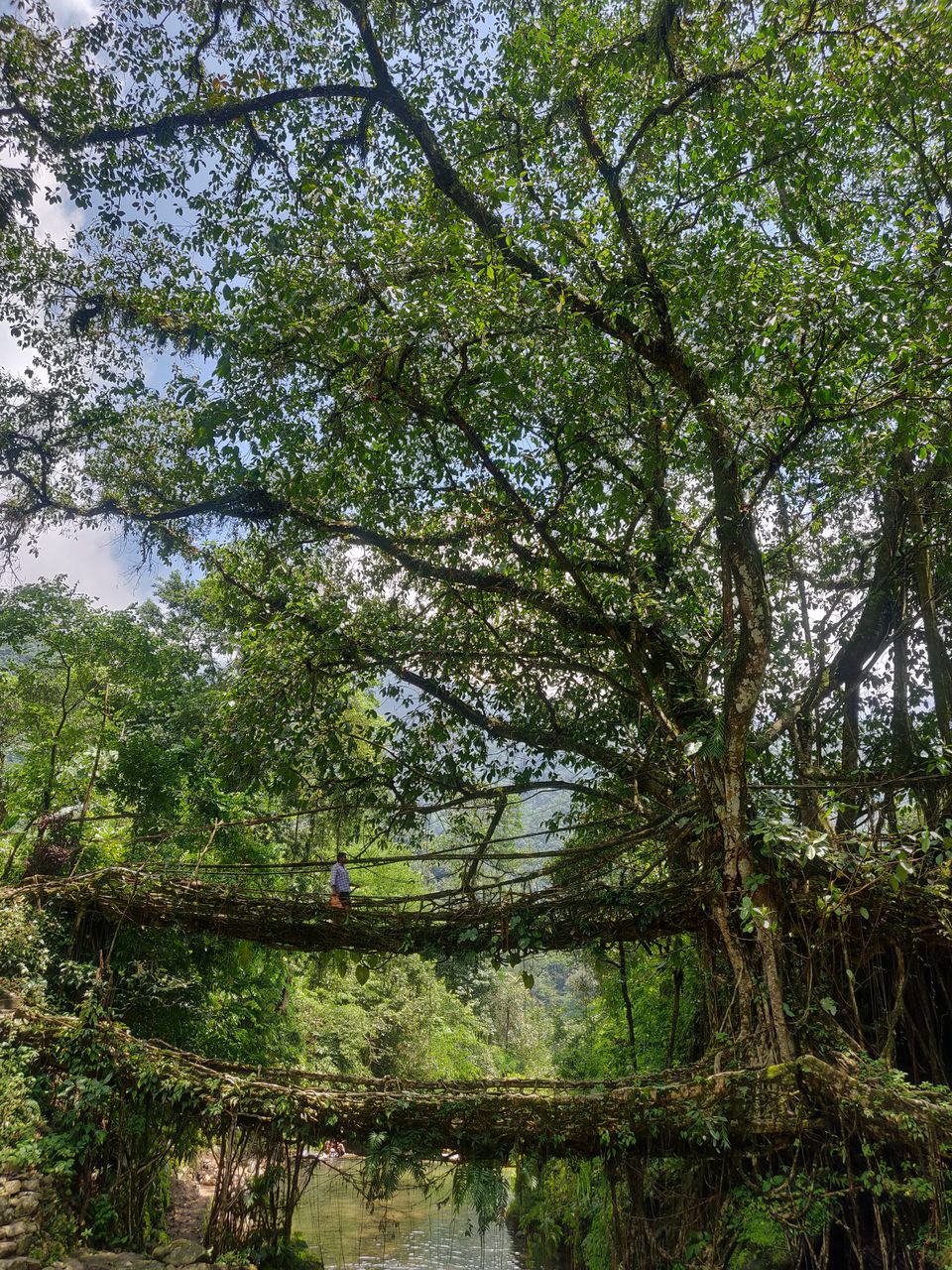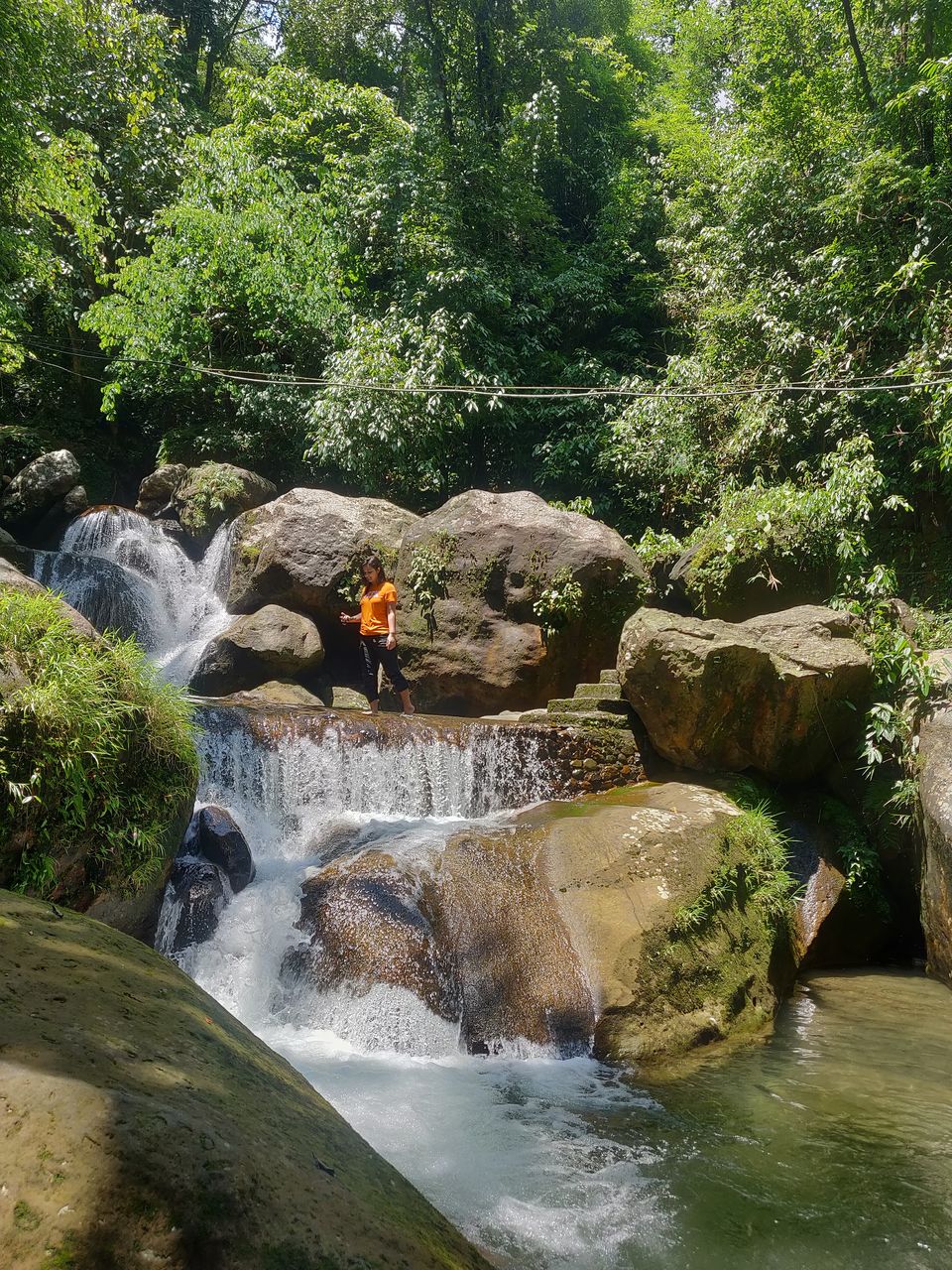 Day 3 : Sightseeing in and around Cherrapunji
Cherrapunji is the wettest place on earth after Mawsynram and therefore have a lot of waterfalls. We first went to Nohkalikai Waterfalls which is one of the highest plunge waterfalls in India. There is proper infrastructure built on the cliff with various vantage points to look at the falls. The waterfalls is mesmerizing and looks grand with water gushing from 1100 feet falling into the sparkling green pool at the bottom.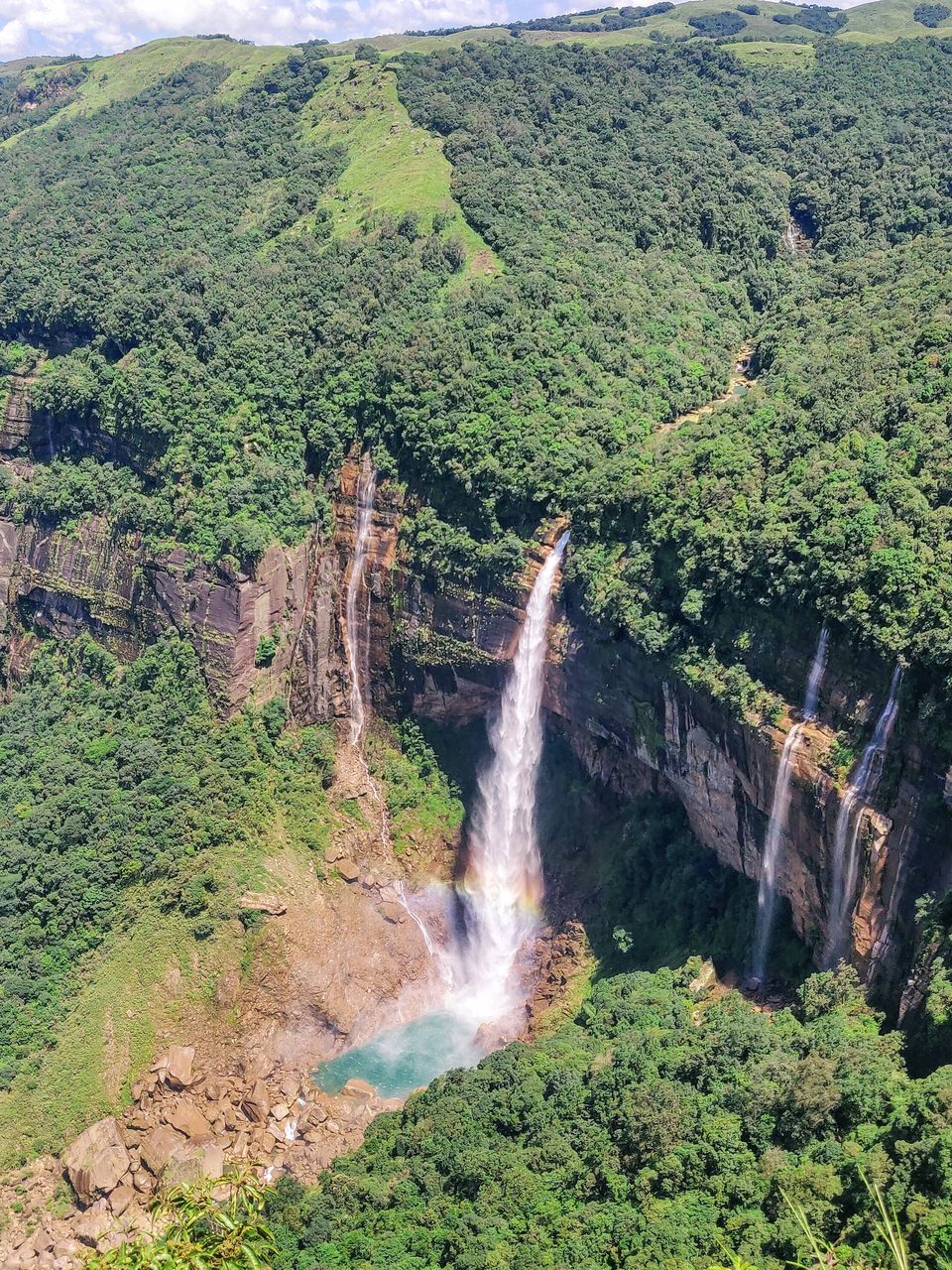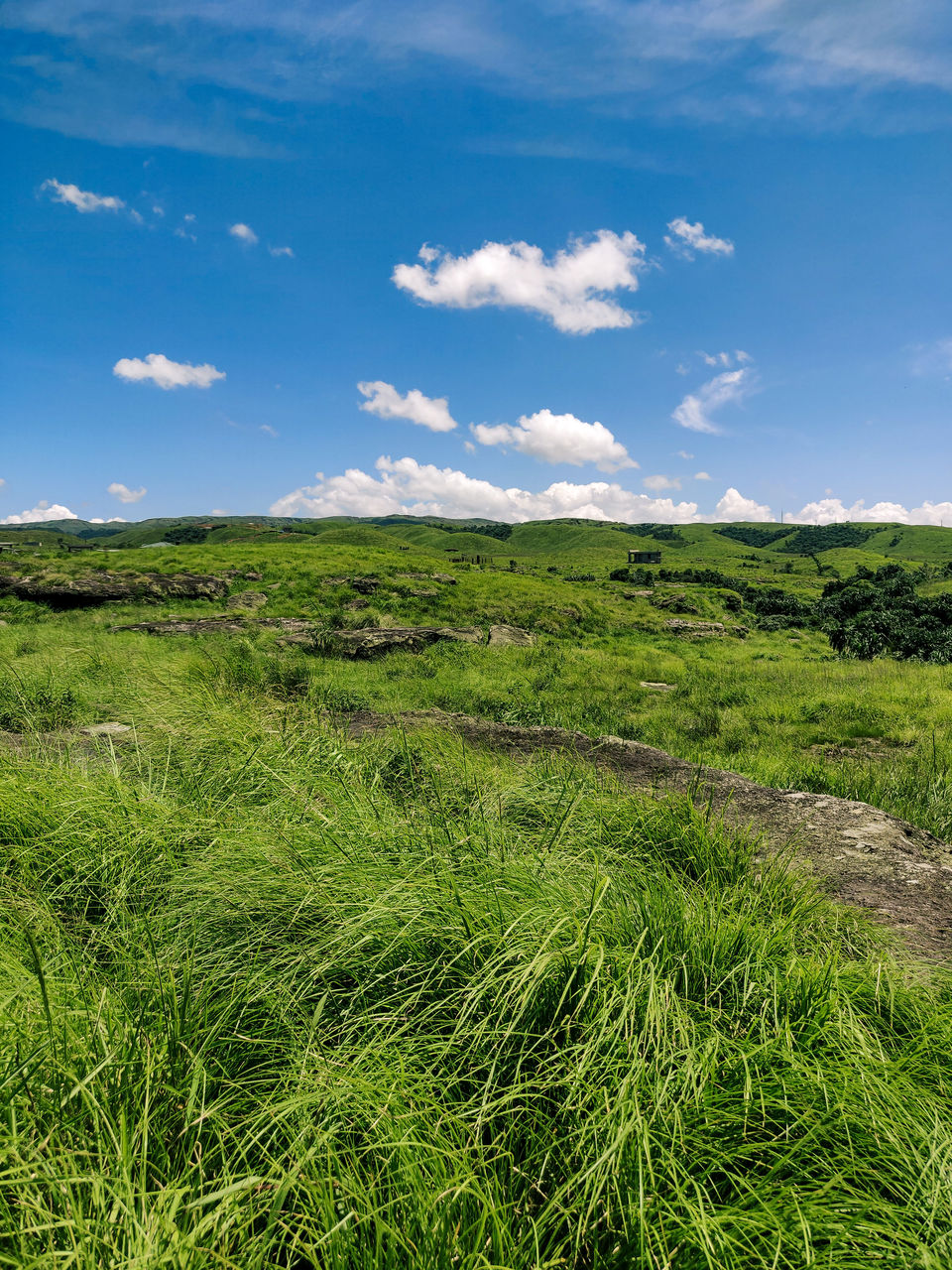 The next place turned out to be a hidden fall which is away from the tourist circuit and is also hands down the most surreal waterfall I have seen. For this you have to do a short trek through the forest and after 15mins when you witness the Wei Sawgdong waterfall for the first time through a clearing , it is bound to make you spellbound. It is a three tiered waterfall with crystal clear water forming lagoons.
Things to keep in mind : The trek is short but difficult since it is slippery and without a proper trail. At some places , villagers have made makeshift bamboo stairs so it is highly advisable to wear shoes.
There is a beautiful lagoon which will entice you to take a dip , so do carry a small bag with towel , extra clothes and water bottle.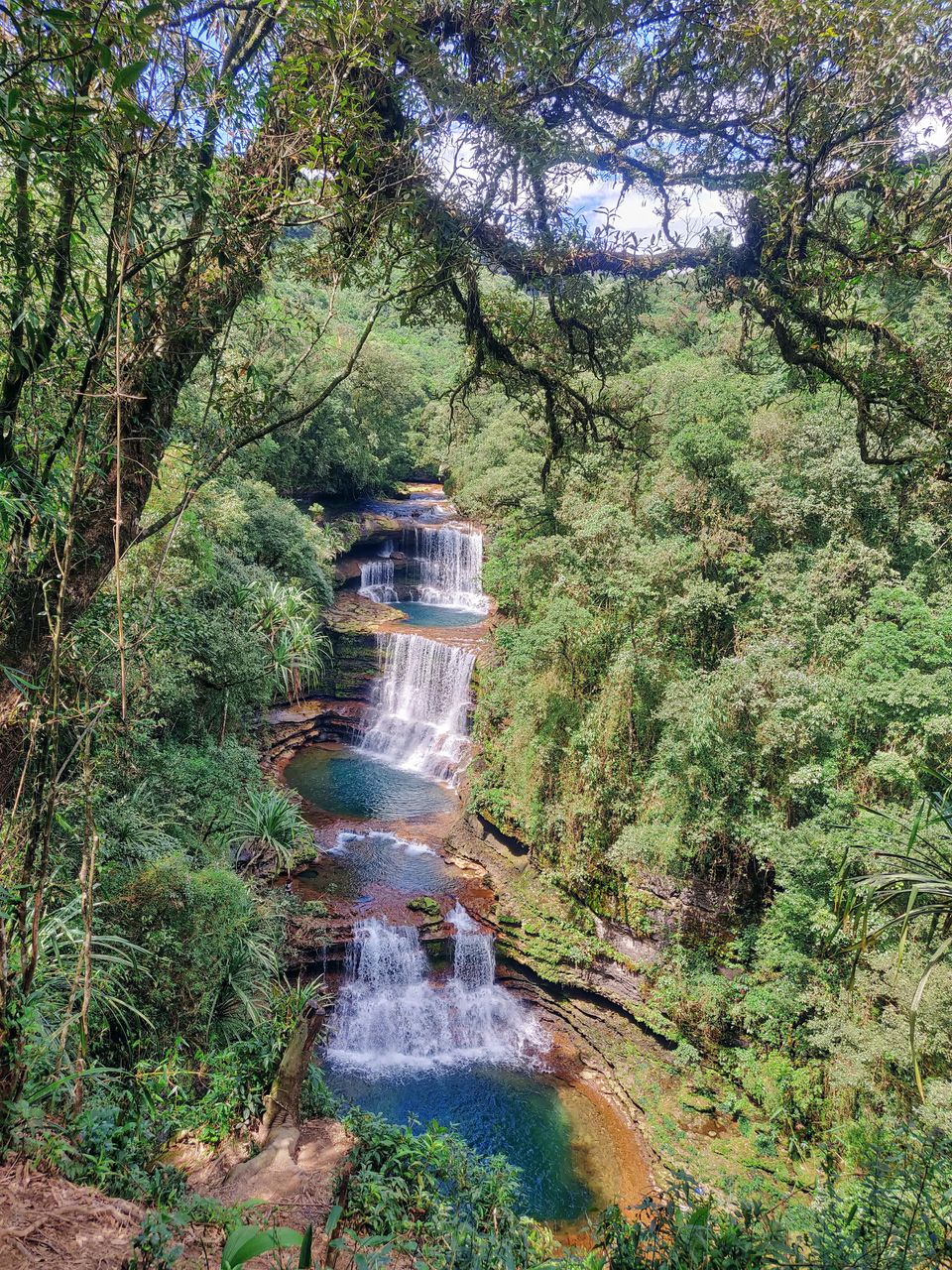 Dainthlen Falls are another beautiful large waterfalls which can be seen from a distance. The landscape surrounding the waterfalls is beautiful and is quite a picnic spot among the locals. All the waterfalls have legends associated with them and make for some interesting discussion with the people.
Mawsmai Caves are by far the most famous limestone caves in Meghalaya. The caves are not very long but at some places you have to crawl and squeeze yourself through small openings. The cave is well lit with halogen lamps everywhere but despite that it gave me an eerie feeling. I am not very comfortable with closed spaces therefore, this was not a very memorable experience for me. But if you like cave exploration, you should definitely go for it.
We journeyed ahead to our next destination through windy roads and misty clouds - Mawlynnong, the cleanest village of Asia. To be continued....