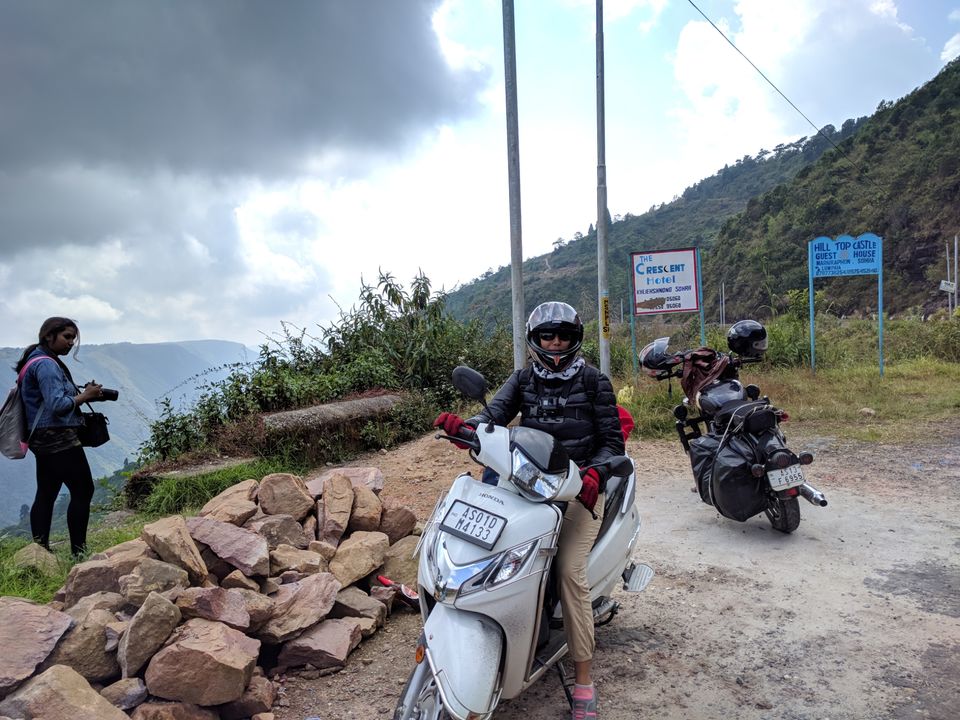 Sohra is the other name of Cherrapunji, one of the popular tourist destination in Meghalaya. Given the number of places there to visit, the 2 days I was there, seemed to be too less. Enroute to Cherrapunji, there are so many breathtaking sites to halt and admire that one could spend double the time that it usually takes to reach there.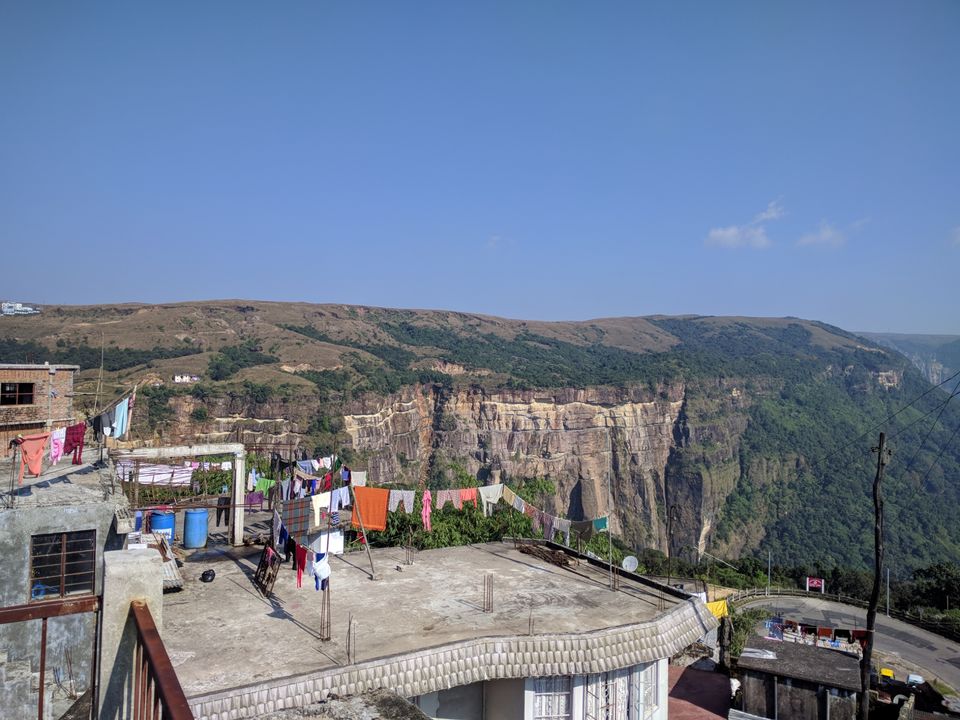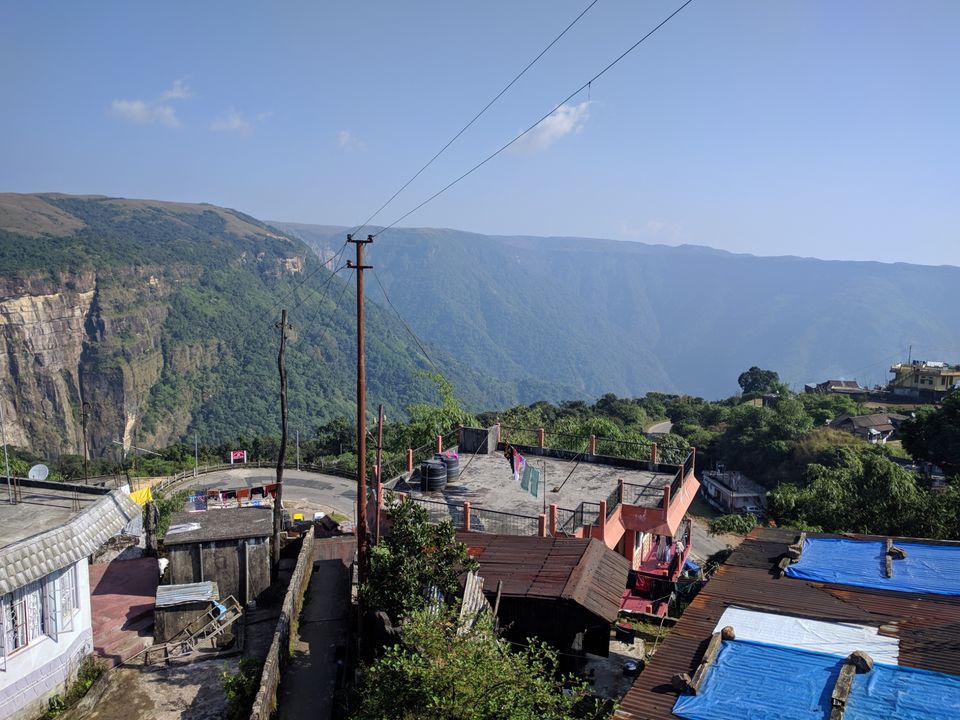 Having reached Sohra late in the evening, I couldn't visit any tourist spots that day. Instead, I decided to roam the local markets and go early to bed at a homestay called Latara homestay.
I woke up early at 6am and was blown away by the scenic beauty from my window. I found myself surrounded by beautiful mountains amongst fluffy white clouds.

After having tea and breakfast I headed for Nohkalikai falls. The ride was around 20 mins to my destination.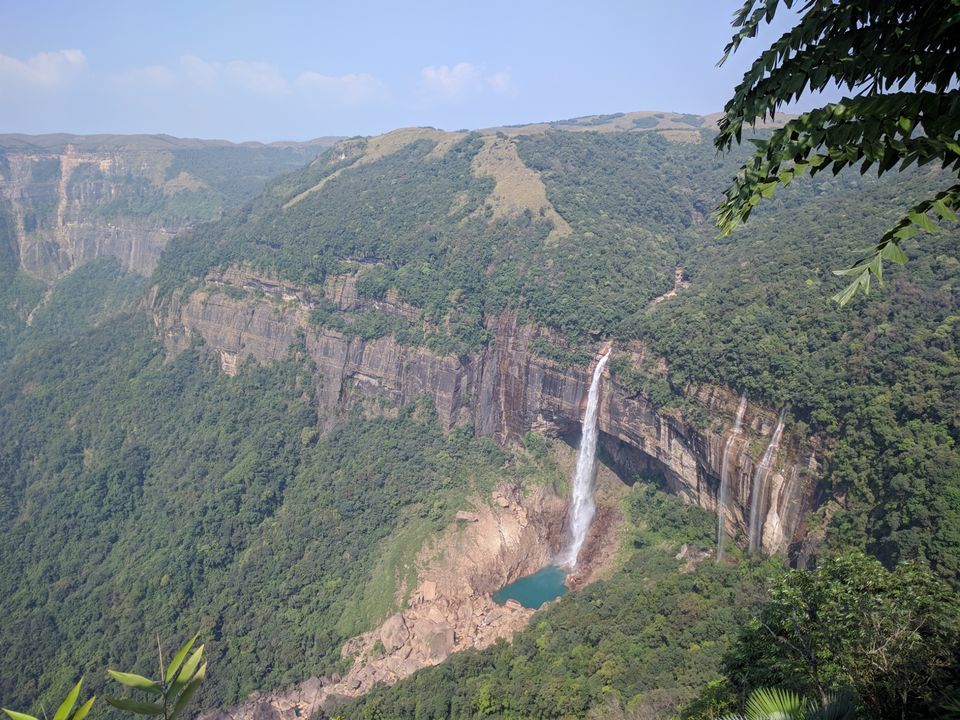 My next stop was Arwah cave which was close to Sohra market. The ride from the main gate to the cave itself was a bumpy one. The cave was a limestone formation from slow and prolonged water errorsion; the beautiful pillored architecture was a scene to cherish. I even happened to meet a friendly family there who accompanied me to my next destination.
This next place is not that popular amongst tourists but I was so happy that I chose to go there.
I took my scooty until a point after which I trekked down the valley through the thick green vegetation until I reached the waterfall. It was a breath taking sight and one the best views of a waterfall one would see.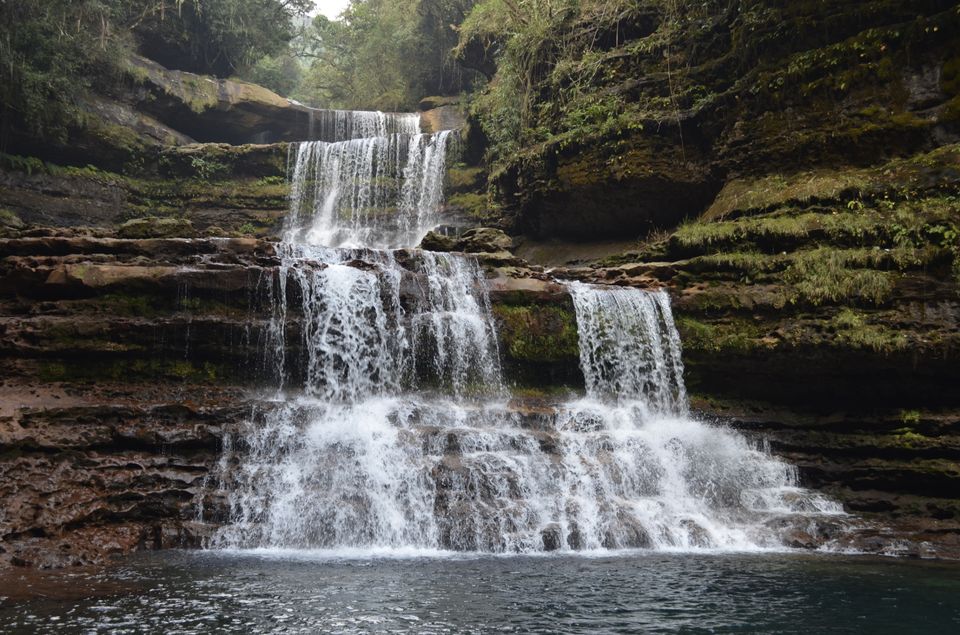 While returning from the Wei Sowdong fall, I stopped at the top of the Dainthlen fall, and enjoyed the spectacular view of the valley.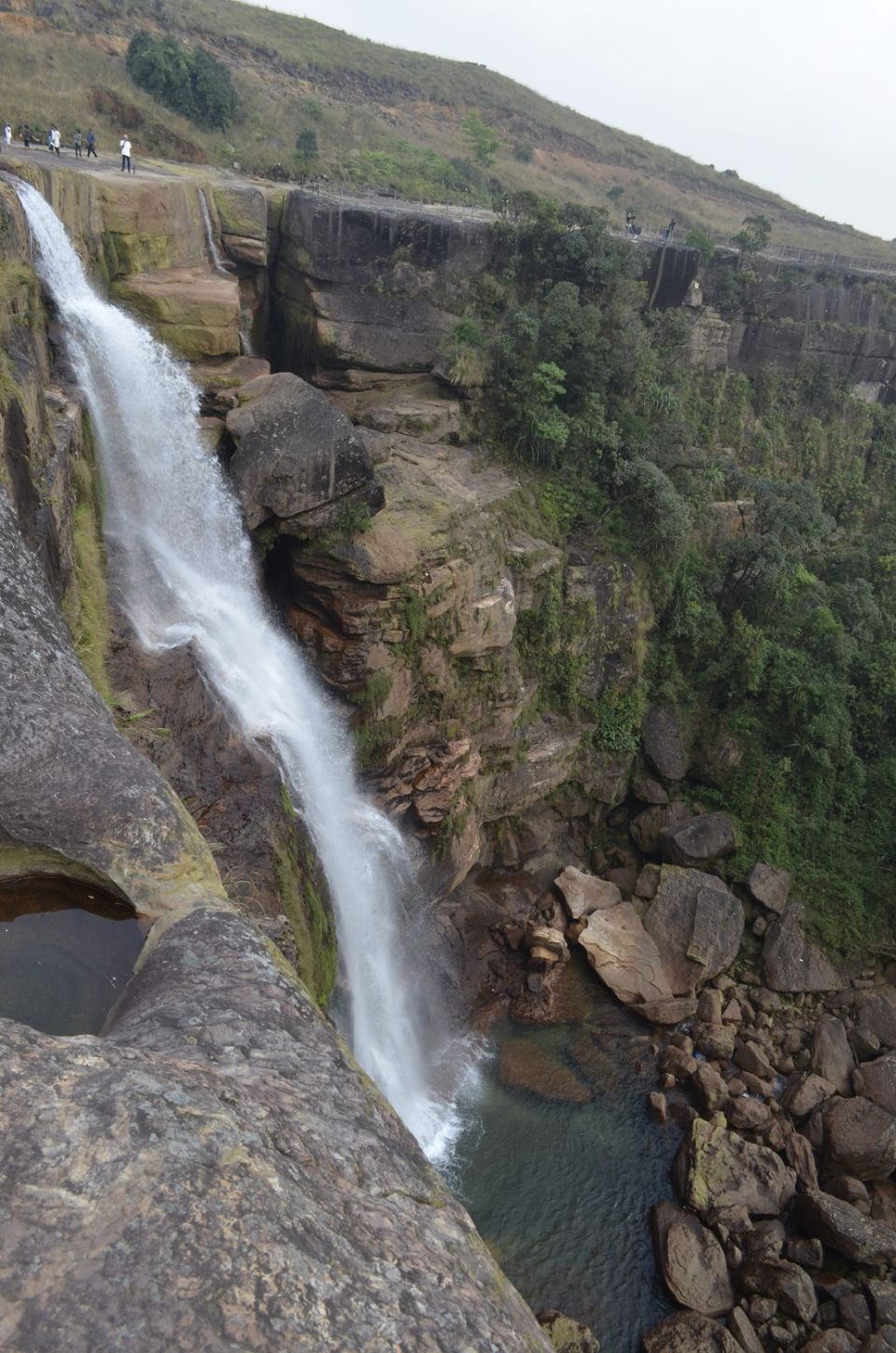 This is again one of the popular tourist spots, and was quite crowded when I visited it. One has to walk, crawl and squeeze through the small passages of the cave. This was my last spot of the day, as I decided not to venture out after sunset.
To reach Nongriat, one has to trek for about 3200 steps from a village called Tyrna, which took me 1 hour to reach on my Scooty. I hired a guide for 1000 rupees, which included a visit to all the sightseeing points enroute , which were single decker root bridge, double decker root bridge, natural swimming pool and the rainbow fall, which was another trek beyond the double decker root bridge. It was an enjoyable trek down, but I was sure of having a tough time coming up the next day, so I had planned to stay the night at Nongriat in a homestay. The most enjoyable portion of the entire trek was the dip in the cold water of the natural swimming pool.
I made so many friends at the homestay, had a really nice time there and joined them on the trek up the next day. The trek up was not as difficult as I thought it would be.