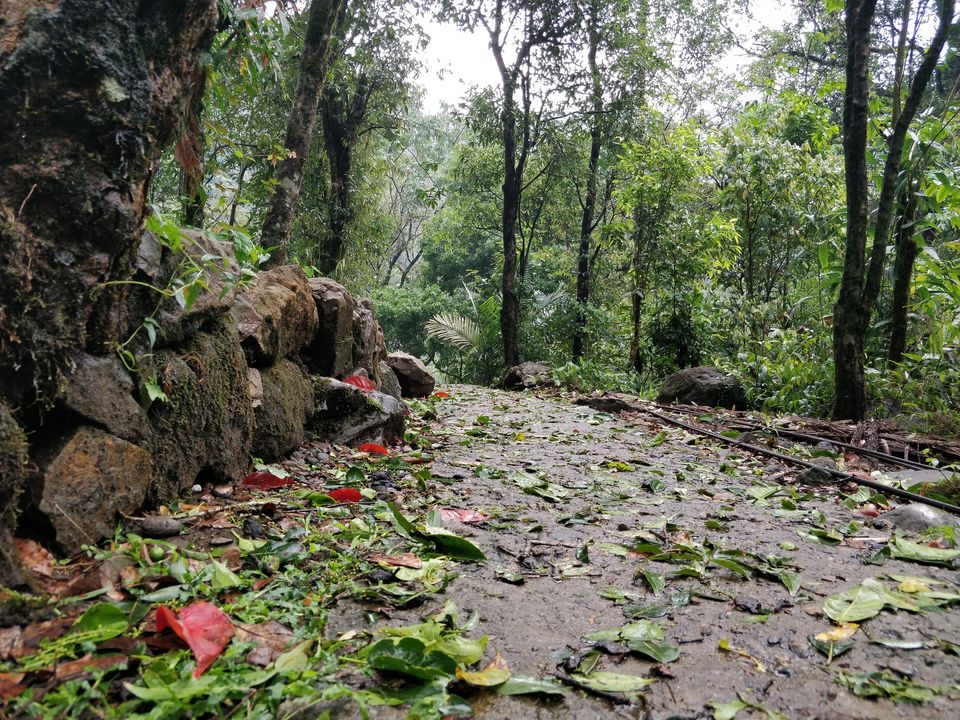 Three friends from three different states and three days of planning! That's all it took before we decided to kick start another crazy road trip of ours. We just booked the car and flight tickets, go-ogled a few places before landing- leaving rest for the journey to unfold itself as we go.

Day 1

Two of us landed in Guwahati early morning, while the third one was expected to arrive till afternoon. It was 7AM and drizzling in guwahati, perfect weather to start our day with. City was around 40kms from Airport, we started walking towards the airport exit to look for some local buses or autos for city. It turned out there was no direct way to reach to Panda Ride's office, we changed 2 shared autos, one local bus and walked 1.5 km before we finally managed to reach to our car. Finally we were headed to the Nehru Park to pick our third friend, three of us reunited after almost an year! There was nothing much to see in or around Guwahati, so we decided to head off to Shillong instead after lunch. On our way to Guwahati - Shillong road we saw this beautiful Umiam lake and decided to make it our pit stop. It was an unusually quiet place with only few fishermen glued to their hooks, 3-4 youngsters chilling on one side and a solo traveller who found a perfect place - far away from highway to pitch his camp on lakeside. Slowly the sun started settling down; it's reflection echoing in the still waters of the lake while we stood there mesmerised time lapsing the entire view. Since Shillong was only an hour away from there, we decided to spend more time by the lake before heading off to our Isabella Hostel.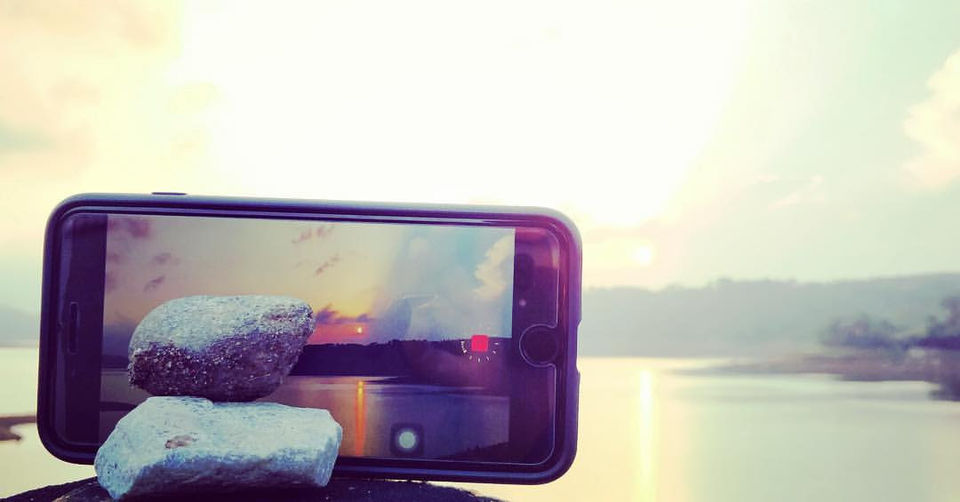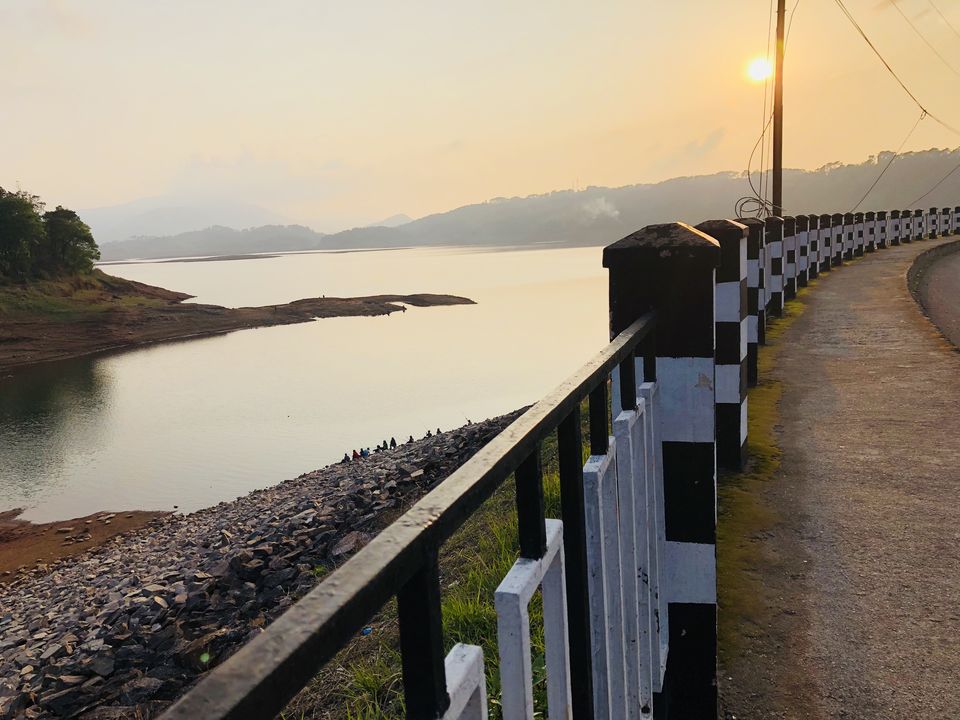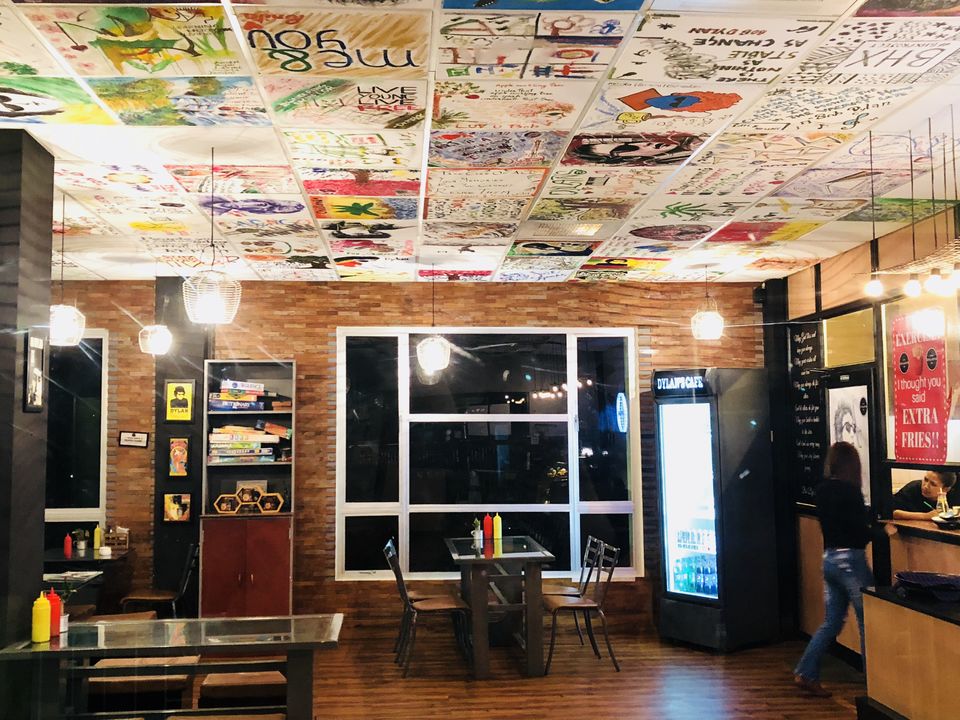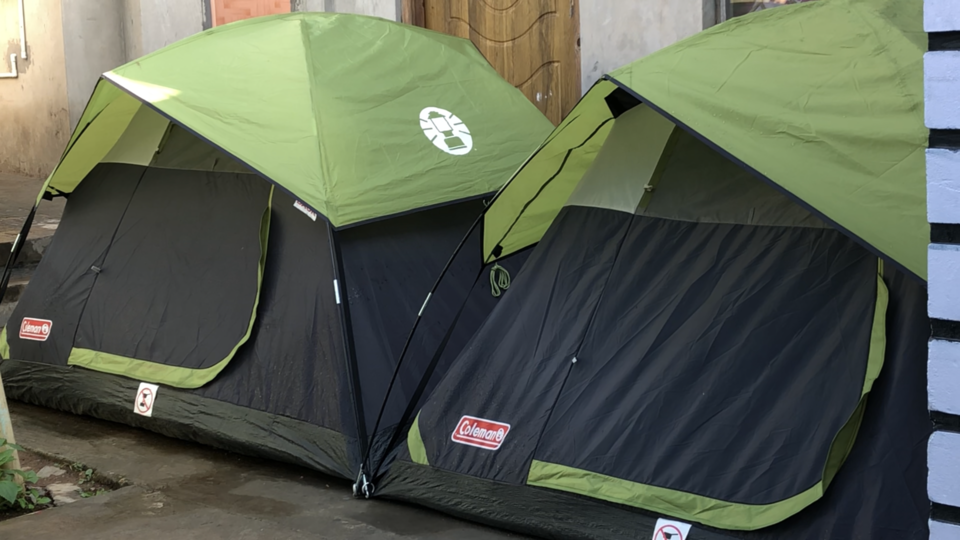 Day 2
Next morning we started off towards Cherapunjee (Sohra)- the most awaited destination of the trip. The distance from Shillong to Cherapunjee is hardly 80 kms but it was the most scenic journey of them all. We stopped countless times at numerous places and decided to cover all that we could before starting out trek to Nongriat Village. On our way we were taken aback by the breathtaking view of this magnificent Mawkdok Dympep Valley. Next came Elephant Falls, Mawsmai Caves, followed by Nohkalikhai waterfalls *4th highest in the world*. We then headed towards Mawsynram i.e the wettest place on earth but to our hard luck there was no sign of rain! Enroute our way we saw Khasi monoliths which reminded us of Window's wallpaper screen. Our last stop before Nongriat was the famous seven sisters falls and it was already 4pm by then. So we rushed towards Nongriat village as there were lot of stairs to descend and a home stay to book for the night. It was 6 by the time we reached the Tyrna village's parking and it was impossible to reach Nongriat without a localite to guide us. So we took a guide for 600/- and began our enthralling journey of descending down the heavenly 3500 steps with hardly anything but moonlight for vision and the sound of gushing water to keep us company. Finally after descending those steps and crossing 2 scary rope bridges and one root bridge in pitch darkness we reached Nongriat village. We did not want to spend too much on homestay, so we bribed our guide with extra 100/- and he arranged a perfect hut for us in Rs 750. It was only next morning, when we stepped out of our hut did we realise where on the earth we were!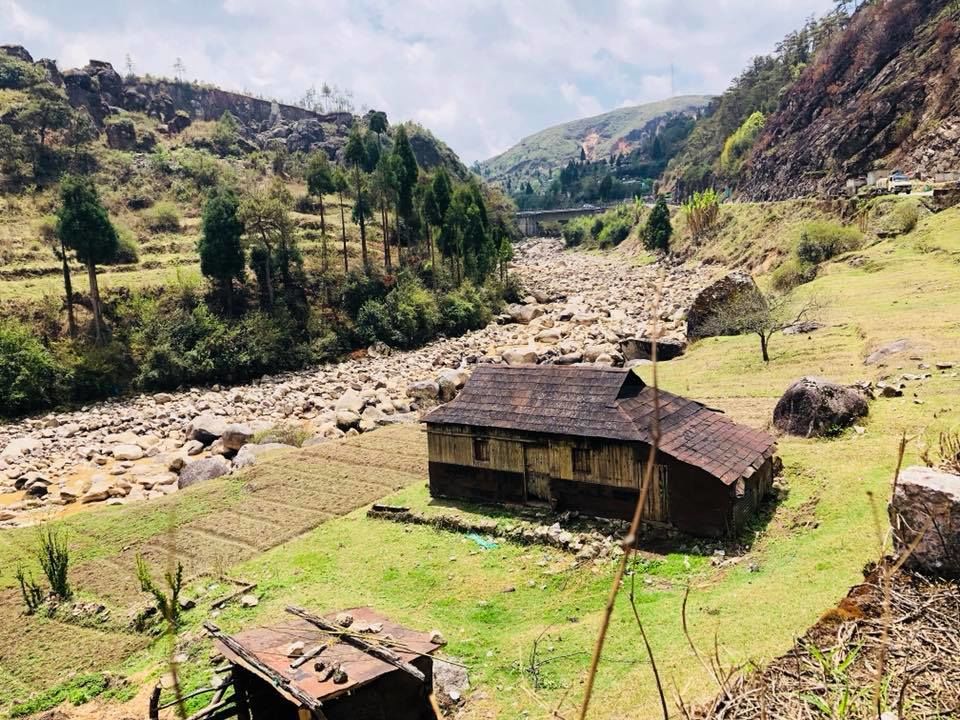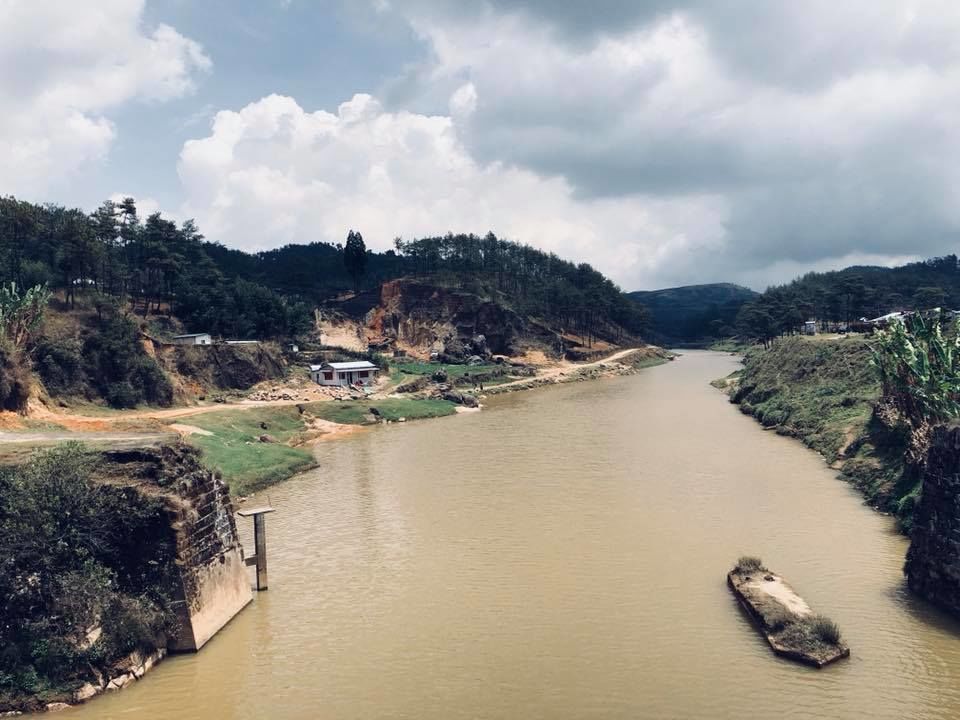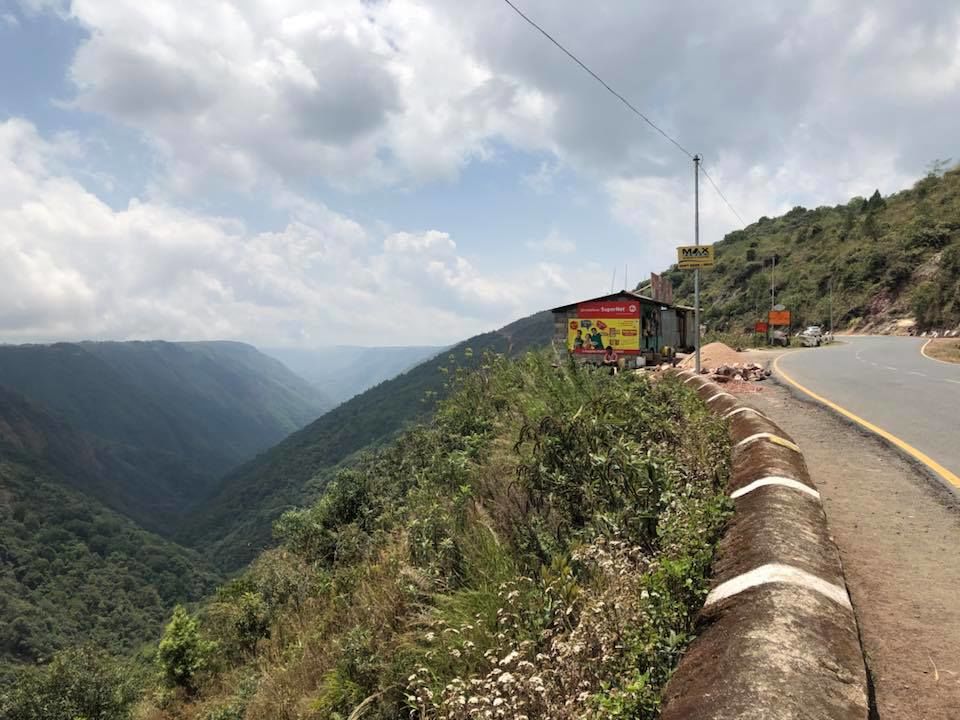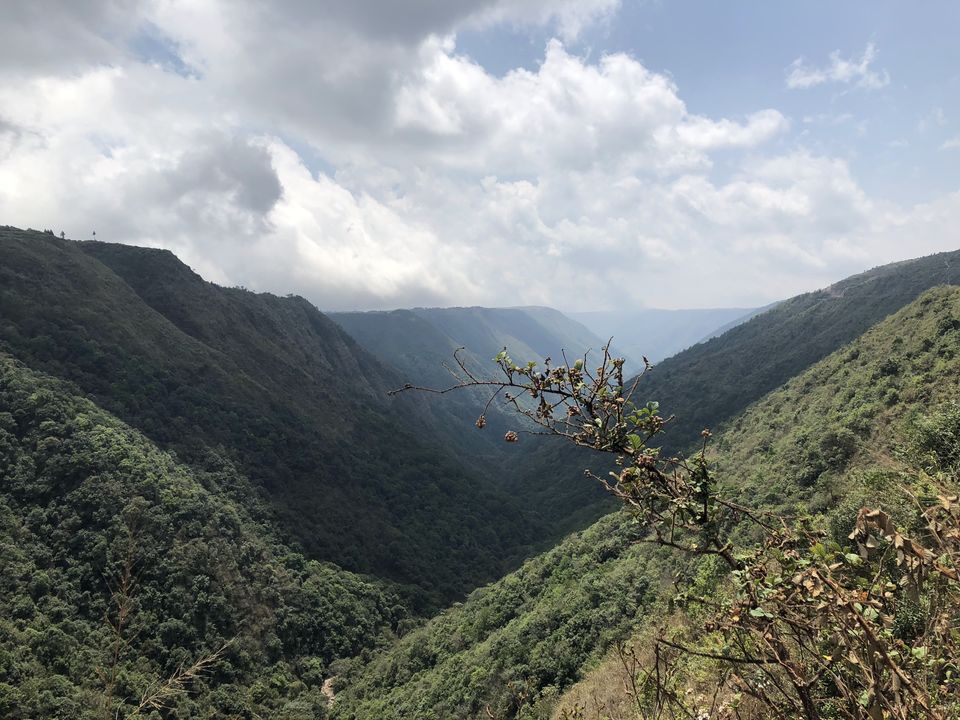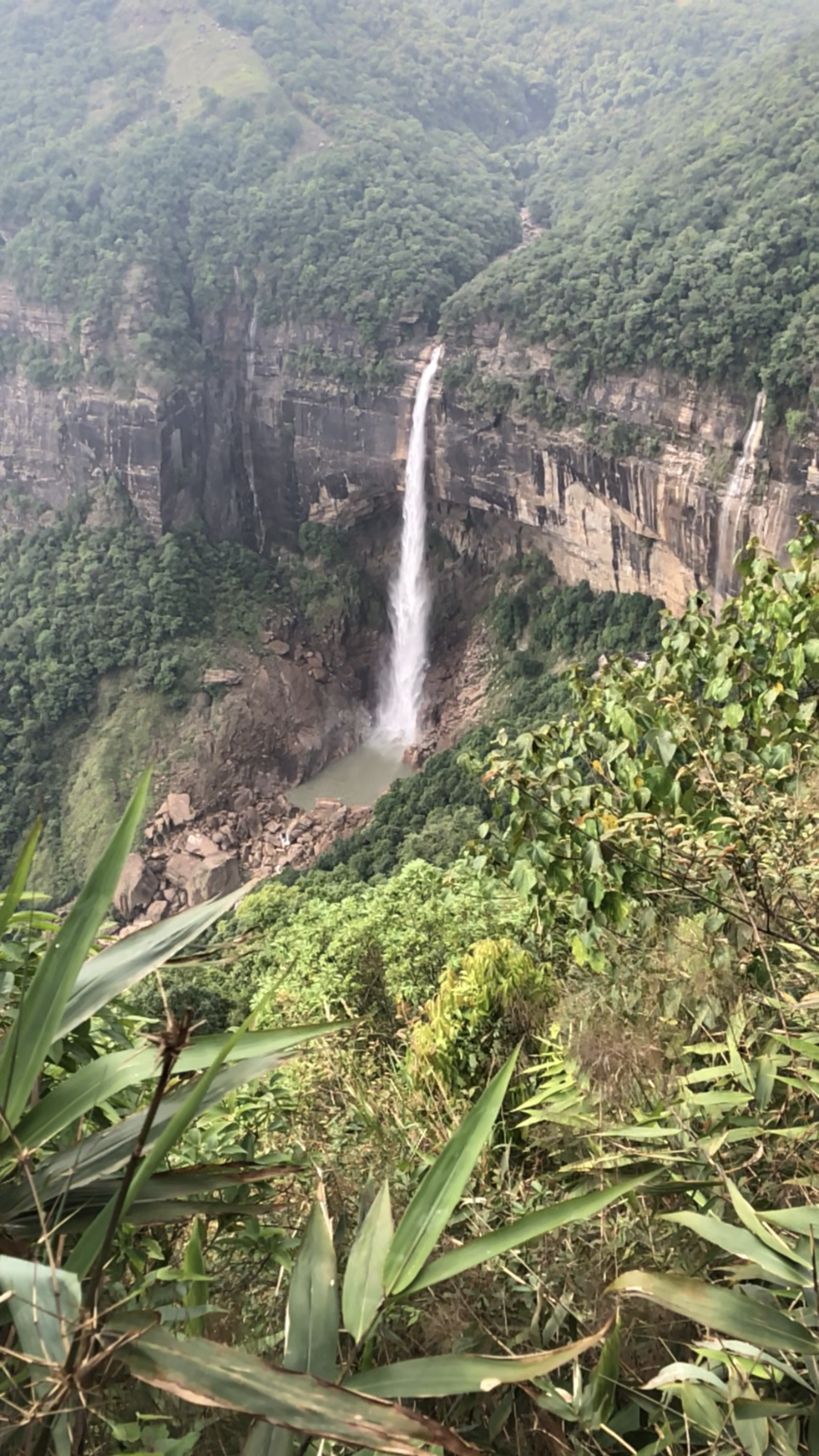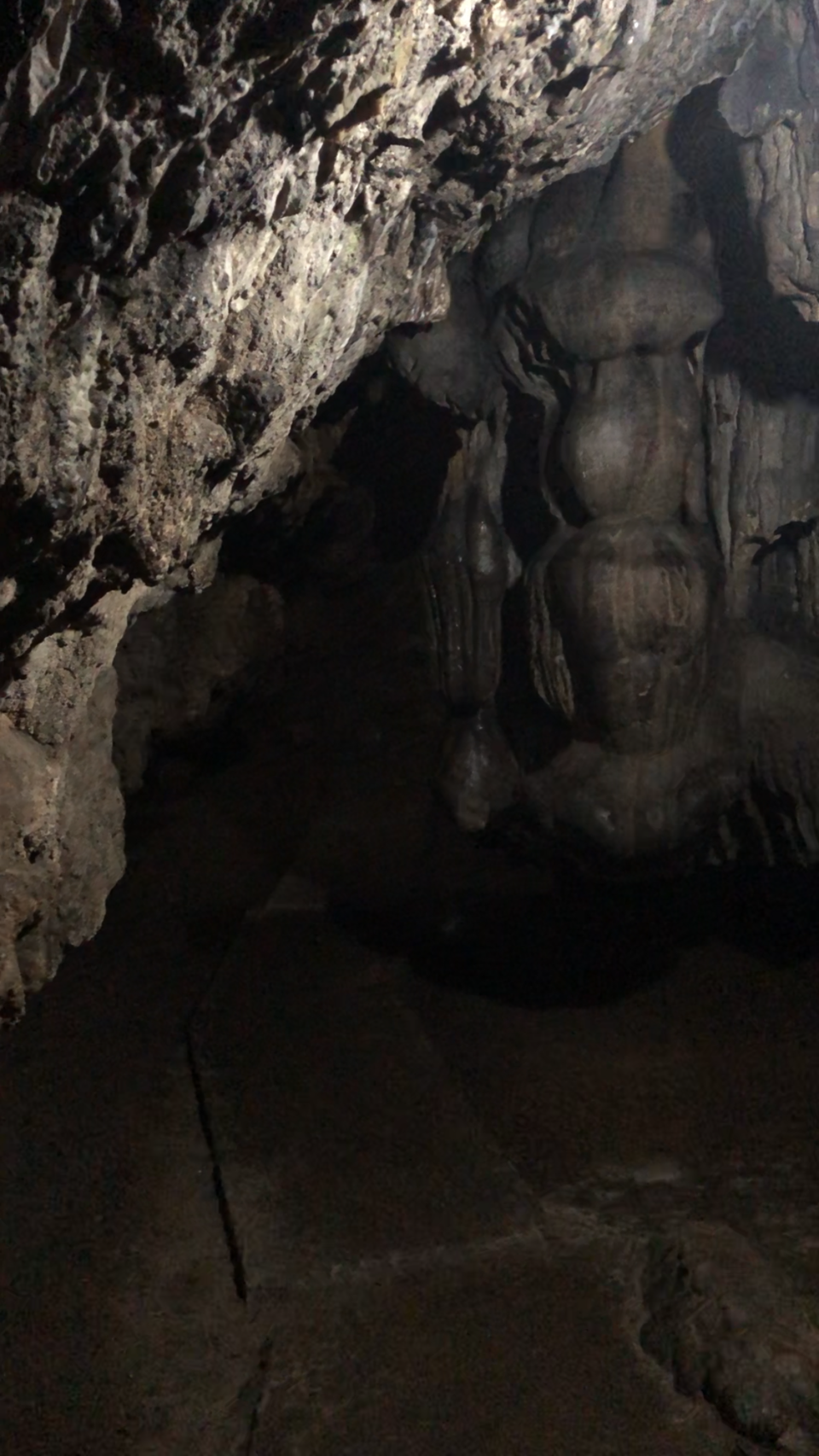 Day 3
We woke up to this amazing view with rain pouring all over the place, waterfalls falling more fiercely around the valley, wind whistling around playing with the clouds. The settings were so surreal and straight out of a fable reminding us of Hollywood movies. Finally it was time to visit the Mecca of all the root bridges aka Jingkieng Nongriat which was just 2 min away from our hut. There was a natural pool at the end of waterfall filled with small fishes, facing the double decker root bridge! The view was so mesmerising, it was only three us and that place- nothing else mattered to us in that moment. We decided to skip the Rainbow waterfall and spend more time there.
It took us 2 hours and several stops gazing at that amazing valley before we finally climbed back and bid adieu to that place. It was already late afternoon and we were to head straight towards Mawlynnong- Asia's cleanest village. Enroute to Mawlynnong, entire valley was covered with clouds. It was a scenery like none other, we were actually driving with the clouds, in the clouds- we three went berserk. It is true when they call Meghalaya the "abode of clouds".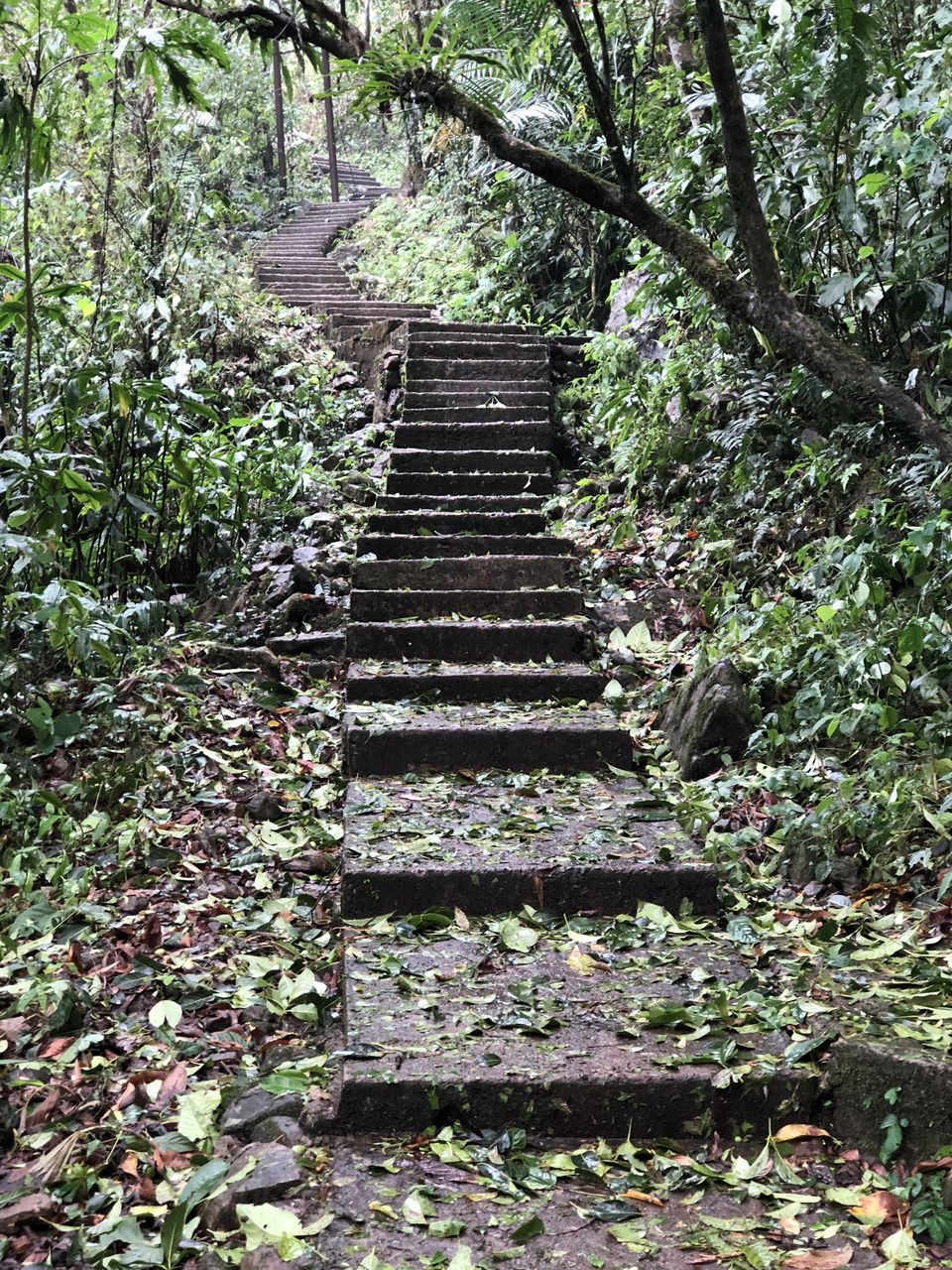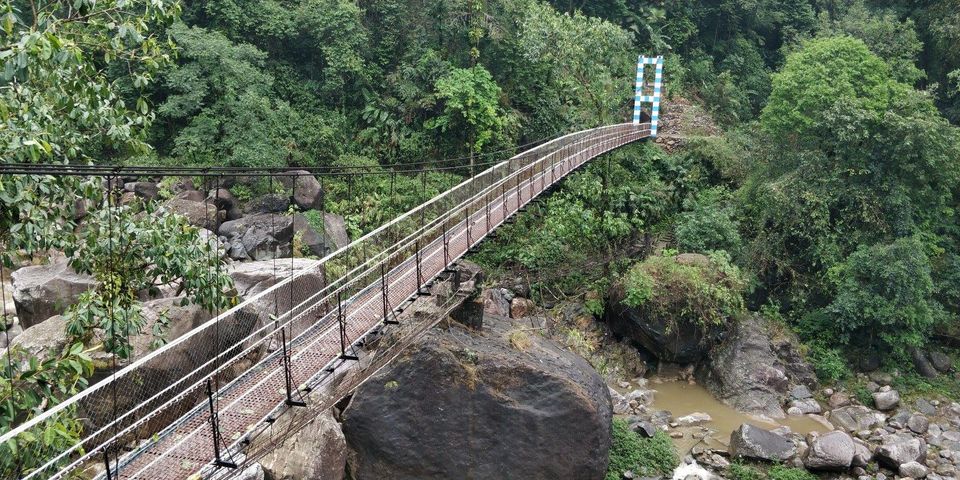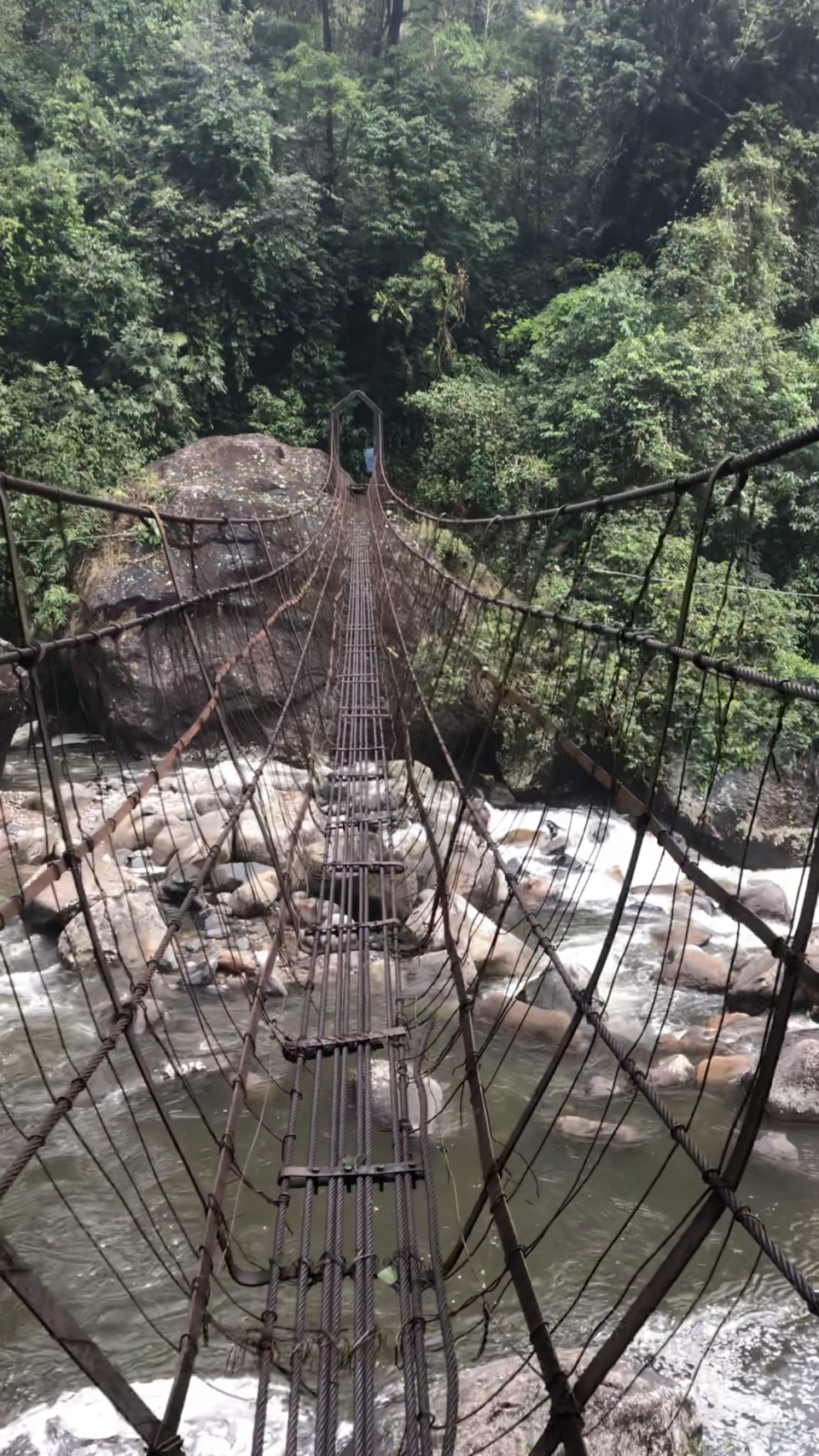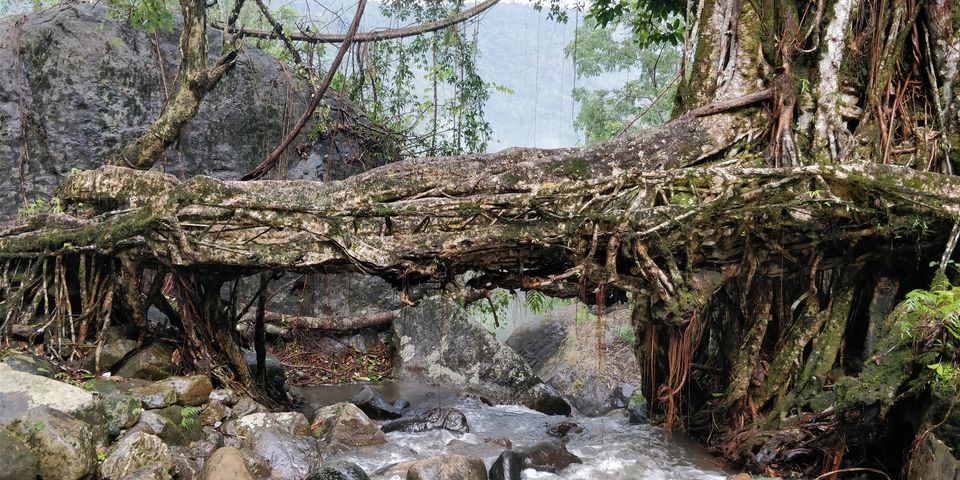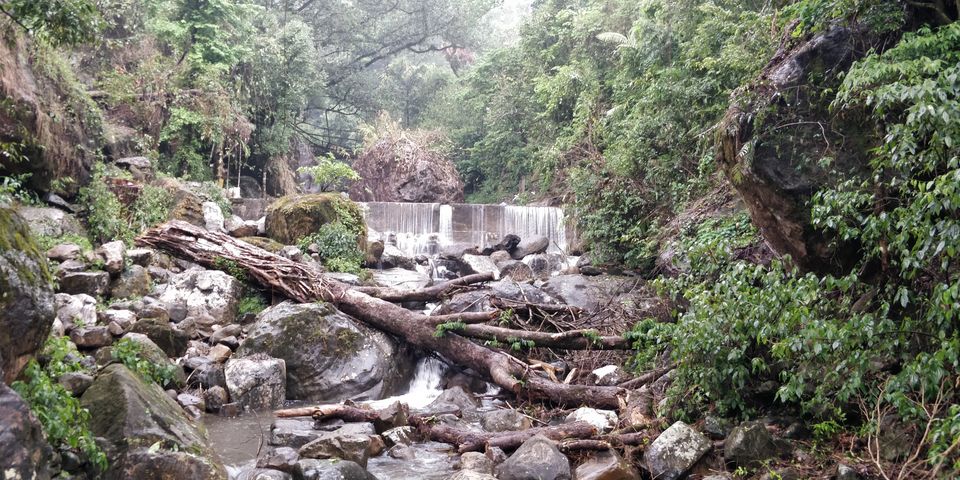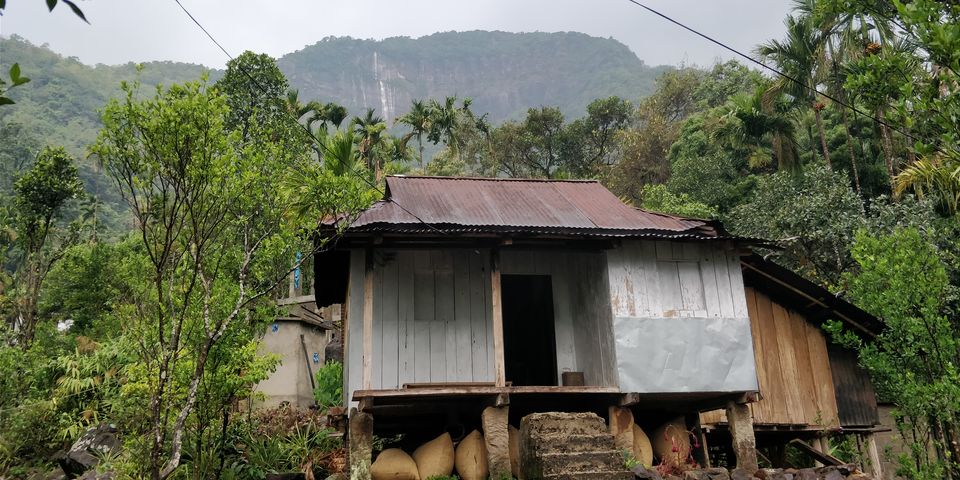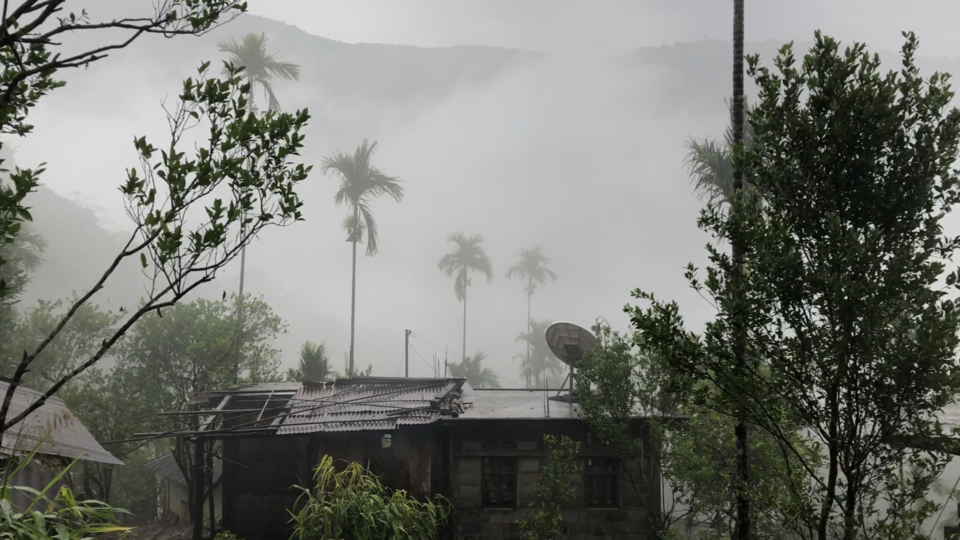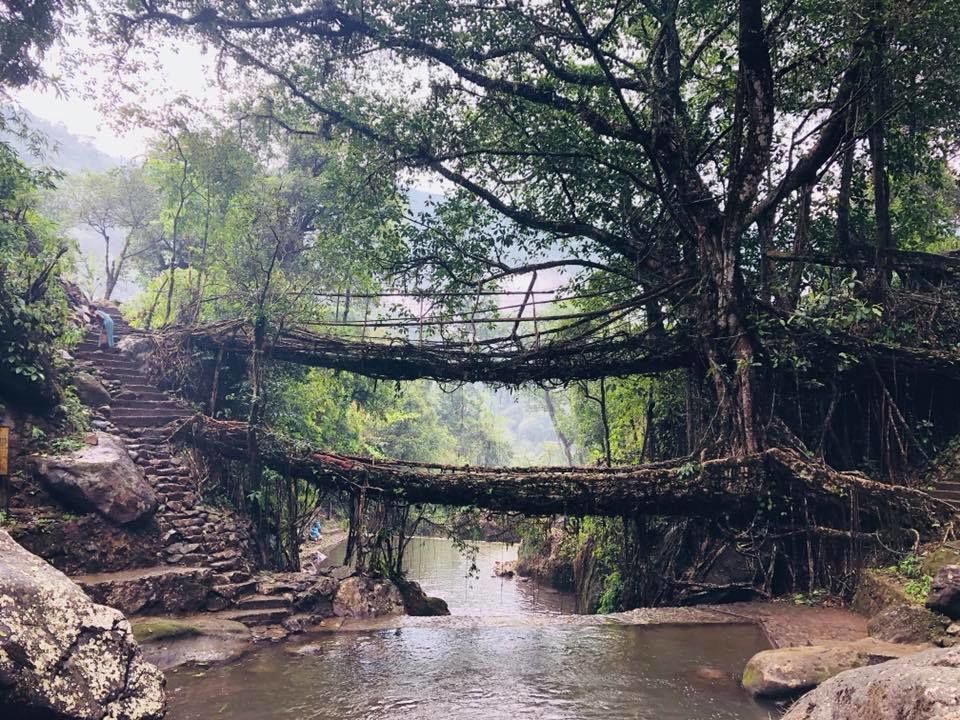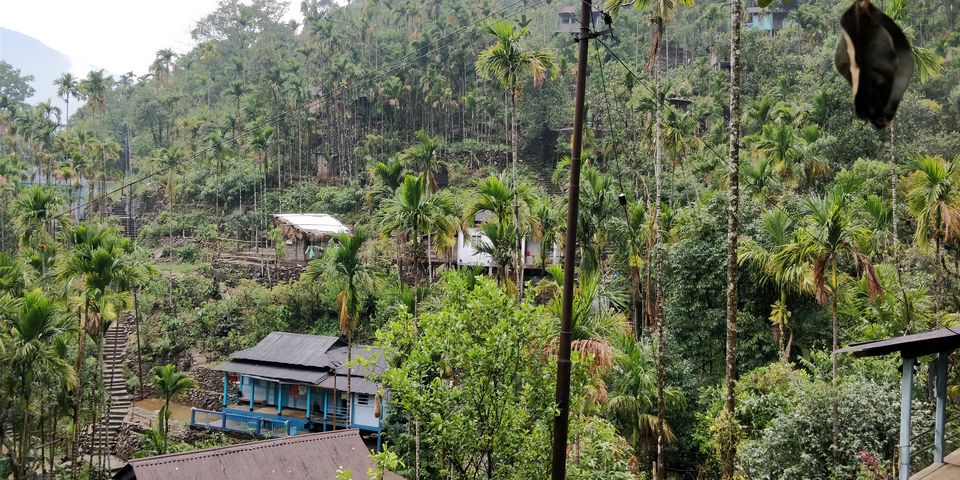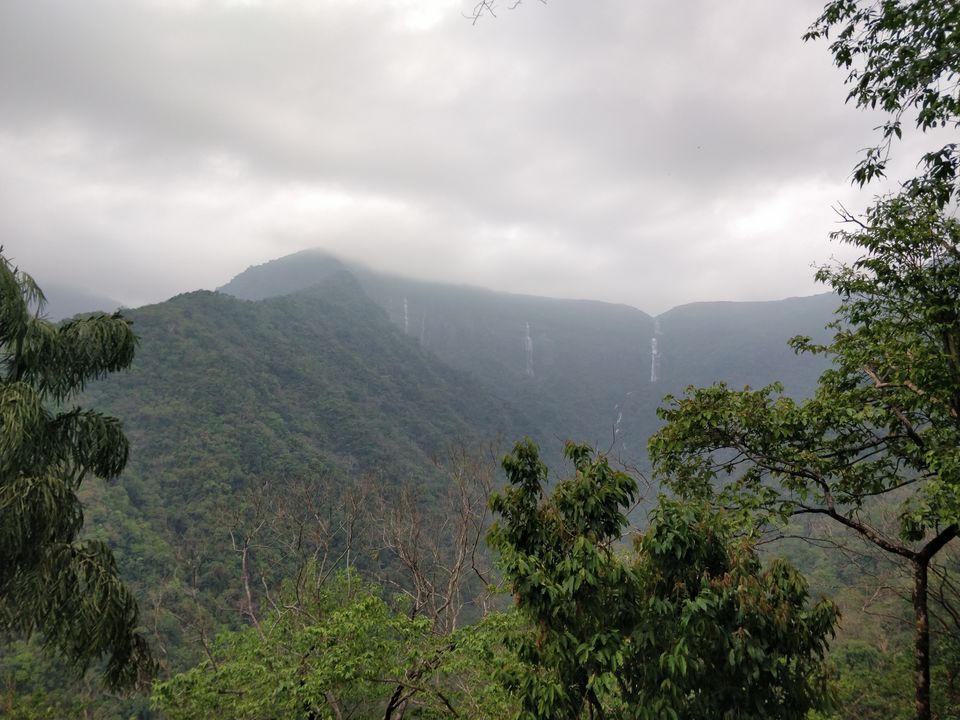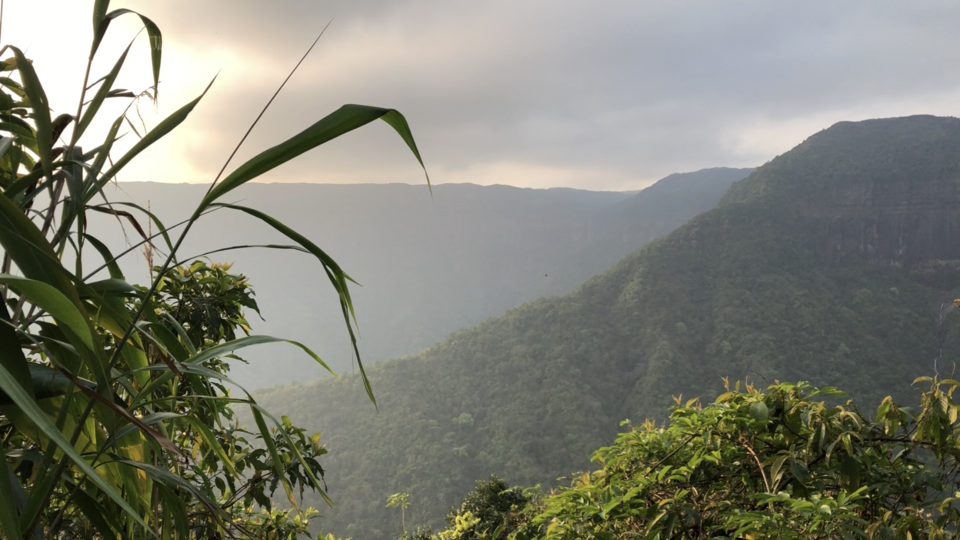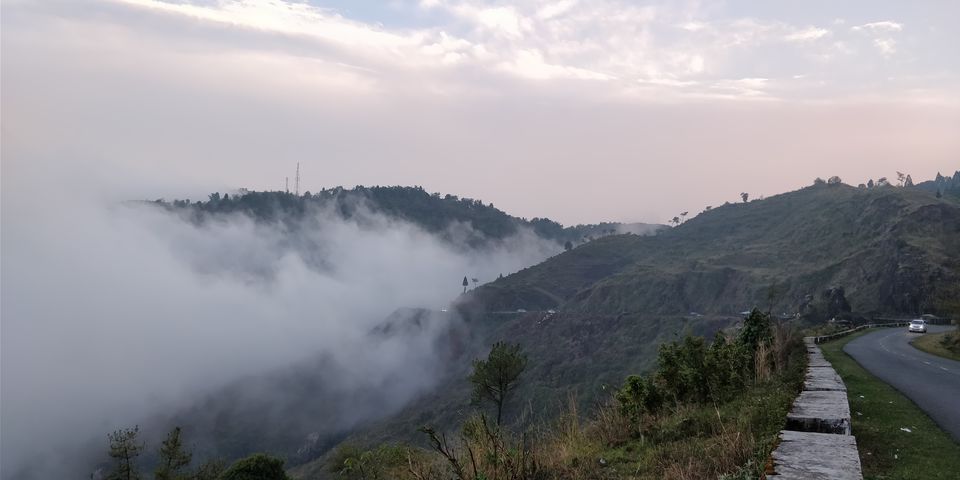 Day 4
Wake up at 6, freshen up and hike to the nearest living root bridge- this had become our daily routine since past 2 days, and so continuing with the trend we walked to the single decker living root bridge near Riwai village. After spending some time there, we walked back to visit the Mawlynnong village. Sun was already on our head, we walked a little bit around the village- a real treat for the eyes! We had our breakfast there and then left for Dawki village which was around 35km. The entire route was running parallel to the Bangladesh border and there were no boundaries as such dividing the 2 countries- it felt like we were driving in a no-man's land. We decided to skip boating in Dawki's Umngot river and headed straight towards Bangladesh border. Finally after visiting the border, it was time to head towards our final destination i.e Crystal Clear lake of Shnongpdeng (Dec/Jan are the best time to visit). We decided to go boating there, three of us got a private boat for Rs 500. It was an incredible boat ride, sun was prepping to settle down, winds were gushing though the valley, peacocks were cooing and there were fishermen spread all across the valley waiting patiently for fish to get caught in the hook. With the end of this boat ride, came to end the most scenic road trip we three have had so far.
Our time in mystical land of Meghalaya was over, but the imprint it left in our hearts will never wear out. Meghalaya is truly one untouched land, which gave us some spectacular panoramic views to talk about.