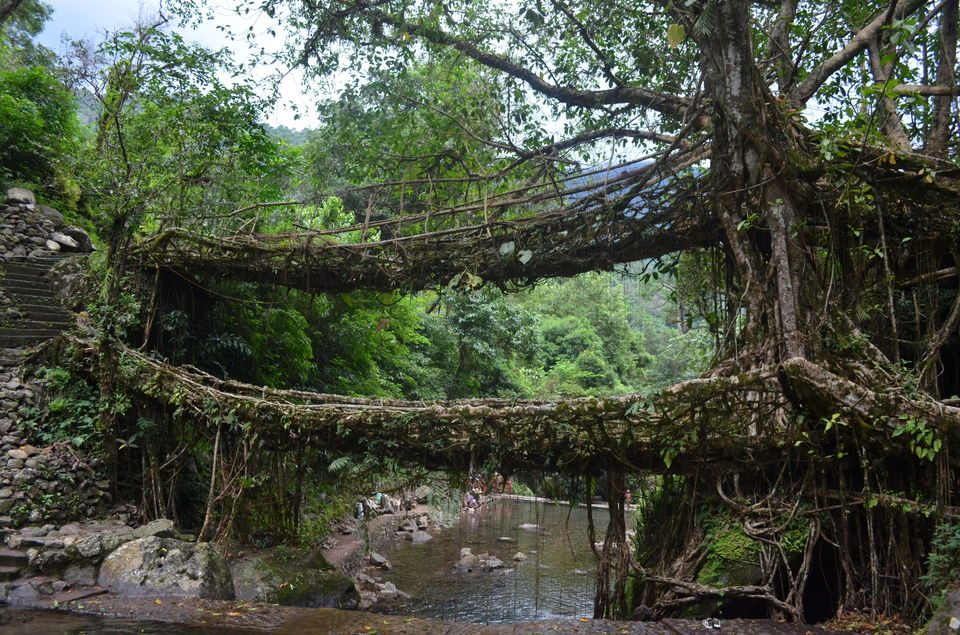 How often do you plan a trip over a tea? Not that often, I suppose. We did just that. I had been thinking about going on a solo trip to some faraway place for a long time, or a short time, I don't really remember. I just shared the news with my buddy. He immediately expressed his interest to join. Two are always better than one, that's what I thought at that moment.
Having been born in Ooty and raised there, mountains always fascinate me, nature fills my soul, I find peace in Mother Nature's lap. But one disadvantage, I don't speak Hindi! Hence, I was happy and relieved when my friend, who is a fluent Hindi speaker, (Of course, he's from Aurangabad) wanted to join me. But where were we going? We both had an affinity for the Northeast. Bang! We decided to head to Shillong. We searched for travelling options: air, rail, road, everything. We agreed to go by train and fly back to our city after the trip.
Everything seemed to go well. We got our leaves approved. Yay! Purchased all the accessories we needed. We were bubbling with enthusiasm.
Finally, the day came! We packed our backpacks and headed to Secundarabad Railway Station to board Shalimar Express at 5:00 am. There we were in the 3rd Tier coach; we had the whole coach for ourselves!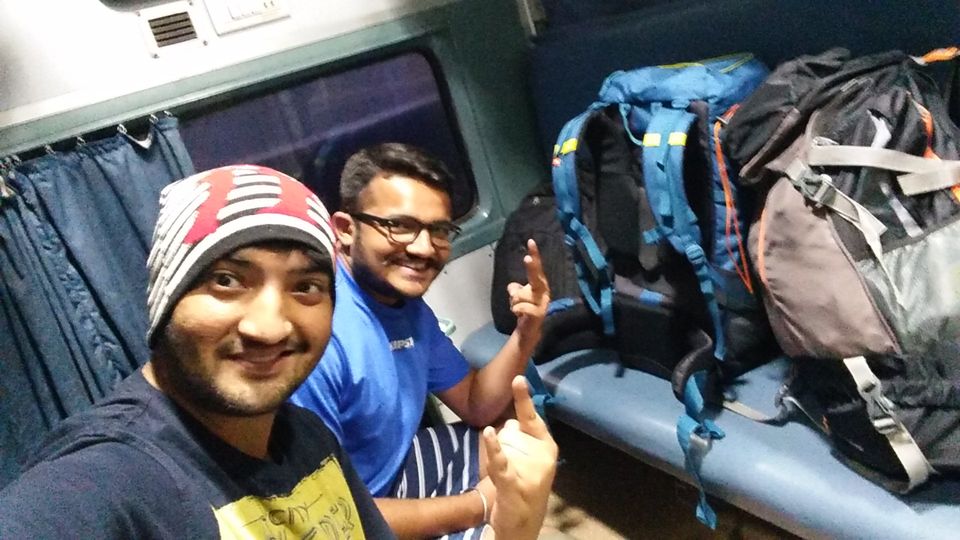 What's the use in going to Kolkatta, if you don't get to eat the toothsome sweets of West Bengal? Well, we headed to KC Das Sweet Shop to indulge in some unknown (till that time) scrumptious sweets. God, I loved it! Unfortunately, we couldn't stay in Kolkatta for more than a day. We had to bid farewell to Kolkatta and head to Guwahati.
Unlike the previous train journey, this journey of us from Kolkatta to Guwahati was filled with conversations with strangers and travellers. We chanced upon some very talkative family and a guy who was on a business trip. Most of the conversations were alien to me because they were in Hindi! Still I enjoyed their company. Once more, I had to wake up my Kindle to read to kill the time at night.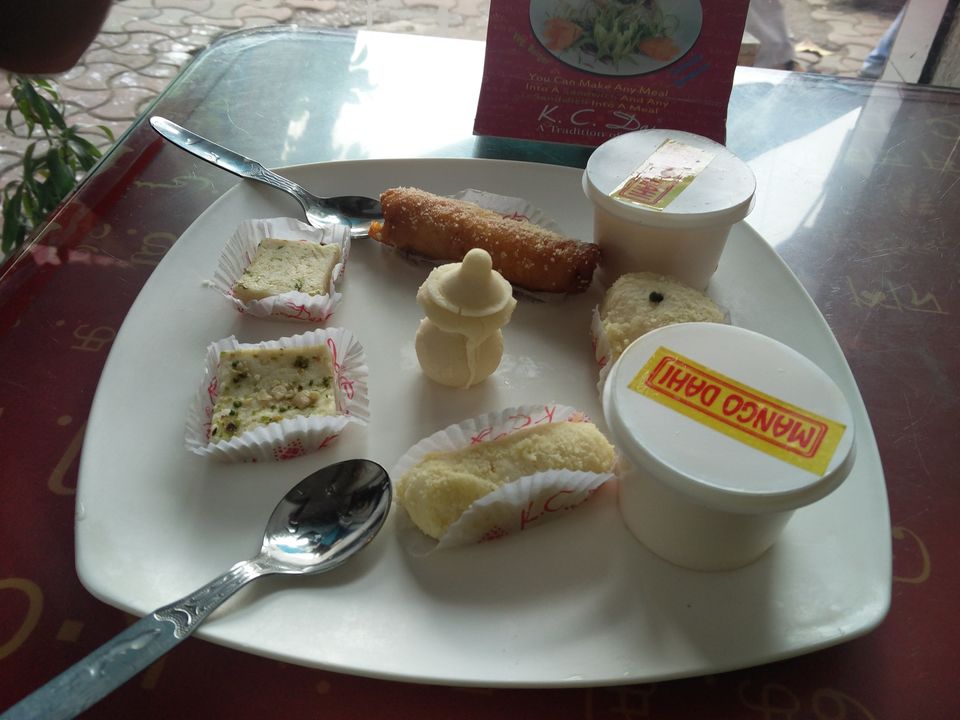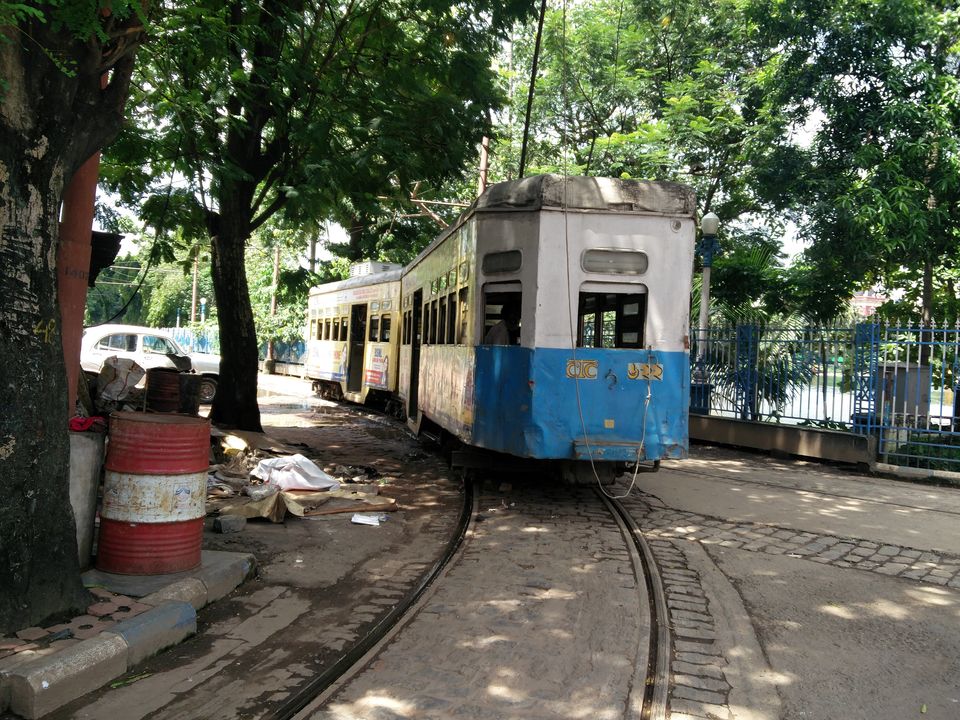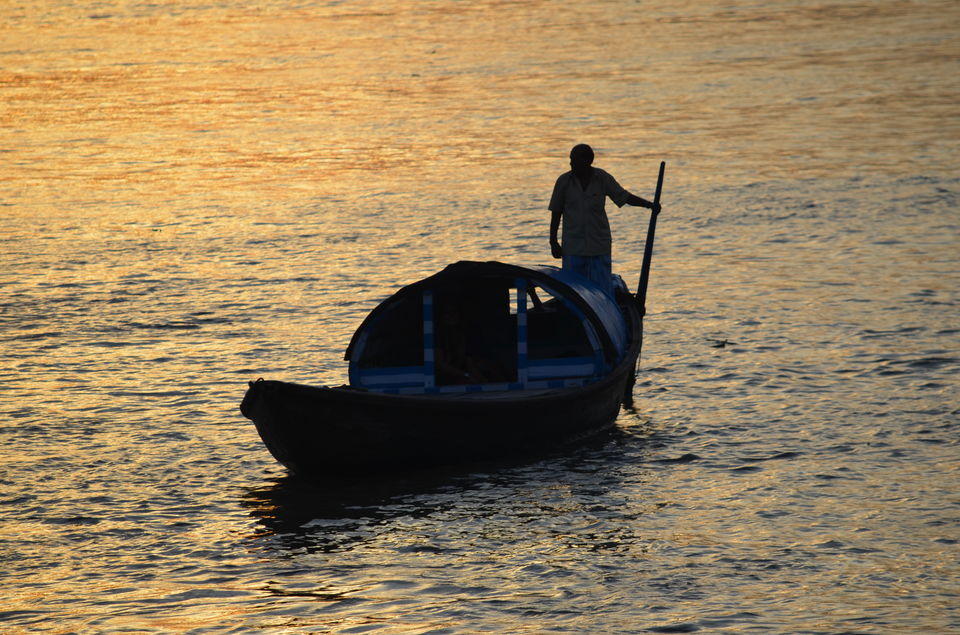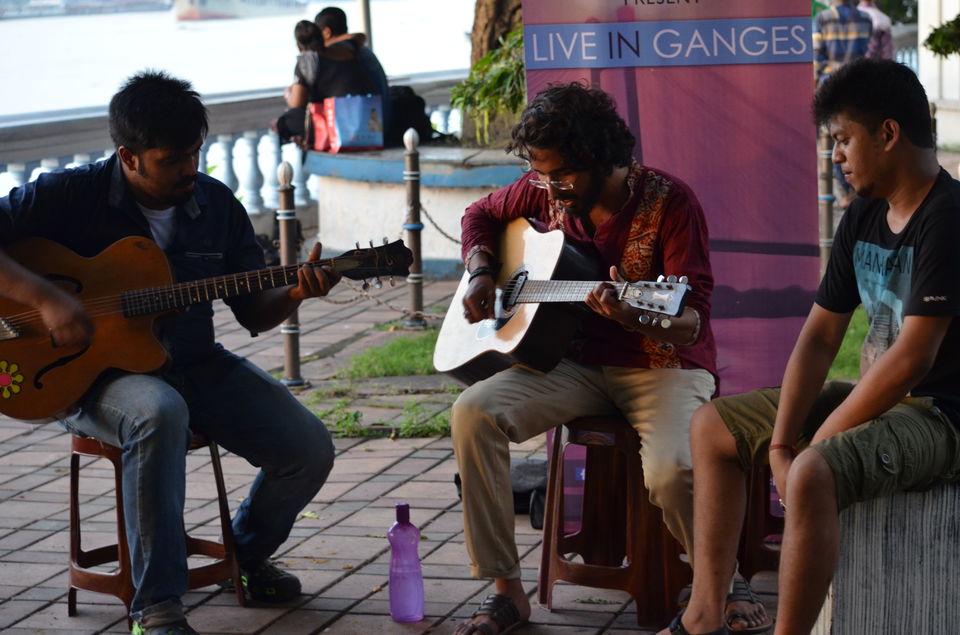 After a restful night, we headed early in the morning to Bara Pani (or Umiam Lake). This is situated on Meghalaya-Guwahati Highway. There are a few shops from where you can either drink a hot cup of tea or buy snacks for your picnic in Umiam Lake. The people were so courteous and welcoming!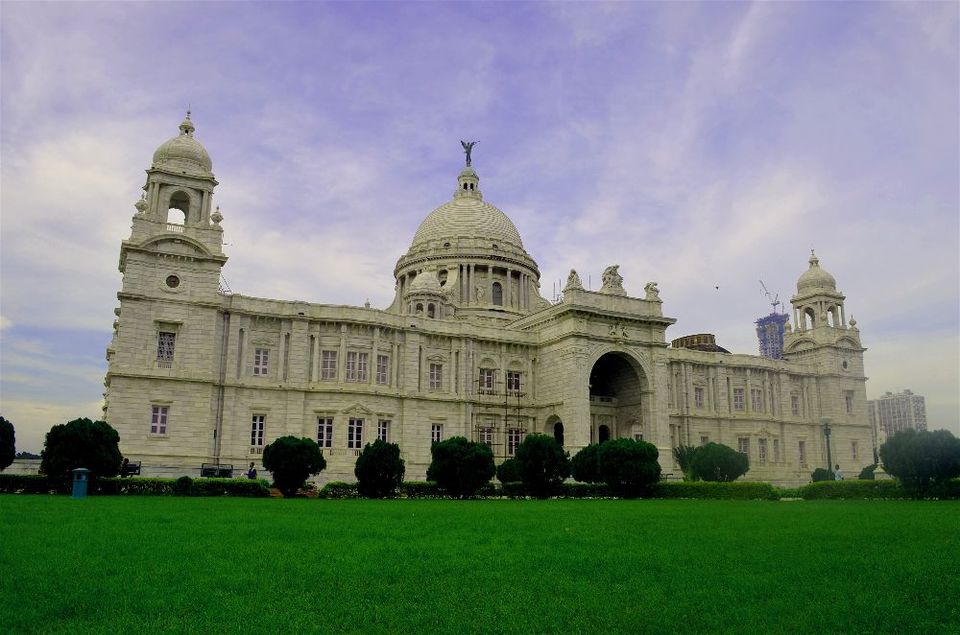 The beautiful lake has water in abundance. We encountered a big downpour, but it was amazing. We enjoyed the rain. After all, it's Meghalaya. There are a few water activities that can be done in Umiam Lake such as boating, speed-boating and jet-skiing. Being a non-swimmer, my gut instinct warned me not to try jet-skiing, so I didn't. Unfortunately, speed-boating and regular boating services had temporarily been suspended due to heavy rain. My friend, though, went on the jet-ski and he loved the experience.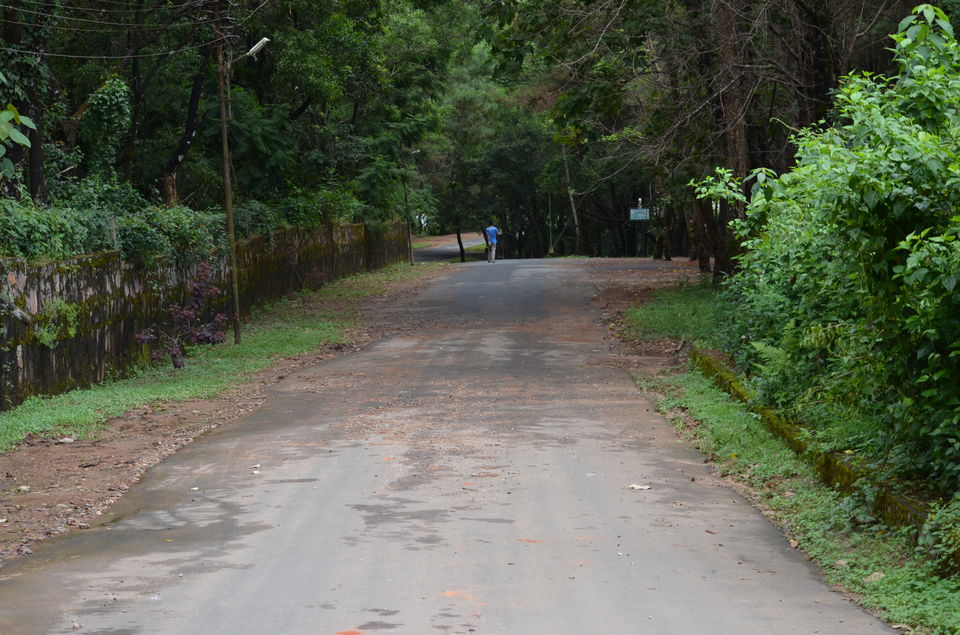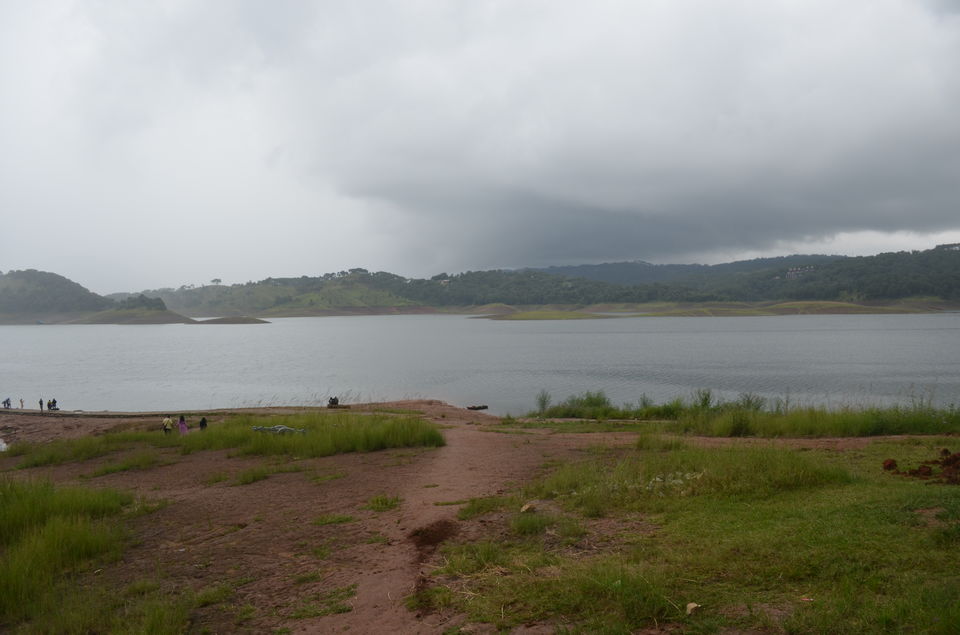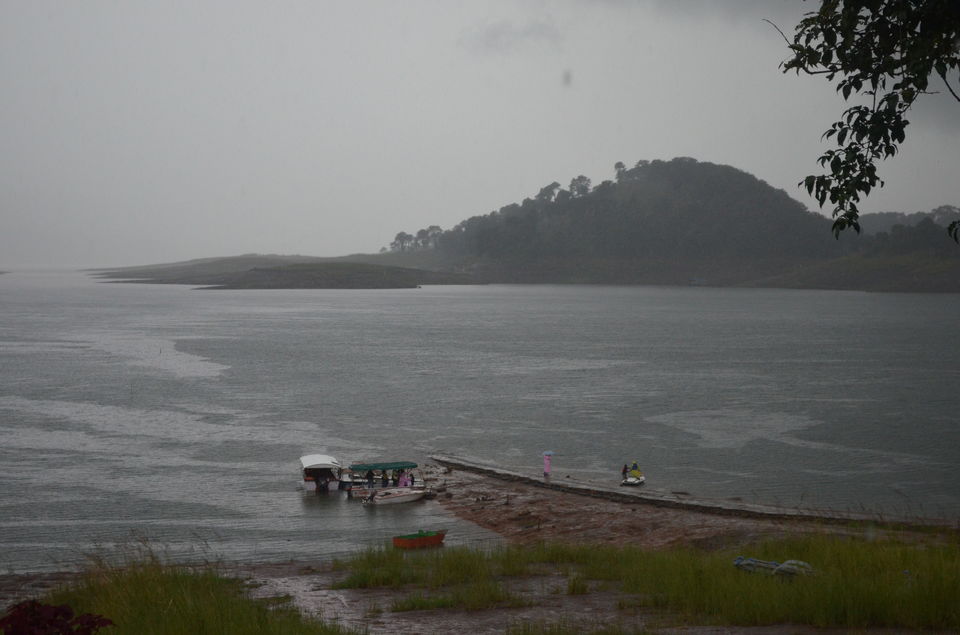 The journey took us more than a day. We felt a little exhausted, but never bored. We killed time by listening to music, teasing each other, reading (That's just me) and admiring the beauty of India. This was my first long train journey, almost 30 hours, but enjoyed every bit of it.
Day 1: Kolkatta
Yes, we reached the Gateway of Eastern India. What a joy! The city was so happening! We had booked a room through Oyo Rooms. The room was not that great. I personally did not like Howrah, but unfortunately that's where we stayed for that night. Except for the Howrah Bridge, there's nothing. The roads were filled with garbage, which was sad to see.
We decided to go to the other side of the city. My expectations had become low after witnessing the vitiated Howrah, not knowing the surprises the city has for me. We headed to Victoria Memorial. We got off the government bus, we had boarded from Howrah. I thought to myself, boy, it's an absolute contrast! The other part of the city welcomed with showers and chill breeze! We were already in love with Kolkatta.
Day 3: Guwahati
We reached Guwahati in the morning. Exhausted by the journey, we desperately looked for ways to get to Shillong. We checked out the busses, taxis and jeeps. Finally, we were on our way to Shillong on a Tata Sumo, INR 200 for each. Not bad! We had a pit stop somewhere on the way to Shillong. I allowed my tastebuds to enjoy some momos. I am big time momo fan, hence, I found it scrumptiously delightful. But I didn't know the best was yet to come!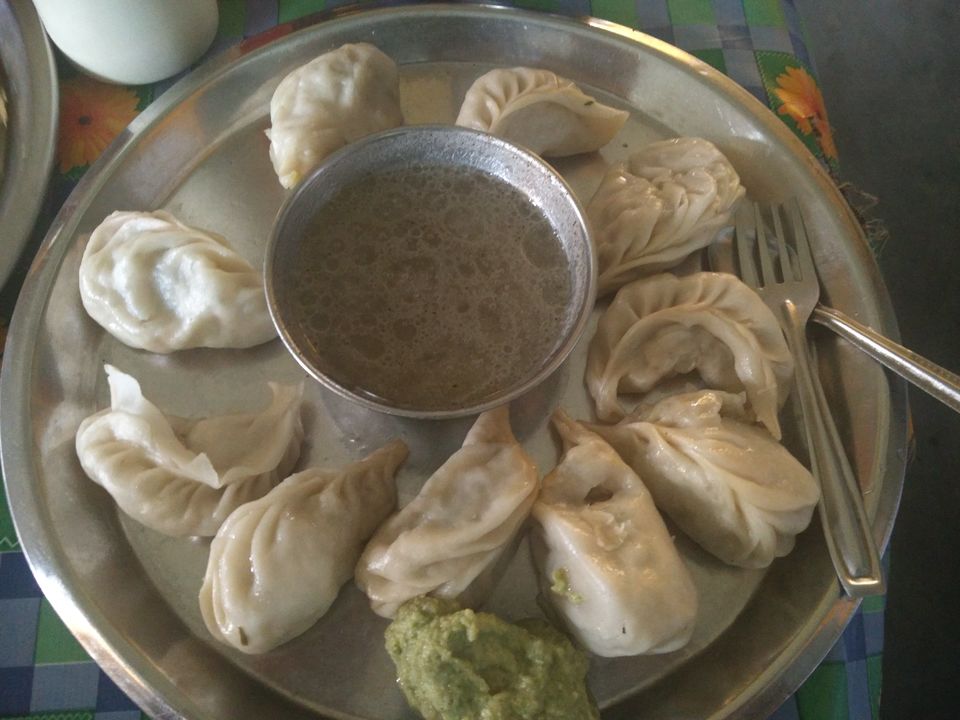 Day 4: Elephant Falls
By that evening, we decided to visit Elephant Falls. I'm not a big fan of touristy places. I'm kind of an off-beat person. However, we enjoyed the waterfalls. We climbed all the way down to catch a glimpse of all the three falls.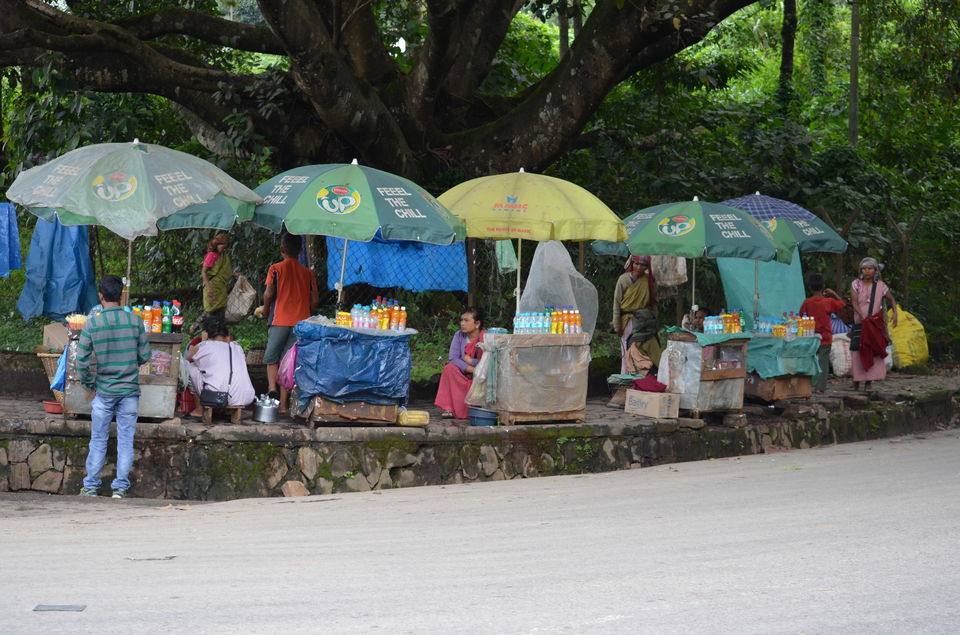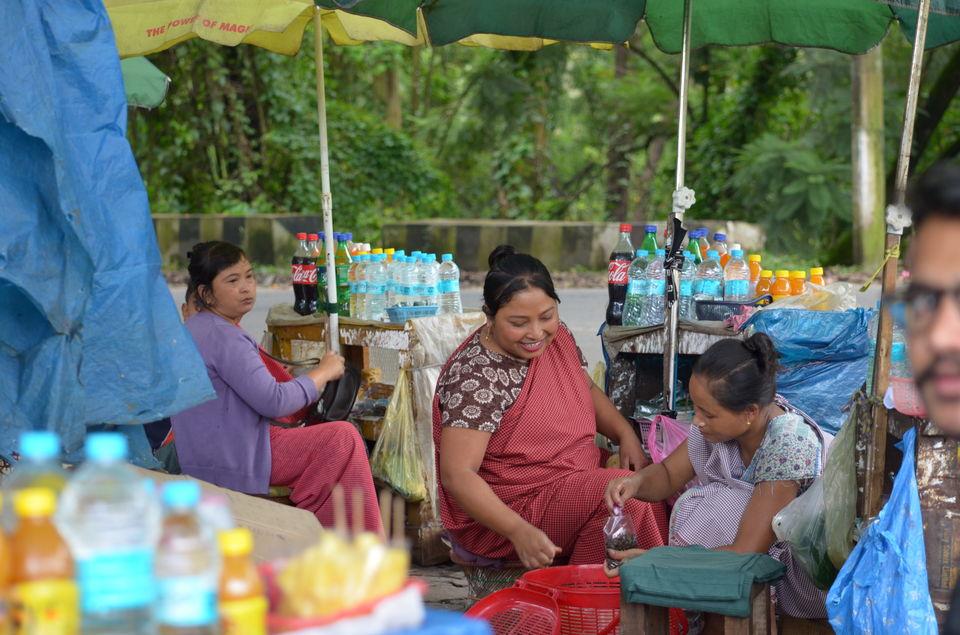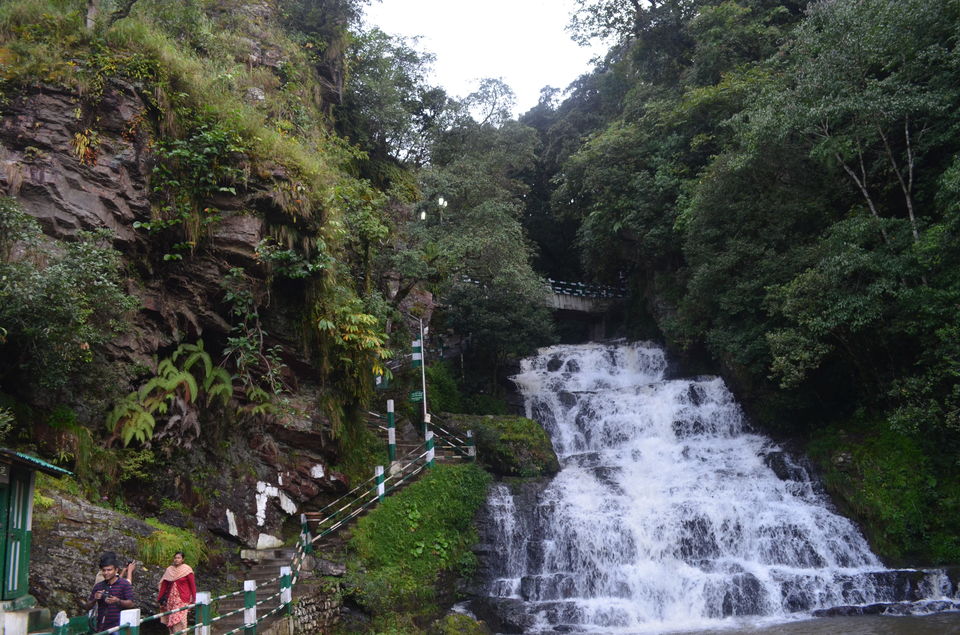 There is a small shopping complex where you can buy little souvenirs.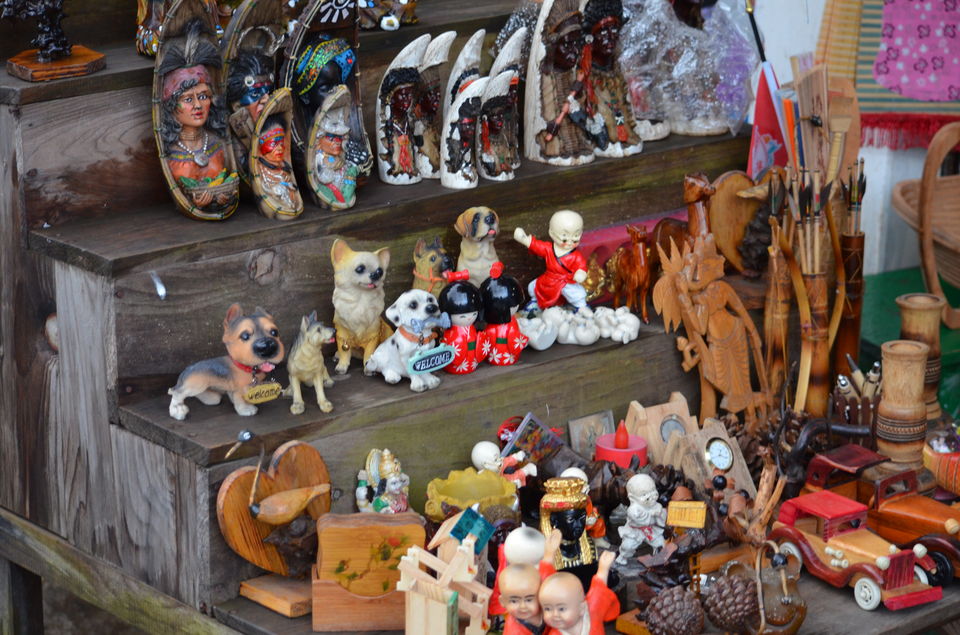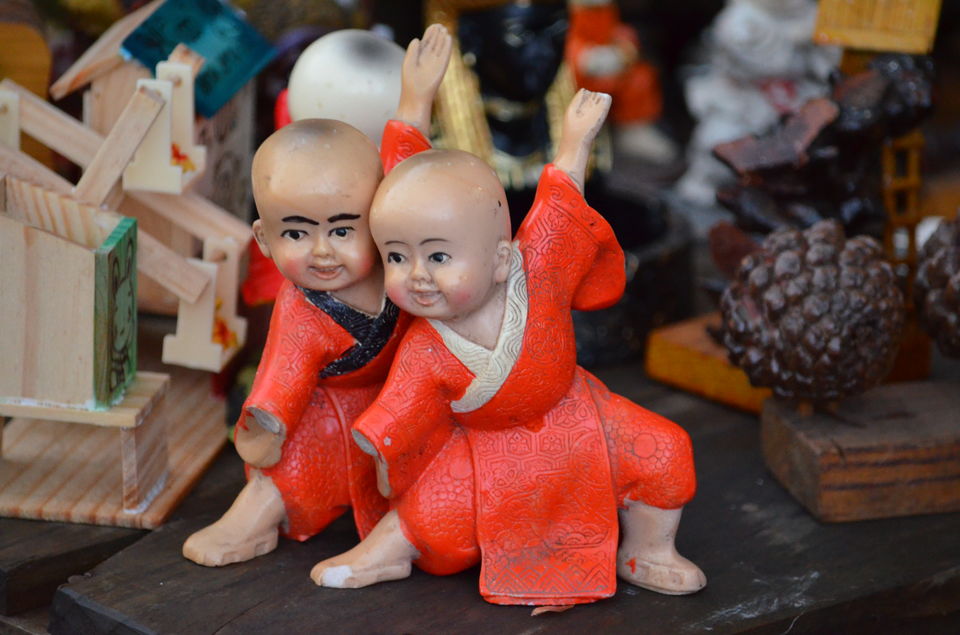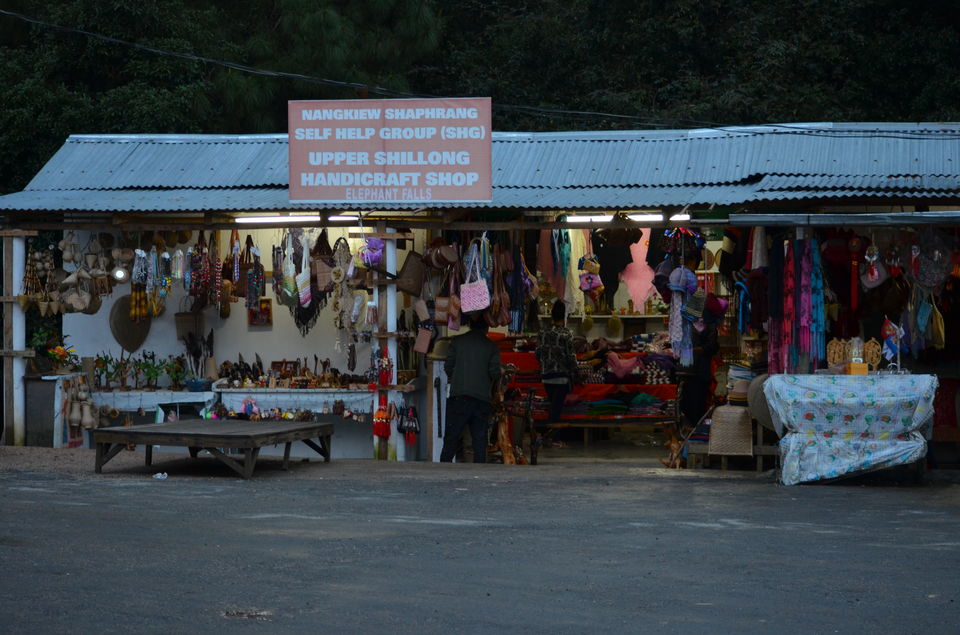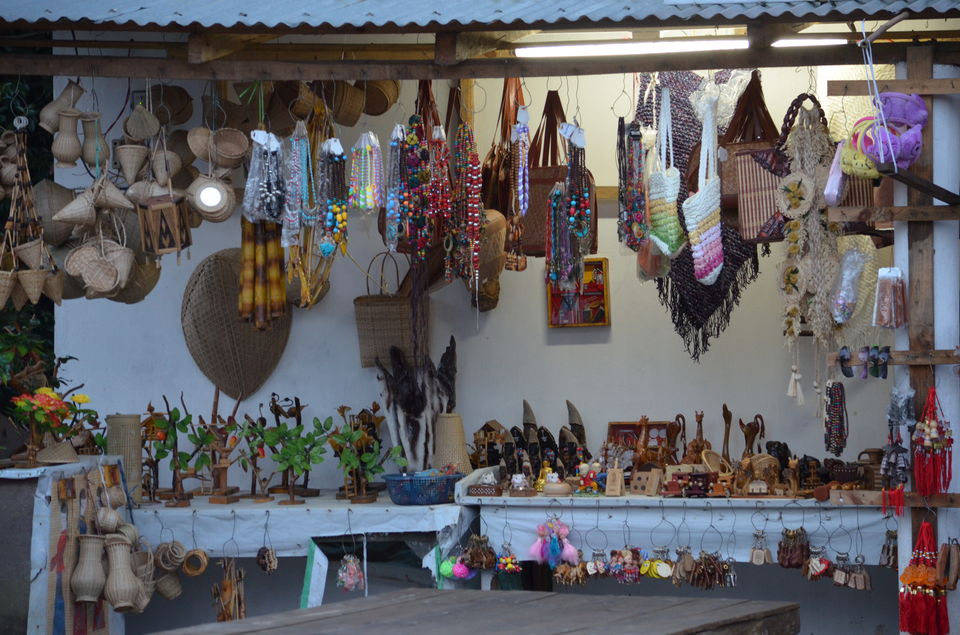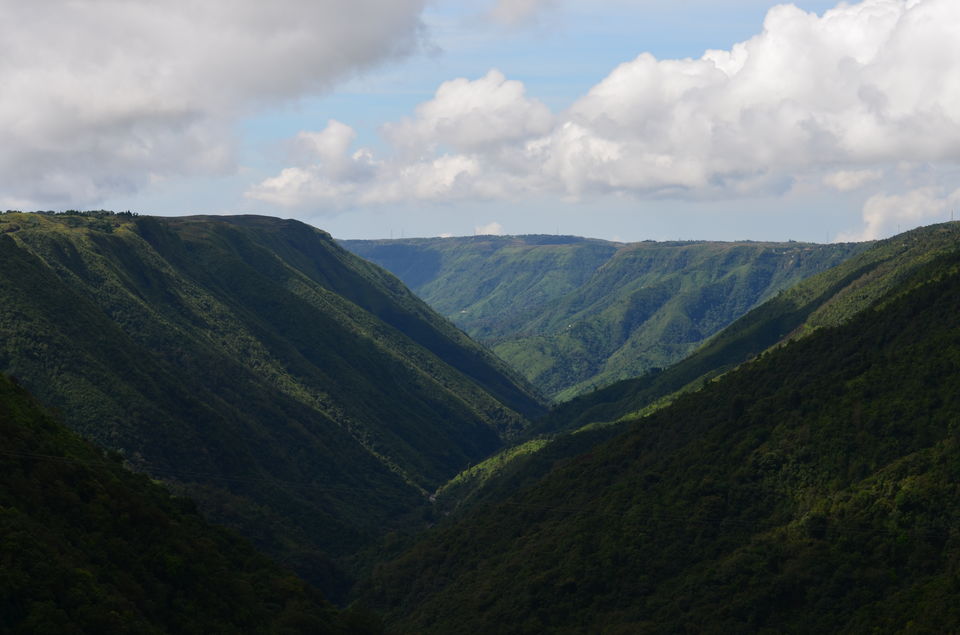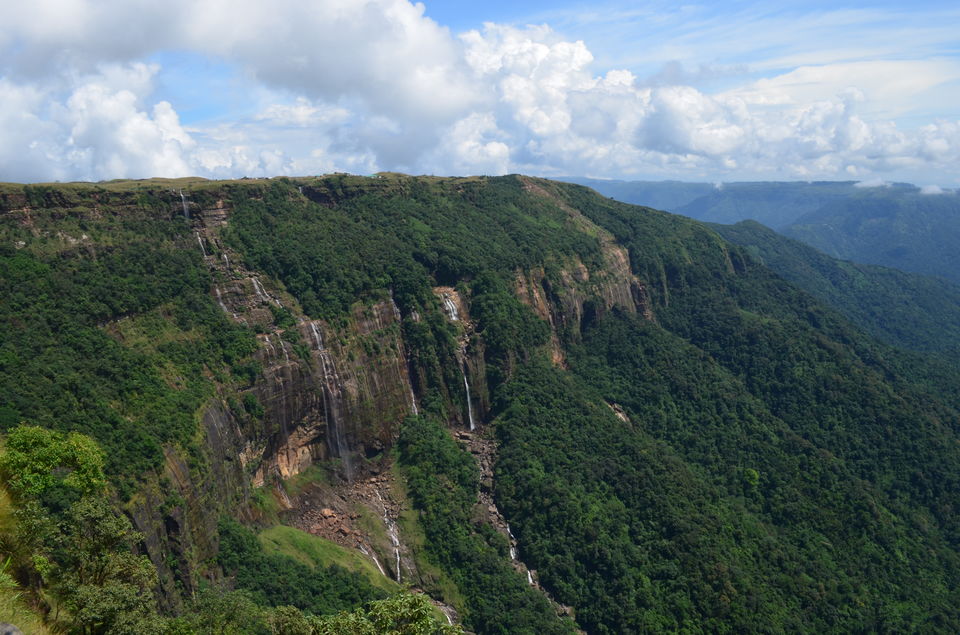 Seven Sisters Falls. Unfortunately, there was not much water when we visited. It was amazing, nonetheless. Hope when you visit, you find it more beautiful.
These limestone caves will leave one spellbound. Despite the fact that this is one of the longest caves in India, only 150 meters are open for tourist access. The cold wet feeling when you are inside caves is soulful. It'd make you feel that you are pretty close to nature even inside the cramped walls.
After an eventful day in Cherappunjee, we returned to Shillong. We roamed in the city for a while, exploring the local shops. When we started the trip, we were determined to visit Cafe Shillong. This was the day. By evening we found ourselves sitting in Cafe Shillong. One must visit this Cafe if you are visiting Shillong. It's a must-see. With lively ambience, humble staff, and mouth-watering food, Cafe Shillong will leave a mark on your heart, if you are foodie.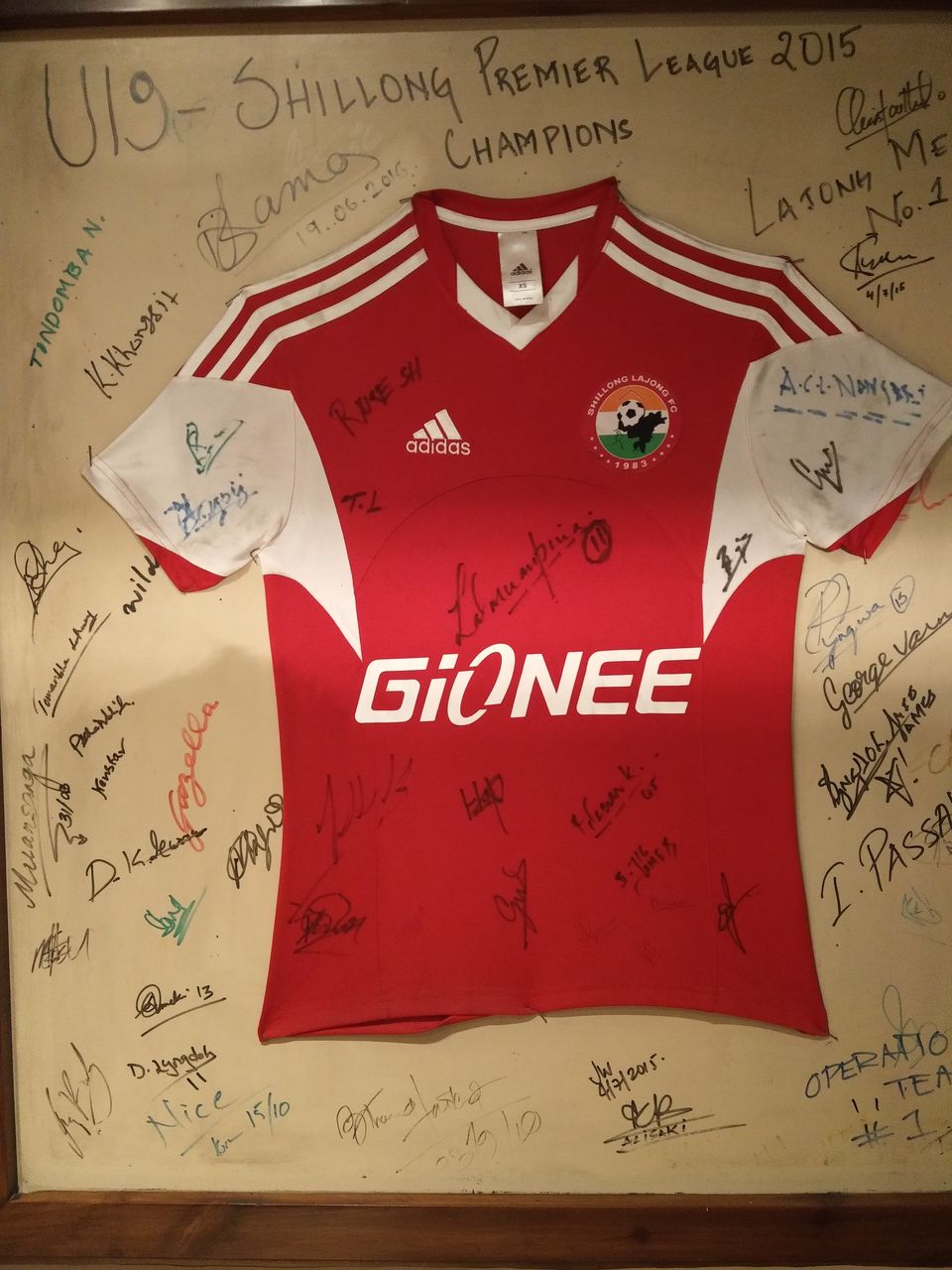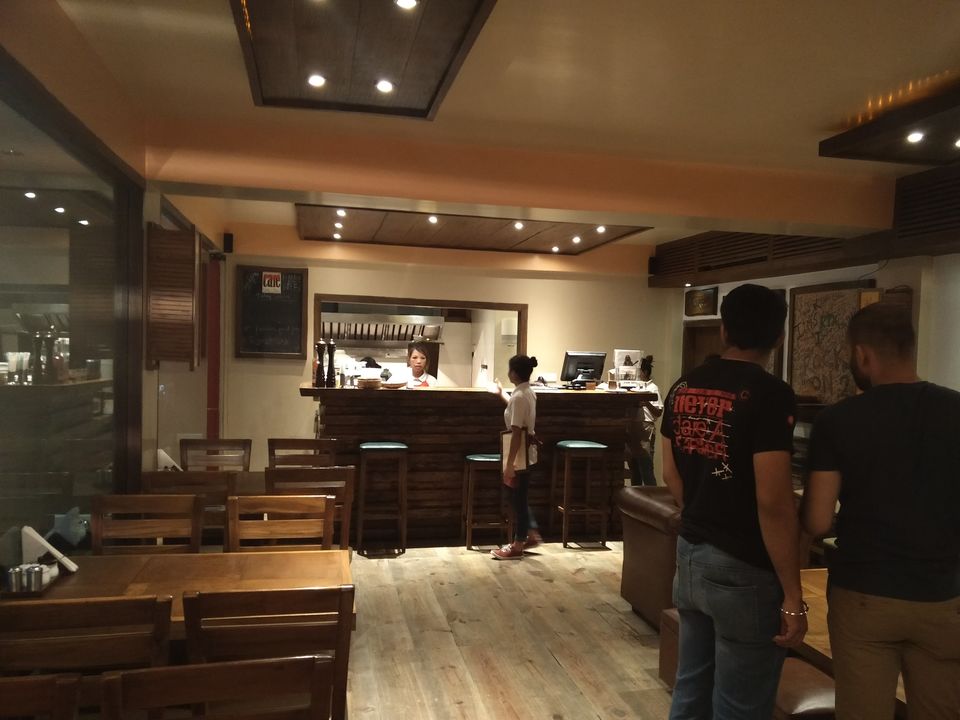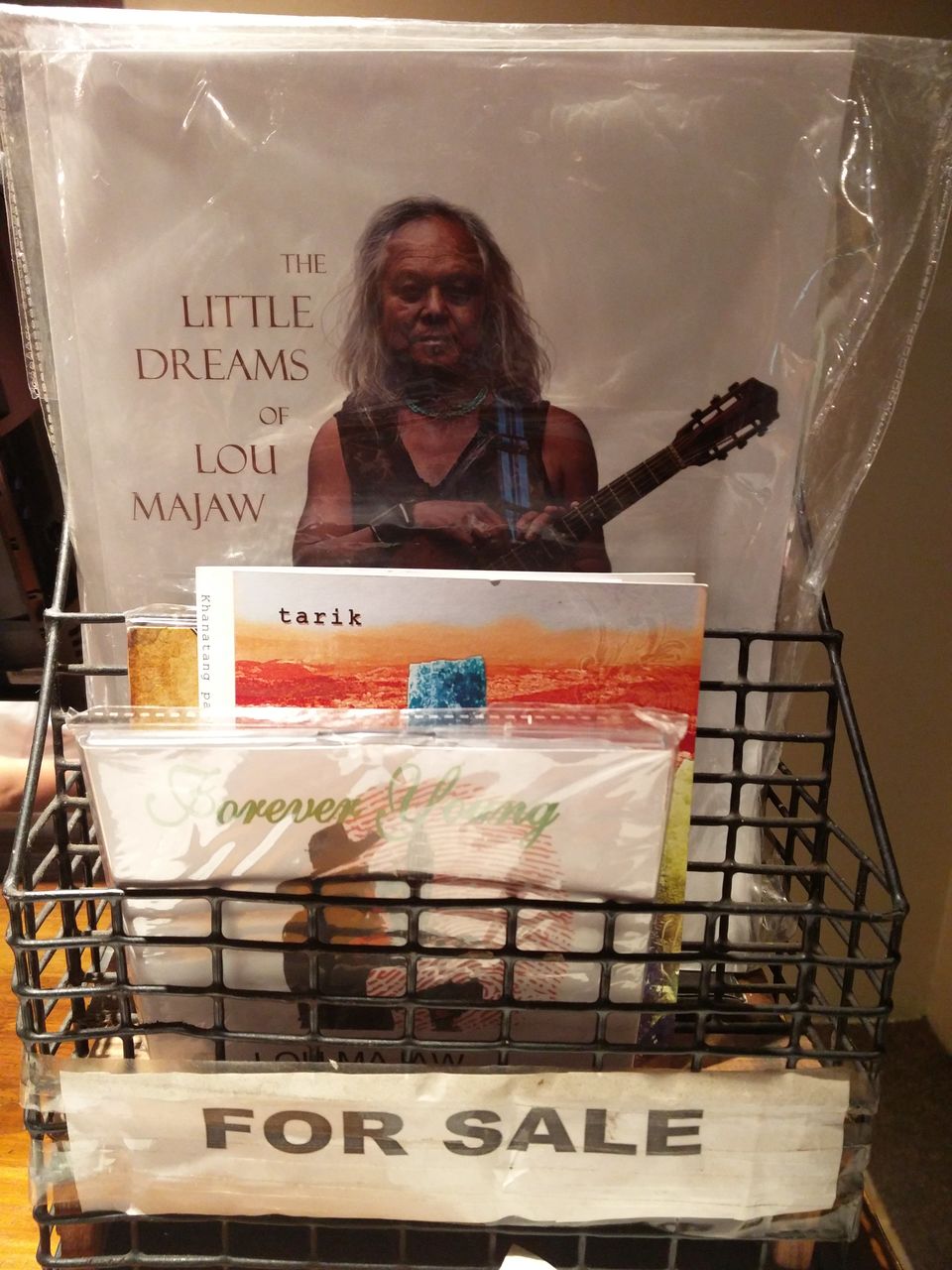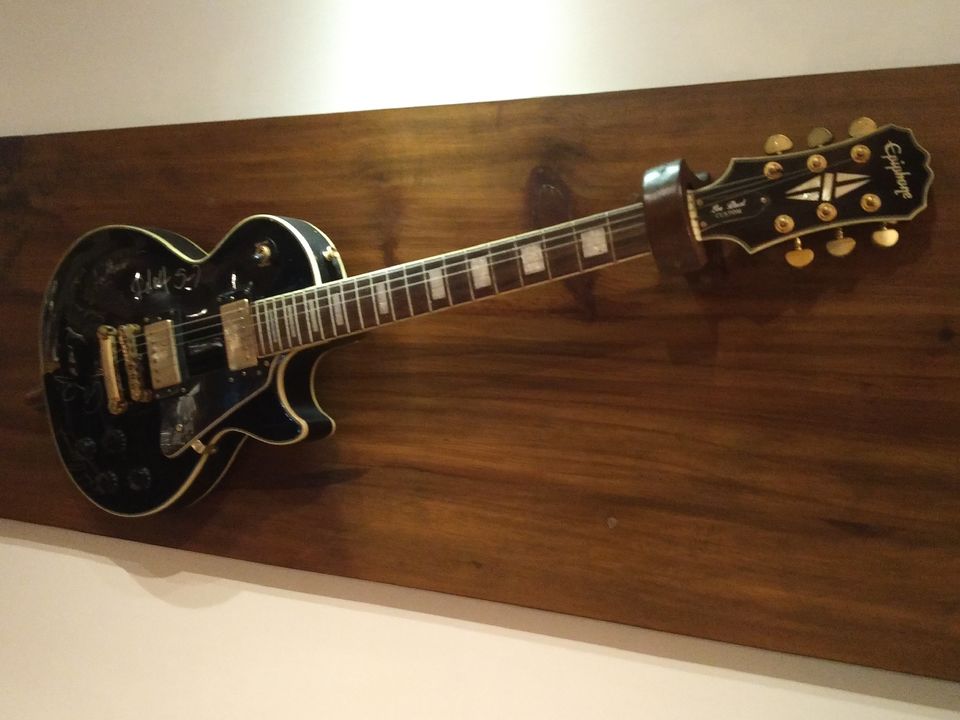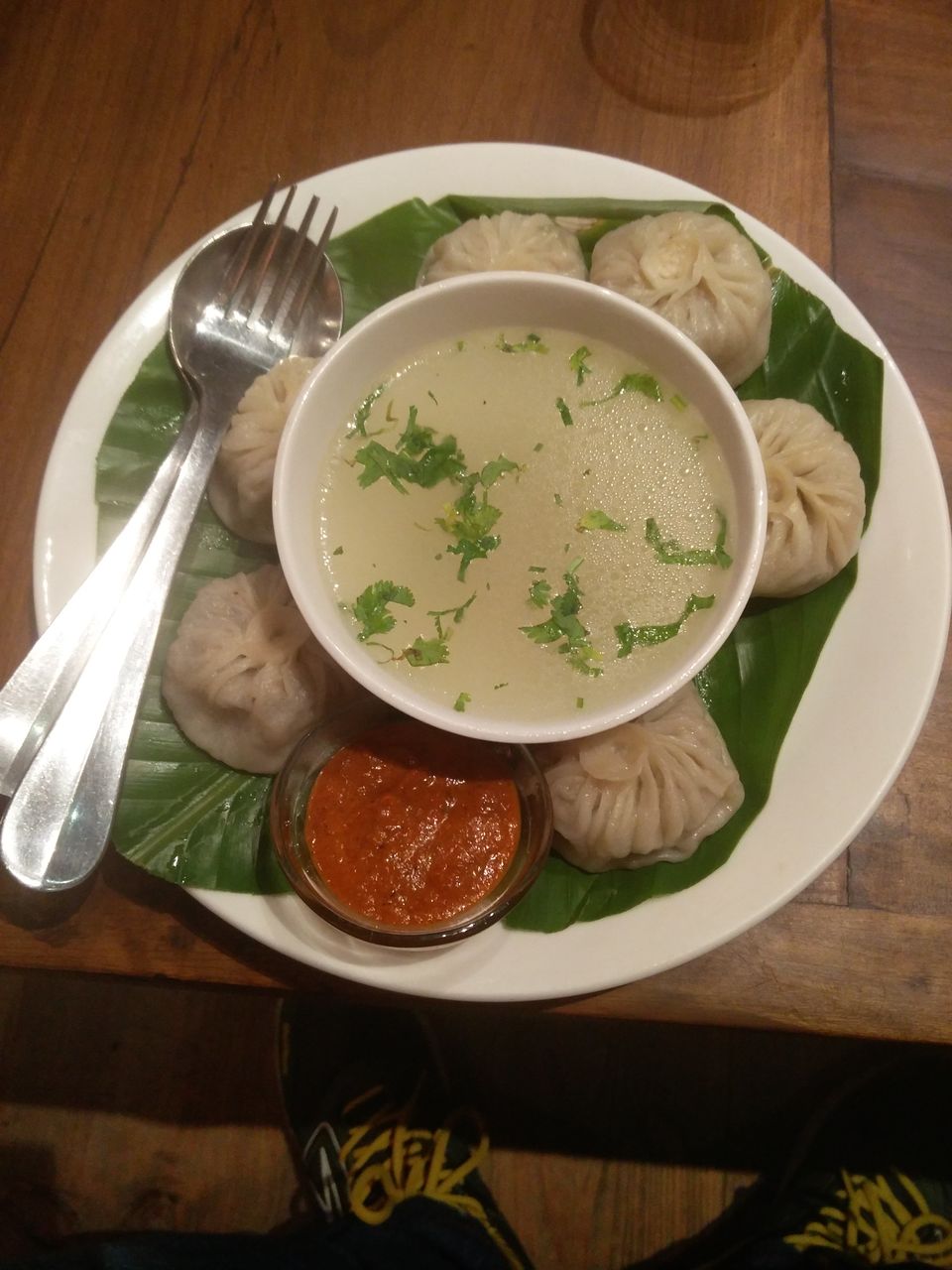 On Day 6, we headed to the Asia's cleanest village, Mawlyinnong, which is located 90km from Shillong. It's close to the India-Bangladesh border. The ride from Shillong to Mawlynnong is an incredible one, with lush green bushes on each side of the road and lovely views along. The village was indeed very clean and neatly maintained. The locals are very welcoming to the travellers. They display warm gestures and smiles. The kids in the village are adorable, though some are camera-shy. After having spent some time in the village, we headed to Jingmaham Living Root Bridge.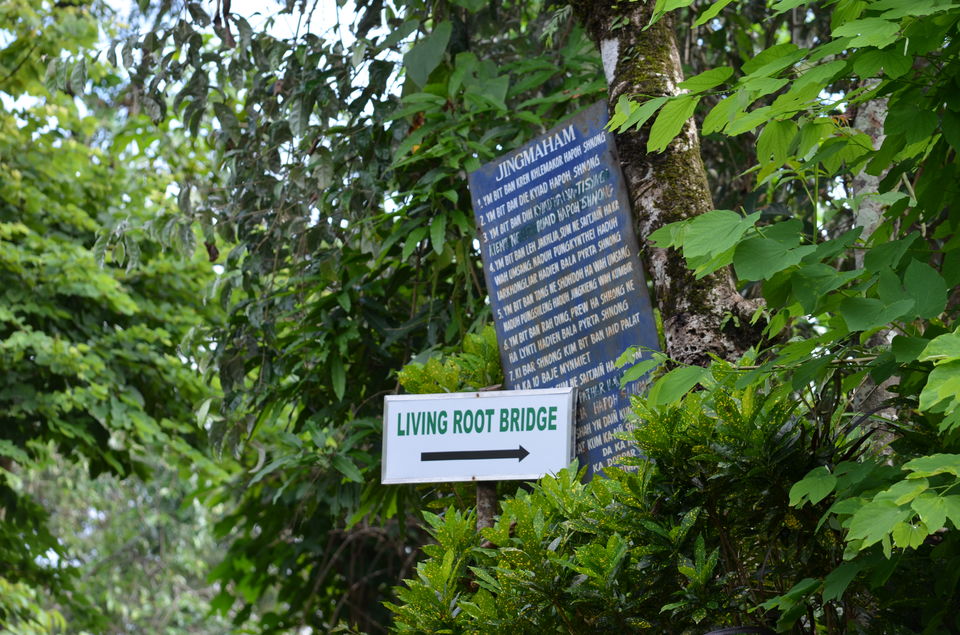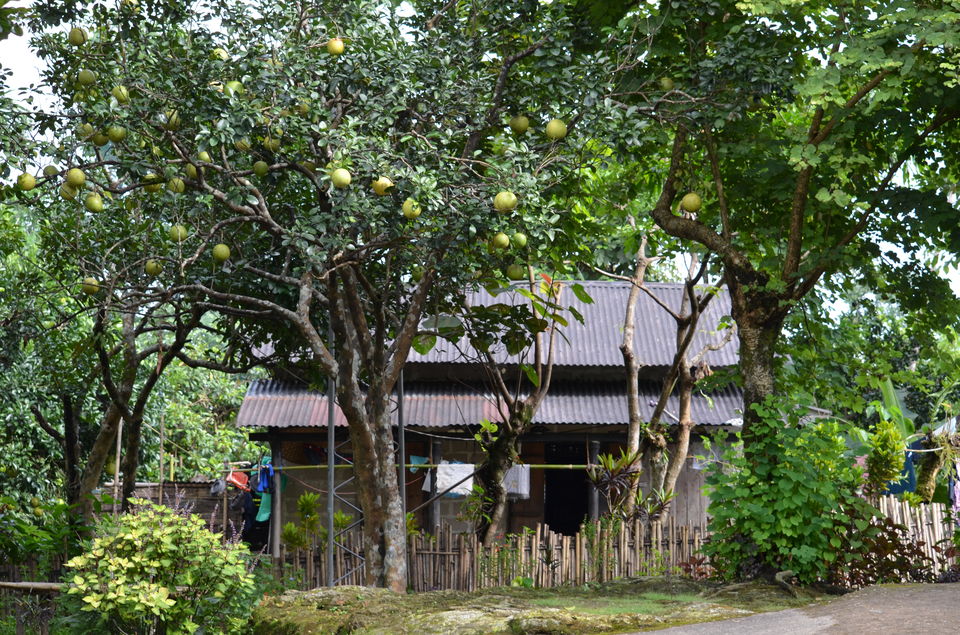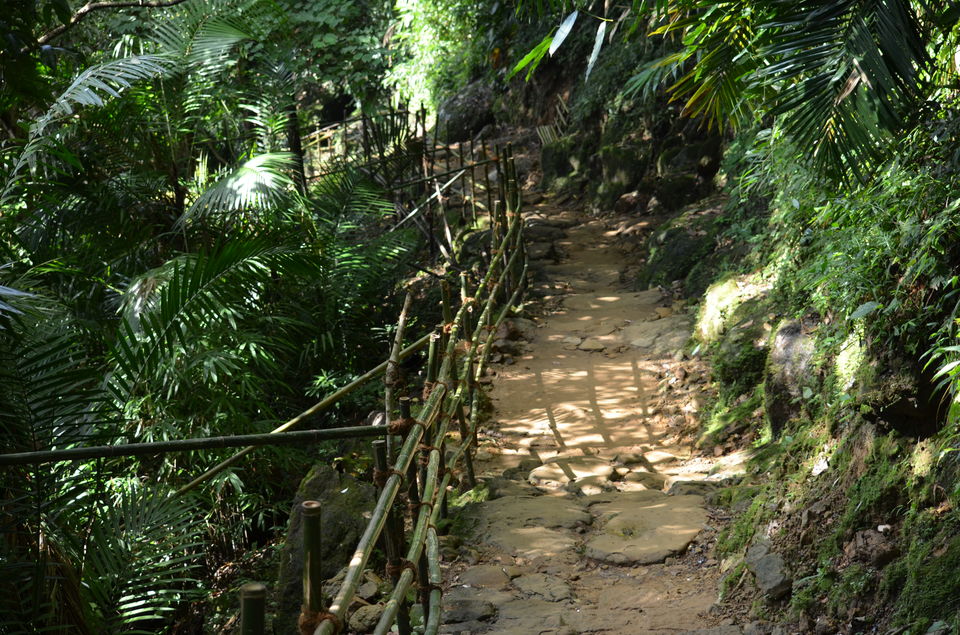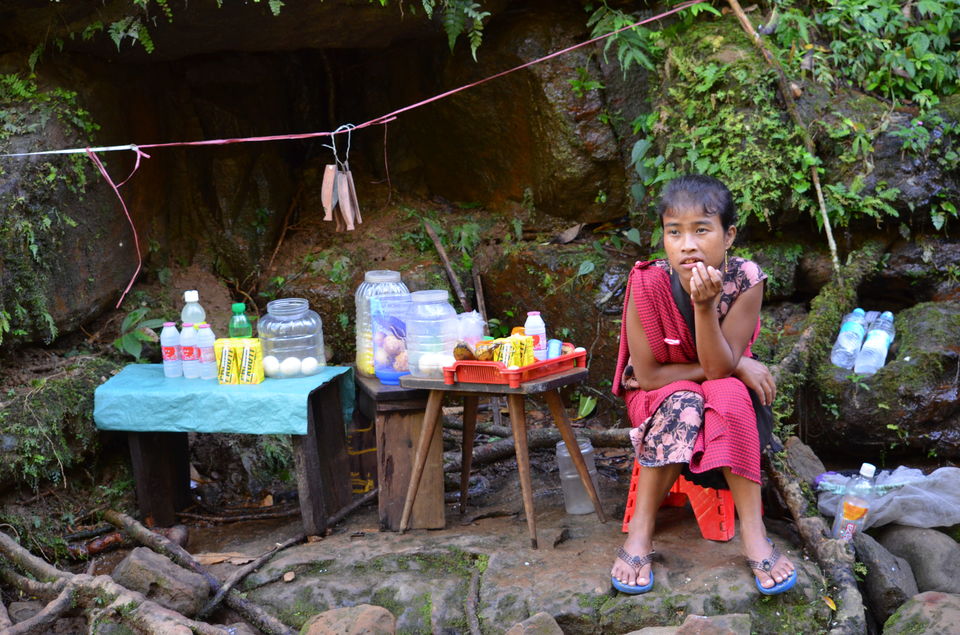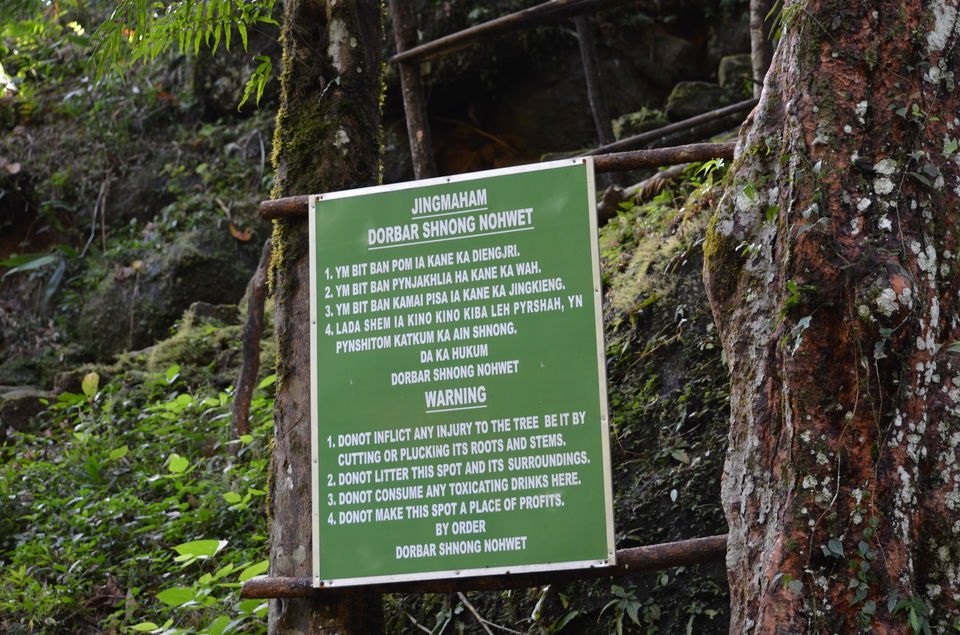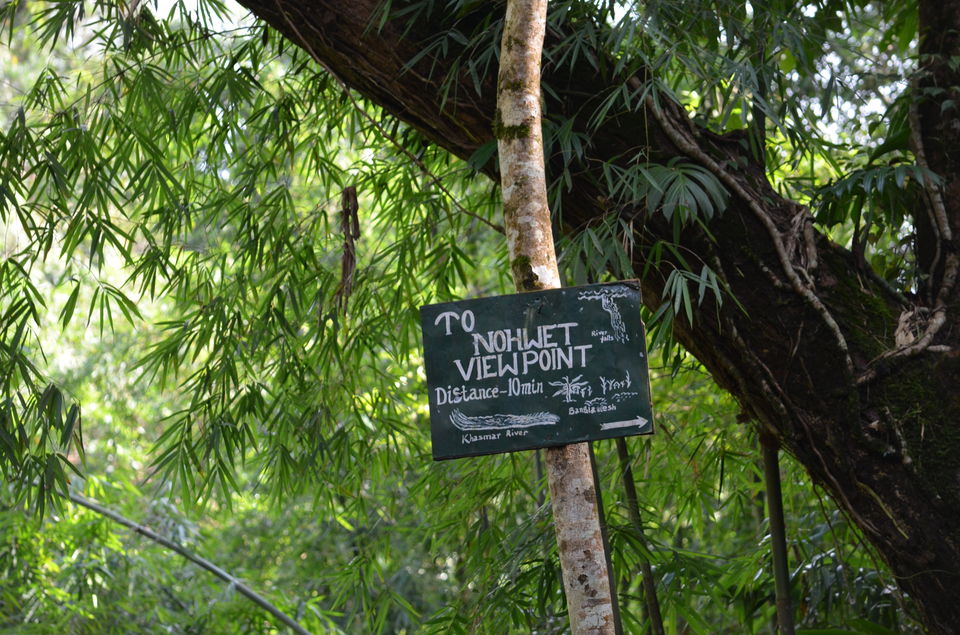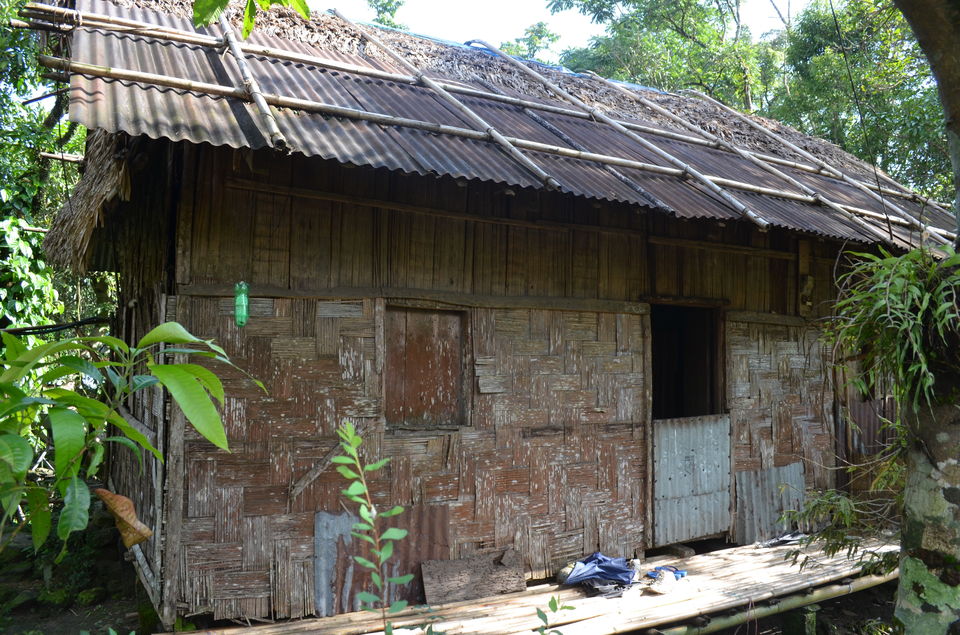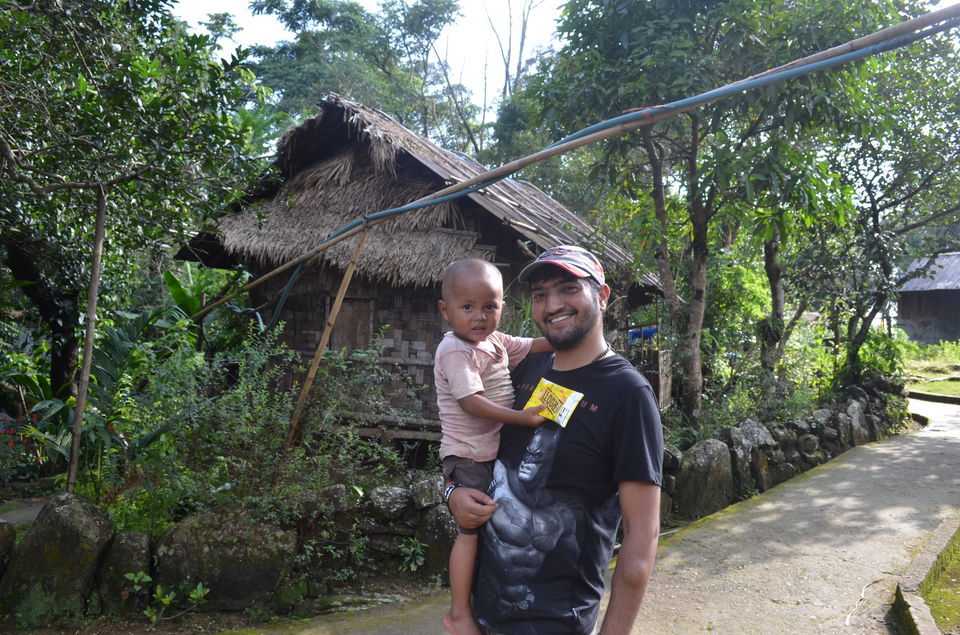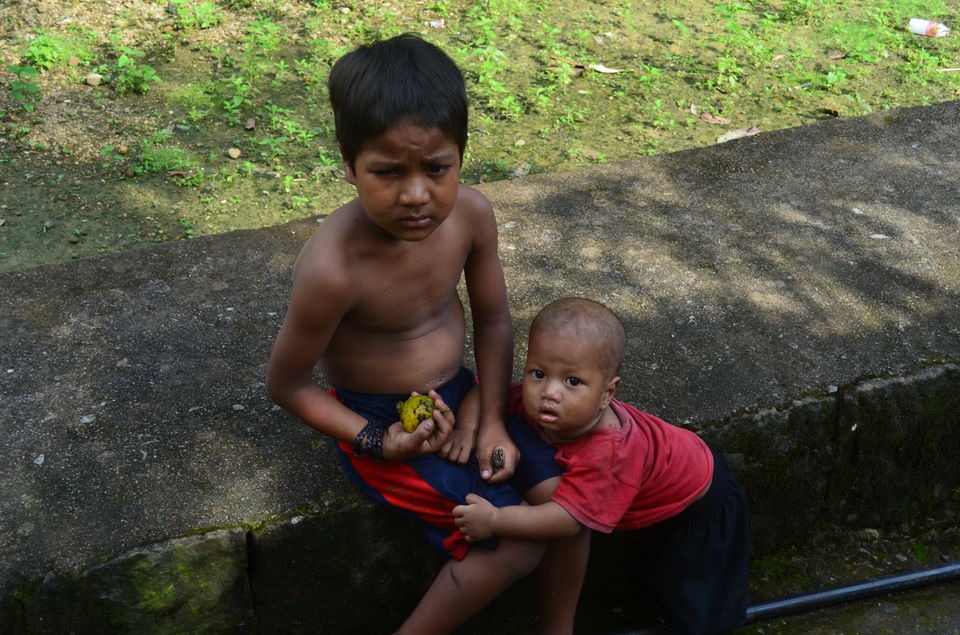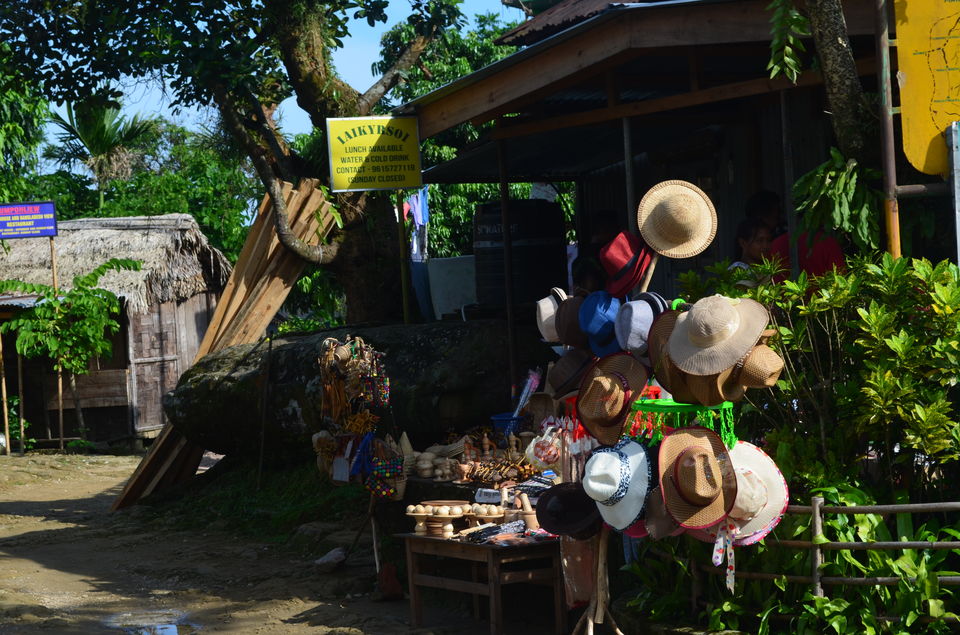 The Highlight of the Trip - Nongriat Village
Finally the day came, the ultimate thing we wanted to do. We explored several options to get to Nongriat Village. Finally, zeroed in on a plan which was to take a cab till Tyrna. The trek to Nongriat Village where the Double-Decker Living Root Bridge is located is about a 3 km trek. Though 3 km sounds simple, the trek could be challenging for first-timers or inexperienced trekkers. With steep climbs and iron bridge crossings, this trek is breathtaking. You will cross two hamlets before you get to Nongriat.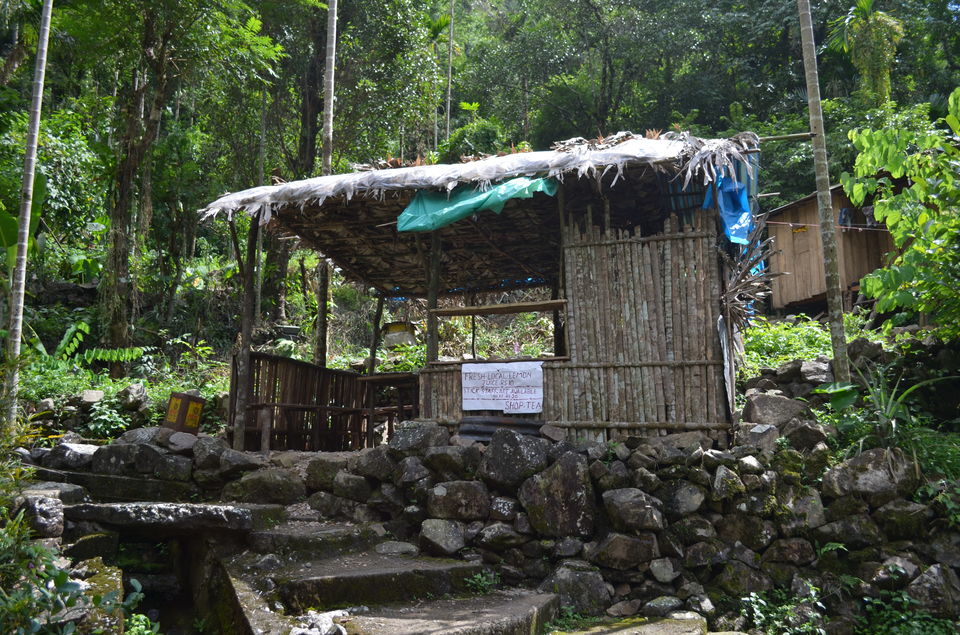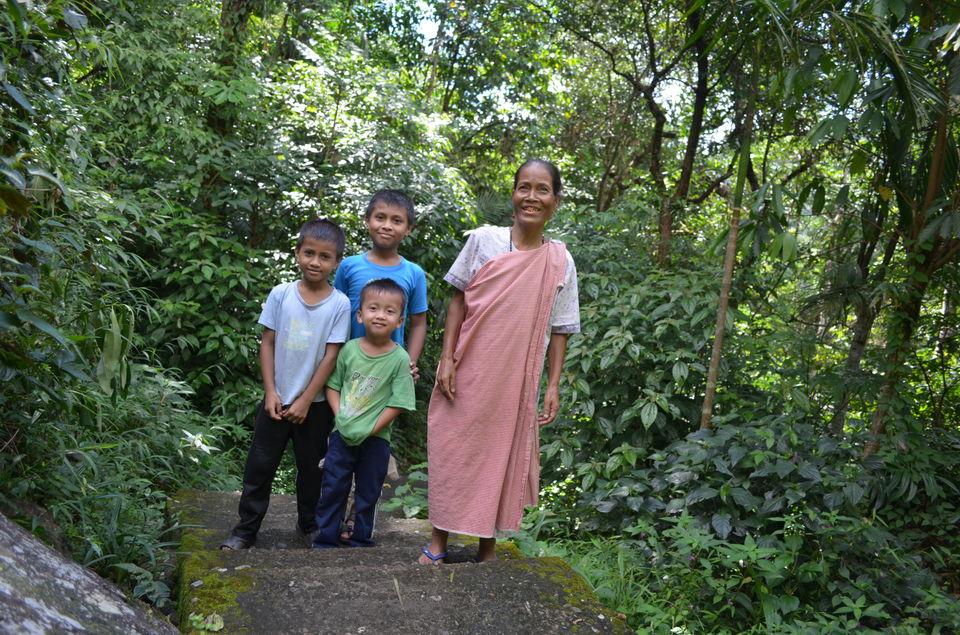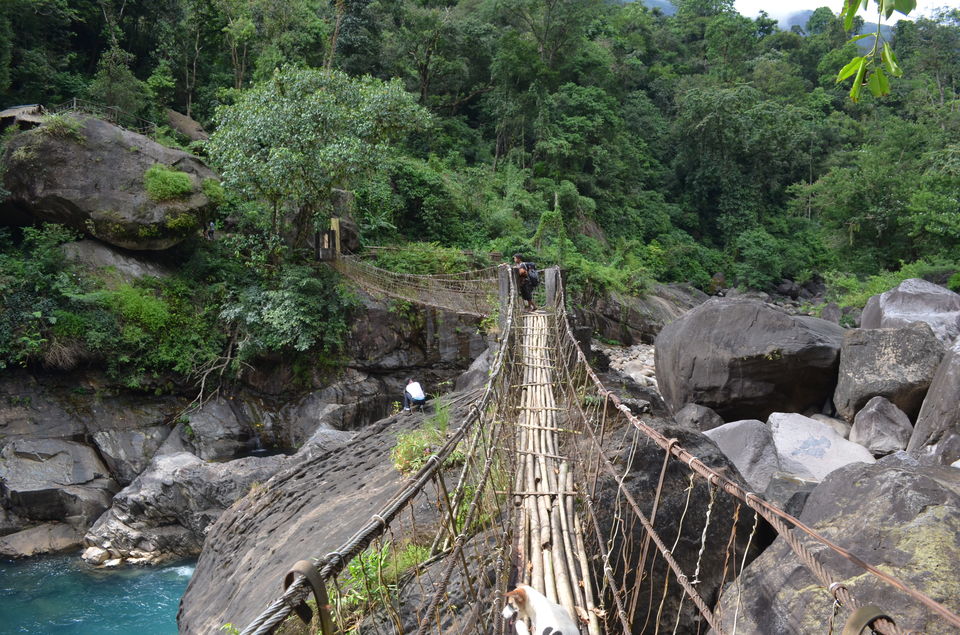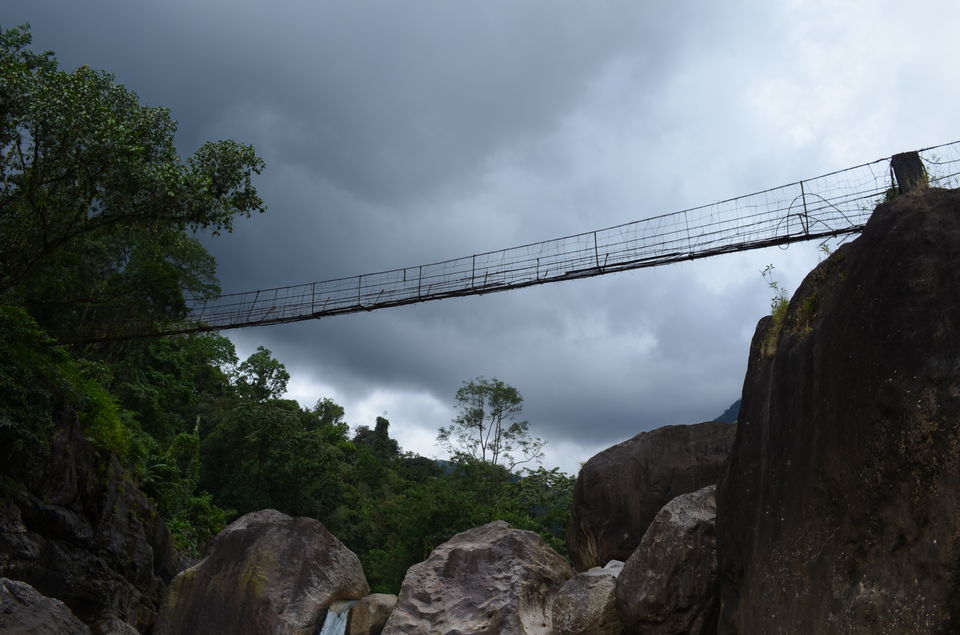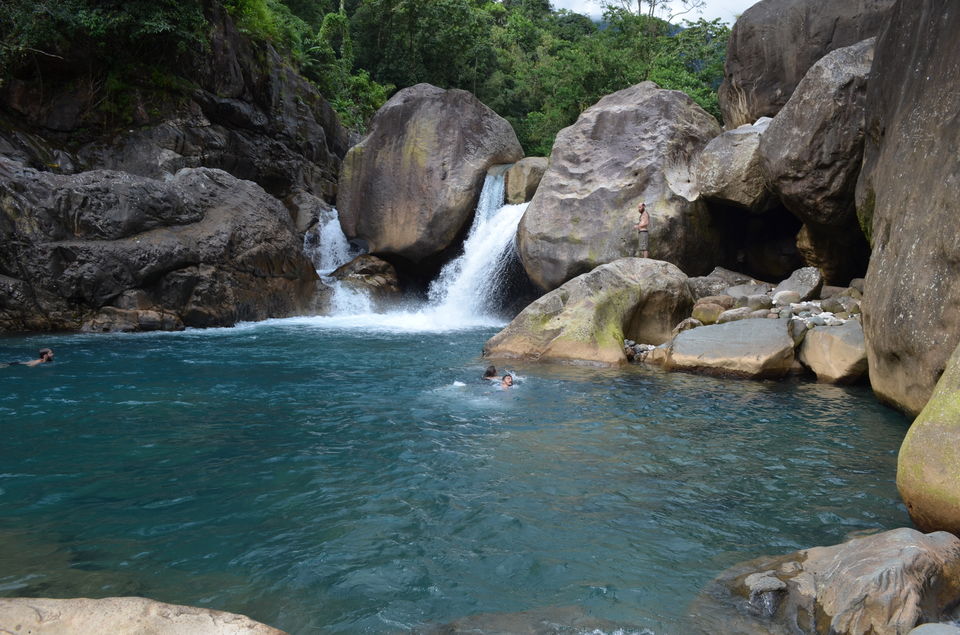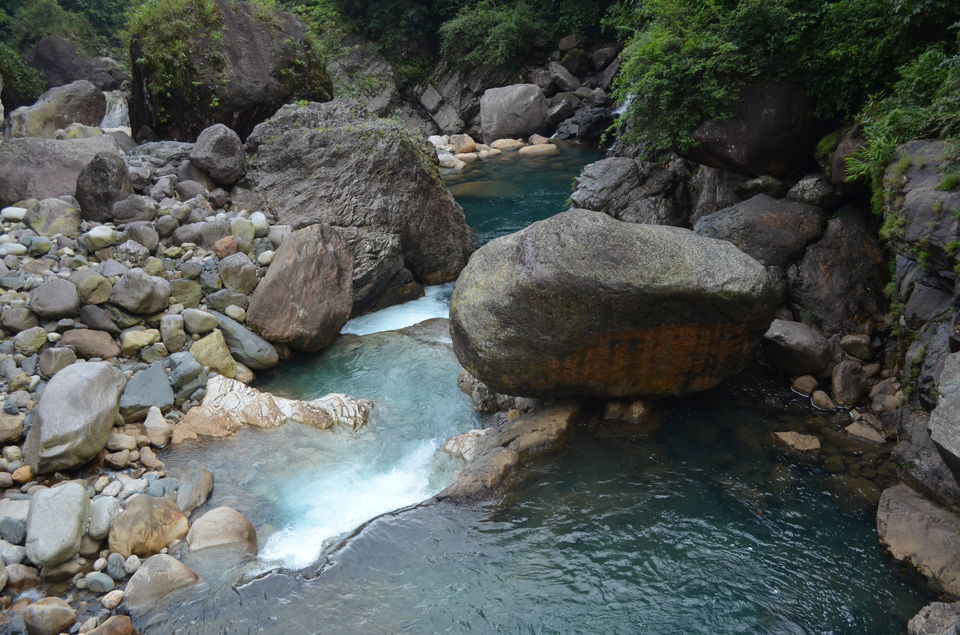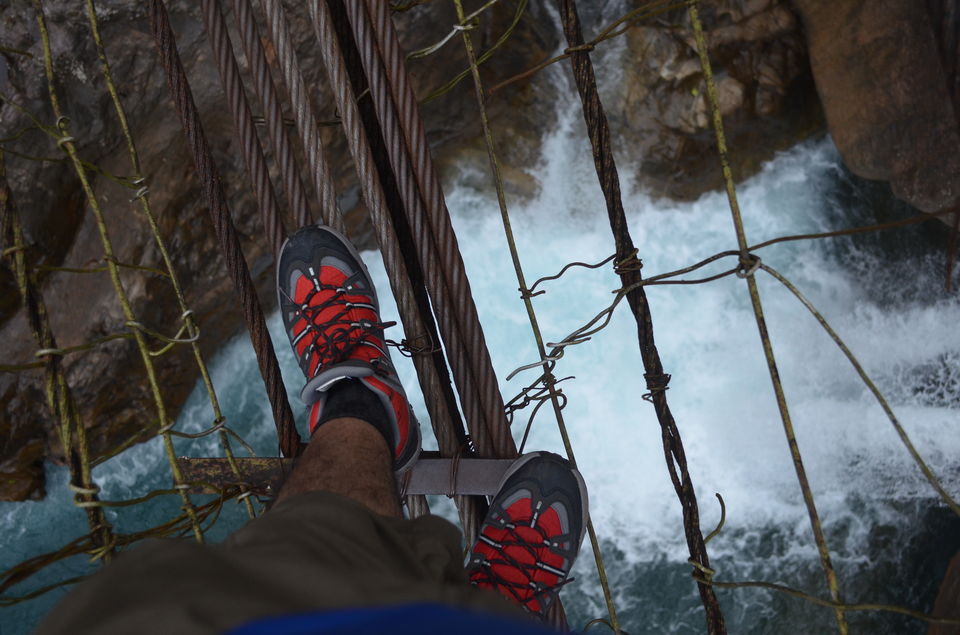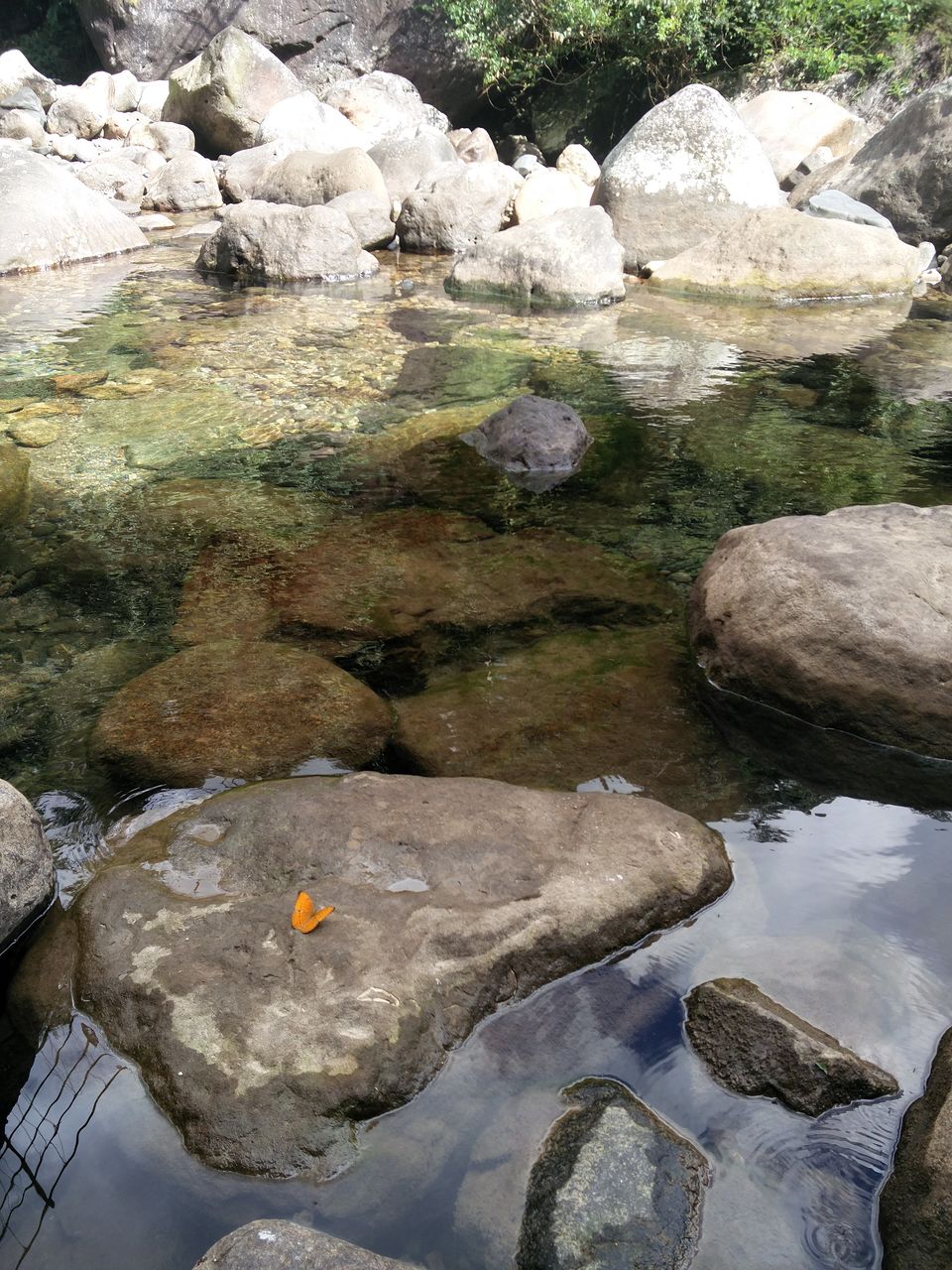 This village surely left a mark in my heart. The way the people in this village live teaches a lot of lessons if one is keen enough to learn. They teach us how to be content, how to live simply yet in a grand way. The gratifying smile on their face is a testament to their happiness and contentment.
We spent some beautiful time in this natural pool, took rest, refreshed and started our trek, which took us through one more village.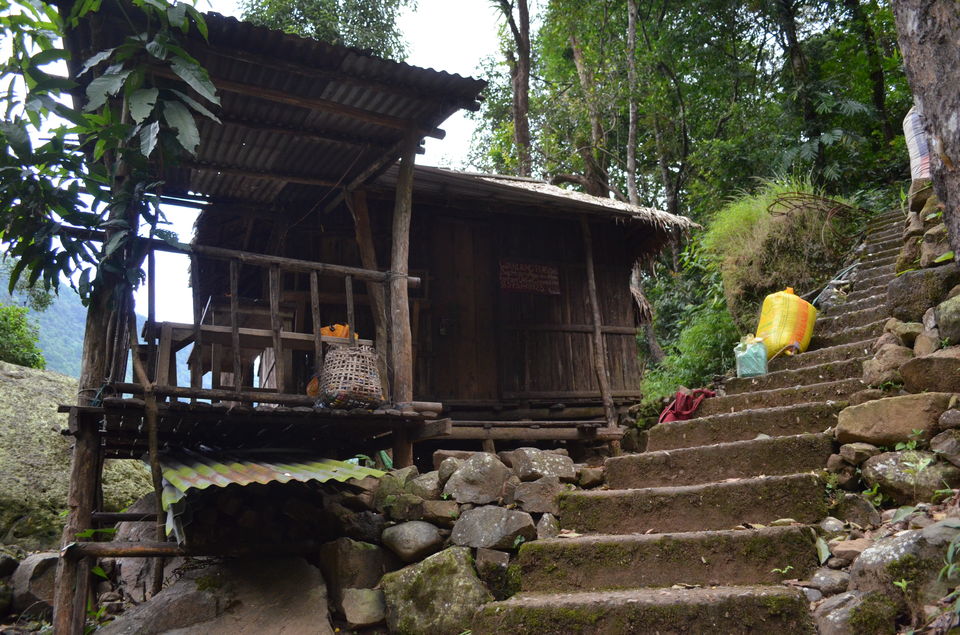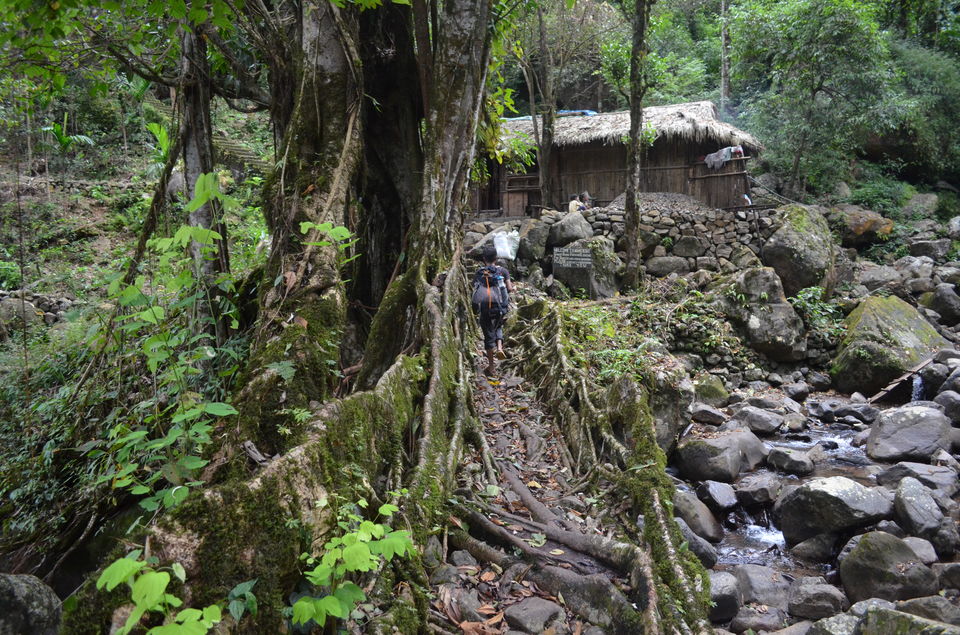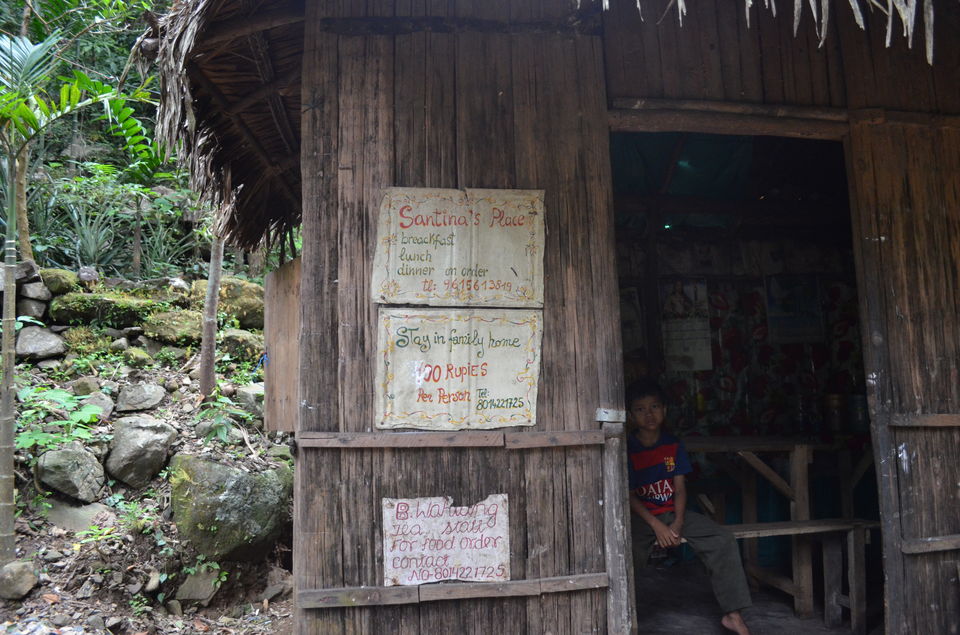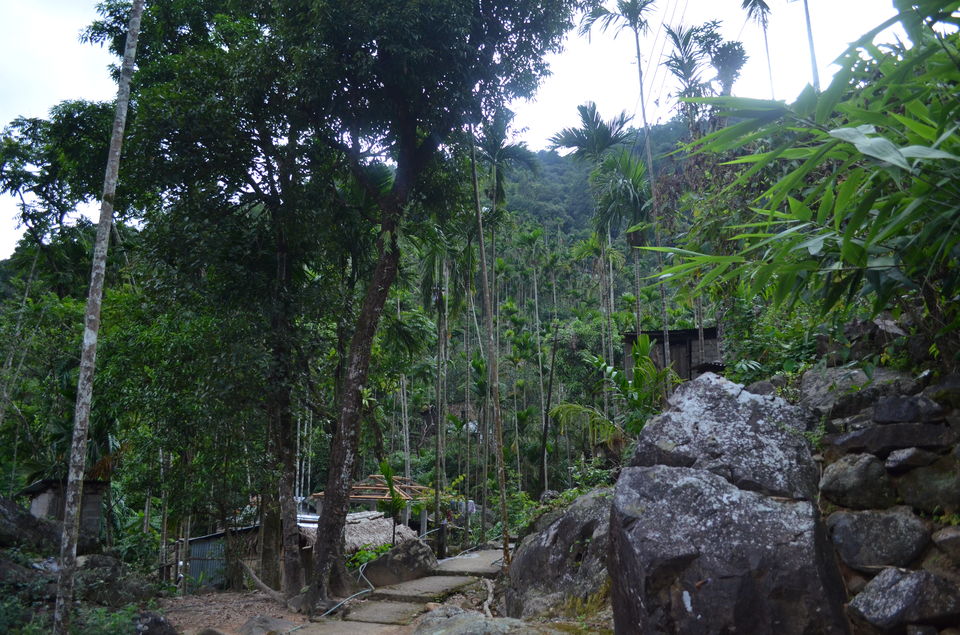 Finally, we reached our homestay, which we had booked already. The homestay was humble, yet gave us an insanely great experience. The feeling of staying close to a 250-year-old Living Root Bridge was magical. Watching the stars from the thick jungle was one of the greatest experiences I've ever had. Nongriat Trek is a must-do if you are visiting Meghalaya.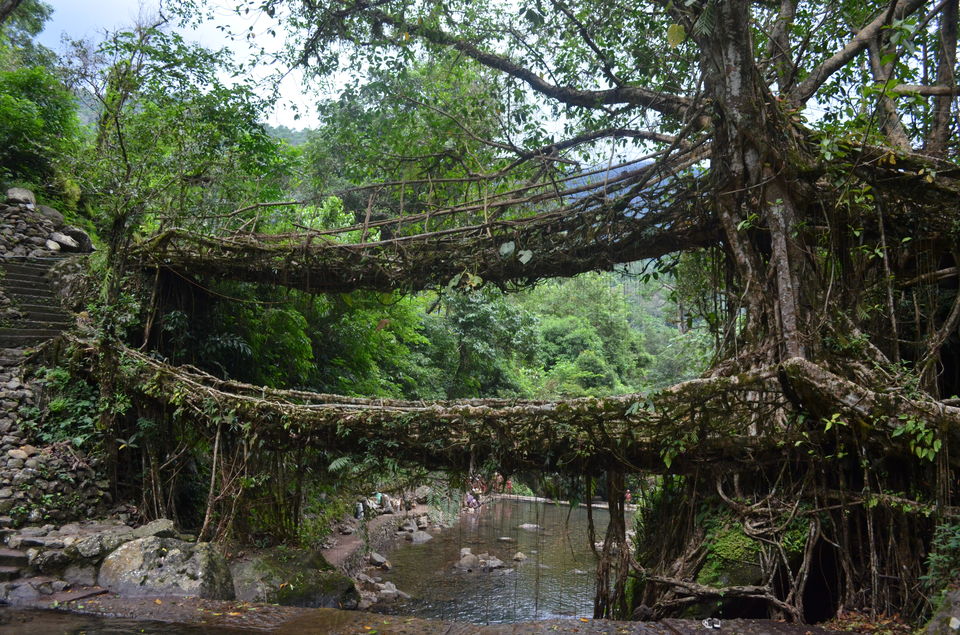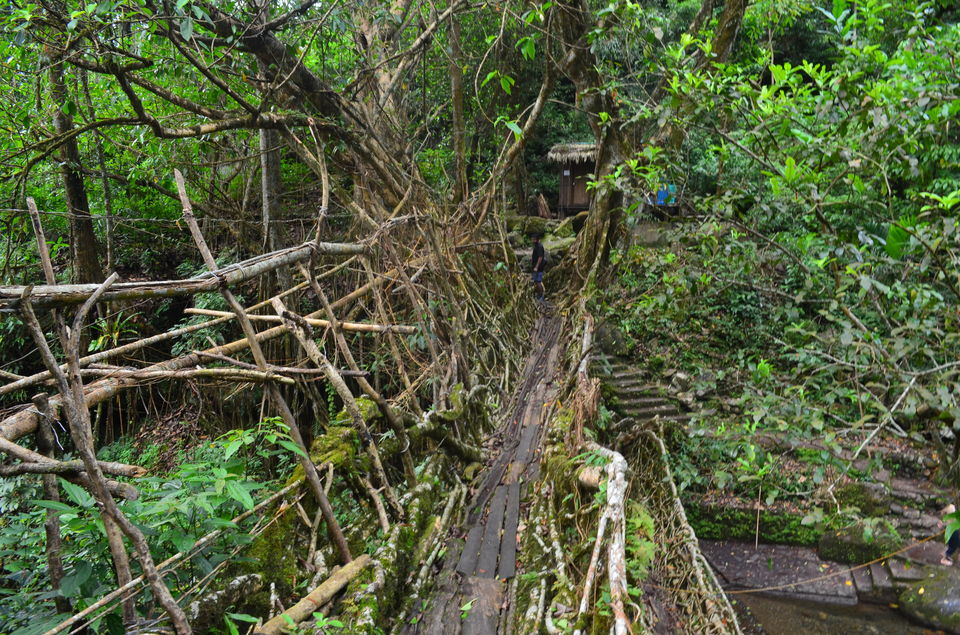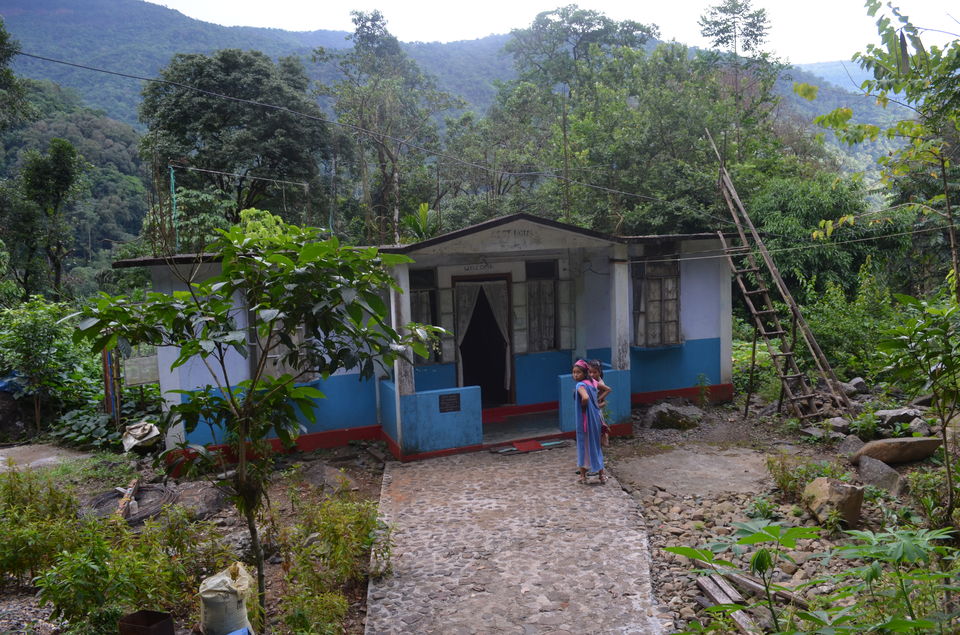 The next day we trekked back to Tyrna and headed to Dawki Lake, and thus, ended our amazing journey to Shillong.
Thanks for reading!
Frequent searches leading to this page:-
shillong cherrapunjee mawlynnong dawki tour, shillong to dawki by road, shillong-cherrapunjee-mawlynnong-dawki-tamabil,guwahati shillong dawki cherrapunji tour