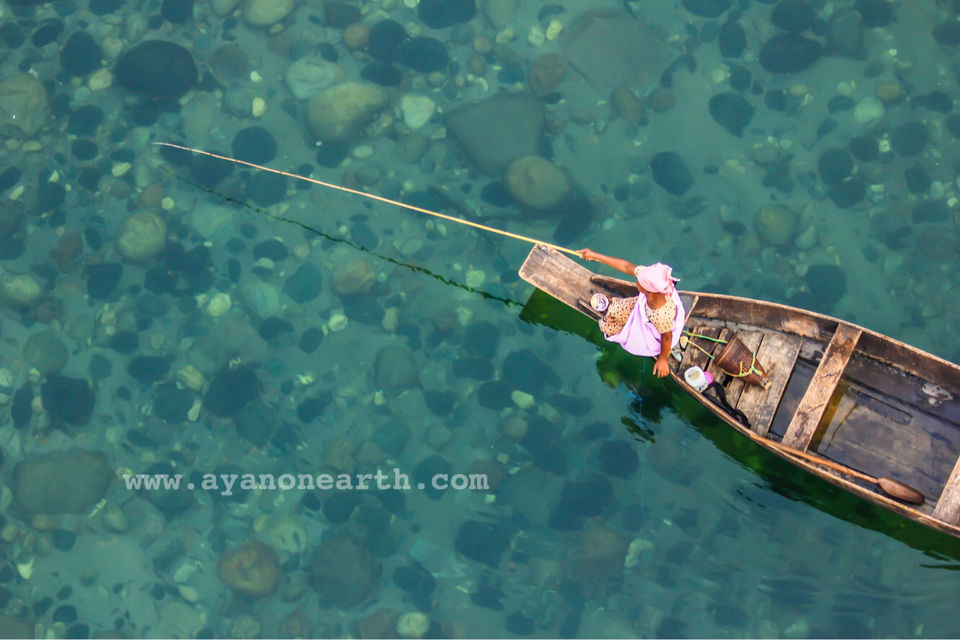 We stand on top of the mountains, we stand in front of the vastness of an ocean or a lake, it is because we want to feel the distance, the movement of the wind, touch the fields below and the clouds above, experience the coldness of our skin and the unsteadiness of our legs, we feel the force of nature and the uncanny urge of seclusion, we feel free from the emptiness of the society where there is nothing to do. We travel to find ourselves.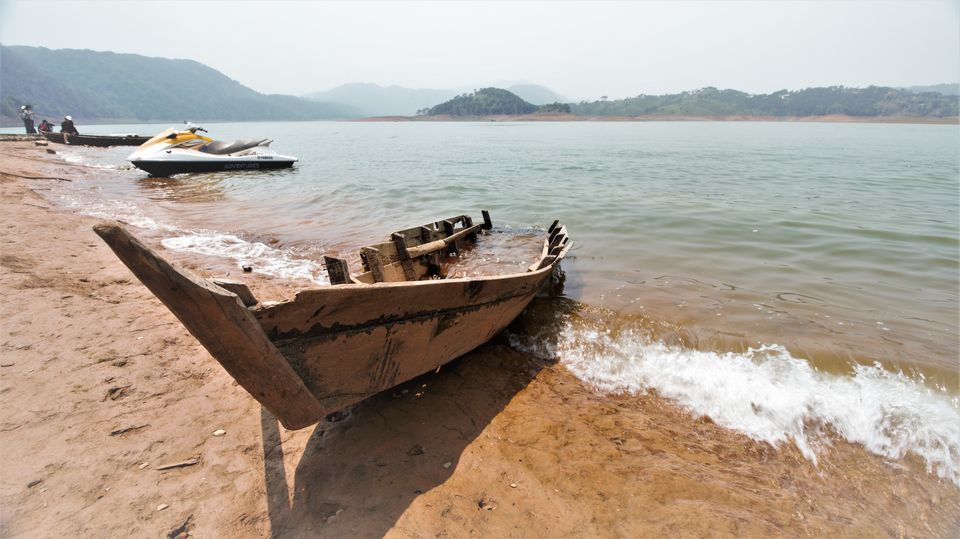 This man-made lake, spreading across 221 sq kms particularly looks amazingly beautiful during sunset time. Locals call it Barapani lake and it is also regarded as a popular spot to shoot movies. We decided to go down and spend some time by this beautiful, pristine lake.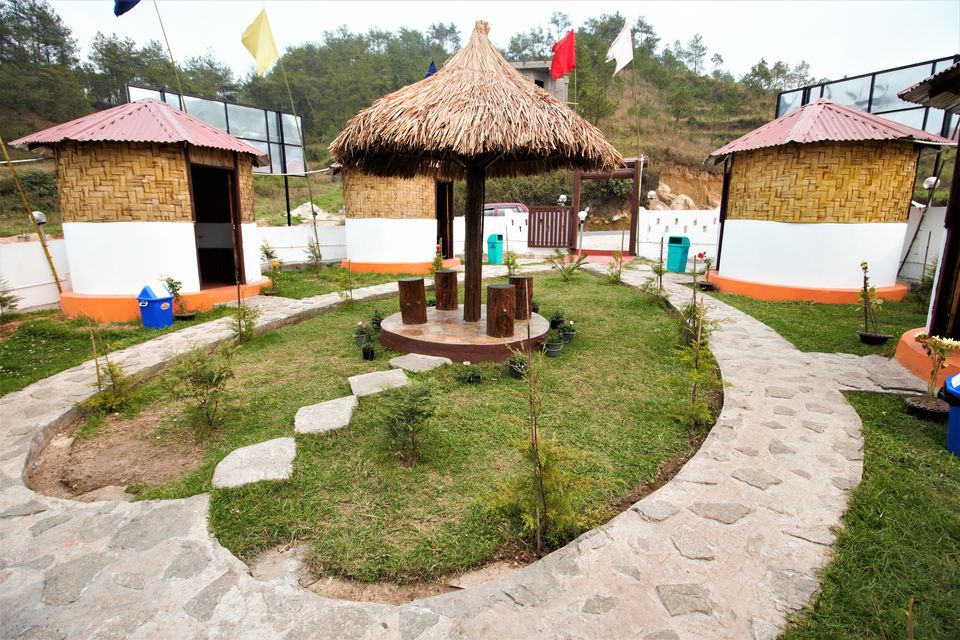 We reached Cherrapunji which is also known as Sohra in the evening and found a place to stay at Mr. Wahlang's homestay. Both Mr. Wahalang and his manager, Mr, Paul are great guys who will always greeted us with smile and helped a lot to plan our trip. Mr. Paul, himself being a cave explorer shared many stories and his photos of some exciting cave formation in the area. Next day we started our trek to double decker root bridge and after climbing more than 3000 steps we finally reached the place.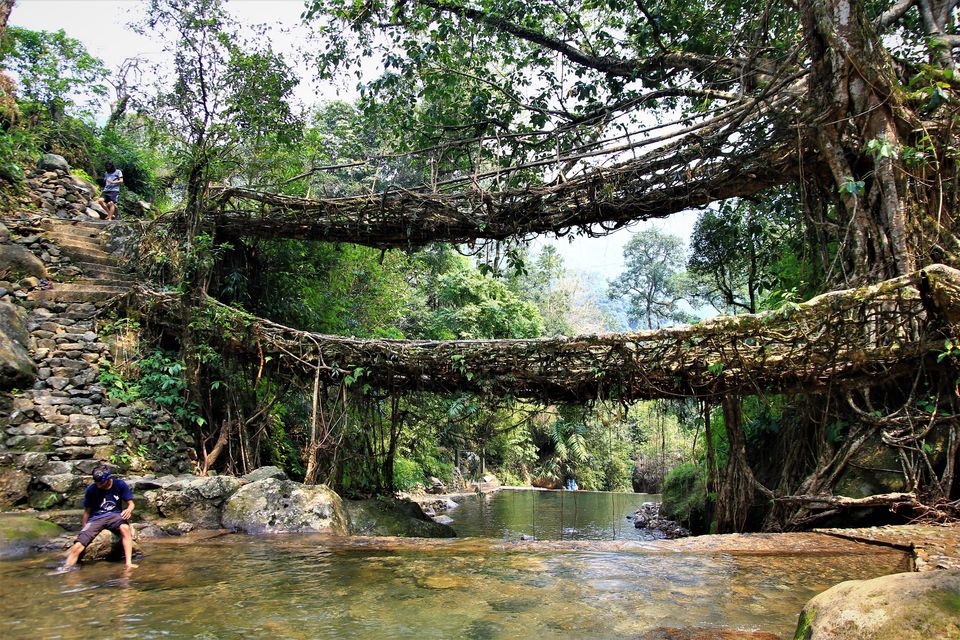 Among many living root bridges in Meghalaya, the double decker root bridge of Nongriat is perhaps the most popular one and one of the finest example of man-made cum natural wonders of living root bridges. More than the destination, I enjoyed most the 3 hours trek through forest and villages to reach this amazing place. When you are in Meghalaya, this is one of those not miss attractions.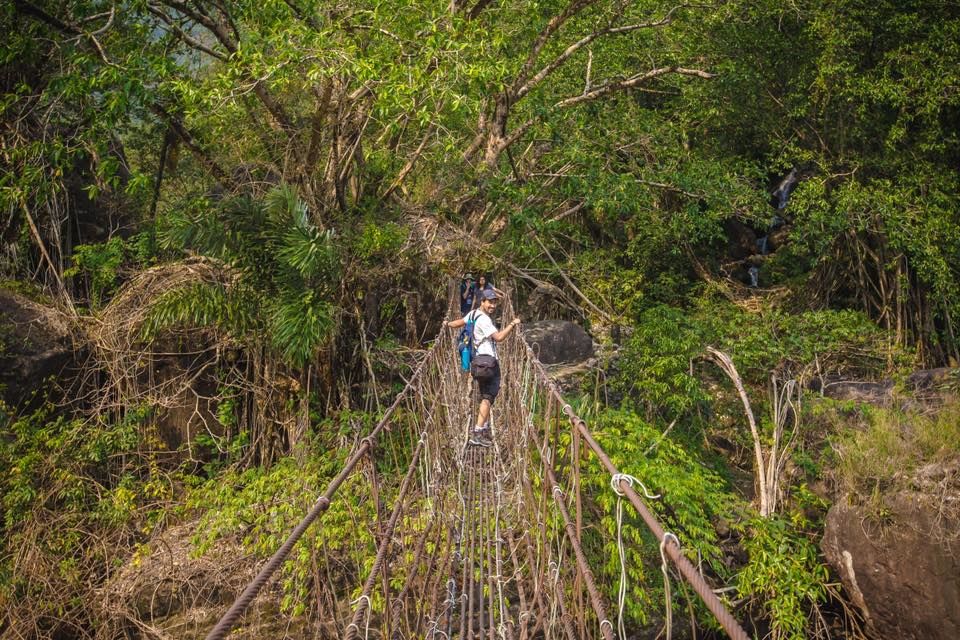 100s of years ago, Khasi people devised an ingenious natural solution to cross the swollen rivers of Meghalaya region of India – weaving the roots that eventually grows into a structure which is capable of carrying human weight. Unlike other modern constructions, these structures even became stronger with time.
There are some experiences in life which are hard to forget. Our trek to Double decker root bridge in Meghalaya was one such traveling experience for me. From Tyrna, the base village to Nongriat is around 5km trek through the forest and villages and on the way I had the most fun experience while crossing these hanging bridges made with iron strings. We stopped, we walked, we swung the old rusty cables and we had fun!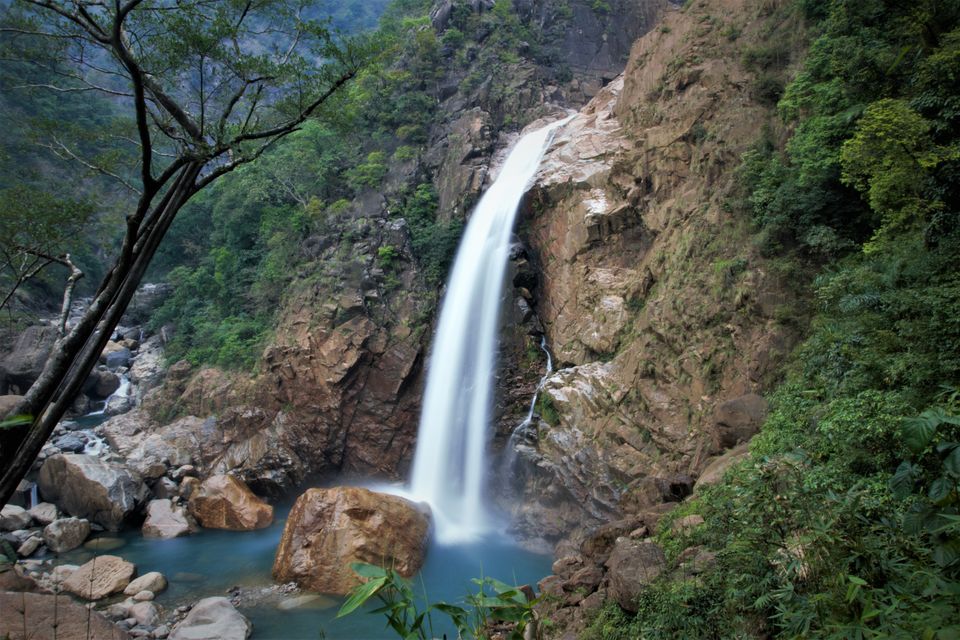 We didn't come back from double decker root bridge but decided go ahead even though we knew that when we will return, it will be dark already and the jungle becomes scary and mysterious in dark. After a 2 more km hike, we reached to Rainbow falls and we thanked later for taking that decision. It has one of the best nature made pool that I ever dived in. We missed the rainbow as we arrived bit late but nevertheless, the mighty water falling down from a cliff with all force and contrasting view of the calm pool below with turquoise blue water was a sight to remain in our memory for long time.
The next day being Good Friday, we couldn't find any car to take us for sight-seeing. Mr. Wahlang, being a nice and generous person, came to our rescue and offered us for ride in his own car and agreed to become our guide for the day. We visited some other tourist places but the moment of the day for us was the afternoon when the weather suddenly changed while we were crossing the valleys. We realized that the rain brings out the best of this place. As soon as Mr. Wahlang stopped his car, we ran towards the valley and the drizzles on our face took away all the tiredness of the day. I remember how we wished that the time stops there letting the moment stays with us for infinity.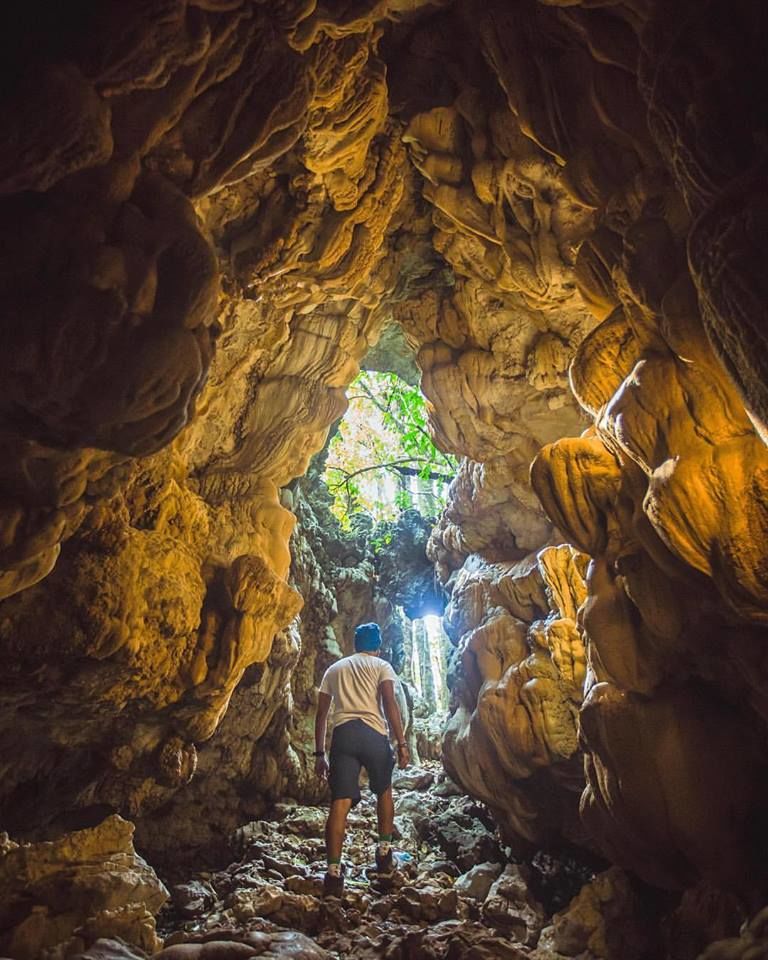 We had reserved the next day for a visit to Mawlynnong which won the status of the cleanest village in Asia. Located in the East Khasi hills of Meghalaya and near to the Bangladesh border, Mawlynnong village depends on eco tourism. There is no hotel in Mawlynnong but one can find homestays and guest houses to stay.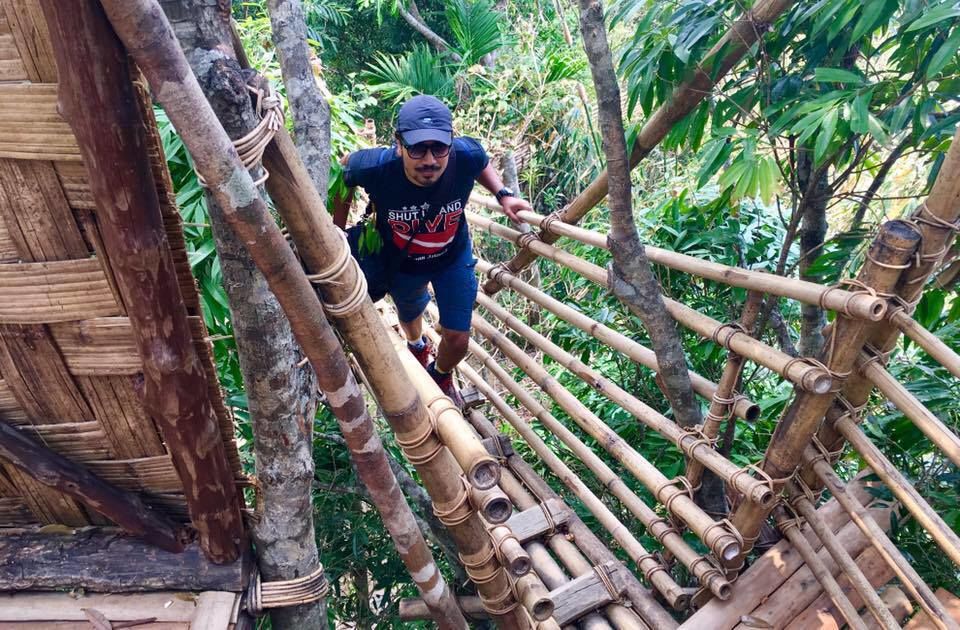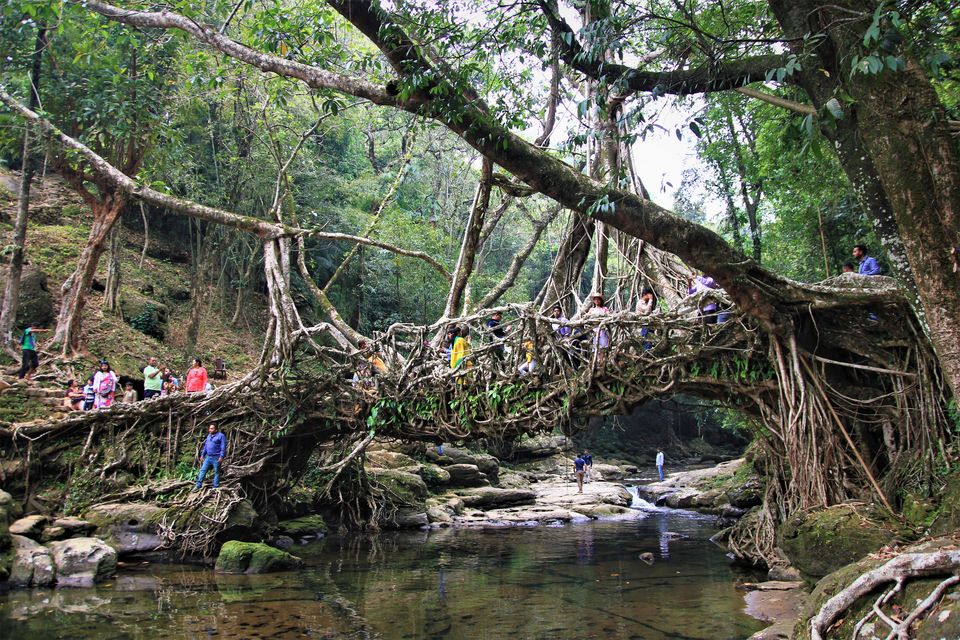 After exploring the village, we headed to Dawki, an Indo-Bangladesh border town n West Jaintia Hills district but unfortunately had to stuck in a long traffic on the way. We decided to stay that night at Shnong pdeng. The decision of staying at that place was not pre-planned but it turned out to be the best experience of the trip. Our Shnong pdeng camping site was just by the side of Umngot river and opposite to the relatively crowded area. Luckily, we were the only guests that day. After taking a dip in the clear emerald colored water of Umngot river, we headed to our camp site for a relaxing evening. We saw our tents were set up already and Rajesh, the local guy and his friends were arranging the woods for bonfire and that was the best night we spent in the trip under open sky.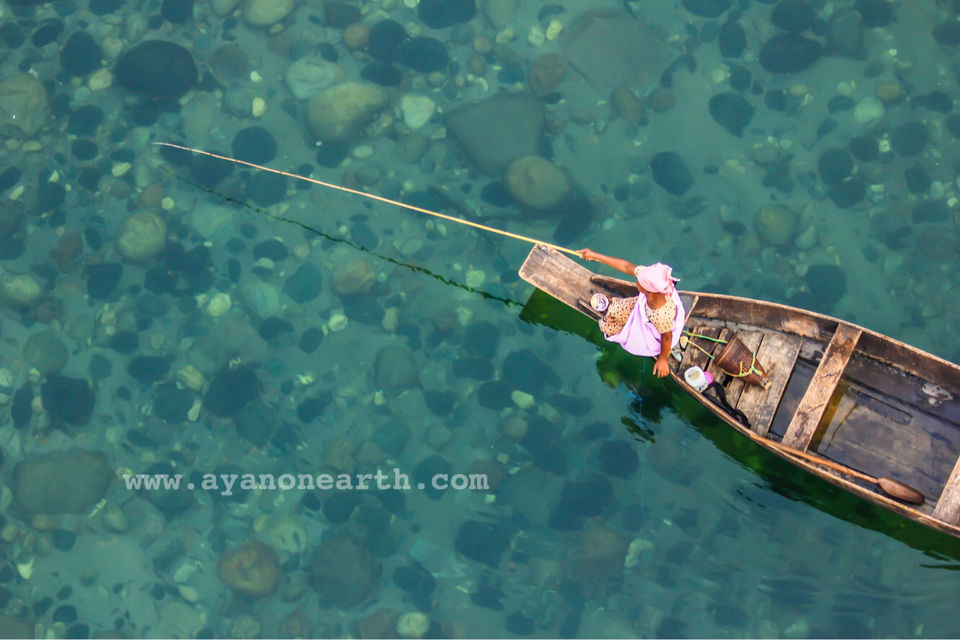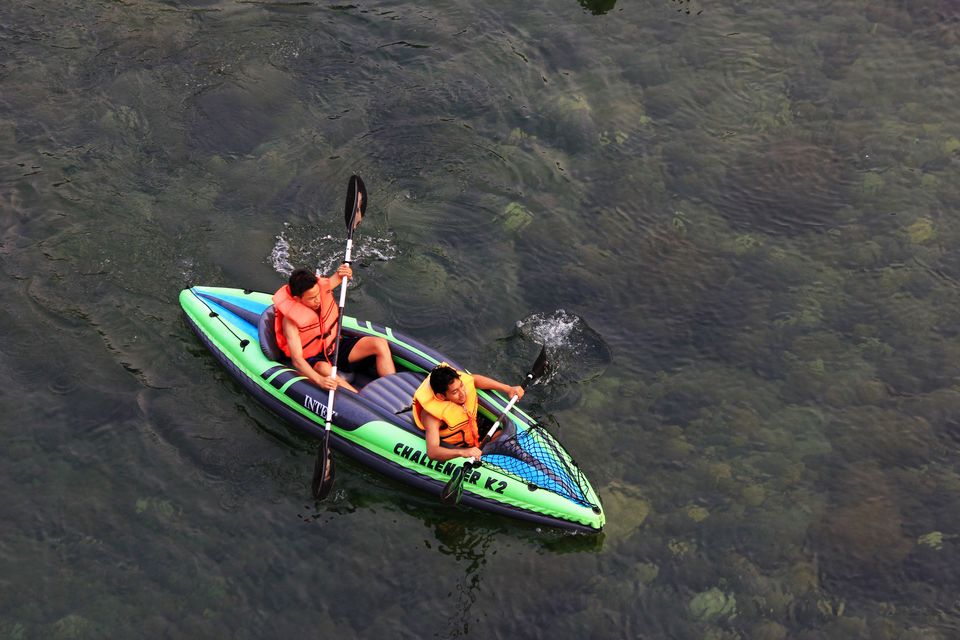 This place offers many adventure activities to satisfy your adrenaline rush. Rajesh took us for a boat ride on the river and we were as close as possible to the waterfall. We spent the whole morning swimming, diving on the river and doing other adventure activities like ziplining and cliff jumping before we headed to Shillong back with a bag full of memories.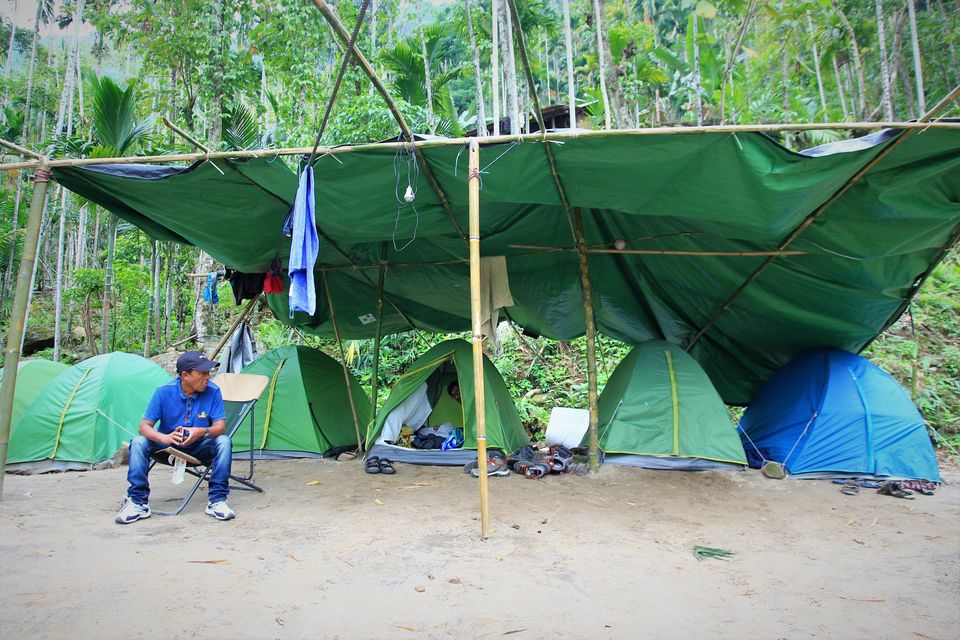 The best time to visit Meghalaya is from November to April though is quite chilly in the hills. A week is needed to travel different parts of Meghalaya but if you are planning to visit Assam and other North Eastern states, you need more time in hand. There is a small airport at Umroi, about 35 km from Shillong and few flights operate from Kolkata. But it is suggested to reach Shillong from Guwahati as the airport is well connected with other parts of India. Shared cabs (typically small cars from the airport, and larger vehicles like Tata Sumos from Guwahati town center) are available from outside airport connecting to Shillong.
Frequent Searches Leading To This Page:-
shillong cherrapunji meghalaya tour package, meghalaya holiday tour packages, meghalaya and nagaland tour package, assam meghalaya itinerary