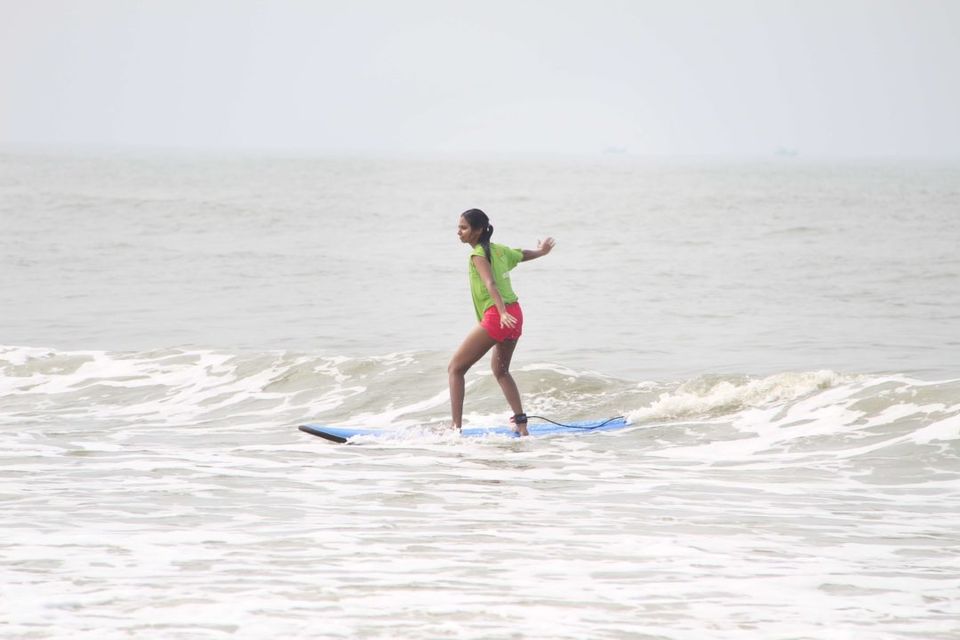 Despite being spoilt with a 7500 km long extensive coastline, Indians are surprisingly not natural ocean-goers. Children are taught to fear the wrath of the sea and swim in enclosed pools. It is little wonder then, that India and the world took to Surfing on her waters only as recently as a decade ago.

Flanked by the Bay of Bengal on the east, the Arabian Sea on the west, and the Indian Ocean in the south, India has multiple surf spots and schools concentrated in the southern parts of its west and east coast. Thanks to year-round tropical weather, Surfing in India has picked up as an international tourism activity, with a handful of world-class breaks.
November-March is the best time for beginners to get acquainted with the sport as the waters aren't too harsh, while the pre- and post-monsoon season is when more experienced surfers should chase the swells when they pick up a bit.
Where should I surf in India?
Over the past decade, a smattering of surfing institutes have propped up along the south western and eastern coasts of Goa, Karnataka, Kerala and Tamil Nadu. Make sure you pick a well-established and credible school for your first time. Choose from Mantra Surf Club or Shaka in Mangalore, Covelong Point in Chennai, Kaliallay in Pondicherry or Soul & Surf in Varkala.
If you're a beginner raring to take a shot at Surfing, here's a detailed guide to what a surfing weekend at India's pioneering surf camp- Mantra Surf Club in Mangalore, Karnataka will be like.
About Mantra Surf Club
Founded by Jack Hebner in the early-2000s, Mantra is India's first surf school and doubles up as an ashram with a bunch of experienced instructors, popularly known as the Surfing Swamis. The ashram makes for a the perfect long-weekend getaway, where Surfing is the core activity, but is interspersed with an array of other experiences, leaving you physically and mentally enriched.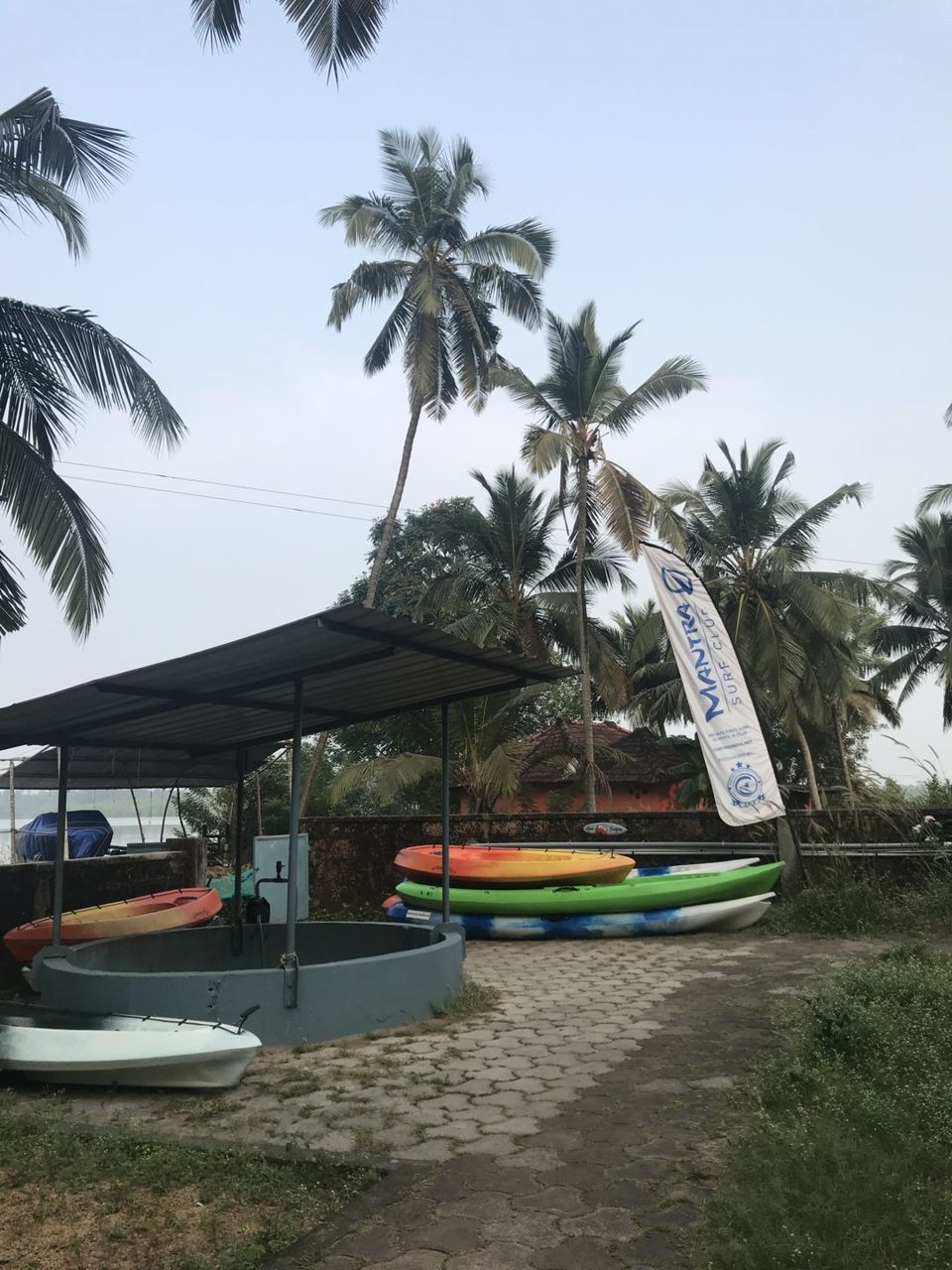 How to get there
Mangalore is the nearest airport, about a 40 minute drive from the ashram. There are frequent state buses that run between Mangalore and Mulki, and a local taxi should cost you under ₹500.
The Surf sessions
Day 1 of the beginner surf camp is all about getting acquainted with your surf board and the intricacies of surfing. Do you have to be a swimmer? Yes. Do you need to be a brilliant swimmer? Not necessarily. Do you need to be comfortable with water? 100% Yes! Is it okay if you're a klutz? Yes! You'll get past it, so long as you are determined to learn and ride the waves (and get those studly pictures on your board for Instagram.)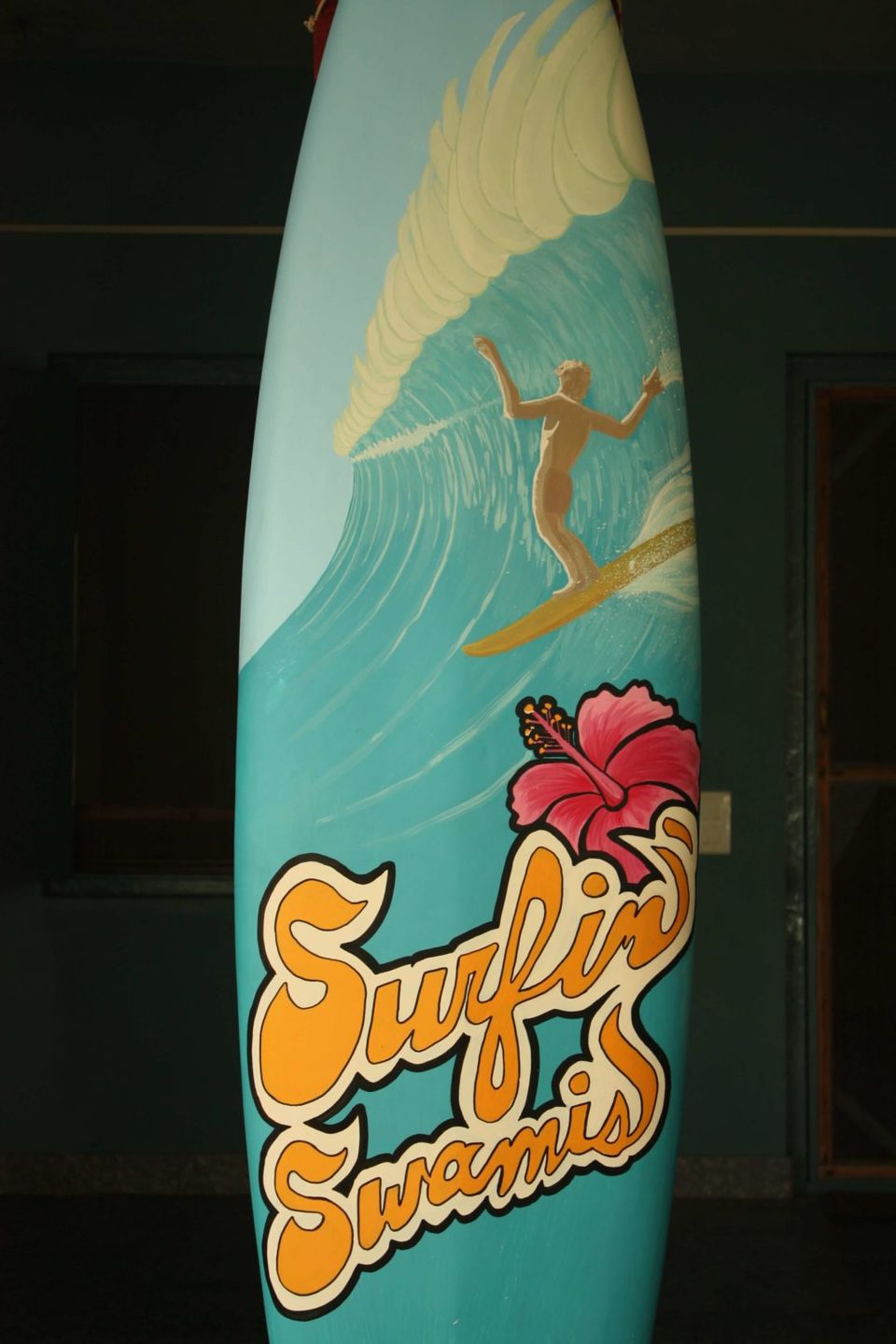 The ace instructors will teach you to carry your own surf board into the boat that will take you from the ashram to a private beach in Mulki, Mangalore. Here, after a brief yoga warm up on the sand, you will learn the names of various parts of the board and mimic the act of paddling and standing up on your boat, on firm ground. Paddle, paddle, paddle and POP UP! is the war cry, which you will repeat as you perform the action and have your stance corrected by the instructors. Soon after, enter the waves and begin your tryst with the ocean and its exhilarating waves.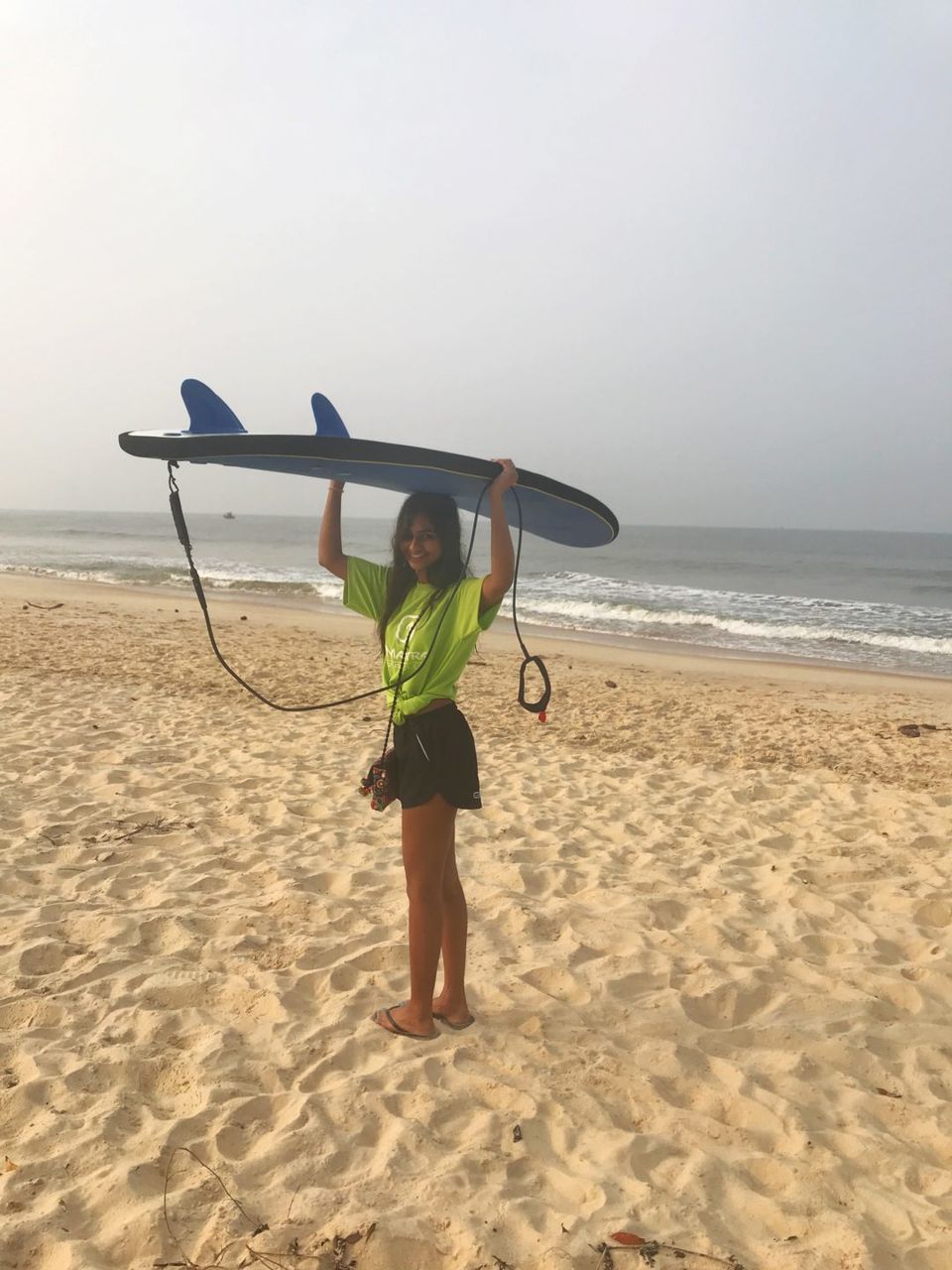 We recommend a minimum 3-day course for a beginner. Mantra only accommodates a maximum of 10 guests at a time, so the learning experience isn't crowded and there is ample personal attention from the instructors.
Other Activities at Mantra Surf Club
While the surf sessions will take up most of your morning (read 3-4 hours), afternoons at the ashram are for siestas and recovery, followed by a bunch of activities you can choose from- kayaking and stand up paddling across the picturesque Mangalorean backwaters, yoga sessions with a certified instructor, walks to the village for the locally famous Gadbad icecream and midnight camping on the beach with a bonfire and the works (you read that right!) Or simply mingle with the eclectic mix of guests the ashram attracts- typically locals + international backpackers who come to volunteer at the ashram and cook, clean and provide copious entertainment in the form of stories and games.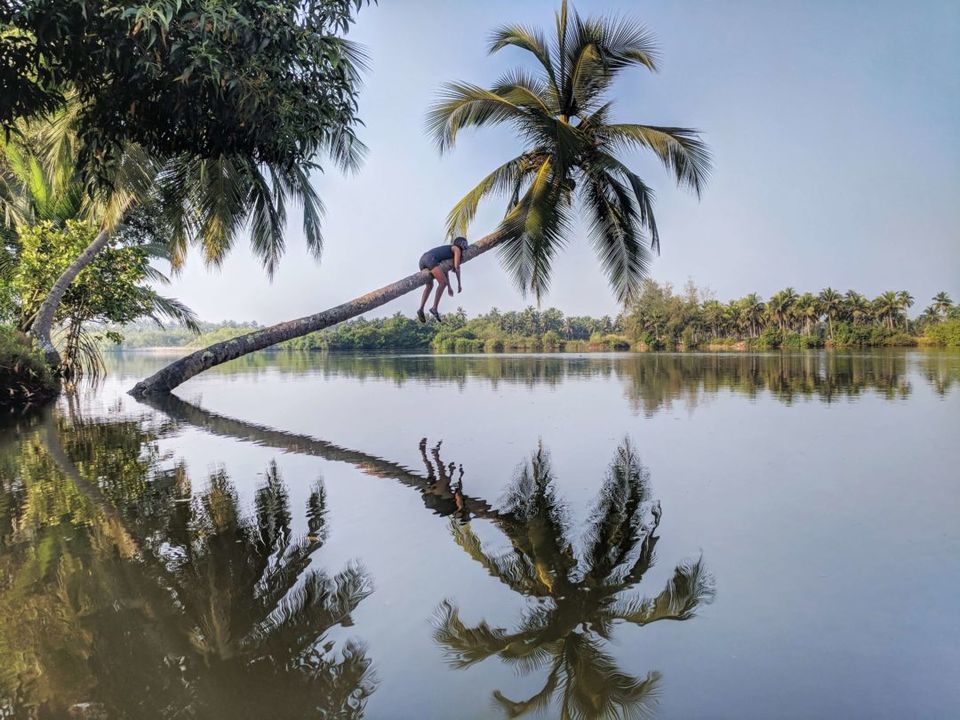 How much will it cost?
The surfing lessons come at ₹2,200 per person/per day. If you're an experienced surfer, surf board rentals are at ₹700 per day.
You should ideally stay at the ashram to enjoy the entire experience to its fullest. The rooms are basic and clean, with private bathrooms and fresh bedding. Singles start at ₹2,800 and doubles at ₹3,900.
Account for ₹1000-1500 for kayaking/SUP tours, ₹500 for a yoga lesson and more if you want to jet-ski and snorkel.
Note: The delicious meals at the ashram are vegetarian, cooked and served fresh.
Here's their website for more details on the surfing sessions and other activities, booking details and costs.