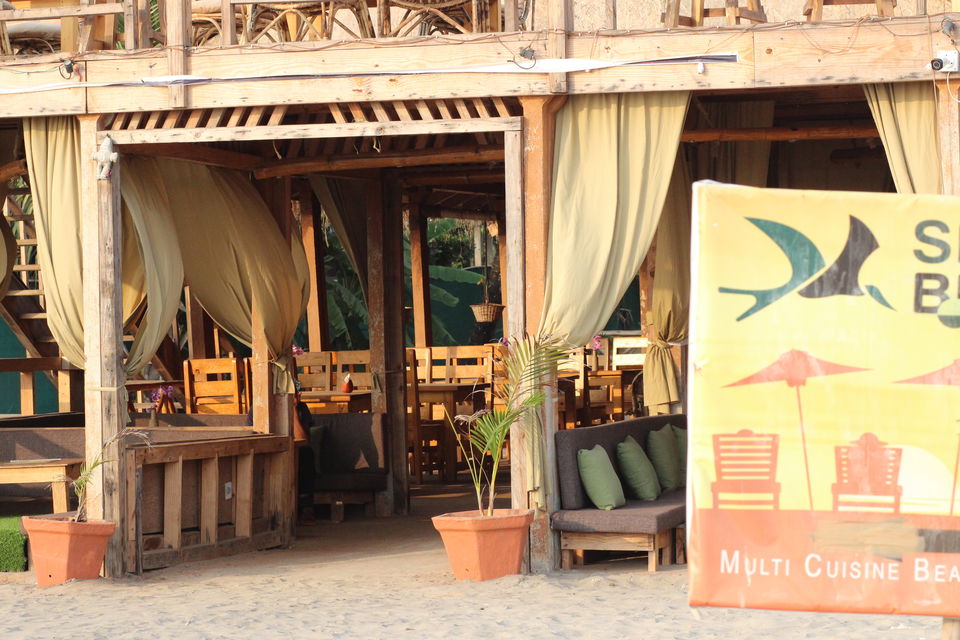 Goa is the home of beaches in India. The city is loaded with the plethora of beaches. The varied beaches range from super-flooded Baga beach, private beach owned by various big chains, Anjuna beach, Vagator beach, Morjim beach etc. From all the one I have visited, my personal favorite is the Morjim beach. Morjim beach is also called the turtle beach. If you want to enjoy a calm and composed time, enjoying the nature and beauty, spend some time in the less hustle and bustle beach, this is the right beach.
In April 2018, I visited North Goa. I stayed in an Apartment from Airbnb. In my 4day Goa vacay, I spent the last day in Seabird beach Cafe, Morjim. I reached the beach at around 1 PM and stayed there till sunset(8 PM). During those 7 hours, I was drowned in the tranquility of the beach. The offseason with very fewer visitors added more beauty to the arena. I just relaxed over the shacks for the whole day.
I used to take a dive inside the beach, come back and relax. The food served at the cafe was very nice. I am a pure vegetarian, but my fellows were non-vegetarian. They summoned that the fish(Red Sniper) was amazingly cooked. I had Honey chili potatoes with fresh watermelon juice. It was also very refreshing. Moreover, the cafe rates are also very reasonable.
The sunset view lobotomized my soul. The different colors of the fading away sun were very clearly visible. As the sun sets, the waves of the water start coming up. Enjoying the sunset view with peaceful surroundings and the clear water was an unforgettable experience of my whole stay during my whole trip to Goa.
Now, let the pictures tell the more.