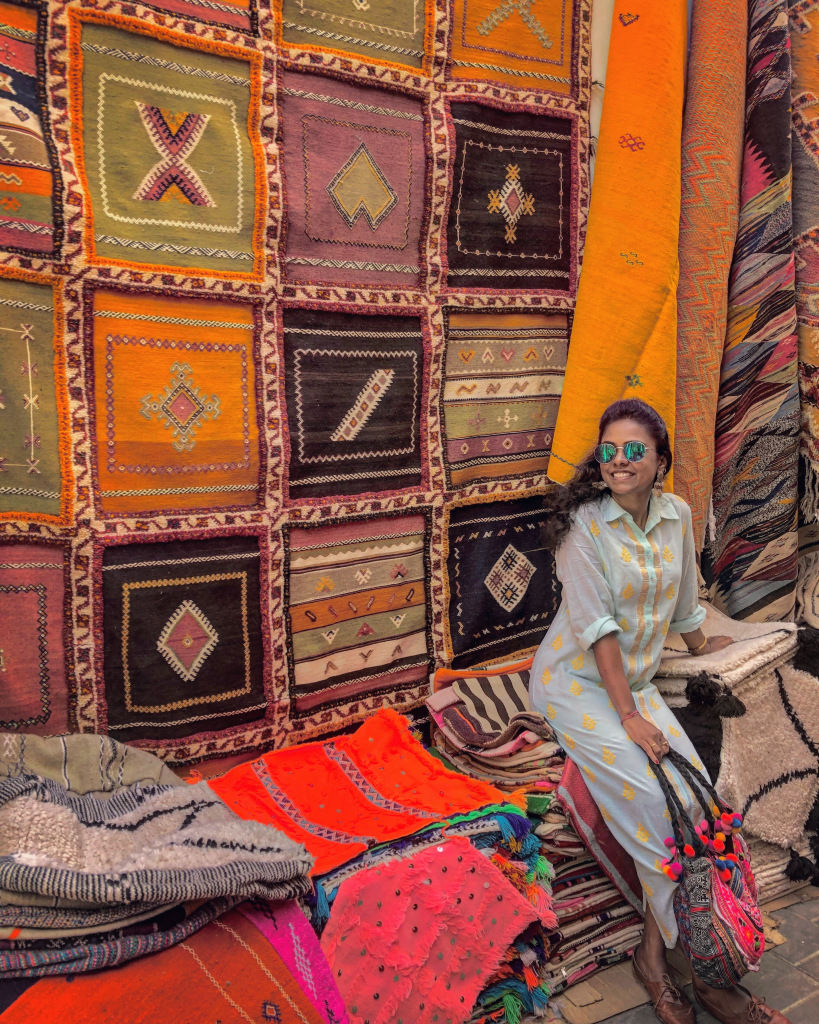 Prettiest port we've ever seen! …..Yeah even better than Ibiza. The colourful vibe of the town, the seaside sunsets, the windy medinas, the vibrant blue boats, those lovely seafood cafés (tons of vegan ones too) …Ah! Wanna go back there, like NOW!
Essaouira , a small seaside, fishing city approximately more than a 2 hour drive from Marrakech is definitely a thing not to miss when in Morocco. We stayed for a night here & couldn't extend it as we had our return tickets to India the very next day. However we highly recommend to book at least 2 nights to unwind in this quaint little town.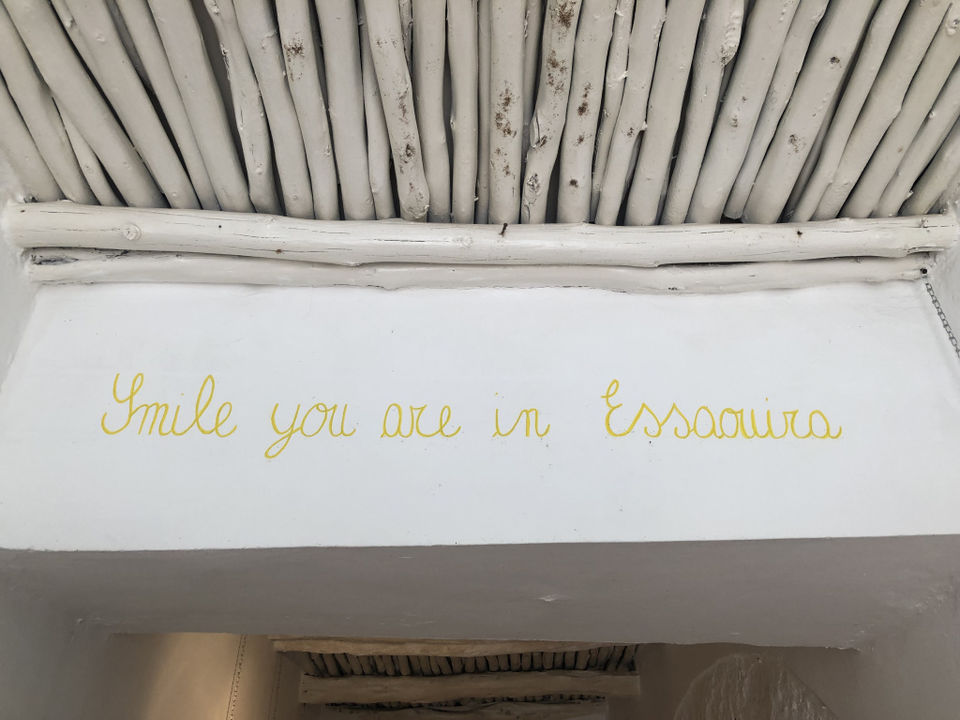 How to reach Essaouira:
The best way to plan a trip here is clubbing it with your Marrakesh itinerary. As mentioned earlier, Essaouira is 2-2.5 hours away from Marrakech. The most convenient &fastest way to reach here is by bus. Supra tours & CTM buses are the best services to commute by. They are clean, comfortable & on-time. Eassouira is also accessible from Casablanca by a 6 hour bus ride.
Check out things to explore in Marrakesh
Where to stay in Essaouira:
We would always & always recommend riads when in Morocco. Totally floored by those traditional houses with the lovely interiors! There are some lovely ones in Essaouira too. It's a small town so the riads or airbnbs are not far away from the main medina. There are lot of hostels available too for budget stays too. We stayed at Riad Mumtaz Mahal.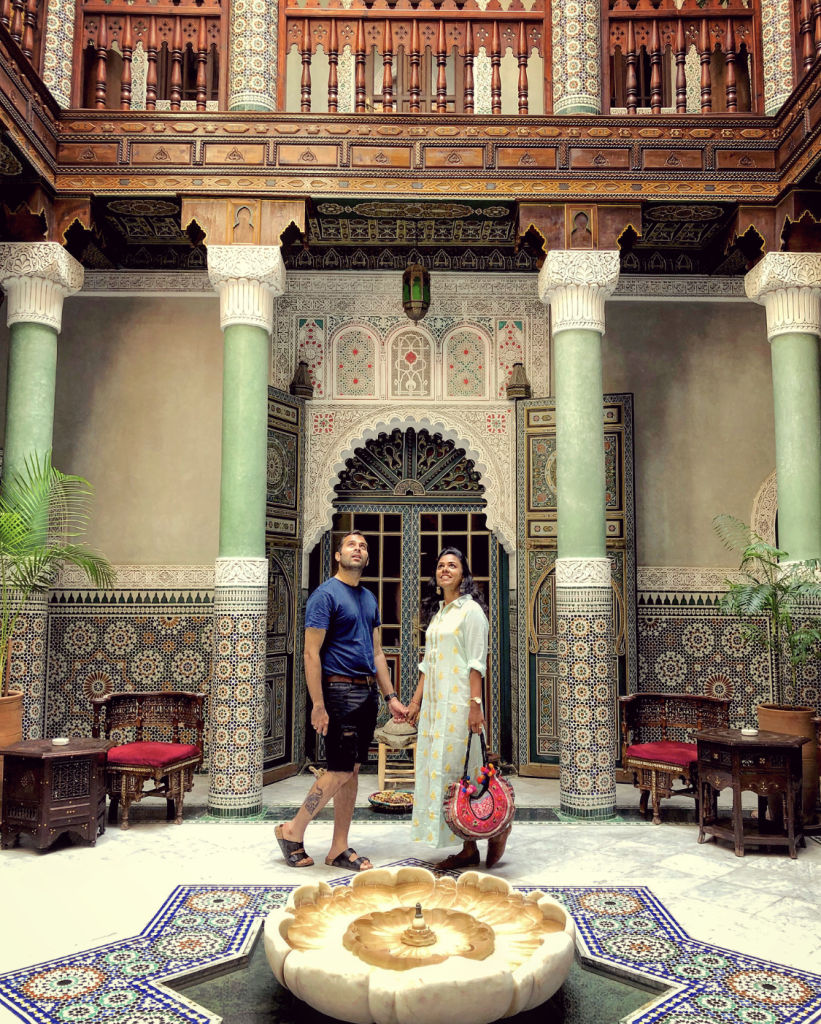 Things to do in Essaouira:
1.Wander around the lively medinas:
The medina in Essaouira are similar to the ones in Fez & Marrakesh have a different charm to it. Though smaller, they are more colorful & livelier.
2. Enjoy seafood at a local café:
If you are a seafood lover, essaouira is your heaven. The John Dory fish risotto we had at 'the Loft' café was just too good to describe.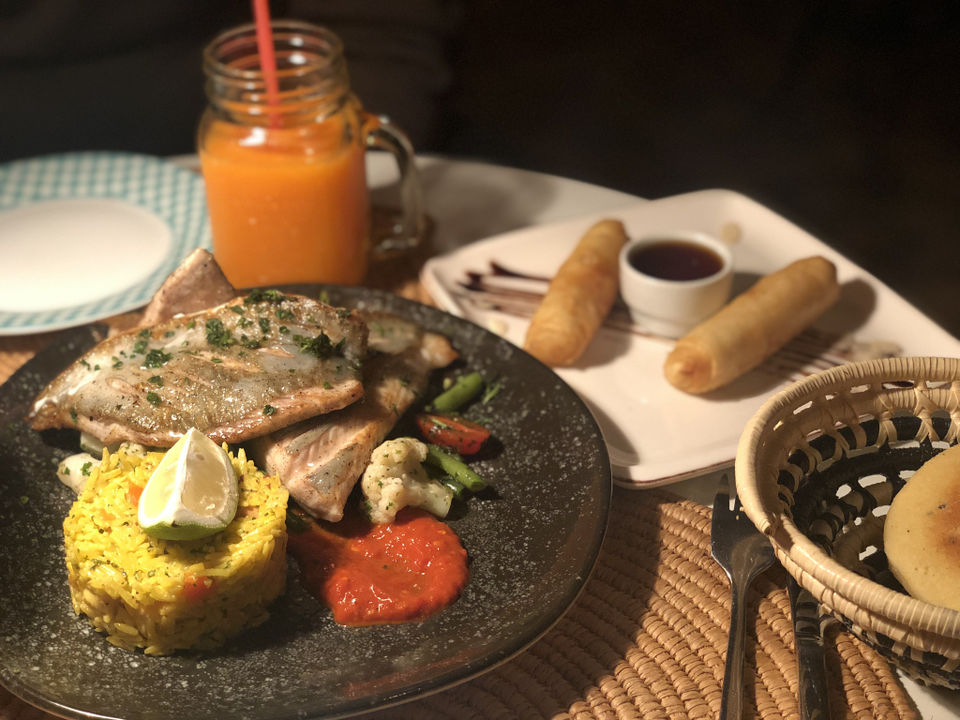 3.Watch sunset along the port:
Considering it's a beach place, watching the ball of fire set at the seashore or at one of the high cafes should definitely be on your list.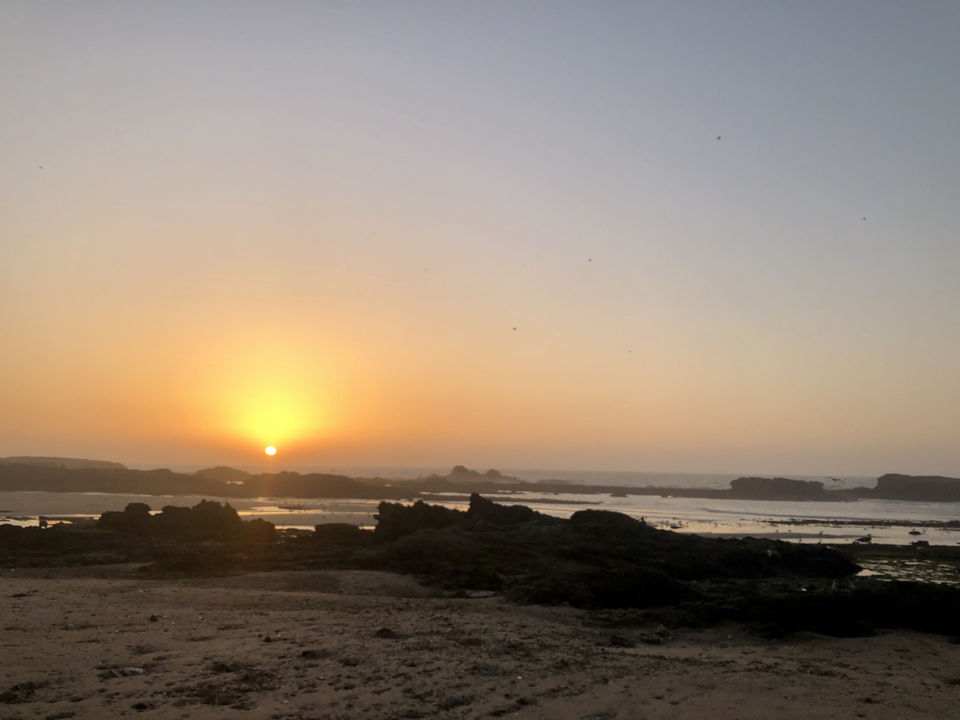 4.Stay/Visit Mumtaz Mahal (or maybe book a Hammam here):
We stayed at this riad & gosh! It was an experience to cherish. The picture below won't do justice to this place. If you are looking for a cost effective stay, this isn't the best place. However, we would still recommend trying out a coffee or a Hamam at this place.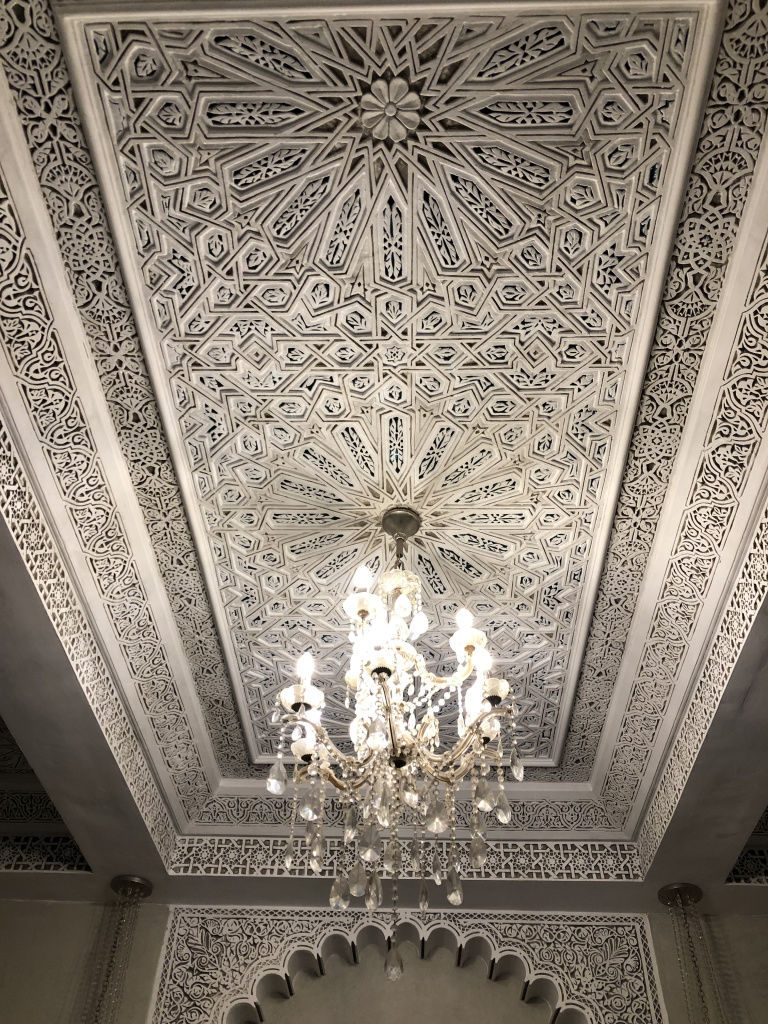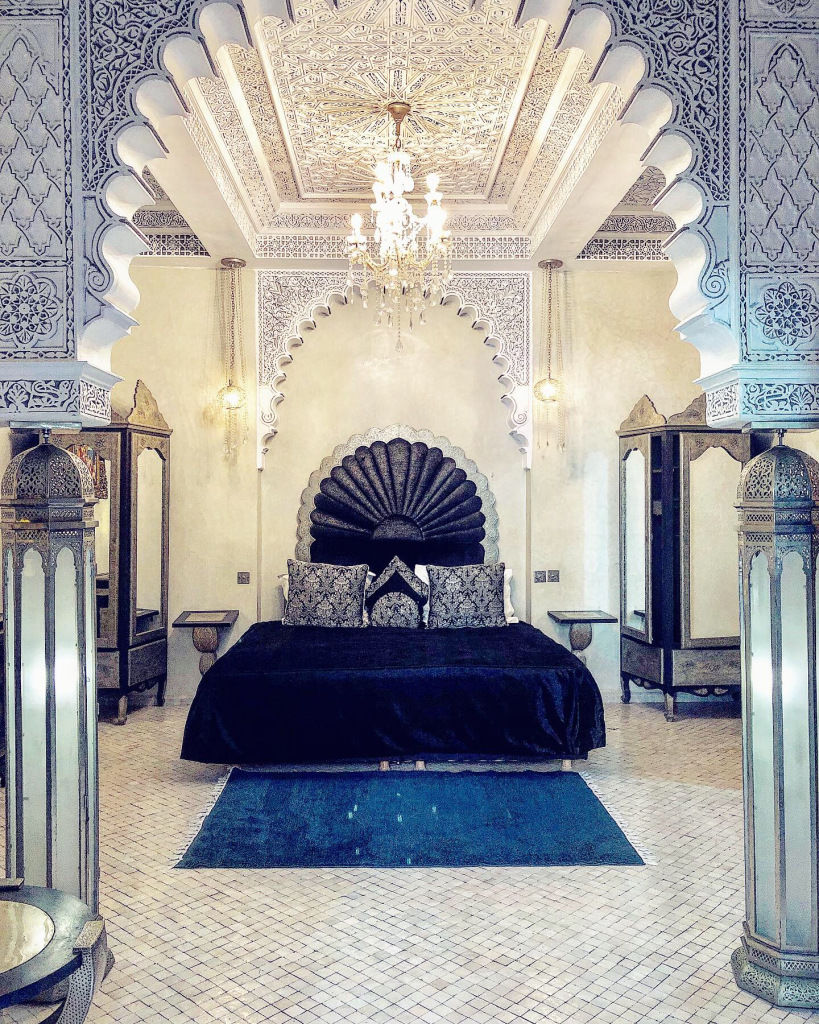 5. Visit Salut Maroc
The most instagrammble place in Morocco! A riot of colors! Again, it's not a pocket friendly place to stay, but you can definitely enjoy a drink here at the sunset in their lively café with a sea view.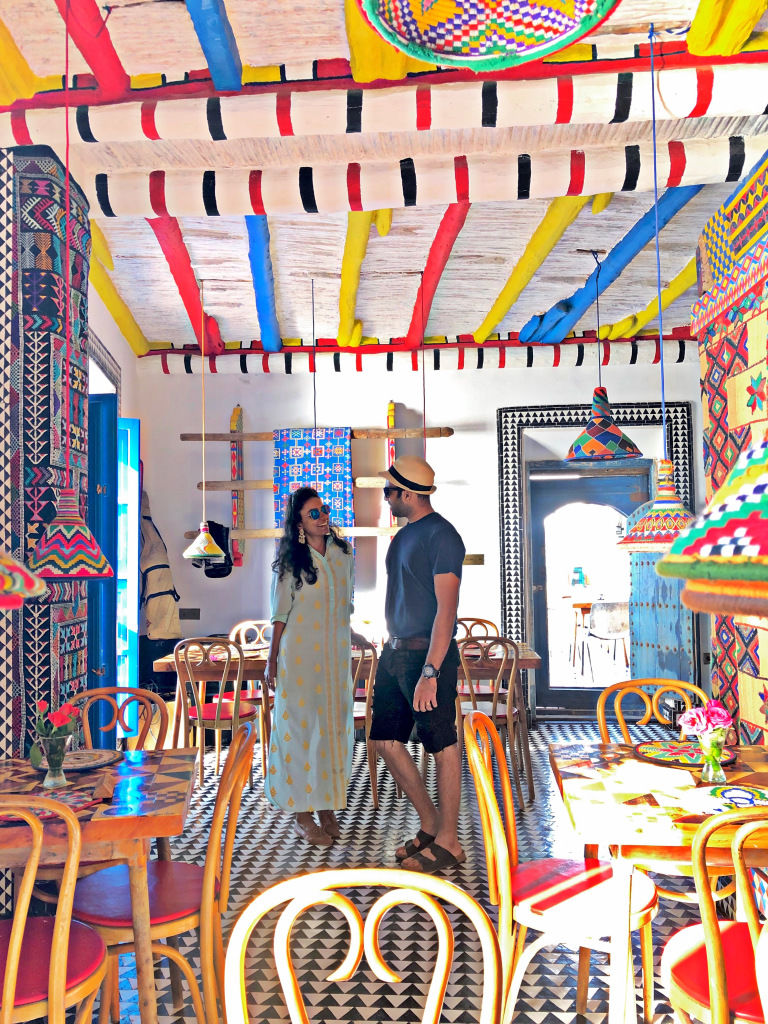 6. Visit the port:
If you are a vegetarian or a vegan, you might like not the smell around. However all those lovely blue boats party make for a pretty picture.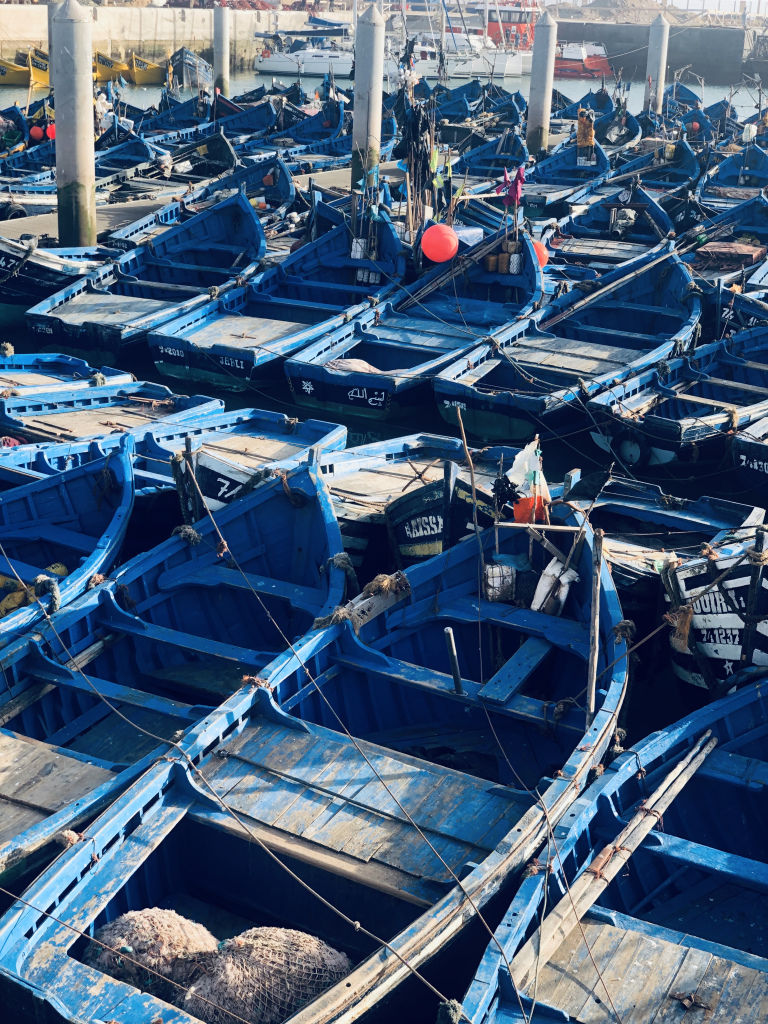 7.Hang around the beach:
If your prefer adventure more than exploring, the beach offers you some horse riding, wind surfing, kitesurfing & many such activities.

Where to eat in Essaouira:
The Loft
Salut Maroc
Yoo(Vegan)