Gibraltar is a history buff's paradise. Located right in between Morocco and Spain, this is the gateway to Europe from Africa. And Gibraltar is tiny. So much so that you literally see Tangier (Morocco) on one side and walk into Spain from the other without binoculars or squinting your eyes!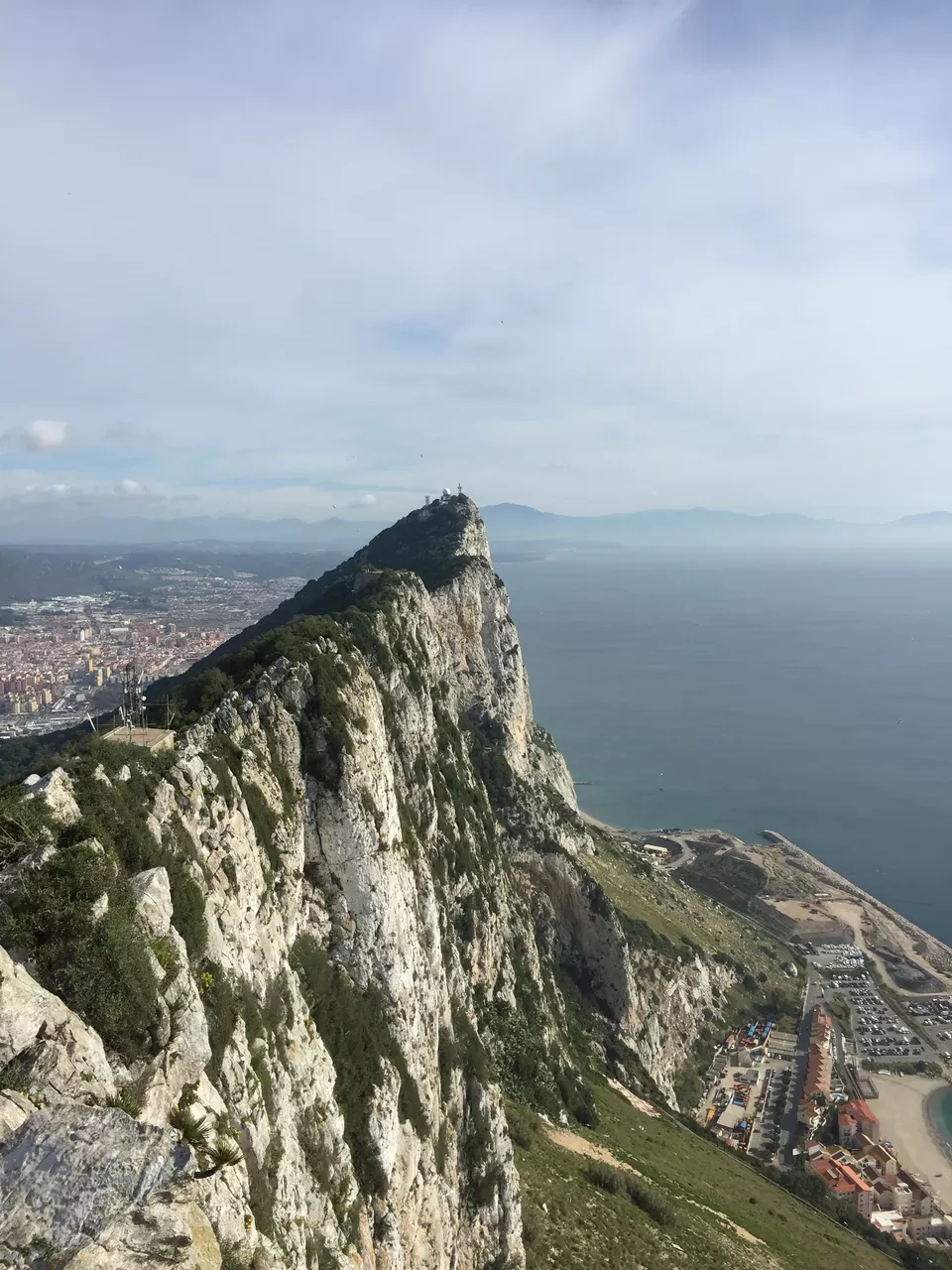 Gibraltar is a British territory. You will see a lot of "God save the Queen" tattoos and memorabilia. They are a bunch of proud, super helpful, lovely people and you just might get invited to someone's home for a cup of tea or ginger ale.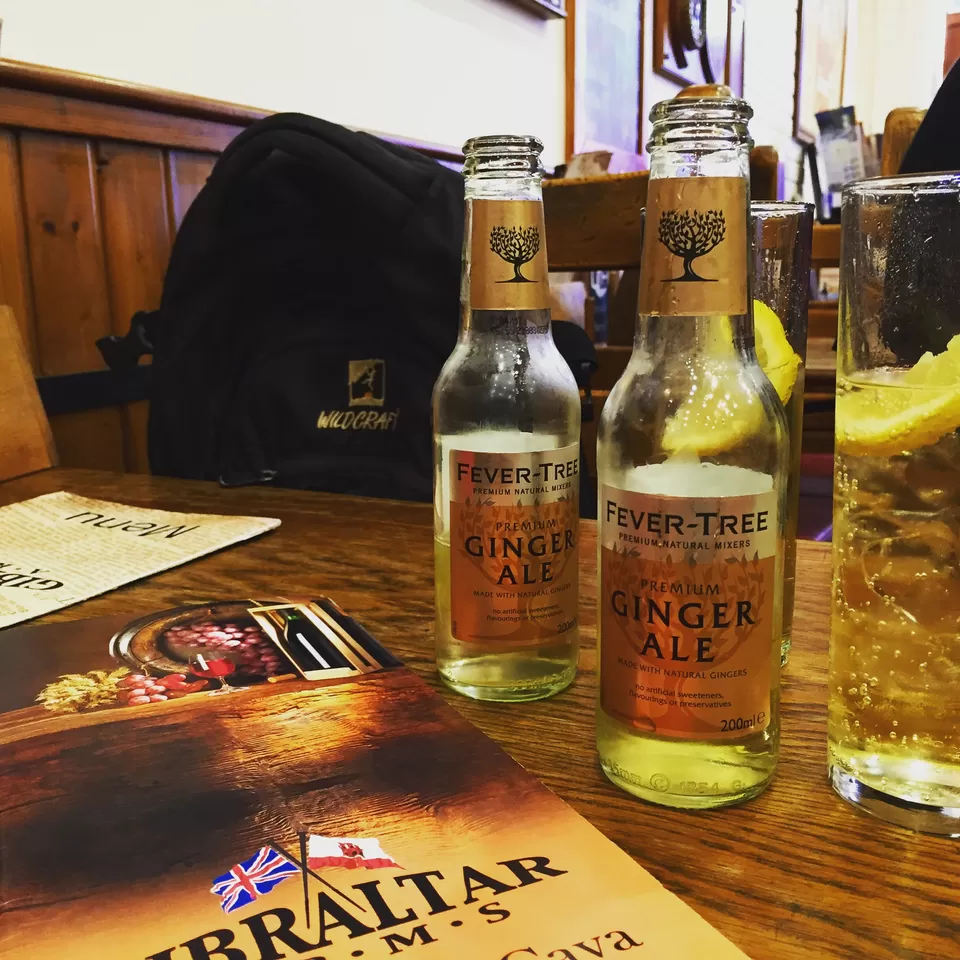 The famous rock of Gibraltar rises up into the sky dwarfing everything else around. This rock has given Gibraltar strategic importance from a military standpoint. Britain has controlled this land since 1704 where they took it from the Spanish following the war of Spanish Succession.
Around 75 years later, Spain (allied with France) declared war and tried to retake Gibraltar which did not work out in their favour. During World War II, the rock was further fortified and the British refused to relinquish control. Gibraltarians are as British as they come and feel very strongly for their culture. Spain has been floating referendums to take over Gibraltar but the people always vote to remain being Brits.
HOW TO GET TO GIBRALTAR:
From Tangier: Take the world's shortest Intercontinental flight from Tangier to Gibraltar (30 min). It's a fun flight! There were about 4 people in the flight with us.
You can also take a ferry from Tangier.
From Spain: Walk across the border from La Linea de la Concepcion.
Hack: Remember to get your passport stamped by Spain as you walk across. They forgot to stamp our passport and waved us out. As Indian passport holders we are extra cautious and walked back to check again.
WHAT TO DO:
Gibraltar is super expensive. Most people prefer a day trip from Tangier or Spain. But an ideal stay would be 2 to 3 days. We spent 3 days in Gibraltar and fell in love with this quirky, yet quaint place. This country is longish and has one 'market' street that stretches along the length. It seems like the 30,000 Gibraltarians know each other. Walk into a bar and they are all on a first name basis with the customers. We managed to walk across the length and breadth of this territory, but plenty of bus options for those who want a ride.
THE ROCK:
Cost: 18.5 GBP for a one way cable car ride up the rock and entry to few sites. The round trip cable car ride costs around 2.5 GBP more which is not recommended.
Set aside an entire day for the rock. There are two options to climb up – cable car or by foot. Unless you are extremely fit, take the cable car. It's a long uphill climb and coming down needs a lot of energy. Begin at the top where the cable car stops. There is a taxi tour of the rock which takes about 1.5 hr, unless you absolutely cannot walk this tour isn't the right way to see the rock. Summit of the rock is super picturesque and you get to take memories.
As you walk down, look for the sign that says Macaques – these are the famous Gibraltarian apes. They are as quirky as apes come. They will steal your bags, you are not allowed to feed them as they follow a diet. These apes mean a lot to Gibraltarians. Legend goes that if the ape population decreases, Gibraltar will be in trouble. They are usually lazing around and the new born apes are super cute!
O'HARA'S BATTERY
This is the actual highest point on the rock and there is a small lane leading up to it. The O Hara's battery is a massive gun that sits atop. There is a GBR 3 charge to see the battery. If you aren't that into history, skip this bit.
MICHAEL'S CAVE
This is a cave filled with stalactites and stalagmites and lit quite creepy. But it makes for one interesting visit. This is believed to be the Gates of Hades. Cost: included in the entrance ticket.
SEIGE TUNNELS
A historian's paradise. These are tunnels built by the Brits between 1779 to 1783. Taking shelter from within the rock, they chipped away to mount guns at strategic points. These tunnels are chilly and houses a lot of history. Cost: included in the entrance ticket.
OTHERS
There are a couple of other sites like the Military Heritage Centre, City under siege exhibit, Moorish castle (which is basically a tower). If you have the time, check them out. Cost: included in the entrance ticket.
BEYOND THE ROCK
The Queensway Quay Marina was one peaceful place to buy a giant cup of hot chocolate and watch the Gibraltarian way of life. There is a museum in town with local artefacts, paintings and information about the rock. The botanical garden is a nice spot to maybe catch in a quick run. Just walking around Gibraltar, taking in the sights, people walking their dogs is a day well spent on its own.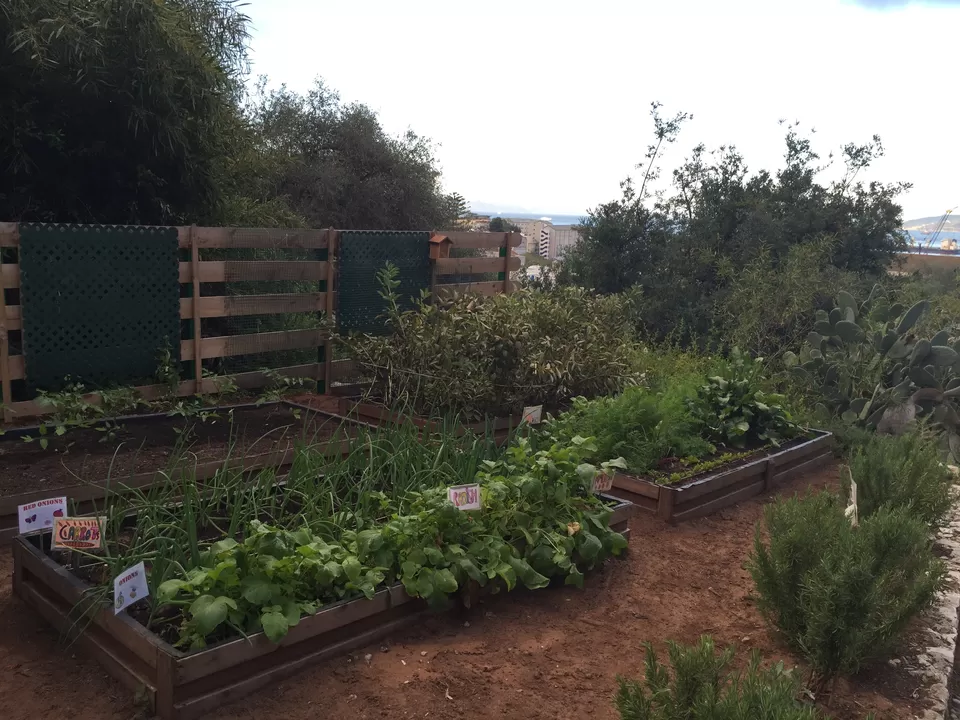 WHERE TO STAY:
This was by far the best AirBnb experience I have ever had. We stayed with a wonderful woman named Connie and her dog Jake. The apartment looked like a page out of Architectural Digest. Connie is a wonderful warm and sassy woman who is retired from work. Her apartment was 50m away from an Indian restaurant which was super cheap and had really good food. Connie picked us up from the airport and dropped us to the border when we had to leave. Her AirBnb comes with breakfast for a small charge and this is a deal that you should take up.
HACKS:
– Use Pounds, not Euros. You will lose money with Euros
– If you can walk, there's nothing like exploring Gibraltar on foot
– If you're planning a trip to Spain after Gibraltar (which you definitely should), walk across to La Linea, hail a cab to the railway station and take a train to Granada
– If you are already at Tangier, take a ferry and save time. If you're coming from Casablanca or Fes or Marrakech, you have to take a flight to Tangier + onward to Gibraltar
For any queries, please do get it touch! Happy travel!