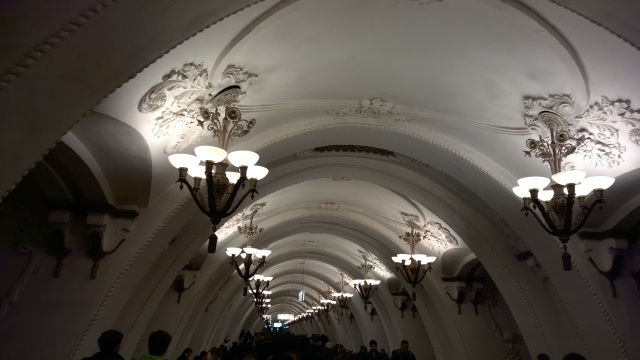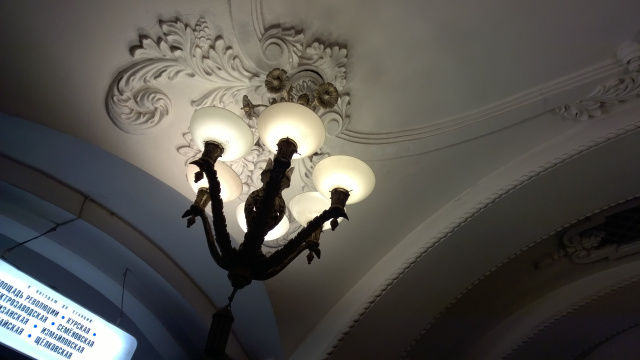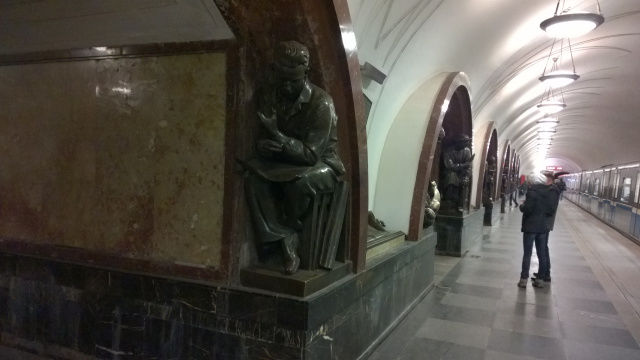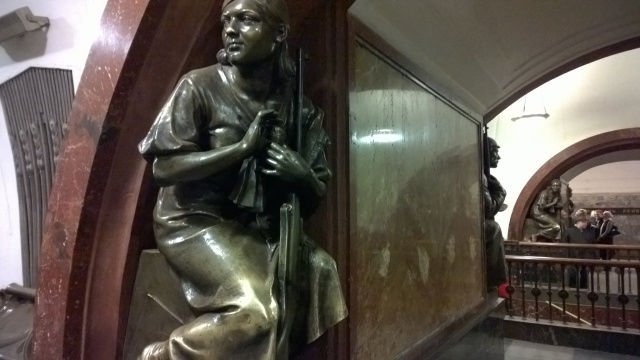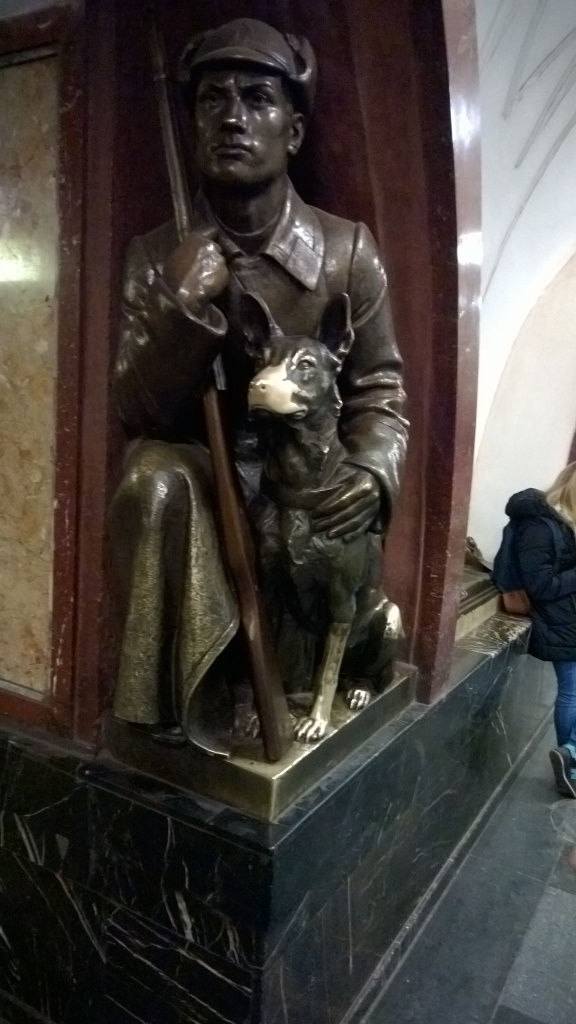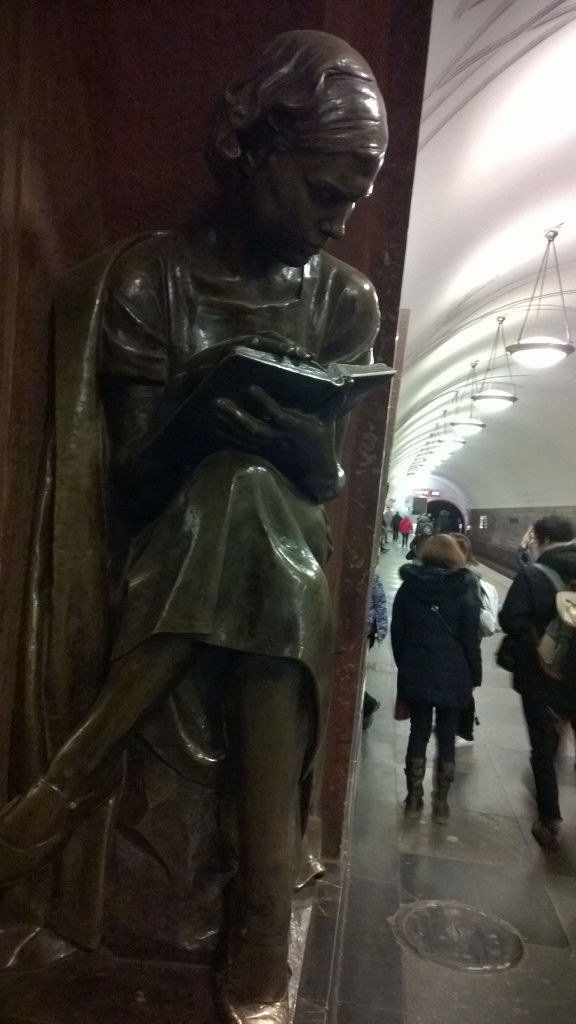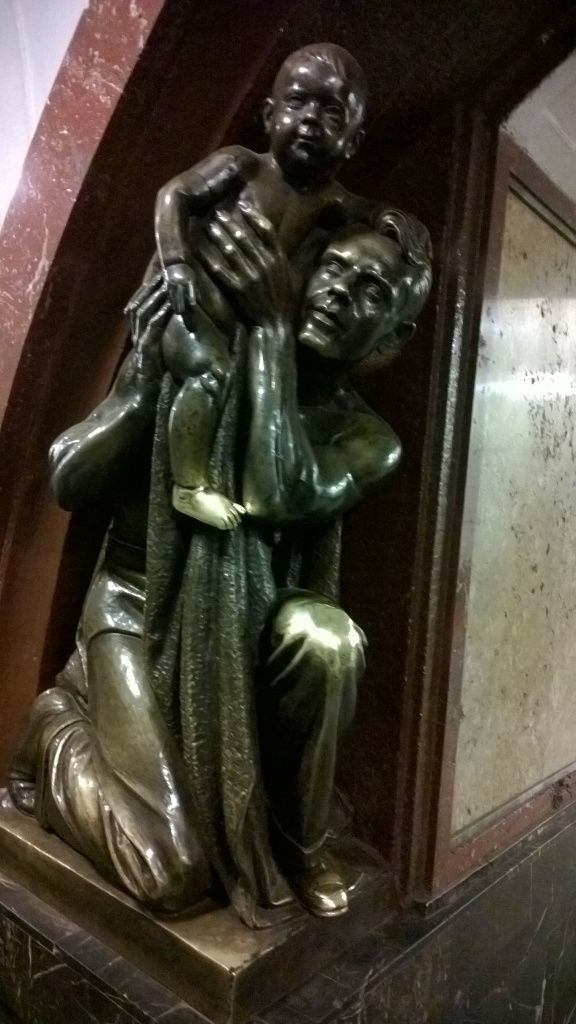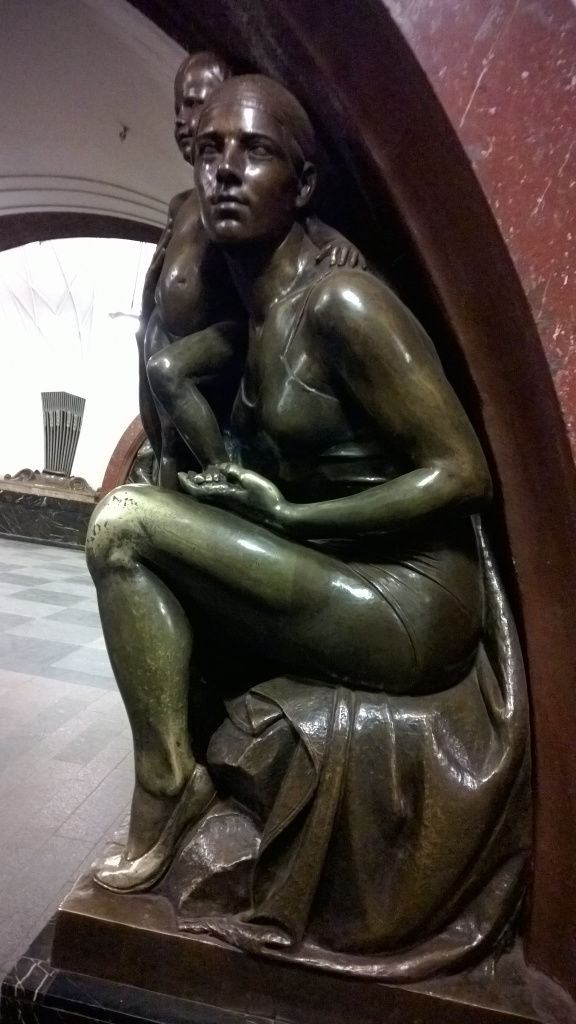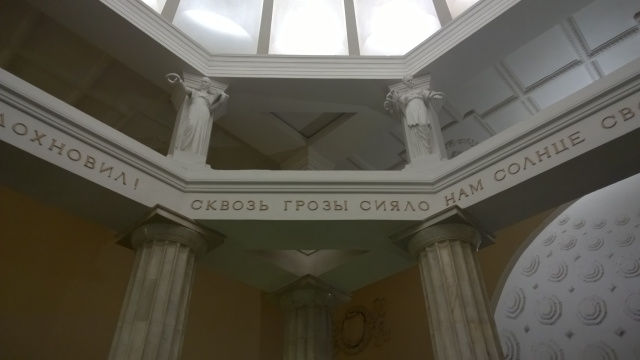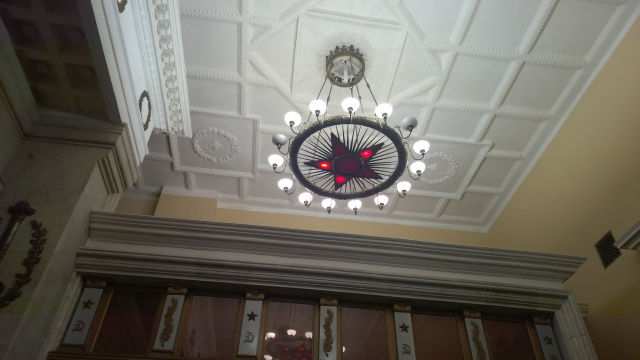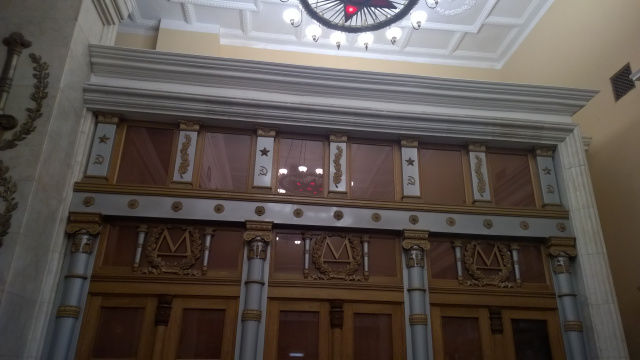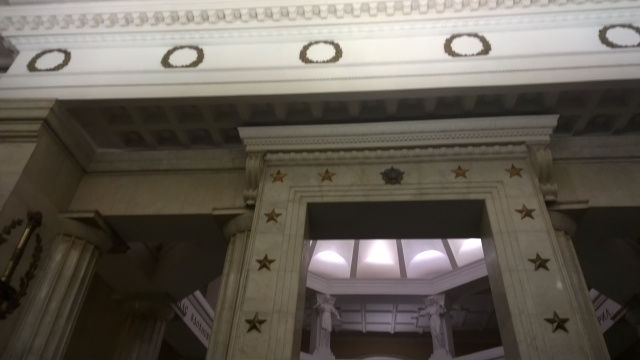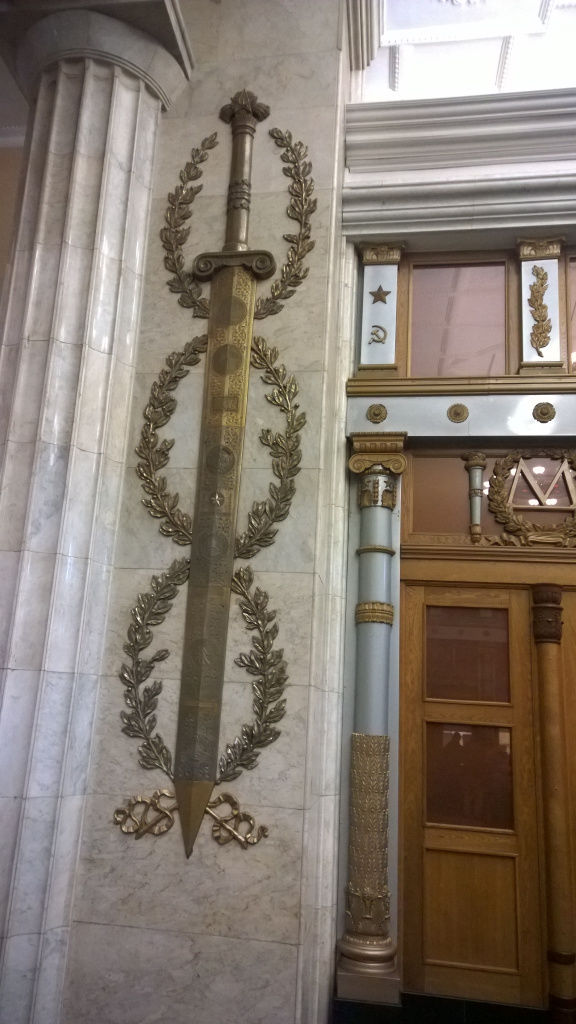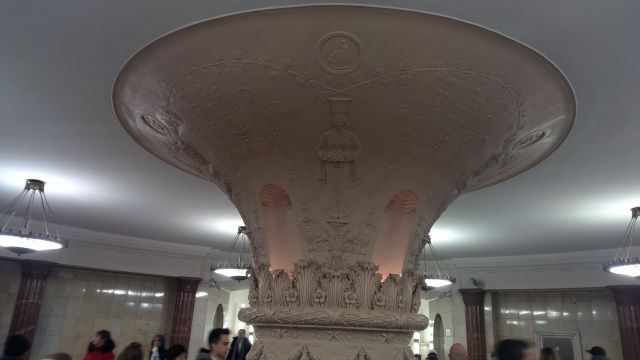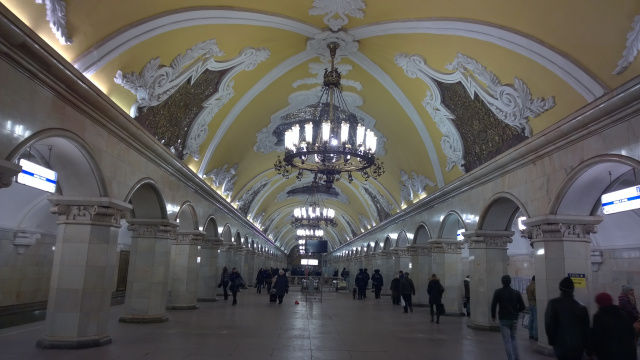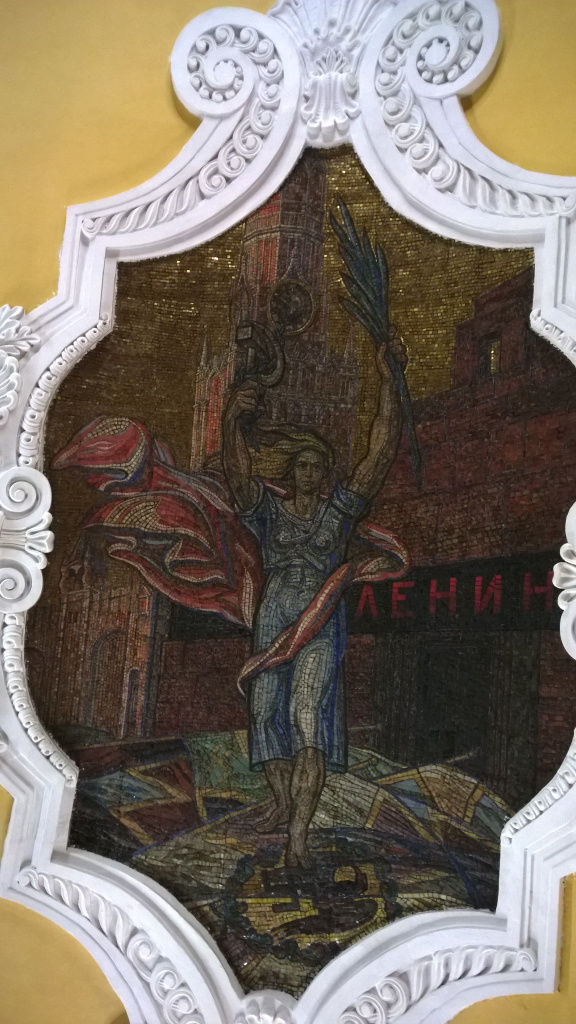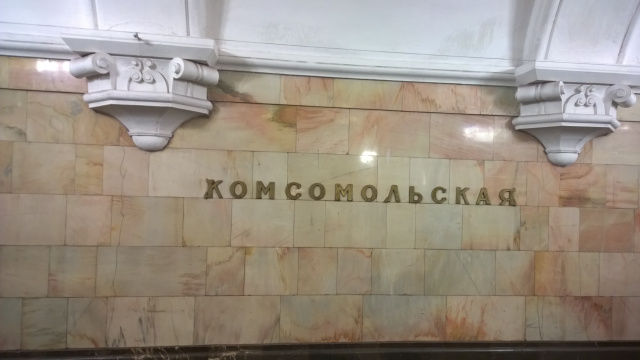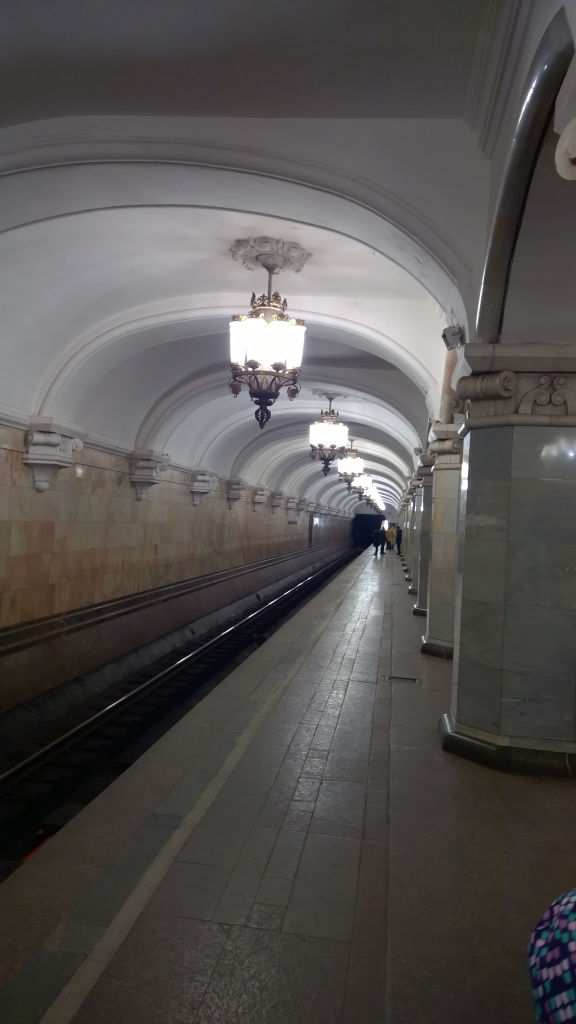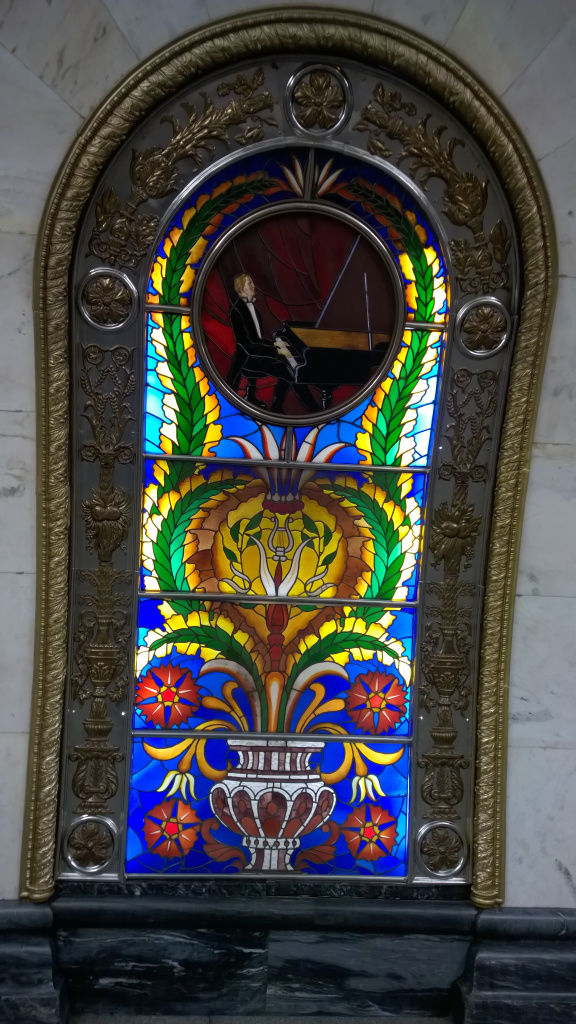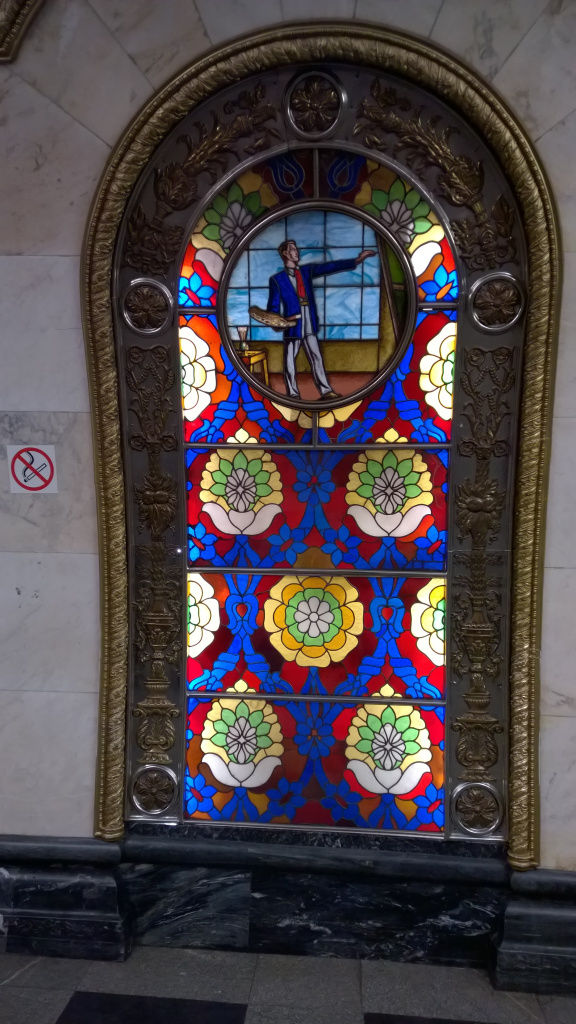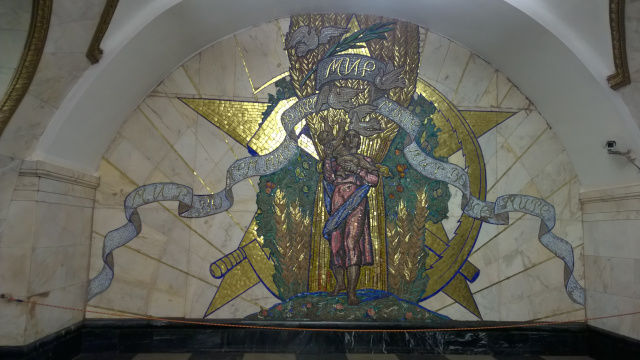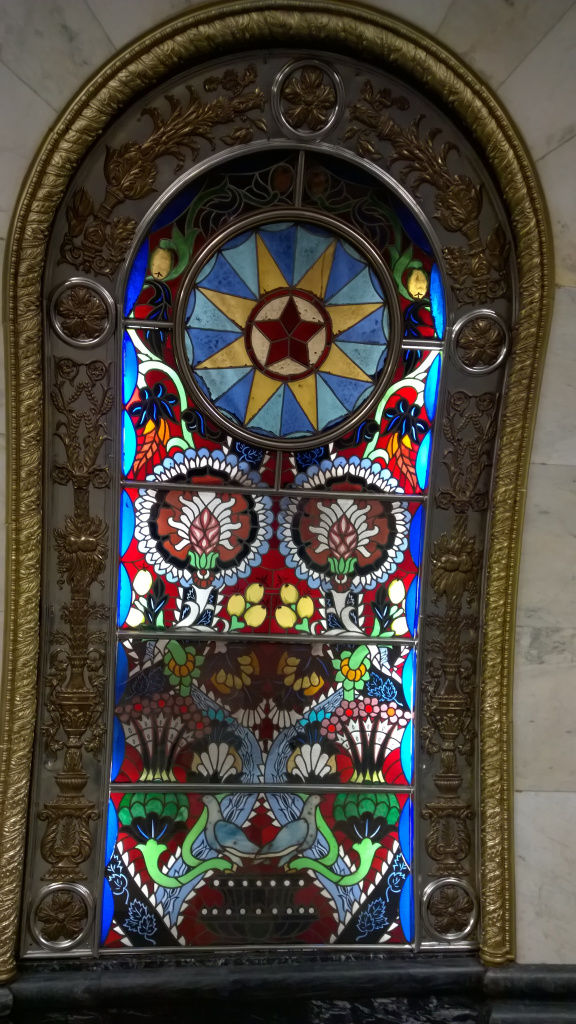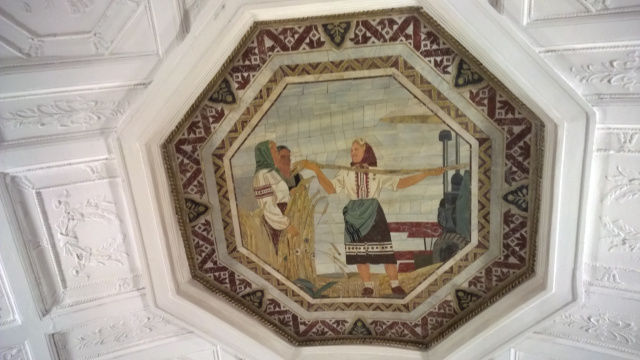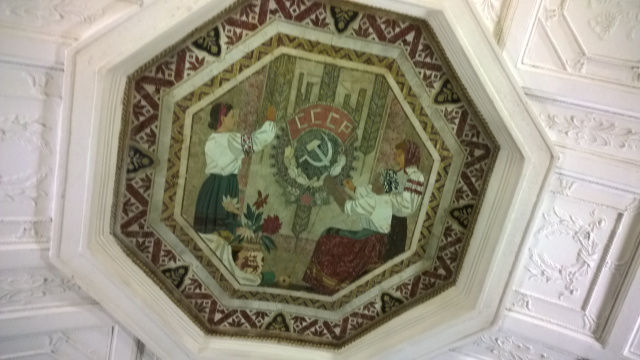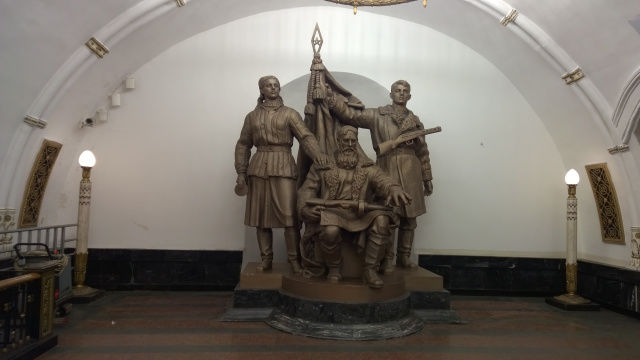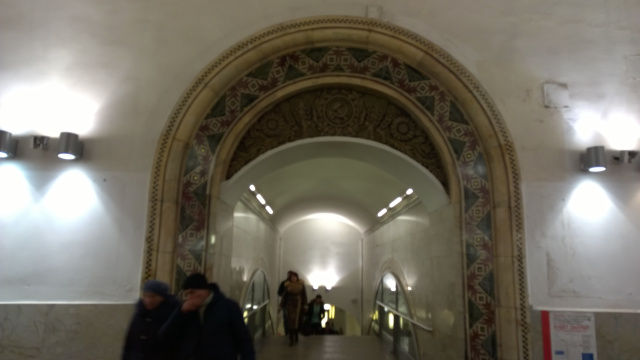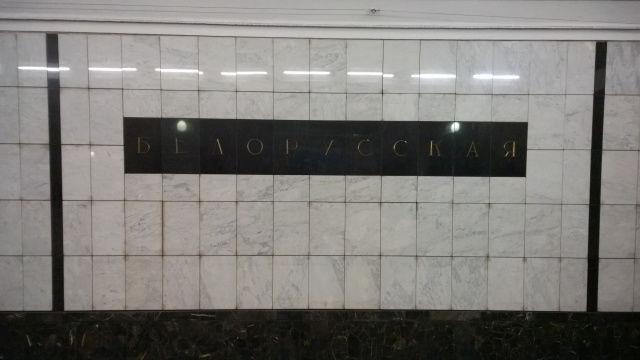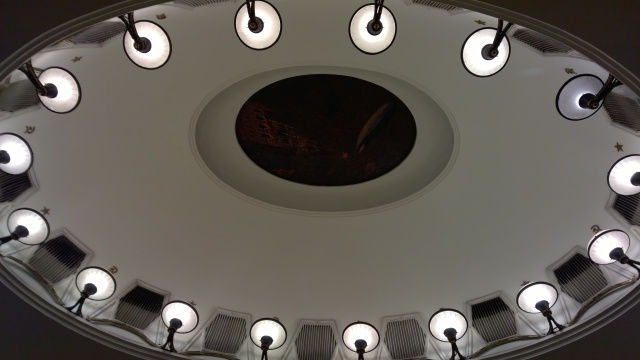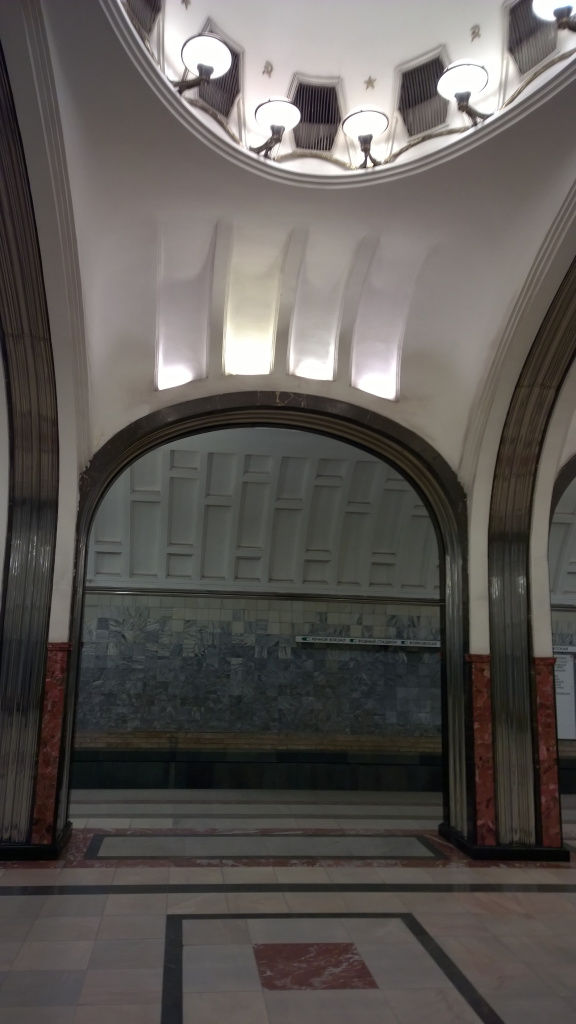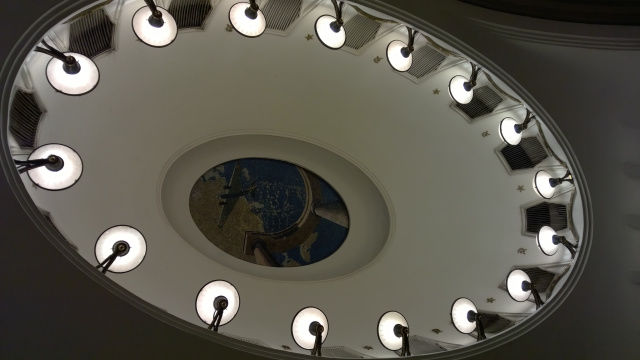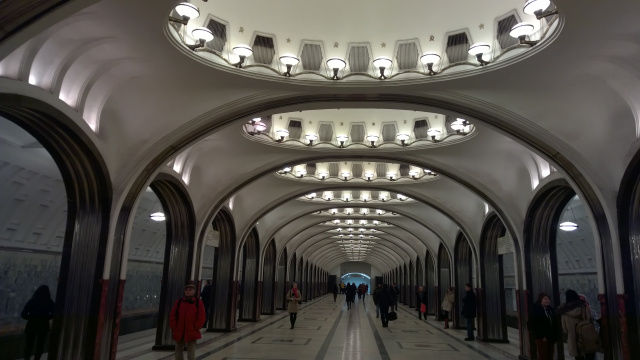 The Moscow Metro (Московский метрополитен) is the 6th largest metro system in the world and also one of the most busiest. It has 198 stations and has a route length of about 330 km making it one of the most ambitious projects in Russia. Along with having some of the deepest stations in the world like Park Pobedy at 243 feet and many lines and stations under construction, the Moscow Metro is a constantly evolving architectural marvel.
And to add to that, it is also a tourist attraction as can be seen from some of the metro stations I visited. They have such lovely architecture that you feel you are entering a museum. Many of these stations have been built in the 1950s. Can you even imagine the expenditure incurred to make them during those times?
Our first stop is the Arbatskaya (Арба́тская) station on the dark blue line. The Ploshchad Revolyutsii (Пло́щадь Револю́ции) station on the dark blue line is full of bronze statues of men, women, soldiers, farmers, athletes, school children, etc. It is named after the Revolution Square in Tverskoy District.
The Kurskaya (Ку́рская) station is located on the dark blue and brown lines. Komsomolskaya (Комсомо́льская) is one of the busiest stations on the Brown line. When you search Moscow Metro online, the images of Komsomolskaya are generally one among the first to be displayed. Novoslobodskaya (Новослобо́дская) station on the brown line is famous for the 32 stained glass panels which have been done by a group of 3 Latvian artists.
Belorusskaya (Белору́сская) station on the brown and green lines gets its name from the Belorussky Rail Terminal nearby where trains depart daily to Belarus and other parts of Europe. It is quite renowned for its Belarussian architecture. Our final stop, Mayakovskaya (Маяковская) station built in 1938 is regarded as an excellent example of the pre-World War II era architecture.All in all, this was an excellent tour which took us back in time and gave a sneak peak into the marvelous architecture during the Stalin period.
Tip:
There are numerous Metro tours which are organized daily. It costs 1950 RUB ( the 2pmequivalent of around 27$), starts every day 2 pm and the cost covers the metro tickets as well.
The best part of the tour was Elena (our tour guide) who was from Siberia. She was very helpful and gave fantastic insights into the history and architecture of the bygone era. She was more than willing to answer each of our questions. And last but not the least, for those who worry about English not being spoken, she knew immaculate English.
This trip was originally published on Transition of Thoughts