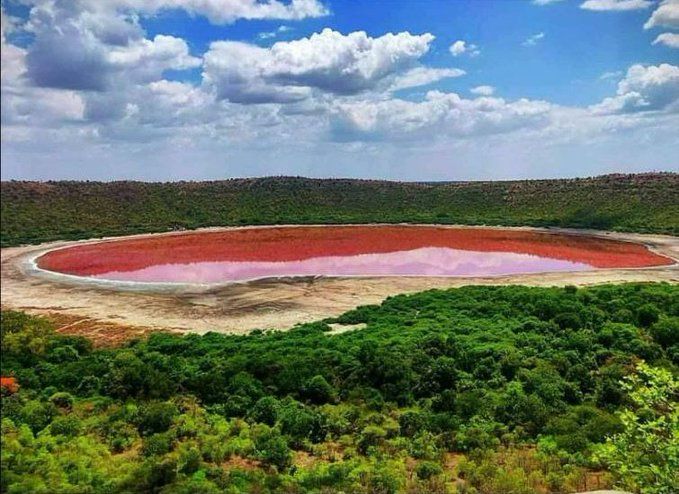 Nature brings in another miracle to wonder upon as the famous national geo-heritage monument, Lonar Lake has turned pink overnight. As per the initial reports the change has occurred due to either increased salinity in the water, the presence of algae or a combination of both like parts of Utah's Great Salt Lake.
It is said that Lonar lake was formed after a meteorite hit the Earth some 50,000 years ago. The lake is located about 500 kilometers east of Mumbai and is part of the Lonar sanctuary. It covers an area of 77.69 hectare. It is also the world's largest basaltic impact crater, making it a popular tourist attraction in India.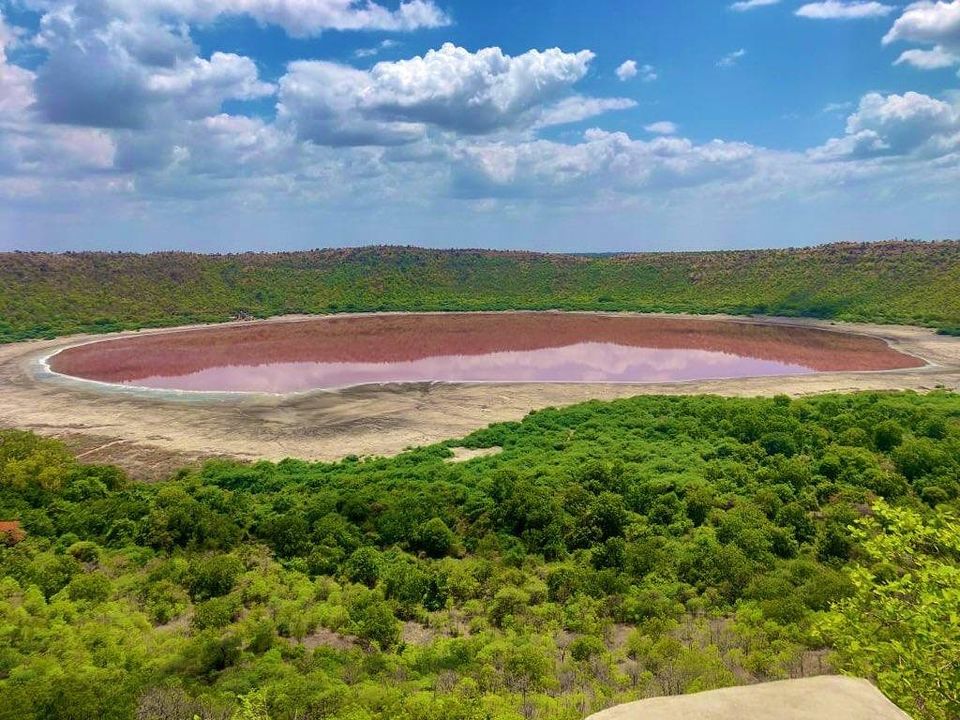 The lake is an interesting subject of study for scientists across the globe. There is no oxygen below one meter of the lake's water surface. As per the experts, the amount of water in the lake has reduced and the lake has become shallower, so the salinity has gone up and altered the colour of the lake. It is also being investigated if the presence of red algae caused the colour change.
Experts are denying any human intervention for the change. In fact, it has been observed that season-wise changes occur in water and this might be the case with the Lonar lake. Interestingly, there are fungi which generally give a greenish colour to water most of the time.
Samples have been sent to several labs, concrete explanation can only be provided once examination is done.